Bhuvan Bam | Age, Biography, Family, Net Worth, Controversy

Anisha Saini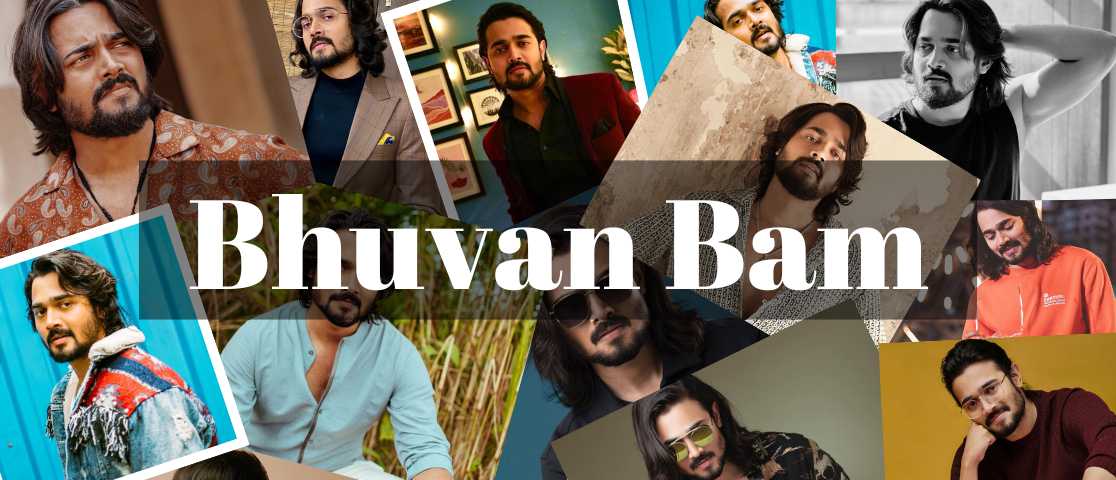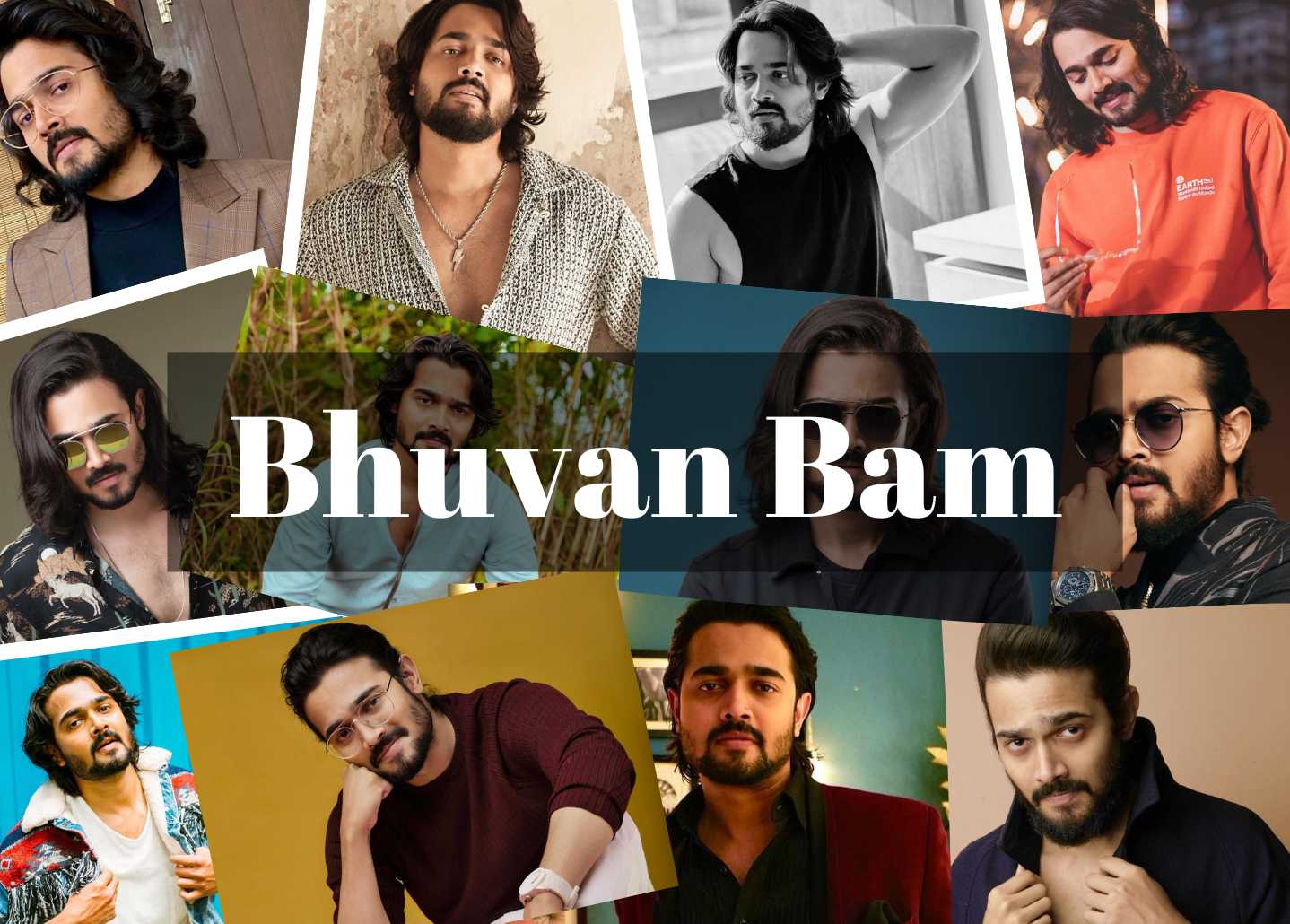 Bhuvan Bam's Biography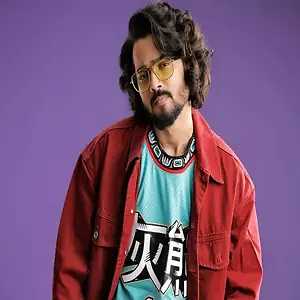 Bhuvan Bam is an Indian comedian, writer, singer, composer, and YouTube sensation. Bhuvan Avnindra Shankar Bam's birthdate is on January 22, 1994. He is well-known for his YouTube comedy channel, BB Ki Vines.
Bhuvan Bam is a member of Happi Fi's Bro Court and The Bachelors of The Viral Fever. In 2016, Bam spoke at TEDxIIITD and TEDxJUIT events at IIIT Delhi and Jaypee University of Information Technology, respectively. Bhuvan Bam Zodiac Sign is Aquarius.

Bam began his online career with a caustic video of a news reporter who made inappropriate comments to a woman over the death of her kid from the floods in Kashmir. The video received roughly 15,000 views on Facebook. After his first video, I'm Feeling Homo, gained popularity in Pakistan, Bam decided to launch his own YouTube channel on June 21, 2015. A young urban man and his family are playfully portrayed in the short videos on the YouTube channel BB Ki Vine. Bam debuted his first web series, Dhindora, in October 2021. According to IMDb, it was the second most watched Indian web series of the year in 2021.


The WebTVAsia Awards 2016 were held in Seoul, South Korea, and Bhuvan Bam was the recipient of the prize for the most watched YouTube channel. The Hindustan Times honored him at the inaugural presentation of their Game Changer Awards. India triumphed in the 2017 YouTube Creator Summit golf competition, with BB Ki Vines serving as the team's principal sponsor.
Claim Your FREE Celebrity Shoutout
✕
Claim Now!
Bhuvan Bam's family and Bhuvan Bam's Education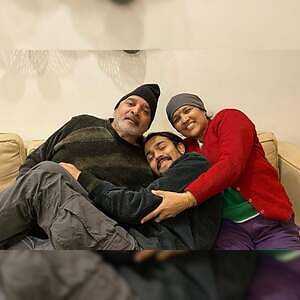 Bam hails from Maharashtra. The birthplace of Bhuvan Bam is in Gujarat's Vadodara. Avnindra, Bhuvan Bam's father, and Padma Bam, his mother. His family eventually relocated to Delhi. His mother used to work in ABB, Faridabad. Bhuvan Bam's elder brother is Aman Bam (Pilot). He attended Green Fields School in Delhi and earned a bachelor's degree in history from Shaheed Bhagat Singh College.
Delhi University. In 2021, a COVID-19 virus claimed the lives of Bam's parents. Between finishing high school and beginning college, Bhuvan became very interested in music. He wanted to go into music. His parents, though, weren't sold on the idea of him being a musician. Bhuvan had classical singing instruction while in college and afterward was given the chance to work as a vocalist for a restaurant in Delhi.
Talk To Similar Celebrities
Bhuvan Bam's Relationship and Affairs
Arpita Bhattacharya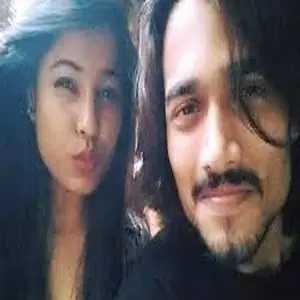 For his YouTube humor channel BB Ki Vines, Bhuvan Bam is highly recognized and incredibly famous. He achieved the milestone of crossing the 10 million subscriber mark as the first solo Indian YouTube content provider. Bhuvan has a large fan base and frequently mocks social issues like censorship and abuse against women.
Along with his acting and singing talents, he has just entered the fashion industry, and you have probably seen his numerous Instagram picture sessions. According to the most recent information, Arpita Bhattacharya, a stunning young woman, is Bhuvan Bam's new lover.
Bhuvan Bam and Arpita Bhattacharya have not yet made their romance public. According to the most recent media sources, Bhuvan Bam and Arpita Bhattacharya have been dating for a considerable amount of time.
Bhuvan Bam's Career
Bam began his online career by posting a parody video in which he mocked a news reporter for being disrespectful to a widow who had lost her son in the Kashmir floods. In June 2015, Bam started his own YouTube account after the video became viral in Pakistan.
BB Ki Vines
The 2–12-minute-long movies on the YouTube channel BB Ki Vines show the daily activities of an urban kid and the amusing talks he has with his friends and family, all of whom are portrayed by Bam. He is well-known for portraying characters including Bhuvan, Banchoddas, Sameer Fuddi, Titu Mama, Bablu, Janki, Mrs. Verma, Adrak Baba, Mr. Hola, Papa Maakichu, Detective Mangloo, Dr. Sehgal, and Babli Sir on his YouTube channel, which has 25 million subscribers.
Bam himself records the videos with a front-facing smartphone camera. He first posted his videos on Facebook before moving them to YouTube.
Works
Bam released the music video for Teri Meri Kahani in August 2016. Sang Hoon Tere, Safar, Rahguzaar, and Ajnabee came next. Additionally, he co-starred in the short film Plus Minus alongside Divya Dutt, for which he was honored with a Filmfare. Shah Rukh Khan appeared as the first guest on Titu Talks, a new YouTube digital series he launched in December 2018.He posted the song Ajnabee to his YouTube channel in 2019.
A Titu Talks episode named Lifeline of Society that Bam uploaded in May 2020 featured interviews with an electrician, a housekeeper, farmers, transgender people, and milkmen to better understand the challenges people are suffering as a result of the COVID-19 lockdown in India. He stated in a statement that his uploaded films had received 3 billion views in total as of January 2021. He published the eight-episode web series Dhindora on YouTube in October of that same year.
Media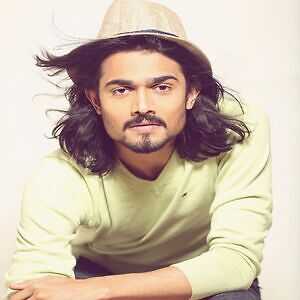 Bam was mentioned in the breakfast cover story of the Hindustan Times in April 2019. Bam appeared on the cover of Rolling Stone the next year in July.Bam was on the cover of Grazia India in January 2020 in association with Puma.He participated in the World Economic Forum that same month, and the following month, he was listed in Forbes' list of the 30 Under 30 in the category of Digital Content Creators.Bam appeared in the Hindustan Times brunch cover story once more in October 2021.
TVF Bachelors
Amrit Raj Gupta is the creator of the Bollywood comic online series TVF Bachelors. Jitendra Kumar, Jasmeet Singh Bhatia, Shivankit Singh Parihar, Badri Chavan, Abhishek Yadav, and Bhuvan Bam play the primary parts in this web serial. The online series was first made available on June 15, 2016. TVF Bachelors is made available to the world in Hindi from India.
Titu Talks
One of the most popular interview programs right now is Bhuban Bam's Titu Talk, an internet sensation from India. Started with SRK, who visited numerous families in the most recent episode to learn about their issues with the pandemic. And he is assisting many individuals, especially children. BB is truly a jewel of a person. Thank you, Bhai.
Dhindora
Bhuvan Bam stars in the 2021 Indian comedy-drama online series Dhindora, which is also written and directed by Himank Gaur. Gayatri Bhardwaj and Jeeveshu Ahluwalia are featured in the series, in addition to Bam, who plays various characters. Bam asserted that the show would have received more than 500 million views by July 2022. It focuses on Bhuvan and his family's everyday existence up until an unexpected purchase spark off a series of events and reveals the high expectations of the common man.
Plus Minus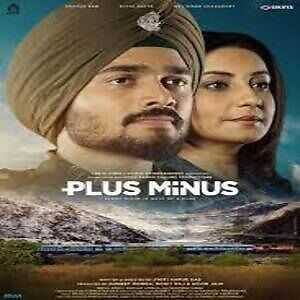 The history of Captain Harbhajan Singh, who was posthumously given the Maha Vir Chakra medal for courage in 1969, is transformed into a slice-of-life story in Jyoti Kapur Das's short film Plus Minus.
The Sikhya Entertainment production, which debuted on YouTube on Friday, stars Bhuvan Bam as a 22-year-old Indian Army soldier and Divya Dutta as a woman fed up with her mother-in-law. They start talking after they cross paths on a train. The soldier's reflections on life cause Dutta's character to consider her husband's plus-minus. In the last moments, there will be a twist.
Bhuvan Bam's Upcoming Projects
Taaza Khabar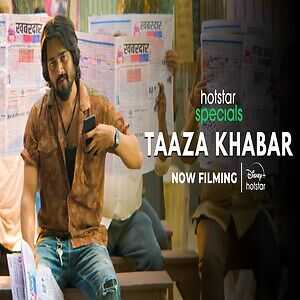 The OTT debut of the social media celebrity is scheduled for Taaza Khabar on Disney Plus. On Wednesday, the content producer told his followers about the big news on social media. Bam hinted at his Indian OTT debut by posing with a script in hand. He noted: For my OTT debut, I need your good vibes. Your steadfast assistance has been a huge help to me. Is anything new this year? Together with the hashtags Hot star Specials and name of his new project.The Indian Express reports that Taaza Khabar will be produced by Bam's production business, BBKV. It was written by Hussain Dalal and Abbas directed by Himank Gaur and made by Rohit Raj and Bam. A lot of famous people and other content producers have praised Bam for his debut. Anup Soni, an Indian actor, and Guneet Monga, a producer, were present.
Dhindora season 2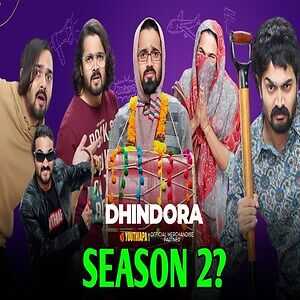 The independent web series Dhindora, created by Bhuvan Bam, was the first piece of digital material produced by an Indian to be released on YouTube.
The program has amassed close to half a billion views, making it the only Indian YouTube original to do so. The show's creators have now officially announced that there would be a second season of the show in response to the demand that followed the first season's conclusion.
Bhuvan comments on the subject, saying, We started Dhindora with the simple intention to entertain the audiences with the same property, this time spun into a web-show centered around an interesting cast of characters braided into a plot. The crowd responded quite well to the event, and we are appreciative of all the support. The new season of this show has already begun production, and I can't wait to soon bring those cherished characters back to everyone's screens.

The season is scheduled to start filming at the end of 2022, but development has already started.
Bhuvan Bam's Career Timeline
Bhuvan Bam's Controversy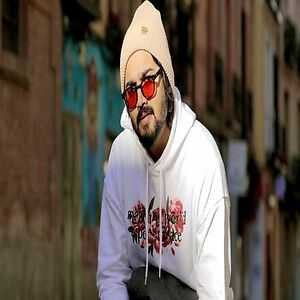 Bhuvan Bam apologizes after video draws flak for 'objectifying, degrading' women
After receiving criticism for objectifying women in a recent video, actor, and YouTuber Bhuvan Bam apologized. Last Monday, Bhuvan uploaded the disputed footage to his YouTube page. Many people criticized a section of it where Bhuvan seemed to be objectifying Pahadan women a reference to women from the country's hilly regions on social media.
The Automatic Gaadi video has received over 12 million views on YouTube. In a movie clip that was published by a writer by the name of Ashish Nautiyal, Bhuvan's character asks for an automatic car model for a picture shoot. Double entendre is used in the debate to imply that the dealer, who calls to request a model, is a person who traffics women. In one particular sentence of the video, the character of Bhuvan asks his buddy, Pahadan chalegi (would a model from hilly areas do)? Many people criticized Bhuvan when the National Commission for Women (NCW) tweeted that they had requested the Delhi Police to register an FIR against the comic.

Bhuvan tweeted an apology on Friday evening. Bhuvan stated in his tweet, which also featured the NCW, I'm conscious that a part of my video offended some viewers. I removed that portion during editing. Those who know me well understand how much I regard women. I didn't mean to hurt anyone. I sincerely apologize to everyone whose feelings were ignored. The four-second segment in the video that mentioned pahadi women has since been cut.

However, as many of the comedian's detractors have pointed out, the video that is currently available online still contains more double-entendre gags concerning women. One tweet said, Bhai (brother) you erased a section but what about the other disrespectful stuff.Advaita Kala, a writer, and author sent a tweet on Wednesday in which she criticized the film, writing, This is not humor — it's disgusting, misogynistic trash that objects to women, especially pahaadi women. The National Commission for Women tweeted in response to the Twitter conversation on Thursday that they had written to the Delhi Police Commissioner to take strict action in the situation.

@NCWIndia has acknowledged. The chairman, @sharmarekha, has written to @CPDelhi requesting that an FIR be filed and that serious action be taken. Additionally, NCW has written to Secy and the Ministry of Electronics and IT requesting that they take appropriate measures against the YouTube channel for breaching women's dignity Read the NCW's tweet.
Bhuvan Bam's Net worth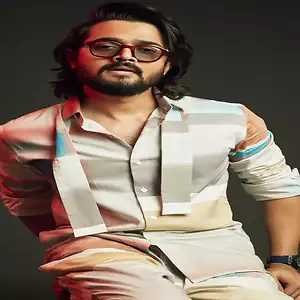 Bhuvan Bam often referred to as BB, is a comedian, singer-songwriter, and YouTuber/YouTube Vlogger. Live musical concerts were Bhuvan Bam's main source of income. He is currently one of the most popular YouTubers and one of the highest-paid comedians in the nation and the world. Bhuvan Bam is thought to have a total net worth of $4 million, which is almost $30 crore in Indian rupees.
His YouTube site BB ki Vines, which has almost 25 million users, is the main source of his revenue. Bhuvan Bam is the only individual comic vlogger in the nation with the biggest number of subscribers to his channel. Google compensates the uploader with money for each video ad that is played on YouTube. Therefore, for every 1 lakh video views, he makes an average of 30 to 40 USD or Rs. 2500 INR.
Bhuvan Bam's Awards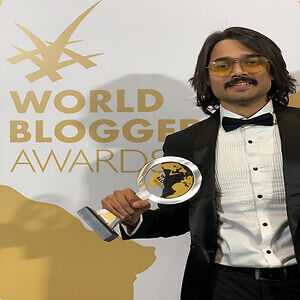 The most popular Channel web Tv Asia Award for his YouTube channel BB Ki Vines (2016)
Felicitated by Hindustan Times at the first edition of their Game changer Awards (2017)
Filmfare award for a best short film for the film Plus Minus (2019).
Indian Television Academy Awards, India Viewer Mention
Dhindora Winner 2022.
IWM Digital Awards Breakthrough Performance of the Year (Male)
Dhindora Winner 2022.
Bhuvan Bam's Interesting Facts
His primary sources of income used to be live musical performances and original songs, but now that he has a sizable YouTube subscriber and viewing base, he is making a lot of money through the YouTube Partners program. Additionally, he makes money by performing at concerts, stage shows, college festivals, etc.
His video format is comparable to that of Lilly Singh, a.k.a. Superwoman, who has achieved enormous global success. However, whereas Bhuvan Bam's content is completely desi and geared toward young Indian youngsters, in particular, her stuff is woman-oriented and has a western appeal.
On the invitation of Jeeji of the Jeeji Veerji, Screen Patti YouTube channel, he most recently worked with The Viral Fever on the video TVF Bhootiyapa Bachelors Vs Ghost. Additionally, he performed a live Facebook jam with Vaibhav Bundhoo. His first significant project with any other YouTube channel was this one. He also played the lead in the TVF Bachelors video Bachelors vs Landlord ft. BB ki Vines and the second episode of the show.
Teenage and post-teen guys in North India, Pakistan, and Bangladesh adore Bhuvan Bam. In actuality, Facebook was how he initially went viral in Pakistan. Only after that did he decide to start the now-famous YouTube channel and Facebook page. He has recently developed a sizable fan base among girls as well.
His use of vulgar language and content rated 18+ in his films has also drawn criticism from many, but he also has a large following of supporters. His fans contend that he is only portraying reality as it is and that this is how Delhi's contemporary young speak. This is how a Quora user answers a question regarding BB and his use of profanity.
One of his most well-known series, Dr. Sehgal, is based on a genuine doctor whose office is located just outside of his home. Although he shared many amusing experiences with him, the real Dr. Sehgal is nothing like the one on film. Bhuvan claims he merely used his name and feels bad about it.
Social Media
Frequently Asked Questions