Arjun Rampal | Biography, Affairs, Movies, Controversy

Faraz Shaikh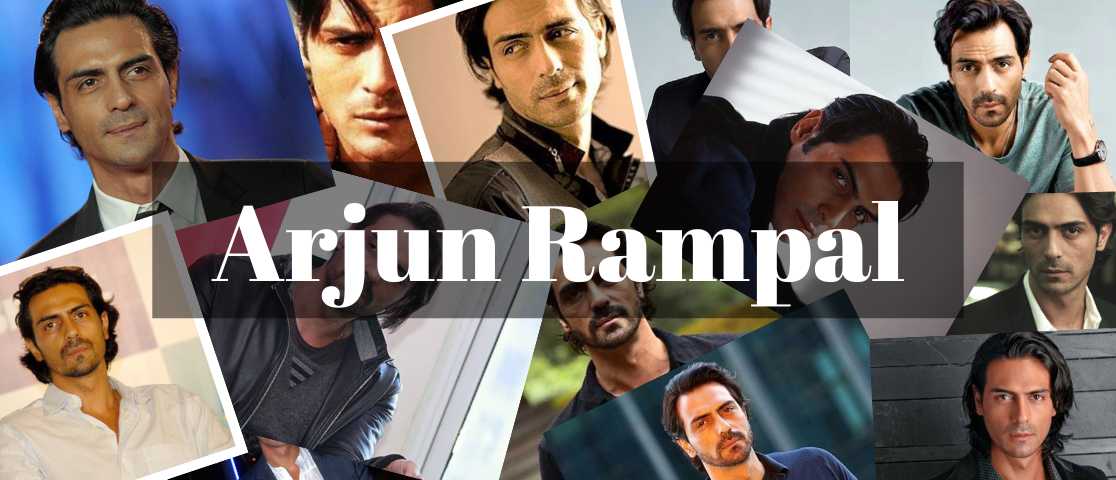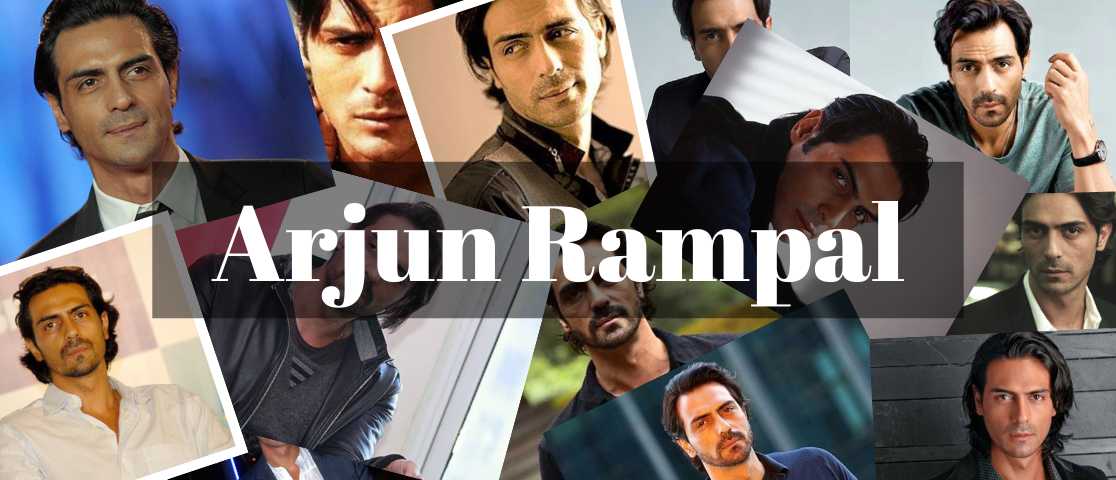 Arjun Rampal is a Hindi film actor, model, filmmaker, and television personality from India. Arjun Rampal made his film debut in Rajiv Rai's romance Pyaar Ishq Aur Mohabbat and has since appeared in over 40 films. Arjun Rampal won several awards for his performance in Rock On!!, including the National Film Award for Best Supporting Actor and the Filmfare Award for Best Supporting Actor. Arjun Rampal has played lead roles in romance films such as Deewaanapan, Dil Hai Tumhaara, Dil Ka Rishta, Vaada, and I See You, as well as action films such as Asambhav and D-Day, thrillers such as Yakeen and Roy, sociopolitical drama Chakravyuh, crime drama Inkaar, and biopic Daddy.
Arjun Rampal's Childhood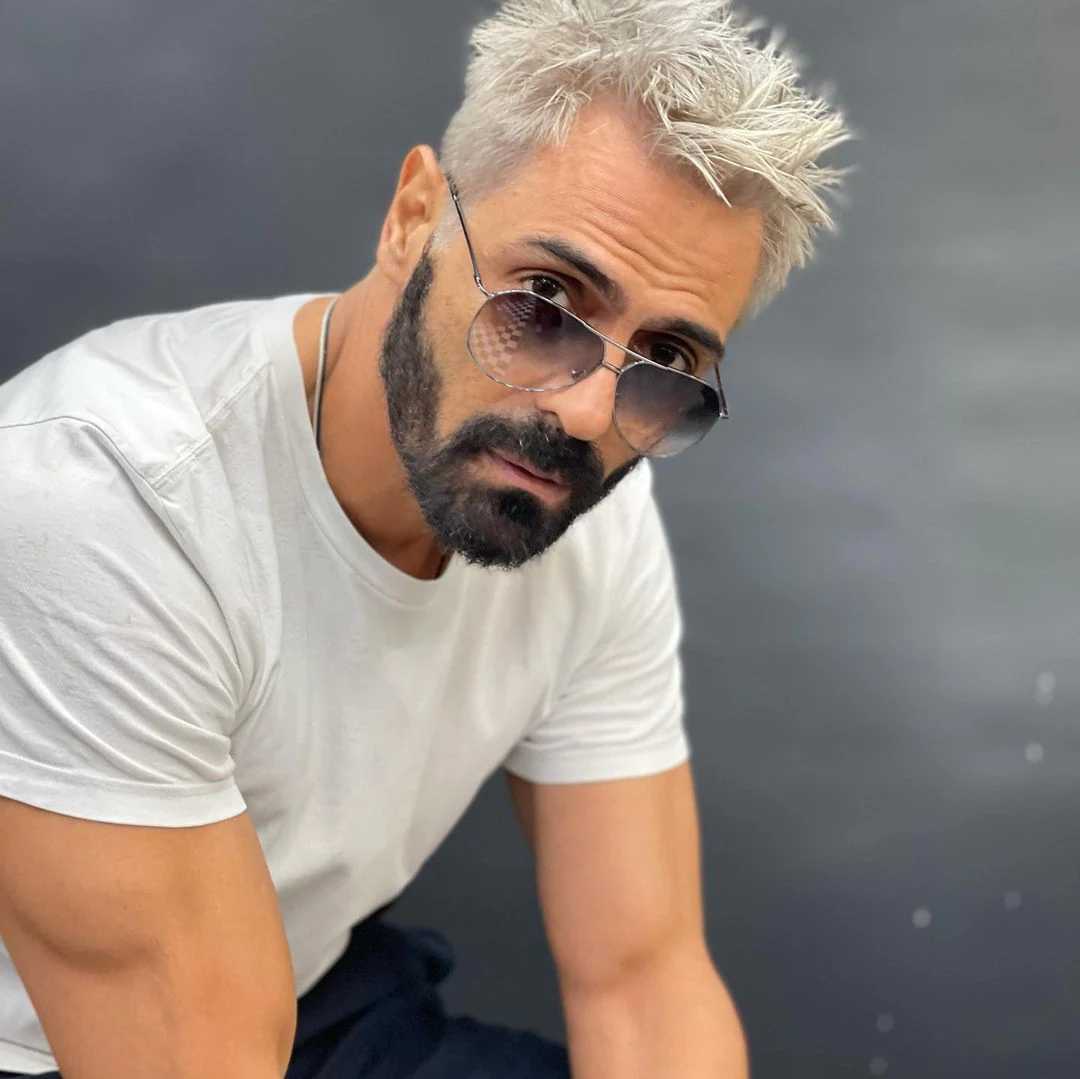 Arjun Rampal's birthday is on the 26th of November. Arjun Rampal was born in the year 1972, into a military family in Jabalpur, Madhya Pradesh, India. Arjun Rampal's age is 50 years as of 2022. Arjun Rampal's zodiac sign Sagittarius. Brigadier Gurdayal Singh, his maternal grandfather, created the first artillery gun for the Indian Army following independence. His mother has Sikh and Dutch ancestry, whereas his father is a Brahmin. Arjun Rampal's family celebrated Christmas, Diwali, and Eid when he was growing up because they were in a multiracial atmosphere.
Arjun Rampal's Education
After his parents divorced, he resided with his mother and went to school at St. Patrick School (Devlali, Nashik), where his mother was a teacher. Following that, he went to Kodaikanal International School. Later, he earned an economics degree with honours from Hindu College in Delhi. Arjun Rampal later rose to fame as a model.
Claim Your FREE Celebrity Shoutout
✕
Claim Now!
Arjun Rampal's Family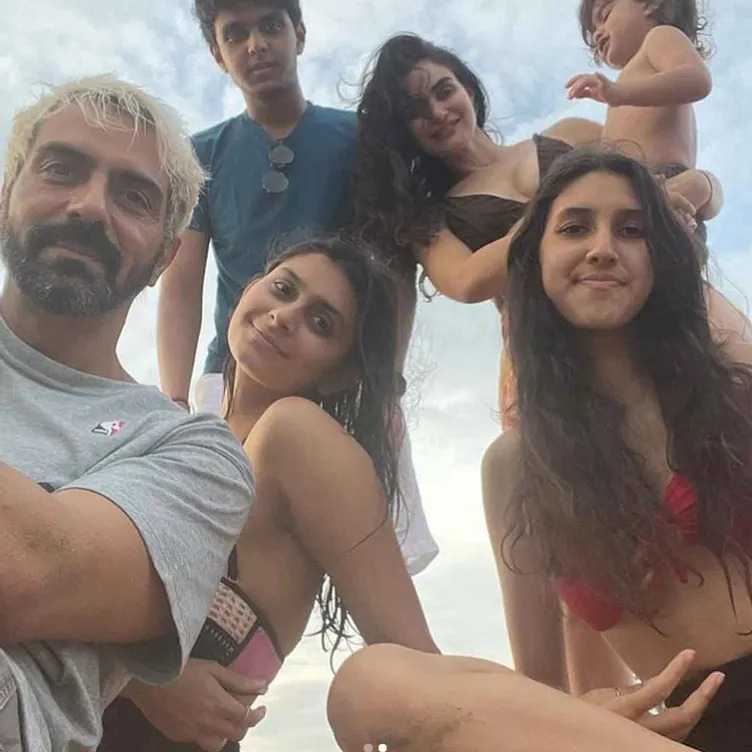 Arjun Rampal's father is Amarjeet Rampal. Arjun Rampal's mother is Gwen Rampal. Arjun Rampal also has a sister and she is Komal Rampal. In 1998, Arjun Rampal wed Mehr Jesia, with whom she has two daughters. After 20 years of marriage, the pair announced their separation on May 28, 2018, in a joint statement. In November 2019, a Bandra family court granted them a divorce.

The two girls of the marriage will reside with their mother. Arjun Rampal was later in a relationship with Gabriella Demetriades. Arjun Rampal revealed the news of Gabriella Demetriade's pregnancy in April 2019. In July 2019, Gabriella Demetriades gave birth to a child called Arik Rampal.
Talk To Similar Celebrities
Arjun Rampal Girlfriends and Relationships
Arjun Rampal's 1st Wife Mehr Jesia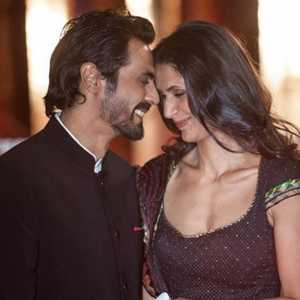 Arjun Rampal's secret meetings and close friendship with Sussanne Khan ended his marriage with Mehr. Arjun Rampal and Mehr Jesia shocked fans when they announced in a joint statement that they were divorcing after 20 years of marriage. According to reports, the couple had been drifting apart for some time before deciding that their differences were mutually incompatible six months ago.

Arjun packed his belongings and relocated from their sea-facing duplex to a rented apartment for four months. According to reports, they waited for their daughters, Myra and Mahikaa, to accept the separation before making the announcement, which is why they took so long to go public.
Arjun Rampal - Sussanne Khan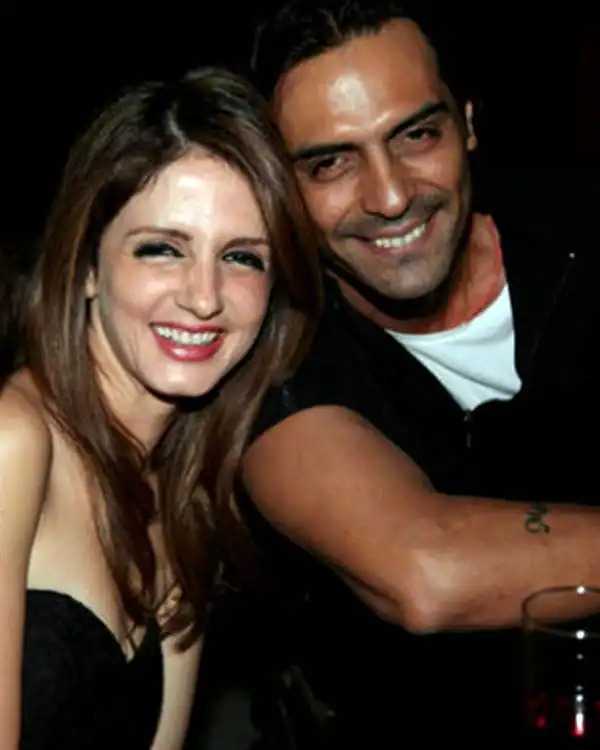 When Hrithik Roshan and Sussanne Khan announced their separation in 2014, it broke the internet's heart. Sussanne's affair with Arjun Rampal was widely speculated to have caused a schism between her and Hrithik, and while all parties involved denied the rumours, they never went away. Fingers are pointed at Sussanne after Arjun and his wife Mehr Jesia divorced after two decades of marriage. Sussanne Khan, on the other hand, had previously slammed the malicious rumours about her affair with Arjun.
Arjun Rampal's Girlfriend Gabriella Demetriades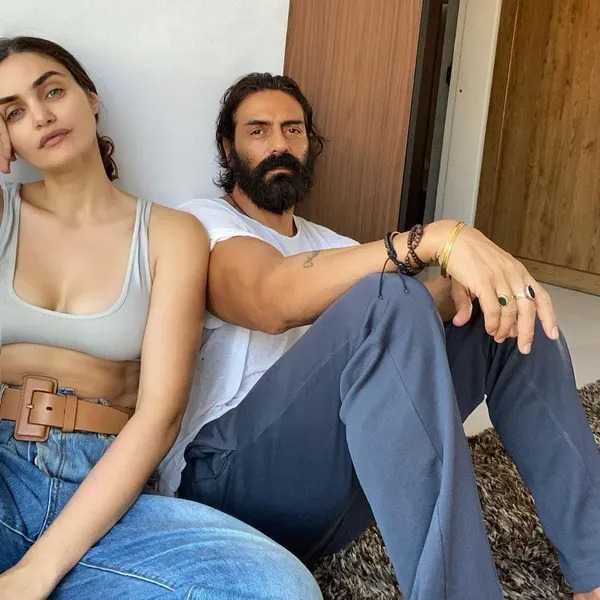 Arjun Rampal has been dating Gabriella Demetriades since his divorce from Mehr Jesia. Together, the couple has a son. Arjun Rampal recently spoke with a news website about going public with his relationship. When asked if they have any marriage plans, Arjun replied that they are already married because their hearts are connected. The actor also stated that he does not require any documentation to validate his relationship. Arjun Rampal and Gabriella Demetriades also has a son named Arik Rampal.
Arjun Rampal Movies and Career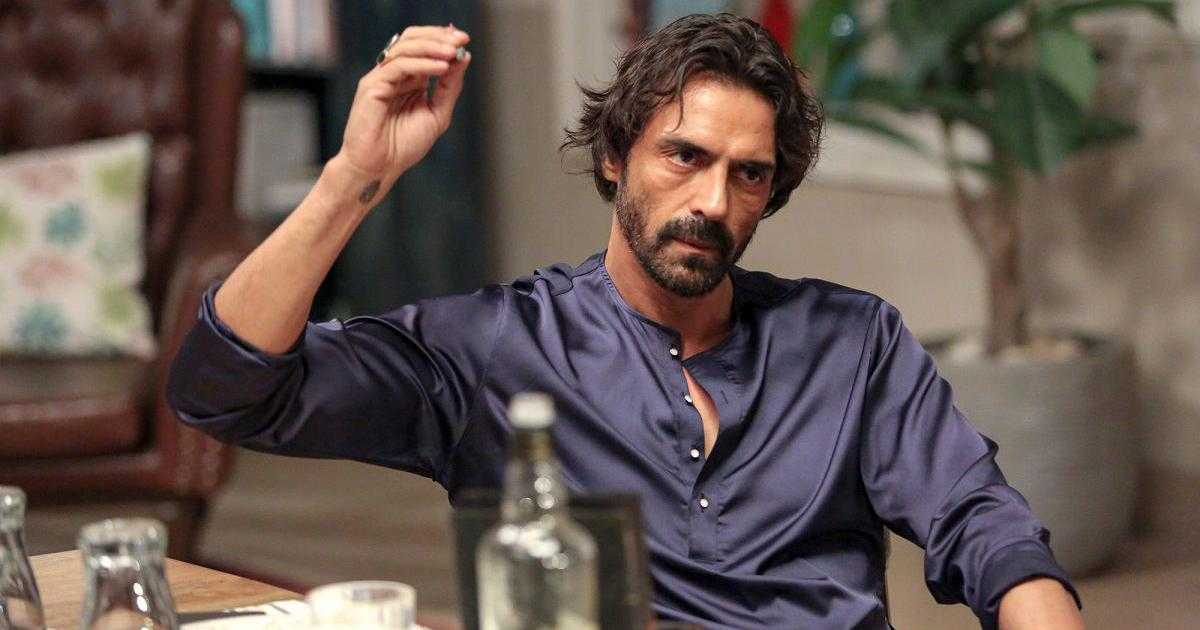 Arjun Rampal made his acting debut in Rajiv Rai's 2001 romance film Pyaar Ishq Aur Mohabbat and has since appeared in over 40 films. He won several awards for his performance in Rock On!!, including the National Film Award for Best Supporting Actor and the Filmfare Award for Best Supporting Actor. Arjun Rampal has played the lead in a number of romantic films, including Deewaanapan (2001), Dil Hai Tumhaara (2002), Dil Ka Rishta (2003), Vaada (2005), and I See You (2006), as well as action films Asambhav (2004) and D-Day (2013), thrillers Yakeen (2005) and Roy (2015), socio-political Chakravyuh (2012), crime drama Inkaar (2013), and biopic Daddy (2017).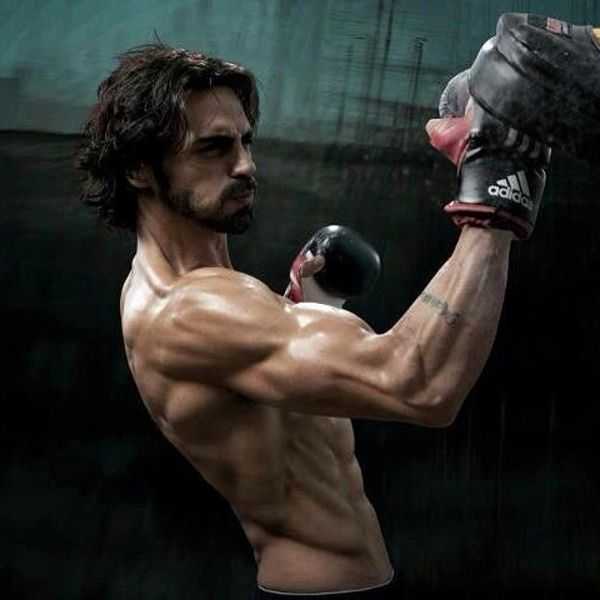 Arjun Rampal's career took a turn in 2002 when he was cast in Aankhen, which became his first commercial success. Don (2006), Om Shanti Om (2007), Housefull (2010), Raajneeti (2010), Ra.One (2011), Kahaani 2: Durga Rani Singh (2016), and Nail Polish are among his other commercially successful films (2021). Arjun Rampal launched his production company, Chasing Ganesha Films, with the film I See You (2006), and later produced the biopic Daddy (2017), for which he also wrote the screenplay.
Best Movies of Arjun Rampal
Arjun Rampal Movie- Rock On!!
Abhishek Kapoor's film Rock On!! tells the story of four members of the Mumbai-based edgy rock band Magik, who formed in 1998 and went through conflicts of interest and ideological beliefs before reuniting in 2008 for a comeback performance. Farhan Akhtar, Arjun Rampal, Luke Kenny, and Purab Kohli star as four musicians who demonstrate the power of friendship to overcome all obstacles in Rock On!!

Arjun Rampal plays flamboyant guitarist Joseph Mascarenhas or Joe as his friends call him. Rampal shows the nuances of his character with maturity. Arjun Rampal's calmness shines through in everything he does, from being a fiery gifted showman to a humble and frequently frustrated unemployed father.
Arjun Rampal Movie- Daddy
Since Anurag Kashyap's crime thriller Gangs of Wasseypur (2012), Bollywood has seen a massive rise in Gangster Crime thriller. However, the majority of them have stalled due to sloppy screenwriting and poor direction. 'Daddy' faces the same dilemma, but Arjun Rampal's enigmatic performance as a gangster turned politician Arun Gawli elevates the political crime drama. The actor instils a tyrannical melancholy that rules over the meticulously detailed film.
Arjun Rampal Movie- The Last Year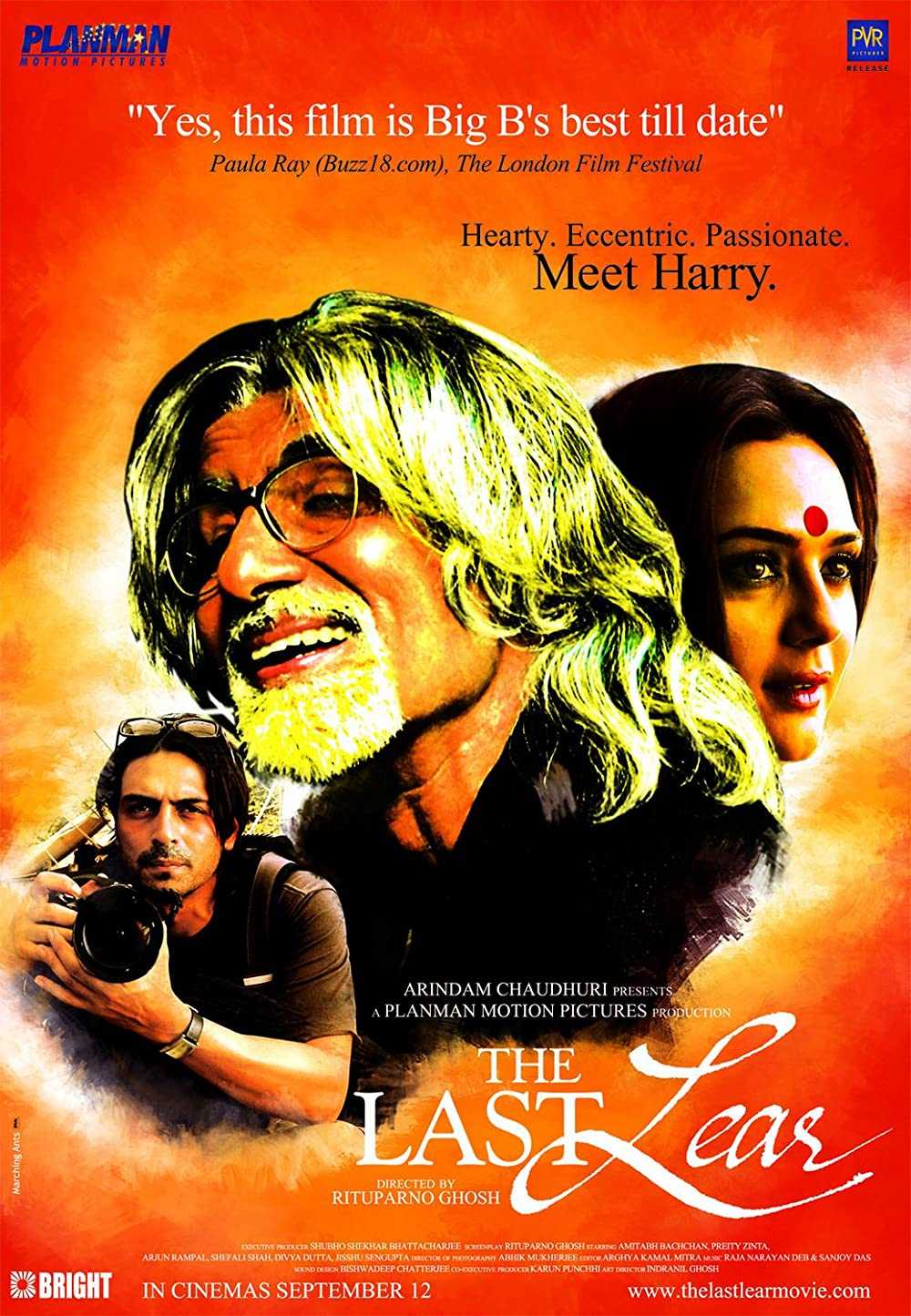 In this critically acclaimed play, Arjun Rampal's excellent performance alongside screen legends like Amitabh Bachchan and Shefali Shah delighted critics. Amitabh Bachchan plays Harish Mishra in 'The Last Lear,' an ageing Shakespearean actor who takes on one of Shakespeare's most difficult roles in a play directed by Siddharth and portrayed by Arjun Rampal. Arjun Rampal plays the guilt-ridden director with flair and aptitude, bringing in a thoughtful performance that elevates not only his role but also the other characters.
Arjun Rampal Movie- Chakravyuh
Prakash Jha has proven to be the director who can bring out the best in Arjun Rampal's talents, as evidenced by 'Chakravyuh.' 'Chakravyuh,' a political drama, follows protagonist SP Adil Khan, who, in order to thwart the Maoists led by Rajan (Manoj Bajpayee), sends his friend Kabir to the Naxal group as an informer. When Kabir discovers the motivation behind the Naxalites' agenda, he joins their gang. Arjun Rampal provides the steadfast character required for the formidable Arjun.
Arjun Rampal Movie- Rajneeti
Arjun Rampal isn't well-known for his acting chops, and sharing the screen with Nana Patekar, Manoj Bajpayee, Naseeruddin Shah, and Ranbir Kapoor made it appear as if his ship was sinking. Rampal, on the other hand, delivered an outstanding performance thanks to Prakash Jha's superb directing abilities.

As the title suggests, Raajneeti, a political thriller, follows Ranbir Kapoor's Samar Pratap after completing his education in America and returning to his powerful India. As political power and muscle growth entice him, he is dragged into a world he never wanted to be a part of. In the film, Rampal plays Bhim, who is inspired by the epic Mahabharata. His portrayal of the frequently enraged rebellious Prithviraj Pratap enriches the story.
Arjun Rampal Movie- Nail Polish
Bugs Bhargava Krishna's Nail Polish stars Arjun Rampal, Manav Kaul, Anand Tiwari, and Rajit Kapur. It's a legal thriller about the insecurity of the human mind. In and around Lucknow, 36 children have been brutally murdered and burned. This crime wave lasts for five years with no arrests or charges. Faced with two more such killings, a newly appointed police officer discovers clues that lead him to an unexpected suspect.

The trial appears to be proceeding as planned until a completely unexpected twist throws the courtroom into disarray, creating an emotional and psychological roller-coaster that hurtles to an ending that will leave the audience thinking long and hard.
Arjun Rampal Movie- Dhaakad
Dhaakad begins in Budapest, where Agent Agni aka Dragonfly (Kangana Ranaut) is tasked with saving a group of trafficked girls. Despite the loss of her partner, codenamed Seagull, in an ambush, Agni completes her mission. Agni reluctantly flies down to India at the insistence of her mentor-cum-intel chief Ringmaster (Saswata Chatterjee) to apprehend Rudraveer (Arjun Rampal), the mastermind behind the international trafficking cartel and the coal mafia. He's been on the run for several years, and Agni decides to track him down. She also develops an unusual friendship with Zaira, one of her aide's daughters.

Rudraveer and his girlfriend and business partner Rohini (Divya Dutta) are still wreaking havoc with their illegal activities and brutal atrocities. Agni, on the other hand, quickly transforms into a killing machine, going all guns blazing, slashing, and leaving a heap of dead bodies in his wake. Will she finally put an end to Rudraveer's merciless empire, which is spreading its vicious wings across the globe?

Arjun Rampal's Movie List and Career Timeline
Arjun Rampal's Controversies
Arjun Rampal was sued by a bank for one crore for failing to repay a loan.
After Hrithik and Sussanne Khan's divorce, it was rumored the main reason for the divorce was Arjun Rampal and Sussanne's relationship.
Arjun Rampal and Shahrukh collaborated on Ra.One. The media began spreading rumors that Arjun is dissatisfied with his role in the Ra. One film and the Shahrukh-Arjun relationship suffered as a result. Arjun later stated that all of this information is false.
Arun Gawli has been sentenced to life imprisonment. Arjun Rampal met with Arun Gawli at the hospital. When Arjun Rampal was asked why he met Arun, he explained that he came to discuss Arun's character for his upcoming film Daddy (2017). Daddy is based on Arun Gawl's life.
Arjun Rampal played the lead in Roy, and Ranbir played the supporting role. The media reported that Arjun Rampal was upset because Ranbir played more than a cameo in the film.
Arjun Rampal's Networth and Income
The amount of assets that exceed liabilities is referred to as net worth. Cash, real estate, and anything else of value are examples of assets. It is the value of everything you own less everything you own. Net worth is not calculated on a yearly basis. So, how much is Arjun Rampal currently worth? At the age of 50, the Indian film actor has a net worth of $100,000 to $1 million. This roughly translates to 100,000-1,000,000 euros or 100,000-1,000,000 pounds. Because it is difficult to forecast spending habits over time, net worth estimates vary. Arjun Rampal's fortune stems primarily from his success as a film actor.
Arjun Rampal Awards and Achievements
Filmfare Awards
2009 Best Supporting Actor Rock On!!
National Awards
2008 Best Supporting Actor Rock On!!
IIFA
2011 Best Performance In A Supporting Role (Male) Raajneeti
2009 Best Performance In A Supporting Role (Male) Rock On!!
2002 Best Male Debutant Star Pyaar Ishq Aur Mohabbat
2002 Sony Face Of The Year – Male
6 Interesting Facts About Arjun Rampal
Arjun Rampal's mother's father was a key figure in the military. Brigadier Gurdayal Singh is his name. He made military history when he designed an artillery gun for the Indian Army following their independence. Many people look up to him, including his grandson.
Arjun Rampal's parents decided to divorce while he was still a child. It was decided that he would remain with his mother. He attended the school where she taught before being accepted into a more prestigious school. The Kodaikanal International School is its name.
Arjun Rampal made his acting debut in 2001, and his career took off from there. He hasn't turned back since. We should also mention that he is not the only member of his family who makes a living as an actor. Kim Sharma, one of the most well-known actors in the region, is his first potential opponent.
Arjun Rampal is a father three times over. However, we don't know how old his daughters are. We know they are both shared with his ex-wife and are slightly older. His son will be one in July 2020, and the world will have seen his face for the first time. Arjun Rampal had this child with Gabriella Demetriades, his one-year-old girlfriend.
Arjun Rampal owned Lap, a luxury nightclub in New Delhi, but he closed it after only eight years. Despite having many famous guests, including Lady Gaga, he chose to close the club in 2016 despite its massive success.
Arjun Rampal adores animals! He also belongs to People for the Ethical Treatment of Animals PETA.
Arjun Rampal New and Upcoming Movies
Hari Hara Veera Mallu
Krish Jagarlamudi is the author and director of the upcoming Telugu-language historical action-adventure movie Hari Hara Veera Mallu. The movie, which stars Pawan Kalyan as the title character along with Nidhhi Agerwal, Arjun Rampal, and Nargis Fakhri, tells the story of the renowned bandit Veera Mallu. The Mughal Empire serves as the backdrop for the story's 17th-century setting.

Production on the movie started in September 2020, with Hyderabad serving as the primary location for filming. The movie was originally slated for release on April 29, 2022, in Telugu, Tamil, Malayalam, and Hindi, however, the COVID-19 epidemic caused that date to be postponed. Due to Kalyan's involvement in other films and his political obligations, the production also encountered delays.

The Fil is slated to release in the Summer of 2023.
Social Media
Frequently Asked Questions