Nana Patekar | Biography, Struggles, Movies, Networth.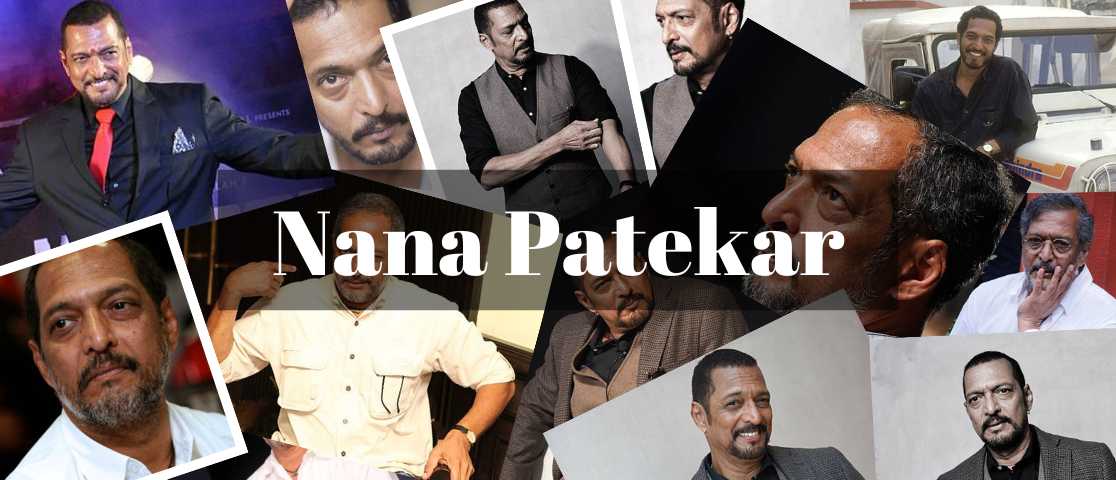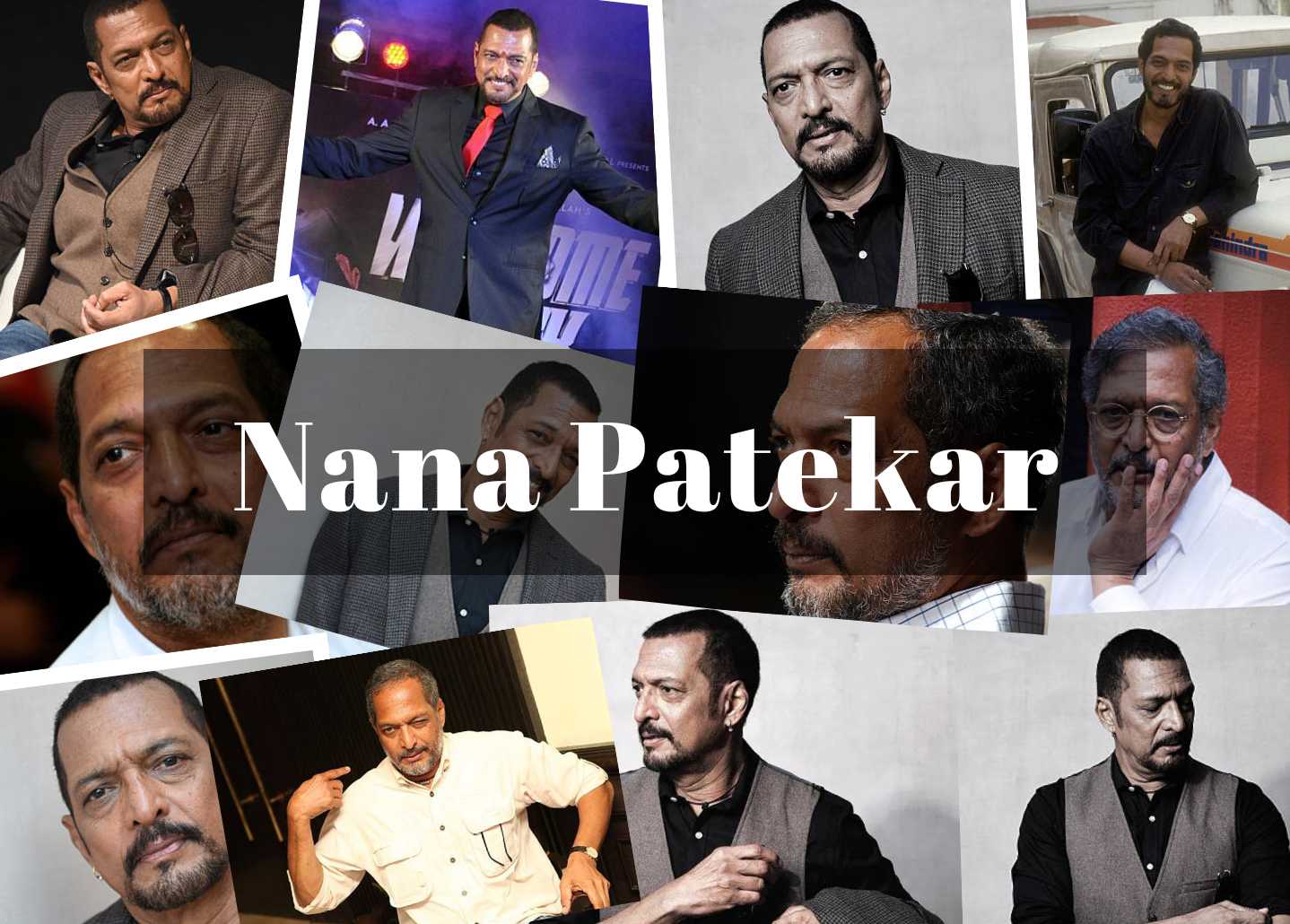 Nana Patekar's Biography
Nana Patekar is a Hindi and Marathi film actor, writer, philanthropist, and filmmaker from India. Vishwanath Patekar was born in Murud-Janjira, Maharashtra, to Dankar Patekar (a painter) and Sangana Patekar. He attended the Sir J.J. Institute of Applied Arts in Mumbai. Nana Patekar is known for his distinct acting style.

He is well-known for his brash delivery of dialogues, and his manner of speaking reflects his delivery of the lines. It is widely assumed that he improvises all of his lines and is highly regarded for this ability. He is well-known for his generosity to the poor. He is also a sketch artist, which the rest of the world is unaware of. His sketches have occasionally assisted the Mumbai Police in locating criminals.


Nana Patekar Age
Nana Patekar is a well-known Indian actor, writer, and film director.Nana Patekar was born on 1 January 1951. Nana Patekar's age is 71 years as of 2022. Nana Patekar was born in Murud-Janjira, Maharashtra, India. Nana Patekar's zodiac sign is Capricorn.
Nana Patekar's Childhood
Nana Patekar was born on January 1, 1951, as Vishwanath Patekar into a Marathi family in Murud-Janjira, Raigad District, Maharashtra. He graduated from Mumbai's Sir J.J. Institute of Applied Art. He participated actively in intercollegiate dramatics during his time in college. He worked with some of the most well-known Bollywood film directors after graduating, appearing in a number of Bollywood movies. He had a son named Malhar Patekar with his ex-wife Neelakanti Patekar.

A distinctive acting style is credited to Nana Patekar. He is well known for his forthright delivery of language, and his manner of speaking matches how he delivers the lines. He is regarded highly for his ability to improvise all of his lines, according to widespread rumours. He is well recognized for giving to the underprivileged.

Nana Patekar's Education
Nana Patekar did his schooling at L.S.Raheja School of Art, Mumbai. Nana Patekar did his graduation from the Sir J.J. Institute of Applied Arts. Nana Patekar's father is Gajanand Patekar and his mother is Nirmala Patekar. Nana Patekar has a son Malhar Patekar. Nana Patekar was married to Neelakanthi Patekar.
Nana Patekar's Struggles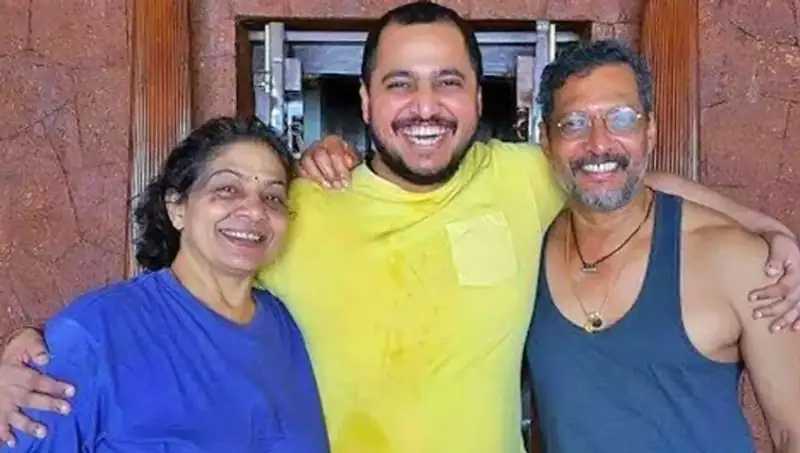 Nana Patekar may come out to some as being stubborn, but in truth, he's just a wise man with an opinion. He may appear kadak on the surface, but on the inside, he is a softie. He works independently and despises wasting time, yet he is also incredibly affectionate, deeply compassionate, and brutally honest. Although he declined the invitation to enter politics, he is still free to utilize his own funds to help struggling farmers. He is a devoted son, an excellent cook, and a stickler for cleanliness. In an hour-long interview with Bombay Times before the release of his next entertainer Welcome Back, he discusses how his anger serves as a front for his inadequacy, his worst regret, and how he can never forgive himself.

Nana Patekar is from Murud Janjira, a small town close to Alibaug. My involvement in theatre dates back to my school days. I eventually attended the Sir JJ Institute of Applied Art before joining an advertising business. Smita Patil, who was already acting in movies and knew me from Pune, is how I got into the industry. I had resisted, but she persisted. She brought me to Ravi Chopra to get a part in Aaj Ki Awaz, and at first, I was given a terrible part as one of the rapists. I replied "no" and described the type of actor I was.

My father owned a little business and enjoyed painting textiles. He was a big supporter of me and enjoyed watching my plays. He has always enjoyed tamasha, whether it is in plays or movies. He would drive me around to theatres. When I first started performing in my community, I used to believe that my father preferred my older brother to me. Then again, my father once travelled all the way from Mumbai to attend a play I performed called Valmiki. I saw that was a successful strategy for getting his attention, so I kept doing it. I was terrified of my father even though I loved him dearly.
When I was barely 13 years old, someone close to my father seized everything he owned, including his land, and we went from being middle class to lower middle class and then lower class. I abruptly began working at the age of thirteen. I used to go the eight kilometers to Chunabhatti after school to paint movie posters in order to earn '35 per month and eat a supper every day. Although I was in Class IX, the hunger and humiliation I experienced taught me so much that I didn't need to attend an acting school. My father had lost everything, so I had to take care of my family. He would consistently repeat, "Bachchon ke din aaye khane ki, aur mere paas kuch nahi hai."

Did you become upset when you were a teenager and denied things? This was the question asked to Nana Patekar to which he replied no, I was actually happier because I wanted my parents to be content. I would enjoy it and never feel like I was working or doing anything. I don't eat any sweets today, which is fortunate or unfortunate. I used to love them so much back then, but I've avoided sweets ever since because I couldn't have them. Sweets are like gold to me right now, so I shall not consume them.
You're thought of as having a lot of fury, to this Nana Patekar replied The shame I experienced at the time, I believe, is to blame. When I think back on how people treated me, tears well up in my eyes. I've worked for 51 years, starting when I was 13 years old. Thankfully, my interest and job today are the same; back then, it was out of necessity. We had been content up until the incident, but after that, I would stop by the homes of friends for lunch or supper to say hello. Hello. I hoped he would inquire, "How are you?" and insist that I eat a roti. There can therefore be no greater aroma in my opinion than that of a chapati.

Nana Patekar's Movies and Career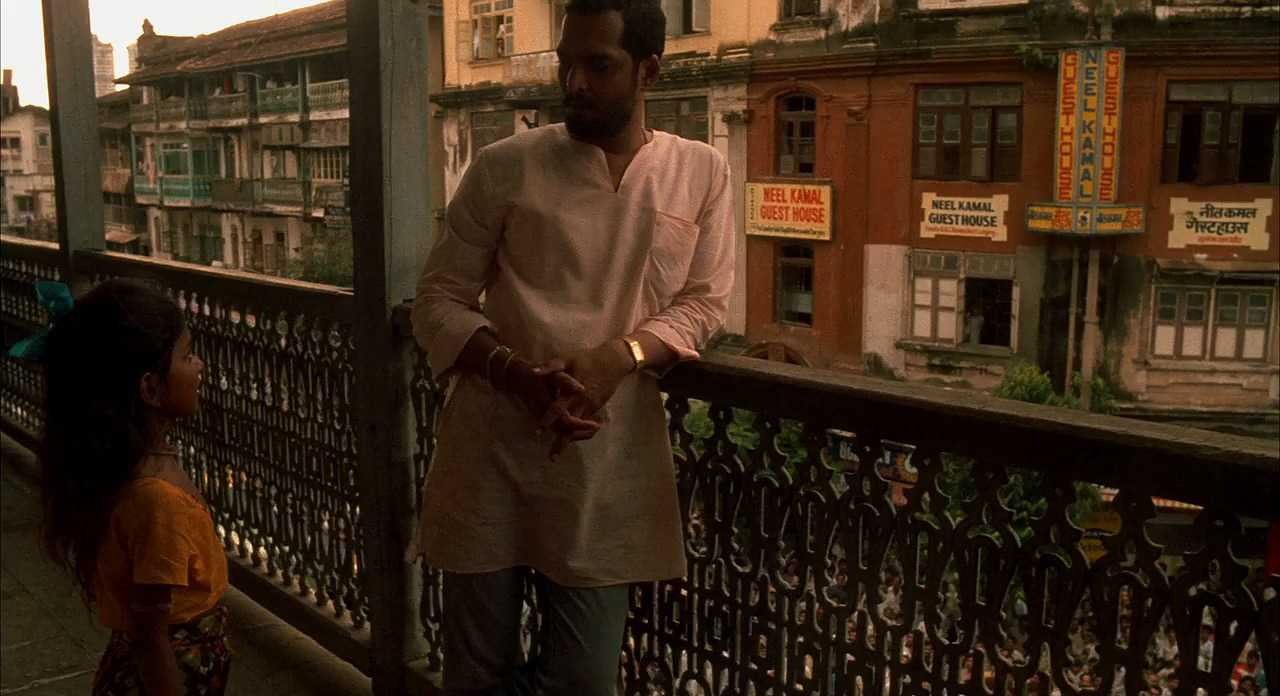 Nana Patekar has performed in a variety of roles. Nana Patekar has occasionally played a villain, but in the majority of his movies, he plays a hero. Gaman (1978), his debut film, was followed by a number of modest appearances in Marathi movies. In the British television series Lord Mountbatten: The Last Viceroy, he played Nathuram Godse. In Aaj Ki Awaz (1984), Ankush (1986), Pratighaat (1987), Mohre (1987), Trishagni (1988), Awam (1987), and Sagar Sangam (1987), he played prominent roles (1988).

Nana Patekar's acting in Salaam Bombay! by Mira Nair (1988) received appreciation. His portrayal of a criminal boss in Parinda (1989), for which he earned his first National Film Award for Best Supporting Actor and also received the National Film Award for Best Actor, attracted the attention of mainstream Hindi cinema.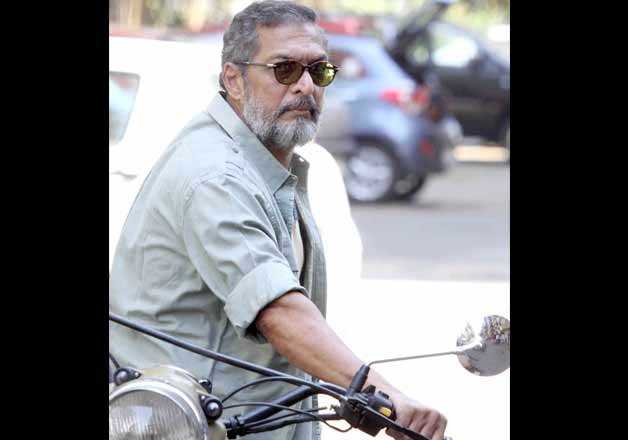 Nana Patekar played a ghost in the 1994 children's film Abhay, which received two awards at the 42nd National Film Festival. He appeared in Hum Dono alongside Rishi Kapoor (1995). In the films Agni Sakshi (1996), Khamoshi (1996), Ghulam-E-Mustafa (1997), Yeshwant (1997), and Wajood (1997), he portrayed a sadistic husband, a deaf father to Manisha Koirala, a gangster, an upright but unconventional cop, and schizophrenia (1998). In Kohram (1999), he co-starred with Amitabh Bachchan and portrayed an undercover Indian Army intelligence officer who was pursuing Bachchan while he was acting covertly. Yugpurush (1998) and Hu Tu Tu were two of his other famous movies from this decade (1999).

Nana Patekar co-starred in the criminal drama Tarkieb alongside Aditya Pancholi as the CBI director (2000). He took a year off from acting before making a comeback in Shakti (2002), playing a father who is incredibly violent. He portrayed a police officer who specializes in encounters in Ab Tak Chhappan (2004). He won the Star Screen Award for Best Villain and his second Filmfare Best Villain Award for his role in Apaharan (2005). In Taxi No. 9211, he portrayed a taxi driver (2006). Patekar has also performed comedic roles, such as that of a prominent Dubai criminal lord who previously aspired to be an actor in the 2007 film Welcome. He performed in the Sangeeth Sivan movie Ek (2009).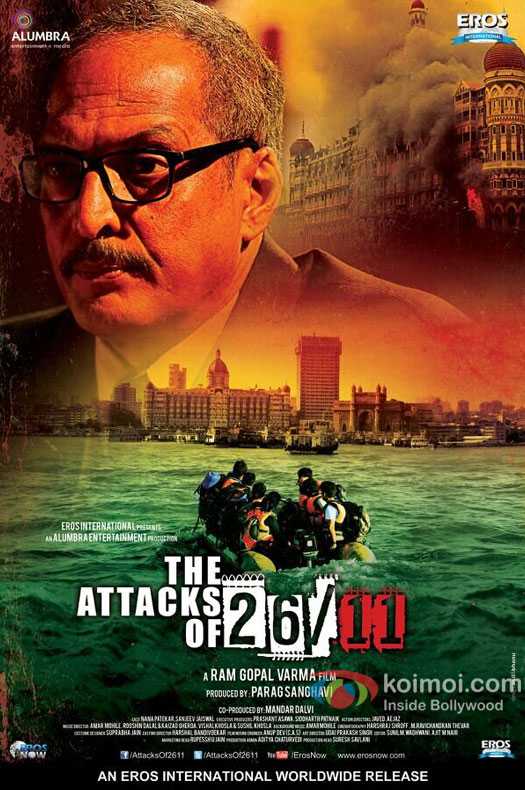 Nana Patekar portrayed a school headmaster in Paathshaala (2010). He also appeared in Raajneeti, a multi-star political drama film directed by Prakash Jha (2010). He appeared in two critically acclaimed movies in 2011: Shagird and the Marathi movie Deool. He portrays Joint Commissioner of Police Rakesh Maria in Ram Gopal Verma's The Attacks of 26/11 (2013), a movie based on the 2008 Mumbai Attacks. He appeared in the Marathi movie Dr. Prakash Baba Amte - The Real Hero in 2014. He produced two sequels in 2015, Ab Tak Chhappan 2 and Welcome Back, both of which had him reprising his roles.

In the critically acclaimed and financially successful 2016 film adaptation of the drama Natsamrat, he played Ganpatrao Appa Belwalkar. He provided Shere Khan's voice in the Hindi translation of The Jungle Book (2016). Nana Patekar made his return to the big screen official in April 2022 with the social-thriller drama The Confessions. This would be his first picture after his role in the 2018 movie Kaala, which would be the first time in around four years.


Nana Patekar has often been renowned for his piercing portrayals of the depressing state of society. While his critically praised films were adored by cinephiles, he also astonished us all by making comedies that made us laugh. Here are several Nana Patekar movies that you MUST watch, assuming you have a subscription to Amazon Prime, Netflix, Disney + Hotstar, Zee5, or any other streaming services.

Natsamrat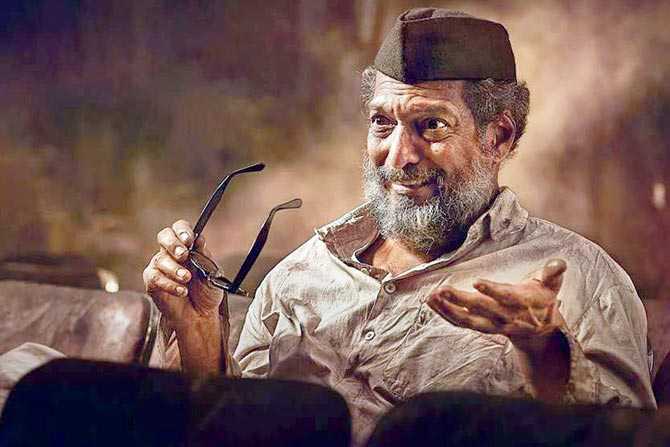 Natasamrat, a Marathi movie starring Nana Patekar, is one of the most watched movies in the world. Ganpat, a well-known Shakespearian actor and stage performer, follows a path of confusion and eccentricity after retiring, and his narrative is a terrible one. He sets out on a self-journey after his children desert him as a result of his techniques, which is the main premise of this movie. This movie is available on Airtel Xtreme, Netflix, and Amazon Prime.
Taxi No 9211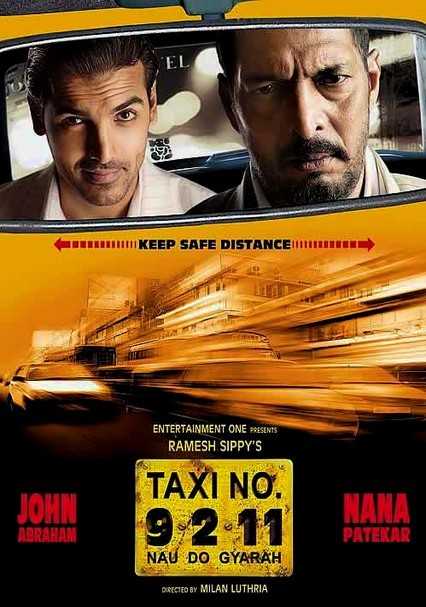 Taxi No 9211, a comedy-drama starring Nana Patekar and John Abram, centres on Raghav (Patekar), a taxi driver, and his unexpected dispute and escapades with Jai Mittal (Abraham), the son of a successful businessman. Hotstar is where you can stream it.

Dr Prakash Baba Amte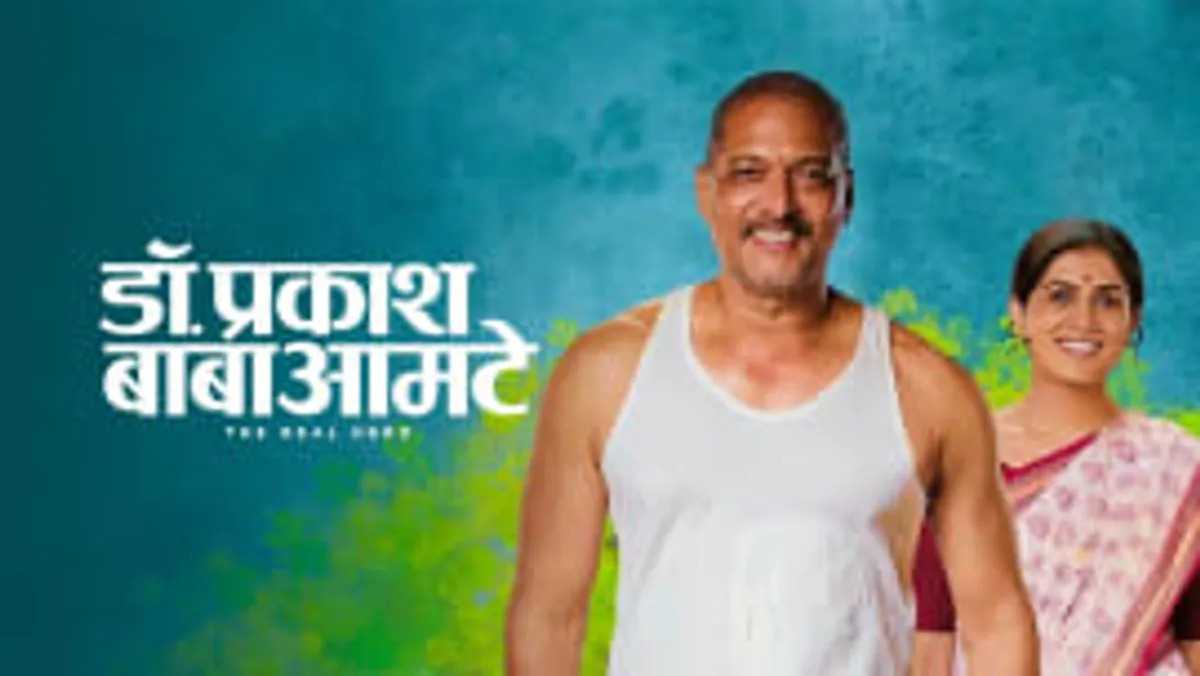 Watch the classic film Dr. Prakash Baba Amte on Zee5, which stars Sonali Kulkarni and Nana Patekar as the lead characters. The story of Dr. Prakash Baba Amte, the son of renowned physician, social activist, and philanthropist Baba Amte, centres on his life. The film skilfully captures the struggle of this doctor as he decides to leave the city behind and move to the remote village of Hemalkasa, where tribal people suffer from leprosy, in order to persuade the locals to accept modern medicine.
Welcome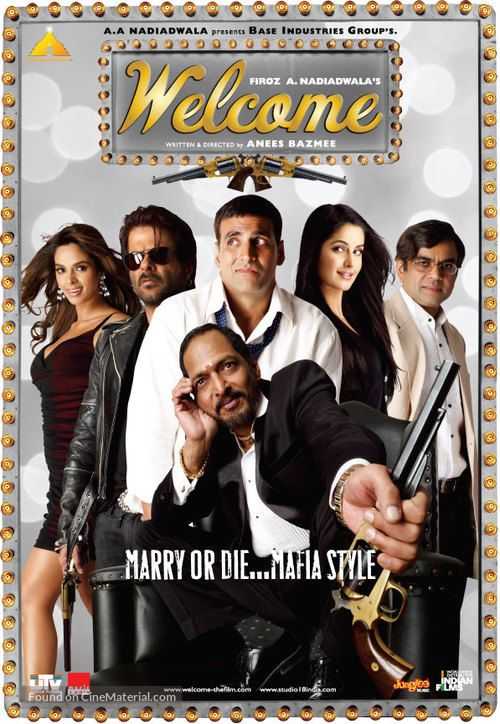 It was a welcome surprise for fans to watch Nana portray a humorous part in Welcome because he is typically cast in serious plays. In this comedic movie, Nana Patekar and Anil Kapoor play two crooks who wish to marry off their sister, Katrina Kaif, to Rajeev (Akshay Kumar), a boy from a good family. When Rajeev's uncle objects to the union, a variety of amusing things happen that will make you chuckle! This movie is accessible on YouTube.
Nana Patekar's Career Timeline
Nana Patekar's Controversies
Actress Tanushree Dutta accused Patekar of harassing her in 2008 while they were both working on the set of a movie. Patekar has always refuted the claims. However, they reappeared in 2018, igniting India's #MeToo movement and prompting Dutta to file a fresh case. Even though Dutta claimed this made her uncomfortable, Patekar allegedly insisted on having private dance moves between the two of them included in a song. She also said that after she rejected him, he threatened her. She had just turned 24.
Dutta originally brought forward her claims ten years ago, but they came to light again in September 2018 as the #MeToo movement swept the globe. She was asked why Bollywood hadn't experienced its #MeToo moment in an interview in 2018, and her response went viral. "Until you recognize what happened to me ten years ago, how is any progress going to happen in India?" And for the first time, they caught the eye of a number of individuals in the movie business, including renowned actresses who defended her.
It was "very weird because he had to put his hands all over me," she told Radio 1 Newsbeat. She continued by saying that after leaving the stage to protest, people started calling her "unprofessional, insane, drama queen, and tantrum queen." According to Dutta's attorney, she will ask the Mumbai high court to reopen the case. Bollywood actor Nana Patekar was exonerated of sexual harassment allegations after police stated they had not discovered enough proof.
Nana Patekar's Net Worth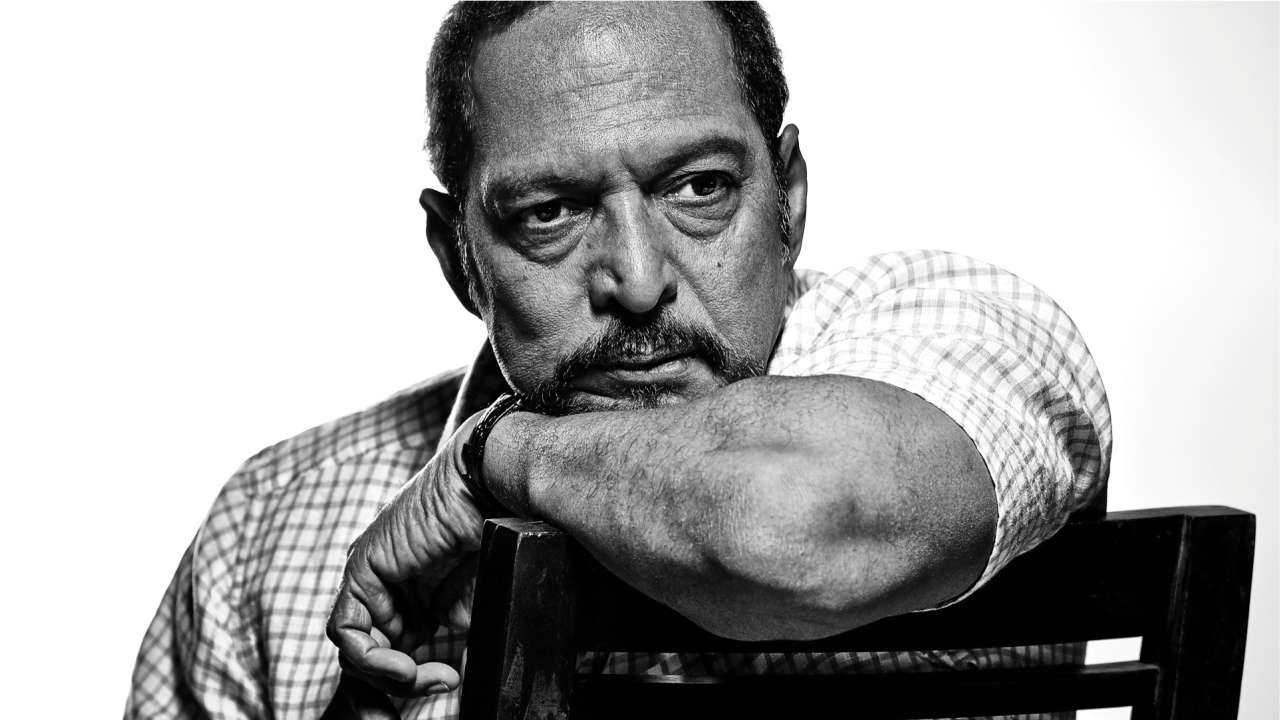 Nana Patekar's entire net worth is believed to be 7 million USD, which is approximately 50 crore Indian rupees in Indian currency (i.e. approx. Fifty Crores INR). His primary sources of income are movies and brand endorsements. He strives to spend time with his son and be a part of his childhood since he likes spending time with his family, especially with his son. As the most well-known actor worldwide, Nana Patekar's net worth is expected to rise by 40% over the next three years if his movies are successful. Several film-Fare awards have been given to Mr. Nana Patekar for his work as the best actor.
5 Interesting facts about Nana Patekar
Nana Patekar rightfully deserves everything he currently has, from fame to wealth. His current authority is the result of a great deal of struggle and labour. Additionally, he had to paint movie posters and zebra crossings at one point in his life. After his father's firm was forced to close, Nana Patekar too started working at a job that earned him Rs 35 per day.
Nana Patekar is one of the few Bollywood celebs who enjoys cooking his own food and is known to treat his family and friends to various cuisines and platters that he tries on a regular basis.
For those who don't know, Mr. Patekar is a MAJOR in the Maratha Light Infantry Regiment. He had previously completed a three-year army training course for his film "Prahaar." He also joined the Kargil conflict after the movie shot. You can see now why he is so rigorous and regimented in his demeanour.
Being a farmer himself, Nana Patekhar runs a farm where he grows things like rice and wheat. According to reports, he sells the product and gives the proceeds to struggling farmers. Additionally, he gave sewing machines to the widows of farmers who had killed themselves. By donating each family in Latur Rs. 15,000, he assisted around 62 families.
One of the most well-known and reputable actors in both the Marathi and Bollywood cinema industries is Nana Patekar. This exceptionally talented star is a writer, philanthropist, director, and an actor. The roles that Nana has played over the years have always astounded us. His films "Parinda," "Krantiveer," "Apaharan," and "Natsamrat" garnered him prizes and favourable reviews. Even a Padma Shri award was given to him for his contributions to the film industry.
Malhar Patekar, son of Nana Patekar, is a performer as well. The movie icon, however, declined to give his son any assistance in breaking into the industry. According to reports, he did this because he thought his son should put in a lot of effort and strive to make it in the field. He believed Malhar should pave his own path and achieve success on his own.
Nana Patekar's Awards & Achievements
National Film Awards
1990 Best Supporting Actor Parinda
1995 Best Actor Krantiveer Won
1997 Best Supporting Actor Agni Sakshi
Filmfare Awards
1989 Best Supporting Actor Andha Yudh; 1990 Parinda ;1992 Best Villain Angaar; 1993 Best Supporting Actor Raju Ban Gaya Gentleman Nominated; 1994 Tirangaa Nominated; 1995 Best Actor Krantiveer; 2003 Best Villain Shakti: The Power; 2006 Apaharan Won; 2011 Best Supporting Actor Raajneeti Nominated

Star Screen Awards
1995 Best Actor Krantiveer ; 2006 Best Villain Apaharan Filmfare Marathi Awards; 2015 Best Actor Dr. Prakash Baba Amte – The Real Hero; 2017 Natsamrat Bengal Film Journalists' Association Awards; 2004 Best Actor (Hindi) Ab Tak Chhappan Won Zee Cine Awards; 2017 Best Actor (Marathi) Natsamrat Ananda Vikatan Cinema Awards; 2018 Best Villain – Male Kaala
Nana Patekar's Profile Summary
Social Media
Frequently Asked Questions