Pankaj Tripathi | Movies, Biography, Family, Net Worth, Age

Zeenat Sayyed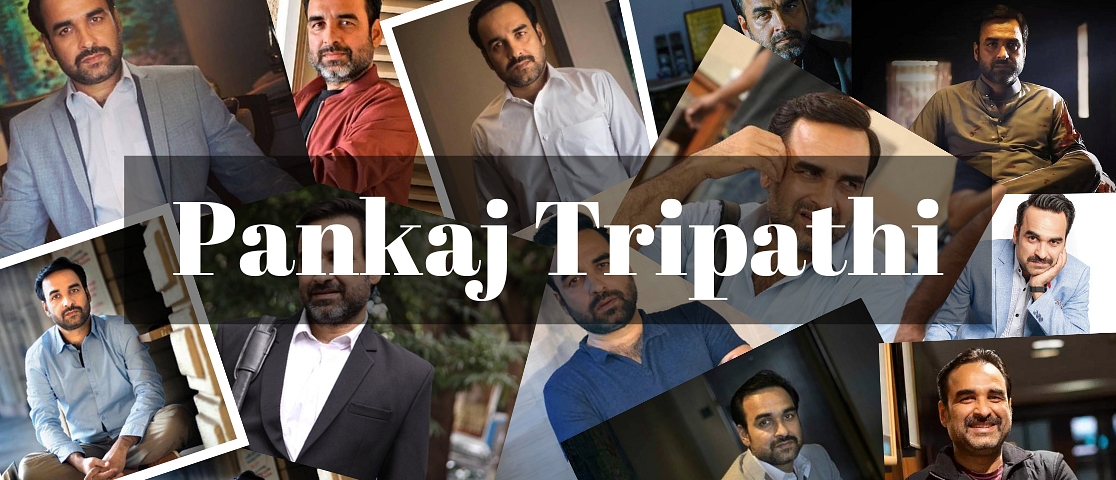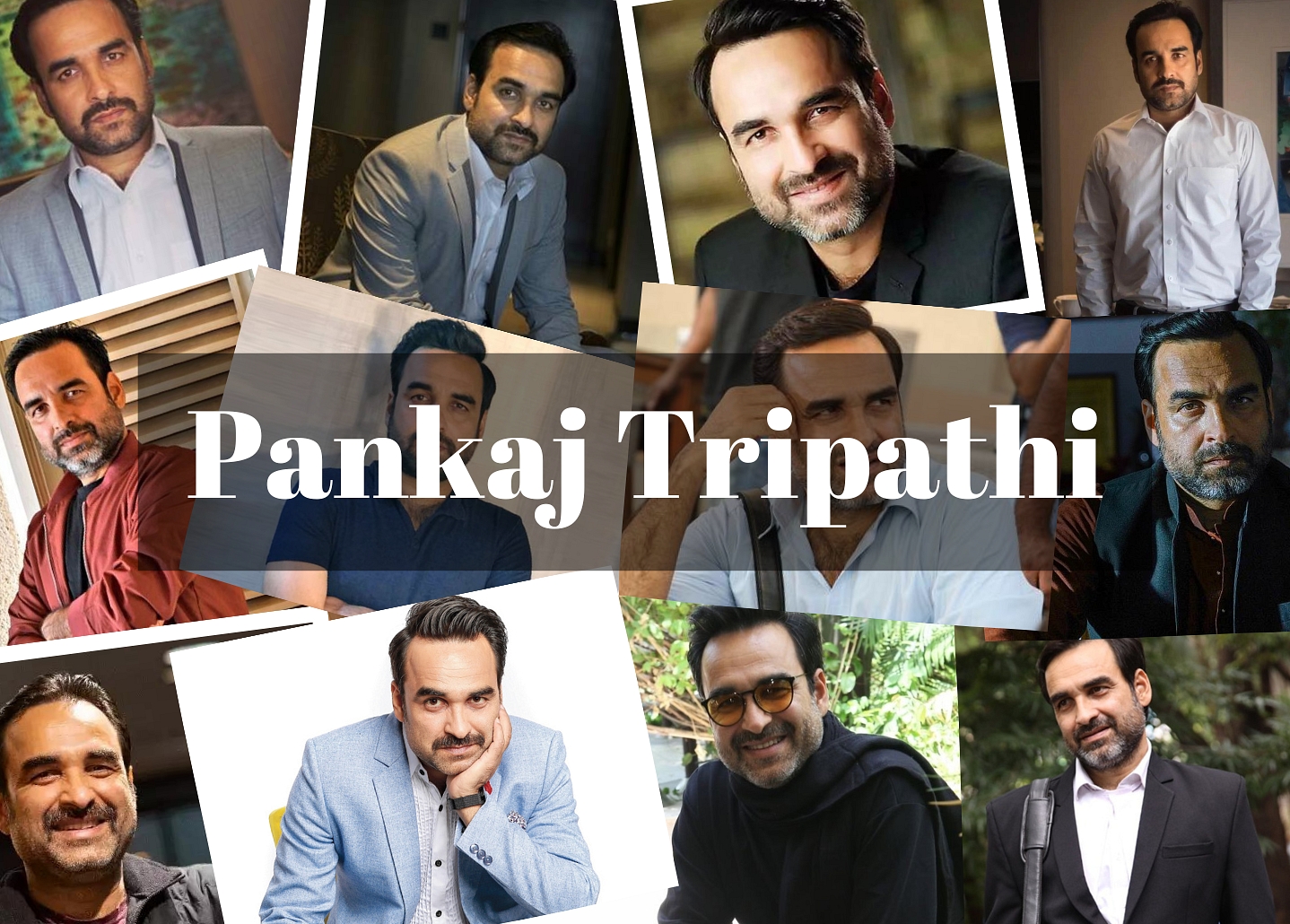 Pankaj Tripathi's Biography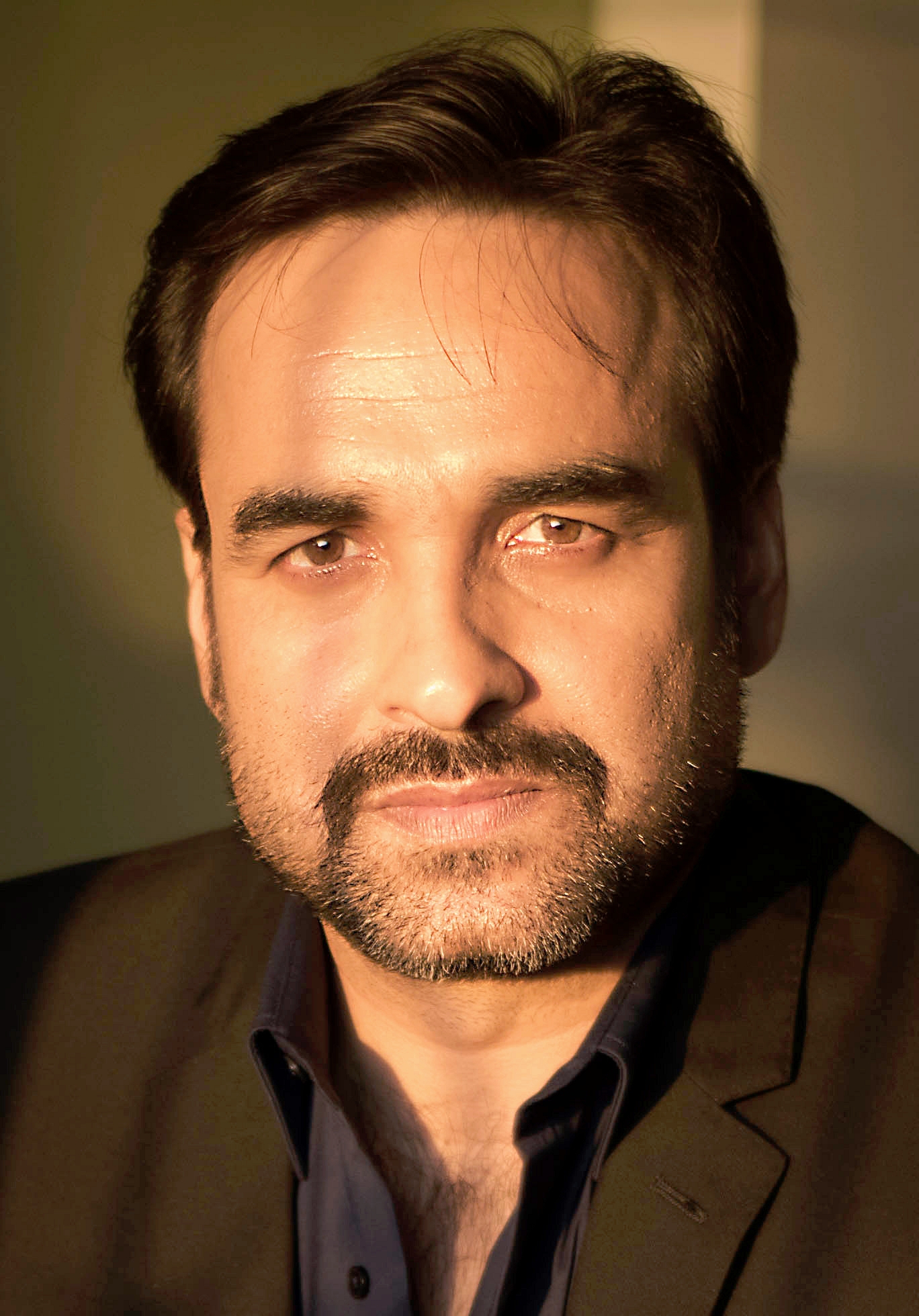 Pankaj Tripathi is an Indian actor performing in Hindi movies. Pankaj Tripathi's Birthday is on Pankaj Tripathi 5th of September. Pankaj Tripathi's Birthyear is in 1976.

He made his acting debut in Run and Omkara in 2004 and has since appeared in over 520 films and 65 television programs. Tripathi has won numerous honors, including the IIFA Award, the National Film Award, the Filmfare Award, the Screen Award, and the Filmfare Award.

Since then, Tripathi's films have garnered positive reviews, including Fukrey (2013), Masaan (2015), Nil Battey Sannata (2016), Bareilly Ki Barfi (2017), Newton (2017), Fukrey Returns (2017), Stree (2018), Ludo (2020), and Mimi (2021).

Tripathi received multiple honors for Newton, including a National Film Award - Special Mention. Pankaj Tripathi's Zodiac Sign is Virgo. With his well-regarded performances in the web series Criminal Justice: Behind Closed Doors, Yours Truly, Mirzapur, and Criminal Justice, he has also made a name for himself there.
Talk To Similar Celebrities
Pankaj Tripathi's Childhood and Pankaj Tripathi's Family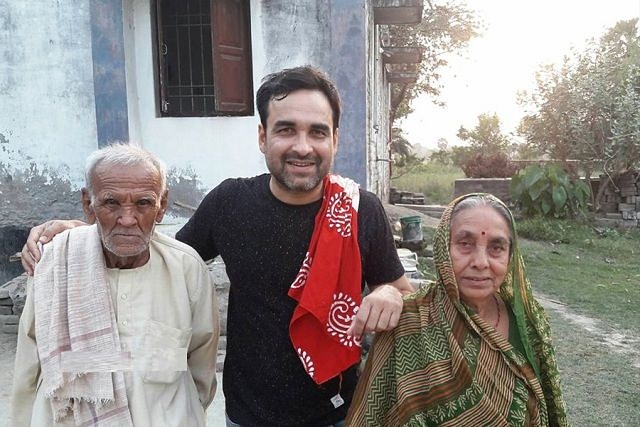 Tripathi was born on September 28, 1976, to Pandit Benares Tiwari and Hemwanti Tiwari in Belsand village (Barauli block), Gopalganj District, Bihar, India. He was the youngest of the couple's four children. Tripathi assisted his father, a farmer, and priest, with the family business up until he was a student in the eleventh grade. He used to perform in his village's natak throughout the festive seasons as a female, which was well-liked by the locals and ultimately inspired him to pursue acting as a career. After graduating from high school, he relocated to Patna and enrolled in the Hajipur Institute of Hotel Management.

He also spent a brief period of time working at Patna's Maurya Hotel out of fear of failing as an actor, where he met his hero Manoj Bajpai. Later, Tripathi recalled that while working as a cook at the Maurya Hotel, he had made the decision to keep Bajpai's slipper, which the latter had left in his room, as a memento. Following a roughly seven-year sojourn in Patna, he relocated to Delhi to enroll at the National School of Drama, where he received his degree in 2004.
Pankaj Tripathi's Marriage Story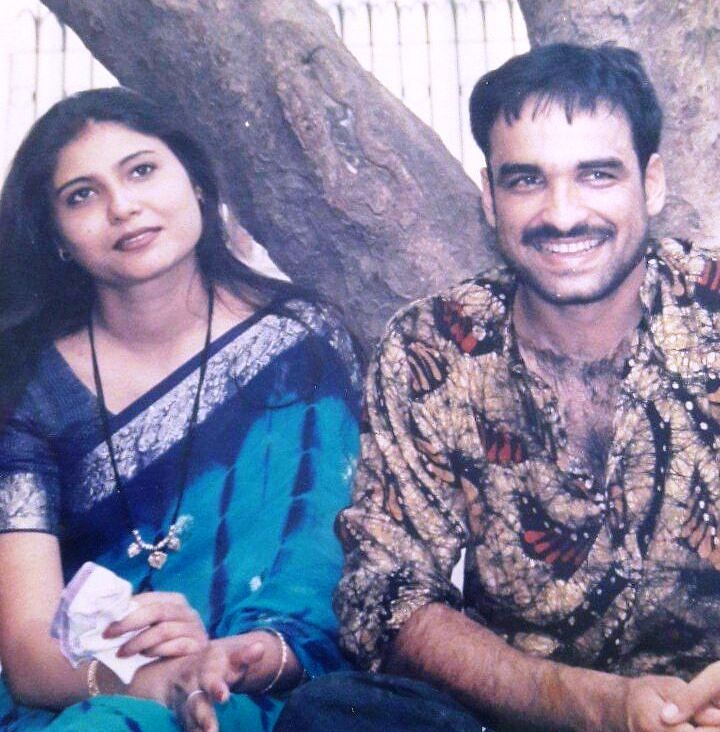 They had already met when Mridula was in class nine and Pankaj was in class eleven. Pankaj vividly recalls the precise second when he fell deeply in love with Mridula. Pankaj admitted to falling in love with Mridula in 1993 at his sister's wedding in a ScoopWhoop interview. Couples were unable to interact with one another at that time. However, Pankaj used to converse with Mridula when he visited his sister once every five months. They would spend a lot of time together and talk for hours.

After Mridula and Pankaj first met eight years prior, her father began looking for the ideal groom for her. And it was Pankaj who had gone to the wedding with Mridula's brother. Pankaj assured Mridula that the relationship was ideal for her since she would enjoy a happy and comfortable life when he returned. Mridula realized something priceless was lacking from her life at that very time. Pankaj enrolled in the National School of Drama (NSD) around that period, and Mridula devised a scheme to reject the marriage proposal. After rejecting the marriage proposal, Mridula wanted to tell Pankaj about it, but it was challenging because he was in Delhi and she was in Delhi.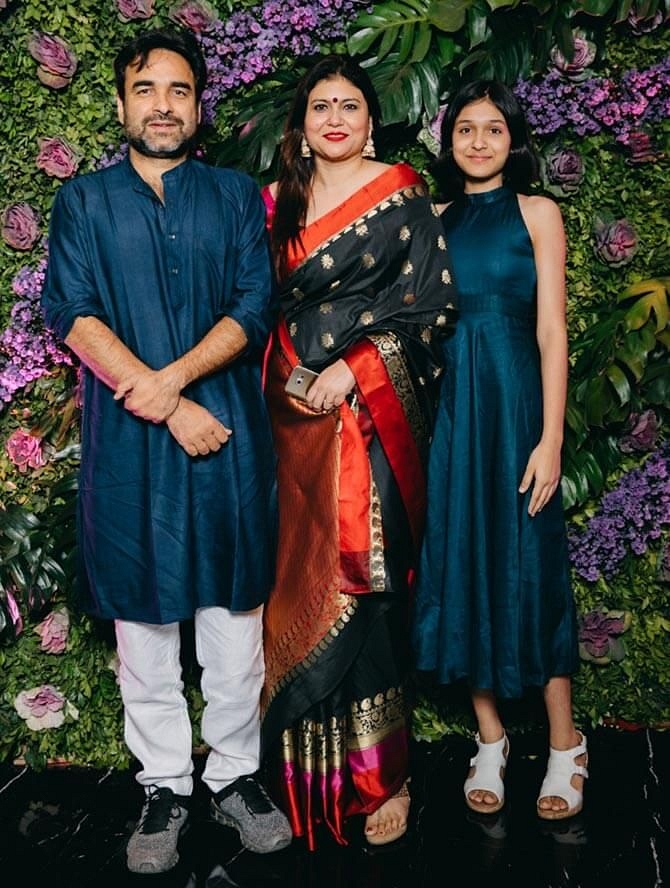 Following months of anticipation, Pankaj finally called Mridula's family on December 24, the day before her birthday. He wished Mridula and spoke to every member of the family. When Pankaj Tripathi and Mridula fell in love, dating and long-distance romance were unheard of concepts. Despite living far away, the couple was nevertheless able to maintain their relationship with phone calls scheduled for eight o'clock at night and love letters sent every ten days. Pankaj and Mridula dated for 12 years despite their geographical distances, and their love only grew deeper over time.

Even though Pankaj and Mridula were much in love, they had to persuade their parents to approve of their marriage. It was against their caste to marry the same family because they were connected to one another because Pankaj's sister was wed to Mridula's brother. On January 15, 2004, the pair wed after much coaxing. After getting married, they relocated to Mumbai, where in 2006 they were blessed with a baby girl they called Aashi Tripathi.
Pankaj Tripathi's Movies and Career
Tripathi arrived in Mumbai in 2004 after receiving his degree from the National School of Drama. He first played a politician in a Tata Tea commercial before acting in an uncredited role in the movie Run. His big break came in 2012 when he received widespread praise for his performance in Gangs of Wasseypur. He spent about eight hours on his movie audition. He appeared in the TV show Bahubali in 2008, followed by Powder on Sony TV. He primarily portrayed negative characters in his early appearances and became known for playing gangsters. Later, he took on a number of roles and received positive reviews for them. His first leading role was in the 2017 movie Gurgaon. His first leading role was in the 2017 movie Gurgaon. India's official entry for the Academy Award for a best foreign film in 2017 was his movie, Newton. Let's Revisit some of the best performances given by Pankaj Tripathi.
Gangs Of Wasseypur (2012)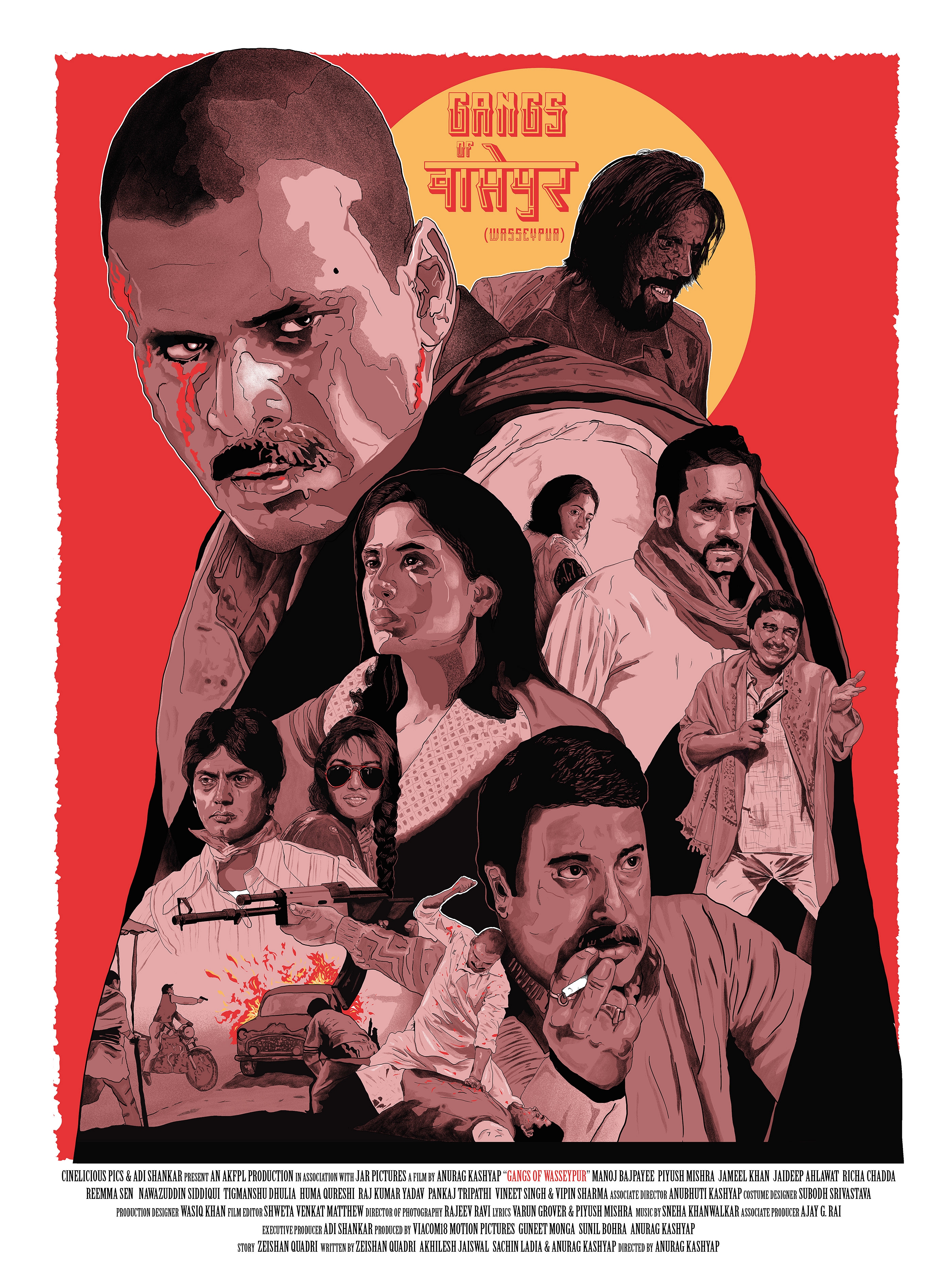 Anurag Kashyap produced and directed the two-part criminal drama Gangs of Wasseypur in 2012; he also wrote the screenplay with Zeishan Quadri. Centered on the coal mafia (Mafia Raj) of Dhanbad, and the underlying power struggles, politics, and retribution among three crime families, the film includes an ensemble cast, with Manoj Bajpai, Nawazuddin Siddiqui, Pankaj Tripathi, Richa Chadda, Huma Qureshi and Tigmanshu Dhulia in the prominent parts. There are 68 years in the story, from 1941 to 2009.

Since no Indian theatre would agree to screen a movie longer than five hours, both parts were originally intended to be one film, totaling 321 minutes, and were screened at the 2012 Cannes Directors' Fortnight. Both films were well received by critics, receiving largely positive reviews, and were financially successful.
Gurgoan (2017)
Shanker Raman's 2016 Indian neo-noir thriller Gurgaon was made by the prestigious JAR Pictures studios. The movie, which stars Arjun Fauzdar, Ragini Khanna, Pankaj Tripathi, and Akshay Oberoi, is set in the Haryana metropolis of Gurgaon.

The movie had its international premiere at the 2016 International Film Festival & Awards in Macao before going on general release on August 4, 2017. Critics gave it good reviews.

As the rebellious son of real estate mogul Kehri Singh (Pankaj Tripathi), boxer Nikki Singh (Akshay Oberoi) is frequently overlooked in favor of Preet (Ragini Khanna), whom Kehri views as his lucky charm. Kehri skillfully manages his daughter's name for Preet Real Estate. Preet, who has recently finished her design education in France, persuades her father to build a park rather than a massive real estate development on land that is near a forest.

Pankaj Tripathi's first leading role was in the 2017 movie Gurgaon. At the 2015 National Film Development Corporation Film Bazaar, the movie received the Prasad DI Award. Critics have given the movie favorable reviews, praising the lead actors' performances as well as the dark, gritty, and fast-paced plot.
Mirzapur (Web Series- 2018)
The action-crime thriller web series Mirzapur was created by Karan Anshuman and is available on Amazon Prime Video. Puneet Krishna and Vineet Krishna wrote the script. Along with Gurmeet Singh and Mihit Desai, who also directed the second season of the show, Anshuman directed the first season of the show. Rithesh Sidhwani and Farhan Akhtar of Excel Entertainment are the show's producers.

The mafia don and fictitious ruler of Mirzapur in Uttar Pradesh's Purvanchal region, Akhandanand Tripathi (Pankaj Tripathi), also known as Kaleen Bhaiya, is the subject of the narrative.

The events that happen after are chronicled in the series. Pankaj Tripathi, Shweta Tripathi, Divyendu Sharma, Ali Fazal, Vikrant Massey, Shriya Pilgaonkar, Rasika Dugal, Harshita Gaur, and Kulbhushan Kharbanda all appear in the first season.
Sacred Games (2018-2019)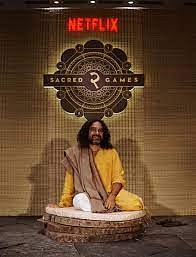 Based on the 2006 book of the same name by Vikram Chandra, the streaming television series Sacred Games is an Indian neo-noir crime thriller. It was the first Netflix original series created in India, and it was helmed by Phantom Films' Vikramaditya Motwane and Anurag Kashyap. Varun Grover, Smita Singh, and Vasant Nath adapted the book. Motwane, Erik Barmack, and Kelly Luegenbiehl served as the show's executive producers.

The series follows the events that occur after Sartaj Singh (Saif Ali Khan), a disturbed police officer in Mumbai, receives a phone call from mobster Ganesh Gaitonde (Nawazuddin Siddiqui), telling him to save the city within 25 days. Pankaj Tripathi, Radhika Apte, Girish Kulkarni, Neeraj Kabi, Jeetendra Joshi, Rajshri Deshpande, Karan Wahi, Sukhmani Sadana, Aamir Bashir, and Jatin Sarna are additional cast members.
Mimi (2021)
Mimi is a comedy-drama movie with Hindi subtitles that was made in 2021 by Dinesh Vijan and Laxman Utekar's Maddock Films. Mala Aai Vhhaychy, a 2011 Marathi film remake! In the title role, played by Kriti Sanon, she decides to become a surrogate mother for an international couple. In supporting, roles are Pankaj Tripathi, Sai Tamhankar, Manoj Pahwa, Supriya Pathak, Evelyn Edwards, and Aidan Whytock.

Filming for Mimi began in October 2019 after being announced in August 2019. It was shot in Mumbai and Rajasthan. A composed the soundtrack and the cinematic score. R. Rahman and Amitabh Bhattacharya's lyrics.Critics gave it very good marks for the director, plot, script, music, humor, emotional impact, and cast performances, praising Sanon, Tripathi, Tamhankar, and Edwards in particular for their work. Pankaj Tripathi Played the role of Bhanu who help Mimi (Kriti Sanon) in earning Money and later Supports her with the Upbringing of the Child.

Mimi was nominated for six awards at the 67th Filmfare Awards, including Best Music Director for A. Of the six nominations, the movie received three wins, including Best Music by R. Rahman, Best Female Playback by Shreya Ghoshal, and Best Choreography by Ganesh Acharya, the latter two for the song Param Sundari. Of the six nominations, the movie received three wins, including Best Actress for Sanon, Best Supporting Actor for Tripathi, and Best Supporting Actress for Tamhankar.
Pankaj Tripathi's Upcoming Movies
OMG 2- Oh My God! 2
Amit Rai is the writer and director of the upcoming satirical comedy-drama movie OMG 2 in Hindi. The film, which also stars Pankaj Tripathi, Pankaj Tripathi, Yami Gautam, and Arun Govil, is a spiritual successor to OMG - Oh My God! (2012). The focus of the movie is the Indian educational system.
Pankaj Tripathi's Career Timeline
Pankaj Tripathi's Web Series
Pankaj Tripathi's Net Worth
Pankaj Tripathi Net worth is $5.5 million (Rs. 43 Crore). More than 60 television programs and more than 40 films have featured Mr. Pankaj Tripathi. Pankaj Tripathi is one of the few national actors with an extensive fan base. The megastar of Hindi cinema, Pankaj, makes the most of his fame by providing his fans with the entertainment they want. Pankaj works in the Bollywood film industry as an actor and producer.

Pankaj Tripathi is worth a total of $5.5 million, or about 43 crore Indian rupees, in foreign currency (i.e. approx. Forty-Three Crores INR). Movies and brand endorsements are Pankaj Tripathi's main sources of income. He strives to spend time with his son and be a part of his childhood since he likes spending time with his family, especially with his son. Since Pankaj Tripathi is the most well-known actor internationally, his net worth is expected to rise by 40% over the next three years as a result of his film career's success. Mr. Pankaj has won numerous film-Fare awards for best actor for his roles in his flicks.

Pankaj Tripathi demands 3–4 Crore for each film in addition to a cut of the take. He demands 1-2 crore rupees to endorse a product. Pankaj resides in an opulent home in Belsand. This property is thought to be worth 16 crore Indian rupees. He also owns a number of homes across the nation. The auto collection of Pankaj Tripathi. Pankaj is the owner of several high-end vehicles, including the Mercedes-Benz E200, Toyota Fortuner, Mercedes ML 500, and others.

The amount of money that Pankaj Tripathi makes is heavily influenced by his fan base. One of the most well-known actors in both India and other countries is Pankaj Tripathi. In addition to acting, Pankaj also works as a producer for movies, a stage performer, and a reality TV show host. He has also made investments in a number of real estate ventures. We can therefore be absolutely certain that Pankaj Sir's net worth will continue to increase over time.
Pankaj Tripathi's Awards and Achievements
2022- Won International Indian Film Academy Awards-Best Supporting Actor- Ludo
2022- Won Filmfare-Best Supporting Actor- Mimi
2021-Won-Indian Television Academy Awards-Mirzapur-Best Actor - Web Series
2021-Won-iReel Awards-Mirzapur-Best Actor - Web Series
2018-Won National Film Awards-Newton-Special Mention
2019- Won Screen Awards-Best Supporting Actor- Stree
Pankaj Tripathi Interesting Facts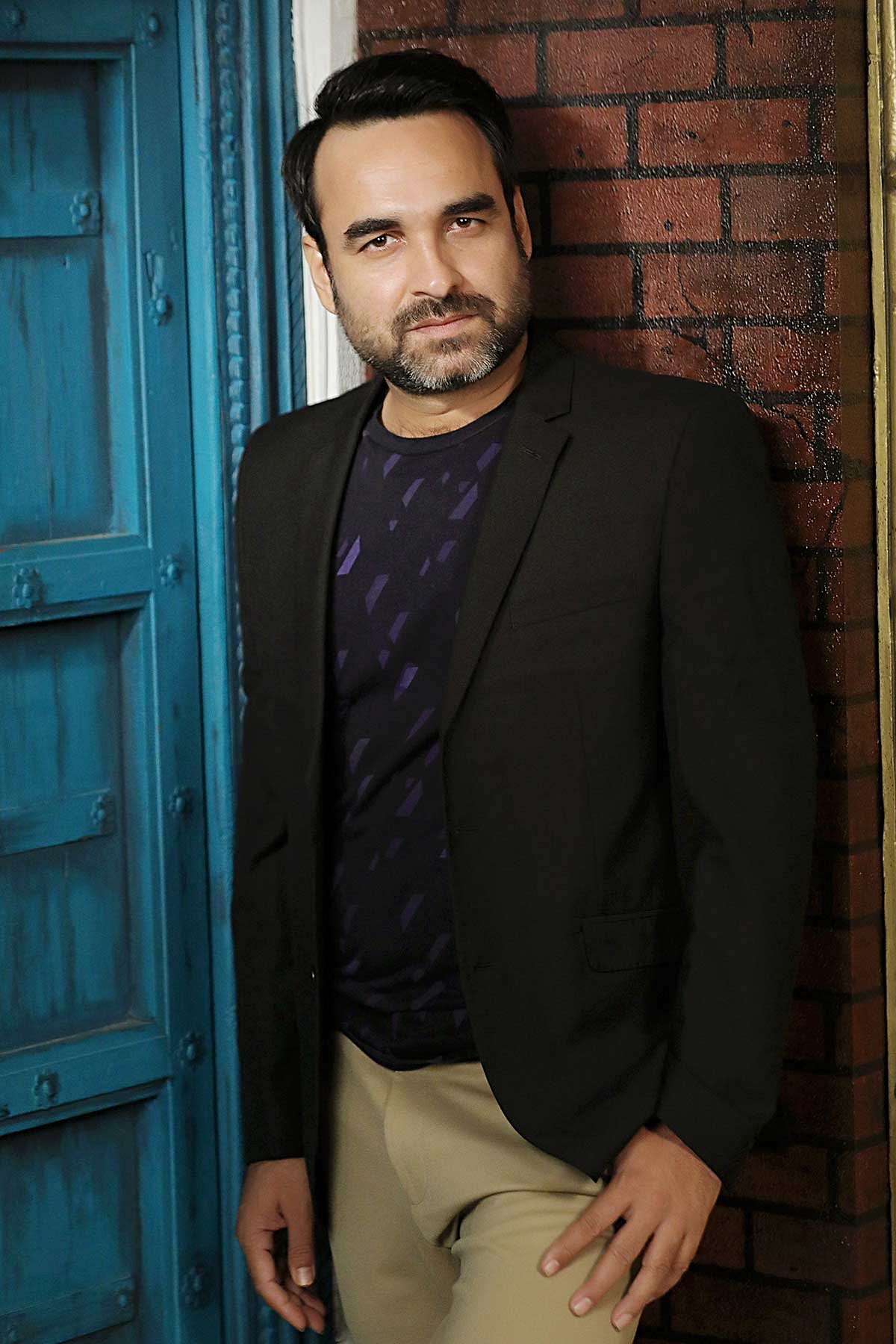 Up till the end of grade 11, Pankaj Tripathi assisted his father at the farm.
Pankaj used to participate in the village natak during the yearly festival celebration in his village and was encouraged by the locals, which sparked his interest in acting and led him to make it his passion.
Pankaj left for Patna after high school since his father wanted him to pursue a career in medicine.
He participated in collegiate politics as a member of the Akhil Bharatiya Vidyarthi Parishad and was imprisoned in 1993 for speaking out against the Lalu Prasad Yadav-led state government.
attended the Food Craft Institute's hotel management program in Patna. and later worked the night shift as the culinary supervisor at the Maurya Hotel in Patna.
Pankaj finally gained admission to the National School of Drama on his third try, and he graduated in 2004. recalling his NSD selection.
He gave an audition for the Gangs of Wasseypur in 2012, eight years after moving to Mumbai, and it lasted eight hours.
Pankaj Tripathi received a special mention at the 2018 National Film Awards for his outstanding performance in the film Newton.
Social Media
Frequently Asked Questions