Aparshakti Khurana | Movies, Biography, Family, Wife, Career

Zeenat Sayyed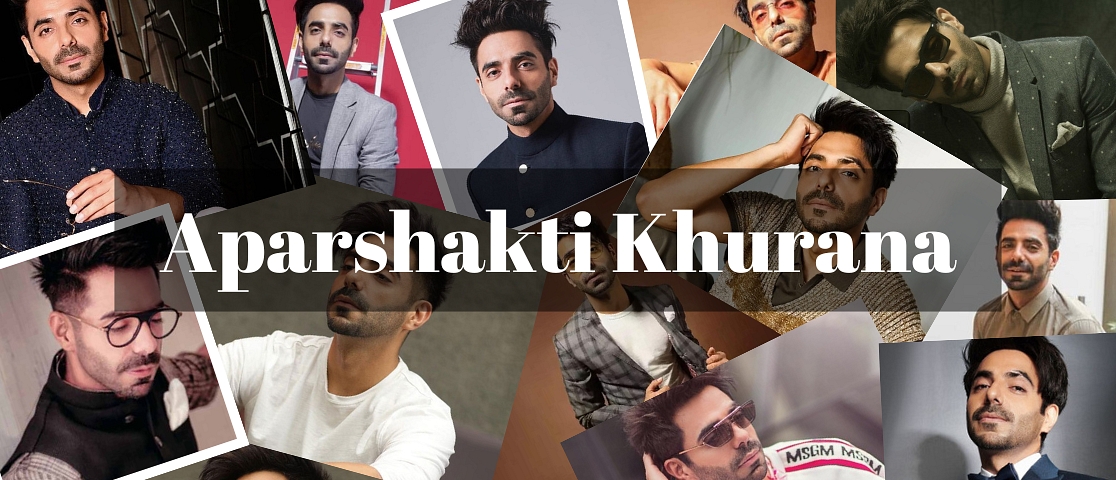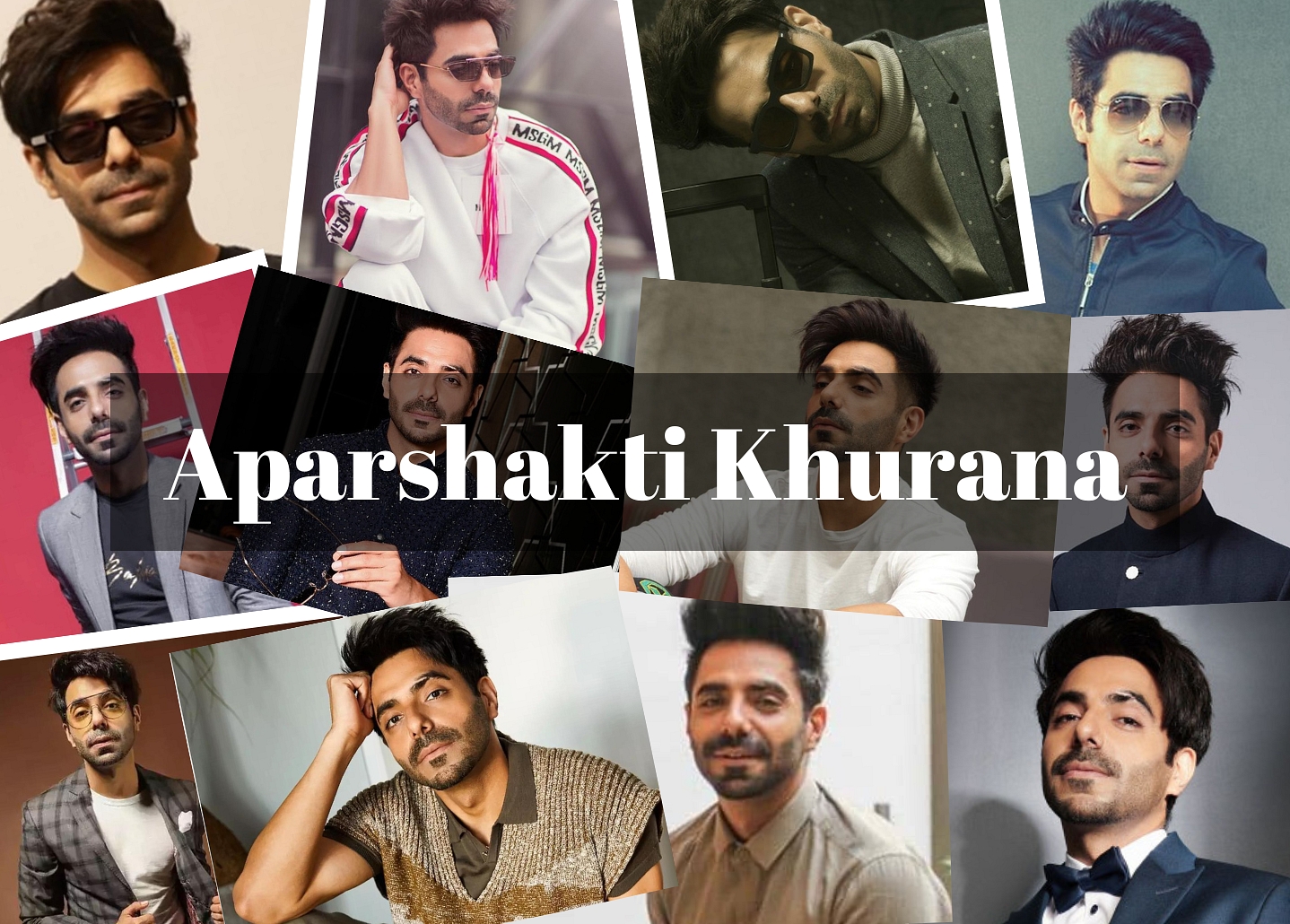 Aparshakti Khurana's Biography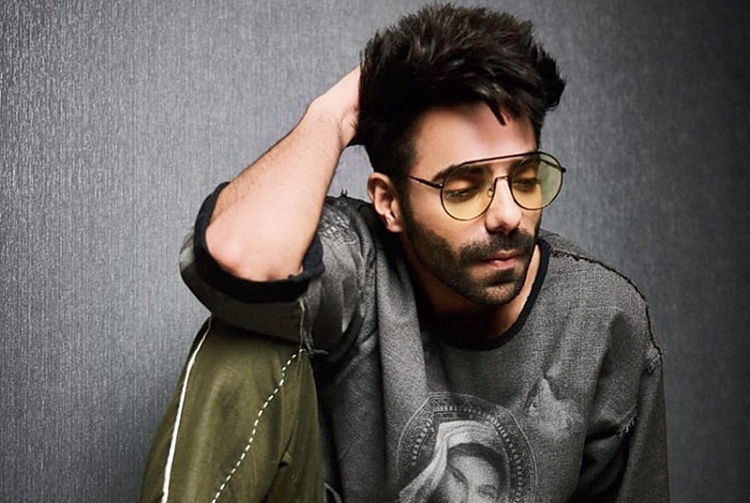 Aparshakti Khurana, who was the captain of the Haryana U-19 Cricket Team, is an Indian actor, radio host, comedian, musician, and television host. He is Ayushmann Khurrana's younger Brother. Aparshakti Khurana's Birthday is on the 18th of November 18. Aparshakti Khurana's Birthplace is Chandighar. Aparshakti Khurana's Zodiac Sign is Scorpio. Aparshakti Khurana's Birthyear is 1987. Aparshakti Khurana's age is 34 years as of 2022.

Dangal (2016), a sports biography that became one of the highest-grossing Indian movies of all time and garnered Khurrana multiple awards, was his first venture into the world of Bollywood. Later, he was able to land supporting parts in a number of other financially lucrative movies, including Pati Patni Aur Woh (2019), Stree (2018), Luka Chuppi (2019), and Badrinath Ki Dulhania (2017). (2019). He performed in Helmet, his debut movie with a solo starring role, in 2021.
Talk To Similar Celebrities
Aparshakti Khurana's Childhood and Aparshakti Khurana's Education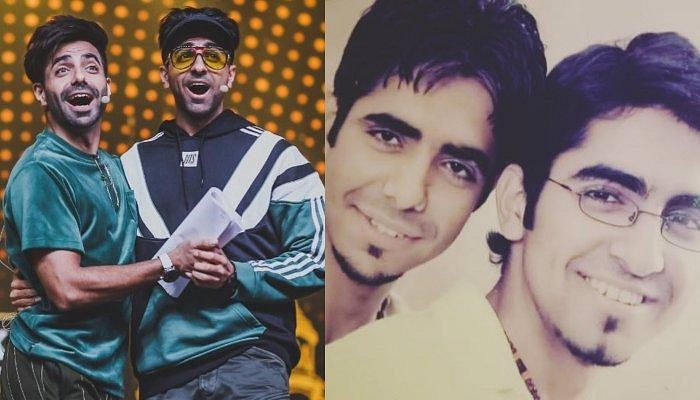 Aparshakti Khurrana was born in Chandigarh on November 18, 1987. Aparshakti Khurrana's mother Poonam is a housewife of half-Burmese ancestry and holds an M.A. in Hindi, while Aparshakti Khurrana's father P. Khurrana is an astrologer and author on the subject of astrology. Aparshakti Khurrana finished his education there and received his legal degree.

At school, he was active in sports and led the cricket squad for Haryana's under-19 age group. He obtained his higher studies in Mass Communication from IIMC Delhi. He is also Aparshakti Khurana's younger brother, a famous Bollywood actor.
Aparshakti Khurana's Family
After dating for a while, Aparshakti and Akriti Khurana got married on September 7, 2014. He wed ISB graduate and businesswoman Aakriti Ahuja, whom he met in Chandigarh while taking a dance class.

Khurana and Ahuja announced on Friday, June 4 through their social media accounts that they expect their first child.

In a post on Instagram, Aparshakti Khurana announced the birth of a cute new family member and gave the baby's name, Arzoie A Khurana. His message said: Arzoie A. Khurana is warmly welcomed by Aakriti and Aparshakti. born on 27 August 2021.

Congratulations were left by friends and celebrities including Bhumi Pednekar, Nushrratt Bharuccha, Sanya Malhotra, Mrunal Thakur, Patralekhaa, Darshan Kumaar, Saqib Saleem, Sunil Grover, Shakti Mohan, Abhishek Banerjee, Varun Sharma, and Angad Bedi in the post's comments area.
Aparshakti Khurana's Movies and Career
For MTV Roadies, Aparshakti attended an audition (Season 3, Episode 2). He was facing the camera for the first time. Indian actor Aparshakti Khurana has primarily appeared in Bollywood films. In well-known films like Helmet, Hum Do Hamare Do, and Dangal, Aparshakti has contributed. The previous movie directed by Aparshakti to be released in theatres was Helmet in 2021.
Aparshakti's First Movie: Dangal (2016)
In Nitesh Tiwari's 2016 biographical sports drama Dangal, which is based on the real-life events of Mahavir Singh Phogat, Khurana made his acting debut. He teaches his daughters Geeta and Babita to become India's top-female wrestlers of the highest caliber. He is an amateur Pehlwani wrestler from India. Khurana played Omkar, Mahavir's nephew, while Fatima Sana Shaikh and Sanya Malhotra appeared as the two daughters. Aamir Khan played Mahavir.

The movie was eagerly awaited and received positive reviews from critics. Khurana received praise and recognition for his performance in Dangal, becoming the highest-grossing Indian movie of all time with over 20 billion (US$250 million) in worldwide ticket sales. He was also nominated for a Screen Award for Best Male Debut and won Filmfare Awards.
Badrinath Ki Dulhaniya (2017)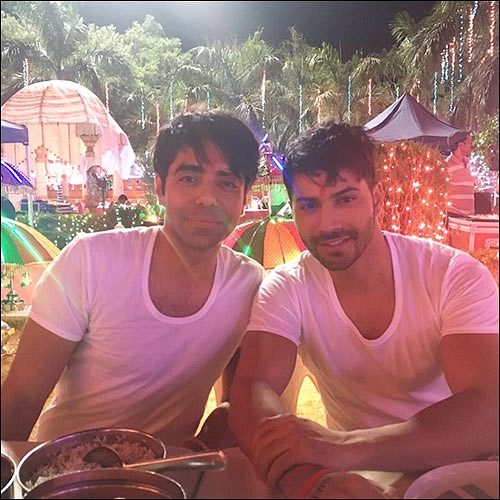 The next year saw Khurana's next movie, the romantic comedy Badrinath Ki Dulhania, which was directed by Shashank Khaitan. The movie, which also starred Varun Dhawan and Alia Bhatt, told the tale of an independent young woman (Bhatt) from rural India who defies her chauvinistic fiancé's expectations of her to adhere to patriarchal norms (Dhawan). Bhatt's brother-in-law Bhushan Mishra was portrayed by Khurana. One of the year's highest-grossing films, Badrinath Ki Dulhania made over 2 billion (US$25 million) globally.

Shashank Khaitan wrote and directed the 2017 romantic comedy Badrinath Ki Dulhania, which was made by Dharma Productions. The movie stars Varun Dhawan and Alia Bhatt and is considered a spiritual successor to Humpty Sharma Ki Dulhania (2014). It tells the tale of an aspiring independent air hostess from a small town who defies her chauvinistic fiancé's demands that she live up to patriarchal ideals.
Stree (2018)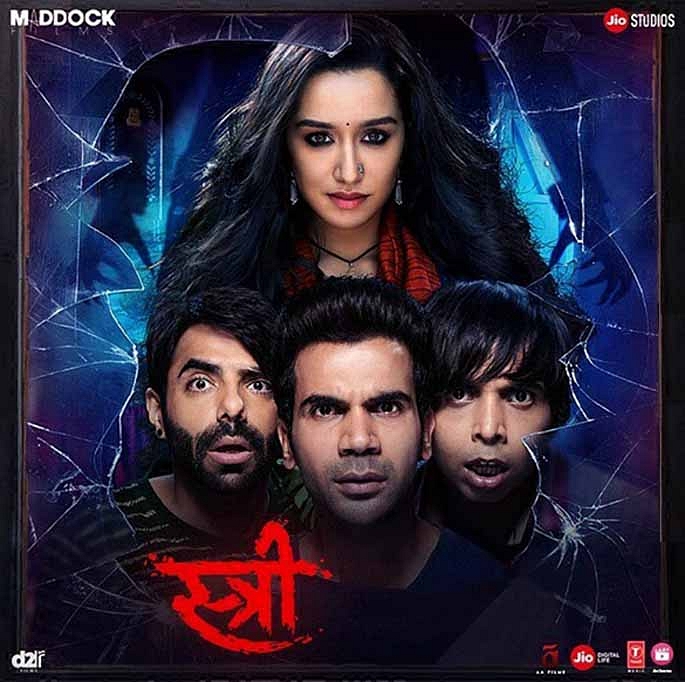 The following part of Aparshakti was in Stree, the horror comedy directed by Amar Kaushik and starring Rajkummar Rao, Shraddha Kapoor, and Pankaj Tripathi. With a worldwide gross of 1.80 billion (US$23 million), Stree became a significant commercial success. His performance also garnered him a nomination for Best Supporting Actor at Filmfare.

Amar Kaushik made his directorial debut with the 2018 Hindi-language comedy-horror film Stree, which was also produced by Dinesh Vijan and Raj & D.K. In addition to Pankaj Tripathi, Aparshakti Khurana, and Abhishek Banerjee, it stars Rajkummar Rao and Shraddha Kapoor. The story is based on the Karnataka urban legend Nale Ba. modified in the movie to become O Stree Kal Aana.
Pati Patni Aur Woh (2019)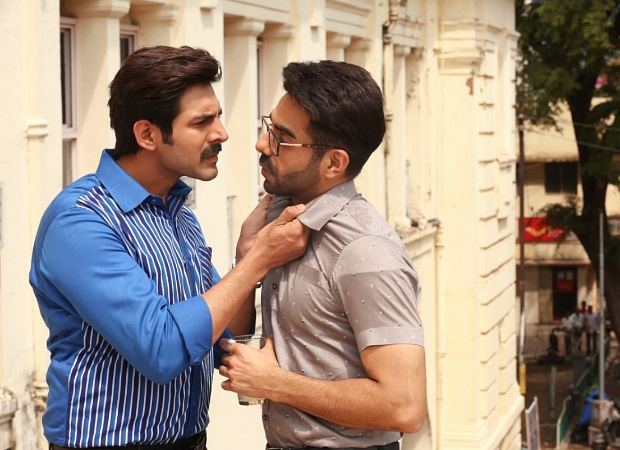 The comedy-drama Pati, Patni Aur Woh, which was directed by Aziz and is a remake of the 1978 film of the same name, Aparshakti played the role of Aaryan's closest friend. The comedy-drama follows the life of a philandering husband who develops feelings for his female coworker. While Pati Patni Aur Woh, Bala, and Luka Chuppi were commercially successful films.

Pati Patni Aur Woh is the subtitle of Mudassar Aziz's 2019 Hindi-language romantic comedy Pati Patni Aur Woh, which is a remake of the 1978 film of the same name. T-Series and B. R. Studios produced the film. The movie, which had a 28 crore ($32 million) budget, starred Kartik Aaryan, Bhumi Pednekar, and Ananya Panday with Kriti Sanon making a guest appearance. It had a theatrical release on December 6 and a worldwide gross of 117.70 Crore, making it a monetary success.
Helmet (2021)
The comedy movie Helmet, which will be released in 2021 and is in the Hindi language, was written and directed by Satram Ramani, and it was made by Sony Pictures Films India and Dino Morea. It stars Sharib Hashmi, Abhishek Banerjee, Ashish Verma, Pranutan Bahl, Aparshakti Khurana, and Pranutan Bahl in the key parts. The movie debuted on ZEE5 on September 3, 2021. It makes an effort to alter the stigma and hesitation around condom use in India. It was the first movie of Aparshakti Khurana in which he played the lead role.

The plot of Helmet centers around Rupali and Lucky being much in love and wanting to wed, but Rupali's father is against it because Lucky is an orphan and makes less money than the boy he has selected for Rupali. Lucky wants to create his own band and tries to get a loan, but because of how strong Rupali's father and uncle are, they forbid anyone from supporting him. Lucky suggests that his two friends Sultan and Minus join him in robbing a truck that is carrying electronics. Lucky, Sultan and Minus break into the truck but discover it is just filled with condoms rather than technological items. The group is therefore left with no choice except to sell the condoms in a different manner while donning a helmet to prevent detection.
Aparshakti Khurana's Upcoming Movies
Dhokha: Round D Corner
Dhokha: Round D Corner is a forthcoming crime thriller movie in Hindi that was made by T-Series and directed by Kookie Gulati.

Starring in it are R. Madhavan, Khushalii Kumar, Aparshakti Khurana, and Darshan Kumar. This is Khushalii Kumar's first movie.

The movie is slated to hit theatres on September 23, 2022.
Kanpuriye (2022)
An forthcoming Hindi language drama film is called Kanpuriye. Ashish Aryan is the writer and director of Kanpuriye. Aparshakti Khurana, Divyendu Sharma, and Vijay Raz are all actors in Kanpuriys. Three youngsters from the little town of Kanpur who have enormous goals and even bigger challenges are the focus of the narrative.
Aparshakti Khurana's Career Timeline
Aparshakti Khurana's Controversies
Fight at Airport Controversy
Due to the alleged fight at the airport, Aparshakti may face jail time. Despite the fact that the incident happened in October, the Mumbai police have already issued a 50-page charge sheet that will be presented in court this week. Aparshakti has received a notice and must appear in court as well. He might receive a three- to a five-year prison sentence if found guilty, according to a source familiar with the situation.

CISF personnel attempted to prevent Aparshakti from entering a restricted area during the incident, which happened in October. The former video jockey who is now an actor reportedly had a temper tantrum and engaged in a fistfight with security after his bags went missing. A witness at the incident reported rushed into the restricted area but a few passengers caught him and the Sahar Airport Police promptly apprehended him. When Ayushmann rushed to save Aparshakti, the police refused to make any exceptions and forced him to wait at the station for hours before he could post bail and apologize profusely for his brother's misdeeds.
Aparshakti Khurana's Net Worth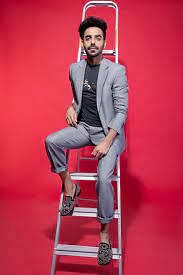 Aparshakti Khurana is a well-known actor, comedian, radio broadcaster, singer, and television personality from India who primarily appears in Hindi-language films and television programs.

While Aparshakti has appeared in a number of films and television programs, his most well-known performance was as Omkar Singh Phogat in the 2016 hit film Dangal.


Aparshakti's net worth is reportedly estimated to be around US $7 million by reputable websites and media. In addition to his work as an actor in plays and movies.

Aparshakti has also done television commercials in the past. Aparshakti Khurana's Monthly Income is 10-15 Lakhs. He Charges around 1-2 Crores for each Movie as of 2022.
Aparshakti Khurana's Awards and Achievements
2017-Won Star Screen Awards-Most Promising Newcomer (Male)-Dangal
2017- Nominated for Best Actor in a Comic Role-Dangal
2017- Nominated for Filmfare Awards-Best Male Debut-Dangal
2019-Nominated for Best Supporting Actor-Stree
Aparshakti Khurana's Interesting Facts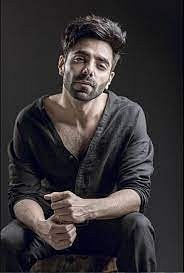 Aparshakti was an RJ for Big FM Delhi before moving on to anchor a few television programs.
He has also appeared in the web series Yo Ke Hua Bro, keeping up with the younger generation of actors.
Marathon runner and sports fanatic Aparshakti Khurrana.
The Under-19 Haryana Cricket squad was led by Aparshakti Khurrana as captain.
Aparshakti relocated to Delhi from Chandigarh to pursue a legal career in the Delhi High Court.
Social Media
Frequently Asked Questions