Your entry has been submitted!
Mobile number already exists, you have already submitted your entry!
Ayushmann Khurrana | Movies, Biography, Family, Net Worth, Age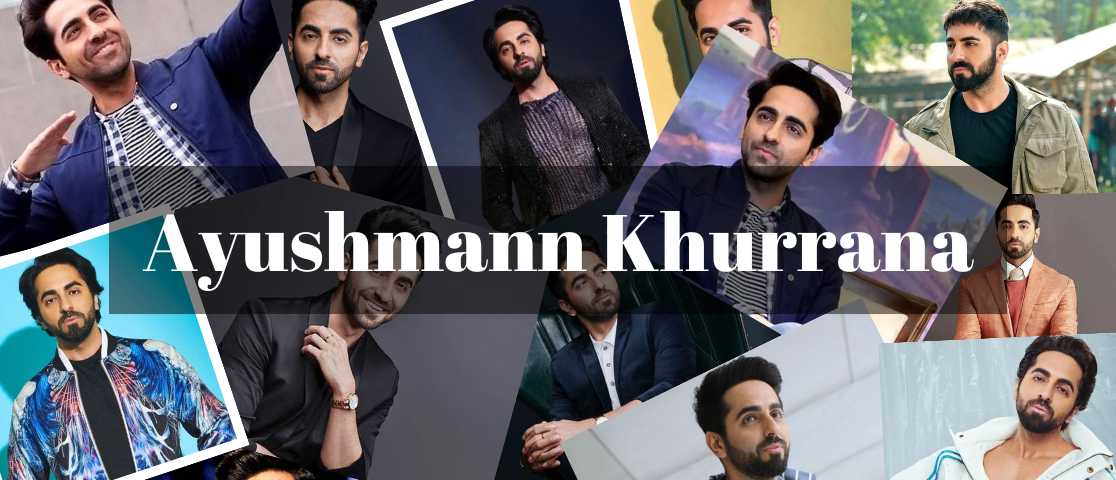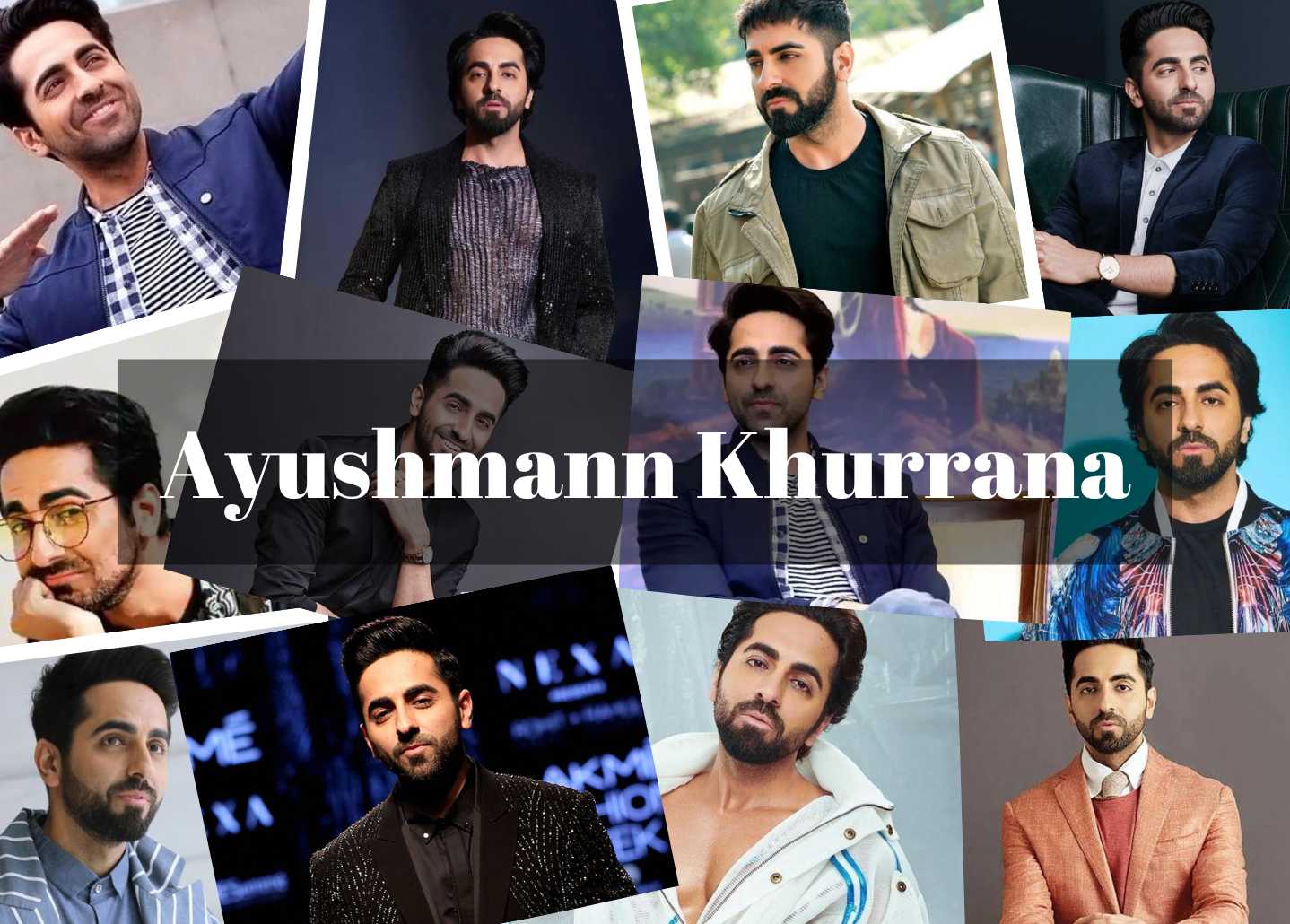 | | |
| --- | --- |
| Ayushman Khurrana | Details |
| Ayushman Khurrana Profession | Actor |
| Ayushman Khurrana Celebrity Type | Movie Star |
| Ayushman Khurrana Age | 38 years as of 2022 |
| Ayushman Khurrana Date Of Birth | 14th September 1984 |
| Ayushman Khurrana Zodiac Sign | Virgo |
| Ayushman Khurrana City | Chandigarh, Punjab |
| Ayushman Khurrana Nationality | Indian |
| Ayushman Khurrana Height | 5 feet 9 inches |
| Ayushman Khurrana Weight | 70kgs |
| Ayushman Khurrana Notable Work | Andhadhun, Article 15, Dream Girl |
| Ayushman Khurrana First Film | Vicky Donor |
| Ayushman Khurrana Total Films | 23 |
| Ayushman Khurrana Net Worth in rupees | Rs 100 crores |
| Ayushman Khurrana Net Worth | $1 billion |
| Ayushman Khurrana Instagram Followers | 5.9 million followers |
| Ayushman Khurrana Twitter Followers | 42.8 million followers |
Ayushmann Khurrana's Biography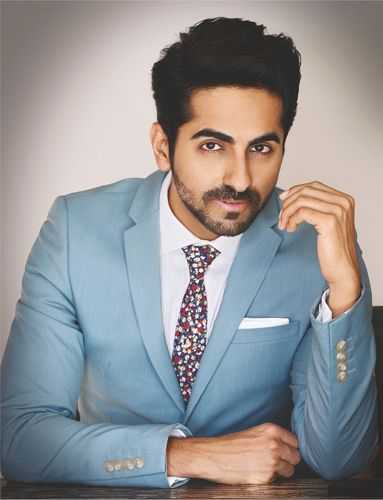 One of the most well-known actors, Ayushmann Khurrana is renowned for his outstanding performances in both films and television. Ayushmann Khurrana's Birthday is on September 14th.1984 is Ayushmann Khurrana's Birthyear. Virgo is Ayushmann Khurrana's Zodiac sign. Ayushmann Khurrana is an actor, singer, and TV host who works in Hindi films. A National Film Award and four Filmfare Awards are among the many accolades he has received for his portrayals of everyday men who frequently battle social mores. He was included in Forbes India's Celebrity 100 in 2013 and 2019. He was listed among the world's top 100 most powerful people by Time in 2020. Ayushmann Khurrana was born and raised in Punjab and relocated to Mumbai.

Nishant Khurrana is Ayushmann Khurrana's father, while Poonam Khurrana is his mother. Ayushmann Khurrana launched a career as an anchor after winning the second season of the reality television program MTV Roadies in 2004. He made his film debut in Vicky Donor (2012), a romantic comedy for which he received the Filmfare Award for Best Male Debut for his function as a sperm donor. After experiencing a brief setback, he appeared in the critically acclaimed and financially successful Dum Laga Ke Haisha (2015).

He then went on to star in several commercially and critically successful films, such as the comedy-dramas Bareilly Ki Barfi (2017), Shubh Mangal Saavdhan (2017), Badhaai Ho (2018), Dream Girl (2019), Bala (2019), and Shubh Mangal Zyada Saavdhan ( (2019). Khurrana performed in Andhadhun. Khurrana has performed music for several of his films in addition to performing in them. He received the Filmfare Award for Best Male Playback Singer for the song Pani Da Rang, which he co-wrote and sang.
Ayushmann Khurrana's Age
Ayushmann Khurrana's Birthday is on September 14th.1984 is Ayushmann Khurrana's Birthyear. Ayushmann Khurrana's age as of of 2022 is 38 years.
Ayushmann Khurrana's Education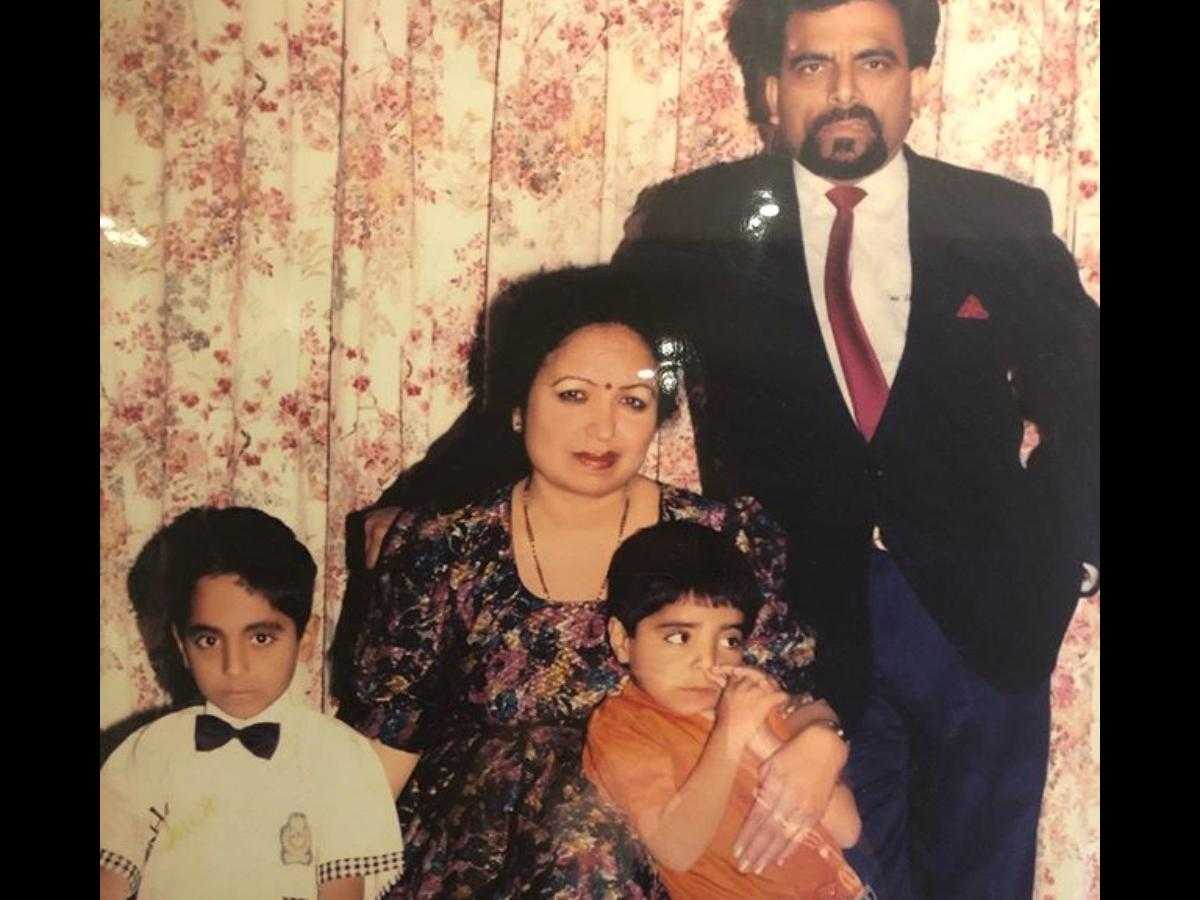 Poonam and P. Khurrana welcomed Ayushmann Khurrana who was born as Nishant Khurana on September 14, 1984, in Chandigarh, India. His parents changed his name to Ayushmann Khurrana when he was three years old. He attended Guru Nanak Khalsa College. He went to DAV College and St. John's High School in Chandigarh.

Ayushmann Khurrana majored in English literature and earned a master's degree in mass communication from Panjab University's School of Communication Studies. He performed in serious theatre for five years. He participated in a number of productions at Shimla's Gaiety Theatre while still an undergraduate. He was also a founding member of the Chandigarh theatre groups Manchtantra and Aaghaaz, both of which are still going strong today. He won prizes at a national college and authored and participated in street plays.

Ayushmann Khurrana's Childhood
Ayushmann's family still stays in Chandigarh, where he was born and raised. His mother, Poonam, is a housewife and a licensed M.A. in Hindi, while his father, Mr. P Khurrana, is a well-known astrologer and author of astrology. His brother Aparshakti is a DJ at OYE 104.8 FM in Delhi. The presence of literature in his home had an impact on Ayushmann, who later took up writing as a hobby.
Ayushmann Khurrana's Family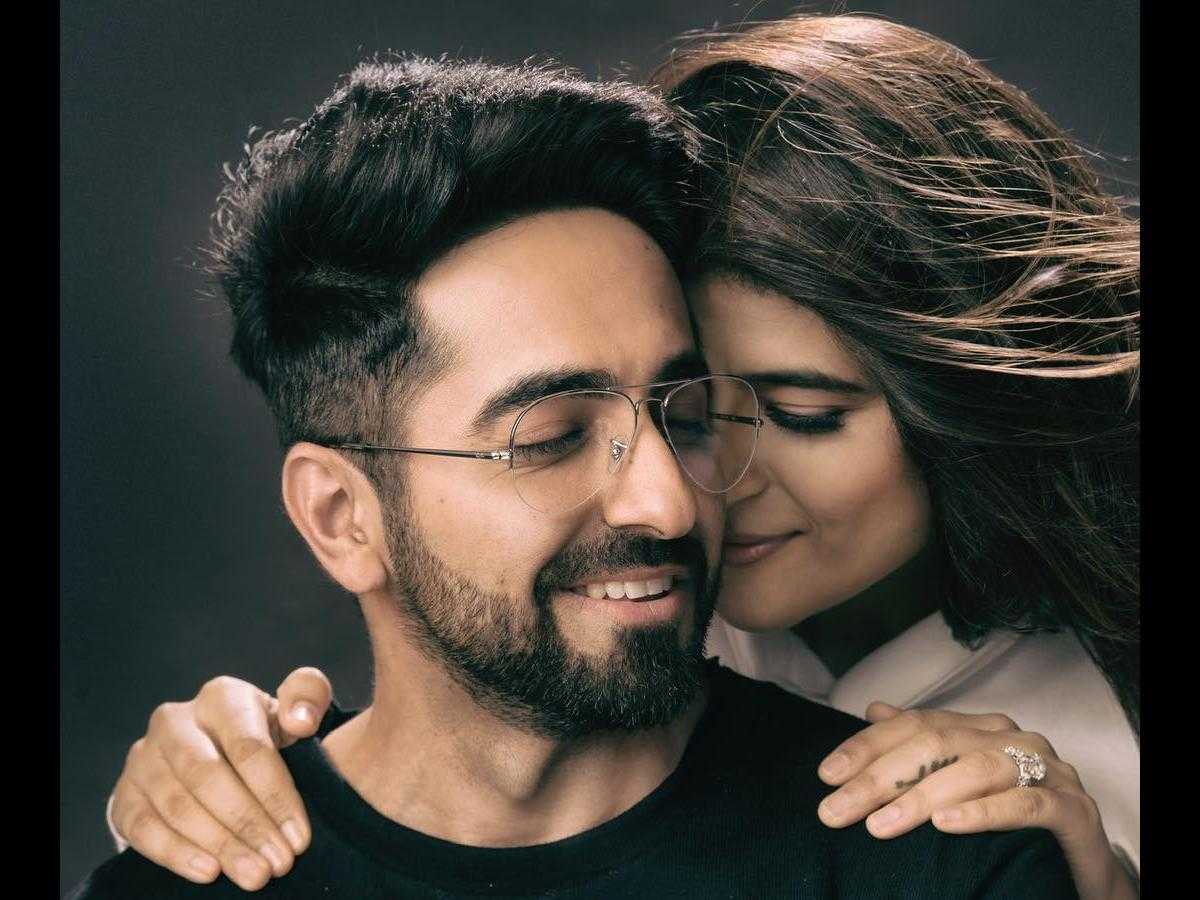 In class twelve, Ayushmann and Tahira attended the same school. They were among a group of 60 pupils. At the time, they were residing in Chandigarh. In an interview, Tahira claimed that they were both awkward and slow-moving at the time. In actuality, Tahira mistakenly thought Abhishek was Ayushmann at the moment. They both appeared to be interested in one another but were hesitant to initiate contact. At the time, Tahira and her companion developed a crush on Ayushmann.

According to Ayushmann Khurrana in an interview, he was overjoyed to learn that Tahira had a crush on him because he had always felt that there were too many attractive lads in the class for him to be in close proximity to them. In actuality, they reconnected with one another via their parents. In a piece, Tahira Kashyap said, One day, my dad told my mum and me that we had to go to his friend's house for supper. I instantly called my friend and told her all about the dinner after he informed us that this friend was an astrologer. We intended to meet papa's friend who practices astrology together and discuss our chances of succeeding in our tough entrance examinations. Guess who we found at the dinner when we got there? Nobody else but Ayushmann, who also happened to be the son of a friend of my father. We still hold our parents responsible for bringing us together.

This friendship quickly developed into a relationship. It all began in 2001, which is 20 years ago. Tahira disclosed in a post on Instagram. Additionally, she claimed that as the song Inside Out was playing on the stereo, she confessed her thoughts to a friend over a landline. They each pursued a master's in mass communication from different institutions, and they represented those institutions by competing in debate and dramatics events.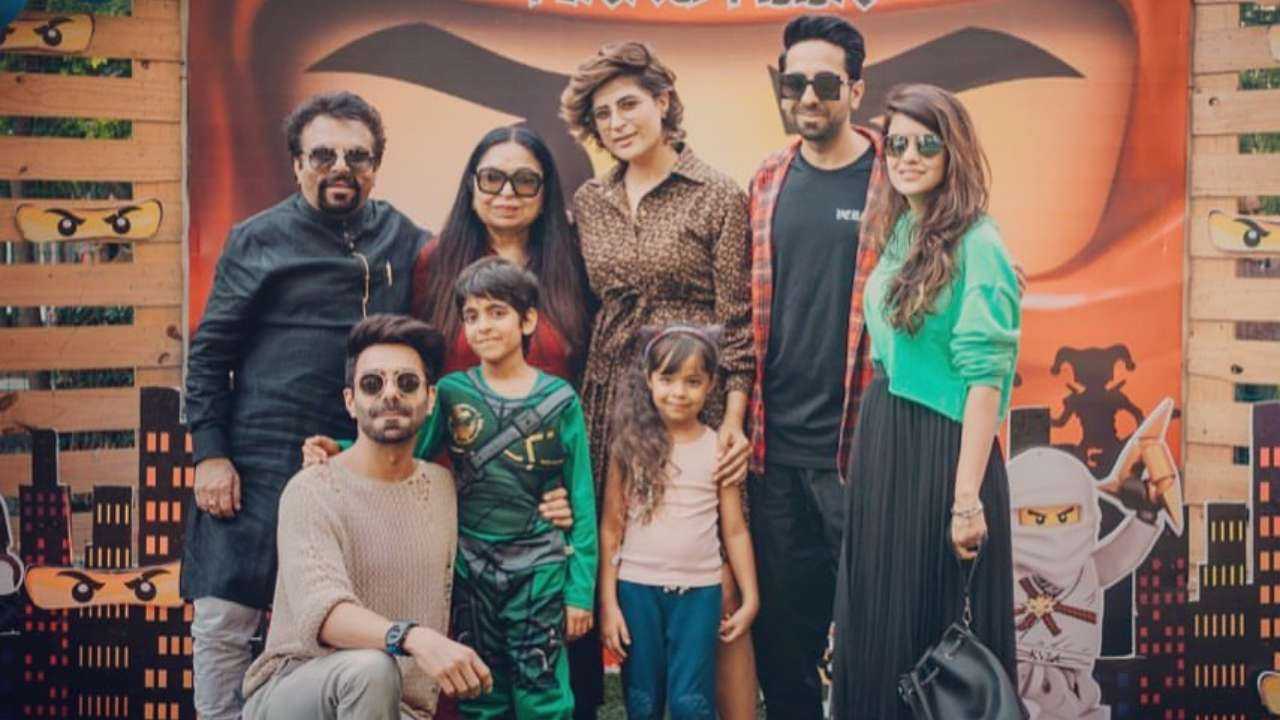 They wanted to get married after graduation but weren't sure about their jobs. Ayushmann desired a career in acting. When he told his lady love this, she lost all hope of getting married to him because she knew her parents wouldn't approve of Tahira becoming engaged to a young man trying to break famous in Bollywood. They got hitched in 2008. Prior to it, Ayushmann formally proposed to Tahira by planning a special candlelight supper. He proposed like a gentleman with a ring, background music, red roses, wine, and a candlelit supper, she added.

However, Tahira wed him because she cherished him and had a great deal of faith in his abilities. There was, according to Khurrana, never any ego between them. Most Indian males aren't secure enough to feel at ease with such a situation. He responded It goes with the family.

Their marriage did not go well in the beginning. Nevertheless, after Ayushmann became well-known for his directorial debut Vicky Donor, things improved. After that, Tahira relocated to Mumbai. Since then, both have enjoyed tremendous professional success. They are parents to a daughter and a son. The oldest is Virajveer. Contrarily, Varushka is seven years old.
Ayushmann Khurrana's Struggle
Ayushmann Khurrana, who is extremely gorgeous and brilliant, is well recognized for his powerful performances and melodic voice. Says Ayushmann I used to perform a lot of theatre, live shows, street plays, etc. during my undergraduate years, so I didn't have a lot of free time to chase after women.

In reality, I wish to describe our old train routine. There was a train called the Pashchim Express that ran between Delhi and Mumbai when I was in college. I would board the train with my pals, and then we would stop at each coach to sing and perform. We used to get cash from passengers, which we would then collect. We used to make so much money that we were able to use it to pay for our trip to Goa! Therefore, it is accurate to claim that I am a trained singer, the Vicky Donor actor stated.

When his movies didn't do well, he explained what he did: When my movies weren't working, I started a band. I began singing in front of audiences at college festivals, weddings, and family gatherings, so I have a lot of plans. My life is full of plans because I've already taken that journey.

At BIG FM in Delhi, he worked as a radio host in his first position. He received the Young Achievers Award in 2007 for hosting the program Big Chai - Maan Na Maan, Main Tera Ayushmann. He was the Bharat Nirman Award's youngest recipient in New Delhi.

He also contributed to numerous more MTV programs, including Jaadoo Ek Baar, Cheque De India, and MTV Fully Faltoo Movies. Then, along with Nikhil Chinapa, he transitioned to television hosting with the reality series India's Got Talent on Colors TV and Stripped, another MTV program that provided comical updates on the Indian TV business. He served as the host of the singing reality program Music Ka Maha Muqqabla on STAR Plus at the end of the year.

Along with co-anchoring Extra Innings T20 for the third season of the Indian Premier League on SET Max with Gaurav Kapur, Samir Kochhar, and Angad Bedi, he also hosted the second season of MTV Rock On and India's Got Talent on Colors. He then accepted the offer to host the dance-based reality show Just Dance on STAR Plus.
Ayushmann Khurrana's Career
Prior to entering the television industry, Khurrana performed extensively on stage and worked as a radio host since he had always wanted to be an actor. These are the stepping stones toward the grand Bollywood dream, as he puts it.

He has taken on a number of roles, each chosen after considering certain ramifications. He chose the subjects of sperm donation for Vicky Donor, erectile problems for Shubh Mangal Saavdhan, and baldness for Bala. He attributed his love of selecting films with messages to his experience in street theatre, saying that any artist should have some empathy. Let's Revisit Some of the remarkable and Vesitiles roles Ayushmann Khurrana played in his Movies.
Ayushmann Khurrana's First Movie: Vicky Donor (2012)
Ayushmann Khurrana made his acting debut in 2012's Vicky Donor, a romantic comedy directed by Shoojit Sircar and starring Annu Kapoor and Yami Gautam, a newcomer. It featured Ayushmann Khurrana in the title role of a sperm donor and served as actor John Abraham's producing debut. Abraham also had a brief appearance in a promotional song. He met with medical experts and went to acting courses to get ready.

He performed Pani Da Rang, a song he co-wrote and recorded with Rochak Kohli back in 2003, for the movie's soundtrack. Sukanya Verma of Rediff.com praised the entire cast of the movie and stated that Ayushmann Khurrana's candid demeanor and roguish look guarantee his street-savvy drollery works like a breeze. Vicky Donor became a financial success with international earnings of nearly 610 million (US$7.6 million) against a budget of 100 million (US$1.3 million). Khurrana received prizes for Best Male Debut and Best Male Playback Singer at the Filmfare Awards presentation.

The movie features Annu Kapoor and Dolly Ahluwalia in significant roles, along with Ayushmann Khurrana and Yami Gautam (making their Hindi cinema debut). The idea is presented against the backdrop of infertility and sperm donation in a Bengali-Punjabi family.
Dum Laga Ke Haisha (2015)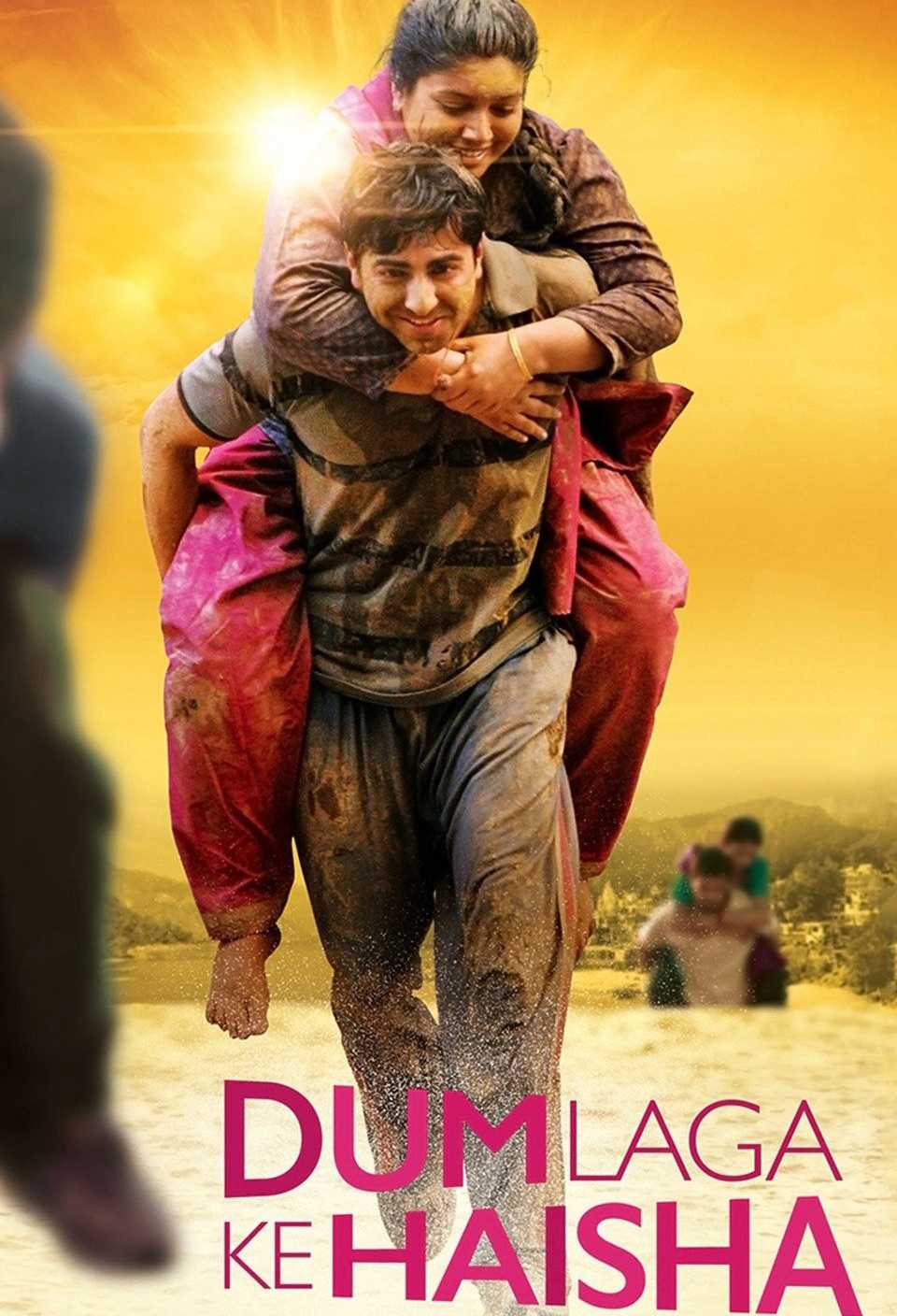 When Khurrana costarred in Dum Laga Ke Haisha, directed by Sharat Katariya, with debutant Bhumi Pednekar, his career chances brightened (2015). It was his first movie in which he did not perform any of the songs and depicts the tale of an underachieving man who is forced to wed an obese woman. He received acclaim from Anuj Kumar of The Hindu for accurately capturing the diction and body language of his role. The movie became a commercial success despite the lack of marketing, earning approximately 410 million (US$5.1 million) globally against its budget of 140 million (US$1.8 million).

including Sanjay Mishra, Seema Pahwa, Ayushmann Khurrana, and Bhumi Pednekar in the key parts. The background music for the movie was written by Italian composer Andrea Guerra. After a five-week run, the movie brought in 42 crore (US$5.3 million), according to Box Office India. At the 61st Filmfare Awards, Dum Laga Ke Haisha garnered five nominations and took home two prizes—Best Cinematography and Best Female Debut for Pednekar. Prem, a school dropout, reluctantly weds Sandhya, a smart but chubby girl, in the center of the story. But as they compete in a race and Prem carries Sandhya on his back, the two become closer.
Meri Pyaari Bindu (2017)
In 2017, Suprotim Sengupta and Akshay Roy released the romantic comedy Meri Pyaari Bindu in the Hindi language. The lead actors are Parineeti Chopra and Ayushmann Khurrana. The movie's main photography started in Kolkata in May 2016 and ended there in October 2016. The movie premiered on May 12, 2017.

The Center of the Film's Story Abhimanyu and Bindu, who were childhood friends, clash after she realizes she doesn't love him after a brief relationship. Abhimanyu intends to write a narrative based on his life after becoming well-known. It's a roller-coaster of emotions. They teach us how to love, but they don't teach us how to forget that love, as Abhimanyu Roy stated a few times throughout the film. Rarely does Bollywood produce a love tale where the reality is stranger than the story since there are many things in reality that don't make sense, like Bindu's or Bubla Roy's decisions? The relationship between Aayushman and Parineeti as neighbors was exceptional.
Andhadhun (2018)
Ayushmann appeared in the highest-grossing Hindi movies of 2018, both of which were honored with the National Film Awards. His debut part was as a blind pianist who unwittingly becomes involved in a murder in Sriram Raghavan's thriller Andhadhun, which also starred Tabu and Radhika Apte. After hearing about the role from casting director Mukesh Chhabra, he lobbied for it. As part of his preparation, he learned how to play the piano and socialized with blind piano players. Ankur Pathak of HuffPost called Khurrana's performance a layered, no-holds-barred performance worth admiring, while Udita Jhunjhunwala of Mint applauded him for producing a taut portrayal that blends tenderness with craftiness. The majority of Andhadhun's global box office revenue, at 4.56 billion (US$57 million), came from the Chinese market.

In 2013, Rao advised Raghavan to watch L'Accordeur (The Piano Tuner), an Oscar-winning 2010 French short film about a blind pianist that was written and directed by Olivier Treiner. It won more than 70 awards worldwide at more than 100 short film festivals, including the 2012 César Award for Best Short Film in France. Raghavan enjoyed the movie and found inspiration in it. After getting in touch with Raghavan and expressing an interest in working with him, Khurrana was selected for the lead role. The movie, in which Tabu, Ayushmann Khurrana, and Radhika Apte feature, is about a blind pianist who unknowingly gets involved in the killing of a retired actor.
Article 15 (2019)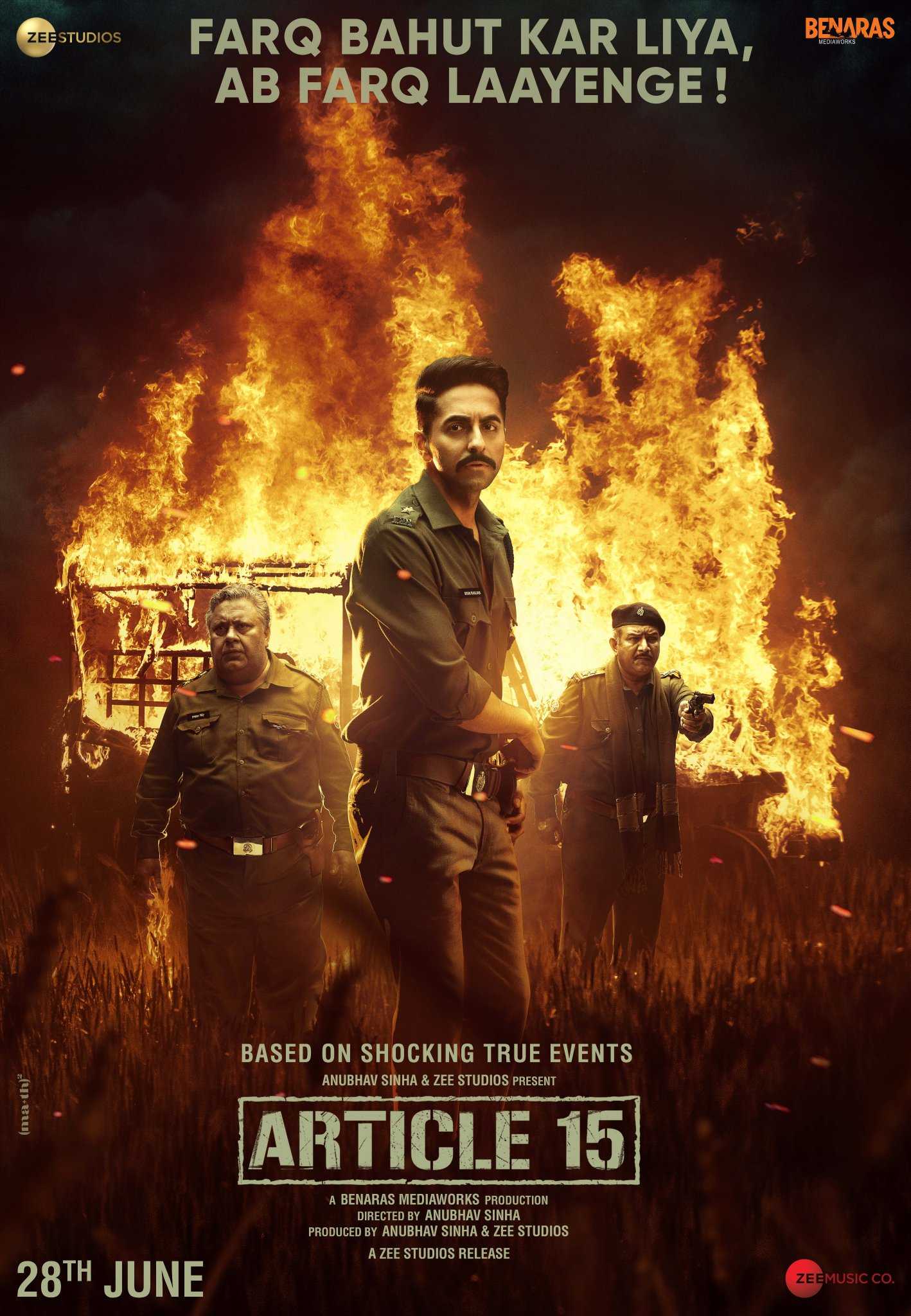 Anubhav Sinha, who also co-wrote the screenplay with Gaurav Solanki, is the director and producer of the 2019 Indian Hindi-language criminal drama movie Article 15. Ayushmann Khurrana plays a police detective in the movie who looks into the abduction of three girls from a rural town while learning about caste-based oppression's past.

Nassar, Manoj Pahwa, Kumud Mishra, Isha Talwar, Sayani Gupta, Mohammed Zeeshan Ayyub, Sushil Pandey, Veen Harsh, and Sumbul Touqeer make up the supporting cast. The 10th London Indian Film Festival opened on June 20, 2019, with the movie Article 15. On June 28, 2019, it was presented in Indian theatres. The movie was well-received by critics, who praised the actors, the director, the writing, and the compassionate way it handled its subject matter.

The first was a crime thriller starring Anubhav Sinha as a good-hearted police officer who cracks a rape case. The movie, which highlights caste inequality in India, was influenced by a number of incidents, including the charges of gang rape in Badaun in 2014 and the flogging episode in Una in 2016. In his filmography, it was his first dark and intense role. He was praised for combining deep Bollywood heartthrob appeal with an arrestingly intense performance, according to Wendy Ide, writing for The Guardian.
Dream Girl (2019)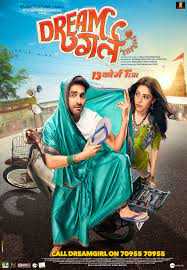 Balaji Motion Pictures and ALT Entertainment are supporting the comedy Dream Girl, which is set in India and has Hindi as its primary language. The movie was distributed by Pen India Limited and directed by Raaj Shaandilya. Ayushmann Khurrana portrays a transgender performer who attracts recognition for imitating a feminine voice. The movie discusses loneliness and sadness.

Additionally, it has supporting performances by Nushrat Bharucha, Annu Kapoor, Manjot Singh, Vijay Raaz, Abhishek Banerjee, Raj Bhansali, and Nidhi Bisht. By the way, the movie's original title was Googly. In the film Dream Girl, he played a transgender actor who speaks in a feminine voice while working at a contact center and unintentionally draws the attention of men. His manic energy and believable Everyman demeanor, according to Nandini Ramnath of Scroll. in, was the film's high point.
Shubh Mangal Zyaaa Saavdhan (2020)
Khurrana eagerly searched for another popular movie that would humorously depict sexuality. In the 2020 film Shubh Mangal Zyada Saavdhan, he played a gay man who had a hard time persuading his partner's family of their love. This is where he discovered it. The Indian Express Shubhra Gupta gave his less well-known co-star Jitendra Kumar credit for allowing the film to be so much about Khurrana.

The movie was a commercial success, despite the fact that the closure of theatres due to the 2020 coronavirus pandemic subsequently had an impact on its box office. The main characters of the story are a gay couple named Kartik and Aman, who must overcome hostility from Aman's family on their long and arduous journey to happiness. Kartik isn't ready to back off until he marries Aman, though.
Anek (2022)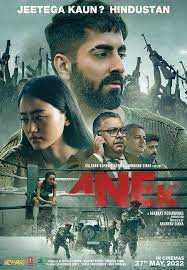 Anubhav Sinha wrote, co-directed, and co-produced the action thriller movie Anek in 2022 for the Hindi-speaking audience in India. The main character of the movie is a government police secret agent official (Khurrana), who is dispatched to India's Northeast region in order to broker a peace agreement between the government and the North East separatist factions, who also want to leave India.

Starring in it are J. D. Chakravarthy, Andrea Kevichüsa, Manoj Pahwa, Kumud Mishra, and Ayushmann Khurrana. Anek was released in theatres around the world on May 27, 2022, to generally positive reviews from critics who praised the film's themes, acting, and storyline while criticizing the screenplay's denseness.
Ayushmann Khurrana's Upcoming Movies
Doctor G (2022)
Coming soon comes the social comedy Doctor G, starring Ayushmann Khurrana and Rakul Preet Singh in Hindi. Anubhuti Kashyap is the director, while Junglee Pictures is the production company. Sheeba Chaddha and Shefali Shah play minor roles. The movie's June 2022 release date was pushed back, though.
Doctor G is releasing on 14 October, 2022.
An Action Hero
It is centered on the journey of an actor who promises action and a quirky sense of humour both in front of and behind the camera. Anirudh Iyer is the director of An Action Hero. Jitendra Rai, Hiten Patel, and Ayushmann Khuranna will all play significant roles in the film. Neeraj Yadav wrote the screenplay.
Ayushmann Khurrana's Career Timeline
Ayushmann Khurrana's Songs
Ayushmann Khurrana's Controversies
Comment on CAA/NRC
He gained the backing of those who were against CAA and NRC. He made some remarks in favor of CAA and NRC. As a result, he attracted controversy and both lovers and detractors.

Ayushmann commented on the Delhi demonstration that caught everyone's attention, saying, I had tweeted about the same, but some people felt it was sanitized and they thought I am a fence sitter. But it is evident that I support the students because I believe they hold the future of the nation in their hands. They want to express themselves, so we should let them do so in a nonviolent way.
Shubh Mangal Zyada Saavdhan Controversy
Shubh Mangal Zyada Saavdhan has already generated controversy. due to the fact that it is based on homosexuality, a taboo subject in India. Ayushmann Khurrana and Jitendra Kumar's movie Shubh Mangal Zyada Saavdhan has reportedly been banned in Dubai and other UAE cities due to its homosexual themes.

There are rumors that the movie's producers even offered to cut a kissing scene between the main characters to circumvent the ban but to no avail. The UAE continued to forbid the film, claiming that the problem lay more with the overall idea than any one sequence.
Ayushmann Khurrana's Net Worth
Ayushmann Khurrana has a $6 million net worth (Rs. 43 Crores). Ayushmann Khurrana has one of the largest and fastest-growing fan bases of any actor in the nation. In addition to being a talented actor, he is also a fantastic singer and a talented television personality. Ayushmann is currently among the highest-paid performers in the world, with each of his films breaking a previous record for box office success. In 2013 and 2019, he was included in Forbes India's Celebrity 100 list.


With an estimated yearly income of about 3 crore Indian rupees, Ayushmann Khurrana's total net worth is thought to be over 6 million US dollars or roughly 43 crores INR. His primary sources of income include movies, singing, and product endorsements.


In the wildly successful 2012 Hindi film Vicky Donor, in which he co-starred alongside Annu Kapoor and Yami Gautam as the protagonist, he made his acting debut. Ayushmann Khurrana has gained enormous notoriety and renown as a result of hosting the MTV Roadies TV program. His social media sites show how popular he is with his fans.


Like the majority of famous people, Ayushmann has rented an opulent house in Mumbai's Andheri neighborhood. The actor is said to spend about 5.25 lakhs per month for the 4000 square foot mansion in Windsor Grande. There are 7 bedrooms in the house.

He has real estate in both Mumbai and Chandigarh. Ayushmann Khurrana has a sizable collection of automobiles. He has vehicles including the Audi A6, BMW 5 Series, Mercedes-Benz S Class, and others. In addition to these, he has used his CA to invest in mutual funds and insurance.

Ayushmann Khurana charges between three and four crores for each film. He demands about Rs. 1 crore to endorse products. He makes a significant amount of money per episode of his TV shows. Any celebrity will tell you that the majority of their income comes from their fan base.

One of the most well-known actors in India and other nations is Ayushmann Khurrana. In addition to acting, he also sings, performs on stage, anchors, and has hosted reality TV shows. He has also made investments in a number of real estate ventures. We can therefore be absolutely certain that Ayushmann Khurrana's net worth will increase over time.
Ayushmann Khurrana's Awards and Achievements
2007- Won Bharat Nirman Awards-Young Achievers
2011-Won Indian Television Academy Awards-Best Anchor of Music/Film Based show (Jury)-Just Dance
2011-Won Cosmopolitan Fun and Fearless Awards-Best TV Anchor-Just Dance
2012- Won GQ India Men of the Year-Emerging Talent of the Year-Vicky Donor
2012-Won Boroplus Gold Awards-Rising Film Stars From TV-Vicky Donor
2012- Won Bhaskar Bollywood Awards-Most Dramatic Newcomer (Male)-Vicky Donor
2012- Won Global Indian Music Awards-Hottest Song (for Pani Da Rang)-Vicky Donor
2012-Won BIG Star Entertainment Awards-Most Entertaining Actor (Film) Debut – Male-Vicky Donor
2013- Won Filmfare Awards-Best Male Debut-Vicky Donor
2013-Won Best Male Playback Singer (for Pani Da Rang)-Vicky Donor
2013-Won ETC Bollywood Business Awards-Most Profitable Debut (Male)-Vicky Donor
2013-Won Zee Cine Awards-Best Male Debut-Vicky Donor
2013-Won Screen Awards-Most Promising Newcomer – Male-Vicky Donor
2013-Won Renault Star Guild Awards-Best Male Debut-Vicky Donor
2013-Won Renault Star Guild Awards-Best Male Playback Singer (for Pani Da Rang)-Vicky Donor
2013-Won Producers Guild Film Awards-Best Male Playback Singer (for Pani Da Rang)-Vicky Donor
2013-Won Bollywood Hungama Surfers' Choice Movie Awards-Best Male Debut-Vicky Donor
2019-Won Filmfare Awards-Best Actor (Critics)-Andhadhun
2019-Won Filmfare Awards-Zee Cine Awards-Best Actor – Male (Viewer's Choice)-Andhadhun
2019-Won National Film Awards-Best Actor-Andhadhun
2019-Won Asiavision Awards-Best Actor (Critics)-Andhadhun and Badhaai Ho
2020-Won Screen Awards-Best Actor (Critics)-Article 15
2020-Won Screen Awards-Best Actor (Critics)-Bala
2021-Won Filmfare Awards-Best Actor (Critics)-Article 15
Ayushmann Khurrana's Interesting Facts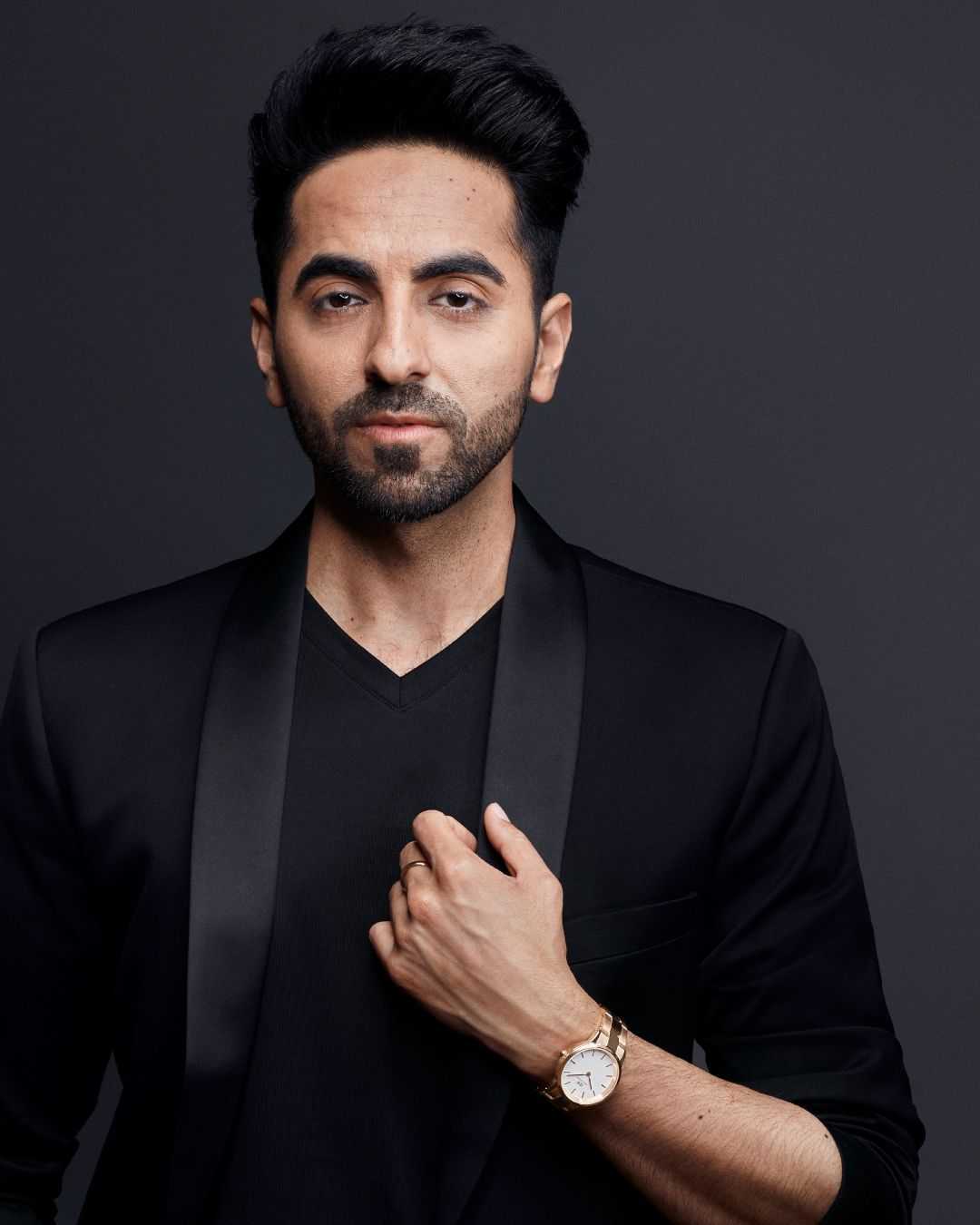 One could argue that Ayushmann has too much experience in the Bollywood business. The actor graduated with a Bachelor's in English Literature and a Master's in Mass Communication from Punjab University's School of Communication Studies.
In an interview, Ayushmann said that his astrologer father had foretold his stardom long before it actually materialized.
He received his first job as an RJ after completing his postgraduate studies in journalism. Big Chai - Maan Na Maan, Main Tera Ayushmann was the program he hosted.
His followers have responded quite favorably to the Hindi-language blog posts he publishes on a regular basis.
He was listed at number 37 on Forbes India's Celebrity 100 list.
Khurrana appeared in two of the highest-grossing Hindi films of the year in 2018, Andha Dhun and Badhaai Ho. Both movies eventually won National Film Awards, with the actor winning the Best Actor prize.
Ayushmann made an attempt at performing arts through a reality television show. We had no idea that the actor had not only taken part in the second season of Roadies but also that he had won it, launching his career in show business.
Social Media
Frequently Asked Questions