Nushrratt Bharucha | Movies, Biography, Net Worth, Boyfriend

Violeena Vargav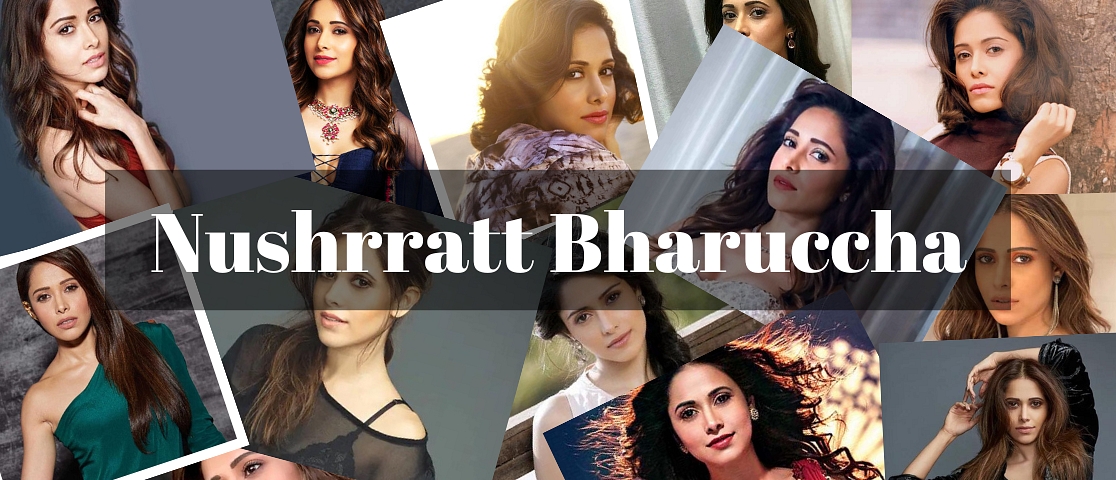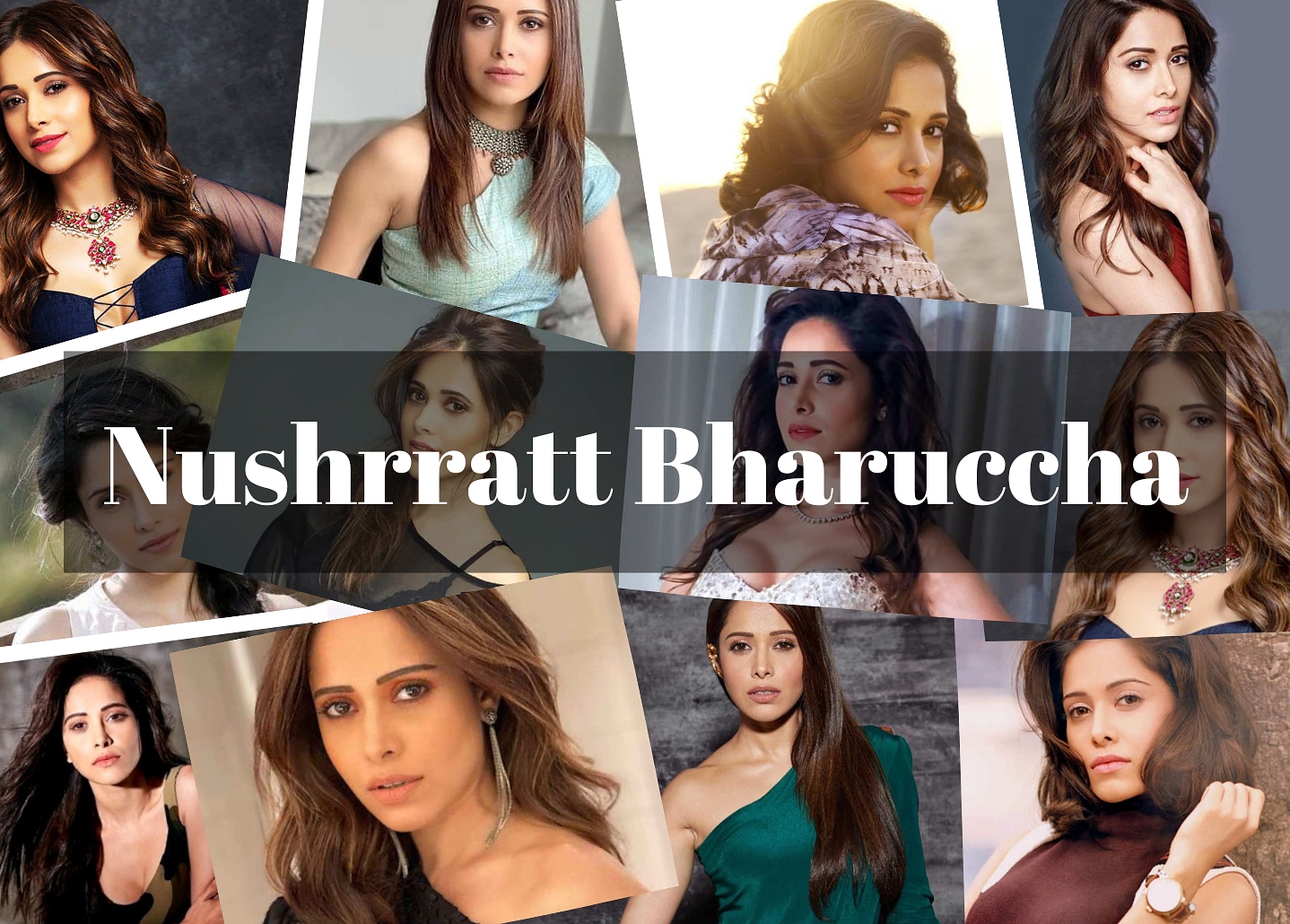 Nushrratt Bharucha's Age and Nushrratt Bharucha's Biography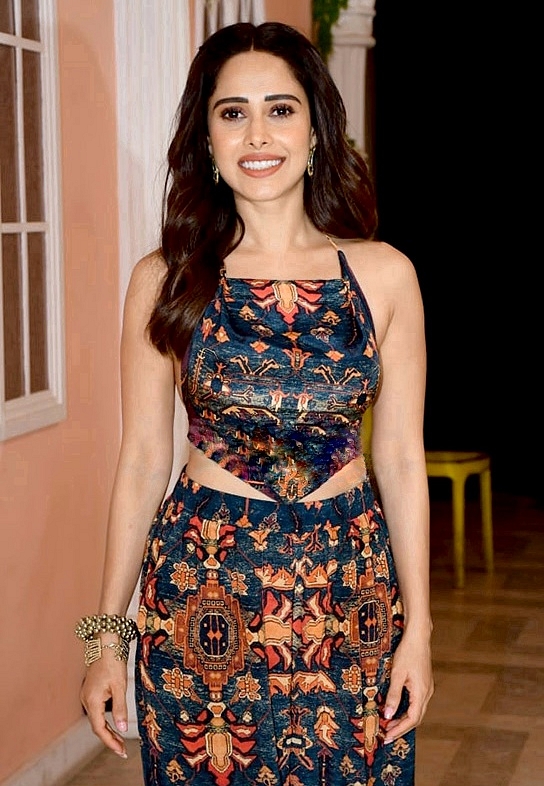 Nushrratt Bharucha is a famous Indian actress. Nushrratt Bharucha's birthday is on 17 May 1985. Nushrratt Bharucha's age is 37 years as of 2022. Nushrratt Bharucha's birthplace is Bombay, India. Nushrratt Bharucha's zodiac sign is Taurus. Nushrratt Bharucha's height is 1.63m or 5'4 in inches. Nushrratt Bharucha's religion is Islam.

Nushrratt Bharucha made her acting debut in 2002 with a little part in the TV show Kittie Party. In 2006, she appeared in her first Hindi film, Jai Santoshi Maa, and in 2007, she appeared in Zubeen Garg's music video for Zindagi Kahin Gum Hai. She appeared in the 2009 Telugu film Taj Mahal and made a cameo in the movie Kal Kissne Dekha (2010). Drishika Kashyap was her final on-screen character in Seven. In the 2010 anthology Love Sex Aur Dhokha, directed by Dibakar Banerjee and starring Ekta Kapoor, Bharucha played her first leading part in a Hindi film. She then acted in Luv Ranjan's films Pyaar Ka Punchnama (2011) and Akaash Vani (2013) with Kartik Aaryan. Both of these films failed, just like her subsequent flop Darr @ the Mall (2014) with Jimmy Sheirgill.

Nushrratt Bharucha achieved success by reuniting with Aaryan in Pyaar Ka Punchnama 2 with Ranjan (2015). Her first financial success, the movie made over 88 crore dollars globally. Her other film, Meeruthiya Gangsters (2015), and the Tamil movie Valeba Raja (2016) didn't go as well, though.

Nushrratt Bharucha gained significant attention in 2018 for playing a character with grey undertones opposite Aaryan and Sunny Nijjar in Ranjan and Bhushan Kumar's romantic comedy Sonu Ke Titu Ki Sweety. At the movie office, it turned out to be an unexpected blockbuster. She continued to have great popularity with the 2019 comedy Dream Girl, starring Ayushmann Khurrana and Bhushan Kumar, in which she played Ayushmann Khurrana's love interest. Sonu Ke Titu Ki Sweety and Dream Girl, two of her highest-grossing films, have joined India's 100 Crore Club.

Get Personalised Gift Messages from Similar Celebrities and make your loved ones feel Special.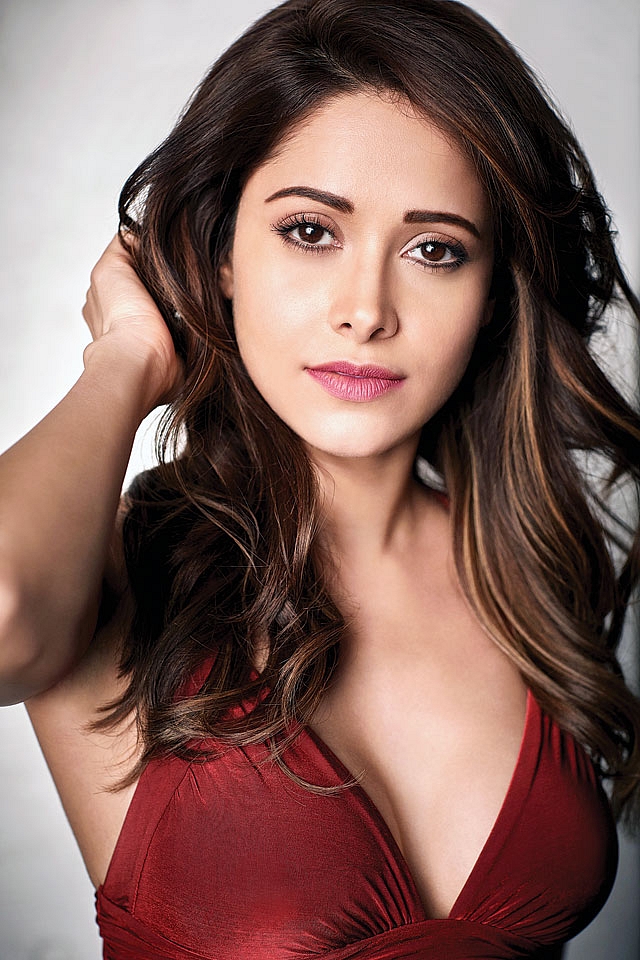 Additionally, in 2019, Nushrratt Bharucha appeared in the Yo Yo Honey Singh-sung item song Peeyo Datt Ke with Sidharth Malhotra in the romantic suspense film Marjaavaan by Milap Zaveri and Bhushan Kumar. She appeared in two music videos, Ishq Tera by Guru Randhawa and Baarishein by Atif Aslam. The following sports movie from Bharucha, Chhalaang (2020), was immediately made available on the OTT service Amazon Prime Video under the direction of Hansal Mehta and production by Bhushan Kumar and Ajay Devgn.

Nushrratt Bharucha starred in two OTT movies and was the face of Yo Yo Honey Singh's Saiyaan Ji music video in 2021. She first appeared in the Netflix anthology film Ajeeb Daastaans with Karan Johar and Raj Mehta, followed by the Amazon Prime horror film Chhorii with Vishal Furia and Bhushan Kumar, both of which garnered her positive reviews for her acting. Her first movie with a solely female protagonist was Chhorii.

The next year, Bharucha debuted opposite Sunny Kaushal and Vijay Varma in the love triangle Hurdang (2022). It was produced by Bhushan Kumar and directed by Nikhil Nagesh Tiwari, who had a terrible box office performance. She received plaudits from critics for her performance in the female-focused social comedy Janhit Mein Jaari that same year.
Talk To Similar Celebrities
Nushrratt Bharucha's Family and Nushrratt Bharucha's Education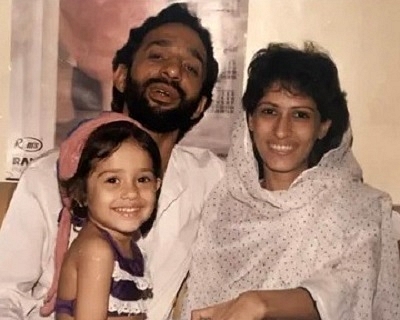 Nushrratt Bharucha's father's name is Tanvir Bharucha and her mother's name is Tasneem Bharucha. Tanvir Bharucha is a businessman and Tasneem Bharucha is a homemaker. She is the only child of her parents.

Nushrratt Bharucha graduated from Jai Hind College in Mumbai, Maharashtra, after completing her education at Lilavatibai Poddar High School in Mumbai. She enthusiastically participated in plays and drama during her time in school. Her favourite pastimes are dancing, travelling, and reading. She also adores nature and has a sincere appreciation for beauty.
Nushrratt Bharucha's Affairs and Relationships
Kartik Aryan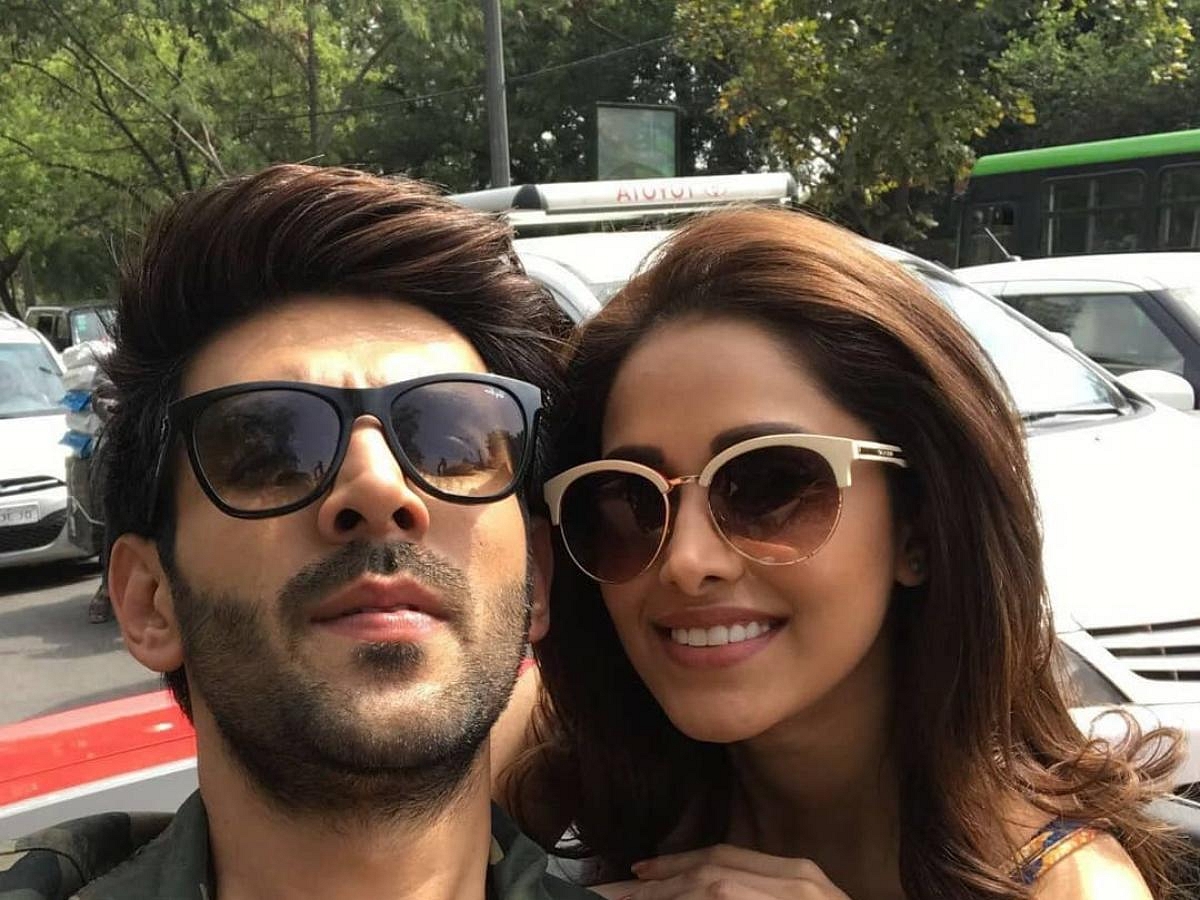 In the movies Pyaar Ka Punchnama (2011), Akaash Vani (2013), Pyaar Ka Punchanama (2015), and Sonu Ke Titu Ki Sweety, Nushrat Bharucha and Kartik Aaryan have collaborated on four projects (2018). The actors have a hot on-screen chemistry, and from the first movie's sets, Pyaar Ka Punchnama, there have been rumours that the on-screen couple is dating in real life.

Before Sonu Ke Titu Ki Sweety's breakthrough, the couple was frequently spotted together. Both of them, however, have always denied the existence of their relationship and the link-up rumours. In front of the media, Nushrat Bharucha and Kartik Aaryan consistently upheld the cliché that We are just good friends.
Luv Ranjan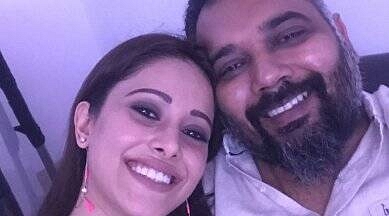 Luv Ranjan, who directed four of Nushrat Bharucha's films, was yet another man she had relationships with. The Chhalaang actor and director Luv Ranjan reportedly had a committed relationship, according to sources.

It was said that during the Pyaar ka Punchnama 2 filming, sparks flew between them. However, Luv Ranjan and Nushrat have always denied their relationship rumours, avoiding any kind of intimate ties.
Nushrratt Bharucha's Movies and Career
Nurshrat Barucha's First Movie- Love, Sex Aur Dhokha (2010)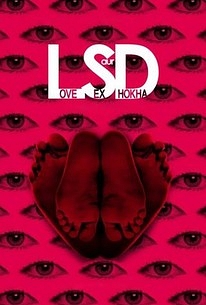 Dibakar Banerjee and Kanu Behl wrote the screenplay for the 2010 Indian anthology drama film Love Sex Aur Dhokha, which was directed by Banerjee. Most of the actors in the movie, including Anshuman Jha, Nushrat Bharucha, Rajkummar Rao, Neha Chauhan, Amit Sial, Herry Tangri, and Ashish Sharma, are newbies. The movie is co-produced by Ekta Kapoor, Shobha Kapoor, and Priya Sreedharan under the umbrella of ALT Entertainment. The three stories are about an honour killing, an MMS controversy, and sting operations. They are distinct but connected.

Three stories using various video recording equipment that are only loosely connected. The first is that the director of Dee Bee International films, Rahul Kumar, falls in love with Shruti Dahiya and is overjoyed to learn that she feels the same way. When he learns that her father has already set up her marriage to a Canadian man, he is disappointed, and the couple decides to elope and get married. The Second: Adarsh, a worker at an All-Night Store who is heavily indebted, makes fruitless attempts to win over Sonal, a coworker, but eventually wins over Rashmi with some success and a secret plan. The third: After being unceremoniously used and left by Loki Local, dancer Mrignaina Biswas vows to exact retribution with the aid of a man, Prabhat, and the media.

After discovering various video clips, including the DPS MMS clip, that contained sexual content, Banerjee got the idea for the movie. He wanted to find out what caused the incident. The next two short stories he wrote later became the basis for three others. A variety of cameras, including a handycam, an amateur film camera, a security camera, an underwater camera, and spy cameras were used to create the full movie in digital format. The movie's editor was Namrata Rao, while the cinematographer was Nikos Andritsakis.

The 2010 London Indian Film Festival and the Munich International Film Festival both screened Love Sex Aur Dhokha. On March 19, 2010, it was launched in India to favourable reviews from reviewers. The movie turned out to be a financial hit. At the 56th Filmfare Awards, Rao and Pritam Das took home the Best Editing and Best Sound Design.
Pyaar Ka Punchnama (2011)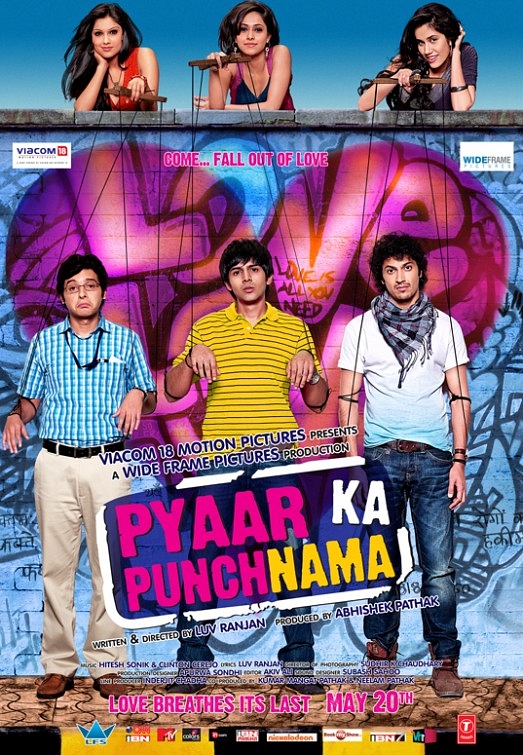 A debutant Luv Ranjan wrote and directed the 2011 Indian Hindi romantic comedy Pyaar Ka Punchnama, which was also produced by Abhishek Pathak under the banner of Wide Frame Pictures. Viacom 18 Motion Pictures served as the film's distributor. The movie, which also features Kartik Aaryan, Divyendu Sharma, Raayo S. Bakhirta, Nushrat Bharucha, Sonnalli Seygall, and Ishita Raj Sharma, tells the tale of three working bachelors who fall in love with girls and experience the ups and downs of their newfound love affairs.
Aggressive and excessively critical Nishant Agarwal befriends Charu, a stunning new coworker, by offering his assistance and providing financial support. Rajat and Vikrant, who share his room, are happy with the outcome because Neha and Rhea are already their girlfriends. However, Rajat feels Neha is self-centered and demanding, while Rhea seems remote and aloof, thus neither relationship is as peaceful.

The group decides to take a break and spend some time alone after missing regular meetings and going out to bars. But when the three women learn, they all choose to go with them to the beach, where they finally start mingling. The group is unaware that disagreements will soon arise and require a lot of work and understanding to overcome.
Akaash Vani (2013)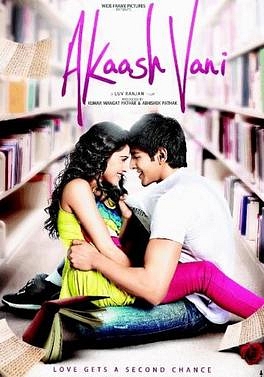 A 2013 Hindi love drama film called Akaash Vani was produced by Kumar Mangat Pathak and Abhishek Pathak under the brand of Wide Frame Pictures and directed by Luv Ranjan. Kartik Aaryan and Nushrat Bharucha, who were both leads in Pyaar Ka Punchnama (2011), reprise their respective roles in this, the producer and director's second collaboration. The movie opened in theatres everywhere on January 25, 2013.

It tells the tale of Akash and Vani, who become friends and eventually fall in love after meeting in college. Akash departs from college to pursue further education. Vani's life is changed when her older sister sneaks away with her lover before her wedding, humiliating her parents in public. Vani's father decides to arrange her marriage, and she voluntarily accepts after witnessing his humiliation. She breaks up with Akash, and he makes no effort to persuade her otherwise. Vani weds Ravi and moves in with him in a Bengaluru apartment.

Ravi has a highly respectable exterior, but in private, he constantly criticizes and belittles Vani and engages in physical contact with her late at night. She frequently returns home and complains about ravi, but her family only tells her to make some changes and sends her back to him. When Vani's uncle pays them a visit one day, he requests to take Vani with him to Delhi for a few days, and Ravi agrees. A reunion with her former pals and with Akash is given to Vani in Delhi. They relish their reunion, and Akash and vani's love grows once more.
Pyaar Ka Punchnama 2 (2015)
The 2015 Hindi-language romance comedy Pyaar Ka Punchnama 2 is a continuation of the original Pyaar Ka Punchnama from 2011. Luv Ranjan is in charge of directing the follow-up, which is made by Panorama Studios Production and Viacom 18 Motion Pictures. The movie stars Sonnalli Seygall, Kartik Aaryan, Omkar Kapoor, Sunny Singh, Nushrat Bharucha, and Ishita Raj Sharma. The movie premiered on October 16, 2015.

Anshul a.k.a. Gogo , Siddharth a.k.a. Chauka and Tarun a.k.a. Thakur are flatmates and best friends. After meeting Ruchika, alias Chiku, Gogo gives her his phone number. At a family wedding, Siddharth eventually runs into Supriya and develops feelings for her right away. While working out at the gym, Thakur meets Kusum, and they soon begin dating. Relationships between the boys and the girls develop. Love does, however, occasionally get lost. Gogo finds it inappropriate that Chiku and Sunny, her best friend, are so close. Although Siddharth assists Supriya and her family with their tasks, Supriya is unwilling to pursue a relationship. Thakur's business attempt is not supported by Kusum, who instead takes advantage of him to afford her luxury.

After some time, Thakur had a disagreement with Kusum about his business and he realises that Kusum is egotistical. Gogo also learns that Chiku always disparages him in front of her friends. When Supriya's parents learn that Siddharth is in love with her, they decide against the marriage between their daughter and an NRI named Pankaj. Arriving that evening, Supriya declares that she will only wed Siddharth. The following morning, Supriya's father and police show up. Due to her father's threats, Supriya gives a testimony against Siddharth. In exchange for dropping the police case against Pankaj, Siddharth informs her father that he would never see Supriya again and she can marry Pankaj without fear of any opposition from him. The females are left by all three boys. They admit towards the end of the movie that their mother is the only person who can truly love them.
Soni Ke Titu Ki Sweety (2018)
The 2018 Indian comedy Sonu Ke Titu Ki Sweety was co-produced by T-Series and Luv Films under the direction and writing of Luv Ranjan. The movie's editing was done by Akiv Ali, and it was distributed by T-Series, Amazon Prime Video, and AA Films. Kartik Aaryan, Nushrat Bharucha, and Sunny Singh play Sonu, Sweety, and Titu, respectively, in Sonu Ke Titu Ki Sweety. Sonnalli Seygall makes a surprise appearance in addition to Alok Nath and Ishita Raj Sharma in the supporting role. With Ranjan, this is Bharucha and Aaryan's fourth collaboration; it's also Singh and Sharma's third time working with the group.

Titu and Sonu were pals growing up. Sonu has always had to intervene to save Titu since he is a naive lover and is prone to falling in love quickly. However, Sweety is the ideal bride, and Titu is madly in love with her. Sonu thinks Titu is too good to be true because of his need to defend her at any costs. A battle between the best friend and the future bride breaks out as a result. Sonu wants to ruin the perfect romance while Sweety tries to win over Titu and the family.

On February 23, 2018, Sonu Ke Titu Ki Sweety made its debut in theatres all over the world and quickly became a surprise hit. The movie's domestic gross surpassing the 100 Crore Club stunned critics. One of the highest-grossing Bollywood movies of 2018 was Sonu Ke Titu Ki Sweety. A sequel titled Sonu Ke Titu Ki Sweety II is in the works, according to co-producer and distributor T-Series owner Bhushan Kumar, who made the announcement in April 2020.
Dream Girl (2019)
Balaji Motion Pictures and ALT Entertainment are supporting the comedy Dream Girl, which is set in India and has Hindi as its primary language. The movie was distributed by Pen India Limited and directed by Raaj Shaandilya. Ayushmann Khurrana portrays a transgender performer who attracts recognition for imitating a feminine voice. The movie discusses loneliness and sadness. Additionally, it has supporting performances by Nushrat Bharucha, Annu Kapoor, Manjot Singh, Vijay Raaz, Abhishek Banerjee, Raj Bhansali, and Nidhi Bisht. By the way, the movie's initial title was Googly.

Karam always portrays the female lead in plays because he is skilled at erasing a female voice. He comes across a job posting offering 70,000 per month while hunting for work. Mauji, the interviewer, rejects him and shows him his contact centre, where all of the fantasy performers are women. When Karam answers a call from Pooja, he uses his talent to startle everyone. As soon as Mauji hires him, business takes up, and Toto, Rajpal, Roma, and his brother-in-law Mahinder show admiration for Karam. The worst disaster Karam encounters is that his father Jagjit Singh is also one of his admirers, and at one point he wonders how his lover Mahi will react when she learns of his employment.

On September 13, 2019, the movie was released in theatres, and it was a huge hit. One of the highest-grossing Hindi movies of 2019 was this one. 200 crores were made by the movie worldwide.
Chhalaang (2020)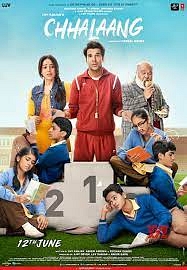 Hansal Mehta is the director of the 2020 Hindi-language sports black comedy film Chhalaang. It is presented by Bhushan Kumar and produced by Ajay Devgan, Luv Ranjan, and Ankur Garg. Rajkummar Rao, Nushrat Bharucha, and Mohammed Zeeshan Ayyub are the stars of Chhalaang.

Montu, a PT Master from a semi-government-funded school, embarks on a humorous yet uplifting journey in Chhalaang. For Montu, teaching PT is just a job. When Neelu, whom he loves, and everything else he values are threatened, Montu is compelled to do something he has never done: TEACH. The movie makes fun of the importance of sports education in the school curriculum while following him on his quest.

Chhalaang, originally known as Turram Khan, was finished in August 2019. On November 13, 2020, which happened to be Diwali, it received a direct internet release on Amazon Prime Video after initially being slated for a theatre launch.
Ajeeb Daastaans (2021)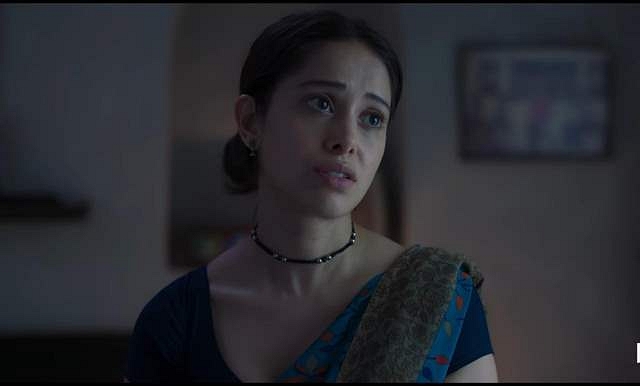 Featuring four short film segments each directed by Shashank Khaitan, Raj Mehta, Neeraj Ghaywan, and Kayoze Irani, Ajeeb Daastaans is an anthology movie in the Hindi language. Netflix and Karan Johar produced the movie.

Nushrat Bharucha displays assured acting ability. Her presentation may create concerns, yet she does a respectable job acting. Meenal, a housemaid, has a certain disdain for the wealthy. She shares a residence with her younger sister Binny(Inayat Verma) that is without electricity. She switches jobs, taking a position with a family where the wife is expecting a child and the husband is a powerful figure who can help Meenal get her electricity back. After a few months pass, Meenal and Binny attend a party the family hosted to honour the birth of their baby. When the power went out suddenly, the infant vanished and was later found dead after having pressure boiled. A police inquiry is launched to identify the offender, with a horrific and perverse conclusion.
Chhorii (2021)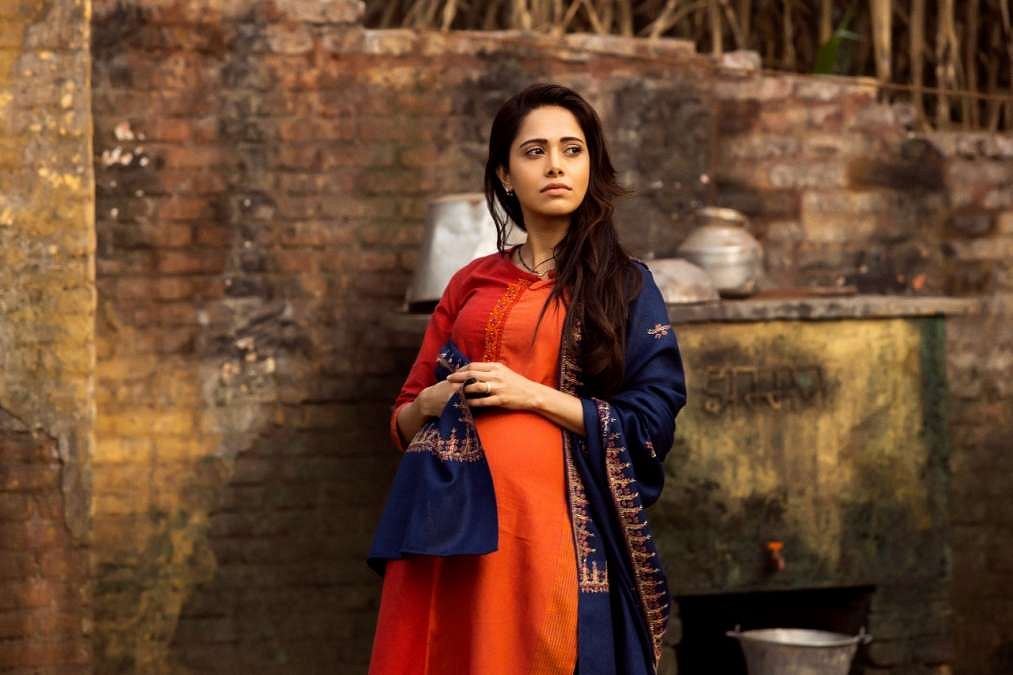 Vishal Furia is the director of the 2021 Indian horror film Chhorii, which was also written by Bhushan Kumar, Krishan Kumar, Vikram Malhotra, Jack Davis, Shikhaa Sharma, and Shiv Chanana. Nushrratt Bharucha plays the lead in this Marathi-language version of Lapachhapi (2017), which also stars Mita Vashisht, Rajesh Jais, and Saurabh Goyal. On November 26, 2021, the movie had its Amazon Prime Video debut.

Chhorii is a melancholy tale about a young couple living in rural India. When the couple is driven from their home and seeks safety in a house tucked away inside a sugarcane field, Sakshi is eight months pregnant. The mother and her unborn child are at risk because the fields are full of historical secrets that begin to surface as the movie progresses.

Sakshi's attempts to preserve herself and her unborn child are hampered by the appearance of three enigmatic children, a burned woman, and a soul-stirring song coming from an old transistor. We embark on a voyage with terror, thrills, and chills in equal measure as Sakshi searches for the answers to her questions.
Janhit Mein Jaari (2022)
The comedy-drama Janhit Mein Jaari was produced in 2022 and was written by Raaj Shaandilya and directed by Jai Basantu Singh. Along with others, it features Vijay Raaz, Paritosh Tripathi, and Nushrat Bharucha.

A tale about a little girl who decides to take up a challenging career selling condoms because she is a crusader. The movie depicts her challenges with social taboo and how she overcame opposition from both her family and the entire village. Raaj Shandilya uses his signature humour to tell the story in the movie.

The movie centres on a young girl who makes money by selling condoms. She balances her efforts to better the lives of women with her family's and in-laws' opposition to her career and her efforts to promote protection.

It had its theatrical debut on June 10, 2022, and then made its video-on-demand Zee5 debut on July 15, 2022. Both the reviewers and the crowd gave it favourable reviews, praising the performers, humour, and message.
Nushrratt Bharucha's Upcoming Movies
The historical drama Ram Setu, starring Akshay Kumar and Jacqueline Fernandez, is her next project and is scheduled for release on Diwali in 2022. Chhorii 2, the follow-up to Chhorii, will come after this. She will also appear in the 2023 comedy Selfiee by Johar and Mehta alongside Akshay Kumar, Diana Penty, and Emraan Hashmi.
Nushrratt Bharucha's Career Timeline
Nushrratt Bharucha's Net Worth
Nushrratt Bharucha's net worth is $5 million US or 36 crore rupees, as of 2022. She costs a fair amount for each movie. The actress resides in Mumbai, India, with her family. Nushrat's salary allows her to live a lavish lifestyle. Nushrat Bharucha earns the most of her money from endorsement deals with companies and movies. The cost of a Nushrat Bharucha film exceeds one crore Indian rupees. Additionally, she supports other businesses for which she receives fees of around 30 lakhs INR. Nushrat Bharucha is not only an actor but also a model and stage performer. Nushrat Bharucha makes millions of dollars through this. On her social media pages, Nushrat Bharucha evaluates a variety of products for which she receives lakhs of rupees per post. Nushrat Bharucha drives a luxurious BMW X1.
Nushrratt Bharucha's Controversies
High Slit Dress Controversy
Nushrat gained media attention in 2020. She made the choice to wear a somewhat revealing clothing while attending the Filmfare Award 2020. Even though it appeared to be totally covered from the top, it was the bottom slit that got her into trouble. The dress was fastened by two leather straps to keep it in place, and the slit extended past her thighs to reach her waist. While many people praised the actress for wearing such a daring dress, many others made fun of the slit.
Nushrratt Bharucha's Achievements and Awards
2010: Stardust Awards- Superstar of Tomorrow-Female for Kal Kissne Dekha (Nominee)
2012: Stardust Awards- Best Breakthrough Performance-Female for Pyaar Ka Punchnama (Nominee)
2012: Zee Cine Awards- Best Actor in a Supporting Role-Female for Pyaar Ka Punchnama (Nominee)
2015: BIG Star Entertainment Awards- BIG Star Most Entertaining Actor in a Comedy Role – Female for Pyaar Ka Punchnama 2
2015: BIG Star Entertainment Awards- Most Entertaining Ensemble Cast for Pyaar Ka Punchnama 2
2021: Busan International Film Festival- Best Actress for Ajeeb Daastaans (Nominee)
2022: Gold Awards- Best Actress of the Year - Critics for Chhorii
Nushratt Barucha's Interesting Facts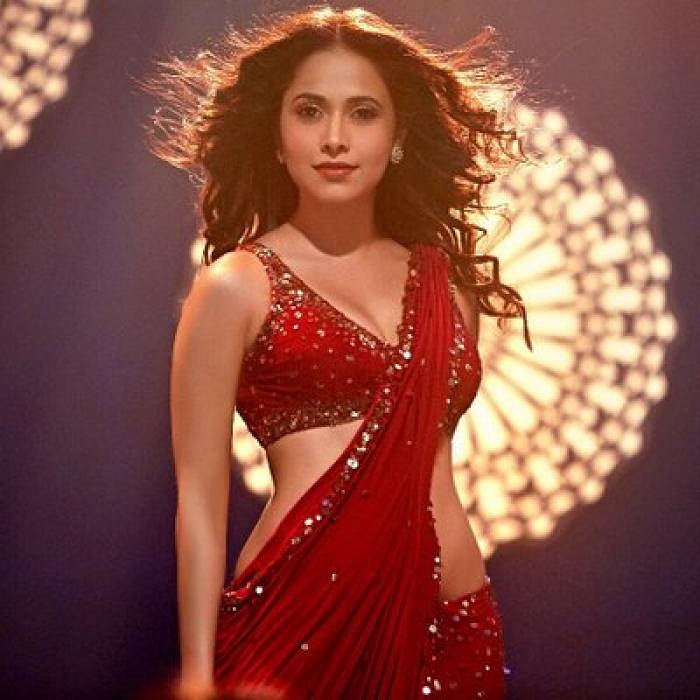 Nushrratt Bharucha used to act in plays right from her graduation days.
Nushrratt got a chance to host a television show called 'Kitty Party'.
In 2010, Nushrratt Bharucha was introduced to Telugu with the movie 'Taj Mahal'.
Nushrratt Bharucha is a theatre artist and on the other hand, she is busy with films
Nushrratt Bharucha's favourite dessert is Ice-cream.
Nushrratt Bharucha's first stage performance was at the age of 4 and she played the role of Miss Hawaaii.
Social Media
Frequently Asked Questions