Anubhav Singh Bassi | Stand Up Comedian, Biography, Family

Faraz Shaikh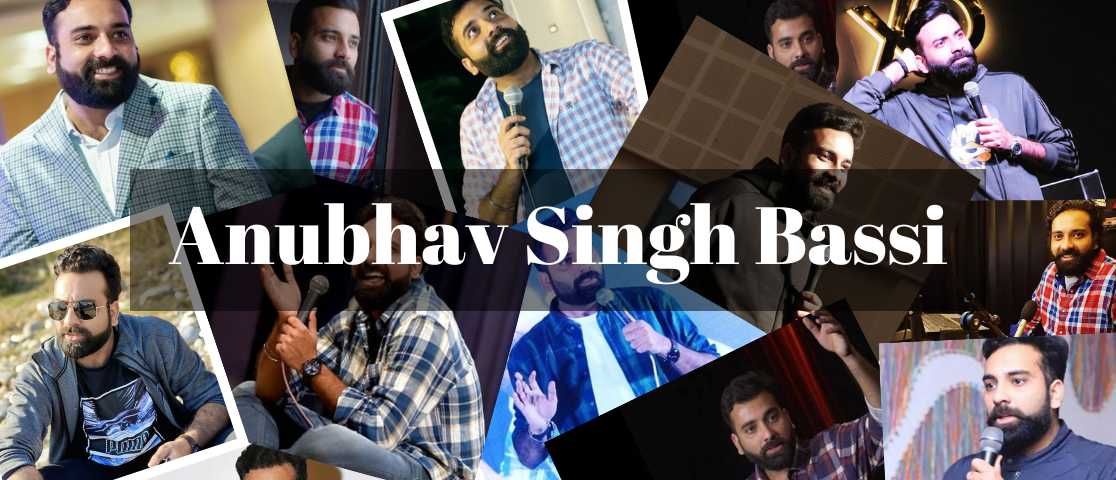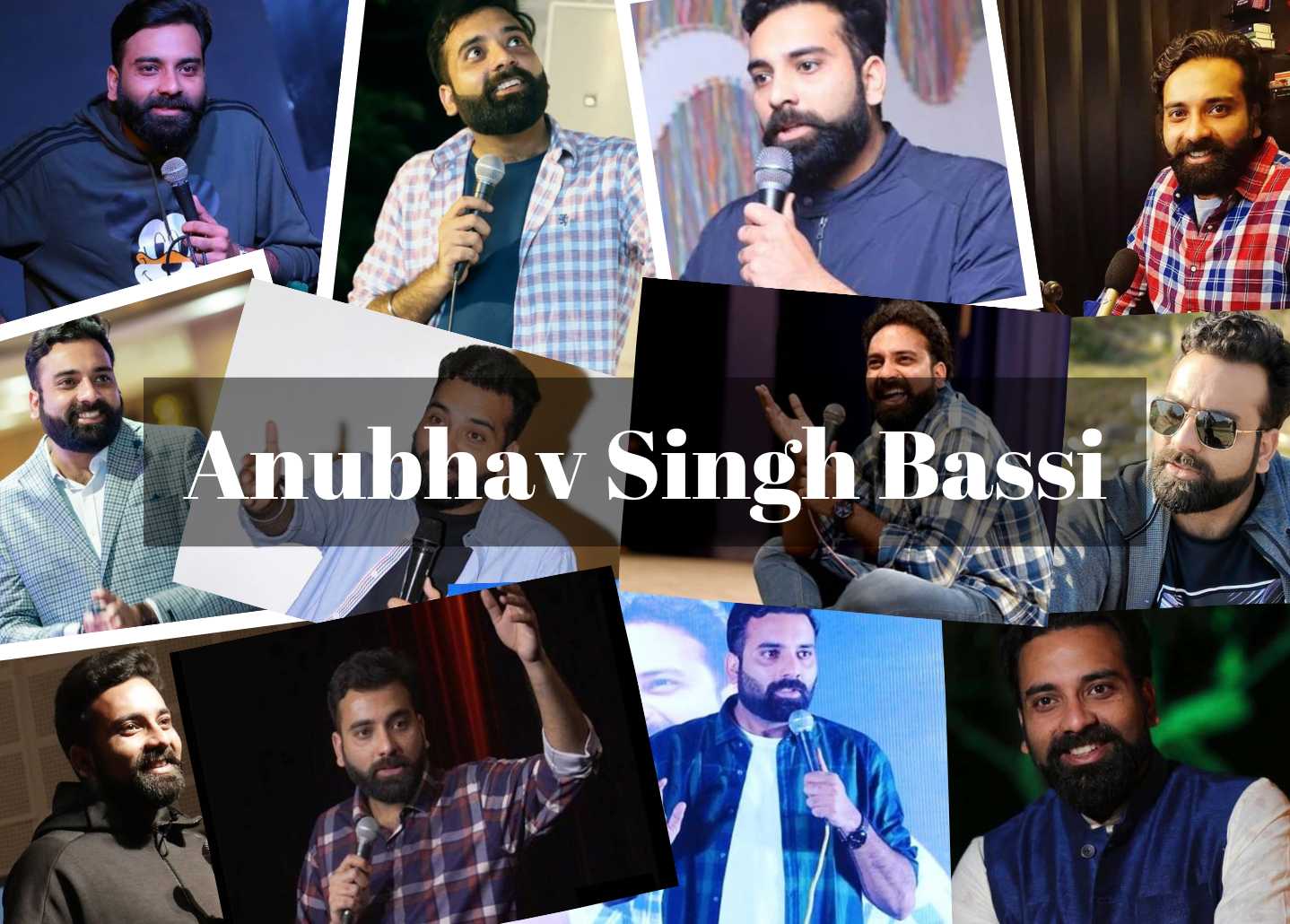 Anubhav Singh Bassi's Biography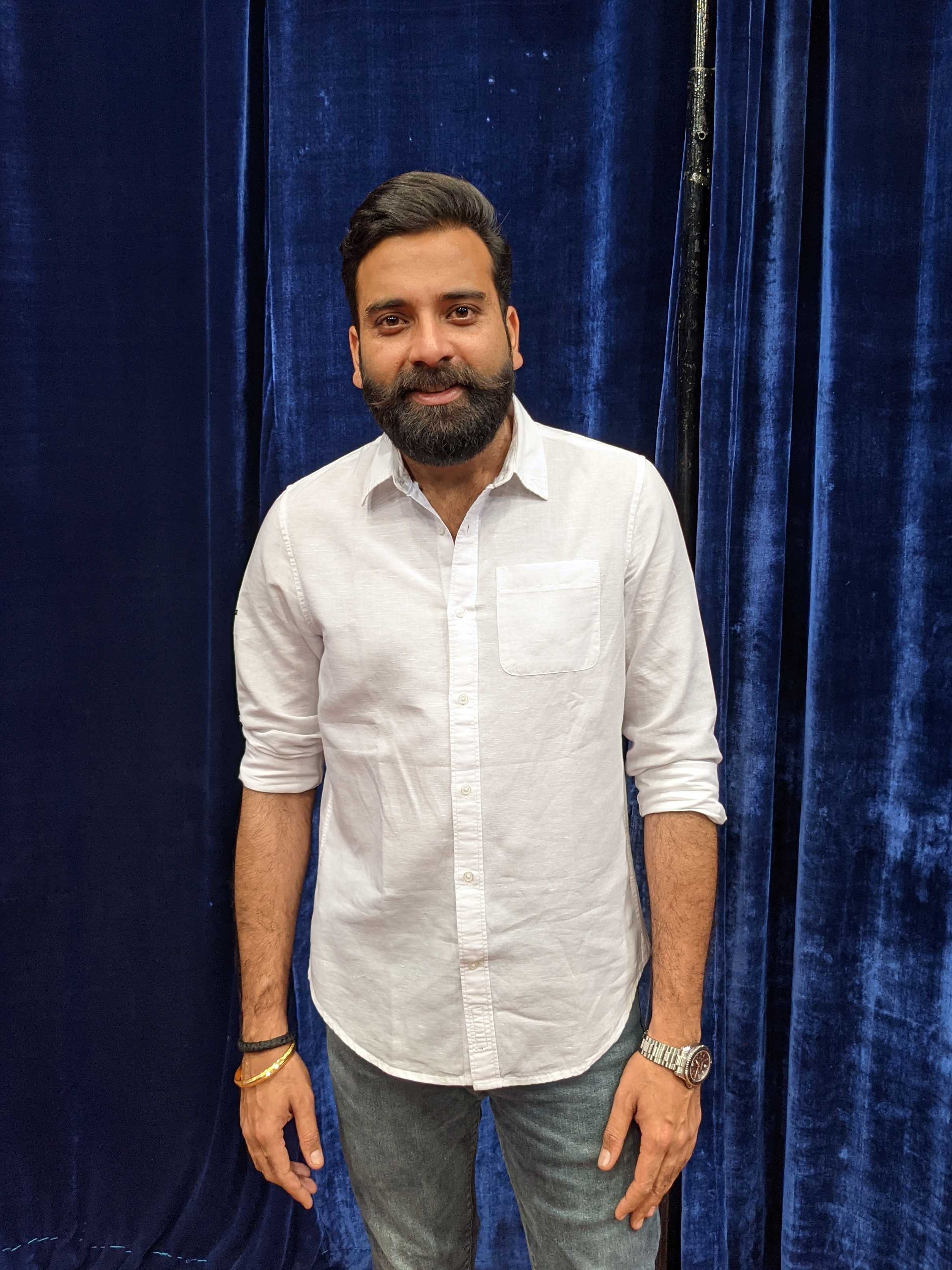 Anubhav Singh Bassi is a comedian from India. Bassi was born in Meerut's Parikshitgarh district. Anubhav Singh Bassi is 34 years old as of 2022. He focuses on anecdotal comedy.

Anubhav Bassi, a lawyer-turned-UPSC candidate-turned-entrepreneur-turned-comic-writer, is at last working on a worthwhile project after a string of failures because he views his setbacks as successes.

A fantastic storyteller who ridicules everyone and everything who has gotten in his way thus far. His comedic delivery is intriguingly organic, and the entire show has the air of a lighthearted conversation. among the top stand-up comics of the new generation.

Anubhav Singh Bassi is one of the most well-known stand-up comics of the present day. Anubhav Singh Bassi has carved out a niche for himself and created his own brand of retroactive humor over the years.
Claim Your FREE Celebrity Shoutout
✕
Claim Now!
Anubhav Singh Bassi's Family and Anubhav Singh Bassi's Education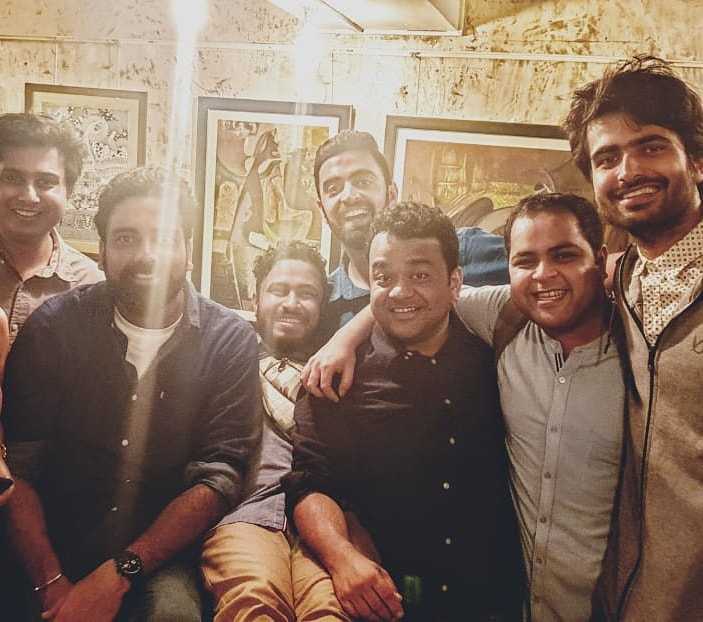 Anubhav Singh Bassi was born on 3 October 1988. Anubhav Singh Bassi's age as of 2022 is 34 years. Anubhav Singh Bassi's zodiac sign is Libra. In Meerut, Uttar Pradesh, Bassi was born into a Hindu, Jat family. Anubhav Singh Bassi's sister is Ruchi Aniruddh Singh. Anubhav Singh Bassi finished his education at Dewan Public School, where he served as head boy. In 2015, Anubhav Singh Bassi received his BA LLB from Dr. Ram Manohar Lohiya National Law University. Prior to starting his stand-up comedy career, Anubhav Singh Bassi also considered running for the UPSC and was an entrepreneur. Anubhav Bassi is a lawyer-turned-UPSC candidate-turned-entrepreneur-turned-comic-writer.
Talk To Similar Celebrities
Anubhav Singh Bassi's Affairs & Relationships
Anubhav Singh Bassi's Stand-Up Career
Anubhav Singh Bassi is one of the most well-known stand-up comics of the present day. Through the years, he has developed his own style of retroactive comedy and carved out a niche for himself. The stories Bassi has to tell about his struggles with life including switching careers during the day and drowning in alcohol at night abound. His performances continue to amaze us because of the ease with which they are delivered, which makes the content seem like a lighthearted conversation.

Anubhav Singh Bassi's career in standup comedy started in 2017 after he appeared at an open mic. Bassi's YouTube videos have received more than 200 million views, and he has more than 3 million subscribers and 1 million+ Instagram followers. Along with this, he recorded a monologue for Amazon Funnies and made an appearance on Zee5's Comedy Couple. Anubhav Singh Bassi performed his show tour, Bas Kar Bassi, in more than 35 locations throughout India. Anubhav Singh Bassi also gave an outstanding presentation about his struggles at TED.
The audience couldn't stop laughing as he cracked a few jokes about someone drinking from a water bottle that cost Rs. 110. Anubhav Singh Bassi, a comedian who has recently become a YouTube sensation, was in top form during one of his recent performances, which he is doing as part of his ongoing 'Bas Kar Bassi' tour. His career has been one of the set's recurring themes; he began as a lawyer, then pursued the UPSC, founded a food company with friends, and is now a stand-up comedian.

Bassi remembers, 'It was a coincidence.' He had attempted to perform at an open mic at the Canvas Laugh Club in 2017, which he had always admired. He was asked to perform again at a subsequent open mic event because the organizers and audience both enjoyed his set. Since that time, nobody has turned back. On the sidelines of a performance, Bassi discussed his career in comedy, how he has been performing since he was a young child, and why he prefers live performances to online videos.

Anubhav Singh Bassi's Stand-Up Specials and OTT Career
Bas Kar Bassi Show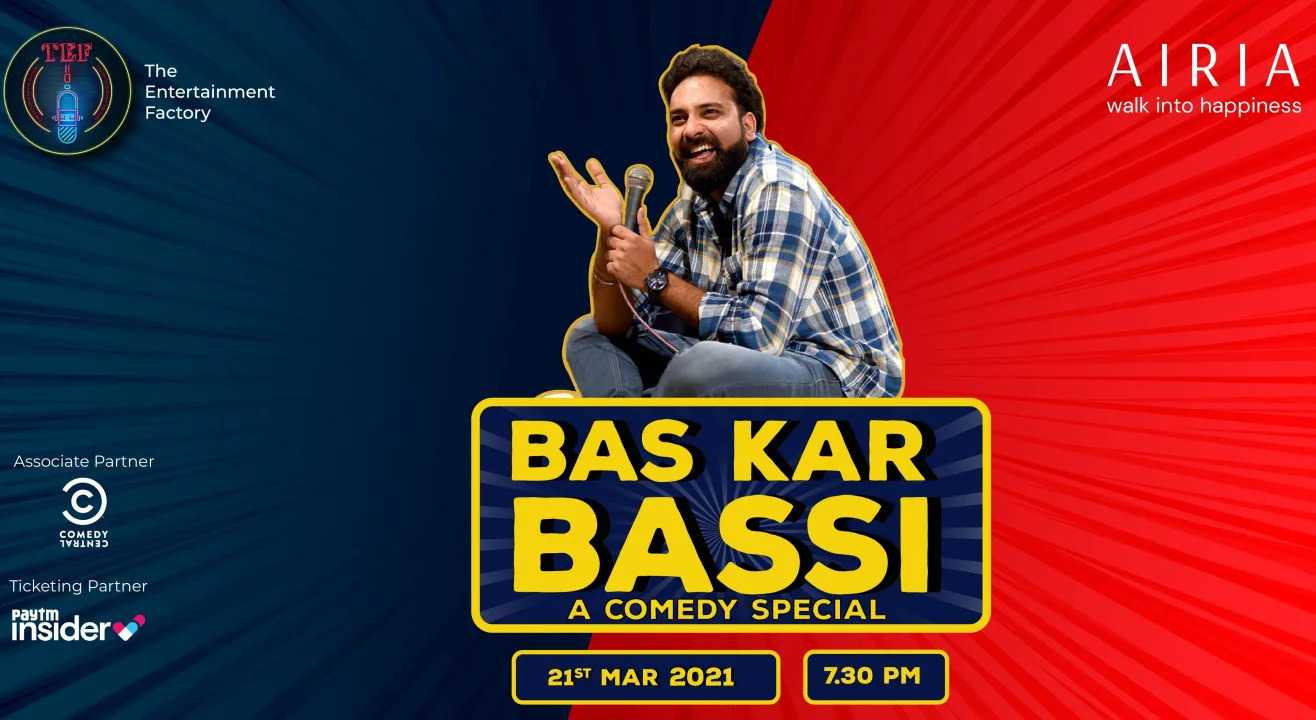 Anubhav Singh Bassi is a well-known stand-up comedian and YouTube star who has appeared in so many films that a discussion of his work would be lacking in this biography. So you can learn more about his well-known show here. On this show, Anubhav Singh Bassi will be candid and open about his personal and professional choices. It's interesting to watch him struggle because nothing seems to be an uphill battle. He feels that he has received everything that he could possibly want from life. He told himself 'Bas Kar Bassi,' which essentially means 'I can't do a regular job,' after his previous boss fired him. We hope that reading this biography of Anubhav Singh Bassi will help you better understand his life and career.

Anubhav Singh Bassi's Career Timeline
Anubhav Singh Bassi's Struggles
Beginning in his distinctive conversational manner, Anubhav Bassi's TEDx talk is similar to any of his comedic YouTube videos. Putting Everyday Life On Trial, Bassi's 18-minute talk at TEDxRGNUL, aims to inform rather than merely amuse. Instead of bombarding the students with joke after crisp joke, he opens up to them, taking them through the journey that led him to stand-up. The focus of Bassi's talk is on his struggle to find a profession that truly satisfied him despite being an excellent student and expert in extracurricular activities throughout high school and college. It is honest, casual, and significant. The comedian, who is from Meerut, also discusses lessons that, in his opinion, have had a significant impact on his life. A few lessons from Anubhav Singh Bassi's TEDx talk.
'Dekhte rehna failure; nahi dekhoge, seekhne ko nahi milega.' (Pay attention to your failures. If you don't, you'll miss out on the chance to learn.)' And, remember, failure can be overcome as many times as it occurs, he says.
'Kisi se khud ko compare mat karna. If ek baar college se nikloge na, dusre bande ki job acchi lag rahi hogi. (Never compare yourself to others. Every other person's job will look good to you once you're out of college.) ' Appearances, he says, can be deceptive, as those with particularly bad jobs work extra hard to project professional satisfaction and a sense of importance.
Finally, he concludes, 'Khud se dushmani mat karna (Do not become your own enemy.)' Don't berate yourself for a lack of foresight or a missed opportunity; keep in mind that your career is only one aspect of your life. There's more to you than just your job.
Anubhav Singh Bassi's Controversies
Anubhav Singh Bassi's Networth and Income
The amount of assets that exceed liabilities is referred to as net worth. Cash, real estate, and anything else of value are examples of assets. It is the value of everything you own less everything you own. Net worth is not calculated on a yearly basis. So, how much is Anubhav Singh Bassi currently worth? Anubhav Singh Bassi has an estimated net worth of 80 lakhs to 1 Crore rupees and a monthly income of between 5 and 10 lakh rupees reportedly.
Anubhav Singh Bassi Awards and Achievements
Youth Icon of the Year by Golden Glory Awards (2021).
Anubhav Singh Bassi Interesting Facts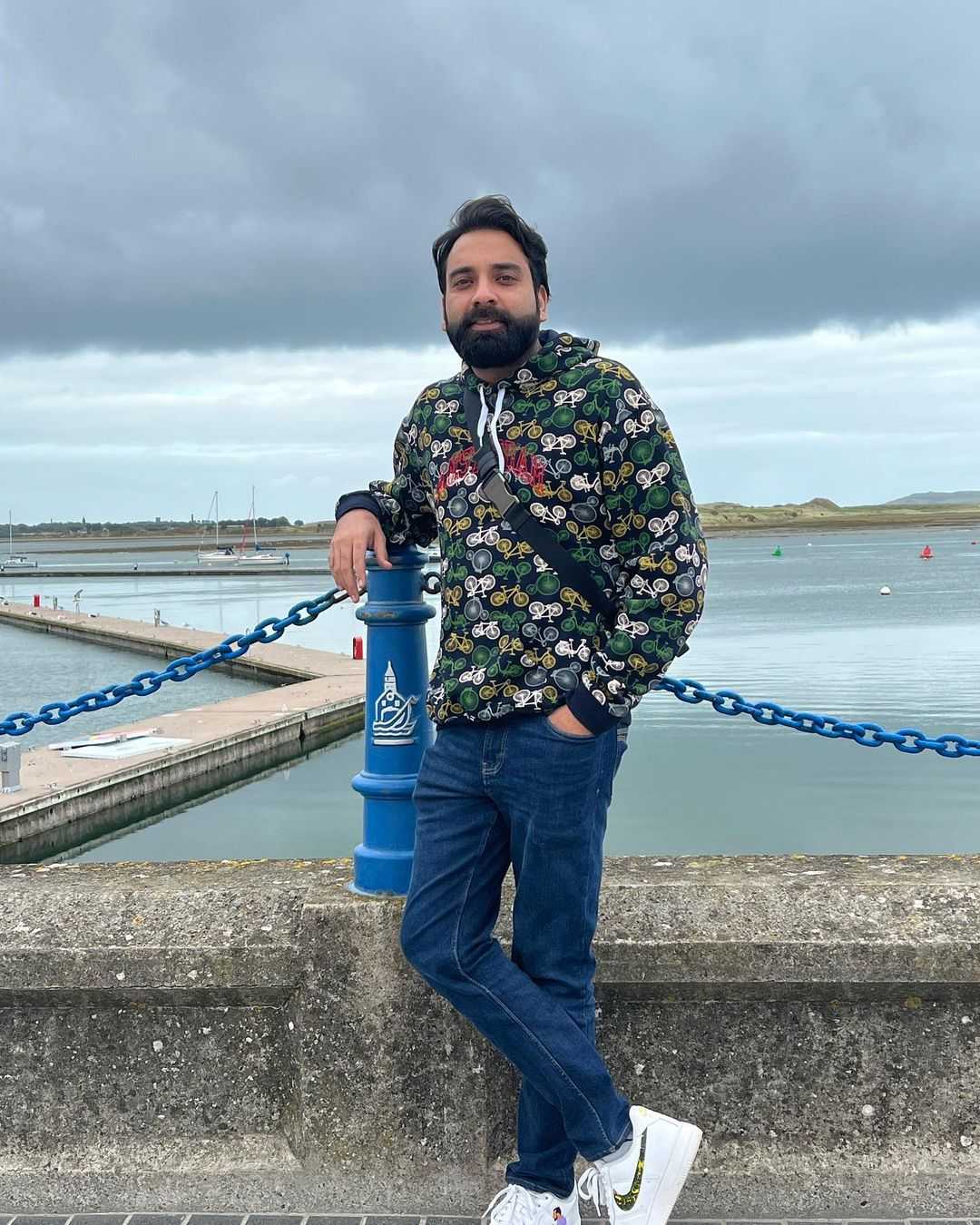 Anubhav Singh Bassi has always been an all-around student.
Anubhav Singh Bassi stated in a TEDx Talks video that he wanted to explore every field.
As a result, he was heavily involved in extracurricular activities such as debate, extempore, singing, dancing, theatre, and so on, as well as sports during his school days.
More than 220 million people have viewed all of the stand-up comedy videos by Anubhav Singh Bassi.
Anubhav Singh Bassi has performed on numerous national and international shows, and he always kills it.
Social Media
Frequently Asked Questions