Chunky Panday | Biography, Career, Age, Net worth, Movies

Hitesh Mandot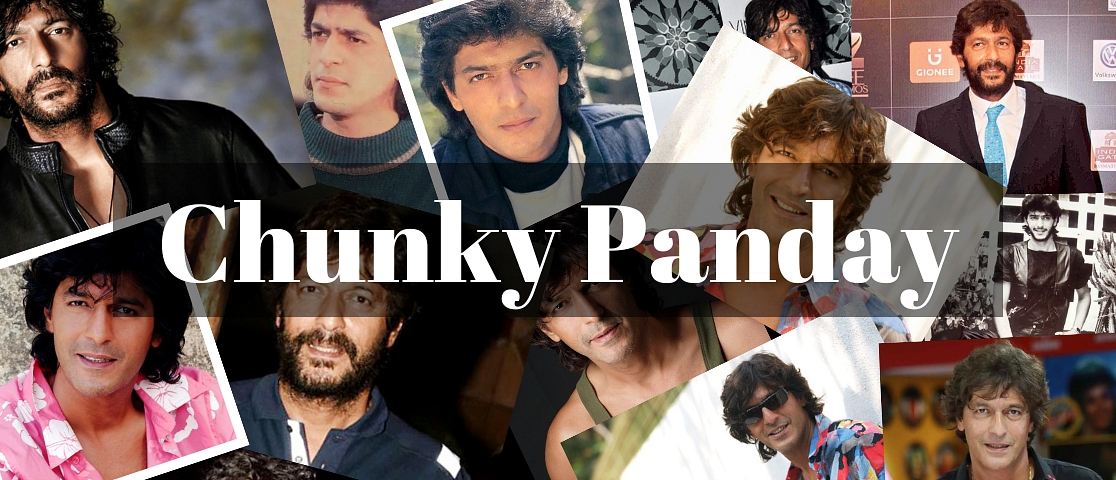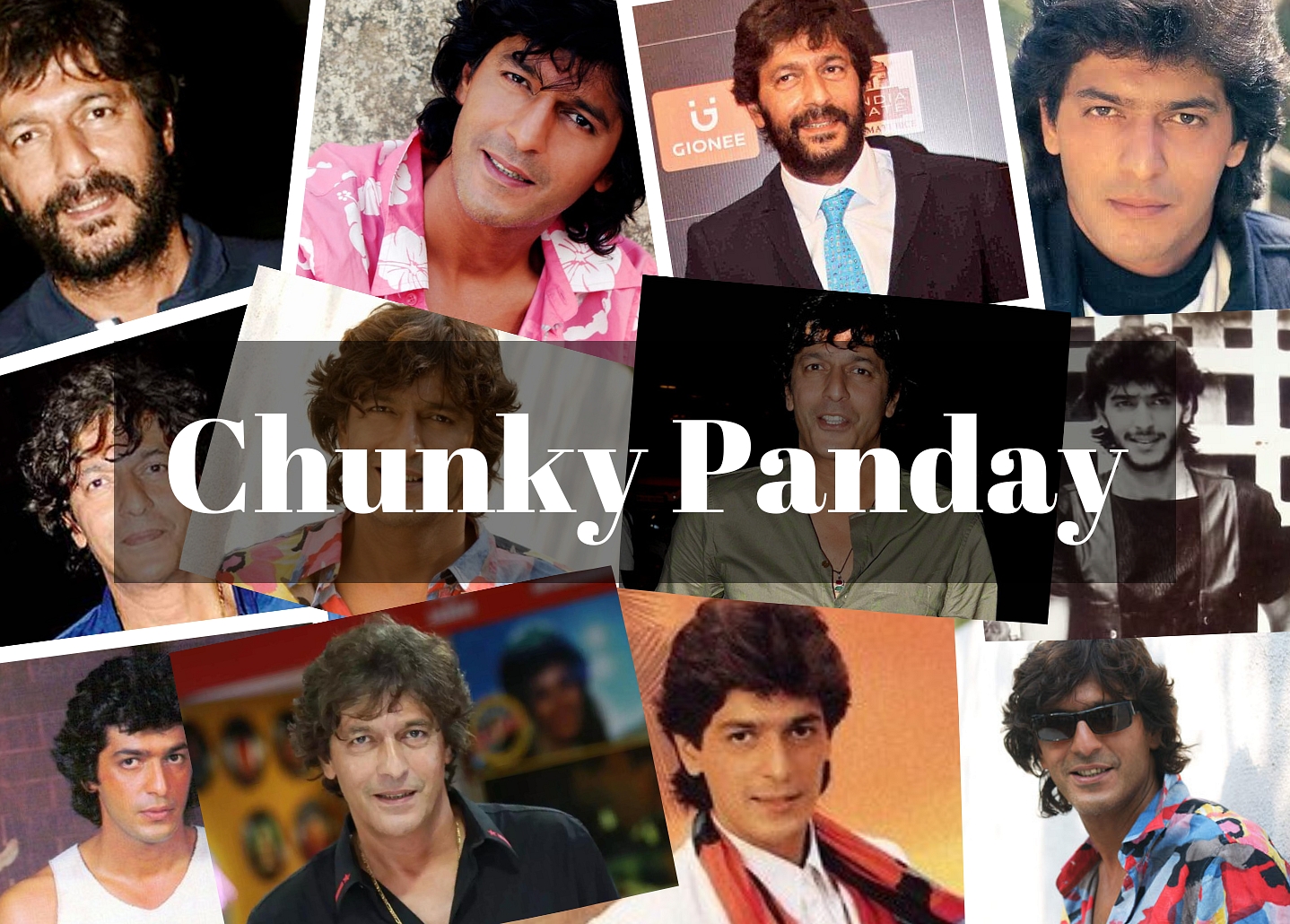 I am Joking dialogue is popular and was said by actor Chunky Panday in Houseful movie. Chunky Panday is an actor in the Hindi and Bangladeshi Film Industry.
Chunky Panday's Biography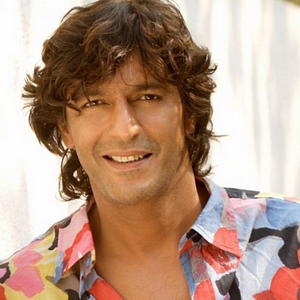 Suyash Panday famously known as Chunky Panday is an Indian actor. Chunky Panday's birth date is 26 September 1962. Chunky Panday's birth year is 1962. Chunky Panday's age is 60 years as of 2022. Chunky Panday's birthplace is Mumbai. Chunky Panday's zodiac sign is Libra. Chunky Panday's real name is Suyash Panday. Chunky Panday's mother's name is Snehalata Panday. Chunky Panday's father is Sharad Panday. Chunky Panday's wife's name is Bhavana Panday. Chunky Panday's daughter's name is Ananya Panday. Chunky Panday's height is 5 feet 11 inches.

Indian actor Suyash Panday, better known by his stage name Chunky Panday, was born on September 26, 1962. He acts in Bollywood movies. In a career spanning more than three decades, he has acted in more than 100 movies.

In Hindi, his most popular movies were made between 1987 and 1994. Chunky Panday's career in Hindi cinema dwindled away after his lead hero failures in those films starting in 1994. After that, he began to work in Bangladeshi cinema in 1995, where the majority of his films found success. Since 2003, he has played supporting roles in Hindi movies.

Paap Ki Duniya (1988), Khatron Ke Khiladi (1988), Ghar Ka Chiraag (1989), Nakabandi, Zahreelay (1990), Rupaye Dus Karod, Vishwatma (1992), Lootere (1993), and Aankhen (1993) are a few of the successful movies with him in the secondary role. He only had one hit as a lead hero and that is the movie Parda Hai Parda (1992).


Talk To Similar Celebrities
Chunky Panday's Family and Education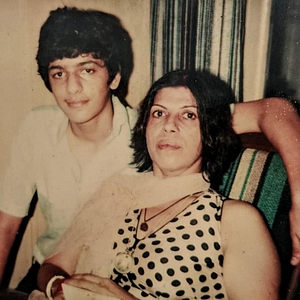 Suyash Panday famously known as Chunky Panday is an Indian actor. Chunky Panday's birth date is 26 September 1962. Chunky Panday's birth year is 1962. Chunky Panday's age is 60 years as of 2022. Chunky Panday's birthplace is Mumbai. Chunky Panday's zodiac sign is Libra.

Chunky Panday's real name is Suyash Panday. Chunky Panday's mother's name is Snehalata Panday. Chunky Panday's father is Sharad Panday. Chunky Panday's wife's name is Bhavana Panday. Chunky Panday's daughter's name is Ananya Panday. Chunky Panday's other daughter's name is Rysa Panday.

Chunky Panday studied acting in Madhumati Academy of Film Dancing and Acting, Mumbai. Chunky Panday has also done a course Daisy Irani Acting School, Mumbai.

Chunky Panday's Affairs and Relationships
Chunky Panday and Anu Kutoor
Chunky Pandaypreviously dated MTV VJ Anu Kutoor, with whom he even got engaged. The pair, however, eventually split up.

Chunky Panday and Beena Nadkarni
Beena Nadkarni and Chunky Panday were once engaged but it didn't work out.

Chunky Panday and Dimple Barot
In the 1980s, Pandey had a relationship with VJ Dimple Barot. They chose to separate even though they became engaged.

Chunky Panday and Bhavana Panday
Chunky Panday reminisced about their first encounter, saying it happened at Delhi's Ghungroo nightclub. He added that Ivy George, a buddy from college who knew Bhavna, had played matchmaker for her. Chunky recalled the early stages of their relationship and how, while not being able to record Bhavana's phone number anywhere, he was thankfully adept with numbers.

He admitted that a month later when he called her while in Delhi, he learned that she had left the country and believed their romance was over. He then learned that she had only traveled outside India for a brief period to begin her training as a Lufthansa air hostess.

Chunky Panday revealed the details of their first date, saying that it was arranged while she was visiting him on the Tirchi Topiwale set with her pals. He also remembered taking the girls for a drive in his brother's convertible BMW to impress them. Even if they are in love, the famous pair hasn't uttered I love you, according to Chunky, because it is presumed that they do.

Chunky Panday explained how he asked Ananya Pandy's mother to marry him by saying that he realized he couldn't live without her after Bhavana took a long journey to Germany. So when she got back from her trip, he flew to Delhi, took her to the Bukhara Restaurant at the Maurya Hotel, got down on one knee, and she said Yes right away.

I would talk to her for 20 minutes between four hours of sleep. Calls to STD and ISD were highly expensive back then. In order to meet her, I continued to fly to Delhi. Therefore, I declared to her one day, This relationship is too expensive. Let's try to save money by staying in the same place and perhaps getting married. And I proposed to her.

In January 1998, Chunky Panday and Bhavana Panday got married.

Chunky Panday's Movies and Career
Chunky Panday's first movie Aag Hi Aag (1987)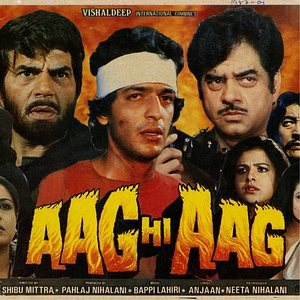 On the same day that Army Officer Bahadur Singh's (Dharmendra) wife Ganga (Moushumi Chatterjee) gives birth to son Vijay, he is called back to service. Bahadur Singh's village is assaulted by bandits while he is back on duty, and his sister is raped and killed. When he goes to the police to make a complaint, the officers avoid him, notably the dishonest Police Inspector Kundan Singh (Gulshan Grover). Furious, Bahadur Singh decides to take the law into his own hands. He adopts the alias Sher Singh and joins a gang of thieves led by Daulat Singh (Danny Denzongpa).

Police shoot Sher Singh in a village one day. When Dr. Raghuveer Singh (Vinod Mehra) arrives to treat him, Sher Singh shoots him dead because he believes Raghuveer Singh to be a police officer. He realizes his error, expresses regret, and turns himself into the police. Vijay (Chunky Pandey), the son of Sher Singh, grows older and develops feelings for Aarti (Neelam). Aarti is Daulat Singh's Chaudhary, the father of the family. On the opposing side, Raghuveer Singh's son Suraj Singh (Shatrughan Sinha) is appointed ACP. In order to exact retribution for the murder of his father, Suraj has just one goal: to track down and kill Sher Singh. The plot takes additional turns as a result, and many of them lead to a dead end.

Aag Hi Aag is a 1987 Bollywood action movie that was helmed by Shibu Mitra. Along with Vinod Mehra and Gulshan Grover making cameos, it has Dharmendra, Moushumi Chatterjee, Shatrughan Sinha, Chunky Pandey, Neelam, Richa Sharma, Shakti Kapoor, and Danny Denzongpa in key parts. The movie became the fourth-highest-grossing movie of 1987 after breaking out as one of the year's major hits. The Bollywood career of Chunky Pandey is credited to this movie.

Aankhen (1993)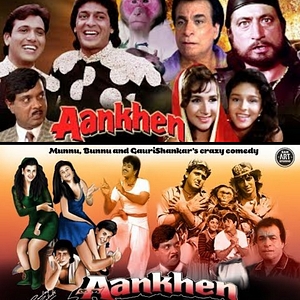 The issue is with Hasmukh Rai (Kader Khan). Actually, he has two issues: Munnu (Chunky Pandey) and Gulshan Bunnu, his two kids (Govinda Ahuja). The brothers are well-known slackers who frequently engage in criminal activity and intricate practical jokes. Hasmukh learns that his boys have been avoiding school for the past three years and have been lying to him about their college grades in both sports and academics. They are consequently expelled from college and ultimately their home. Later, one of their practical jokes turns violent, and Bunnu vanishes, leading to speculation that he has died. Munnu participates in the plot to assassinate Bunnu. Gauri Shankar, Bunnu's identical cousin, arrives in town from a small Indian hamlet in the meantime. He is mistaken for Bunnu, which causes amusing miscommunications and ongoing commotion.

Aankhen is a 1993 Hindi-language action comedy movie that was written and directed by David Dhawan. Chunky Pandey and Govinda both play dual roles in it. It was the highest-grossing Indian movie of 1993 and a box office blockbuster.

Qayamat: City Under Threat (2003)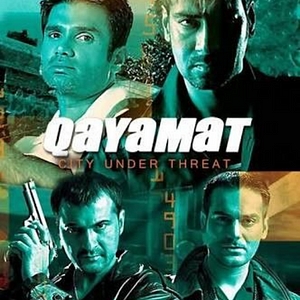 The brothers Ali (Arbaaz Khan) and Abbas (Sanjay Kapoor) and their common-law partner Laila (Isha Koppikar), three feared Pakistan-backed arms dealers, are about to be apprehended by CBI Officer Akram Sheikh (Sunil Shetty). When Sheikh discovers a significant armaments trade that his three targets were involved in, Ali-Abbas teams up with a dishonest scientist named Gopal (Chunky Pandey) to obtain a deadly virus and kidnap guests at the Elphinstone Jail resort. Now that Ali-Abbas' erstwhile associate Rachit (Ajay Devgan) is serving time for a crime, Akram Sheikh must turn to him for assistance. Rachit is the only person to have ever successfully escaped the Elphinstone prison. They attempt to carry out the mission using a commando unit.

The action-thriller movie Qayamat: City Under Threat, which was directed by Harry Baweja and first released on July 11, 2003, is in the Hindi language.

Housefull (2010)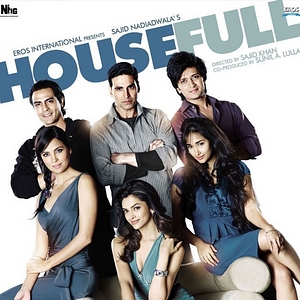 The narrative of Aarush, the unluckiest guy in the world, is told in the romantic comedy Housefull. He believes that if he finds true love, his bad luck will end because he is cursed. The core of the plot revolves around how one falsehood leads to another in this pursuit for true love and how various characters from various walks of life join together, adding even more confusion to this hilarious comedy of errors, resulting in complete mayhem and turmoil. The movie's tagline, Jis jhooth se kissi ka ghar basta hai, voh jhooth jhooth nahin hota, very well captures its essence. Deepika says it to Akshay.

The 2010 comedy-drama film Housefull was written and produced by Sajid Nadiadwala and directed by Sajid Khan. Starring in the movie is Jiah Khan, Riteish Deshmukh, Deepika Padukone, Arjun Rampal, and Akshay Kumar. Boman Irani, Chunky Pandey, Randhir Kapoor, Lillete Dubey, and Malaika Arora make up the supporting cast, and Jacqueline Fernandez appears in an item number. On a $30 crore (3.8 million US dollars) budget, it was filmed throughout London and Italy.

Begum Jaan (2017)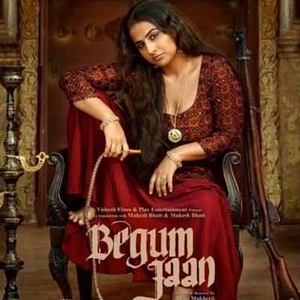 Sir Cyril Radcliffe, the head of the Border Commission, chooses to partition India and Pakistan into equally sized halves on the eve of independence. The line that splits Begum Jaan's brothel in two, with one half falling in India and the other in Pakistan, is something the government fails to take into account.

Indian Hindi period drama film Begum Jaan was released in 2017. The National Film Award-winning director Srijit Mukherji wrote and directed it. Mukesh Bhatt, Vishesh Bhatt, and Play Entertainment produced it. With executive producer Kumkum Saigal, the movie is co-produced by Sakshi Bhatt and Shree Venkatesh Films. Gopi Bhagat is the cinematographer. Rahat Indori and Kausar Munir wrote the dialogue as well as the extra screenplay and the lyrics. Vidya Balan portrays the principal character of a brothel madam in this 1948 film, which is set against the backdrop of the Indian Independence Movement. It is a Hindi adaptation of the lauded Bengali movie Rajkahini.

Saaho (2019)
This action thriller is about a power struggle happening at the highest levels of government. Unrelated and unconnected events happening all around the world intertwine unexpectedly to reveal mind games. In order to uncover the true nature of everyone concerned, the story immerses the audience in the game of a clever mastermind. It questions assumptions about who is the hunter and who is being hunted.

Saaho is a 2019 Indian action thriller, which was written and directed by Sujeeth and was made by UV Creations. The movie is simultaneously shot in Hindi and Telugu, with some of it also being reshot in Tamil. Prabhas, Shraddha Kapoor, Jackie Shroff, Arun Vijay, Neil Nitin Mukesh, Vennela Kishore, Murali Sharma, Chunky Pandey, Lal, Mandira Bedi, Mahesh Manjrekar, Prakash Belawadi, Tinnu Anand, Evelyn Sharma, Devan, and Jacqueline Fernandez are among the ensemble cast members who play major roles.

Chunky Panday's Career Timeline
Chunky Panday's Controversy
Chunky Panday and Farah Khan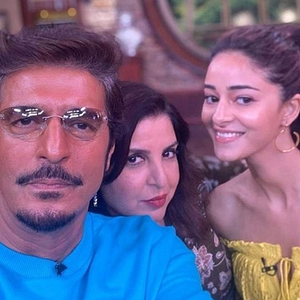 Actor Chunky Panday and actress Farah Khan recently engaged in an amusing Instagram conversation after the latter accused her of overacting. Ananya Panday, an actor, and Farah, Chunky's daughter, collaborated on a humorous video on Tuesday. Farah may be seen in the video making a joke while getting her cosmetics done. 50 rupya kaat overacting ke always the funniest time with @farahkhankunder, Ananya captioned the video she shared.

Ananya is depicted in the video sporting a green corset top. She says, Guys, I'm Ananya Panday, and introduces herself. Farah enters the room unexpectedly and playfully declares that Ananya has received a National Award for her film, Khaali Peeli. Tanya Ghavri, one of Ananya's stylists, joins in the celebration as she bursts into joy. But Farah ends the conversation by saying, I'm joking, in response to her father Chunky. When Ananya hears this, the party comes to an end, and she ultimately starts laughing.

Chunky Panday's Net worth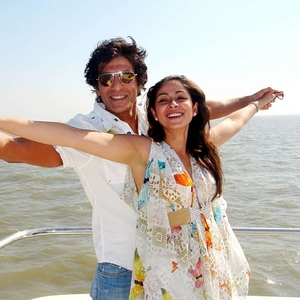 Chunky Pandey has an $18 million net worth (Rs. 132 Crore). Chunky Pandey is one of the few actors in the nation with such a big fan base. The biggest name in Hindi film, Chunky, enjoys his fame by giving his audience exactly what they want to watch. Bollywood actor-producer Chunky is a member of the industry. Chunky Pandey is one of the highest-paid performers in the world, with each of his films setting a new record for earnings.

Chunky Pandey is thought to have a total net worth of 18 million dollars, or roughly 132 billion rupees in Indian currency (i.e. approx. One Hundred Thirty-Two Crores INR). Chunky Pandey's primary sources of income are movies and brand endorsements. Chunky Pandey runs into actors whose names are rarely in the news. He strives to spend time with his son and be a part of his childhood since he likes spending time with his family, especially with his son. Being the most well-known actor worldwide, Chunky Pandey's net worth is expected to rise by 40% over the next three years if his movies are successful. Mr. Chunky has received numerous Filmfare honors.

In Bandra (West), Mumbai's Monisha Apartments, St. Andrews Road is home to Chunky's rich mansion. This real estate is thought to be worth 10 crore Indian rupees. He also owns a number of homes across the nation.

Chunky is the owner of a few high-end vehicles, including models from Range Rover and Mercedes-Benz E Class.

Chunky Pandey costs 5–6 Crore for each film in addition to a cut of the take. He demands 2 crore rupees to endorse a product.

Chunky Panday's Awards & Nominations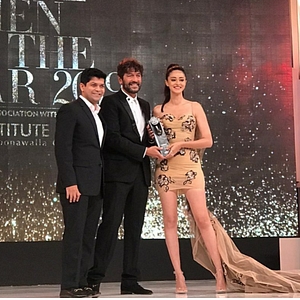 Filmfare Awards 1989 - Best Supporting Actor for Tezaab - Nominated
Filmfare Awards 2007 - Best Performance in a Comic Role for Apna Sapna Money Money - Nominated
IIFA Awards 2007 - Best Performance in a Comic Role for Apna Sapna Money Money - Nominated
IIFA Awards 2013 - Best Performance in a Comic Role for Housefull 2 - Nominated
Zee Cine Awards 2013 - Best Actor in a Comic Role for Housefull 2 - Nominated
Invertis University 2021 - Honorary Doctorate for - Won
Chunky Panday's Interesting Facts and Trivia.
If not an actor, according to Chunky Panday, he would have become a baker. "I'm a baker, but I need a cookbook. Baking was something I did as a kid. If I hadn't been an actress, I would have been a baker "Chunky revealed in a midday interview.
In 1986, Chunky Panday served as an acting school instructor.
You might be surprised to learn that Chunky Panday is also fascinated by space and everything in it.
He claims, "Since it's embarrassing to have my laces tied by others, I try to refrain from wearing shoes or boots too frequently. In my closet, I keep a couple of pairs of pointed-toe shoes. But because they come in so many different colors, I really like flip flops."
Social Media
Frequently Asked Questions