Tiger Shroff | Biography, Movies, Girlfriend, Career, Age

Zeenat Sayyed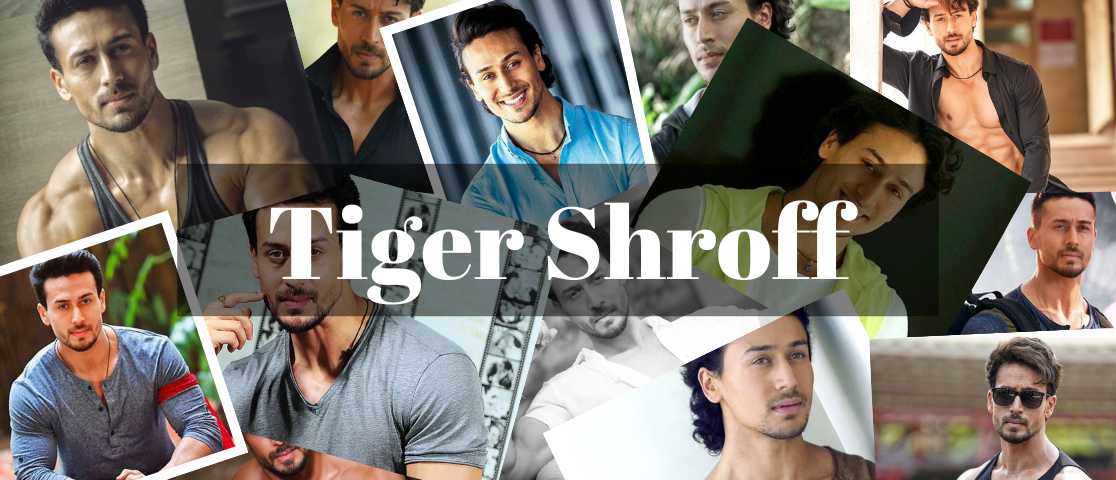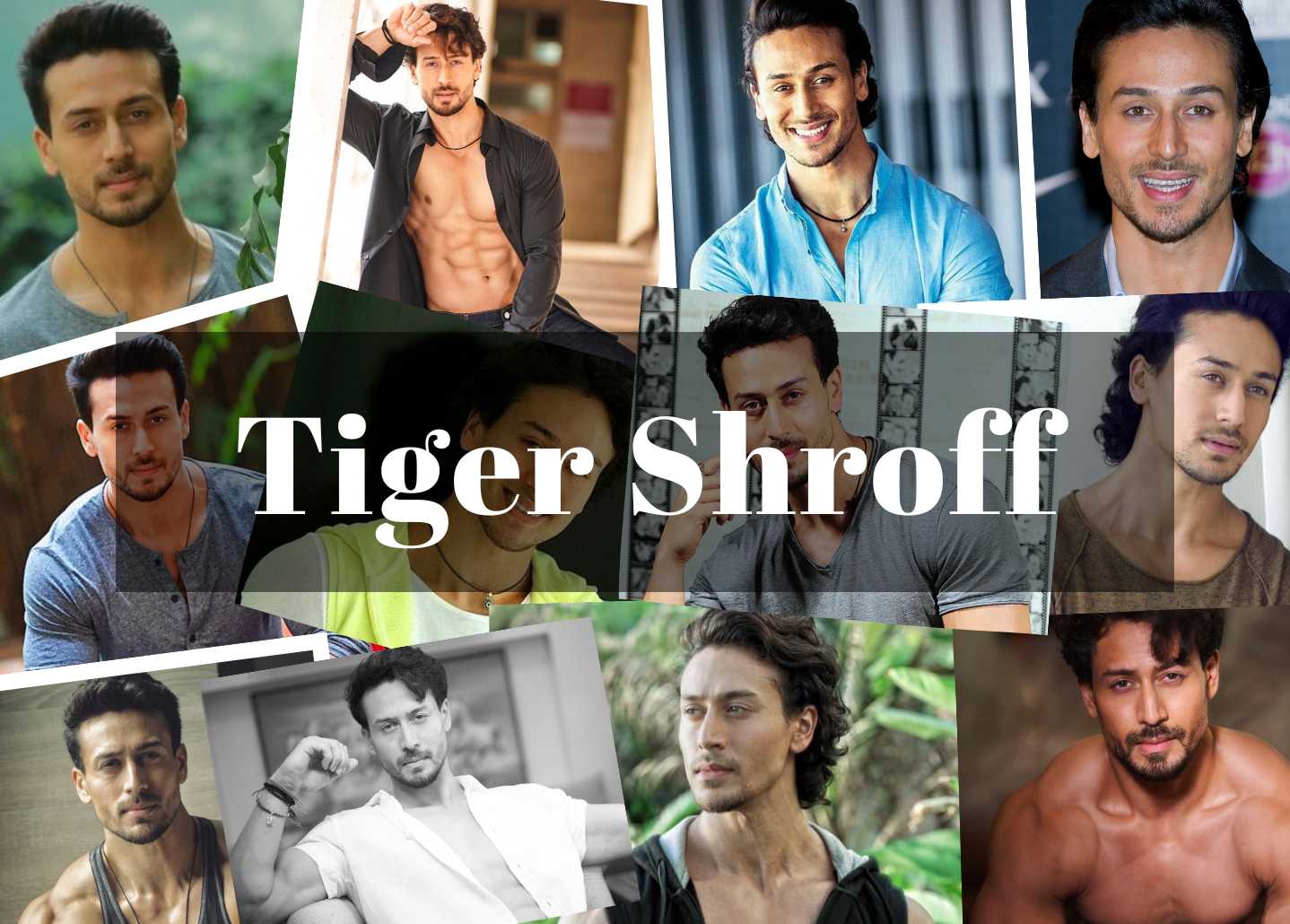 Tiger Shroff's Age and Tiger Shroff's Biography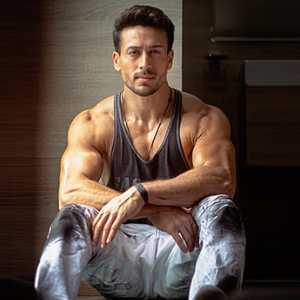 Tiger Shroff is an Indian actor, singer, dancer, and martial artist best known for his roles in Hindi-language movies. The full name of Tiger Shroff is Jai Hemant Shroff. Tiger Shroff's Birthday is on March 2. Tiger Shroff was born in the year 1990. Tiger Shroff's age is 32 years as of 2022. Tiger Shroff's place of birth is Mumbai. Being the child of actor Jackie Shroff and producer Ayesha Dutt, he made his acting debut in the 2014 romantic action movie Heropanti. The Zodiac Sign of Tiger Shroff is Aquarius.

Shroff joined the 8K Miles Media Group-owned Bengaluru Tigers in 2017 as a co-owner and brand ambassador. The Bengaluru Tigers finished third in the inaugural season of the Super Fight League, India's first mixed martial arts (MMA) league. Shroff was appointed the Prowl brand ambassador in 2018. Additionally, he represents major brands like Pepsi, ASICS India, Casio India, 8PM Premium Black, Macho, Garnier, Forca, Great White Electronic, and many others as a brand ambassador.

Tiger Shroff is a trained martial artist as well as an actor who performs on stage. Tiger, who is well-known for his action and comedic films, made his film debut with Sabbir-Heropanti. He is one of the very few performers to have starred in multiple successful movies in a row. He is currently among the highest-paid actors in the world. Additionally, He has a great deal of respect for Indian civilization and frequently makes substantial financial donations to rural families. He is not only the highest-paid person in the nation but also the highest individual taxpayer. Tiger Shroff's most well-known works are War, Heropanti (2014), and the commercially successful Baaghi action franchise (2019). He is one of India's highest-paid actors and has been included in Forbes India's Celebrity 100 list since 2018. In this Blog, we will describe Tiger Shroff's Childhood, Age, Movies and much more Interesting Information about him.

Claim Your FREE Celebrity Shoutout
✕
Claim Now!
Tiger Shroff's Family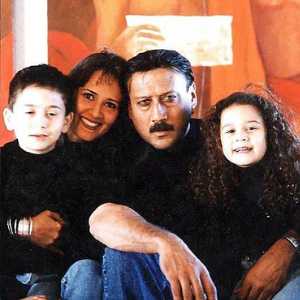 Tiger Shroff's Birthday is on March 2, 1990. Tiger Shroff's Birthplace is Mumbai. The Full name of Tiger Shroff is Jai Hemant Shroff was born.Tiger Shroff's Father Jackie Shroff is an actor, and Tiger Shroff's Mother is Ayesha Shroff. Krishna Shroff is his younger sister of Tiger. He has Bengali and Belgian ancestry on his mother's side and Gujarati and Turkmen ancestry on his father's.

Tiger Shroff, a devoted follower of Lord Shiva in Hinduism, has said that Shiva is to thank for his body. Every Monday and during the Mahashivaratri festival, he observes a fast. Tiger Shroff went to the American School of Bombay to study. Tiger Shroff has frequently helped other actors practice for movies because of his martial arts expertise. Tiger Shroff received an honorary fifth-degree black belt in Taekwondo in 2014.

Talk To Similar Celebrities
Tiger Shroff's Girlfriend and Relationship
Disha Patani
Disha Patani and Tiger Shroff are among the most popular lovebirds in Bollywood. The two celebrities never publicly admitted to dating, but they left clues online, and anytime they were spotted together, rumors of a relationship grew stronger. Tiger and Disha were first seen in the music video for Befikra. Many people thought they were having a relationship because of their chemistry and the song's popularity.

Tiger and Disha appeared in their first joint movie in 2018. They acted as lovers in the Ahmed Khan-directed film Baaghi 2. Fans could not get enough of 'Tigsha' as they lit the internet on fire with their dance routines in Baaghi 2's Mundiyan song, which became a viral hit.

Tiger and Disha appeared to have similar interests because they both enjoyed dancing and being healthy. Disha developed a close relationship with Tiger Shroff's family addition to Tiger. The actress was frequently photographed on trips with Tiger and his sister Krishna. As they had some enjoyable times together, the level of familiarity was apparent.

Tiger and Disha vacationed overseas while they were dating. In 2020, the actress traveled to Dubai with Tiger, Krishna, and their mother Aisha Shroff for an MMA event, where she wore matching black clothing to twin with her beau. As soon as the two were photographed together at the event, internet users could not get enough of them.

As per the rumors, Bollywood's most favorable Couple Disha and Tiger are apparently no longer together. News recently broke that Disha and Tiger had broken up and were currently dating separately. It was unclear why they allegedly broke up, a source revealed that they are no longer together.
Since Tiger began staying away from his parents, Jackie and Ayesha, they were almost living together. Disha began to feel this year that they should be married because it had been a long time since they had been together a source who identified themselves as Tiger and Disha's close friend stated. She told Tiger this, but Tiger ignored her. She must have told him more than once or twice, though, because Tiger always replied, No, Abhi Nahin. Tiger was not yet ready to commit to a married relationship, despite Disha's desire for Shaadi, according to reports.

Tiger Shroff's Movies and Career
From this point forth, Dharma Cornerstone Agency (DCA) will manage Tiger Shroff. Sources claim that the actor is prepared to change directions after eight years of collaboration with Collective Artists Network, formerly known as Kwan.
Tiger Shroff's First Movie: Heropanti (2012)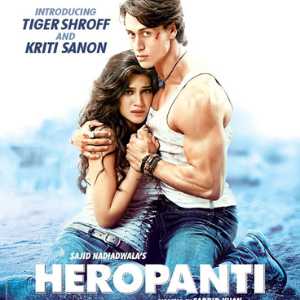 Producer Sajid Nadiadwala signed Shroff in June 2012, and he would make his acting debut in Sabbir Khan's action-romantic comedy Heropanti. He underwent flexibility training with Ziley Mawai to get ready for the part. Heropanti, which had a worldwide gross of $780 million (US$9.8 million) as of May 23rd, 2014, and had a final budget of 250 million Indian Rupees, was a commercial triumph.

He received accolades for his dance abilities, action scenes, rugged build, and ability to pull off difficult stunts, but he also faced criticism for his acting, appearance, and dialogue delivery. Tiger registers an impact in various moments, according to Bollywood Hungama's Taran Adarsh, who also noted that he earns brownie points in action and stunts.

For a debutant, he emanates ultimate confidence, Adarsh continued. His versatility was lauded by Subhash K. Jha, who said that he emotes, he dances, and sure, he can fight. Additionally, Anupama Chopra criticized his dialogue delivery despite praising his star-like talents and quite excellent screen presence. In addition to receiving a nomination in the same category for the 60th Filmfare Awards, Shroff's performance earned him the Screen Award for Best Male Debut and the IIFA Award for Star Debut of the Year - Male.

Tiger Shroff's Movie: Baaghi (2016)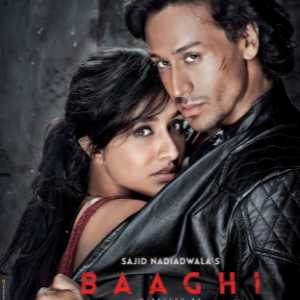 Sabbir Khan and Sajid Nadiadwala's 2016 Indian Hindi-language action thriller film Baaghi,, was directed by Khan and produced by Nadiadwala. Varsham, a remake of the 2004 Telugu film, stars Tiger Shroff, Shraddha Kapoor, Sudheer Babu in his Hindi debut, Sunil Grover in a supporting part, and has a climax that was influenced by the 2011 Indonesian thriller The Raid: Redemption.

On April 29, 2016, Baaghi was published internationally. The movie, which cost 370 million yen (US$4.6 million), made nearly 1.27 billion yen (US$16 million) in total revenue. It later gave birth to two sham sequels, Baaghi 2 (2018) and Baaghi 3 (2020), becoming the first movie in the Baaghi franchise.

Tiger Shroff's Movie: War (2019)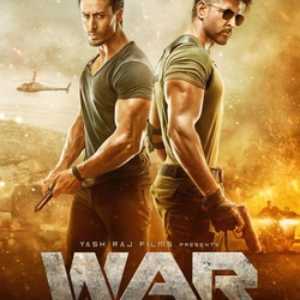 Siddharth Anand directed the 2019 action-thriller movie War, which Aditya Chopra and his company Yash Raj Films also produced. Ashutosh Rana, Anupriya Goenka, and Soni Razdan play supporting roles in the movie, which also stars Hrithik Roshan, Tiger Shroff, and Vaani Kapoor in the key roles. In the YRF Spy Universe, it is the third episode. The movie centres on an Indian soldier tasked with killing his former instructor who has turned rogue.

Alongside Hrithik Roshan, Shroff featured in Siddharth Anand's action film War in October 2019. As of February 2020, Shroff's highest-grossing release was this movie, which also happened to be the highest-grossing Bollywood film of the year. The total revenue for War was 4.75 billion Indian Rupees (US$63 million), and it had the largest opening weekend for a Bollywood film at over 53.35 crores. The movie became the highest-grossing Bollywood film of 2019 and one of the highest-grossing Indian films of all time thanks to its enormous box office performance.

Tiger Shroff's Movie: Student of The Year 2 (2019)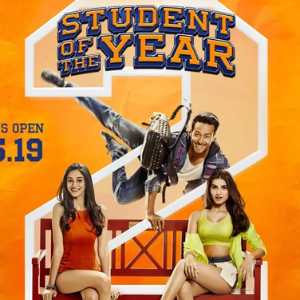 Tiger Shroff made his mainstream romantic drama debut in Punit Malhotra's teen drama Student of the Year 2 in 2019. In the follow-up to Student of the Year, which was made by Karan Johar's Dharma Productions, Shroff played a college student who participates in an annual school competition. His performance was referred to as the film's unique strength by Rajeev Masand of News18. The Times of India's Ronak Kotecha concurred, writing, that Tiger Shroff pretty much carries the film on his well-toned shoulders. The movie went decently, earning a total of 982 million dollars worldwide. Despite having bigger expectations, the movie ended up being successful overall.

The Plot of Student Of The Year 2 centers around Rohan and follows Mridula, his girlfriend, to St Teresa's college in the hopes of reuniting with her. He makes friends with Manav, the most popular student there, but is always at odds with Shreya, Manav's sister.
Tiger Shroff's Movie: Baaghi 3 (2020)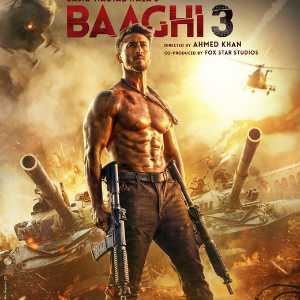 In 2020, Ahmed Khan will helm the action-thriller Baaghi 3 (also known as Rebel 3), which Sajid Nadiadwala will produce. Tiger Shroff, Riteish Deshmukh, and Shraddha Kapoor are the stars of the third installment of the Baaghi franchise. Key parts are also played by Jackie Shroff, Ankita Lokhande, Jaideep Ahlawat, Vijay Varma, Jameel Khoury, Satish Kaushik, Virendra Saxena, and Manav Gohil. The narrative is based on the Tamil movie Vettai (2012).

Kecha Khamphakdee and Ram-Lakshman created the action choreography. The movie's main photography started on September 12 in Mumbai. Due to safety concerns, the producers' Fox Star Studios refused the producers' request to allow them to film in Syria. As a result, sets replicating the landscape of Syria were constructed in Serbia.

Tiger Shroff reunited with Shraddha Kapoor in the third Baaghi movie, named Baaghi 3, which was released in March 2020. The COVID-19 epidemic had an impact on movie collections, which were negatively impacted. However, the movie still managed to become the second highest grosser of 2020 and the highest first-day opening of 2020 with a worldwide haul of US$17 million and the first-day haul of US$2.2 million.

Tiger Shroff's Upcoming Movies
Tiger Shroff is known for his strong acting. Basically, he plays every character so passionately that audiences love everything he does on film. Additionally, the majority of Bollywood audiences are sentimental and enjoy such acting abilities. In the album Zindagi aa Raha hoon main, Tiger demonstrated his dance abilities. The CD was a smash hit, and the actors got further recognition. Tiger Shroff was inspired by Hrithik Roshan and Michael Jackson for his dance. In the Hindi remake of the Rambo film series, he was scheduled to play Rambo, while Siddharth Anand was intended to helm the project. Since 2017, the project has been postponed. Tiger Shroff will also be seen in the movies like Ganpath Screw Dheela.

Ganpath
Vikas Bahl is the director of the upcoming action thriller movie Ganapath is, which is also being produced by Good Co. Production and Pooja Entertainment. Tiger Shroff, Kriti Sanon, and Amitabh Bachchan make brief appearances in the movie. It will have its theatrical debut on December 23, 2022, which is Christmas.
Tiger Shroff's Career Timeline
Tiger Shroff's Controversies
Transgender Controversy
Ram Gopal Verma (RGV) is frequently in the news for his alleged remarks. This time, RGV told Vidyut over the phone that Tiger Shroff was the best woman he had ever seen. Tiger never replied to his critical remark. It all began with a string of tweets from Ram Gopal Varma in which he predicted that Tiger would win a fight between Vidyut and him and break the former's bones. So, Vidyut called him and compared him to the Baaghi actor, asking him why he was doing all of this.

RGV retorted that he has nothing against Vidyut and went on to refer to Tiger by a variety of other names, including lady, transsexual, and many more.RGV afterward expressed regret to Tiger and Vidyut. The director apologized for the annoyance caused, even if it was done in his trademark lighthearted manner, in a tweet to Vidyut Jammwal and Tiger Shroff.

Disha Patani and Hrithik Roshan Controversy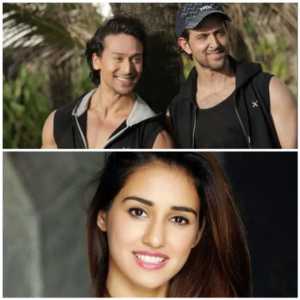 Disha allegedly left the movie as Hrithik Roshan flirted with the actress, making her uncomfortable, according to various stories at the time linking the two. Although there was no evidence to back up this accusation, several social media users have teased the actor. Soon after, he denounced the websites on Twitter for peddling fake information.

Hrithik criticized one of the newspapers by posting screenshots of similar news pieces, calling the article trash, and he urged the author to get some rest. Tiger later emphasized that the rumors about her leaving the War were completely untrue. Even Disha referred to rumors as childish and irresponsible, and she emphasized that Hrithik has been among the most dignified and joyous people she has ever met.
Harsh Comment Controversy

He spoke A local girl will be my future wife. I want a massage when I come home so that I can unwind. She ought to stay in the house, keep it tidy, and feed me meals that she has prepared herself. I prefer girls who are more like housewives! The media stirred up an uproar over this comment by reporting that the speaker opposed gender equality. Tiger later clarified that he was joking and that the media had misconstrued his remarks. He once said that he also put in a lot of effort to obtain movies. He disavowed the nepotism element someplace. After that, he was hated by both fans and the media.

Tiger Shroff's Net Worth
Self-made actors are quite uncommon in the world. One such person is Mr. Tiger Shroff, also referred to by his supporters as Tiger. Tiger is a skilled martial artist who demonstrates great courage by carrying out all of the perilous stunts in the movies by himself. As a result, he is now regarded as one of the most admired performers in the global film industry. He is among the highest-paid performers in the world and is also referred to as the hit machine of Bollywood cinema. Tiger Shroff has an $11 million net worth (Rs. 81 Crores).

Tiger Shroff's estimated total net worth is $11 million, or roughly 81 crore Indian rupees when converted to dollars (i.e. Eighty-one Crore INR). His brand endorsements, for which he charges enormous fees of up to $2 Crores per endorsement, account for the majority of his income.
He is also the busiest actor in the movie business, working on numerous projects. Additionally, it has been noted that Tiger Shroff's net worth has increased by 70% during the past several years. Mr. Shroff is one of the biggest taxpayers in the nation and ranks first when it comes to income tax payments.

Indian resident Tiger Shroff resides in Mumbai, Maharashtra. Tiger Shroff purchased this opulent residence in 2015. This real estate property has an estimated value of roughly 22.5 crores of Indian rupees. Tiger Shroff's car collection is rather standard. A couple of the finest luxury vehicles in the world are owned by Tiger Shroff. Tiger Shroff is the owner of the auto companies Range Rover, Mercedes Benz, Audi, and BMW. Tiger Shroff is one of the most well-liked performers in India and other nations due to his versatility. In addition to acting, Tiger also performs on stage and hosts reality TV shows. He has also made investments in a number of real estate ventures. Therefore, we can be extremely confident that Tiger Sir's net worth will continue to increase through

Tiger Shroff's Awards and Achievements
2014- Won Stardust Awards- Superstar of Tomorrow – Male- Heropanti
2014- Won Big Star Entertainment Award- Most Entertaining Debut Actor – Male- Heropanti
2014- Won Star Guild Awards- Best Male Debut- Heropanti
2015- Won IIFA Awards-Star Debut of the Year – Male- Heropanti
2015- Won Screen Awards- Most Promising Newcomer – Male- Heropanti
5 Amazing Facts about Tiger Shroff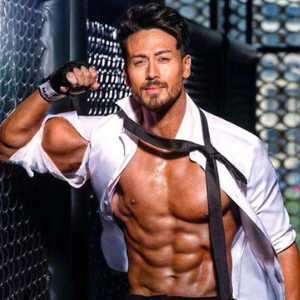 Jai Hemant Shroff is the real name of Tiger Shroff.
He is an accomplished martial artist, gymnast, and dancer in addition to being an actor.
For over three years, Shroff received training for the Heropanti film from Haryana national-level gymnast Ziley Mawai.
For Dhoom 3, Tiger assisted Aamir Khan in developing his physique.
Tiger Shroff doesn't use tobacco or alcohol.
Social Media
Frequently Asked Questions