Prithviraj Sukumaran | Biography, Movies, Family, Age, Songs

Zeenat Sayyed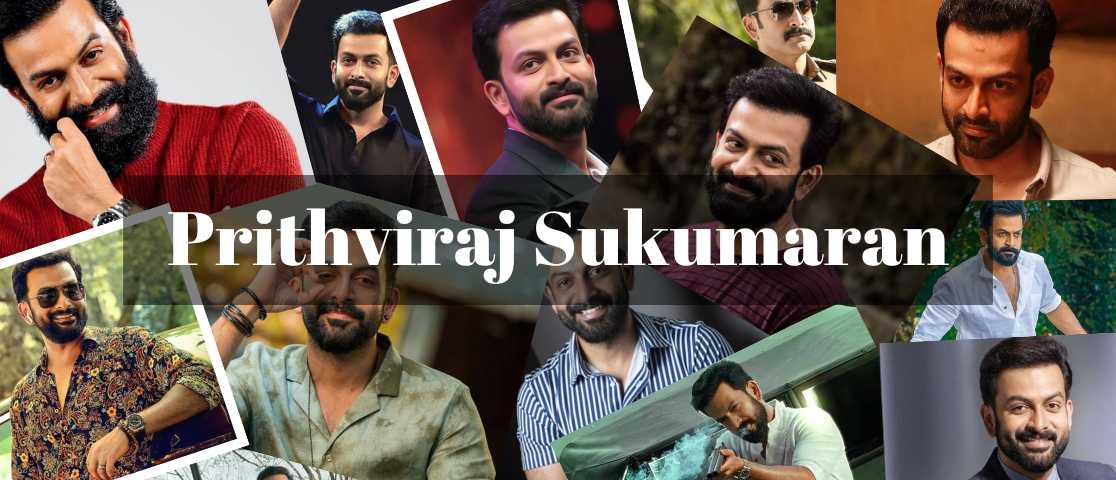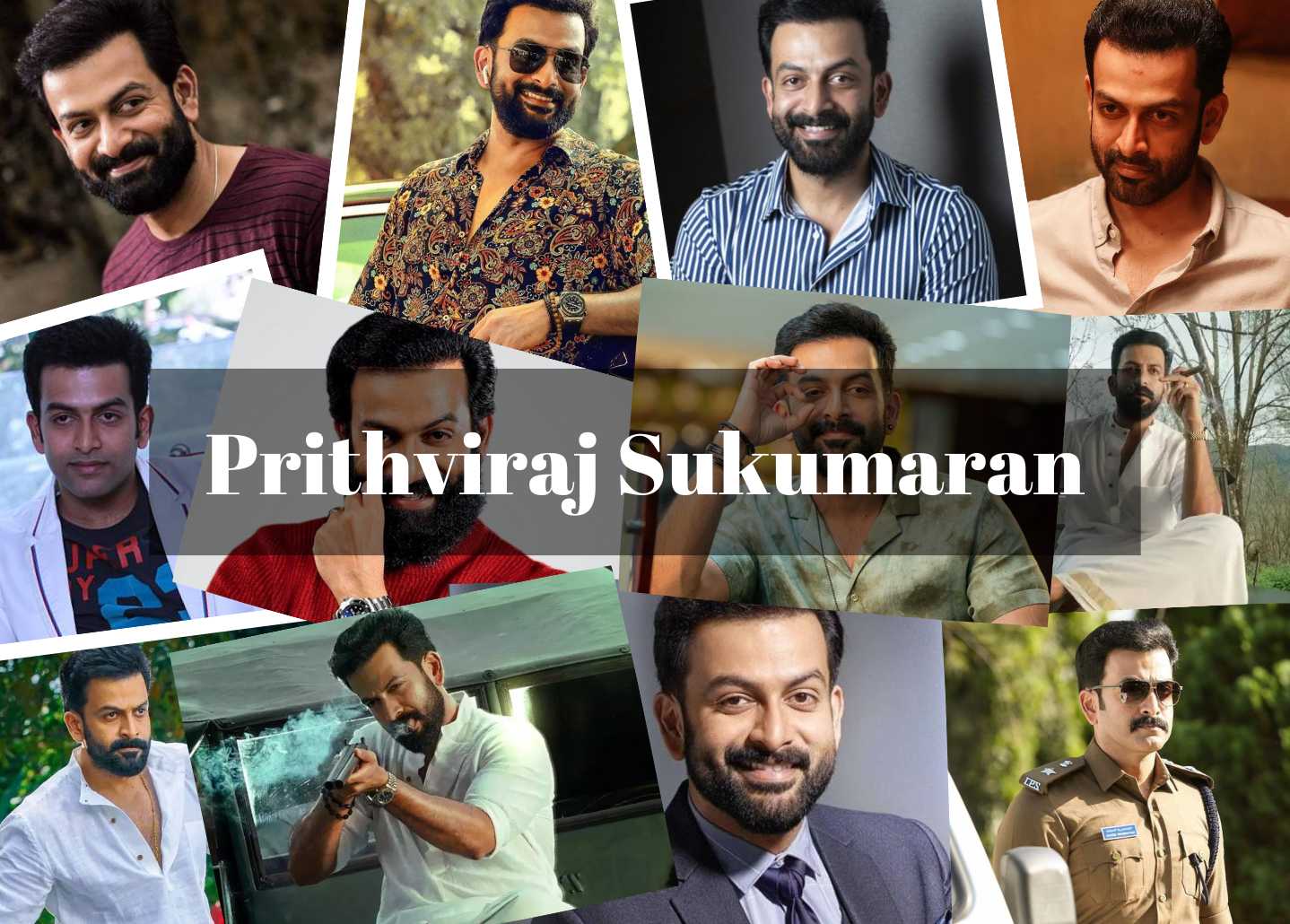 Prithviraj Sukumaran's Biography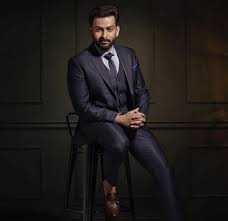 Prithviraj Sukumaran is an Indian actor, director, producer, and playback singer who primarily works in Malayalam cinema. He has also worked on films in Tamil, Telugu, and Hindi. He played in more than 100 films and won numerous honors, including a National Film Award, three Kerala State Film Awards, a Tamil Nadu State Film Award, and a Filmfare Awards South. Prithviraj Sukumaran's Birthday is on the 16th of October. Prithviraj Sukumaran's Birthyear is 1982. As of 2022, Prithviraj Sukumaran's age is 39 years. Prithviraj Sukumaran's Zodiac Sign is Libra. Prithviraj Sukumaran's Birthplace is Thiruvananthapuram.

With the commercially successful movie Nandanam (2002), Prithviraj made his acting debut. With Classmates (2006), the highest-grossing Malayalam movie at the time, he made a name for himself as a significant `actor in the language. He was the youngest laureate of the Kerala State Film Award for Best Actor for Vaasthavam at 24.

In order to star in and co-produce the 2011 films Indian Rupee, which won the Kerala State Film Award for Best Film and the National Film Award for Best Feature Film in Malayalam, Prithviraj joined the production company August Cinema in 2010. For Kaaviya Thalaivan, he received the Tamil Nadu State Film Award for Best Villain.
Claim Your FREE Celebrity Shoutout
✕
Claim Now!
Prithviraj Sukumaran's Childhood and Prithviraj Sukumaran's Family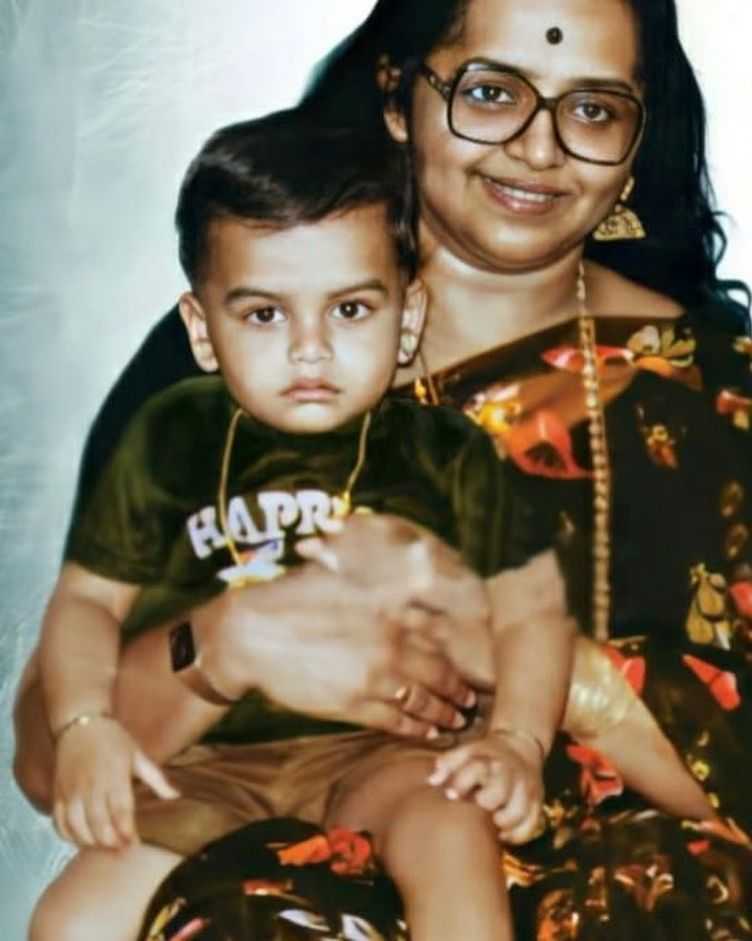 Prithviraj was born in Thiruvananthapuram. Prithviraj's Father Sukumaran and Prithviraj's Mother Mallika Sukumaran welcomed Prithiviraj on 16th October 1982. His family had settled in Tamil Nadu, and he went to St. Joseph's Boys School in Coonoor then Shrine Vailankanni Senior Secondary School in T. Nagar, Chennai. He attended the NSS Public School, Perunthanni after his family relocated to Kerala.

After that, he relocated to Poojappura's St. Mary's Residential Central School, where he performed in plays and skits for the institution's annual day celebrations. He finished his studies at Bhavan's Senior Secondary School in Kodunganoor and Sainik School in Kazhakootam. While in school, he participated in and won many debates and elocution contests. Prithviraj repeatedly took home the Mr. LA Fest title at the annual inter-school art competition held at Loyola School in Thiruvananthapuram.

After high school, he attended the University of Tasmania in Australia to pursue a bachelor's degree in information technology. He gave a test for the director Ranjith of the movie Nandanam at this time and was cast in the lead part. Ranjith was introduced to him by the director of the movie Fahadh Fazil. Both his sister-in-law Poornima Indrajith and his older brother Indrajith Sukumaran are performers.
Talk To Similar Celebrities
Prithviraj Sukumaran's Marriage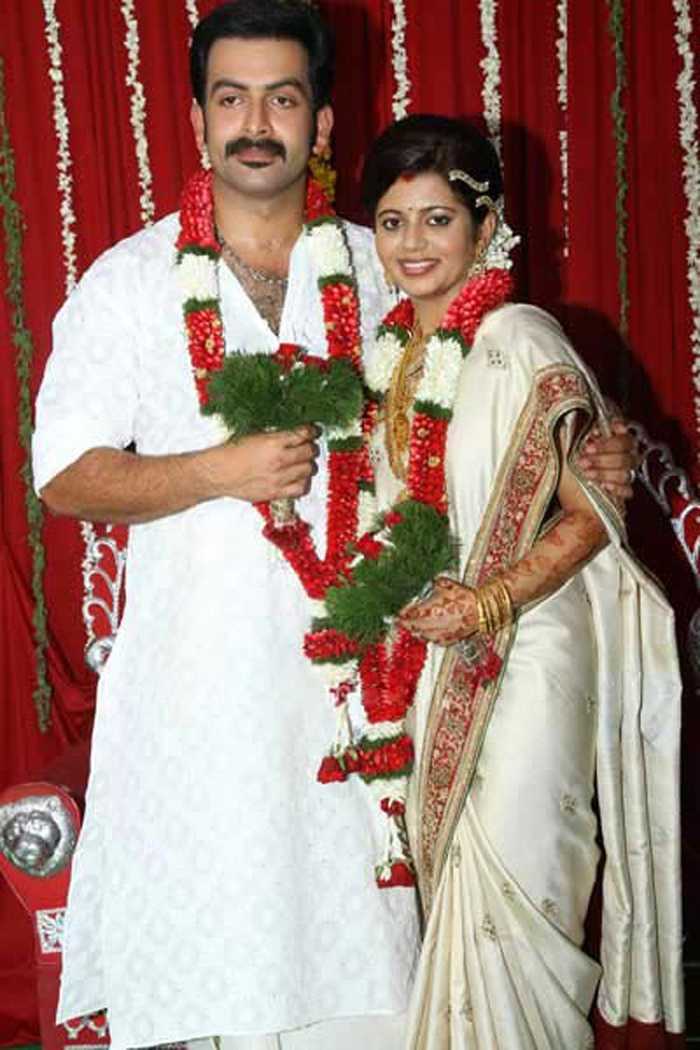 On April 25, 2011, Malayalam actor Prithviraj wed Supriya Menon in a discreet ceremony in Kerala's Palakkad. They called their daughter Alankrita when she was born in the year 2014. He discussed his wife and how they met in Mumbai in an interview with The Times of India. Despite being a Malayali, Supriya has lived in Mumbai for the majority of her life. Her hometown is Mumbai. In actuality, I was able to see Mumbai as Supriya did. Of course, I was acquainted with Mumbai before I met her. Supriya, though, was the one who took me to areas of Mumbai where I had never been.

The actor's voice grows more eloquent as he speaks of his wife as expresses thanks and respect. Supriya left her job and hometown to live in Kerala with me. I owe a lot to my wife. Without her assistance, I don't believe I would be where I am today. Supriya completed her post-graduate studies in journalism at a reputable London university. She started working as a special correspondent in rural India after joining the BBC in 2007. Travel has always been Prithviraj and Supriya's passion, and they adore exploring lesser-known locations around the globe. The pair continues to indulge in their favorite pastime, but only when it is convenient for Alankrita.
Prithviraj Sukumaran's Movies and Career
Actor, director, playback vocalist, producer, distributor, and action choreographer Prithviraj Sukumaran is primarily known for his work in Malayalam movies. He occasionally makes appearances in films in Tamil, Hindi, and Telugu. He has contributed to both popular and independent movies. In 2002, Prithviraj made his acting debut in the lead role of the Malayalam movie Nandanam. After his second piece, Nakshathrakkannulla Rajakumaran Avanundoru Rajakumari, it was published. He has since appeared in more than 100 movies. Let's Revisit some of the Best Movies of Prithviraj Sukumaran.
Prithviraj Sukumaran's First Movie: Nandanam (2002)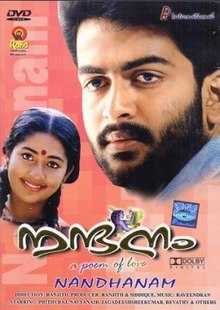 Director Fazil put actor Prithviraj through a screen test for one of his projects in 2001. Fazil introduced him to filmmaker Ranjith, who was developing his second film, Nandanam (2002), even though that project never materialized. Prithviraj went through a screen test for the part and was chosen. Though Prithviraj's debut acting role was in Nandanam.

Ranjith wrote, co-produced, and directed Nandanam, an Indian romantic drama movie in the Malayalam language, which translates to Heavenly Garden. starring Prithviraj Sukumaran and Navya Nair, with Kaviyoor Ponnamma, Revathi, Aravind Akash, Siddique, and Sai Kumar serving as supporting players. Sudheesh and K. J. Yesudas appear in cameos. The movie took home two South Asian Filmfare Awards and four Kerala State Film Awards.
Puthiya Mukham (2009)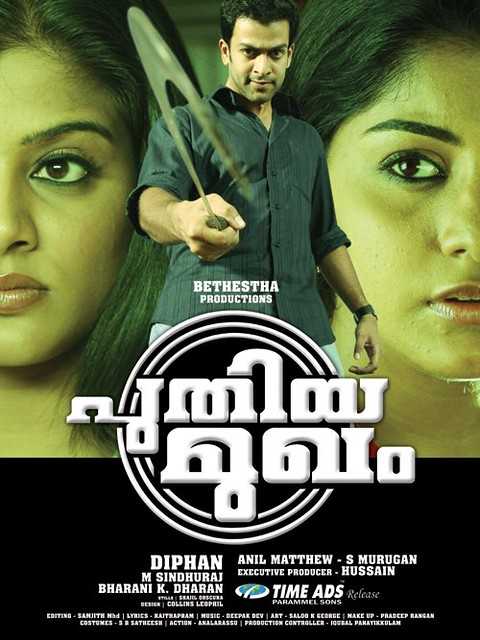 In 2009, Diphan and M. Sindhuraj released the action-thriller Puthiya Mukham in Indian Malayalam. Prithviraj Sukumaran, Bala, Priyamani, and Meera Nandan all appear in the movie. It was filmed in Malaysia, Thrissur, Palakkad, Kochi, and such places. Deepak Dev wrote the soundtrack and the original background music for the movie.

The movie was a huge financial hit at the box office and was credited with elevating Prithviraj's stardom in the Malayalam cinema industry. It was remade in Kannada as Ziddi and dubbed in Tamil under the same name. Additionally, this movie is available in Telugu as Yama Mudhuru.
Double Barrel (2015)
Lijo Jose Pellissery is the writer and director of the 2015 Indian Malayalam-language indie gangster spoof film Double Barrel, popularly known as Eratta Kuzhal. The movie, which is co-produced by Prithviraj Sukumaran, Santhosh Sivan, Arya, and Shaji Nadesan under the banner of August Cinema and Lijo Jose Pellissery under the banner of Amen Movie Monastery, stars Prithviraj Sukumaran, Indrajith Sukumaran, Arya, Chemban Vinod Jose, Sunny Wayne, Swathi Reddy, Isha Sharvani, Parvathi Menon Music was written by Prashant Pillai, and cinematography was handled by Abinandhan Ramanujam. The production of Double Barrel is thought to have cost 26 crore rupees ($3.3 million).

Majnu and Laila are like two precious stones that are only valuable when they are together. It is currently in the possession of a Goan underworld don who is trying to sell it in an effort to keep it away from his hated son Gabbar. Don meets Pancho and Vinci, two poor goons, and offers it for 10 crores. They consent and request one week to arrange the payment. When Billy, Gabbar's man, learns of this, he makes Pancho and Vinci an offer to acquire the property for 100 crores. Blacky gives Pancho and Vinci 5 crores, which are actually the Tarkovs' (the Russian mob in Goa). They intend to steal the black money from the Podiyadis to make up the remaining 5 crores (a local hawala gang in Kerala). While the transaction is taking place, confusion arises and a major gang conflict between all the group's results.
Naam Shabana (2017)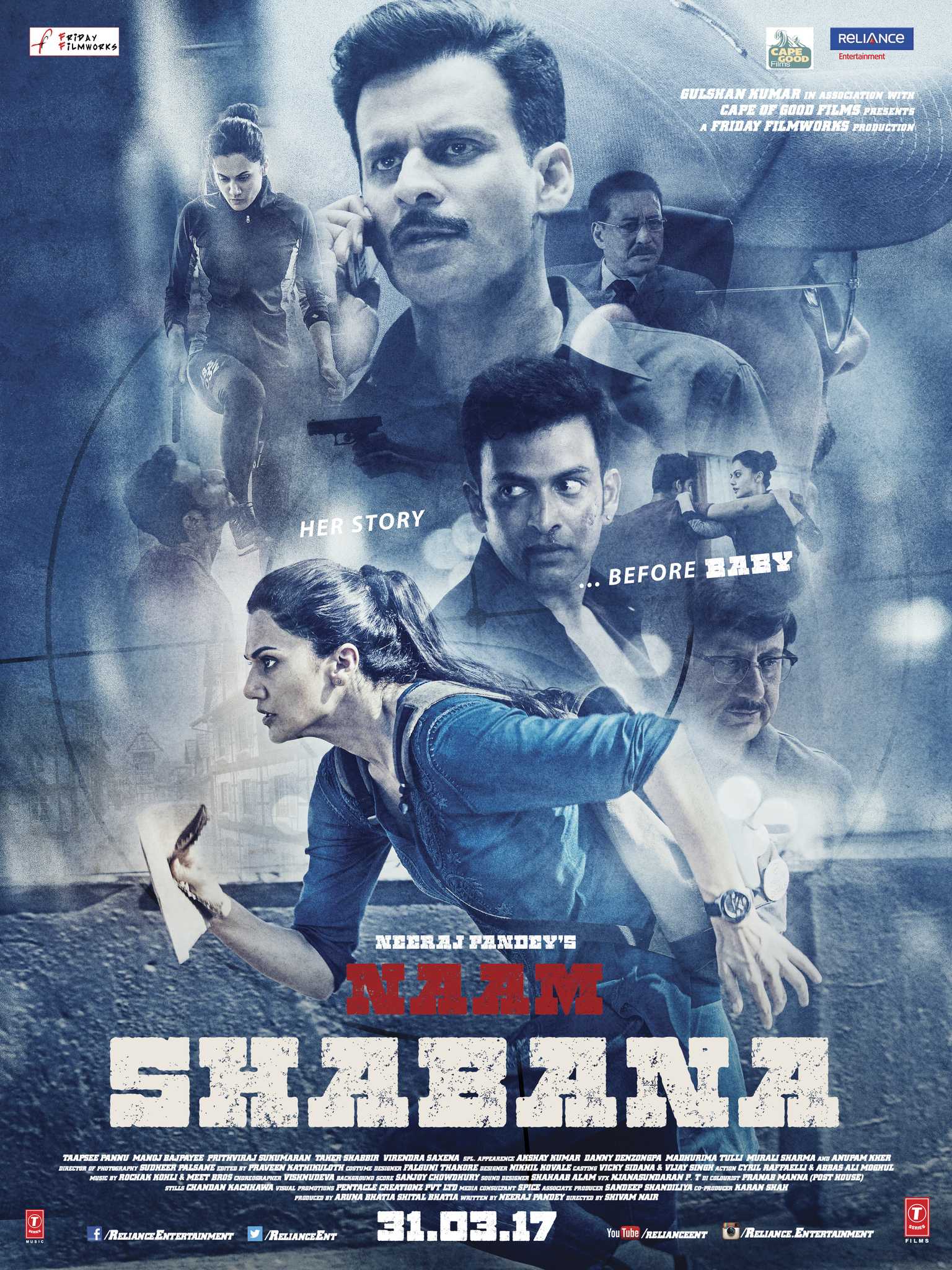 The 2017 Indian action-thriller movie Naam Shabana was written by Neeraj Pandey and co-produced by Pandey and Aruna Bhatia. It was directed by Shivam Nair. Taapsee Pannu reprises her role as Shabana in the prequel to the 2015 movie Baby. On March 31, 2017, the Telugu and Tamil dubs of the movie were made available. The Telugu title is Nene Shabana, while the Tamil title is Naanthan Shabana. The movie was outlawed in Pakistan a day after it opened there. The movie struggled at the box office.

The narrative is centred in a fight with some thugs who are making fun of a woman, a man is slain. Later, if the woman accepts to join a covert intelligence agency, she will receive a call promising to assist revenge the man's murder.
Lucifer (Prithiviraj as a Director) (2019)
In 2019, Prithviraj Sukumaran and Murali Gopy released the political action thriller Lucifer in the Malayalam language. Mohanlal plays the title role in the movie, which is produced by Antony Perumbavoor through the production company Aashirvad Cinemas. Vivek Oberoi, Manju Warrier, Tovino Thomas, Indrajith Sukumaran, Prithviraj Sukumaran, and Saniya Iyappan also appear in supporting roles. Sujith Vaassudev handled the cinematography, and Deepak Dev handled the music for the movie.

On March 28, 2019, Lucifer was presented in theatres all around the world. Additionally, Hindi and Telugu versions were released. It became the quickest Malayalam film to hit all three milestones, surpassing the 50 crore (US$6.3 million) mark in four days, the 100 crore (US$13 million) mark in eight days, and the 150 crore (US$19 million) mark in 21 days. In terms of box office receipts, revenue from the sale of satellite rights, and revenue from the sale of digital streaming rights in other languages, as of July 2021, Lucifer is the only Malayalam movie to have made more than 200 crore.

Currently, it is the most successful Malayalam movie ever. Critics gave the movie rave reviews, praising the performances and characterization and Direction. A trilogy will consist of Lucifer, L2: Empuraan, and an unannounced sequel, all of which are currently under production. The Godfather remake in Telugu is currently under production.
Prithviraj Sukumaran's Upcoming Movies
Salaar (2023)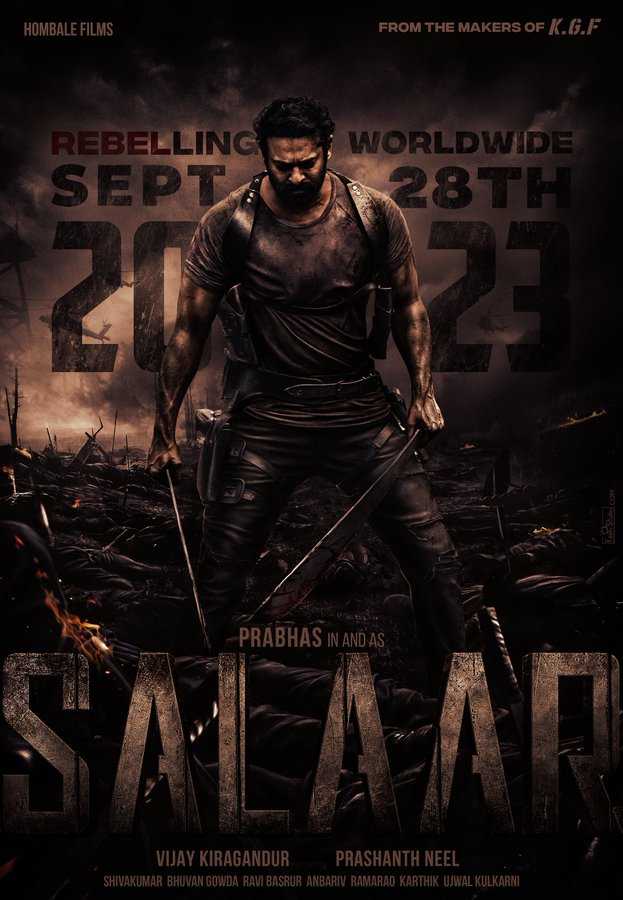 A new action thriller movie in Telugu called Salaar will be written, produced, and directed by Prashanth Neel and released by Hombale Films. Along with Jagapathi Babu, Shruti Haasan, and Prithviraj Sukumaran, Prabhas plays the film's lead role.

Principal photography for the movie near Godavarikhani, Telangana, started in January 2021 after it was announced in December 2020. Bhuvan Gowda is in charge of the cinematography, and Ravi Basrur is in charge of the music composition. The theatrical premiere of Salaar was initially planned for April 14, 2022, however it was postponed due to production issues brought on by the COVID-19 epidemic. The movie is slated for a 28 September 2023 theatrical debut.
Prithviraj Sukumaran's Career Timeline
Prithviraj Sukumaran's Controversies
Kaduva Scene Controversy
In response to criticism of certain offensive lines directed at people with disabilities in the Malayalam film Kaduva, its director Shaji Kailas and main actor Prithviraj Sukumaran issued an apology on Sunday. The protagonist, played by Prithviraj, was shown making offensive remarks toward people with disabilities and their parents in a clip from the movie, which was released on July 7.

The State Commission for Persons with Disabilities was contacted by Parivaar, an organization for parents of children with intellectual and developmental disabilities, due to the intense criticism the movie's discourse received on social media. The State Commissioner for Persons with Disabilities has sent letters to the producers Supriya Menon and Listin Stephen as well as the director Kailas, requesting an explanation for the offensive discourse. Meanwhile, Kailas posted a heartfelt apology about the incident on Facebook.

I sincerely apologize for the comments I made in the movie Kaduva that offended the parents of children with disabilities. There was a typo in the movie's dialogue. Since it was a mistake on my part, I humbly ask for everyone's pardon. Neither the dialogue's author, Jinu, the actor Prithviraj, nor I, the scene's director, were aware of the scene's potential implications Kailas posted a message on Facebook. Prithviraj shared Kailas' tweet and added an apology of his own. Sorry. A mistake was made. We accept and acknowledge it, Prithviraj wrote.
Prithviraj Sukumaran's Net Worth
Indian actor, playback singer, director, and producer Prithviraj Sukumaran is well recognised for his contributions in the Malayalam cinema industry. The actor has also appeared in Hindi, Tamil, and Telugu movies. He has won two Kerala State Film Awards for Best Actor, one Tamil Nadu State Award, and one National Film Award (as Producer). His filmography includes Nandanam, Classmates, Vaasthavam, Ayalum Njanum Thammil, Celluloid, Indian Rupee, Kaaviya Thalaivan, and Lucifer.

As of 2022, Prithviraj Sukumaran's net worth, as reported by several media outlets, is estimated to be around 4 million USD, or just over 30 crores. According to reports, he is the owner of a few expensive homes in Thiruvanthapuram, Chennai, Bangalore, and Cochin.

Leading entertainment websites have reported that the actor owns multiple properties in Dubai, United Arab Emirates, and runs his own production company, August Cinemas. In addition, he owns a Porsche Cayenne, an Audi Q7, and a BMW Z4. He also runs the Spice Boat restaurant in Qatar.

Apart from acting Prithviraj, earns a significant sum via gambling. Rthv participates in many advertisements and probably charges a lot for them. Additionally, he owns a sizable distribution and production company called Guit Inemas from which he unquestionably reaps significant financial rewards.

He is also a frequent guesser at stage shows, ceremonies, and ahead of nights. The building is also the headquarters for many larger businesses including Kalyan Silk, Set Homes, etc. Additionally, Prithviraj has substantial investments in the stock market and other businesses.
Prithviraj Sukumaran's Awards and Achievements
2003 –Won Kerala Film Critics Association Awards- Best Actor for Meerayude Dukhavum Muthuvinte Swapnavum and Chakram
2009 –Won Asianet Film Awards- Youth Icon of the Year
2011-Won National Film Awards-Best Feature Film in Malayalam-Indian Rupee
2006- Won Kerala State Film Awards-Best Actor-Vaasthavam
2011- Won Kerala State Film Awards-Best Film-Indian Rupee (Shared with Santhosh Sivan & Shaji Nadeshan)
2012- Won Kerala State Film Awards-Best Actor-Celluloid
2012- Won Kerala State Film Awards-Best Actor-Ayalum Njanum Thammil
2013-Won Filmfare Awards South-Critics Award for Best Actor – South-Celluloid
2014-Won Tamil Nadu State Film Awards-Best Villain-Kaaviya Thalaivan
2015 –Won CPC Cine Awards 2015 – Best Actor for Ennu Ninte Moideen
2020 – Won Vanitha Film Awards-Best Director for Lucifer
Prithviraj Sukumaran's Interesting Facts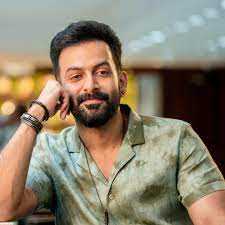 For his work in the political-crime thriller Vaasthavam, Prithviraj won the Kerala State Film Award for Best Actor in 2006 at the young age of 24.
As part of a trial project for the Kerala Emergency Medical Services Project, the high-tech ambulance service 108, run by Arogyakeralam (National Rural Health Mission), appointed Prithviraj as its brand ambassador in 2010. The NRHM has put 25 high-tech ambulances into service with the goal of providing emergency care to the underprivileged, and many more have since been put into service.
In 2009, Prithviraj made his debut in playback singing with the song Kaane Kane for the movie Puthiya Mukham, whose composer was Deepak Dev.
Filmmaker Fazil is to blame for Prithviraj's entrance into the business. Fazil, who directed him in Nandanam, was the one who gave director Ranjith the results of his screen test. Ranjith urged him to grow a beard for the movie because the actor, who was only 19 years old and appeared very youthful, and the director wanted him to look more mature.
5. With the action movie Lucifer, starring Mohanlal, which became the highest-grossing Malayalam film ever with over Rs 150 crore in just 21 days, Prithviraj made his directorial debut in 2019. The film Lucifer is the first in a trilogy; L2:Empuraan is now in production, and a still-untitled second film is being developed.
Prithviraj excelled in school, and he and his brother Indrajith both used to play the main characters in school plays and frequently portrayed Shakespearean figures on stage.
Social Media
Frequently Asked Questions