Your entry has been submitted!
Mobile number already exists, you have already submitted your entry!
Fahadh Faasil Movies, Biography, Family, Career, Age, Wife, Birthday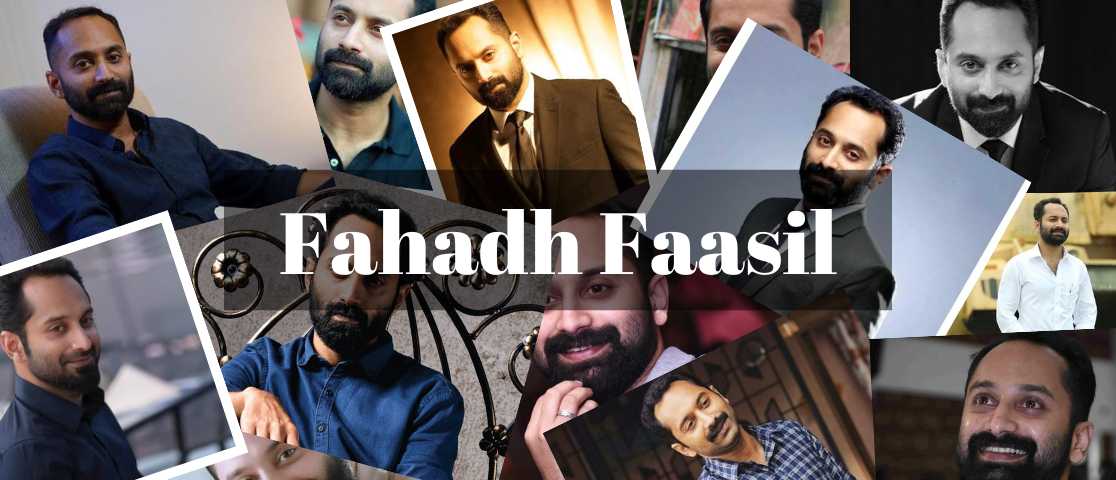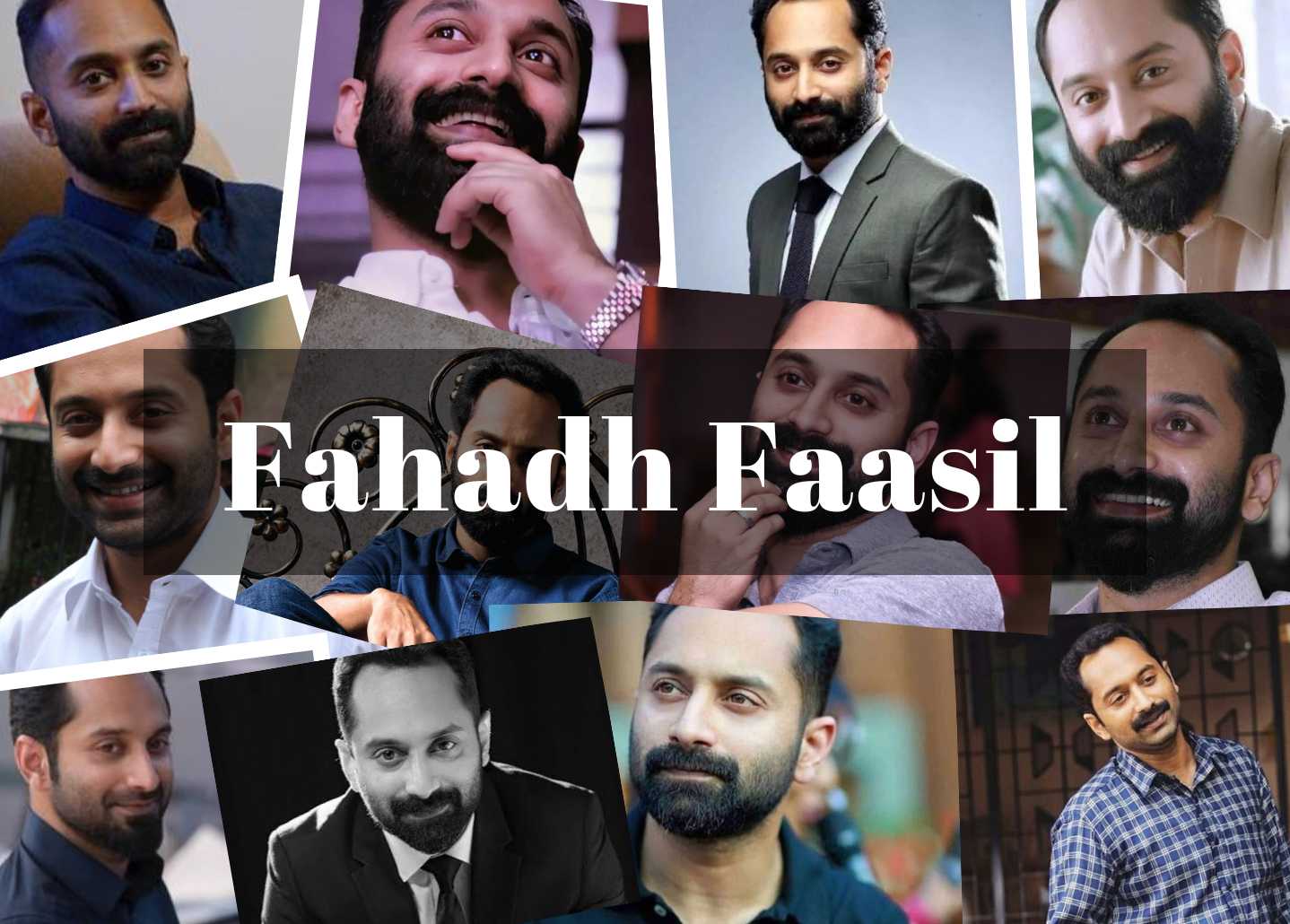 Biography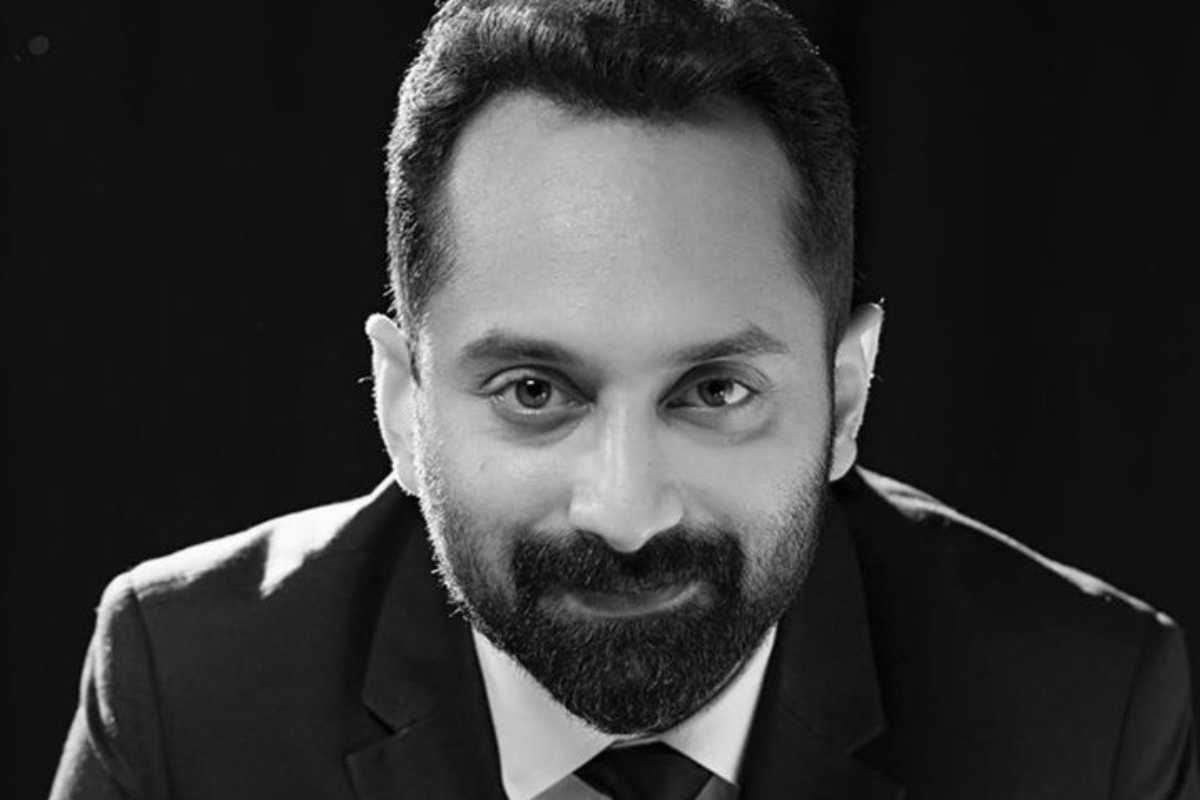 Fahadh Faasil is an Indian actor and film producer who primarily works in Malayalam films with a few Tamil films thrown in for good measure. He has appeared in over 50 films and has won numerous accolades, including a National Film Award, four Kerala State Film Awards, and three Filmfare Awards South.

The director Fazil's son is named Fahadh. At the age of 19, Fahadh made his acting debut as the lead character in his father Fazil's critically and financially unsuccessful romantic comedy Kaiyethum Doorath from 2002. After a 7-year hiatus, Fahadh returned in the short film Mrityunjayam from the anthology movie Kerala Cafe (2009). He gained notoriety for his performance as Arjun in the suspenseful movie Chaappa Kurishu (2011). In addition to his role in Akam, Fahadh got his first Kerala State Film Award for Best Supporting Actor for his work in Chaappa Kurishu. Fahadh Faasil's zodiac sign is Leo.

For his work in Thondimuthalum Driksakshiyum (2017), he received the National Film Award for Best Supporting Actor, and it was his third Filmfare Award for Best Actor - Malayalam. In 2018, he played the roles of Prakashan in the top-grossing Malayalam movie Njan Prakashan and Aby in Varathan. Fahadh gained praise for his portrayal as the titular anti-hero in the criminal drama Joji in 2021, and he later won widespread praise from critics for his work in the political thriller Malik.

Age
Fahadh Faasil was Born on 8th August 1982. Fahadh Faasil's age as of 2023 is 40 years.
Childhood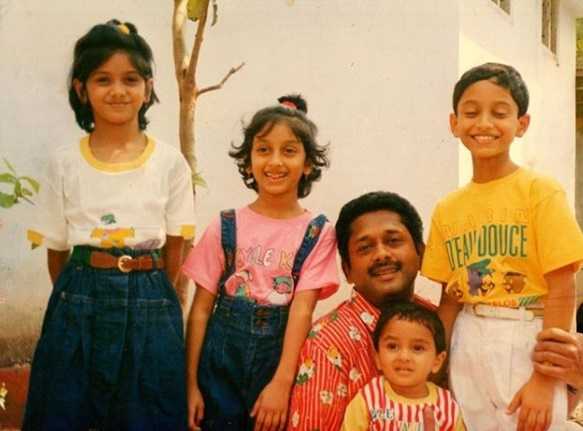 Fahadh Faasil Birthday is on 8th of August. Fahadh Faasil was born in the year 1982. Fahadh Faasil's age is 40 as of 2022. Fahadh Faasil's place of birth is Alappuzha, Kerala, India.
During an Interview, while talking about quitting engineering, he said, I have discussed my engineering college dropout story earlier in a couple of my interviews. In America, you cannot shift majors after the first two years of school or else it meant your financial aid is withdrawn. So after my second year, my advisor called me in for a counseling session as my grades were falling crazy. During the session, I somehow gathered the courage to admit that I am a failed actor/individual who has been running away from my own and measurements are the last thing I want to do with my life. My advisor took the initiative to write about my dream and I was shifted to the art school. After six years in America and when I returned home without a degree, the only thing I felt good about was the fact that, since I don't have a degree I could start anywhere

Education
Fahadh Faasil's school name was SDV Central School in Alappuzha, Lawrence School in Ooty, and Choice School in Tripunithura. Fahadh Faasil completed is graduation from Sanatana Dharma College in Alleppey and his master's degree in philosophy from the University of Miami in the United States. Fahadh Faasil is an Engineering College Dropout.

Family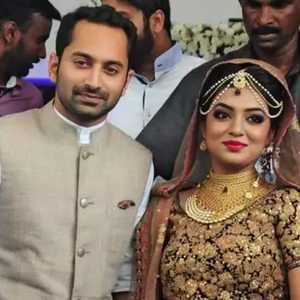 Fahadh Faasil is the son of film director Fazil and his wife Rozina. He has two sisters named Ahameda and Fatima and one brother named Farhaan, who is also an actor by profession. He began dating Malayalam actress Nazriya Nazim on January 20, 2014, and they got married on August 21, 2014, in Trivandrum. On the sets of Anjali Menon's Bangalore Days (2014), where they portrayed husband and wife, the couple got to know one another better. Fahadh said that the marriage had been arranged in large part by their parents.

Career
First Movie: Kaiyethum Doorath (2002)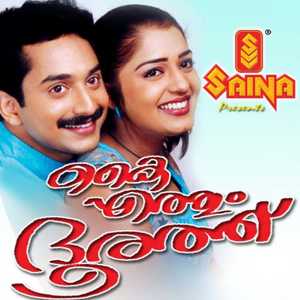 Fazil wrote, produced, and directed the 2002 Indian Malayalam romantic drama film Kaiyethum Doorath, which translates to within reach. Fahadh, who is credited as Shaanu in the movie and co-starred alongside Nikita Thukral, made his acting debut. Mammootty made a brief guest appearance. It was a release for Onam.

At the age of 19, Fahadh debuted in the film industry as the leading man in his father Fazil's romantic comedy Kaiyethum Doorath, which was a critical and commercial flop. Don't blame my father for my failure since it was my error and I entered into acting without any training of my own, Fahadh later defended his father. Following his debut, he travelled to the United States for five years to further his education.

Kerela Cafe (2009)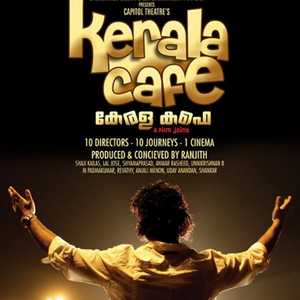 A group of ten directors, including Lal Jose, Shaji Kailas, Anwar Rasheed, Shyamaprasad, B. Unnikrishnan, Revathy, Anjali Menon, M. Padmakumar, Shankar Ramakrishnan, and Uday Ananthan, collaborated on the 2009 Indian anthology film Kerala Cafe, which was produced by Ranjith. A group of ten directors collaborated to create a single film for the first time in Malayalam cinema. Ten film directors, singers, editors, art designers, and nearly all of the leading Malayalam actors participated in this unusual project. The cast also features Navya Nair, Nithya Menen, and others. Mammootty, Suresh Gopi, Dileep, Prithviraj Sukumaran, Rahman, Fahadh Faasil, Jayasurya, and Suraj Venjarammood are among the actors.

In 2009 to star in filmmaker Ranjith's film Kerala Cafe. The movie was released by Backwater Media & Entertainment Private Limited. Kerala saw the movie's release on October 29, 2009. Director Uday Ananthan cast Fahad in his Mrityunjayam, one of the 10 shorts in the movie, at Ranjith's request. In the ghost movie Mrityunjayam, which is set in a frightening ancient Mana, he portrayed a journalist. He was picked to co-star in Pramani by B. Unnikrishnan. He next starred in the thriller Cocktail as a business executive (2010). His subsequent movie, Tournament, was a thriller as well.

Diamond Necklace (2012)
Diamond Necklace is a 2012 Indian love drama film in the Malayalam language, which was written and directed by Lal Jose and stars Fahadh Faasil, Anusree, Samvrutha Sunil, and Gauthami Nair. The life of Dubai-based oncologist Dr. Arun Kumar is depicted in this film, including the end of his opulent lifestyle following his encounters with three ladies from various social classes. On May 4, 2012, Diamond Necklace became available. At the box office, it was a financial triumph and earned favourable reviews. The movie took home two Filmfare Awards South: Best Music Director and Best Supporting Actress (Gauthami Nair).

A economic and critical success, Diamond Necklace played in theatres for more than 100 days. The Kochi Town Central Police filed a complaint against Fahadh in June 2012 for breaking the law prohibiting the presentation of smoking-related imagery in public places. Since the movie's debut, a Diamond Necklace billboard featuring him smoking a cigarette had been put up in front of Kochi's Kavitha Theatre. He played an auto rickshaw driver in Lijin Jose's Friday (2012), which was his subsequent movie.

Iyobinte Pusthakam (2014)
Fahadh appeared in the expensive film Iyobinte Pusthakam, which he also produced.The Book of Iyob is a 2014 Indian Malayalam-language historical thriller movie that was directed by Amal Neerad. Isha Sharvani, Jinu Joseph, Chemban Vinod Jose, Vinayakan, Padmapriya, Sreejith Ravi, T.G. Ravi, Amith Chakalakkal, John Vijay, Soubin Shahir, and Lena play supporting parts alongside Fahadh Faasil, Lal, and Jayasurya. P.J. Antony, played by Aashiq Abu, makes a brief appearance. The movie was co-produced by Faasil and Neerad. Gopan Chithambaran wrote the script, and Syam Pushkaran wrote the dialogue.
The historical drama takes place at Munnar in the Western Ghats in the middle of the 20th century. It focuses on Iyob's life and the competition between his sons Aloshy, Ivan, and Dimitri, who were given the names of the brothers from The Brothers Karamazov by Fyodor Dostoyevsky. The 7th of November 2014 saw the release of Iyobinte Pusthakam. The movie was a box office hit and received excellent reviews. It won three awards from the Kerala Film Critics Association and five from the Kerala State Film Awards.

Thondimuthalum Driksakshiyum (2017)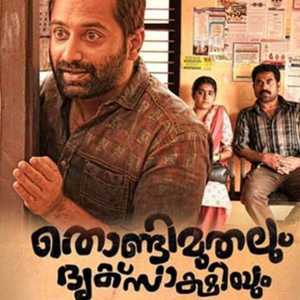 The main character and the witness is the title of a 2017 Indian criminal drama film written and directed by Dileesh Pothan in the Malayalam language. Along with Nimisha Sajayan, Alencier Ley Lopez, Vettukili Prakash, and Sibi Thomas playing supporting parts, the movie stars Fahadh Faasil and Suraj Venjaramoodu. The movie's creative director was Syam Pushkaran. Rajeev Ravi handled the cinematography, and Bijibal handled the music composition.

The production of Thondimuthalum Driksakshiyum cost 65 million rupees. Kerala saw the release of the movie on June 30, 2017. It was well-received by critics and a financial triumph at the box office, earning 179.3 million in Kerala alone. The Hindu listed the movie among their 25 best Malayalam movies and the Top 5 Malayalam movies of 2017.

The movie was honored with several awards, including three National Film Awards, two Kerala State Film Awards, four Filmfare Awards South, three South Indian International Movie Awards, eight Asianet Film Awards, six CPC Cine Awards, four Vanitha Film Awards, three Kerala Film Critics Association Awards, two Asiavision Awards, and one at the International Film Festival of Kerala.

Trance (2020)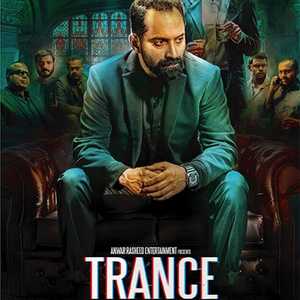 Anwar Rasheed is the director, producer, and writer of the 2020 Indian Malayalam language neo-noir psychological thriller Trance. Vincent Vadakkan is the screenwriter. With Dileesh Pothan, Gautham Vasudev Menon, Nazriya Nazim, Chemban Vinod, and Soubin Shahir playing supporting roles, it stars Fahadh Faasil in the lead role. Under the name Anwar Rasheed Entertainments, Rasheed himself produced the movie. centred on issues of spirituality's commercialization, religion, and drug addiction. The story of the movie is centered around the activities of Viju Prasad, played by Faasil, an atheist motivational speaker from Kanyakumari who is employed by a con company to pose as a Christian pastor.

After almost eight years since he last helmed a film, Rasheed made his filmmaking comeback with Trance (2012). Principal photography for this 35-crore rupee production started in July 2017 and ended on September 1, 2019. The majority of the film was shot in Mumbai, India, Dubai, and coastal Kanyakumari. It was the first Malayalam movie to use sync sound and Bolt High-Speed Cinebot cameras.

Fahadh steals the limelight by playing a figure who is both hysterical and unsettling, according to The Indian Express, which applauded his performance. After Trance, Fahadh started making movies that were available on OTT platforms while India battled the COVID-19 pandemic.
Pushpa: The Rise (2021)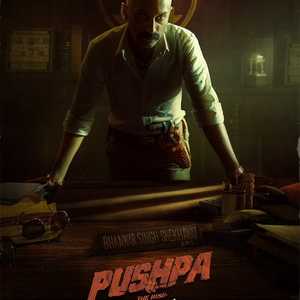 In 2021, Sukumar will write and direct the action drama movie Pushpa: The Rise - Part 1. The film, which was made by Mythri Movie Makers in collaboration with Muttamsetty Media, stars Allu Arjun as the title character, Fahadh Faasil (in his Telugu debut), and Rashmika Mandanna. Supporting roles are also played by Jagadeesh Prathap Bandari, Sunil, Rao Ramesh, Dhananjaya, Anasuya Bharadwaj, Ajay, and Aja The first of two films follows the rise of a coolie in a red sandalwood smuggling ring. Red sandalwood is a rare wood that can only be found in the Seshachalam Hills of the state of Andhra Pradesh.

The film's soundtrack and music were written by Devi Sri Prasad, and Karthika Srinivas-Ruben and Miroslaw Kuba Brozek, respectively, handled the cinematography and editing. The Telugu version of Pushpa: The Rise, as well as dubbed versions in Malayalam, Tamil, Kannada, and Hindi, were released on December 17, 2021. Both the public and the critics had conflicting opinions about it.

Other Movies
Fahadh played Srinivas, a young architect who suspects his beautiful wife is a yakshi, in Akam (2011), a contemporary adaption of Malayattoor Ramakrishnan's psycho-thriller novel Yakshi. It felt like I was reinventing myself while playing Srinivas. Before we began filming, we held a workshop where I had plenty of time to delve into the character's intricacies. I re-invented myself while re-inventing Srinivas Fahadh's expressed his viewpoint. The Dubai International Film Festival hosted the premiere of the film. For his roles in Chappa Kurishu and Akam, he received the Kerala State Film Award for Second Best Actor in 2012.

The cinematographer Rajeev Ravi's directorial debut Annayum Rasoolum, Lijo Jose Pellissery's Amen, V. K. Prakash's Natholi Oru Cheriya Meenalla, Salam Bappu's directorial debut Red Wine, debutant Anil Radhakrishnan Menon's North 24 Kaatham, and Sathyan Anthikad's Oru Indian Pranayakatha were among his important films. For his portrayal in North 24 Kaatham, he received the Kerala State Film Award for Best Actor. Amen was a commercial and critical success, with Khaleej Times naming it one of the finest films of the year, while Annayum Rasoolum was a commercial hit. Oru Indian Prayankatha was a surprise success.

Fahadh also appeared in the multi-starrer blockbuster film Bangalore Days. It is widely regarded as one of the best Malayalam films produced under the New Generation movement. He had a disappointing year in 2015 because he was unable to complete a successful project. He starred in the films Ayal Njanalla, Haram, and Mariyam Mukku, all of which didn't perform well at the box office.

His first film of 2016, Monsoon Mangoes, was a box office flop, despite the fact that his performance was acclaimed and the film received positive reviews. On February 5, 2016, he released Maheshinte Prathikaaram, which became a commercial hit. Both the crowd and critics praised it, and it was a significant step forward in his career. In 2017, he appeared in four films, two of which were commercial and critical successes: Take Off and Thondimuthalum Driksakshiyum. At the 65th National Film Awards, Thondimuthalum Driksakshiyum received three awards. Fahadh got Best Supporting Actor in addition to Best Malayalam film and Best Screenplay for the film. Fahadh made his Tamil film debut with the film Velaikkaran, in which he portrays the antagonist opposite Sivakarthikeyan.

Varathan (2018), Njan Prakashan (2018), and Kumbalangi Nights (2019) were all critical and commercial hits for Fahadh, grossing more than 100 crore at the box office. In Kumbalangi Nights, he played Shammi, a character who gained a cult following thanks to several of his dialogues. Njan Prakashan grossed 52 crore worldwide, making it one of the highest-grossing Malayalam films of all time. His film in 2019 was Athiran, a psychological thriller in which he played a doctor. It earned mostly excellent reviews and did well at the box office. Super Deluxe, in which he co-starred with Vijay Sethupathi, Samantha Akkineni, and Ramya Krishnan, was his next Tamil film. His performance in the film was highly received by critics, who said his role was well crafted.The first film was C U Soon (2020), which was India's first computer-generated film. It earned mostly positive feedback from critics.

Mahesh Narayanan's big-budget political thriller Malik was Fahadh's next release in 2021. Fahadh's most expensive Malayalam film to date, the film was set to be released in 2020. In addition to Fahadh, the film features major roles for Nimisha Sajayan, Vinay Fort, Dileesh Pothan, and Joju George. Malik earned widespread critical acclaim and overwhelmingly enthusiastic feedback from fans, with several critics hailing Fahadh's performance as possibly his greatest in his career.
Upcoming Movies
Fahadh Faasil is a well-known actor. He has a significant fan base on social media. As we are all aware, he frequently posted pictures of himself wearing stylish attire. He like wearing dresses in the colours red, black, and white. With his outstanding performances in Malyalam and Tamil movies, he is poised to astound his fans with his unique characters and phenomenal acting in the films, which are scheduled to be released in 2022 and 2023. Fahadh Faasil will be seen in the Movies like Maamannan and Paachuvum Albhuthavilakkum.

Career Timeline
Controversy
Irul Release Controversy
Irul, a mystery thriller aired on Netflix on April 2, 2021, was his first release in the year 2021. Fahadh gained critical accolades for portraying a mystery character, despite the film's mixed reviews due to its convoluted plot. Joji, a crime drama directed by Dileesh Pothan, was released just five days after Irul. Critics praised his performance in the film in which he played the titular anti-hero. Some critics and fans believe his performance in it to be one of his best of his career. The tale is unmistakably based around Fahadh's character, Firstpost noted, and the actor plays a deceptively placid layabout boiling with wrath with the sort of unassuming brilliance that has become his trademark.Nearly a week after the release of Joji, the Film Exhibitors United Organisation of Kerala (FEUOK) issued a warning to Fahadh about acting in films intended for OTT streaming. According to reports, FEUOK has threatened that his upcoming blockbuster films in 2021, such as Malik, may experience challenges in getting a theatrical release if he continues to work with OTT platforms. However, the organisation afterwards maintained that all of the reports were false and that they had no relation to them.

Net Worth
Fahadh Faasil's Net Worth is $10 million estimate for Fahadh's wealth has been made. His successful acting career has allowed him to amass this amount of wealth. Every year, a person's monthly salary or net worth changes. Fahadh Faasil's primary sources of income include acting, movies, and brand sponsorship. Although Fahadh Faasil's earnings for the year have not yet been determined, it is expected that he will receive a salary raise comparable to that of 2021. He owns an Audi in his collection of vehicles. 2-4 lakhs is Fahadh Faasil's salary. Fahadh Faasil has endorsed brands like Titan, Milma, Jos Alukkas, Adithi Latta, Bombay gold and diamonds, UAE Exchange and Estilocus.

Awards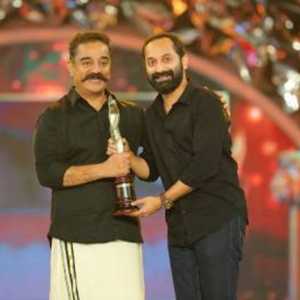 2012- Won 42nd Kerala State Film Awards-Second Best Actor-For Movies Chaappa Kurishu, Akam
2012- Won 15th Asianet Film Awards- Youth Icon of the Year- For Movies like Annayum Rasoolum, Amen, Artist
North 24 Kaatham
2013- Won 2nd South Indian International Movie Awards- Critics Choice Best Actor – Malayalam- Diamond Necklace
2013- Won 60th Filmfare Awards South- Best Actor – Malayalam- 22 Female Kottayam
2014- Won 61st Filmfare Awards South- Best Actor – Malayalam- North 24 Kaatham
2015- Won 17th Asianet Film Awards- Performer of the Year- For the Movies like Iyobinte Pusthakam, God's Own Country,
Bangalore Days, 1 by Two, Money Ratnam
2018- Won International Film Festival of Kerala- Best Actor- Thondimuthalum Driksakshiyum
2018- Won 7th South Indian International Movie Awards-Critics Choice Best Actor – Malayalam- Thondimuthalum Driksakshiyum
Interesting Facts
Fahadh Faasil enjoys having pets.
Fahadh Faasil enjoys travelling to hill towns.
Fahadh is very close to his family, and they all call him Shanu in a loving manner. Nazriya Nazim, the spouse of Fahadh Faasil, also calls him Shanu.
On Instagram, Fahadh Faasil has a tremendous fan base.
Fahadh Faasil enjoys biking as well.
Because he feels unfulfilled by his films, Fahadh Faasil, who is considered as media-shy, does not frequently participate in promotions.
Indian actor Fahadh Faasil primarily performs in Telugu and Malayalam movies.
He was raised in a Muslim household.
His first Malayalam movie, Kaiyethum Doorath, didn't perform well at the box office in 2002.
He subsequently carried on with his education in the US. He returned to India after five years and acted in the Malayalam movie Kerala Cafe (2009).
He appeared in the Malayalam movies Pramani, Cocktail, Tournament, and Best of Luck in 2010.
He became incredibly well-known thanks to the 2011 Malayalam movie Chaappa Kurishu. Because of a protracted kissing scene, the movie received bad press. In Malayalam movies, it is regarded as the first-ever (and longest) kissing scene.
He made appearances in 12 Malayalam movies in 2013, including Natholi Oru Cheriya Meenalla, Akam, Artist, North 24 Kaatham, and D Company.
His previous Malayalam movies include Haram, Thondimuthalum Driksakshiyum, Kumbalangi Nights, and Trance (2020).
He appeared in Amal Neerad's Nee Malayalam music video in 2018.
Profile Summary
How to book a personalised celebrity video wish from a celebrity similar to Fahadh Faasil?
Knowing about Fahadh Faasil is so much fun. How about getting a message from a celebrity similar to Fahadh Faasil? Tring makes it possible!

Now you can get a personalised celebrity video message from over 12000+ celebrities!

What's better than your favourite celebrity making a video for your loved ones? This is your chance to get a personalised celebrity message from celebs like Daisy Shah, Shankar Mahadevan, Shaan, Salim Merchant, Shraddha Arya and many more!

All the best experiences, moments and special wishes in one FREE Celebrity Video!

It takes just 4 steps to share the best anniversary wishes with your wife. Surprise your loved ones now!


Click here to fill out the form above.
Fill in the required details
Click on "Claim Your Rewards"
Select your favourite celebrity.
Your Personalised Celebrity Shoutout Video/Message will be delivered to your mail/Whatsapp, which takes care of your pocket as well!
Ready to make memories? Book your wish now!
Social Media
Frequently Asked Questions