Mansoor Ali Khan Pataudi | Cricket, Biography, Wife, Family, Death

Violeena Vargav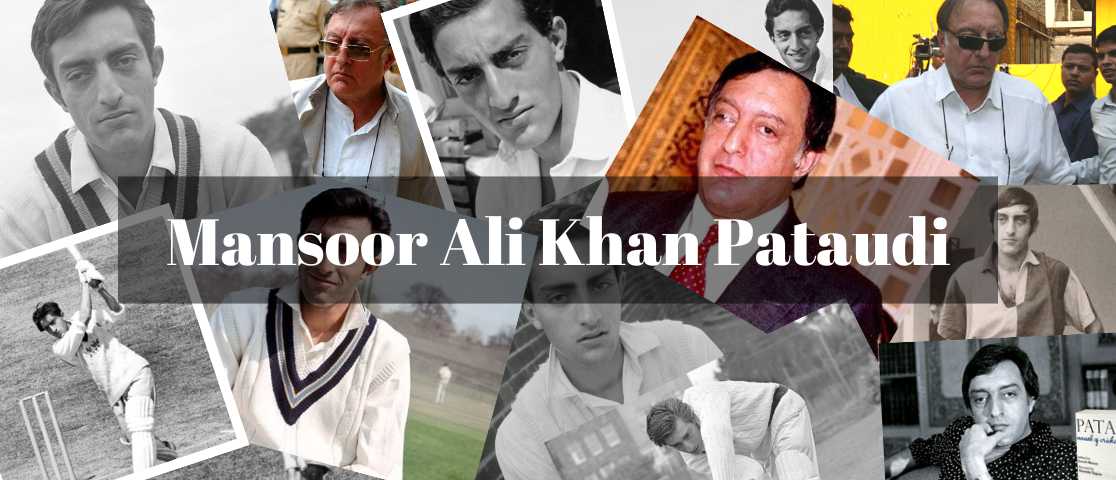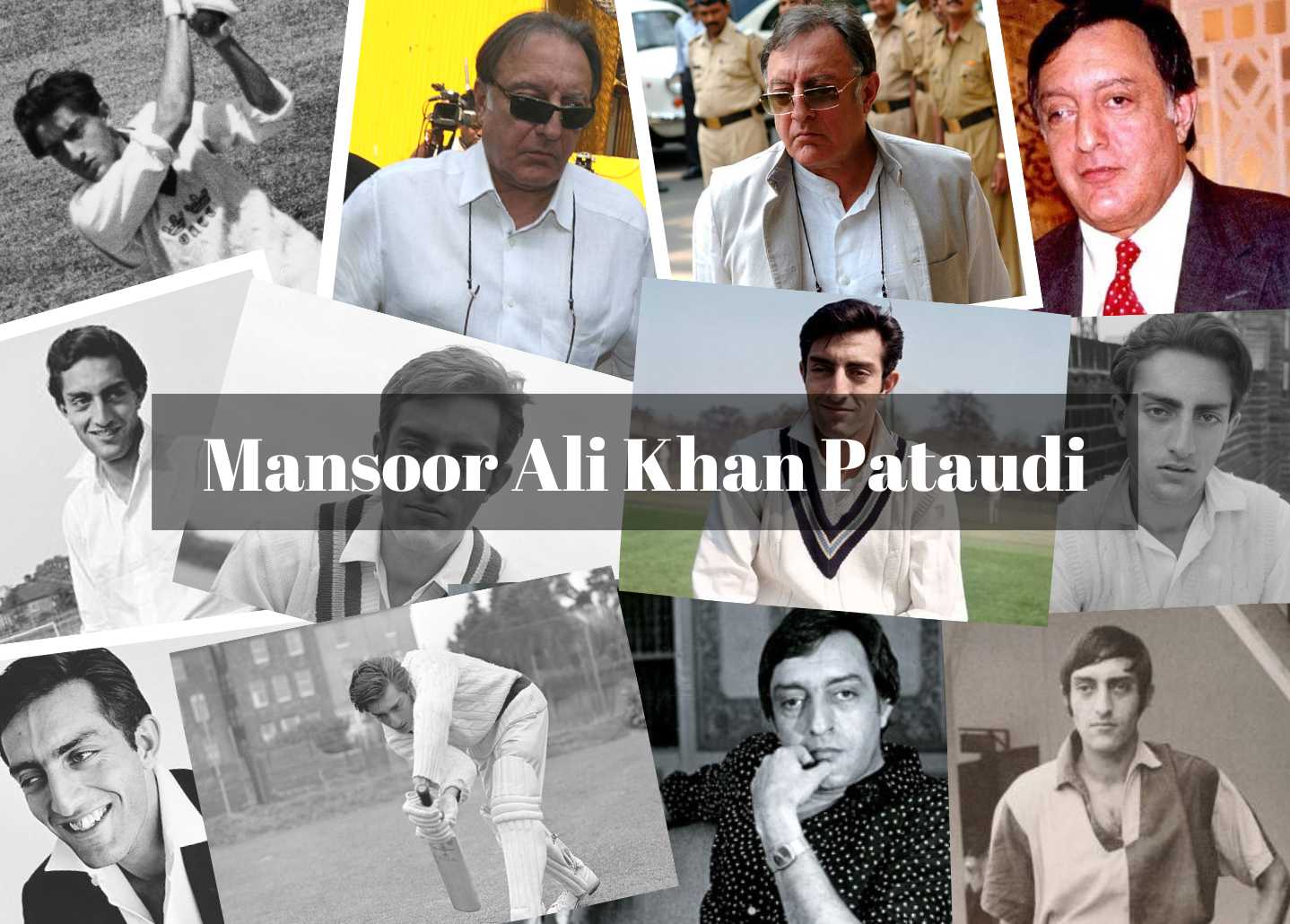 Mansoor Ali Khan Pataudi's Biography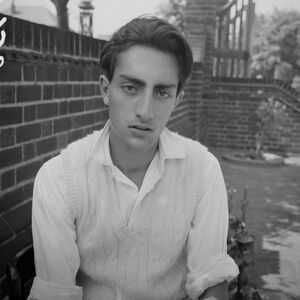 Mansoor Ali Khan Pataudi was a famous former Indian cricketer and former captain of the Indian Cricket Team. One of India's finest cricket players, Pataudi, was named captain at the age of 21. As of his time, Ted Dexter, a former England captain, and commentator John Arlott both referred to Pataudi as the Best Fielder in the World.

Mansoor Ali Khan Pataudi's full name was Nawab Mohammad Mansoor Ali Khan Pataudi. Mansoor Ali Khan Pataudi's nickname was Tiger Pataudi. Mansoor Ali Khan Pataudi's birthday is on 5 January 1941. Mansoor Ali Khan Pataudi died on 22 September 2011. Mansoor Ali Khan Pataudi's age was 70 years, at the time of his death. Mansoor Ali Khan Pataudi's birthplace was Bhopal City, Bhopal State, British India. Mansoor Ali Khan Pataudi's death place was Delhi, India. Mansoor Ali Khan Pataudi's zodiac sign was Capricorn. Mansoor Ali Khan Pataudi's height was 1.68m or 5'6. Mansoor Ali Khan Pataudi's religion was Islam. Mansoor Ali Khan Pataudi did right-handed batting. Mansoor Ali Khan Pataudi was a right-arm medium bowler.

Iftikhar Ali Khan Pataudi, the last king of the princely state of Pataudi under the British Raj, was the father of Mansoor Ali Khan Pataudi. When his father passed away in 1952, Pataudi was granted the privy purse, certain rights, and the right to use the title Nawab of Pataudi in accordance with the provisions previously agreed upon when princely states were incorporated into Independent India. However, all came to an end in 1971 when India's Constitution underwent its 26th Amendment.
Claim Your FREE Celebrity Shoutout
✕
Claim Now!
Mansoor Ali Khan Pataudi's Family and Mansoor Ali Khan Pataudi's Education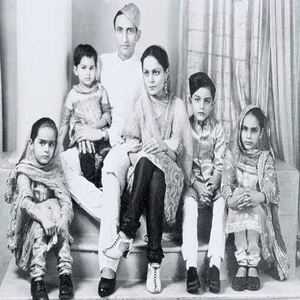 Mansoor Ali Khan Pataudi's father's name was Nawab Iftikhar Ali Khan and he was a renowned cricketer himself. Mansoor Ali Khan Pataudi's mother was Sajida Sultan and she was the Nawab Begum of Bhopal. Mansoor Ali Khan Pataudi had an older sister Saleha and younger sisters Sabiha and Qudisa. His aunt Abida Sultan was the princess of Bhopal, while his grandfather Hamidullah Khan served as the last Nawab to rule the city of Bhopal. His great-grandmother was Kaikhusrau Jahan, the Begum of Bhopal, and his first cousin was Shahryar Khan, the head of the Pakistan Cricket Board. He was the previous Nawab of the states of Pataudi and Bhopal. The first Nawab of the Pataudi State was Faiz Talab Khan, a Pashtun of the Barech tribe from Kandahar, Afghanistan, who founded the Pataudi family in 1804.

Mansoor Ali Khan Pataudi had his education at Minto Circle in Aligarh and Welham Boys' School in Dehradun (Uttarakhand), Lockers Park Prep School in Hertfordshire, where he was taught by Frank Woolley, and Winchester College. He studied French and Arabic at Oxford's Balliol College.

On his eleventh birthday in 1952, Mansoor Ali Khan Pataudi's father passed away while engaging in polo in Delhi, and Mansoor thereafter took his place as the ninth Nawab. He retained the title until the privileges were eliminated by the Government of India by the 26th amendment to the constitution in 1971, despite the princely state of Pataudi having been amalgamated with India after the end of the British Raj in 1947.
Talk To Similar Celebrities
Mansoor Ali Khan Pataudi's Relations and Marriage
Simi Garewal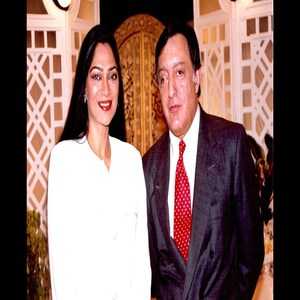 Simi Garewal and Mansoor Ali Khan Pataudi had a passionate love affair. The two were frequently seen walking hand in hand, whether they were attending major events or attending cricket matches and outdoor shoots. Fans have long believed that the actress and cricketer were a natural match because of how similar their sense of style and attitude were. Pataudi, apparently, even had plans to arrange a meeting between his parents and Garewal.

Mansoor Ali Khan met Sharmila Tagore, and fate intervened before he could take Simi Garewal to meet his parents. Tiger Pataudi reportedly made the decision to be out about his connection with the two after they realized they could no longer stay apart. He went to Simi Garewal's flat to inform her about it, according to a report. Everything about the situation felt unpleasant. The actress reportedly urged that he drink the lemonade, and the cricketer blotted out the truth even before taking a sip. Simi, however, was not going to fret about it because she had a feeling about it. She didn't make a scene out of it, being the poised and graceful person she was, and instead decided to go with Masoor to the elevator as he got up to leave.

In the 1990s, Simi Garewal served as the host of the widely watched chat show Rendezvous with Simi Garewal. To everyone's amazement, the actress welcomed Mansoor Ali Khan Pataudi, her ex-boyfriend, and Sharmila Tagore, as guests on the programme. Although the celebrities made no mention of their love triangle, Simi said the following on her website - The Pataudis and I go back a long way. Mansoor and I dated each other when he was the India Captain. He was always easy going and would come to my shoots - much to the delight of the film unit! Sharmila Tagore and I were social friends and colleagues. And then of course they met -and you know the rest.
Sharmila Tagore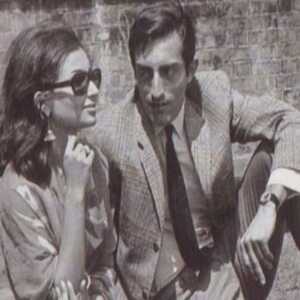 In 1965, Mansoor Ali Khan Pataudi and Sharmila Tagore first met through a common friend. They first met at a Delhi post-game gathering. Sharmila had come to see the game while Tiger and his crew were in the city. Tiger had never heard of or seen any of Sharmila's films at the time, but Sharmila was aware of him. At first glance, he was immediately attracted to her. However, wooing the Bengali beauty wasn't easy. She hardly paid any attention to him. Mansoor once sent 7 refrigerators to Sharmila's house in order to get some kind of reaction from her. That is when she rang him up and asked what was going on. That is how the couple started dating. The media, however, termed their relationship as doomed due to their inter-religious union.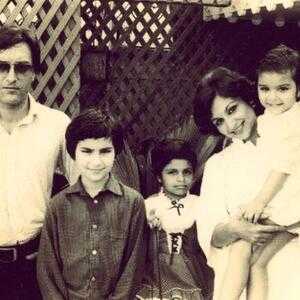 Despite the fact that they were both well-known in their own professions, there were a number of discrepancies that made their relationship difficult. Mansoor Ali Khan Pataudi was a Muslim Nawab married and Sharmila, a member of a prominent Tagore family. Her Bengali family had only heard negative things about the opulent lifestyle of the Pataudi's, while his nawabi family disliked the acting industry. However, they were unstoppable. Before formally proposing to Sharmila in Paris, Tiger, according to Sharmila in an interview, allegedly told his mother that they had decided to get married.

Mansoor Ali Khan Pataudi and Sharmila Tagore got married on 27 December 1969. Interfaith marriage was a radical concept in 1960s India, which was not particularly progressive. The new couple, however, demonstrated how to achieve it and arrived as one of the most attractive couples with a beautiful bond. Their religious affiliations were never really a big deal in their relationship, as Sharmila once so brilliantly expressed it. Even after getting married, the two defied many notions. Sharmila Tagore returned to the movies and kept working even after becoming a mother at a period when female actors were denied a career after marriage. In fact, some of her greatest hits including Aradhana and Amar Prem all came after the birth of her son, Saif Ali Khan. Saif Ali Khan, a Bollywood actor born in 1970, Saba Ali Khan, a jewelry designer born in 1976, and Soha Ali Khan, a Bollywood actress and TV personality born in 1978, are their three children. Mansoor Ali Khan Pataudi's granddaughter is the actress Sara Ali Khan, and his daughter-in-law is the actress Kareena Kapoor Khan. Son-in-law Kunal Khemu is also an actor.
Mansoor Ali Khan Pataudi's Career
Early Career
Mansoor Ali Khan Pataudi was a right-handed batsman and a right-arm medium-pace bowler. When he played for Winchester, he was a schoolboy batting sensation who used his astute eyes to punish the bowling. In 1959, while he served as the team's captain, he led the school in runs scored with 1,068 — breaking Douglas Jardine's previous mark of 1,065 from the previous year. Together with Christopher Snell, he also took home the public schools' rackets title.

In August 1957, when he was 16 years old, Mansoor Ali Khan Pataudi made his first-class debut for Sussex. He also played for Oxford while he was in college and was the first Indian captain there. He was a passenger in a car that was involved in an accident in Hove on July 1, 1961. He suffered an irreversible injury to his right eye after a windscreen shard pierced it. Dr. David St. Clair Roberts was enlisted to do surgery on his eye, and Pataudi thanked him for saving one of his eyes. It was expected that Pataudi's cricket career would be over because of the damage, which forced him to see with a doubled picture, but he was soon in the practice fields and picking up playing with one eye.
Test Debut and International Cricket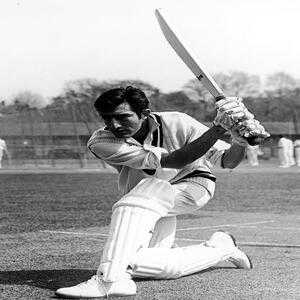 Mansoor Ali Khan Pataudi made his Test debut playing against England in Delhi in December 1961 despite having an eye ailment less than six months earlier. He discovered that playing was most comfortable with his cap pulled down over his injured right eye. He helped India defeat England for the first time in a series with a 103-point performance in the third test in Madras. In 1962, he was named vice-captain for the team's tour of the West Indies. Mansoor took over as captain of the Indian cricket team in March 1962 after Nari Contractor, who had been serving as captain, was forced to withdraw from the Fourth Test in Barbados due to an injury he got while batting against Charlie Griffith in a tour match against Barbados. He held the world record for the youngest Test captain at the age of 21 years and 77 days until Tatenda Taibu beat him in May 2004. He is still the second-youngest international test captain worldwide and the youngest Indian test captain as of November 2015.

In 46 Test matches for India between 1961 and 1975, Mansoor Ali Khan Pataudi amassed 2,793 runs at a test batting average of 34.91, including 6 test centuries. In 40 of his 46 matches as captain of the Indian cricket team, Mansoor led his team to victories 9 times, with 19 losses and 19 ties. Among his triumphs was India's historic victory over New Zealand in a Test match played abroad in 1968. India went on to win that series, becoming the first country to ever win a Test series abroad. He was stripped of the captaincy for the 1970–1971 tour of the West Indies by the Indian cricket team, and from 1970–1972 he did not take part in any Test matches. In 1973, for the Third Test against England, he made a comeback to the India team led by Ajit Wadekar. From 1974 to 1975, he led India against the West Indies before being let go as a player. He retired from cricket in 1975 after the West Indies tour of India.

Mansoor Ali Khan Pataudi played 137 first-class matches for Sussex County Cricket Club between 1957 and 1970, following in the footsteps of his compatriots Ranjitsinhji and Duleepsinhji, scoring 3,054 runs at an average of 22.29. In 1966, he led Sussex. Before switching to Hyderabad in the South Zone in 1966, he played first-class cricket in India for Delhi in the North Zone.
Post Retirement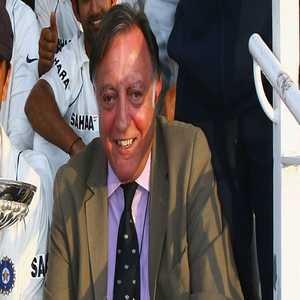 Mansoor Ali Khan Pataudi managed the Indian squad in 1974–1975 following his retirement. Between 1993 and 1996, he officiated two tests and ten ODIs as a match referee. In the 1980s, he was a television pundit as well as the editor of the now-defunct cricket magazine Sportsworld. However, he never assumed an active position in Cricket management. Along with Sunny Gavaskar and Ravi Shastri, he was a member of the IPL's governing council starting in 2007, however, he resigned in October 2010 after becoming dissatisfied with the modifications made. In fact, Pataudi sued the BCCI for non-payment of dues since he was the only member of the governing council to acknowledge wrongdoings in the way the league operated.

Mansoor Ali Khan Pataudi's Death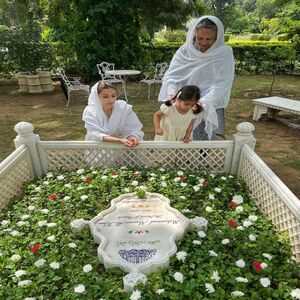 On August 25, 2011, Mansoor Ali Khan Pataudi was diagnosed with an acute lung infection brought on by chronic interstitial lung disease, which prevented his lungs from adequately exchanging oxygen. He was then hospitalized at Sir Ganga Ram Hospital in Rajendra Nagar, Central Delhi. On September 22, 2011, he passed away in the hospital from respiratory failure. His remains were laid to rest in Pataudi, Haryana's Gurgaon district.

Mansoor Ali Khan Pataudi's Autobiography: Tiger's Tale (1969)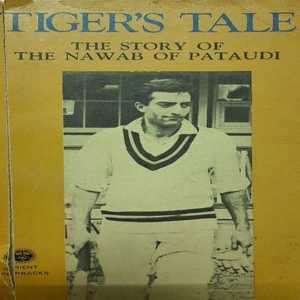 Nawab Mansoor Ali Khan of Pataudi strips away the image-makers or image breakers trappings in his autobiography and places himself in the correct context. The autobiography is engrossing to read since it tells the tale of his boyhood and introduction to cricket by his late father, as well as of his successes and failures on the field and his candid criticism of other cricketers, umpires, and spectators.

Mansoor Ali Khan Pataudi's Awards and Achievements
In 1962, Mansoor Ali Khan Pataudi held the world record for being the youngest Test captain at the age of 21 years, 77 days.
Mansoor Ali Khan Pataudi held the record for facing the most balls in a Test match while batting at number six
Mansoor Ali Khan Pataudi is regarded as one of India's all-time greatest cricket captains
Awarded the Arjuna Award in 1964 by the Indian government
Awarded the Padma Shri honor by the Indian government in 1967
Named the Cricketer of the Year in 1962 by the Hindu's annual publication
In 1968, Mansoor Ali Khan Pataudi was named the Wisden Cricketer of the Year.
Mansoor Ali Khan Pataudi was a member of the council of the Indian Premier League
The Pataudi Trophy, named in honor of Mansoor Ali Khan Pataudi's father, the 8th Nawab, was commissioned by the Marylebone Cricket Club in 2007 to mark the 75th anniversary of India's Test debut.
Mansoor Ali Khan Pataudi and the Pataudi Palace
The Pataudi Palace, also known as Ibrahim Kothi, is located in Pataudi town in the Gurgaon region (now Gurugram district) in the Indian state of Haryana. It was once the residence of the Pataudi family, which was the state's old ruling family. The palace was handed down from the last recognised governing nawab, Iftikhar Ali Khan, to his son, Mansoor Ali Khan Pataudi. It is now held by Saif Ali Khan, who uses it as his ancestral home.

The structure was recreated at the request of Iftikhar Ali Khan, the eighth Nawab of Pataudi, and was designed by Robert Tor Russell with help from Karl Malte von Heinz. The Nawab of Pataudi believed the old family residence was not magnificent enough to accommodate his new bride in the manner she was used to after their high-profile wedding.

In contrast to when the Pataudi Palace was constructed, a century previously, by Iftikhar Ali Khan Pataudi, Mansoor Ali Khan had leased the Pataudi Palace to Neemrana Hotels since, by the time he came to his own, royalty and titles had been abolished. In 2014, actor Saif Ali Khan, the son of Mansoor Ali Khan Pataudi, took possession of it. Saif Ali Khan acknowledged that he now owns the entire share in his family home after paying the Neemrana Group Hotels a sum of Rs 800 crore in leasing obligations. Since the Pataudis still owned the property, Saif did not actually purchase it back. He only paid the lease in full. Although the terms of the lease were agreeable, Saif Ali Khan intended to end the lease and return the house to the family after Mansoor Ali Khan's passing in 2011. Saif paid the price and reclaimed his home when the chance arose.

During the winter, the Pataudi family resides in the palace. The nearby Akbar Manzil, which was constructed after 1857 as the then Nawab's formal residence and then transformed into a kachahri, is presently being utilized as a godown.
Mansoor Ali Khan Pataudi and the Pataudi State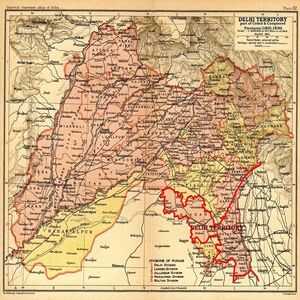 During the administration of the East India Company in India, the minor princely state of Pataudi was founded in 1804. The state was a part of the Ceded and Conquered Provinces' Delhi Territory. It was under the Commissioner of Delhi's suzerainty. It was 52 square miles in size and contained 40 settlements in addition to the Pataudi family's one town, Pataudi.

The princely state of Pataudi was incorporated into the new Dominion of India in 1948, following the end of the British Raj and India's democratic unification (later Republic of India). The Government of India eliminated all formal emblems of princely India in 1971 as a result of the 26th amendment to the Constitution of India, including titles, privileges, and compensation. Mansoor Ali Khan Pataudi was the last Nawab of the state of Pataudi.
Mansoor Ali Khan Pataudi's Controversies
Blackbuck Case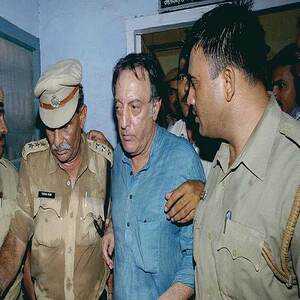 Mansoor Ali Khan Pataudi was charged with murdering a blackbuck in 2005. Pataudi went on a hunting trip in the forests of the Jhajjar area of Haryana. On June 5, which is World Environment Day, the endangered animal was shot. When Pataudi and six members of the hunting party were stopped by the station house officer of Jhajjar, the situation came to light. From two of their vehicles, the police found the remains of a female blackbuck and several rabbits. A 22-bore rifle that was purportedly used for hunting was also found by the police. The firearm was registered in the name of Soha Ali Khan, the daughter of Pataudi.

Soha Ali Khan's weapons licence had been revoked by the district magistrate of Gurgaon later in 2009. Nine years later, in January 2015, a special environment court in Faridabad issued its decision. In the poaching case, six members of Mansoor Ali Khan Pataudi's hunting group were found guilty and given prison terms of three years. The name of Mansoor Ali Khan Pataudi was taken from the list of defendants when he passed away in 2011 during the course of the trial.
BCCI Controversy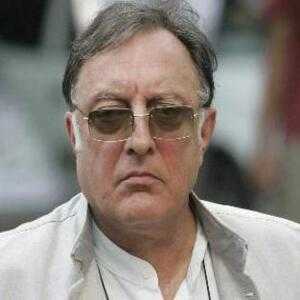 Mansoor Ali Khan Pataudi filed a petition with the Bombay High Court in 2011, asking for the appointment of an arbitrator because he believed the BCCI had broken the terms of their agreement with him while he was a consultant for the organization and a member of the IPL governing council. Additionally, he has requested Rs. 1.16 crore as payment for services provided.

According to Mansoor Ali Khan Pataudi's motion to the High Court, his contract with the BCCI began in October 2007 and was to pay him Rs. 1 crore every year for a total of five years. The arbitration provision of the agreement would have to be used if one of the parties decided to end the contract, as stated in Pataudi's application. The BCCI completely overhauled the IPL governing council in October 2010, cutting the membership period from five to one year and deciding that no payment will be provided to any of the previous council members. Pataudi and Sunil Gavaskar declined to take positions in the new ruling council because they felt that these new terms were undesirable.

Following his withdrawal, Mansoor Ali Khan Pataudi criticized the BCCI, saying the organization was in a mess as a result of the IPL scandals, it no longer enjoyed the same level of respect in the international cricket community, and the time had come for it to back up its financial clout with moral leadership.
Mansoor Ali Khan Pataudi's Interesting Facts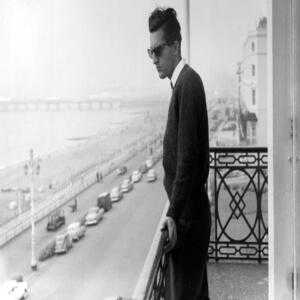 Mansoor Ali Khan Pataudi can trace his ancestry back to Ali Khan, a Muslim who immigrated to India in the 16th century during the reign of Akbar the Great's Mughal empire. In 1806, the 52 square mile grant and the title Nawab of Pataudi were granted by the British Raj.
Mansoor Ali Khan Pataudi resided in a palace with 150 apartments and more than 100 servants, seven or eight of whom served as young Pataudi's personal attendants.
Mansoor Ali Khan Pataudi's father Iftikhar Ali Khan Pataudi was a cricketer as well.
Mansoor Ali Khan Pataudi's father died on his 11th birthday.
Long before he began playing cricket, Mansoor Ali Khan Pataudi acquired the nickname Tiger as a young child.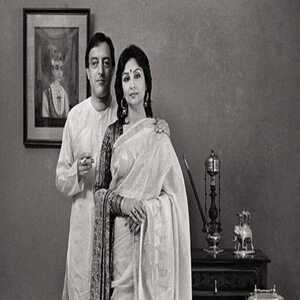 Mansoor Ali Khan Pataudi's uncle was Nawabzada Sher Ali Khan of Pataudi, a Major General in the Pakistani Army. Tiger's uncle wanted him to attend Wellington, but Pataudi's father won out, and he joined Winchester instead.
Tiger Pataudi's first instructor as a youngster was the famed English all-rounder Frank Wooley.
Mansoor Ali Khan Pataudi, who had lost his right eye in a road accident, donated his good eye.
Mansoor Ali Khan Pataudi's body was buried at Pataudi after his demise in 2011.
On February 6, 2013, the BCCI established the Mansoor Ali Khan Pataudi Memorial Lecture in recognition of his tremendous contributions to cricket.
Frequently Asked Questions