Naga Chaitanya | Biography, Movies, Career, Family, Age, Networth

Zeenat Sayyed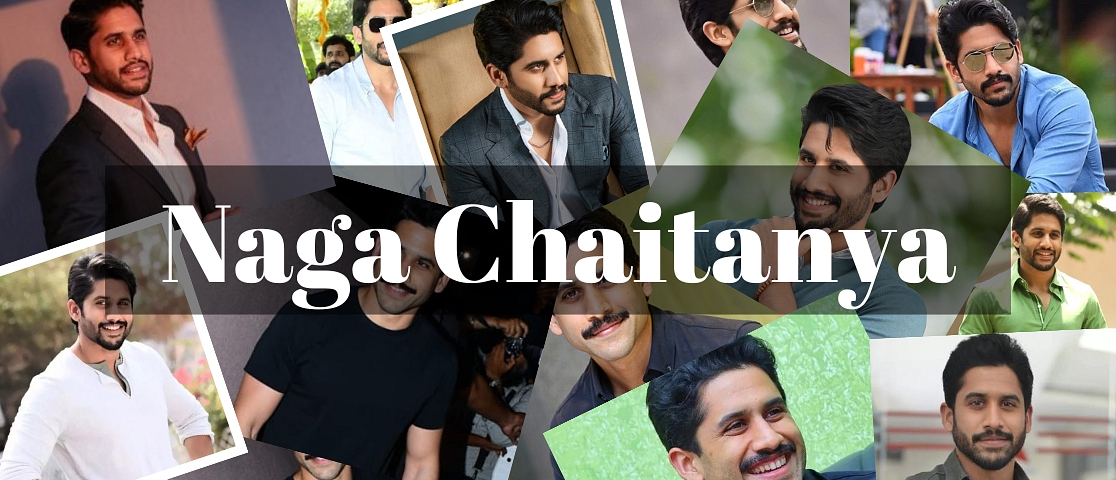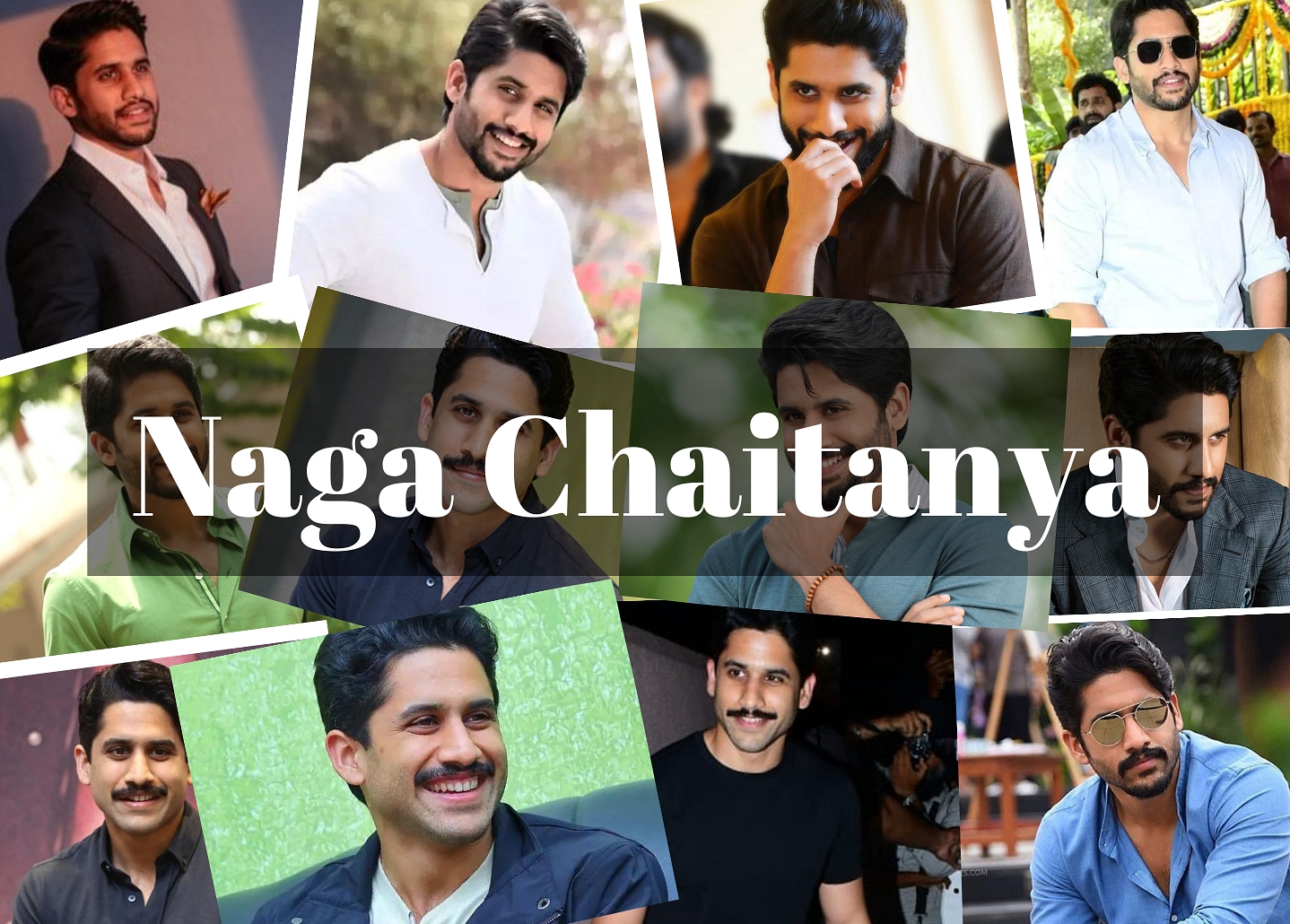 Naga Chaitanya's Biography & Naga Chaitanya Age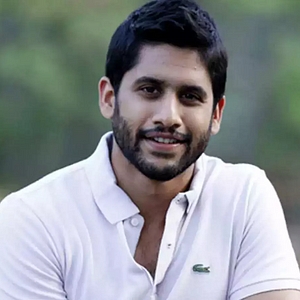 Indian actor Akkineni Naga Chaitanya is known for primarily performing in Telugu movies. The Birthday of Naga Chaitanya is on the 23rd of November. The Birthyear of Naga Chaitanya is 1986. Naga Chaitanya's age is 36 years as of 2022. He made his acting debut in Josh (2009), and the Gautham Vasudev Menon-directed Ye Maaya Chesave marked his big break (2010). He has earned numerous film honors, including the SIIMA Award for Best Actor, the Nandi Award for Best Supporting Actor, and the Filmfare Award for Best Male Debut - South (Critics). In his early years, he acted in both well-received movies like Tadakha (2013) and Manam (2014) and a few less popular ones like 100 percent Love (2011).

In films like Premam (2016), Majili (2019), Venky Mama (2019), Love Story (2021), and Bangarraju, Chaitanya is renowned for his noteworthy performances (2022). In October 2017, he wed the actress Samantha Ruth Prabhu, however, they later divorced in the year 2021. One of the most well-liked and lucrative Telugu actors is Chaitanya. The Birthplace of Naga Chaitanya is Hyderabad, Telangana. He frequently appears on the Hyderabad Times Most Desirable Men list. His rankings were 12 in 2017, 7 in 2018, 11 in 2019, and 6 in 2020. The Zodiac Sign of Naga Chaitanya is Sagittarius.
Naga Chaitanya's Childhood and Naga Chaitanya's Family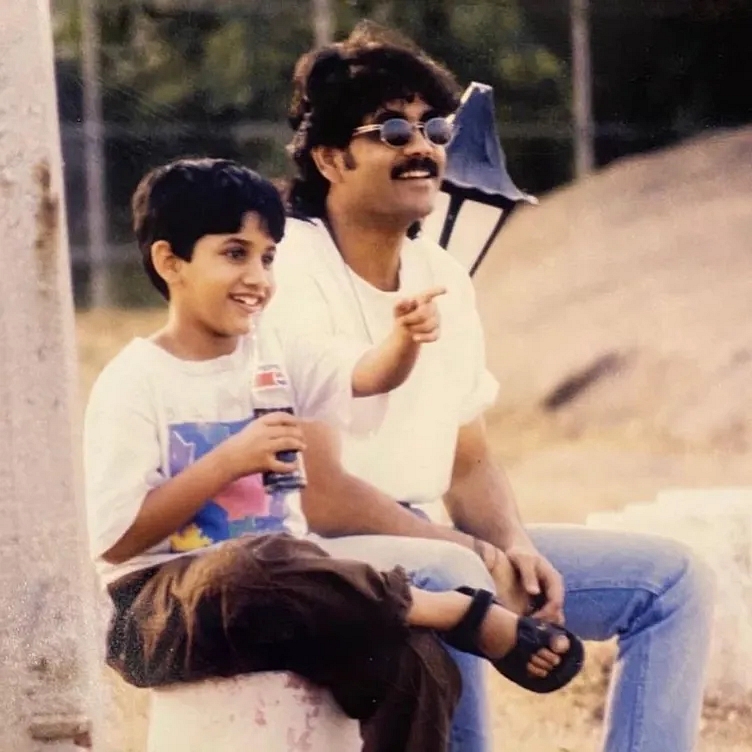 Naga Chaitanya's birthday is on November 23, Naga Chaitanya's year of birth is 1986. Naga Chaitanya's age is 36 years as of 2022. Hyderabad is Naga Chaitanya's Birthplace. Naga Chaitanya's family is a telugu speaking family. Naga Chaitanya's Father Akkineni Nagarjuna is a Well known actor who works majorly in Telugu Language Films. Naga Chaitanya's Mother Lakshmi Daggubati is an Actress. Both his maternal grandpa, producer D. Ramanaidu, and his paternal grandfather, actor Akkineni Nageswara Rao, are well-known actors in Telugu films. When Naga Chaitanya was a young child, his parents got divorced.

Later, both of Naga Chaitanya's parents remarried. Lakshmi wed Sundaram Motors CEO Sharath Vijayaraghavan, while Nagarjuna wed former actress Amala Mukherjee. Actor Akhil Akkineni is Chaitanya's paternal half-brother. Rana Daggubati, Sumanth, and Sushanth, his first cousins, as well as his maternal uncle Venkatesh, are also actors.

Chaitanya spent his first 18 and a half years of life in Chennai, where he was raised. Naga Chaitanya's school was AMM School and Padma Seshadri Bala Bhavan in Chennai for Chaitanya's education. After that, he received his diploma from St. Mary's College in Hyderabad. During his second year of Naga Chaitanya's college, he told Nagarjuna that he wanted to pursue acting as a career.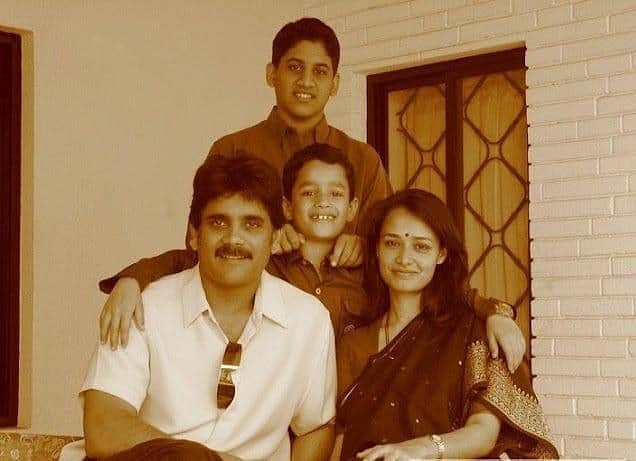 In Mumbai, he participated in a three-month acting program. In addition to taking voice and dialogue coaching for a year prior to making his acting debut, he received additional acting and martial arts instruction in Los Angeles.

After dating Samantha Ruth Prabhu since November 2015, Chaitanya proposed to her on January 29, 2017. Later that year, on October 6 and 7, respectively, in a Hindu religious ceremony and a Christian wedding, they were wed in Goa. Only close friends and family were invited to both of the private ceremonies.

The general populace called them ChaySam. On October 2, 2021, Chaitanya and Samantha officially confirmed their split, ending their four-year marriage and much-speculated rumors.
Talk To Similar Celebrities
Naga Chaitanya's Career
Indian actor Naga Chaitanya is well-known for his roles in Telugu films. In 2009, he made his feature debut in Josh. At the box office, it had a mediocre level of success. In 2010, the movie Ye Maaya Chesave, which he directed, became his first critical and economic triumph. '100% Love' followed this and was yet another huge hit. After a few duds like Dhada, his subsequent hit movie, Manam, came out in 2016. His most well-known performance to date, nevertheless, came in the 2017 movie Veduka Chudham. His career-highest-earning movie was made with this one. After starring opposite his wife in the romantic drama Majili for the fourth time, Chaitanya was next seen in the mediocre movie Shailaja Reddy Alludu and the disastrous movie Savyasachi in 2018. He has received numerous honors and recognitions, including a 2009 Filmfare Award South for Best Male Debut for his performance in Josh. Despite the movie's mediocre success, Chaitanya got opportunities to showcase his talent.
Josh (2009)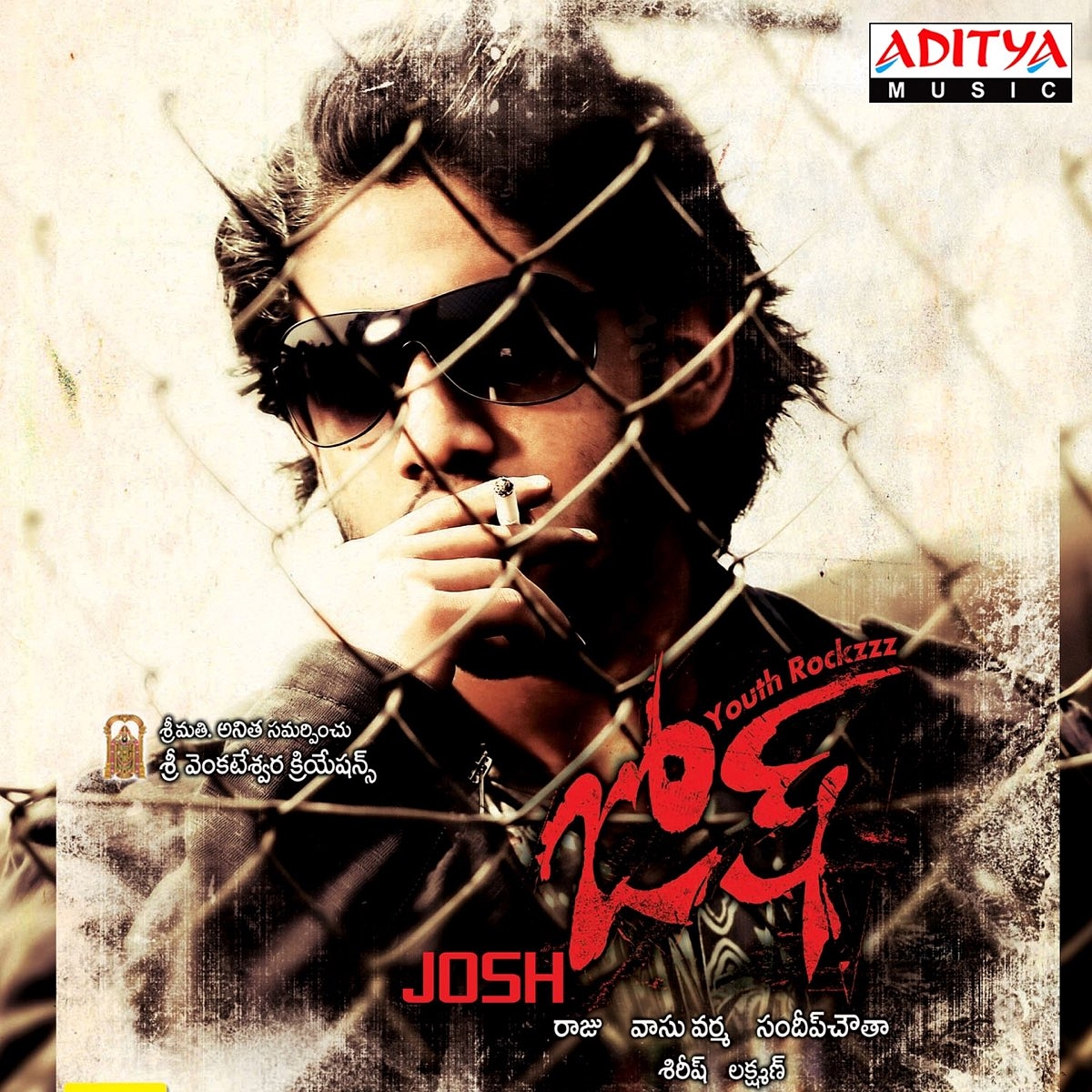 Chaitanya made his acting debut in 2009 in the Vasu Varma-directed movie Josh, in which he played a college student. Media reported: Naga Chaitanya has done well for a newcomer. He has displayed his abilities in certain circumstances. There's always room for development, and one hopes he'll continue to sharpen his abilities in the years to come. The Filmfare Award South went to Chaitanya for Best Male Debut.

The 2009 Indian action movie Josh, which translates to Energy, was directed by Vasu Varma and produced by Dil Raju. Akkineni Naga Chaitanya and Karthika, the daughter of actress Radha Nair, make their acting debut in the movie, while renowned actor J. D. Chakravarthy also has a significant role. Sandeep Chowta composed the soundtrack for the movie. The plot examines student politics and the financial stakes that politicians have in such endeavors. The movie, which was released on September 5, 2009, did not do well at the box office.
100% Love (2011)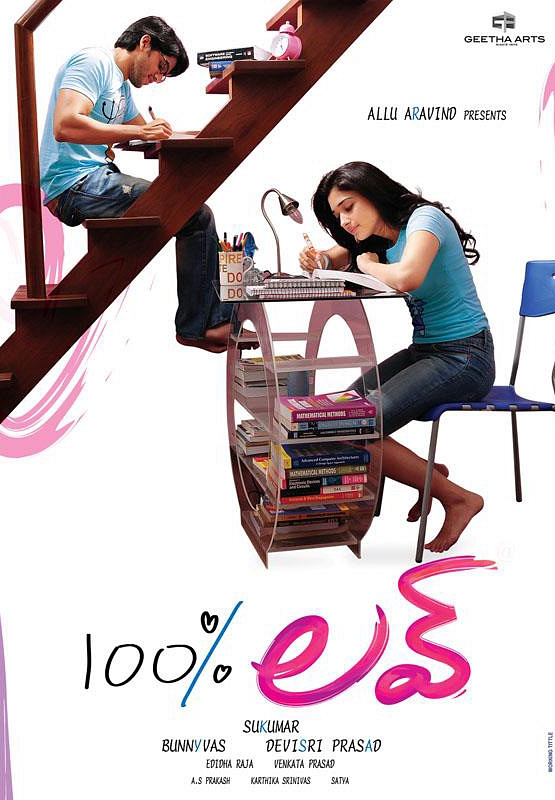 In 2011, Sukumar and Bunny Vasu released the romantic comedy 100 percent Love in the Indian Telugu language. It was directed by Sukumar and produced by Geetha Arts. Naga Chaitanya and Tamannaah play key roles in the movie, and Devi Sri Prasad composed the soundtrack. Balu and Mahalakshmi, cousins with a love-hate relationship, are the focus of the narrative. On May 6, 2011, 100 percent Love was released, and both the public and reviewers responded favorably. The movie was a critical and financial triumph, topping the Telugu box office charts that year. The movie received two Nandi Awards.

Naga Chaitanya portrayed a studious, conceited college student who is the best student in his college in the love narrative 100 percent Love. On July 22, 2011, the movie was dubbed and released in Malayalam under the same name. It was remade in Tamil as 100% Kadhal and Bengali as Prem Ki Bujhini (2016).
Manam (2014)
Chaitanya made an appearance in the Manam in 2014 alongside his father Nagarjuna and grandfather Akkineni Nageswara Rao. He portrayed two characters in the movie: a jovial college student and a middle-class parent from 1983. Naga Chaitanya has done a respectable job, the Deccan Chronicle reported, and he matured a lot as an actor compared to his past works. In the press, it was stated that Naga Chaitanya's acting had significantly improved. He portrays his character well and has a genuine appearance.In the story, a wealthy businessman named Nageswara Rao (played by Nagarjuna) tries to match up with a young couple who resembles his late parents, while the elderly Chaitanya (also played by Nageswara Rao) tries to match up the businessman with a doctor. They resemble Chaitanya's departed parents, who passed away as a result of a mistake he made when he was a child.

The movie's production cost was Rs. 28 crores ($4.6 million). The dialogue for the movie was written by Harsha Vardhan, and Anup Rubens did the music. The film's cinematography was done by P. S. Vinod, while Prawin Pudi edited it. Production commenced on June 3, 2013. Beginning on June 7, 2013, principal photography continued through mid-April 2014 in and around Hyderabad, Coorg, and Mysore.

Nageswara Rao's final film, Manam, was touted as a befitting send-off and a tribute by his son Nagarjuna after he passed away on January 22, 2014, during the film's production. The movie received favorable reviews from reviewers upon its global release on May 23, 2014, and it was a financial success, earning 62 crores ($10.2 million) throughout the course of its theatrical run. The Homage to ANR section of the 45th International Film Festival of India has exhibited on November 29, 2014. The movie won numerous awards. In the Telugu film category, it won five Filmfare Awards South, including Best Film and Best Director.

Majili (2019)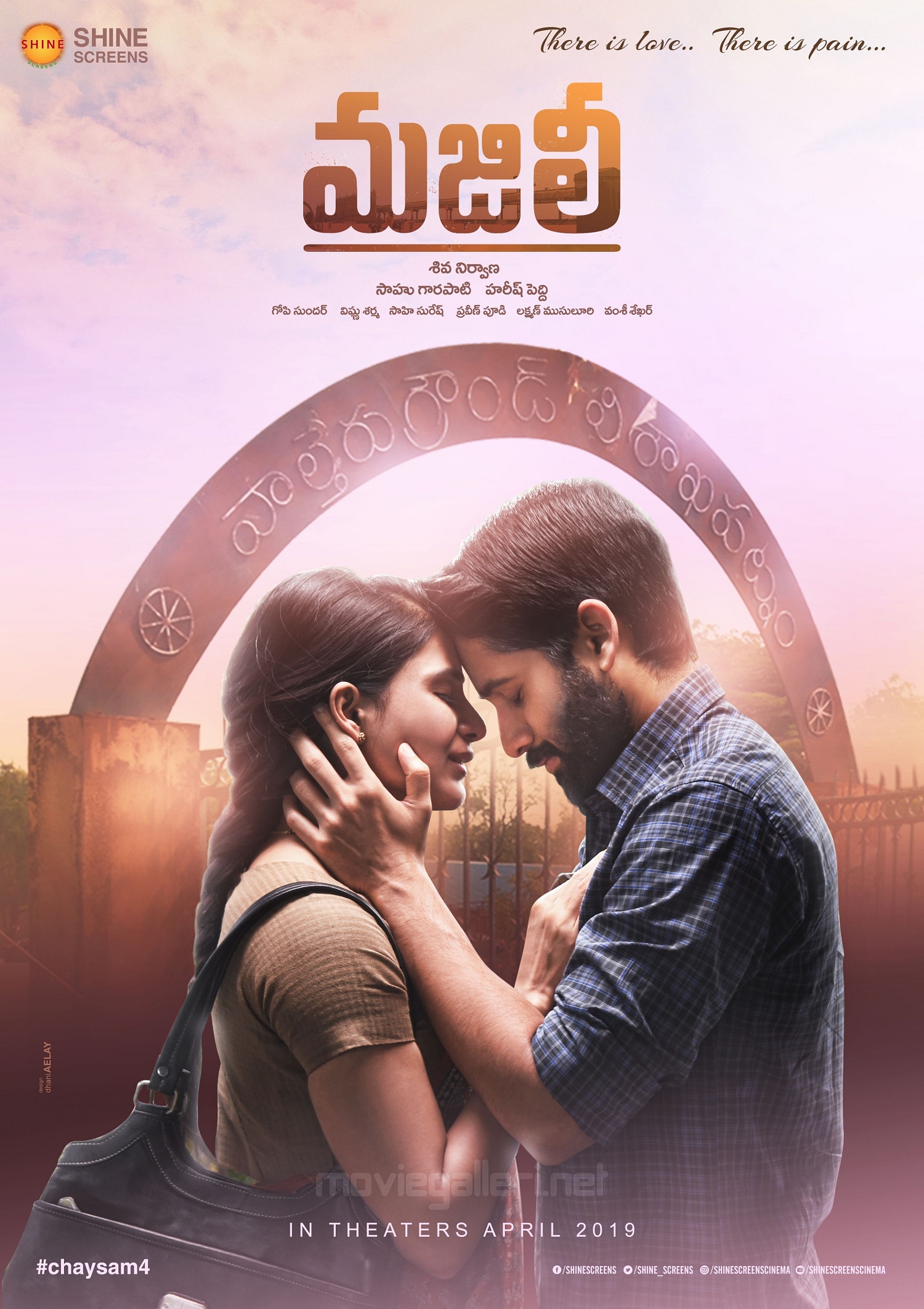 A part of a journey, Majili is a 2019 Telugu-language romantic sports movie produced by Sahu Garapati and Harish Peddi under the Shine Screens Production label. It was directed by Shiva Nirvana. In addition to Subbaraju, Rao Ramesh, and Atul Kulkarni playing supporting roles, the movie stars Naga Chaitanya, Samantha Ruth Prabhu, and Divyansha Kaushik in the key roles. After Ye Maaya Chesave, Manam, and Autonagar Surya, the movie is Chaitanya and Samantha's fourth collaboration together and their first since getting married. The movie premiered on April 5, 2019, and both viewers and critics gave it favorable reviews.

In 2019, Chaitanya and Samantha Akkineni, who was then his wife, appeared in Majili, their fourth movie together. Majili became Chaitanya's highest-grossing movie, earning 700 million (equivalent to 740 million or US$9.3 million in 2020). He co-starred in Venky Mama with his maternal uncle Venkatesh later that year. The movie, which was directed by K. S. Ravindra and produced by his uncle D. Suresh Babu, was a success, earning 720 million rupees (which, in 2020, would be 760 million or US$9.5 million).
Bangarraju (2022)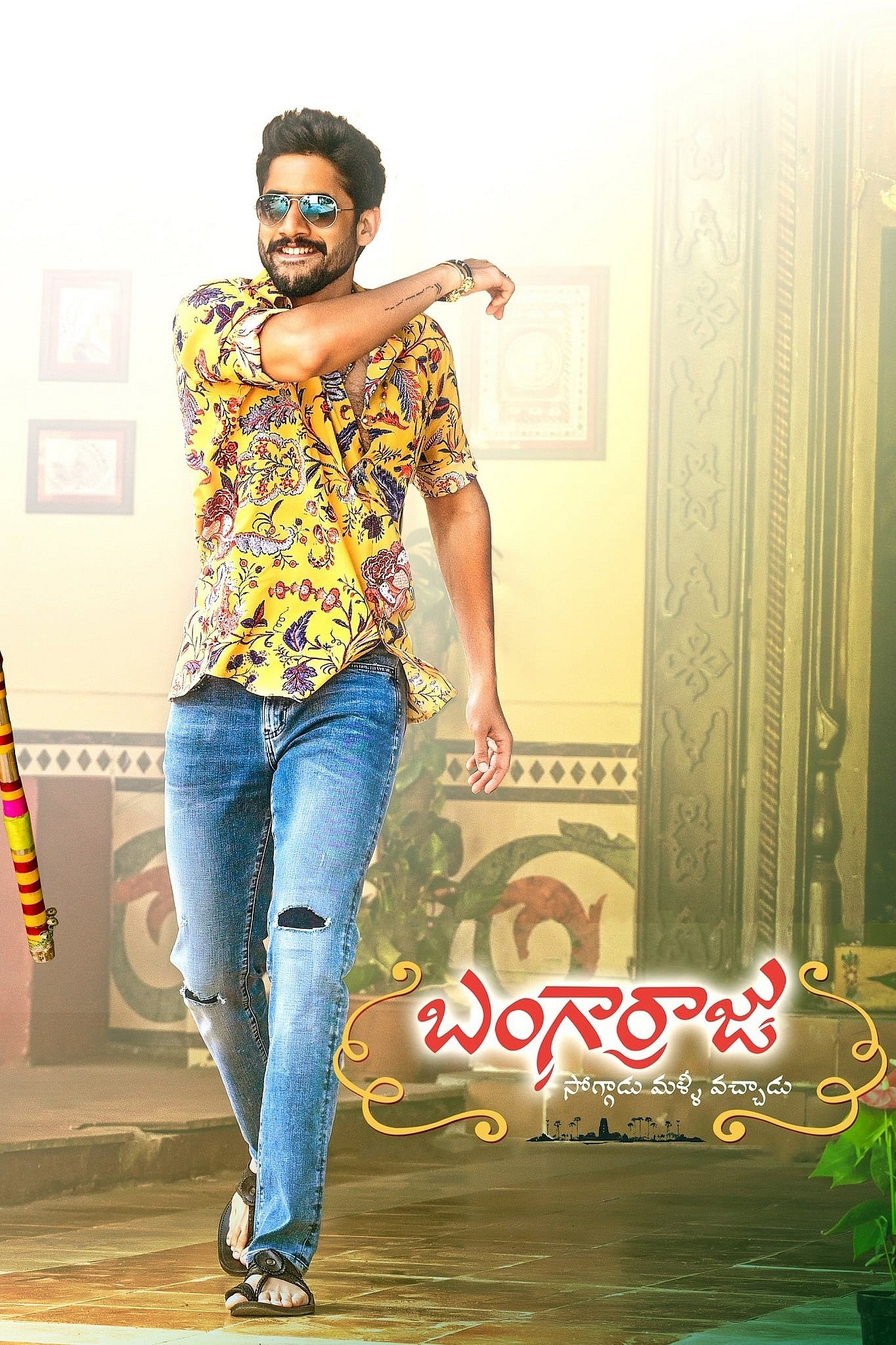 Kalyan Krishna Kurasala is the director of the 2022 Indian Telugu supernatural action drama film Bangarraju, which is made by Zee Studios and Annapurna Studios. Nagarjuna, Ramya Krishna, Naga Chaitanya, and Krithi Shetty feature in the sequel to the 2016 movie Soggade Chinni Nayana. Anup Rubens composed the film score and soundtrack for Bangarraju, which was filmed from August to December of 2021. The movie Bangarraju had its theatrical debut on January 14, 2022, which also happened to be Sankranti. Although it debuted to mediocre reviews, it was a box office hit, earning over 63.87 croreChaitanya and his father Nagarjuna first featured in Bangarraju in 2022. According to Anji Shetty of Sakshi, the film's main assets were Nagarjuna and him.

Despite the negative reviews, the movie was a financial success. He next made an appearance alongside Raashi Khanna in Thank You. The Times of India's Neeshita Nyayapati commented, Thank You doesn't provide anything novel in terms of the premise or the performances, in response to the film's mediocre to unfavorable reviews.s globally.
Naga Chaitanya Upcoming Movies
With Laal Singh Chaddha, Chaitanya will make his Hindi film debut in 2022. He will also make an appearance in Venkat Prabhu's bilingual Telugu-Tamil movie. He'll be making his Tamil debut. With Vikram Kumar's web series Dhootha, Chaitanya will make his online debut. He is also working on a movie with Parasuram. Following are the movies and web shows in which Naga Chaitnay will appear.
Laal Singh Chaddha (2022)
A comedy-drama titled Laal Singh Chaddha will be released in 2022 in Hindi and will be directed by Advait Chandan from a screenplay by Eric Roth and Atul Kulkarni. It is a remake of the 1994 American movie Forrest Gump, which was based on Winston Groom's 1986 novel of the same name. It was produced by
Aamir Khan
Productions and Viacom18 Studios. Aamir Khan plays the title role in the movie, and he is joined by
Kareena Kapoor
, Naga Chaitanya (making his Hindi film debut), and Mona Singh.Over the course of two decades, the Forrest Gump adaptation underwent a number of revisions. Atul Kulkarni spent the first 10 years reworking the script and another ten years acquiring the remake rights. With the aid of Los Angeles-based producer and filmmaker Radhika Chaudhari, Aamir Khan acquired the film's rights in early 2018. The actual title of the movie was revealed on March 14, 2019. Over 100 Indian locations have been used to film Laal Singh Chaddha. The movie's theatrical debut will now take place on August 11, 2022, which falls on Raksha Bandhan and Independence Day. The movie was originally supposed to hit theatres on various dates in 2020–2022, but delays owing to the epidemic kept happening.
Web Debut Dhootha which will be directed by Vikaram Kumar.
Tamil-Telugu Bilingual Untitled film which is said to be Directed by Venkat Prabhu.
Pipeline which will be Directed by Parasuram
Naga Chaitanya's Career Timeline
Naga Chaitanya's Controversies
Divorce Controversy with Samantha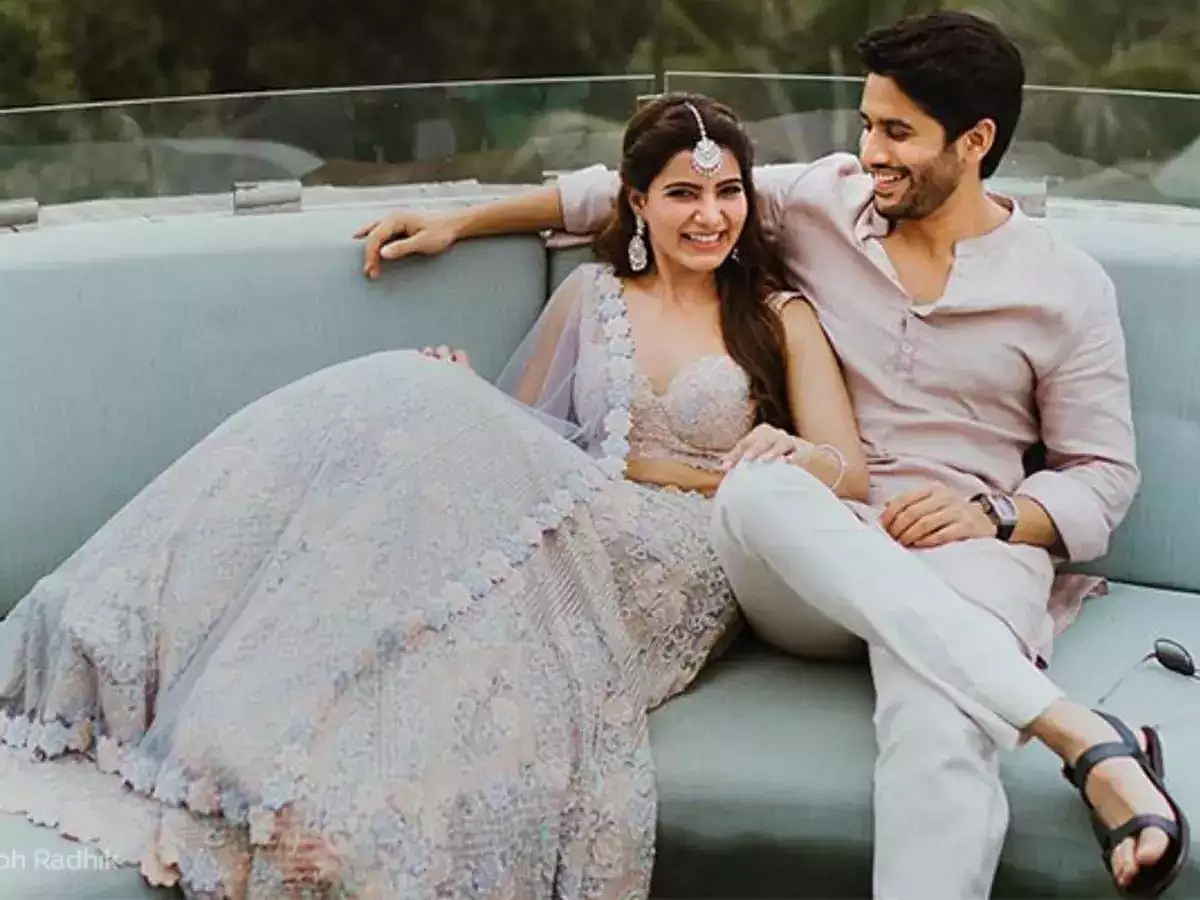 Finally, Samantha Ruth Prabhu responded to trolls who had been accusing her of creating rumors of a relationship between Naga Chaitanya and Sobhita Dhulipala. Naga followers accused Samantha of using her public relations team to spread false information about her ex-husband. As a result of the harassment, Samantha responded to the accusations made against her and advised the online community to mature and move on. Samantha said that people should prioritize their own families as the parties involved have gone on with their lives.

Samantha also called out the misogyny and sexism that is pervasive in society, such as how rumors about a female after a breakup or divorce are taken to be real whereas rumors about the male counterpart are thought to have been started by the man's ex.Sam made her television debut in season 7 of Koffee With Karan on Thursday, July 21. It has been difficult, she admitted when KJo questioned her about her unsuccessful marriage to Naga Chaitanya and subsequent divorce. But things are well now. It's okay. I am more resilient than ever. If there are any resentments between her and Chay, Karan questioned her. Are there harsh feelings like if you put us both in a room, you have to hide sharp objects? the actress retorted. Yes, as of right now. Therefore, the current scenario is not cordial. Samantha continued, Not just now, but maybe later on, yeah!

Numerous rumors have been spreading online ever since they announced their separation, many of which Sam is being held responsible for.
Samantha was even accused in some instances of never wanting children and having abortions, as well as having affairs. She, however, said that these rumors were personal attacks and that she would not allow them to derail her. I am overpowered by your emotional interest in my personal crisis. I want to thank you everyone for your compassion, concern, and efforts to protect me from the untrue rumors and stories that are being circulated. They claim that I have had affairs, never wanted children, am an opportunist, and have now had abortions, Samantha added.

According to a different Bollywood Life story, Samantha's in-laws were not only unhappy with Naga Chaitanya, but also with the fact that she was acting out the same kinds of daring scenes since they believed it was inappropriate for the daughter-in-law of the Akkineni family.
Naga Chaitanya's Net Worth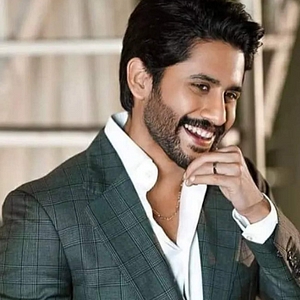 On November 23, 1986, Naga Chaitanya was born in Chennai, India, to Akkineni Nagarjuna and Lakshmi Daggubati. He is the biggest movie star in Tollywood. In his career thus far, he has received numerous honors. Since his debut, he has developed enormously, and his fan base has grown in an astonishing way. Naga Chaitanya has a $21 million net worth (Rs. 154 Crore).

Indian film director, actor, producer, and theatre performer Naga Chaitanya also works on television. Since then, Naga Chaitanya has starred in a number of films, turning him into an international sensation. Naga Chaitanya's acting skills are admired not just in India but also in other nations. He doesn't like to do a lot of advertising but does a lot of brands endorsing, thus he has acquired all of his wealth from movies. The monthly salary of Naga Chaitanya exceeds 2 crores. He makes more than 24 crores annually.

Naga Chaitanya is the owner of a number of beautiful properties. He lives a luxurious lifestyle and completely remodeled his home to suit his needs. The highest-paid actor in India is Naga Chaitanya. In addition to endorsing numerous brands, he uses products from well-known companies. Naga Chaitanya is completely smitten with motorcycles. He is the owner of some of the most expensive and rare motorcycles in the world, including the Triumph Thruxton R and Yamaha YZF R1.
Naga Chaitanya's Awards and Achievements
2009- Won CineMAA Awards-Best Male Debut- Josh
2009- Won Filmfare Awards South-Best Male Debut- Josh
2010- Won South Scope Cinema Awards- Rising Star of South-Ye Maaya Chesave
2014- Won SIIMA Awards- Best Actor (Critics)-Manam
2014- Won Nandi Awards-Best Supporting Actor-Manam
2016-Won TSR – TV9 National Film Awards-Special Appreciation Award-Premam
2017- Won 15th Santosham Film Awards- Beat Actor- Prenam
2019- Won TSR – TV9 National Film Awards-Special Jury Award- Shailaja Reddy Alludu
Naga Chaitanya's Interesting Facts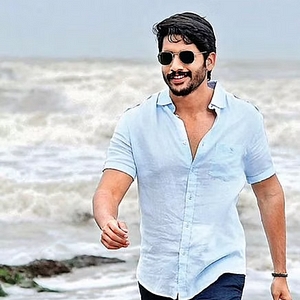 Naga Chaitanya is from an acting family. Naga has spent his entire life in the acting industry. Successful actor Nagarjuna is his father. Akkineni Nageswara Rao, Naga's paternal grandpa, was a performer. D. Ramanaidu, his maternal grandfather, was a well-known film producer.
He is starting to write for the screen. Naga has just been concentrating on acting up to this point in his career. He hopes to venture into other facets of the entertainment business though. He stated that he has been writing a script in a July 2019 Instagram post.
He has a channel on YouTube. Nowadays, building a career in entertainment sometimes requires having a strong online presence. Without a doubt, it's simple.
He has a channel on YouTube. Nowadays, building a career in entertainment sometimes requires having a strong online presence. It goes without saying that it is simple to understand why Naga has been attempting to grow a following on many platforms, including YouTube.
Naga Chaitanya, who is well known for having a friendly and approachable demeanor, enjoys riding his bike in his spare time. Even if he doesn't go to the gym much, he makes sure to have a strong emotional connection to fitness.
Social Media
Frequently Asked Questions