Sai Pallavi | Movies Height Age Biography Boyfriend Net Worth

Madonna Colin Farro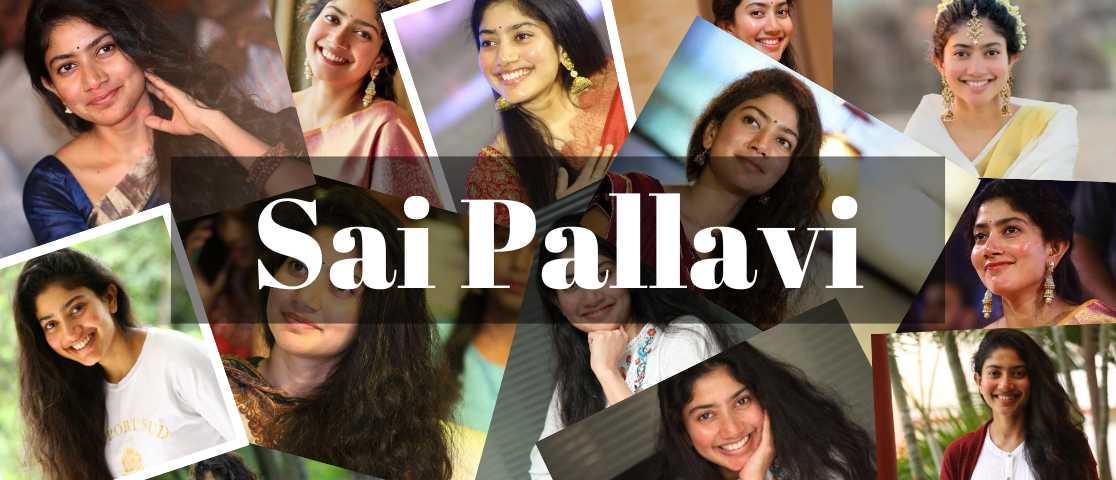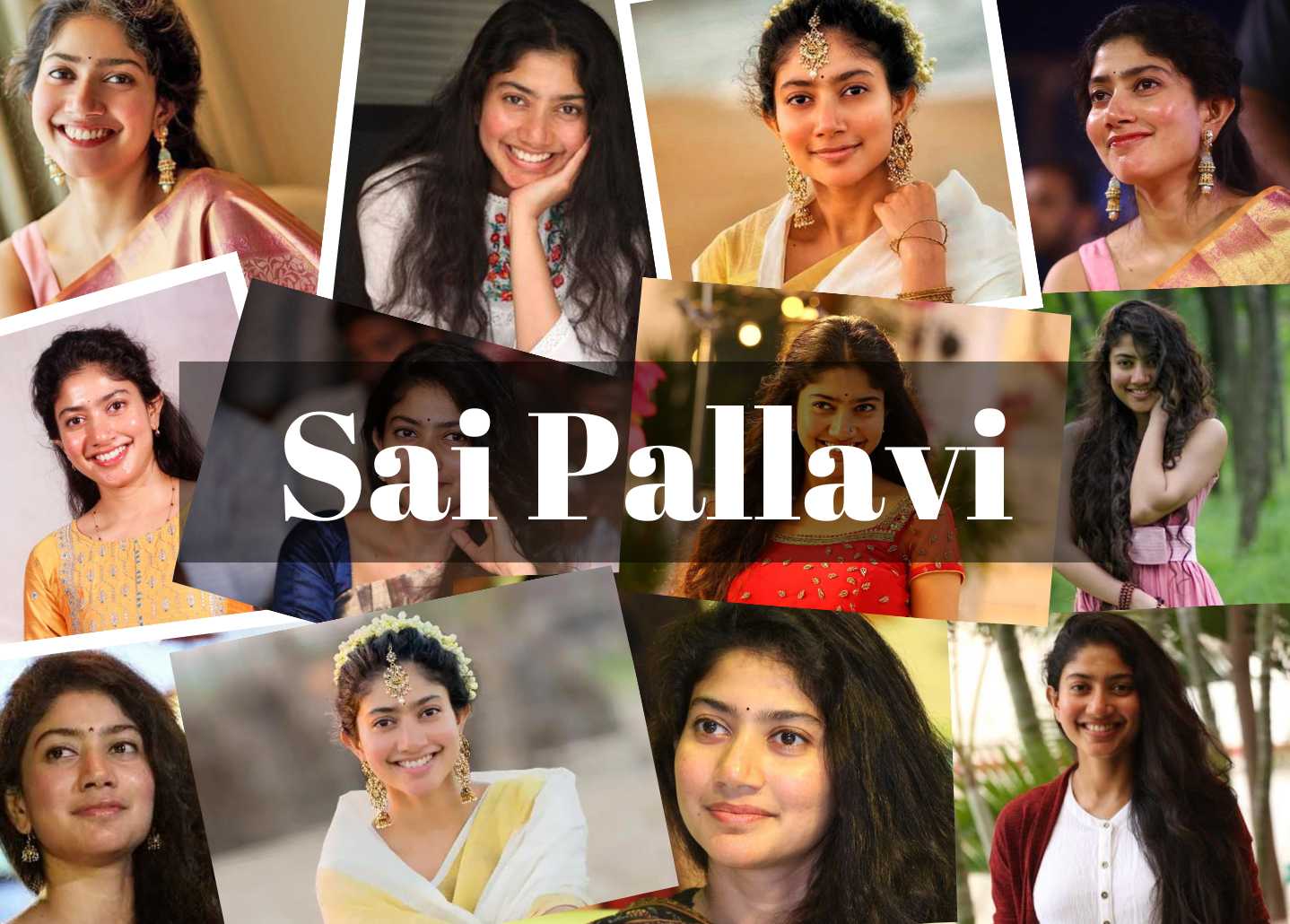 Sai Pallavi was born on 9th May 1992 in the Tamil Nadu region's Kotagiri area near Coimbatore, where she grew up. Sai Pallavi is a well-known actress from the south of India who had her film debuts in Malayalam, Tamil, and Telugu films. Fans refer to Sai Pallavi as a Natural Lady Star. She is one of the few actresses who dubs her own voice in every one of her films, regardless of the language.
Sai Pallavi's Age and Biography
Sai Pallavi Senthamarai, an Indian actress and dancer, was born on May 9, 1992. Sai Pallavi age is 30 years Sai Pallavi's zodiac sign is Taurus. She works in Tamil, Telugu, and Malayalam movies. Sai Pallavi was born and raised by her father, Senthamarai Kanna and mother Radha Khanna, in Kotagiri, Coimbatore. In 2016, she pursued her medical education at the Tbilisi State Medical University, Georgia. Sai Pallavi is a Hindu.

Pallavi is best known for making her acting debut in the 2015 Malayalam film Premam as Malar. In 2016, she costarred with Dulquer Salmaan in the movie Kali. With the release of the Shekhar Kammula film Fida, in which she and Varun Tej play the lead roles, she then decided to enter the Telugu film business.

Sai Pallavi is one of the most successful actresses in the Tollywood industry as she has established a benchmark and corrected many myths about the acting profession. Alphonse Putharen, the director of the film Premnam was the man who encouraged Pallavi to sit to her original self when she worked in front of the camera without any makeup. Sai Pallavi is called a Natural Lady Star by her fans.

She is one of the few actresses who dub her voice in every one of her films, regardless of the language. Sai Pallavi has won numerous honours, including two Filmfare Awards for her work in Fidaa and Premam (2015-2017). Pallavi earned her MBBS (medical degree) in 2016, making her a doctor by profession. She initially gained notoriety for her performance as Malar in the 2015 Malayalam movie Premam.

Later, she appeared in Kali (2016). Sai Pallavi made her acting debut in Tamil with Diya and Telugu with Bhanumati in the love story Fidaa (2017-2018). She was named one of India's 30 under 30 in 2020 by Forbes magazine.
Sai Pallavi's Family and Childhood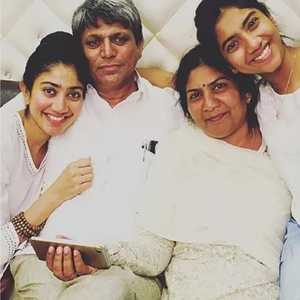 Sai Pallavi's father's name is Senthamarai Kanna and Sai Pallavi's mother's name is Radha Kanna. Sai Pallavi's father is a central excise officer and her mother is a housewife. Sai Pallavi also has a sister named Pooja Kanna who is her younger sibling, she is also an actress. Her Mother Tongue is Badaga. Recently, the Senthamarai family has been on a family trip after ages. The location remains undisclosed for the sake of the family's privacy.

When Sai Pallavi had gone for the promotion of her film Love Story, one of the interviewees asked her about the letters she wrote to her loved one in the film, on which Pallavi recalled an anecdote from her childhood where she revealed that her parents beat her as she wrote a love letter for a boy in 7 grade. Her candid conversation won the heart of fans.
Talk To Similar Celebrities
Sai Pallavi's Education Qualification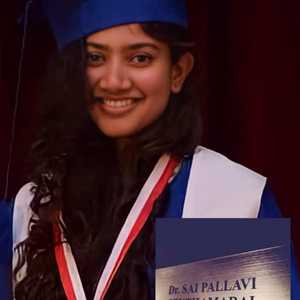 Sai Pallavi attended Coimbatore's Avila Convent School for her education. In 2016 Sai Pallavi graduated from the Tbilisi State Medical University with a medical degree (MBBS) recognised by the Medical Council of India; despite this, she has not registered her licence as a medical practitioner in India. On August 31, 2020, in Trichy, she completed her Foreign Medical Graduate Examination (FMGE).

Sai Pallavi's Engagement Rumors
Rumours state that Sai Pallavi is soon to be married after the release of Viraata Parvam. These assumptions are accurate since Sai Pallavi, the star of Viraata Parvam, has not signed on to any new movies. Currently, it appears that the bride's parents are conducting the groom's search, which suggests that Sai Pallavi has not had any past relationships or boyfriends.

Sai Pallavi's Movies and Career
Sai Pallavi's Dance Career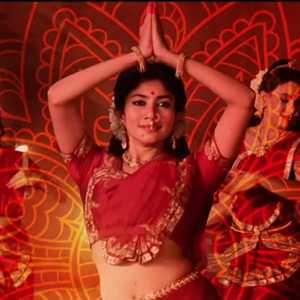 Sai Pallavi took part in a number of cultural activities at school and became well-known for her dancing. She competed in the dancing reality show Ungalil Yaar Adutha Prabhu Deva on Vijay TV in 2008 as a result of her mother's encouragement, and in 2009, she reached the finals of Dhee Ultimate Dance Show (D4) on ETV.

Sai Pallavi is not a trained dancer. In an interview, she stated that growing up she looked up to Aishwarya Bachchan and Madhuri Dixit for her dance lesson tips right from her school days. Sai Pallavi said despite not having formal dance training, Pallavi claimed in an interview that she had always wanted to pursue something that encompassed dancing.

Six million people watched Saranga Dariya's freshly released lyrical video in just one day. Social media is awash with comments, and Sai Pallavi's dancing in the film is receiving a lot of appreciation. She did dance moves that are unmatched, and her expressions and grace are unmatched. Fans are hailing Saranga Dariya as a proud occasion for the entire film crew. I enjoy collaborating with Sai Pallavi.
She executes any dance flawlessly, he claims.

Sai Pallavi's Early work (2005-2009)
As a child, Sai Pallavi made her first uncredited appearances in films Kasthuri Maan (2005) and Dhaam Dhoom(2008).
Debut, and Critical acclaim (2015-2016)
In 2014, Sai Pallavi was offered the part of Malar in the movie Premam by director Alphonse Puthren while she was attending school in Tbilisi, Georgia. Over the holidays, she completed the film's production before returning to her studies. She gained instant fame as "Malar Teacher" thanks to her portrayal. That year, she went on to win a number of prizes for "Best Female Debut," including the Filmfare Award.

In 2015, she took a month off from school to appear in Kali, the sequel she had just finished filming. She was nominated for a Filmfare Award for Best Actress - Malayalam for the role of Anjali, a young wife who must deal with her husband's severe anger issues.

Sai Pallavi As an Successful Actress (2017-present)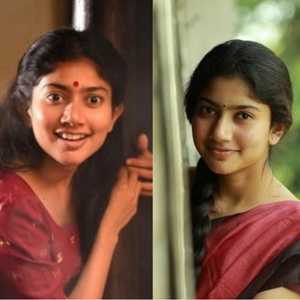 In December, Sai Pallavi refused to accept the entire payment, expressing her support for the film director's failure of the film. She co-starred with Fahadh Faasil in the psychological thriller Athiran in 2019 as an autistic girl. In 2020, She was named by Forbes magazine as one of India's 30 under 30. She has been the only member of the Tollywood Industry to make it to that list.

Additionally, she appeared in the Vetrimaaran-directed Oor Iravu episode of the Paava Kadhaigal anthology film series on Netflix. In 2021, Sai Pallavi collaborated with Sekhar Kammula again on the love drama Love Story this time partnering with Naga Chaitanya after Fidaa, and with Shyam Singa Roy opposite Nani after MCA.

In 2022 Sai Pallavi will appear in the film Virata Parvam with Rana Daggubati. In the film Gargi, she dubbed her own lines in Telugu and Kannada. Sai Pallavi is one of the actresses that genuinely lives the role she plays in each movie rather than acting it.
Fidaa (2017)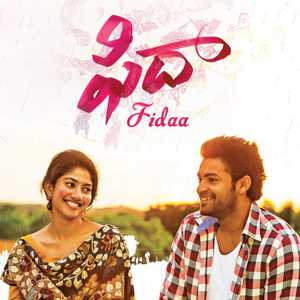 Fidaa, released on July 21, 2017, is the English title of Sekhar Kammula's 2017 Telugu-language romantic comedy, which was also produced by Dil Raju and directed by Sri Venkateswara Creations. Sai Pallavi made her first Telegu Debut along with Varun Tej.
The story focuses on the love-hate relationship between Varun (Tej), an NRI from the US, and Bhanumathi (Pallavi), a determined country girl.

The movie was a financial triumph, making over $90 million on a $13 million budget. The film received four Filmfare Awards and two SIIMA Awards out of nine nominations.

Middle Class Abbayi (MCA-2017)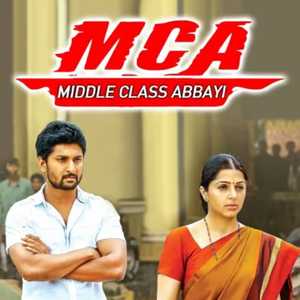 Middle Class Abbayi, released in 2017, is an Indian Telugu-language action comedy film written and directed by Venu Sriram and produced by Dil Raju. Sai Pallavi and Nani are the movie's stars. Devi Sri Prasad wrote the score and soundtrack.

Critics gave the movie mixed reviews after its theatrical premiere on December 21, 2017, yet it was an evident box office success. Nikamma was the Hindi remake of it (2022).

The movie made a total of 28 crore rupees worldwide on its first day of release.
Love Story (2021)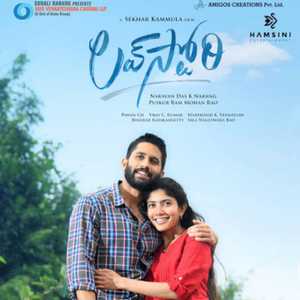 Love Story was written and directed by Sekhar Kammula in 2021, a Telugu-language musical romantic drama. Naga Chaitanya and Sai Pallavi were the movie star; Love Story was produced by Amigos Creations and Sree Venkateswara Cinemas, which also features Rajeev Kanakala, Devayani, Easwari Rao, and Uttej in supporting parts. Revanth (Chaitanya) and Mounika (Pallavi), who meet in the city while following their aspirations, are the movie's subjects, which chronicles their inter-caste romance.

Due to the COVID-19 pandemic, Love Story's initial release date of 2 April 2020 was postponed. On 24 September 2021, the movie was released in theatres to mixed reviews from critics, who appreciated Chaitanya and Pallavi's acting while criticising the film's lengthy running time.

The movie made 8.75 crore rupees in India, the highest since theatres reopened and resumed showing movies after the second COVID wave on its first day. Despite having a 30 crore budget, the film made over 60 crores at the box office, making it a financially successful endeavour.
Shyam Singha Roy (SSR-2021)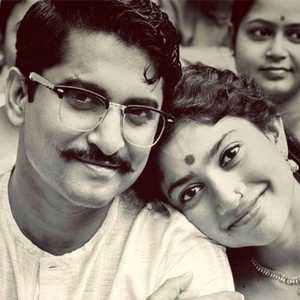 Rahul Sankrityan directed Shyam Singha Roy in 2021. This film was released in Telugu, which is a supernatural period romantic drama. In addition to Sai Pallavi, Nani has a dual part in the movie. This movie is based on the idea of reincarnation and is partially set in Kolkata in the 1970s. Krithi Shetty, Madonna Sebastian, Rahul Ravindran, Abhinav Gomatam, Jisshu Sengupta, Murali Sharma, Manish Wadhwa, and more actors also star in the movie.

Shyam Singh Roy was announced in February 2020, and the Principal photography for the movie took place in Hyderabad and Kolkata from December 2020 to July 2021. It was confirmed in February 2020. The COVID-19 epidemic caused a delay in both production and release. On December 24, 2021, Shyam Singha Roy was released in theatres to a mainly mixed response.

The movie made more than 50 crore rupees ($6.3 million) at the global box office. The film enjoyed commercial success.

Gargi (2022)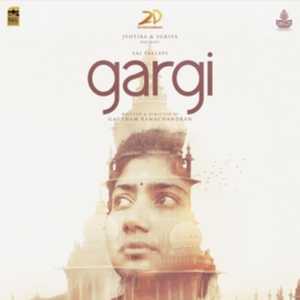 Gargi was released in 2022 by Hariharan Raju and Gautham Ramachandran, the legal drama film Gargi in India's Tamil language. Sai Pallavi and Kaali Venkat played the lead characters in this film, which was made by Blacky, Genie, and My Left Foot Productions.
Govind Vasantha created the film's score, Sraiyanti and Premkrishna Akkatu handled the photography, and Shafique Mohamed Ali handled the editing.

Critics complimented the cast performances, the script, the directing, and the social message in Gargi, which was released on July 15, 2022.
Sai Pallavi's Movie's list
Sai Pallavi's Television Career
Sai Pallavi's Controversies
Kashmir Files (June 2022)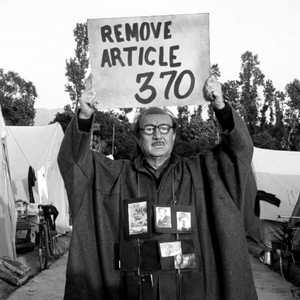 After watching the Movie Kashmir Files, Sai Pallavi reviewed the movie turned out to be a big misunderstanding among the media which later escalated an unintended controversy.

In an Interview with GreatAndhra, She said The Kashmiri Files starring Anupam Kher showed how Kashmiri Pandits were killed at the time. If you are taking the issue as a religious conflict, recently, a Muslim driver, who was transporting cows, was beaten up and forced to chant 'Jai Shri Ram.' So, where's the difference between these two incidents? We have to be good human beings. If we are good ones, we won't hurt others. To answer your question, justice won't be there either on the side of the right or the left if you are not a good human being. I'm very neutral. So I believe that if you are stronger than me and are oppressing me, you are in the wrong. A large number of people oppressing a small group of people is wrong. A battle has to be fought between two equals.

Sai Pallavi's Net Worth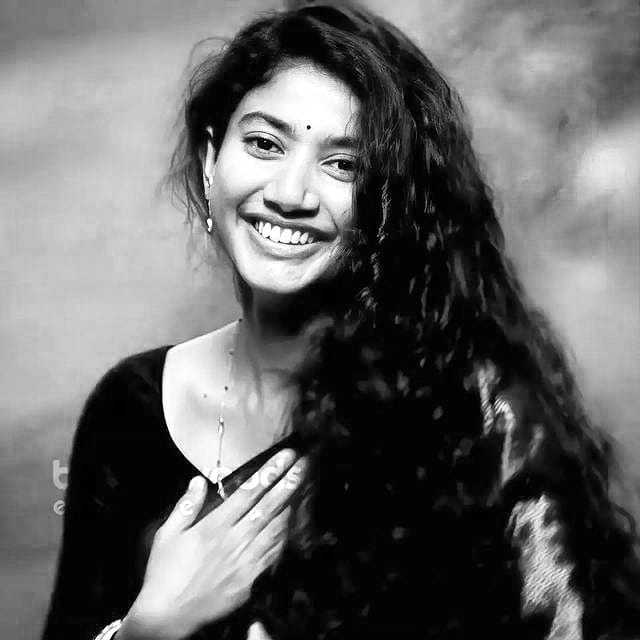 Sai Pallavi's Net Worth is $4 Million (Rs. 31 Crore), earned through her films, dance, and modelling. Sai Pallavi owns her ancestral house in Coimbatore, where she grew up. She also holds a place in Kotagiri.

Sai Pallavi owns a Maruti Swift, an Audi Q3, and other vehicles. Sai Pallavi endorses the products of various companies such as Lancome, Mene and Moy, Gucci Rush, Lorac, Lux, Mac, and Defeel.

Sai Pallavi's Awards and Achievements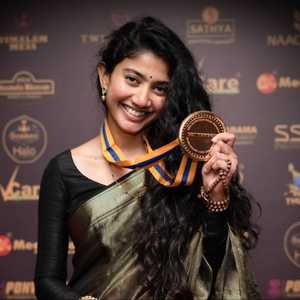 2015- Asiavision Awards- New Sensation in Acting – Female-Premam
2015-Asianet Film Awards-Special Jury Award-Premam
2015-Filmfare Awards South-Best Female Debut – Malayalam-Premam
2015-SIIMA Awards-Best Female Debut – Malayalam-Premam
2015-Vanitha Film Awards-Best Newcomer – Actress-Premam
2017-Asianet Film Awards-Most Popular Actress Kali
2017-Filmfare Awards South-Best Actress – Malayalam-Kali (Nominated)
2017-SIIMA Awards-Best Actress – Malayalam-Kali-(Nominated)
2017-CPC Cine Awards-Best Actress-Kali
2018-Filmfare Awards South-Best Actress – Telugu-Fidaa
2018-SIIMA Awards-Best Actress – Telugu-Fidaa- (Nominated)
2019-Filmfare Awards South-Best Actress – Tamil Maari 2 (Nominated)
2020-SIIMA Awards-Best Supporting Actress – Tamil-Paava Kadhaigal-Nominated
2022-Filmfare Awards South-Filmfare Award for Best Actress – Telugu-Love Story
2022-Filmfare Awards South-Critics Award for Best Actress –Telugu-Shyam Singha Roy
2022-SIIMA Awards-Best Actress – Telugu-Love Story-(Nominated)
2022-SIIMA Awards-Entertainer of the Year (Female) –Telugu-Love Story & Shyam Singha Roy
8 Unknown Facts about Sai Pallavi
When Sai Pallavi was a student, she loved to celebrate Onam and believed she wasn't from Kerala. During her favourite festival, she used to enjoy making a flower rangoli to decorate her home.
Sai Pallavi got her name from Sathya Sai Baba of Puttaparthi.
Sai Pallavi enjoys Travelling, Dancing and Acting.
Sai Pallavi is a cardiologist, she completed her MBBS degree from Tbilisi State Medical University of Georgia.
Sai Pallavi is well-versed in 7 languages. Badaga, Tamil, Telegu, Malayalam, English, Hindi and Georgian.
Sai Pallavi's favourite actors include Kamal Haasan, Suriya, and Mammootty.
Sai Pallavi's parents beat her during her seventh grade when she was caught writing a love letter to a boy in school.
Sai Pallavi rejected a 2 crore fairness cream brand instantly as she very strongly believes in natural beauty and doesn't want to endorse any products that glorify artificial beauty!
Social Media
Frequently Asked Questions