Daggubati Venkatesh | Career, Age, Net Worth, New Movies

Anisha Saini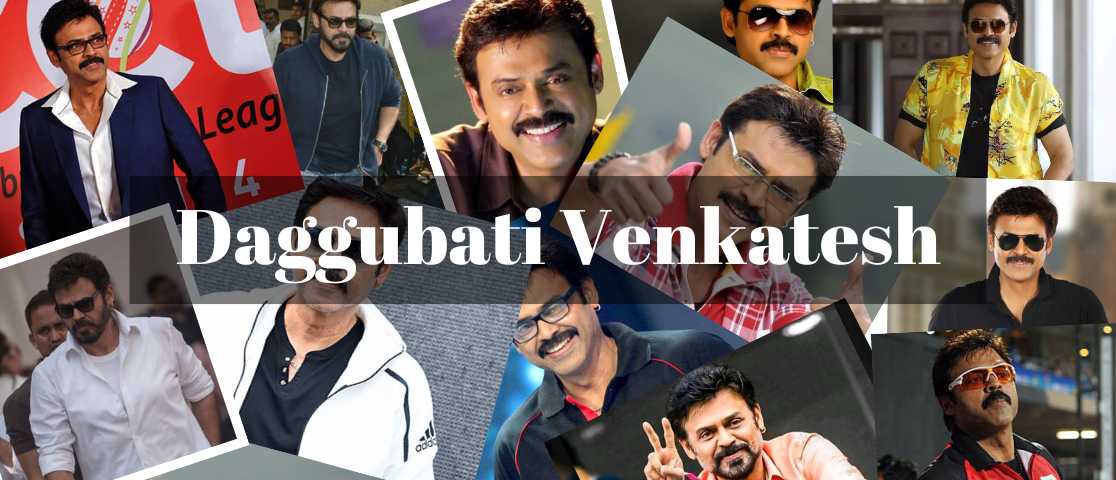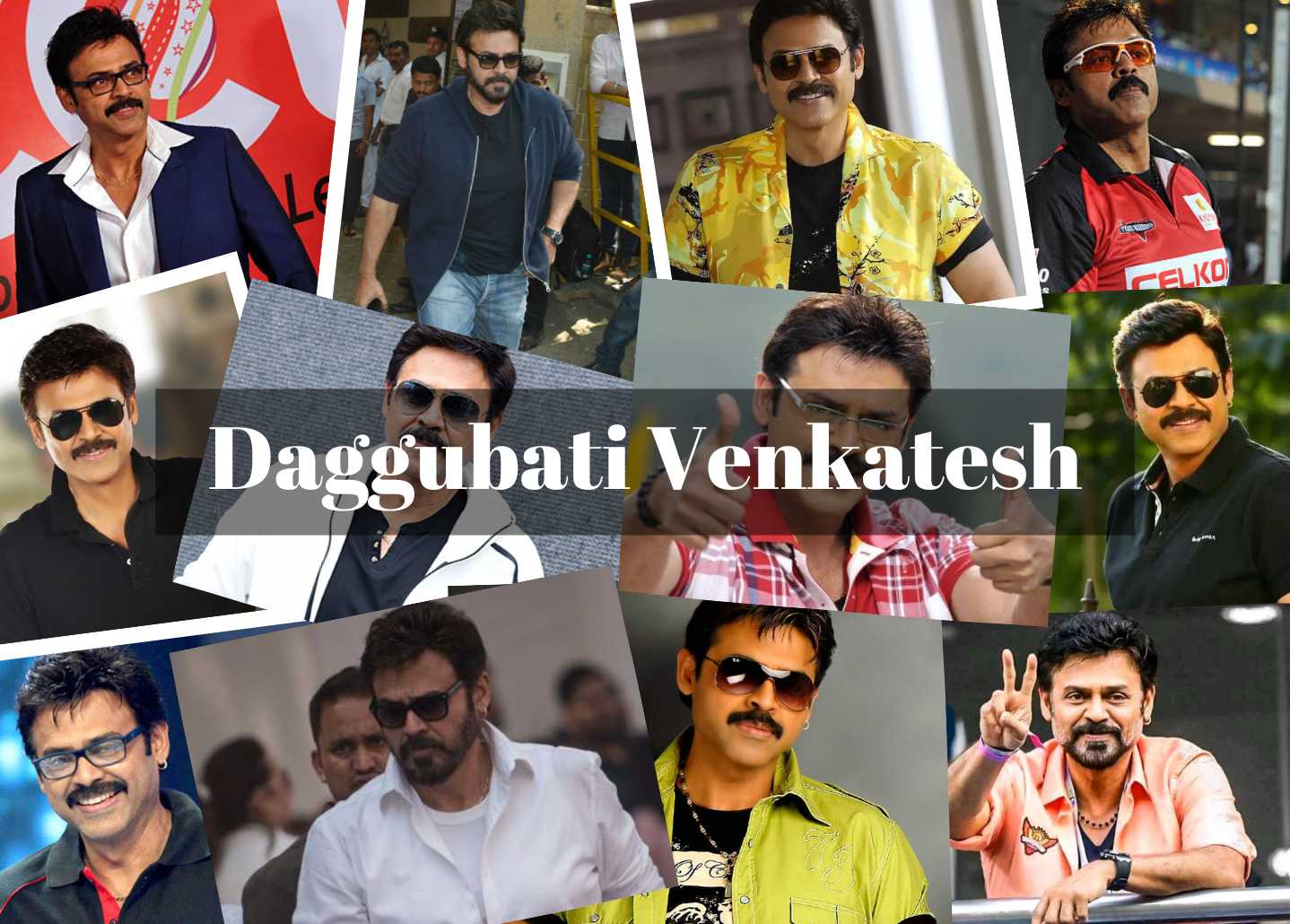 Daggubati Venkatesh's Biography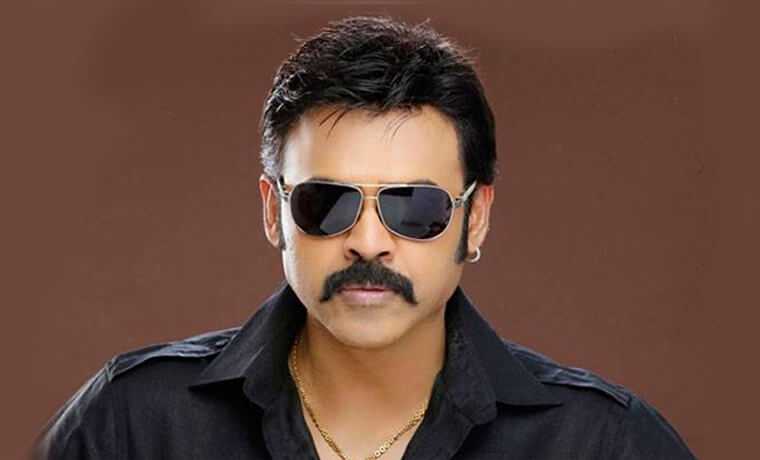 Indian actor Daggubati Venkatesh's birthday is on 13 December and he is well known for his performances in Telugu films. Daggubati Venkatesh's birthplace is Karamchedu, Andhra Pradesh, India. With the 1986 movie Kaliyuga Pandavulu, for which he received his first Nandi Award, Venkatesh made his acting debut. He had a 35-year acting career, appearing in numerous box office hits and becoming a well-known actor in Telugu movies. Daggubati Venkatesh's hobbies are Reading and listening to music. Daggubati Venkatesh's zodiac sign is Saggitarius. Duggabati Venkatesh's Birthyear is 1960.

Venkatesh received six Filmfare Awards South in various categories and five Nandi Awards for Best Actor. One of the biggest Indian cinema production businesses, Suresh Productions, which Venkatesh co-owns with his brother D. Suresh Babu, is where he appeared in a number of movies. He also serves as the Telugu Warriors' coach as they compete in the Celebrity Cricket League on behalf of Telugu film (Tollywood).
Claim Your FREE Celebrity Shoutout
✕
Claim Now!
Daggubati Venkatesh's Family and Daggubati Venkatesh's Qualification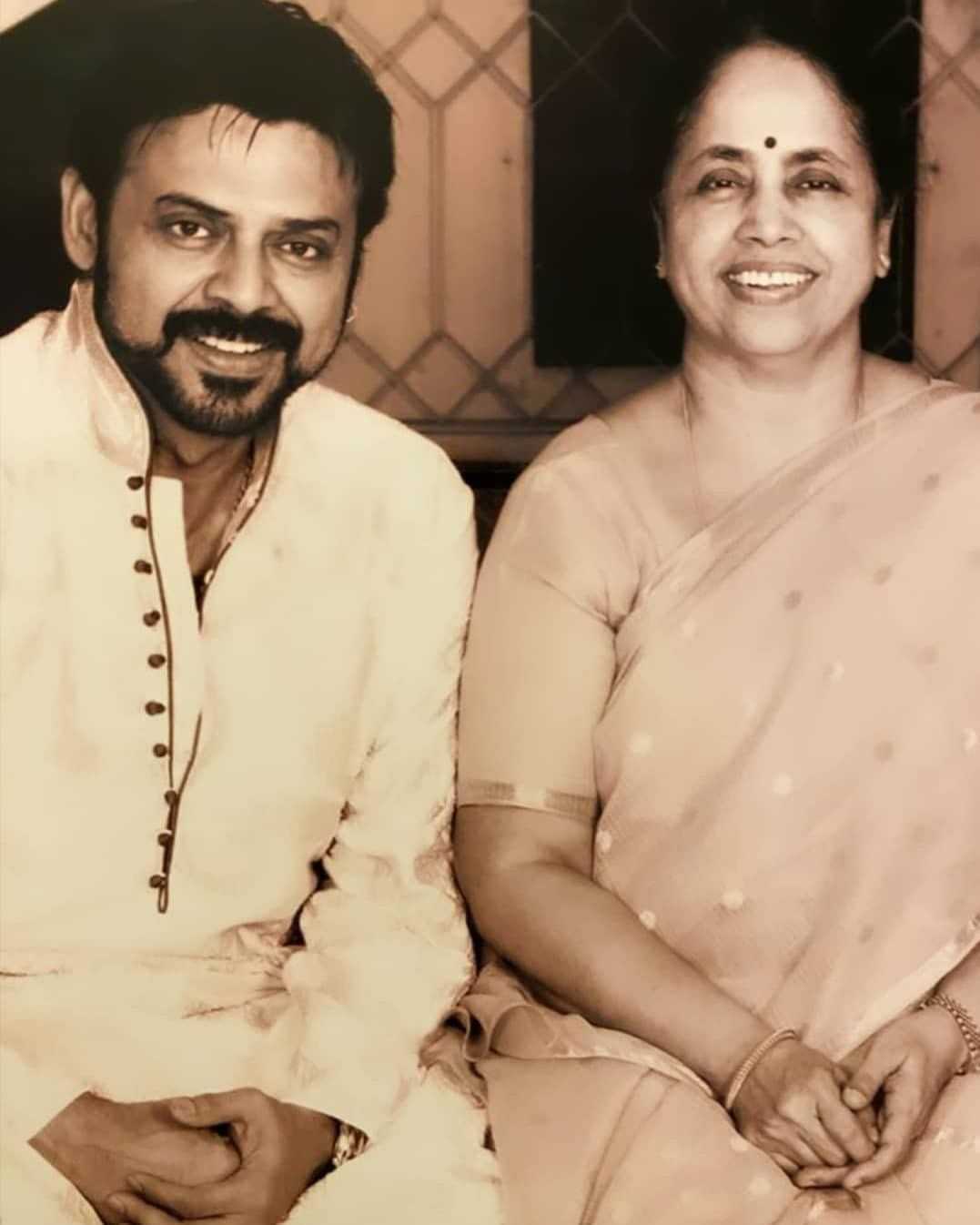 Venkatesh was born into a Telugu household to a film producer and former member of parliament. Venkatesh's father is D. Ramanaidu and Venkatesh's mother is Rajeshwari. He has a younger sister named Lakshmi Ramanaidu Daggubati. Venkatesh's sister Lakshmi was married to actor Nagarjuna, and the couple has a son, Naga Chaitanya. His older brother's name is Suresh Babu Daggubati he owns Suresh Productions.

Venkatesh attended Don Bosco in Egmore, Chennai for his education before earning a degree in commerce from Loyola College. He received his MBA at the Middlebury Institute of International Studies in Monterey, California. He intended to enter the film industry upon his return to India but instead chose to work as an Indian actor in Telugu movies.
Talk To Similar Celebrities
Daggubati Venkatesh's Marriage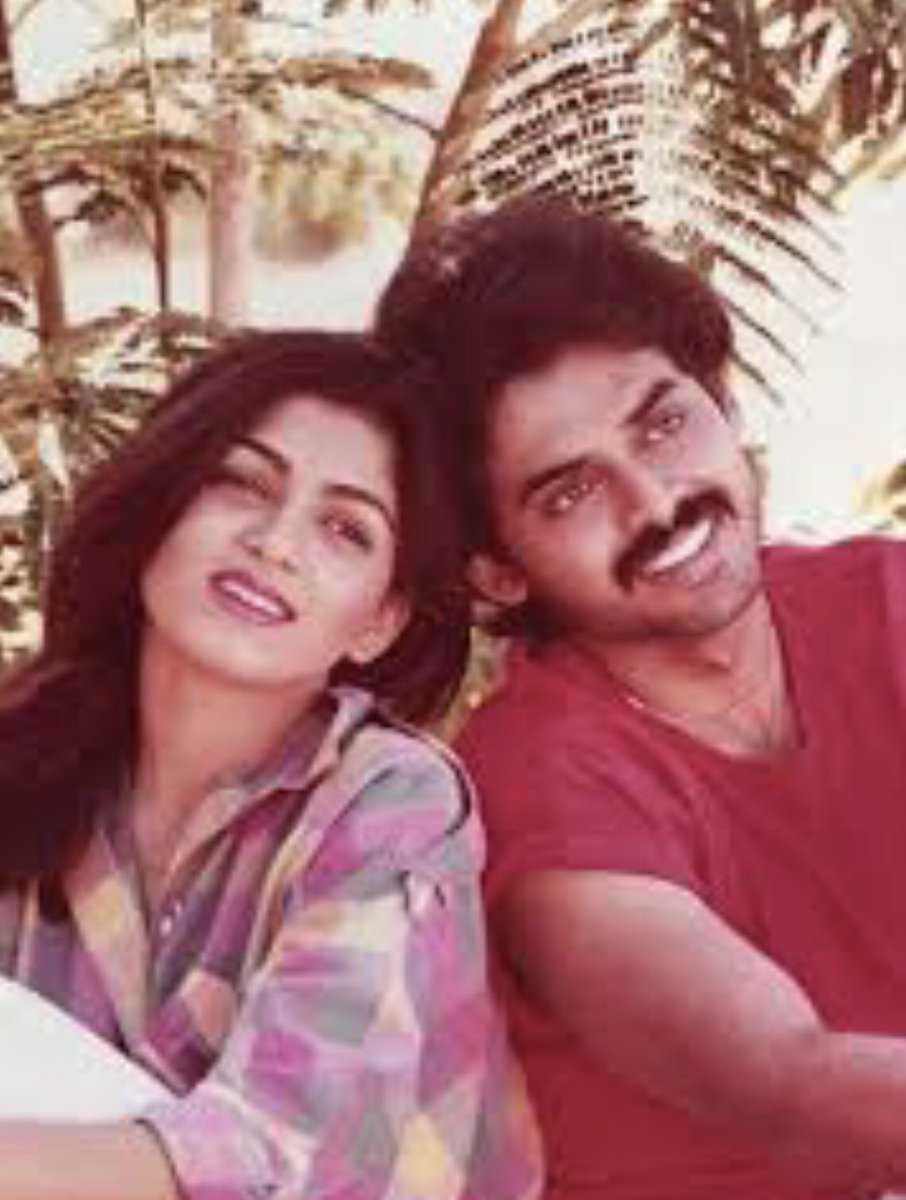 Actor Victory Venkatesh has a lot of acting experience. After playing a variety of roles in movies like Srinivasa Kalyanam, Swarna Kamalam, Varasudochhadu, Prema, Bobbili Raja, Sundarakanda, Preminchukundam Raa, and many others, he became well-known among the public.

The name of Daggubati Venkatesh's wife is Neeraja Reddy. She holds an MBA degree. Famous producer Vijay Nagireddy advised Ramanaidu to speak with Chittoor-native Gangavarapu Subbareddy when seeking potential partners for Venky. The celebrity was wed to Neeraja in 1985, though.

They both tied the knot on 13 December 1985. The couple has 4 children three daughters named Aashritha, Hayavahini, and Bhavana, and a son named Arjun Ramnath. His eldest daughter Aashritha wed Vinayak Reddy, a descendant of Hyderabad Race Club chairman R. Surender Reddy.
Daggubati Venkatesh's Movies and Career
Daggubati Venkatesh's First Movie: Prema Nagar (1971)
It is a 1971 Indian Telugu-language romantic drama film produced by D. Ramanaidu and directed by K. S. Prakash Rao under the Suresh Productions label. Vanisri and Akkineni Nageswara Rao star and K. V. Mahadevan composed the score. The movie is based on Koduri Kausalya Devi's novel of the same name. Prema Nagar earned 1.45 crore at the box office, making it an INDUSTRY HIT. The movie played in theatres for more than 750 days. He received a Nandi Special Jury Award for the movie.

Swarnakamalam (1988)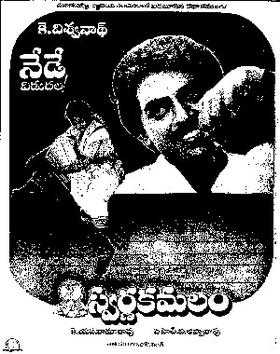 K. Viswanath wrote and directed this dance movie in the Telugu language of India. In addition to Sharon Lowen playing a starring role, the movie also has Venkatesh and Bhanupriya. Kelucharan Mohapatra is in charge of the choreography, and Ilaiyaraaja is in charge of the music. The Valley of Flowers National Park, Nanda Devi National Park, Shanti Stupa, and Bhringesvara Siva Temple in Dhauli, as well as other locales around Visakhapatnam, served as the backdrop for a significant portion of the song scenes.

The movie won two South Filmfare Awards, a Nandi Award for Best Feature Film, three state Nandi Awards, three Indian Express Awards, and a Filmfare Best Film Award (Telugu).
Bobbili Raja (1990)
B. Gopal co-wrote and directed this romantic action movie in the Telugu language. Starring Venkatesh and Divya Bharti (in her Telugu debut), the film is produced by D. Suresh under the brand of Suresh Productions. Vanisri, Kota Srinivasa Rao, Satyanarayana, and Sumithra play supporting parts. The soundtrack for the movie was created by Ilaiyaraaja.
Chanti (1992)
Ravi Raja Pinisetty was the film's director. With music by Illayaraja, the movie stars Venkatesh and Meena. K. S. Rama Rao produced the movie under the Creative Commercials label. The movie is a remake of the Tamil film Chinna Thambi from 1991.

P. Sobhalatha, the film's makeup artist, won the Nandi Award. At the box office, the movie was noted as an Industry Hit. A milestone for the business at the time, the movie was the first to spend 100 days in more than 40 direct centers. It was awarded four Nandi Awards.
Taqdeerwala (1995)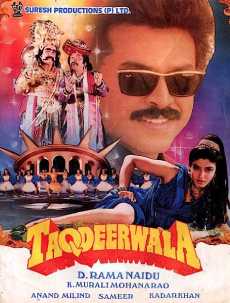 It is a 1995 Hindi-language fantasy action comedy film written and directed by K. Murali Mohana Rao. It was produced by D. Rama Naidu under the Suresh Productions label. It features Venkatesh and Raveena Tandon, while Anand-Milind wrote the score. It is a remake of the Yamaleela movie from Telugu in 1994.

Suraj lives in a modest home with his widowed mother, his buddy Pandu, and a man named Gopalji. When he was a child, his family possessed the enormous Swarna Palace, but it was in debt. Suraj has no source of income, but he wants to return the palace to his mother as a present, and he will stop at nothing to achieve this goal, even if it means cooperating with the neighbourhood goon Chota Raavan. In the universe, Yamraj and Chitragupt lose a crucial book called Bhavishyavani that contains information on every human being who lives on Earth.

The book falls into Suraj's home, and after he sees his future, his luck improves. He soon becomes wealthy and gives his mother Swarna Palace, while Lord Dharma takes away all of Yamraj and Chitragupt's abilities and orders them to travel to Earth and find the book within a month; if they fail, When Raja reads that his mother would pass away tonight in the book he opens one day to see his future, he is devastated.
Ganesh (1998)
Ganesh is a 1998 Indian Telugu action drama movie that was directed by Thirupathisamy and produced by D. Suresh Babu under the Suresh Productions label. It features Venkatesh, Rambha, and Madhu Bala as well as Mani Sharma's music. Five Nandi Awards were given to the movie, including the one for best actor. Additionally, Venkatesh received the Filmfare Best Actor Award (Telugu). He played a person fighting against the ills in the Indian public healthcare system.
Malliswari (2004)
A romantic comedy movie in the Telugu language of India was directed by K. Vijaya Bhaskar, who also authored the script with Trivikram Srinivas. On behalf of Suresh Productions, D. Suresh Babu produced it. Katrina Kaif co-stars with Venkatesh in her Telugu film debut, and Koti composed the score. The movie enjoyed commercial success.
Masala (2013)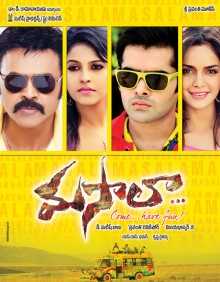 K. Vijaya Bhaskar was the director. On behalf of Suresh Productions and Sri Sravanthi Movies, D. Suresh Babu and Sravanthi Ravi Kishore produced the film. With music by S. Thaman, the movie stars Venkatesh, Ram Pothineni, Anjali, and Shazahn Padamsee. It is a remake of the Hindi movie Bol Bachchan from 2012. The film premiered in every country on November 14, 2013. When the movie first came out, critics gave it a mixed bag of praise while praising the cast's actions.
F2 Fun and Frustration (2019)
Comedy-drama film in the Telugu language, written and directed by Anil Ravipudi. Venkatesh, Varun Tej, Tamannaah, and Mehreen Pirzada are among the cast members of the Sri Venkateswara Creations-produced movie. Devi Sri Prasad is the composer of the music. The story revolves around the marriages of Harika (Tamannaah) and Honey (Pirzada) by Venky (Venkatesh) and Varun (Tej), respectively. They make an effort to manage their domineering women after their marriages.

Released on January 12, 2019, during Sankranthi, F2: Fun and Frustration outperformed its $30 million budget by grossing approximately 127.2-140 crore. The 50th International Film Festival of India's Indian Panorama Mainstream section included F2 as a featured film.
Narappa (2021)
Srikanth Addala is the director of the 2021 Telugu-language historical action drama movie Narappa. D. Suresh Babu and Kalaipuli S. Thanu are responsible for producing the movie under their respective production companies, Suresh Productions, and V Creations. While Nassar, Rao Ramesh, Rajeev Kanakala, Brahmaji, Ammu Abhirami, and Karthik Rathnam play other significant supporting parts, the movie stars Venkatesh, Priyamani, Karthik Rathnam, and Rakhi.
Ori Devuda (2022)
Director Ashwath Marimuthu's Ori Devuda. Victory Venkatesh appears in the movie in a cameo. Asha Bhat and Mithila Palkar are debutantes. Although this is a typical love story, the director masterfully adds a fantasy element. The uniqueness and fascination that Venkatesh's god persona brings to the proceedings. As always, Venkatesh is endearing and fantastic in his cameo. His appearance and body language are flawless.
Daggubati Venkatesh's Upcoming Movie
Kisi Ka Bhai Kisi Ki Jaan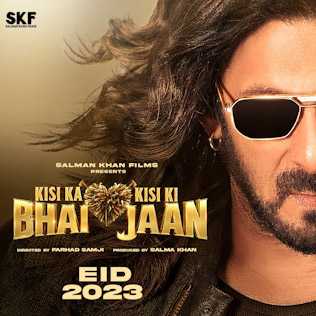 In Kisi Ka Bhai Kisi Ki Jaan Future Hindi-language action comedy film is made by Salman Khan Films and directed by Farhad Samji. Salman Khan, Venkatesh, Pooja Hegde, and Jagapathi Babu play the critical roles in the movie; supporting cast members include Raghav Juyal, Jassie Gill, Siddharth Nigam, Shehnaaz Gill, Palak Tiwari, and Malvika Sharma.

It is the authorized remake of the Tamil film Veeram from 2014. Filming for the movie took place in Mumbai, Hyderabad, and Ladakh and started in May 2022. The planned release date is April 21, 2023, which also happens to be Eid.
Daggubati Venkatesh's Career Timeline
Daggubati Venkatesh's Net Worth
Daggubati Venkatesh has over 35 years of experience in Telugu film. The actor has a significant following and is best known by his adoring fan moniker, Venkatesh. Venkatesh has been given the honorific name Victory Venkatesh in recognition of his noteworthy commercial accomplishments. Venkatesh has a track record of success in the film business.

In the Tollywood film industry, Daggubati Ramanaidu, his father, was a well-known producer. He was known as the Movie Mughal because of his power in the sector. Brother of Venkatesh Babu and another important figure in the sector Suresh Babu. The estimated net worth of Venkatesh is $ 276 Million. In Indian Rupees 2200 crores.

He charges 4 to 6 crores per movie. In 2010, the value of Venkatesh's opulent Manikonda home was estimated to be around 10 crores. He also likes cars and motorcycles. He is the owner of a Maserati Quattroporte for $1.73 million, a Toyota Land Cruiser V8 worth $1.8 million, and an Audi Q5 worth $60,000.

He agreed to serve as the brand ambassador for Andhra Pradesh for Manappuram General Finance and Leasing Ltd on April 24, 2010. He served as the company's brand ambassador when he founded the Ramraj Cotton Company branch in Ameerpet.
Daggubati Venkatesh's Awards and Achievements
Filmfare Awards South Best Actor (Critics) Guru film (2017) winner
Filmfare Awards South Best Actor Jayam Manadera film (2000) winner
Filmfare Awards South Best Actor Ganesh film (1998) winner
Filmfare Awards South Best Actor Dharma Chakram film (1996) winner
Filmfare Awards South Best Actor Brahma Puthrudu film (1988) winner
Nandi Awards Best Actor Aadavari Matalaku Ardhalu Verule film (2007) winner
Nandi Awards Best Actor Kalisundam Raa film (2000) winner
Nandi Awards Best Actor Ganesh film (1998) winner
Nandi Awards Best Actor Dharma Chakram film (1996) winner
Nandi Awards Best Actor Prema film (1989) winner
Daggubati Venkatesh's Interesting Facts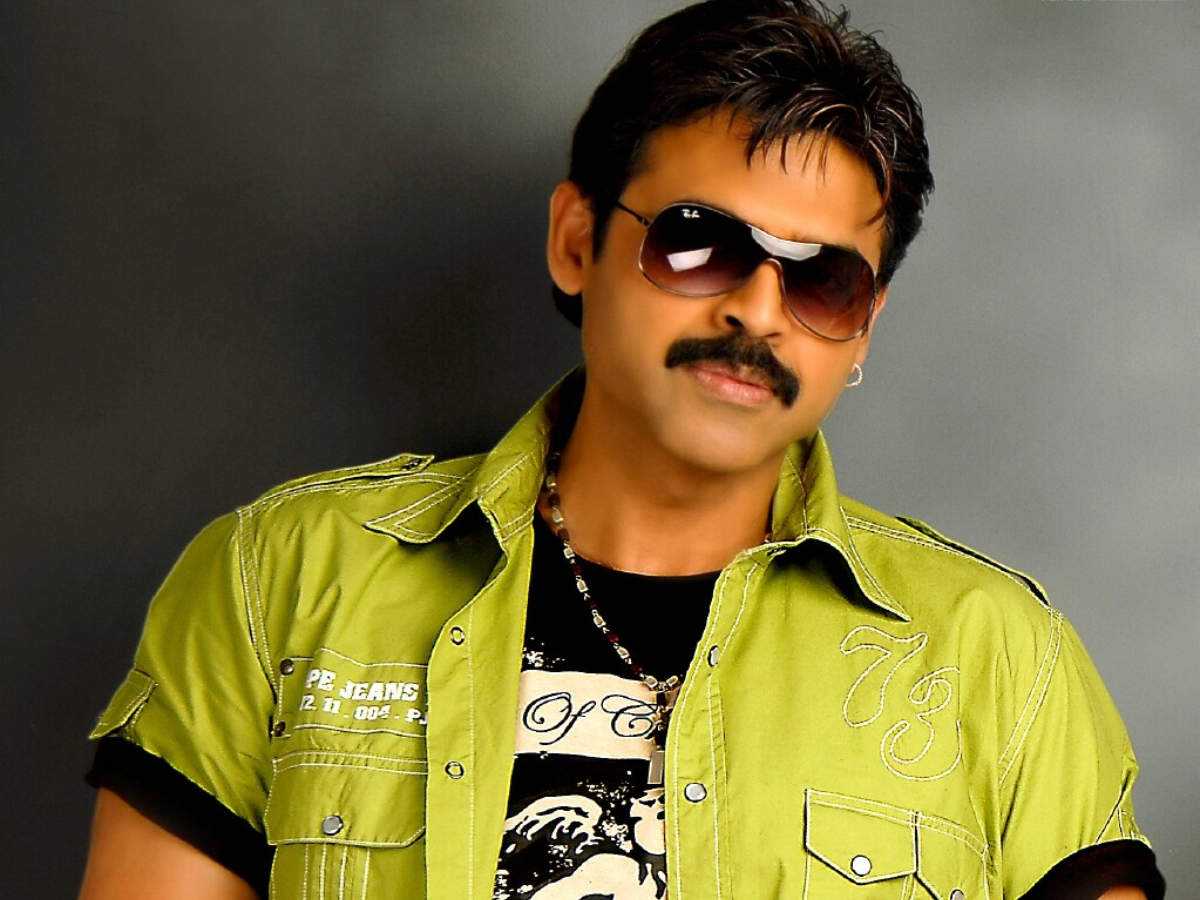 Daggubati Venkatesh's first intended to become a film producer after returning to India, but he ultimately decided to become an actor in Telugu films, which turned out to be a rather successful choice for him.
In 1971, he made his acting debut as a little boy in the movie Prem Nagar.
Daggubati Venkatesh has appeared in 72 films throughout the course of his 30-year career, playing a range of parts in both Telugu and Bollywood productions.
Venkatesh acted alongside Karishma Kapoor in Anari which is the remake of his own Telugu super hit film Chanti.
Daggubati Venkatesh is the only Telugu actor to have won six Filmfare Awards and seven Nandi Awards.
In addition to being the captain of the Telugu Warriors squad in the Celebrity Cricket League, Venkatesh is an enthusiastic cricket fan.
Social Media
Frequently Asked Questions