Rohit Shetty | Movies, Biography, Family, Net Worth, Career

Zeenat Sayyed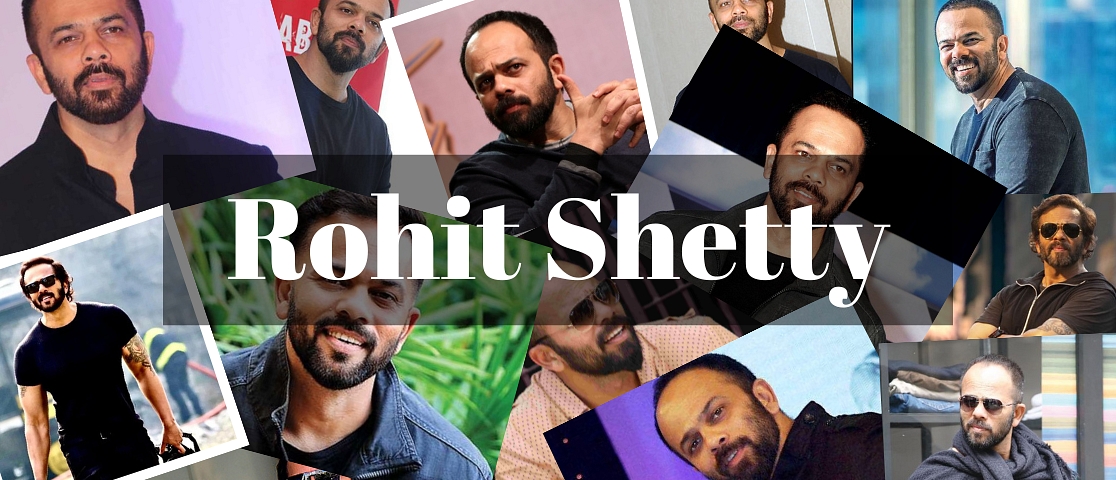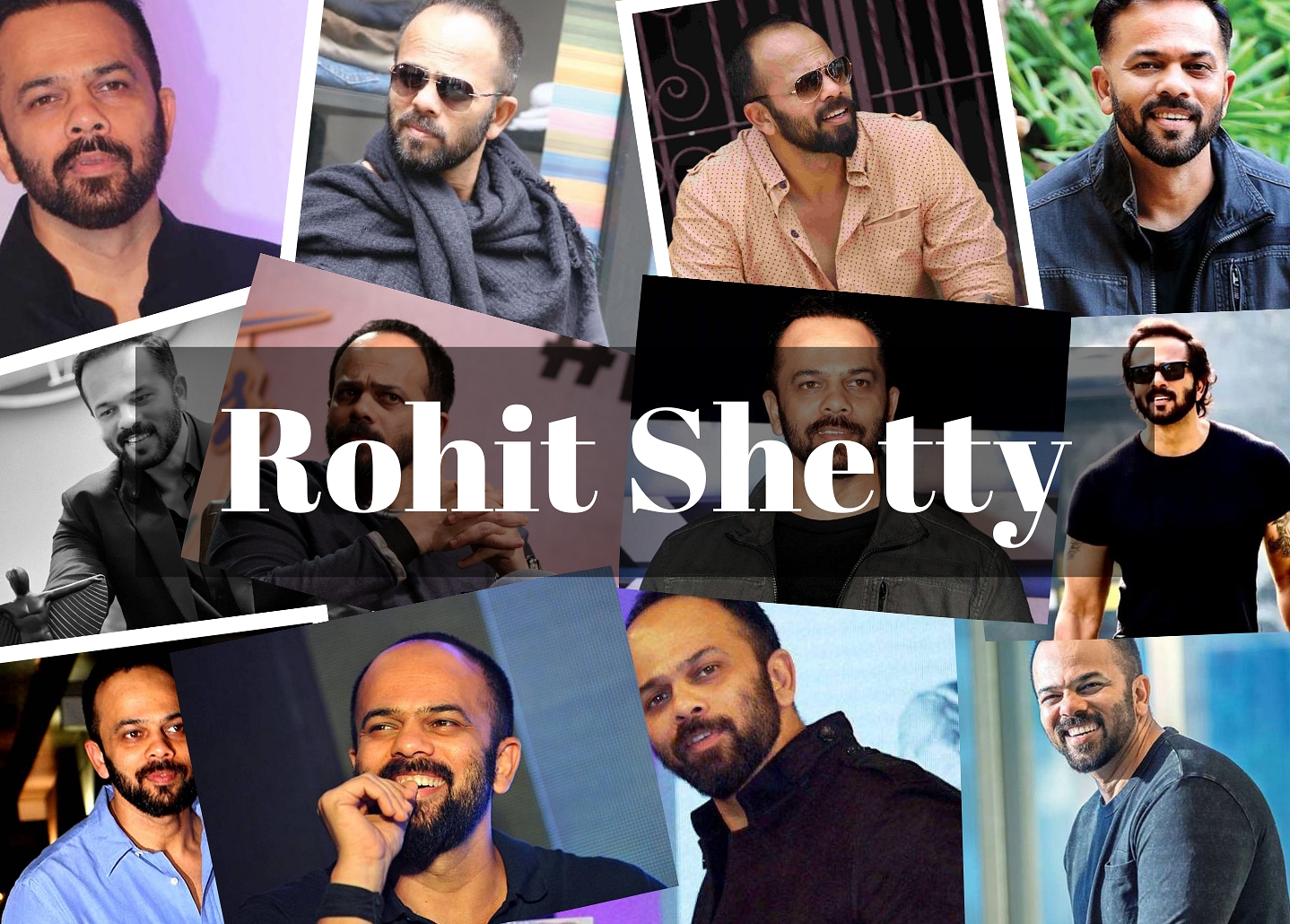 Rohit Shetty's Biography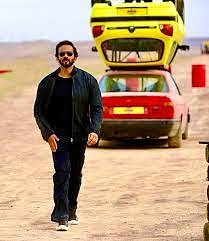 Rohit Shetty is a Hindi-language film director, producer, and television personality from India. He is best known for developing the Golmaal and Cop Universe movie series. Rohit Shetty's Birthday is on the 14th of March. Rohit Shetty's Zodiac Sign is Pisces. Rohit Shetty's Birthplace is Mumbai. Rohit Shetty's Birthyear is 1973.

He began his career at the age of 15 as an assistant director with Kuku Kohli on the movie Phool Aur Kaante starring Ajay Devgan. At the age of 29, he became an independent director and worked with Devgan on his first feature film, Zameen. Rohit Shetty is an Indian film director, producer, and television host who hails from the city of Mangalore in the state of Karnataka. As a member of a film family, he had grown up fascinated by movies. He never considered being an actor since, by the time he was 13 or 14, he was determined that he wanted to be a filmmaker.

From St. Mary's School in Mumbai, he received his secondary school diploma. Then he began working, initially as an apprentice for Kuku Kohli in Ajay Devgan's debut movie Phool Aur Kaante, which also starred Madhoo. He then helped him with the unreleased film Ek Aur Kohinoor. Additionally, he collaborated with him on the films Zulmi, Haqueeqat, and Suhaag.

He had gotten along well with Ajay Devgan by that point. After that, he began collaborating with Anees Bazmee on the Ajay and Kajol movie Pyaar To Hona Hi Tha before working on Raju Chacha and Hindustan Ki Kasam, two of Ajay's in-house movies. He realized he was prepared to direct his own movie while working on Pyaar To Hona Hi Tha. When planning Raju Chacha, it was decided that Ajay would act in it and that he would make his directorial debut following Anil Devgan. o contributes to Hindi films. He is credited with starting the Golmaal and Cop Universe movie series. Shetty's other significant movies are Dilwale, Chennai Express, and Bol Bachchan.
Talk To Similar Celebrities
Rohit Shetty's Childhood and Rohit Shetty's Family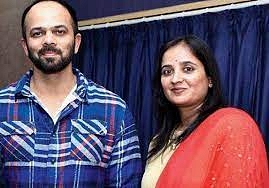 Rohit Shetty was conceived by Bollywood junior artist Ratna, who has appeared in Hindi and Kannada films, and M.B. Shetty. His sibling count is five. He hails from the southern Indian city of Mangalore in Karnataka. As a film family member, he grew up fascinated by movies.He never considered being an actor since, by the time he was 13 or 14, he was determined that he wanted to be a filmmaker. From St. Mary's School in Mumbai, he received his secondary school diploma. Then he began working, initially as an apprentice for Kuku Kohli in Ajay Devgan's debut movie Phool Aur Kaante, which also starred Madhoo.

Rohit Shetty's Mother's Name is Ratna Shetty. Rohit Shetty's Father's Name is M.B. Shetty. Rohit Shetty has five Siblings named Hriday and Uday Shetty (Step-Brothers) and Mehek Shetty, Chaya Shetty, and Chanda Shetty are her three Sisters. Maya Shetty is Rohit Shetty's Wife. She is a Banker By Profession. Rohit Shetty has one son named Ishaan Shetty.
Rohit Shetty's Affairs and Relationship
Prachi Desai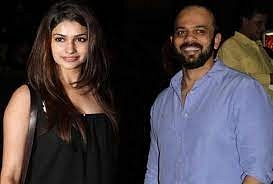 On the sets of his movie Bol Bachchan, Rohit Shetty and Prachi Desai got to know one another. The two allegedly fell in love while filming the movie. Their intimacy grew to the point that Rohit made the decision to live with Prachi Desai instead of his wife Maya Shetty and their children.

According to reports, this caused significant conflict in Rohit Shetty's marriage because the director's wife wouldn't grant a divorce. With time, Rohit's relationship with Prachi also became unworkable, forcing him to return to his wife. However, none of the parties ever publicly discussed the matter, thus there has been no confirmation of it and, as of now, it is only a rumour.
Rohit Shetty's Movies and Career
At the age of 17, Shetty started his career as an assistant director on Bollywood actor Ajay Devgn's debut movie Phool Aur Kaante. He later collaborated with Ajay Devgn on the films Suhaag, Haqeeqat, and Zulmi. In Suhaag, he served as a body double for Akshay Kumar, the film's second main hero. He later appeared in the Devgn-starring films Raju Chacha, Hindustan Ki Kasam, and Pyaar To Hona Hi Tha. Let's Revisit Some of the Prominent Movies of Rohit Shetty.
Rohit Shetty Directorial Debut: Zameen (2003)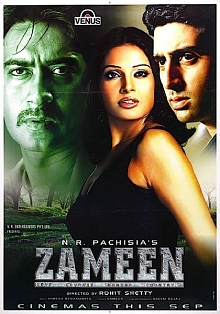 In 2003, Shetty made his independent directing debut with the averagely successful Zameen, starring Devgn. The 2003 action thriller Zameen was helmed by Rohit Shetty, who was making his directorial debut. Ajay Devgn, Abhishek Bachchan, and Bipasha Basu are the movie's stars. The movie's box office performance was average.

The plot of Zameen is loosely based on the hijacking of Indian Airlines Flight 814, but it more closely resembles the Israeli Defense Forces (IDF) 1976 Entebbe, Uganda, hostage rescue operation, during which the IDF freed 102 hostages held by the PFLP-EO and the West German group Revolutionary Cells.
Golmaal Franchise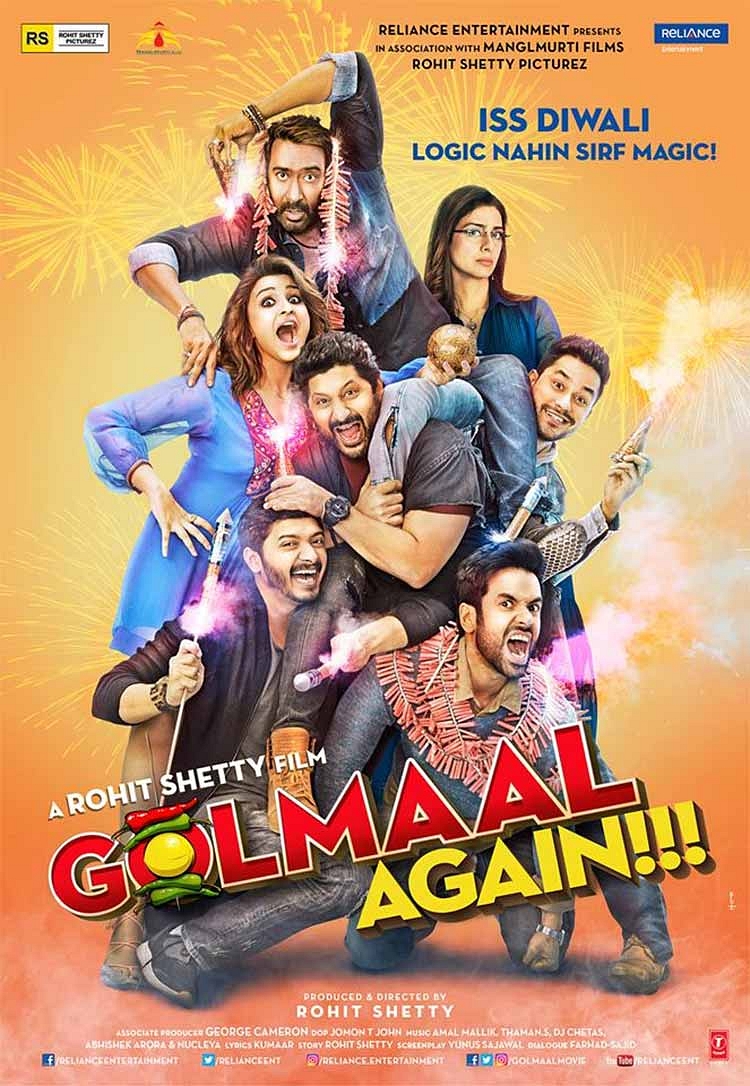 Rohit first gained notoriety in 2006 when he directed the first installment of the cult comedy series Golmaal starring Ajay Devgn. His first two directorials, the comedic thriller Sunday and the lucrative follow-up to Golmaal called Golmaal Returns (both starring Devgn), were released in theatres in 2008.

Golmaal is a Rohit Shetty-directed comedy film series that has four episodes so far. The first three were produced by Dhilin Mehta, and the fourth by Shetty and Sangeeta Ahir. Three direct sequels—Golmaal Returns (2008), Golmaal 3 (2010), and Golmaal Again—to the 2006 film Golmaal: Fun Unlimited have since been released (2017). Shreyas Talpade, Ashwini Kalsekar, Murali Sharma, Tusshar Kapoor, Sanjay Mishra, Vrajesh Hirjee, and Mukesh Tiwari appeared in three of the four films, while Kareena Kapoor and Kunal Khemu appeared in two of the four.

Golmaal is presently Bollywood's eighth-highest-grossing film franchise. The movie franchise has been referred to be a screwball comedy series. This is the seventh Indian movie series with four movies. Golmaal Jr, is an animated adaptation of the Golmaal film series, featured the three main characters Madhav, Gopal, and Lucky.
Chennai Express (2014)
Shah Rukh Khan and Deepika Padukone star in Shetty's Chennai Express, which was released on August 9, 2013. Chennai Express quickly rose to the top of the domestic Bollywood box office. The movie raked in over US$17.4 million, making it the third-highest-grossing Bollywood movie outside of India. It also broke several records at the box office, including the greatest opening-day revenue, largest paid preview, highest single-day gross, biggest opening weekend, biggest opening week, and fastest film to achieve 100 crore and 2 billion in the domestic market.

Based on a story by K., Rohit Shetty's 2013 action comedy Chennai Express was produced by Ronnie Screwvala, Siddharth Roy Kapur, Gauri Khan, and Karim Morani. Yunus Sajawal wrote the screenplay for Subash, and Farhad-Sajid wrote the dialogue. Shah Rukh Khan plays Rahul Mithaiwala in the movie, a man who unintentionally boards the titular train and travels from Mumbai to Rameswaram with Deepika Padukone's character, Meena, who is the don's daughter from Rameswaram.
Fear Factor: Khatro Ke Khiladi (2014- Present)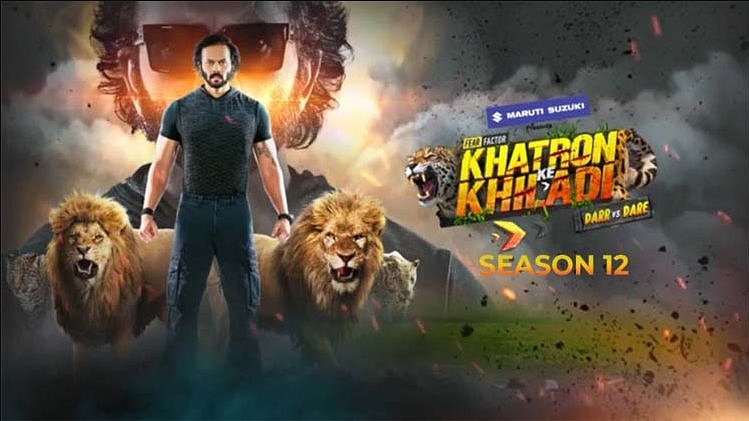 In 2014, Rohit Shetty took over as host of the fifth season of the television stunt game show Fear Factor: Khatron Ke Khiladi from outgoing host Akshay Kumar. He later returned for seasons six and eight through eleven.

Fear Factor: Khatron Ke Khiladi, an Indian stunt-based reality television programme in the Hindi language that is modelled on the American programme Fear Factor. Fear Factor: Khatron Ke Khiladi was reintroduced on July 21, 2008, after being sold to Colors TV after being first broadcast as Fear Factor India on Sony TV.
Singham Franchise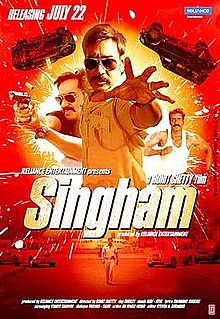 With Singham Returns, a movie co-produced by him under the label Rohit Shetty Productions, he made the transition from actor to producer in 2014. Singham (2011) and Singham Returns (2014), the first two movies, center on Bajirao Singham, a sincere DCP who strives for justice.

Singham is a 2011 Indian Hindi-language action crime film that was written by Yunus Sajawal and Farhad-Sajid and was directed by Rohit Shetty and produced by Reliance Entertainment. The movie, a remake of the 2010 Tamil film Singam by Hari, stars Ajay Devgn as Bajirao Singham, a station house officer turned police inspector, along with Kajal Aggarwal and Prakash Raj, who plays the same part from the original. The film, which had a 410 million dollar budget, made 876 million dollars in India on its opening day and a total of 1.57 billion dollars globally.

As the second entry in his Cop Universe series, Singham Returns is a 2014 Indian Hindi-language action movie written and directed by Rohit Shetty. It stars Kajal Aggarwal's replacement, Kareena Kapoor, in the role of the female lead, while Ajay Devgn reprises his role as DCP Bajirao Singham. Singham Returns was released internationally on Indian Independence Day 2014 and broke numerous opening day records. It was a huge success with domestic.

After the movie's success, Devgn and Shetty worked together on the follow-up Singham Returns (2014). In the Shetty films Simmba (2018) and Sooryavanshi (2021), which together make up Shetty's Cop Universe, Devgn reprised his character.
Simmba (2018)
An action movie in Hindi titled Simmba was released in 2018 and was directed by Rohit Shetty from a screenplay by Yunus Sajawal and Sajid-Farhad. Shetty and Reliance Entertainment under the former's company Rohit Shetty Picturez as well as Karan Johar, Hiroo Yash Johar, and Apoorva Mehta via Dharma Productions produced the third entry in the Cop Universe film series.

With Ajay Devgn playing Bajirao Singham again in a cameo role, it stars Ranveer Singh, Sonu Sood, and Sara Ali Khan. The movie, a remake of the 2015 Telugu film Temper, centres on Sangram Simmba Bhalerao, a dishonest police officer from the same town as Singham who is compelled to live a more moral life as tragedy befalls those close to him.The movie drew varying opinions from reviewers, but it went on to become Singh's highest-earning opening film as o
Sooryavanshi (2021)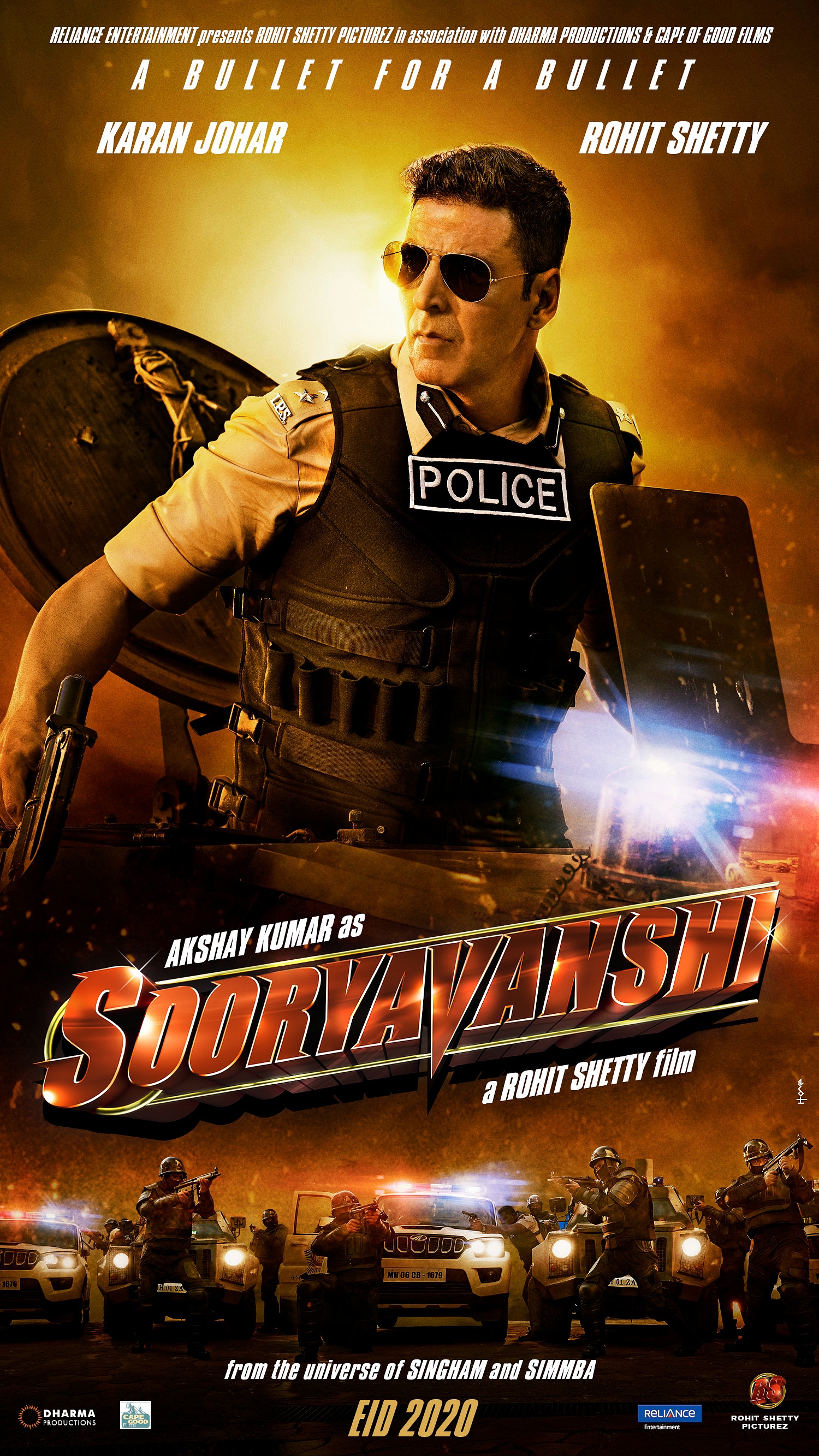 The action movie Sooryavanshi, which is set in 2021 and is in the Hindi language, was written and directed by Rohit Shetty. It was also co-produced by Reliance Entertainment and Hiroo Yash Johar, Karan Johar, Apoorva Mehta, and Dharma Productions, as well as by Aruna Bhatia and Cape of Good Films. It is the fourth episode of Shetty's Cop Universe and stars Katrina Kaif and Akshay Kumar as ATS chief DCP Veer Sooryavanshi.

In the Cop Universe, Ajay Devgn and Ranveer Singh briefly reprised their roles as Singham and Simmba, respectively. It was finally released in theatres on November 5, 2021, which also happened to be Diwali, following multiple delays. After the COVID-19 pandemic, Sooryavanshi, which received mixed reviews from critics, went on to become the top-grossing Hindi film of 2021 with a global gross of 294 crores.
Rohit Shetty's Upcoming Movies
Cirkus
A next Rohit Shetty comedy titled Cirkus will be released in Hindi and produced by Rohit Shetty Picturez, T-Series, and Reliance Entertainment. Along with Pooja Hegde, Jacqueline Fernandez, and Varun Sharma, Ranveer Singh plays two characters in the movie, which is largely based on the 1982 film Angoor, which was a remake of the 1968 film Do Dooni Chaar, which was itself an adaptation of the 1963 Bengali film Bhranti Bilas, which was itself based on the 1869 play of the same name by Ishwar Chandra Vidyasagar, which was translated Ajay Devgn and Deepika Padukone both make cameo appearances.

It has been billed as a period comedy set in the 1960s. Principal photography started on November 17, 2020 in Mumbai. Due to delays in the film's production, its original theatrical release date of December 31, 2021, was postponed to December 23, 2022.
Indian Police Force
The forthcoming online series Indian Police Force, which will be available on Amazon Prime Video in the Hindi language, was produced and will be directed by Rohit Shetty and Sushwanth Prakash. Rohit Shetty's Rohit Shetty Picturez and Reliance Entertainment produced the film. Sidharth Malhotra, Shilpa Shetty, and Vivek Oberoi are the main characters in this television series, which is set in Shetty's imagined Police Universe.
Rohit Shetty's Career Timeline
Rohit Shetty's Controversies
Criticism of Muslim Representation in Sooryavanshi
The plot of Sooryavanshi centers on the pursuit of terrorists who want to strike Mumbai with a massive RDX horde. The film makes it clear that all of the key antagonists have entered India from Pakistan and are residing there.

In response to criticism of the Muslim antagonists in Sooryavanshi, Rohit Shetty questioned why his Hindu antagonists did not cause a problem earlier. In a recent interview, Rohit claimed that there was no deliberate decision to make the film's antagonists members of a certain caste or religion.

Rohit Shetty was questioned about the bad Muslim-good Muslim theme in Sooryavanshi during an interview with The Quint. When asked if Jaykant Shikre, played by Prakash Raj in Singham's antagonist role, was a Hindu, the director replied, If I may ask you one thing. In this universe (Rohit Shetty's cop world, which comprises Singham, Singham Returns, and Simmba), a Hindu Godman was the villain. Sonu Sood's character Durva Yashwant Ranade, who appeared in Simmba, was from Maharashtra. The antagonists in these three movies were Hindu. Why didn't that become an issue?

In the interview, Rohit also mentioned that he is highly aware of his audience and takes care to avoid offending them. He continued by saying that controversy might arise for any reason and that his main goal is to make his target audience feel at ease.
Katrina Kaif Controversy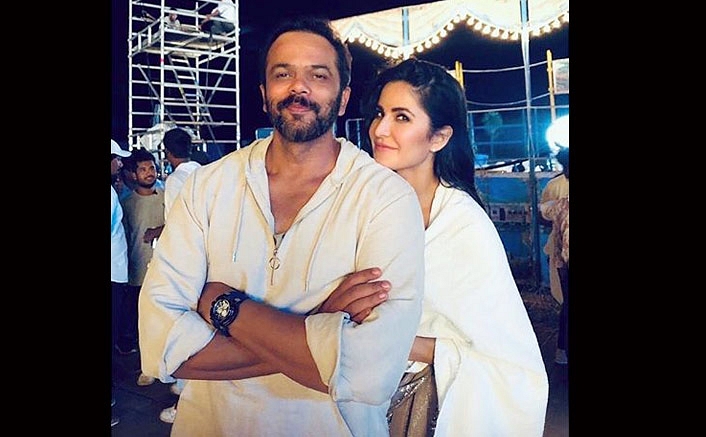 Due to his prior interview with film critic Anupama Chopra, where the Sooryavanshi filmmaker purportedly told his leading lady that no one will notice her in a scene with three other heroes—Akshay Kumar, Ajay Devgn, and Ranveer Singh—Rohit had found himself in the heart of a controversy. Fans of Katrina Kaif was upset by this and trended #ShameOnRohit on Twitter.

Dear Friends and well-wishers, Katrina wrote in an Instagram story, followed by a lengthy explanation. Normally, I refrain from making comments on news stories or articles... But in this instance, I believe a remark made by Rohit sir has been misinterpreted and taken out of context. I'm referring to Rohit Shetty's remark that, contrary to what was published, he said, No one would look at me in the frame, as there are three boys there and an explosion going.

I mentioned that I had blinked in the photo, and Rohit sir said, there are four people together in the frame with a bomb blast happening, no one will see you BLINKING, the note said. We still performed one more take despite that. We have always liked talking about everything from movies to my character, and more importantly, Rohit sir has always been there for me as a friend. We have a very cordial relationship. This has been taken out of context in its entirety, Katrina Kaif added.
Rohit Shetty's Net Worth
Rohit Shetty has a net worth of $38 million (Rs. 248 Crore). Without a producer, Bollywood film is lacking. One of the great persons once remarked If no producer, No Movies. Bollywood movies heavily rely on film production to be successful, and Mr. Rohit Shetty is one such producer who has propelled Hindi cinema to new heights.

According to estimates, Rohit Shetty has a total net worth of $ 38 million, or around Rs. 280 crores in Indian Rupees (i.e Two hundred and Eighty Crore INR). The past four years have seen a 58% increase in Mr. Rohit Shetty's net worth.

Mr. Shetty's net worth consists of his own investments, movie earnings, and his production company. He is among the top people when it comes to giving to charities and social causes as a philanthropist as well. He also pays some of the highest taxes in the nation.

In Navi Mumbai, India, Mr. Rohit Shetty is the owner of a magnificently crafted luxury home. He acquired this residence in 2013. The house is worth approximately Rs. 6 crores. He also has a number of real estate properties across the nation. Mr. Shetty has a few of the most opulent automobiles in the world. BMW, Range Rover, and Benz are a few of the car brands Rohit Shetty owns. These cars would pay each cost between 1.2 and 2 crores.

Any celebrity's income depends significantly on their fan base. One of the most well-known directors, producers, and filmmakers in India and other nations is Rohit Shetty.

Rohit Shetty owns Rohit Shetty Production House Pvt. Ltd, one of the largest privately held production companies in the nation, in addition to being a filmmaker. He has also made investments in a number of real estate ventures. As a result, we are confident that Rohit Shetty's net worth will increase over time.
Rohit Shetty's Awards and Achievements
2013-Won Nickelodeon Kids' Choice Awards India-Best Film-Chennai Express
2013-Won Zee Cine Awards-Power Club – Box Office Award-Bol Bachchan
2014-Star Box Office India Awards-Mr Box Office India Blockbuster-Singham Returns
2018- Won Best Film (Jury's Choice Award)-Golmaal Again.
Rohit Shetty's Interesting Facts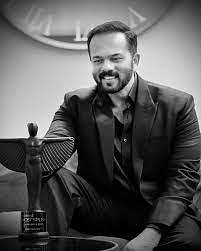 Ajay Devgn and Rohit Shetty have worked together in 10 films.
Rohit Shetty, who now hosts the daredevil reality series Fear Factor: Khatron Ke Khiladi, formerly served as a judge for Comedy Circus.
When Rohit Shetty's Age is 17, Rohit Shetty began his career as an assistant director for Kuku Kohli on the film Phool Aur Kante, which featured Ajay Devgn in a crucial part. Later, Ajay Devgn appeared in Rohit Shetty's debut feature film Zameen.
The mother of Rohit Shetty was a stunt performer.
Rohit prefers to lead a straightforward life away from the spotlight.
He has ironed Tabu's sarees and served as Kajol's spot boy.
Social Media
Frequently Asked Questions