Vivek Oberoi | Movies, Age, Biography, Controversy, Net Worth

Violeena Vargav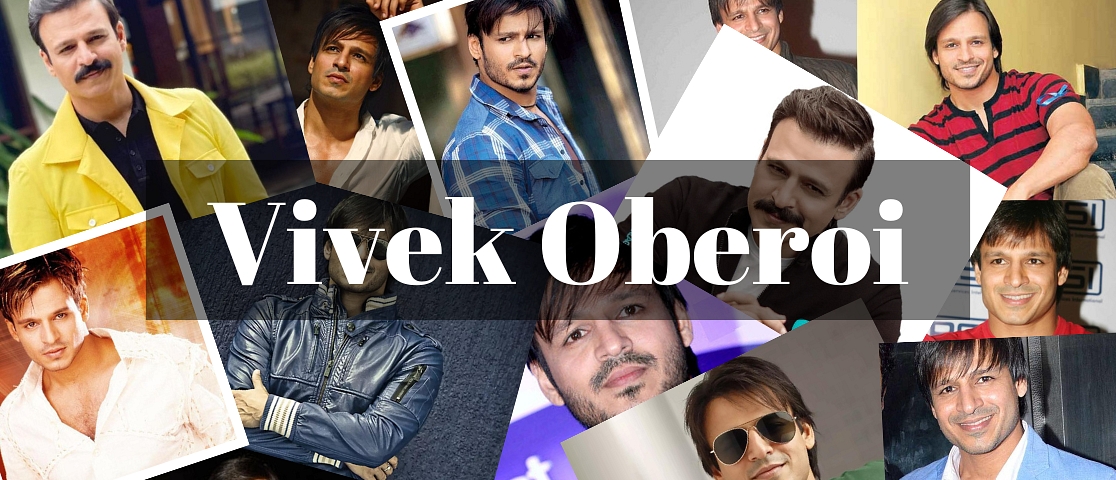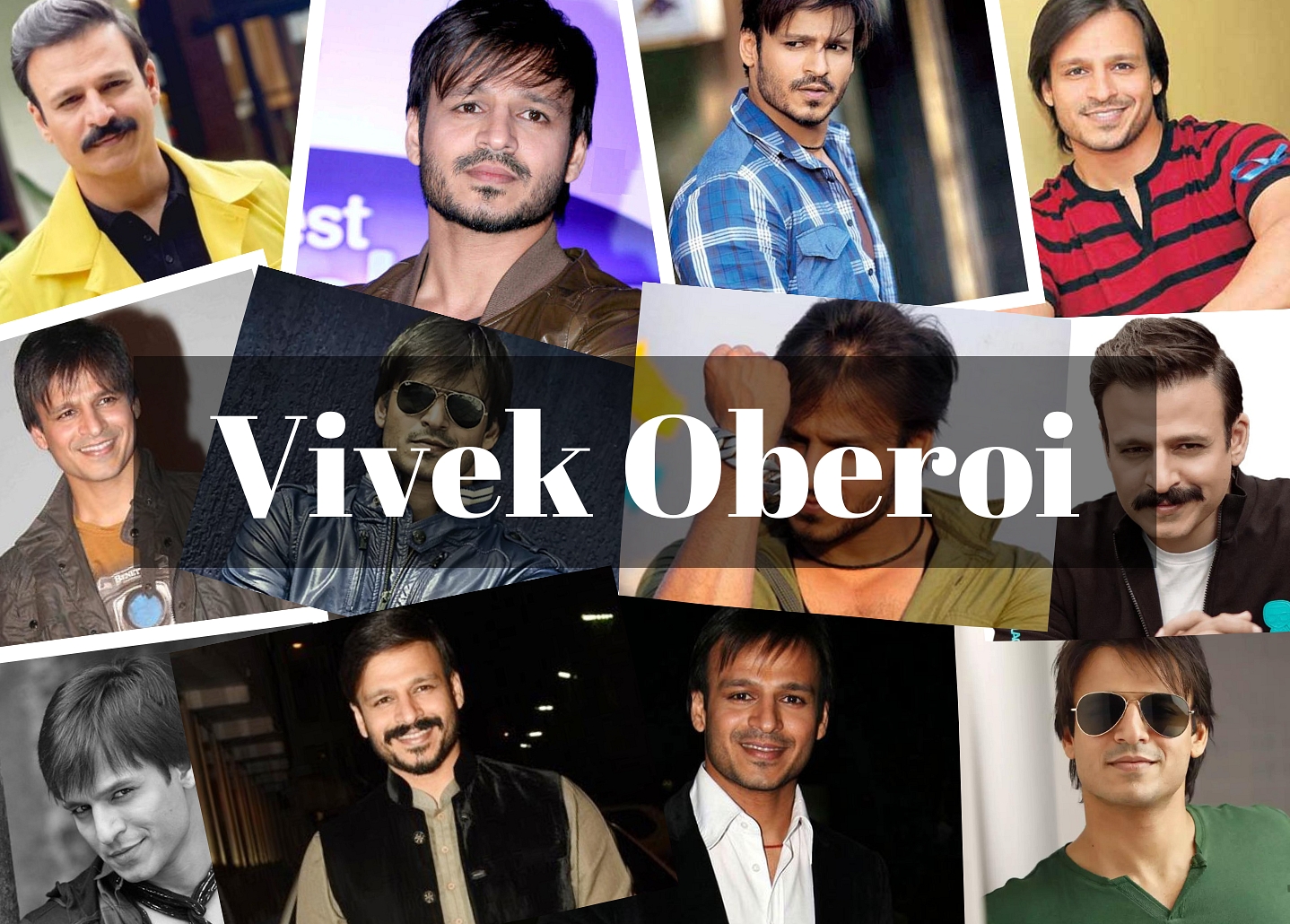 Vivek Oberoi's Biography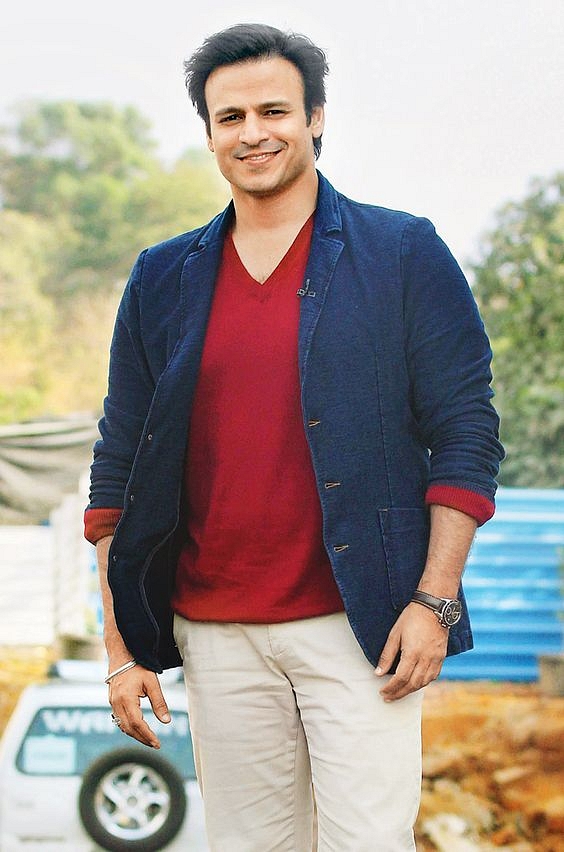 Vivek Oberoi is a famous Indian actor. Vivek Oberoi primarily appears in Hindi-language movies. Additionally, he has made appearances in films in Tamil, Telugu, Malayalam, and Kannada. He made his acting debut in Ram Gopal Varma's 2002 gangster film Company, for which he received two Filmfare Awards.

Vivek Oberoi's birthday is 3 September 1976. Vivek Oberoi's birth place is Hyderabad, Andhra Pradesh. Vivek Oberoi's age is 46 years, as of 2022. Vivek Oberoi is Hinduism. Vivek Oberoi's zodiac sign is Virgo. Vivek Oberoi's height is 1.78m or 5 '10.

Ram Gopal Varma's film company was where Oberoi made his film debut. He won Filmfare Awards for Best Supporting Actor and Best Debut. After that, he appeared in the action movies Dum and Road. He starred in Shaad Ali's Saathiya, which was released in 2002. He received a nomination for Best Actor from Filmfare because the movie did well at the box office. He acted in the political comedy Masti and Yuva in 2004. He portrayed the lead role in Kisna: The Warrior Poet in 2005.

Vivek Oberoi portrayed Kesu, a figure based on Michael Cassio in the original play, in Omkara, a 2006 adaptation of Shakespeare's classic Othello. Gulzar praised Oberoi after seeing his performance. In the movie Shootout at Lokhandwala from 2007, he portrayed the gangster Maya Dolas. Oberoi appeared in the Ekta Kapoor and Apoorva Lakhia-produced film Mission Istanbul in 2008. At the 2008 International Indian Film Academy Awards, he gave a performance to the song Apun Ke Saath, which was written and produced for the movie by Vikas Kohli.

Vivek Oberoi appeared in Kurbaan as a minor character in 2009. He appeared in Prince in 2010, however despite its initial box office success, the film did not receive a favourable reception from the audience. He portrayed the Telugu politician Paritala Ravi in Ram Gopal Varma's Rakht Charitra that same year. In 2011, Vivek created the movie Dekh Indian Circus. The movie was one of 380 films presented at the 16th Busan Film Festival, where it competed against 3000 other movies from across the world for the Audience Choice Award for Best Film. Kismat Love Paisa Dilli, a movie starring Vivek Oberoi, was released in October 2012 but received poor reviews and performed poorly at the box office. In Krrish 3, he also portrayed the supervillain Kaal (2013). In the Hindi-dubbed version of The Amazing Spider-Man 2, which was released in May 2014, Oberoi provided the voice of Electro.

In the 2017 action-thriller Vivegam, Oberoi makes his Tamil film debut in a supporting role opposite Ajith Kumar. Oberoi collaborated on the Riteish Deshmukh and Rhea Chakraborty-starring movie Bank Chor under the YRF banner. In the 2019 film Lucifer, directed by Prithviraj Sukumaran, Vivek Oberoi made his Malayalam debut alongside Mohanlal as Bobby, the major antagonist. Both reviewers and viewers praised his portrayal of a villain. For three seasons of the reality series India's Best Dramebaaz, he served as a talent judge. In the movie PM Narendra Modi, he played the part of Indian Prime Minister Narendra Modi.
Talk To Similar Celebrities
Vivek Oberoi's Family and Vivek Oberoi's Education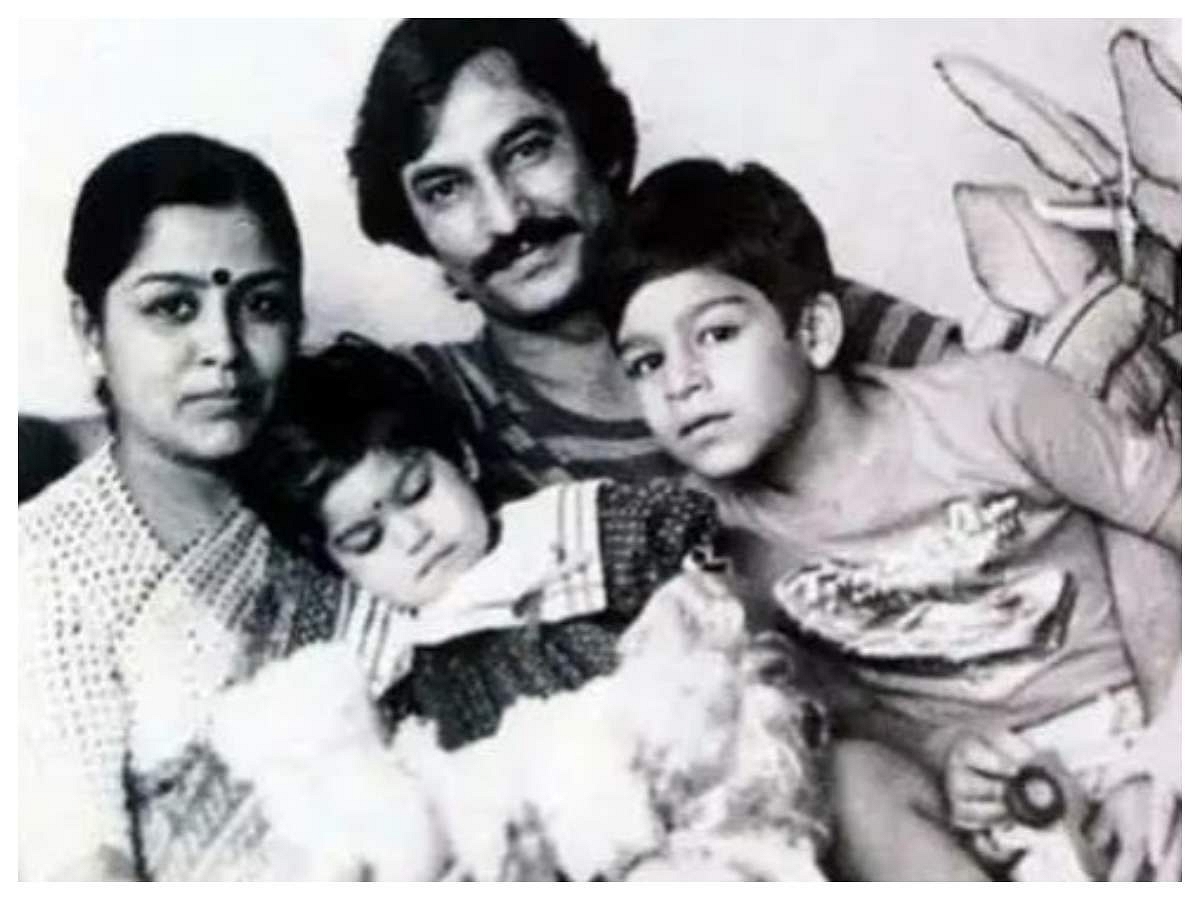 Vivek Oberoi's father's name is Suresh Oberoi and his mother's name is Yashodhara Oberoi. Suresh Oberoi is a veteran actor and a character artist. Vivek speaks Tamil fluently because his mother's family was integrated into the South. Vivek Oberoi's sister's name is Meghna Oberoi and she is a singer and painter by profession.

Vivek Oberoi attended Hyderabad Public School in Hyderabad for his formal education. Vivek excelled at sports during his time in school. He used to play football, cricket, hockey, and table tennis among other sports. He even competed at the state and national level for his school's hockey squad.

Later, Vivek Oberoi attended Mithibai College in Mumbai and Mayo College in Ajmer. The director of New York University noticed him at an actors' workshop in London and brought Vivek there, where he finished his master's degree in film acting.
Vivek Oberoi's Relations and Marriage
Gurpreet Gill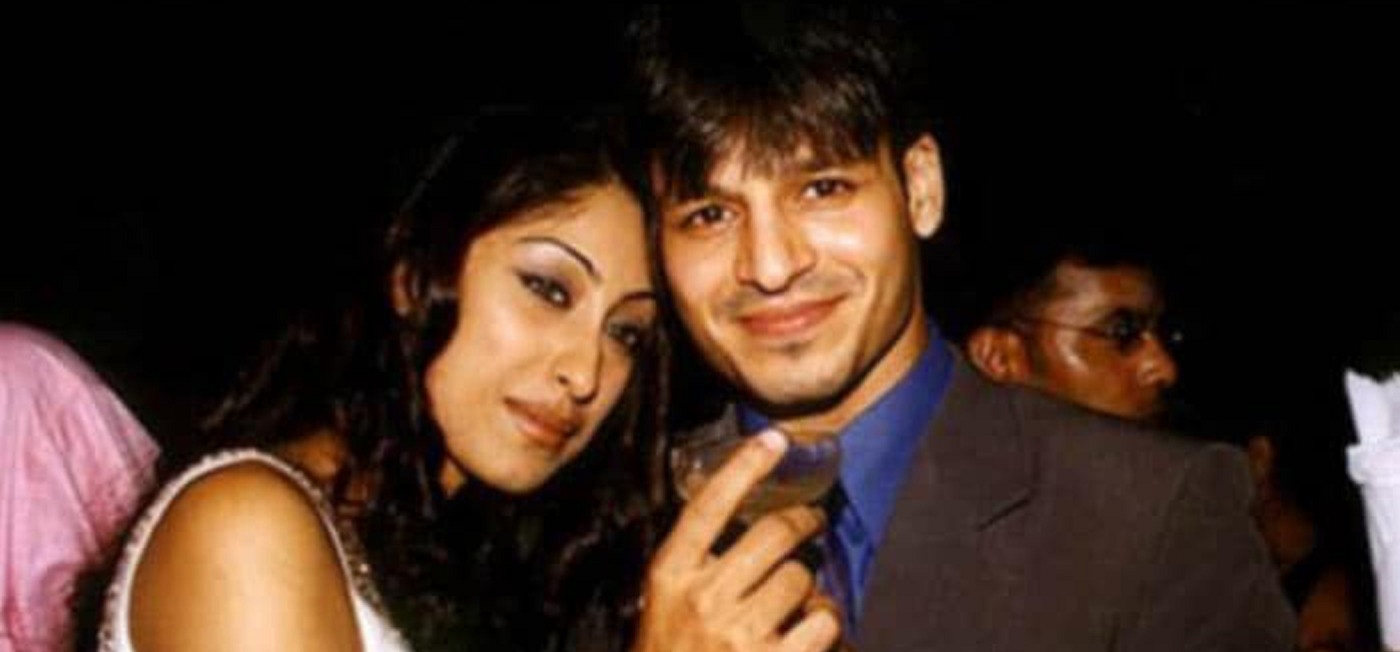 Vivek Oberoi was madly-in-love with model Gurpreet Gill. The duo appeared to be in a committed relationship as they confidently walked together. Gill used to go with Vivek to most of his events, and it was impossible to miss their chemistry.

Vivek and Gurpreet broke up just as everyone was expecting them to declare their engagement. After their breakup, Vivek Oberoi went on to Aishwarya Rai, but Gill found comfort in Timmy Narang.
Aishwarya Rai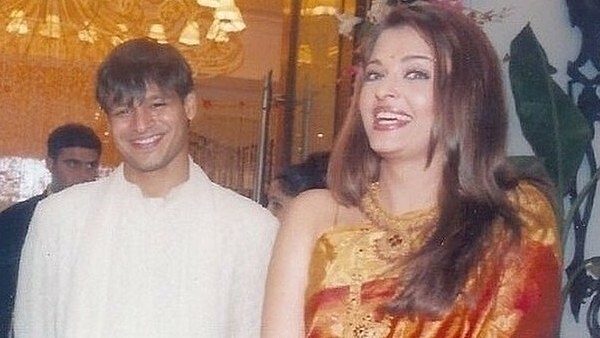 Discussions about Aishwarya Rai's relationship with Vivek Oberoi have persisted over the years. After splitting up with Salman Khan, the actress supposedly dated Vivek Oberoi. However, she never publicly stated the cause for their breakup. During the making of their first film together, Kyon... Ho Gaya Na, the couple got quite close. The actress, however, never anticipated the claims and has always referred to Vivek as a close friend who supported her during her difficult time.

According to rumours, Aishwarya broke up with Vivek because his films didn't perform well at the box office. She then allegedly began seeing Abhishek Bachchan, whom she later wed. It is well known that Aishwarya never discussed her breakup with Vivek or gave an explanation for her decision to do so.
Priyanka Alva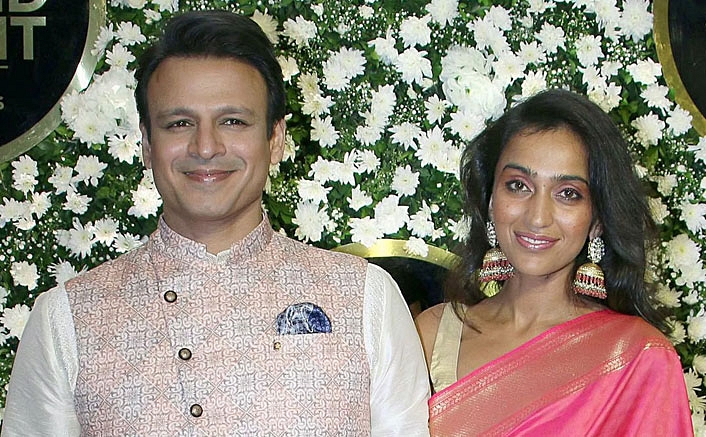 For a very long period, the families of the Alvas and Oberois were close, and it was actually the families that organised their meeting. Vivek travelled all the way to Florence for this encounter with Priyanka, but he had no plans to wed her.On a stunning bright afternoon in Florence, Vivek was waiting for Priyanka at a cafe. He had a well-thought-out strategy in place to alienate Priyanka.

But the moment Vivek set eyes on Priyanka, all of his preparations disintegrated, and a smile spread across his face. In the cafe, they had one of the most open discussions they've ever had. They next went to the Santa Trinita bridge in Florence to view the stunning sunset. By the end of the day, Vivek had even taken off his jacket and placed it on the ground for Priyanka to sit on.

Families brought the two together, and they immediately fell in love. According to a source, Vivek claimed that it was love at first sight for him in just twenty minutes. Vivaan Veer Oberoi and his daughter Ameyaa Nirvana Oberoi are the couple's two children, and they are currently a happy married couple.
Vivek Oberoi's Career
Company (2002)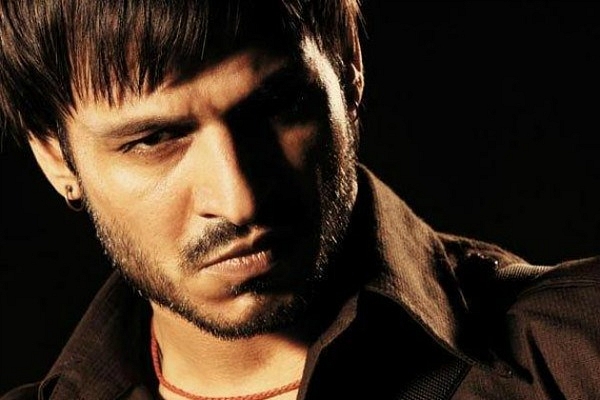 Company is a 2002 Indian gangster movie in Hindi that was written and directed by Ram Gopal Varma. Mohanlal, Ajay Devgn, Vivek Oberoi, Manisha Koirala, Antara Mali, and Seema Biswas all appear in the movie. It is a follow-up to Satya and the second movie in the Indian Gangster trilogy (1998). Company centres on Chandu, a henchman for a mobster by the name of Malik, with whom he develops a connection until it eventually deteriorates as a result of tension between them.

Unlawful Don Aslam Bhai is the leader of the criminal empire that is flourishing in Bombay. Mallik and Chandrakant, also known as Chandu, are his close friends. Mallik and Chandu take over from Aslam and become the two heads of his criminal enterprise after waiting for the proper moment. The two decide to adapt to the changing circumstances by calling their vast empire "Company" and legitimising it to a great extent. There are contrasts between the affable and sentimental Chandu and the technical and frank Mallik.

Between the previously close friends, a lot of misunderstandings arise, and Chandu loses face and credibility. He makes the decision to resolve the situation on his own. A battle breaks out between those who are loyal to him and those who are loyal to Mallik as a result of his breakaway from the gang. Mallik's armies turn out to be more powerful, and Chandu must choose whether to make a deal with him or follow the correct course.

After meeting Haneef, a prisoner for five years following the 1993 Bombay bombings and a close ally of the gangster and terrorist Dawood Ibrahim in his D-Company, Ram Gopal Varma got the idea for the movie. Haneef was a member of the D-Company. The conflict between Ibrahim and Chhota Rajan was disclosed by Haneef to Varma. Varma also had a lot of knowledge that he used in the movie, particularly on police processes, but he was unable to use it for Satya since it was too much for one movie. The film was edited by Chandan Arora, with Hemant Chaturvedi serving as the director of photography.

Company, which was released on April 12th, 2002, received favourable reviews. Commercial success followed. It was shown at the Fribourg International Film Festival, the Austin Film Festival, and the New York Asian Film Festival. At the 48th Filmfare Awards, the movie took home six prizes, including Best Supporting Actor and Best Male Debut for Oberoi, Best Actor for the Critics for Devgn, and Best Actress for the Critics for Koirala.
Saathiya (2002)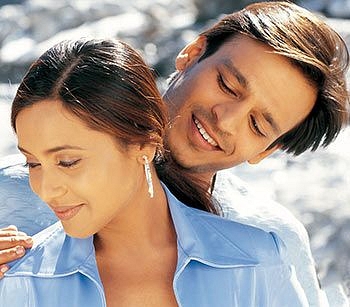 Saathiya is a 2002 Indian love drama film in the Hindi language that was produced by Yash Raj Films and directed by Shaad Ali. Rani Mukerji and Vivek Oberoi are the movie's leads, and Shah Rukh Khan and Tabu make significant cameos. Gulzar wrote the lyrics, and A. R. Rahman created the soundtrack.

It is a remake of the 1998 Tamil film Alaipayuthey, which was likewise directed by Mani Ratnam and included music by AR Rahman, and whose climax reportedly took inspiration from Sliding Doors. The movie was rated a Hit by Box Office India. The movie also received six Filmfare Awards.

At a wedding, Aditya and Dr. Suhani first cross paths. She immediately captures Aditya's heart, and he pursues her. At first, Suhani thinks he is only flirting with her, but eventually, both of them come to understand that they are in love. However, there is a divide between their parents as a result of Aditya's wealthy lifestyle and Suhani's middle-class upbringing, with Aditya's father Om Sehgal insulting Suhani's father.

Aditya and Suhani have a private ceremony and elope. They initially reside in their individual homes while concealing their marriage. The truth is revealed, though, when a proposal is made for Suhani's older sister. After cutting connections with their parents, Aditya and Suhani move into a run-down home and begin dating. Marital issues could soon cause them to split up.
Darna Mana Hai (2003)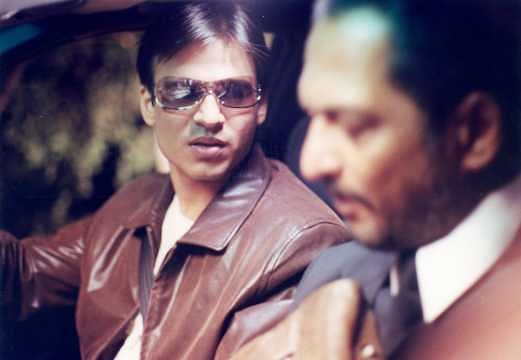 Anthology horror movie Darna Mana Hai was released in 2003 in India's Hindi language. Six unique short stories make up the movie. Among the many actors who appear in it are Nana Patekar, Vivek Oberoi, Aftab Shivdasani, Shilpa Shetty, Sameera Reddy, Isha Koppikar, Saif Ali Khan, and Sohail Khan.

Despite being a cult favourite, the film received a very poor reception when it first came out. Darna Zaroori Hai, a sequel featuring a new ensemble cast, six new cinematographers, and seven different directors, was created later in 2006 by Ram Gopal Varma, the producer. The Telugu version of Darna Mana Hai has only been released with the same name.

When their car breaks down at night when seven friends are driving through a forest, they decide to pass the time by telling scary stories. But after each tale, one of the friends becomes frightened and returns to the car. 1) Karan and Anjali become stranded in the jungle after their automobile abruptly stops, and Anjali observes Karan becoming creepy before he appears next to her and claims to be normal. 2) A smoker named Anil Manchandani checks at a motel whose eccentric owner despises smoking. 3) Pramila, a young girl who struggles in school, frequently receives complaints from her instructor; yet, when Pramila's conduct abruptly changes, the teacher becomes frightened of her. 4) Homemaker Gayatri suspects an apple vendor; the following morning, she discovers that her husband and other household items have changed into apples. 5) John is waiting for a ride outside a cemetery; as Amar allows him into his car, he discloses that he passed away just a few days earlier. 6) Purab, a loser in everyone's eyes, unexpectedly has the ability to influence events in his environment.
Masti (2004)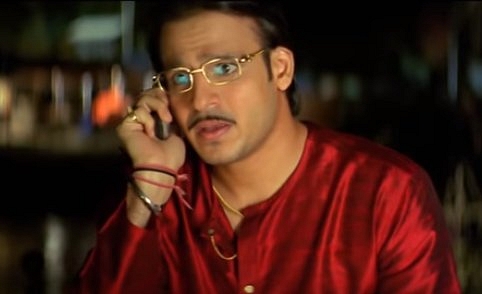 Ajay Devgn plays a supporting role in the 2004 Indian comedy-thriller Masti, which also stars Riteish Deshmukh, Vivek Oberoi, and Aftab Shivdasani in the lead roles. The female leads are Lara Dutta, Amrita Rao, Tara Sharma, Genelia D'Souza, and Genelia D'Souza, and Vivek Oberoi, Riteish Deshmukh, and Aftab Shi The movie, which was released in 2004, did well at the box office and was well-received by critics. Masti was one of the few Bollywood adult comedies that were available when it was first released. It is the first movie in the Masti series. The film's sequels, Grand Masti (2013) and Great Grand Masti, were also released (2016).

After three years of marriage, Meet, Amar, and Prem have grown weary of their eccentric spouses. As a result, when they finally cross paths after three years, they decide to engage in extramarital affairs and "get some action." When they reunite a month later to swap notes, they learn that each of them has had relationships with Monica, a crafty lady.

She threatens to reveal their infidelity to their wives unless she receives a large sum of money. The buddies manage to obtain the funds, but things quickly turn into a nightmare as they must keep their wives' secrets while dealing with a murder, a dead body, another blackmailer, and Inspector Sikandar, a very suspicious police officer.
Omkara (2006)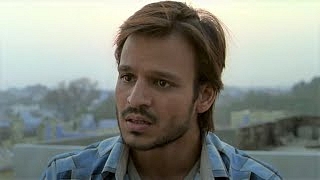 The 2006 Indian crime drama Omkara, co-written and directed by Vishal Bhardwaj, is an adaptation of Othello by William Shakespeare. Ajay Devgn, Kareena Kapoor, Saif Ali Khan, Konkona Sen Sharma, Vivek Oberoi, and Bipasha Basu were among the ensemble cast's leading actors. The whole soundtrack for the movie, including the background score, was written by the director Vishal Bhardwaj, with lyrics by Gulzar. The movie takes place in the western Uttar Pradesh city of Meerut.
Dolly, the daughter of lawyer Raghunath Mishra, is getting married to Rajan, despite the fact that Dolly has a crush on Omkara Shukla. The groom's party is ambushed, they run, and Dolly is allegedly kidnapped before the wedding could ever happen. An argument breaks out between Raghunath and Omkara, a hitman and criminal, before politician Bhaisaab intervenes over the phone, leaving Dolly in despair. Raghunath must confront the fact that Dolly was not kidnapped and came to be with Omkara of her own volition.

After admonishing Omkara, he leaves. Soon after, Bhaisaab is attacked and wounded, saying that Omkara should run for office. As a result, Omkara names one of his lieutenants, Keshav Upadhyay, to take Bhaisaab's position as the "Bahubali." Omkara feels that appointing Keshav to succeed him may have been a mistake because Keshav loses control of his temper when drinking, which gets him in trouble with Omkara.

Omkara then believes Keshav and Dolly are having an affair because they were fellow college students. As Omkara and Dolly's wedding approaches, he orders his other lieutenant, Ishwar Tyagi, to gather evidence of Keshav's liaison with Dolly or face the repercussions. Omkara is reminded of Raghunath's admonition that if a daughter betrays her father, she would never be true to anyone else.
The second movie of Bhardwaj's Shakespeare adaption trilogy, which started with Maqbool in 2003 and ended with Haider in 2014, is Omkara. The movie and a book on Omkara's production were both on display in the Marché du Film section of the 2006 Cannes Film Festival. Additionally, it was chosen for the Cairo International Film Festival, where it won Bhardwaj the prize for Best Director's Artistic Contribution to Cinema. In addition, the movie received recognition at the Asian Festival of First Films, the Kara Film Festival, 3 National Film Awards, and 9 Filmfare Awards.
Shootout At Lokhandwala (2007)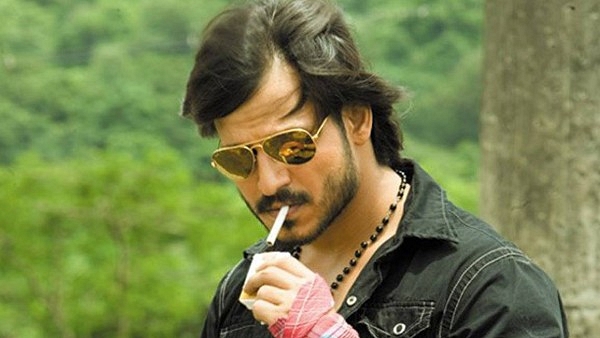 Shootout at Lokhandwala is a 2007 Hindi-language action thriller film that was co-written and co-produced by Sanjay Gupta, Ekta Kapoor, and Apoorva Lakhia. Suresh Nair also contributed to the script. Amitabh Bachchan, Sanjay Dutt, Sunil Shetty, Vivek Oberoi, Tusshar Kapoor, Arbaaz Khan, Shabbir Ahluwalia, Rohit Roy, Amrita Singh, and Dia Mirza play significant roles in the film, which is based on the 1991 Lokhandwala Complex shootout, a real-life gun battle between gangsters and the Bombay Police.
Five offenders, including Maya and Dilip, were counting 70 lakhs on a tranquil summer's day in 1991 in the busy Lokhandwala Complex when 286 police officers, led by ACP Khan, took up positions all around their residence. The nation as a whole witnessed the most talked about daylight confrontation that lasted six hours and turned suburban Mumbai into a virtual war zone. Gunfire broke out.
Rakhta Charitra (2010)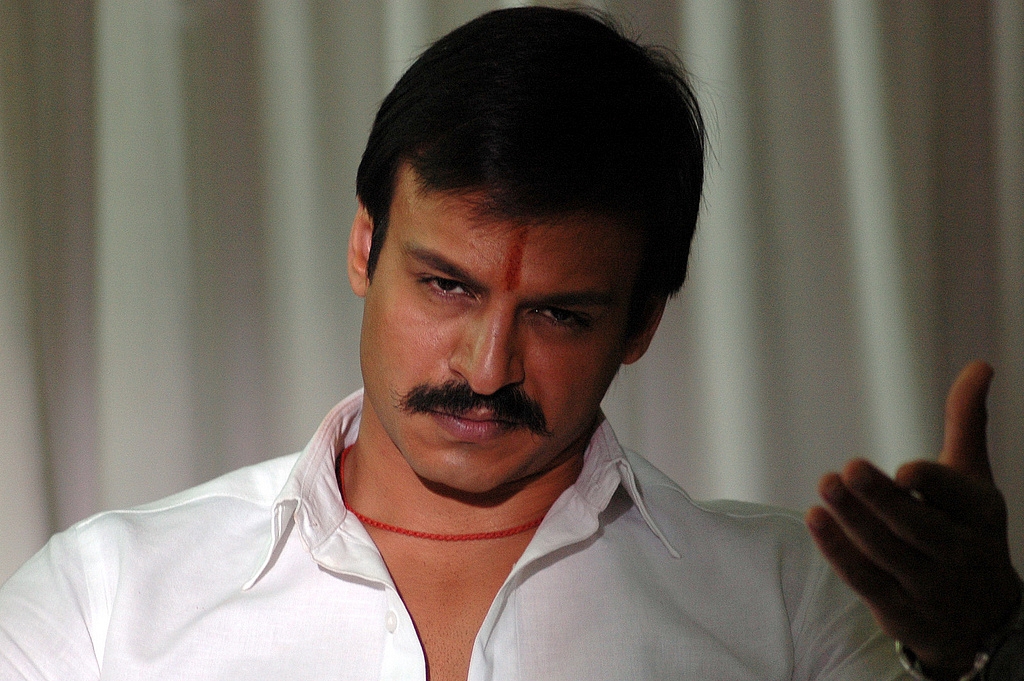 A 2010 Indian political action thriller film called Rakta Charitra is based on the life of Paritala Ravindra. Ram Gopal Varma helmed the project, and Prashant Pandey wrote the screenplay. Vivek Oberoi plays Pratap Ravi in the movie, which was simultaneously shot in Telugu and Hindi under the Hindi title Rakht Charitra. Radhika Apte, Sudeep, Shatrughan Sinha, Abhimanyu Singh, Kota Srinivasa Rao, and Sushant Singh play supporting roles. This movie serves as Oberoi's Telugu cinematic debut.

The biographical story of Andhra Pradesh native Paritala Ravi, who is charged with several murders, is told in Rakta Charitra. This is the tale of a man's extraordinary climb to power as well as the most brutal fight ever experienced between two people.

The tale is also the clearest illustration of the frequently cited devastating effects of a lethal concoction of politics, crime, family strife, and caste. The movie received a nomination for Best Direction — Action/Thriller at the Stardust Readers Choice Awards. Later that year, the movie's sequel, Rakta Charitra 2, was released.
Rakhta Charitra 2 (2010)
Based on the life of Paritala Ravindra, Rakta Charitra 2 is a 2010 Indian political action thriller movie. Ram Gopal Varma helmed the project, and Prashant Pandey wrote the screenplay. Rakta Charitra, which debuted two months prior, is the predecessor to the movie. Along with Suriya and Priyamani, the prequel also stars Shatrughan Sinha, Vivek Oberoi, Sudeepa, and Radhika Apte as a number of previous characters that they previously played.

Pratap Ravi, who resides in Anandpur, Andhra Pradesh, with his pregnant wife Nandini, is totally focused on exacting revenge for the terrible killings of his father, Veera Bhadra, and brother, Shankar. Actor-turned-politician Shivaji Rao is now inviting him to enter politics and put an end to the killing. Pratap does this but has to contend with Surya, a guy with a grudge against him, who holds him responsible for the loss of his family in a TV bomb explosion.

In addition to successfully evading Surya, Pratap also arranges for his capture and imprisonment via DCP Mohan Prasad. When he is ready to run for office, he will face Bhavani, Surya's wife. He makes the decision to murder her, but his own wife stops him. Pratap's life is in danger due to Bhavani's rising popularity and Surya's alliance with the opposition leader Krishna Swamy.

As a result, he decides to call a meeting of all the political figures in the area, which may affect everyone's lives. Suriya, a Tamil actor, makes his Telugu and Hindi film debut with this movie. The movie, which was partially dubbed and partially reshot, was released in Tamil as Ratha Sarithiram.
Krrish 3 (2013)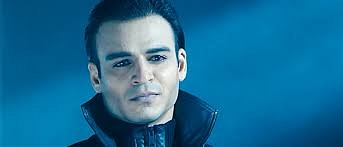 The 2013 Indian superhero movie Krrish 3 was written, produced, and directed by Rakesh Roshan. Honey Irani and Robin Bhatt also contributed to the screenplay. In the Krrish series, it comes after Koi... Mil Gaya (2003) and Krrish (2006). Hrithik Roshan, Vivek Oberoi, Priyanka Chopra, and Kangana Ranaut are the movie's stars. The plot centres on Krishna Mehra, also known as Krrish, and his scientist father as they contend with a complex scheme put forth by the wicked genius Kaal and his gang of mutants, which is commanded by the cunning Kaya.

Krrish persisted in battling evil and defending the innocent after taking down the evil Dr. Siddhant Arya and bringing his father Rohit from the dead. Krishna and Priya are now enjoying their married life, Rohit is applying his scientific acumen for the good of society, and Krrish is the public's favourite superhero hero. They are unaware that a sinister force is developing in another region of the earth.

An army of extremely dangerous monsters that Kaal himself made are helping the evil genius spread terror, death, and destruction via his selfish misuse of his abilities. Soon after Kaal's plans are put into action, Rohit and Krrish must work together to overcome an enormous calamity that only they can avert. But neither is ready for what awaits them when they finally come into contact with Kaal and his troops. In addition to bringing the planet dangerously close to destruction, Kaal also puts Krishna and his family's fortitude and love to the test.

The 3D version of Krrish 3 was initially planned for release. Rakesh Roshan, the filmmaker, stated that the movie would only be released in 2D because there wasn't enough time before its release to adapt it to 3D. The globe saw the release of Krrish 3 on November 1, 2013. Overall, the reviews have been favourable, praising Roshan and Ranaut's acting, the special effects, the cinematography, and the entertainment factor while criticising Rajesh Roshan's score, the narrative, and the storyline.
Lucifer (2019)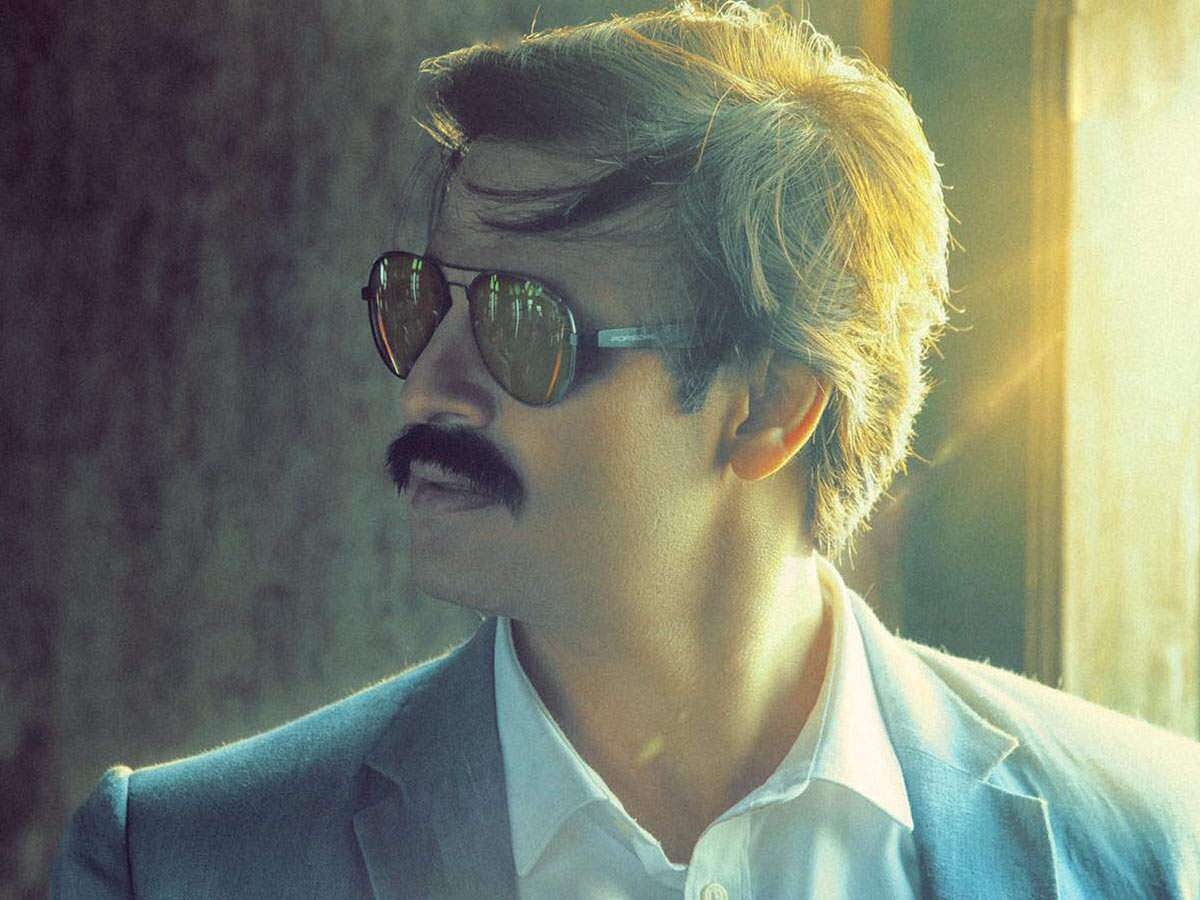 In 2019, Prithviraj Sukumaran and Murali Gopy released the political action thriller Lucifer in the Malayalam language. The movie, which is produced by Antony Perumbavoor through the company Aashirvad Cinemas, is Prithviraj's first effort as a filmmaker and stars Mohanlal in the title role alongside a large supporting cast. Sujith Vaassudev handled the cinematography, and Deepak Dev handled the music for the movie.

A narrative that takes place in God's own country of Kerala's political environment. After its Chief Minister PKR passed away, turmoil breaks out as the power is up for grabs. This conflict escalates into a conflict between two forces, one of which being the war on drugs. Stephen Nedumbally, the main character and PKR's prodigy, joins this conflict with the assistance of hitherto unheard-of global forces.

On March 28, 2019, Lucifer was presented in theatres all around the world. Additionally, Hindi and Telugu versions were released. It became the quickest Malayalam film to reach all three milestones, surpassing the 50 crore mark in four days, the 100 crore mark in eight days, and the 150 crore mark in 21 days. The movie also smashed other box office records for a Malayalam film. In terms of box office receipts, revenue from the sale of satellite rights, and revenue from the sale of digital streaming rights in other languages, as of July 2021, Lucifer is the only Malayalam movie to have made more than 200 crore. Currently, it is the most successful Malayalam movie ever.

The film's characters, cast performances, cinematography, editing, background music, action scenes, narrative, and director all garnered high reviews from critics. A trilogy will consist of Lucifer, L2: Empuraan, and an unannounced sequel, all of which are currently under production. The Godfather remake in Telugu is currently under production.
Vivek Oberoi's Upcoming Movie
Rosie: The Saffron Chapter and Iti are two of the upcoming movies of Vivek Oberoi.
Vivek Oberoi Career Timeline
Vivek Oberoi's Net Worth
Vivek Oberoi's Net Worth is $18 million US or ₹119 Crore Indian Rupees. His monthly take-home pay exceeds 45 lakh rupees. He gets between three and four crores per film and earns the most of his money from production companies. Vivek Oberoi makes a sizable income from business, theatrical performances, TV advertising, and brand promotions.
Vivek Oberoi, a fan of supercars, owns a Lamborghini Gallardo, a Chrysler Limousine, a Mercedes GLS 350D, and a GLE 250 CDI. Vivek Oberoi is also a lover of bikes and owns a Harley Davidson Iron 883 and a Ducati. In Mumbai, Vivek Oberoi is the owner of a stunning home. He just recently acquired this opulent mansion in Raut Lane, Juhu. He spent 14.25 crore rupees on this mansion, according to sources.
Vivek Oberoi Controversies
Salman-Aishwarya Controversy
In 2003, Vivek Oberoi said Salman Khan threatened him during a press appearance. Many people were astonished by the tremendous issue. Actress Aishwarya Rai, who was dating Vivek Oberoi at the time, was at the centre of the controversy. Overnight, his reputation in the business deteriorated, and his appearance also worsened. Later, Salman was charged with sabotaging Vivek's career.
Donation Controversy
After Salman Khan was sentenced to prison in the blackbuck case, false news sources said that Vivek Oberoi contributed Rs 1 crore to the SiddhiVinayak Temple in Mumbai. It was a rumour that once more damaged the actor's reputation.
Narendra Modi's Biopic
Critics criticised Vivek Oberoi for endorsing the Bharatiya Janata Party (BJP). In his biography, he played the part of Prime Minister Narendra Modi. He received a lot of criticism and claims that he is unfit for the position.
Meme Controversy
On social media, Vivek Oberoi posted a meme with ex-girlfriend Aishwarya Rai, her husband Abhishek Bachchan, and ex-boyfriend Salman Khan. After receiving a lot of backlash, he later withdrew the post and apologised.
Vivek Oberoi's Achievements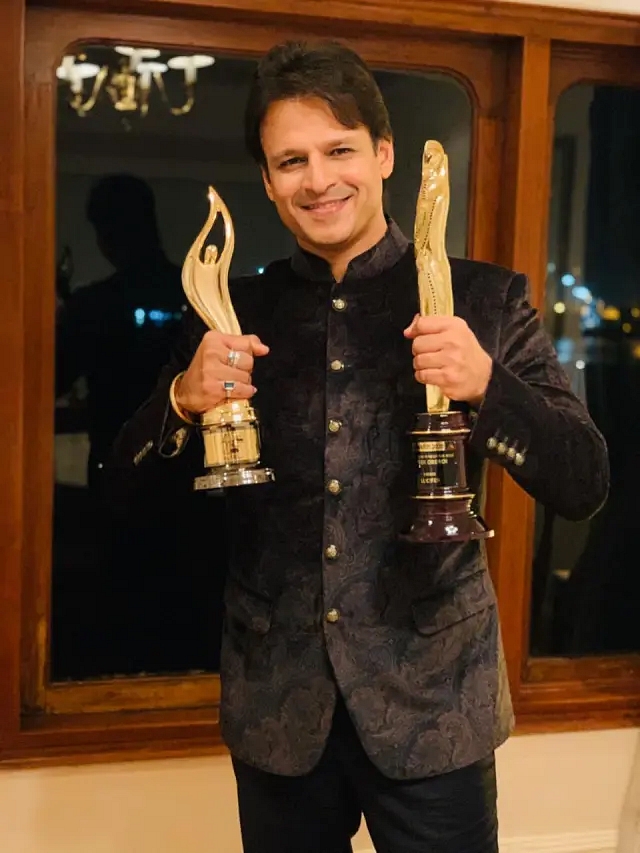 2002: Filmfare Awards: Best Debut for Company
2002: Zee Cine Awards: Best Male Debut for Company
2002: Screen Awards: Best Male Debut for Company
2002: Zee Cine Awards: Best Actor in a Supporting Role-Male for Company
2002: Filmfare Awards: Best Supporting Actor for Company
2002: Bollywood Movie Awards: Best Male Debut for Company
2002: Filmfare Awards: Best Actor for Saathiya (Nominee)
2002: Stardust Awards: Superstar of Tomorrow-Male for Saathiya
2003: Stardust Awards: Superstar of Tomorrow-Male for Road
2004: Stardust Awards: Best Supporting Actor for Yuva
2006: Bollywood Movie Awards: Best Supporting Actor for Omkara
2007: Filmfare Awards: Best Villain for Shootout At Lokhandwala (Nominee)
2007: AXN Action Awards: Best Action Actor in a Negative Role for Shootout At Lokhandwala
2008: Zee Cine Awards: Best Actor in a Negative Role for Shootout At Lokhandwala (Nominee)
2008: Screen Awards: Best Villain for Shootout At Lokhandwala (Nominee)
2008: Stardust Awards: Standout Performance of the Year for Shootout At Lokhandwala
2008: Stardust Awards: Best Actor in a Negative Role Shootout At Lokhandwala (Nominee)
2008: IIFA Awards: Best Villain for Shootout At Lokhandwala
2010: IIFA Awards: Green Global Award
2013: Filmfare Awards: Best Supporting Actor for Krrish 3 (Nominee)
2018: Filmfare Awards-South: Best Supporting Actor-Tamil for Vivegam (Nominee)
2018: 7th South Indian International Movie Awards- Best Actor in a Negative Role for Vivegam (Nominee)
2020: Asianet Film Awards: Best Actor in a Negative Role for Lucifer
2020: Vanitha Film Awards: Best Actor in a Negative Role for Lucifer
2021: 9th South Indian International Movie Awards- Best Actor in a Negative Role for Vinaya Vidheya Rama (Nominee)
Did You Know?
Vivek Oberoi's full name is Vivekananda Oberoi.
Due to his admirable efforts to reconstruct a town that was more severely affected by the tsunami, Vivek Oberoi also earned the Red and White Bravery Award in 2006.
The Oberoi family also oversees another project called the Yashodhara Oberoi Foundation (YOF).
Kareena Kapoor Khan is credited by Vivek Oberoi with inspiring her to become a vegetarian.
25 apartments in Maharashtra's Thane district have been given to the families of Central Reserve Police Force members slain in action by Vivek Oberoi's company, KARRM Infrastructure. Vivek has donated roughly $3 million and assisted in the fundraising of $25 million overall.
Social Media
Frequently Asked Questions