Sonu Sood | Biography, Career, Age, Net worth, Movies

Hitesh Mandot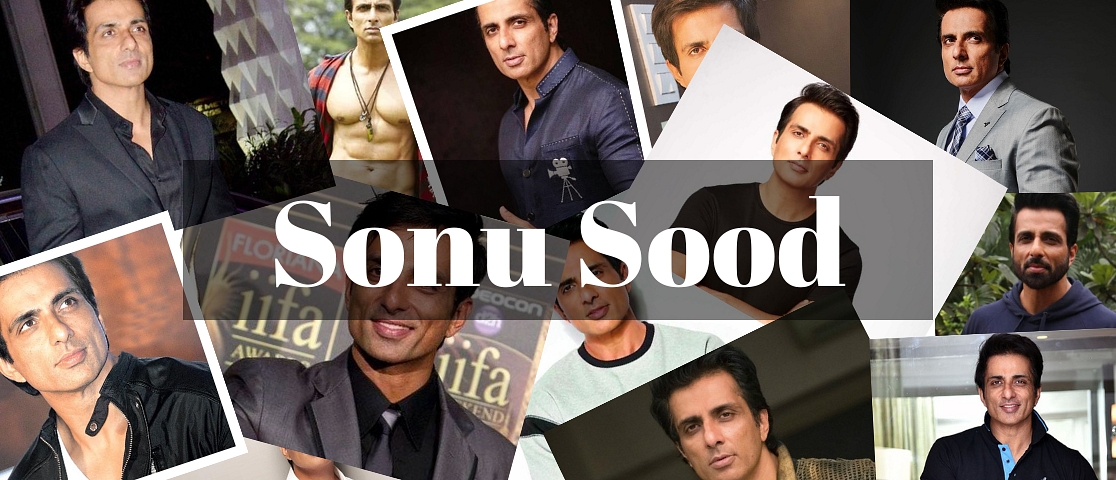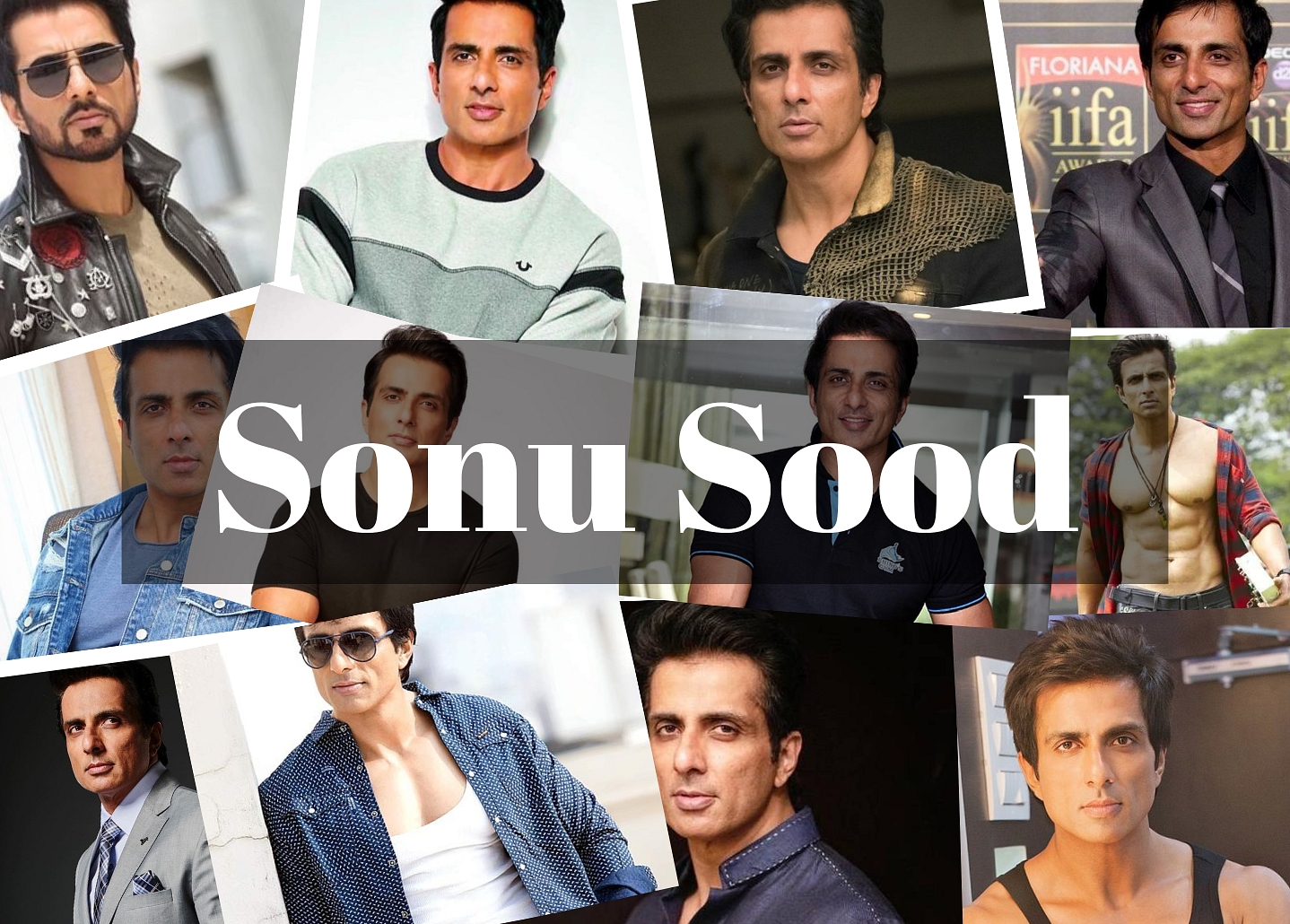 Messiah, the name Sonu Sood got when he helped thousands of people in the Covid-19 pandemic. Sonu Sood is an actor who is known for his humanitarian work.
Sonu Sood's Biography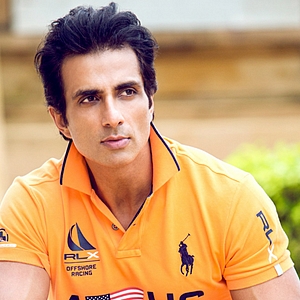 Sonu Sood is an Indian actor, producer, model, humanitarian, and philanthropist who primarily appears in Hindi, Telugu, Tamil, and Kannada films. Sonu Sood's birthday is on the 30th of July. He was born in the year 1973. Sonu Sood's age is 49 years as of 2022. Sonu Sood's zodiac sign is Leo. In honor of his father, Shakti Sagar Sood, he founded the production company Shakti Sagar Productions in July 2016.

He released his Explurger social media app in June 2022.

The Sood Charity Foundation was established by Sood 'to assist individuals of all stature.'

Sood took the initiative to offer free coaching to UPSC exam applicants from low-income families. Arvind Kejriwal, the chief minister of Delhi, announced Sood as the Desh ka Mentor (country mentor) program's brand ambassador on August 27, 2021. SANKALP is one of the Sood Charity Foundation's premier initiatives. It is a free legal entry coaching service that offers academic advice and other crucial tools to help candidates for the CLAT and AILET exams. The objective has been to close the gap between deserving students from less wealthy backgrounds and law schools.

Sood set up buses, special trains, and chartered planes for thousands of stranded Indian migrant workers in May 2020, during the statewide lockdown brought on by the COVID-19 pandemic, to help them get home. Over 1,500 Indian students were left stranded in Kyrgyzstan in July 2020, therefore he organized a chartered jet to transfer them from Bishkek to Varanasi and bring them home. He was praised for his generosity throughout the pandemic and recognized as a real-life hero.

For COVID-19 patients in India in 2021, Sood donated desperately needed oxygen plants and cylinders. The Aao Gaon Bachayein (Save the Villages) movement was established by humorist and comedic poet Pankaj Prasun, and Sood and Kumar Vishwas have backed it.

Sonu Sood, an Indian actor, and social worker, and Meena Iyer collaborated on the memoir I Am No Messiah. The book was initially published by Penguin publishing in December 2020. In this autobiography, he detailed his experiences as well as his trip from Moga to Mumbai and his struggles to break into the acting industry in South India and Bollywood.

The state election commission designated Sonu Sood as the state icon of Punjab.

Talk To Similar Celebrities
Sonu Sood's Family and Education
In 1996, Sood married Sonali, a Telugu woman, who hails from Andhra Pradesh. They have two sons named Ayaan and Ishant. Sonu Sood's Parents are Shakti Sagar Sood and Saroj Sood. His mother is a teacher, and his father, Shakti Sagar Sood, is an entrepreneur. He has two sisters: Malvika Sachar, his younger sister, and Monika Sood, a scientist who is older than Sonu Sood.
Sonu Sood attended the Sacred Heart School in Moga for his education. At Yeshwantrao Chavan College of Engineering in Nagpur, Sonu Sood received his degree in electronic engineering.

Sonu Sood's Career and Movies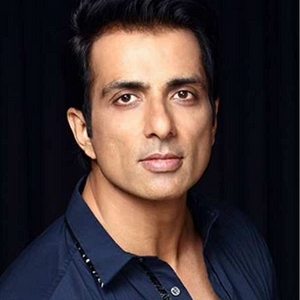 Kallazhagar and Nenjinile, two Tamil language movies from 1999, introduced Sood to the movies. Then, in 2000, he made an appearance as an antagonist in the Telugu movie Hands Up! He appeared in Majunu in 2001. In 2002, he started appearing in Hindi movies as Bhagat Singh, starting with Shaheed-E-Azam. In 2004's Yuva and 2005's Aashiq Banaya Aapne, Sood gained popularity in Bollywood.

With the release of Super in 2005, Sonu Sood gained further notoriety for his efforts in Tollywood. His co-star in this movie, Nagarjuna, played a high-tech burglar. His following movie was Athadu. He performed the antagonist role in Ashok in 2006. Although he only made an average amount of money, he was now well-known in Telugu movies.

He portrayed Pasupathy in Arundhati in 2009 in Tollywood. He portrayed Rajkumar Sujamal in the Ashutosh Gowariker-helmed Indian epic film Jodha Akbar. He co-starred with Ravi Teja in the 2009 film Anjaneyulu as the gangster Bada. He appeared in the Telugu film Ek Niranjan in the second part of 2009, in which he once more played the villain. He co-starred alongside Salman Khan in Abhinav Kashyap's Dabangg in 2010, playing the main antagonist. Vishnuvardhana, his Kannada debut film starring Sudeep, received favorable reviews for his performance.

Aashiq Banaya Aapne (2005)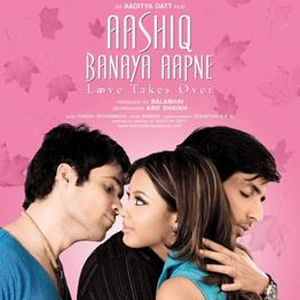 Tanushree Dutta's character, Sneha, is loved by Karan (Sonu Sood), but he is too shy to ever tell her. Even though Karan's emotions are obvious to most people, he never musters the bravery to express them to Sneha. Instead, he is pleased to simply watch her smile. When Vicky (Emraan Hashmi) attempts to convince him to end their relationship, he promises him that this time, he is truly in love with Sneha. A childhood pal of Karan's.

Vicky is an extrovert and a noted flirt, which makes her very different from Karan. Vicky joins Karan and Sneha in college, and Sneha starts to feel pulled to Vicky, which causes all three of their lives to shift. Karan believes he has lost the one woman he has ever loved, but he is aware that there is nothing he can do to change it. Life moves on, though, and the three of them remain close friends. The bond between Vicky and Sneha transcends all barriers, but just as everything appeared to be set between the two, one dramatic night shatters it.

It was with the Bollywood soundtrack album that Himesh Reshammiya made his singing debut. Box Office India, an Indian business website, reports that the music sold almost 2,000,000 copies. The Song became viral sensation for its bold scenes.

Arundhati (2009 film)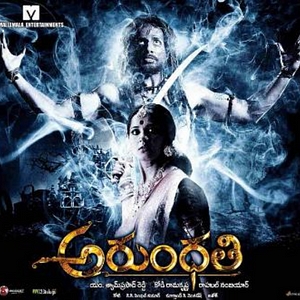 An wicked mystic is fought by a courageous queen. He returns to haunt the queen's descendants three generations later.
Arundhati is a member of the ruling Gadwal dynasty. It has been decided that she will wed Rahul. She travels from Hyderabad to the fort of Gadwal a few days before her wedding. She is pulled there to a nearby deserted fort where evil is hidden. Arundhati is compelled to engage in combat once more when the evil escapes, much like her great-grandmother Jejamma did.
Without any other choice, Arundhati returns to the fort to be raped in order to save her family's lives. Arundhati receives the weapon from Anwar and uses it to kill Pasupati in the dramatic finale.
Along with Sonu Sood, Deepak, Sayaji Shinde, Manorama, and Kaikala Satyanarayana, Anushka Shetty plays the title role in the movie.
The movie, which debuted on January 16th, 2009, was a huge commercial hit and eventually became one of the highest-grossing Telugu movies of the year.
The movie won multiple awards, including two Filmfare Awards South and ten Nandi Awards. In 2014, the same-titled Bengali version of the movie was released.

Dabangg (2010)
The movie Dabangg (also known as Dabang) is a hard-hitting, engaging, and emotional story that unfolds grippingly in a place where only the brave can live. Uttar Pradesh serves as the backdrop for the film. Salman Khan portrays a character in the movie who has dark undertones. He plays Chulbul Pandey, popularly known as Robinhood Pandey, a corrupt police officer. The movie makes an effort to draw attention to the system's shortcomings and gaps. The main subject of the movie will be the involvement of the police in illegal activities in the states of UP and Bihar.

The song Munni Badnaam Hui became very popular.

Dabangg got praise in important Indian film award ceremonies. The National Film Award for Best Popular Film Providing Wholesome Entertainment was one of them. Six accolades were granted to it at the 56th Filmfare Awards, including one for Best Film, seven Screen Awards, nine Zee Cine Awards, ten IIFA Awards, and seven Screen Awards.

Ramaiya Vastavaiya (2013)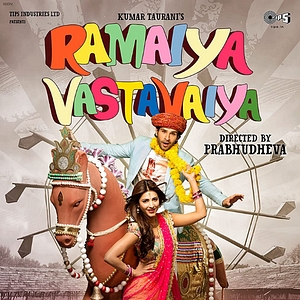 Ram develops feelings for Sona, a farmer living in Punjab. Her older brother pushes him to sow extra seeds in their fields as he follows her to her farm. He will be able to marry her if he prevails. Born to billionaire parents, Ram (Girish Kumar) is a wealthy city boy who was raised in Australia. Sona (Shruti Hassan), on the other hand, is a typical, straightforward desi girl from Punjab who is raised by her only brother, Raghuveer ( Sonu Sood). Sona's best friend, Riya, visits them one day to extend an invitation to Sona as she is getting married. Ram, Riya's cousin, and his mother Ashwini arrive on the same day ( Poonam Dhillon).

Because Akash wants to wed Sona, Jaiswal and his son Akash are unhappy. Ram has to work hard for his love, eating red chilies and rice every day despite being unable to tolerate it because they, Dolly, and her father are all trying to make Ram lose the competition. Ram eventually convinces Raghu of his love for Sona through numerous shenanigans from Jaiswal's and Dolly's sides and is successful in producing additional grains.

Akash, however, kidnaps Sona and later tries to forcefully wed her. Sunil Rao and Akash are killed by Ram, and Jay Prakash and Jaiswal are beaten to death by Raghu. After recognizing that Ram and Sona need to be together, Raghu accepts responsibility and is sentenced to seven years in prison. The film concludes with Sona and Ram getting married in front of everyone and Raghu being released from jail. Sona is afterward welcomed as Ashwini's daughter-in-law.

Simmba (2018)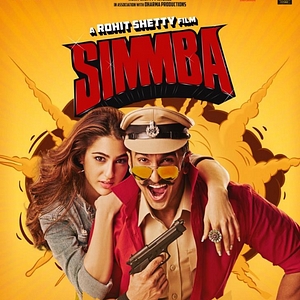 Simmba, a corrupt police officer, enjoys all the benefits of his immoral and unethical job until a pivotal moment compels him to take the moral high road.

Our darling Singham was born and raised in Shivgadh, where Simmba, an orphan, was raised. Contrary to Singham's beliefs, Simmba considers the life of a corrupt officer to be an ideal life that motivates him to become one. Simmba enjoys all the benefits of being an immoral and dishonest Police Officer, but a turn in the story changes him and compels him to follow the moral path.

On November 14, 2020, Pogo TV started the animated television series Smashing Simmba, which is based on the movie.
The song Aankh Maarey is a remake of Aankh Maare from Tere Mere Sapne, which came out in 1996.

Sonu Sood's Career Timeline
Sonu Sood's New and Upcoming movies
Bollywood drama Fateh was directed by Abhinandan Gupta in 2021. Sonu Sood played the lead actor in the film. The intriguing tagline for the Fateh first look poster is One man's struggle against India's unseen adversary.
Madha Gaja Raja is a dubbed version of the Tamil film Madha Gaja Raja (MGR). The film features Vishal Krishnan, Varalakshmi, Anjali, Santhanam, and Arya in cameo roles.
Dharani is the director of the Telugu action film Police Tiger. Silambarasan and Richa Gangopadhyay are part of the cast of Police Tiger.
Sonu Sood's Controversy
Sonu Sood, an actor, is now making news. The Central Board of Direct Taxes (CBDT) accused him and his friends of evading taxes totaling Rs 20 crore
Sonu Sood said in his defense- You're not always required to present your perspective. Time will. I have vowed to devote my entire might and heart to serving the people of India. Every penny in my foundation is waiting for its chance to save a life and help those in need.
The messiah of Bollywood, actor Sonu Sood, has issued a remark on the subject. He lamented the conflict surrounding the loudspeaker and the Hanuman Chalisa and urged everyone to get along.
Sonu Sood's Net worth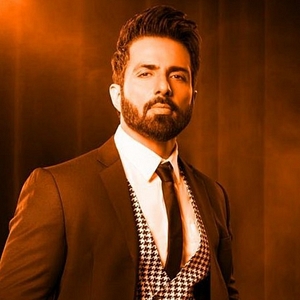 In 2022, Sonu Sood have a net worth of Rs 130 crores ($17 million). His primary source of revenue is brand sponsorships. He makes about Rs. 2 crores every film.

In honor of his father, he has a production company called Shakti Sagar Productions.

Sonu resides in a lavish 2600-square-foot, four-bedroom hall apartment in Lokhandwala, Andheri, with his family. The apartment's interiors are trendy yet basic. In addition to this, he also owns two more flats in Mumbai. He also owns a cottage in Moga, his hometown. In Juhu, he is a hotelier.


Car collection by Sonu Sood Porsche Panama costs two crores, Mercedes-Benz ML class 350 CDI costs 66 lacs, Audi Q7 costs 80 lacs.

Sonu Sood's Awards & Nominations
Filmfare Awards - Telugu 2010- Best Supporting Actor for Arundhati - Won
IIFA Awards 2011 - Best Performance In A Negative Role For Dabangg - Won
Mirchi Music Awards 2021 - Mirchi Make It Hot - Won

Sonu Sood's interesting facts and trivia.
During his second year of college, Sonu Sood began his career in the entertainment industry by modeling. His first modeling job reportedly paid him Rs 500, which he used to buy a pair of jeans.
Many film producers and other members of the business are said to have referred to Sonu Sood as Amitabh Bachchan's duplicate and complimented him for looking like Big B while he was applying for roles in Bollywood.
He met Jackie Chan while filming Kung Fu Yoga with him and quickly grew close to him.
Sonu is a proponent of leading a healthy lifestyle. Sonu enjoys going to the gym and follows a strict daily fitness regimen. He enjoys kickboxing and playing the guitar.
Once, while traveling with his friend Ajay Dharma, Sonu Sood's Audi caught fire, but fortunately neither of them was hurt.
Although he has a deep spirituality, once his mother passed away he stopped praying for four years. Sonu has a pet dog named Snowy and he likes animals in general.
Social Media
Frequently Asked Questions