Rohit Saraf | Movies, Biography, Family, Net Worth, Web Series

Zeenat Sayyed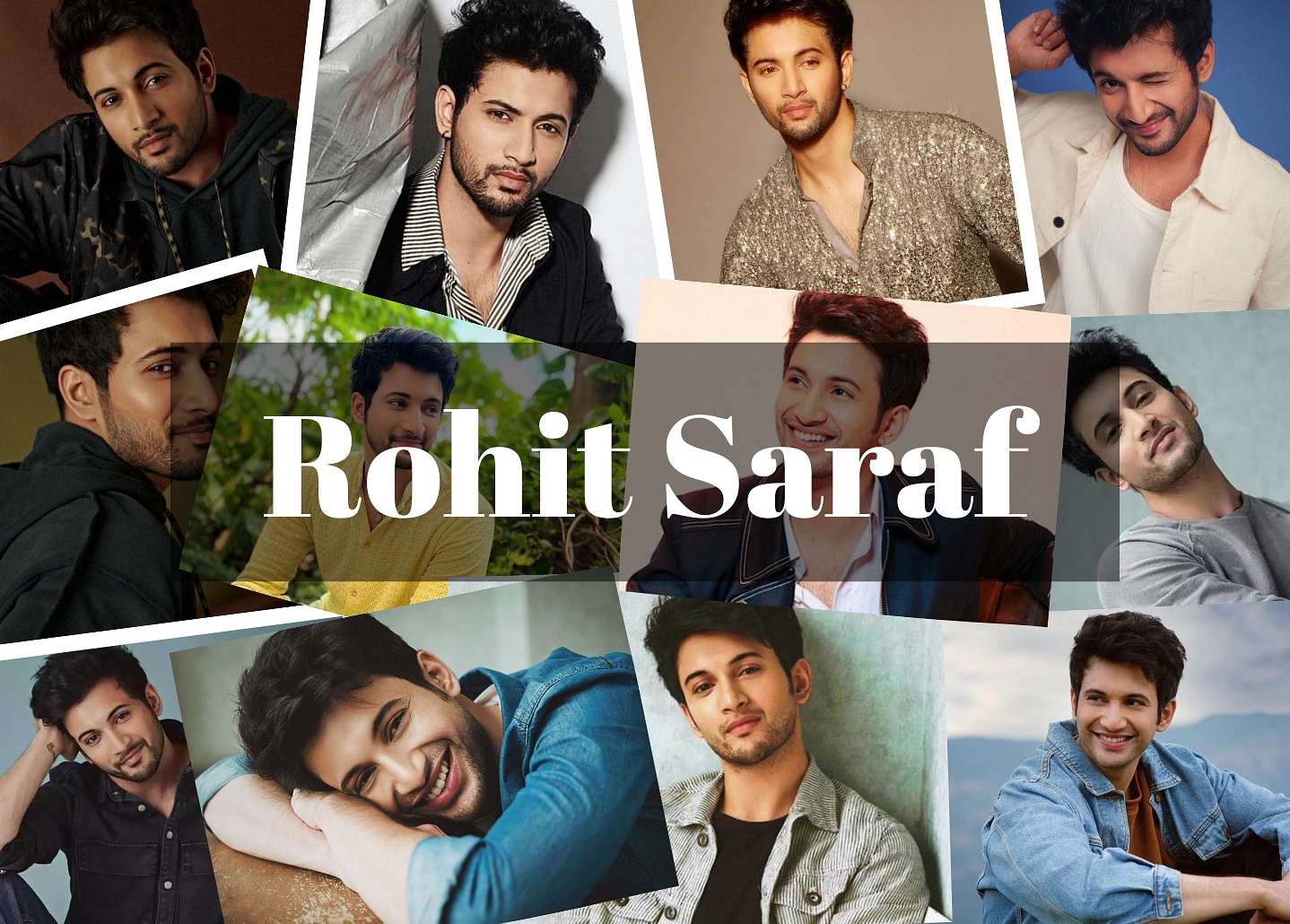 Rohit Saraf's Biography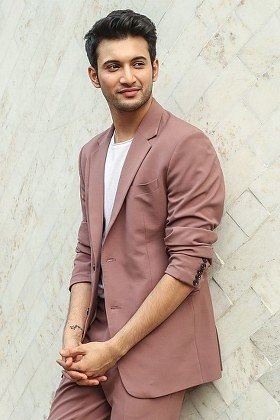 Indian actor Rohit Suresh Saraf works in Hindi movies and online series. Rohit Saraf began his acting career in television before making his feature film debut in Dear Zindagi as a supporting actor (2016). Rohit Safar's Birthday is on the 8th of December. Rohit Saraf's Age is 25 years as of 2022. Rohit Safar's Zodiac Sign is Sagittarius. Rohit Safar's Birthplace is Kathmandu, Nepal.

Then, in the Norwegian drama What Will People Say, which was chosen as Norway's entry for the Best Foreign Language Film at the 91st Academy Awards, Saraf played the cousin brother of the central character. In the comedy-drama Hichki, produced by Yash Raj Films and starring Rani Mukerji, Saraf made an appearance. Then he appeared in the biographical drama The Sky Is Pink with Priyanka Chopra and Zaira Wasim (2019).

Rohit Saraf gives a solid account of himself, according to Saibal Chatterjee, who reviewed the movie for NDTV, and Anna M. M. Vetticad, of Firstpost, who thought he delivers a fantastic performance. The Tamil romance drama Enge Andha Vaan, in which he will co-star with Anandhi, will be his next major project. Anurag Basu's has been a cast member of the Netflix romantic comedy series Mismatched since 2020. Mismatched Season 2 has been announced. On the other hand, Rohit Saraf will be featured in Vikram Vedha and Ishq Vishq Reboud in Prominent Roles. Rohit Saraf's hobbies include Painting, Sketching, Travelling and Reading.
Talk To Similar Celebrities
Rohit Saraf's Childhood and Rohit Saraf's Family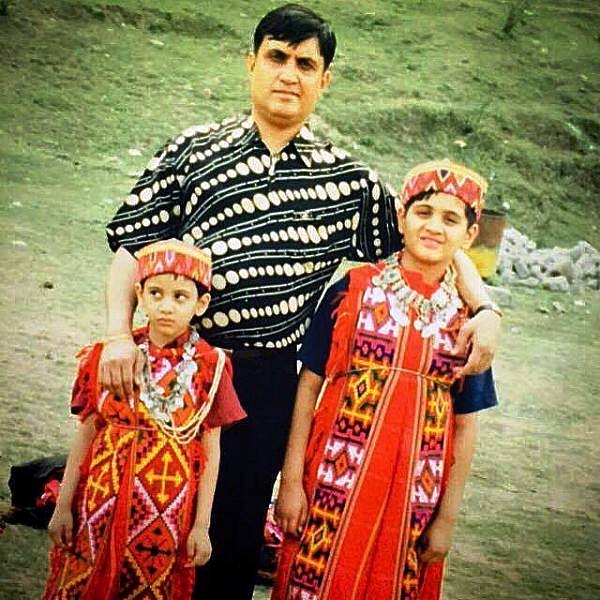 On December 8, 1996, Rohit Saraf was born in Kathmandu, Nepal. When Rohit Saraf Age was five years old, his family returned to Delhi. He was then raised in Delhi, but when he began modelling, he relocated to Mumbai.

When Rohit Saraf was twelve years old, Rohit Saraf's father Suresh Saraf passed away. Saint Francis D'Assisi High School was where he finished his primary schooling. After graduation, he transferred to St. Xavier's College in Mumbai.

Rohit Saraf's Mother's Name is Anita Saraf. Rohit Saraf has one brother and two sisters named Ankit Saraf, Swati Saraf Aggarwal, and Megha Saraf. As of 2022, Rohit Saraf is not married.
Rohit Saraf's Affairs and Relationship Rumours
Varsha Harlalka
Rohit Saraf reportedly have a relationship with Varsha Harlalka, a fashion stylist who is purportedly Rohit Saraf's girlfriend. Rohit Saraf has not interacted socially with anyone as of 2022. The age of Rohit is 25 years old. Rohit Saraf has only had one romance, claims CelebsCouples.He's never been married. Saraf, who only addressed the issue of existence, represented the undeniable fact that it is still a mystery. He, therefore, acknowledges the potential of dating dignitaries who we do not experience in any way or capacity.
Aisha Ahmed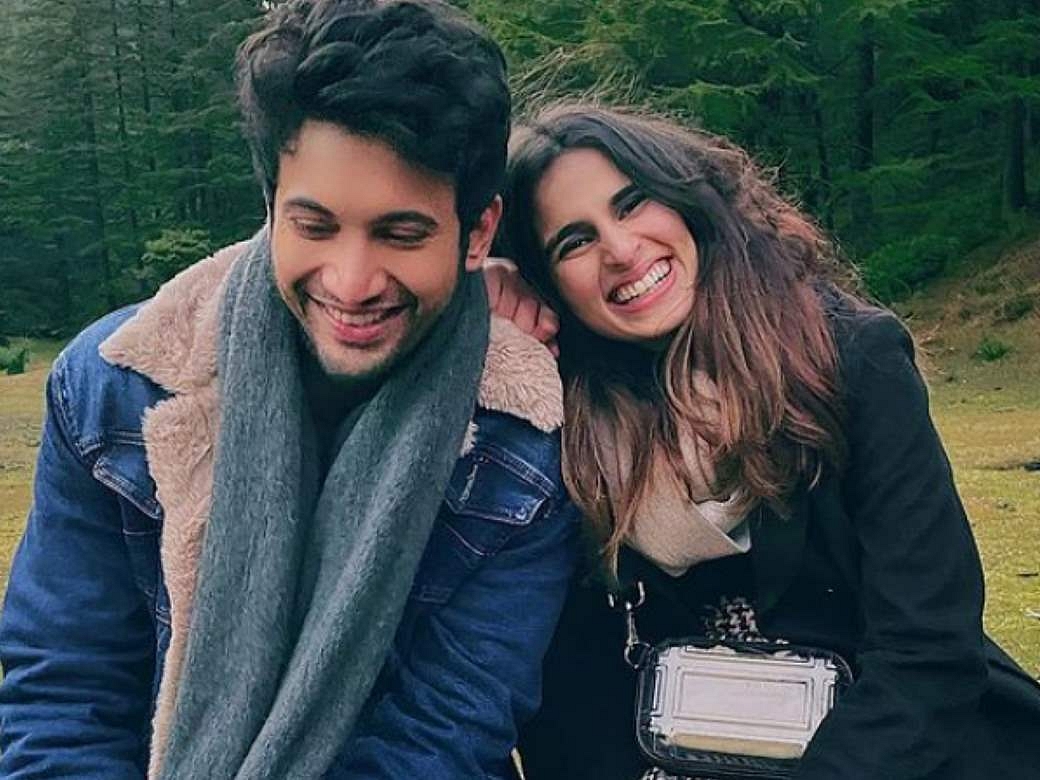 Actor Rohit Saraf, who overnight won the hearts of millions, spoke about having bad luck with women. He admitted that he recently experienced heartbreak, which significantly impacted him. The 24-year-old is frequently associated with his female buddies, including his close friend Aisha Ahmed and even Kimberley Fernandez, his manager.

But Rohit is currently unmarried, as he asserts. In addition, Rohit discussed his relationships with his female friends, particularly actor Aisha Ahmed. The pair are quite close and frequently attract attention on social media by posting romantic photos of themselves together.

However, Rohit has denied dating Aisha Ahmed, saying, Everyone is convinced that I am dating my very close friend Aisha Ahmed. Priyanka Bhatia, who truly is my life's love—but not in a conventional sense. My manager, Kimberley Fernandes, is... When I post a photo of us together, people comment, Oh my God, why are you hurting our hearts?. Rohit Saraf Denied all the rumors and stated that he is Single as of 2022.
Rohit Saraf's Struggle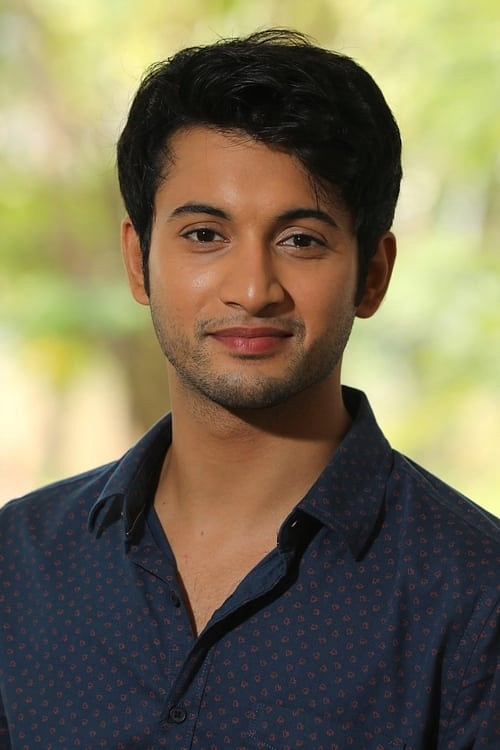 One of Bollywood's most talented and young actors, Rohit Saraf, has faced his fair share of difficulties trying to establish himself in the entertainment business. Rohit is unique because he is not scared to take chances and believes in the power of appreciation. The actor, who is now turning heads with his ongoing roles in Ronnie Screwvala's Mismatched and Anurag Basu's Ludo, is enthralling audiences nationwide and has earned the title of national crush. He made his Bollywood debut in the 2016 movie Dear Zindagi, which also starred Shah Rukh Khan and Alia Bhatt.

Rohit Saraf stated, In the past if I would miss a roll, I would always take it to heart and let it go under my skin. And I would always be annoyed by it. But as time went on, I came to see that there is much more involved in casting than simply accepting someone as an actor, as sometimes you can be a really excellent actor but not necessarily look the part.

The world doesn't revolve around me, I came to understand. I must emerge from my shell and stop taking everything so seriously. I believe that everything that comes with being in this business, including rejection, is for the best. I can't express how appreciative I am for all of those rejections, though, since I now fully realize how tough and level-headed one must be to succeed in this field, Rohit Added.
Rohit Saraf's Career
Saraf's television career began with a number of programs, including the teen drama Best Friends Forever? on Channel V. He also appeared in the short film Medium shown in school theatres. In the coming-of-age movie Dear Zindagi, he made his acting debut as the younger brother of Alia Bhatt's character (2016). Then, in the Norwegian drama What Will People Say, which was chosen as Norway's entry for the Best Foreign Language Film at the 91st Academy Awards, Saraf played the cousin of the lead character.
Dear Zindagi (2016)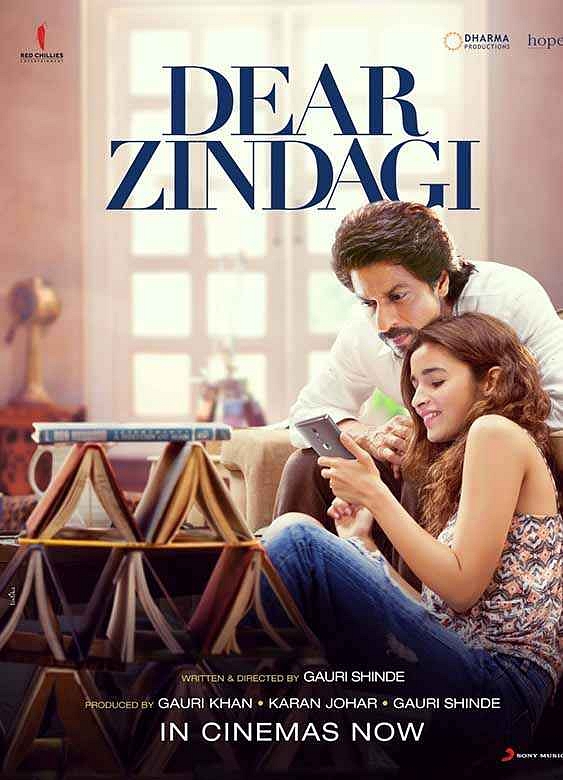 Gauri Shinde is the writer and director of the coming-of-age drama film Dear Zindagi, which was released in 2016 in Hindi. It was made by Red Chillies Entertainment, Dharma Productions, and Hope Productions on behalf of Gauri Khan, Karan Johar, and Shinde. Alia Bhatt plays the lead in the movie. Ira Dubey, Kunal Kapoor, Angad Bedi, Ali Zafar, Yashaswini Dayama, and Rohit Suresh Saraf play supporting parts alongside Shah Rukh Khan, who makes a special cameo. The protagonist of the story is an aspiring filmmaker who is unhappy with her life. She meets a free-spirited psychologist who gives her a fresh outlook on things.

Two days before its global release on November 25, Dear Zindagi debuted in North America on November 23, 2016, to generally positive reviews, with specific praise for the screenplay, dialogues, themes, directing, soundtrack, and performances (especially those of Bhatt and Khan). At the box office, the movie brought about 1.39 billion yen ($17 million). It was nominated for several Bollywood award ceremonies. Rohir Saraf played the role of Alia Bhatt's younger Brother named KIddo. He was Praise for his Performance by the Audience.
The Sky is Pink (2019)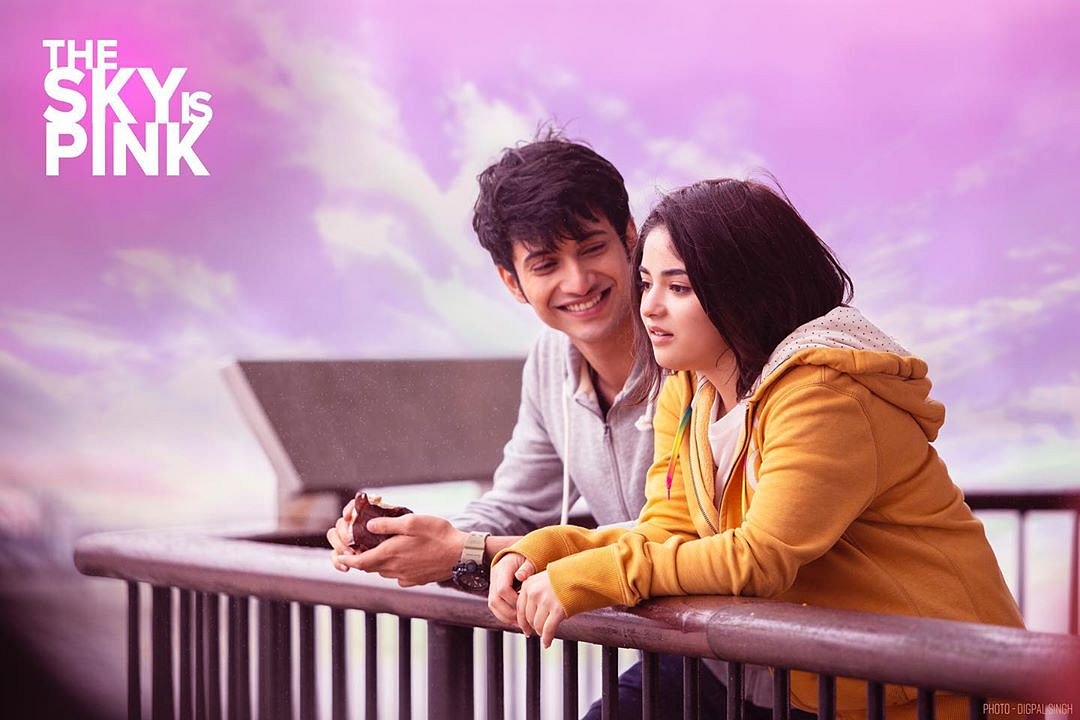 The Sky Is Pink is a 2019 Hindi-language biographical romantic comedy-drama film written and directed by Shonali Bose. It was also produced by Siddharth Roy Kapur, Ronnie Screwvala, and Priyanka Chopra Jonas through their respective production firms, Roy Kapur Films, RSVP Movies, and Purple Pebble Pictures, in collaboration with Ivanhoe Pictures. Based on the true story of Aisha Chaudhary, who had severe combined immunodeficiency and pulmonary fibrosis, the movie stars Priyanka Chopra Jonas, Farhan Akhtar, Zaira Wasim, and Rohit Suresh Saraf. It depicts how her parents, Aditi and Niren, deal with their marriage while caring for their daughter's illness. Wasim retired from Bollywood after this movie, which was her final one.

Aditi Chaudhary approached Bose about producing a movie based on the lives of her daughter. Bose was captivated by the story but instead decided to use first-person narration to tell the parents' tale through Aisha's perspective, concentrating on their marriage and how their child's condition affected their life and their relationship.Saraf gives a solid account of himself, observed Saibal Chatterjee in his review of the movie for NDTV, while Anna M. M. Vetticad of Firstpost concurred, writing that he delivers a rock solid performance.
Ludo (2020)
Anurag Basu wrote and directed the 2020 Hindi-language black comedy crime movie titled Ludo. Under the auspices of T-Series, Anurag Basu Productions, and Ishana Movies, it is produced by Bhushan Kumar, Divya Khosla Kumar, Krishan Kumar, Anurag Basu, Tani Basu, and Deepshika Bose. Abhishek Bachchan, Aditya Roy Kapur, Rajkummar Rao, Sanya Malhotra, Pearle Maaney, Pankaj Tripathi, Fatima Sana Shaikh, Rohit Suresh Saraf, Shalini Vatsa, and Inayat Varma are all featured in the ensemble cast.

Bittu, a former right-hand man for renowned don Sattu, and Sattu must settle old grievances. The Ludo dice are called Sattu, and Bittu represents the game's red side. Shruti, Akash's girlfriend, and they make up the yellow group. They discover that a video of their affair has been filmed and posted online. Once the video has been deleted, they start looking for the offender. The blue side is made up of Rahul Awasthi, a struggling man from a tiny town who is being abused by his boss, and Sheeja Thomas, a Malayali nurse. They discover Sattu's wealth, and when they attempt to flee with the money, the gang pursues them. Alu and his girlfriend Pinky are on the green side, and she asks Alu for assistance to save her husband from being accused of murder. Rohit Saraf played the role of Rahul Awasthi, who is a struggling man from a tiny town who is being abused by his boss.
Mismatched (2020)
Rohit appeared in the Netflix romance drama series Mismatched with Prajakta Koli. Based on Sandhya Menon's 2017 novel When Dimple Met Rishi, Mismatched is a 2020 Indian Hindi-language coming-of-age romance drama web series available on Netflix. It was adapted by Gazal Dhaliwal, and Akarsh Khurana and Nipun Dharmadhikari handled the directing. RSVP Movies, owned by Ronnie Screwvala, produced it. The series, which has important performances by Prajakta Koli, Rohit Saraf, Rannvijay Singha, and Vidya Malvade, centers on Rishi, a traditionalist romantic who falls in love with Dimple and finally wishes to wed her.

Early in 2018, Dhaliwal adapted the book; the script was modified for the television series. Although the plot is set in Jaipur, India, the novel is actually set in the United States. On November 20, 2020, the show made its streaming platform debut on Netflix. Audiences responded favorably to it, and reviewers praised the connection between Saraf and Koli, the cast's performances, the music, and the background score. However, there were complaints about the writing and the direction.
Kamali From Nadukkaveri (2022)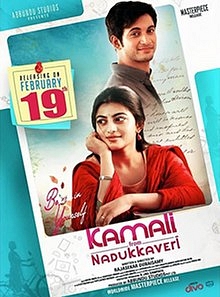 In his Tamil debut, he went on to play the lead opposite Anandhi in the love drama Kamali From Nadukkaveri. Rajasekar Duraisamy, making his directorial debut, wrote and directed the 2021 Indian Tamil language drama film titled Kamali From Nadukkaveri (transl. Kamali from a village called Nadukkaveri).

Prathap Pothen, Rohit Saraf, and Anandhi all appear in the movie. On February 19, 2021, the movie had its theatrical debut to rave reviews from critics. Kamali, a young woman is the core of the story, works arduously to gain admission to a famous university. Others from her small community are soon inspired by her journey to follow in her footsteps.
Rohit Saraf's Upcoming Movies
Vikram Vedha (2022)
A remake of their own 2017 Tamil film of the same name, Vikram Vedha is a forthcoming Hindi-language neo-noir action thriller film written and directed by Pushkar-Gayathri. Hrithik Roshan, Saif Ali Khan, Radhika Apte, and Rohit Saraf appear in the movie, which was co-produced by YNOT Studios, Friday Filmworks, T-Series Films, Reliance Entertainment, and Jio Studios.

Between October 2021 and June 2022, the production took place. The movie is slated for a global cinema release on September 30, 2022. Vikram is a loyal police officer who wants to catch the feared gangster Vedha. Vedha tells Vikram three stories after he submits, which causes Vikram's understanding of right and wrong to start to shift. In Vikram Vedha, Rohit Saraf will Portray as Vedha's Brother. Watch the Amazing Trailer of Vikram Vedha!
Mismatched 2
Season 2 of the web series Mismatched, starring Rohit Saraf and Prajakta Koli, was formally announced in March 2021 following a successful first season. Soon after, in August, the team began filming the second season with Rohit and Prajakta. Are you prepared for the emotions, the drama, and the romance all over again? day one of season two.

On October 14, 2022, Mismatched Season 2 will be launched, according to a source familiar with the project. The creators will soon release an official statement. When Dimple Met Rishi by Sandhya Menon, published in 2017, is thought to be the inspiration for the first season of Mismatched, which premiered in 2020 and was directed by Akarsh Khurana and Nipun Dharmadhikari.
Ishq Vishq Rebound
Jibraan Khan, Pashmina Roshan, Rohit Saraf, and Naila Grewal play the leading characters in Ishq Vishk Rebound. It will premiere in 2023 and is directed by Nipun Dharmadhikari. Ishq Vishk, a coming-of-age romance drama from 2003 that was Shahid Kapoor's Bollywood debut, has a particular place in audiences' hearts because of its breezy romantic theme and amusing, relatable scenes that will transport you back to your college years.

The plot and premise of the movie, which also starred Amrita Rao, Shenaz Treasury, and Vishal Malhotra, particularly appeal to children born in the 1990s.
Rohit Saraf's Career Timeline
Rohit Saraf's Net Worth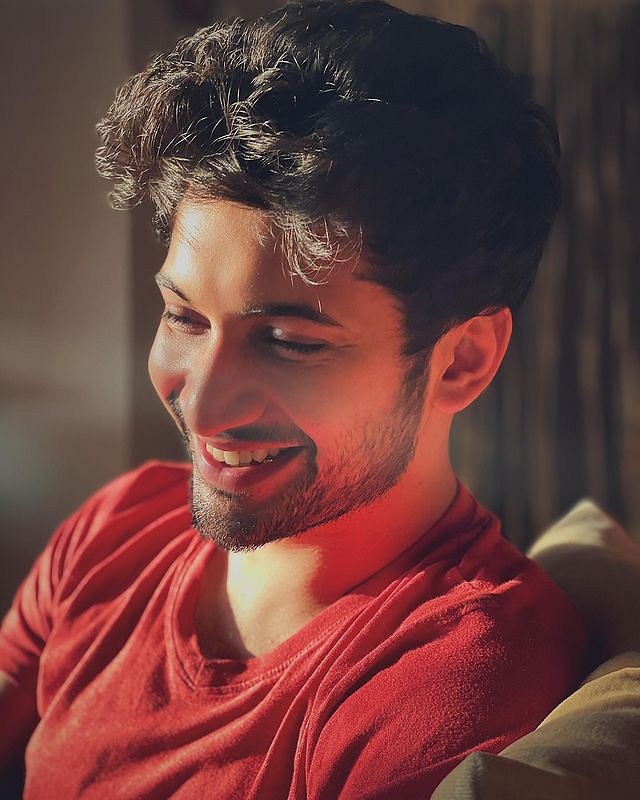 When Rohit was just 15 years old, he began his acting career. He made his TV debut in the role of Sahil on the Best Friends Forever series on channel V in 2012. After then, he made appearances in a number of other television programmes, including MTV's Big F in 2015 and Life OK's Ek Boond Ishq in 2014. In addition, Rohit made numerous television appearances in ads for KFC, Disney Channel, Engage Deodrant, and Sunfeast Dark Fantasy. Additionally, he made an appearance in the 2017 Norwegian film What Will People Say. The film received a nomination for Best Foreign Language Film at the 91st Academy Awards as Norway's submission. He made his Bollywood debut in 2016 as a supporting actor in the film Dear Zindagi.

He has considerable talent outside of acting as well. Rohit is a skilled Kathak dancer who has given numerous performances. He enjoys reading, playing board games, camping, travelling, and cooking.Rohit Saraf has a net worth of more than $3 million. This is more than 22+ crores of Indian Rupees equivalent. Rohit Saraf makes money in a variety of methods, including acting, modelling, sponsorships, and advertisements. Rohit Saraf Acted in the Advertisements like Cornetto, Center Fresh, Fastrack etc.
Rohit Saraf's Awards and Achievements
2022-Nominated for Pinkvilla Style Icons Award-Super Stylish Emerging Talent - Male
2020- Saraf was ranked at No. 39 in The Times Most Desirable Men
Rohit Saraf's Interesting Facts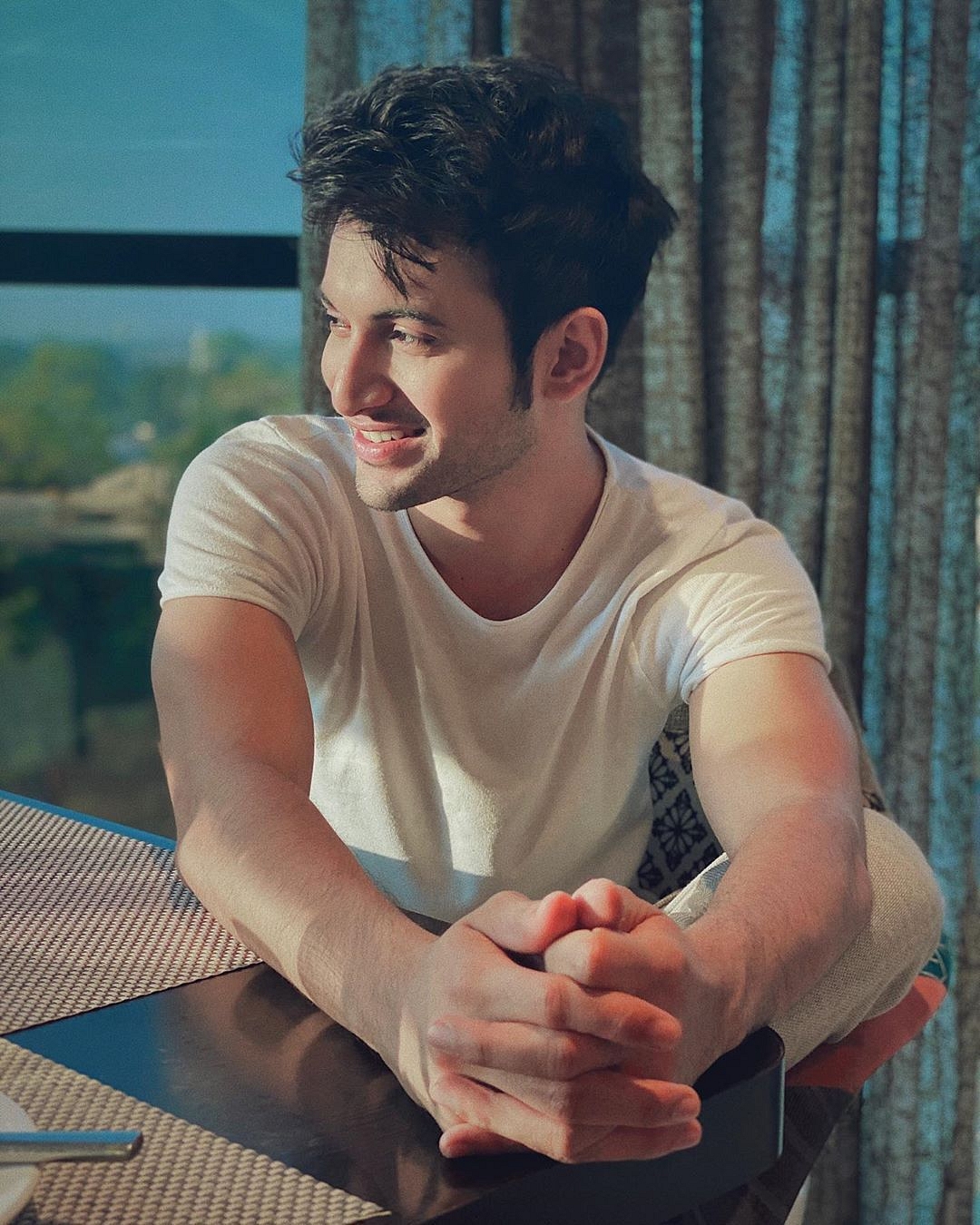 The teen drama series Best Friends Forever? on Channel V served as the star of Mismatched's debut project. In addition, he had various TV appearances, including MTV Big F and Ek Boond Ishq.
It was planned for Rohit Saraf to make his Bollywood debut with John Abraham's production of Banana. The Sajid Ali directed film was permanently halted two years after the shooting had begun for unspecified reasons.
Rohit is a trained Kathak dancer who has appeared on stage numerous times, according to a media report.
In the Norwegian movie What People Will Say, Rohit played the lead role. The 2017 movie went on to win Norway's nomination for Best Foreign Language Film at the 91st Academy Awards.
Social Media
Frequently Asked Questions