Preity Zinta | Movies, Age, Biography, Net Worth, Husband

Anisha Saini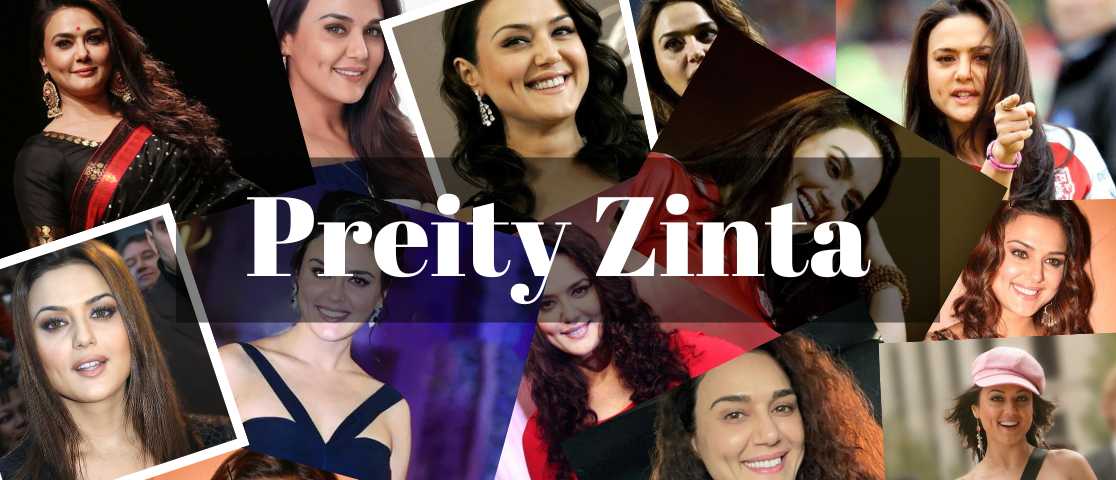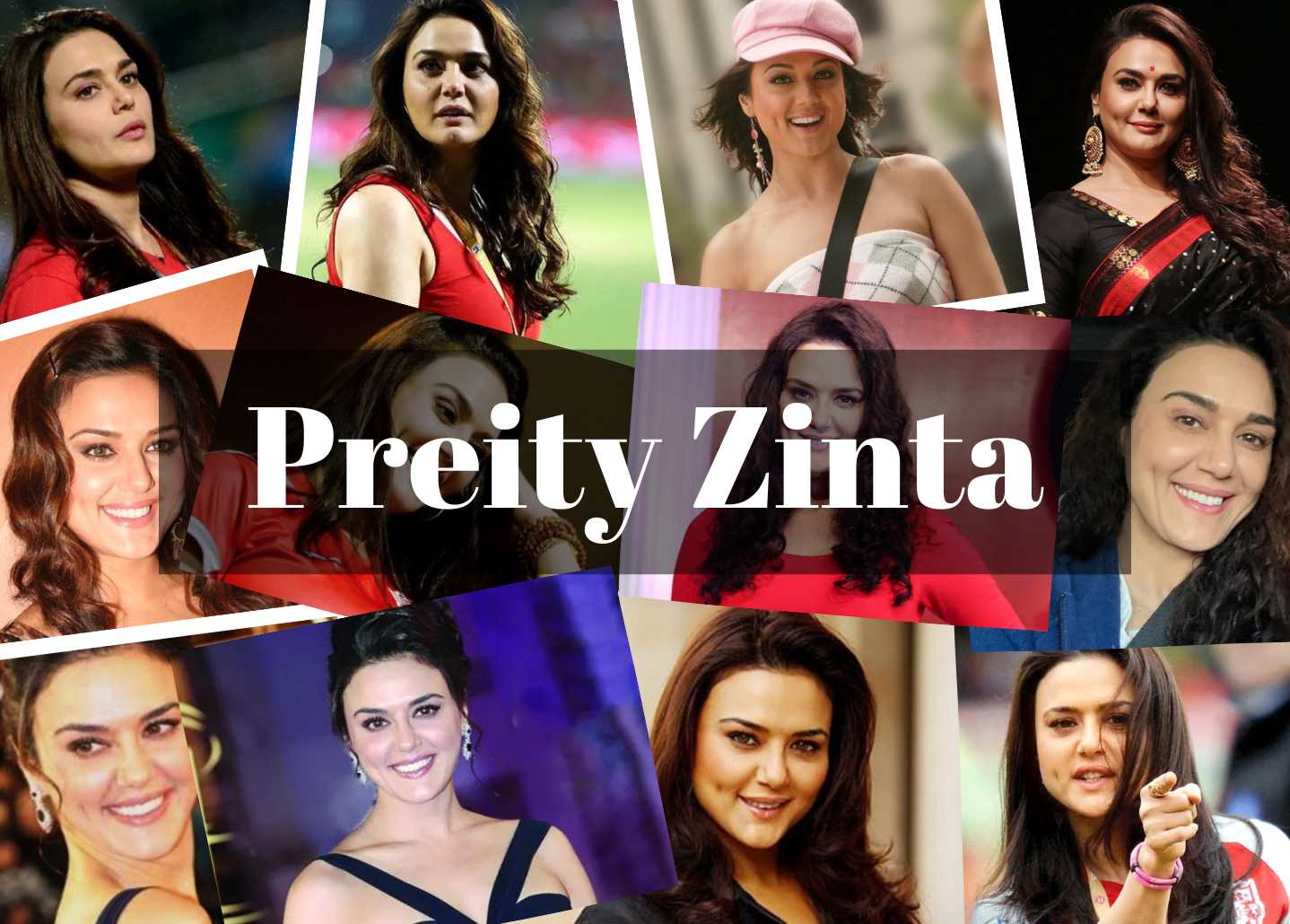 Preity Zinta's Age and Preity Zinta's Biography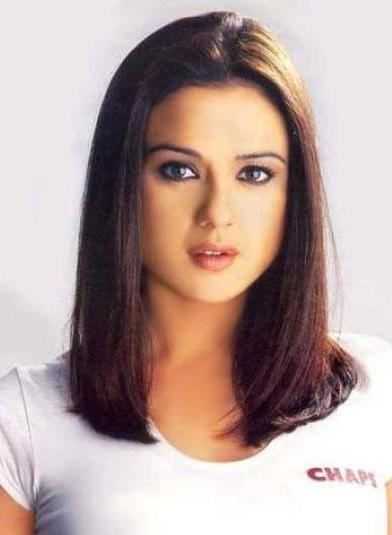 Preity G. Zinta's birthdate is on January 31, 1975. Preity G. Zinta's birthplace is in Shimla, Himachal Pradesh, India.

She made her acting debut as a female lead in the 1998 film Dil Se...in which Shahrukh Khan and Manisha Koirala are opposite cast.

Preity Zinta was honored with the Godfrey Mind of Steel Award for her courage in the Bharat Shah Case when she testified against the Indian Mafia.


Preity Zinta is well known for her acting, but she is also kind and has a big heart. In Rishikesh in 2009, she adopted 34 girls from Mother Miracle Orphanage.


She has accepted the duty of giving all of these girls financial aid and education. Preity has received numerous Filmfare awards for her work in films like Soldier and Dil Se.

For the film Kal Ho Naa Ho, she received the best actress award. Her debut international appearance in the 2008 Canadian movie Heaven on Earth earned her the Silver Hugo Award for Best Actress and a Genie Award nomination.
Preity Zinta's Family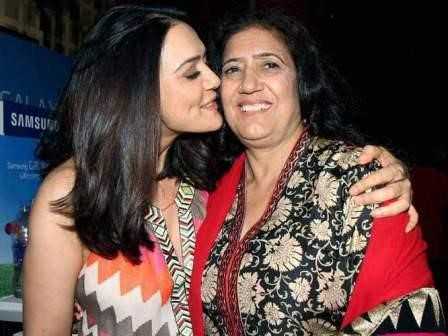 Preity Zinta was born in Shimla, Himachal Pradesh-based Rajput family. Preity Zinta's father Durganand Zinta, was an Indian Army officer. When she was thirteen, he was killed in a vehicle accident; her mother, Nilprabha, was also hurt and spent two years confined to a bed. Preity Zinta referred to the tragic accident and her father's passing as a major turning point in her life that compelled her to mature quickly. She has two brothers, Deepankar and Manish, each one year older and younger than her. Manish lives in California, while Deepankar is a commissioned officer in the Indian Army. She sees herself as having been a tomboy as a child.

In a secret ceremony in Los Angeles on February 29, 2016, Zinta wed her American partner Gene Goodenough. Goodenough is the senior vice president of finance for hydroelectric power company NLine Energy in the US. Following her marriage, Zinta relocated to Los Angeles, however, she still makes frequent trips back to India. She and her husband adopted twins, a boy, and a girl, via surrogacy in 2021.

Talk To Similar Celebrities
Preity Zinta's education
She went to Shimla's Convent of Jesus and Mary Boarding School to study. According to Zinta, she enjoyed her studies, had good grades, and played sports in her spare time, particularly basketball. In Shimla, Zinta enrolled at St. Bede's College.

After receiving a degree in English with honors, she enrolled in a psychology doctoral program. She completed a doctoral program in criminal psychology before switching to modeling. In 1996, Zinta met a director by chance during a friend's birthday celebration, which resulted in her first television ad for Perk chocolates.

Preity Zinta's Boyfriend
Marc Robinson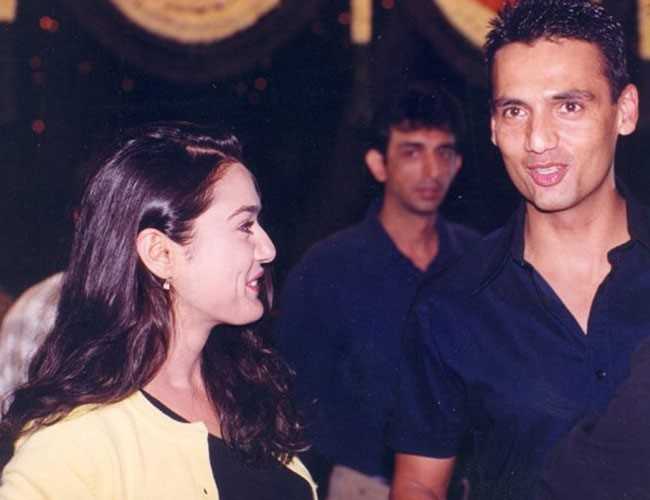 Preity Zinta, an actor, and model Marc Robinson were said to be more than just friends by several publications, but we never got a confirmation statement from the couple. Before beginning her career in movies, Preity first worked with Marc on modeling assignments, and they soon became romantically involved.

Like their relationship, their breakup was also kept a secret from the public. However, that explains why we were never given a cause for their breakup. Preity frequently tells people how Marc assisted her in progressing in the field. She previously stated that she had only a few memories of Marc and would carry those with her always.

Brett Lee
Preity, the dimple girl, was once said to have had a brief romance with Australian cricket player Brett Lee. Even though Preity consistently rejected the rumors, Brett Lee was very honest in her expression of her love for Preity.


Brett Lee and Preity are also captured on camera while they are enjoying their secret dates in Mumbai. In an interview, Lee went on to explain that Preity was a genuinely sweet girl whose work he adored.
Ness Wadia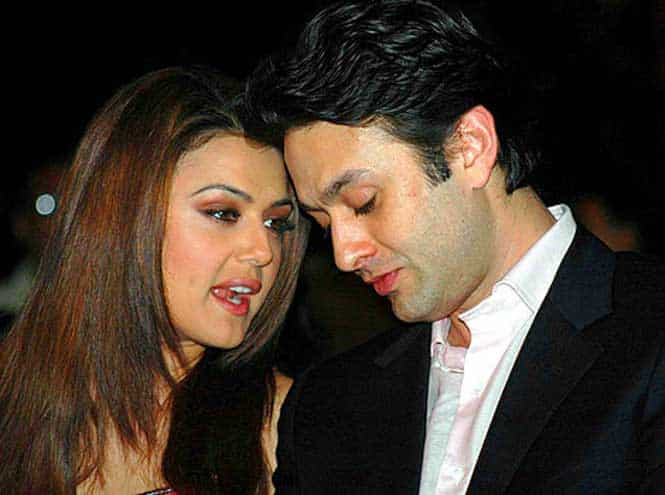 In 2005, Preity Zinta and Ness Wadia began dating. He was a successful businessman, and she was a renowned actress. It was the start of a storybook relationship when they first met, but not all love stories have happy endings, and some even turn ugly. Preity Zinta revealed her connection with Ness Wadia and made it known to the public in February 2005.



Following that, the couple made numerous public appearances, including Ness throwing Preity a surprise birthday party and them strolling hand in hand to Abhishek Bachchan and Aishwarya Rai's wedding in Mumbai. They advanced their friendship by jointly purchasing the Kings XI Punjab squad of the Indian Premier League in 2008. With the exception of Ness's mother Maureen Wadia's remark about their relationship, everything appeared to be picture-perfect.


When news of Ness slapping Preity at a party surfaced in 2009, it was reported as the couple's first major blow. A few months later, the couple separated, but they kept their breakup a secret. Given that they remained business partners, shared ownership of the IPL franchise, and maintained a friendly relationship, it appeared to be a consensual decision. Preity initially discussed her breakup with Ness in 2013 and verified that they are still friends in a magazine interview.

Preity Zinta's Marriage
Preity Zinta's husband Gene Goodenough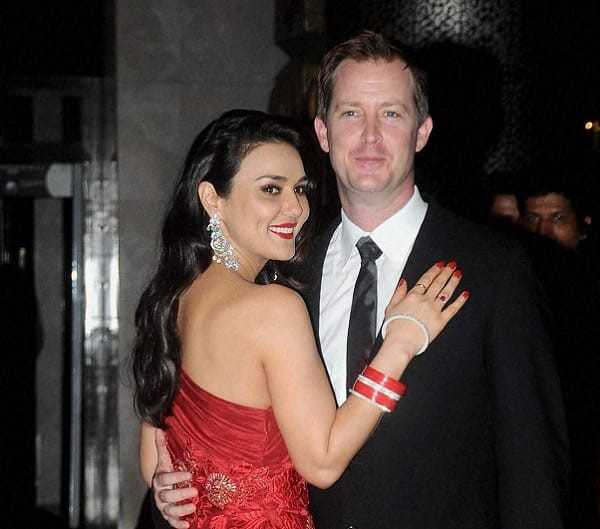 Preity Zinta had cited a few of Ness Wadia's friends as witnesses while she was arguing the case against him. Gene Goodenough, according to several reports, was a close friend of Ness who made the decision to support Preity at that tough time. After falling in love multiple times, Preity and Gene soon decided to take their romance public. The media continued to report about Preity's upcoming wedding to the man she had described as a happy space with a happy gentleman from LA, despite the fact that the couple had kept their wedding arrangements and location a secret.

Preity and Gene wed in a secret ceremony in Los Angeles on February 29, 2016. Only their relatives and close friends, such as Sussanne Khan and Surily Goel, showed up for the ceremony. Preity had been married for two years when she finally made the decision to amend her name to Preity G Zinta and add her husband Gene's initials.

Preity Zinta shared the best news of her life on November 18, 2021. Preity Goodenough shared a photo of herself and her husband, Gene Goodenough, in which she disclosed that the couple had been blessed with twins, a son and a daughter, whose names are Jai and Gia.

Preity Zinta's Movies and Career
Preity Zinta's First Movie: Dil Se (1998)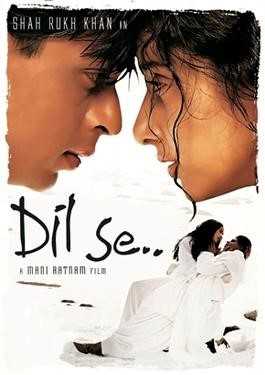 It is a 1998 Indian romantic thriller movie in the Hindi language that was written, directed, and produced by Mani Ratnam, Ram Gopal Varma, and Shekhar Kapur. The movie, which is based on the Assamese insurgency, stars Shah Rukh Khan, Manisha Koirala, and Preity Zinta in supporting roles. Six million copies of the A. R. Rahman-composed soundtrack record for the movie were sold in India.


The Era New Horizons Film Festival and the Helsinki International Film Festival both exhibited Dil Se. The movie, which was well-known for its nonlinear storytelling elements, had a mediocre domestic box office performance; however, it was a huge success abroad, grossing $975,000 in the United States and £537,930 in the United Kingdom. It was the first Indian movie to reach the top 10 in the United Kingdom box office charts, and it was also a success in Japan.



Dil Se.. was nominated in 10 categories at the 44th Filmfare Awards, including Best Actress (Koirala) and Best Supporting Actress (Zinta), and took home six of them, including Best Female Debut (Zinta) and Best Music Director (Rahman). The movie took home two prizes at the 46th National Film Awards for best cinematography and best audiography, and it also won a Netpac Award at the Berlin International Film Festival.

Preity Zinta's Movie: Soldier (1998)
Bobby Deol, Preity Zinta, and Raakhee Gulzar star in the 1998 Indian action thriller Soldier, which was directed by Abbas-Mustan. Preity Zinta had previously appeared in Mani Ratnam's Dil Se, which was ultimately released before Soldier and served as Zinta's cinematic debut. The first movie in Abbas-Mustan's career that wasn't a remake or adaptation from a Hollywood source was Soldier.

Shyam Goel, the screenwriter of the movie, claims that it was based on an actual incident in Punjab where a woman's forehead was brandished with the message that her husband was a traitor. She was expelled from her town after her army husband was charged with betraying his country. The narrative was previously adapted as a 1989 Tamil film with the working title Thaai Naadu, starring Sathyaraj in two roles. The movie Soldier, which debuted on November 20 and was hailed as a superhit by Box Office India, surpassed Kuch Kuch Hota Hai to earn the second-highest box office total in India for 1998.

The soldier was nominated for 5 prizes at the 44th Filmfare Awards, including Best Director (Abbas-Mustan) and Best Supporting Actress (Raakhee), and took home 2 of them, including Best Female Debut (Zinta, also for Dil Se..). The movie was adapted in Tamil as Villu by Prabhu Deva, starring Vijay and Nayanthara in lead roles in 2009, and in Dhallywood as Jamin Nai by Syed Harun, starring Shabnur, Shakti Kapoor, and Mizu Ahmed in lead roles in 2000.

Preity Zinta's Movie: Raja Kumarudu (1999)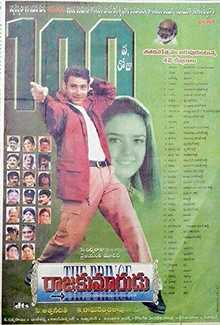 It is a 1999 Telugu-language romantic comedy film produced by C. Aswini Dutt and K. Raghavendra Rao under the Vyjayanthi Movies label. With music by Mani Sharma, it features Mahesh Babu and Preity Zinta, as well as a special appearance by Krishna, who plays Mahesh Babu's father. Mahesh Babu's debut as a hero, Raja Kumarudu, was well-received critically and financially. Two Nandi Awards were given to the movie.

Raj Kumar (Mahesh Babu) visits his uncle Dhananjay while on vacation at Khandala (Prakash Raj). He meets Rani (Preity Zinta) and develops feelings for her. But in the end, he teases her, and she starts to hate him. Despite her best efforts to stay away from him, he won't let her alone. Rani is thrilled when Raj Kumar protects her from bullies. She starts to like him and then falls in love with him after spending some time together.However, his uncle has other ideas for him. He divulges information about the hero's parents and family's past. He talks about the wager he made with his future in-laws to wed his daughter to the hero. The hero advises the heroine that their relationship must end there in compliance with this. Going to the village with his uncle to look for his uncle's daughter, he is delighted to discover that it is none other than Rani.
Preity Zinta's Movie: Kya Kehna (2000)
It had a $660,000 (Rs. 5.3 crores) budget, was directed by Kundan Shah, and debuted on May 19, 2000. Preity Zinta plays a single teenage mother in the lead role of Kya Kehna, a film that tackles the taboo topic of pre-marital pregnancy and how society views it. Saif Ali Khan, Chandrachur Singh, Farida Jalal, and Anupam Kher play supporting roles. This is the first movie Zinta and Khan have appeared in together. Unexpectedly successful, Kya Kehna made 21.8 crores (US$2.7 million) worldwide. Irani won the Best Story award at the Filmfare Awards, and Zinta was nominated for Best Actress.

Kya Kehna was originally scheduled for release in 1998, however, production began in 1997. In truth, Zinta had already started filming what was meant to be her debut movie, but it was delayed until 2000 for unspecified reasons. As a result, several of Zinta's movies—including two of her Telugu ones and especially Dil Se. (1998), which turned out to be her first movie—were released before this one. Critics gave it favorable reviews when it first came out on the big screen. Irani's story writing and Zinta's acting were praised. Rajesh Roshan was the composer of the music. Unexpectedly successful, Kya Kehna made 21.8 crores (US$2.7 million) worldwide. At the 46th Filmfare Awards, Zinta and Singh were nominated for Best Actress and Best Supporting Actor, respectively, while Irani won the award for Best Story.
Preity Zinta's Movie: Har Dil Jo Pyar Karega (2000)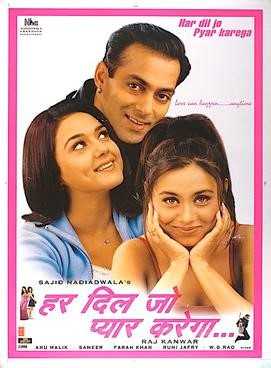 Rumi Jaffrey wrote the script, which was directed by Raj Kanwar, produced by Sajid Nadiadwala, and edited by Sanjay Verma. Lead roles are played by Salman Khan, Preity Zinta, and Rani Mukerji. one of the highest-grossing movies of the year with a 965.5 million global take. In the UK, the movie peaked at number 10.


With a worldwide gross of 965.5 million, Har Dil Jo Pyar Karega was one of the year's highest-grossing movies and the third straight hit for Khan and Nadiadwala's partnership following Jeet (1996) and Judwaa (1997). In the UK, the movie peaked at number 10. Har Dil Jo Pyar Karega was nominated for two Filmfare Awards: Best Female Playback Singer and Best Supporting Actress (Mukerji) (Preeti and Pinky for Piya Piya).

Preity Zinta's Movie: Chori Chori Chupke Chupke (2001)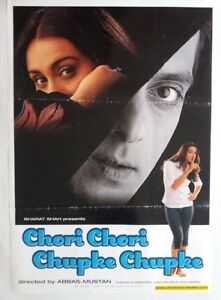 Screenplay and plot credits go to Javed Siddiqui and Neeraj Vora, respectively, for the romantic drama film directed by Abbas-Mustan. The movie's music is created by Anu Malik, while Sameer wrote the lyrics. It stars Salman Khan, Rani Mukerji, and Preity Zinta. describing a married couple's use of a young prostitute as a surrogate mother.

One of the highest-grossing movies of 2001 in India, the movie was released in March 2001 to a large audience and quickly became a commercial success. Zinta received favorable reviews for her portrayal of a prostitute-turned-surrogate mother. Zinta won the film's lone nomination for the 47th Filmfare Awards in the Best Supporting Actress category. In Indian popular culture, the movie is frequently linked to surrogacy.

Preity Zinta's Movie: Koi Mil Gaya (2003)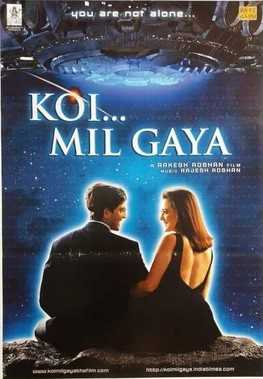 An Indian science fiction movie with the working title Koi Mil Gaya was developed and directed by Rakesh Roshan in 2003. Rekha plays a supporting role alongside Hrithik Roshan and Preity Zinta in the film. In this movie, a young man (Hrithik Roshan) with developmental disabilities meets an alien and learns what happens afterward. Nisha, a young woman whom Roshan befriends and subsequently falls in love with, was portrayed by Zinta. For the part in which she was nominated for Best Actress at Filmfare, The Times of India praised her performance as new and inspiring. The movie was a commercial and critical success, earning Zinta her highest domestic-grossing film and becoming the most-watched movie of the year.

Koi... Mil Gaya, the first installment of the Krish franchise, was released on August 8, 2003, with a budget of between 250 million (US$3.1 million) and 350 million (US$4.4 million). It targeted kids and parents and used the slogan You Are Not Alone... to promote itself. With a global take of 823.3 million (US$10 million), it was the second-highest-grossing Indian movie of the year. The majority of the positive reviews for the movie focused on the cast's performances. Krrish and Krrish 3 are two sequels that were published in 2006 and 2013, respectively. The COVID-19 pandemic forced the cancellation of a fourth installment, which had been planned for release in December 2020 and had been announced in 2016.

Preity Zinta's Movie: Kal ho Na Ho (2003)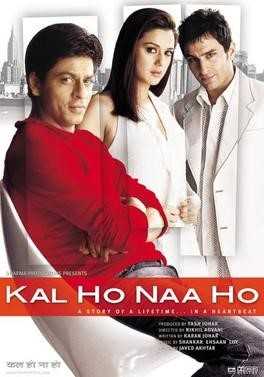 It is a 2003 Hindi-language romantic comedy-drama film that was produced by Yash Johar, directed by Nikhil Advani, and written by Karan Johar with dialogue by Niranjan Iyengar. With Sushma Seth, Reema Lagoo, Lillete Dubey, and Delnaaz Paul playing supporting parts, the movie stars Jaya Bachchan, Shah Rukh Khan, Saif Ali Khan, and Preity Zinta. In Kal Ho Naa Ho, Aman Mathur (Shah Rukh Khan) falls in love with Naina Catherine Kapur (Zinta) but is unable to confess his feelings to her. This leads to a scheme to match Naina up with her closest friend, Rohit Patel (Saif Ali Khan).


From January through October 2003, Toronto, New York City, and Mumbai were the locations for the main photography. Positive reviews greeted the soundtrack's release on September 27, 2003; in particular, "Pretty Woman," "It's The Time To Disco," and "Kuch To Hua Hai" were warmly welcomed. Through innuendo and homosocial bonding, the film examines non-resident Indians, inter-caste marriage, and homosexuality. In 2004, it was honored with two National Film Awards, eight Filmfare Awards, thirteen International Indian Film Academy Awards, six Producers Guild Film Awards, three Screen Awards, and two Zee Cine Awards.

Preity Zinta's Movie: Veer Zara (2004)
Yash Chopra, who co-produced the movie with his son Aditya Chopra, was the director. Shah Rukh Khan and Preity Zinta play the title characters, the star-crossed lovers: Zaara Hayaat Khan (Zinta) is the daughter of a Pakistani politician, and Veer Pratap Singh (Khan) is an officer in the Indian Air Force. Young Pakistani lawyer Saamiya Siddiqui (Rani Mukerji) defends Veer, who is detained on baseless allegations. Chopra wanted to return to the movies after a seven-year absence, but he wasn't happy with the scripts he was given.


Chopra was intrigued by Aditya's narration of a few scenes from a narrative he had written, so he agreed to direct it. Yeh Kahaan Aa Gaye Hum was the working title of Chopra's film, which he meant to be a tribute to Punjab. During the Diwali celebration on November 12, 2004, Veer-Zaara was released. Veer-Zaara became the highest-grossing Indian movie of the year in both Indian and foreign markets after earning over $976.4 million worldwide.
Preity Zinta's Movie: Kabhi Alvida Naa Kehna (2006)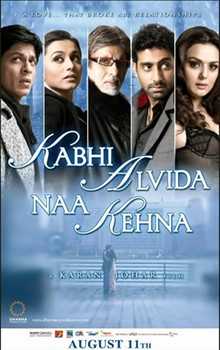 Hindi-language musical love drama film produced by his mother, Hiroo Yash Johar, under the Dharma Productions label. written and directed by Karan Johar. Amitabh Bachchan, Shahrukh Khan, Abhishek Bachchan, Rani Mukherji, Preity Zinta, and Kirron Kher are among the movie's stars. The film became one of the biggest box offices hits in India, earning $635 million.


It was also a huge commercial success elsewhere, particularly in the United States. At the time of its release, it was the highest-grossing Indian film ever internationally. The movie received over 1,200 screenings in cinemas throughout the world, earning $1.13 billion ($37 million) overall. The Tokyo International Film Festival showed it.

Preity Zinta's Movie: Ishq in Paris (2013)
Preity Zinta, Rhehan Malliek, and Isabelle Adjani are the stars of Prem Raj's romantic comedy, which is also produced by Zinta and co-written by Raj. The movie was originally scheduled for release on September 21, 2012, but it was repeatedly delayed before finally opening on May 24, 2013, simultaneously in India, the UK, and the US.


At enormous expense, the majority of the movie was filmed in Europe. Several sequences were filmed in Prague, although the majority of the movie was filmed in France (mostly in Paris and Lyon). A few shots were also filmed in India.

Preity Zinta's Other work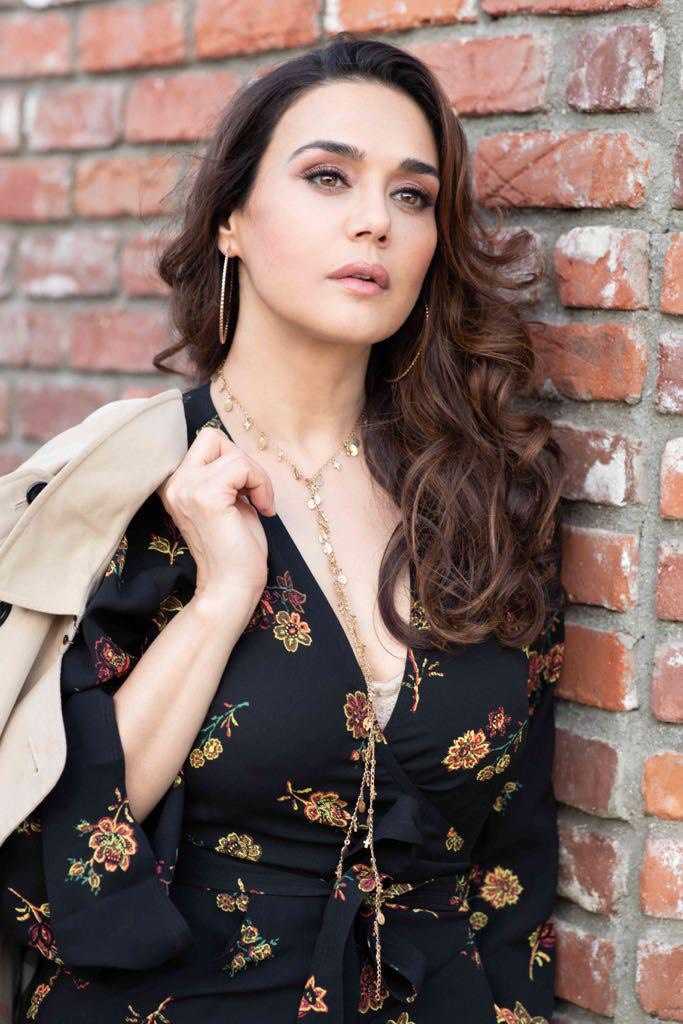 Throughout her career in the film industry, Zinta has been active in several philanthropic organizations and has given special attention to causes that benefit Indian women, such as the protests against female infanticide. She has also taken part in projects to clean up Mumbai and raise awareness of AIDS. Zinta performed at the Help!

The Telethon Concert in 2005, which raised money for the victims of the 2004 Indian Ocean earthquake, featured other Bollywood celebrities. In 2007, as part of the NDTV program Jai Jawan, Zinta traveled to Hisar, Haryana, where she met children with disabilities at a special school run by the army and spent a day at the army training base boosting the morale of the Jawan warriors. A company that promotes the welfare of widows and their children, The Loomba Trust, named Zinta as its brand ambassador in January 2010. She claimed that because she lost her father when she was 13 years old, she could relate to the issues experienced by widowed women.


In 2008, Zinta gained ownership rights for the Indian Premier League Twenty20 cricket franchise headquartered in Mohali, together with Ness Wadia, Mohit Burman, and others (IPL). The company bought the franchise for $76 million, renaming it Kings XI Punjab (it was renamed Punjab Kings in 2021). Zinta was the IPL's youngest owner and the only woman to hold an ownership position up to 2009. She has contributed to the start of ticket sales and the promotion of the squad.

Preity Zinta's Career Timeline
Preity Zinta's Controversies
Non-bailable Arrest Warrant (Abbas Tyrewala)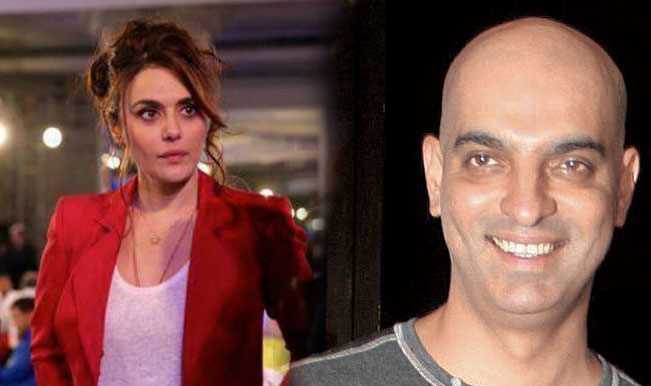 In connection with a case involving a bounced check, the local metropolitan magistrate's court in Andheri on Thursday issued a non-bailable arrest order for Bollywood actress Preity Zinta. According to her attorney, Ratneshwar Jha, the court has issued a non-bailable arrest order against Zinta today. Jha claimed that despite telling the court that Zinta was abroad, the judge still issued a non-bailable arrest order for her.

Jha continued, We will ask the court to revoke the warrant or we will ask the Bombay High Court and file a writ. Abbas Tyrewala, the language writer for the 2013 film Ishkq in Paris, filed the action when a check for Rs 18.9 lakh bounced. Preity Zinta was fined Rs 5,000 during the last hearing for failing to appear, and a non-bailable arrest warrant was issued as a result since she failed to appear in court on Thursday.

Divorce Blame game! (Shekhar Kapur)
Preity first made headlines for an unexpected cause while she was still dating Ness Wadia. Shekhar's ex-wife Suchitra Krishnamoorthi, accused the dimpled beauty of breaking the family unit in a media interview. Suchitra had previously ascribed blame to Preity. People close to the Kal Ho Naa Ho actress anticipated that she would rebuke Suchitra for including her in their private affair when the singer-turned-actress had blamed Preity in a blog. The actress, however, kept a respectful silence at the time and anticipated that it would pass away naturally.

Preity used to phone Suchitra every day after a media outlet published the blog, trying to reassure her that she was not to blame and that she had nothing to do with her husband Shekhar, according to Suchitra's statement. It's interesting to note that Shekhar last appeared on a big screen in Preity's movie Ishkq in Paris, where he played her father.

The Leaked Tapes (Salman Khan)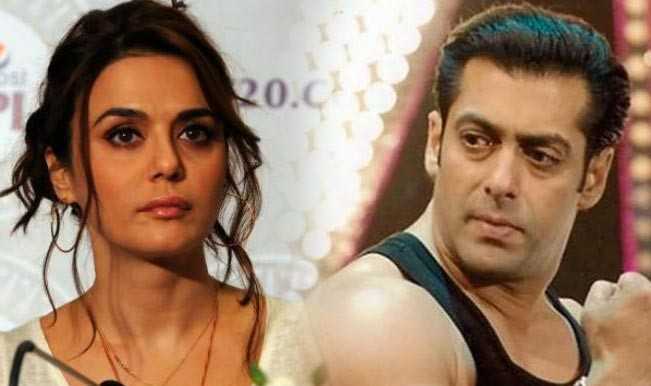 Salman Khan, who is rumored to be one of actress Preity Zinta's closest friends in the business, used her name in a derogatory way in a telephone conversation with Aishwarya Rai two years ago when he claimed he had regular sex with Preity. The media released the transcript of this contentious conversation between Salman Khan and Aishwarya Rai. Although Salman made a similar comment about Dia Mirza, another leading lady, Dia didn't experience the same difficulties as Preity. Preity didn't have to respond to Dia's boyfriend's raised eyebrows because Dia is now living alone.



Preity is dating businessman Ness Wadia right now. There are rumors that Preity called Ness from Italy on Ness' cell phone because she was so desperate to prove her virginity to him. Aishwarya informed the attractive actress that the tapes had not been altered, much to her disappointment. Ness also cut off communication with Preity for a number of days because he was so upset with her. They reconciled, though, and a few days ago were seen walking together in Mumbai with a broom in hand to clean the neighborhood.

Engaging with the mafia! (Bharat Shah)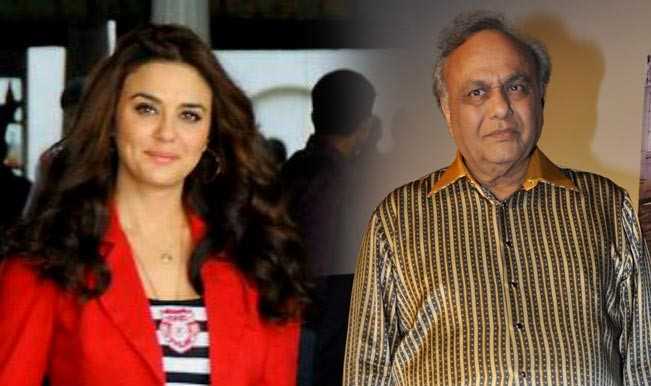 Preity Zinta once talked openly about the day she testified in court in opposition to thugs who had threatened her with extortion. She called the event frightening. Preity Zinta earlier shared her experience testifying in court after getting threatening calls from thugs in the underground. Preity testified in court in Mumbai that she received calls asking for Rs 50 lakh while the filming of Chori Chori Chupke Chupke was taking place in 2001.

Almost two decades after the occurrence, Preity discussed it in an interview and called it frightening. Along with Preity, several Bollywood stars, including Salman Khan, Shah Rukh Khan, Rakesh Roshan, and Mahesh Manjrekar, are said to have received extortion calls, although they later recanted their claims prior to testifying in court. Producer Nazim Rizvi and financier Bharat Shah of Chori Chori Chupke Chupke were charged with securing financing for the movie from criminal gangster Chhota Shakeel.

Preity said that even though everyone on the Chori Chori Chupke Chupke sets was paranoid and waiting for threat calls, she handled the situation in her own manner. When the gangsters started abusing her, she made the decision to defend herself: I was fine till they were intimidating me, but once they started abusing me, I lost it. I can handle stress, but not abuse from others. I decided not to answer any calls from +92. Luckily, I was well-known. It would have been difficult if I hadn't been.

Preity Zinta's Net Worth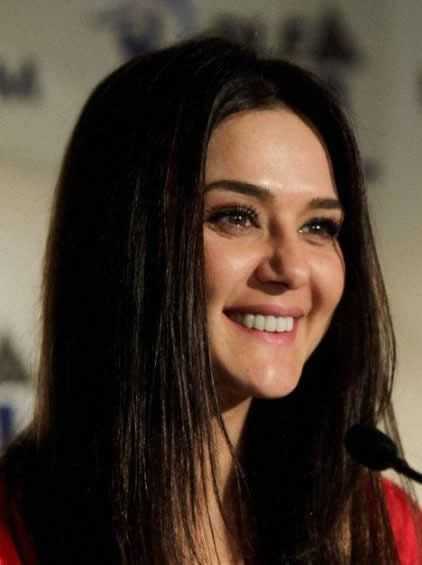 Preity Zinta is a talented actress with a big heart who has won over a lot of fans all over the world with her acting and filmmaking abilities. One of the most prestigious, delicate, and well-known names in Bollywood and other film industries is Mrs. Zinta. Both the Hollywood film industry and the Bollywood film industry value their acting abilities. Preity Zinta's net worth is $15 million (Rs 118 crore). She charges between Rs. 2 and Rs. 2.5 crore for every endorsement, which accounts for the majority of her income. She also works as a television host and a film producer. King's XI Punjab of the Indian Premier League is another team that Preity co-owns. She has also made significant investments in real estate.


Preity is one of the top celebrities who pays the highest income tax due to her enormous earnings. In addition to her income, Preity is constantly active in charitable giving and social causes. Preity Zinta owns three mansions: two in Mumbai, one in Beverly Hills, and one each in Shimla, where she was born. Preity Zinta has a sizable collection of automobiles. She drives a Lexus LX 470 Crossover with a very potent motor. Porsche, Mercedes Benz E Class, and BMW are a few of the additional automakers. Preity Zinta owns a studio worth 600 crore rupees and a cricket team in which she invested a record-breaking 350 crore rupees.
Preity Zinta's Awards and Achievements
1999 Bollywood Movie Award for Best Female Debut for Soldier film
2003: Mind of Steel Award at Godfrey Phillips National Bravery Awards, given to her for the Courageous Act of standing against the Mumbai underworld
2004 FICCI Hall of FRAMES Awards for Best Actress for Kal Ho Na Ho film
2008: GR8! FLO Women Achievers Awards for Achievement in Film
2009: IIFA-FICCI Frames Awards, among 10 Most Powerful Entertainers of the Decade
2010: Honorary Doctorate of Arts, the University of East London, in honor of her cultural contribution and humanitarian work. Cited as an international actress, pioneering star of Hindi cinema, and devoted humanitarian. Preity has carved a path for women to follow.
2011: Venice Film Festival, World Diamond Group Platinum Award for Peoples' Friendship
2013: YFLO Young Women Achievers Award for achievement in films
2010: Annual Central European Bollywood Awards, India Best Guest Performance Main Aurr Mrs Khanna
2006: Awards of the International Indian Film Academy Most Glamorous Star
2005: Awards of the International Indian Film Academy Samsung Diva
2005: Awards of the International Indian Film Academy Best Actress in a Leading Role Kal Ho Naa Ho
2008: Chicago International Film Festival Best Actress Heaven on Earth
2004: Filmfare Awards Best Actress Kal Ho Naa Ho
1999: Filmfare Awards Best Debut Actress Dil Se and Soldier
2005; HT Café Film Awards Best Actress Veer-Zaara
2006: People's Choice Awards, India Best Supporting Actress Kabhi Alvida Naa Kehna
2003: People's Choice Awards, India Best Actress Kal Ho Naa Ho
1998: People's Choice Awards, India Best Female Debut Dil Se
5 Interesting Facts about Preity Zinta
Preity went on to become popular as the Liril girl when she acted in a TV commercial for the soap.
Preity got her first break in a TV commercial for Perk chocolate. A director who she met at a friend's party convinced her to take up acting.
She met director Shekhar Kapur at an audition when she accompanied a friend an audition. He insisted that she auditioned as well and liked her so much that he cast her in a film.
After her first Bollywood project got canceled, Shekhar Kapoor recommended her to Mani Ratnam for Dil Se.. That became her first film release. She had even shot for Kya Kehna which was released in 2000.
Preity run into a financial crisis with her Kings XI Punjab controversy and Salman Khan helped her out!
Preity Zinta's Profile Summary
Social Media
Frequently Asked Questions