Rashmika Mandanna | Age Biography Boyfriend Net worth Movies

Sanskruti Kamble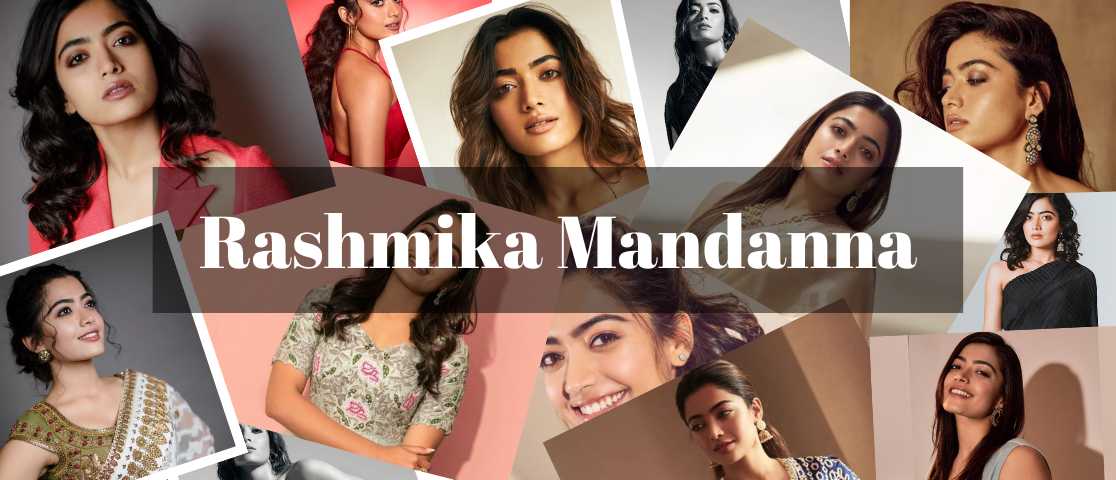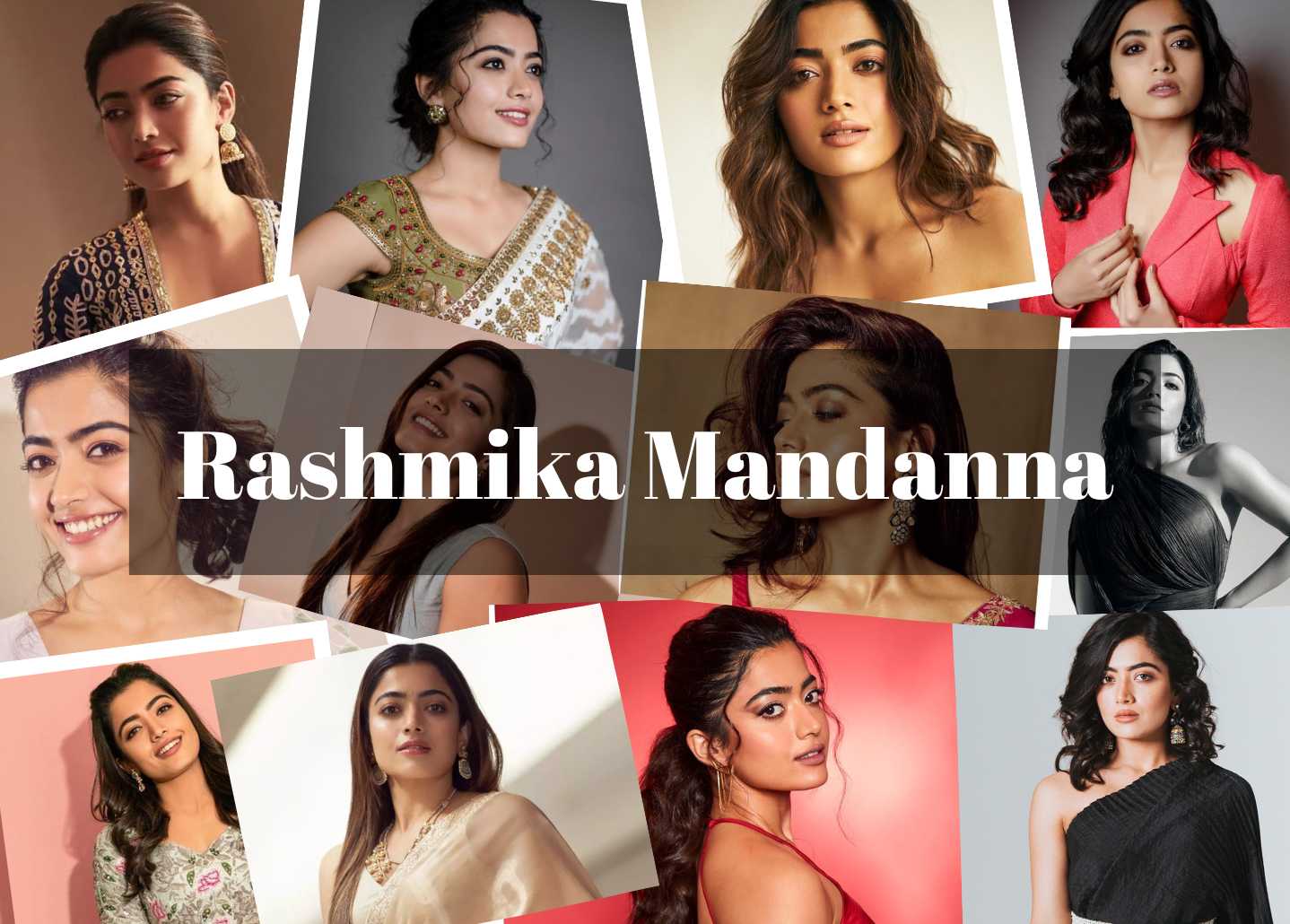 Rashmika Mandanna's Age and Rashmika Mandanna's Biography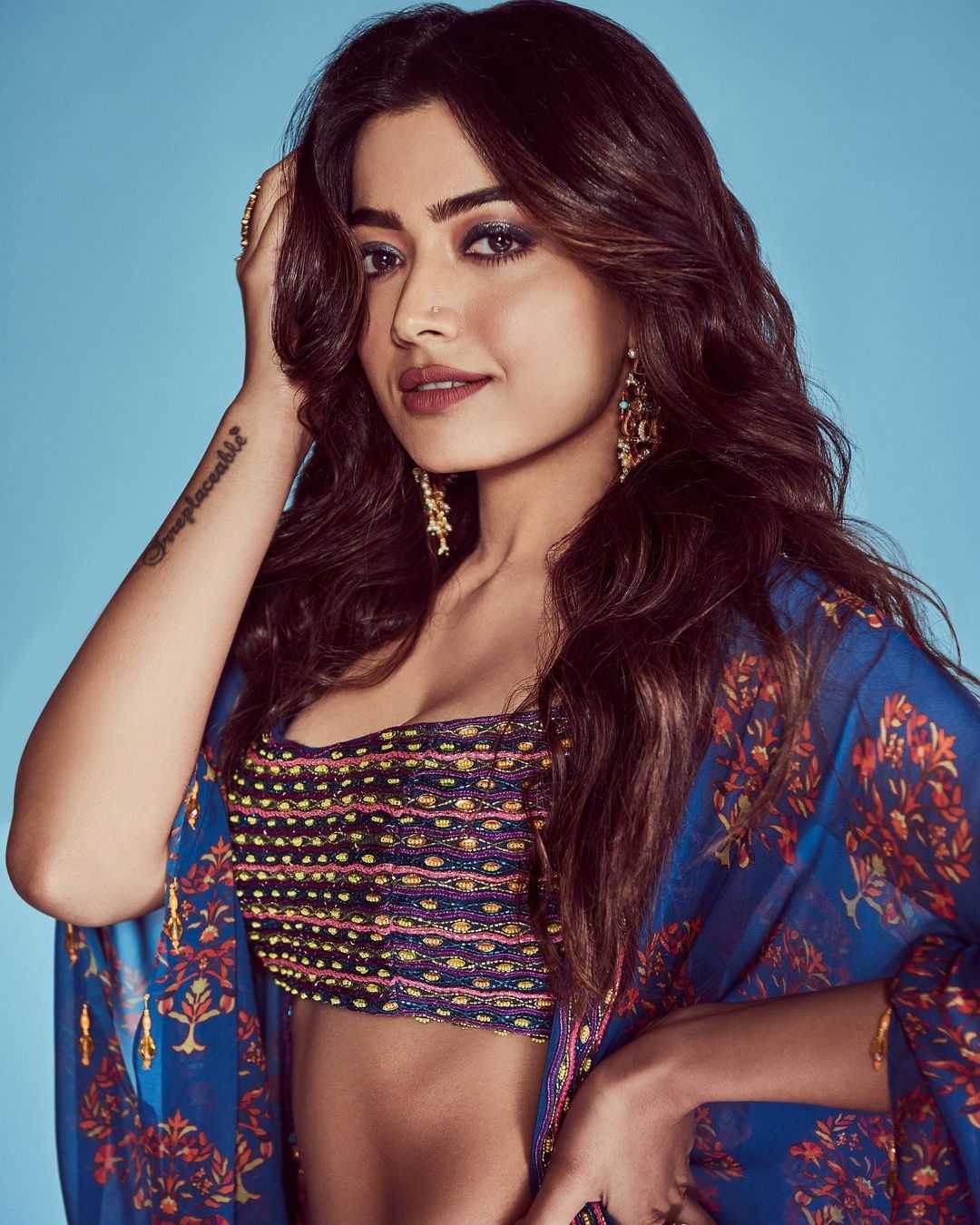 Rashmika Mandanna is an Indian actress who primarily works in Telugu and Kannada language films, with a small amount of Tamil and Hindi films. Rashmika Mandanna's birthday is on April 5th. Rashmika Mandanna was born in the year 1996.

The age of Rashmika Mandanna is 25 years as of 2022. Rashmika Mandanna has received a SIIMA Award and a Filmfare Award South. With the 2016 Kannada film Kirik Party, Rashmika Mandanna made her acting debut. Chalo was her first Telugu release (2018).

Rashmika Mandanna's movies include a list of popular movies which are, Anjani Putra (2017), Geetha Govindam (2018), Yajamana (2019), Sarileru Neekevvaru (2020), Bheeshma (2020), Pogaru (2021), and Pushpa: The Rise (2021).

Keep reading to know more about Rashmika Mandanna's biography, family, age, birthday, boyfriend, husband, height, new movies, upcoming movies, career timeline, school, college, and education, and to see exclusive Rashmika Mandanna photos.

Claim Your FREE Celebrity Shoutout
✕
Claim Now!
Rashmika Mandanna's Childhood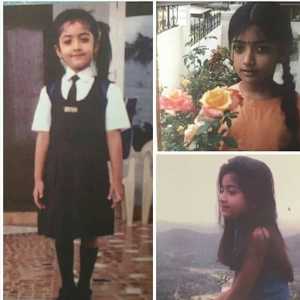 Rashmika Mandanna's parents are Madan Mandanna and Suman. Rashmika Mandanna's birthday is on April 5, her birthyear is 1996. Rashmika Mandanna's place of birth is in Virajpet, Karnataka. Shiman Mandanna is the name of her younger sister.

Rashmika was raised in Virajpet, Karnataka, where she was born. Rashmika Mandanna's religion is Hindu. She is a member of a Hindu household.
Rashmika Mandanna's Education
About Rashmika Mandanna's Education, she went to school was Coorg Public School which she attended for her education. Rashmika Mandanna's college was Mysore Institute of Commerce and Arts [MICA], Mysore, where she pursued a pre-university program. Rashmika Mandanna attended the Ramaiah Institute of Technology.

Rashmika Mandanna's qualification is a bachelor's degree in Psychology, Journalism, and English Literature. Rashmika Mandanna's education is in a way, a mix of Science and Arts fields, In addition to her schooling, Rashmika Mandanna pursued modeling and appeared in a few commercials for well-known companies.

Talk To Similar Celebrities
Rashmika Mandanna's Family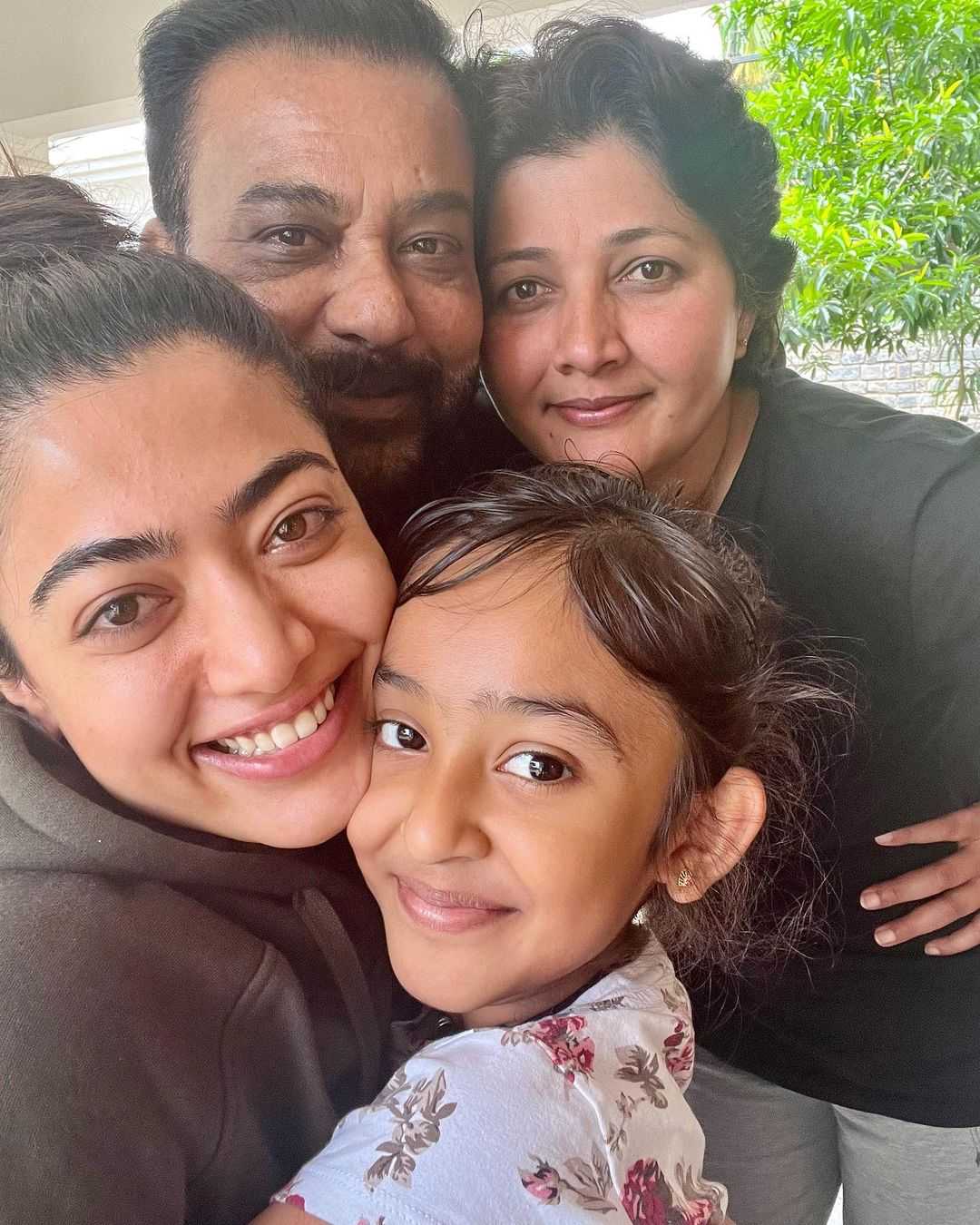 Recent performances by Rashmika Mandanna as Srivalli in Allu Arjun's pan-Indian film Pushpa: The Rise captivated the audience. She was born to Suman and Madan Mandanna on April 5, 1996. Rashmika Mandanna's Parents Suman and Madan Mandanna initially had doubts about Rashmika Mandanna's intention to pursue a career in acting. Her parents, though, gave their approval after observing her enthusiasm for performing, and that is how it all began.

In Virajpet, Karnataka, Rashmika's father, Madan Mandanna, purportedly owns a coffee estate and a gathering place named Serenity. Suman Mandanna, her mother, is apparently a stay-at-home mom. Shiman Mandanna is the younger sibling of Rashmika Mandanna. Rashmika is substantially older than Shiman. The actress has stated in numerous interviews that she enjoys spending time with her younger sibling.

Rashmika Mandanna is an obsessive worker. The actress spent about one and a half years working on Pushpa: The Rise and didn't even have time to meet her parents because she was so busy filming. Rashmika claimed in an interview that she believed her parents disowned her because she hadn't been home for more than 18 months. The actress then jokingly suggested that Pushpa director Sukumar adopt her.
Rashmika Mandanna's Boyfriend and Affairs
Rashmika Mandanna and Rakshit Shetty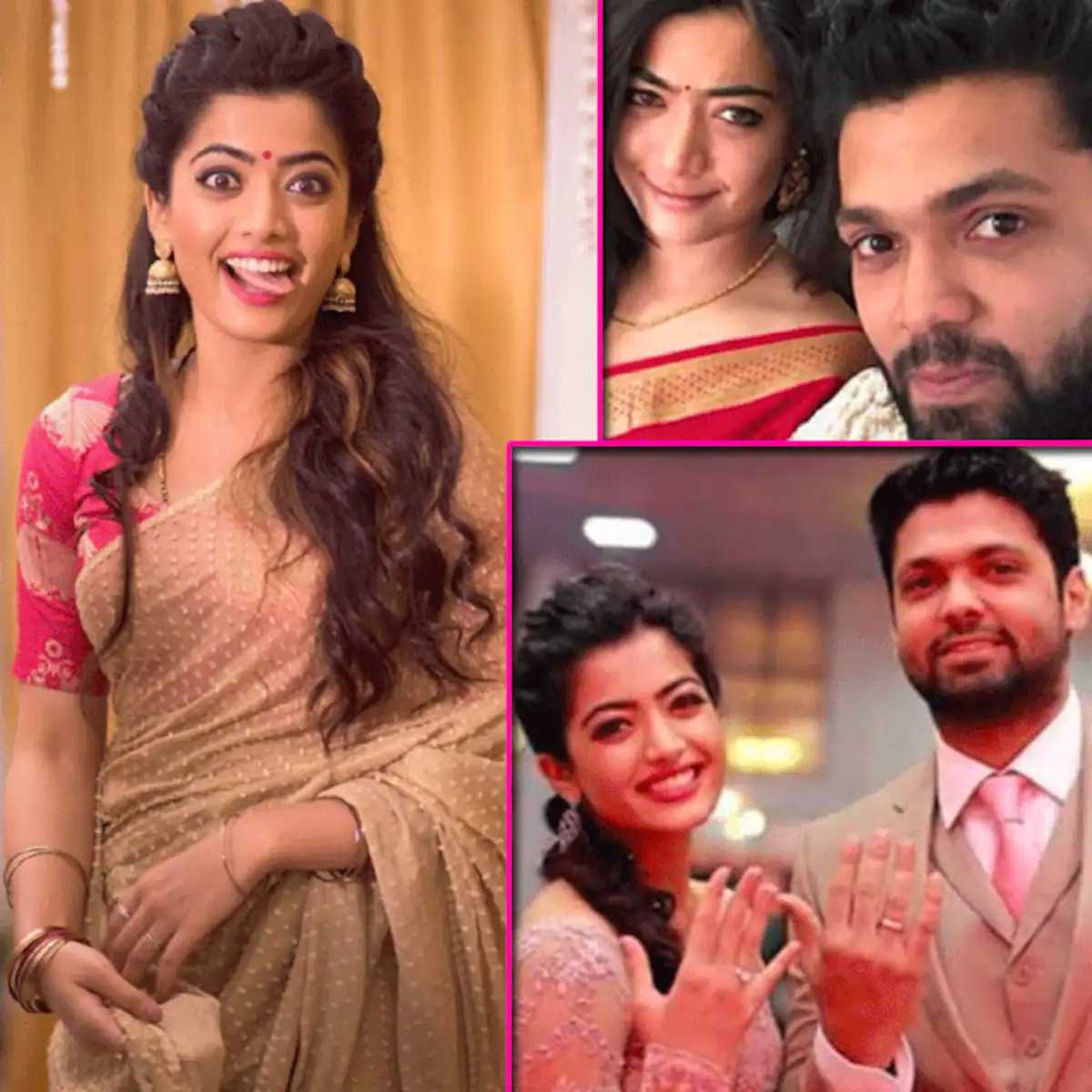 The current national crush, Rashmika Mandanna, was briefly engaged to Rakshit Shetty, a participant in the 2016 Kirik Party. While filming for the movie Kirik Party, Rashmika Mandanna and Rakshit Shetty fell in love. They soon got engaged on July 3, 2017, in a lavish ceremony, but they later called off their engagement. Their followers were shocked by the news, and many of them held the actress responsible for Rakshit's broken engagement. Rashmika Mandanna's mother Suman Mandanna disclosed the exact cause of the split in a previous interview.

Due to compatibility problems, the couple decided to call off their engagement and separate ways. Actor-director Rakshit took a break from social media during that period but had to return to explain the situation in a touching note. Additionally, Rakshit Shetty urged viewers not to blame Rashmika Mandanna for the breakup. You all have thoughts about Rashmika Mandanna, Rakshit wrote. I can't hold any of you accountable because that's how it appears. Rashmika Mandanna and I have been friends for over two years, and I know her better than any of you. There are numerous things at play in this situation. Stop judging her, please. Please allow her to live in peace.

Rashmika Mandanna and Vijay Devarakonda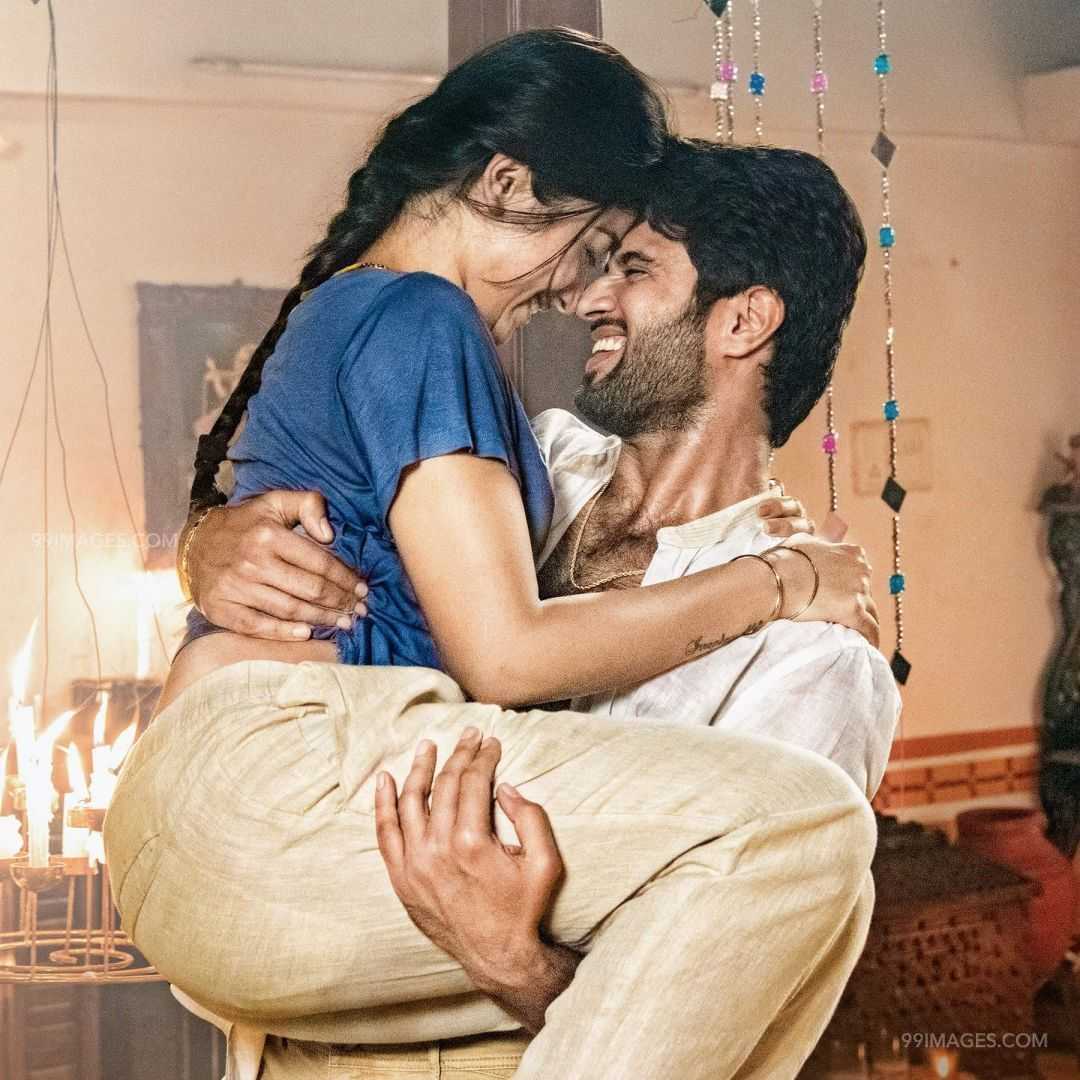 One of the most attractive on-screen couples in the movie industry is Vijay Deverakonda and Rashmika Mandanna, who are actors in the films Geetha Govindam and Dear Comrade. Geetha Govindam, starring Rashmika Mandanna and Vijay Devarakonda, was a smashing success in Tollywood in 2018. Rashmika presently has a huge fan base around the nation. Fans adore her for her candour and lively personality.

Rashmika Mandanna and Vijay Deverakonda were connected a few years back. Rashmika Mandanna had, however, put a stop to all the rumours that she was dating the heartthrob in her Instagram "ask me anything" session. When Vijay and Rashmika Mandanna were both in Mumbai city a few weeks ago, they were both frequently seen together. Their outings served as fuel for their hookup tales. They were now spotted together in Hyderabad. Vijay was the first well-known star Rashmika Mandanna encountered when she arrived in Hyderabad a few days earlier. Rashmika Mandanna was recently questioned by a fan about how special Vijay is to her, and she responded, Beeeeessssssttttt frrraaaaannnddd!

Rashmika Mandanna claimed in an interview with IBtimes that Vijay was the one who had assisted her in moving on from her ex-boyfriend, Rakshit Shetty. I was getting over my split with Rakshit Shetty, Rashmika Mandanna had claimed. I required solace and tenderness, which Vijay provided. He cheered me up while I was having a hard time controlling my emotions. Vijay Deverakonda was the one who helped me realise that there was another world waiting for me to embrace outside.
Rashmika Mandanna's Struggles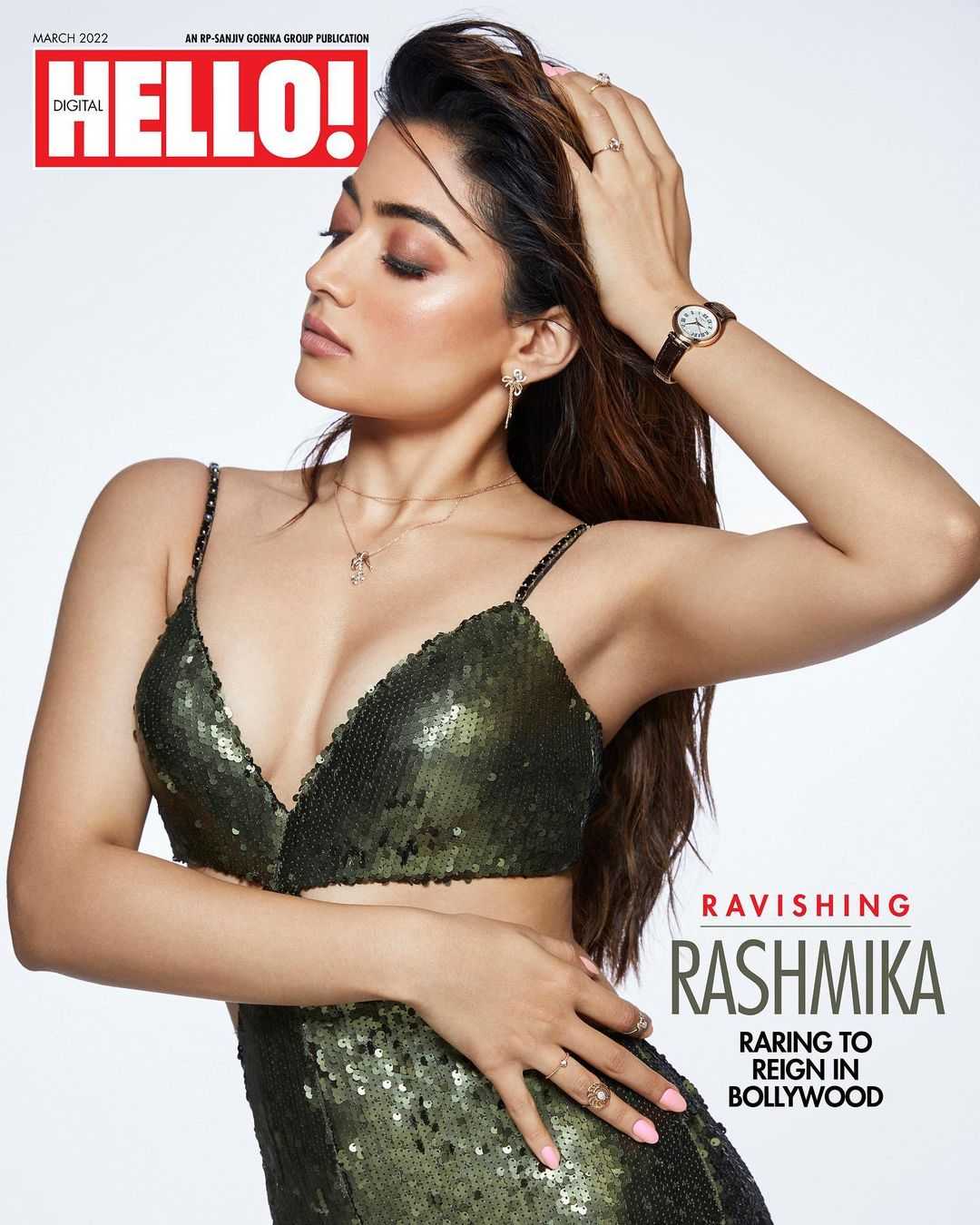 Rashmika Mandanna remembered her struggle while speaking at the event and how she had to stand up for what she valued. She recalled that many of her family members had the opinion that it was unsafe for girls to work in the film industry, so she had to persuade them to allow her into it.

Rashmika Mandanna also spoke out in favour of Dear Comrade. She remembered hearing the script read to her by the film's director, Bharat Kamma. The actress admitted that the movie's script really impressed her, and she immediately chose to perform in it.

Rashmika did, however, admit that she fought with her mother, father, and other family members to make the decision to act in the movie. She continued by saying that it turned into a heated argument when the family questioned her decision to work on yet another Vijay Deverakonda film.

She said that she wanted to do the movie regardless of the protagonist since she adored the material so much. Rashmika Mandanna's statement demonstrates her love of movies to a justifiable degree. She spoke in Telugu throughout the event, which is undoubtedly something to be commended, and this further wowed the fans.
Rashmika Mandanna's Best Movies and Career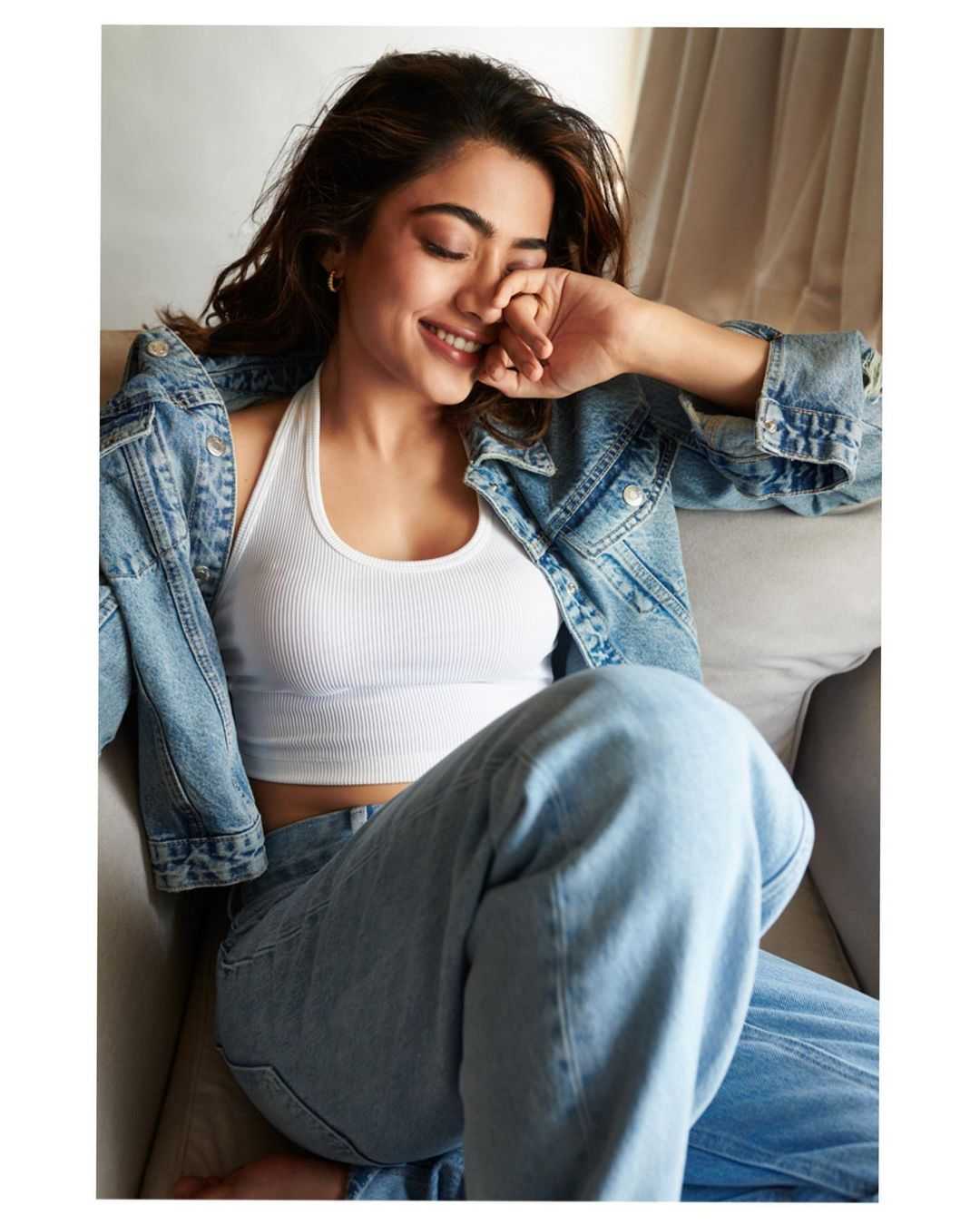 Rashmika Mandanna made her acting debut in the 2016 Kannada film Kirik Party, which went on to become one of the year's highest-grossing movies. Numerous reviews commended Rashmika Mandanna's performance. For the role, she received the SIIMA Award for Best Debut Actress. Rashmika Mandanna had two Kannada cinema appearances in 2017: Anjani Putra and Chamak. For Rashmika Mandanna's work in the movie Chamak, Rashmika Mandanna was nominated for a Filmfare Award for Best Actress - Kannada at the 65th Filmfare Awards South. She co-starred with Vijay Deverakonda in the highly popular film Geetha Govindam in 2018. Rashmika Mandanna merciless portrayal of a lady in the romantic comedy received plaudits for breaking Indian cinema's typical cliches. Rashmika Mandanna played Mahesh Babu's love interest in the Telugu movie Sarileru Neekevvaru in 2020, which went on to become one of the highest-grossing Telugu movies.


Rashmika Mandanna won the "Bangalore Times 30 Most Desirable Women of 2017" competition and was ranked 24th in the "Bangalore Times 25 Most Desirable Women of 2016." Rashmika Mandanna surpassed Samantha, Vijay Deverakonda, and Yash to reach the top of Forbes India's most influential actors on social media in October 2021. In addition, Rashmika Mandanna has roles in the Hindi film Animal alongside Ranbir Kapoor and an untitled Tamil film starring Vijay.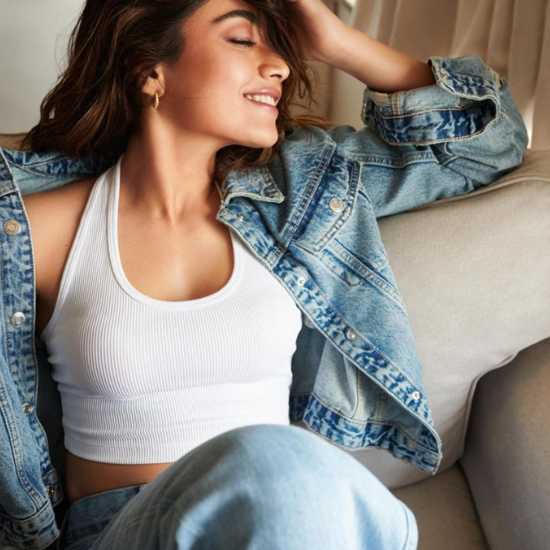 The Bangalore Times listed Rashmika as one of the "25 Most Desirable Women in 2014." Rashmika Mandanna was voted 24th in 2016 and first in 2017 for "Bangalore Times Most Desirable Woman of 2017," respectively. Harsha's Anjani Putra, in which Rashmika co-starred alongside Puneeth Rajkumar and was released in 2017, received mixed reviews before becoming a commercially successful movie. Rashmika Mandanna second and film, Chamak, received a tonne of praise when it debuted and went on to become a success, earning her a nomination for Best Actress - Kannada at the 65th Filmfare Awards South.

Rashmika Mandanna made her Telugu cinema debut in Chalo with Naga Shourya, which received positive reviews and went on to become a huge hit. Her performance was praised by critics, who called it a terrific debut. Following her victory, Rashmika Mandanna was chosen for three Telugu movies, three of which starring Vijay Devarakonda, Nani, and Nagarjuna. Rashmika Mandanna has also agreed to star with Darshan in a Kannada film.

Rashmika Mandanna's Movie: Kirik Party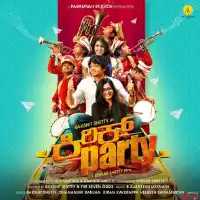 In 2016, Rishab Shetty released the romantic comedy Kirik Party in the Indian Kannada language. G. S. Guptha and Rakshit Shetty served as the film's producers. Along with Aravinnd Iyer, Dhananjay Ranjan, Chandan Achar, and Pramod Shetty, it features Rakshit Shetty, Rashmika Mandanna, Samyuktha Hegde, and Achyuth Kumar in key parts. Along with a group called The Seven Odds, Rakshit Shetty co-wrote the script and the story (which consisted of Rakshit Shetty, Rishab Shetty, Abhijith Mahesh, Dhananjay Ranjan, Kiranraj K, Chandrajith Belliappa).

This movie is Rishab Shetty's second directorial effort following Ricky (2016), and it also serves as Mandanna and Hegde's feature film debut. At the Malnad College of Engineering in Hassan, principal photography began on April 17 and ended in September 2016. The cinematography and editing were done by Karm Chawla and Sachin Ravi, respectively. B. Ajaneesh Loknath wrote the music for the movie's soundtrack, which was well-received by viewers and quickly became viral after its release.

On December 30, 2016, the movie received favourable reviews from critics. One of the highest-grossing Kannada films ever, it ran for 250 days in more than 15 theatres and 365 days in multiplexes. Also was nominated in seven categories at the 64th Filmfare Awards South, winning five of them, and it won the Karnataka State Film Award for Best Family Entertainer. Additionally, it won seven honours at the 6th South Indian International Movie Awards and five at the IIFA Utsavam. The movie was adapted as Kirrak Party in Telugu.

The plot of Kirik Party centres on a group of rebellious students lead by Karna (Rakshit Shetty), who has recently enrolled in an engineering institution. They live together in the hostel despite being from different engineering streams, and they grow closer as a result. Karna, the main character from a tiny town, is a mechanical engineering student at this engineering college. He teams up with his roommates Loki, Alexander, Manja, and others to cause trouble across the college. He makes friends with Saanvi (Rashmika Mandanna), a final-year student, during the first year, and certain events have an impact on Karna's life, leading him to doubt his most fundamental assumptions. The second half opens with the vivacious lady Arya (Samyuktha Hegde), a first-year Electrical engineering student at the same college, falling in love with Karna (Rakshith Shetty), a student in the last year of Mechanical engineering. At the end, both of them start to fall in love. The theme of Kirik Party is the transformation of Karna and the gang from a group of troublemakers to mature adults. It is an entertaining movie with many catchy tunes.
Rashmika Mandanna's Movie: Geeta Govindam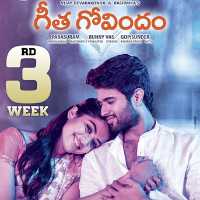 In 2018, Parasuram wrote and directed the romantic comedy Geetha Govindam in the Indian Telugu language. Bunny Vas under the banner of GA2 Pictures produces it. Rashmika Mandanna and Vijay Devarakonda are the movie's lead actors, and Subbaraju, Rahul Ramakrishna, and Nagendra Babu are featured in supporting parts. The film, which was released on August 15 and had a budget of 5 crore, made 132 crore in revenue. Despite the fact that some critics criticised the movie for having a tried and tested premise, it was praised for its director, actors, and production qualities.

The protagonist of the novel is a happy-go-lucky, naive bachelor who has a clear vision for his ideal marriage but is still single. He meets the love of his life in a temple, who would later become his sister-in-law. The rest of the story is on how he will prove his innocence and win her over despite the fact that his first meeting with her goes awry.

Deverakonda first appears in Geetha Govindam as Vijay Govind, the dream guy of every woman. He must be the prince charming with good manners for Telugu audiences. Vijay is portrayed in the movie as the ultimate brother, boyfriend, spouse, son, and child. He's so perfect that he addresses every woman as "madam." Even at the very end, he is assured that if he were any more flawless, no girl would ever fall for him. He is the epitome of perfection, but everything changes in an instant during a bus journey with a girl he has recently begun to like. The main action of the story is what happens next.
Even though Geetha Govindam's substance isn't revolutionary, the fact that it comes straight after Arjun Reddy actually favours the former. Deverakonda is given the opportunity to explore his potential in Parasuram by giving him the freedom to try his hand at comedy, drama, and lighthearted romance. He succeeds in his endeavour as he gives yet another memorable performance as a confused, naive youngster trying to understand love and find his soul mate.

The film succeeds despite having a plot that has been done to death in part because of the fresh on-screen chemistry between Devarakonda and Rashmika, who make the movie entertaining to watch. They are matched on television for the first time, and they not only mesh well together but also excel in their own roles. Rahul Ramakrishna and Vennela Kishore make sure you're amused right up until the very end of the movie, despite the fact that the plot becomes painfully intense after the intermission. The movie also has some fantastic humorous segments. Geeta Govindam is a perfect example of Romcom movie and at the same time action movie.
Rashmika Mandanna's Movie: Dear Comrade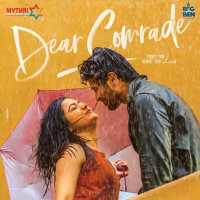 Bharat Kamma is the writer and director of the 2019 Indian Telugu romantic action drama film Dear Comrade. Big Ben Cinemas and Mythri Movie Makers are the producers. Vijay Deverakonda, Rashmika Mandanna, and Shruti Ramachandran are the movie's main actors. The movie's main photography started in August 2018. The movie's Telugu theatrical release took place on July 26, 2019, while dubbed releases in Tamil, Malayalam, and Hindi followed on YouTube in 2020. Critics gave the movie mixed reviews, praising Vijay and Rashmika's acting, casting, and music while criticising the plot and running time. The movie had a strong beginning, but it couldn't hold up and was a box office failure. The movie has become a "Cult-Classic" over time, and many people consider it to be among the best feel-good movies.

Chaitanya Bobby is a college student in the suburban town of Kakinada who adheres to the Marxist school of thought. He is the president of the student union and refers to himself and his buddies as comrades. According to what his grandfather taught him, a comrade is someone who joins others in the struggle against cruelty and crime and in enacting changes. A comrade prioritises the suffering and need of his fellow soldiers standing up for the cause is more vital than anything else, even if the means are occasionally difficult. Lily is a college student in Hyderabad who excels in cricket at the state level and wants to play for the national team. She believes in leading a quiet life after losing her brother in a dispute with the student union. Lilly detests any forms of violence and aggressiveness.

When Lilly visits Kakinada to attend her sister's wedding, Chaitanya runs into her and immediately develops a crush on her. A stunning romance is created by his affections for her and his treatment of her. She rejects Chaitanya's love after witnessing him engaged in a brawl in college and goes back to Hyderabad to continue her cricket career. Lilly's only ambition is to be chosen for the national squad because she lives and breathes cricket. He sets out on a three-year odyssey, living on the road and seeing exceedingly distant locations, because he is unable to handle the rejection of his love. His daily suffering lessens as he develops a connection with nature, and he learns to let go and accept that Lilly has moved on. He learns about nature sound therapy, which purges the mind of trauma, and returns after a three-year absence to discover the women transformed and traumatised.

The local cricket board chairman fired her from the team after she was subjected to sexual harassment. She is brought inside a private hospital's psychiatric ward where Chaitanya is meeting with a psychologist to discuss his sound healing method.

A very engrossing conclusion to this new romance is how he supports her as she uses nature therapy to rediscover herself and how he gives her the confidence and strength to confront the crime committed against her.
Rashmika Mandanna's Movie: Pushpa: The Rise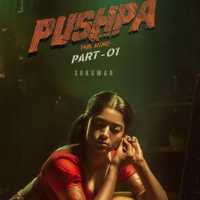 Sukumar is the author and director of the 2021 Telugu-language action drama movie Pushpa: The Rise - Part 1. The film, which was made by Mythri Movie Makers in collaboration with Muttamsetty Media, stars Allu Arjun as the title character, Fahadh Faasil (in his Telugu debut), and Rashmika Mandanna. Supporting roles are also played by Jagadeesh Prathap Bandari, Sunil, Rao Ramesh, Dhananjaya, Anasuya Bharadwaj, Ajay, and Aja The first of two films follows the rise of a coolie in a red sandalwood smuggling ring. Red sandalwood is a rare wood that can only be found in the Seshachalam Hills of the state of Andhra Pradesh.

The film's soundtrack and music were written by Devi Sri Prasad, and Karthika Srinivas-Ruben and Miroslaw Kuba Brozek, respectively, handled the cinematography and editing. The COVID-19 epidemic forced a halt to the movie's production in March 2020, which had started in December 2019. The Ramoji Film City in Hyderabad and the Maredumilli forest in Andhra Pradesh served as the primary locations for the majority of the filming, which commenced in November 2020 and ended in November 2021.

Along with dubbed releases in Malayalam, Tamil, Kannada, and Hindi, Pushpa: The Rise was released in Telugu on December 17, 2021. Critics gave the movie mixed to excellent reviews, praising Allu Arjun's acting and character development, the action scenes, the director, and the music, while criticising the film's length. The Rise is a financially lucrative movie, earning 365 crore (US$48 million) at the box office. The movie is one of the all-time highest-grossing Telugu movies and became the highest-grossing Indian movie in 2021. Pushpa 2: The Rule, the sequel, is currently in the works.
Rashmika Mandanna's Movie: Goodbye (2022)
A forthcoming comedy-drama in Hindi titled Goodbye is being made by Ekta Kapoor and Shivashish Sarkar for Balaji Motion Pictures and Reliance Entertainment. It is directed by Vikas Bahl. Amitabh Bachchan, Neena Gupta and Rashmika Mandanna are the movie's stars. Goodbye is released on 7th October 2022 and gained positive response from the audience. Goodbye story centers on Parents and their four offspring make up a nuclear family, which is dispersed across the globe. The entire camp must now congregate under one roof to say goodbye to the mother who passes away suddenly. The stories develop, the relationships are tested, and the process of grieving loss is examined.

Talking About Goodbye Movie Reviews, Even at the age of 80, Amitabh Bachchan is still developing as an actor, and his megastar status only increases my respect for him. He needs to be powerful because he is the camp's father. We are investigating Neena Gupta as the movie is being made. She is the personification of all that is good in life, and she is so adorable that it is impossible to fathom someone like her being burned alive. Rashmika Mandanna offers a sincere effort, although it must be difficult for her considering Bachchan occupies most of her screen time.
Rashmika Mandanna's Upcoming and New Movies
Complete list of Rashmika Mandanna's upcoming movies, from 2022 to 2023, Movies like Animal (2023), Mission Majnu (2023), Goodbye (2022), and Pushpa 2: The Rule (2023) are going to release soon.

Animal (2023)
In a gangster drama that explores the tumultuous interactions between all the characters and ultimately results in the protagonist taking on the characteristics of an animal. Sandeep Reddy Vanga, who made his Hindi directorial debut with the 2019 box office sensation Kabir Singh, is the director of Animal, which is billed as a crime drama (remake of his 2017 Telugu hit Arjun Reddy). Rashmika Mandanna, Bobby Deol, and Anil Kapoor are also featured in the next motion picture. It's a difficult movie. However, we have a superb team.

Mission Majnu (2023)
An anticipated Shantanu Bagchi spy thriller film in Hindi with the producers Ronnie Screwvala, Amar Butala, and Garima Mehta is titled Mission Majnu. The movie, which stars Rashmika Mandanna and Sidharth Malhotra, is billed as the unsung tale of India's biggest covert operation. Rashmika Mandanna makes her cinematic debut in Hindi with this one. December 2020 saw the announcement of the movie. Principal photography commenced in Lucknow in February 2021. The movie was supposed to hit theatres on June 10, 2022, but that date was postponed. The movie will now be released on March 24, 2023.
Pushpa 2: The Rule (2023)
In this epic climax to the two-part series, Pushpa and Bhanwar Singh's feud is continued in "The Clash Continues." The main character of the film, Pushpa Raj (Allu Arjun), works as a red sandalwood labourer in the Tirupati residual forests. However, Coolie's desire to live his life as a coolie and rule the world is strengthened by his lack of, to put it mildly, a household name. Sunil, Dakshayini, and Kondareddy (Ajay Ghosh), who is waiting in his place of business, join forces (Anasuya). Pushpa, who has been mistreated by Mangalam Sreenu, confronts him at one point. In such cases, Bhanwar Singh Shekhawat (Fazil Fahad), who was appointed police superintendent for the district. Bhanwar Singh plots to keep Pushpa and Srivalli (Rashmika Mandanna) from getting married in his hometown.
Rashmika Mandanna's Career Timeline
Rashmika Mandanna's Controversies
Banned from Kannada Industry
Now that everyone is lamenting the passing of the past, let's go back to 2017, when rising stars Rashmika Mandanna and Yash made news for a label that the former had placed on the latter. Both Yash and Rashmika Mandanna had posted notes on the topic following a round of mudslinging on the subject. Rashmika Mandanna was asked in a humorous interview from 2017 who she thought was Mr Showoff in the Kannada cinema business.

The actress Rashmika Mandanna was hesitant to respond to the query out of concern for backlash, but she eventually adopted Yash's name. This infuriated Yash's supporters so severely that Rashmika Mandanna endured social media trolling for a while before turning to Facebook and posting a lengthy apology tweet. Yash had also posted on social media about the incident in the interim. Although Yash and Rashmika Mandanna has never personally interacted, Yash has said that doesn't stop her from having opinions about him. Additionally, Yash had asked his followers not to downgrade her views. The Yash-Rashmika controversy still makes news even though it quickly went away.

The Kannada cinema industry may ban Rashmika for being "ungrateful" to the production company run by actor-producer Rakshit Shetty, who gave the actress her debut role. During a recent media session, the actress spoke extensively about her path to becoming an actress. She avoided mentioning the name of the production company Paramvah Studios, co-founded by Rakshit Shetty, her ex-fiance when discussing how she never intended to be an actor and how she received her big break with Kirik Party and became an instant success. This infuriated some people on the internet. For those who were unaware, Rashmika and Rakshit were dating. Even though they were engaged, they later broke up for the best reasons.

Rashmika Mandanna's Net Worth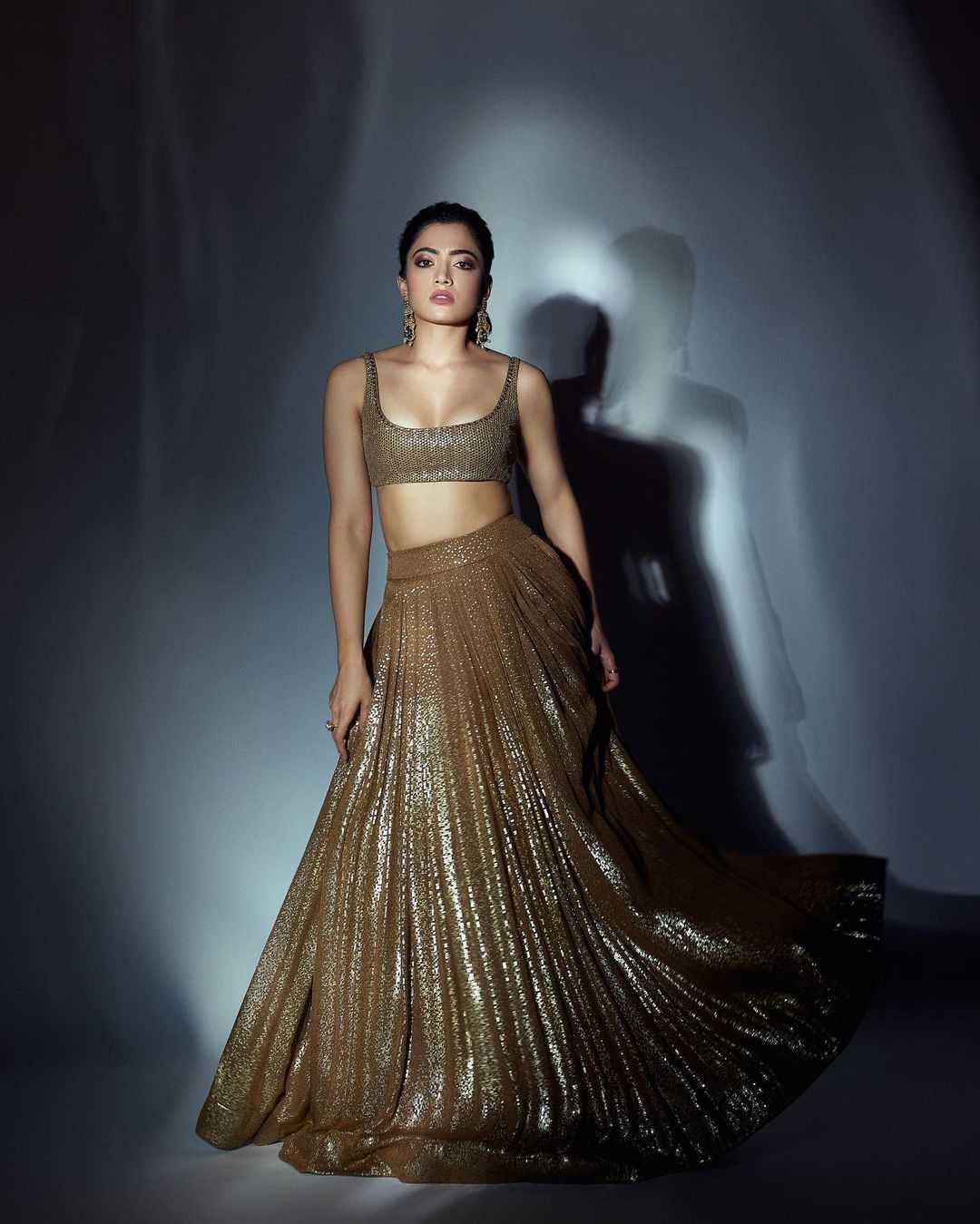 Rashmika Mandanna, the most well-known Indian actress, is thought to have a net worth of $6 million, or 45 crore Indian rupees in Indian currency. Rashmika Mandanna commands a hefty fee of INR 4 Crore for every film and has provided brand endorsements for a number of companies. Rashmika Mandanna is one of the highest-paid performers in Tollywood thanks to her excellent playing abilities, and Rashmika Mandanna has made a sizeable sum of money from acting, endorsements, modelling, and other projects.

Rashmika Mandanna's income is derived from her work as a professional actor, performer, endorser, model, and from a number of other sources. Rashmika Mandanna is not only one of the wealthiest people in the movie business, but Rashmika Mandanna also leads the pack when it comes to charitable giving, support for the underprivileged, and social concerns. The most paid actress in India is Rashmika Mandanna. Rashmika Mandanna endorses numerous brands in addition to using their goods. Rashmika Mandanna endorses many popular brands such Lancome Face Wash, Gucci Rush, LUX, etc.

With her family, Rashmika Mandanna resides in the Indian state of Karnataka. According to reports, Rashmika Mandanna owns a sizable property in Bengaluru that is worth Rs 8 crore. Rashmika Mandanna apparently owns a lavish home in Mumbai as well. Rashmika Mandanna owns a number of vehicles, the majority of which are quite upscale. Rashmika Mandanna has a Toyota Innova, a Mercedes Benz C Class for Rs 50 lakh, and an Audi Q3 at Rs 40 lakh.
Rashmika Mandanna's Awards and Achievements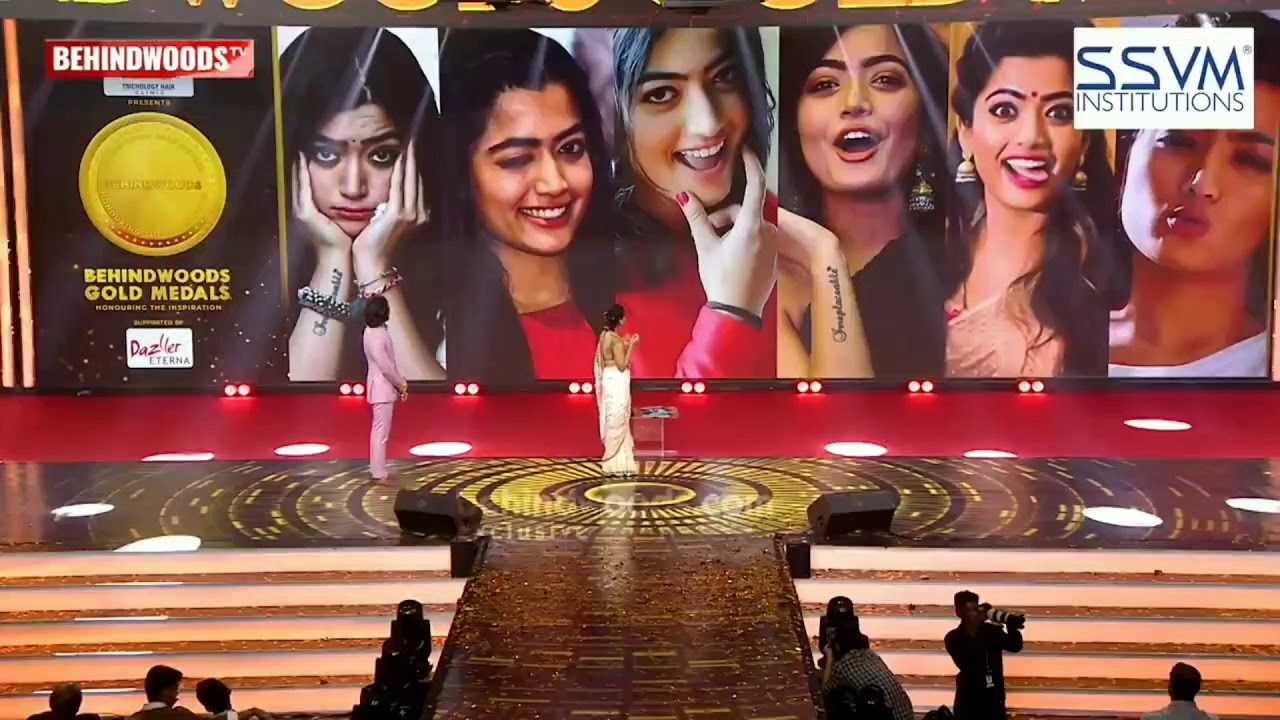 Rashmika Mandanna won 6th SIIMA Awards for Best Debut Actress for the film Kirik Party.
Rashmika Mandanna won Zee Kannada Hemmeya Kannadethi Awards for Best Actress for the film Anjani Putra.
Rashmika Mandanna won Zee Cine Awards Telugu 2019 for the Favorite Actress for the movie Geeta Govindam.
Rashmika Mandanna won 66th Filmfare Awards South For Best Actress Critics for the movie Geeta Govindam.
Rashmika Mandanna won 9th SIIMA Awards for Best Actress for the movie Dear Comrade.
Rashmika Mandanna again won 9th SIIMA Awards for Best Actress for the movie Yajamana.
5 Interesting Facts About Rashmika Mandanna
Why is Rashmika Mandanna a national crush?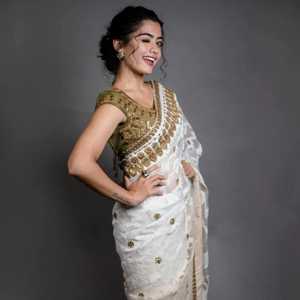 While Rashmika Mandanna is a well-known South Indian actress, she is making her Hindi film debut with 'Goodbye,' which was released today. She appears in the film alongside Amitabh Bachchan and Neena Gupta. She had a huge impact on audiences all over the country, not just the south, long before her Hindi film debut. So much so that she's been nicknamed the 'national crush.'
How Rashmika Mandanna became the national crush of India?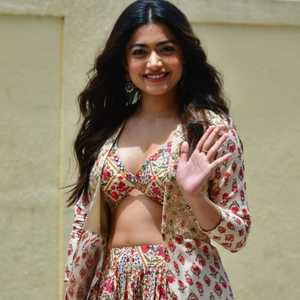 Allu Arjun starrer 'Pushpa: The Rise' wasn't just a huge hit at the box-office, but it immersed deep into every household and became a part of the pop culture. Every person started saying the film's dialogues like 'Jhukega Nahi Saala', and grooving to the film's songs. As much as Allu was loved in the film, Rashmika also won hearts with her performance and dancing skills. One still hasn't gotten over the magic of 'Saami Saami'. 'Pushpa' has played a huge role in making Rashmika a known face even in the north.
Why was Rashmika Mandana called Google's national crush?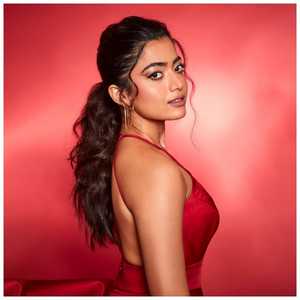 If you do a Google search for national crushes, you will come across the beautiful and popular Kannada actress Rashmika Mandanna. You may be surprised to learn that Google has named actress as the National Crush of India 2020 Female. Rashmika, 26, is a well-known face in both South and North India. Rashmika has appeared in films in Kannada, Tamil, and Telugu.
Rashmika Mandanna, 'National Crush' with a sizable Instagram following and strong Instagram game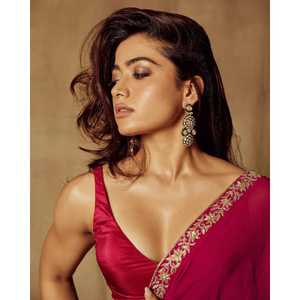 Netizens adore Rashmika's candidness as well as her glam Instagram photos. But it's not just her photographs that leave an impression. Rashmika appears to pay close attention to her captions, some of which are deep, long, and heartfelt, while others are cute and funny. These pictures and captions reflect who she is, and that reaches people who see her on Instagram!
Rashmika Mandanna's Vibe and interactions with the paparazzi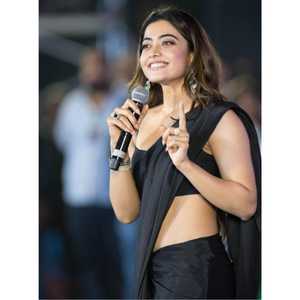 Since she was filming her Hindi films 'Goodbye' and 'Mission Majnu,' the actress has been frequenting the city and being photographed by paparazzi. Her relaxed demeanour, interactions with the paparazzi, and childlike smile, which were frequently captured, have stayed with audiences. The pap culture that is currently in full swing has also led to her becoming a well-known face throughout the country.
Social Media
Frequently Asked Questions