Neena Gupta | Biography, Affairs, Best Movies, Controversy

Faraz Shaikh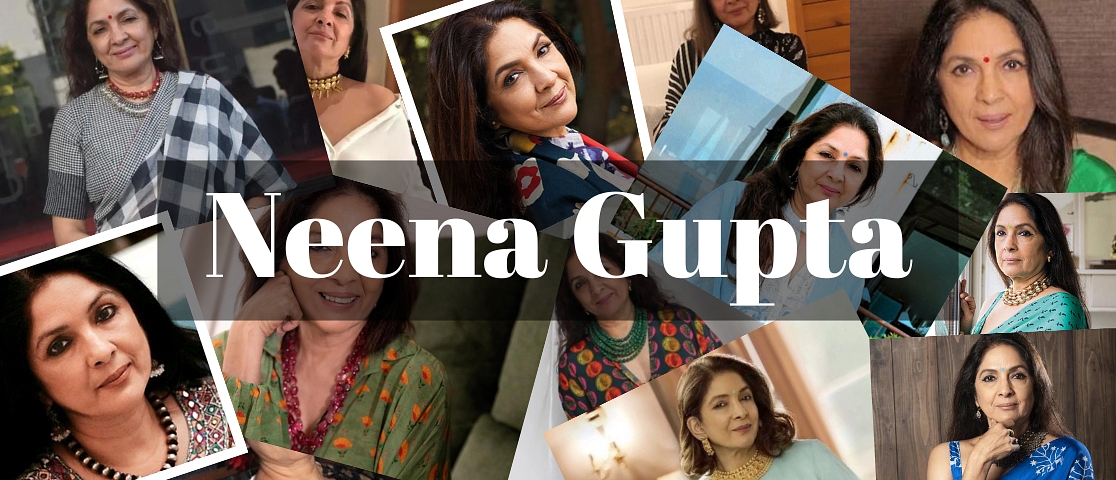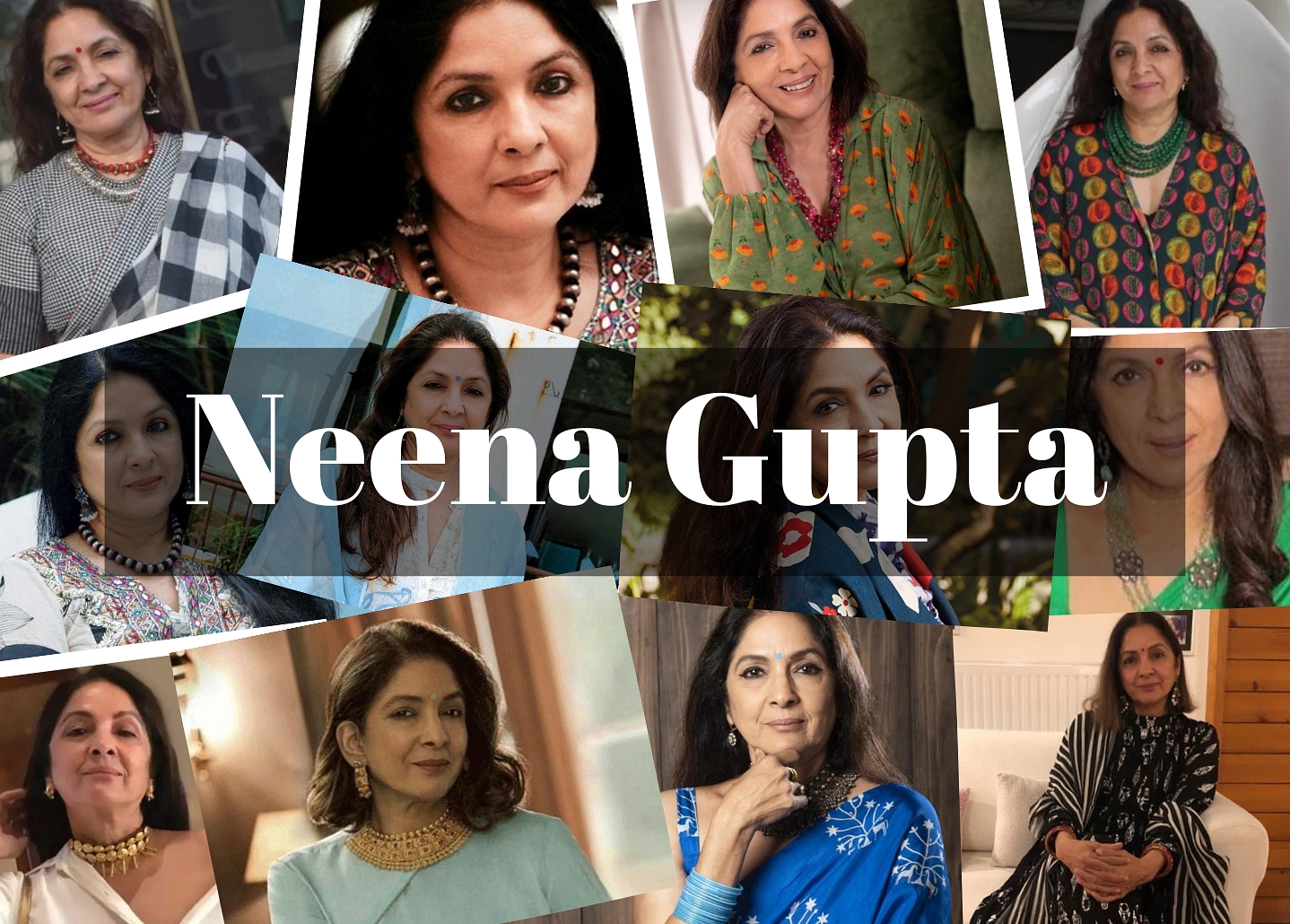 Neena Gupta's Age and Neena Gupta's Biography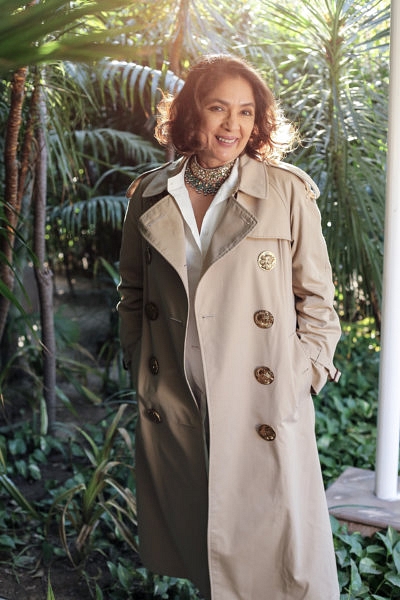 Actress, director, and producer Neena Gupta has garnered numerous accolades for her work in both movies and television. She became well-known for her daring roles and acclaimed acting. She made a name for herself as an actress with the movies 'Woh Chokri' and 'Badhaai Ho.' She has worked on a number of popular films. She also portrayed strong characters. She appeared in international films such as In Custody, Gandhi, Cotton Mary, and Deceivers. Her performance alongside Madhuri Dixit in the dance number 'Choli Ke Peeche' is what the audience most recalls about her. Early in the 1980s, she was considered one of the best actors. In 2021, she published her autobiography under the title 'Sach Kahun Toh' with one of the publishing houses, Penguin Random House India.


Indian actress and filmmaker Neena Gupta works in both film and television. For Woh Chokri, she received the 1994 National Film Award for Best Supporting Actress. She is a well-known actress in Indian commercial film, but it was her work with Indian art filmmakers that helped her establish a solid reputation as an actress. Additionally, she hosted the quiz show Kamzor Kadii Kaun on Indian television. Gupta has appeared in a number of foreign films, including Gandhi (1982), in which she played Mahatma Gandhi's niece, as well as The Deceivers (1988), In Custody (1993), and Cotton Mary, all of which were directed by Merchant Ivory (1999). In the 1993 film Khalnayak, in which she co-starred with Madhuri Dixit, she was featured in the hit song 'Choli ke peeche.' Gupta has made several appearances on television, including a starring role in the drama series Saans (1999) and as the host of Kamzor Kadii Kaun, an Indian adaptation of the game show The Weakest Link.

Get Personalised Gift Messages from Similar Celebrities and make your loved ones feel Special.
Neena Gupta's Childhood and Neena Gupta's Education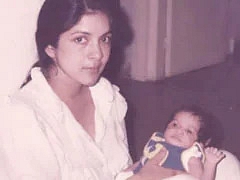 Neena Gupta was born on June 4, 1959, in Calcutta, India, to Shakuntala Devi Gupta, a former teacher with dual master's degrees in political science and Sanskrit, and R.N. Gupta, an LLB, and official in the State Trading Corporation of India. Neena Gupta's mother was a Punjabi, while her father belonged to the Baniya ethnicity. Neena Gupta is the oldest of four children; she also had two half-brothers from her father's second marriage and a brother who was a chartered accountant named Pankaj Gupta. Her father remained married to both women until their deaths. Neena Gupta attended the Bal Bharti School for her elementary education and Vidya Bhawan for her secondary education as she grew up in New Delhi's Karol Bagh neighbourhood.
Neena Gupta's Family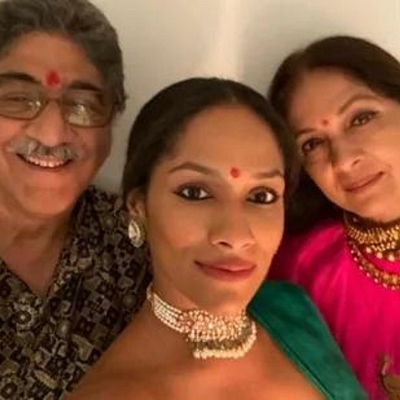 Neena Gupta's age is 63 years as of 2022. Neena Gupta's zodiac sign is Gemini. Neena Gupta was born on June 4, 1959, in Calcutta, India. While still, an undergraduate, Neena Gupta married Amlan Kusum Ghose, who was a student at the IIT-Delhi. The couple's marriage lasted only a year before they jointly and amicably decided to divorce.

Neena Gupta had a brief engagement to Shaarangdev, Pandit Jasraj's son. In the late 1980s, she was involved with former West Indies cricketer Vivian Richards. They have a daughter named Masaba Gupta, who was born in 1989. Richards was already married, so Neena Gupta made the decision to raise Masaba alone as a single parent. Gupta wed chartered accountant Vivek Mehra in 2008 in a discreet wedding in the US. Mehra is from New Delhi.

Neena Gupta was born on June 4, 1959, in Calcutta, India, to Shakuntala Devi, née Kinra, a former teacher with dual master's degrees in political science and Sanskrit, and R.N. Gupta, an LLB, and official in the State Trading Corporation of India. Her mother was a Punjabi, while her father belonged to the Baniya ethnicity.

Neena Gupta's Affairs and Relationships
Neena Gupta - Alok Nath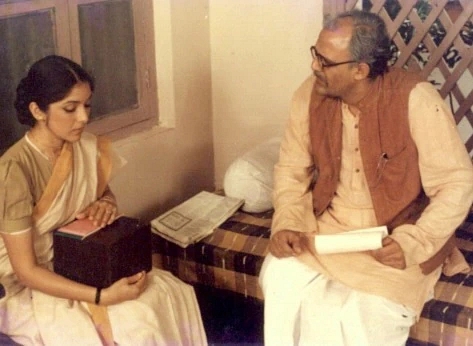 Neena Gupta is a Bollywood actress who is well-known. In her career, Neena has produced a number of successes and superhit movies, and she continues to be a highly well-liked actor. Neena Gupta and Alok Nath, who met while filming a TV show, allegedly had a romance in the 1980s that ended in divorce, according to various media sources. Following this, Sharangdev, the son of Indian classical musician Pandit Jasraj, became known as Neena Gupta. The two, according to certain media accounts, were also engaged to be married until, for unknown reasons, their romance ended.
Neena Gupta - Vivian Richards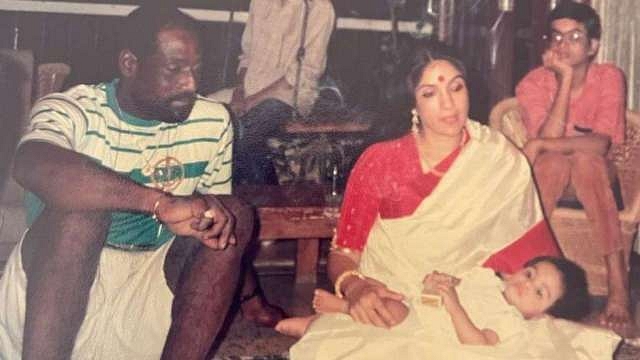 Vivan Richard and Neena Gupta started dating in the late 1980s. The West Indian cricket team arrived in India for a series led by Captain Vivian Richard, who was well-known for his ladies' man characteristics. For the uninformed, Vivian had two kids at the time and was married, although apart. According to media accounts, Neena and Vivian connected at a Mumbai party though they didn't have much in common. Although Neena Gupta was shortly expecting a child, getting married to Vivian was never going to happen. When Neena Gupta was growing up, it was unheard of to have an unmarried child. Her parents were traditional. Given the kind of attention, celebrities receive today, even celebrities would think twice before having a child in a romantic relationship. Neena Gupta, however, was not someone who was intimidated by society or its traditional conventions. She decided to carry through her pregnancy and give birth to Masaba Gupta against the advice of her friends and family.
Neena Gupta - Vivek Mehra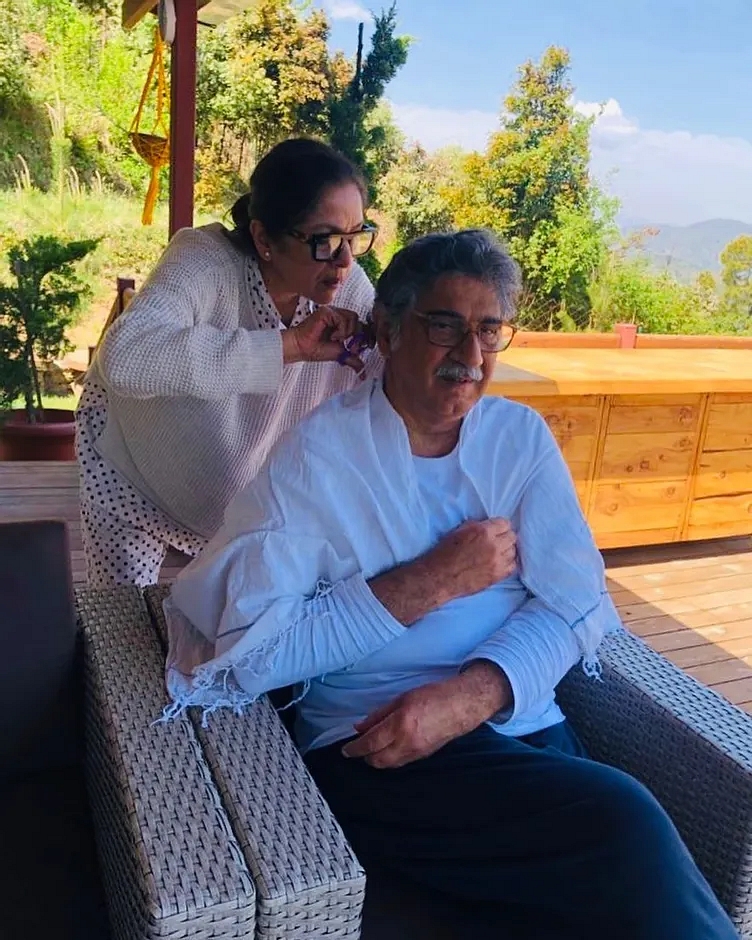 The 13-year marriage of Neena Gupta and Vivek Mehra. At the age of 50, Neena Gupta fell in love and wed Vivek Mehra, a chartered accountant from New Delhi, in 2008. However, Neena and Vivek didn't live together as husband and wife until the lockdown the previous year. In the interview, Vivek Mehra also discussed his relationship with Masaba, which he described as 'amazing.' He said that because she listens to him and Neena doesn't, he gets along better with her. 'It's great with Masaba. These days she is taking a lot of my time as we discuss work. She trusts me because I assist and counsel her. And I also have complete faith in her,' he said.
Neena Gupta's Movie and Career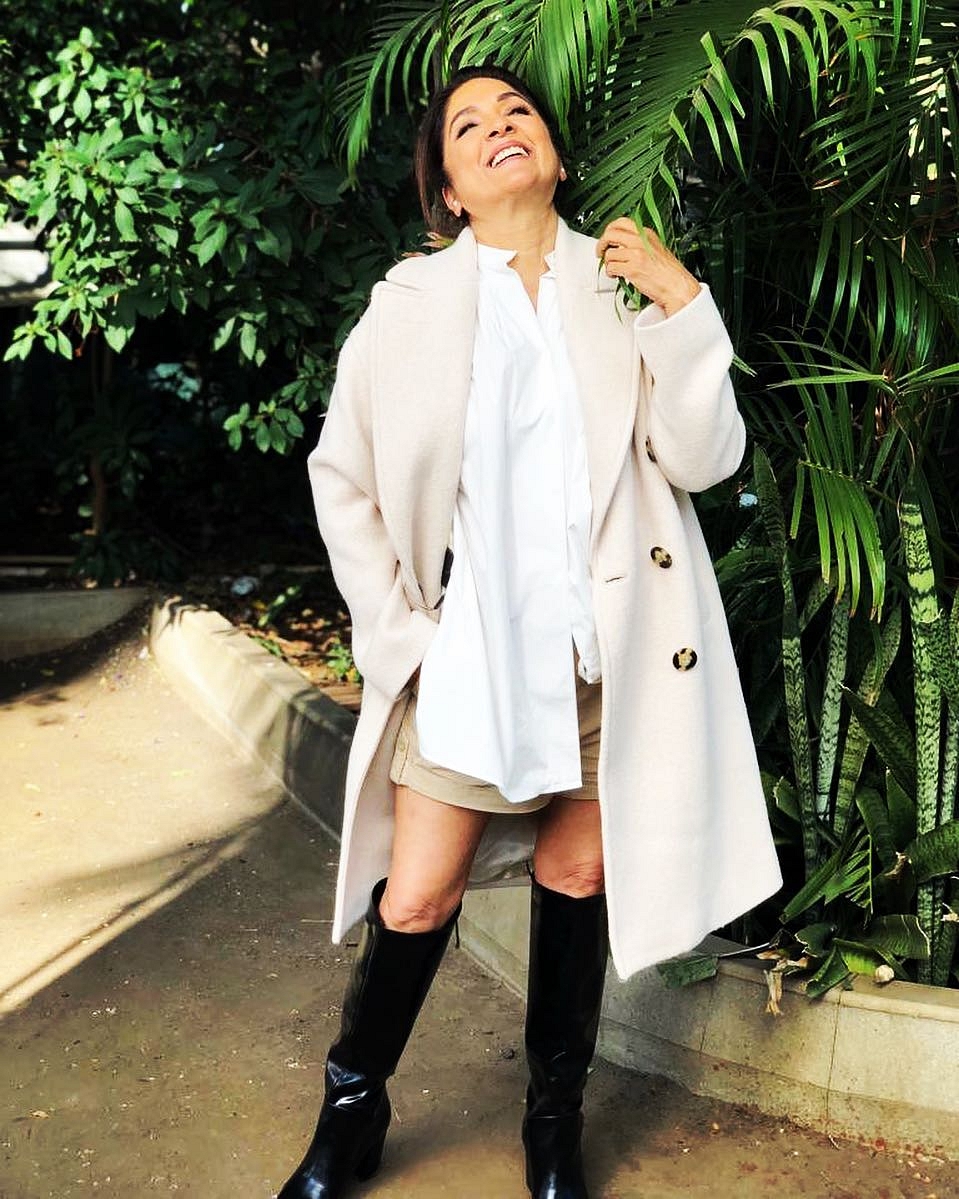 Neena Gupta has worked in theatre, indie Indian cinema, and on the global stage to carve out a niche for herself. After gaining deep theatre experience in India, Neena made her big-screen début in 1982 with 'Yeh Nazdeekiyan.' Neena Gupta was given the opportunity to collaborate with Sir Ben Kingsley in the same year's international Academy Award-winning movie 'Gandhi.' Neena Gupta has a history of appearing in well-received movies like 'Jaane Bhi Do Yaaro,' 'Mandi,' and 'Utsav,' to mention a few. Her international projects also include the movies, 'Cotton Mary,' 'In Custody,' and 'The Deceivers.' Neena Gupta captivated audiences with the contentious song 'Choli Ke Peeche,' mirroring Madhuri Dixit's dancing in the movie 'Khalnayak.'


Neena Gupta has a remarkable career in television as well. She made her debut with the show 'Khandaan' and later enlightened the screen with her extraordinary character performances in the serials 'Mirza Galib,' 'Bhaarat Ek Khoj,' 'Dard,' 'Gumrah,' 'Saans,' 'Saat Phere,' 'Meri Biwi Ka Jawab Nahi,' 'Kitni Mohabbat Hai,' 'Jassi She always portrayed a headstrong woman, which is very similar to how she actually is. Successful TV serial directors include her for 'Saans,' 'Ans Siski,' and 'Kyunn Hota Hai Pyaar.' She co-owns Sahaj Production, a production company, with actor and NSD comrade Rajendra Gupta.


Neena Gupta's Best Movies
Neena Gupta's Short Film: Mandi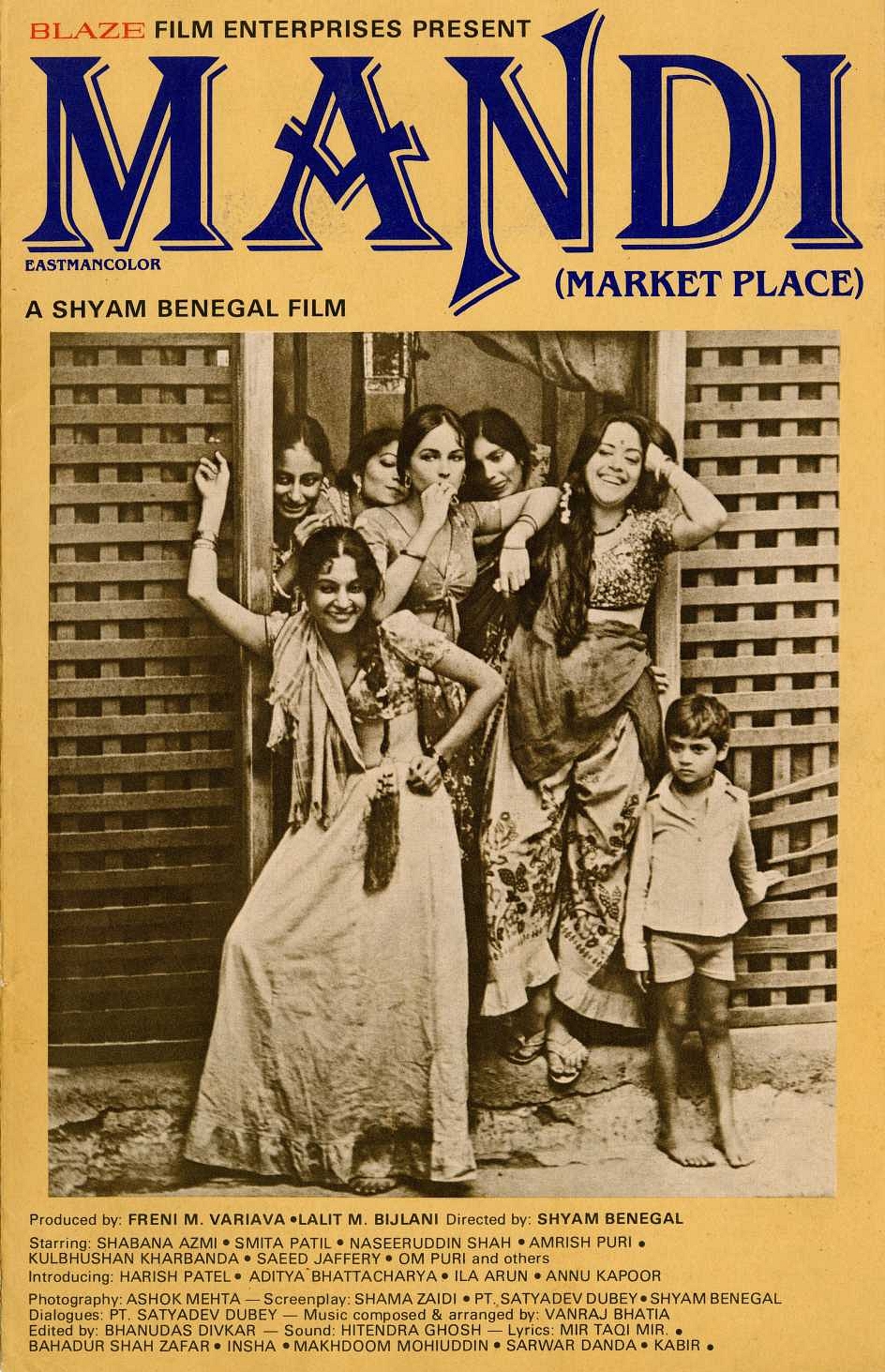 The classic Urdu short story 'Aanandi' by Pakistani author Ghulam Abbas served as the inspiration for this movie. It involves a brothel in the centre of a city, in a location that some politicians consider to be prime real estate. In the name of morality, they organize a protest against the brothel and its occupants, and soon everyone in the neighbourhood joins them. The politicians promise to build a different location for the prostitutes to live, but it is miles distant and remote from the city. The madam of the house is forced to agree, but by the end of the story, things start to make more sense. Men will still be men, after all. In another Bengali movie, Neena Gupta portrayed a sex worker. Shabana Azmi, Soni Razdan, and Smita Patil were among the movie's star-studded ensemble cast, but Gupta's performance cannot be disregarded.
Neena Gupta's Movie: Suraj Ka Satvan Ghoda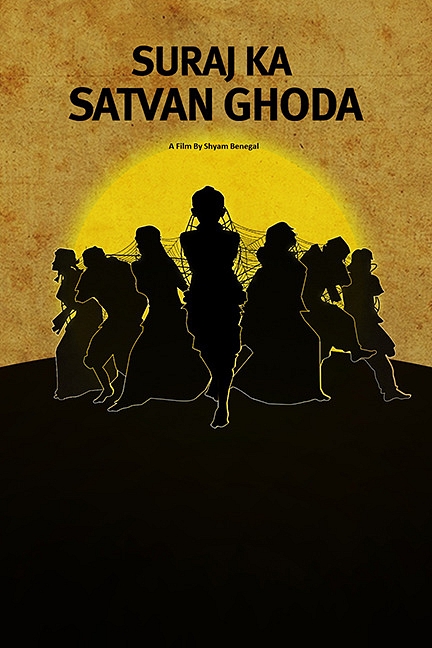 A fantastic novel has been expertly adapted into the film 'Suraj Ka Satvan Ghoda.' The adaptation by Shyam Benegal deftly explores the topics in Dharamvir Bharti's book. Rajit Kapur's portrayal of Manek Mulla, the storyteller, recounts his companions three tales of three women he knew at various times in his life: Rajeshwari Sachdev, a symbol of the middle class, Pallavi Joshi, a smart and wealthy woman, and Neena Gupta (the poor). As seen from the perspectives of the many key characters in the movie, the three stories are actually three separate strands of a single story. A group's or society's overall speed or development is determined by the lowest, sluggish, or weakest members. The movie's title, which serves as a metaphor for the whole thing, compares modern civilization to the mythological imagery of the Sun's chariot pulled by seven horses.
Neena Gupta's Movie: The Last Color
The movie tackles a long-standing taboo that surrounds widows in Varanasi and Vrindavan, India. It describes how a young tightrope walker, just 9 years old, befriends one such widow and vows to make her life more colourful. The Last Color, a novel by Chef Vikas Khanna that explores the bond between a teenage tightrope walker and a widow named Noor in Vrindavan, is the basis for the movie. On the occasion of Holi, the couple longs to play with colour, but Noor and the other widows are constrained by custom. Indian-American chef Vikas Khanna is the producer and director of the Indian feature film The Last Color. The movie tackles a long-standing taboo that surrounds widows in Varanasi and Vrindavan, India. It describes how a young tightrope walker, just 9 years old, befriends one such widow and vows to make her life more colourful. Khanna's own book, 'The Last Color,' which was published by Bloomsbury Publishing, served as the basis for the movie. Additionally, some Banaras Hindu University students served as interns on this project.
Neena Gupta's Movie: Jaane Bhi do Yaaro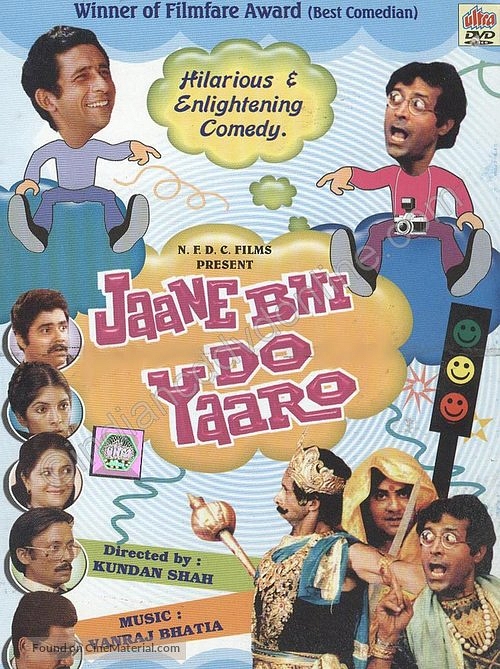 This is the tale of two buddies trying to launch their own photography business, Vinod (Naseeruddin Shah) and Sudhir (Ravi Baswani). Even though business is extremely slow, prospects appear promising until Shobha (Barve), editor of the publication 'Khabardaar,' contacts them. Shobha gives the two of them a speech about morality and integrity before giving them the task of observing and documenting the dubious interactions between Tarneja, a property developer, and Police Commissioner D'Mello (Satish Shah) (Pankaj Kapoor). The two discover bribery and corruption while working on their task to win the flyover construction tender. D'Mello, Tarneja, and his opponent Ahuja are the primary participants in this (Om Puri). Sudhir and Vinod detect the scent of a murder while spying on the sinister three, but they are unable to identify the culprit. They succeed in getting the body back as evidence, but then they misplace it. What happens next, and pretty much the entire rest of the film, is a protracted chase between the good guys (Vinod and Sudhir) and the evil guys (Tarneja and Co.), who are after the corpse.
Neena Gupta's Movie: Mulk
Mulk, which is based on a true tale, follows a Muslim joint family from an Indian hamlet as they try to regain their honour after one of its members turns to terrorism. Lawyer Murad Ali Mohammed (Rishi Kapoor), resides amicably with his family in a Varanasi neighbourhood with a varied population. He performs Namaz at a local mosque every day, and then he chats with his close Hindu neighbours while sipping tea at a tea shop that is both run and owned by that neighbour. When her own family becomes embroiled in a dark dispute, one family member attempts to assist them. Mulk is based on a true event, and the film highlights the fight of a Muslim family to reclaim their privilege when one of their family members is caught up in terrorism. Murad Ali Mohammed (Rishi Kapoor) is a well-known lawyer with Hindu contacts in his neighbourhood. His wife Tabassum (Neena Gupta), his younger brother Bilaal (Manoj Pahwa) and his wife Chhoti Tabassum (Prachi Shah), their son Shahid Mohammed (Prateik Babbar), and daughter Aayat make up his family. Soon after, his daughter-in-law, Aarti Mohammed (Taapsee Pannu), returns from Germany following a squabble with her husband. However, when Shahid becomes embroiled in terrorist operations and is shot down by the investigating detective Danish Javed, life in the Mohammed family takes a sharp turn (Rajat Kapur). The Mohammeds find themselves in a situation where they not only have to defend themselves but also demonstrate their devotion to their 'mulk' due to the perception their faith unintentionally leads them to be connected with. Deepak Mukut and Anubhav Sinha are the producers of Mulk under the auspices of Banaras MediaWorks & Soham Rockstar Entertainment.

Neena Gupta's Movie: Badhaai Ho
Amit Ravindernath Sharma is the director of the 2018 Bollywood coming-of-age comedy-drama Badhaai Ho. Ayushmann Khurrana, Sanya Malhotra, Gajraj Rao, and Neena Gupta play the key characters in the film. Actors like Alka Amin, Sheeba Chadha, and Alka Kaushal played a prominent supporting role. The film tells the tale of a young man named Nakul Kaushik, who, in his late 20s, is able to come to terms with the arrival of a new sibling. Nakul, a 25-year-old in a relationship with Renne, intends to wed her shortly. His mother Priyamvada is a housewife who is constantly made fun of by his grandmother, while his father Jeetender Kaushik works for the railroads. Nakul begins to ignore their parents, friends, and society after he learns that his mother is pregnant at the age when Nakul is set to wed. Following the success of Badhaai Ho, Neena Gupta was offered a variety of roles that allow her to give her very best performance. However, as seen by her earlier appearances, she has always been a brilliant performer.
Neena Gupta's Upcoming Movies
Uunchai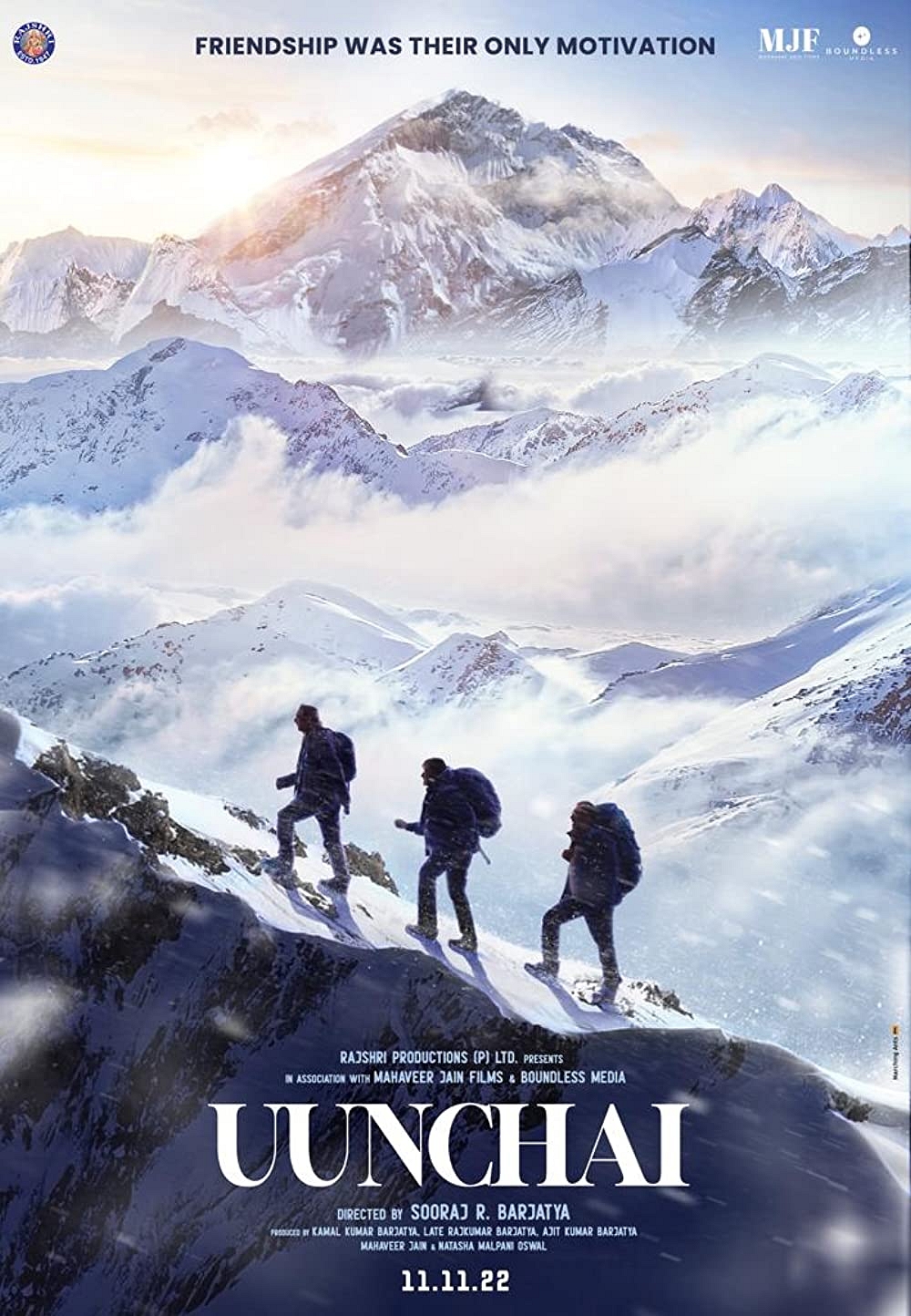 The upcoming Indian drama movie Uunchai, which stars Sooraj Barjatya and is written and directed by him, was created by Rajshri Productions in collaboration with Boundless Media and Mahaveer Jain Films. Amitabh Bachchan, Parineeti Chopra, Anupam Kher, Boman Irani, and Danny Denzongpa are among the ensemble cast, and Neena Gupta and Sarika also play significant roles. On November 11, 2022, it will be released in theatres. Three buddies hike to the Everest Base Camp in the novel Uunchai. As they struggle with their physical constraints and learn the true meaning of freedom, what starts out as a straightforward hike becomes a personal, emotional, and spiritual adventure.
GoodBye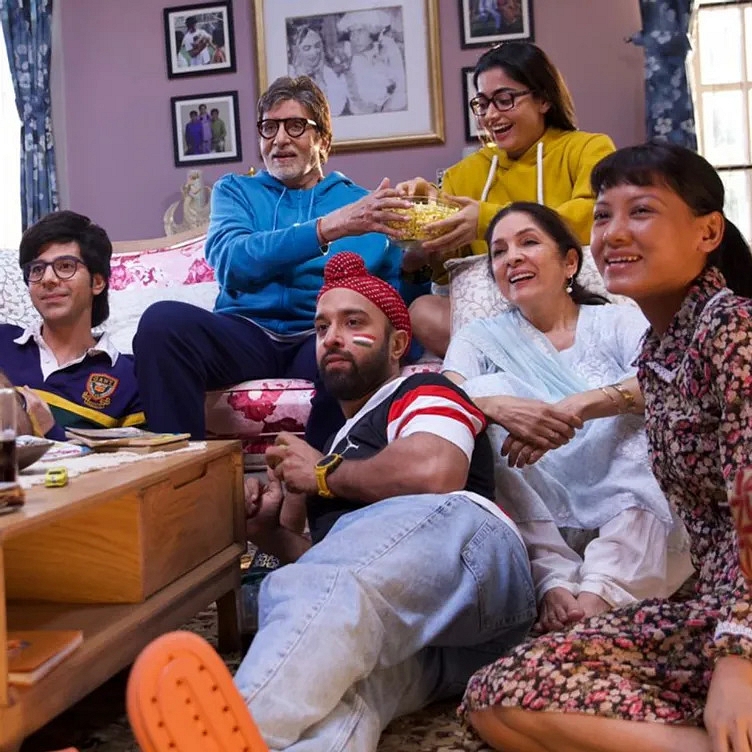 GoodBye marks Rashmika Mandanna's Bollywood debut and also stars Amitabh Bachchan, Neena Gupta, and Pavail Gulati. It is scheduled to be released in October 2022. Goodbye will be released internationally on October 7, 2022. Rashmika's Bollywood debut, billed as a celebration of life, also includes Pavail Gulati, Elli AvrRam, Sunil Grover, and Sahil Mehta in prominent parts. On Saturday, the directors released the first look, which showed Rashmika sitting on a couch with Amitabh Bachchan, Neena Gupta, and others, watching a cricket match and rooting for Team India. Rashmika looked too adorable in a casual yellow sweatshirt and spectacles while enjoying popcorn with Big B.
Shiv Shastri Balboa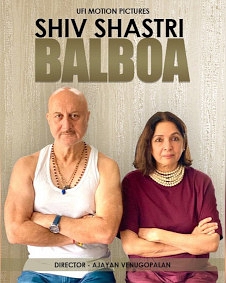 Anupam took to Instagram to reveal the first look poster for his forthcoming film Shiv Shastri Balboa, which stars him and Neena. The film would be 'a fascinating tale of survival of an Indian in a little town in America,' according to the actor, who is now in New Jersey. Ajayan Venugopalan will direct the film, which will be produced by UFI Motion Pictures Pvt Ltd. Ajayan is an Indian film director and screenwriter who wrote and directed the critically acclaimed Malayalam television sitcom Akkara Kazhchakal. This successful television show was followed by a film of the same name.
Neena Gupta's Career Timeline
Neena Gupta's Struggles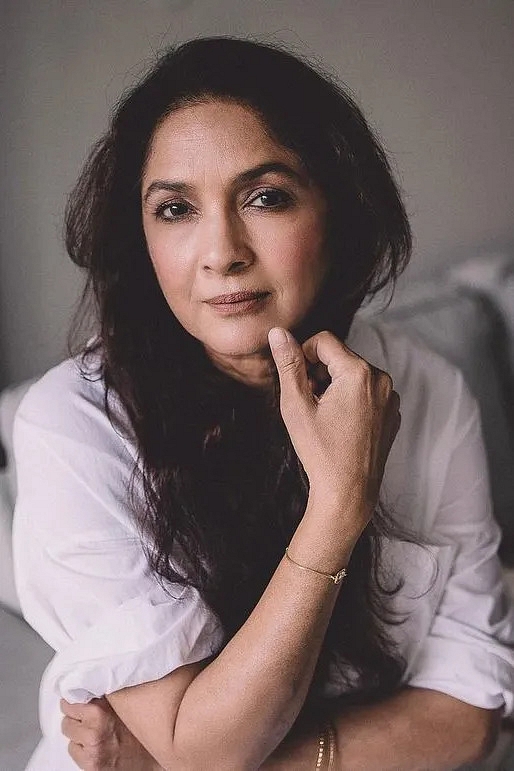 Neena Gupta, a veteran Bollywood actress, has frequently spoken about her financial difficulties prior to the birth of her daughter Masaba. Such discussions have never been avoided by the actress. Similarly, in a recent interview with a top daily, she described how she developed the confidence to be self-sufficient and financially support herself.

I was certain I would have done something. I learned from my mum that there is no shame in doing any work. I would sweep floors and wash dishes, but I would never ask for money. As a result, I was confident.

Neena recently opened up about her struggles with child-rearing and how difficult it was back then to raise a child outside of marriage. In an interview with the Mumbai Mirror, she claimed, 'Outside of marriage, I would not have a child. Each child needs two guardians. I was always honest with Masaba, therefore it had no effect on our relationship. But I know she persevered.'

Neena Gupta also expressed a year ago how she felt guilty for raising a daughter without a traditional family. She said, 'I believe that was a narrow-minded response on my part. Some of my companions informed me that it would be unreasonable on the part of the child, Neena Gupta stated.

Neena Gupta Controversies
Satish Kaushik proposed marriage to Neena Gupta while she was pregnant with Masaba Gupta. In a new interview, he claimed that he did it out of friendship for her.
Satish Kaushik told a top newspaper that he has known Neena since 1975 and has a good friendship with her. His proposal to marry her sprang from his affection for her as a friend, he explained, adding that he did not want her to 'feel alone.'
Neena was carrying an unwed child, Masaba, at a period when the idea was frowned upon in India. It was proposed to Neena at the time that she marry a gay man. 'I laughed them off since I didn't want to marry only to avoid controversy.' Stated Neena Gupta.
In the 1980s, Neena Gupta was in a relationship with former West Indies cricketer Vivian Richards. Later, in 1989, Neena delivered Masaba Gupta, whom she raised as a single mother after Vivian refused to leave his wife for Neena.
Neena Gupta's Networth and Income
The amount of assets that exceed liabilities is referred to as net worth. Cash, real estate, and anything else of value are examples of assets. It is the value of everything you own less everything you own. Net worth is not calculated on a yearly basis. So, how much is Neena Gupta currently worth? Neena Gupta's net worth is expected to be Rs 7 crores ($1 million) in 2021. Neena Gupta charges around 50k per episode. Neena Gupta's monthly salary is 10 lakhs, and her primary sources of income include acting, modelling, and brand endorsements.
Neena Gupta Awards and Achievements
Filmfare Awards
2019 Critics Award Best Actress Badhaai Ho
2020 Best Actor In A Supporting Role In A Comedy Series (Female) Panchayat Season 1
National Awards
1993 Best Supporting Actress Woh Chokri
1993 Best First Non-Feature Film Bazar Sitaram
Neena Gupta Interesting Facts
'Sach Kahun Toh,' Neena Gupta's autobiography, will be published by Penguin Random House India in June 2021. Actress Neena Gupta describes her incredible personal and professional journey in Sach Kahun Toh, from her formative days in Delhi's Karol Bagh, through her time at the National School of Drama, to migrating to Bombay in the 1980s and dealing with the hardships to find work.
The actress described an instance in which a 'big-shot' producer from the South Indian film industry urged her to 'stay the night.' 'One day, a pal instructed me to go visit a producer who was a big shot in the south,' she said in an excerpt from her book. When I arrived at the hotel, I dialled the producer's number from a phone in the lobby. 'Sure, yes, I had expected you,' he said. 'Come on up there.''So, sir, what is my role?' I finally asked him when he paused to catch his breath. 'The heroine's pal,' he explained. When he explained it to me, it sounded like a little role. 'Ok … 'I must depart now, sir.' 'My buddies are waiting for me,' I added. Go? Where? he inquired. He seems genuinely surprised. 'Are you planning to spend the night here?' I felt as though someone had just dumped a bucket of icy water over my head.
Neena's daughter, fashion designer Masaba Gupta, is a force to be reckoned with, yet the veteran actress stated that she could not afford to give birth to her through C-section. 'As my due date approached, I began to worry because I had very little money in my account,' she said in an excerpt from her book. I could afford a natural birth because it would only cost $2,000 to have one. But I knew if I needed a C-section, I'd be in big difficulty because the surgery costs about $10,000. Fortunately, a tax refund of $900 arrived a few days before my delivery, and I ended up having $12,000 in my bank account.'
Neena also mentioned being lonely during her 'prime years.' She did, however, open up about a romance in which she almost married. 'I was in Delhi getting my clothing made when he called and said, 'I don't want to marry you.' I'm still not sure why, but what can I do? I proceeded. I wished I could have married him. I admired his father and mother because I was living in their home. He's going to read, he's alive, and he's happily married. 'He has kids,' she wrote.
The actress remembers shooting the classic dance number from the 1993 film Khal Nayak. Subhash Ghai directed the film, which stars Madhuri Dixit and Sanjay Dutt in prominent roles. 'They clothed me in a tribal Gujarati garb and sent me to Subhash Ghai for approval,' she wrote. 'No! No! No! No! No! No! No! No! No! No! No! No! No! No! No! No! No! No 'Kuch bharo,' he says. I felt really humiliated. He was, in my perspective, referring to my choli and saying that it needed to be filled. I knew it wasn't anything personal. He had envisioned something... larger for the rendition. I didn't shoot on that particular day. But the next day, I was dressed differently, with a fully padded bra, and he appeared to like it.
The experienced actress made headlines a few years ago when she asked for jobs on Instagram. She was offered a role in Badhaai Ho after many years, which won her critical acclaim. However, following her post, Neena expressed her guilt and fear of what her Masaba might say. 'The media I could handle; my friends asking me if I was okay, whether my life and marriage were okay, I could handle,' she wrote. 'What scared me was my daughter, Masaba Gupta, a well-known and well-known fashion designer and public figure.' Instead, she received a 'long and beautiful response from my daughter who had shared my article with her followers,' she wrote.
Social Media
Frequently Asked Questions