Ali Fazal | Biography, Family, Movies, Struggles, Facts

Faraz Shaikh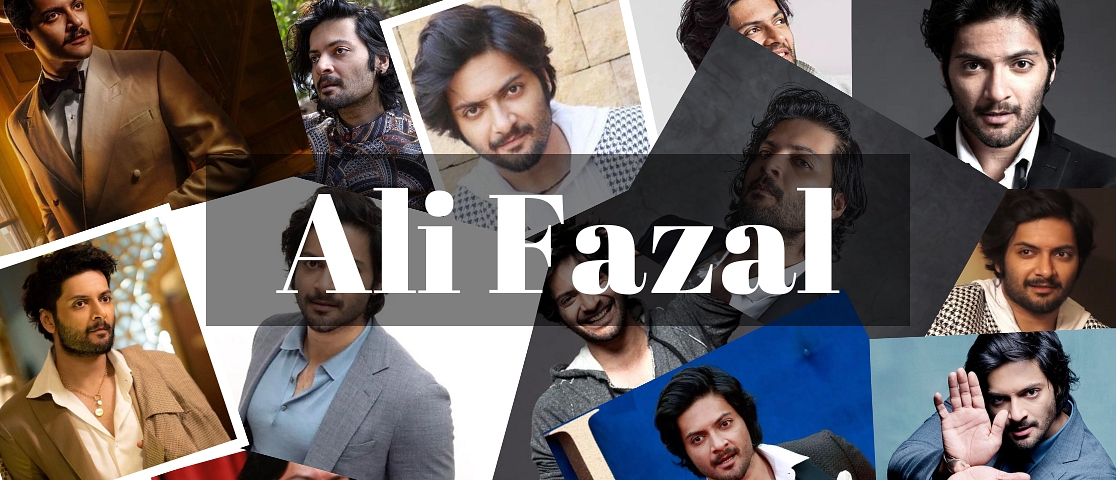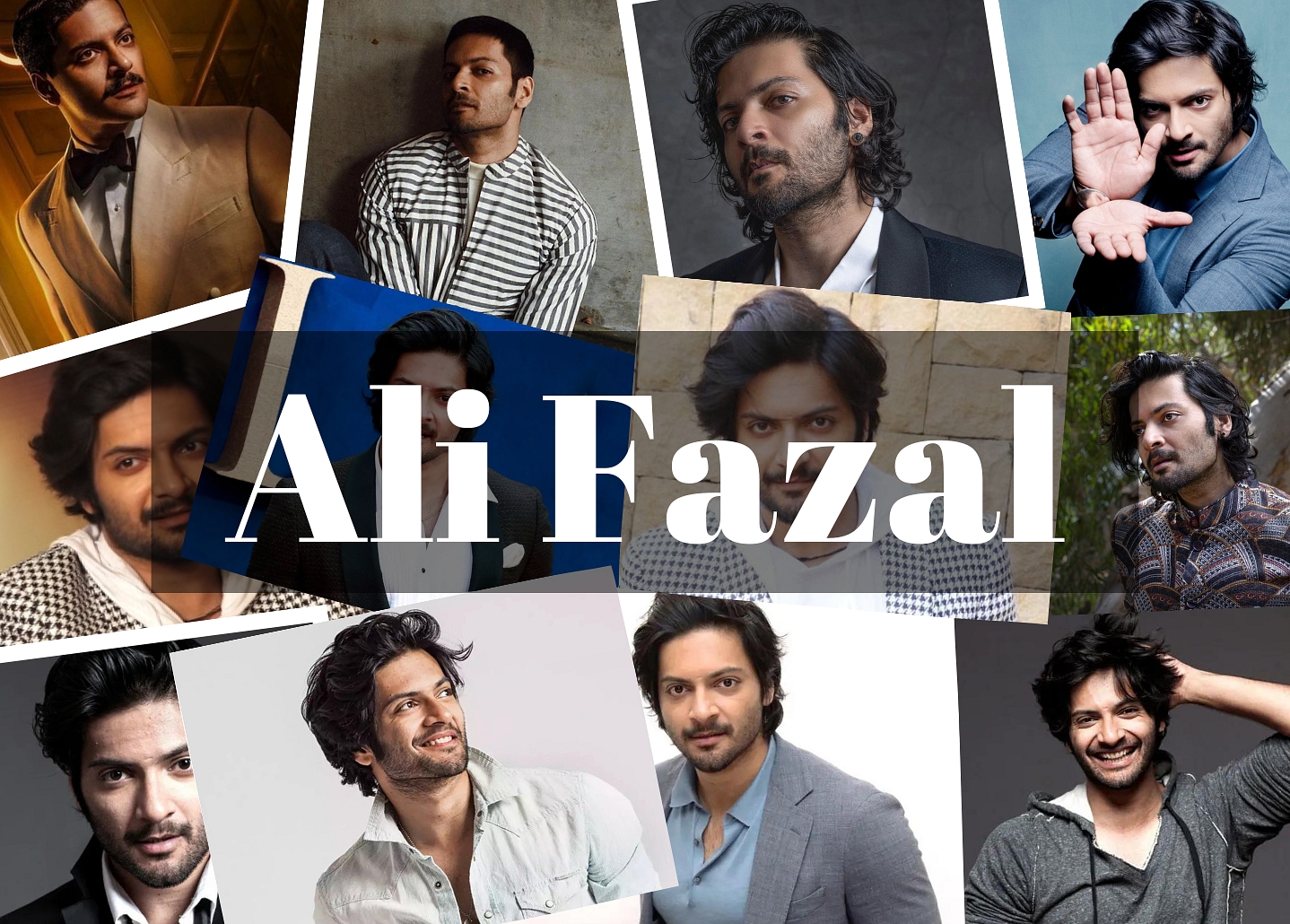 Ali Fazal's Biography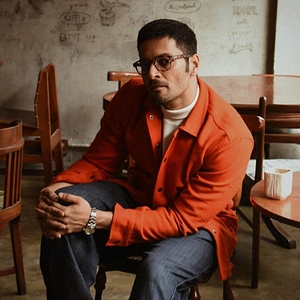 Ali Fazal is a significant figure in world cinema, an Indian actor, producer, and model. He is one of the industry's up-and-coming talents, and he doesn't seem to be content with dominating just one of them. You never know where you'll run into Ali Fazal next, one of his most surprising qualities.

Indian actor Ali Fazal performs on stage and in Bollywood films. Ali Fazal began his career by appearing in television commercials for brands like Micromax Mobile, LG, Pizza Hut, and Union Bank of India. Rajkumar Hirani noticed Ali as a strong candidate for an upcoming role in the Bollywood blockbuster 3 Idiots while watching one of Fazal's stage performances. Additionally, he gives plays at Juhu's Prithvi Theater.

Ali Fazal plays Guddu Pandit in the popular television series Mirzapur. Every character Ali Fazal plays is distinctive and has a different flavor because of the man's extreme versatility. Ali Fazal is a budding artist who is steadily and gradually establishing himself both in India and abroad. He wants to smash every box, so it's impossible to put him inside of one.
Talk To Similar Celebrities
Ali Fazal's Family and Ali Fazal's Education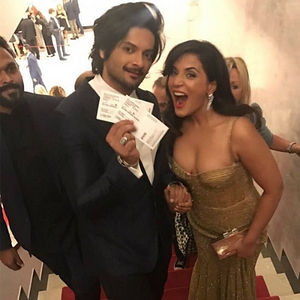 Ali Fazal was born on October 15, 1986. Ali Fazal's age is 36 years as of 2022. Ali Fazal's zodiac sign is Libra. The Fazal family is from the Uttar Pradesh city of Allahabad. Ali Fazal attended the International Indian School in Dammam for a very brief time. Additionally, he attended La Martiniere College in Lucknow, Uttar Pradesh, before transferring to The Doon School, an all-boys boarding school in Dehradun, Uttarakhand. He started acting at Doon and took part in numerous Founder's Day theatre productions. When he took on the role of Trinculo, the jester in William Shakespeare's The Tempest, he is said to have 'found his calling.' Ali Fazal moved to Mumbai after Doon and earned his degree in economics from St. Xavier's College. Ali Fazal was born in Lucknow, Uttar Pradesh, into a Muslim middle-class family. Ali Fazal's father, Mohammad Rafique, worked in a Middle Eastern firm. Uzma is his mother's name.
Ali Fazal's Affairs and Relationships
Ali Fazal - Richa Chadha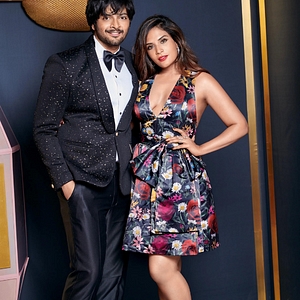 Ali Fazal has confirmed his relationship with Fukrey co-star Richa Chadha and says he is in a very happy place in his life. Since rumors of their relationship began to circulate, actors Ali Fazal and Richa Chadha have given their fans sleepless nights. In an exclusive interview with HT, Ali explains how their friendship evolved into something more special. How Ali and Richa first met is revealed by a source close to the couple. They first met while working on a brand shoot in Casablanca, where Ali got into an argument with the police over choosing between two models for the shoot at Rick's cafe. Using nothing more than her conversational abilities almost like bartering Richa had come and bailed Ali out of a nearby jail. After that, Ali Fazal fell in love with Richa Chadha, according to the source. When Ali mentioned being with his girlfriend in Los Angeles last year, Richa also confirmed to an entertainment website that she was the girl with him. She spoke. 'I was the girl in LA,' she said.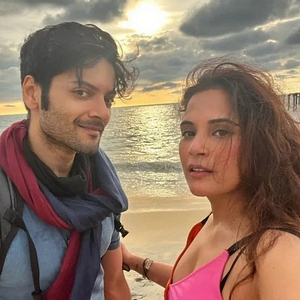 Richa and Ali dated for seven years before Ali proposed in 2019. While on vacation in the Maldives with Richa, the actor got down on one knee. During the production of their third film, Fukrey, Ali Fazal and Richa Chadha are reportedly planning to wed and commit themselves to one another for life in March 2022. The couple is reportedly planning their nuptials for the time they will be filming Fukrey 3 in Delhi, according to the report. According to the report, Ali Fazal and Richa Chadha intend to wed in Mumbai before returning to Delhi to finish filming their upcoming movie. The couple had originally planned to wed in April 2020, but they were forced to change their plans due to consecutive COVID-19 waves. Ali and Richa, on the other hand, intend to jump this March. In a recent interview with Mashable India, Richa was asked about her wedding plans. The actress responded, 'Whenever we think of getting married, a new (Covid-19) variant comes. We had reservations for 2020 as well, but the first wave arrived, then lockdown and destruction. Again, in February of last year, we felt confident and the conversations began. In India, the second wave was particularly bad.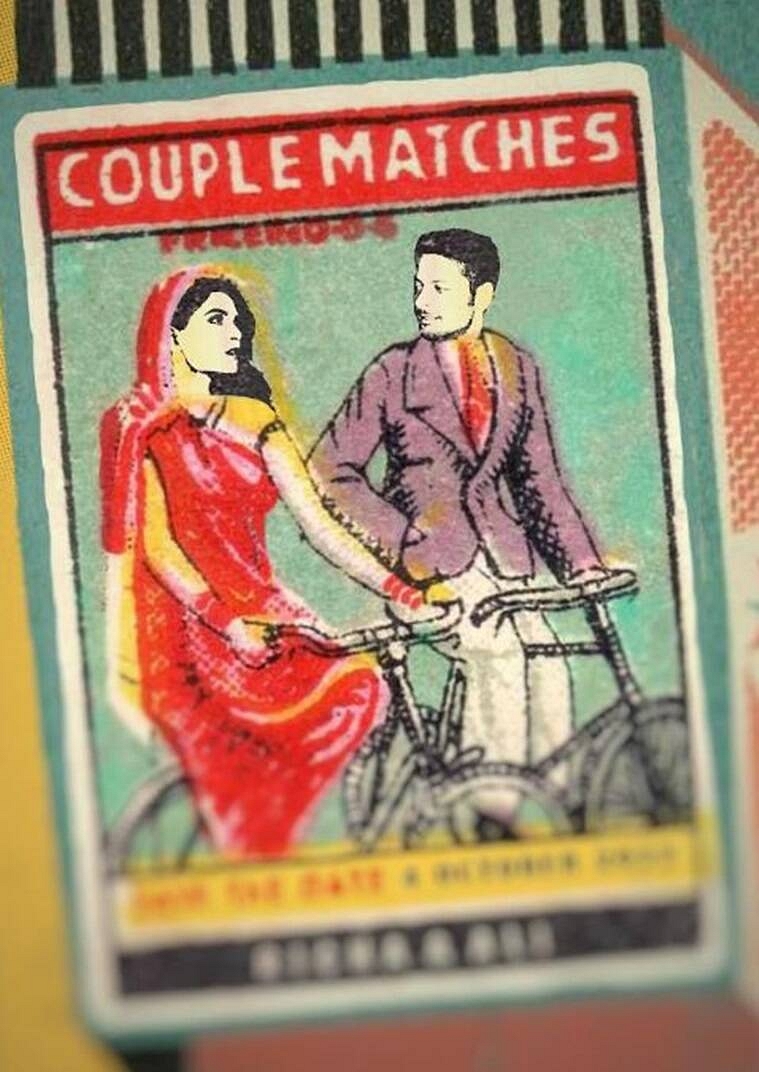 The invitation for Richa Chadha-Ali Fazal's wedding is adorable and unique in every way. According to a source who spoke to ANI, Ali Fazal and Richa Chadha will likely wed on October 6, 2022, in Mumbai. A day after their wedding, the couple will host a reception for family and friends. The three pre-wedding events Cocktail, Sangeet, and Mehendi are scheduled to take place in New Delhi, and the celebrations are scheduled to start on September 30. The ongoing projects for the actor couple will be finished before the wedding festivities begin. Chadha is currently working on Sanjay Leela Bhansali's upcoming web series Heeramandi, which will be available on Netflix's OTT platform. A web series song shoot that had been postponed will now be finished by next week. Ali Fazal will finish filming the third season of the OTT streaming series Mirzapur before the wedding preparations get underway. The preparations for the wedding, which are scheduled to begin in Delhi on September 30, will be finished by the couple once they arrive there. According to the most recent reports for 2022, Ali Fazal and actress Richa Chaddha will wed. They are all prepared to tie a knot on October 6, 2022.

Ali Fazal's Career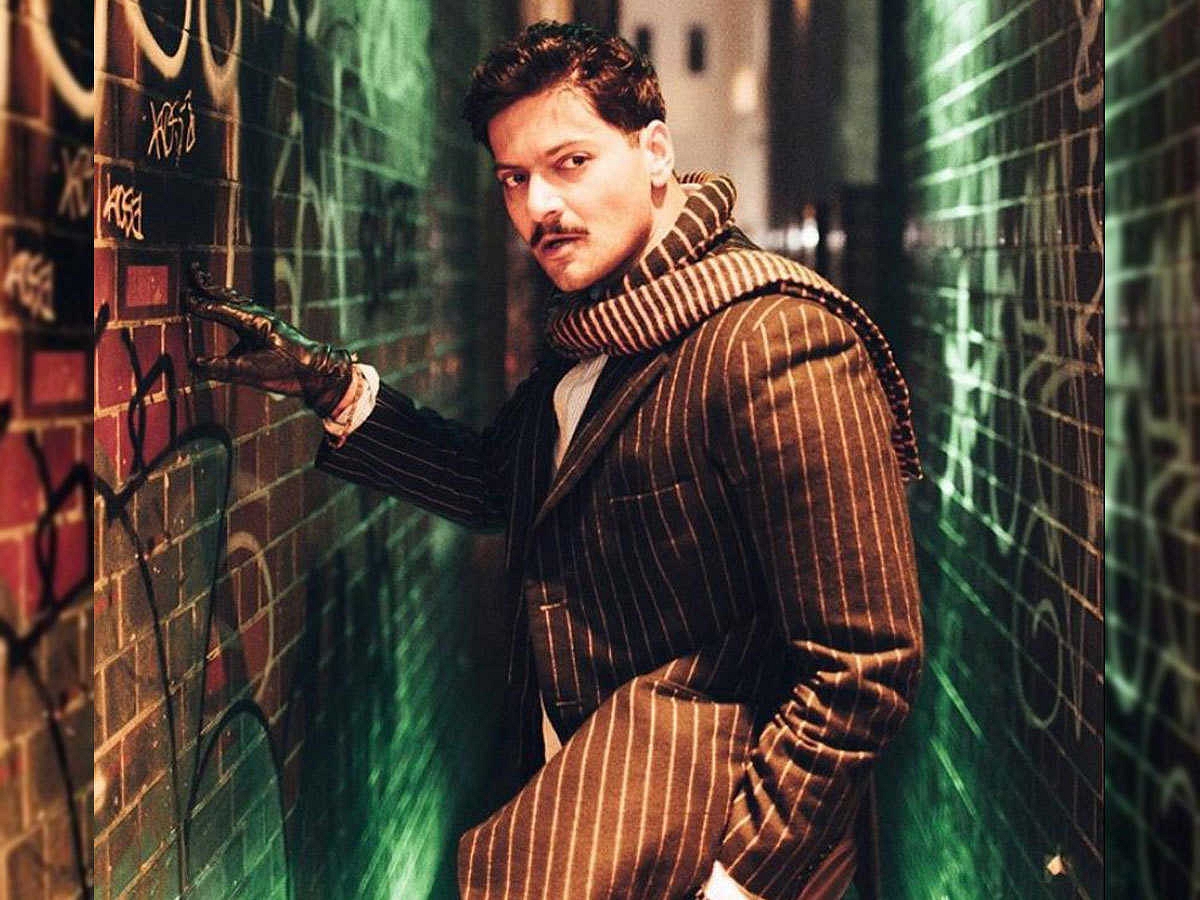 Actor and model Ali Fazal is from India. He made his film debut in a minor role in the English-language movie The Other End of the Line before making an appearance in the American television miniseries Bollywood Hero. With a brief cameo in 3 Idiots (2009), Fazal made his Bollywood debut. Ali Fazal then made an appearance in Always Kabhi Kabhi (2011). Ali Fazal's breakout performance was in the 2013 film Fukrey, and he later appeared in supporting roles in Sonali Cable, Bobby Jasoos, and Baat Ban Gayi (2014).


Ali Fazal rose to prominence in 2013 for his role as one of the movie's main protagonists, 'Fukrey.' His subsequent film, 'Baat Bann Gayi,' received little attention, but he regained popularity by falling in love with Vidya Balan in 'Bobby Jasoos.' Ali Fazal is a budding actor who has signed on to a number of Bollywood projects, including 'Ek Tho Chance,' 'Sonali Cable,' and 'Khamoshiyan.' He will also be seen making a name for himself in the seventh installment of the popular Fast & Furious action film series.

Ali Fazal was cast in the 2019 films House Arrest from Netflix, Prassthanam, and Milan Talkies. Ali Fazal continued to play Guddu Pandit in season two of Mirzapur in 2020. Additionally, he was chosen to play Andrew Katchadouriaan in the movie Death on the Nile, which is based on the same-titled Agatha Christie novel. Ali Fazal switched to producing in 2021. Together with Richa Chadha, he founded Pushing Buttons Studios, his own independent film production company.

Ali Fazal's Best and Upcoming Movies
Mirzapur - 8.5
The story of Mirzapur is one of the gun-happy gangsters with sharp minds and dry humor, where allegiances can shift in an instant and cold hard cash is king. The goal of violence is complete and total dominance, and it happens frequently. There is a complex web of relationships and rivalries involving politicians, law enforcement, lawyers, and mafia lords. Akhandanand Tripathi, also known as 'Kaleen Bhaiya,' is a wealthy carpet exporter and the don of Mirzapur, a city in eastern India's Purvanchal region that is surrounded by an area of lawlessness. The most sought-after position of authority in the area is Mirzapur. Since Satyananda Tripathi, Akhandanand's father seized control of Mirzapur twenty years ago in a bloody uprising, the ruthless Tripathi's have been the undisputed rulers of the city.


Munna Tripathi, Akhandanand's son, is a power-hungry individual who will stop at nothing to inherit his father's empire, which was based on the smuggling of opium and illegal firearms. But his own father believes him unready for the seat. Ramakant Pandit, the only upright and upright lawyer and activist in the city, is the father of Guddu and Bablu Pandit. Guddu and Bablu strive for a better existence that relieves them of the monotony of middle-class life, while Ramakant fights a crusade to defeat the powerful Tripathi's. A series of events involving the lives of the Tripathi's and the Pandits are sparked by an unrelated incident involving Munna at a wedding procession. The control of the Tripathi's on Mirzapur is eventually threatened by this game of ambition, power, loyalty, and greed.

3 Idiots - 8.4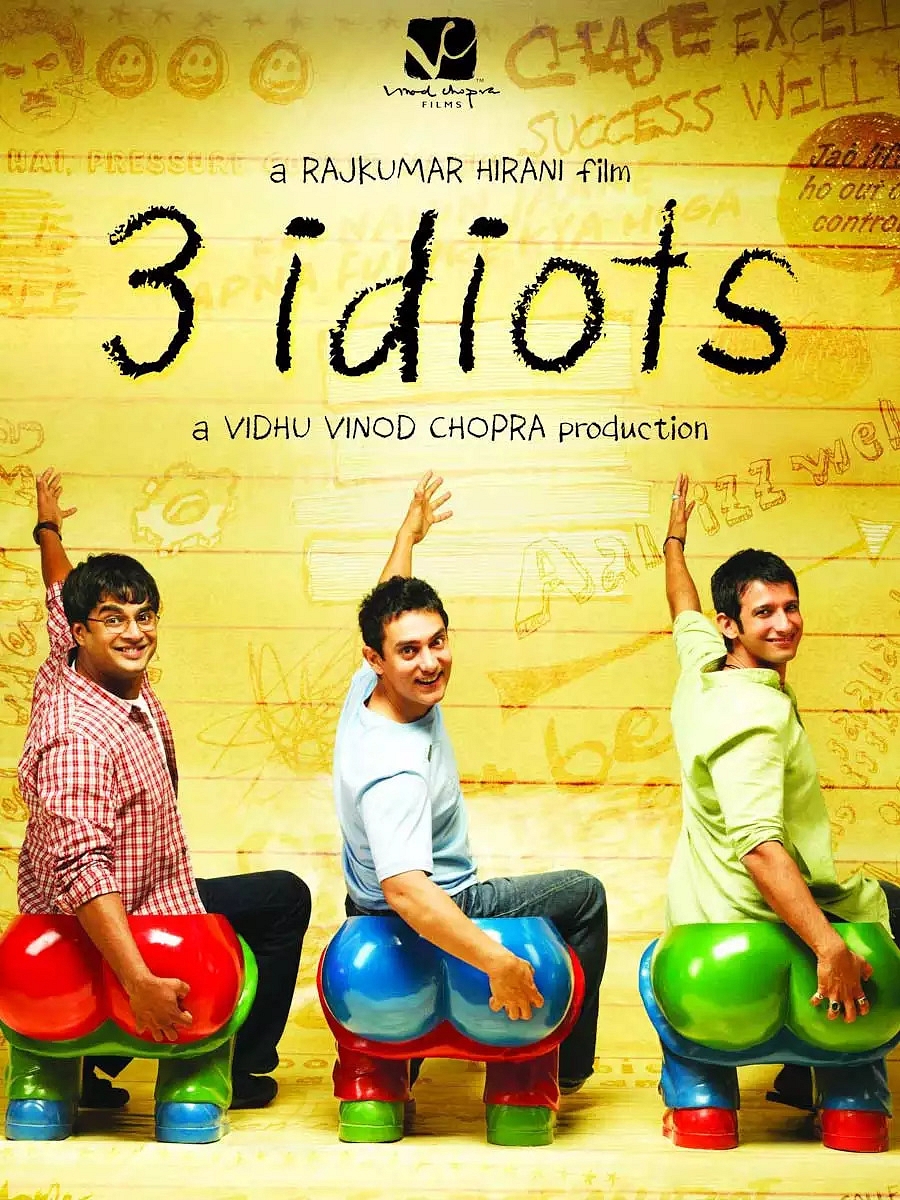 Two friends are looking for a long-lost friend. They think back to their time in college and remember their friend, who encouraged them to think outside the box even though the rest of the world thought they were 'idiots.' After faking a stroke on an Air India flight and ignoring his wife, respectively, Farhan Qureshi and Raju Rastogi want to reunite with Rancho, a fellow college student. Along the way, they run into a former classmate and current successful businessman Chatur Ramalingam, who reminds them of a wager they made ten years prior. The trio race to find Rancho at his last known address while recalling hilarious antics, including their run-ins with the Dean of Delhi's Imperial College of Engineering, Viru Sahastrabudhe.

3 Idiots is a Bollywood production that flashes back and forth between the present day, and the characters' time in college. Qureshi and Raju Rastogi, two longtime friends, learn that Rancho, a college friend, has finally been located at the beginning of the story. The plot of the film centres on their search for their long-lost friend, with flashbacks to their school days, when they frequently engaged in comical antics with Viru Sahastrabudhe, the dean of Delhi's Imperial College of Engineering, and dealt with some serious issues that many people deal with on a daily basis.

Furious 7 - 7.1
After leaving his brother in a coma, Deckard Shaw plans to exact revenge on Dominic Toretto and his family. Dominic and his crew believed they had left the mercenary life of crime behind. After defeating the international terrorist Owen Shaw, they parted ways. However, Deckard Shaw, Shaw's brother, is now out killing the crew one by one in retaliation. Even worse, a computer-terrorism programme called 'God's Eye' that can turn any technological device into a weapon is being stolen by a Somalian terrorist named Jakarde and a shady government official named 'Mr. Nobody.' In the midst of a conflict between the terrorist and the US government, Torretto must reunite with his team in order to stop Shaw and recover the God's Eye program.

James Wan and Chris Morgan collaborated on the 2015 American action movie Furious 7. It serves as the seventh entry in the Fast & Furious franchise and is the follow-up to Fast & Furious 6 (2013). The movie stars Jason Statham, Kurt Russell, Djimon Hounsou, Michelle Rodriguez, Tyrese Gibson, Chris 'Ludacris' Bridges, Vin Diesel, Paul Walker in his final acting role, Michelle Rodriguez, and Dwayne Johnson. In the movie, Dominic Toretto, Brian O'Conner, and the rest of their team have obtained amnesty for their past crimes and are living normal lives in the United States until Deckard Shaw, a rogue special forces assassin seeking revenge for the death of his unconscious younger brother puts the group in danger.

Fukrey - 6.9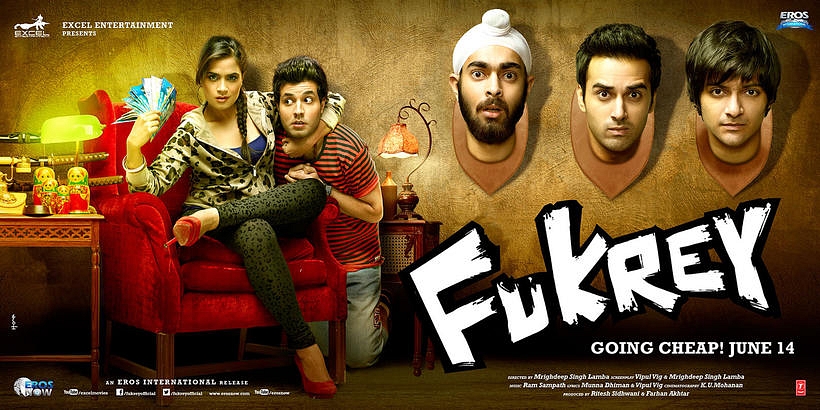 Four college friends who are chasing their dreams cross paths with a variety of colourful characters, including a tough-talking Punjabi female don and a Jugaad Baaz college watchman. Chaos follows. The dream lotteries to become wealthy overnight are out, and the Fukrey movie is a heavy dose of laughter. Four boys, or 'Fukrey' (a colloquial Punjabi term for slackers), who band together to make quick money are the focus of the movie, which is set in Delhi. Two students who are perpetually dreaming of stardom, Hunny (Pulkit Samrat) and Choocha (Varun Sharma), are in the group. They later meet Lali (Manjot Singh), whose father owns a candy store, and Zafar (Ali Fazal), a struggling musician, through college security guard Pandit (Pankaj Tripathi). Every night, Choocha has a dream that Hunny translates into a lottery number that they purchase.
Victoria and Abdul - 6.8
The year is 1887, marking Queen Victoria's 50th year of rule. Two arbitrary Muslim subjects from India are chosen to visit England for the Golden Jubilee celebration and give the Queen (Dame Judi Dench) a Mohur, a Mughal commemorative coin. The liveried Indians are supposed to present Victoria with the coin at a banquet at Windsor Castle before leaving right away for India, but things go horribly wrong when Abdul Karim (Ali Faizal), the taller and more attractive of the two men, attracts the Queen's attention. For the remainder of the Jubilee, she asks that the two Indians serve as her footmen. Abdul Karim becomes one of Victoria's favourite and most reliable confidants as a few weeks turn into 14 years. He gradually introduces India, its traditions and cuisines, as well as its social issues under British rule, to the lonely and jaded Queen. The enquiring monarch is also taught by him how to read and write in Urdu.


As a result, he earns the enmity and jealousy of the Royal Family, especially Prince Edward, also known as Bertie (Eddie Izzard), the heir to the throne and the promiscuous son of Queen Victoria. The family plots to harm Karim both individually and collectively, but Victoria is unwavering and unyielding in the face of their hostility. The Queen frequently travels with Karim to places like Florence, the French Riviera, Osborne House, and Balmoral Castle. After Victoria's passing in 1901, Albert exacts swift and ruthless retribution. Abdul Karim, his wife, and children are abruptly removed from their royal cottage, leaving him broken-hearted and in mourning. He is placed on a ship and sent back to India, where he will never come back. All of Victoria and Abdul's correspondence is destroyed, along with anything else that might suggest a close relationship between the two. Up until the film's debut in 2017, little was known about the relationship.

Happy Bhaag Jayegi - 6.4
Diana Penty plays the feisty and reckless Amritsari kudi Happy, who runs away from her own wedding to be with her boyfriend Guddu (Ali Fazal). This enrages her intended groom and would-be politician Bagga (Jimmy Sheirgill). When Happy doesn't end up with either and unintentionally lands in Pakistan, confusion results. Sparks fly when she runs into aspiring politician Bilal (Abhay Deol). However, he and Zoya are engaged (Momal Shiekh). Who is the winner? A runaway bride is the focal point of Happy Bhag Jayegi, a new, lighthearted take on cross-border camaraderie. It tempts you into temporarily suspending reason because it provides clean entertainment with lots of jokes. The main plot revolves around the characters' cat-and-mouse game with a dash of romance.

This movie, to a certain extent, satisfies your curiosity about our neighbours and their culture. The situational humor, clever writing, and excellent casting make the comic caper work. Many of the laugh-out-loud moments in the first half are caused by Piyush Mishra's chaste Urdu speaking. Even though Jimmy Sheirgill doesn't get the girl, he does land memorable roles, and his portrayal of Bagga in this film is the standout. Jimmy consistently steals the show, whether it be by calling Ali, or Justin Bieber, or uttering the phrase 'Mere shaadi rukwane ke peeche, padosi mulk ka haath hai.' Ali and Abhay are equally capable. The stunning Diana Penty makes an impression as the vivacious Punjabi Happy, a very different character from the one she played in Cocktail. She shines the entire time. Momal has integrity. The second half falters a little because the love songs come on abruptly and without much realism. The juvenile chase scene at the end is also cartoonish. Overall though, for the two hours that it runs, the family comedy pulls the right strings and alters the present (if not the history) of Indo-Pak relations. Janaab, sit back and enjoy the ride!

Death On Nile - 6.3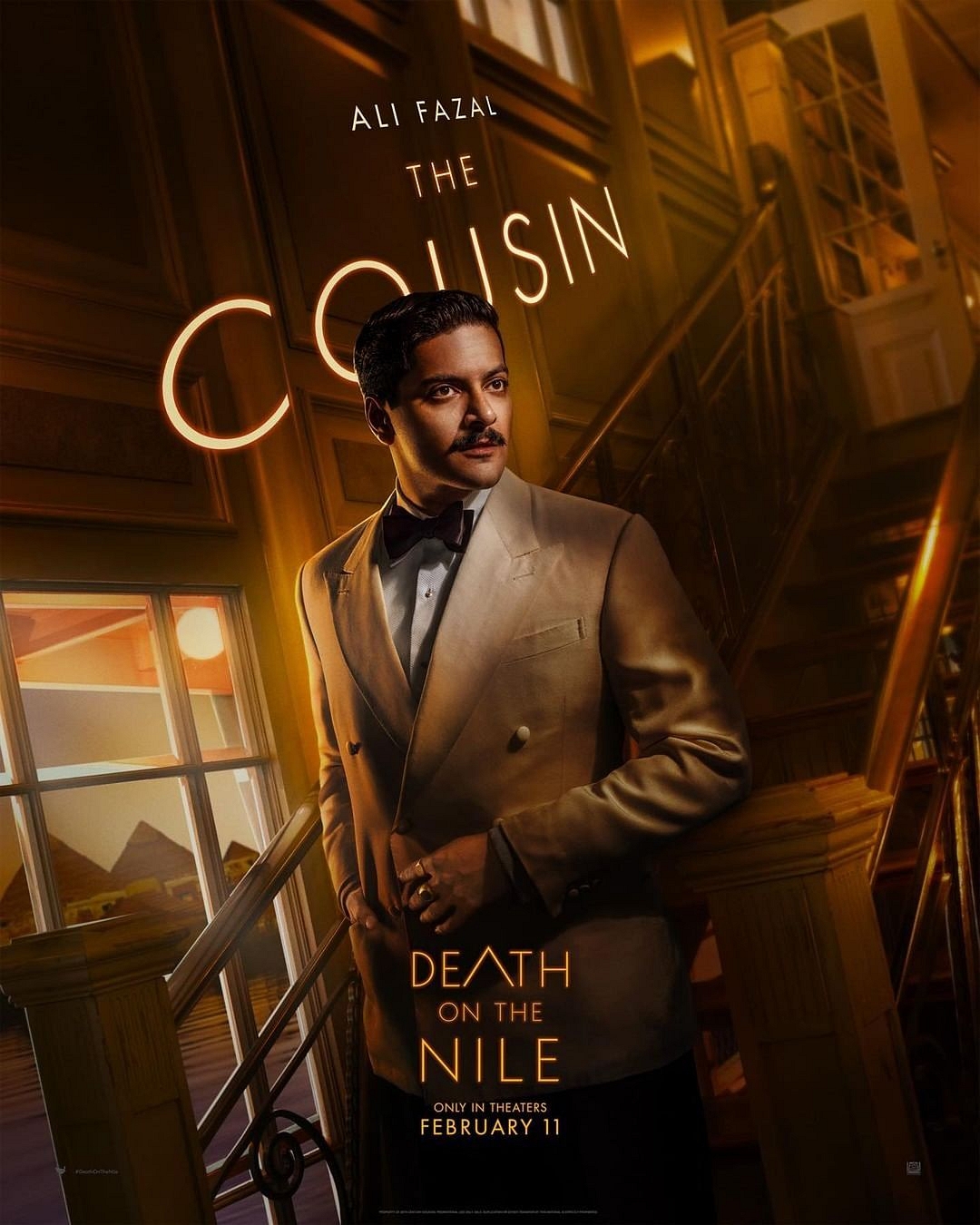 Hercule Poirot is tasked with looking into the murder of a young heiress while on vacation on the Nile. Egypt, 1937. A newlywed millionaire is discovered murdered on board while Hercule Poirot, a renowned Belgian detective, is taking a lavish cruise down the Nile. Every wealthy passenger on board the opulent SS Karnak harbours a grudge against the deceased wealthy heiress, so meticulous Hercule Poirot armies himself with time and tenacious persistence to find the murderer among them. Can Poirot identify the perpetrator of the death on the Nile while following a thin trail of inconspicuous clues before another person perishes?

Khufiya
Vishal Bhardwaj's upcoming film Khufiya, starring Tabu and Ali Fazal among others, will bring his trademark dark thriller genre to Netflix. The film's first look teaser was released on Monday as part of the OTT streaming platform's Films' Day event in Mumbai. The 47-second teaser reveals nothing about the film's plot and leaves fans with many unanswered questions. Tabu is seen gazing off into the distance at the start of the teaser, which has a spooky and unsettling background score. Several other characters from the movie, such as Ali Fazal, Wamiqa Gabbi, Azmeri Haque Badhon, and Ashish Vidyarthi, are then revealed in a montage. A person (apparently Tabu) is seen standing in the background as Ali makes a brief two-second appearance on screen and is heard laughing.

A blurry image of Tabu lighting a cigarette appears at the end of the teaser. The teaser doesn't contain any dialogue. Based on Amar Bhushan's spy novel Escape to Nowhere, the movie is scheduled for release later this year. According to the official movie synopsis, Krishna Mehra (Tabu) works as an agent for the Research & Analysis Wing. As she struggles with her dual identity as a spy and a lover, she is tasked with finding the mole selling India's defence secrets. The exact release date and other information about the movie are currently under wraps.

Ali Fazal's Career Timeline
Ali Fazal's Struggles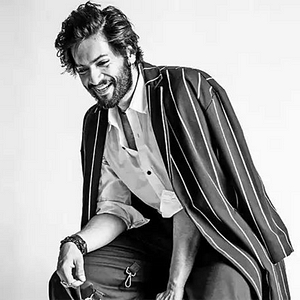 Actor Ali Fazal has made a name for himself in both Bollywood and Hollywood, but that doesn't stop him from learning something new every day. The actor believes that our generation has been conditioned to learn by rote and chase higher grades in order to succeed. I gave my all to what I loved, following it. I don't think any profession is bad, but without passion, it's just a job. Although I didn't really struggle as much, I believe that this word in particular has turned into such a negative source. I can speak from personal experience when I say that learning is an ongoing process. Life is about working smarter, not harder, right now says Ali Fazal.
Ali Fazal's Networth and Income
The amount of assets that exceed liabilities is referred to as net worth. Cash, real estate, and anything else of value are examples of assets. Networth is a person, business, or household's overall wealth, including all financial assets and liabilities. Net worth is not calculated on a yearly basis. So, how much is Ali Fazal currently worth? Ali Fazal has a net worth of more than 25 crores. In addition, he charges up to 60 lakh for a film. He also owns a lavish home in Mumbai. He owns several luxury vehicles, including a BMW 3 Series GT, a Mercedes Benz GLE 250 D, and an Audi A4.
Ali Fazal's Awards and Achievements
Filmfare OTT Awards
2021 Nominee Popular Award Best Supporting Actor - Drama Mirzapur (2018)
Hamptons International Film Festival
2017 Winner Variety 10 Actors to Watch
Indian Television Academy Awards, India
2021 Nominee Indian Television Academy Award Best Actor - Web Series Mirzapur (2018)
IWM Digital Awards
2019 Nominee Popular Awardn Most Popular Supporting Actor in a Web Series Mirzapur (2018)
Vogue Beauty Awards
2018 Winner Vogue Beauty Award Most Beautiful Couple of the Year
Ali Fazal Interesting Facts
Ali Fazal made his Hollywood debut in Furious 7. Interestingly, Ali was in a remote location in India when he had to send his audition for the role, and he literally climbed a top of a hill to get the network to record his audition, which earned him the role. I suppose the effort was well worth it.
Ali was an athlete in his earlier years of education. We now understand why he has such a hot body. In high school, he played football and basketball; these two sports rank among his favourites.
Ali Fazal never ceases to astound us! Along with being an excellent guitarist and athlete, he also enjoys writing poetry. Yes, Ali appreciates poetry and believes that it can express much more feelings and emotions than a simple statement ever could. Woah! What else is a boy ever capable of?
Contrary to popular belief, Ali did not make his acting debut in 3 Idiots but rather in the independent film Ek Tho Chance directed by the legendary Saeed Akhtar Mirza, who is also known for such masterpieces as Albert Pinto Ko Gussa Kyun Aata Hai and the TV series Nukkad. Sadly, the movie was never released because Pritish Nandy Communications was forced to cease operations at the time.
Ali is one of the few Indian actors to have ever performed the internationally renowned solo man act play White Rabbit, Red Rabbit; following this, he joined actors such as Academy Award winner Whoppi Goldberg and Emmy Award winner Darren Criss. Nassim Soleimanpour, a contentious playwright, only provides the actors with the script on stage in front of a live audience.
In terms of his career, Ali Fazal began with a minor part in James Dodson's comedy 'The Other End Of The Line.' Ali Fazal made his Bollywood debut in the well-known film '3 Idiots,' where he played the minor role of Joy Lobo. Although his performance was brief, it nonetheless made an impression on the audience as a whole. Later, in 2011, he played a significant part in the film 'Always Kabhi Kabhi.'
Social Media
Frequently Asked Questions