Masaba Gupta | Biography, Age, Husband, Family, Networth

Faraz Shaikh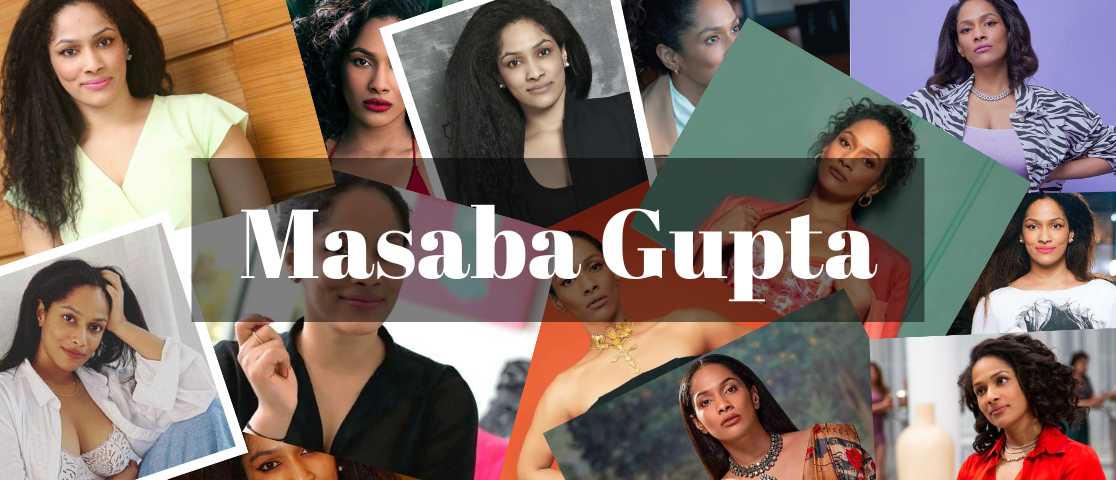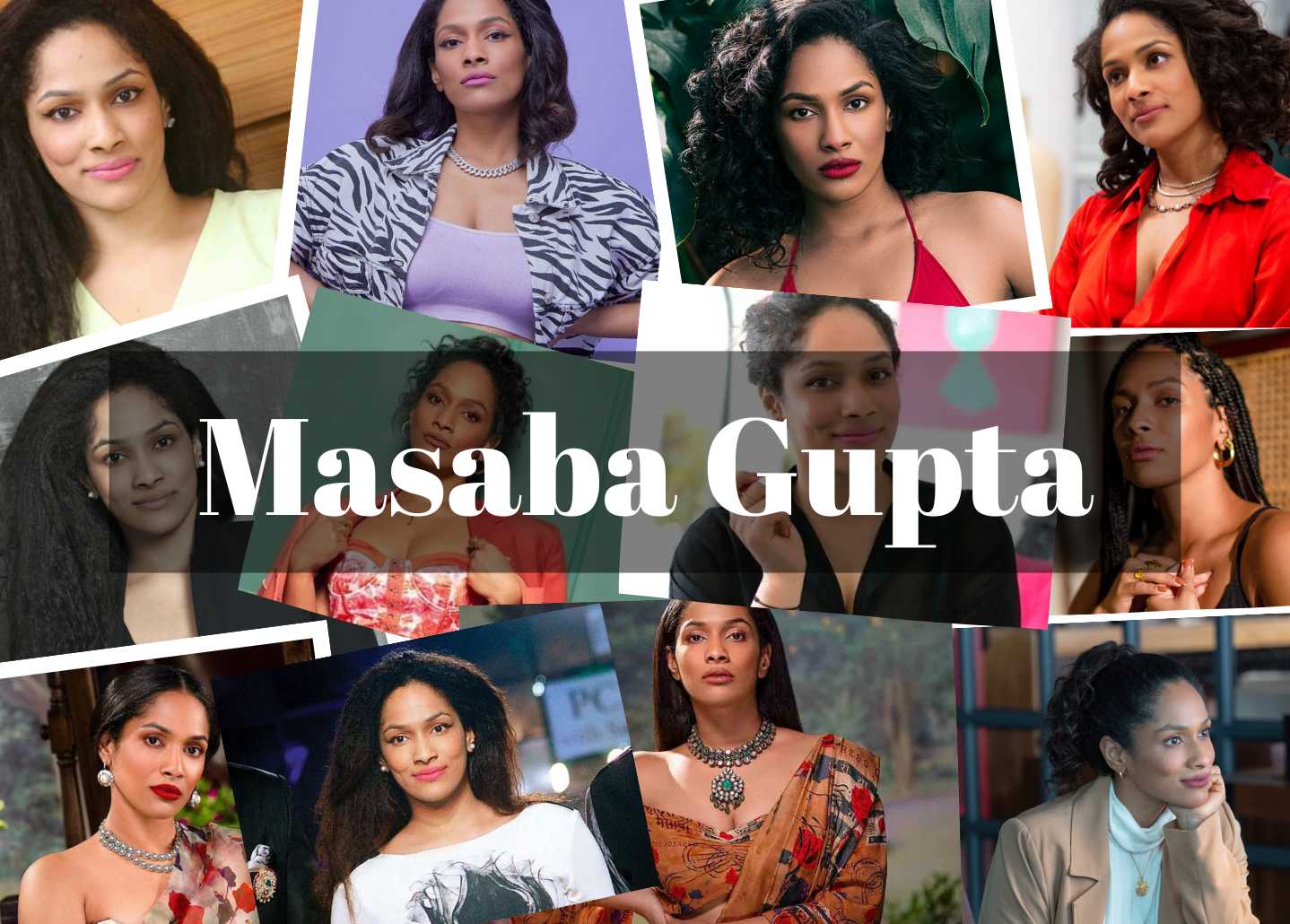 Masaba Gupta's Age and Masaba Gupta's Biography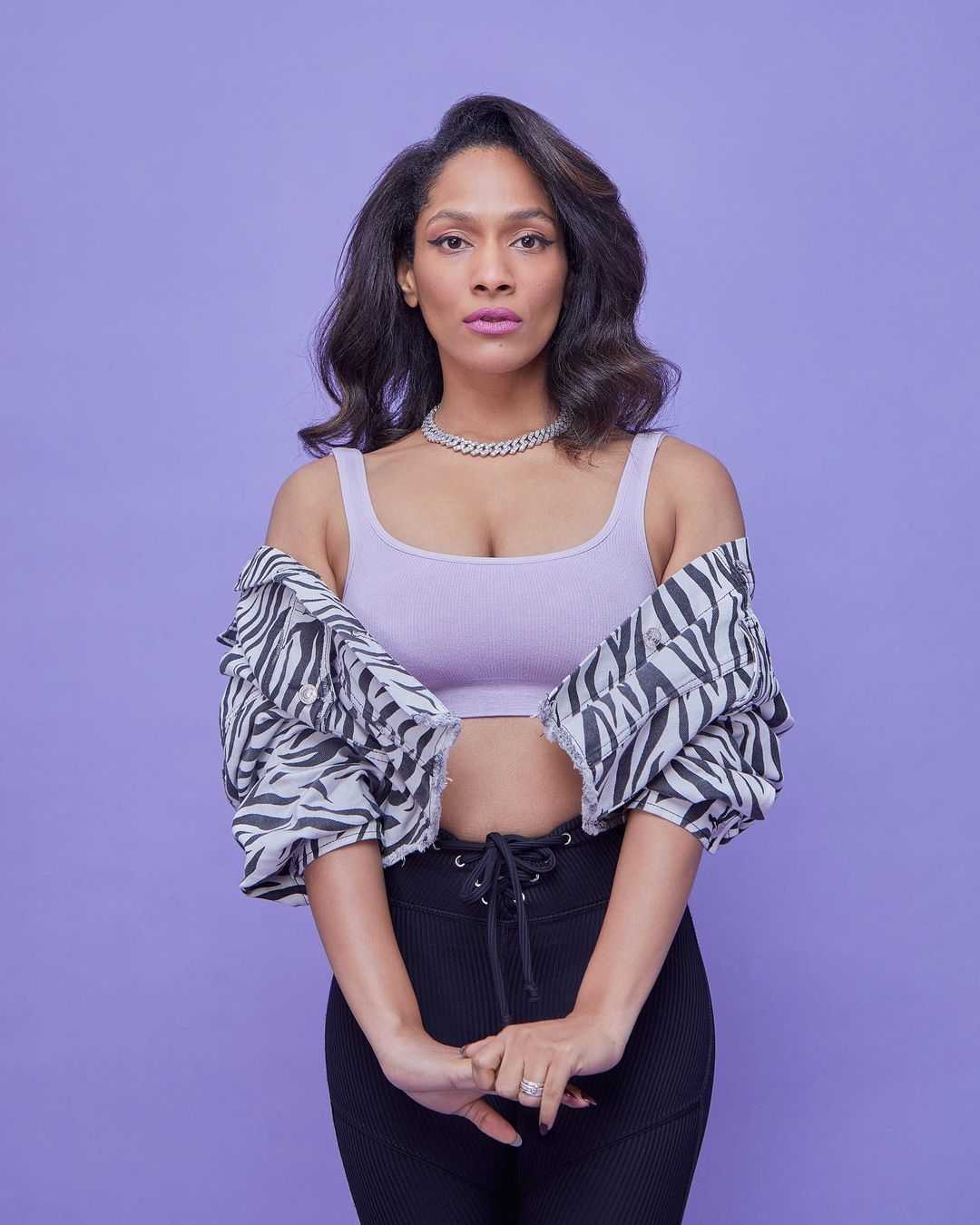 Masaba Gupta's birthday date is on November 2, Masaba Gupta's birthyear is 1989. She is an Indian fashion designer who owns the House of Masaba label. Masaba Gupta's place of birth is in Mumbai, Masaba Gupta's mother is Neena Gupta and Masaba Gupta's father is West Indies cricketer, Viv Richards. Masaba Gupta's parents never married, and she was raised by Neena Gupta after the family relocated from New Delhi to Mumbai. Masaba Masaba is a semi-fictional series in which Gupta and her mother Neena Gupta share snippets of their lives through design and film.

Based on the life of Masaba Gupta, Masaba Masaba is a streaming biographical drama series from India. It is produced by Ashvini Yardi's Viniyard Films and written and directed by Sonam Nair. Masaba Gupta and her mother Neena Gupta play themselves in the film. The show debuted on Netflix on August 28, 2020. Masaba Masaba made a comeback for Season 2. On July 29, 2022, Season 2 of 'Masaba Masaba,' starring Masaba Gupta and Neena Gupta, premiered on Netflix.

Keep reading to know more about Masaba Gupta's biography, family, age, birthday, affairs, husband, height, new movies, upcoming shows, career timeline, school, college, education, and to see exclusive Masaba Gupta photos.

Claim Your FREE Celebrity Shoutout
✕
Claim Now!
Masaba Gupta's Childhood
Masaba Gupta's age is 33 years as of 2022. Masa Gupta's zodiac sign is Scorpio. Masaba Gupta started practising to play tennis when she was 8 years old but quit when she was 16 years old. Masaba Gupta, who had a strong love for both dance and music, wanted to join Shiamak Davar's dance group but decided against it when her mother advised it. Masa Gupta then enrolled in a music and dance course in London but left early due to loneliness and homelessness. Later, Masaba Gupta's college name is SNDT Women's University's Premlila Vithaldas Polytechnic. Masaba Gupta aspired to be a tennis player until she was 16 years old when she decided to channel her creative energy into music and dance. She then channelled that energy into creating clothing that was distinct from the existing styles and silhouettes. Even so, her passion for all three art forms is mutual. Masaba Gupta is currently one of India's top designers and is widely regarded for her outstanding work as a designer.
Talk To Similar Celebrities
Masaba Gupta Husband and Family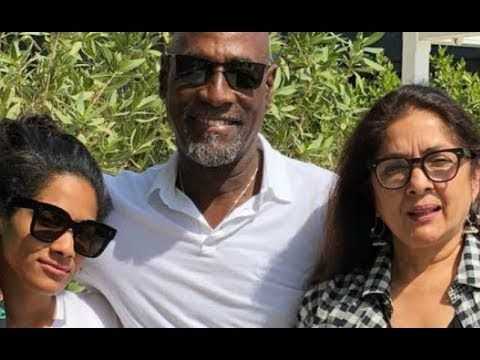 Masaba Gupta is the daughter of Sir Viv Richards and Neena Gupta. Neena Gupta is an Indian actress and television director who works primarily in Hindi films. Sir Isaac Vivian Alexander Richards is a retired Antiguan cricketer who played for the West Indies from 1974 to 1991. Masaba Gupta is married to Madhu Mantena. Madhu Varma Mantena is an Indian film producer and entrepreneur who works in Hindi, Telugu, and Bengali film production and distribution. Masaba Gupta's husband is Madhu Varma Mantena. Masaba Gupta's marriage date was 2 June 2015. But their marriage did not last for long as they got divorced in the year 2020.
Masaba Gupta's Husband and Relationships
Masaba Gupta - Madhu Varma Mantena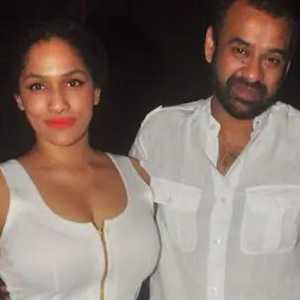 Masaba Gupta's husband was Madhu Mantena, a producer, from 2015 to 2019. Masaba Gupta married filmmaker Madhu Mantena in a court wedding on June 2, 2015, in Mumbai. Masaba's marriage to Madhu Mantena had created quite a stir on social media at the time. Everything made headlines, from Masaba's unconventional bridal gown to the lavish reception. Another Bollywood marriage has come to an end. Masaba Gupta and Madhu Mantena, the designer and producer, have decided to part ways. Masaba Gupta announced their trial separation on Instagram 'We both made this decision after consulting with professionals and our parents. What we both want out of life individually is putting undue strain on our marriage and love.'
Masaba Gupta's husband - Satyadeep Misra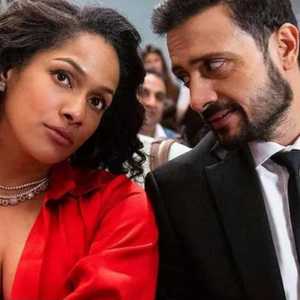 Masaba Gupta and producer Madhu Mantena previously wed, whereas Satyadeep and Aditi Rao Hyadri were partners for five years. Madhu Varma and Masaba Gupta received a divorce decree in September of 2022. Contrarily, Satyadeep and Aditi Rao Hydari separated in 2013. We enquire as to whether Masaba and Satyadeep will soon make their romance public.
Masaba Gupta Career
Masaba Gupta got his start young, at the tender age of 19. With a degree in apparel manufacturing and design, she began with looks that spoke to her personally. She made care to express her message through her design since she had a narrative to tell. She didn't initially consider fashion to be important, but she wanted to establish herself in the dancing community. Masaba realized that fashion was her vocation after taking home a few significant accolades during her college years. She developed the capacity to successfully combine and strike a balance between originality, usability, and financial viability to manage her brand, 'House of Masaba'.
Masaba Gupta's style has been described as a fusion of traditional and modern with modernity dominating. She specialises in ethnic clothing for ladies and works with silk, chiffon, cotton, and elaborate embroidery. She is renowned for her unique prints, feminine drapes, and feminine silhouettes. The Mumbai daily broadsheet dna noted her 'Tamil script sarees and jackets and the way she employs cotton and muslin as examples of how her work has a unique Indianness in a very modern milieu'. Masaba Gupta collaborated with Maybelline New York in 2016 to create a collection of clothes inspired by the company's new lipstick line, but the project fell through due to a variety of logistical issues. Her Stylista collection was her biggest regret in her career, according to her.
In 2017, she was tasked with representing India in an exhibit featuring re-designs of Levi's iconic trucker jacket. She went with her trademark cow motif. The exhibit also included a re-design by Justin Timberlake and other celebrities. Masaba Gupta is credited with being the first Indian designer to host a fashion show on Instagram. She claims that WhatsApp accounts for approximately 60% of her sales. In order to cater to Muslim ladies who desire to wear Indian high fashion, she established a hijab-saree brand in 2018. Masaba Masaba, a semi-fictional series in which Gupta and her mother Neena Gupta share snippets of their lives through design and film, madel debut on Netflix in 2019.
Masaba Gupta Career Timeline
Masaba Gupta Networth and Income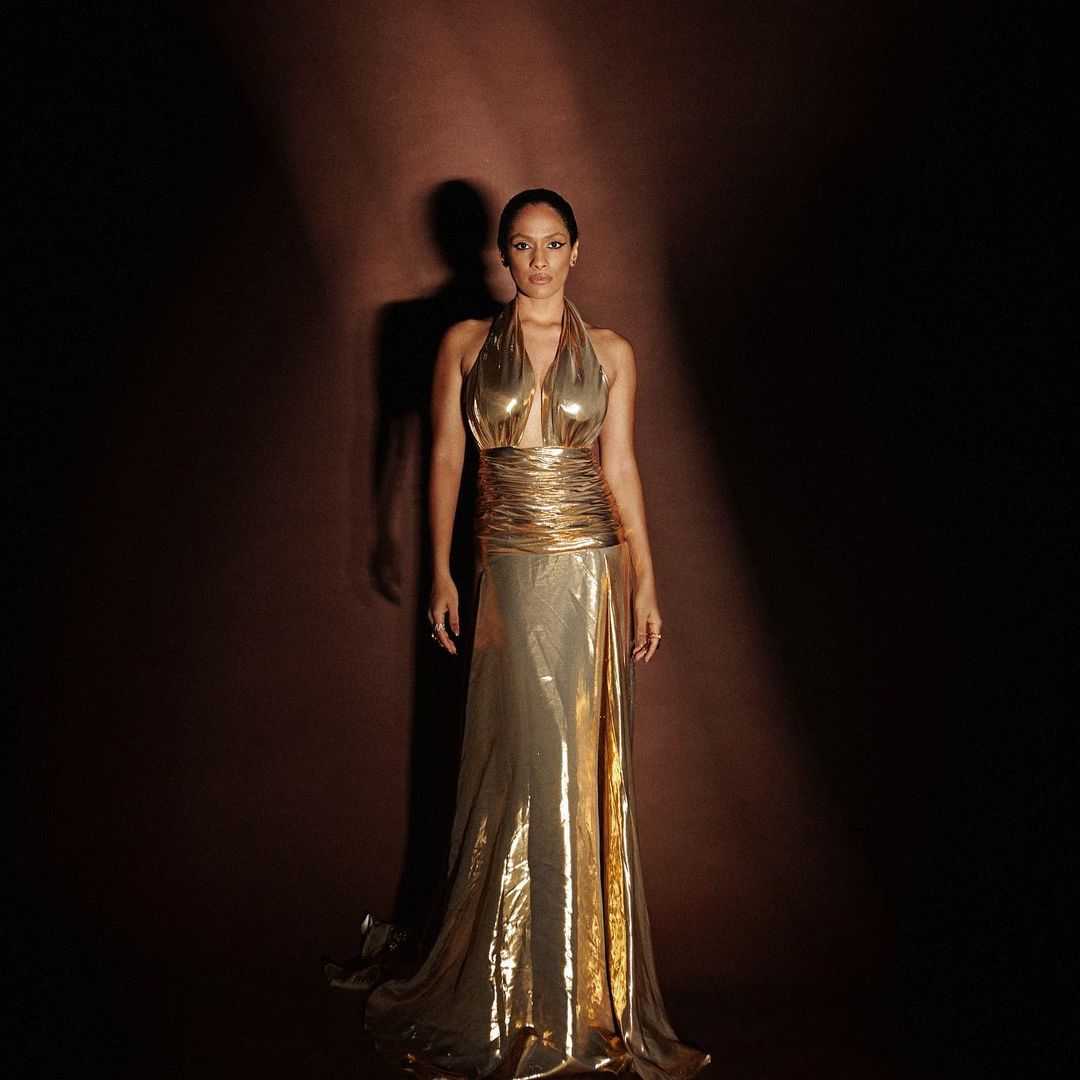 The amount of assets that exceed liabilities is referred to as net worth. Cash, real estate, and anything else of value are examples of assets. It is the value of everything you own less everything you own. Net worth is not calculated on a yearly basis. Masaba Gupta's networth has had a lot on. Entrepreneur, Chameleon, and Founder of The House of Masaba, according to her Instagram account. She most recently added actress to her array of identities. The Daily Hunt estimates Masaba Gupta's net worth at a gross $9 million, or around Rs 65 crores, thanks to the success of the House of Masaba, her numerous partnerships, and her recent entrance into acting. And it appears like she is just getting started.
Masaba Gupta Awards and Achievements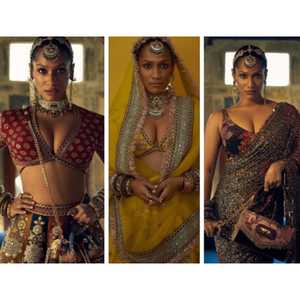 Masaba Gupta is the only designer in the country to have a series on her life this is one of Masaba Gupta's Achievements That She Takes Pride In. Masaba Gupta is a well-known fashion designer in the industry. Masaba Gupta began her career in the fashion industry when she was 19 years old. Soon after, she established her own fashion empire, the House of Masaba, and rose to become one of the industry's top designers.
Masaba Gupta Interesting Facts
Her birth, which occurred outside of marriage, drew unwanted media attention. She was born as the result of an extramarital affair between her parents, Indian celebrity Neena Gupta and cricketer Vivian Richard. Neena Gupta recently opened up about it, saying that while the three have a good relationship, she regrets getting involved with a married man.
Masaba Gupta struggled with mental health issues as a child. Masaba Gupta had a difficult upbringing. When your parents are famous, you are thrust into the spotlight. This became a negative force of attention for Masaba, nearly ruining her childhood. Furthermore, because she had thick and curly hair, kids would often mock her for it or play tricks on her, such as poking pencils in her head. All of this caused Masaba to lose her self-confidence, which she regained as she grew up and took over the fashion world.
Masaba Gupta is a huge fan of Beyonce. Masaba Gupta has been a Beyonce fan for a long time. She not only looks up to her as her idol, but she also hopes to meet her one day; it is at the top of her bucket list.
She would have been a desk job if she hadn't been a designer! Masaba Gupta revealed that if she hadn't been a fashion designer, she would have worked in an advertising agency. Coming from a family of famous names, such as her mother, veteran actress Neena Gupta, it almost feels like she was destined for something more than a desk job!
Masaba Gupta is gearing up for her upcoming Netflix show, 'Masaba Masaba,' after designing outfits for some of the country's biggest names. The show will take us on a candid journey through Masaba's life, showing us how she rose from being a girl next door to becoming India's most beloved designer. Her mother, Neena Gupta, expressed her joy and excitement for the occasion!
Social Media
Frequently Asked Questions