Vijay Deverakonda | Biography, Age, Wife, Career, Movies

Sanskruti Kamble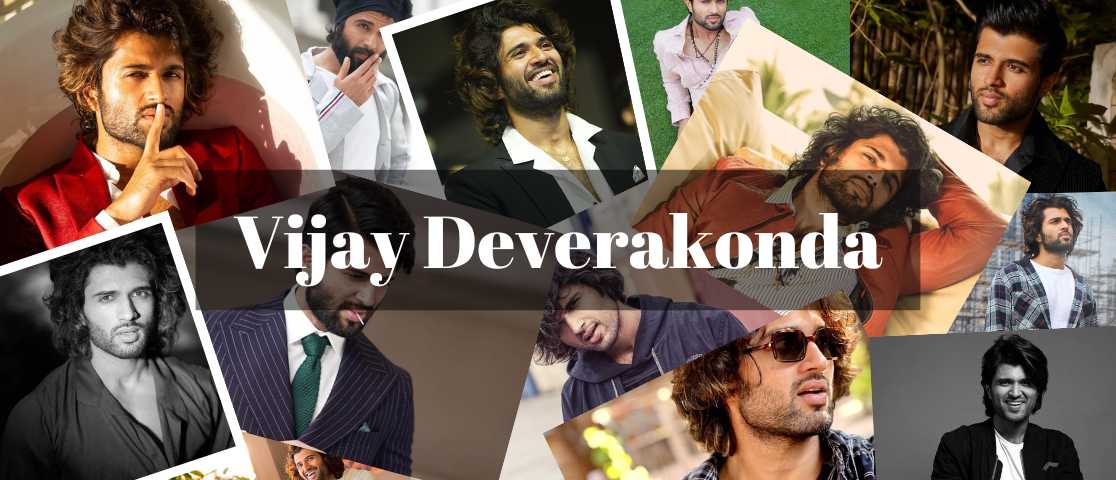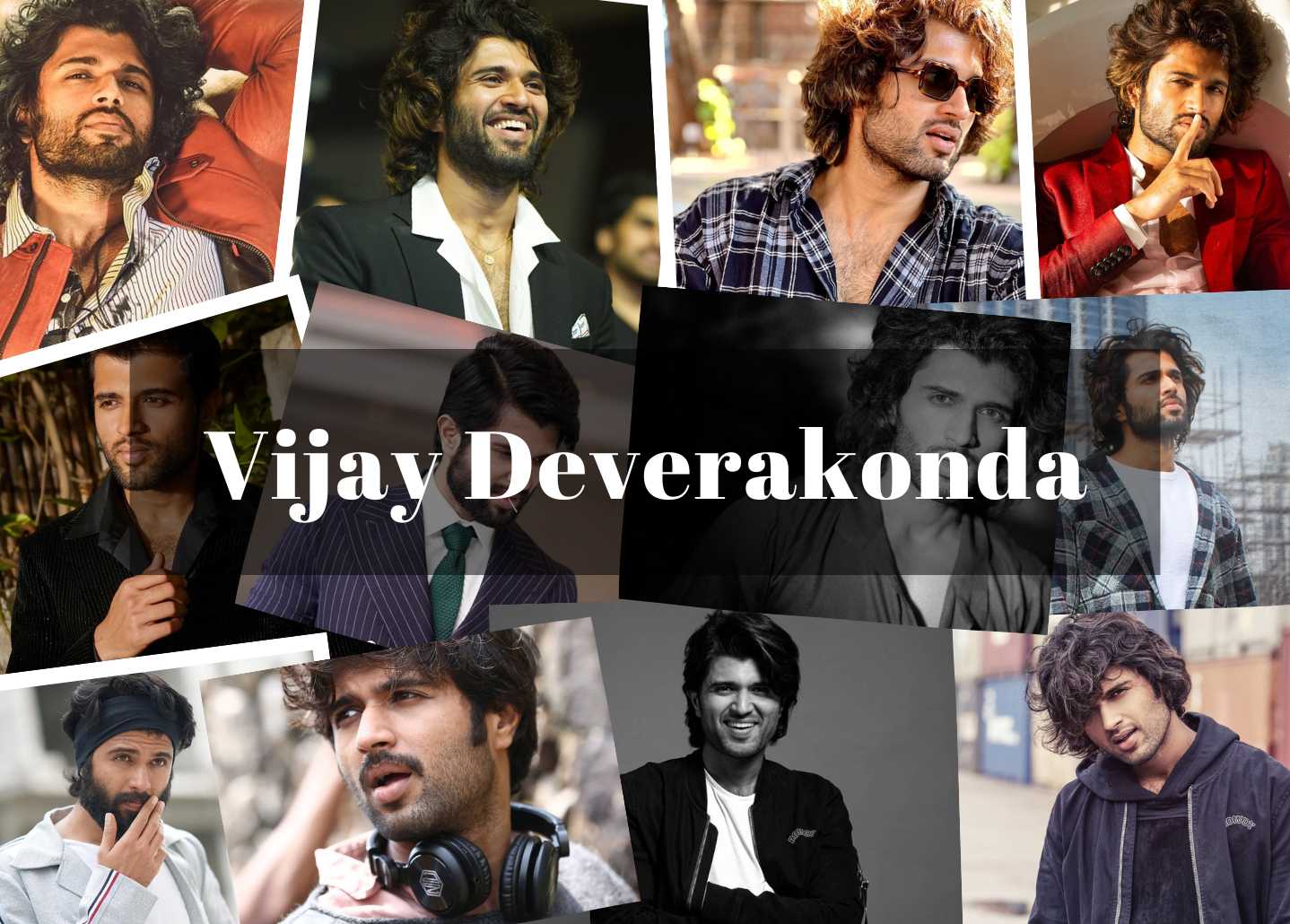 Vijay Deverakonda's Biography and Vijay Deverakonda's age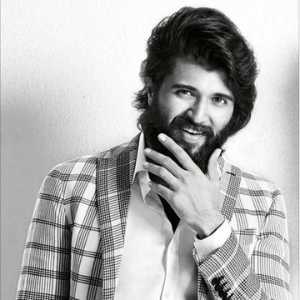 Vijay Deverakonda is an Indian actor. Here we have covered, Vijay Deverakonda's biography. Vijay Deverakonda's birthday is on May 9. Vijay was born in the year 1989, Vijay Deverakonda's age is 33 years as of 2022. Vijay Deverakonda's real name is Vijay Sai. Vijay Sai is an Indian actor and producer best known by his on-screen name Vijay Deverakonda. He primarily works in Telugu cinema. He has received a SIIMA Award and a Filmfare Award. With Nuvvila (2011), Deverakonda made his Telugu film debut. Yevade Subramanyam (2015) and Pelli Choopulu earned positive reviews (2016). He achieved recognition with the hit movie Arjun Reddy (2017) and continued to succeed in 2018 by appearing in the highest-grossing Telugu films of the year, Mahanati, Taxiwaala, and Geetha Govindam. Vijay Deverakonda's height is said to be 6 feet.
Additionally, Deverakonda is the owner of King of the Hill Entertainment, a production company that debuted with the release of Meeku Maathrame Cheptha (2019). According to Google's yearly report, he was the most searched South Indian actor in 2019 and was included in Forbes India's 30 Under 30 list.
Keep reading to know more about Vijay Deverakonda's biography, family, Vijay Devarakonda's age, birthday, girlfriend, Vijay Devarakonda's wife, height, new movies, upcoming movies, career timeline, school, college, education, and to see exclusive and handsome Vijay Deverakonda images.

Claim Your FREE Celebrity Shoutout
✕
Claim Now!
Vijay Deverakonda's Childhood Life and Education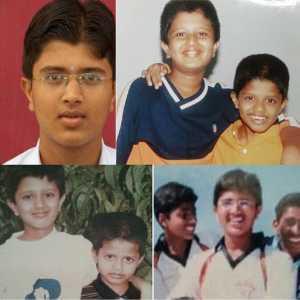 Vijay Deverakonda's birthday is on May 9. Vijay's birthyear is in 1989, Vijay Deverakonda's age is 33 years as of 2022. Vijay Deverakonda's real name is Vijay Sai. Govardhan Rao and Madhavi gave birth to Deverakonda Vijay Sai in Hyderabad, Andhra Pradesh (now Telangana). His family comes from the village of Thummanpeta in the former Mahbubnagar district (now Nagarkurnool). His father used to direct short television serials, but he gave it up after seeing little success. In Puttaparthi, Deverakonda attended the boarding Sri Sathya Sai Higher Secondary School until the tenth grade. He has a bachelor's in business. Anand, his younger brother, is a fellow actor. Vijay Deverakonda's height is to be 6 feet.
Talk To Similar Celebrities
Vijay Deverakonda's Wife and Family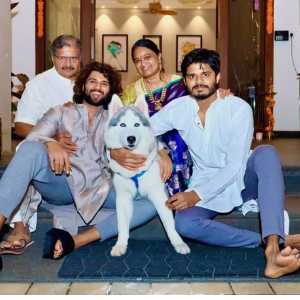 In the Nagarkurnool district, in Achampet, Vijay Deverakonda was born. His mother, Madhavi Deverakonda, is the owner of a speakeasy in Hyderabad, while his father, Govardhana Rao, is a television director. Anand, his younger brother, is employed by "Deloitte" in the USA. Father of Vijay was a TV director and performer. His mother was a trainer for soft skills and personality development at Speak Easy in Hyderabad.
Vijay Deverakonda's Wife, Relationships and Affairs
Rashmika Mandanna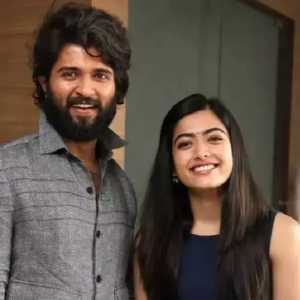 The World Famous Lover actor disclosed his relationship status in an interview with a reputable newspaper. He declared that, even if he were in a relationship, he would keep it a secret and refrain from speaking to the public about it. Previously, the actor was related to Rashmika Mandanna, who starred in his film Dear Comrade, and Virgine, a Belgian girl. No comments, he said. I would definitely keep my relationship a secret, even if I am in one. What use does it serve to tell these stories? No one should be interested.

I would also inform my friends and my parents. I will reveal it to the world as well when it happens, but there is time for it. My life shouldn't be used as a form of entertainment. Vijay Deverkonda does not have a wife yet. Vijay Deverakonda's girlfriend is rumoured to be a celebrity from south. However, Vijay had mentioned that he is in love with his job and that he is not yet prepared for marriage. Actor Geetha Govindam is currently filming his forthcoming movie. Director Puri Jagannadh's film Fighter. From a Goa holiday to wedding rumours, Rashmika Mandanna and Vijay Deverakonda's charming connection is well-documented. For their admirers, Rashmika Mandanna and Vijay Deverakonda have established BFF objectives.
Vijay Devarakonda's Movies and Career Journey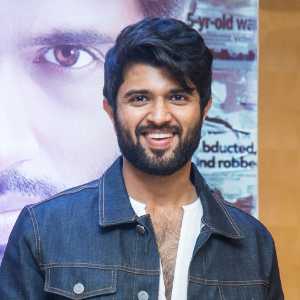 Vijay's brief employment with the Hyderabad-based theatre troupe Sutradhar was his first significant step into the entertainment industry. He participated in a three-month programme, which introduced him to numerous plays in Hyderabad's theatre scene. He had a protracted relationship with Ingenium Dramatics. He soon entered the theatre. Life is Beautiful by Sekhar Kammula included Vijay in a supporting role. He first met Nag Ashwin, an assistant director at the time, while working on that set. Vijay later received his breakthrough part in the 2015 film Yevade Subramanyam alongside renowned actor Nani thanks to Nag Ashwin.

The daughters of Ashwini Dutt, a prominent producer in the Telugu cinema industry, produced the movie. When filming began, Swapna Dutt hired him to work at her company after Priyanka Dutt supported him and spotted his potential. Vijay's portrayal of Rishi won over hearts across the Telugu states, making the movie a huge success and earning him praise from both fans and critics. Pelli Choopulu, a romantic comedy directed by Tharun Bhascker Dhaassyam and starring Ritu Varma as the female lead, was Vijay Deverakonda's most recent film. The film went on to become a huge success. Arjun Reddy, starring Vijay, was a commercial success.
Vijay Devarakonda's Movie World Famous Lover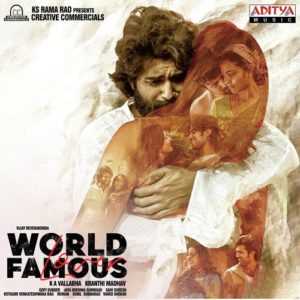 In 2020, Kranthi Madhav will write and direct the Telugu-language romantic drama movie World Famous Lover. Vijay Deverakonda, Raashi Khanna, Aishwarya Rajesh, Catherine Tresa, and Izabelle Leite all appear in the movie. Under the auspices of Creative Commercials, K. A. Vallabha is in charge of producing it. Though Aishwarya Rajesh's performances were acclaimed, the film received negative reviews from both reviewers and viewers. Gautham, a budding author, acknowledges the faults he made in his relationship as he expresses his sorrow through writing love stories.
Vijay Devarakonda's Movie Arjun Reddy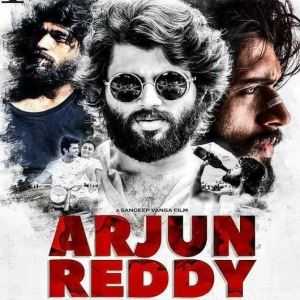 Sandeep Reddy Vanga wrote and directed the 2017 Telugu romantic drama film Arjun Reddy, which was also produced by his brother Pranay Reddy Vanga's production business Bhadrakali Pictures. Rahul Ramakrishna, Jia Sharma, Sanjay Swaroop, Gopinath Bhat, Kamal Kamaraju, and Kanchana play supporting roles alongside Vijay Deverakonda and c. Arjun Reddy Deshmukh (Deverakonda), a high-functioning alcoholic surgeon with anger control issues, is the subject of the movie. After his sweetheart Preethi Shetty (Pandey) got married, Arjun started down a self-destructive path; the movie centres on his fall and subsequent rise.

Sandeep Vanga's experiences as a physiotherapy student served as some inspiration for Arjun Reddy. He spent two years writing the script, and it took four to five years for the movie to be made. Principal photography started on June 20, 2016, and it took 86 working days to wrap up in Hyderabad. Aside from Italy, other filming sites included Mangalore, Dehradun, and New Delhi. The music and score were written by Radhan and Harshvardhan Rameshwar, respectively. Shashank Mali edited the movie, with Raj Thota serving as the director of photography.
The movie, which had a $5–$4.15 crore budget, debuted on August 25, 2017, across all countries. Positive reviews were given to the film's directing, script, cinematography, and performances by the actors, particularly Deverakonda's, although it attracted criticism for its apparent promotion of drug misuse among young people and for its romantic sequences. The movie was a box office hit, earning a total of 51 crores, with a distributor share of 26 crores. At the 65th Filmfare Awards South, it was nominated for six awards, including Best Telugu Film and Best Telugu Director for Vanga. Deverakonda's performance as the Best Telugu Actor was the sole award the movie got. The movie was recreated in Tamil twice, first as Adithya Varma (2019), and once as Kabir Singh (2019), (2020).
Vijay Devarakonda's Movie - NOTA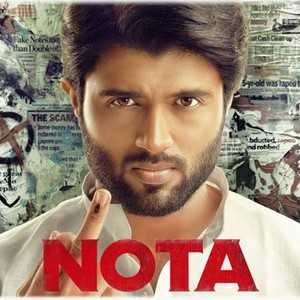 Anand Shankar's political thriller NOTA was released in India in 2018. It was simultaneously filmed in Tamil and Telugu, and it features Mehreen Pirzada and Vijay Deverakonda in the key roles. Vijay Deverakonda is making his Tamil film debut. Supporting actors include Sathyaraj, Nassar, Karunakaran, Priyadarshi Pullikonda, Yashika Aannand, M. S. Bhaskar, and Rajendran. The movie, which was produced by K. E. Gnanavel Raja under his production company Studio Green, was based on the novel Vettattam by Shan Karuppusamy, who also contributed to the screenplay. The main character of the movie is Varun, a chief minister's son who succeeds to the post after his father is accused of corruption. Varun, who has no prior political experience, quickly discovers that he must stay seated for a longer period of time.
Vijay Devarakonda's Movie - Taxiwala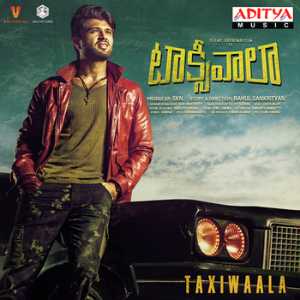 Director Rahul Sankrityan and producers UV Creations and GA2 Pictures present Taxiwaala, a 2018 Indian Telugu-language supernatural comedic thriller film. Malavika Nair, Priyanka Jawalkar, and Vijay Deverakonda are the film's main actors; Madhunandan, Ravi Varma, and Shiju play minor roles. Jakes Bejoy composed the soundtrack. A modified Hindustan Contessa used as the vehicle. The movie opened to favourable reviews on November 17, 2018, and it was a financial success. After quitting a few odd jobs, Shiva decides to become a cab driver. Things change, though, as he experiences terrifying episodes while driving and attempts to investigate the riddle.
Vijay Deverakonda's New and Upcoming Films
Sukumar is the director of the untitled romantic comedy starring Vijay Deverakonda. Vijay Deverakonda is the major lead actor in the film, which was made by Kedar Selagamsetty. Hero is a romantic comedy film that Anand Annamalai directed. by the banner of Mythri Movie Makers. The primary actors in the film are Vijay Deverakonda and Malavika Mohanan, with Kannada actor Diganth Machale playing a pivotal role. There is music by Pradeep Kumar. Shiva Nirvana, known for his work on Majili, helmed the love comedy Kushi. In addition to Jayaram, Sachin Khedakar, Murali Sharma, Lakshmi, Ali, Rohini, Vennela Kishore, Rahul Ramakrishna, Srikanth Iyengar, and many others, the film stars Vijay Deverakonda and Samantha in the key roles. Hesham Abdul Wahab composed the soundtrack, and G Murali and Prawin Pudi handled the filming and editing, respectively. Under the umbrella of Mythri Movie Makers, Naveen Yerneni and Ravishankar Yalamanchili produced the movie.
Vijay Deverkonda's Liger Movie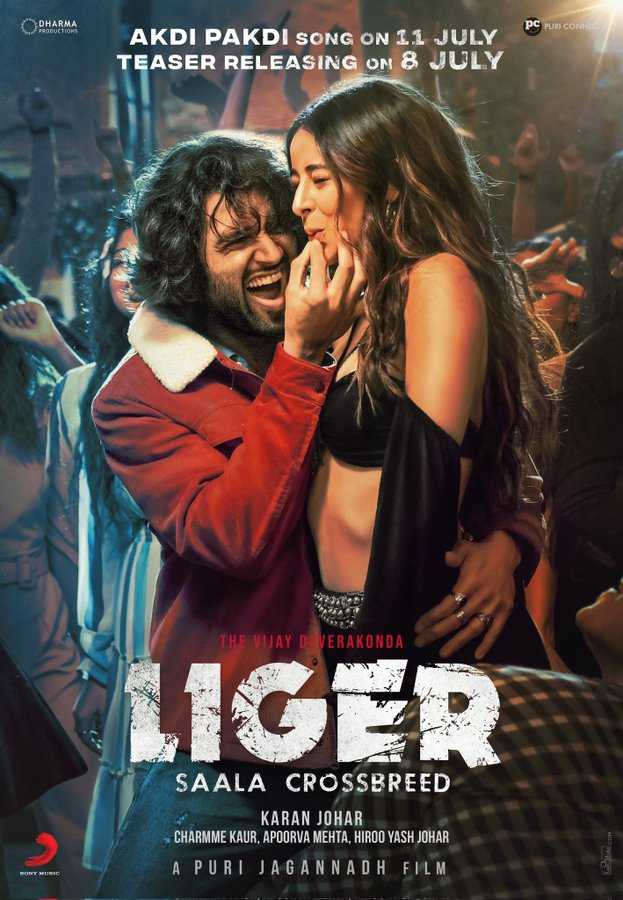 Puri Jagannadh will soon release the sports action movie Liger, which he also wrote and will direct. The movie, which was simultaneously filmed in Hindi and Telugu, is made by Dharma Productions and Puri Connects. Along with Ananya Panday, Ronit Roy, and Ramya Krishna, who play crucial parts, Vijay Deverakonda plays as the movie's titular MMA fighter boxer. American boxer Mike Tyson makes his acting debut in Indian cinema with a lengthy appearance. Before the title Liger was revealed in January 2021, the movie had already been confirmed in 2019. Deverakonda's first Hindi-language movie is Liger, while Panday's first Telugu-language movie is Liger. Tanishk Bagchi and Vikram Montrose wrote the songs. Due to the COVID-19 epidemic, production endured delays after principal photography started in January 2020. After a few more pandemic-related shooting pauses, production on Liger began in February 2021 and was completed in February 2022. On August 25, 2022, Liger is scheduled for cinema release.Check out Vijay Deverakonda Liger movie poster here -

Vijay Deverkonda's kushi Movie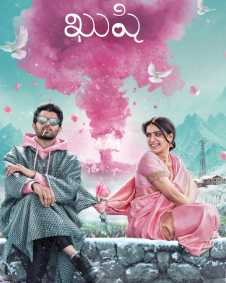 Shiva Nirvana is the author and director of the upcoming romantic comedy Kushi, which translates to Happiness. Vijay Deverakonda and Samantha Ruth Prabhu are its stars, and Mythri Movie Makers is the producer. The movie is slated to open in theatres on December 23, 2022, right before Christmas.

It was revealed in December 2019 that Dil Raju would produce the movie under Sri Venkateswara Creations, with Shiva Nirvana directing Vijay Deverakonda. The movie was then officially released in April 2022 under the working title #VD11, with Mythri Movie Makers serving as the production company. The movie's title was officially announced to be Kushi in May 2022.

Vijay Deverakonda's Movie list and Career Timeline
Vijay Deverakonda's Controversies
Vijay sparked a debate in 2020 when he expressed his opinions about the nation's political structure. The Arjun Reddy actor added, while speaking with Baradwaj Rangan and Anupama Chopra for Film Companion, that he does not think everyone should be able to vote. He said that persons from middle class backgrounds should not be permitted to vote since their interests are more at risk. "The political system itself is not making sense in some manner," he stated, referring to the way we conduct elections. Even allowing everyone to vote, in my opinion, is inappropriate.

The superstar, who is 31 years old, provided an example to further explain his point: "We all agree on who will pilot the aircraft when we board a jet to Bombay, according to this idea. As if we should allow the 300 passengers on the plane pick who gets to ride along? No, we leave it up to an effective organisation like the airlines to pick who is the most qualified, who has the best grasp of the industry, or who is the best candidate to pilot the aircraft." He also stated that the future of our nation lies in a dictatorship. If I could, I'd like to rule as a dictator. That is how you may alter something. I'm trying to be helpful, and you may not know what's best for you, but if you persist with it, it will pay off in five or ten years. Although you need a nice guy, tyranny is often the best course of action, the actor stated.
Vijay Deverakonda's Net Worth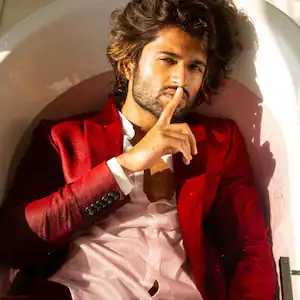 In 2022, $5 million US will be worth 37 crore Indian rupees, according to various reports on the websites. He has produced a number of blockbuster films that have elevated him to stardom in South Indian cinema. The monthly salary of Vijay Deverakonda exceeds 50 lakh rupees. He makes a lot of money acting in movies, which is the main source of his fortune. The average movie pay for Vijay Deverakonda is 6–7 crore rupees. Vijay Devarakonda Resides in the prime locality of Jubilee Hills, Hyderabad. Around Rs. 15 crores is the estimated value of this real estate property.

The star of the hugely successful Telugu movie Arjun Reddy, Vijay Devarakonda, has purchased a beautiful home in Hyderabad's Jubilee Hills neighbourhood. This home is reportedly priced at 15 crores. Vijay posted a picture of himself in his new home with his parents and brother Anand on social media and informed his followers about home-grown worship. The number of cars in Vijay Devarakonda's collection is quite large. Vijay Devarakonda is the owner of some of the finest high-end vehicles available. Vijay Devarakonda is the owner of the car companies Range Rover, Mercedes Benz, and Audi.
Vijay Deverakonda's Awards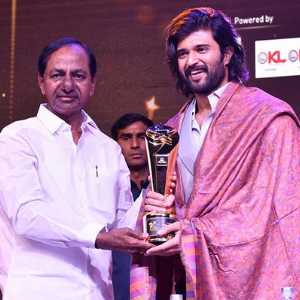 Vijay Deverakonda won Nandi Awards in the category of Special Jury Award for the film Yevde Subramanyam.
Vijay Deverakonda won Zee Golden Award Best Actor.
Vijay Deverakonda won Filmfare South Awards for Best Actor for the film Arjun Reddy.
South International Movie Awards for Best Actor for the movie Geeta Govindham.
6 Amazing Facts about Vijay Deverakonda
He is the son of Deverakonda Govardhan Rao, a Telugu film director. Vijay enjoys using his creativity. He thought the period leading up to his graduation was one of the dullest. We don't want to squander our money on you, and once his father asked him to do something. Then came the pivotal moment in his life when he asked his father to let him enrol in acting school.
In 2011, he makes his film novella debut. After 4 years, he finally got his chance to work in a movie with Yevale Subramanyam, which changed the course of his career and eventually led to him landing other prominent roles in subsequent films. In 2016, his film Pelli Choopulu won the national film award for best feature.
The first actor from Tollywood to amass 5 million Instagram followers is Vijay Deverakonda. Despite setting up the account in 2018, he outperformed Mahesh Babu and Allu Arjun in the process.
For the movie Arjun Reddy, Vijay won his first Filmfare, however he later sold it at auction. He donated the 25 lakhs he received as a result of this to the CM relief fund. For this, he claimed that the prize was less significant than the audience and supporters' adoration.
Rowdy Wear, his collection of fashionable clothing, has just been introduced. On both platforms, Rowdy has been ranked as India's top smartphone app in the Lifestyle category.
Vijay Devrakonda revealed that he was in love with Samantha Ruth Prabhu since his college days. During the trailer launch of Vijay's and Samantha's new movie 'Khushi', Vijay Devrakonda said that he fell in love with Samantha on the silver screen ever since his college days. He still adores her and they are now good friends.
Social Media
Frequently Asked Questions