Ananya Panday | Biography, Affairs, Best Movies, Struggles

Faraz Shaikh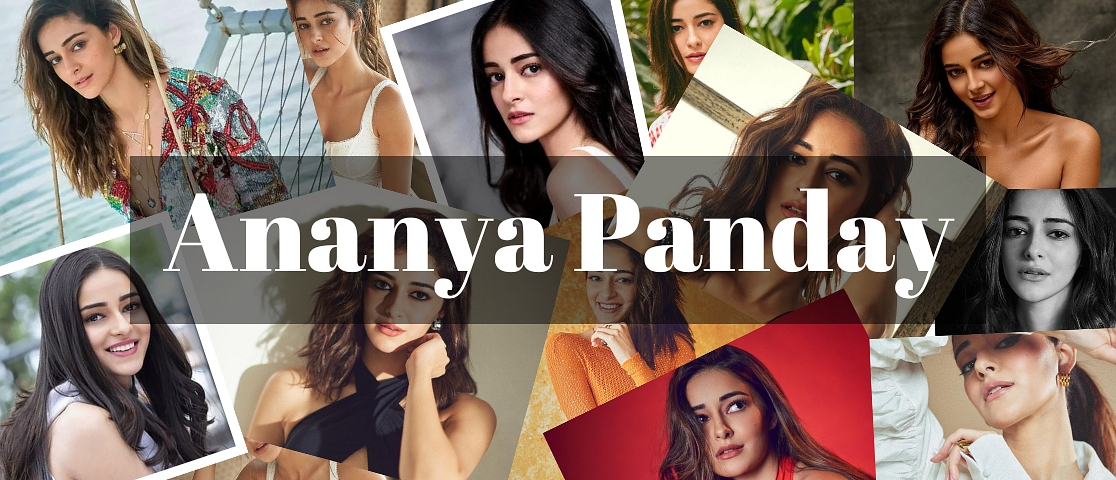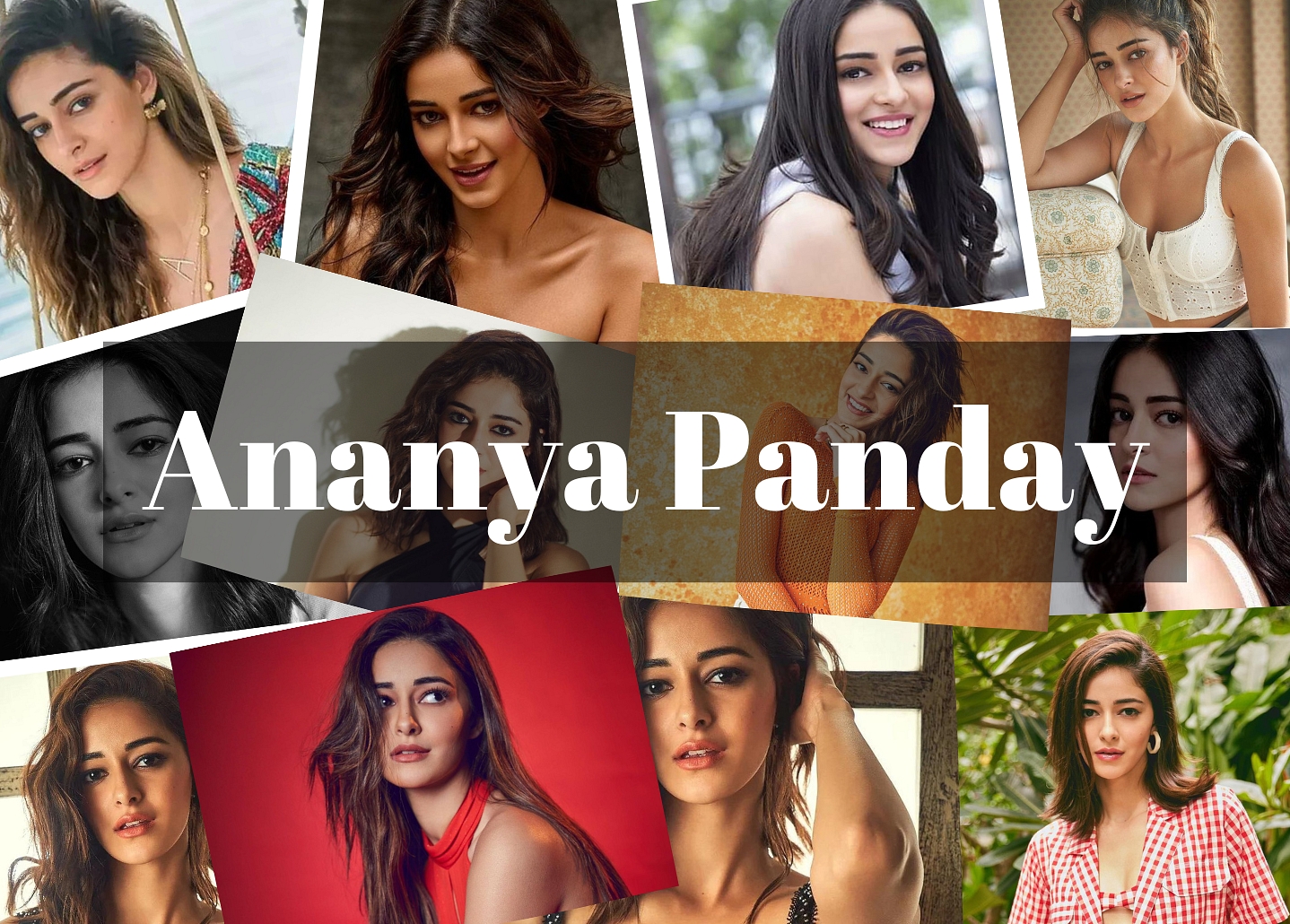 Ananya Panday's Biography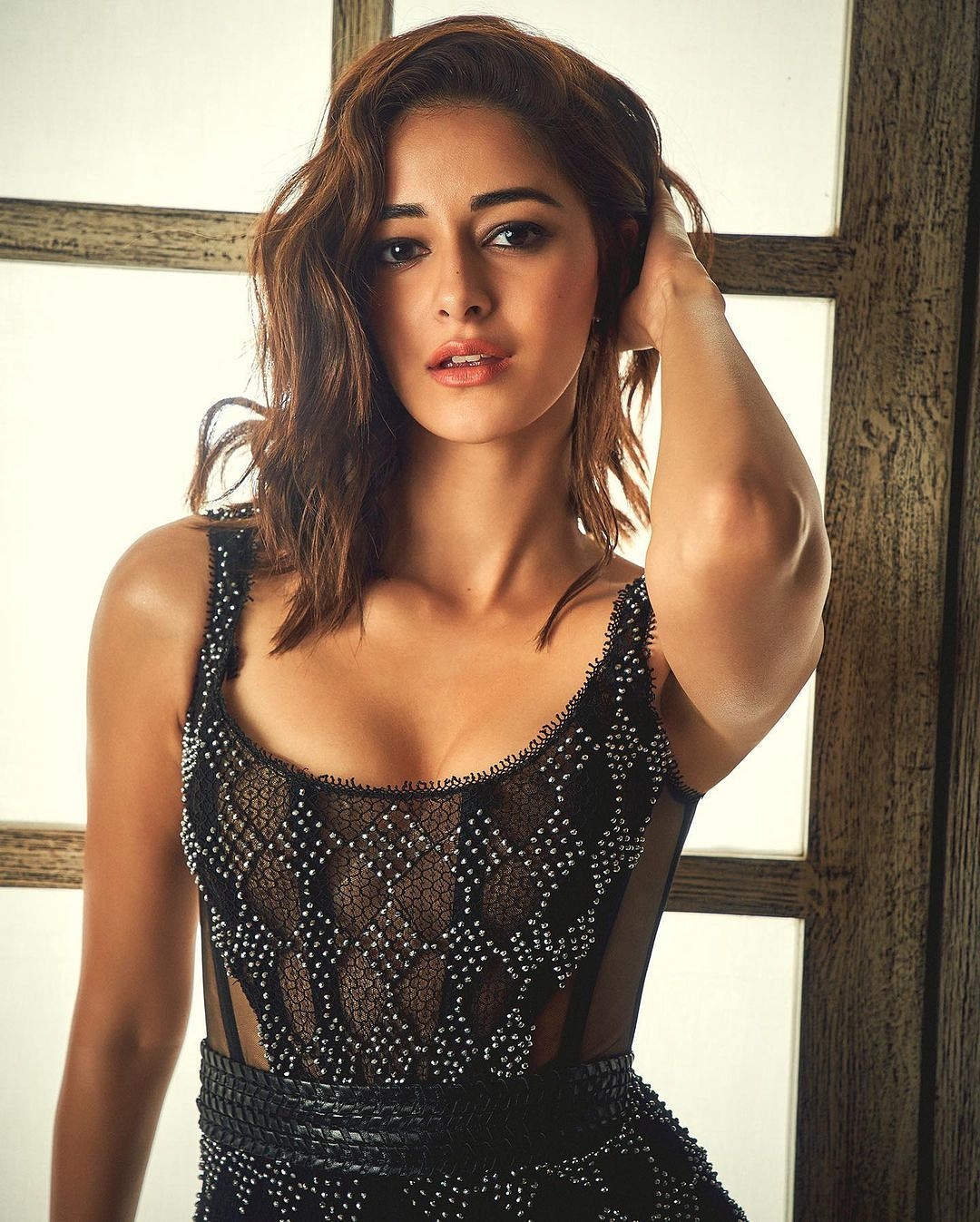 Ananya Panday is an Indian actress who works in Hindi cinema. She made her acting debut in 2019 with prominent roles in the comedies Pati Patni Aur Woh and the adolescent drama Student of the Year 2. She is the daughter of actor Chunky Pandey. Ananya Panday received the Filmfare Award for Best Female Debut for the earlier movie. Ananya Panday started the So Positive campaign in 2019 to raise awareness against cyberbullying, stop negativity, and foster a positive society. The project won the Initiative of the Year award at the 2019 Economic Times Awards.

Ananya Panday was born to actor Chunky Pandey and his wife Bhavna Panday on October 30, 1998, in Mumbai, Maharashtra. She is a Hindi (Bollywood) film actress and model from India. Rysa Panday is her younger sister. Ananya Panday attended Dhirubhai Ambani International School in Mumbai before pursuing a career in acting.

This blog will be very helpful to you if you're interested in learning more about the life of Ananya Pandey, one of the upcoming Bollywood stars, because we're going to share some fascinating details with you today. Therefore, if you're interested in learning more interesting details about Ananya Pandey's life, keep reading this article to learn about all of her accomplishments and conversations.

Talk To Similar Celebrities
Ananya Panday's Family and Ananya Panday's Education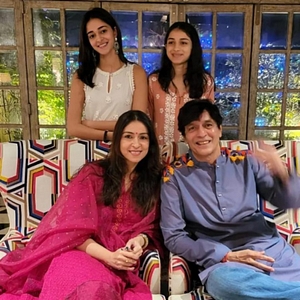 Ananya Panday was born on October 30, 1998. Ananya Panday's age is 24 years as of 2022. Ananya Panday's zodiac sign is Scorpio. Ananya Panday was born to Chunky Panday, an actor, and Bhavna Panday, a costume designer. Up till 2017, Ananya Panday attended Dhirubhai Ambani International School.

Ananya Panday attended the 2017 Le Bal des débutantes event hosted by Vanity Fair in Paris. Ananya Panday continued her education at the University of Southern California in Los Angeles before moving back to Mumbai to start an acting career. Ananya Panday made her Bollywood debut at the age of 18 in the sequel to Student of the Year, costarring Tiger Shroff and Tara Sutaria in one of the three principal parts.
Ananya Panday's Affairs and Relationships
Ananya Panday - Karan Jaising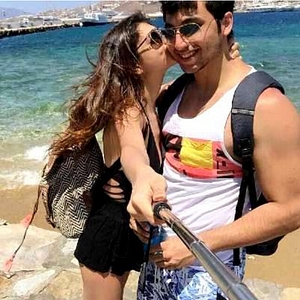 Following the announcement that her cousin Alanna Panday is dating Yudhisthir Jaising, Monisha Jaising's son, rumours are widespread that Ananya Panday is no longer single and that cupid has struck in the Jaising family itself. According to rumours, Ananya Pandey is also having an affair with Karan Jaising, Yudhisthir Jaising's brother. Ananya has reasons to grin in her personal life as well. According to a renowned tabloid, Ananya is dating ace designer Monisha Jaising's son Karan. As per Karan Jaising's Instagram, he shared a group photo last Christmas in which he put his arm over Ananya's shoulder. 'I've already got what I want for Christmas,' the caption said.

Ananya Panday - Ishan Khattar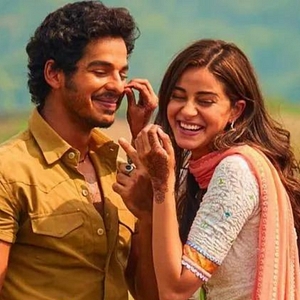 Although Ananya Panday and Ishaan Khatter had not publicly admitted to dating, their adorable social media banter and regular trips have sparked a number of rumours about their union. During a fan portion of an interview, Ananya was asked about her relationship status. At first, the actress tried to avoid the topic, but she eventually responded, 'I'm happy!.' Ananya said that she is content when the fan questioned if she is single. She was questioned about her favourite co-star by another fan during the same interview with Bollywood Bubble. Ishaan's name was quickly taken by her. Ananya Panday was recently seen arriving at Shahid Kapoor's birthday party with her rumoured beau Ishaan Khatter. In the 2020 movie Khaali Peeli, the rumoured couple had a starring role.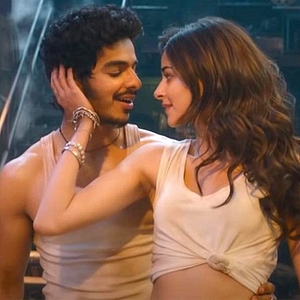 Ishaan Khatter and Ananya Panday have made news for their PDA, vacations, and chill sessions. However, according to sources, the couple has called it quits. On the Khaali Peeli sets, Ishaan and Ananya became friends and have been dating ever then. Pictures don't lie, despite the fact that the pair never acknowledged their relationship. After dating for around three years, the two apparently broke up. 'The two bonded well on the sets of Khaali Peeli, and it led to the beginning of a new journey,' a source said in a statement to Pinkvilla. But after three years of sharing their lives, they have made the decision to call it quits. It was a call that both parties made, and everything ended well. The two will keep their friendly relationship moving forward.
Ananya Panday's Career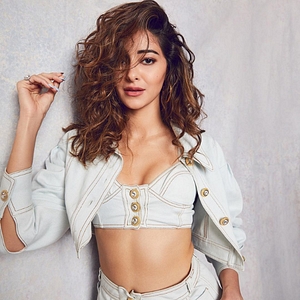 Ananya Panday made her Bollywood debut in 2019 with the comedy-romance film Student of the Year 2 (2019), directed by Punit Malhotra. The movie, which also starred Tara Sutaria, Tiger Shroff, and Panday, was made by Karan Johar under the umbrella of Dharma Productions.

Ananya Panday made a solid start and the movie was an average box office success. The actress is also referred to as the 'Teen sensation of the country' in popular culture. Ananya Panday's performance in Student of the Year 2 earned her the prestigious Filmfare Award for Best Female Debut (2019).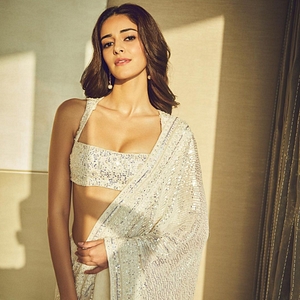 The following year, Ananya Panday co-starred with Kartik Aaryan and Bhumi Pednekar in Pati Patni Aur Woh (2019), a remake of the 1978 film of the same name. She portrayed a secretary who had an affair with a married man, a role originally played by Ranjeeta Kaur.

Pati Patni Aur Woh (2019) became a commercial success with a worldwide gross of 1.15 billion (US$14 million). For her roles in Pati Patni Aur Woh and Student of the Year 2, Panday won the Filmfare Award for Best Female Debut.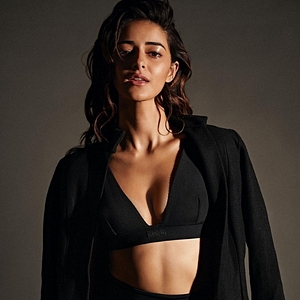 Ananya Panday co-starred with Ishaan Khatter in the 2020 action flick Khaali Peeli. In 2022, Ananya Panday co-starred with Deepika Padukone and Siddhant Chaturvedi in the Amazon Prime Video love drama Gehraiyaan.

'The surprise in this ensemble is Ananya Panday who lends a seriousness to Tia's perplexity and purity that makes you question why she opted to debut with the shallow sheen of Student of the Year 2,' stated Anna M. M. Vetticad of Firstpost.

The next action movie starring Ananya Panday and Vijay Deverakonda is Puri Jagannadh's bilingual Hindi and Telugu production, Liger. Ananya Panday will also be seen with Chaturvedi and Adarsh Gourav in the coming-of-age movie Kho Gaye Hum Kahan.
Ananya Panday's Best and Upcoming Movies
Student of the Year 2
A follow-up to the 2012 movie Student of the Year is titled Student of the Year 2. Tiger Shroff, Tara Sutaria, Ananya Pandey, and Samir Soni play the leading characters in the film. Tiger, Ananya, and Tara struggle for love in Student of the Year 2, which tells a story of love, friendship, sportsmanship, and companionship. In addition to winning the coveted title of 'Student Of The Year,' Rohan (Tiger Shroff), a student from Pishorilal Chamandas College, hopes to enroll at the exclusive St. Teresa to renew his passion with Mridula alias Mia (Tara Sutaria), a student there. As he finally gains admittance due to the sports quota, opportunity comes knocking. His path there coincides with that of the spoiled Shreya (Ananya Panday) and his elitist brother Manav (Aditya Seal). Both hearts and bones are broken as time goes on. A desi Avenger can eventually be pulled off by Rohan during a kabbadi match in the climax. Student Of The Year 2's plot is shallow and unconvincing candy floss. After seven years, the franchise's creators are ready to welcome new students and provide viewers with Student of the Year 2, which promises to be another delightful experience. Production credits for Student of the Year 2 go to Karan Johar, Hiroo Yash Johar, Apoorva Mehta, and Fox Star Studios Pvt. Ltd.
Pati Patni Aur Woh
Mudassar Aziz is the director of the Bollywood romance drama Pati Patni Aur Woh. Kartik Aaryan and Ananya Pandey play the key roles in the film. Sanjeev and Vidya played a married couple in the film, and it followed how their marriage suffers when the husband develops feelings for her secretary. On December 6, 2019, Pati Patni Aur Woh is expected to be released in theatres. A typical middle-class man named Chintu Tyagi struggles to decide between his wife and another woman.

A remake of the 1978 film of the same name, Pati Patni Aur Woh (The husband, the wife, and 'her') is a 2019 Indian Hindi language romantic comedy film. The movie, which had a 28 crore ($32 million) budget, starred Kartik Aaryan, Bhumi Pednekar, and Ananya Panday with Kriti Sanon making a guest appearance. The movie's main photography started in February 2019. It had a theatrical release on December 6 and a worldwide gross of 117.70 Crore, making it a monetary triumph.
Gehraiyaan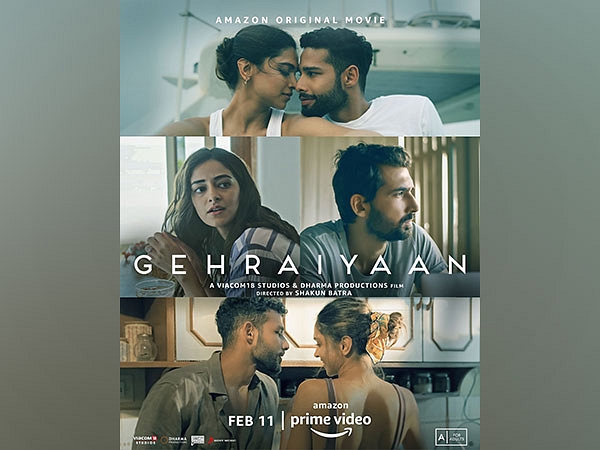 Shakun Batra is the director of the 2022 Bollywood drama Gehraiyaan. Deepika Padukone, Ananya Panday, and Siddhant Chaturvedi play the leading characters in the film. The central themes of Gehraiyaan are adultery and intricate contemporary relationships. Yoga instructor Alisha (Deepika Padukone) feels that both her personal and professional lives are in ruins. Her six-year relationship with failing writer boyfriend Karan has struck a boredom wall, and she is having trouble finding investors for her fitness software. Just as she begins to accept her boring life, her obscenely wealthy cousin (Ananya Panday) and her hotshot fiancé Zain appear (Siddhant Chaturvedi). Alisha and Zain quickly develop an irrational attraction to one another and start a passionate love affair while keeping their respective partners in the dark.
Liger
Puri Jagannadh's romantic sports action film Liger features romance and sports. Along with Ramya Krishnan, Ronit Roy, Ali, Makarand Deshpande, Shah Emtiaj, Vishu Reddy, Srinu Boddupalli, Abdul Quadir Amin, and many others, Vijay Deverakonda and Ananya Panday play the key roles in the film. Sunil Kashyap, Vikram Montrose, Tanishk Bagchi, and Lijo George-DJ Chetas wrote the soundtrack, which was also shot by Vishnu Sarma and edited by Junaid Siddiqui.

Producing the movie under the Dharma Productions and Puri Connects labels are Karan Johar, Puri Jagannadh, Charmme Kaur, Apoorva Mehta, and Hiroo Yash Johar. Former professional boxer Mike Tyson of the United States made a lengthy cameo appearance in this film. The Liger movie is scheduled to premiere on August 25, 2022.

Kho Gaye Hum Kahan
A new movie with the working title Kho Gaye Hum Kahan will be made by people whose favourite subject matter is discovering the numerous dimensions of friendship in cinema. We are referring to Zoya Akhtar, who co-owns Tiger Baby Films with Reema Kagti, and her brother Farhan, who works for Riteish Sidhwani's Excel Entertainment. Ananya Panday, Siddhant Chaturvedi, and Gourav Adarsh are among the newcomers who appear in Kho Gaye Hum Kahan, which is Arjun Varain Singh's first film as a filmmaker (PS - Ananya and Siddhant are also co-stars of an upcoming Shakun Batra movie). With a first-look teaser and poster, the cast and crew announced the movie on Thursday. The teaser is set to the tune Kho Gaye Hum Kahan from the Farhan Akhtar-coproduced film Baar Baar Dekho. 'Find your Friends and you won't need followers,' were the opening words used to introduce the topic of friendship. The teaser stated that Kho Gaye Hum Kahan would probably be released in 2023.
Call Me Bae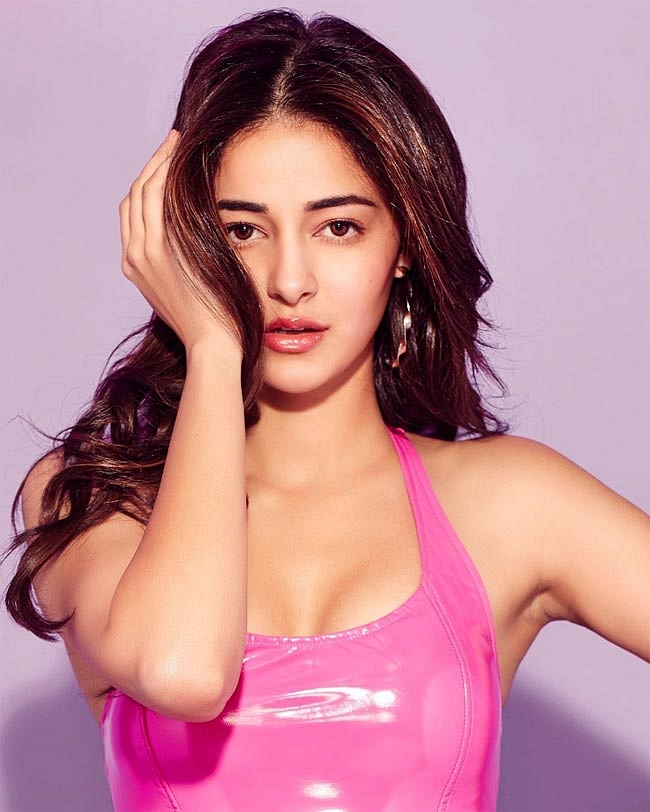 According to the most recent reports, Ananya Panday will make her OTT debut with the web series Call Me Bae on Amazon Prime Video after starring in Gehraiyaan, which was released on an OTT platform this year. The actress and Vijay Deverakonda were last seen together in Liger. From its premiere date to its plot, here is everything you need to know about this upcoming series. According to a recent report by entertainment website Peeping Moon, Ananya will play the show's title role, a wealthy billionaire fashionista. Ishita Moitra, Samina Motlekar, and Rohit Nair collaborated on writing the series, and Collin D'Cunha, who served as an assistant director on the films PK and Sanju, will be in charge of directing it. Furthermore, the show will be produced by Karan Johar's digital content company, Dharmatic Entertainment. However, no official confirmation has been received from any of these parties. Ananya Panday has a long history with Dharma Productions.
Ananya Panday's Career Timeline
Ananya Panday's Struggles
Ananya Panday appears to have earned the nickname 'struggling didi' according to remarks she made in an interview in 2019. In Rajeev Masand's Roundtable discussion, Ananya was one of the many bright rookies from Bollywood, if you recall. While attempting to be open and honest, she made a statement about experiencing 'struggle' on her path to Bollywood. Internet users found it incomprehensible that Ananya, a celebrity child (Chunkey Panday's daughter), who had an easy start with Karan Johar's SOTY 2, was talking about 'struggle.' And so the never-ending trolling started. Ananya recently made an appearance on season two of Arbaaz Khan's chat programme Pinch Me, where she was forced to read and respond to all the troll remarks. She handled trolls with a lot of grace because she was a sport. But she couldn't stand it when she saw the label 'Struggling didi' next to her name, so she responded, 'Did you struggle at all, please? Why do you refer to me as a struggling didi? It's very amusing.' This is one of the intriguing episodes that was disclosed in the recently released online video for Ananya's entire episode of Pinch Me 2.
Ananya had mentioned 'struggle' in relation to her father's journey to the uninformed. 'Being an actress has always been my dream. I will never turn down an acting role just because my father was an actor. My father hasn't appeared in any Dharma movies, and he's never watched Koffee With Karan. So it's not as simple as they say. She told Rajeev Masand, 'Everyone has their own road and their own difficulties. To others who are unaware, Ananya had stated 'struggle' in regard to her father's voyage. 'My lifelong desire has been to become an actress. I'll never decline an acting opportunity merely because my father was a performer. Neither my father nor he has ever been to Koffee With Karan or any of the Dharma films. It's not as easy as they say, then. She explained to Rajeev Masand, 'Everyone travels their own path and faces their own challenges. The difference, according to Siddhant Chaturvedi, who recently announced two films, is that 'Jahaan Humare Sapne Poore Hote Hai Hain, Wahi Inka Struggle Shuru Hota Hai' (their struggle begins where our dreams are fulfilled). Siddhant Chaturvedi agreed that everyone has their own struggle. A video of the incident went viral, and Siddhant received much praise for his remark. The phrase 'The Difference Yahi Hai Ki Jaha Hamare Sapane Pure Hote Hai Vaha Inka Struggle Shuru Hota Hai' Fantastic comment. One comment stated, 'Lagata Hai Ye Banda Sachmuch Sher Hai.' Another fan wrote, 'Boht Hard Bantai!'
Ananya Panday Controversies
The dispute surrounding Ananya's college was widely discussed. She allegedly lied about being accepted to USC, according to some of her undergraduate acquaintances. To end the entire controversy, she later shared documents. The newcomer was backed by Janhvi Kapoor, Arjun Kapoor, and Sonam K. Ahuja. Ananya admitted during one of her interviews that she did not attend college despite being accepted into a journalism programme. But according to a lady posing as Ananya's classmate on Instagram, the actress never submitted an application to a university abroad. Internet users immediately accused the actress of lying about getting into a US university. Ananya later stated on Instagram that she had been admitted into the USC Annenberg School for Communication and Journalism for a major in Communication for the Spring 2018 semester by posting images of her admissions letters as evidence. But she twice tried to delay her admission since she was filming. Ananya chose to pursue filmmaking rather than pursuing a university education.
Ananya appeared on 'Fabulous Lives of Bollywood Wives,' and after viewers noticed that the actress had borrowed a line from 'Keeping Up With The Kardashians,' they started to tease her online. I have grown up with you and papa abusing, Ananya had said in humor. When I was younger, I mistakenly believed that you all called me F**k '. Internet users quickly noted that Khloe Kardashian had first used this phrase. Ananya had explained her position on the debate on Arbaaz Khan's chat show, saying, 'I never pretended those were my comments. Khloe deserves full credit for the line, in my opinion '.
The Narcotics Control Bureau (NCB) recently questioned Ananya on her purported WhatsApp conversations with Aryan Khan, who was detained in a drug bust. Shah Rukh's son and Ananya were allegedly talking about buying and using narcotics on WhatsApp, an NCB source had claimed to TOI. According to reports, the actress has refuted all claims that she gave drugs to Aryan Khan. They were childhood pals.
Ananya Panday's Networth and Income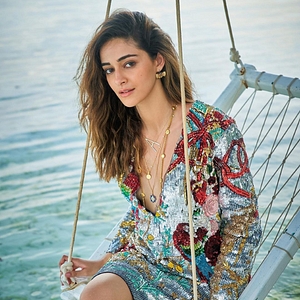 The amount of assets that exceed liabilities is referred to as net worth. Cash, real estate, and anything else of value are examples of assets. It is the value of everything you own less everything you own. Net worth is not calculated on a yearly basis. So, how much is Ananya Panday currently worth?


Ananya Panday's net worth is thought to be over $4 million, or about INR 29 crores. Ananya Panday's salary per film is around 2 to 3 Crore Rupees and Ananya Panday's monthly income is estimated to be Rupees 50 Lakhs. A white Mercedes E-class belongs to Ananya Panday. She also has a Hyundai Santa Fe SUV and a Skoda Kodiaq.
Ananya Panday's Awards and Achievements
Filmfare Awards
2020 Best Debut (Female) Student Of The Year 2
Zee Cine Awards
2020 Best Debutant - Female Student Of The Year 2
Ananya Panday Interesting Facts
The original choice for SOTY 2 wasn't Ananya Panday. Disha Patani and Sara Ali Khan were the alternatives contending for the selection before Ananya Panday.
Big Alia Bhatt fan Ananya Panday admires Alia Bhatt greatly and aspires to be just like her.
Ananya Panday is the eldest child. Ananya Panday, the senior daughter of renowned actor Chunky Pandey, is frequently pictured with Ahaan and Alana Pandey, her cousins.
You can rely on Ananya's fashion choices. The young actress has a perfect understanding of fashion. Ananya is well known for her fashion choices. Ananya Panday frequently posts glitzy images to her social media pages, giving millennials goals.
Did you know that the actress made her debut appearance at the elegant Le Bal Gala in Paris? In order to introduce their offspring, who ranged in age from 16 to 25 to society, this banquet brought together affluent families from throughout the globe. One of the celebrity youngsters, Ananya, was chosen to make her debut alongside her cousin Ahaan Panday.
Salman Khan mentored Ananya Pamday. Salman Khan was widely expected to launch Ananya, however, it appears that he just served as a mentor to her. The actress underwent rigorous training in acting and dance in order to fulfill her dream of making it big in Bollywood.
BFF tribe of Ananya Panday. Ananya's best friend? It is none other than Suhana Khan, the daughter of Shah Rukh Khan, and Shanaya Kapoor, the daughter of Sanjay Kapoor.
Social Media
Frequently Asked Questions