Adarsh Gourav Career Age Biography Net Worth Awards Actor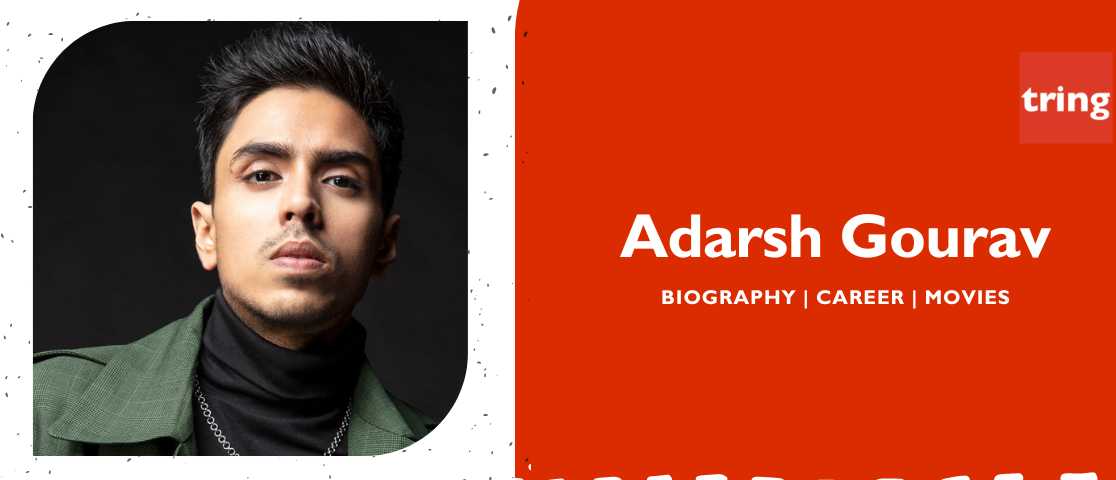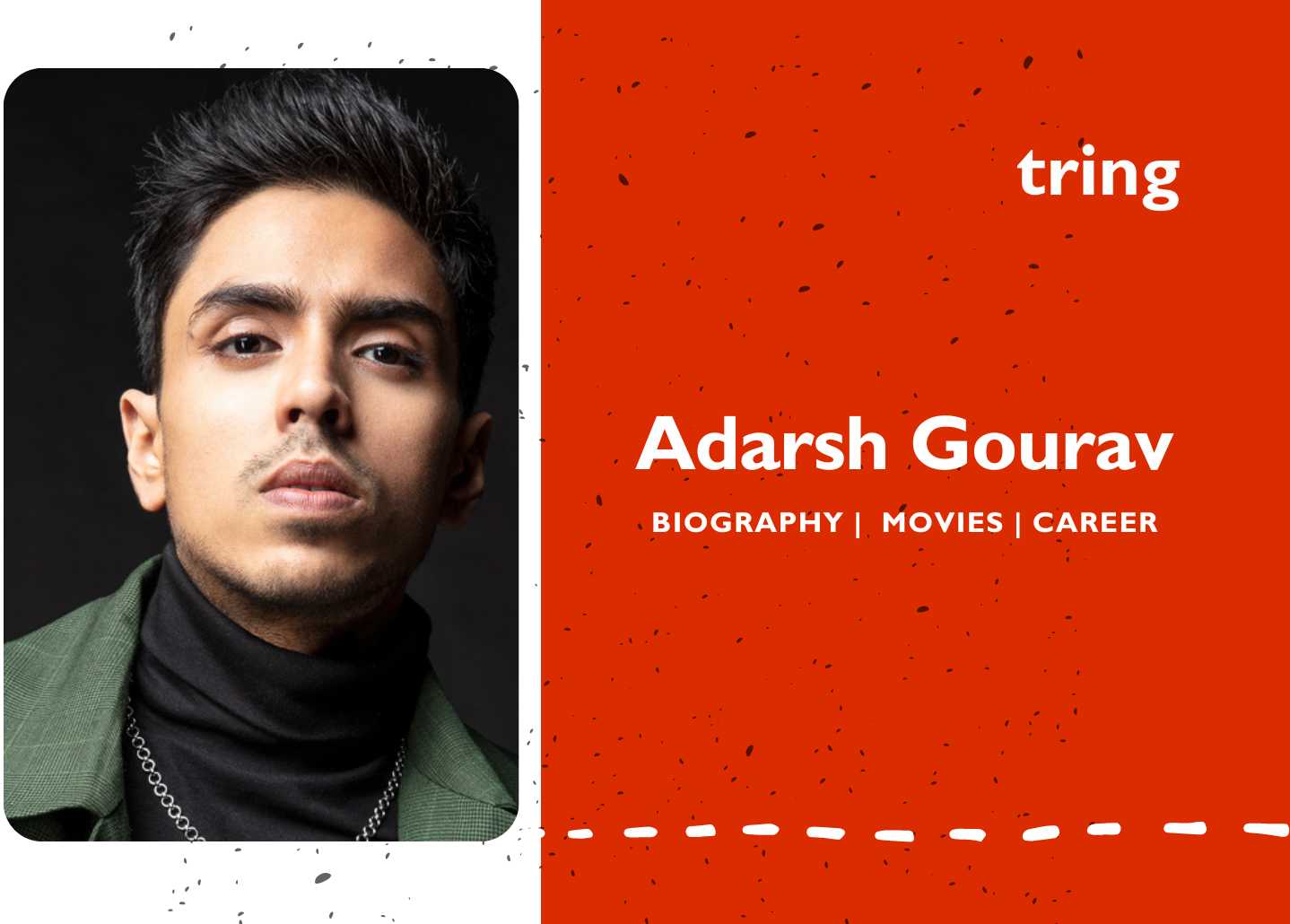 Adarsh Gourav's Biography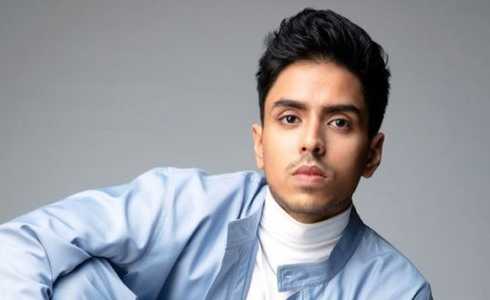 Adarsh Gourav Bhagavatula is an Indian actor and singer who appears in both Hindi and English films. Gourav is best known for his performances as Balram Halwai in the American comedy-drama The White Tiger (2020) and as Mohit Chadda in the Hindi thriller Mom (2017).

These roles brought him widespread acclaim and nominations for the BAFTA Award for Best Actor in a Leading Role and the Independent Spirit Award for Best Male Lead.

Adarsh Gourav, who has more than 9 years of classical training in Hindustani music, fronted the progressive metal bands Steepsky and Oak Island while still in high school and college. Aliens Can't Jump, an EP by Oak Island, has been played on the MTV Indies - Never Hide Sounds program.

He has also performed as a playback vocalist for the Bollywood films Black and White and Chal Chalein alongside musical greats like Illayaraja and Sukhwinder Singh.
Adarsh Gourav's Age
Adarsh Gourav's birthdate is July 11, 1994. Adarsh Gourav was 28 years old as of 2022.Adarsh Gourav's zodiac sign is Cancer. Adarsh Gourav's hobbies are reading books and watching films.
Adarsh Gourav's Family
Adarsh Gourav Bhagavatula was born in Jamshedpur, India, into a Telugu family. Adarsh Gourav's mother Padmavati and father Satishnarayan Bhagavatula are from Vizianagaram in Andhra Pradesh's Srikakulam district. In Jamshedpur, Gourav was raised.

The family decided to relocate when Gourav's father, a Central Bank of India officer, was assigned to Mumbai in 2007. He was asked whether he wanted to try acting when someone heard him singing at the 2007 Kala Ghoda Arts Festival. Only because he was eager to appear on television did he agree.
Adarsh Gourav's Education
Adarsh received his education at Lilavatibai Podar High School. Adarsh Gourav did his college work at Chouhan College of Science and Mithibai College of Arts and Commerce, both in Mumbai.

He got cast as the youthful Shahrukh Khan in the movie My Name is Khan after a year of auditions. He pursued his education at Mumbai's Drama School. He relocated to Mumbai and enrolled in Narsee Monjee College.
Adarsh Gourav's Relationship
Adarsh Gourav, a contemporary internet superstar who co-starred with Priyanka Chopra and Rajkummar Rao in The White Tiger, opened up to Renil Abraham on Zooms By Invite Only Season 2.With his OTT debut, Adarsh attracted a sizable female fan base, and now every girl wants to know if the man is single. We'd like to inform you that Adarsh Gourav is dedicated. When asked about his romantic state, the actor shared, I'm seeing a graphic designer right now. She is cool with me discussing our connection.

Adarsh Gourav acknowledges that many of his goals have come true as a result of The White Tiger's success since its premiere on Netflix last year. The actor discovered last year, when he attempted to pull some strings, that he is still barely famous. Adarsh, who recently disclosed that he is seeing a graphic designer, recalled how, on Valentine's Day of last year, he was attempting to reserve a table for them when he received a reality check regarding his reputation. When Adarsh called restaurants, he said that few people recognized him.

Adarsh admitted in an interview that he eventually got a table, but it wasn't because of his celebrity. When asked about his rise to fame following his breakout performance in The White Tiger, Adarsh related the tale.

Adarsh responded when asked if he was renowned on Mid-Day: Oh, barely. I occasionally receive a reality check. Last Valentine's Day, I was in Rajasthan, and we were looking for a table. Every available space was taken. Someone proposed that we make some noise.He continued by recalling the event: I called eateries, but nobody there had ever seen the movie, so I hung up. One place eventually recognized me. They provided me with a table, but only because they weren't full.
Adarsh Gourav's Career In Films
Adarsh Gourav Movie: My Name is Khan (2010)
In 2010, Karan Johar and Shibani Bathija released the Indian-American social drama film My Name Is Khan. In collaboration with Fox Star Studios and Fox Searchlight Pictures, it was made by Hiroo Yash Johar and Gauri Khan under the banners of their respective production businesses, Dharma Productions and Red Chillies Entertainment. Shah Rukh Khan plays the role of the Muslim autistic Rizwan Khan in the movie. Kajol plays Mandira, his Hindu wife and the mother of his children from a previous marriage.

The storyline, which takes place in the US, centers on Rizwan, who experiences prejudice because of his religion following the September 11 attacks. His stepson was slain as a result of this prejudice when he was involved in a brawl with other college students. As a result of his wife, Sameer's mother, Mandira, accusing Rizwan, he travels to meet the president of the nation to clear his name.

My name is Khan earned incredibly favorable reviews from both domestic and foreign critics, with special attention paid to Karan's direction and the actors' performances. In contrast to its production costs of 500 million (US$6.3 million), it earned worldwide box office revenues of $1.93 billion (US$24 million), ranking it as the second-highest-grossing Indian movie of the year.

My name is Khan led the 56th Filmfare Trophies with 10 nominations, including Best Film and Best Music Director (Shankar-Ehsaan-Loy), and took home 3 awards for Best Director (Karan), Best Actor (Khan), and Best Actress (Khan). It has received several honors (Kajol).
Adarsh Gourav Movie: Madly (2016)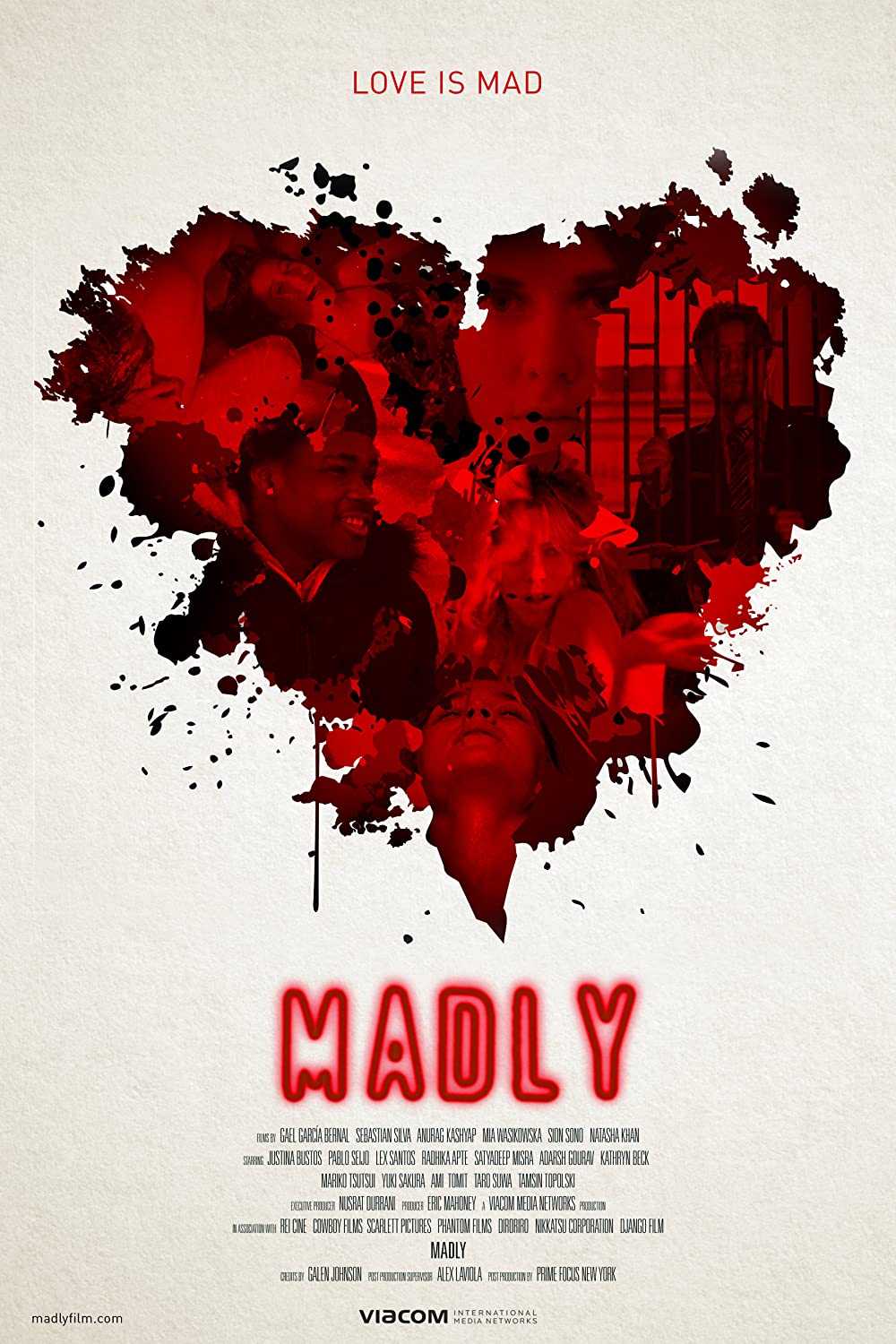 A 2016 English-language worldwide anthology movie is titled Madly. The cast and crew of the movie are notable for coming from many nations, including Australia, Chile, India, Japan, Mexico, and the United Kingdom.

Six love stories about people who are struggling with love in all of its sexual, sorrowful, ecstatic, and uplifting guises. The most intriguing and subversive narrative is Kashyap's Clean Shaven, which addresses gender inequality, intergenerational friendship, and traditional marriage structures in a refreshingly honest way. Radhika Apte plays Archana, a mother, and housewife who accepts her husband Sudhir's unequal power (Satyadeep Misra).

She has a good acquaintance with the nearby teen Allwyn (Adarsh Gourav), who is obviously in love with the woman and is considerably more sensitive to the nude body than Archana despite being a virgin.Archana is meant to be seen (totally dressed, of course), but she isn't allowed to be independent.

Kashyap located the ideal apartment to shoot everything in, with a birdcage-style balcony confirming this position. Allwyn, who is probably only a decade younger but adept at navigating internet temptations, is more carnally aware but inexperienced, as well as possessing the self-centeredness of youth. This segment features really strong performances.
Adarsh Gourav Movie: Rukh (2017)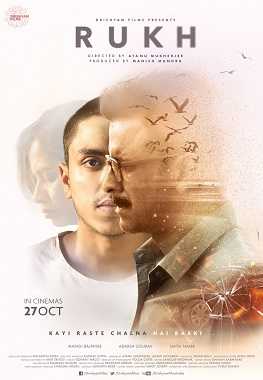 Atanu Mukherjee, a first-time director, directed the movie. Manoj Bajpayee, Smita Tambe, Kumud Mishra, and Adarsh Gourav play the key characters in the movie. The movie premiered on October 27, 2017.

Dhruv Mathur, 18, (Adarsh Gourav), during a brawl in the schoolyard, recklessly strikes another kid, shattering his leg. He then flees after becoming terrified. His parents enrolled him in boarding school after the school kicks him out. Dhruv is unaware of the ongoing crisis in his family while boarded away from home.

When he learns that his father, Diwakar Mathur (Manoj Bajpayee), died in a vehicle accident, his life takes an unexpected turn. He looks for answers as he tries to make sense of the tragedy. Secrets start to come out.
Adarsh Gourav Movie: Mom (2017)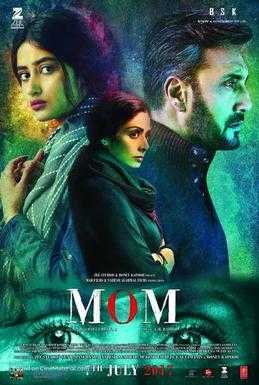 The criminal thriller Mom, which was released in 2017 and is in the Hindi language, was written and directed by Girish Kohli. Sridevi plays a vigilante who vows to exact revenge on her stepdaughter after she is sexually raped at a party in the movie. Sajal Ali and Adnan Siddiqui from Pakistan appear in supporting roles, along with Nawazuddin Siddiqui, and Akshaye Khanna. A. R. Rahman wrote and created the soundtrack for the movie.

Mom, which was released on July 7 of this year in four languages, became an international box office sensation, earning 175.7 crores (US$22 million). The movie received overwhelmingly excellent reviews from critics, and Sridevi received praise for her powerhouse performance. It was Sridevi's 300th and last significant film role before she passed away on February 24, 2018.

At the 65th National Film Awards, Mom won two prizes: best background score and best actress (Sridevi), the first posthumous victory in the category (Rahman). Mom was nominated for six 63rd Filmfare Awards, including Best Actress, Best Actress (Critics), and Best Supporting Actor (all for Sridevi) (Siddiqui).

The movie made 14.25 crore in its first domestic weekend of release. Its domestic box office receipts were around 51.78 crores. The movie's overseas earnings were 6.9 crores in 2017, including 3.87 billion from North America, 164 million from the United Kingdom, 4.2 million from Australia, 1.4 million from New Zealand, 34.5 million from the UAE, 100,000 from Malaysia, and 36 million from the rest of the world.
Adarsh Gourav Movie: The White Tiger (2021)
Ramin Bahrani wrote and directed the drama movie The White Tiger in 2021. Rajkummar Rao, Priyanka Chopra Jonas, and Adarsh Gourav are the movie's main actors. Chopra Jonas, Prem Akkaraju, and Ava DuVernay served as executive producers alongside Mukul Deora and Ramin Bahrani, who also produced the movie. Balram, who hails from an impoverished Indian town, uses his brains and guile to escape it in this adaptation of Aravind Adiga's 2008 novel of the same name.

The White Tiger, which was extensively filmed around Delhi from October to December 2019, had its world debut on January 6 in Las Vegas and was only shown in a few theaters in the United States on January 13. On January 22, 2021, it became available throughout the world on the Netflix streaming service. Critics gave The White Tiger favorable reviews, praising the film's directing, screenplay, and cast members' performances. The movie received a nomination for Best Adapted Screenplay at the 93rd Academy Awards.

Akh Lar Gayee and O Murari Re, two of the tracks, were used in montages (songs that drive along with the storyline). In the movie's promotional song, Jungle Mantra, Balram's character's life is described (Adarsh Gourav). The song was released on January 15, 2021, and featured American rappers Vince Staples, Pusha T, and Jawadista in addition to Divine.
Adarsh Gourav's Career In Web series
Adarsh Gourav Web Series: Leila (2019)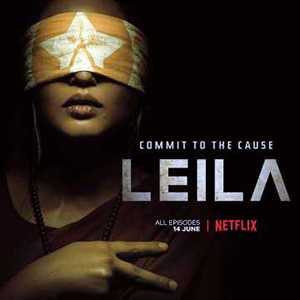 Deepa Mehta, Shanker Raman, and Pawan Kumar are the directors of this online series of dystopian dramas in Hindi. Leila, which is based on Prayaag Akbar's 2017 book of the same name, tells the tale of Shalini, a mother searching for her daughter who has vanished under a totalitarian government in the not-too-distant future.

Huma Qureshi, Siddharth, Rahul Khanna, Sanjay Suri, and Arif Zakaria are the stars of this Urmi Juvekar-penned film. On March 8th, a teaser was released. The six-episode show made its Netflix debut on June 14th, 2019. Critics applauded the concert, but Hindutva hardliners also criticized it for hurting the religious emotions of Hindus.

Netflix announced in February 2018 that Urmi Juvekar would develop and executive produces an original series based on Prayaag Akbar's dystopian novel Leila. The series will be directed by Deepa Mehta, Pawan Kumar, and Shanker Raman. It was announced in November. Qureshi engaged in physical preparation for the part of Shalini. Leila's main photography started in Delhi in October 2018. In February 2019, it was completed.
Adarsh Gourav Web Series: Hostel Daze (2019-2021)
Hostel Daze is a comedy-drama web series in Hindi that was created by Saurabh Khanna and Abhishek Yadav. Adarsh Gourav, Luv, Shubham Gaur, Nikhil Vijay, and Ahsaas Channa play the key characters in this film, which was directed by Raghav Subbu. On December 13, 2019, Hostel Daze made its Amazon Prime Video debut. The show has two seasons and a total of nine episodes, each lasting roughly 30 minutes. Season 2 debuted on July 23, 2021, and Season 3 will debut on November 16, 2022.

In the first season of the show, Jhagdu (Madhur Mittal), Chirag (Luv), and Jaat (Anmol Vashishth), three new students at the university who become housemates, are followed. A teaser for season 2 of Hostel Daze was released by TVF and Amazon Prime Video.

As freshmen in an engineering college, Ankit Pandey (Adarsh Gourav), Chirag Bansal (Luv Vispute), Jaat (Shubham Gaur), and Jatin Kishore (Nikhil Vijay) are followed in the movie Hostel Daze as they adjust to life in the dorms.
Adarsh Gourav's Upcoming Movie
Guns and Gulaabs
A glimpse of some amazing new Indian programming was given to viewers at a Netflix Global Fan Event. During the Tudum event, several titles were unveiled, including Guns & Gulaabs, a funny crime thriller series by Raj and DK. Featuring Rajkummar Rao, Dulquer Salmaan, Adarsh Gourav, TJ Bhanu, and Gulshan Devaiah, Guns & Gulaabs is an independent movie about love and purity amid a criminal underworld that takes its cues from misfits. The series will perfectly blend the romance and crime thriller subgenres from the 1990s while soon incorporating humor.

When Rajkummar Rao released his first image from Guns & Gulaabs in March of this year, fans were ecstatic. The trailer for the criminal thriller series has already been released, and it shows Rajkummar Rao smashing a wrench into a man's brain and discussing how everyone has an evil side. The teaser also makes some fascinating hints about the parts played by Dulquer Salmaan and Adarsh Gourav. Gulaabs are red, violets are blue, these misfits from the 1990s are guaranteed to charm you, the teaser's makers remarked while posting it.

Ever since we announced Guns & Gulaabs as a part of our bigger cooperation with Netflix, we've been yearning to provide a glimpse of this wicked genre mash, the team behind the next hilarious, pulpy series, said. It was a blast collaborating with some of the best actors and crew to create this humorous criminal thriller. Additionally, we are confident that viewers will enjoy it just as much as we did when creating it.
Extrapolations
Adarsh Gourav has begun filming for Scott Z. Burns' anthology Extrapolations in New York after just landing a global project with it. Meryl Streep, Sienna Miller, Kit Harington, Tahar Rahim, Matthew Rhys, Daveed Diggs, Gemma Chan, and David Schwimmer are among the show's prominent western actors.

Now, the actor will appear in Scott Z. Burns' climate change-themed film Extrapolations alongside Hollywood heavyweights like Meryl Streep and Kit Harington. The project's filming has begun in New York.

In Extrapolations, the impact of planetary shifts on love, family, and employment is examined from both a personal and a global human perspective. It consists of eight related episodes. The show's writer, director, and executive producer are Scott Z. Burns.

Media Res, led by Michael Ellenberg, is in charge of it. Executive producers of the program include Greg Jacobs, Dorothy Fortenberry, Lindsey Springer, and Ellen Berg.
Kho Gaye Hum Kahan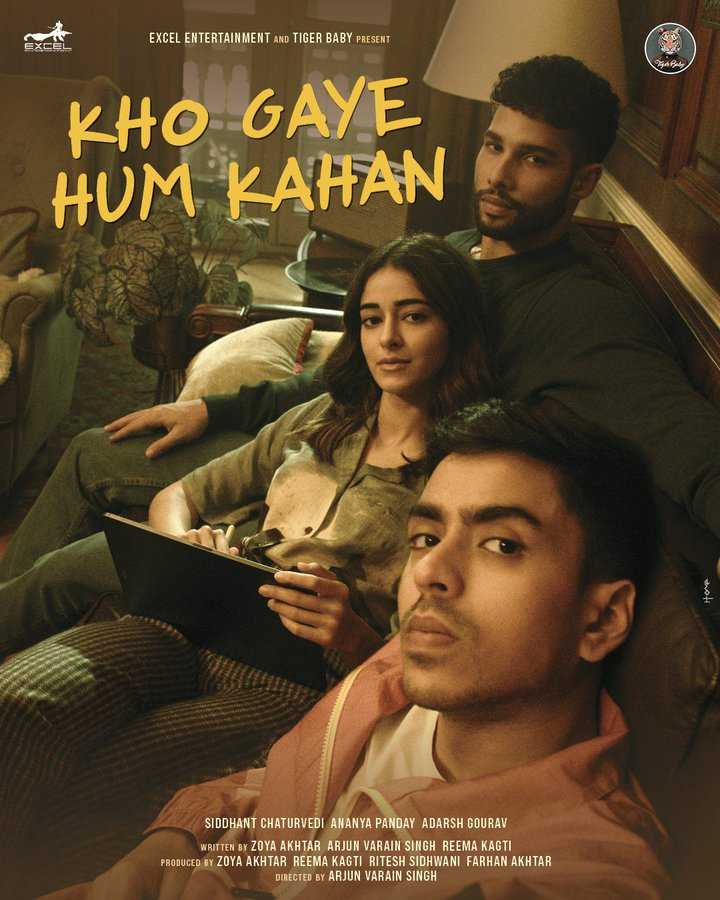 A new movie with the working title Kho Gaye Hum Kahan will be made by people whose favorite subject matter is discovering the numerous dimensions of friendship in cinema. We are referring to Zoya Akhtar, who co-owns Tiger Baby Films with Reema Kagti, and her brother Farhan, who works for Riteish Sidhwani's Excel Entertainment.

Ananya Panday, Siddhant Chaturvedi, and Adarsh Gourav are among the newcomers who appear in Kho Gaye Hum Kahan, which is Arjun Varain Singh's first film as a filmmaker (PS - Ananya and Siddhant are also co-stars of an upcoming Shakun Batra movie). With a first-look teaser and poster, the cast and crew announced the movie on Thursday. The trailer is set to the tune Kho Gaye Hum Kahan from the Farhan Akhtar-coproduced film Baar Baar Dekho.

The Kho Gaye Hum Kahan teaser essentially shows Ananya Panday, Siddhant Chaturdevi, and Adarsh Gourav hanging out together, occasionally using their phones, occasionally watching cartoons on the projector, and occasionally just relaxing alone—all in the same room. The movie will also discuss reestablishing contact with lost aspects of life.
Adarsh Gourav's Career Timeline
Adarsh Gourav's Net worth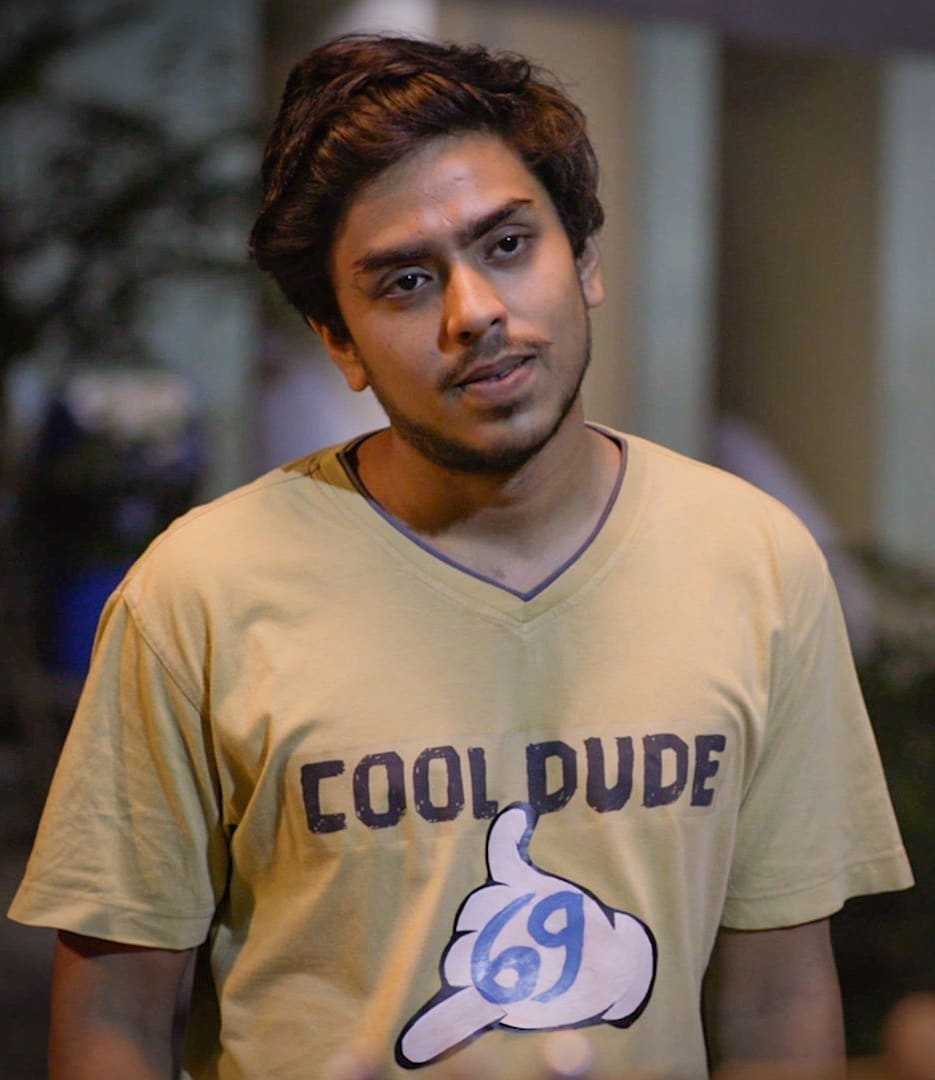 Adarsh Gourav is a Bollywood and Hollywood-based actor, singer, and songwriter. Gourav began acting when he was a teenager, and he has appeared in over 50 TV and digital commercial campaigns during his acting career, which has lasted over ten years. Airtel, Cadbury, Domino's, Hotstar, and Nescafe are just a few of the well-known brands he has worked with.

His acting career began with Shah Rukh Khan in Karan Johar's 2010 film My Name is Khan. He has since appeared in Madly by Anurag Kashyap, Rukh with Manoj Bajpayee, and Sridevi's Mom, where he had a significant part (2017).

With his most recent film effort, The White Tiger (2021), a Netflix Global production that was released in January 2021, he has made the transition to Hollywood, playing the title role of Balram Halwai. Gourav has also appeared in well-known online series like Laila, Die Trying, and Hostel Daze. The net worth of Adarsh Gourav is $10 million.
Adarsh Gourav's Awards
BAFTA Awards Best Leading Actor The White Tiger Nominee in 2021
AACTA International Awards Best Lead Actor The White Tiger Nominee in 2021
Critics' Choice Film Awards, India Best Actor The White Tiger Nominee in 2022
Filmfare OTT Awards Best Actor: Comedy Hostel Daze Nominee in 2021
IMDb Awards Indian Films and Web Series in 2021
Rising star award by the Asian world film festival in 2021
5 Interesting Facts About Adarsh Gourav
Adarsh is an avid animal lover and owns a pet cat.
Adarsh has appeared in more than 50 TV commercials including Airtel, Cadbury, Domino's, Hotstar, and Nescafe.
Adarsh worked in the feature film Banana when he was in the second year of his graduation.
Adarsh has a weird habit of scratching his nose and rubbing his eyes.
Adarsh received acting training at Mumbai's Drama School institution. He once performed in plays directed by renowned stage actor Raell Padamsee. He worked as a director in the drama school in addition to acting.
Adarsh Gourav's Profile Summary
Social Media
Frequently Asked Questions