Akshaye Khanna | Career, Age, Biography, Net worth, Movies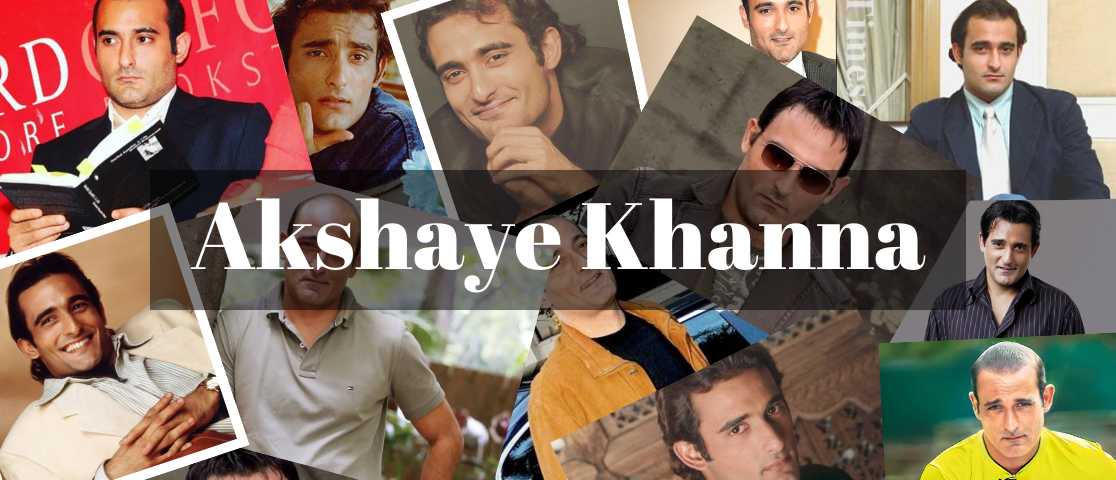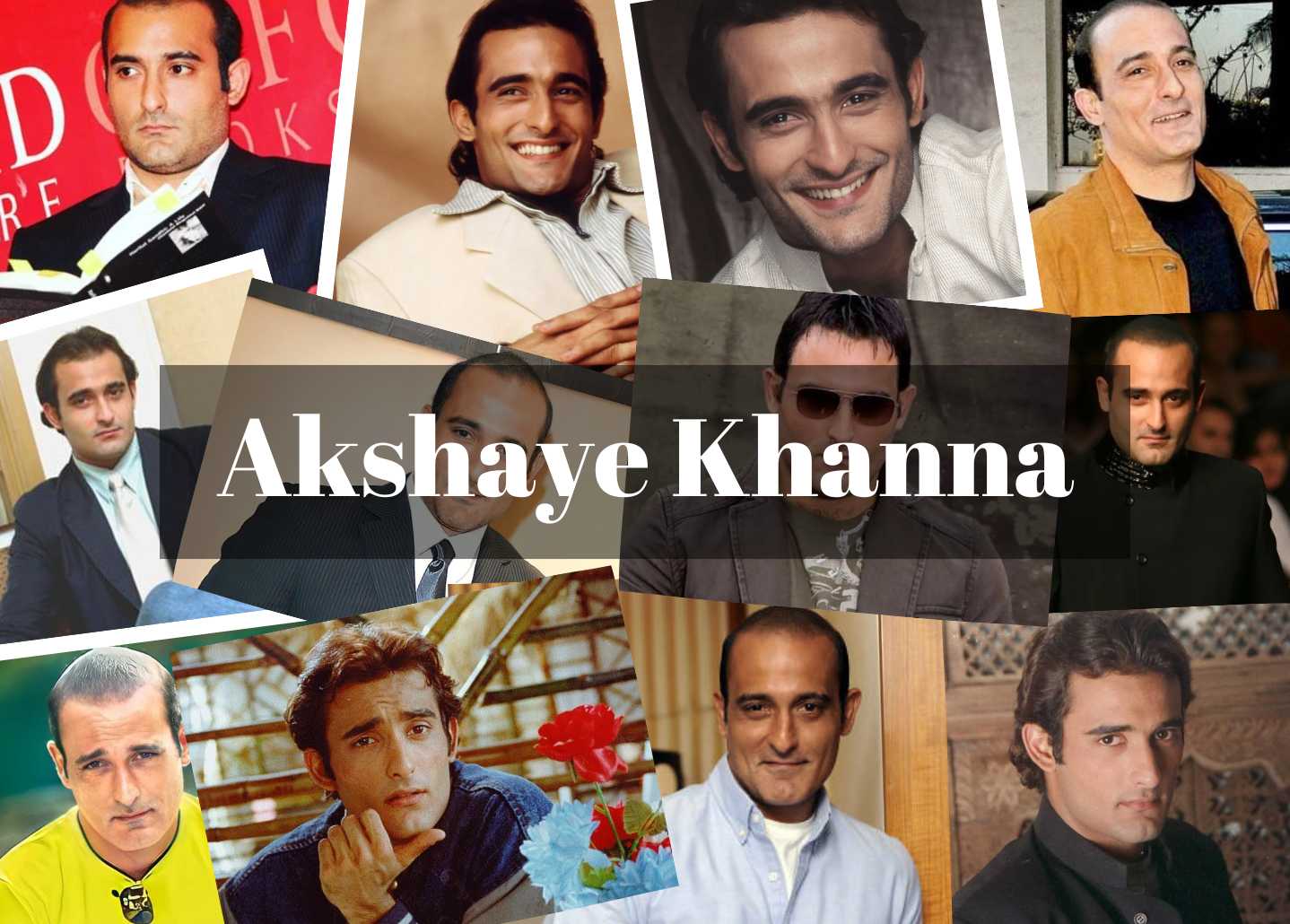 Akshaye Khanna's Biography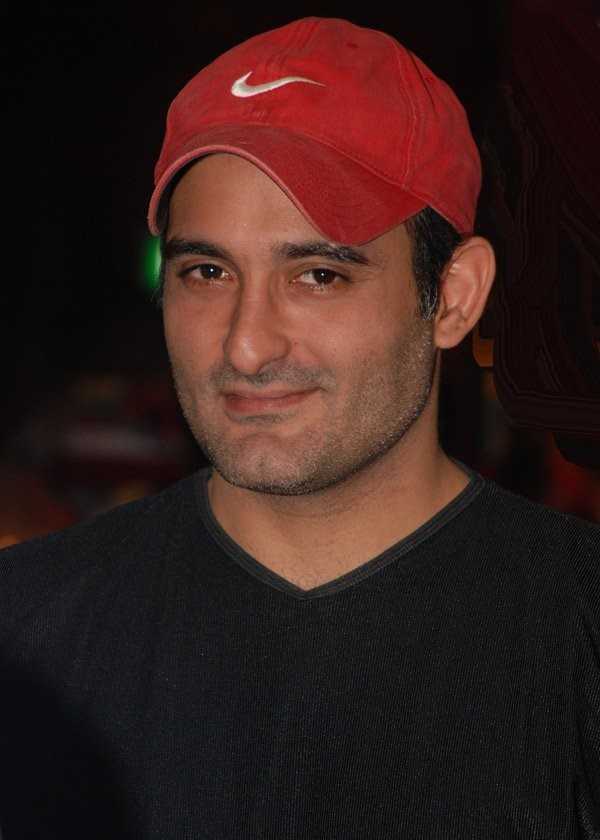 Akshaye Khanna is an outstanding Indian actor. Akshaye Khanna's father is Vinod Khanna who is a well-known politician, and actor. He studied acting at the Mumbai-based Kishore Namit Kapoor Acting Institute. In 1997, Akshaye Khanna made his Bollywood debut in the movie Himalay Putra.

His performance in his subsequent film, Border, brought him numerous honours. Akshaye Khanna made his film debut the following year in Aa Ab Laut Chalen, which received positive reviews despite its commercial failure. Akshaye Khanna's zodiac sign is Aries. Akshaye Khanna's hobbies are playing chess, gardening, swimming, and reading.

Akshaye Khanna's subsequent project was Taal, alongside Aishwarya Rai. The movie was a big financial success. Khanna debuted in Farhan Akhtar's Dil Chahta Hai in 2001. Khanna's acting was especially lauded, and the movie was a critical and financial hit. With Priyadarshan's Hungama and Hulchul, both of which were commercial successes, the excellent actor subsequently transitioned into the genre of comic movies.

In his career, he has earned various honors in a variety of acting categories, including two Filmfare Awards, three Screen Awards, and two IIFA Awards. In Bollywood, he is well recognized for his signature smile with dimples. He's characterized as being bashful and introverted but also very amiable. In Cosmopolitan, he was ranked as the 11th sexiest Bollywood actor.
Akshay Khanna's Age
Akshaye Khanna's birthdate is on the 28th of March. He was born in the year 1975, in Mumbai, India. As of 2023, Akshaye Khanna is 48 years old.
Akshaye Khanna's Family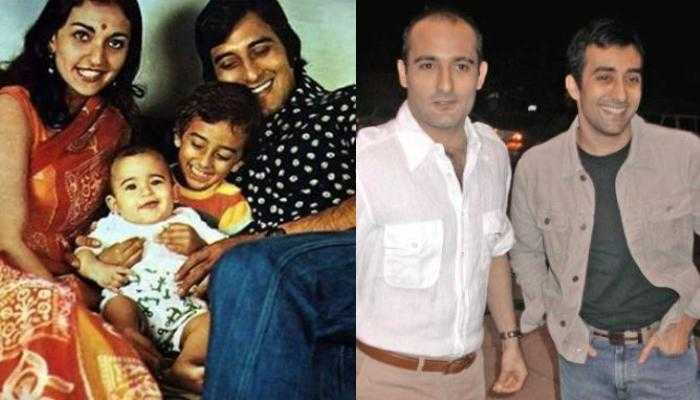 Akshaye Khanna's father is Vinod Khanna, a politician, and actor who died in 2017, and Akshaye Khanna's mother is Geetanjali Khanna Former model, who died in 2018 and gave birth to his second son, Akshaye Khanna, March 28, 1975. Rahul Khanna's younger brother is an actor. Geetanjali Taleyarkhan, his mother, was Parsi. His stepmother is Kavita Khanna.

He attended the Mumbai-based Kishore Namit Kapoor Acting Institute before making his acting debut in the 1997 movie Himalay Putra. The success of his subsequent film, Border (1997), both critically and financially earned him the Filmfare Best Debut Award and a nomination for Best Supporting Actor.
Akshaye Khanna's Education
He was a student at Babul Nath's Bombay International School. His 11th and 12th grades were completed at Lawrence School in Lovedale, Ooty. He has done graduation from H.R College of commerce and economics, Mumbai. He claimed in an interview that he preferred sports to academics.
Akshaye Khanna's Girlfriends
Tara Sharma
Akshaye Khanna acknowledged his connection with Tara Sharma on Koffee with Karan season 2. With the release of Saaya in 2003, Tara quickly gained notoriety. As Akshay admitted in the episode, she and he were also seriously dating.
Akshaye Khanna's Career
Akshaye Khanna First movie: Border (1997)
J. P. Dutta was responsible for writing, producing, and directing the 1997 Indian epic war film Border. It is based on true events that happened at the Battle of Longewala in 1971 and takes place during that year's Indo-Pakistani War. The ensemble cast of the film includes Sunny Deol, Jackie Shroff, Sunil Shetty, Akshayee Khanna, Sudesh Berry, Puneet Issar, and Kulbhushan Kharbanda. Tabu, Raakhee, Pooja Bhatt, and Sharbani Mukherjee all play supporting parts.

Border was Dutta's ideal project. He began work on the film's script in September 1995, and he completed it in April 1996. The majority of the movie was shot in Rajasthan's Bikaner. Additional shots were filmed in Jodhpur. One of the soundtrack's tracks, Sandese Aate Hai, by Sonu Nigam and Roop Kumar Rathod, became one of the most well-known Hindi songs. Because of the song's success, many directors approached Nigam to sing in the songs for their movies. Javed Akhtar wrote the lyrics for the songs, and Anu Malik was in charge of the music. The song Mere Dushman Mere Bhai was sung by Hariharan.

On June 13, 1997, the movie received both favourable reviews from critics and backlash. It had a lucrative opening weekend at the box office and a $394 million (US$4.9 million) domestic net total overall, earning it the title of all-time blockbuster from Box Office India. Additionally, it became the highest-grossing Hindi film of 1997 in India. However, Dil To Pagal Hai came in second in terms of box office earnings worldwide. The company's entire earnings came to 555.7 million yen ($7.0 million). Border received four Filmfare Awards, one of which went to Khanna for best male debut. He was also nominated for Best Supporting Actor at the same award.
Akshaye Khanna Movie- Aa Ab Laut Chalen (1999)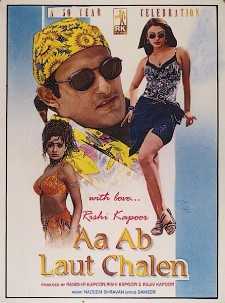 The romance drama Aa Ab Laut Chalen, which translates to Come, Let's Go Back, was directed by Rishi Kapoor in 1999. He has only ever directed this one movie. The movie's script was written by Sachin Bhowmick and Rumi Jaffery. On January 22, 1999, the film made its international debut in both India and the US. Rajesh Khanna, Akshaye Khanna, and Aishwarya Rai were the main actors in the last R. K. Films production.

Rohan Khanna (Akshaye Khanna) leaves India and immigrates to America in search of a better life. He stays in the same accommodations as Iqbal, Chaurasia, and Sader and meets Pooja Walia (Jaspal Bhatti, Satish Kaushik, and Kader Khan respectively). He finds out that many folks who were born in India many years ago are still struggling to make ends meet. Instead of waiting to become affluent, he wants to do so now. He meets Loveleen (Suman Ranganathan), a rich and seductive woman, and she expresses interest in him as well.

Pooja Walia keeps her affection for Rohan a secret. Rohan learns to value Pooja and his friends from the middle class when Loveleen ultimately rejects him. Additionally, Pooja makes arrangements for her uncle, Balraj Khanna, to engage him. Balraj Khanna intends to wed his son to Pooja but changes his mind after seeing Rohan.
Akshaye Khanna Movie- Taal (1999)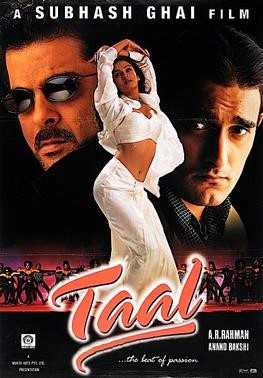 The 1999 Indian Hindi musical love drama film Taal was co-written, edited, produced, and directed by Subhash Ghai (also known as Rhythm). The 45th International Film Festival of India's Celebrating Dance in Indian Cinema section included Taal, which made its international premiere at the Chicago International Film Festival. Additionally, it was an official selection at the 2005 Roger Ebert Film Festival (Ebertfest).

The cast of the film includes Anil Kapoor, Akshaye Khanna, Aishwarya Rai, Amrish Puri, and Alok Nath. Its name in Tamil is Thaalam. It was the first Indian film to appear in the top 20 of Variety's box office rankings, demonstrating its enormous popularity both at home and abroad.
Anil Kapoor, A. R. Rahman, Alka Yagnik, and Anand Bakshi all won Filmfare Awards for their performances in the film.


In this film, he played Manav Mehta, the son of an affluent, privileged man who falls in love with a struggling, aspiring singer. His first commercial success since Border, the eagerly anticipated film ended up being the third-highest-grossing film of 1999.
Akshaye Khanna Movie-Dil Chahta Hai (2001)
In Farhan Akhtar's coming-of-age comedy-drama Dil Chahta Hai, which also starred Saif Ali Khan and Aamir Khan, Khanna made a full comeback to acting in 2001. The storey takes place in Mumbai and focused on a pivotal time in the lives of three teenage friends. Siddharth Sinha, one of the pals, was portrayed by Khanna as being quiet and reticent.

The movie garnered largely positive reviews and accolades for the acting of its three actors, which contributed to its enormous financial success. Seven Filmfare Awards were given to Dil Chahta Hai, including the National Film Award for Best Feature Film in Hindi and Best Supporting Actor for Khanna.
Dil Chahta Hai was created based on Akhtar's notebook notes on his trips to Mumbai and New York City as well as a friend of his story. The principal photography for the film started in 1998, two years after he started drafting the screenplay. Production of the film, which was shot in Australia and India, cost 80 million rupees ($1 million).

The Nakul Kamte and H. Sridhar-recorded film Dil Chahta Hai was among the first to use sync sound. The father of the singer, Javed Akhtar, contributed the lyrics to the soundtrack, which was created by the duet Shankar-Ehsaan-Loy.
Akshaye Khanna Movie-Humraaz (2002)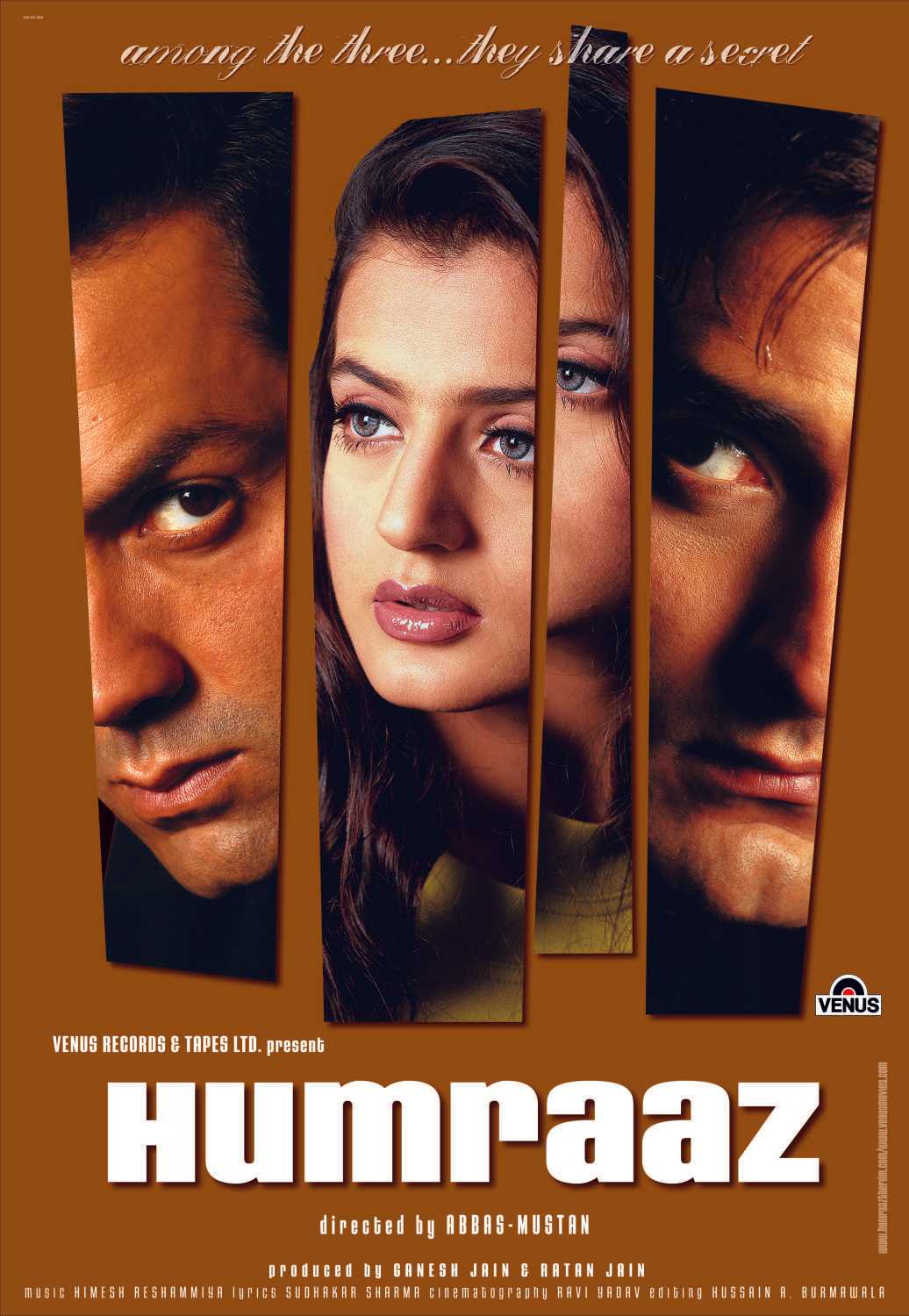 The romantic thriller Humraaz (2002), which also starred Bobby Deol and Ameesha Patel, was Khanna's next motion picture. He played the main antagonist Karan Malhotra, a convincing con artist whose girlfriend (played by Patel) marries a wealthy guy (played by Deol) in order to save his wealth but ends up falling in love with him. Critics applauded Khanna's performance in Humraaz, and the movie was a great financial hit.

He received the IIFA Award for Best Performance in a Negative Role in addition to being nominated for the Filmfare Award for Best Performance in a Negative Role. The 2018 Bengali film Tui Sudhu Amaar, starring Soham Chakraborty, Om, and Mahiya Mahi in the key roles, was inspired by the movie. Girivalam, a Tamil remake, was produced.

Members of a musical group and lovers Priya and Karan Malhotra. The couple has everything going for them, with the exception of the lavish lifestyle they aspire to before making a lifelong commitment to one another. They worked tirelessly day and night to begin the process, and they made a lot of progress when they were selected to perform on Raj Singhania's cruise ship. When Raj Singhania, a multi-millionaire bachelor with a flourishing business, falls deeply in love with Priya, Karan and Priya see their long-held dream come true. The two come up with a scheme to have Priya married to Raj so she can inherit his wealth and land, following which she will arrange a divorce and wed Karan once more. Their plan advances further when Raj asks Priya to meet his family and makes a marriage proposal to her. Because of their marriage, a web of lies, blackmail, and deceit would be woven throughout their lives.
Akshaye Khanna Movie-Hungama (2003)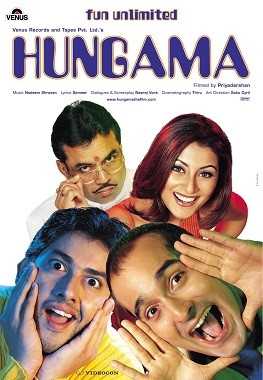 Hungama , a 2003 comedy film in Hindi, was manufactured by Venus Records & Tapes and directed by Priyadarshan. The film, starring Akshayee Khanna, Paresh Rawal, Aftab Shivdasani, and Rimi Sen, is a remake of Poochakkoru Mookkuthi, a 1984 Malayalam film directed by Priyadarshan, which was itself based on Gopal Rao Gari Ammayi, a 1980 Telugu film, and also features Shakti Kapoor, Rajpal Yadav, Tiku Talsania, and Sho Additionally, there were rumours that numerous plot ideas were drawn from Charles Dickens' play The Strange Gentleman.

The story revolves around a bunch of misfits whose misunderstandings about one another's backgrounds result in a series of chaotic but funny events. Two strangers who must pretend to be a married couple in order to be given residence are portrayed by Aftab and Rimi. Anjali is the name of the company owned by Paresh Rawal, a wealthy but down-to-earth businessman. The character played by Akshayee Khanna is a young man who is starting a brand-new business selling electronics. Things get complicated when Rimi Sen goes to Paresh Rawal's house in search of a job and meets Akshayee Khanna, who falls in love with her and thinks she is Paresh Rawal's daughter. Due to the fact that she and Rimi Sen share the same name, Paresh Rawal's wife suspects he is having an affair with her, whereas Paresh Rawal thinks she is sleeping with Akshayee Khanna. Things swiftly get out of hand when a man pretending to be Paresh Rawal's son starts dating Shakti Kapoor's daughter.
Akshaye Khanna Movie-Hulchul (2004)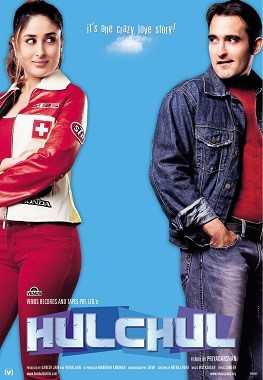 Hulchul, which translates to the commotion, is a Hindi romantic action-comedy drama movie from 2004 directed by Priyadarshan. The film is a remake of the 1991 Malayalam film Godfather. Among the actors who appear in the film are Akshaye Khanna, Kareena Kapoor, Sunil Shetty, Jackie Shroff, Arshad Warsi, Amrish Puri, Paresh Rawal, Arbaaz Khan, Shakti Kapoor, Farha Naaz, Laxmi.

Angar Chand lives comfortably in a small village in India with his wife, Parvati, and their four sons, Balram, Kishan, Shakti, and Jai. Because she is of marriageable age, Balram wishes to marry Laxmi Devi's daughter, but Laxmi Devi vows to oppose the relationship. By removing their sister forcibly from the wedding, Laxmi Devi and her sons Surajbhan and Pratap accidentally kill Parvati. After that, they make plans for Kashinath to wed their sister. Angar murders Laxmi's husband with a knife, gets caught, and is sentenced to 14 years in prison. When he returns, he declares that women are not welcome in his home and forbids his children from ever getting married. The two eventually cross paths when Anjali, Laxmi's granddaughter and a student at Lala Lajpatrai Law College, arrives. Anjali is open about how she feels about him. She is initially rejected by Jai, who ultimately chooses to punish her and her family.

Both act as though they are in love with the other, but subsequently reveal their genuine emotions. Even Anjali admits that she desired a personal relationship with Jai in order to seek retribution. After parting ways, they both come to the conclusion that they really do love one another. In order to be married, Jai must first convince his older brothers to do so, but in vain because not one of them is even interested.

Then Lucky, Jai's friend, discovers that Murari, a man who has been married to Gopi for seven years and is the father of a son and a girl, is Kishan, an allegedly celibate devotee of Bhagwan Hanuman. When Angar discovers the truth, he throws Kishan and Jai out of his house. Observe what transpires when Anjali marries the son of Laxmi's attorney, as Pratap and Surajbhan ask Angar to assist them in preventing Jai from upsetting this union on the one hand, and Laxmi orders Jai to marry Anjali on the other, leading to a tragic confrontation between the two fathers and their estranged sons.

Akshaye Khanna Movie-36 China Town (2006)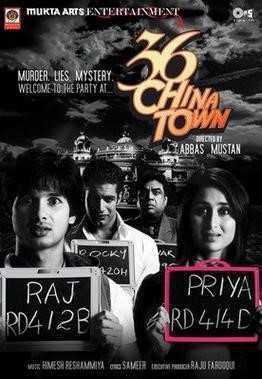 36 China Town is a 2006 Hindi mystery-thriller-comedy film produced by Subhash Ghai and directed by Abbas-Mustan. It is an authentic adaptation of the 1992 American film Once Upon a Crime.

The film also has Akshayee Khanna, Shahid Kapoor, Kareena Kapoor, Vivek Shauq, Isha Koppikar, Upen Patel (making his film debut), Paresh Rawal, Payal Rohatgi, Johnny Lever, and Tannaz Irani in cameo parts (billed as Tanaaz Lal). The main focus of the film is a police officer looking for Sonia Chang's killer. Chang owned a successful casino.

Goa, Chinatown of India, is a well-liked tourist destination because of its stunning natural scenery and casinos. The Hollywood Casino and 36 China Town owner, Sonia Chang, was killed by an anonymous phone call, according to Chief Inspector Karan of the Goa Police. Instead of a body, the police find multiple hands and footprints, including those of an aspiring Bollywood actor named Raj Malhotra, a runaway daughter named Priya, a hotel owner named Natwar and his wife Gracy, a tourist from Bombay named K.K., and a compulsive gambler named Natwar. and his wife Ruby, as well as Rocky, a local playboy and hunk.
The authorities must also question Mr. Dixit, Mrs. Chang's legal counsel, as well as Lobo, the butler and his wife, who claim they were not present when the crime was committed. Karan learns that all of the suspects had a valid motive for killing Sonia and that they were all lying about where they were when the deceased passed away. He'll have to distinguish reality from fiction, find the real killer, and collect enough proof to link him to the crime.
Akshaye Khanna Movie-Race (2008)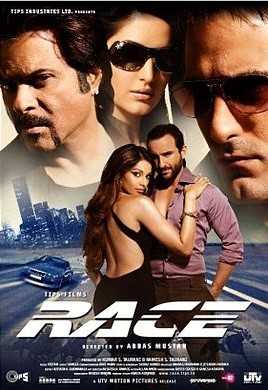 Race, an Indian crime movie from 2008, was produced by Abbas-Mustan and written by Kiran Kotrial, Shiraz Ahmed, Anurag Prapanna, and Jitendra Parmar. It is the first installment in the Race series and stars Anil Kapoor, Saif Ali Khan, Akshaye Khanna, Bipasha Basu, Katrina Kaif, and Sameera Reddy. In the movie, businessmen, and brothers Ranvir (Khan) and Rajiv Singh are examined in terms of their personal and professional relationships (Khanna). Khanna won Best Performance in Negative Role accolades for his performance at important award ceremonies, including IIFA and Screen.Despite garnering unfavorable reviews, Race became one of the highest-grossing films of the year, earning over $1 billion (about US$13 million) globally. Additionally, it became Khanna's most successful release to that moment. The success of the film led to Khanna being acknowledged as one of the dependable actors in Hindi cinema.

Ranvir and Rajiv, half-brothers, are the owners of a significant stud farm in South Africa. Ranvir is a very crafty and aggressive man, while Rajiv is laid-back and a relapsed alcoholic. Sophia, his secretary, adores and adores Ranvir. She has no idea how Ranvir is feeling. Shaina, an Indian ramp model in Durban, is in love with Ranvir but marries Rajiv, Ranvir's younger brother, due to an odd turn of events. When she discovers that Rajiv has a chronic drinking issue, her entire world is turned upside down.

Ranvir is also disturbed because Rajiv agreed to permanently give up alcohol if he marries Shaina in exchange for Ranvir's love for his younger brother. While both Ranvir and Shaina are weak, they end up getting fairly close. Chaos breaks out the instant Rajiv starts to have suspicions. A murder takes place, and a contract killing is authorised. Sharp-tongued detective R.D. enlists the assistance of his idiotic bimbo assistant Mini. discovers the occurrences and begins an intriguing investigation.
Akshaye Khanna Movie-Dishoom (2016)
The 2016 Hindi-language buddy cop action comedy movie Dishoom, often referred to as Bang, was produced by Sajid Nadiadwala and was helmed by Rohit Dhawan. It also features cameos from Parineeti Chopra, Akshaye Kumar, and Nargis Fakhri in addition to John Abraham, Varun Dhawan, Jacqueline Fernandez, Akshayee Khanna, and Saqib Saleem.

Dishoom premiered in theatres all around the world on July 29, 2016. A handful of the movie's scenes were based on the Hollywood hit The Last Boy Scout. It made 119 crores worldwide at the box office, making it a profitable film.
Akshaye Khanna Movie-Mom (2017)
Mom is a 2017 Indian Hindi-language crime thriller film that was directed by Ravi Udyawar and was adapted from a script by Girish Kohli. In the film, Sridevi plays a vigilante who, after witnessing her stepdaughter being sexually assaulted at a party, resolves to get revenge on her. Nawazuddin Siddiqui, Akshayee Khanna, Sajal Ali, and Adnan Siddiqui, all from Pakistan, play supporting roles. The film's score was composed by A. R. Rahman.

Mom, which debuted on July 7, 2017, garnered 175.7 crores (US$22 million) at the box office after being distributed in four languages. Critics gave the film positive reviews, praising Sridevi's portrayal of the lead actress and referring to her as a powerhouse in the role. Prior to her passing on February 24, 2018, it was Sridevi's 300th and final significant acting performance. The film took up two honours at the 65th National Film Awards: Best Background Score for Rahman and Best Actress for Sridevi, who received the first posthumous win in the category. Six Filmfare Awards were nominated for the film, and Sridevi won for Best Actress and Best Actress (Critics), while Siddiqui won for Best Supporting Actor.
Akshaye Khanna Movie-Ittefaq (2017)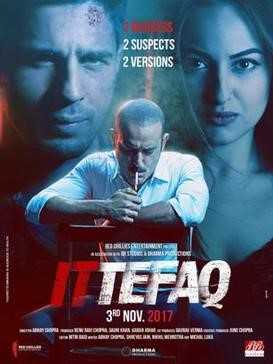 Ittefaq is a 2017 Indian mystery-thriller film in the Hindi language that was written, directed, and produced by Abhay Chopra under the banner of Red Chillies Entertainment in collaboration with Renu Ravi Chopra of B.R. Studios, Hiroo Yash Johar of B.R. Studios, and Karan Johar and Hiroo Yash Johar of Dharma Productions. The film, which stars Akshaye Khanna, Sidharth Malhotra, and Sonakshi Sinha and is loosely based on the 1969 Yash Chopra film of the same name, uses a Rashomon effect storytelling approach.

On November 3, 2017, the film had its world debut. It received positive reviews from critics and spectators for its director, writing, and acting, and it performed well at the box office. Dev (Akshaye Khanna), a police officer, is investigating a double murder case that only has two witnesses and two key suspects. The suspects, young homemaker Maya (Sonakshi Sinha) and writer Vikram (Siddharth Malhotra), each have a different version of what happened on that tragic night. Despite the seeming accuracy of both stories, there can only be one true reality. Dev is torn between the two versions of what happened that evening, and he won't be content until he discovers the reality.
Drishyam 2
Drishyam 2 was released on November 18, 2022, the thriller movie stars Akshaye Khanna and Tabu. Abhishek Pathak is the director of Drishyam 2. The story of cable operator Vijay Salgaonkar (Ajay Devgn), whose life revolves around the film and his family—wife Nandini (Shriya Saran) and daughters Anju and Anu—is told in Nishikant Kamat's emotionally charged thriller Drishyam. In the movie, Tabu portrays IG Meera Deshmukh.
Akshaye Khanna's Career Timeline
Akshaye Khanna's Controversies
Akshaye got into the controversy about actresses Aishwarya Rai, Tara Sharma, and Riya Sen.
Akshaye worked in the Ittefaq movie. In this movie, he worked as a policeman, this movie had a promotion poster that shows Akshaye smoking. Delhi Health Department issues notice against movie producers for promoting smoking.
Akshaye acted in a movie that revolves around a topic like rape. The movie is based on an allegation of rape against one person. This movie got a big controversy because of a movie topic.
In 1990 Akshaye became highlighted with the controversy when he and Karishma Kapoor were shooting for a magazine and he was inappropriately holding Karishma.
In 2013 he complained to Satyabrata Chakrabarty and his wife sona president and director of Intech Images Pvt ltd, for deceiving him of rupees 50 lakh. They committed that the money would be invested in the commodity market and will double it in 45 days.
Akshaye Khanna's Net worth
Akshaye Khanna is renowned for his adaptability and reliability. He has performed in many films throughout his career, and as a result, he has received countless prizes and commendations.

He is a highly well-known actor as well, with a sizable fan base. Akshaye Khanna has received many honors, including Filmfare, IIFA, Screen Awards, and many others. He made his acting debut in 1997 and continued working till 2012. He then resumed acting in 2016Akshaye Khanna is a very popular and successful actor. He's become well-known thanks to his many film roles. Throughout his career, Akshaye Khanna has also amassed a respectable amount of wealth.

Akshaye Khanna has created some fantastic work since making his acting debut in 1997. He currently has a $20 million net worth. A well-known name in the Indian film industry is Akshaye Khanna. He resides in a sizable home in Mumbai. He also has a Mumbai apartment.

He also owns several additional real estate holdings, including some in Delhi, Pune, and other cities. Among the many vehicles that Akshaye Khanna has are the Honda CR-V, BMW, Audi, and a few others. He enjoys driving his autos the most. He was observable driving his autos through Mumbai's streets.
Akshaye Khanna's Awards
1998: Best Male Debut for Himalay Putra won
2002: Special Jury Award for Dil Chahta Hai won
2009: Best Villain for Race Won
1998: Best Supporting Actor for Border Nomination
2002: Best Supporting Actor for Dil Chahta Hai Nomination
2003: Best Villain for Humraaz Nomination
2003: Best Actor for Deewangee Nomination
2008: Best Actor for Gandhi, My Father Nomination
2020: Best Actor (Critics) for Section 375 Nomination
2003: Best Villain for Humraaz Won
2009: Best Villain for Race Won
2002: Best Supporting Actor for Dil Chahta Hai Nominations
1998 – Best Supporting Actor for Border – Won
1998 – Best Male Debut for Border – Won
2002 – Best Supporting Actor for Dil Chahta Hai – Nominated
2003 – Best Villain for Humraaz – Nominated
2011 – Best Supporting Actor for Tees Maar Khan – Nominated
2018 – Best Supporting Actor for Ittefaq – Nominated
Akshaye Khanna's Interesting Facts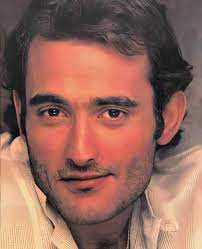 Akshaye comes from a Punjabi family with a strong artistic heritage. His father, Vinod Khanna, is a legendary actor, and both his mother, Geetanjali Khanna, and his older brother, Rahul Khanna, are well-known actors.
Before entering Bollywood, he took acting classes at Kishore Namit Kapoor Acting Institute, Mumbai.
He was originally portrayed by Akshaye Khanna and Amir Khan, with Hrithik Roshan playing Siddharth and Saif Ali Khan playing Sameer. After Hrithik dropped out of the role, Abhishek Bachhan was handed the part.
He was the first choice to play Amir khan's role in Tare Zameen par in 2007.
Anil Kapoor, Priyanka Chopra, Arshad Warsi, Kareena Kapoor, Ayesha Takia, Sanjay Kapoor, and Madhuri Dixit are some of his closest friends in Bollywood.
One of the best things he ever performed was his portrayal of Harilal Gandhi as Mahatma Gandhi's eldest son in the movie Gandhi my father.
Kareena Kapoor once admitted that she had a huge crush on Akshaye Khanna in her teenage days.
Anil Kapoor once offered him a role in the tv show 24 seasons 2 it did excite him.
Akshaye comes from a Punjabi family with a strong artistic heritage. His father, Vinod Khanna, is a legendary actor, and both his mother, Geetanjali Khanna, and his older brother, Rahul Khanna, are well-known actors.
He studied acting at the Mumbai-based Kishore Namit Kapoor Acting Institute before breaking into the Bollywood industry.
His father gave him his acting debut in the love story Himalay Putra (1997) with Anjala Zaveri. After the film's failure, Vinod abandoned the idea of making another one for his kid, which was something that his father also wanted to do.
His big break came when he was cast as 2nd Lt. Dharamvir Singh Bhan in the military movie Border (1997), which was based on the Battle of Longewala in the 1971 Indo-Pakistani War.
The job of 2nd Lt. Dharamvir Singh Bhan was initially offered to Salman Khan, Aamir Khan, Akshay Kumar, Ajay Devgn, and Saif Ali Khan, but for a variety of reasons, no one took it, and Akshaye ended up playing the part.
Initially, Farhan Akhtar cast Saif Ali Khan as Sameer, Hrithik Roshan as Siddharth, and Akshaye Khanna as Akash. Abhishek Bachchan was given the part when Hrithik Roshan declined. However, after Abhishek also declined the part, Farhan switched out Akshaye Khanna for Aamir Khan.
In Taare Zameen Par, he was the first candidate to take on Aamir Khan's part (2007).
Anil Kapoor, Priyanka Chopra, Arshad Warsi, Kareena Kapoor, Ayesha Takia, Sanjay Kapoor, Saif Ali Khan, and Madhuri Dixit are just a handful of his closest pals in Bollywood.
One of his best performances to date is his portrayal of Harilal Gandhi, Mahatma Gandhi's eldest son, in the 2007 movie Gandhi, My Father.
Kareena Kapoor once said that when she was a teenager, she had a serious crush on Akshaye Khanna.
He once turned down a role in Season 2 of the television series 24 by Anil Kapoor.
He returned to acting in 2016 with the John Abraham-Varun Dhawan-Jacqueline Fernandez film Dishoom, after taking a four-year absence for personal reasons.
He declared "I will never get married, in a 2017 interview. I desire a solitary existence. I know I can't picture a relationship lasting forever, but I can stay in one for a while."
He was first considered for the character of Sunil Dutt in the 2018 film Sanju, but he was not selected since he did not pass the look tests.
Sanjaya Baru, a former media consultant to Manmohan Singh, was played by Akshaye in the biographical film The Accidental Prime Minister.
Akshaye Khanna Profile Summary
Social Media
Frequently Asked Questions