Huma Qureshi | Movies Age Birthday New Movies Boyfriend Bio

Anisha Saini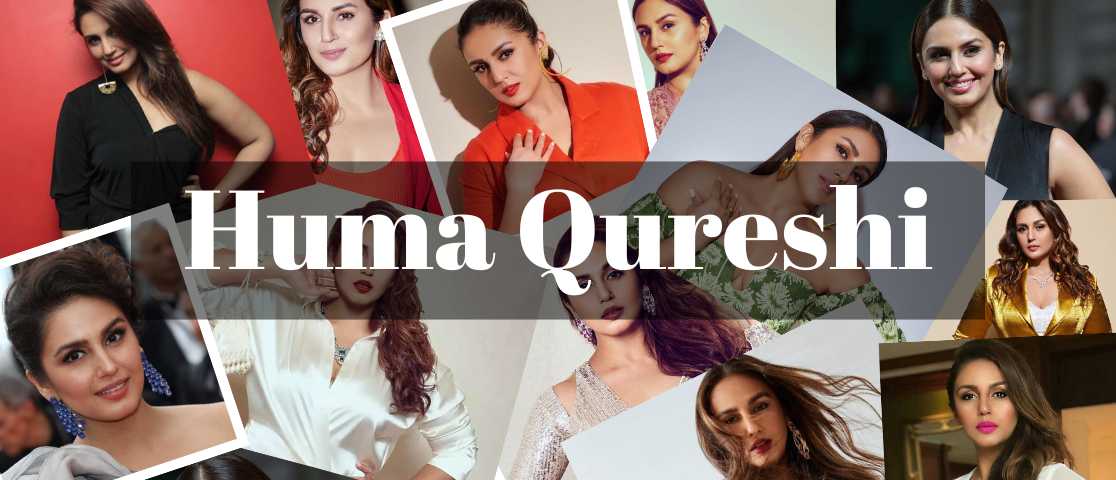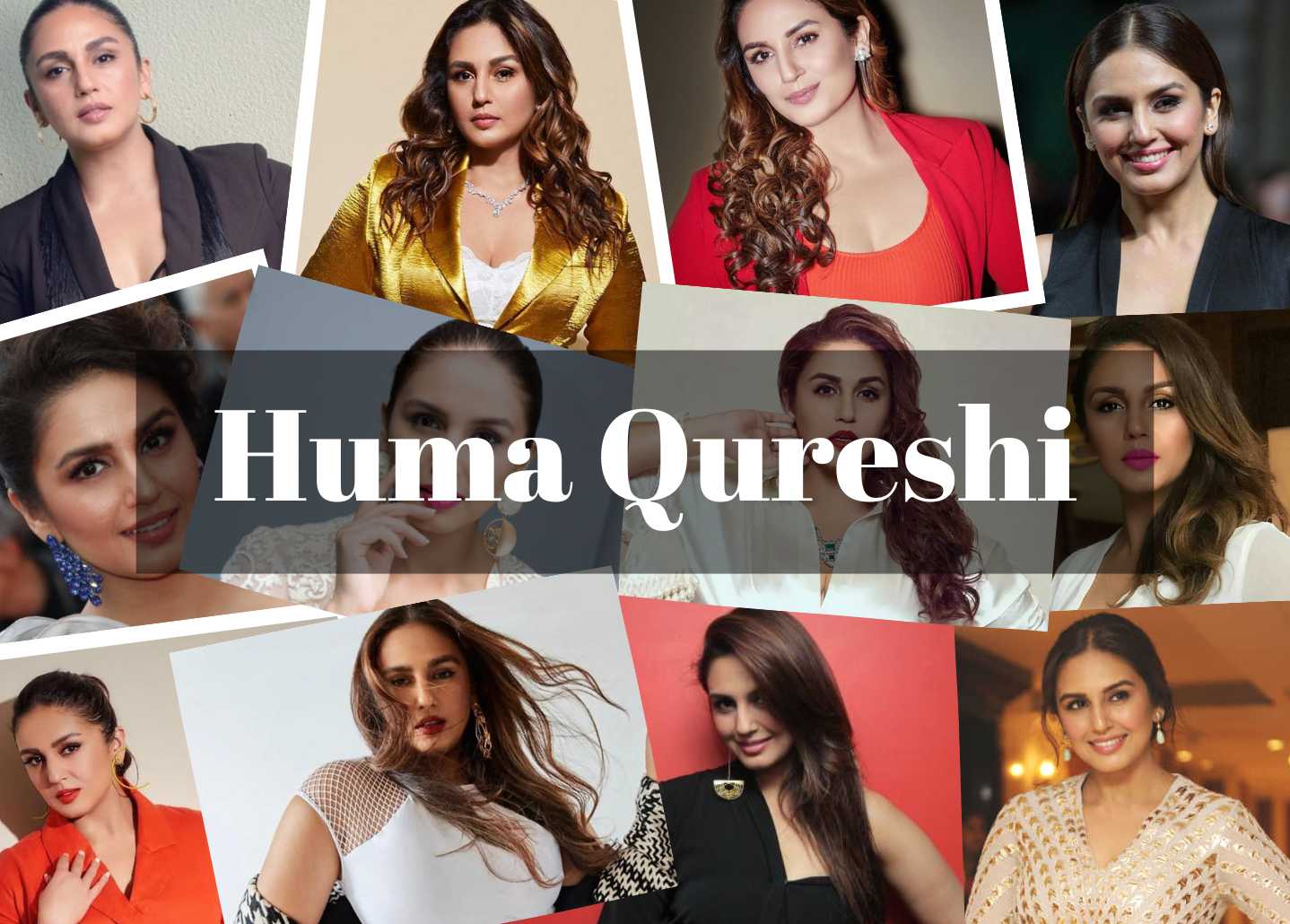 Huma Qureshi Age and Huma Qureshi's Biography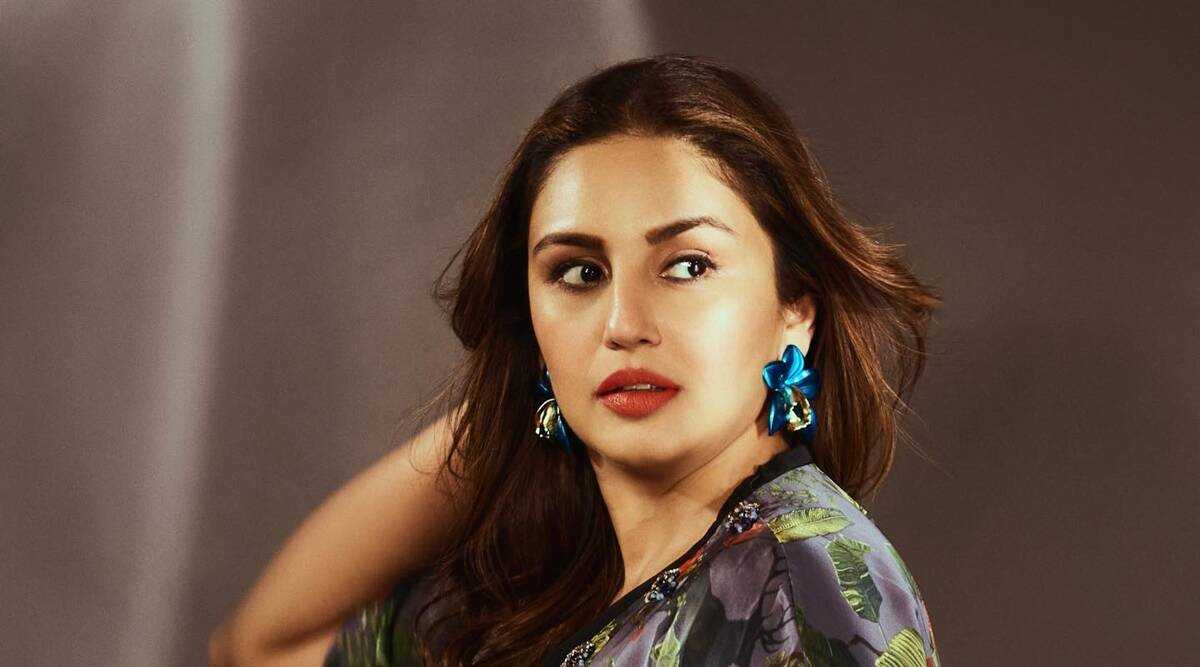 Indian actress and model Huma Qureshi (Huma Saleem Qureshi) appears in Hindi and Tamil movies. Huma Qureshi's birthdate is on 28 July 1986. Huma Qureshi's birthplace is in New Delhi, India. She began her career as a model before transitioning to acting.

2012's Gangs of Wasseypur, a Bollywood film, marked Huma's acting debut. She performed in several theatre performances before relocating to Mumbai and signing a two-year deal to appear in television ads for Hindustan Unilever. Huma Qureshi's Zodiac sign is Leo. Huma Qureshi's hobbies are playing Basketball, Reading Autobiographies, and traveling.

Anurag Kashyap discovered her acting talent while filming a Samsung mobile commercial and offered her a three-film contract after he was impressed. With a supporting role in the 2012 two-part crime drama Gangs of Wasseypur, Qureshi made her acting debut. She received multiple nominations for her work in the movie, including the Filmfare Award for Best Female Debut and Best Supporting Actress.
Huma Qureshi's Family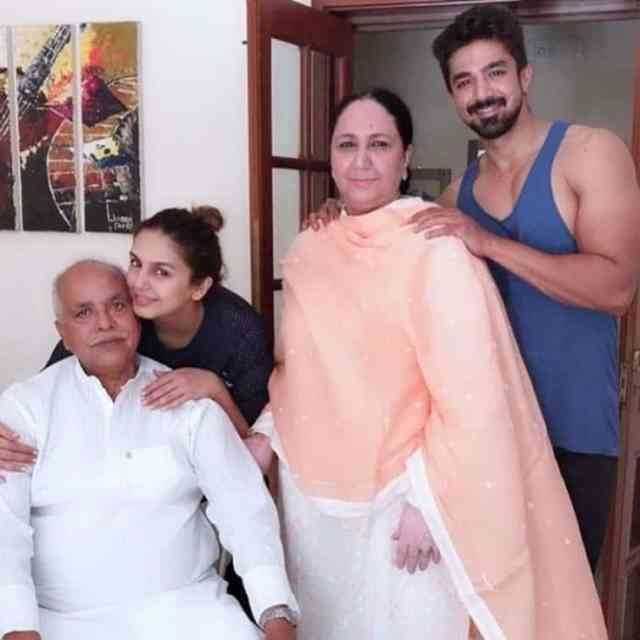 In New Delhi, India, Huma was born into a Muslim household. Huma Qureshi's mother, Ameena Qureshi, a Kashmiri, is a housewife and her father, Saleem Qureshi, is a restaurateur who owns Saleem's network of restaurants.

Huma Qureshi's three brothers include Saqib Saleem, an actor, and Haseen Qureshi and Naeem Qureshi a businessman. When Qureshi was a young child, the family moved to South Delhi's Kalkaji neighborhood.

Huma Qureshi's Education
Huma Qureshi's Hometown is New Delhi India. Talking about Huma Qureshi's educational qualification, she completed her graduation from Gargi College, New Delhi. While working as a theatre performer and model, Qureshi earned a bachelor's degree in history with honours from the University of Delhi.

Huma later joined the Act 1 theatre company and appeared in a couple of plays. During her theatre days, Sharma served as both her acting coach and mentor. She has assisted a documentary filmmaker and worked with numerous NGOs. She later relocated to Mumbai for a movie.
Talk To Similar Celebrities
Huma Qureshi's Boyfriend and Relationships
Sohail Khan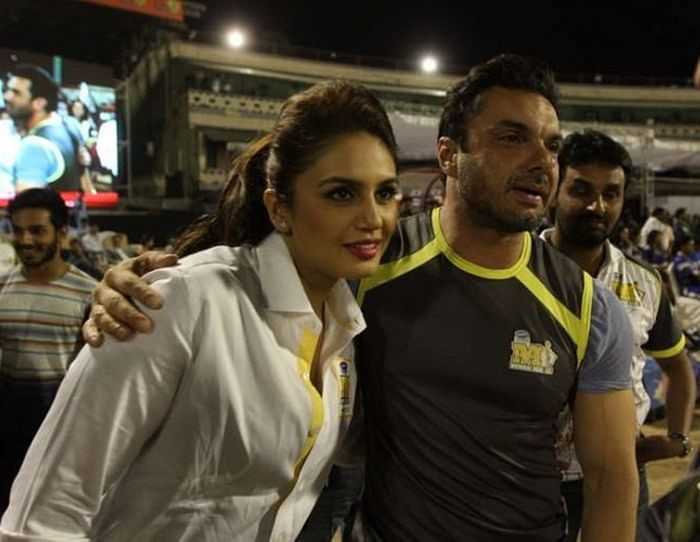 Huma and Salman Khan's brother Sohail Khan have been associated. According to rumours, Sohail Khan had been buying expensive presents for Huma.

But Huma slammed the allegation, claiming on Twitter that Sohail is more like a brother than a boyfriend. Further, Seema Khan, Sohail's wife, claimed that Huma was Salman and Arpita's friend and that she doesn't believe that Sohail and Huma socialize together.
Arjan Bajwa
In 2012, Huma also connected with Arjan Bajwa. In a restaurant in Mumbai, they could be seen getting along better over a cup of tea. Huma Qureshi kept her connection with Arjan a secret. However, the story claims that the two were dating, and there had been rumours of extramarital affairs.
Mudassar Aziz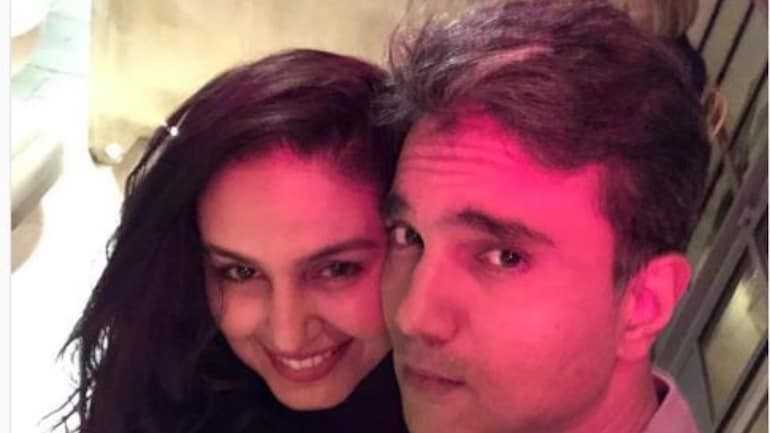 Huma Qureshi acknowledged her relationship with Mudassar Aziz, the director of Pati Patni Aur Woh, following considerable rumour. Huma posted a heartfelt message for him on Instagram on his birthday, September 5th. The Many Moods of Mudassar, she wrote. It's been one heck of a ride, for sure. I'm so proud of all you accomplish and the man you are! I sincerely hope that you will achieve all of your dreams. Birthday greetings, baba @mudassar as is From Saat Samundar Paar, with love... Always maintain a smile. Phew, it's hard to respond to this, Mudassar said.

Even someone as damaged or broken as I find admiration for a soul as beautiful as yours, @iamhumaq... I'm the fortunate one then! Since I really can't say thank you enough, I won't. I'd prefer to do nothing except watch in awe at how deeply, gloriously, and warmly you adore. Be loyal! Be yourself! I adore you a lot.
Huma Qureshi's Movies and Career
Huma Qureshi's Television Advertisements
In 2008, she relocated to Mumbai to attend an audition for the never-produced film Junction. I had no plans to move to Mumbai or become an actress. But when my friend contacted me to schedule an audition for the film Junction, I started to have second thoughts. Sadly, the movie was never made .

She sponsored a variety of goods, including Vita Marie, Saffola Oil, Me derma cream, Pears soap, Samsung Mobile (with Aamir Khan), Nerolac (with Shah Rukh Khan), and Vita Marie. During filming for a Samsung Mobile commercial, director Anurag Kashyap was delighted with her acting talent and promised to utilize her in a movie. Qureshi remembered: At the time, I didn't believe him. Nevertheless, Kashyap fulfilled his word and signed her to a three-film contract with his production business, Anurag Kashyap Films.

After beating out 700 other applicants in an audition, Qureshi was initially slated to make her acting debut in Chakri Toleti's Tamil mafia movie Billa II. Despite being chosen to play the female lead, Qureshi departed the movie when it was delayed to keep her other job obligations. When asked if she regretted anything, she replied: I don't feel guilty. I regret that it didn't turn out how I had hoped. I don't like to sit around and whine about stuff. Several other south films also approached me, but the roles weren't what I was seeking .
Huma Qureshi's First Movie: Gangs of Wasseypur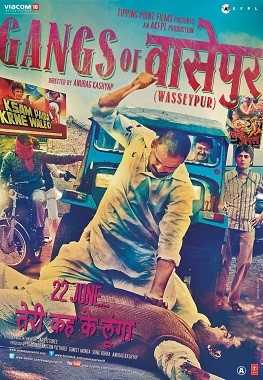 Her supporting role in Anurag Kashyap's critically acclaimed two-part crime drama marked her feature film debut. She played the devoted wife of a criminal (played by Nawazuddin Siddiqui) in the movie. She defined her persona as a small-town narcissist who believes she is the village's most attractive girl.

The Tamil movie Subramaniapuram served as inspiration for this one. No Indian theatre would show a five-hour movie, therefore it was split into two parts even though both sections were shot as one film totaling 319 minutes. On June 22, 2012, the movie was released in theatres, but due to its violent content, Kuwait and Qatar banned it. When Gangs of Wasseypur - Part 1 was first released, it was well-received by critics and won several prizes. At the 55th Asia-Pacific Film Festival, it was nominated for Best Film and Best Director for Kashyap, while at the 60th National Film Awards, it won Best Autography. It is a combined gross of 50.81 crores, which, while not an individual financial triumph, enabled a moderate commercial return because of its certificate.

She resumed her role as Mohsina in the sequel after the first film's popularity. Even though the Indian Censor Board has given the movie an Adults Only rating, it is extremely graphic by Indian film standards since it contains profanity and violent scenes that aren't frequently seen in mainstream films.

Traditional Indian folk songs from the soundtrack are widely included; many of them are philosophical and liberal with overt sexual innuendo. On August 7, 2012, Part 2 had a few paid screenings, and on August 8, it had its formal release in India. The follow-up to the first Gangs of Wasseypur book. At the 58th Filmfare Awards, the movie took up four accolades, including Best Film and Best Actress.
Huma Qureshi's Movie: Luv Shuv Tey Chicken Khurana (2012)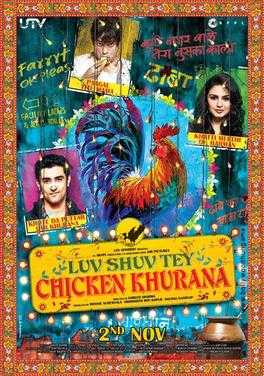 It is a 2012 comedy film in Hindi that was produced by Ronnie Screwvala, Siddharth Roy Kapur, and Anurag Kashyap and was headed by Sameer Sharma, a first-time director.

The London dream of Omi Khurana has just come to an end. Omi, posing as a wealthy London lawyer, goes to his native town in Punjab while on the run from a deadly UK mafia he owes money to. Since Omi fled his house a decade ago after robbing his adoring grandfather Darji of money, a lot has changed. The meal that made the Khurana Dhaba (restaurant) renowned throughout Punjab is Chicken Khurana, but the elderly man has since developed senility and, more crucially, forgotten the dish's recipe. Harman, Omi's childhood sweetheart, is being married to his cousin Jeet soon, although neither party seems very thrilled about it.

The Khurana family is eccentric, and Titu, a freeloader uncle who formerly served time in a mental institution, just adds to the oddness. Even as he works to find the family's only chance to recapture their prestige and wealth.
Huma Qureshi's Movie: EK Thi Dayaan (2013)
The supernatural thriller movie Ek Thi Daayan, which translates to Once there was a witch, was released in 2013 in Hindi under the direction of Kannan Iyer and is based on Mukul Sharma's short tale Mobius Trips. Emraan Hashmi, Huma Qureshi, Konkona Sen Sharma, and Kalki Koechlin all appear in the movie.

Ekta Kapoor, Shobha Kapoor, Vishal Bhardwaj, and Rekha Bhardwaj all contributed to co-producing the movie. It was released on April 19, 2013, to generally favorable reviews from reviewers and respectable box office earnings.

For her portrayal, Konkona Sen Sharma won praise from the critics and a nomination for Best Supporting Actress at the 59th Filmfare Awards.
Huma Qureshi's Movie: D-Day (2013)
The 2013 action-thriller movie D-Day was co-produced by DAR Motion Pictures and Emmay Entertainment in Hindi. Rishi Kapoor, Irrfan Khan, Arjun Rampal, Huma Qureshi, and Shruti Haasan play major parts in the Nikhil Advani-directed film. On July 19, 2013, the movie opened to largely favorable reviews.
Huma Qureshi's Movie: Dedh Ishqiya (2014)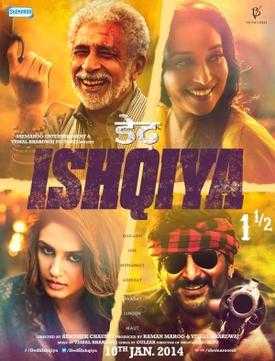 It is an Indian black comedy movie from 2014, with Arshad Warsi, Naseeruddin Shah, Madhuri Dixit, and Huma Qureshi in the lead roles. It is a sequel to Ishqiya and was produced by Vishal Bharadwaj and Raman Maroo of Shemaroo Entertainment (2010). On January 10, 2014, it became available everywhere.

As they escape the law, Khalujan and Babban seek safety at the Majidabad palace. As Khalujan uses poetry to court a wealthy widow, Babban and the widow's assistant plot to kidnap the woman.

Dedh Ishqiya was a box office hit that made 270 million rupees (US$4.1 million) both domestically and internationally. Qureshi was praised for her portrayal as the promiscuous partner of a con woman in this movie (played by Dixit).
Huma Qureshi's Movie: Jolly LLB 2 (2017)
Jolly LLB 2, also known as The State vs. Jolly LLB 2, is a 2017 Indian black comedy film in the Hindi language that was written and directed by Subhash Kapoor. The drama, which takes place in Lucknow, centers on a lawyer who battles a vicious and formidable opponent to win justice for the slain victim of a phony encounter with an untrustworthy police officer.

Along with Huma Qureshi, Annu Kapoor, Kumud Mishra, and Saurabh Shukla, who reprises his 2013 role, Akshay Kumar plays the title role of Jagdishwar Mishra, replacing Arshad Warsi as the movie's leading man.
Jolly LL.B. 2 debuted on February 10, 2017, and after being produced for 450 million rupees ($5.6 million), it generated 1.97 billion rupees ($25 million) globally. It received acclaim for Subhash Kapoor's writing and direction, as well as for the acting of Akshay Kumar, Shukla, Annu Kapoor, as well as Mishra.
Huma Qureshi's Movie: Bell Bottom (2021)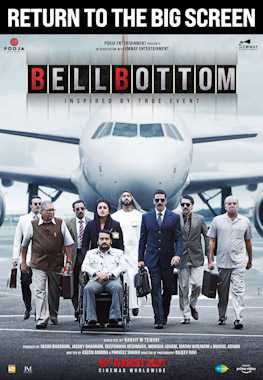 Ranjit M. Tewari is the director of the action thriller Bell Bottom, which will be released in Hindi in 2021. The film is produced by Vashu Bhagnani, Jackky Bhagnani, Deepshikha Deshmukh, and Nikkhil Advani under their respective brands, Pooja Entertainment and Emmay Entertainment. It was written by Aseem Arrora and Parveez Sheikh. With Vaani Kapoor, Lara Dutta, and Huma Qureshi making lengthy cameo appearances, it features Akshay Kumar as the main character.

Bell Bottom draws its inspiration from actual hijacking incidents committed by Khalistani rebels in India in the 1980s, such as the hijackings of Indian Airlines Flights 423, 405 and 421.On September 30, the movie was completed in London. The movie opened in theatres in 3D on August 19, 2021.
Huma Qureshi's Movie: Monica, O My Darling
Vasan Bala's 2022 Hindi-language neo-noir crime comedy thriller movie Monica, O My Darling was released on the 11th of November in the year 2022. Monica, O My Darling is available on the OTT Platform: Netflix. . Huma Qureshi, Radhika Apte, and Rajkummar Rao all appear in the movie. The film is based on Keigo Higashino's 1989 Japanese novel Burutasu No Shinzou. The title of the movie is drawn from the song Piya Tu Ab To Aja from the 1971 movie Caravan.

The plot of the movie centers on A young man struggles to succeed in life while working with some odd allies and devising a cunning, evil scheme to commit the ideal murder. Talking about Monica, O My Darling reviews, Vasan Bala's Monica, O My Darling is a brilliant addition to the limited canon of Indian noir. It is a taut pulp thriller that offers more than a few astute observations on the peculiarities of human nature along the way. Bala is a tasty translation of mystery novel Burutasu No Shinzou by Japanese author Keigo Higashino that skillfully localises the unusual ingredients for Indian taste. The titular Monica Macchado, played by Huma Qureshi, is an enthusiastic oomphy secretary who spreads her favours around a large number of senior male employees, making it difficult to keep track.
Huma Qureshi's Web Series
Huma Qureshi's Web Series: Leila (2019)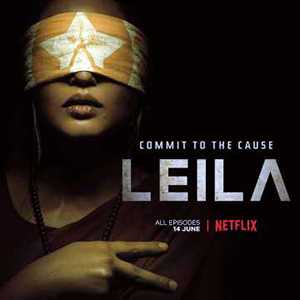 Deepa Mehta, Shanker Raman, and Pawan Kumar are the creators of the dystopian drama web series Leila, which is in the Hindi language. Based on Prayaag Akbar's 2017 book of the same name, Leila tells the tale of Shalini, a mother searching for her missing daughter in a totalitarian society not too distant in the future.

It features Huma Qureshi, Siddharth, Rahul Khanna, Sanjay Suri, and Arif Zakaria in addition to being written by Urmi Juvekar. On March 8, a teaser was made available. The six-episode show's Netflix debut date was June 14, 2019. Although the concert was well-received by critics, Hindutva hardliners have criticised it for hurting religious emotions of Hindus.
Huma Qureshi's Web Series: Maharani 2
The 2021 Hindi-language drama television series Maharani, often known as Empress, was created by Subhash Kapoor. The first season of the show was helmed by Karan Sharma, while season two will be under Ravindra Gautam's direction. Huma Qureshi, Sohum Shah, Amit Sial, Kani Kusruti, and Inaamulhaq are the series' leading ladies. When Lalu Prasad Yadav appointed his housewife wife Rabri Devi as his successor in Bihar in the 1990s, events there served as inspiration for the political multi-season series.

Season 1's plot, which spans the years 1995 to 1999, is based on actual occurrences and people, including Ranvir Sena, radical leftists, Naxalite organizations, the Communist Party of India (Marxist-Leninist) Liberation, the 1997 Laxmanpur Bathe Massacre, the Fodder Scam, and Brahmeshwar Singh.

The plot of season 2 takes place in the middle of 1999 and is based on actual incidents and people, including the Shilpi-Gautam Murder, Sadhu Yadav, Rajiv Goswami, Shibu Soren, Mohammad Shahabuddin, and Prashant Kishor, as well as the 2000 Bihar Legislative Assembly election and the Indian Political Action Committee (I-PAC).

SonyLIV hosted the Maharani premiere on May 28, 2021. On July 16, 2022, the second season's teaser was revealed, then on August 1, 2022, the trailer. On SonyLIV, the second season premiered on August 25, 2022.
Mithya
The psychological thriller drama web series Mithya is produced in India and is available on ZEE5. It is created by Applause Entertainment and Rose Audio Visual Production under the direction of Rohan Sippy. On February 18, 2022, a six-episode web series was made available.

Samir Soni, Rajit Kapur, Parambrata Chatterjee, Avantika Dassani, and Huma Qureshi play key parts. The programme is a remake of the British television programme Cheat! With this series, Avantika Dassani made her acting debut. St. Paul's School in Darjeeling served as the only location for filming the drama.
Huma Qureshi's Upcoming and New Movies
Double XL
On Thursday, the producers of the film Double XL, which stars Sonakshi Sinha and Huma Qureshi, released the trailer. The movie will debut on October 14 in theatres.The next movie, directed by Helmet alum Satramm Ramani, is billed as a slice-of-life comedy-drama that challenges body image myths.

The film follows the journey of two plus-size women as they negotiate social norms around beauty, Rajshree Trivedi (Huma) from Meerut and Saira Khanna (Sonakshi) from New Delhi. The teaser is looking super fun, film to release on 14th of Oct 2022.
Tarla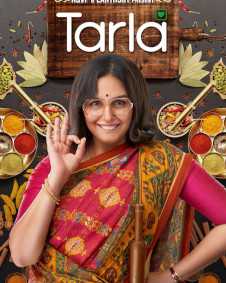 Tarla's title character Qureshi described the experience of working on the movie as amazing. The journey of Tarla Dalal has unquestionably made an effect on my soul.

It is said that every role you play as an actor makes an impression on your soul. I have a really particular place in my heart for it. As I finish the movie, I can't help but remember her quiet courage, love, humor, and empathy In a statement, the 35-year-old actor added.

Fans are intrigued by Tarla, a movie based on the life of renowned chef Tarla Dalal, which Bollywood actor Huma Qureshi will soon be seen in. She appeared in a new avatar in the movie's debut trailer, which caused quite a stir.
Pooja Meri Jaan
Pooja Meri Jaan, a brand-new thriller, has been announced by Dinesh Vijan's Maddock Films. Huma Qureshi, Mrunal Thakur, Vikram Singh Chauhan, and Vijay Raaz are the movie's stars. The thriller, directed by Navjot Gulati, centres on Pooja, a young woman who is being followed by an anonymous man.

In the announcement video, we witness Pooja's admirer emailing her and offering her the chance to accept his proposal or watch him vanish into obscurity. Dear Pooja, if tum haan bol do toh humara pyaar itihaas ban jayega aur if tumne naa bola toh main itihaas ban jaunga, the message reads. It will be interesting to observe what occurs next and how Pooja responds to the mail.

The film's production has already finished. The release date of the movie, which was written by Navjot and Kanishka Gulati, has not yet been disclosed.
Huma Qureshi's Career Timeline
Huma Qureshi's Controversies
Huma Qureshi loses her temper for unnecessarily dragging in Anurag Kashyap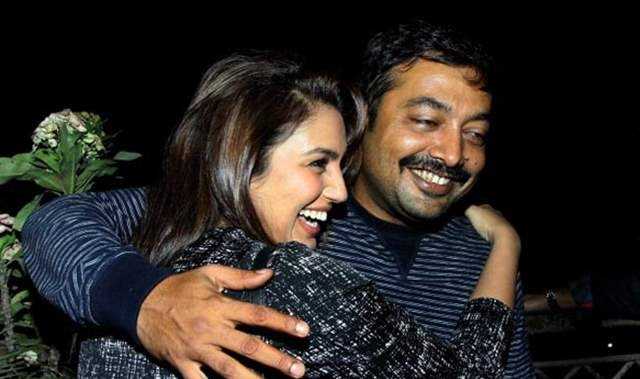 Actress Huma Qureshi has responded forcefully to the allegations of sexual harassment against director Anurag Kashyap, who chose Ms. Qureshi for his two-part Gangs of Wasseypur series after her name surfaced in the debate. An actress who has accused Mr. Kashyap of forcing himself on her further revealed to ABN Telugu that Mr. Kashyap had mentioned three more females as being only a call away.

The actress claims that she responded by saying, They are such plain-looking girls, yet you gave Richa Chadha, Mahie Gill, and Huma Qureshi a chance. Directors typically don't give them a chance, but you did a fantastic job. But at the moment, I am not mentally ready for this.

The accusations are denied by Mr. Kashyap. As an explanation for her angry tone, Huma Qureshi replies that, to the best of her knowledge, Anurag Kashyap has never acted inappropriately with her or anybody else.Anurag and I last collaborated in 2012–2013; he's a close friend and a remarkably gifted director. He has never misbehaved with me or anybody else, at least to the best of my knowledge and personal experience. Anyone who feels they have been abused, however, is required to report it to the authorities, the police, and the legal system.
Huma Qureshi's Net Worth
Indian actress and model Huma Saleem Qureshi primarily works in the Bollywood film business. She has received three Filmfare Award nominations. Her most well-known role was in the film Gangs of Wasseypur. Qureshi has a total net worth of $4 million, which would be more than 25 crores in Indian rupees.

According to some accounts, she made about 3 crores a year and charged 1 crore for each film. Huma Qureshi's collection of automobiles is excellent considering how passionate she was about them. Huma Qureshi owns a variety of expensive automobiles, including a BMW 7 series for 1.2 crore rupees, a Mercedes Benz GLE worth 80 lakh rupees, etc.
Huma Qureshi's Awards and Achievements
Stardust Award for Breakthrough Supporting Performance –Female Dedh Ishqiya, 2015
Screen Award for Best Actor (Female) in a Negative Role Dedh Ishqiya, 2015
Times Of India Film Awards (TOIFA) for Best Debut Female Gangs of Wasseypur,2013
International Indian Film Academy (IIFA) for Supporting Role Female Dedh Ishqiya,2015
International Indian Film Academy (IIFA) for Performance in a Leading Role (Female) Gangs of Wasseypur 2,2013
Zee Cine Awards for Best Actor in A Supporting Role – Female D-Day, 2014
Stardust Award for Breakthrough Supporting Performance – Female Dedh Ishqiya,2015
Stardust Award for Best Actress Vicky Donor,2013
Stardust Award for Best Actress Luv Shuv Tey Chicken Khurana, 2013
Screen Award for Best Actor (Female) in a Negative Role Dedh Ishqiya, 2015.
Screen Award for Best Actor in A Supporting Role (Female) Ek Thi Daayan, 2014
Screen Award for Most Promising Newcomer (Female) Gangs of Wasseypur, 2013
Screen Award for Best Actor in A Supporting Role (Female) Gangs of Wasseypur, 2013
Filmfare Award for Best Debut (Female) Gangs of Wasseypur, 2013
Filmfare Award for Best Debut (Female) Luv Shuv Tey Chicken Khurana, 2013
Filmfare Award for Best Actor in A Supporting Role (Female) Gangs of Wasseypur, 2013
5 Interesting Facts about Huma Qureshi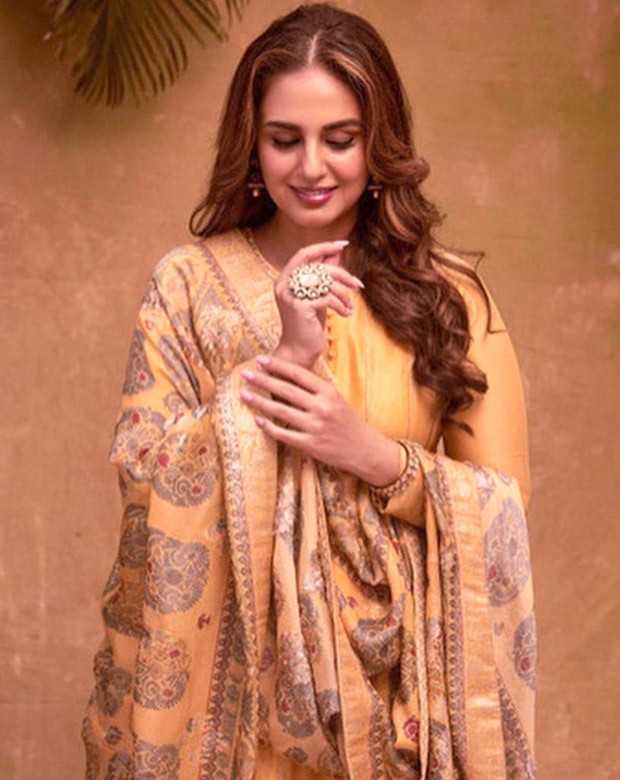 Huma Qureshi appeared in a few local theatre shows after earning her bachelor's degree in history with honors from the Gargi College, University of Delhi, before landing her big break in the movie industry.
Huma Qureshi is an avid reader and the author of contemporary fantasy novels with a superheroine at its core. Qureshi has changed it from being a book to a television series that was originally proposed to be produced abroad.
Social service has always been the actor's inspiration. It's Never Too Late is a social media series that Qureshi created last year to start a debate about mental health after becoming outspoken about the value of not ignoring one's mental health.
She constructed a temporary healthcare facility in Delhi with 100 beds and an oxygen plant as part of COVID-19 relief efforts this year. A pediatric ICU, a neonatal ICU, and a children's ward were all parts of the COVID-19 care unit.
Huma's first task was to work with actor Shah Rukh Khan in a Nerolac advertisement.
Huma Qureshi's Profile Summary
Social Media
Frequently Asked Questions