Shruti Haasan | Biography, Affairs, Best Movies, Struggles

Faraz Shaikh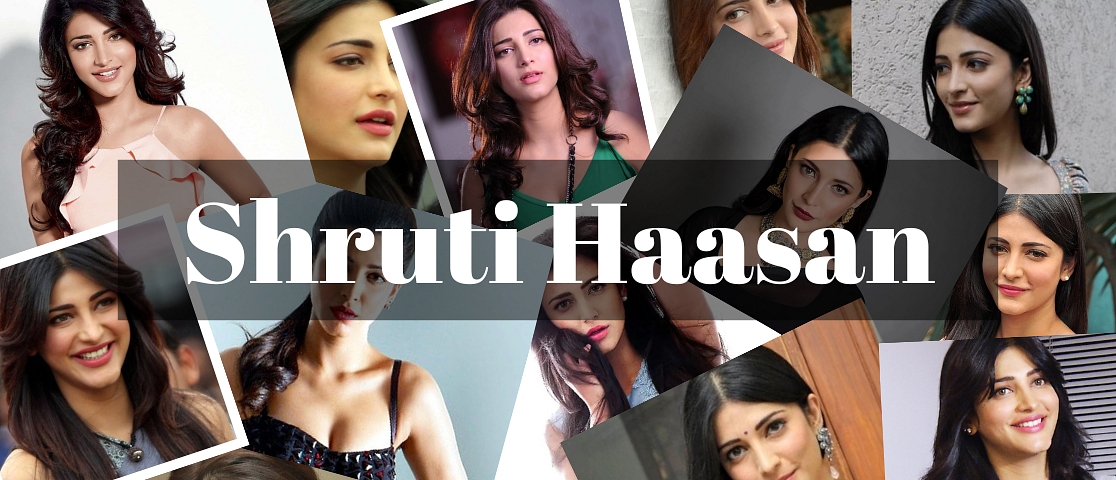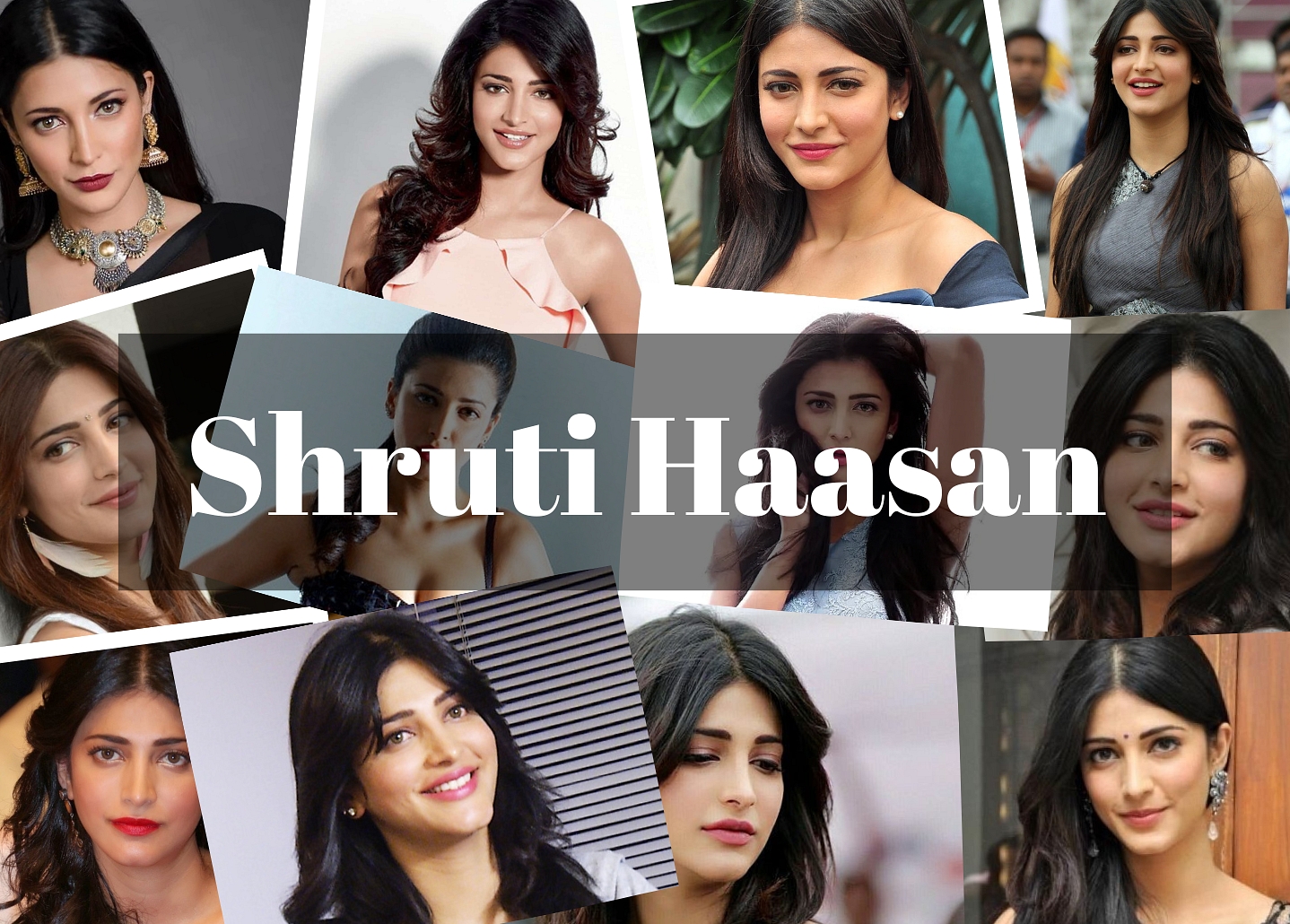 Shruti Haasan's Biography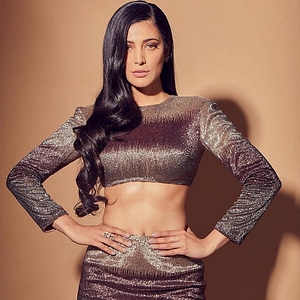 Shruti Haasan, an Indian actress and playback singer who primarily performs in Tamil, Telugu, and Hindi films, was born on January 28, 1986. Indian singer-turned-actress Shruti Haasan. Shruti Rajalakshmi Haasan was born in Chennai, India to actors Kamal Haasan and Sarika Thakur. Shruti Haasan has a younger sister named Akshara Haasan who competes for India in ballroom dancing. At the young age of six, Shruti Haasan performed her first song in her father's movie Thevar Magan, which was composed by Ilaiyaraaja. Later, while still in school, Haasan made her acting debut in the Hindi film Chachi 420, in which she and her father Kamal Haasan, who also directed the movie, performed a duet for the voice of a child. Additionally, Shruti Haasan has performed in a Tamil movie, Gautham Menon's Vaaranam Aayiram, with music by Harris Jayaraj. Midway through 2009, Haasan released her debut album, which she wrote, sang, and composed. Shruti Haasan began a career in modelling after pursuing a singing career. She first showed up in the Frappe! September 2007 issue of the magazine; since then, she has since appeared in Verve. In 2000, Haasan made her acting debut in her father's bilingual Tamil and Hindi movie Hey Ram. In the Mahatma Gandhi biopic, she also appeared in a cameo as Vallabhai Patel's daughter.
Talk To Similar Celebrities
Shruti Haasan's Family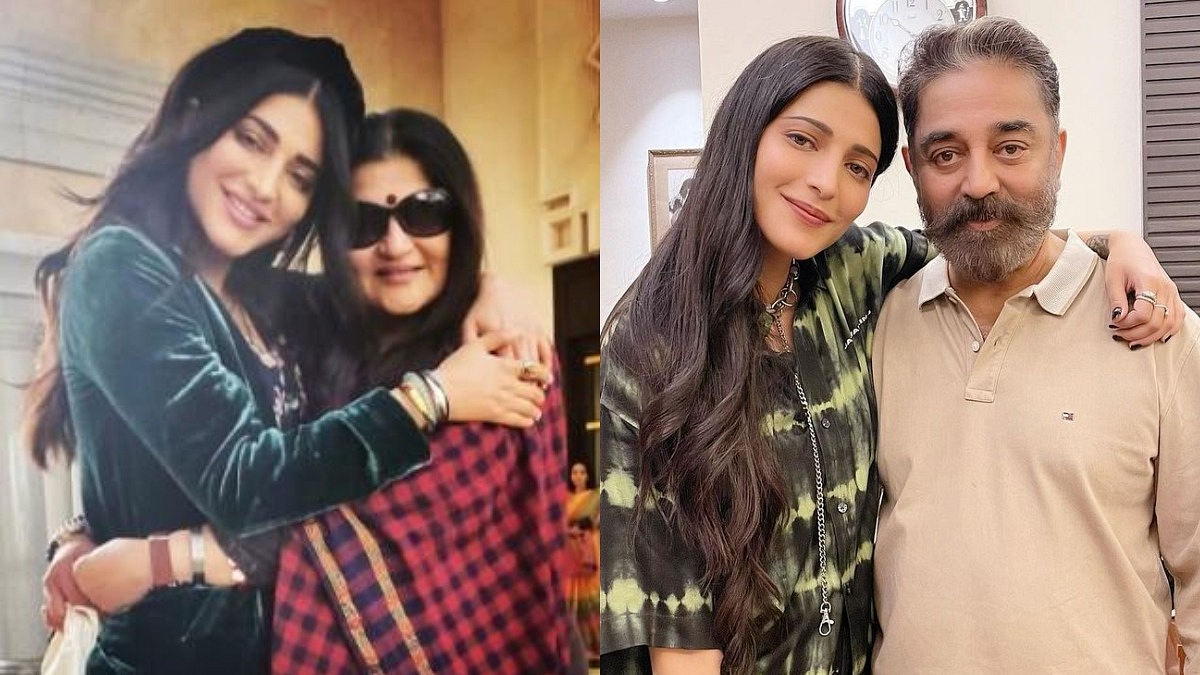 Shruti Haasan was born on 28 January 1986. Shruti Haasan's age is 36 years as of 2022. Shruti Haasan's zodiac sign is Aquarius. Shruti Haasan was raised in Chennai, India. Shruti Haasan was born into a Tamil family in Madras modern-day Chennai, to actors Kamal Haasan and Sarika Thakur. Her mother Sarika was born to a Maharashtrian father and a Rajput mother, whereas her father is a Tamilian Brahmin named Iyengar. Akshara Haasan, her younger sister, is also an actress. Akshara Haasan is an Indian ballroom dancer who represents her country internationally. Her father Kamal Haasan, also known as Kamal Hassan by fans, is an Indian film actor and director, dancer, writer, lyricist, playback singer, choreographer, screenwriter, makeup artist, and politician who is regarded as one of the leading method actors of Tamil cinema and also a Universal Hero.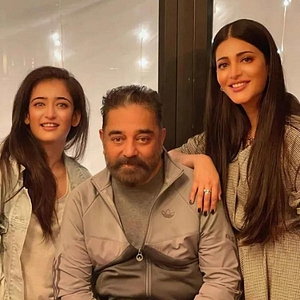 Indian actress and costume designer Sarika Thakur is Shruti Hassan's. Sarika Thakur was honoured with the National Film Award for Best Costume Design for her work on the movie Hey Ram in addition to the National Film Award for Best Actress in 2005 for the English-language movie Parzania. Charuhasan, an actor and lawyer, is her uncle. Charuhasan is an Indian actor, director, and retired lawyer. He has appeared in films in Tamil, Kannada, Telugu, Malayalam, and Hindi. Anu Hasan and Suhasini Maniratnam, both actresses, are her cousins. Shruti completed her elementary and secondary education in Chennai before relocating to Mumbai, the city of dreams, to pursue a degree in psychology.
Shruti Haasan's Childhood and Shruti Haasan's Education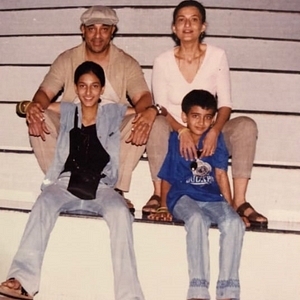 The first time Kamal Haasan's angel Shruti Haasan sang was when she was six years old, and she has a passion for singing. It was a composition by Ilaiyaraaja. Shruti Haasan also provided vocals for a duet called "Jaago Gori" with Kamal Haasan in her father's movie "Chachi 420." Together with Kamal Haasan, the versatile actress sang the title song of "Hey Ram" in both Hindi and Tamil. The song begins, "Rama Rama..." Regarded for her versatility, Shruti received praise for this Ilaiyaraaja song. Shruti Haasan did schooling at the Lady Andal in Chennai until the tenth grade, at which point she moved to Mumbai to enroll in St Andrew's College's psychology programme. Prioritizing music and film, Shruti Haasan eventually left for the US to continue her studies at the Musicians Institute in California before coming home to Chennai.
Shruti Haasan's Affairs and Relationships
Shruti Hassan - Dhanush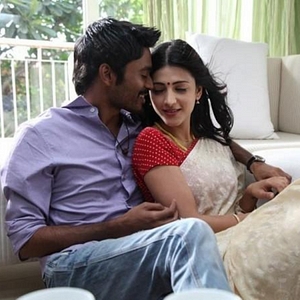 When both of them were co-stars in a film directed by his wife Aishwarya Rajnikanth, Dhanush the actor was allegedly linked to Shruti Hassan. This allegedly rocked his marriage. The actress has made it very clear that she won't risk a friendship over some unfounded rumours. I don't go around defending people, she said. I won't tell people to follow me and implant a microchip in my behind so they can learn the truth. My closest friend in the industry is him. He has always supported my creative endeavours. Despite the lies being spread about us, I won't throw that in the trash. Aishwarya, Shruti's childhood friend, and Dhanush's wife addressed the rumours about their budding romance and said they were unfounded and untrue, putting an end to them all.
Shruti Hassan - Naga Chaitanya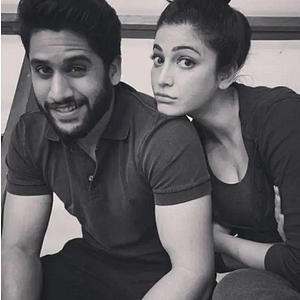 According to rumours, Shruti and Naga Chaitanya, Samantha Ruth Prabhu's ex-husband, were seriously dating and planning a wedding. Through a mutual friend, the two first connected in 2013. They quickly grew close friends and began dating. The fans were devastated by their alleged split. According to rumours, their relationship ended when the two actors and Akshara Hassan showed up for an event. Shruti apparently asked Chaitanya to go with her sister out of the venue because she had to perform on stage. However, for reasons that are currently unknown, the celebrity left the location without Akshara, which is said to have displeased Shruti, and the two separated. When Shruti posted a selfie with him in 2015, the pair made headlines once more, but their romance fizzled out. However, the two collaborated on the 2016 romantic comedy Premam.
Shruti Hassan - Ranbir Kapoor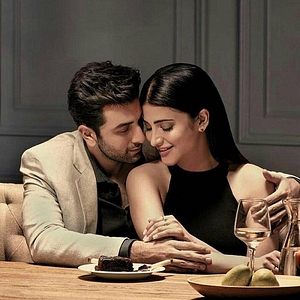 They first became associated in 2016 when a still from their photo shoot showing them cuddling went viral. However, the two denied the rumours and declined to discuss them. Ranbir Kapoor and Katrina Kaif had parted ways at the time, and Ranbir and Shruti were filming an advertisement. Soon, rumours of their relationship began to circulate, but Shruti put an end to them by calling the rumours absurd and funny.
Shruti Hassan - Suresh Raina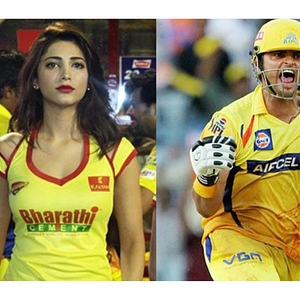 According to rumours, Shruti and Suresh hit it off right away after meeting through a mutual friend. As soon as Shruti began going with him to his IPL matches, Suresh dubbed her his "lucky mascot." However, they made an effort to keep it private and later denied the rumours of an affair after keeping quiet for a while. Too many media reports that nobody even tries to verify, Raina had tweeted saying, "I am not dating anyone." In order to get this situation straight once and for all. He later began dating Poorna, the daughter of former Union minister Praful Patel
Shruti Hassan - Michael Corsale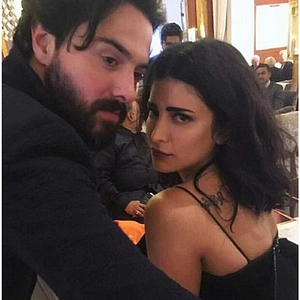 Shruti has primarily been in the news because of her romance with Michael Corsale, a man from London. The actress has never publicly acknowledged her relationship with the London-based actor, but she has never held back from sharing photos of the two together on social media. They established serious love goals, and Michael was seen visiting his ex-girlfriend while Shruti travelled back and forth between India and Los Angeles. However, news of their breakup spread in April after Michael shared a post on his social media page. This young lady will always be my best mate, he wrote alongside a photo of himself and Shruti. I will be eternally grateful to have her as a friend. Luv ya gal. Soon after, they made their separation public on social media. He attributed the split to the challenges of maintaining a long-distance relationship.
Shruti Hassan - Santanu Hazarika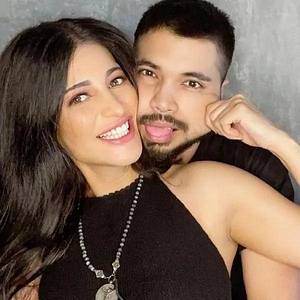 Shruti Haasan and her artist boyfriend Santanu Hazarika have recently made headlines for their relationship. Recently, Shruti Hasan travelled to Guwahati, Assam, with her boyfriend Santanu Hazarika to celebrate the Rongali Bihu by taking part in a Bihu event. Huge numbers of people follow the actress, and they never want to miss any news about their favourite celebrity, whether it be personal or professional. Due to the couple's frequent public appearances together, attention is currently focused on them and their relationship. Shruti Haasan was seen walking hand-in-hand with Santanu Hazarika on the eve of her birthday while they are dating. He is one of the co-founders of the Gauhati Art Project, an initiative to create an art community. He is also a founding member of the Gauhati Art Project (GAP). Building an artistic community in Northeast India is the goal of the Gauhati Art Project, an urban arts initiative. Along with her best friends and boyfriend Santanu Hazarika, Shruti Haasan celebrated turning 35. She was observed strolling hand-in-hand with Santanu on the streets of Mumbai on January 27. On the eve of her birthday, she went out with him. Her fans began to wonder who Shruti Haasan is dating shortly after the video went viral on social media.
Shruti Haasan's Career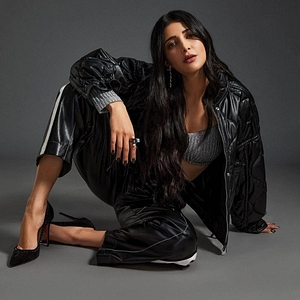 At the young age of six, Shruti Haasan performed her first song in her father's movie Thevar Magan, which was composed by Ilaiyaraaja. Later, while still in school, Haasan made her acting debut in the Hindi film Chachi 420, in which she and her father Kamal Haasan, who also directed the movie, performed a duet for the voice of a child. Hey Ram featured Shruti Haasan's second song, in which she and her father performed the title theme, Rama Rama, in both Hindi and Tamil. Haasan received praise for her efforts for the critically acclaimed Ilayaraaja album, with Screen India and reviewers praising that she "has the makings of a good singer, and with some training, she should go great guns." In 2000, Haasan made her acting debut in her father's bilingual Tamil and Hindi movie Hey Ram. In the Mahatma Gandhi biopic, she also appeared in a cameo as Vallabhai Patel's daughter.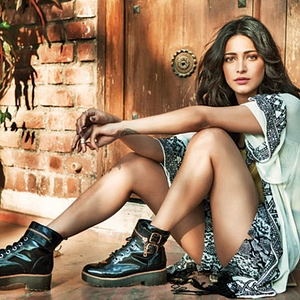 Reports suggested in late 2007 that Haasan was planning to make her full debut as a heroine in 2008 with a film opposite Madhavan directed by Nishikanth Kamath after declining significant film offers, most notably the lead role in Venkat Prabhu's Saroja. Even though Madhavan acknowledged that the announcement "was premature," she agreed to star in the movie with the working title Endrendrum Punnagai, only for it to be delayed before it even started. Eventually, Haasan agreed to star opposite Imran Khan in the Bollywood film Luck directed by Soham Shah. Aishwarya Dhanush's directorial debut 3, a romantic drama co-starring Dhanush, was a watershed moment in Haasan's career. Aishwarya revealed that she wrote the script with Shruti Haasan in mind, but due to scheduling conflicts, the film began production with Amala Paul instead. However, due to the collaboration of herself and Aishwarya, the daughters of the two leading contemporary Tamil actors Kamal Haasan and Rajinikanth, as well as the success of the song "Why This Kolaveri Di," Shruti was re-signed to play the character of Janani, and the film gained much hype prior to release.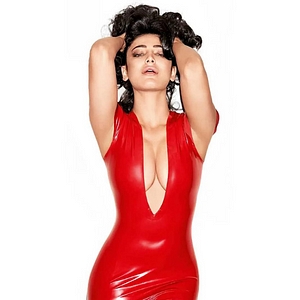 Shruti Haasan's next film was 'Luck,' in which she co-starred with Imran Khan. Despite receiving favourable press prior to its release, the film fared poorly at the box office. Her Telugu film career began in 2011 with the film 'Anaganaga O Dheerudu.' This film was co-produced by Walt Disney Pictures and directed by Prakash Kovelamudi. The film failed to achieve much commercial success. The stunning actress also played Nikki Narang in the Hindi film 'Dil Toh Bachcha Hai Ji.' Shruti appeared in the Tamil film '7aum Arivu' and the Telugu film 'Oh My Friend' in 2011. 'Gabbar Singh,' a Telugu version of Dabangg, was her next Telugu film in 2012. Shruti Haasan appeared in her second item number in the 2015 Hindi film Tevar, alongside Arjun Kapoor and Sonakshi Sinha. Following that, she appeared in several films, including the Hindi film Gabbar Is Back, in which she co-starred with Akshay Kumar, Koratala Siva's Telugu action film Srimanthudu, in which she co-starred with Mahesh Babu, Anees Bazmee's comedy Welcome Back, in which she co-starred with John Abraham, Anil Kapoor, and Nana Patekar, and the Tamil films Puli, in which she co-starred.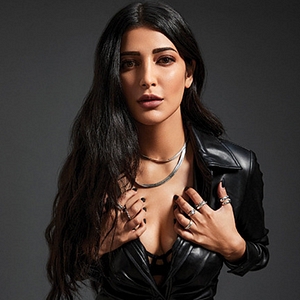 In 2016, Shruti Haasan reprised her role as Rocky Handsome opposite John Abraham, as well as in the Telugu film Premam, opposite Naga Chaitanya, which was a remake of the Malayalam film Premam. However, due to scheduling conflicts, she opted out of the film. In 2017, she appeared in Katamarayudu, her second collaboration with Pawan Kalyan, Si3, her second collaboration with Suriya, and Behen Hogi Teri with Rajkummar Rao. She made her American television debut in 2019 with a recurring role in the action drama series Treadstone. Shruti Haasan will co-star with Prabhas in Salaar, where she will play Aadya. She will also share screen space with Nandamuri Balakrishna in an untitled Gopichand Malineni film, tentatively titled NBK 107. Shruti Haasan is also signed to play the lead in Chiranjeevi's Untitled film with K. S. Ravindra, also known as 'Mega154.'
Shruti Haasan's Best and Upcoming Movies
Srimanthud
The successor of a prosperous business family who is uninterested in merely making money is the subject of Srimanthudu's straightforward yet motivational story. His ideas and later events lead him to adopt a plain village and transform it despite numerous obstacles. A wealthy businessman (Jagapathi Babu) is concerned about his aloof and indifferent son (Mahesh Babu). He wants the enormous business empire that he built over his lifetime to pass to his son and be continued by him. However, the latter declines, saying that he needs to earn respect first. His attention is elsewhere. He meets a girl (Shruthi Haasan), and they quickly fall in love because they share similar ideas. When she learns who he is, though, she chooses to ignore him. She reprimands him for being too wealthy and not even knowing where he was born when confronted. She later reveals that she is the daughter of a kind village chief (Dr. Rajendra Prasad). That is, incidentally, the same village. Later, the hero returns to the village, adopts it, finances it, and actively participates in the construction of a school, roads, etc. This forces him into an inevitable conflict with a self-centered union minister and his brother, who terrorize and intimidate the village. Thus, the central conflict of the story is how the hero persuades his father to follow him down a difficult path.
3
Ram and Janani are high school sweethearts who eventually marry. When Ram suddenly commits suicide, Janani is puzzled and tries to learn the truth about what happened to him. The movie follows Ram (Dhanush) and Janani (Shruthi), two students in their 12th-grade year who eventually fall in love with one another. As they mature, so does their attraction to one another, and in spite of the elders' objections, they get married. When they begin a new life, issues begin to emerge. This is a different kind of difficulty from the typical misunderstanding problems that newlywed couples would experience. Ram is compelled to make a choice in that difficult circumstance. 3 is a 2012 Indian Tamil-language romantic psychological thriller film written and directed by Aishwarya R. Dhanush, the wife of actor Dhanush, who also produced the film. Along with Shruti Haasan, he played the male lead role; Sivakarthikeyan and Sunder Ramu also had significant roles. The movie centres on intermediate sweethearts Ram (Dhanush) and Janani (Shruti Haasan), who eventually tie the knot. Janani tries to learn the truth about Ram's death but is perplexed when he abruptly commits suicide.
D-Day
A team of professionals sent to bring in The Most Wanted Man in India nearly succeeds in the impossible, until something terrible happens. In order to report The Most Wanted Man's activities in India, RAW Chief Ashwini Rao (Nasser) dispatched Wali Khan (Irrfan Khan) to Karachi, Pakistan, nine years ago. Rudra Pratap Singh (Arjun Rampal), a member of the Indian Armed Forces' MARCOS unit, Zoya Rehman (Huma Qureshi), a RAW explosives expert, and Aslam, a street thief who had been hired by RAW, infiltrated Pakistan nine days ago in order to work with Wali Khan and complete the mission to bring back The Most Wanted Man in India. The man who planned to attend his own son's wedding despite all ISI security and protocol. The man who might have been kidnapped on that day returned to India to face justice. Prior to everything failing yesterday, everything went as planned. The group sent to bring The Most Wanted Man to India did the unthinkable they executed the riskiest operation and nearly got away with it. Almost as if something terrible went wrong. D-Day is a 2013 Indian Hindi-language action thriller film directed by Nikhil Advani and co-produced by DAR Motion Pictures and Emmay Entertainment. It stars Rishi Kapoor, Irrfan Khan, Arjun Rampal, Huma Qureshi, and Shruti Haasan. The film was released on July 19, 2013, to generally positive reviews.
Race Gurram
There are two brothers who have opposing perspectives on life. While one brother adheres to rules and regulations, the other goes his own way. Ram (Shaam) and Lakshman (Allu Arjun) are brothers. Ram is a sincere young man who aspires to be an honest cop. Lucky is a cheerful person who enjoys life. Ram and Lucky are having a tom-and-jerry fight. Siva Reddy (Ravi Kishan) is a factionist aspiring politician. Ram collects evidence against Siva Reddy, and Lucky inadvertently intercepts them. The rest of the story revolves around Lucky and Siva Reddy's race. Race Gurram, which translates to 'Race Horse,' is an action comedy movie released in 2014 in the Telugu language by Surender Reddy and produced by Nallamalupu Srinivas under his company Sri Lakshmi Narasimha Productions. The movie stars Allu Arjun and Shruti Haasan, with Shaam and Ravi Kishan serving as supporting actors. S. The tune was created by Thaman. Allu Arjun's first movie to gross over $100 million was released on April 11, 2014, to favourable reviews. With a distributor's share of 59.4 crores, the movie became the highest-grossing Telugu movie of that year. It went on to win Filmfare Awards for Best Actor, Best Actress, and Best Playback Singer. Principal photography began on May 13, 2013, in Hyderabad.
Gabbar Singh
Venkataratnam, a police officer, goes by Gabbar Singh because he was influenced by a character from the Sholay film. He is stationed in a village where a local thug wants to get into politics and recruits his stepbrother. Son of Suhasini and Nagineedu's stepson, Venkatarathnam Naidu (Pawan Kalyan), goes by the name Gabbar Singh because he likes the Sholay character. He becomes a police officer and is assigned to his hometown of Kondaveedu. Local goon Siddappa Naidu (Abhimanyu Singh) wants to become a politician, which eventually sparks a rivalry between the two. In the meantime, the police officer falls in love with the village girl Bhagyalakshmi (Shruti Haasan). Siddappa will exert himself and turn to Ajay and Gabbar Singh when they step on his side. The core of the story is how Gabbar Singh resolves all of the conflicts and disputes with Siddhappa. In 2012, Harish Shankar and Bandla Ganesh released the action comedy Gabbar Singh through Parameswara Art Productions in India. While Abhimanyu Singh, Ajay, Suhasini, Nagineedu, and Kota Srinivasa Rao play supporting roles, the movie stars Pawan Kalyan and Shruti Haasan. It is a remake of the 2010 Hindi film Dabangg in Telugu. The story centres on a police officer who sets out on a mission to remove a dishonest politician. The music for the movie was written by Devi Sri Prasad, and Jayanan Vincent shot the pictures. The movie, which had a $30 crore budget, was formally unveiled on August 18, 2011, in Hyderabad. The majority of the filming took place in Pollachi. One of the highest-grossing South Indian movies ever, the movie debuted on May 11, 2012, and earned around 150 crores worldwide. Kalyan won the Telugu Best Actor - Filmfare Award at the 59th Filmfare Awards South. Sardaar Gabbar Singh, the follow-up, was published in 2016.

Gabbar Is Back
The Anti-Corruption Force (ACF), founded by Gabbar Singh Rajput (Akshay Kumar), is a vigilante military organisation that systematically eliminates the most corrupt people from all walks of life. Police and the government are under increasing pressure to find the person responsible for these killings, so CBI Officer Kuldeep Pahwa (Jaideep Ahlawat) is specially called in to lead the investigation. He is helped by Sadhuram (Sunil Grover), a constable in the enormous Police force who, despite only being a constable, is driven by his instincts to recognise the underlying scheme. There is no one more dangerous than a common man with a death wish. When a grieving man starts kidnapping and killing corrupt public officials, he takes matters into his own hands. This is an example of a man who was blatantly wronged by the system. Everything he held dear is taken away from him by a freak accident. Unsurprisingly, the system doesn't seem to give a damn about fixing the problem. At that point, Ajay (Akshay Kumar) decides to intervene himself. A 'Gabbar' is a true hero with terrifying villainous instincts who has an underground vigilante army, a secret identity, and a complex modus operandi. Gabbar Is Back is a 2015 Indian Hindi-language vigilante action film directed by Krish Jagarlamudi and written by Rajat Arora, with Sanjay Leela Bhansali producing. The film stars Akshay Kumar and Shruti Haasan, with a cameo appearance by Kareena Kapoor. A formal remake of A. Ramanaa, a 2002 Tamil film directed by R. Murugadoss, is named after the antagonist played by Amjad Khan in the 1975 film Sholay. The film was a commercial success when it was released in theatres on May 1, 2015.
Ramaiya Vastavaiya
Some love tales, like that of Ram and Sona, are timeless, enthralling, and eternal. Ram (Introducing Girish Kumar) is a handsome, young, eligible bachelor NRI from Australia who comes from a wealthy family. Ram gets the chance to travel to India for his cousin Lalita's wedding, where he meets Sona, her best friend. Ram notices Sona (Shruti Haasan), who is from a small, picturesque village in northern India, and she is adorned with simplicity, beauty, youth, charm, vivacity, and the utmost honesty. In the vibrant setting of the pre-wedding celebrations, their friendship blossoms and in no time turns into a love that is so pure and magical that they begin daydreaming about a future together. The lovers are abruptly forced to separate and return to their homes by a series of unfortunate events. However, their hearts are with one another. Will Ram visit Sona once more? Will he show Sona his love and dedication? What battle will he face before the couple reunites at last? Ramaiya Vastavaiya, a vibrant musical extravaganza from Prabhudheva & Tips Industries Ltd., shows how Ram and Sona overcome all obstacles and come together in the end.
Salaar
Salaar is an upcoming Indian Telugu-language action thriller film written and directed by Prashanth Neel and produced by Hombale Films' Vijay Kiragandur. Prabhas plays the titular character in the film, which also stars Prithviraj Sukumaran, Shruti Haasan, and Jagapathi Babu. The project was announced in December 2020, with principal photography set to begin in January 2021 near Godavarikhani, Telangana. Ravi Basrur composed the music, and Bhuvan Gowda handled the cinematography. Salaar was originally scheduled for a 14 April 2022 theatrical release but was postponed due to production delays caused by the COVID-19 pandemic. The film will be released in theatres on September 28, 2023.

Prabhas announced the release date of his upcoming film Salaar, his first collaboration with director Prashanth Neel, on Monday. Prabhas revealed a new poster on Instagram and announced that Salaar will be released worldwide on September 28, 2023. Prabhas can be seen standing with two swords in his hands, looking at the ground in the poster. In the dark background, there are numerous bodies visible. He captioned the post, '#TheEraOfSalaarBegins. See you in the theatres on September 28, 2023. #Salaar.'

NBK107
The working title of an upcoming Gopichand Malineni-directed, Mythri Movie Makers-produced action movie in the Telugu language in India is NBK107. Honey Rose, Shruti Hassan, Varalaxmi Sarathkumar, Duniya Vijay, and Lal are among the movie's stars, along with Nandamuri Balakrishna.The movie, which had the working title NBK107 and starred Nandamuri Balakrishna and Gopichand Malineni, was officially announced by Mythri Movie Makers in June 2021. It was formally released on November 13, 2021, with a pooja ceremony. The film's production was scheduled to start in early 2022. The movie's main photography started on February 18, 2022, in Sircilla.
Waltair Veerayya
An upcoming action movie in the Telugu language, Waltair Veerayya, will be directed by K. S. Ravindra and made by Mythri Movie Makers. In addition to Rajendra Prasad and Vennela Kishore, it features Chiranjeevi, Ravi Teja, Shruti Haasan, and Bobby Simha in the lead roles. The film's tentative title was Mega154 when it was first announced in August 2021. In Hyderabad, the main photography started in December 2021. Additionally, there was filming in Visakhapatnam. Devi Sri Prasad composed the soundtrack for the movie, and Arthur A. Wilson handled the photography. The release of Waltair Veerayya is planned for January 2023, the same month as the Sankranti festival.
Shruti Haasan's Career Timeline
Shruti Haasan's Struggles
Shruti Haasan is reputed to be very outspoken about every facet of her life. The fans are not kept in the dark about any aspect of her identity. The Salaar actress shared in her most recent Instagram post about her harrowing battle with PCOS and how she handles the difficulties brought on by the health condition. The stunning model posted a video of her challenging workout along with a moving message on the photo-sharing platform.

The actress wrote, 'Work out with me I've been Facing some of the worst hormonal issues with my PCOS and endometriosis - women know it's a tough fight with the imbalance and bloating and metabolic challenges - but instead of looking at it as a fight I choose to accept is an as natural movement that my body goes through to do it's best and I say Thankyou by eating right sleeping well and enjoying my work out - my body isn't perfect right now but my heart keeps fit to keep happy and let those happy hormones flow !!! I know it sounds a tad preachy but it's been such a journey to accept these challenges and not let them define me .. so ….! I'm so happy to share this with all of you.'

Days after her controversial social media post on body-shaming, Shruti Haasan opened up about what causes her weight to fluctuate and why she decided to get lip fillers. The actor has disclosed that she has dysmenorrhea and PCOS(Polycystic Ovary Syndrome). PCOS is a hormonal disorder that leads to enlarged ovaries with small cysts on the outer edges. It is typically characterized by irregular menstruation cycles and infertility, an elevated level of male hormone (gonadotropin), obesity, and often diabetes.

'It makes every menstrual cycle really painful for me,' Shruti Haasan said of her struggle with PCOS and dysmenorrhea. We can't talk about it because of the stigma associated with it and the general lack of awareness. Many women, like me, are dealing with mood swings, weight gain, excess hair, hair loss, pimples, and other side effects that come with the territory. Every month is a struggle.'
Shruti Haasan also discussed her decision to have surgery on her nose. 'When I was young, I had a normal nose, but two injuries caused it to become crooked. It never looked good to me, and it was uncomfortable to breathe. I didn't like how thin my lips were, she said in reference to the lip fillers. Once upon a time, I had a lip filler addiction. After several years of experimentation, I've returned to a much more natural appearance.

Shruti Haasan's Networth and Income
The amount of assets that exceed liabilities is referred to as net worth. Cash, real estate, and anything else of value are examples of assets. It is the value of everything you own less everything you own. Net worth is not calculated on a yearly basis. So, how much is Shruti Haasan currently worth? Shruti Haasan is thought to be worth roughly 6 million US dollars, which is equivalent to 42 crore Indian rupees. (45 billion INR). Shruti Haasan receives approximately around 6 crores per film. Her primary source of income is from acting, performing, endorsement work, modelling, and other sources. She is not only one of the wealthiest people in the movie business, but she also leads the pack when it comes to charitable giving, support for the underprivileged, and social causes.
Shruti Haasan's Awards and Achievements
Bollywood Hungama Surfers' Choice Movie Awards
2010 Winner Surfers' Choice Award Best Debut Actress Luck (2009)
Edison Awards India
2010 Winner Technical Award Best Debut Music Director Unnaipol Oruvan (2009)
Filmfare Awards East
2021 Winner Filmfare Award Art Icon
Filmfare Awards South
2012 Winner Special Award Best Female Debut Anaganaga O Dheerudu (2011)
IIFA Utsavam
2016 Winner Telugu Cinema Best Actress in a Leading Role Srimanthudu (2015)
South Indian International Movie Awards
2016 Winner SIIMA - Telugu Best Actress in a Leading Role Srimanthudu (2015)
2015 Winner SIIMA - Telugu Best Actress in a Leading Role Race Gurram (2014)
2014 Winner SIIMA - Telugu Best Actress in a Leading Role Gabbar Singh (2012)
Shruti Haasan Interesting Facts
Shruti used the alias Pooja Ramachandran at school because she didn't want her classmates to treat her like a movie star's daughter.
Shruti Haasan's favourite gift is a keyboard given to her by her father on her 18th birthday because she began making music on it. She considers it a lucky charm.
Shruti's favourite way to stay fit is to dance, despite the fact that she practices yoga and goes to the gym.
According to reports, the talented actress is fluent in eight languages.
Shruti Haasan has training in Kuchipudi as well as other dance styles.
She fronts her own rock band, The Extramentals.
Shruti sang her first song for her father Kamal Haasan's film Thevar Magan (1992), composed by music legend Ilaiyaraaja, when she was six years old.
Shruti composed the music score for the Tamil thriller Unnaipol Oruvan (2009), a remake of the Hindi film A Wednesday. Both the film and the music were created in Telugu at the same time.
Social Media
Frequently Asked Questions