Allu Arjun | Biography, Affairs, Career, Best Movies, Facts, Age

Faraz Shaikh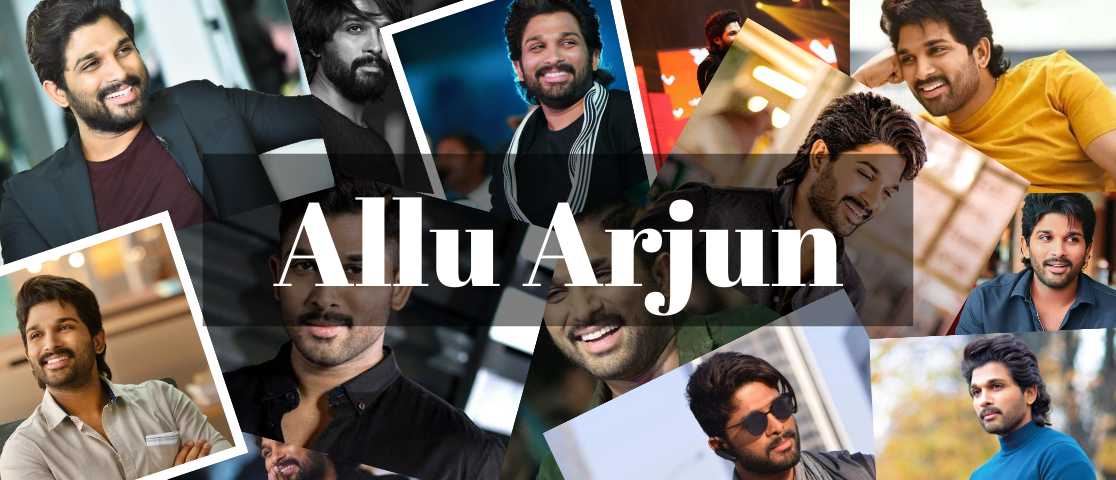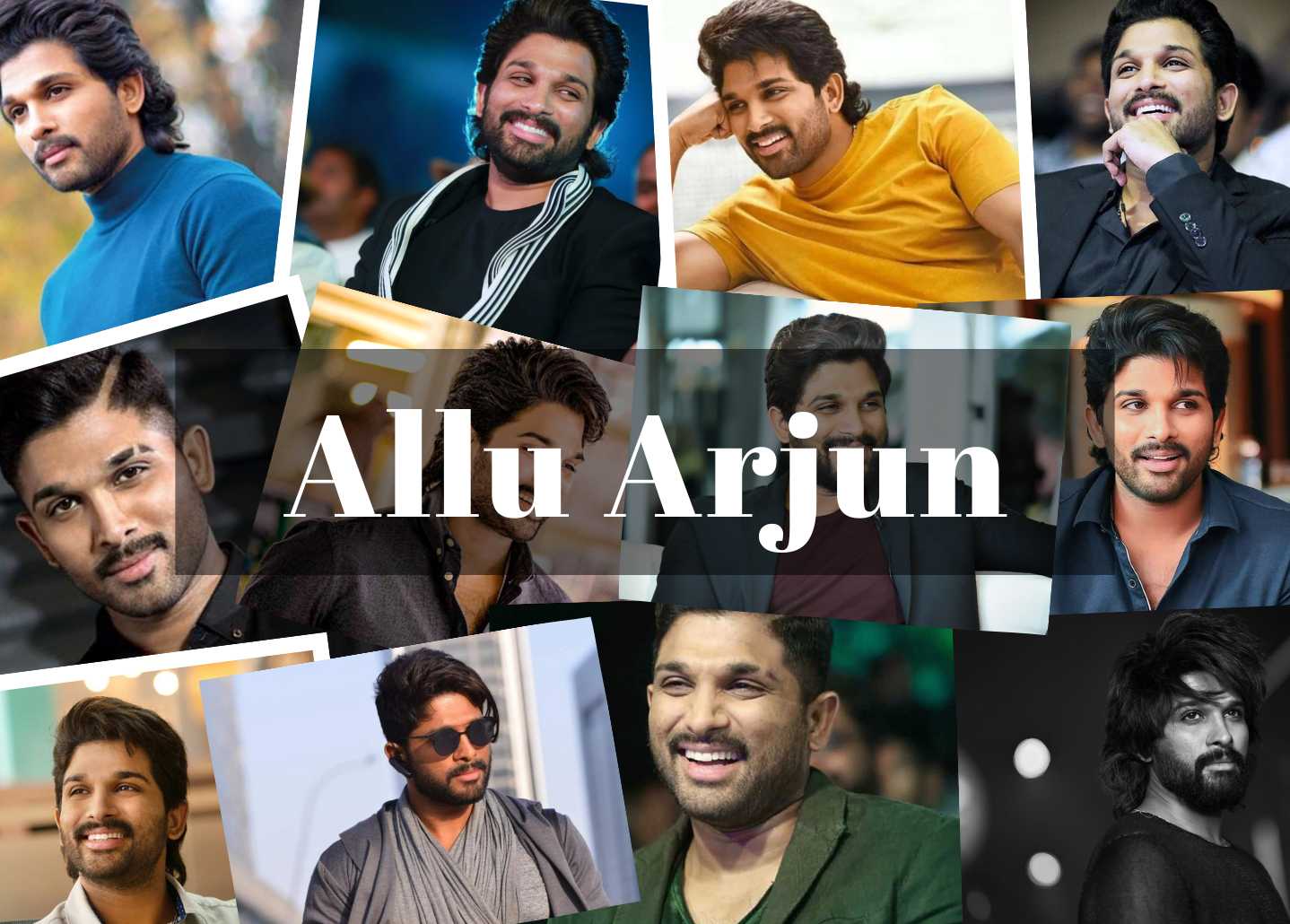 Allu Arjun Age and Allu Arjun's Biography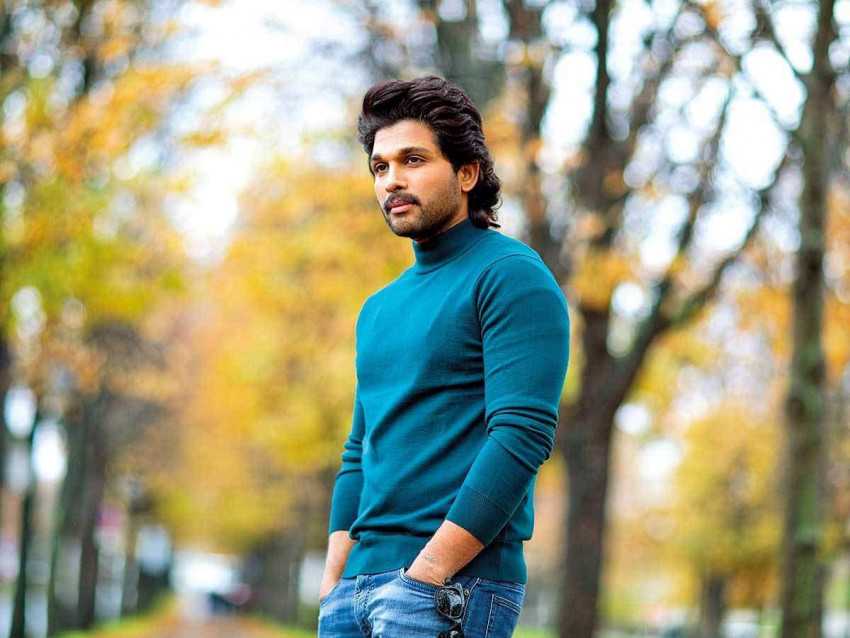 Allu Arjun is an Indian actor who appears in Telugu movies, Allu Arjun was born on April 8, 1982. Allu Arjun's age as of 2022 is 40 years One of India's highest-paid actors, Allu Arjun is renowned for his dancing as well. Allu Arjun was born in Chennai, India, on April 8, 1983. His father, Allu Aravind, is a well-known producer. Allu Arjun worked as a child artist in the film Vijetha in 1985, when he was two years old. Sixteen years later, Allu Arjun made a cameo appearance as Gopi, a dancer, in Suresh Krissna's 2001 film Daddy. Then he appeared in Gangotri, directed by Kovelamudi Raghavendra Rao. Allu Arjun has received three Filmfare Awards for Best Telugu Actor for Parugu, Vedam, and Race Gurram, two Nandi Special Jury Awards for Arya and Parugu, and a CineMAA Award for Best Actor Male for Gangotri and Race Gurram.
Claim Your FREE Celebrity Shoutout
✕
Claim Now!
Allu Arjun Family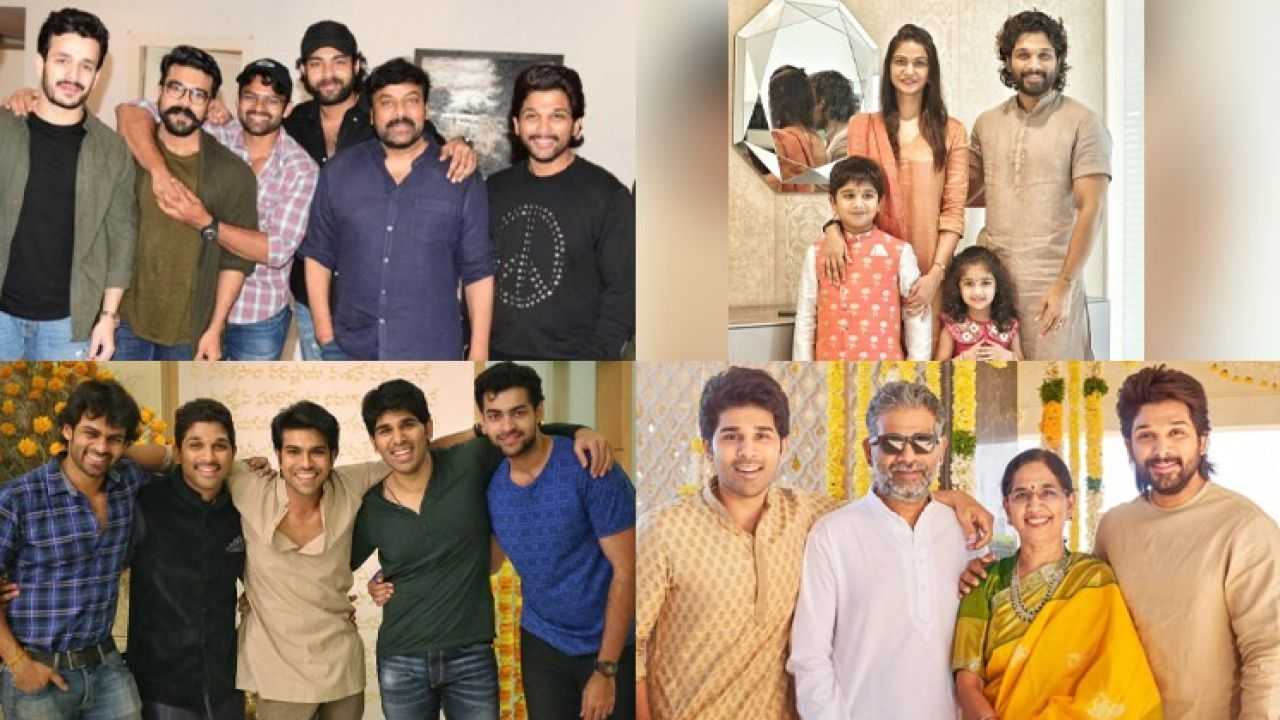 Allu Arjun's father is Allu Aravind and his mother is Nirmala. Allu Arjun was born to film producer Allu Aravind and Nirmala Chennai on April 8, 1982, in a Telugu household. The well-known film comic Allu Ramalingaiah, who performed in over 1000 films, was his paternal grandfather. Their home town is Palakollu in Andhra Pradesh's West Godavari district. Prior to his family relocating to Hyderabad in his 20s, Allu Arjun was born and raised in Chennai.

Arjun's wife is a well-known businesswoman named Sneha Reddy. Son Ayan and daughter Arha were born to Allu Arjun and Sneha Reddy on March 6, 2011, Allu Arjun is the middle child of three. His younger brother Sirish is an actor, while his older brother Venkatesh is a businessman. Chiranjeevi and his paternal aunt are wed. Ram Charan, Varun Tej, Sai Dharam Tej, and Niharika Konidela are his cousins who are all actors.

Talk To Similar Celebrities
Allu Arjun Childhood and Education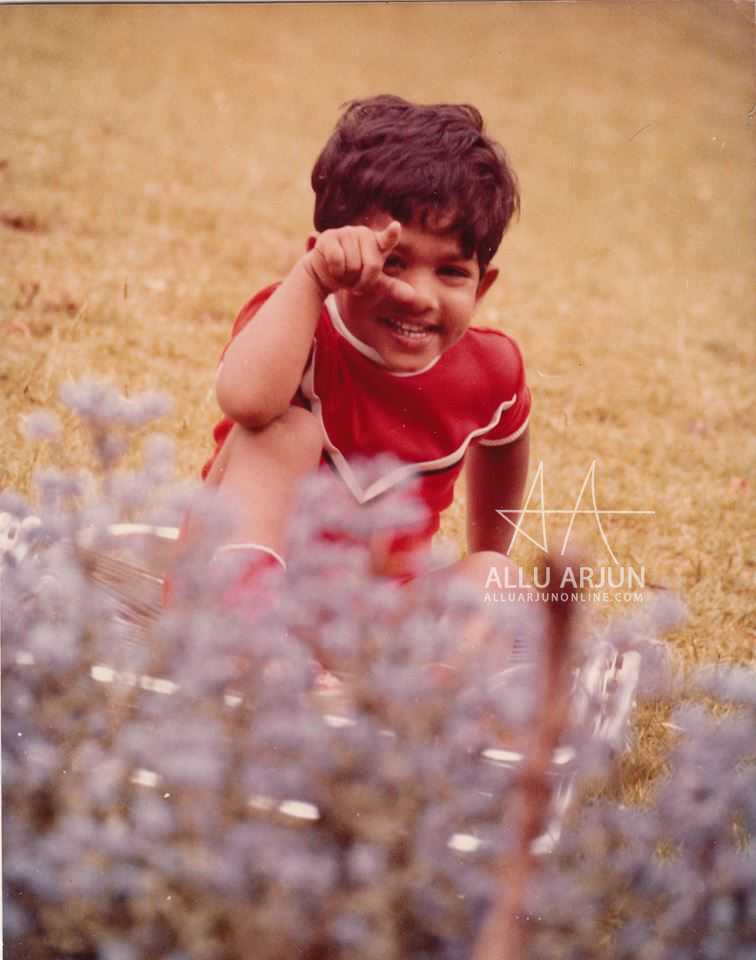 Actor Allu Arjun predominantly performs in Telugu movies. He was born to Allu Aravind and Nirmala on Friday, May 20, 1983, in Chennai, Tamil Nadu, India. He is the nephew of Telugu megastar Chiranjeevi and the grandson of well-known Telugu actor Allu Ramalingaiah.

Allu Arjun aka Bunny has two brothers: Allu Bobby, who is older, and Allu Sirish, who is younger and works as an actor in Tollywood. After attending St. Patrick School in Chennai, India, Allu Arjun earned a BBA from MSR College in Hyderabad, Telangana.

In the 1985 film Vijetha starring Megastar Chiranjeevi, Allu Arjun made his acting debut as a young child artist. Ram Charan Teja, Allu Arjun's cousin is another well-known Tollywood actor.

Indian actor Allu Arjun performs in Telugu movies. Allu Arjun's dance prowess has earned him five Filmfare Awards South and three Nandi Awards.
Allu Arjun Girlfriend and Relationship
Allu Arjun & Sneha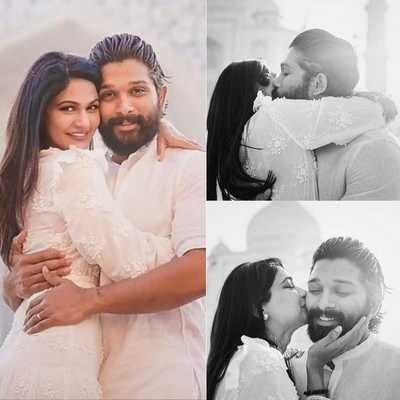 When Allu Arjun first saw Sneha at his friend's wedding in the US, it was love at first sight. She had been presented to him by their mutual friends, and he was utterly taken aback by her attractiveness. After exchanging numbers, they quickly fell head over heels in love with one another. The proposal was approved by Sneha's parents within 5 minutes of Allu Arjun's parents approaching them, and the rest, as they say, is history. Sneha Reddy and Allu Arjun got engaged on November 26, 2010, in Hyderabad. On March 6, 2011, the couple, who had been engaged for three months, wed. Sneha chose gold and orange Kanjeevaram for their big day, while Arjun matched her look with a white sherwani. Allu Arjun and Sneha Reddy celebrated their ten years of wedded bliss on March 6, 2021, by travelling to the Taj Mahal for a special photo shoot. Arjun got his beloved wife two lovely photos, one from the Taj Mahal and the other from the wedding, to celebrate their tenth wedding anniversary. He had scribbled, 'Happy 10th Anniversary to us Cutie. What a wonderful journey of ten years... and many more to come,' below the photographs.

Allu Arjun Best Movies and Career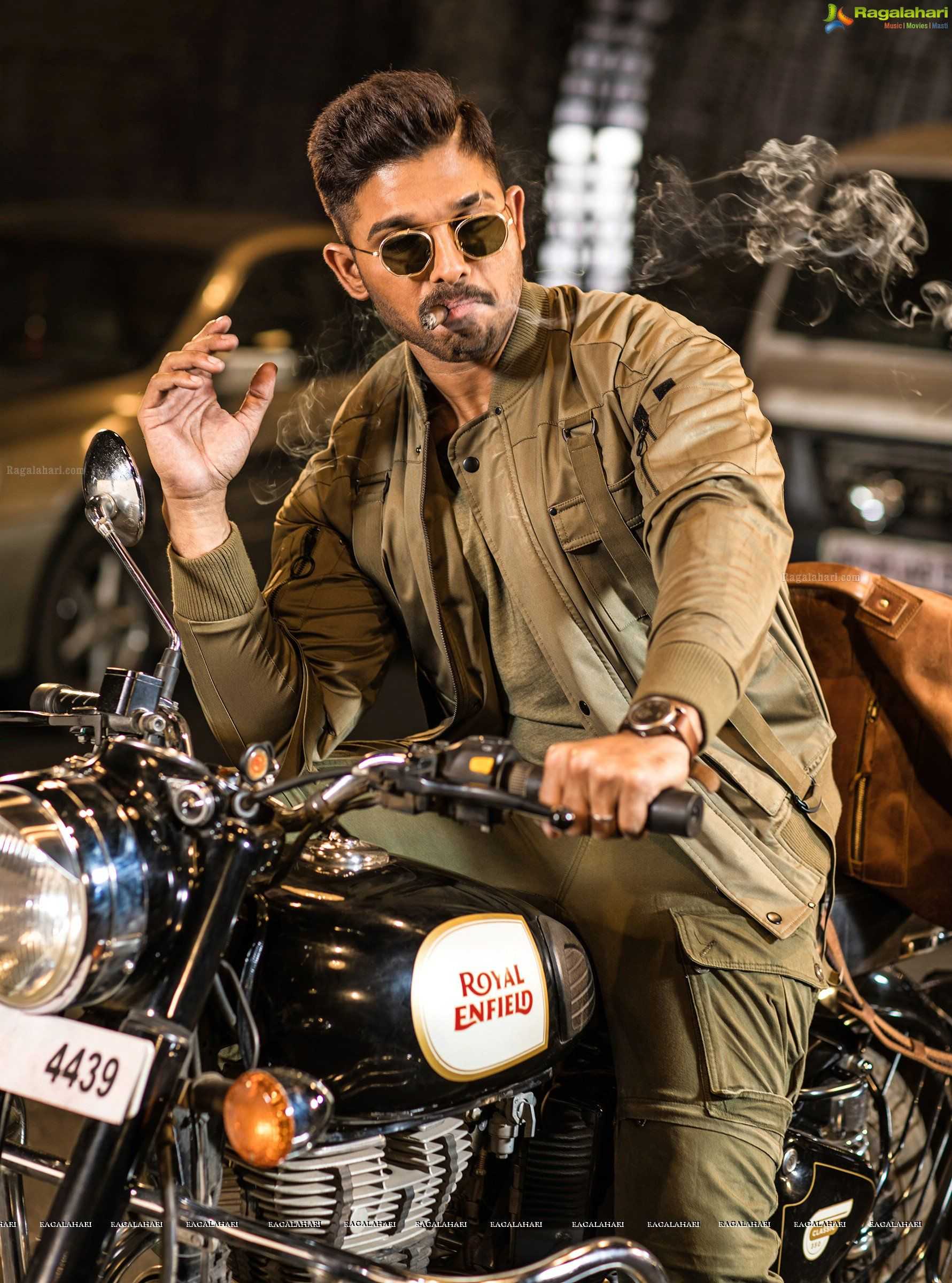 Allu Arjun made his debut as a child artist in A. Kodandarami Reddy's 1985 Telugu-language film 'Vijetha.' He made his formal debut in the drama movie Gangotri in 2003 as Simhadri. He acted in Sukumar's romantic action drama Arya in Telugu the next year.

He won the CineMAA Award and the 'Nandi Award' for his portrayal of Arya in the movie. Later, Arjun appeared in movies such as Bunny (2005), Happy (2006), Desamuduru (2007), and Parugu (2008). He starred in the 2009 film Arya 2, which served as a sort of prequel to the 2004 movie Arya. Critics gave the movie a favorable first impression and praised Arjun's performance. Allu Arjun's subsequent films are Vedam (2010), Badrinath (2011), Julayi (2012), and Iddarammayilatho (2013).

Three of Arjun's films were released in 2014, including the highly successful Telugu movies Yevadu and 'Race Gurram.' Allu Arjun appeared as 'Viraj Anand' in the Telugu action drama movie 'S/O Satyamurthy' the next year. The movie was a commercial success and was well-received by reviewers.

Allu Arjun also starred in the hugely popular Telugu-language 3D biographical action film 'Rudhramadevi' in the same year. Allu Arjun was in Trivikram Srinivas' 2020 Telugu action drama film 'Ala Vaikunthapurramuloo.' The movie was a box office success and earned favorable reviews. Pushpa The Rise, a movie starring Allu Arjun, was released in December 2021 and, in spite of negative reviews, became a huge smash. In the movie, Arjun plays 'Pushpa Raj.'

Allu Arjun's Best Movies
Allu Arjun Movie: Pushpa (2021)
Pushpa, a labourer, works for a pittance but aspires to live the life of a king. But he is constantly let down by his stepbrothers because he is their father's illegitimate child. He is given the opportunity to work in a dense red sander forest where red sanders are smuggled to other countries. The labours are constantly under DSP Govindappa's scrutiny, but Pushpa dared to go against everyone, creating roadblocks for DSP. Pushpa saves a smuggling consignment worth crores under the watchful eye of the DSP and becomes known to the Reddy Brothers (Konda Reddy, Jakka Reddy, and Jolly Reddy), who are known to do red sander smuggling.

By using his cunning and bluffing DSP and his team, Pushpa frequently smuggles red sanders and develops a close relationship with Konda Reddy. When Pushpa decides to change his lifestyle and wed Srivelli, his stepbrothers tell him about his mother's relationship with their father, ending the marriage. Pushpa, who has made the decision to keep climbing, discovers that Mangalam Sinu, a syndicate member, is giving Reddy's gang a much smaller share than they should have, and he asks Konda Reddy to increase the profit. Konda Reddy requests that Pushpa step away from the situation because his involvement could spark a conflict between the two gangs. The unrest between the two gangs results from a fearless Pushpa taking charge of the situation.

Allu Arjun Movie: Ala Vaikunthapurramuloo (2020)
The story centres on Bantu (Allu Arjun), a talented middle-class man who is frequently ignored and despised by his father Valmiki (Murali Sharma). Bantu is unaware that he is actually the businessman's son who was switched with Valmiki's own son in order to provide the latter with a comfortable life. After learning the truth through a violent incident, Bantu decides to go to his real parents' house in Vaikunthapuram and eventually confront those who are threatening his family. Bantu, a son who seeks approval from his heartless father, and Raj, whose millionaire father wishes he were more assertive, are connected by fate in important ways.

We can't think of Allu Arjun movies without thinking of Trivikram's Ala Vaikunthapurramuloo (AVPL). This movie, which also features Pooja Hegde, was released for Sankranthi in 2020 and almost immediately became a huge hit. It not only made an impression on its Telugu audience, but it also appears to have gained a multi-lingual following. And Allu Arjun easily delivered his best performance yet.

Allu Arjun Movie: Race Gurram (2014)
Lakshman, also known as Lucky (Allu Arjun), and Ram (Shaam), are brothers. Ram is a sincere kid who develops into an upright police officer. Lucky is a cheerful individual who relishes life. Ram and Lucky are engaged in a Tom and Jerry-style argument. A factionist named Siva Reddy (Ravi Kishan) aspires to enter politics. Lucky unintentionally intercepts Ram as he gathers evidence against Siva Reddy. The race between Lucky and Siva Reddy occupies the majority of the remaining narrative. Two brothers approach life in two different ways. The other brother does things his own way, while the first brother adheres to rules and regulations.
Race Gurram, directed by Surender Reddy, was another massive hit for Allu Arjun in 2014. Shruti Hassan played the female lead. It has been dubbed 'Lucky the Racer' in Hindi and has been streamed on numerous channels. We must watch this film to refresh our memories of the Stylish Star at his best.

Allu Arjun Movie: Julayi (2012)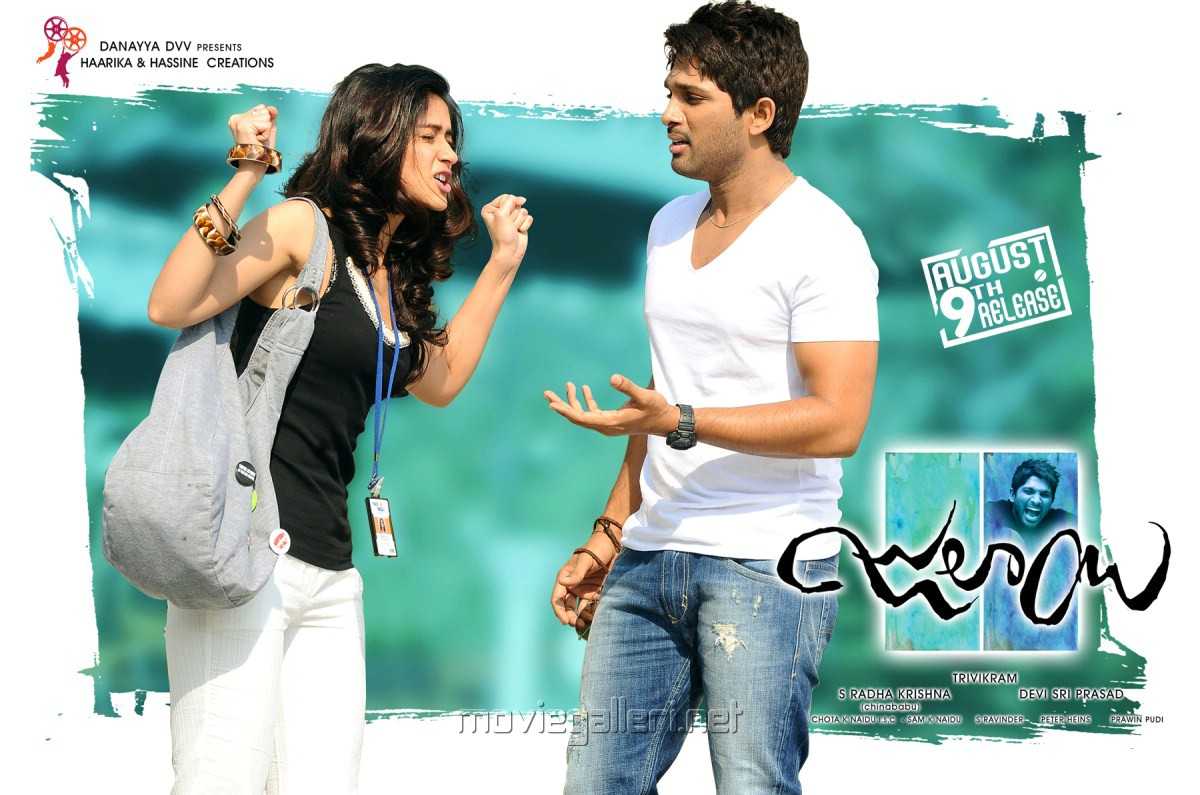 Ravi is a cheerful individual who desires to lead a peaceful life. One day, he decides to place a bet in order to make some money, but while waiting, he is stopped by the police, who are worried about the money that has been stolen from a well-known bank in the area. The mastermind behind this robbery was none other than Bittu, who is very skilled at planning. Ravi uses his razor-sharp mind to get Bittu arrested because they first met the same night, when Bittu gave Ravi a ride. Bittu is eventually saved by his gang, though, and makes a vow to exact revenge on Ravi. The police send him away from the city to a policeman's house after realizing the danger he would be in, where he executes exciting and enigmatic plans to trick Bittu. The rest of this action-packed movie is determined by whether he succeeds in getting the money back. Another film called 'Julayi' was directed by Trivikram and brilliantly performed by Allu Arjun. It's an action-thriller starring Ileana D'Cruz and Sonu Sood. It was one of Allu Arjun's best performances in terms of action, dance, style, and acting. It's worth watching on any occasion, but it definitely needs to be refreshed before we can watch Pushpa!
Allu Arjun Movie: Vedam (2010)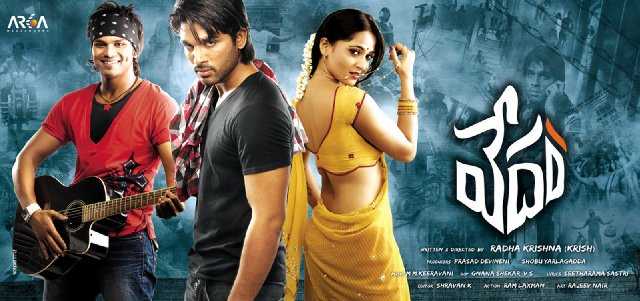 Several people are trapped in a hospital that is being attacked by terrorists, including a lower middle class man living in a slum and hoping for a better life, the son of an army officer pursuing his dream of becoming a rock star, a prostitute trying to make ends meet, a Muslim man preparing to leave the city after experiencing religious discrimination, and a debt-ridden weaver trying to rescue his grandson from a loan shark. For the sake of the greater good, they all try to atone for their mistakes.

Vedam is one of the best films in the Telugu industry, a must-see! All of the characters were perfectly cast. The screenplay is exceptional. Overall: Outstanding It accurately depicts today's world. This film is fantastic. Allu Arjun's acting is superb. Like any other BalaKrishna or Pavan film, the villain sends an army, the hero beats them up, the heroine falls in love, and then there's a bad song. You're going to love this movie once you've seen it. You may even cry if you are sensitive. You will be speechless after watching the may. So get your tickets now. Don't just sit there and watch the movie until you get the message; get the message and try to follow it.

Allu Arjun's Upcoming Movies
Pushpa 2: The Rule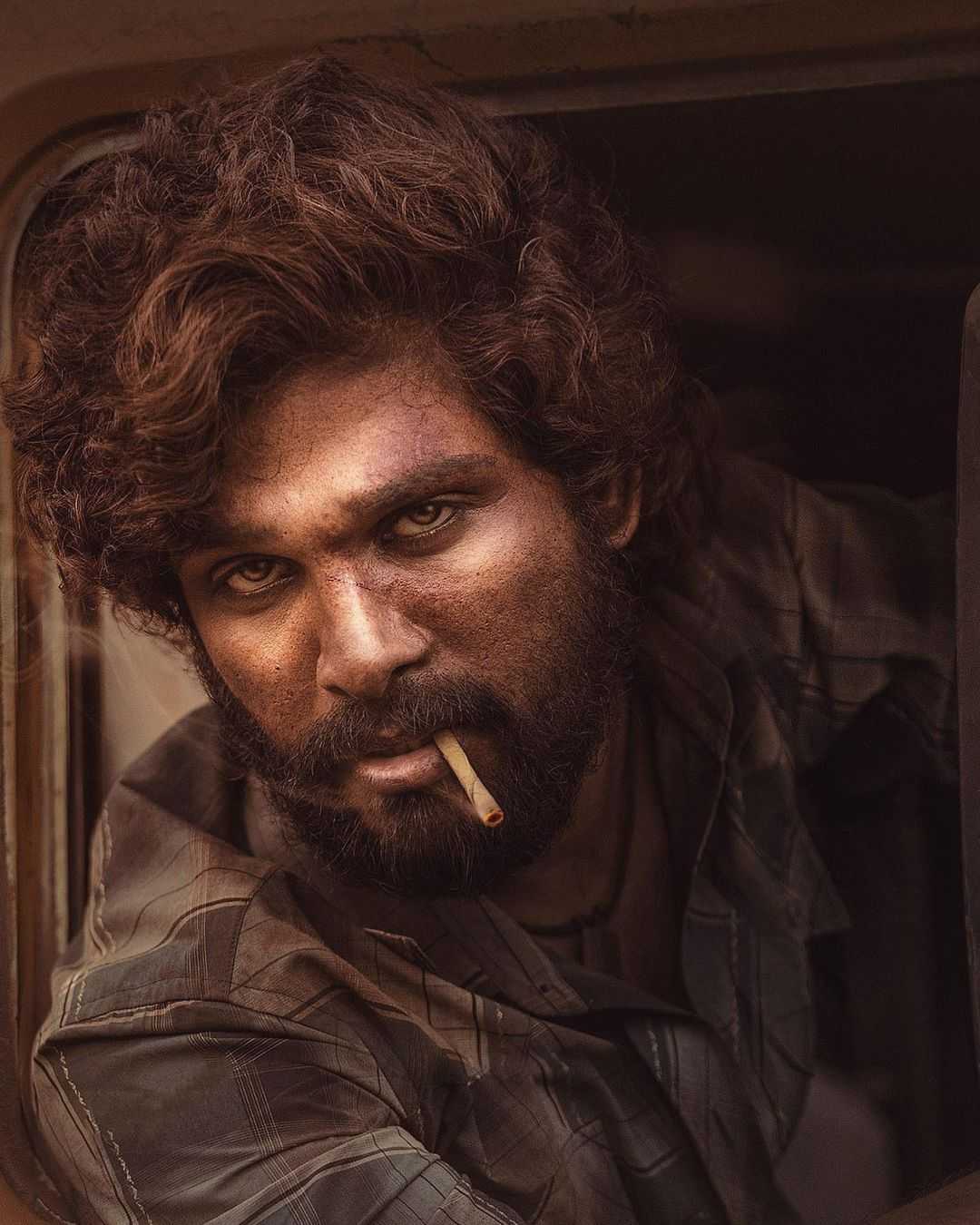 Following the huge success of Pushpa - The Rise, the producers immediately hinted at a sequel. Not long after that, the mahurat of Pushpa 2 was announced, with Allu Arjun once again in the lead. The announcement piqued netizens' interest, as they were eager to see the Telugu actor reprise his role as Pushpa. And now, with the film's production set to begin next month, the recent confirmation comes as a welcome surprise to fans. Pushpa has become a PAN India success, with its fever spreading across Telugu states and then the entire country. Pushpa was a huge success in Bollywood as well. Pushpa has turned Allu Arjun into a true pan-India star by amassing over 100 crores during the Pandemic. Many celebrities praised Allu Arjun and Sukumar after seeing the first installment. Fans have been anticipating the start of filming for the second installment for quite some time. After a long wait, the production company finally shared the news, which created yet another buzz for Pushpa. Pushpa's creators began the pooja ceremony for the highly anticipated 'Pushpa The Rule: Part 2.' While filming for the upcoming blockbuster sequel will begin soon, Sukumar wrote the script and Mythri Movie Makers produced it.
ICON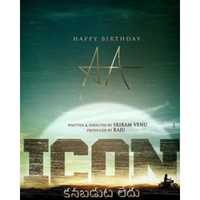 The Venu Sriram-directed and Dil Raju-produced romantic comedy ICON is released by Sri Venkateswara Creations. The main protagonist of this film is Allu Arjun.

AA 21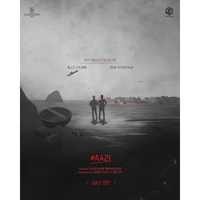 The action-thriller film AA 21 was directed by Siva Koratala. Allu Arjun plays the main lead in the film. Producing the movie is Sudhakar Mikkilineni. The cast of AA 21 includes Allu Arjun, Pooja Hegde, and Murli Sharma reportedly.
Allu Arjun Career Timeline
Allu Arjun Controversies
Allu Arjun had penned In regards to the police halting my car in the video, this is what took place that evening. The cops asked me to blow into the breathalyzer, but I refused since I felt uneasy with all the cameras pointed at me. I did take the test after they were removed, and the cops let me go afterward. The footage was leaked by one of the media organizations, and it was altered in a very nasty way.
Allu Arjun's divorce from Sneha was reported in 2013, although he later denied it.
Allu Arjun allegedly got into trouble with the law for drinking and driving back in the day. When Arjun allegedly got into an argument with the police and refused to undergo a breathalyzer test, a video of the incident went viral. Here's going down memory lane and remembering how the actor responded to the uproar.
Actress Anasuya's old video from the time she attacked Allu Arjun for allegedly having bad features in his movie Gangotri was edited and posted on social media.
Allu Arjun Net Worth & Income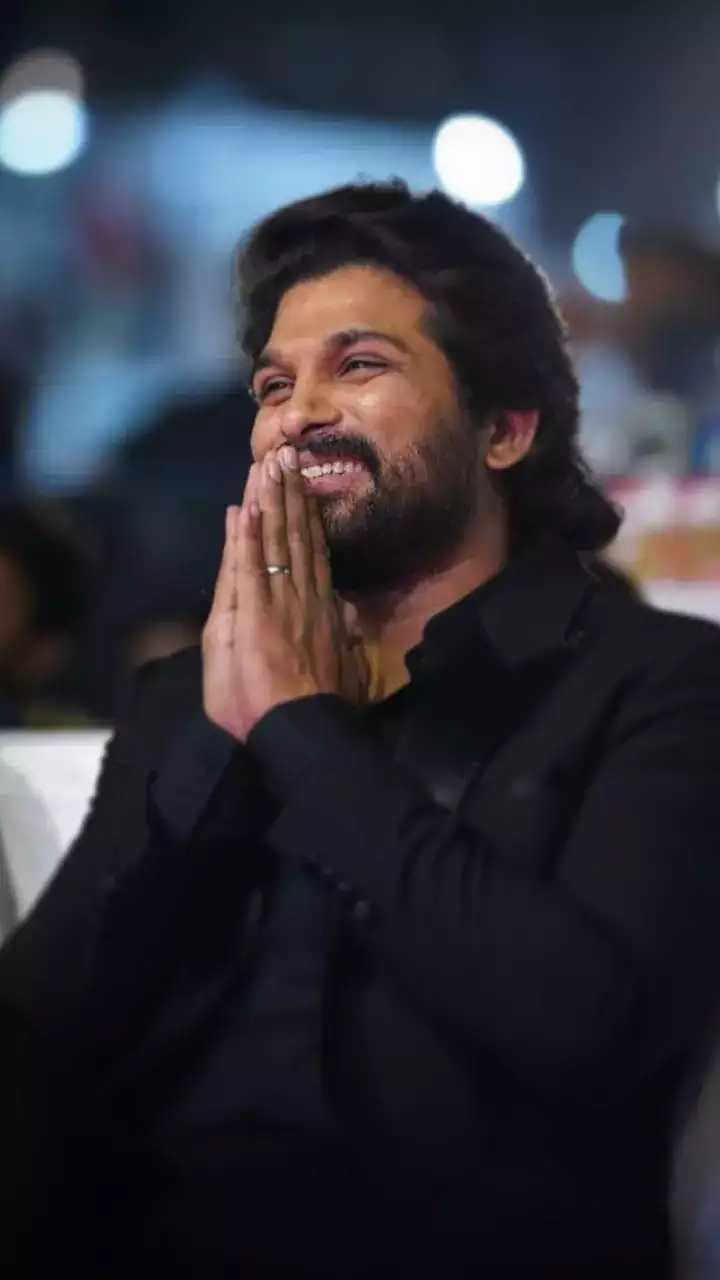 Allu Arjun has a massive net worth of $47 million, or Rs. 350 crores, according to Asianet, and he derives money from a number of different sources. Here is a breakdown of all of his earnings. According to DNA, Allu Arjun received a huge salary of Rs 32 crore for his widely praised film Pushpa: The Rise. Further, a report by India Today suggests that the actor is charging Rs 100 crore as his remuneration for the film's sequel Pushpa 2: The Rule. Allu Arjun is one of the highest-paid actors, and according to Infinity Net Worth, he earns Rs 2 crore and Rs 24 crore per month and annually, respectively. Allu Arjun is the face of several well-known brands, including Frooti, Rapido, Aha Video, Zomato, and many others. The actor charges Rs 4 crores for his commercial endorsements, according to Infinity Net Worth. The celebrity has additionally invested in CallHealth Services, a healthcare firm with headquarters in Hyderabad. Through an internet platform, the company provides a variety of services for the uninitiated, including doctor consultations, medication delivery, diagnostic tests, nursing care, and physiotherapy treatments.

The well-known actor stays in a luxurious home in Hyderabad's Jubilee Hills neighbourhood. The house has a sizable private pool and gorgeous modern decor. According to Housing.com, the mansion, which is 8,000 square feet in size and sits on a two-acre property, is said to have cost a staggering Rs 100 crore. Additionally, according to DNA, Allu Arjun bought a 2BHK flat in Mumbai back in 2015. In his garage, Allu Arjun has a fleet of high-end vehicles. Super wheels like the Range Rover Vogue, Hummer H2, Volvo XC90 T8 Excellence, Mercedes GLE 350d, Jaguar XJ L, and the BMW X6 M Sport are among his collection of automobiles. Not to mention the thousands of rupees he spent on these rides. Allu Arjun is one of the few Indian celebrities having private aircraft, and he frequently travels with his family on international vacations. According to Hindustan Times, the actor also owns the opulent vanity vehicle The Falcon, which is worth Rs 7 crore.

Allu Arjun Awards & Nominations
CineMAA Awards
2016 Winner CineMAA Award Best Actor: Critics Rudhramadevi (2015)
2015 Winner CineMAA Award Best Actor - Male Race Gurram (2014)
2010 Nominee CineMAA Award Best Actor - Male Arya 2 (2009)
2004 Winner CineMAA Award Best Debut Actor Gangotri (2003)
Filmfare Awards South
2017 Winner Filmfare Award - Telugu Film Industry Best Actor: Critics Sarrainodu (2016)
2016 Winner Filmfare Award - Telugu Film Industry Best Supporting Actor Rudhramadevi (2015)
2015 Winner Filmfare Award - Telugu Film Industry Best Actor Race Gurram (2014)
2011 Winner Filmfare Award - Telugu Film Industry Best Actor Vedam (2010)
2009 Winner Filmfare Award - Telugu Film Industry Best Actor Parugu (2008)
IIFA Utsavam
2017 Winner Telugu Cinema Best Actor in a Supporting Role Rudhramadevi (2015)
Nandi Awards
2016 Winner Nandi Award Best Character Actor Rudhramadevi (2015)2011 Winner Nandi Award Special Jury Award Vedam (2010)2009 Winner Nandi Award Special Jury Award Parugu (2008)2005 Winner Nandi Award Special Jury Award Arya (2004)

Nickelodeon Kids' Choice Awards, India
2022 Winner Nickelodeon Kids' Choice Award Favorite Movie Actor (South) Pushpa: The Rise - Part 1 (2021)
South Indian International Movie Awards
2022 Winner SIIMA - Telugu Best Actor in a Leading Role Pushpa: The Rise - Part 1 (2021)
2021 Winner SIIMA - Telugu Best Actor in a Leading Role Ala Vaikunthapurramuloo (2020)
2017 Nominee SIIMA - Telugu Best Actor in a Leading Role Sarrainodu (2016)
2016 Winner SIIMA - Telugu Best Actor: Critics Rudhramadevi (2015)
2015 Winner Generation Next Award Stylish Youth Icon of South Indian Cinema (Male)
6 Interesting Facts about Allu Arjun
At age 3, Allu Arjun began performing in movies. When Allu Arjun first made an appearance in front of the camera, he was only 3 years old. The 1985 movie 'Vijeta,' which starred a young Allu Arjun, featured him at the time as a child artist. He then made an appearance in the movie 'Daddy' in 1986.
In addition to being a fantastic dancer, Allu Arjun can sing. Allu Arjun had provided his voice for a track in Sarrainodu in 2016. Along with Srikanth, Aadhi Pinisetty, Rakul Preet Singh, and Catherine playing significant roles, he played the lead in the action movie.
In addition to being an actor, Allu Arjun also works with charcoal. He enjoys drawing architectural plans and human anatomy in his free time.
In one of his interviews, Allu Arjun revealed that he had also studied animation so that, in the event that his acting career could not be secured, he would have a fallback plan. He also completed an internship at a Hyderabad-based animation studio.
The actor is a true car enthusiast who enjoys giving his vehicles unusual names. A personalised vanity van worth Rs 7 crore is one of his most expensive car purchases. A Range Rover Vogue, too.
Arjun also enjoys reading a lot, and his friends often refer to him as a bookworm. He enjoys reading self-help publications. His favourite book is Spencer Johnson's 'Who Moved My Cheese?'
Social Media
Frequently Asked Questions