Chiranjeevi | Biography, Career, Age, Net worth, Movies

Hitesh Mandot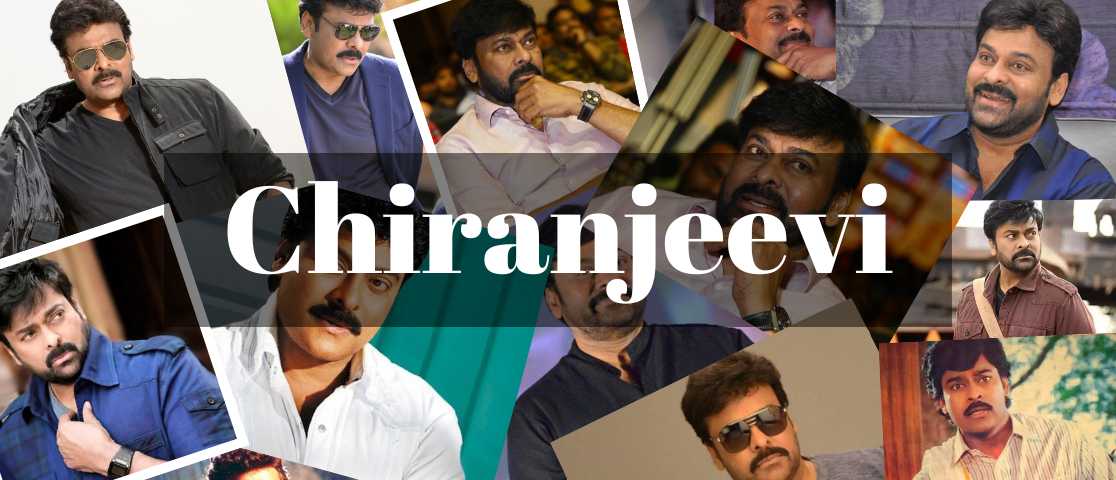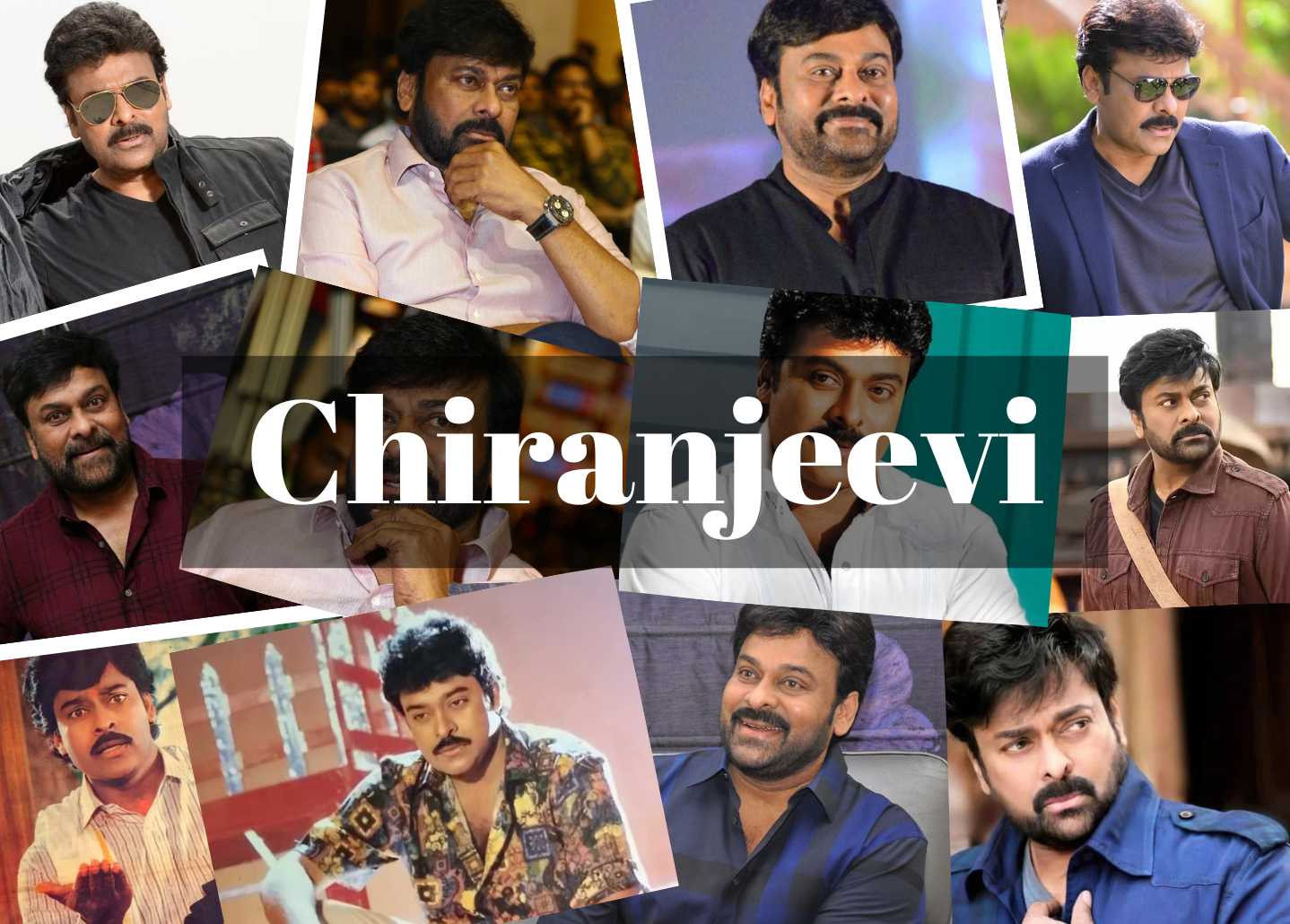 Padma Bhushan Award winner Chiranjeevi is an Indian actor, producer, and former politician who predominantly works in Telugu movies. Chiranjeevi's real name is Konidela Siva Sankara Vara Prasad. Chiranjeevi was the Indian government's tourism minister.

Chiranjeevi's Biography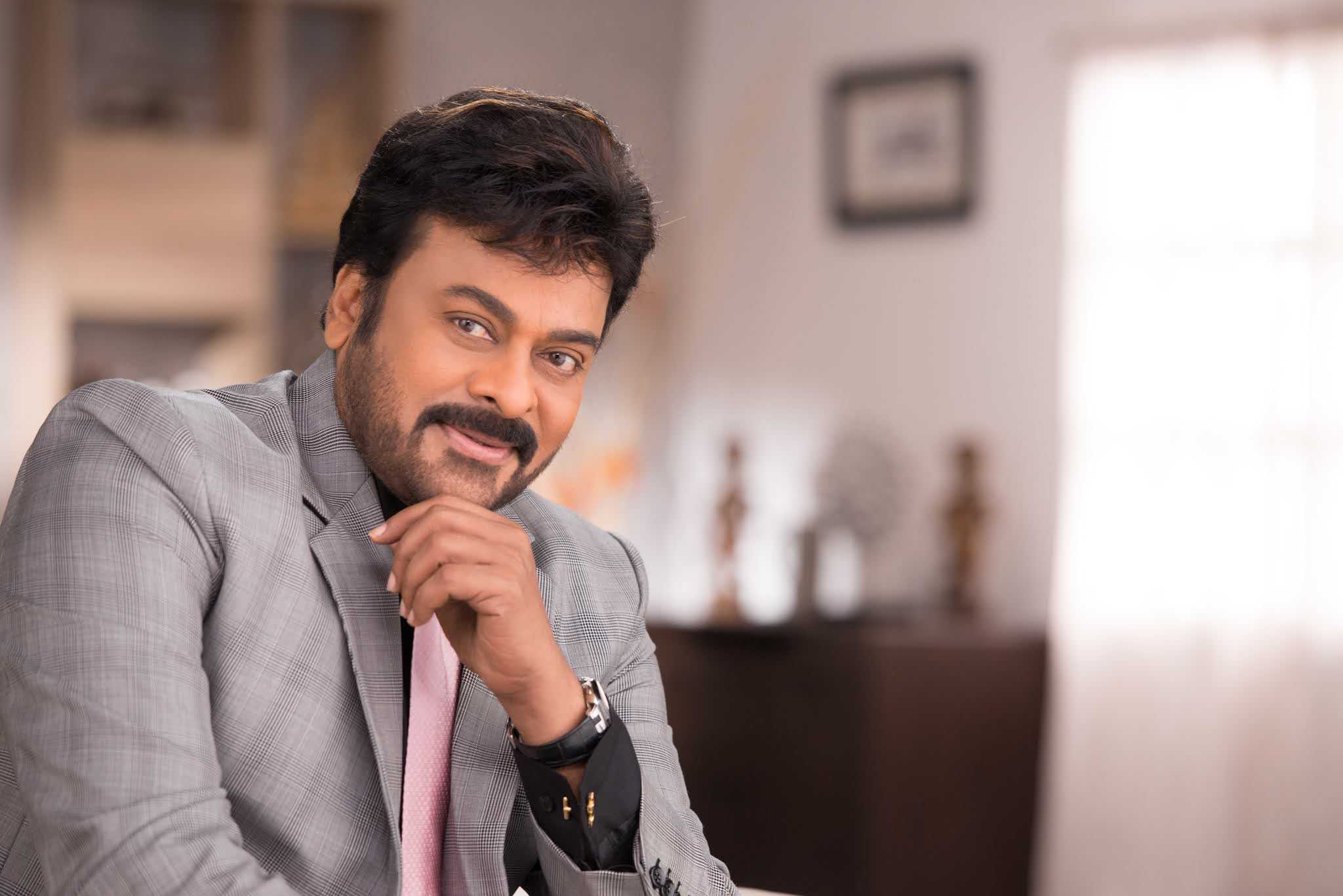 Chiranjeevi is an Indian actor, producer, and former politician who predominantly works in Telugu movies. Chiranjeevi's real name is Konidela Siva Sankara Vara Prasad. Chiranjeevi's birth date is 22 August 1955. Chiranjeevi's birth year is 1955. Chiranjeevi's age is 67 years as of 2022. Chiranjeevi's birthplace is Mogalthur, Andhra Pradesh. Chiranjeevi's zodiac sign is Leo. Chiranjeevi's father is Konidela Venkat Rao. Chiranjeevi's mother's name is Anjana Devi. Chiranjeevi's Wife is Surekha. Chiranjeevi's son is Ram Charan. Chiranjeevi's daughters are Sushmitha and Sreeja. Chiranjeevi's height is 5 feet 9 inches.

Chiranjeevi is an Indian actor, producer, and former politician who mostly works in the Telugu film industry. He was born Konidela Siva Sankara Vara Prasad on August 22, 1955. In addition to some films in Hindi, Tamil, and Kannada, Chiranjeevi appeared in over 150 Telugu-language feature films. Chiranjeevi earned three Andhra Pradesh State Nandi Awards, one Raghupathi Venkaiah Award, and nine Filmfare Awards South throughout the course of a four-decade cinema career.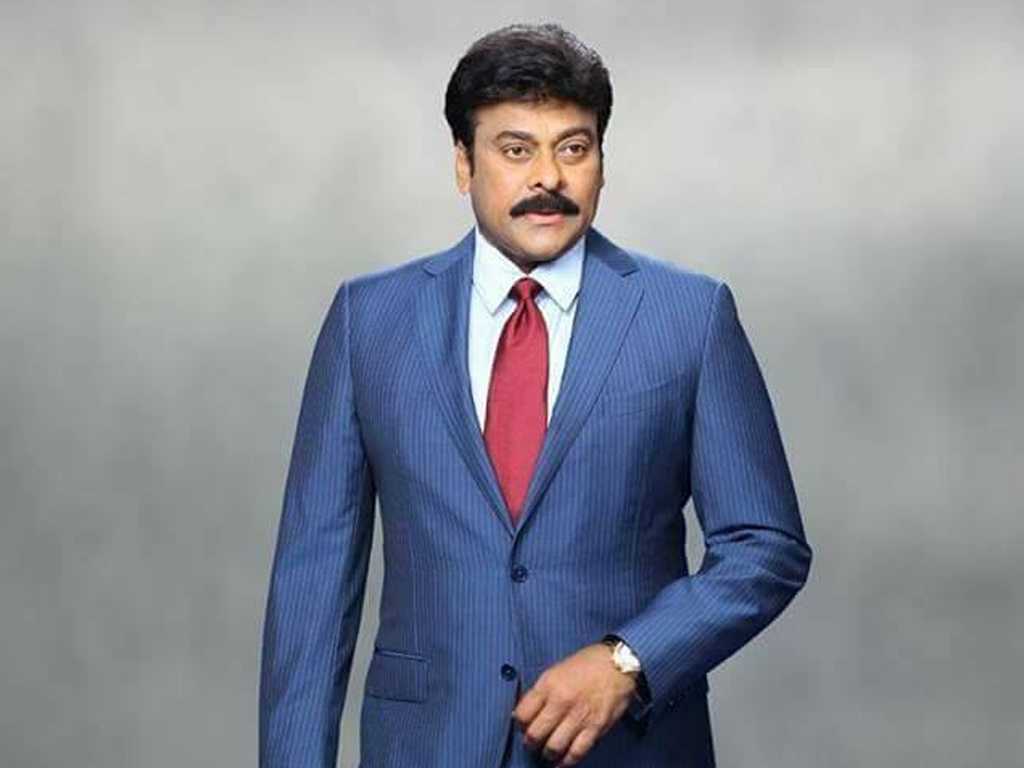 Chiranjeevi received an honorary doctorate from Andhra University in addition to receiving the Padma Bhushan, India's third-highest civilian award, in 2006 for his services to Indian cinema.

Between 2012 and 2014, Chiranjeevi was the Indian government's tourism minister.

Chiranjeevi was dubbed Bigger than Bachchan by the entertainment publications Filmfare and India Today in a dig at Bollywood star Amitabh Bachchan in 1992. He was praised as the new money engine by the news publication The Week. Chiranjeevi received the biggest payment of any Indian actor—1.25 crore—for the 1992 movie Aapadbandhavudu.

The Minister of State for Finance presented Chiranjeevi with the Samman Award in 2002 in recognition of his high-income tax payment for 1999–2000.

Chiranjeevi is the first actor in India to launch a personal website. According to a CNN-IBN poll from 2006, Chiranjeevi is the Telugu cinema industry's most well-liked celebrity.

Kerala Blasters FC of the Indian Super League is a team that has Chiranjeevi as a co-owner.

Claim Your FREE Celebrity Shoutout
✕
Claim Now!
Chiranjeevi's Family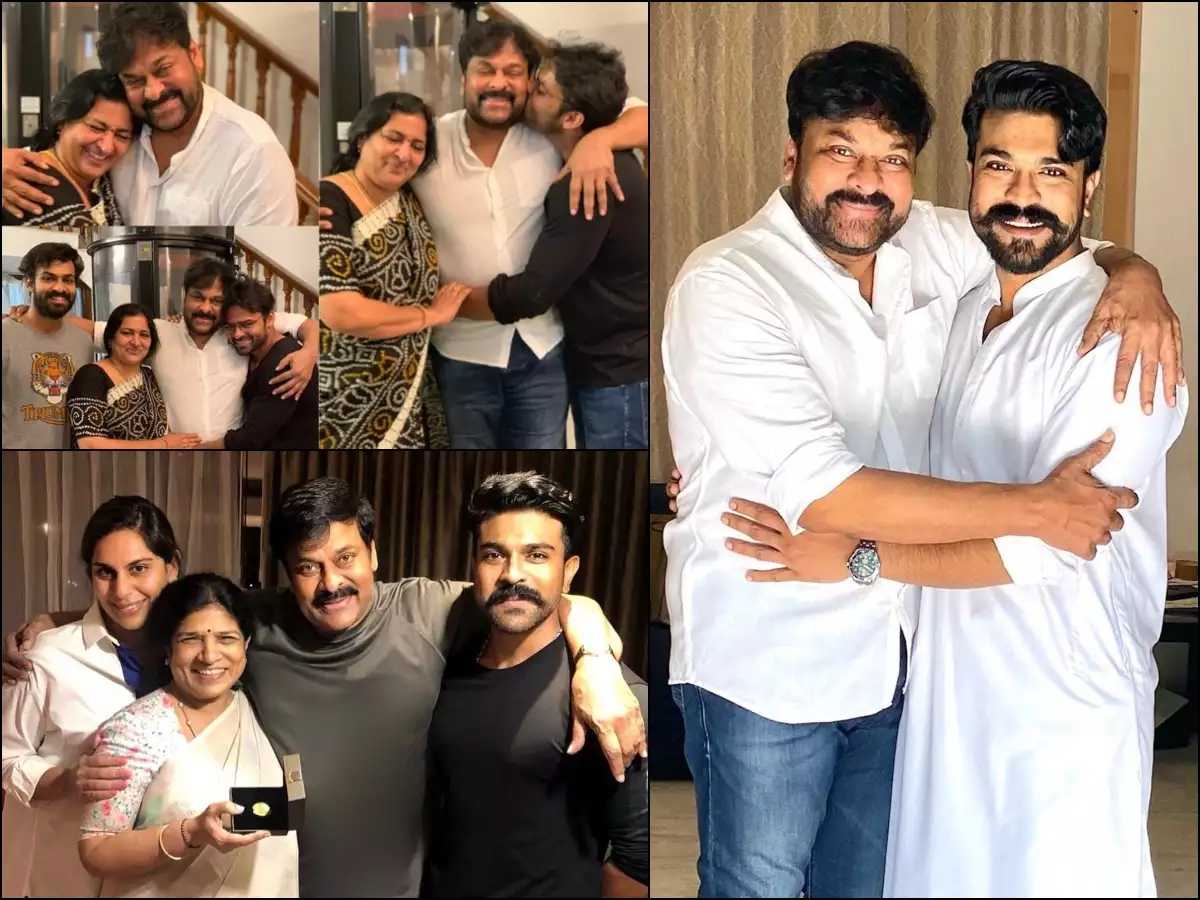 Chiranjeevi's birth date is 22 August 1955. Chiranjeevi's birth year is 1955. Chiranjeevi's age is 67 years as of 2022. Chiranjeevi's birthplace is Mogalthur, Andhra Pradesh. Chiranjeevi's zodiac sign is Leo. On August 22, 1955, in the village of Mogalthur in the Indian state of Andhra Pradesh's West Godavari district, the future actor Chiranjeevi was born. Chiranjeevi's real name is Konidela Siva Sankara Vara Prasad. Chiranjeevi's father was a cop and frequently transferred while working. Chiranjeevi grew up with his grandparents in the village where he was born.

Chiranjeevi's father is Konidela Venkat Rao. Chiranjeevi's mother's name is Anjana Devi. Chiranjeevi's Wife is Surekha. Chiranjeevi's son is Ram Charan. Chiranjeevi's daughters are Sushmitha and Sreeja. Chiranjeevi's brothers are Nagendra Babu and Pawan Kalyan. Chiranjeevi's sisters are Vijaya Durga and Madhavi. Chiranjeevi's brother-in-law is film producer Allu Aravind. The actors Allu Arjun, Allu Sirish, Varun Tej, Niharika, and Sai Dharam Tej all have Chiranjeevi as an uncle.

Talk To Similar Celebrities
Chiranjeevi's Education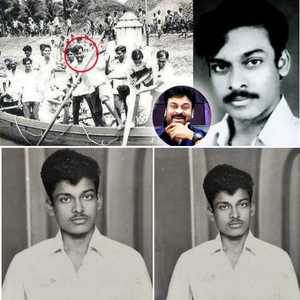 Nidadavolu, Gurazala, Bapatla, Ponnur, Mangalagiri, and Mogalthur are where Chiranjeevi attended school.

Chiranjeevi was an NCC cadet who had marched in the early 1970s Republic Day Parade in New Delhi. Chiranjeevi developed an early interest in acting.

Chiranjeevi completed his intermediate studies at Ongole's C. S. R. Sarma College.

In order to pursue a profession in acting, Chiranjeevi came to Chennai and enrolled in the Madras Film Institute in 1976 after earning a commerce degree from Sri Y N College in Narsapuram.

Chiranjeevi's Affair and Relationship with his wife Surekha
When Chiranjeevi and his wife Surekha celebrated their 40th wedding anniversary, they spoke up about their love lives.

When Chiranjeevi reflected on the journey, he said: I ran across Satyanarayana, a B.Com classmate when I was driving across the Kodambakkam Bridge in Chennai. I volunteered to drop him off at his uncle's house when he said he was going there. None other than Allu Ramalingaiah was his uncle. By then, my three pictures had already been out. He opened the door for me and claimed that Allu Ramalingaiah had collaborated with me on Manavuri Pandavulu. Allu Ramalingaiah wasn't present at the moment, but I was nevertheless offered coffee. There was coffee made by Surekha. We were unable to see one another. Later, she enquired, Who is that guy? to my friend. He admitted to having played a part in Manavuri Pandavulu. Vallu Emitlata? Manitlenata, she inquired.

Allu Ramalingaiah and his family members talked about me later. The dream of Allu Ramalingiah was to marry his daughter to an IAS official. Aravind, however, began to inquire about me and said that there was nothing wrong with trying. He is a Hanuman devotee, has no bad habits, is highly educated, is a diligent worker, and has made a few decent movies, according to my friends, who gave him a good certificate. At the time, I was opposed to marriage.

Makeup artist Allu Ramalingaiah and Jayakrishna, the producer of Mana Voori Pandavulu, are good friends. He persuaded him (Allu Ramalingaiah), and before giving the go-ahead, he received positive feedback about me from more than 10 producers. I was honest when I informed him that I was too old to get married. However, Jayakrishna may have panicked my father by warning him that I would become attracted to other females. As a result, he may have immediately assured them that he would persuade me. They dragged me to their place even though I didn't want to go see Surekha.

Surekha said that After watching Mana Voori Pandavulu, I thought the guy with these eyes looked good. I gave the go-ahead to marry an actor because my mother did, so I reasoned that it would be wise for me to do the same.

Chiranjeevi continued Elders asked for both of us to speak throughout the conversation before leaving the area. I asked her what she studied even though I was aware that she had a BA because I had to. Later, I found myself at a loss for words because I don't have any female pals. I made the decision to marry Surekha after seeing her nature. She was also liked by my mother and father. Three months passed before the wedding. Going out before being married was perceived at the time as improper.

Once I had the urge to speak with her, I dialed the landline and said, Hello, I'm Chiranjeevi, to which she responded. I'm Surekha, she said. Who do you want the phone given to? She said not a single word, but I still inquired, Is your brother there? and it hurt my ego. She responded, No, so I asked her to tell him to give me a call. On that Surekha said that I believed he requested the same because he frequently discussed wedding dates with my brother. I never considered that he was calling for me.

Chiranjeevi continued talking and said Ignore the honeymoon. I didn't have time for a wedding. We intended to wed in February. I was acting in the movie Tatayya Prema Leelalu at that time. The movie's producer was MS Reddy. There are sequences between Nootan Prasad and me. He is a busy artist, Reddy remarked. Gets no dates. You get married in May. If you're okay, I'll get married in February or later, I told him. In contrast to other producers, MS Reddy refused to permit a hero to wed during the filming of the movie. He was assured by Allu Aravind, I'll get your dates again. Regarding the combination, have no fear. I work in the field as well. As a result, we were married in February.

Chiranjeevi's Struggles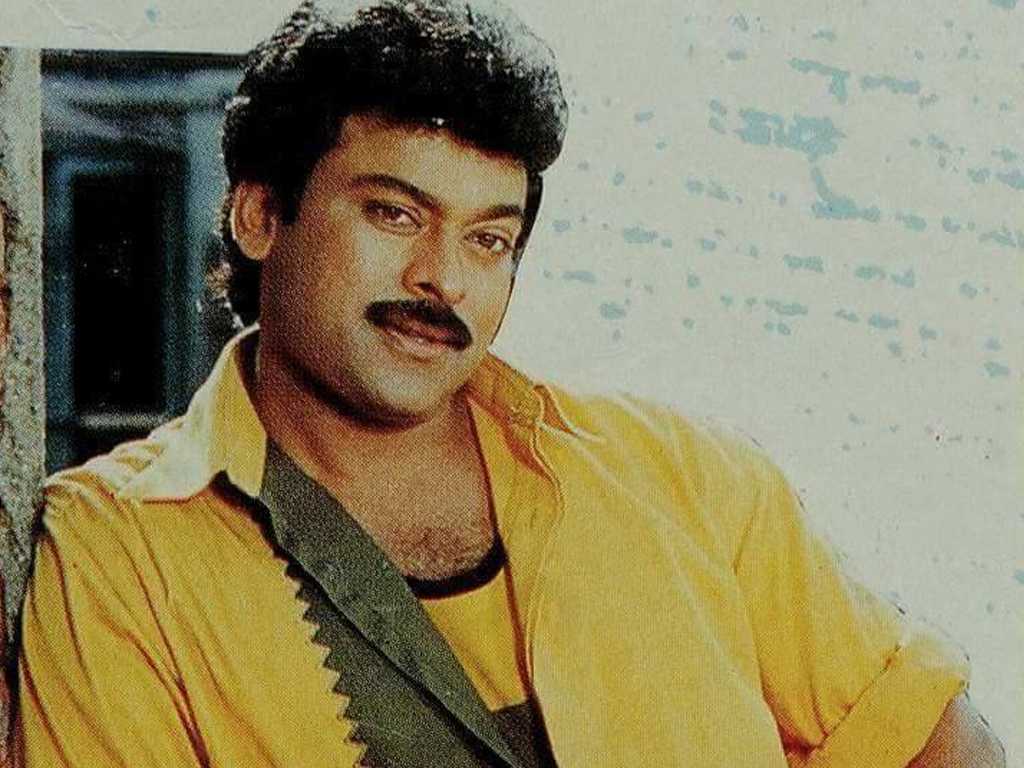 Chiranjeevi was a person who had no family history in the movie industry. He was only passionate about dancing, copying the moves of ANR and other idols of the time. He worked arduously to overcome the hurdles in pursuit of his life's goal of becoming a police officer. However, fate had other ideas for him. The road was difficult to even after joining Madras Acting Institute. While other members of his class, such as seasoned comedian Sudhakar, received immediate opportunities in Bharatiraja's Tamil films, Chiranjeevi had to wait for the perfect opportunity.

Typically, every hero aspires to be a positive role model rather than a disruptive force. However, Chiranjeevi had a strong desire to display his talents and individuality in cinema. It's possible that this is why, at the beginning of his career, he took on roles with more negative undertones like Punnami Nagu, 47 Rojulu, and Idi Kadha Kaadhu. Every moviegoer immediately saw how intense his eyes were, and his dedication to being on film was admirable.

In the 1980s, a lot of young actors made a name for themselves in the movie business by playing characters that were quite accurate to real-life situations.

Despite starting out in life as a bitter and angry young man, Chiru gradually learned to play with his strengths as possibilities emerged. There were no young heroes during that time period who could dance as expertly as Chiru. The youth were mesmerized by our hero's dance moves as he captured this magnificent market. Along with international styles like Rock and Roll, Break, Disco, and Techno—which were at the height of their popularity at the time—he could do Indian classical dance.

Chiranjeevi was the preferred choice for such movies, and when aspiring director Vamsi wanted to make his film debut, he picked Chiru to play the lead in Manchu Pallaki, a movie that featured virtually exclusively newbies. However, Khaidi, in which Chiranjeevi played an introverted jail escapee, gave him his biggest break. At that time, his signature black outfit with a headband almost started a Rambo fad in Tollywood.

Chiranjeevi's Humanitarian Work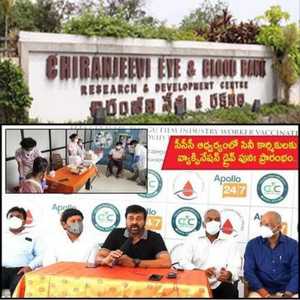 Chiranjeevi established the Chiranjeevi Charitable Trust (CCT) on October 2, 1998, which incorporates the Chiranjeevi Blood and Eye Banks. It is the state's top donor of both blood and eyes. More than 68,000 units of blood and 1,414 pairs of eyes have been donated by the trust. Over 80,000 people in the state of Andhra Pradesh have benefited from the CCT's blood bank, while about 1,000 people have benefited from its eye bank since it opened. A total of 1600 people have received sight thanks to the 350,000 eyes that have already been donated to CCT. Additionally, for the previous four years, CCT has received the Best Voluntary Blood Bank Award from the AP State Government.

At Jubilee Hills Check Post in Hyderabad on June 10, 2006, Abdul Kalam, the country's then-president, officially opened the Chiranjeevi Charitable Foundation (CCF). CCT has collected one lakh units of blood, and this blood bank has provided blood to more than 96,000 patients. Chiranjeevi took part in the Narendra Choudary Tummala-founded Green Challenge in July 2018. To help patients impacted by COVID-19, Chiranjeevi established oxygen banks and ambulances throughout Andhra Pradesh and Telangana in May 2021.

Chiranjeevi's Politics career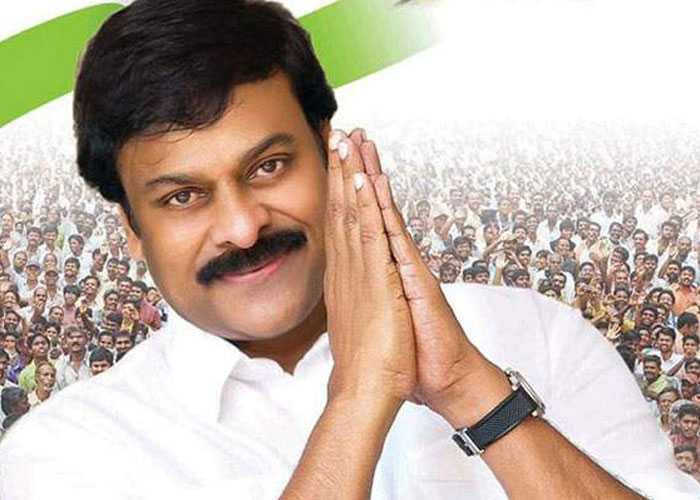 In order to run in the 2009 Andhra Pradesh election, Chiranjeevi created the Praja Rajyam Party in 2008. In 2011, the party was absorbed into the Indian National Congress after winning 18 of 294 seats. On October 27, 2012, Chiranjeevi was appointed as the Minister of State with sole responsibility for the Ministry of Tourism. He held this position until May 15, 2014. At the 66th Cannes Film Festival in 2013, he launched the Incredible India Exhibition, an event sponsored by the Ministries of Information and Broadcasting and Tourism. Chiranjeevi represented incredible India at the 14th International Indian Film Academy Awards presentation in Macau.

In the West Godavari district, Chiranjeevi ran for office in Tirupati and Palakollu, winning in Tirupati but losing in Palakollu. On March 29, 2012, he was nominated for the Rajya Sabha after joining the Congress more than a year earlier. He got elected and took the oath as a Rajya Sabha member on 3 April 2012. On 28 October 2012, he was sworn in as the Union Minister of State (Independent charge), Ministry of Tourism, Government of India.

The majority of the members of the Andhra Pradesh wing of the Congress party left in protest when the state of Andhra Pradesh split in June 2014, leaving the remaining state with massive debt and little revenue. However, Chiranjeevi stayed with the Congress and led a campaign for it as chairman of the Election Campaign Committee for the 2014 parliamentary and assembly elections in the residuary state of Andhra Pradesh. He chose not to run for office, though.

Chiranjeevi has avoided active politics since the 2014 elections, and throughout that time he has abstained from all congressional meetings. In April 2018, his term as a Rajya Sabha member came to an end.

Chiranjeevi's Movies and Career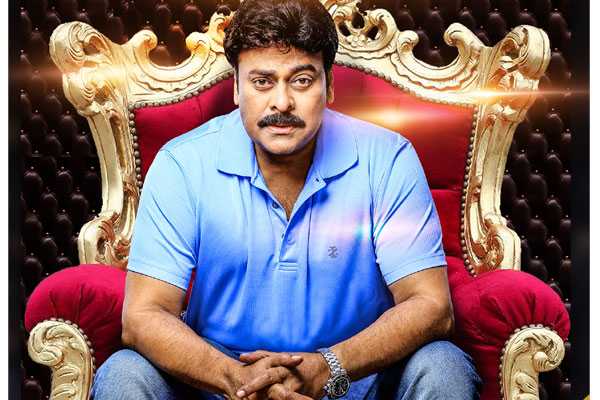 Chiranjeevi's mother recommended him to choose the screen name Chiranjeevi, which means Immortal, in allusion to the notion that Hanuman lives eternally, as his family worships the Hindu deity Anjaneya.

Punadhirallu started Chiranjeevi's cinematic career. Pranam Khareedu, however, was his first publicly published movie. The Bapu-directed film Mana Voori Pandavulu helped Chiranjeevi gain popularity among Telugu viewers. In Tayaramma Bangarayya, he had a little part. In the Kamal Haasan-starring movies I Love You and K. Balachander's Idi Katha Kaadu, he portrayed the anti-hero.

Chiranjeevi performed the role originally played by Rajinikanth in the Tamil movie Avargal in a remake. Chiranjeevi released eight big movies in 1979, followed by 14 the following year. He portrayed the main antagonist in works like Mosagadu, Rani Kasula Rangamma, 47 Natkal /47 Rojulu, Nyayam Kavali, and Ranuva Veeran.

Chiranjeevi's First Movie Pranam Khareedu (1978)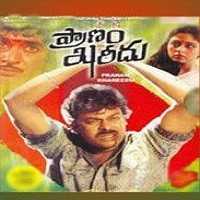 This tale takes place in India just before independence. With the aid of the village Munsif, a village landlord named Kanakayya (Rao Gopal Rao) marries Sita (Jayasudha), who is young enough to be his daughter (Nutan Prasad). After the marriage, he severely restricts her, though. Bangaram (Chalam), the brother of Sita, arrives from the town to look over Bangari (Reshmi Roy), the sister of Kanakayya's (Chandramohan) deaf and dumb servant Devudu. Bangari is in love with Kanakayya's other servant Narasimha (Chiranjeevi). Bangari is raped by Bangram. In a fit of anger, Kanakayya kills them both because he believes Sita is in love with Devudu. In the end, Kanakayya is killed after a backlash from the populace.

A Telugu-language Indian movie titled Pranam Khareedu was released in 1978. It included Madhavi as a special guest, as well as Jayasudha, Rao Gopal Rao, Chandra Mohan, Chiranjeevi, and Reshma Roy. The movie came out on September 22, 1978. The movie is an adaptation of a play by C. S. Rao. Kota Srinivasa Rao, a character actor, is making his film debut with it. Punadhirallu served as the catalyst for Chiranjeevi's cinematic career. However, Pranam Khareedu was his debut feature.

Subhalekha (1982)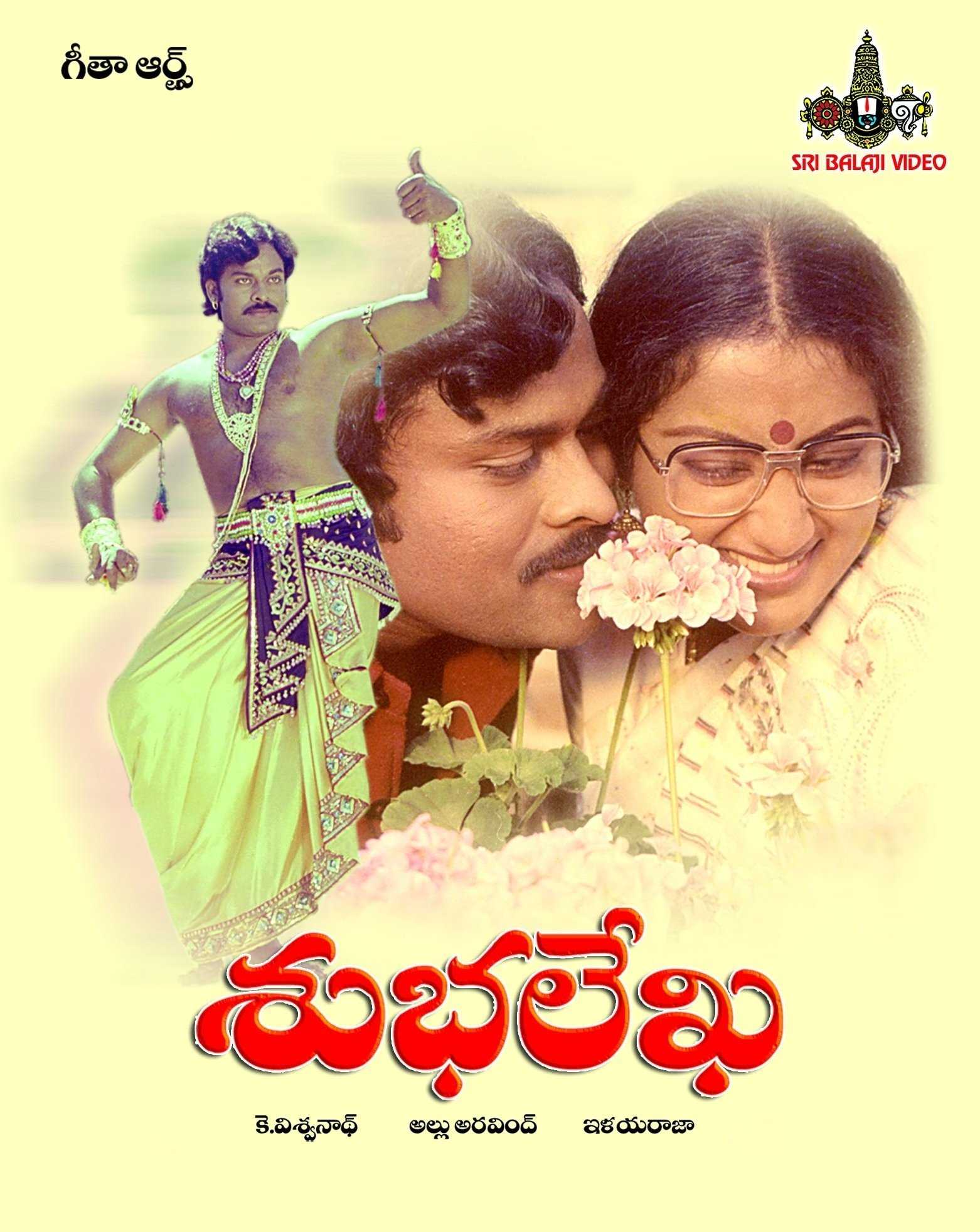 Subhalekha is a family-friendly film with a dowry message. It was a great musical hit and a crowning achievement for our megastar. Sumalatha, is a girl from the middle class who is intelligent and attractive. Her father tries to arrange for her marriage, but he is unable to afford the hefty dowry requirements. Chiru is a graduate looking for work but not being successful in finding any so he supports himself by doing tiny odd jobs and feels that working anything as long as it is not illegal is not wrong.

After meeting, they both make buddies. Since he is schooling his son to become a doctor, Sathyanarayana, the father of Sudhakar (who gained fame with this film as Subhaleka Sudhakar), wants to marry his son to anyone who will pay thousands of dollars in dowry. Sumalatha leaves her home since she is staying with Chiru rather than seeing her father struggle to arrange her marriage. While this is happening, she begins to feel things for him but keeps them to herself. The remainder of the narrative focuses on how the young people teach a lesson to the older people who are eager to marry off their educated sons for dowry and on Sumalatha's wedding to the guy of her choosing.

The 1982 Telugu comedy-drama film Subhalekha, also known as was produced by Allu Aravind and V. V. Sastry under the Prasanthi Creations imprint. It was directed by K. Viswanath. It features Chiranjeevi and Sumalata, and K. V. Mahadevan wrote the score. At the box office, the movie was a Super Hit.

Chiranjeevi got his first Filmfare Award as Best Telugu Actor for this movie.

Aapadbandhavudu (1992)
Hema (Meenakshi Seshadri) and her father had a devoted companion, servant, and cowherd in Madhava (Chiranjeevi) (Jandhyala). Additionally, he acts in plays where he plays Lord Shiva. Father of Hema is a talented poet as well as a teacher. However, he is unable to find a publisher to print his poems because his classical poetry is no longer in demand. Despite the fact that Hema and Madhava are in love, neither of them is aware of it because of social barriers related to caste and status. Hema is the first to recognize her love during a play in which she plays Lord Shiva's consort, but she holds back her emotions because of cultural barriers.

One day, Madhava sells his cows and lends the proceeds to a family friend to lend Hema's father the money he needs to pay for Lalita (Geeta), Hema's older sisterwedding. ,'s Madhava receives his writings from her father after he tells him what he has done. To have them printed, Madhava travels to the city. When he comes back, Hema is being transported to an asylum. He finds out that Hema is in shock as a result of her brother-in-attempt law's to rape her and the death of Lalitha, who stood in the way.

Madhava poses as being mentally ill in order to get accepted into the same asylum, where he endures a lot of sufferings in an effort to save Hema. He is unjustly accused of trying to rape her after intervening to stop a guard from abusing her, and is then subjected to shock therapy. He makes numerous attempts to aid in her memory recovery. After she is successfully rescued and realizes what he done for her, she wants to marry him. However, Hema's fiancé Sripathi (Sarath Babu) persuades Madhava to change his mind because he is from a lower social class and rejects her proposal. Madhava and Hema ultimately become one.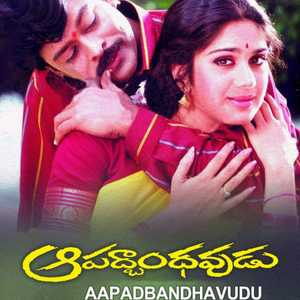 K. Viswanath's 1992 Telugu-language drama film Aapadbandhavudu. The movie, which is directed by Chiranjeevi and Meenakshi Seshadri and is produced by Edida Nageswara Rao's Poornodaya Movie Creations, also stars Jandhyala, Sarath Babu, and Geetha in supporting parts. After Subhalekha (1982) and Swayam Krushi, it was Chiranjeevi and Viswanath's third time working together.

Five state Nandi Awards were given to the movie for excellence, including the Nandi Award for Best Actor for Chiranjeevi and the Filmfare Award for Best Actor - Telugu.

The movie was shown at the AISFM Film Festival, the Asia Pacific Film Festival, and the International Film Festival of India.The movie was eventually dubbed and released as Veera Marudhu in Tamil.

Indra (2002)
In the action film Indra, Chiranjeevi's character Shankar Narayan earns a job as a taxi driver. He (also deleted here) has a devoted helper named Giri and a dependable lieutenant named Valmiki (Tanikella Bharani) (Sivaji). Shankar Narayan adores his niece and nephew.

The union of Nandini and Giri is prearranged. A fleet of vehicles enter the complex as Giri is about to exchange vows with a group of bad guys, and a stunning female exits a Mercedes. A stunning woman approaches the podium and requests Giri's exit by referring to him as Veera Reddy. Veera Reddy, a member of the bad guys' gang, emerges as Giri, the black sheep. The woman then informs the audience that Shankar Narayan is actually Indra Sena Reddy. She also challenges Shankar Narayan to visit Rayala Seema again.

When asked to relate the flashback by the masses, Valmiki begins to do so.

The young person who performs the Yagnam for the rains in Rayalaseema is the peace-loving Indra Sena Reddy. The recently released Veera Kesava Reddy arrives at the scene to prevent Jala Yagnam from completing the final day of Yagnam. Indra executes him. As soon as he passes away, the precipitation and the clouds became darker.

B. Gopal and C. Aswani Dutt's 2002 action drama film Indra was made in the Telugu language and released by Vyjayanthi Movies. Chiranjeevi, Sonali Bendre, and Aarthi Agarwal are the film's main actors; Sivaji, Mukesh Rishi, and Prakash Raj play supporting roles. Mani Sharma created the soundtrack. With Chiranjeevi winning both the Nandi Award for Best Actor and the Filmfare Award for Best Actor - Telugu, the movie won three state Nandi Awards and two Filmfare Awards South.

The movie, which debuted on July 24, 2002, enjoyed tremendous commercial success. The movie ended up becoming the highest-earning Telugu movie ever at the time, grossing over 40 crore on a budget of 10 crore. Indhiran and Indra: The Tiger are the Tamil and Hindi dubs of this movie, respectively. Later, it was dubbed as Indra Ek Sher into Bhojpuri. Indra was adapted in Bengali in 2005 as Dada in India and as Goriber Dada in Bangladesh.

Sye Raa Narasimha Reddy (2019)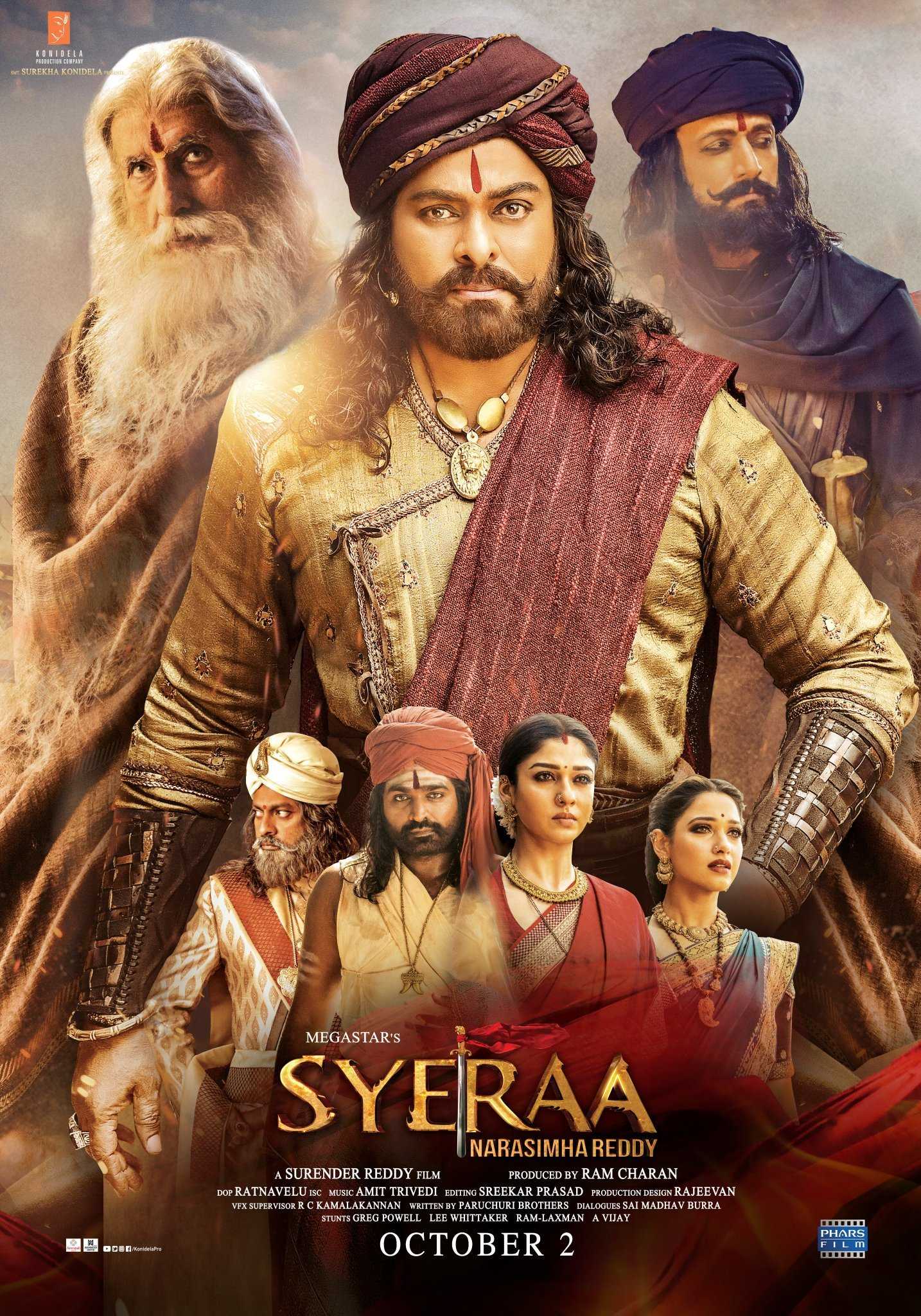 Uyyalawada Narasimha Reddy, a chieftain over 66 villages under early colonial control, revolts against the abuses of the East India Company. He attacks and overthrows British Army camps, which makes him a challenge to colonial power. The British Army places a 10,000 rupee bounty on his head after failing to catch him. Britishers place moles in key locations while his attacks go on for a while.

British forces capture his family after failing to apprehend him. While waving a knife at the cop, he saves his family. Finally, with the aid of an informant, the British Army manages to take him into custody and treats him like a criminal.

The 2019 historical action film Sye Raa Narasimha Reddy, which stars Ram Charan and is produced by Konidela Production Company, was written and directed by Surender Reddy. The movie chronicles Narasimha Reddy's struggle against the British East India Company's control. In addition to Nayanthara, Tamannaah, Sudeep, Jagapathi Babu, and Vijay Sethupathi (making his Telugu cinema debut), the movie also stars Chiranjeevi as the title character.

Chiranjeevi's Career Timeline
Chiranjeevi's Upcoming Movies
GodFather
Mohan Raja is the director of the action film God Father. Megastar Chiranjeevi plays the lead in the film. Thaman S. created the music, and Nirav Shah shot the movie. Ram Charan, R B Choudary, and N V Prasad all worked together to create the movie under the Konidela Production Company and Super Good Films labels. An official remake of the popular Malayalam film Lucifer is called God Father.

Auto Jaani
Puri Jagannadh is the director of the Telugu action film Auto Jaani. In Auto Jaani, Chiranjeevi and Nayanthara are cast members.

Mega 154
The action comedy MEGA 154 was helmed by Bobby. Mega Star Chiranjeevi plays the lead in the film. Devi Sri Prasad created the music, and the Mythri Movie Makers banner produced the movie.

Bhola Shankar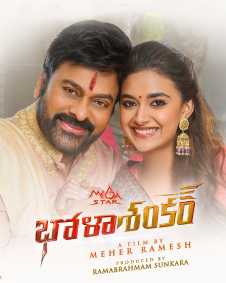 Meher Ramesh directed the action drama film Bhola Shankar, which is a remake of the Tamil film Vedalam.

Along with Raghu Babu, Rao Ramesh, Murli Sharma, Ravishankar P, and many others, Chiranjeevi, Keerthi Suresh, and Tamannaah Bhatia play the key parts in the film.

Dudley shot the movie, Sagar Mahati composed the music, and Marthand K Venkatesh edited it. Ramabrahmam Sunkara, working under the AK Entertainments brand, is the producer of the movie.

Chiranjeevi's Controversy
Chiranjeevi improper touching Pooja Hegde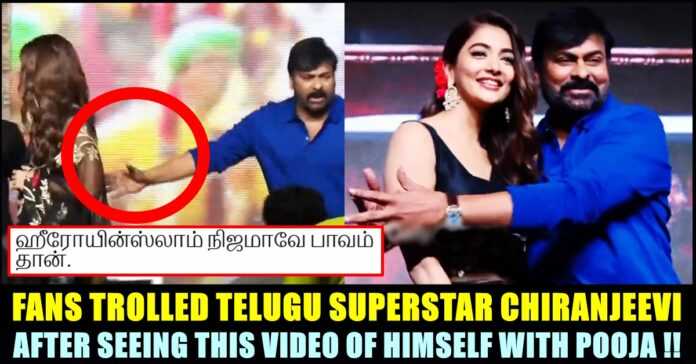 Recently released Telugu movie Acharya star Ram Charan Teja's co-star Pooja Hegde tweeted a video of Telugu Superstar Chiranjeevi engaging in playful antics while posing with her.

She added a message describing the Telugu actor as sweetest and ever cheerful. The video was not well received by the audience, nevertheless, as Chiranjeevi's motions made it the target of vicious trolls.

In the popular video, Chiranjeevi mockingly sidestepped Ram Charan and briefly posed with Pooja alone. Pooja tweeted a link to the video with the comment, Sweetest and ever jovial @KChiruTweets Garu #Aacharya.

Chiranjeevi's Net worth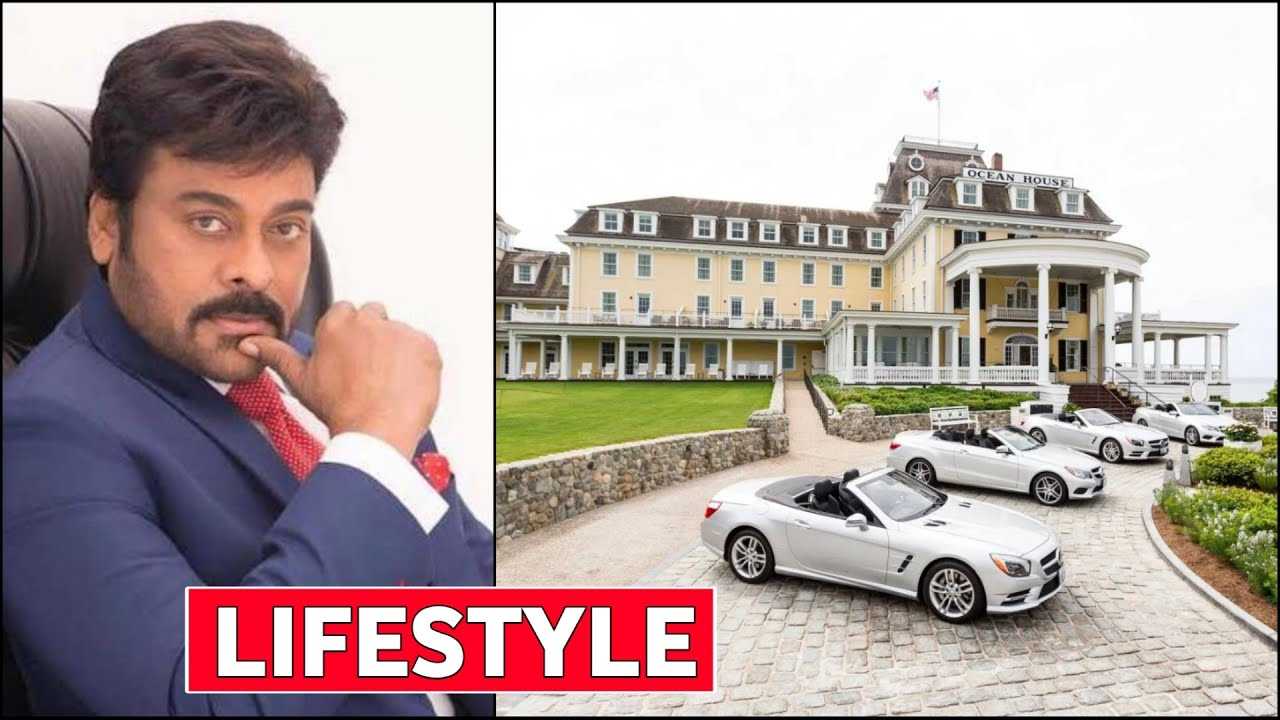 Chiranjeevi has a $200 million net worth (Rs. 1550 Crore). The huge star of Indian South Films Cinema, the superstar of his own realm, doesn't need an introduction because his moniker already sums up who he is. Without a doubt, he is Mr. Chiranjeevi. The man, with his serious acting abilities, redefined acting in Indian cinema and upped the bar with his performance.

Mr. Chiranjeev's estimated total net worth is $200 million, or roughly 1550 crores of Indian rupees when expressed in Indian currency (i.e approx One Thousand Five hundred and Fifty Crore INR). His movie and brand endorsement revenues make up the majority of his income. In addition to his performance remuneration, Chiranjeevi receives the profit share from his films.

Chiranjeevi resides in Jubilee Hills, a prestigious area of Hyderabad. This real estate property is estimated to be worth roughly 28 crores of rupees. Additionally, he just recently bought a home in Bangalore. Chiranjeevi is an owner of several automobile brands, including Rolls Royce and Range Rover. These cars would each cost between Rs. 1 and Rs. 3 crores. His son Ram Charan Tej gave him a Rolls Royce automobile.

Estimated Net worth Rs. 1550 Crore INRMovie remuneration Rs. 25 Crore INRTv Shows Rs. 10 Lakh INR per episodeLuxury cars Rs. 8 Crore INRIncome Tax Rs. 11 Core INRHouses Rs. 145 Crore INR

Chiranjeevi's Awards & Nominations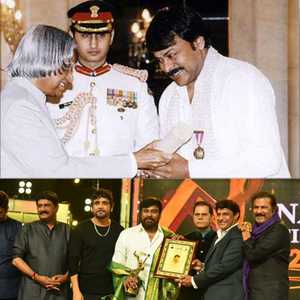 Filmfare Awards South 1982 - Best Actor – Telugu for Subhalekha - Won
Filmfare Awards South 1985 - Best Actor – Telugu for Vijetha - Won
Nandi Awards 1987 - Best Actor for Swayam Krushi - Won
Filmfare Awards South 1992 - Best Actor – Telugu for Aapadbandhavudu - Won
Nandi Awards 1992 - Best Actor for Aapadbandhavudu - Won
Filmfare Awards South 1993 - Best Actor – Telugu for Muta Mesthri - Won
Filmfare Awards South 1999 - Best Actor – Telugu for Sneham Kosam - Won
Filmfare Awards South 2002 - Best Actor – Telugu for Indra - Won
Nandi Awards 2002 - Best Actor for Indra - Won
Filmfare Awards South 2004 - Best Actor – Telugu for Shankar Dada MBBS - Won
Filmfare Awards South 2006 - Special Award – South for Legendary Honorary Award - Won
Filmfare Awards South 2010 - Lifetime Achievement Award – South for Outstanding Contributions - Won
Nandi Awards 2016 - Raghupathi Venkaiah Award for Honorary Award - Won
Chiranjeevi's Interesting Facts and Trivia.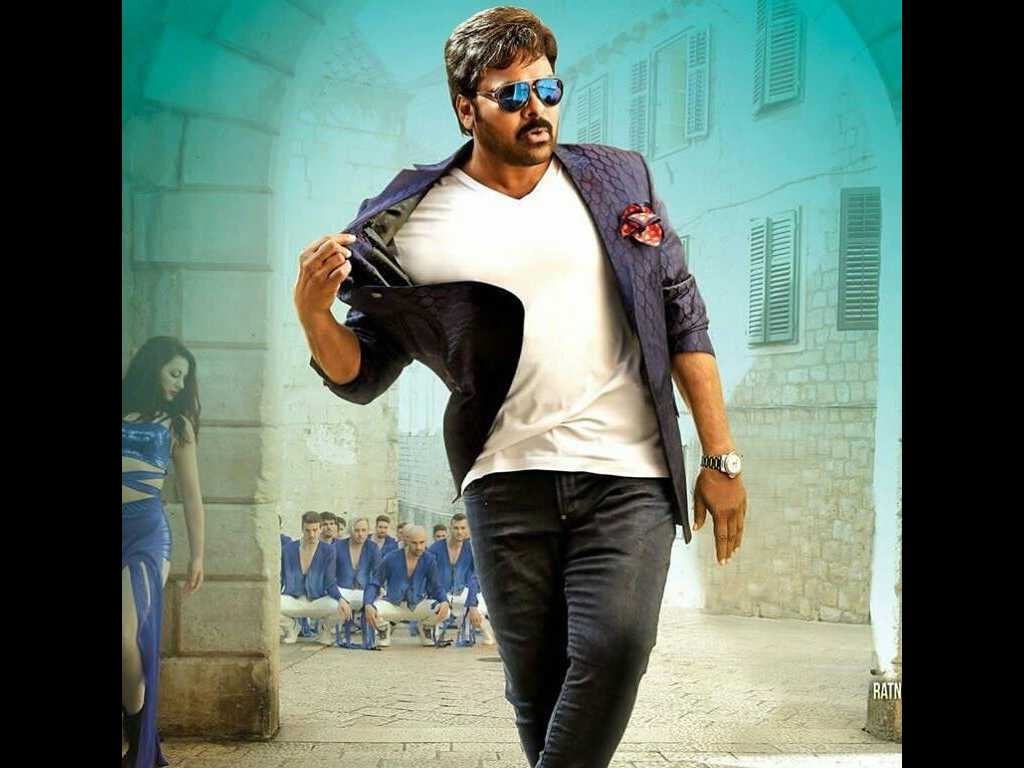 Because of their devotion to the Hindu god Anjaneya, or Lord Hanuman, his mother offered his stage name, Chiranjeevi, which means immortal. The name's meaning—immortal or living forever—is an allusion to Lord Hanuman, who is also immortal.
In 1999, the megastar was hired to play the lead role in the Hollywood production The Return of the Thief of Baghdad, but production was abruptly stopped for unspecified reasons.
Chiranjeevi has received nine South Filmfare Awards and more than three Andhra Pradesh State Nandi Awards. The Megastar received a Padma Bhushan and an Honorary Doctorate from Andhra University in 2006 in recognition of his contributions to Indian cinema.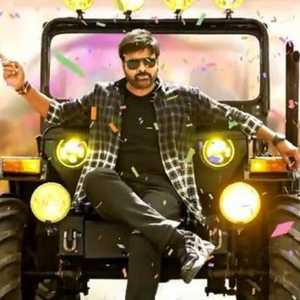 The Megastar was supposed to make his Telugu cinema debut with Punadhirallu, but because to delays in the movie's distribution, he instead made it with Pranam Khareedu in 1978.
Amitabh Bachchan, who at the same period used to demand a price of 1 crore INR for a film, was eclipsed by Chiranjeevi after receiving a payment of 1.25 crore INR for his performance in Aapad Bandhavudu. Chiranjeevi was one of India's highest-paid performers in the early 1990s.
When it was released in 1992, K Raghavendra's film Gharana Mogudu, starring Chiranjeevi and Nagma, broke the record for being the first Tollywood film to gross over 10 crore INR. The movie later went on to win the Filmfare Award for Best Telugu Film.
Chiranjeevi was given the moniker T Nata Kishore by Tanguturi Anjaiah, a former chief minister of Andhra Pradesh.
Chiranjeevi was the first performer from the South Indian subcontinent to receive an invitation to the Oscar Awards Presentation in 1987.
Social Media
Frequently Asked Questions