Rani Mukerji | Biography, Career, Age, Net worth, Movies

Hitesh Mandot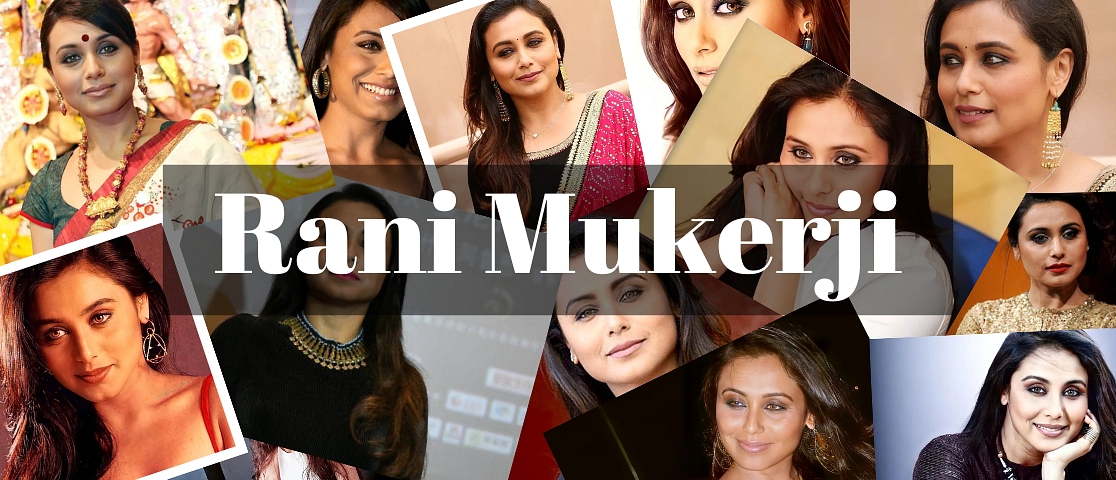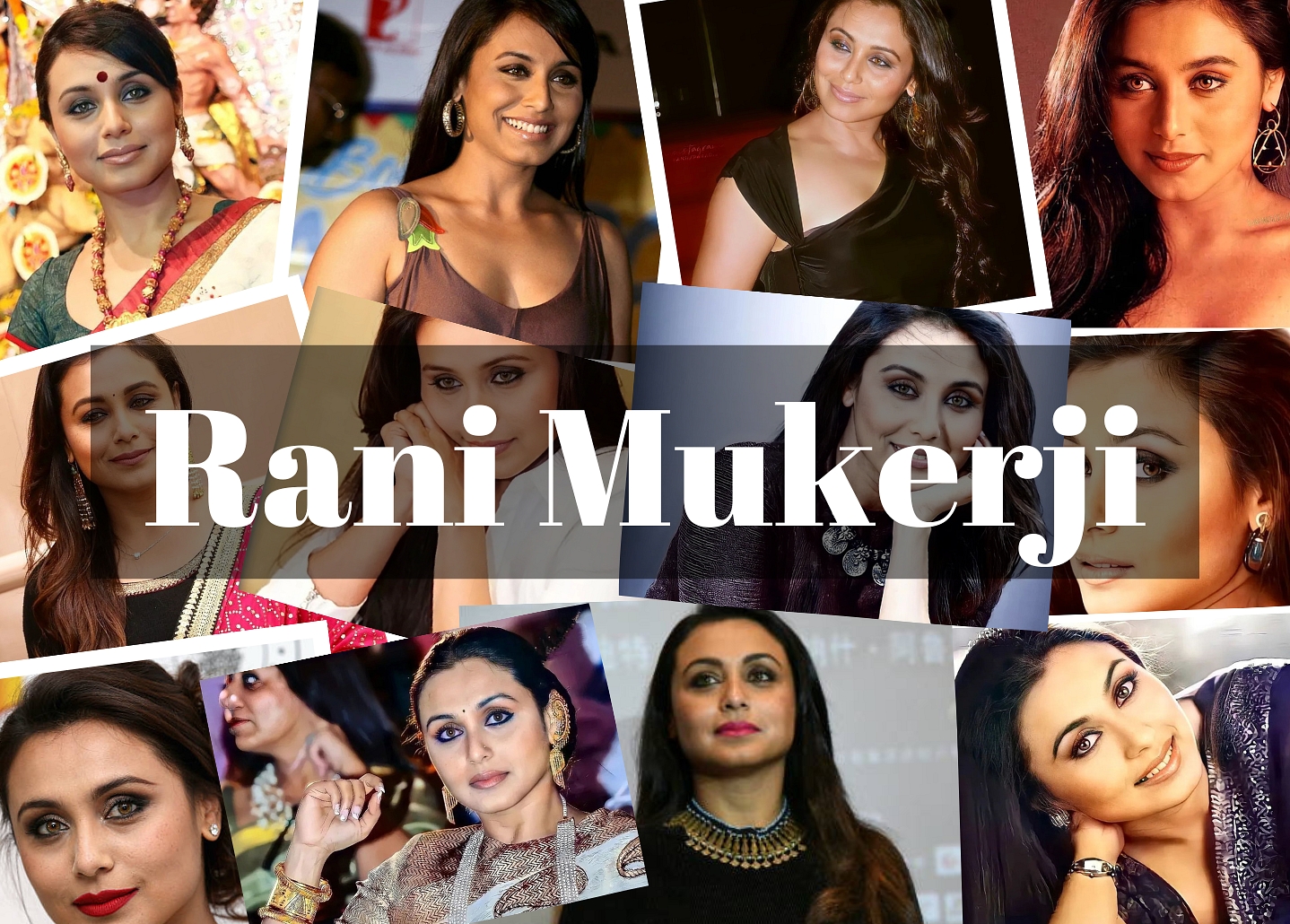 Aati Kya Khandala song girl, Rani Mukerji is the Babli Bengali Beauty of Bollywood. Rani Mukerji wanted to be an Interior Designer but became an actress in 1996 and never looked back. Let us know more about Rani Mukerji, who got her Claim to Fame from Kuch Kuch Hota Hai movie.

Rani Mukerji's Biography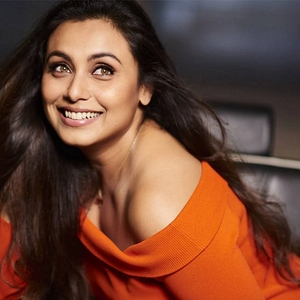 Rani Mukerji is an Indian actress who appears in Hindi films. Rani Mukherji's birthday is on the 21st of March. She was born in the year 1978. Rani Mukherjee's age is 44 years as of 2022. She is 5 feet 6 inches tall. Rani Mukerji's zodiac sign is Aries. Rani Mukerji's hometown is Kolkatta. Rani Mukerji lives in Mumbai.

Mukerji was born into the Mukherjee-Samarth family, where her parents and other family members worked in the Indian film industry, but she had no desire to work in the movie business. She experimented with acting as a teenager, appearing in the social drama Raja Ki Aayegi Baraat and the Bengali-language film Biyer Phool directed by her father Ram Mukherjee (both 1996). Mukerji made her breakthrough with the romance Kuch Kuch Hota Hai after experiencing her first box office hit with the action movie Ghulam (1998). After a temporary setback, she experienced a turning point in 2002 when Yash Raj Films chose her to star in the drama Saathiya.

The commercially successful romantic comedies Chalte Chalte (2003), Hum Tum (2004), Veer-Zaara (2004), Kabhi Alvida Naa Kehna (2006), and the crime comedy Bunty Aur Babli helped Mukerji gain recognition (2005). She also received recognition for her performances as a deaf and blind lady in the drama Black and an abused wife in the political thriller Yuva (2004). Between 2007 and 2010, Mukerji worked with Yash Raj Films to create numerous unsuccessful movies, which caused reviewers to lament the characters she chose. This changed when she portrayed a brazen journalist in the thriller No One Killed Jessica (2011). She then went on to star in the thrillers Talaash (2012), Mardaani (2014) and its follow-up Mardaani 2 (2019), as well as the comedy-drama Hichki, which brought her more success.

She is renowned for her adaptability and has won numerous honors, including seven Filmfare Awards. Rani Mukerji appeared on the list of the highest-paid actresses in the 2000s. Rani is not only a fantastic performer, but she is also a qualified Odissi dancer. As we previously stated, Rani had no desire to pursue a career in movies, and when asked in an interview what she would do if she weren't an actor, Rani expressed an interest in following an interior design job.

Rani Mukerji is active in humanitarian and speaks out against problems affecting women and children. She has taken part in stage performances, concert tours, and talent shows. In 2009. Rani Mukerji served as a judge for the reality competition Dance Premier League. Rani Mukerji has a daughter with her husband, the director Aditya Chopra.

Click here for offers on Personalised video messages from celebrities!

Rani Mukerji's Family and Education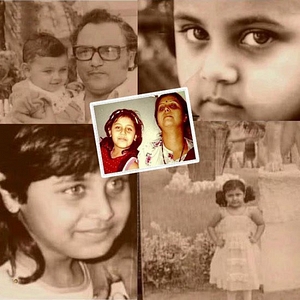 On March 21, 1978, Mukerji was born in Bombay (today's Mumbai). Actress Rani Mukerji was born in Kolkata, West Bengal. Rani Mukherji was born into the Mukherjee-Samarth family. Ram Mukherjee is the Father of Rani Mukerjee. Ram Mukherjee is one of the founders of Filmalaya Studios and a former film director. Former playback singer Krishna Mukherjee is Rani Mukerji's mother. Raja Mukherjee, her older brother, is a producer and director of Movies.

Her paternal cousin and fellow Kajol is a Hindi film actress, while her maternal aunt Debashree Roy is a Bengali film actress. Ayan Mukerji, a different paternal cousin, is a screenwriter and director. Rani Mukerji wasn't interested in pursuing a career in film despite the fact that her parents and the majority of her family worked in the Indian film business. I wanted to be someone different because there were already too many actresses at home, Rani Mukerji claimed.

Rani Mukerji and Aditya Chopra, are parents to a beautiful daughter named Adira Chopra. After spending a year and a half together as a married couple, Rani and Aditya welcomed a baby daughter, whom they have named Adira Chopra. Aditya and Rani's names are combined to become Adira.

She started attending Maneckjee Cooper High School in Juhu, Mumbai, where she completed her intermediate schooling. She then applied for admission to Mithibai College in Mumbai to continue her graduation. Since she was a student in the tenth grade, she had been taking classes in classical dance. At Roshan Taneja's acting school, Rani Mukerji learned acting.

Talk To Similar Celebrities
Rani Mukerji's Affairs and Relationships
Govinda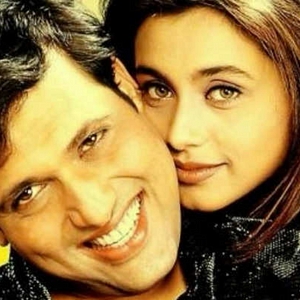 After meeting Rani Mukerji on the Hadh Kar Di Aapne (2000) set, Govinda grew close to the actress and supposedly had an extramarital relationship with the lead. Their relationship became public knowledge when a journalist went to visit Rani at her home and saw Govinda in her room wearing a nightgown, according to a tabloid. The rumors said that Govinda had lavishly gifted her with a high-end automobile, jewelry, and a lavish apartment.

Later, Govinda's wife Sunita left their home, but unlike Boney Kapoor, Govinda was unwilling to leave his marriage and wed Rani, therefore the two of them split up. Rani Mukerji and Govinda never publicly acknowledged their connection. All's well that ends well, Rani and Aditya Chopra are a happy couple, and Govinda is content with his life as well.

Aamir Khan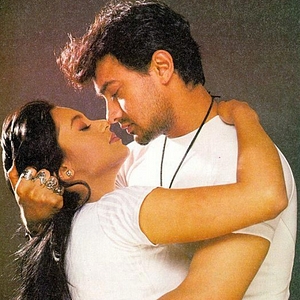 With her duet with Aamir Khan in Aati Kya Khandala, Rani Mukerji immediately became well-known. In Vikram Bhatt's Ghulam, Aamir and Rani possessed sizzling on-screen chemistry. Their seductive chemistry carried over off-screen as well, and they were both said to be in a relationship.

Additionally, Aamir's marriage to Reena, his first wife, went through a difficult period during this time, and they divorced. I had a crush on Aamir Khan, Rani Mukerji has openly admitted in an interview. He is someone I can call even at three in the morning to beg for help, she added in an interview. Well, those rumors didn't lead to anything positive, and they ended up being simply Good Friends.

Abhishek Bachchan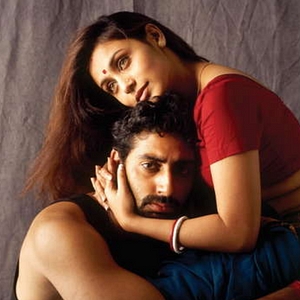 When Rani Mukerji and Abhishek Bachchan collaborated on movies like Yuva and Bunty Aur Babli, their friendship really took off. However, Rani Mukerji's alleged affair didn't continue very long. According to rumors, Jaya Bachchan too had a strong affection for the Bengali actress. However, the love affair between Abhishek and Rani quickly fizzled out after the actor wed former Miss World Aishwarya Rai.

Even though there were many, the rumors concerning Rani and Abhishek quickly died down. In contrast to her relationships with her other co-stars, Rani was unable to maintain the same dynamics with Abhishek Bachchan. See the coincidence that Rani got married on the day after Abhishek and Aishwarya's wedding anniversary and note that the Bachchans did not invite Rani to Abhishek and Aishwarya's wedding either.

Aditya Chopra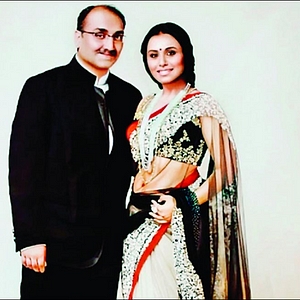 When Aditya caught a glimpse of Rani Mukerji's performance in Raja Ki Aayegi Baraat movie, it was practically love at first sight. However, he was unaware of it himself. Aditya subsequently requested Karan Johar to study Rani's performance in her debut film and sign her for Kuch Kuch Hota Hai. Karan Johar was looking for the second female protagonist for his movie. Despite the fact that Aditya appeared to be thrilled by Rani Mukerji's talent, he had not yet fallen in love with the actor.

In 2009, Aditya developed feelings for Rani, and the two began dating. Rani had grown to be an integral member of the Yash Raj family. She was spotted at events celebrating Diwali, at their family gatherings, and with Aditya's mother Pamela Chopra. Rani and Aditya's relationship was no longer a secret.
However, the pair stuck to their desire to avoid public attention and wed secretly in Italy, only telling a select group of their closest friends and family members. Aditya and Rani made the decision to wed in 2014. The pair, who had been dating for a while, exchanged vows in an intimate ceremony on April 21, 2014, in Italy. In 2015, the couple welcomed a baby girl and had everything under control in their marriage.


Rani Mukerji's Career and Movies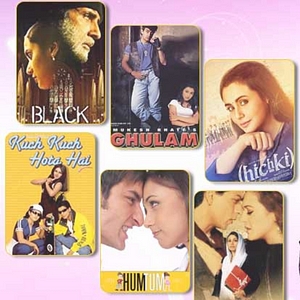 At the age of 14, Mukerji appeared in her father's Bengali film Biyar Phool in a cameo role (1992). She was given the opportunity to star in the 1994 movie Aa Gale Lag Jaa movie by a family friend named Salim Akhtar, but her father refused since she was too young. When Mukerji declined the offer, Urmila Matondkar was cast in her place.

Two years later, Salim Akhtar made her another offer and insisted that Rani Mukerji play Raja Ki Ayegi Baraat's lead role. She decided to participate in the film after an extensive conversation with her father. After the movie's box office failure, Mukerji went back to school to finish her study.

Rani Mukerji is famous for movies like Ghulam, Kuch Kuch Hota Hai, Black, Saathiya, Hitchki, Bunty Aur Babli, Hum Tum, and Mardaani. Rani Mukerji had 7 nominations in Filmfare Awards. She is the only actor in history to win both the Best Actress and Best Supporting Actress awards at the Filmfare in the same year (2005). She appeared in two films that were India's submissions for the Academy Awards. The official entry for the 2006 Oscars was Paheli (2005) and Hey Ram (2000).

Following that, most of Mukerji's movies were commercial flops, with Baabul, Ta Ra Rum Pum, Laaga Chunari Mein Daag, Thoda Pyaar Thoda Magic, and Dil Bole Hadippa at the top of the list. Before taking a break from acting, she briefly returned in the crime dramas No One Killed Jessica starring Vidya Balan and Mardaani. Her most recent projects are Mardaani 2 (directed by Gopi Puthran), which was supported by Yash Raj Films, and Hichki (2018), in which she portrayed a teacher with Tourette syndrome.

Rani Mukerji participated in a performance promoting Indian culture for the 2010 Commonwealth Games, which will be hosted in New Delhi, at the Commonwealth Games Closing Ceremony in Melbourne in 2006.

Ghulam (1998)
A local gangster hires an amateur boxer to run errands for him, but after the gangster kills his companion, the boxer rebels against the man.

Ghulam means a slave in Hindi. Amateur boxer Sidharth (Aamir Khan) prefers to laze around with buddies versus working. His older brother Jai (Rajit Kapoor) collaborates with a neighborhood criminal who terrorizes business owners and demands protection money. Sidharth was raised idolizing his ex-freedom warrior father, who he witnessed killing himself after receiving a visit from an old friend. Sidharth meets Hari, a social worker, and a girl named Alisha (Rani Mukerji), who rides with a motorcycle gang. The movie chronicles Sidharth's relationship with Alisha and his subsequent revenge from the local don.

The song Aati Kya Khandala appears in the film Ghulam. Alisha (Rani Mukerji) is distraught in the film following an Fight with her father. Sidhu (Aamir Khan), her lover and friend, tries to cheer her up by singing Aati Kya Khandala. The song is actually an invitation to visit Khandala, a beautiful vacation spot close to Mumbai. Playback singers for Aamir Khan and Rani Mukherji are Alka Yagnik and Aamir Khan, respectively. One of Bollywood's most well-known songs ever, the song was an instant hit and gave Rani Mukherjee the nickname Khandala Girl

The 1998 Indian action movie Ghulam, which translates to Slave, was produced by Vikram Bhatt and starred Aamir Khan and Rani Mukherji. It is a remake of Vishesh Films' debut film, Kabzaa (1988), which starred Sanjay Dutt and was inspired by On the Waterfront by Elia Kazan (1954). Ghulam received positive reviews and was deemed a success. In 2000, Sudhandhiram, a Tamil version of the film, was released.

Kuch Kuch Hota Hai (1998)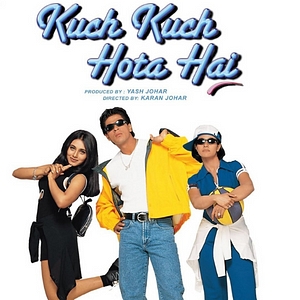 Anjali Sharma (Kajol) is a tomboy who gets along well with Rahul Khanna, the local casanova (Shahrukh Khan). Rahul, in her opinion, will eventually fall in love with her and get engaged. When Tina Malhotra (Rani Mukherji) enters their lives, nothing appears to be going according to plan. Rahul immediately falls in love with Tina Malhotra and marries her. Anjali's heart is broken by this, and she departs to move far away. Rahul and Tina's union results in the birth of their child Anjali Sharma (Sana Saeed), and due to problems after the birth, Tina Malhotra loses a lot of blood and dies, which deeply affects Rahul.

As Anjali Khanna becomes older, she learns that her mother had left her some letters to read, and when she does, she learns that her dad might have been in love with Anjali Sharma without recognizing it. She then tries to arrange for them to cross paths once more. Finding Anjali Sharma, Anjali Khanna learns that the heartache Anjali Sharma had is now past because she is about to wed Aman Mehra (Salman Khan). The daughter makes an effort to reunite Rahul and Anjali. Anjali acknowledges her continued affection for Rahul. Rahul understands how much he cares for Anjali. In the end, Rahul and Anjali are married, and Aman himself offers Anjali's hand to Rahul and instructs them to get hitched.

Along with a compelling plot and some outstanding performances, the movie also included a number of memorable dialogue passages that fans will always remember. Even today, every single Bollywood fan can effortlessly recite their favourite lines from the movie. See a few of our favourites from the movie below

Hum ek baar jeete hai, ek baar marte hai, shaadi bhi ek baar hoti hai ... aur pyar ek baar hi hota hai.
Pyar dosti hai ... agar woh meri sab se achchi dost nahin ban sakti, to main usse kabhi pyar kar hi nahi sakta ... kyun ki dosti bina toh pyar hota hi nahin ... simple, pyar dosti hai.
Kuch kuch hota hai Rahul, tum nahi samjhoge.
Jabse tumne pyar ko samjha hai, pyar ko jana hai ... sirf us hi se pyar kiya hai
Tussi ja rahe ho? ... tussi na jao.
Hadh Kar Di Aapne (2000)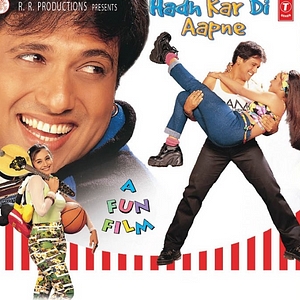 To help his friend Sanjay establish that his wife is having an extramarital affair so that he can divorce her, Sanjay hires Raj aka Raju played by Govinda, as a detective. Ritu Shivpuri plays Sanjay's wife Anjali, who also believes her husband is cheating. She asks her friend Anjali played by Rani Mukherji to look for evidence of an affair in order to speed up the divorce process. Sanjay and Anjali have been apart for a while and both of them think that the other partner has moved to Europe with their boyfriend or girlfriend.

Detective Raju meets the other Anjali (Rani Mukerji) in Europe and the two fall in love. Raj comes to know that this Anjali he has fallen for is the wife of his friend. They subsequently argue since Raj believes Anjali is already married to his friend Sanjay, despite Anjali's efforts to convince him otherwise. Later, original Sanjay and original Anjali meet paths, learn from each other's errors, and begin to consider Raj and Anjali (Rani Mukerji).

In contrast, Raj and Anjali, who had just returned from a tour of Europe, made the decision to go their separate ways because they still believed they were married. Anjali went back to her home, Raj went back to his house. At the end after much humorous confusion, Raju aka Raj marries Anjali.

One of the funniest scenes is Govinda dressing up as a Japanese man and trying to be on the TV show while he sits with head in the screen. absurd and amusing. Anand Raj Anand is the composer of the film's soundtrack. During the release, songs like Kudi Kanwaari Tere Piche, Oye Raju Pyaar Na Kariyo, and Hadh Kar Di Aapne became well-known.

Saathiya (2002)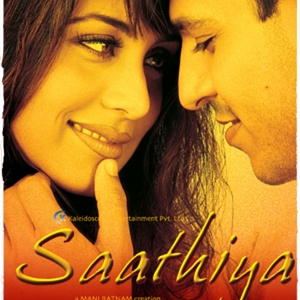 At a wedding celebration, Aditya (Vivek Oberoi) and Suhani Sharma (Rani Mukerji) cross paths. She is a medical student who despises romance and love as pointless diversionary activities. He feels a strong attraction to her right away, but she rejects him. She is forced to accept that she is attracted to Aditya because of his relentlessness. All indications point to a lavish wedding, but when their two families meet, they begin to argue.

After failing to avoid one another, the pair decides to breach all norms, live together in a run-down apartment, and begin an initially happy marriage. Has she abandoned Aditya because their union has grown so strained? Aditya looks around for her before finding her in the hospital. In an accident, Suhani sustained serious injuries. She may not survive while in a coma. Aditya learns that he loves his wife dearly and that he wants to continue their marriage as he sits by her bedside and reflects on their life together.

One of the film's strengths turned out to be the soundtrack. Most of the music honours went to Saathiya. The soundtrack album for this movie had the second-highest sales of the year, according to the Indian business website Box Office India, with almost 20,000 units sold. The movie won numerous music awards because to the melody of the title song, Saathiya.

Hum Tum (2004)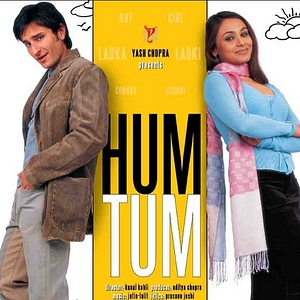 Hum Tum, which depicts the lives of Karan (Saif Ali Khan) and Rhea, offers a novel and energizing perspective on the ongoing fight of the sexes (Rani Mukerji). Cartoonist Karan is known for creating the well-known Hum and tum figures. Karan's views on men and women and their peculiar relationship are reflected in Hum Tum.

Karan is the epitome of a bad boy; he regularly switches women and is a total flirt. Rhea has strong moral and ethical standards and is sensitive. The two have matured into extremely distinct people with very different backgrounds. As opposed to Karan's father, a flamboyantly successful fashion photographer, who pushed his son to be carefree and cool.

Rhea acquires her moral compass and self-assurance. She inherited her bubbly from her typical Punjabi mother. The only thing they have in common is that their paths frequently intersect. Over the course of almost ten years and three countries, Karan and Rhea's lives collide, and their relationship develops from hatred to mutual respect and then finally to friendship.

Rani Mukerji won the Best Actress Filmfare Award for the movie Hum Tum at the 50th Filmfare awards.


Black (2005)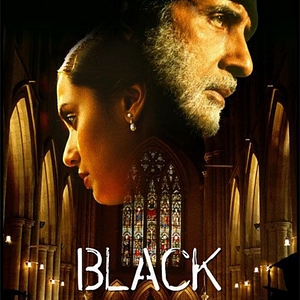 The movie tells the narrative of Michelle (Mukerji), a blind and deaf woman, and her friendship with Debraj (Amitabh Bachchan), a senior teacher who struggles with alcoholism and subsequently gets Alzheimer's disease.

A number of movies have made reference to Mukerji's performance, which has been cited as one of her memorable performances. Her work was listed by Filmfare in 2010 as one of the best in Indian cinema. Rani definitely filled the silences with her spectacular presence.. With this role, which most people only get to play once in a lifetime, Rani has irrevocably changed the game.

Rani Mukerji won the Best Actress Filmfare Award for movie Black in Filmfare awards 2006.

Hichki (2018)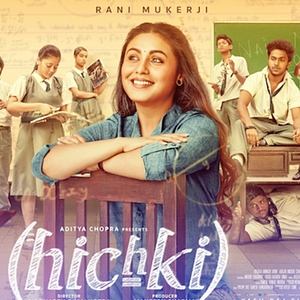 The protagonist of the novel Hichki transforms her worst weakness into her greatest strength. An promising teacher with Tourette Syndrome, Naina Mathur (Rani Mukerji) has the condition. She finally gets her dream job as a full-time teacher at one of the city's most prestigious schools after several interviews and many rejections. She quickly learns, though, that the class she has been given is full of rebellious and sly pupils who can't seem to stay out of mischief. Despite a few early bumps, Naina must do everything in her power to help her kids realize their full potential and overcome all the obstacles in their way.

Hichki was one of the most eagerly awaited Bollywood movies of 2018, as it was Mukerji's first acting role in four years. Bengali, Bhojpuri, Hindi, Marathi, and Punjabi were among the five languages in which she advertised it on television. She claimed that the moral message and relevance of the movie had inspired her and that she wanted other people in the nation to see it as well.

Rani Mukerji's New and Upcoming movies
Mrs. Chatterjee vs. Norway, a movie starring Rani Mukerji, will hit theatres soon. Ashima Chibber is the director of the movie, which was co-produced by Zee Studios and Emmay Entertainment.


Rani Mukerji's Controversy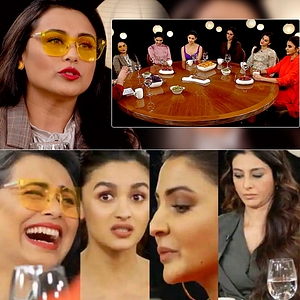 Among the best actresses in the late 1990s and early 2000s were Rani and Aishwarya. Despite being each other's rivals, they used to have a strong relationship and publicly declare their love for one another. The two women, however, reportedly drifted apart in the middle of the 2000s. When Shah Rukh Khan replaced Aishwarya with Rani for Chalte Chalte after Salman Khan had caused a disturbance on the sets, there were rurumorshat their friendship had soured. Later, it was also said that Aishwarya was the reason Rani and Abhishek Bachchan allegedly broke up. Both women, however, did not confirm or deny the rumors

When the #MeToo movement first gained hold in Bollywood in 2018, a number of famous people came forward to show their support. After then, prominent Bollywood actresses including Deepika Padukone, Rani Mukerji, Alia Bhatt, and Anushka Sharma among others spoke in an interview on the impact of the #MeToo movement. Rani held a different opinion on the movement than other heroines. She emphasised the importance of martial arts training for girls to learn self-defense. Deepika and others, on the other hand, believed that it shouldn't even get to the stage where ladies should train self-defense. Evidently, Rani's opinions were offensive to others on social media, as evidenced by the vicious trolling she received for her statement.

Rumor has it that Jaya Bachchan disapproved of the romance between her son Abhishek and Rani. She apparently never wanted them to be married and advised her son to avoid the actress because Rani, in Jaya's opinion, was too loud and haughty. Later, Abhishek broke off his engagement to Rani and wed Aishwarya. Additionally, there were rumours that Jaya and Rani argued while Laaga Chunari Mein Daag was being filmed by Yash Raj Productions. It was believed that they didn't get along with one another.


Rani Mukerji's Net worth
Rani Mukerji will have a net worth of $25 million (190 crore in Indian rupees), and her monthly salary would be close to 2 crore as of Mercedes Benz E-Class and Audi A8 W12 are two of Rani's automobiles.

Rani Mukerji's Career Timeline
Rani Mukerji's Awards & Nominations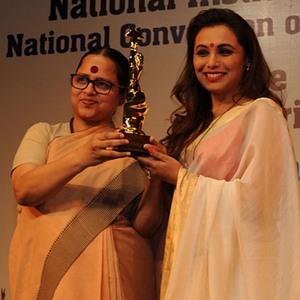 Filmfare Awards - Best Supporting Actress for Kuch Kuch Hota Hai (1998) - Won
Filmfare Awards - Best Actress for (Critics) for Saathiya (2002) - Won
Rajiv Gandhi Award for her contribution to the entertainment industry in the year 2004.
IIFA Awards - Best Actress for Hum Tum (2004) - Won
IIFA Awards - Best Supporting Actress for Veer- Zara (2004) - Won
Filmfare Awards - Best Supporting Actress for Yuva (2004) - Won
Filmfare Awards - Best Actress for (Critics) for Black (2005) - Won
IIFA Awards - Best Actress for Black (2005) - Won
IIFA Awards - Best Actress for Kabhi Alvida Na Kehna (2006) - Won
Filmfare Awards - Best Supporting Actress for No One Killed Jessica (2012) - Won
Rani Mukerji was among the ten recipients of the IIFA-FICCI Frames' award for Most Powerful Entertainers of the Decade in 2009.
PETA India acknowledged Rani Mukerji with a Hero to Animals Award for her compassionate work for animals in 2012.
Rani Mukerji was honored by the US Council on the day of Barack Obama's inauguration into the office for their Contribution to Indian Cinema in 2013.
Rani Mukerji was Awarded Most Powerful Performer of the Year 2018 for Hichki at Maharashtra Achievers Awards in 2019.
Rani Mukerji was Honoured with the Most Influential Cinema Personality in South-East Asia at Asian Business Leaders Conclave in 2019.
Rani Mukerji's interesting facts and trivia.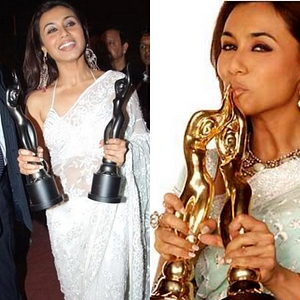 Rani Mukerji was once exchanged mistakenly by her mother with a Punjabi child in the hospital.
In 2005 at the Filmfare, Rani Mukherji became the first actor to ever win both the best actress and best-supporting actress awards. She received honors for the films Yuva and Hum Tum.
Twinkle Khanna was initially approached for the role of Tina in Kuch Kuch Hota Hai, but Rani Mukerji has ultimately done the role and established herself in Bollywood.
You might be startled to learn that Rani's brother-in-law Uday Chopra refers to Rani Mukerji and her husband Aditya as Bhabhi Voldemort and Voldemort.
Social Media
Frequently Asked Questions