Kalki Koechlin | Movies, Birth date, Biography, Net Worth, controversies

Anisha Saini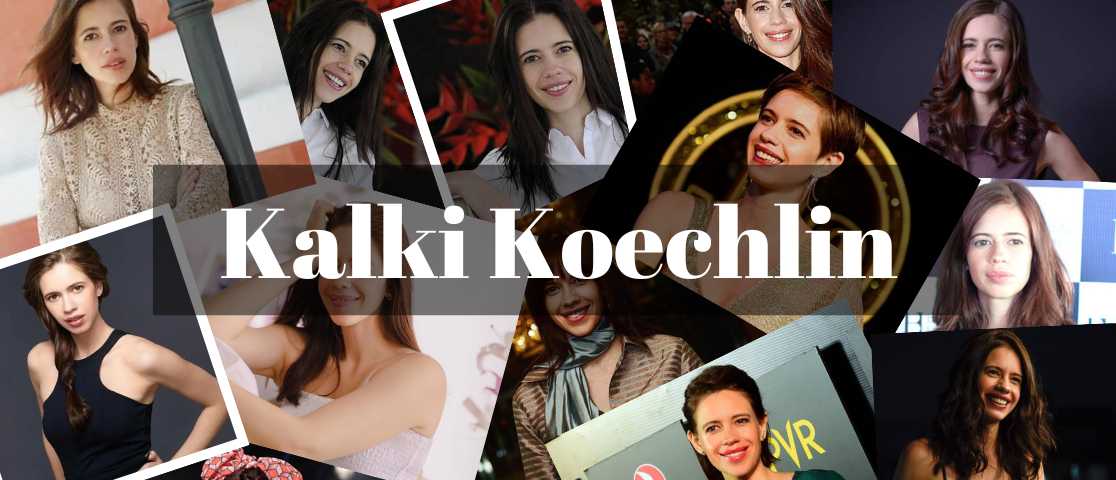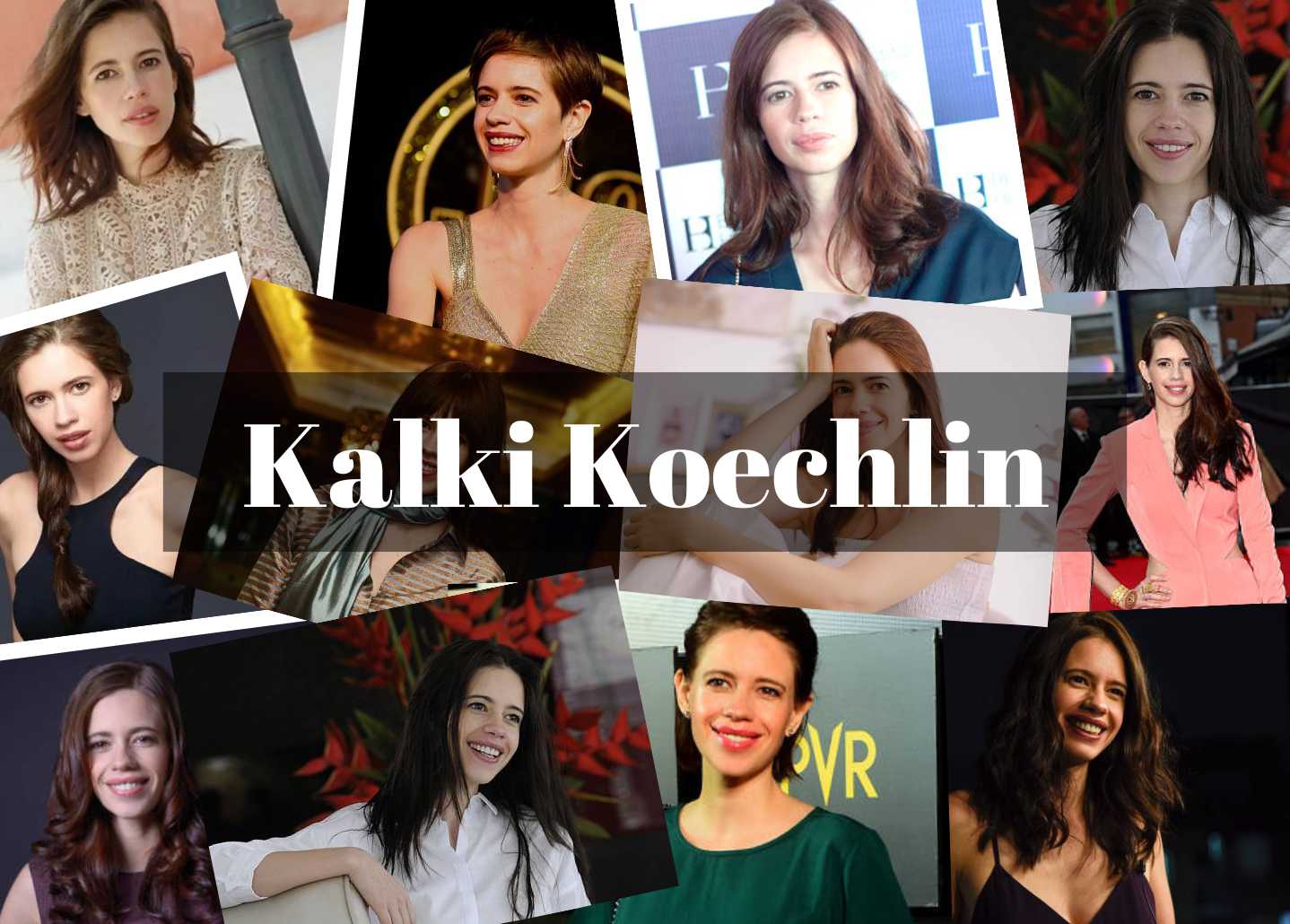 Kalki Koechlin's Biography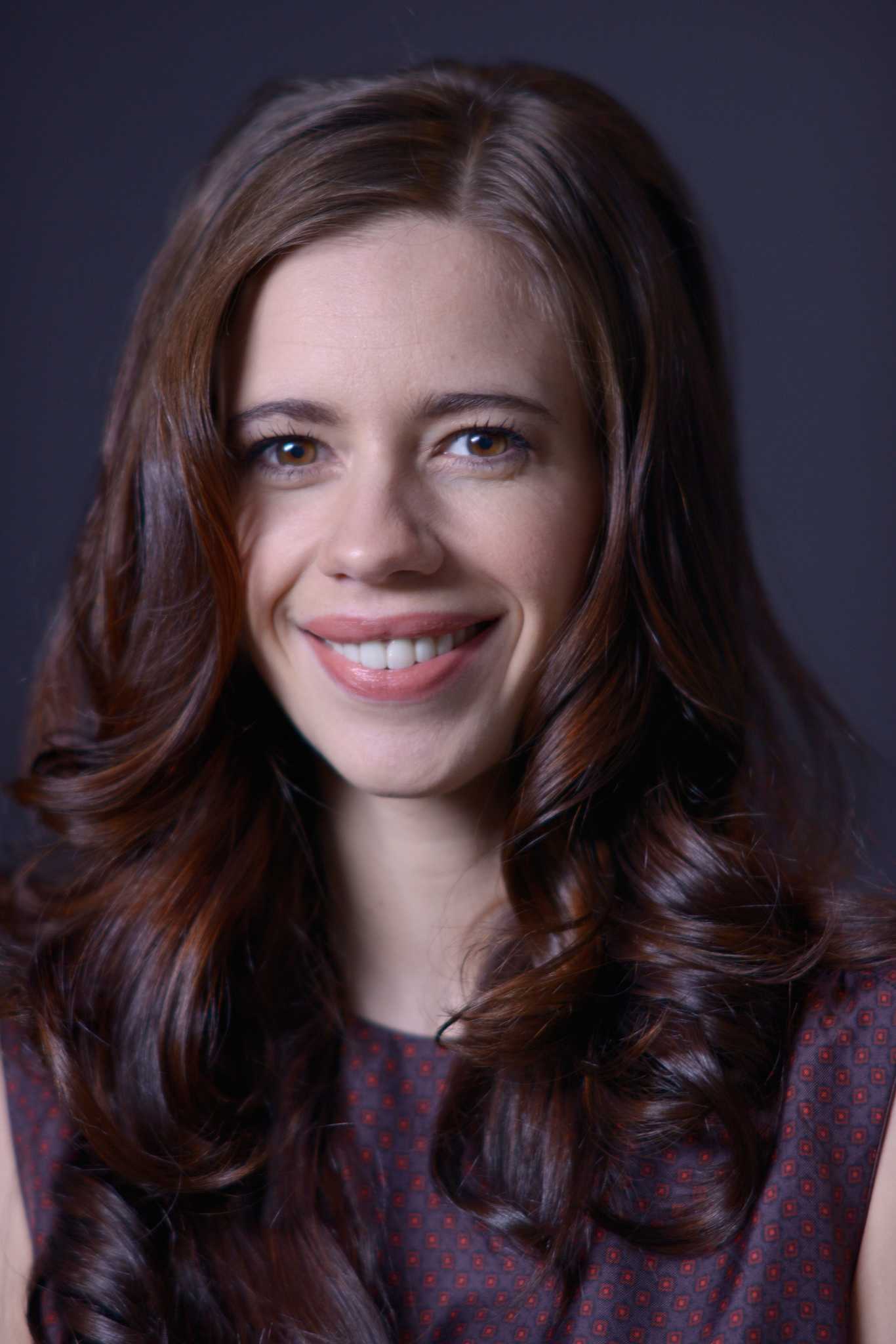 French actress and writer Kalki Koechlin, birthdate is on January 10, 1984, appears in Hindi movies. She has won awards including the National Film Award, Filmfare Award, and two Screen Awards for her unique body of work. Despite being a French citizen, she spent the majority of her life in India where she was raised. Kalki Koechlin zodiac sign is Capricon. Kalki Koechlin hobbies are dancing and reading.

Koechlin, an Indian native from Pondicherry, was always interested in the theatre. At the same time that she was working for a nearby theatre group, she was a drama student at the Goldsmiths University of London. She has performed in several plays, such as Ajay Krishnan's Hair, Marivaux's The Dispute, and David Hare's The Blue Room. She made her acting debut as Chanda in the drama Dev.D in 2009 after moving back to India, for which she was honored with the Filmfare Award for Best Supporting Actress. She then starred in two of the highest-grossing Hindi movies of their respective release years, Zindagi Na Milegi Dobara (2011) and Yeh Jawaani Hai Deewani (2013), which both earned her nominations for Best Supporting Actress at Filmfare. With the 2011 murder thriller That Girl in Yellow Boots, in which she also starred, Koechlin branched out into screenwriting.

Her success was sustained by Koechlin's continued involvement with blockbuster movies like the musical drama Gully Boy (2019) and the supernatural thriller Ek Thi Daayan (2013), as well as positive reviews for her work in independent movies like the comedy-drama Waiting (2015) and the slice-of-life movie Ribbon (2017). For her portrayal of a young woman with cerebral palsy in the coming-of-age film Margarita with a Straw, she received additional praise and a National Film Award (2014). Koechlin transitioned to web entertainment in the late 2010s and acted in several popular web series. She received praise in especially for her performances as a lonely socialite in Made in Heaven on Amazon Prime Video and a self-styled godwoman in Sacred Games on Netflix (both 2019).

Koechlin has worked on several theatre shows as an actor, producer, and writer. She co-wrote the 2009 drama Skeleton Woman, which earned her The MetroPlus Playwright Award, and the tragicomedy Living Room, which marked her stage directing debut (2015). Koechlin is also an activist who supports a variety of causes, from women's empowerment and gender equality to health and education.a
Claim Your FREE Celebrity Shoutout
✕
Claim Now!
Kalki Koechlin's Childhood and Kalki Koechlin's Education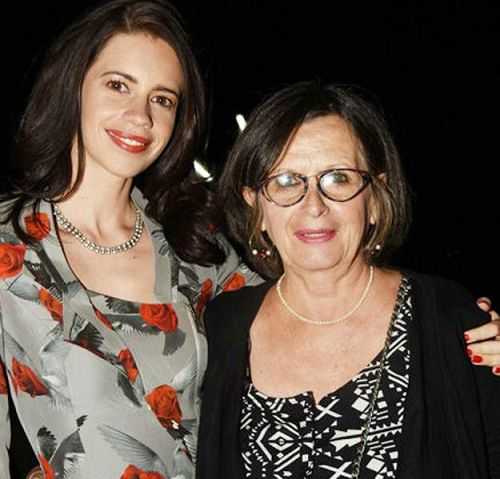 Kalki Koechlin Father is Joel Koechlin and Kalki Koechlin's mother is Françoise Armandie, who were French and had immigrated to India from Anger, France. Kalki Koechlin's birthplace is in Pondicherry, India. Kalki Koechlin brother is oriel Koechlin. She is a direct descendant of French structural engineer Maurice Koechlin, who was crucial to the development of the Eiffel Tower's design and construction. Koechlin spent a considerable portion of her early years at Auroville and is the daughter of Sri Aurobindo devotees. Later, the family moved to Kallatty, a Tamil Nadu village close to Ooty, where Koechlin's father started a hang-glider and ultralight aircraft design company.

Koechlin was up in a conservative Ooty neighborhood where she learned French, Tamil, and English. When she was fifteen, her parents got divorced; Koechlin continued to live with her mother, and her father relocated to Bangalore and remarried. Her happiest memories are of the years she spent in Kalatty between the ages of 5 and 8, before her parent's divorce. Koechlin has two half-brothers: one from her father's subsequent marriage and the other from her mother's previous union.

Koechlin participated in acting and writing while attending Hebron School, a residential school in Ooty. She acknowledged that she was a timid, shy kid. Koechlin wanted to major in psychiatry and work in the criminal psychology field. At the age of 18, she finished high school and relocated to London to attend the Goldsmiths University of London to study acting and theatre. She spent two years there penning The Rise of the Wild Hunt and acting in pieces like David Hare's The Blue Room and Marivaux's The Dispute with the theatre company Theatre of Relativity. On the weekends, she worked as a waiter.

Koechlin returned to India after finishing her education and settled in Bangalore with her maternal half-brother. She relocated to Mumbai after being unable to find employment there, where she worked with theatrical directors as well as Atul Kumar and Ajay Krishnan, the creators of The Group Theatre, a theatre company based in Mumbai. For the Contacting the World theatre festival that would take place in Liverpool, actors were needed.
Talk To Similar Celebrities
Kalki Koechlin's Marriage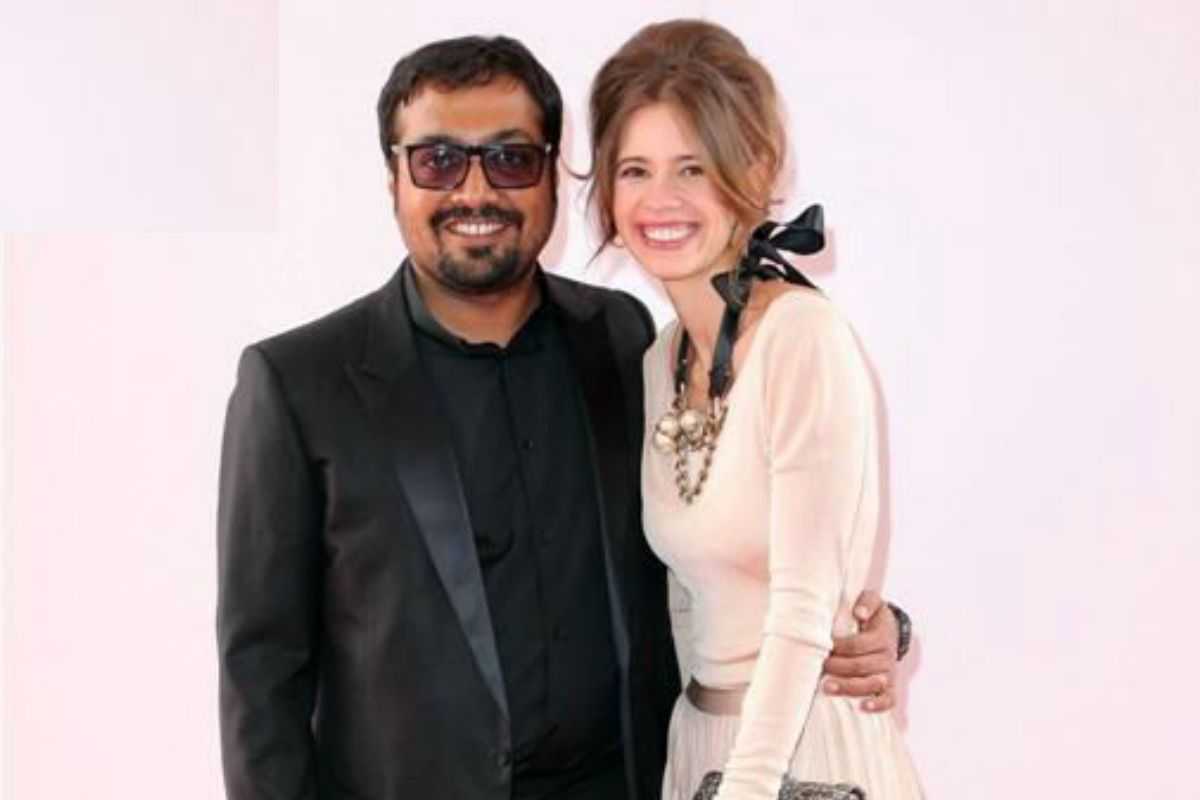 The love, between Kalki Koechlin and Anurag Kashyap, brewed on the set of Dev D back in 2008. The modern take on the classic story of Devdas captured Kalki playing the role of Chanda. Soon, the couple started dating. But at times, Anurag got accused by his wife of having a love affair with an assistant who was much younger than time. This rumor and allegation led to his divorce from his first wife. A few years post his divorce, Anurag made his relationship official with Kalki and decided to move in together with her. And in 2009, the couple started living together.

On April 30, 2011, after living in for two years, the couple tied the knot in an intimate ceremony in Ooty. Kashyap's 15-year-old daughter, Aaliyah, from his marriage with film editor Aarti Bajaj, attended the ceremony. So did his filmmaker friends Vikramaditya Motwane and Vikas Bahl and singer-lyricist-actor buddy Piyush Mishra. The thing in their marriage went smoothly for quite a time and then waves of arguments and ugly fights started hitting their marriage life.

And being tired of all the fights, the couple decided to call it off in 2013, just 2 years after they got married. Kalki Koechlin revealed in Kareena Kapoor's show 'What Women Want Season 2' that the major reasons why her marriage with Anurag did not work out were their age gap, their extremely busy schedules, and the fact that they both wanted different things in life.

Kalki was only 25 when she got married to Anurag who was 39 at that time so, things didn't go the way they had planned. Also, there were rumors about Anurag Kashyap's involvement with Huma Qureshi and there were endless quarrels between the two and so, in 2013 the couple officially announced: they are taking time apart from their more than two-year-old marriage. Two years later, in 2015, they announced their legal divorce.
Kalki Koechlin's Boyfriend
On September 30, 2019, Koechlin and her boyfriend, Israeli musician Guy Hershberg, announced their pregnancy. On February 7, 2020, Sappho, their daughter, was born in the water. Last Valentine's Day, Guy Hershberg and their daughter were pictured sleeping on top of him in a beautiful photo that Kalki had shared. The post's caption said, My Guy and my Girl.

Nearly a year has passed since Sappho was born, and Kalki Koechlin and Guy Hershberg will soon be celebrating the infant's first birthday. Prior to the event, Kalki discussed how becoming a mother has impacted her life in an interview with Zoom Happy Space. Kalki revealed how romance and chemistry evolved throughout her relationship with Guy. We are always vying for the right to be romantic. It's not the same, no. I now have children.


He's Jewish, Kalki Koechlin had added, shedding some light on the religious and cultural distinctions in their lives and home. Iranian, Polish, and Russian parts. I was born and raised in India and am of French ancestry. My last name is Protestant, and my first name is Hindu. We communicate with our daughter, who has a Greek name, in Hebrew, French, Hindi, and Tamil. At home, we don't practice any religion, but we do exchange foods and rituals.
Kalki Koechlin's Career and Movies
Kalki Koechlin's first movie Dev. D (2009)
A romantic black comedy movie called Dev.D in Hindi was released on February 6, 2009, in India. It is a contemporary interpretation of Sarat Chandra Chattopadhyay's classic Bengali novel Devdas, which was originally adapted for the big screen by P.C. Barua and Bimal Roy and more recently by Sanjay Leela Bhansali.

Written and directed by Anurag Kashyap. Positive reviews from critics were given to Dev.D. The movie is set in modern-day Punjab and Delhi, where marriages are a power struggle and an issue of honor, and where old systems are used to negotiate family relationships.

The movie received largely favorable reviews and was a financial success. For her portrayal, Koechlin won a Filmfare Award for Best Supporting Actress.
The girl in Yellow Boots (2010)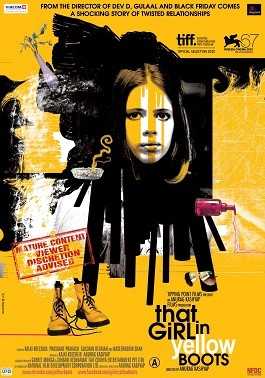 The 2010 Indian thriller That Girl in Yellow Boots, directed by Anurag Kashyap, stars Naseeruddin Shah and Kalki Koechlin. The film premiered in September 2010 at the Toronto International Film Festival. It then screened at other festivals across the world, including the South Asian International Film Festival, before playing at the Venice Film Festival. However, the commercial release happened in September 2011 in both India and the United States.

British woman Ruth (Kalki Koechlin) lost her sister to suicide a few years ago. She travels to India to find her father, an Indian-born man she hardly knew but who she now cannot forget as a result of a letter he had sent to her requesting that she look for him. She enters a massage parlor work permit out of desperation, where she provides both normal massages and happy endings. Mumbai, torn between schisms, serves as the bizarre yet oddly familiar setting for Ruth's search. As she is drawn further into the maze of the city's underbelly, she strives to regain her independence and personal space.

She also dates Prashant (Prashant Prakash), a drug addict who serves as both her rescuer and her tormentor. A metropolis that thrives off of her suffering, an unreachable love. Her father is revealed to be a member of one such religious cult in what could be interpreted as a satire on the cult of godmen in India. Ruth hangs up her yellow boots at the end of the movie, quits her work at the massagparlorur, and likely leaves the nation to return to Britain; her journey has come to a surprising conclusion.

Zindagi na milegi dobara (2011)
The Zindagi Na Milegi Dobara, commonly known as ZNMD, is a 2011 Hindi-language buddy road comedy-drama film that was produced by Farhan Akhtar Excel Entertainment and Ritesh Sidhwani and directed by Zoya Akhtar. Hrithik Roshan, Abhay Deol, Farhan Akhtar, Katrina Kaif, and Kalki Koechlin are among the ensemble cast members of the movie. A 45 crore rupee (equal to 79 crores or $9.9 million in US dollars in 2020) budget was used to film it in Spain, India, Egypt, and the United Kingdom. With lyrics by Javed Akhtar, Shankar-Ehsaan-Loy created the music and background score.

The plot of the movie centers on Arjun, Kabir, and Imran, three old friends who reunite for a three-week road trip. They travel to Spain where they encounter Laila, who falls in love with Arjun and aids him in overcoming his need to work. Imran wants to meet his biological father, an artist, while Kabir and his fiancée Natasha have serious disagreements. Each travel companion selects a risky activity for the group to engage in.

Originally scheduled to debut on May 27, 2011, Zindagi Na Milegi Dobara was delayed twice due to post-production issues, first to June 24 and then to July 15 of that same year. The movie gained plaudits for its directing, plot, script, music, humor, cinematography, and performances by the entire cast. It was released on 1,800 screens around the world and was a commercial success, grossing 1.53 billion (US$19 million).

Zindagi Na Milegi Dobara received the most nominations (13), including Best Actor (Roshan), Best Supporting Actor (Deol), and Best Supporting Actress (Koechlin), at the 57th Filmfare Awards. It also took home the most prizes (7), including Best Film, Best Film (Critics), Best Director (Zoya Akhtar), and Best Supporting Actor (Farhan Akhtar). Additionally, it received two prizes at the 59th National Film Awards: Best Audiography and Best Choreography (Bosco-Caesar for Senorita) (Baylon Fonseca). Netflix and Amazon Prime Video now offer the movie.
Shanghai (2012)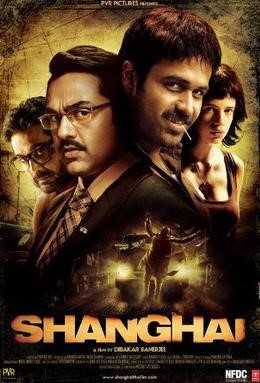 Emraan Hashmi, Farooq Shaikh, Abhay Deol, Kalki Koechlin, and Prosenjit Chatterjee star in Dibakar Banerjee's 2012 Hindi-language political thriller Shanghai, which was also co-written, co-produced, and co-directed by Banerjee.

It is a remake of the 1969 French film Z, which was based on Vassilis Vassilikos' Greek novel Z. The supreme court declined to grant a stay on the movie's distribution on June 6, 2012. When it was released on June 8th, 2012, it received positive reviews. At the box office, the movie bombed.

Shanghai earned over 355 million (US$4.4 million) globally and received favourable reviews from reviewers in addition to becoming a surprising hit at the box office
Yeh Jawaani Hai Deewani (2013)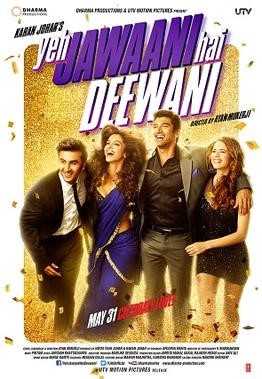 It is a 2013 Hindi-language romantic comedy film directed by Ayan Mukerji, written by Mukerji and Hussain Dalal, and produced by Karan Johar. Aditya Roy Kapur and Kalki Koechlin have supporting roles. The movie was released on May 31, 2013, instead of the original March 2013 release date. It was a commercial hit when it was first released. Young people love this movie a lot. At the 59th Filmfare Prizes, Yeh Jawaani Hai Deewani was nominated for nine awards, including Best Film, Best Director for Mukherji, Best Actor for Kapoor, Best Supporting Actor for Kapur, Best Supporting Actress for Koechlin, and more. It is one of the most lucrative of all time.

After 3 Idiots, it was the third movie to gross more than 300 crores globally. She portrayed Aditi Mehra, a tomgirl. It was a very trying moment, according to Koechlin, who was filming for the project while also nursing her ailing mother. She nevertheless characterised her experience on the set of the movie as fun, and she grew close to Padukone. Rajeev Masand of News18 praised Koechlin for her acting and comic timing, noting that she invests heart and spunkiness into the part. For her work in the movie, she received a third Filmfare Best Supporting Actress nomination.
Happy Ending (2014)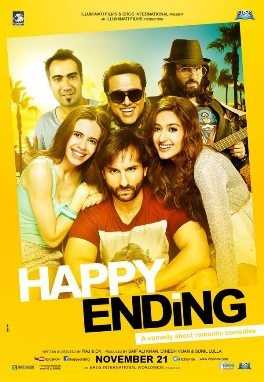 Raj Nidimoru and Krishna D.K. wrote and directed the 2014 Indian romantic comedy Happy Ending in Hindi. Saif Ali Khan, Ileana D'Cruz, and Govinda play the main roles in the movie, which is produced by Illuminati Films' Saif Ali Khan, Dinesh Vijan, and Sunil Lulla. The movie trailer debuted on October 10, 2014. She portrays a humorous character who is a girl who is fixated on Khan's persona.

She attributed getting the role to her performance in Yeh Jawaani Hai Deewani. She claimed that viewers were amused by her comic timing in the movie, which was to her advantage. The movie was released to poor reviews and failed at the box office; Koechlin called it a spoof on our film business and all the love comedies. She was praised for her portrayal even though the movie received a mixed response.


Margarita with a straw (2014)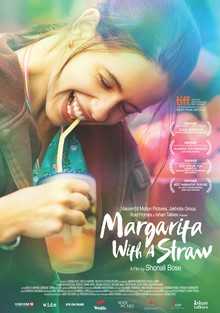 It is a 2014 drama movie in Hindi that was helmed by Shonali Bose. It features Kalki Koechlin as a cerebral palsy-afflicted Indian youngster who moves to America for her college studies and matures as a result of her complicated connection with a blind girl, who is portrayed by Sayani Gupta. William Moseley, Kuljeet Singh, and Revathi all have supporting parts. Bose and Nilesh Maniyar collaborated on the writing of Margarita with a Straw, which was produced by Bose in association with Viacom18 Motion Pictures.

The difficult ideas of sexuality, inclusivity, self-love, and self-acceptance are discussed in the movie. The 2014 Toronto International Film Festival hosted the world debut of Margarita with a Straw, which was also shown at the Tallinn Black Nights Film Festival, the BFI London Film Festival, the 19th Busan International Film Festival, and the Santa Barbara International Film Festival. Positive reviews for the movie and Koechlin's portrayal of a crippled person attracted a lot of attention and praise from critics.
Waiting (2015)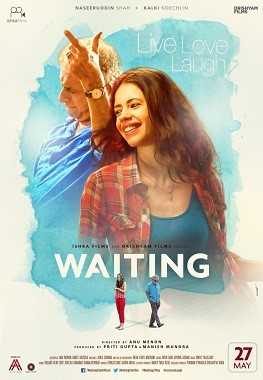 Anu Menon's 2015 drama film Waiting is in Hindi and was made in India. The movie, which was scripted by Menon and James Ruzicka with Priti Gupta and Manish Mundra under the banners of Ishka Films and Drishyam Films, respectively, stars Naseeruddin Shah and Kalki Koechlin. The bond between two persons from different backgrounds who become friends in a hospital while caring for their respective unconscious husbands is the main subject of the movie Waiting. Supporting actors in the movie include Rajat Kapoor, Suhasini Maniratnam, Arjun Mathur, Ratnabali Bhattacharjee, and Rajeev Ravindra Nathan. In June 2014, Menon hired Koechlin and Shah for an untitled project, which marked the start of the movie's development

In the seaside South Indian city of Kochi, Neha Parti, the film's cinematographer, began principal photography in November 2014. The film's soundtrack was created by singer-songwriter Mikey McCleary, who is from New Zealand. The dialogue was written by Atika Chohan, and the film was edited by Nitin Baid and Apurva Asrani. Suhasini Maniratnam, a well-known filmmaker and actress from South India, made her Hindi film debut with Waiting.
Gully Boy (2019)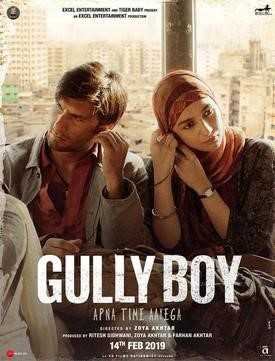 It is a 2019 Hindi-language musical drama film that Zoya Akhtar and Reema Kagti wrote and directed. Under the auspices of Tiger Baby Films and Excel Entertainment productions, Ritesh Sidhwani, and Farhan Akhtar produced the movie. American rapper Nas served as executive producer. Along with Alia Bhatt, Kalki Koechlin, Siddhant Chaturvedi, Vijay Varma, Amruta Subhash, and Vijay Raaz in supporting parts, it stars Ranveer Singh as the title character. It became the seventh-highest-grossing Hindi film of the year with a global gross of over 238 crores (US$33.8 million).

Murad Ahmed is a final-year college student who resides in Mumbai's Dharavi slums. Much to the dismay of the family, his aggressive father Aftab Shakir Ahmed brings home a much younger second bride. Rap music is a source of attraction for Murad. His long-term and very possessive lover Safeena Firdausi regularly meet him in secret while she is pursuing a career in surgery. With a $400 million production budget, the movie became a critical and financial triumph, earning over 2.22 billion yen (US$31 million).
Smoke (2018)
In 2018, Eros Motion Pictures and Humari Film Company released the Indian online series Smoke. On October 26, 2018, the original series was made available worldwide on the Indian streaming service Eros Now. Neel Guha, who is also the series' director.
Made in Heaven (2019)
An Indian romantic drama web series called Made In Heaven debuted on Amazon Prime Video on March 8 of this year. The Excel Entertainment-produced show follows the lives of Tara and Karan, two Delhi-based wedding planners who operate the Made in Heaven company. Arjun Mathur, Sobhita Dhulipala, Jim Sarbh, Shashank Arora, Kalki Koechlin, and Shivani Raghuvanshi are among the cast members of this series, the fourth original fictitious Indian series on Amazon Video.
Bhram
Bhram is a psychological horror/thriller in which the protagonist, who has PTSD, travels to various extremities (psychological, supernatural, and mythical) in an effort to uncover a long-forgotten reality. New truths are revealed by the twisted, forgotten past, which upends everything. The online series is available in India on Zee5.
Kalki Koechlin's Upcoming Movie
Emma and Anjel
R. Arvind is the director of Emma and Angel. Kalki Koechlin and. Emma is a writer who struggles with speech who becomes caught in an earthquake's rubble. Angel, her dog, is the only person who can assist Emma and is outside the debris.
Kalki Koechlin's Career Timeline
| | | |
| --- | --- | --- |
| Year | Kalki Koechlin Film/Web series Names | Kalki Koechlin Character Names |
| 2022 | Goldfish | Anamika Fields |
| 2022 | Emma and Angel | Emma |
| 2020 | Paava Kadhaigal | Penelope |
| 2019 | Made in Heaven | Faiza Naqvi |
| 2019 | Sacred Games | Batya Abelman |
| 2019 | Bhram | Alisha Khanna |
| 2019 | Gully Boy | Shweta/Sky |
| 2019 | Kadakh | Francoise Marie |
| 2019 | CandyFlip | Emily |
| 2019 | Nerkonda Paarvai | Herself |
| 2018 | Smoke | Tara |
| 2018 | The Job | Christina |
| 2017 | Naked | Sandy |
| 2017 | Jia Aur Jia | Jia |
| 2017 | Ribbon | Sahana Mehra |
| 2017 | The Thought of You | K |
| 2017 | Azmaish: A Journey Through the Subcontinent | Herself |
| 2016 | Kalki's Great Escape | Herself/Host |
| 2016 | Shockers | Unnamed |
| 2016 | Freedom Matters | Herself |
| 2016 | Living Shakespeare | Herself |
| 2016 | A Death in the Gunj | Mimi |
| 2016 | Mantra | Piya Kapoor |
| 2015 | Man's World | Promotion Announcer |
| 2015 | Margarita with a Straw | Laila |
| 2015 | Waiting | Tara Deshpande |
| 2015 | Un plus une | Herself |
| 2015 | Kaash | Elsbeth |
| 2014 | Happy Ending | Vishakha |
| 2013 | Ek Thi Daayan | Lisa Dutt |
| 2013 | Yeh Jawaani Hai Deewani | Aditi Mehra |
| 2012 | Shanghai | Shalini Sahay |
| 2011 | That Girl in Yellow Boots | Ruth Edscer |
| 2011 | Shaitan | Amrita Amy Jayshankar |
| 2011 | Zindagi Na Milegi Dobara | Natasha Arora |
| 2011 | My Friend Pinto | Maggie |
| 2011 | Trishna | Herself |
| 2010 | The Film Emotional Atyachar | Sophie |
| 2009 | Dev.D | Chandramukhi |
| 2007 | Laaga Chunari Mein Daag | N/A |
Kalki Koechlin's controversies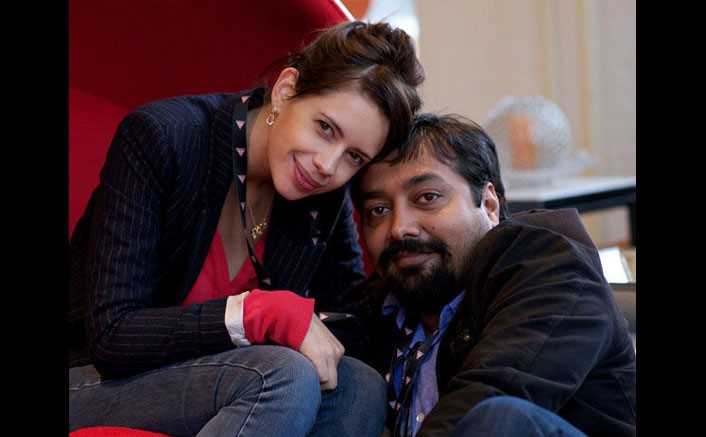 After recent allegations of sexual assault against the director Anurag Kashyap surfaced, Kalki Koechlin, a Bollywood actor and his ex-wife, stepped up to defend him. The Gully Boy actor took to social media to express her support for her ex-husband and to let everyone know how he stood by her every time she felt scared. In her tweet, Kalki stated, Trolls to troll karenge (trolls will troll). She said in her statement, Dear Anurag, don't allow this social media circus get to you.

You have fought for the independence of women in your scripts, and you've guarded their integrity in both your professional and personal space. She said, I have seen it; you have always recognised me as your equal in both the personal and professional spheres; you have defended my honour even after our divorce; and you have helped me when I felt uncomfortable at work even before we were together. This is a dangerous and ugly moment where everyone is allowed to abuse one another and make untrue statements without suffering any consequences.

It is destroying nations, families, and friends. However, there is a place of dignity that exists outside this virtual bloodbath, a place of being considerate of those around you, a place of being nice even when no one is looking, and I know you are quite familiar with that place, she said.
Kalki Koechlin's Net worth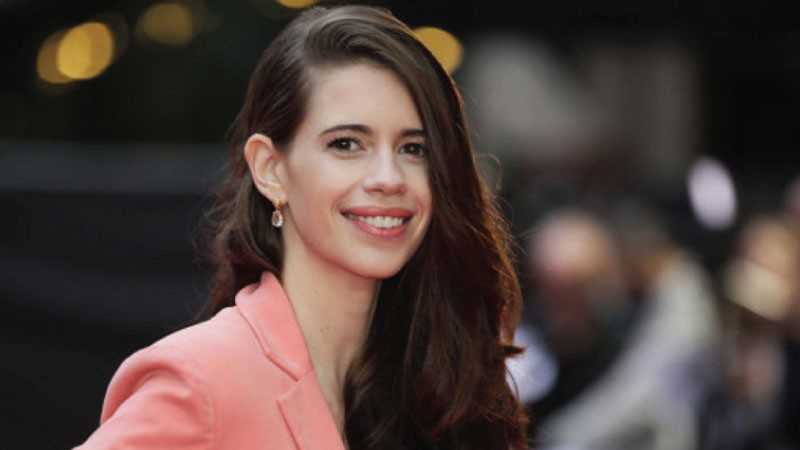 In 2008, Kalki Koechlin began her acting career. She starred in a number of blockbuster films, including The Dev.D, for which she received the Filmfare Award for Best Supporting Actress. She will have appeared in more than 30 films and 8 television shows by the year 2020. The past 12 years have seen Sally playing a part in Canadian entertainment in movies.


We can only speculate on Kalki Koechlin's net worth because no institution exists that maintains precise and official information about any celebrity's wealth.


According to our research and analysis of data from numerous official and unofficial web sources, the Indian actress The Net worth of Kalki Koechlin is ₹140 Crores ($22 Million). In 2022 or the following years, her existing net worth will have greatly increased. Koechlin is a professional actress and model from Taiwan, and the entertainment industry is her primary source of income.
Kalki Koechlin's Awards and Achievements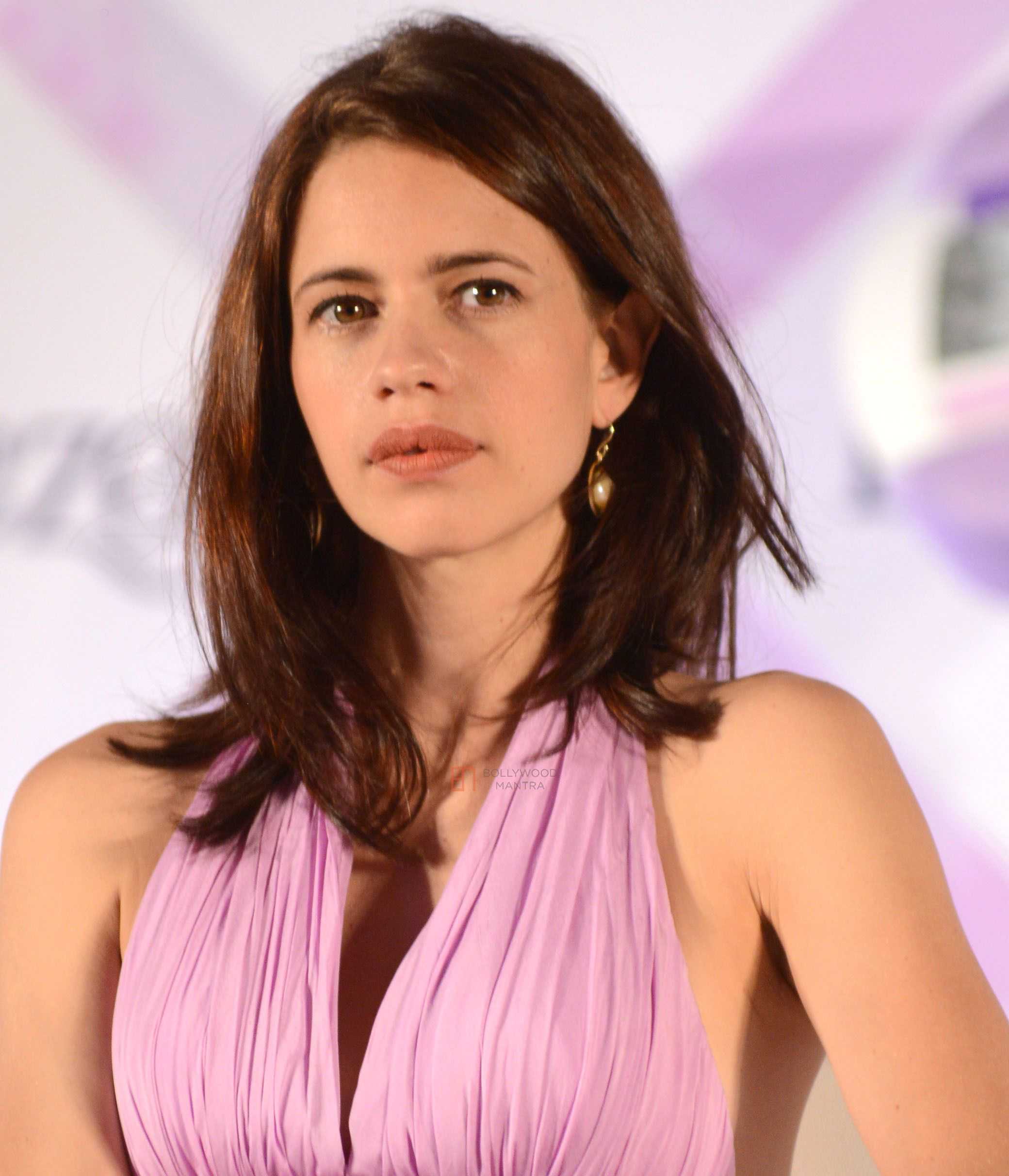 ● Asian Film Festival Barcelona Special Mention Margarita with a Straw winner in 2015
● Filmfare Awards Best Supporting Actress Dev.D winner in 2010
● Global Film Awards Best Actress in a Supporting Role Shaitan winner in 2012
● GQ Awards, India Style maven winner in 2019
● IWM Digital Awards Best Supporting Actress in a Web Series Made in Heaven winner in 2019
● National Film Awards, India Special Jury Award Margarita with a Straw winner in 2016
● Screen Awards, IN Best Actress (Critics) Margarita with a Straw winner in 2016

Kalki Koechlin's Interesting Facts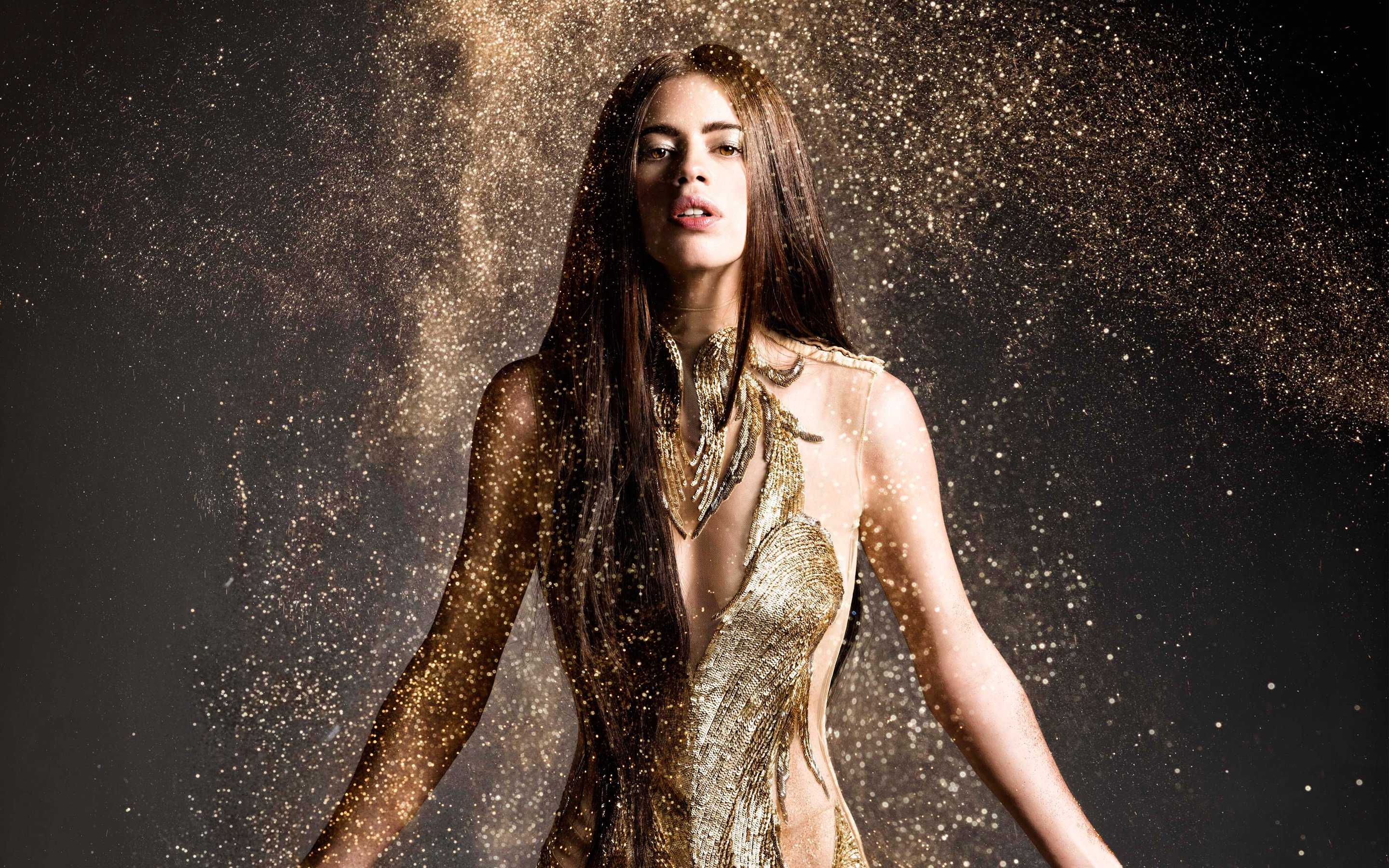 ● Kalki Koechlin and VJ Juhi Pandey worked together on a video to discuss violence against women.
● The short film Hawa Badlo, in which Kalki Koechlin starred, aims to raise awareness of the dangers of air pollution to human health.
● Kalki Koechlin served as the face of Cotton world's Adopt-A-Tree campaign, which encouraged consumers to help the environment by planting trees by giving them seeds and planting instructions.
● Kalki Koechlin spent a lot of time with Chib, as well as her speech and physical therapists.
● The last name Koechlin of Kalki is pronounced KEK-la.
● Kalki speaks Hindi, English, Tamil, and French with ease.
● If not, Kalki the actor would work as a forensic psychologist.
● The primary engineer for both the Effiel tower and the Statue of Liberty's building was Kalki's great-grandfather.
● In destinations like Manali, Leh, and Ladakh, Kalki loves to go hiking.
● For her play Skeleton Woman, Kalki was given the prestigious Metro Plus Playwright Award.

Social Media
Frequently Asked Questions