Aayush Sharma | Biography Birthday Family Controversies Net Worth Age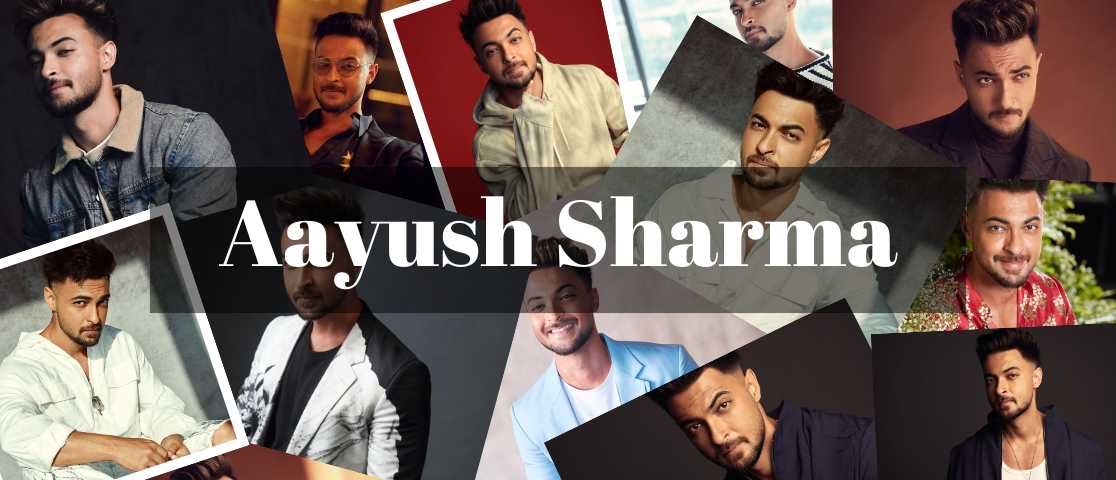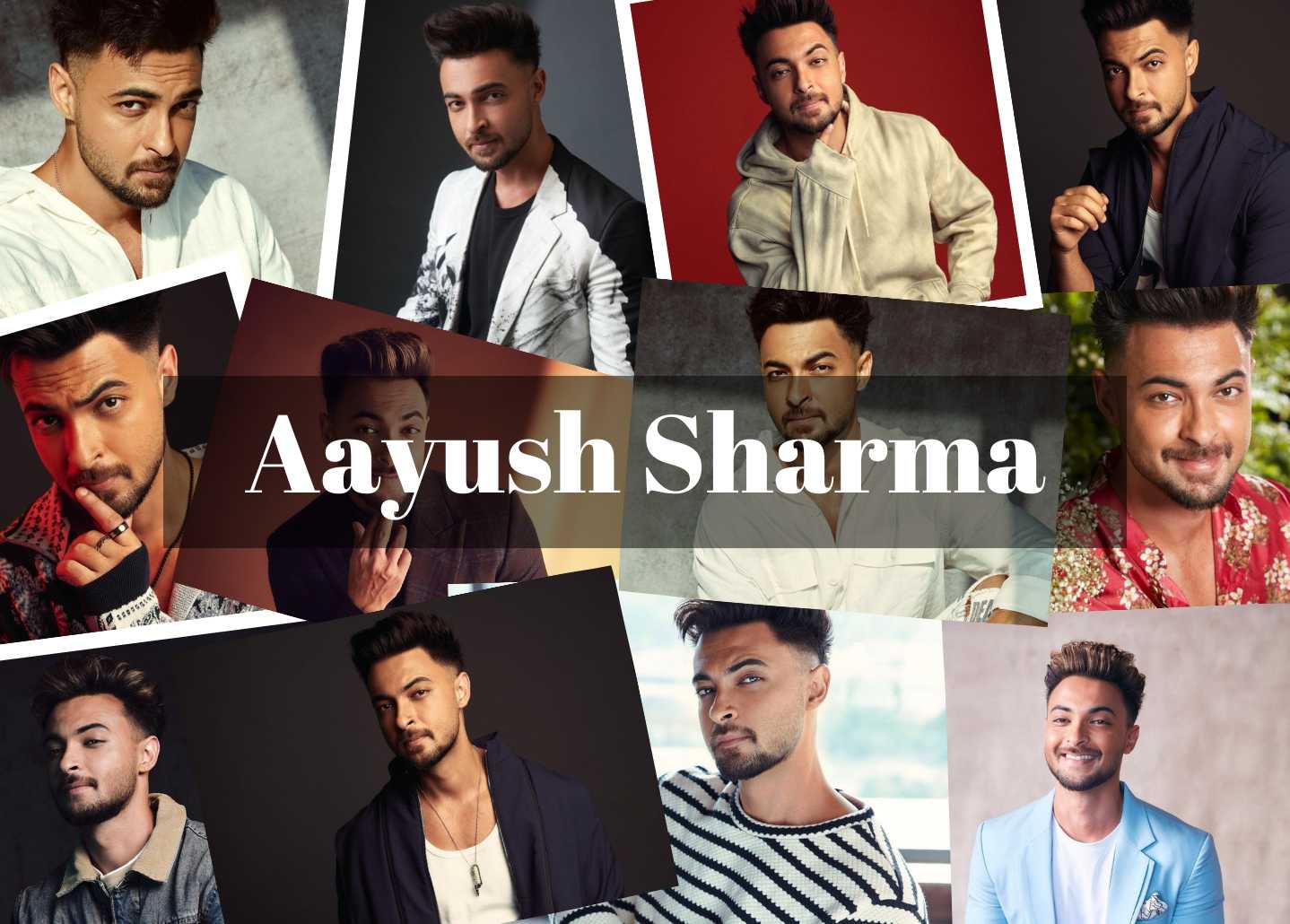 Aayush Sharma's Age and Biography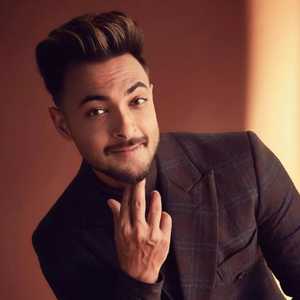 Aayush Sharma, an Indian actor who appears in Hindi films, was born on October 26, 1990, in Mandi located in Himachal Pradesh. Aayush Sharma's age is 39 years. His Zodiac Sign is Scorpio. Aayush Sharma made his first film debut with the Salman Khan produced Loveyatri in 2018.

Aayush co-starred with Khan in the critically and commercially successful 2021 movie Antim: The Final Truth. Aayush Sharma is a well-known Bollywood actor who is best known as Arpita Khan's husband and Salman Khan's Son-in-law. Aayush, who made his Bollywood debut with the 2018 movie Loveyatri, took a two-year break from acting as he wanted to focus on parenting.

Aayush Sharma's Family
Aayush Sharma's father's name is Anil Sharma and his mother's name is Suneeta Sharma. His mother is a housewife while his father is a politician. Aayush Sharma follows Hinduism as his faith. Aashray Sharma is the name of his brother.

Aayush is from a politically active family. Pandit Sukh Ram, a seasoned Congressman from Himachal Pradesh, was his grandpa. His father, Anil Sharma, is also a politician who was elected from Mandi to the Himachal Pradesh Legislative Assembly in 1993, 2007, and 2012.

He is a member of the Indian National Congress. He has ties to the Bharatiya Janata Party this year.

Aayush Sharma's Education Qualification
Aayush Sharma attended Delhi Public School in New Delhi before.
Aayush Sharma's Wife
Arpita Khan (2014-Present)
Two best friends who fall in love and get married for a happily ever after, just like a traditional Bollywood romance. Aayush arrived in Mumbai in 2009 to begin his career, and the two first spoke in 2011. The Loveyatri actor said that they quickly became close friends.

Aayush rekindled the moment when Arpita told him that she was planning on settling down by an arranged marriage. I confessed to her that I liked her over the phone at six in the morning. Additionally, he admitted that he was disappointed and embarrassed that Arpita had taken a day to respond. After Arpita said Yes, Aayush had one more hurdle to clear: persuading her brothers Salman Khan, Sohail Khan, and Arbaaz Khan to accept their relationship.

Aayush disclosed that he was at Arpita's home watching a movie with her at night. They were supposed to be joined by her other pals, but no one else showed up. Aayush was unsure about the idea since he was worried about Salman's reaction if he found them together alone.

However, Arpita reassured him that Salman was in Karjat at that time. They were watching a movie when, to their amazement, Salman Khan appeared out of nowhere and stood in front of them. He grinned and introduced himself as Salman Khan to Aayush. Aayush also stated Sohail Khan's response. He had been exercising at the same gym as Sohail for a long time. Unaware that he was dating Arpita, Sohail offered him a movie one fine day. When Arpita presented him to Sohail, Sohail reportedly freaked out and said, You?.

On November 18, 2014, Arpita Khan, the sister of Salman Khan, exchanged vows with her longtime love, Aayush Sharma, at the Taj Falaknuma Palace in Hyderabad. The affection between the couple shows their love for one another, they even had their names tattooed on themselves.

On March 30, 2016, they had their first child, Ahil Sharma. On December 27, 2019, Ayat Sharma, who was born the couple's daughter.

Aayush Sharma's Struggles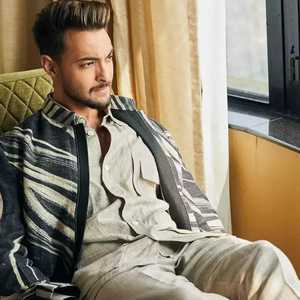 As a fresher, Aayush Sharma originally struggled to find employment since producers were reluctant to spend money on him because of his famous brother-in-law Salman Khan. The actor claims that due to his relationship with Salman, many producers and directors were hesitant to introduce him in films.

Aayush Sharma confessed that many producers and directors were apprehensive about working with me. Everyone used to tell him that they would love to launch him but if we go wrong then our connection with Salman will be ruined, so we can't do it. Aayush had to deal with his identity crisis and said that he wanted to be seen as an individual of his own and not as Salman Khan's Son-in-law. Aayush had his own set of worries even when Loveyatri, which is produced by Salman, was out.

Aayush claims that Arpita was the one who supported him and gave him advice when people questioned his acting ability. Throughout my training, there were times when I wanted to quit and thought, I don't think I have it in me. Arpita was the only one who could give me confidence. She sees potential in me and is pleased with my presence on screen right now.

People talk about pressure, and because he is such a huge star, I can feel the pressure and feel it causes me to crumble. But I'm not going to give in said Aayush.

Aayush Sharma's Career
Antim-The Final Truth (2021)
Mahesh Manjrekar is the director and Salman Khan Films is the producer of Antim: The Final Truth, an action movie in Hindi scheduled for release in 2021. It is an adaptation of the Marathi film Mulshi Pattern and is released by Zee Studios.

Salman Khan, Aayush Sharma, Mahima Makwana, and Jisshu Sengupta star. Similar to the original, the tale centres on a confrontation between a Sikh police officer (Salman Khan) and a criminal (Aayush Sharma), and it also examines the challenging circumstances that certain farmers experience that drive some of them to crime.

On November 26, 2021, the movie received a worldwide theatrical release. Both critics and viewers gave it favourable reviews, praising Sharma and Khan's acting as well as the film's plot, background music, action scenes, and direction by Manjrekar. It was a dud at the box office. A failure at the box office, the movie made a total worldwide revenue of 59.11 crores (US$7.4 million) on a $40 crore (US$5.0 million) budget.

Aayush Sharma's Film Debut (2018)
Loveyatri: A Journey of Love is a 2018 Indian Hindi-language romantic comedy film that was written and directed by rookie Abhiraj K. Minawala. It was produced by Salman Khan under Salman Khan Films. Aayush Sharma made his first debut in this film. It draws inspiration from the Devadasu (2006) Telugu movie. It was released on October 5, 2018, and it features newbies Aayush Sharma and Warina Hussain in the key roles.

When young Sushrut and Michelle first meet during the Navratri celebration, romance grows. When Michelle returns to her native Britain, Sushrut sets out on an exciting adventure through a foreign country to win back the lady he loves.

Salman Khan made the movie announcement in 2017. Aayush Sharma, his brother-in-law, and Abhiraj Minawala, the director, would also appear in the movie, he added through Twitter. This movie is a romantic drama set against the backdrop of Navratri in Gujarat.

Shabbir Ahmed, Manoj Muntashir, Darshan Raval, Tanishk Bagchi, Badshah, Niren Bhatt, Yo Yo Honey Singh, and Hommie Dilliwala wrote the lyrics, while Lijo George-DJ Chetas, Tanishk Bagchi, and JAM8 created the soundtrack. Chogada the soundtrack from this movie was a hit amongst the audience.

Aayush Sharma's Career Timeline
Movie Career
Aayush Sharma's Music
Aayush Sharma's Controversies
Loveyatri Controversy (2018)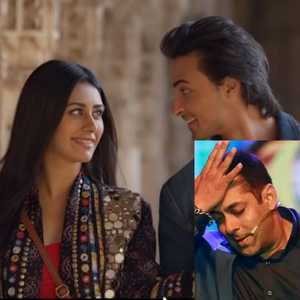 The religious group Vishva Hindu Parishad, however, claimed that the term misrepresented the nature of the festival and lodged a complaint against the creators. A court in Bihar ordered the police to submit a First Information Report against the cast of the movie, including actor Salman Khan.

The title of the movie will be changed from Loveratri to Loveyatri, with yatri meaning traveller, changing the overall meaning to roughly the voyage of love, as Khan stated on his Instagram page on September 18, 2018.

The Sanatan Foundation, a Hindu organisation with offices in Gujarat, filed a Public Interest Litigation against the revised name the following day, arguing that it was still too similar to Navratri. They requested a second name change (possibly to Love Ki Yatra).

They wanted the film's name changed once more, its content altered, or it completely banned for hurting the sensibilities of Hindus. No strict action is to be taken in any part of the country against Salman Khan Ventures Pvt ltd, the Supreme Court decided in favour of the movie's producers on September 27, 2018.

The decision was made in light of the fact that the film had been approved by the Central Board of Film Certification (CBFC), but an FIR had been filed against it in Bihar and a criminal complaint was still pending in Vadodara, Gujarat. The statement closed by stating that any subsequent objections, especially those pertaining to the movie's substance or title, would not be taken into consideration.

Aayush Sharma's Networth
Aayush Sharma has an estimated net worth of $11 million in US dollars or around 83 crores in Indian rupees. The majority of his income comes from performing. Brands like BMW, Range Rover, and Mini Cooper are among the automobiles in Aayush Sharma's collection. Additionally, Salman Khan gave him an apartment in Bandra.

Aayush Sharma's Awards and Achievements
In 2022, Aayush Sharma won the Dada Saheb Phalke award for best performer in a negative role for the film Antim: The Final Truth.
In 2019, Lions Gold Awards Awarded Aayush Sharma as Best Debut actor for the film Love Yatri.
In 2019, Aayush Sharma was nominated by the Zee Cine Awards for Best Debut Actor for the film Love Yatri.
4 Unknown Aayush Sharma's Facts
Aayush Sharma likes dogs and enjoys playing with them in his free time. Toro is the name of his pet dog.
Aayush Sharma has an extremely fitness-obsessed mentality and exercises frequently.
Aayush Sharma's favourite actors are Salman Khan, Priyanka Chopra and Dwayne Jhonson.
Love Yatri (2018) is a romantic drama set against the backdrop of Navratri in Gujarat.
Social Media
Frequently Asked Questions