Your entry has been submitted!
Mobile number already exists, you have already submitted your entry!
Arbaaz Khan | Movies, Age, Biography, Height, Net Worth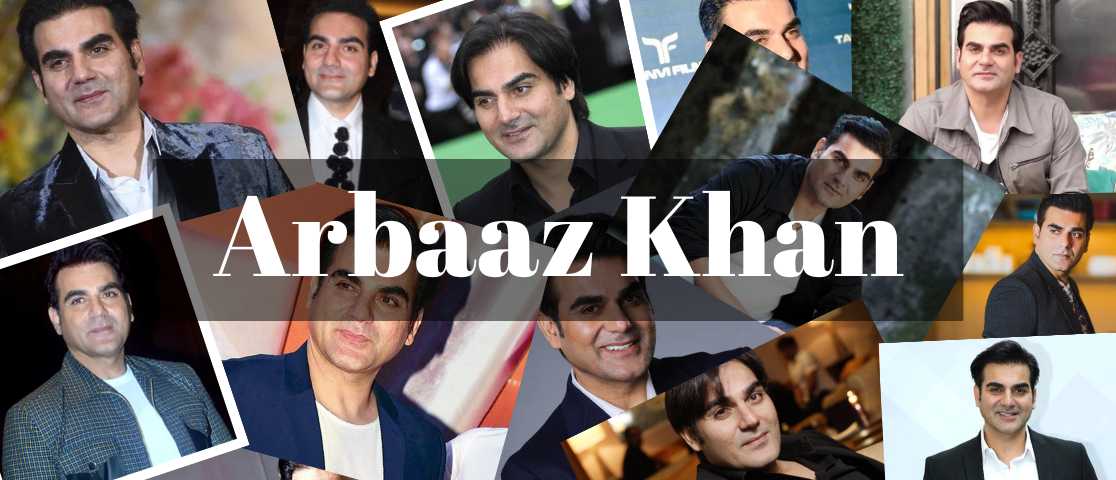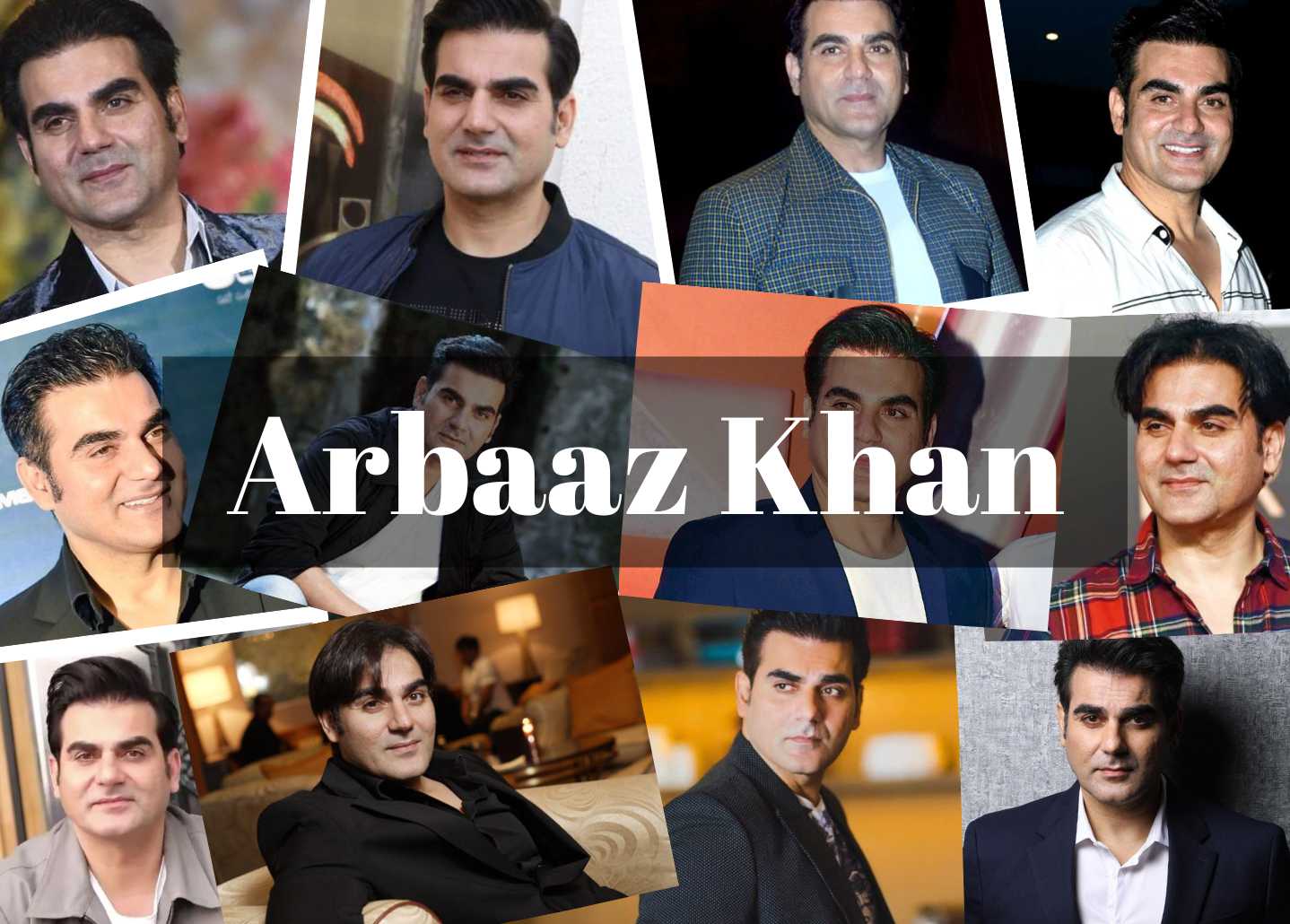 Arbaaz Khan's Age and Biography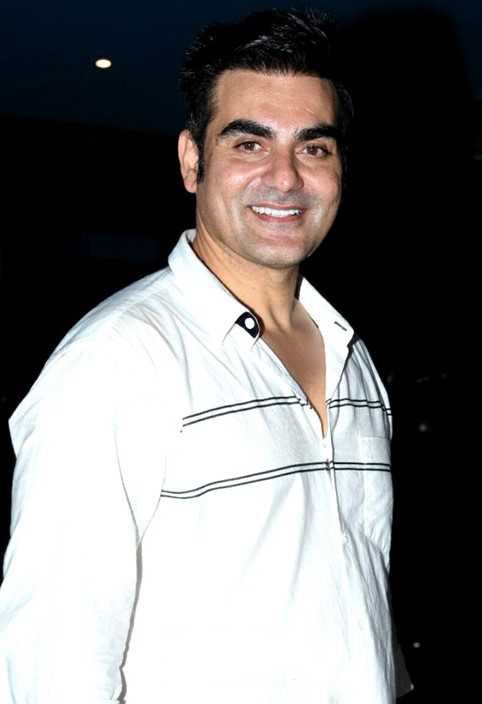 Arbaaz Salim Abdul Rashid Khan is an Indian actor, director, and producer best known for his work in Hindi-language movies. Arbaaz Khan's Birthday is on the 4th of August. 1967 is Arbaaz Khan's Birthyear.

In addition, he has appeared in a few television shows and films in the Urdu, Telugu, and Malayalam languages. The Zodiac Sign of Arbaaz Khan is Leo. As of 2022, Arbaaz Khan's age is 55 years. Pune is Arbaaz Khan's Birthplace.

Arbaaz began acting in 1996 and has since been in a large number of main and supporting parts. With Arbaaz Khan Productions, which debuted with Dabangg (2010) and featured him as Salman Khan's younger brother in real life, he entered the Bollywood film industry.

The movie went on to become one of Bollywood's highest-earning productions of all time. For the same film, he additionally received the National Film Award for Best Popular Film Providing Wholesome Entertainment.

Additionally, he served as the host of the Sony TV reality series Power Couple. Khan makes his online debut in 2019 with the crime-thriller web series Poison.
Arbaaz Khan's Childhood and Arbaaz Khan's Family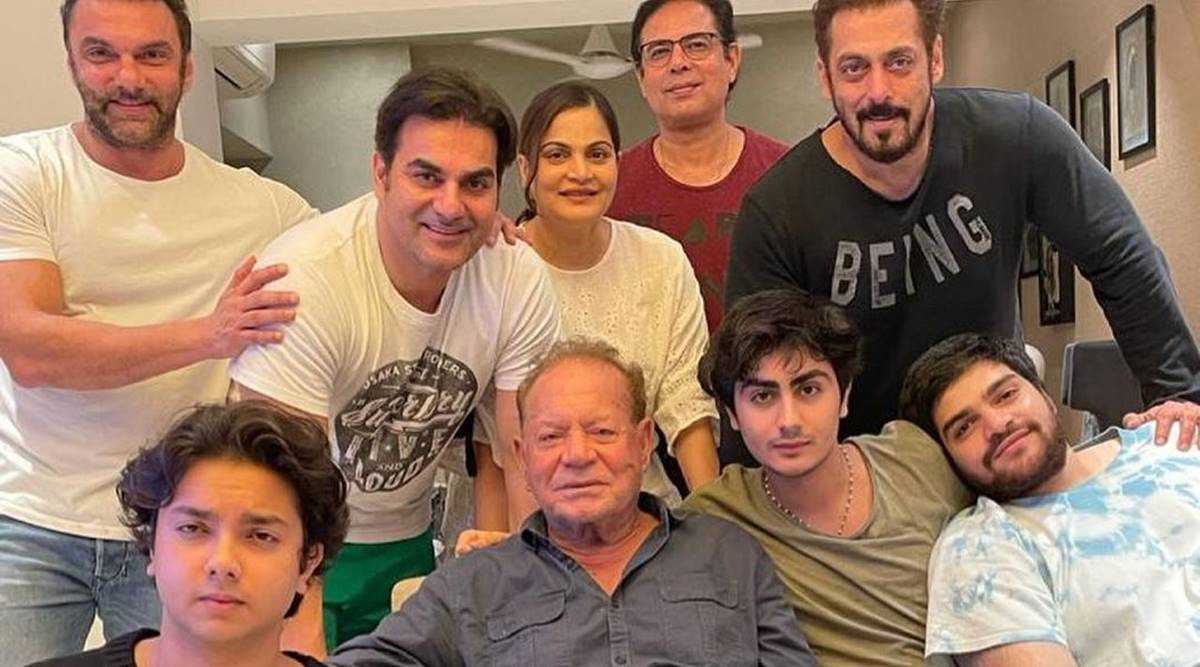 Arbaaz Khan's was born as the second child into a family with deep roots to the Bollywood film business. Arbaaz Khan's stepmother is dancer and Bollywood actress Helen Khan, and Arbaaz Khan's father is successful screenwriter Salim Khan. Arbaaz Khan's mother is Sushila Charak eho changed her name to Salma Khan after Converting into Islam.

His mother is a Maharashtrian, while his Muslim paternal family resides in Indore, Madhya Pradesh. He attended the Scindia School in Gwalior with actor and producer Salman Khan and his brother, Sohail Khan. Alvira Khan, his sister, is now known as Alvira Khan Agnihotri. Arpita Khan is his adopted sister. Actor Atul Agnihotri and Aayush Sharma are his in-laws.

In 1998, Khan wed actress and model Malaika Arora. Arhaan Khan, their son, was born in 2002. On March 28, 2016, the couple announced their separation, and on May 11, 2017, they got a divorce decree.
Arbaaz Khan's Girlfriends and Relationships
Arbaaz Khan's Girlfriend Giorgia Andriani
Arbaaz Khan retreated after divorcing Malaika Arora. Malaika was enraged as the world witnessed her going to the gym, moving on, partying, and—most significantly—dating Arjun Kapoor. Before the public learned about Arbaz Khan's girlfriend, we did not hear much from him.

Together, the pair enjoyed their pleasant times. Model, actress, and social media star Giorgia Andriani is a well-known for her striking and alluring Instagram images.

The actress is also Arbaaz Khan's girlfriend, who is said to have assisted her in establishing many ties in the business.

The actor has never before been so open about his relationship with Giorgia. Arbaaz declared I wouldn't have dragged my affair into the light if I had to hide it.

I readily acknowledge Georgia's presence in my life at this time. My friend, who I am also dating, is someone I have at this point in my life. What direction is it going? Time will only tell. Without a doubt, we are together.
Arbaaz Khan's Movies and Career
Arbaaz Khan made his acting debut in the 1996 movie Daraar, playing a deranged wife-beater in a villainous role. For his performance, he was given the Filmfare Best Villain Award. He has acted in many multi-starrer popular movies, like Pyaar Kiya To Darna Kya (1998) and Garv: Pride and Honour (2004), where he co-starred with his brother Salman, despite not having much success as a solo actor.

In the also lucrative picture office hit Qayamat: City Under Threat (2003), he portrayed a villain.Additionally, he had supporting parts in the popular Priyadarshan comedies Hulchul (2004), Malamaal Weekly (2006), and Bhagam Bhag (2006). He had supporting parts as a cop and a gangster, respectively.Additionally, he had supporting parts in the popular Priyadarshan comedies Hulchul (2004), Malamaal Weekly (2006), and Bhagam Bhag (2006). In the multi-starrer films Fool and Final and Shootout at Lokhandwala from 2007, he appeared in supporting parts as a mobster and police officer, respectively.
Arbaaz Khan's First Movie : Daraar (1996)
The 1996 Indian romantic psychological thriller Daraar, which translates to Rift, was directed by Abbas-Mustan and starred Juhi Chawla, Rishi Kapoor, and Arbaaz Khan in his feature film debut. Khan was recognized as the best villain by Filmfare for his portrayal of a controlling husband. When it was first released, the movie earned mixed to favorable reviews, particularly for how Arbaaz was portrayed as an obnoxious and controlling spouse.
Arbaaz Khan Movie- Pyaar Kiya Toh Darna Kya (1998)
Pyaar Kiya To Darna Kya is a 1998 Indian romantic comedy movie in Hindi. Salman Khan, Arbaaz Khan, Kajol, and Dharmendra all play significant roles in the Sohail Khan-written and -directed movie. The movie is filmed at Daly College in Indore. It was a Super Hit at the box office and was Salman Khan and Kajol's first and final film project together.

Orphan Muskaan (Kajol) lives with her excessively protective older brother Vishal (Arbaaz Khan) and their Chachu on a farm (Dharmendra). Ujala (Anjala Zaveri), a childhood friend of Muskaan, has had a flame for the moody Vishal since they were young, but he won't even give her a chance. Muskaan later makes the decision to attend a university in Mumbai, and she must convince her brother to let her go. Suraj (Salman Khan), a low-achieving student who doesn't get along with his stepmother and is alienated from his father, falls in love with Muskaan once they arrive in the big city. Muskaan falls in love with Suraj after several failed attempts to capture her attention and play games with her.

Vishal wants Muskaan to wed Thakur Vijay Singh's brother. Still, he is unaware that Vijay Thakur is only seeking revenge on the Thakur family for an earlier humiliation that his own family endured. Suraj must now stop this from happening and succeed in winning Vishal's affection if he truly wants to wed Muskaan. Chachu is rather astonished to learn why Suraj visited this village. The family of Suraj was eventually informed about this village by Suraj's pals. Suraj's relatives arrive. When Muskaan is insulted by Suraj's stepmother, she flees but stumbles upon the Singh family and their goons. Muskaan is saved by Vishal, his Chachu, Suraj, Suraj's father, and Suraj. Suraj's stepmother calls the police despite Suraj's wounds because she now worries about him. Vishal accepts Suraj as his prospective in-law.
Arbaaz Khan Movie- Bhagam Bhag (2006)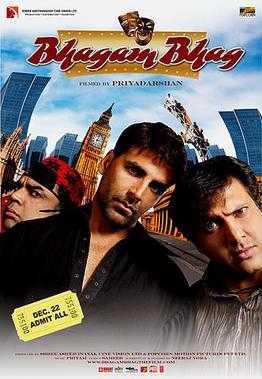 Bhagam Bhag is a 2006 Indian comedy-thriller film directed by Priyadarshan in the Hindi language. Along with Lara Dutta, Rajpal Yadav, Jackie Shroff, Arbaaz Khan, Shakti Kapoor, Manoj Joshi, Razak Khan, Sharat Saxena, and Asrani, Akshay Kumar, Govinda, and Paresh Rawal play the key roles in the movie. The movie had its theatrical debut on December 22, 2006, right before Christmas.

This film is a remake of Mannar Mathai Speaking, a 1995 Malayalam film. It was a commercial hit when it first came out. A trio is thrust into a nonstop chaotic situation involving drug dealers, vengeful goons, and the local police commissioner, who also has a part to play in the comedy of mistakes and terrors due to strange sightings.
Arbaaz Khan Movie- Dabangg (2011)
Khan began making movies in 2010 with Arbaaz Khan Productions. His debut movie as a producer was Dabangg, which was released in September 2010. His brother Salman played the anti-hero, Chulbul Pandey, in the movie, and Arbaaz played his younger brother Makhi. Malaika Arora Khan, his ex-wife, appeared in the well-known item song Munni Badnaam.

The movie broke multiple records at the box office during its first week of release and went on to become the second-highest-grossing Bollywood movie of all time. On March 12, 2011, Khan assisted his ex-wife Malaika Arora in leading a successful world record attempt in Australia's Bollywood & Beyond Indian film festival. Successfully executing a choreographed dance to Munni Badnaam from the Dabangg soundtrack were 1235 participants.

Arbaaz and Kashyap make their feature picture debut as producers and directors, respectively. Dabangg has garnered multiple accolades, including the National Film Award for Best Popular Film Providing Wholesome Entertainment and six Filmfare Awards, including Best Film and Best Female Debut. It is the highest-grossing Bollywood movie of 2010. (Sinha). The movie was later remade in Tamil as Osthe and in Telugu as Gabbar Singh, and two sequels, Dabangg 2 (2012) and Dabangg 3, were released (2019). The latter acts as a loose prologue, narrating a flashback that helped shape the events of Dabangg.

The Story centers on a high-voltage, tongue-in-cheek crime adventure, which has become the biggest movie in modern Hindi film history, centers on Chulbul Pandey, an Uttar Pradesh police officer who goes by the alias, Robin Hood Pandey. Chulbul enjoys showing off his might, picking battles, and causing havoc. Chulbul gleefully robs the robbers, keeping the loot locked up in his mother's safe, rather than apprehending violent thieves.
Arbaaz Khan Movie- Dabangg 2 (2012)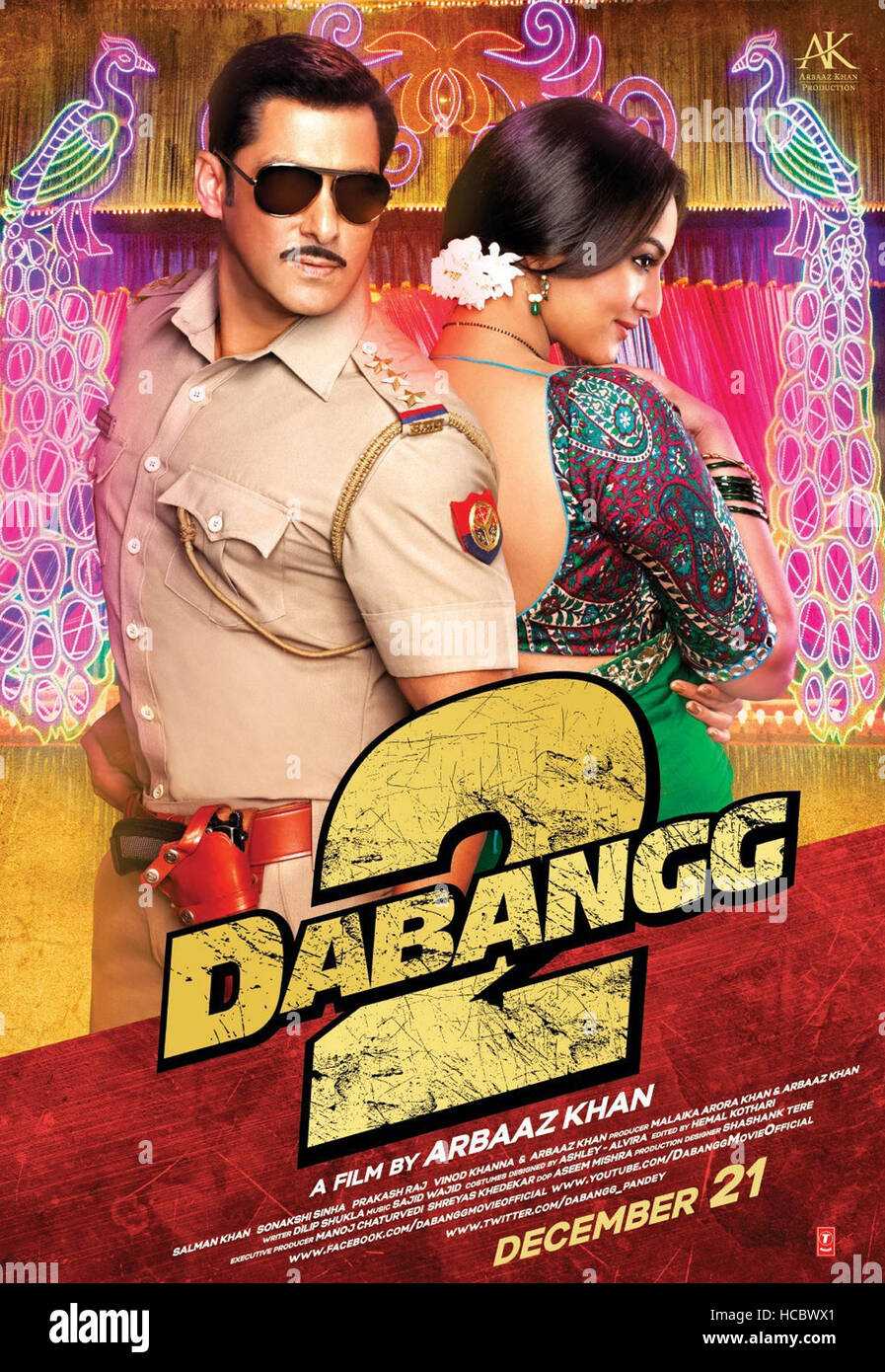 The 2012 Hindi-language action comedy film Dabangg 2 was co-produced by Malaika Arora and Arbaaz Khan, who also served as the film's co-director. Dilip Shukla, the author, chose Kanpur as the setting for his novel. Salman Khan and Sonakshi Sinha are Main leads. The extremely successful Dabangg franchise continues with Dabangg 2, a follow-up to the 2010 film Dabangg.

Arbaaz Khan made the decision to try his hand at directing. On March 9, 2012, Dabangg 2 filming commenced in Mumbai. During the Christmas festival on December 21, 2012, Dabangg 2 was theatrically released in India. Within three days of its release, it broke the previous record set by another Salman Khan movie, Ek Tha Tiger, earning 583 million (US$7.3 million) net.

Box Office India dubbed the movie a blockbuster when it earned 1.55 billion (US$19 million) net. Inspector Chulbul Pandey is moved to Kanpur and given a promotion. He undermines Baccha Bhaiyaa's political reputation thereby outing the politician's immoral behavior to the general public, the media, and the police.
Arbaaz Khan's Upcoming Movies
Dabangg 4
Dabangg 4 is an upcoming movie of 2022 which will be directed by Prabhu Deva.
Jeetenge Hum
Jeetenge Hum is a Hindi Language Movie that is estimated to release on 8 September 2023. The Director of the Movie is Sunil Bohra. Along with Arbaaz Khan, actors like Arshad Warsi, Gulshan Grover, Mukesh Rishi, and Anjala Zaveri are also set to appear in this Movie.

Arbaaz Khan's Movie List and Career Timeline
Arbaaz Khan's Controversies
Accident Controversy
The family of the 70-year-old woman who was murdered on July 1, 2012, by Khan's Land Cruiser, claimed compensation from the actor. However, because the elderly woman's relatives had abandoned her, the Khan family refused to compensate the family.
Betting Controversy
Arbaaz Khan said in 2018 that he had wagered on Indian Premier League (IPL) games during the preceding five years. The Bollywood actor acknowledged that he had been wagering on cricket games for the previous five to six years, according to a police official. According to officials with the Thane Police, during the interrogation, Sonu Jalan, also known as Sonu Malad, the suspected bookie, and Arbaaz was brought face to face. At that point, Arbaaz acknowledged his involvement in gambling.
Undermined Arbaaz Khan Controversy
Abhinav Kashyap, the filmmaker, has accused Arbaaz Khan, his father Salim Khan, and brothers Sohail and Salman of ruining his film Besharam and his career. Dabangg, the popular movie starring the Khans, was directed by Abhinav. In response, Arbaaz Khan stated that the organization was suing the director in question.
Arbaaz Khan's Net Worth
Arbaaz Khan earns between Rs. 20 and Rs. 30 crores for every film, according to estimates of his net worth of $73 Million as of 2022. Arbaaz's acting career is his primary source of income, and he is also a film producer and director. Toyota Land Cruiser and Range Rover are included in Arbaaz's car collections.

As of 2022, he earned an estimated 130 Lakh+ per month or 54.5 Crore+ per year. Along with all of his wealth, he receives a salary from movies of 120 lakh per year, which includes his personal investments in stocks, real estate, and other assets. In addition to this, he bills brands between Rs 70 and Rs 80 lakh for endorsements.
Arbaaz Khan's Awards and Achievements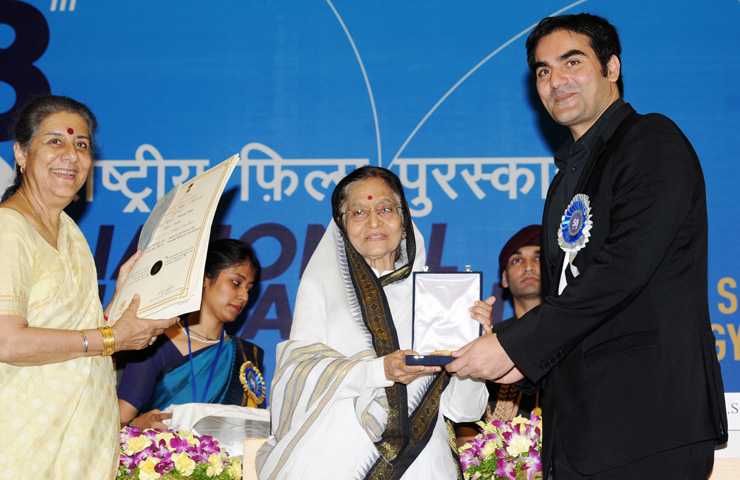 1997-Won Filmfare Awards-Best Villain-Daraar
2011- Won National Film Awards-Best Popular Film Providing Wholesome Entertainment-Dabangg
2011- Won Filmfare Awards-Best Film-Dabangg
2011- Won IIFA Awards-Best Film-Dabangg
2011- Won Zee Cine Awards-Best Film-Dabangg
2011- Won Stardust Awards-Hottest New Film-Dabangg
2011- Won Stardust Awards-Best Film of The Year-Dabangg
2011- Won Apsara Film & Television Producers Guild Awards-Best Film
2013- Won Zee Cine Awards 2013-Power Fun Club Rs. 1 billion- Dabangg 2
2013- Won Apsara Awards Most Popular Film Song (Fevicol Se)
12 Interesting Facts Arbaaz Khan
Khan, Arbaaz Have a Big Family. His family includes several children besides him. He has a sister, two brothers, and one half-sister. Due to his married sister, he also has a brother-in-law. He is now officially one of the five children that either or both of his parents have had.
He Handled An Accident
Khan has a history of betting and gambling-related problems. He has admitted to betting on the Indian Premier League for many years and has been accused of doing so. After a face-to-face altercation with a bookie, he confessed.
He is reportedly dating Giorgia Andriani as of 2022, according to reports. They have been associated since 2018, which is a long time after the conclusion of his divorce from his ex-wife. She has been trying to break into the acting world, and she has no problem admitting that having touched her lover has been beneficial.
1992's Footpath was scheduled to be Arbaaz's cinematic debut, but it was postponed. Additionally, he turned down the movie Khiladi that was given to him during the Footpath shoot.
His first project alongside Salman Khan, his brother, was the Arbaaz flick Pyaar Kiya Toh Darna Kya. Although he was referred to as Salman's older brother in the movie, in real life he is younger. In Pyaar Kiya Toh Darna Kya by Arbaaz Khan
He has starred in Telugu and Hindi movies in addition to Jai Chiranjeeva.
He has performed numerous supporting parts in comedic movies like Bhagam Bhaag (2006) and Hulchul (2004).
In 2010, he founded Arbaaz Khan Productions, and his first debut, Dabangg, brought in more than $30 million for him. Logo for Arbaaz Khan Productions
Malaika and Arbaaz separated on May 11, 2017, after Arbaaz declared their separation on March 28, 2016.
He starred in the Indian suspense thriller Nirdosh in 2018. In Nirdosh by Arbaaz Khan
His appearance is strikingly similar to Roger Federer's.
Arbaaz Khan's Profile Summary
Social Media
Frequently Asked Questions