Your entry has been submitted!
Mobile number already exists, you have already submitted your entry!
Sohail Khan Movies, Age, Biography, Height, Net Worth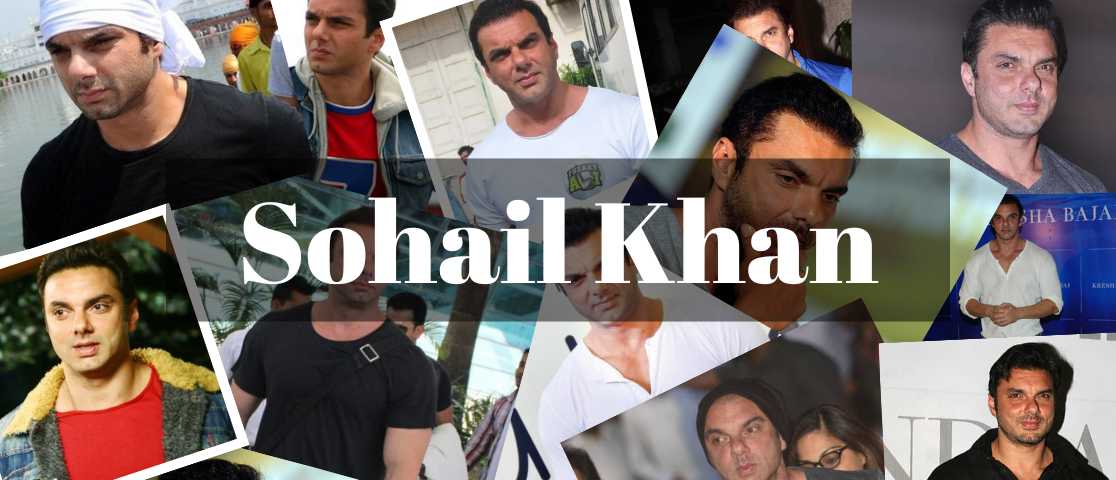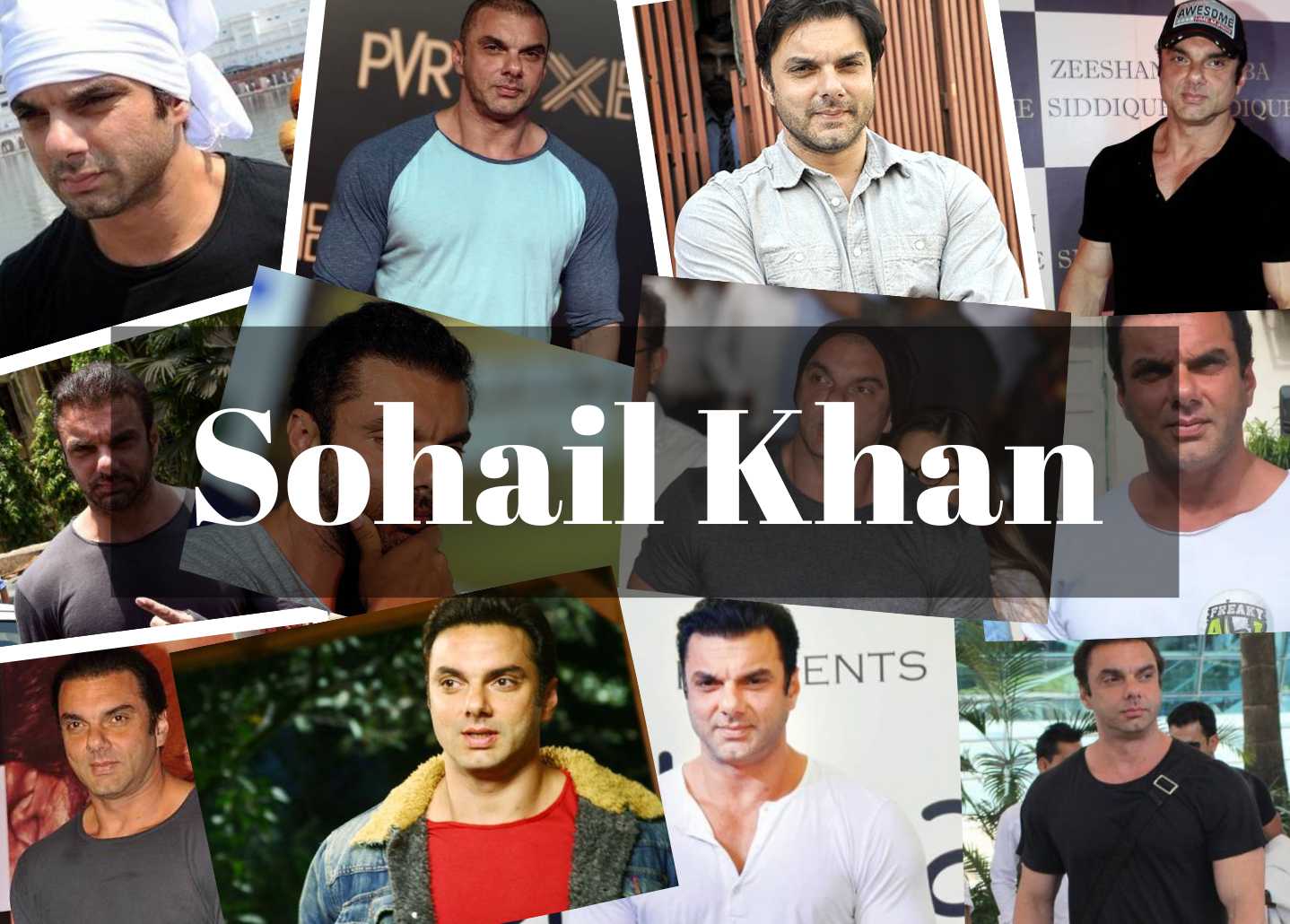 Biography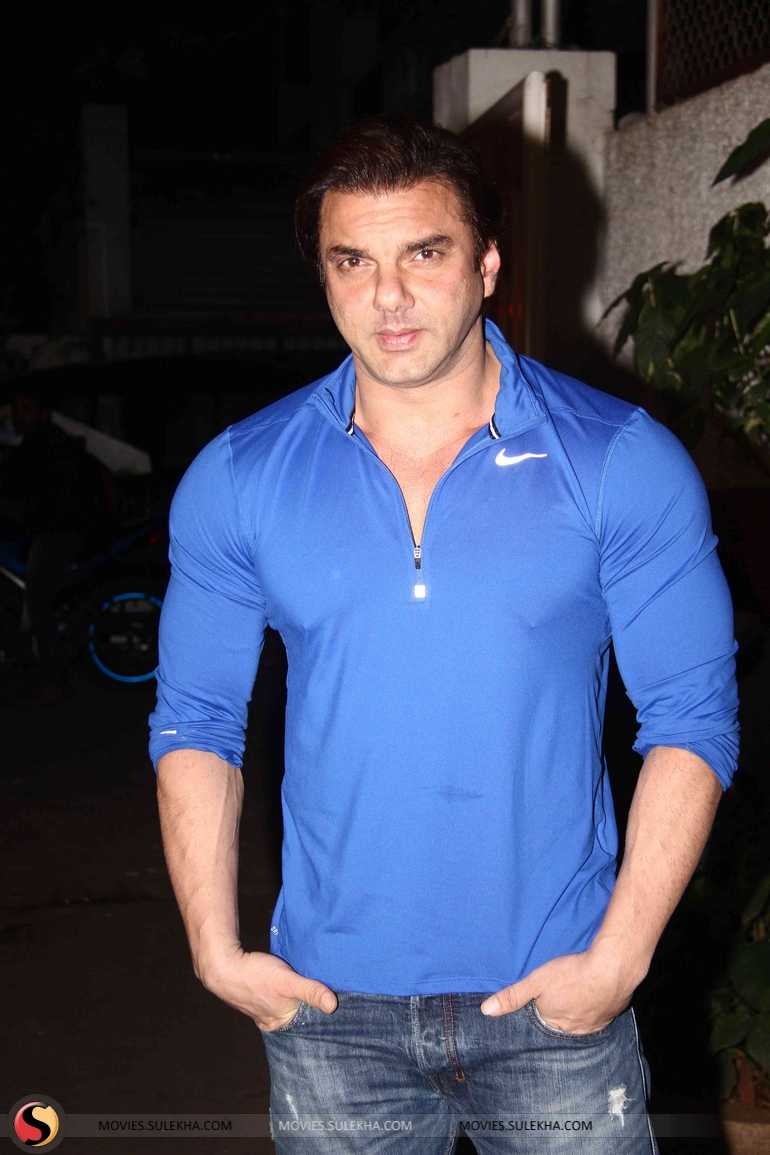 Sohail Khan is a famous Indian actor, writer, film director and producer. Sohail Khan primarily produces Hindi-language films. Under the auspices of Sohail Khan Productions, he produces movies. Sohail Khan is Muslim. Sohail Khan's zodiac sign is Saggitarius. Sohail Khan's height is 1.77m or 5'8.

With the 1997 action thriller Auzaar, starring his brother Salman and Sanjay Kapoor, Khan launched his career as a film producer and director. Then, under his former production company G.S. Entertainment, he directed both of his brothers Salman and Arbaaz in the movies Pyaar Kiya To Darna Kya (1998) and the less popular Hello Brother (1999).

His 2002 film Maine Dil Tujhko Diya, which he also wrote, produced, and directed, had a mediocre box office performance. He later made an appearance in a few less successful movies. With the 2005 movie Maine Pyaar Kyun Kiya?, in which he co-starred with his brother Salman Khan, he achieved his first degree of success. He also co-wrote the script for the multi-starrer Fight Club - Members Only, which once again struggled at the box office. He also produced and appeared in it. His role in the boxing drama Aryan, which received praise, underperformed in 2006 as a result of its delayed release. In 2007, he made another movie called Partner, which starred his brother Salman Khan, Govinda, Lara Dutta, and Katrina Kaif as their respective love interests.

Sohail Khan has also created live stage performances with other Indian film stars both in India and around the globe. In addition to making music videos, his firm also ventured into television with Rishi Vohra's Chehre Pe Chehra. He made appearances in Hello and Heroes in 2008. He co-starred in Kisaan with his brother Arbaaz in 2009, and he also made appearances in Main Aur Mrs. Khanna and Do Knot Disturb. He co-starred with his brother Salman in the 2010 film Veer, which debuted on January 22, 2010.

Having the January 2014 release of Jai Ho, a film with Salman Khan in the lead and lukewarm reviews, he made a comeback as a director. He was the director of the 2016 film Freaky Ali, which starred his brother Arbaaz and Nawazuddin Siddiqui in supporting roles. After a seven-year absence, he made a comeback in 2017 and co-starred with his brother Salman once more in Tubelight. He acquired the Kandy Tuskers franchise in the Lanka Premier League in 2020.
Age
Sohail Khan's birthday is 20 December 1970. Sohail Khan's birth place is Mumbai, Maharashtra. Sohail Khan's age is 52 years, as of 2023.
Family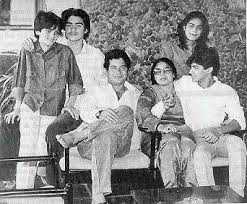 Sohail Khan's father's name is Salim Khan and his mother's name is Sushila Charak. Sushila Charak later changed her name to Salma Khan. Salim Khan is a screenwriter and producer himself. Sohail Khan is the brother of actors Salman Khan and Arbaaz Khan.

Childhood and Education
Sohail Khan's mother is a Maharashtrian, while his Muslim paternal family resides in Indore, Madhya Pradesh. Actress Helen is his stepmother and Salim Khan's second wife. Arbaaz Khan, his older brother, was wed to Malaika Arora, an actor, VJ, and host. His younger sister Arpita Khan is wed to actor Aayush Sharma, while his older sister Alvira Khan is wed to Bollywood filmmaker Atul Agnihotri. Sohail Khan did his schooling from St. Stanislaus High School.
Marriage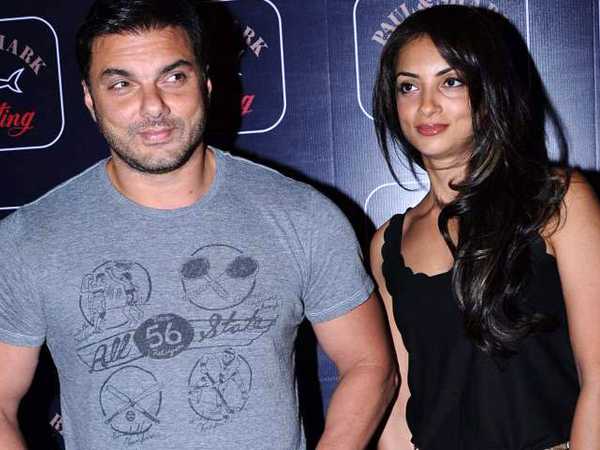 While filming Pyaar Kiya To Darna Kya with Arbaaz Khan and Salman Khan in 1998, Sohail Khan and Seema Khan became friends. Seema, who is from Delhi, travelled to Mumbai to seek a career in fashion design. The two got closer and began dating. The relationship was not supported by Seema's family.

So they made the decision to elope and wed at an Arya Samaj ceremony. They held a nikah ceremony that evening. The families of Seema and Sohail both approved of their love and marriage, and she was made to feel at home in his home. After getting married, Sohail concentrated on his writing and acting careers. On the other hand, Seema Khan concentrated on her job as a fashion designer. Later, they gave birth to two sons: Yohan in 2011 and Nirvaan in 2000.
Their marriage has been in trouble for a while, and Seema Khan hinted as much on the tv series The Fabulous Lives of Bollywood Wives. They haven't shared a home since 2017. On May 13 2022, the two were seen leaving a Mumbai family court after filing for divorce.
Movies and Career
Maine Dil Tujhko Diya (2002)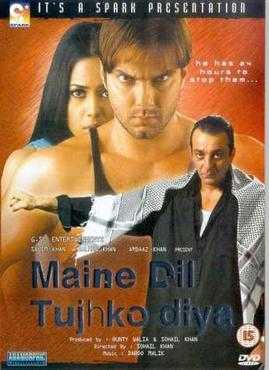 A 2002 Indian Hindi romantic action movie titled Maine Dil Tujhko Diya was written, produced, and directed by Sohail Khan, who also makes his acting debut alongside Sameera Reddy. Sanjay Dutt, Kabir Bedi, and Dalip Tahil also play supporting parts in the movie.

Businessman Mr. Verma wants his oldest daughter, Ayesha, to marry Raman Chopra, the son of his business partner. Ayesha met and fell in love with Ajay when she started college, and the two of them went on to forge a close connection. However, when Verma first met Ajay, he expressed strong opposition to the couple's relationship due to Ajay's explosive temper.

The underworld don Bhai Jaan and his men are hired by Verma as a result of Ayesha's refusal to listen to her father and her continued meetings with Ajay. Ajay is warned that he will meet a horrifying death after a grace period of 30 days. Ajay disregards this and declares that he will marry Verma's daughter in 24 hours regardless of any pressure from mafia, the government, or any threats.
Krishna Cottage (2004)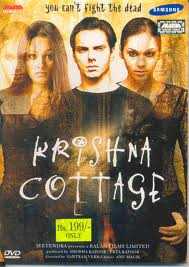 Santram Varma directed the 2004 Indian-Hindi horror movie Krishna Cottage. The mother-daughter team of Ekta and Shobha Kapoor, who are best known for creating Indian television soap operas, produced it. In the key roles were Sohail Khan, Isha Koppikar, and Anita Hassanandani. It had mediocre reviews when it was first released and failed at the box office. But over time, its narrative and script have earned it a reputation as a cult classic.

The first story book by Professor Siddharth Das, Kahi Unkahi Baatein, has ten short stories, the last of which, Krishna Cottage, is about a 22-year-old couple named Amar Khanna and his beloved Disha and how they come to a tragic end. A story without a conclusion, but this book will bring destruction because no copy has yet arrived at its destiny. Nevertheless, a duplicate is kept in a secure location at J.C. College and is obtained by six students: Akshay, Kabir, Nupur, Pulit, Shanti, and Manav. Disha's soul has returned from the dead, and she is out to befriend them in order to kill them with the goal of luring Manav, an Amar lookalike, into her dark world with no power on earth that can stop her from getting her way. They are unaware that their lives are in grave danger.
Maine Pyaar Kyun Kiya? (2005)
David Dhawan directed the 2005 Indian romantic comedy movie Maine Pyaar Kyun Kiya. With Arshad Warsi, Beena Kak, Rajpal Yadav, and Isha Koppikar playing supporting parts, it stars Salman Khan, Sushmita Sen, Katrina Kaif, and Sohail Khan. In the movie, Arbaaz Khan had a cameo appearance. The movie centres on the relationships between a womanising doctor and his patient with suicidal thoughts as well as his nurse.

Samir is a very successful physician; in addition to treating his patients' numerous illnesses, he also tends to the hearts of his female patients. Most ladies are swayed by him and his alluring charms. His obedient nurse Naina is the only one who hasn't fallen for him. Samir sends off any lady who comes too close to him and begins discussing marriage by informing her that he is already married. Samir, however, falls in love with Sonia after meeting her one day. She asks to meet his wife after hearing about her; Samir introduces Naina and her niece and nephew as his wife and kids.

Then, with the aid of his best buddy, the lawyer Vicky, who despite having a committed girlfriend, constantly flirts with Naina, Samir arranges a phoney divorce from a phoney marriage. Further complicating matters, Samir's mother unexpectedly makes an appearance and opposes Samir getting a divorce from Naina (even though he isn't legally married to her). Then there is Pyare, Sonia's next-door neighbour, who does not want Sonia to wed Samir because he likes her and she appears to as well. Everyone is caught in a thickening web of deceit.
Aryan: Unbreakable (2006)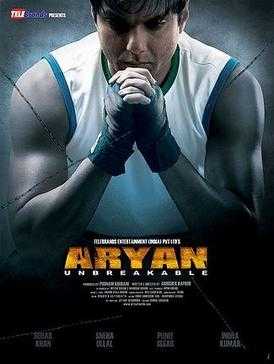 Abhishek Kapoor wrote and directed the sports drama movie Aryan (2006), which was also produced by Poonam Khubani and Vipin Anand. In addition to Puneet Issar, Satish Shah, Supriya Karnik, and Inder Kumar playing supporting roles, the movie stars Sohail Khan and Sneha Ullal.

Neha and her parents, Devika and Kiran, lead opulent lives. She is in love with fellow fighter and college student Aryan Verma, much to the displeasure of her parents who want her to marry American Chirag and don't like Aryan because he is an orphan, has no property, and rents an apartment. To the dismay of her mother, Neha engages with Aryan, gets pregnant, and then quietly marries him in a legal ceremony with the support of her father. After Neha moves in with Aryan, his boxing trainer Ranveer Bagga immediately disqualifies him. Shortly after giving birth to a son named Ranveer, Aryan accepts a position at Far Sports while Neha pursues a career in commercial modelling. Aryan loses his job due to an incident involving boxer Ranjeet Singh; when he looks for work elsewhere, he learns that he has been blacklisted. Aryan begins to assume that Neha is having an affair with her supervisor, Sameer, while he is at home, watching TV and moping over his failures.
Salaam-E-Ishq (2007)
An ensemble cast including Salman Khan, Priyanka Chopra, Anil Kapoor, Juhi Chawla, Akshaye Khanna, Ayesha Takia, John Abraham, Vidya Balan, Govinda, Shannon Esra, Sohail Khan, and Isha Koppikar played the lead roles in the 2007 Indian Hindi-language romantic drama Salaam-e-Ishq, which was directed by Nikkhil Advani. The relationships between the characters in the movie allow it to weave six love stories together. The movie was an unauthorised remake of the Love Actually movie from Hollywood (2003).

Six young couples in various circumstances are faced with challenges. Love—too much, too little, love for the wrong people, love for people who don't want it, unrequited love, love that has given them amnesia, and whatever else—seems to be the root of all their troubles. The six stories are all moderately developed, with the Hindu-Muslim couple's tale, Ashutosh and Tehzeeb, being the most plausible. Then there is the starlet determined to succeed who devises the Kkamini-Rahul bargain, a PR trick that backfires. The third pair is Stephanie and Raju, an Indian cab driver who drives her around the nation while she looks for her dishonest Indian boyfriend.

And then there is the Shiven-Gia yuppie marriage farce, with the groom with the cold-feet. The solid married pair Vinay and Seema are the subject of the sixth tale. Their 15-year marriage is in jeopardy since the husband wants more from life than just the same suburban routine. Isha and Sohail, a rural couple reluctant to express their passion, are the subject of the story of the sixth couple. The movie takes us to the resolutions of these six storylines by moving through them almost simultaneously.
God Tussi Great Ho (2008)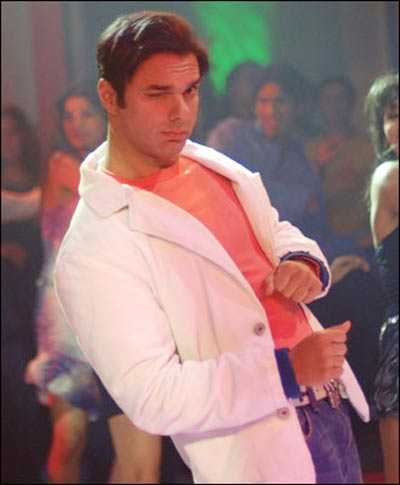 Amitabh Bachchan, Salman Khan, Priyanka Chopra, and Sohail Khan make brief appearances in Rumi Jaffery's fantasy comedy God Tussi Great Ho, which was released in 2008 in India. The movie, according to director Rohit Dhawan, is a remake of the Jim Carrey, Morgan Freeman, and Jennifer Aniston comedy Bruce Almighty from 2003.

Arun Prajapati has been attempting to become a successful TV anchor, but he has never been able to achieve it. He solely assigns God the blame. Arun is madly in love with Alia, a well-known star and TV anchor who works for the same channel, but he has never been able to tell her how he feels. Rocky being chosen as the channel's anchor is a terrible joke from fate on him. Arun begins to think Rocky will prevail over Alia. Arun's circumstances spiral out of control, and he is expelled from the channel. Only God Himself is to blame for this.

And shortly after that, he meets the All-Powerful. The two get into a heated dispute. Then, after hearing Arun's argument that he can govern the earth more effectively, God decides to grant him ten days of rule. Arun succeeds once he is made into God. He makes Rocky uncomfortable and earns Alia's affection. He also fulfils everyone's wishes. But to his dismay, this ends up becoming his biggest difficulty ever.
Heroes (2008)
Heroes is a 2008 Indian Hindi movie with Mithun Chakraborty, Sunny Deol, Salman Khan, Bobby Deol, Preity Zinta, Sohail Khan, Vatsal Sheth, and Dino Morea in it. It was directed by Samir Karnik. Aseem Arora is the movie's writer. Although it was originally scheduled for release on June 6, 2008, it was moved to October 24—the first weekend of the festival of Diwali. The Heroes script was requested to join the Academy of Motion Picture Arts and Sciences on November 22, 2008.

Two students, Sameer Suri and Ali Shah, are unable to graduate from their institution because they missed too many classes. After the college dean informs them that their only remaining option for graduating is to submit a documentary film, they decide to create a movie that will persuade people in their country not to enlist in any of India's military forces. After that, they run into IBN reporter Akash Sarin, who urges them to find and deliver three letters to the families of Havaldar Balkar Singh, Captain Dhananjay Shergill, and Lieutenant Sahil Naqvi—all of whom died fighting for India against Pakistan in the 1999 Kargil conflict. Then Sameer and Ali hopped on a motorcycle to start filming their movie while also sharing the grief, rage, and dignity of the war-affected families.
Main Aurr Mrs Khanna (2009)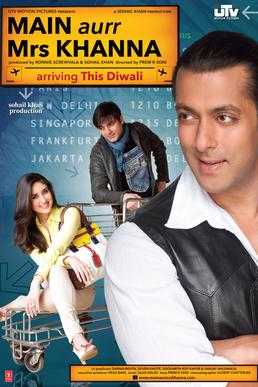 Salman Khan, Kareena Kapoor, and Sohail Khan are the main stars of the 2009 Indian romantic comedy Main Aurr Mrs. Khanna. Nauheed Cyrusi, Yash Tonk, and Bappi Lahiri play supporting roles, and Preity Zinta and Deepika Padukone make fleeting cameos. The movie, which centres on the subject of extramarital affairs and is directed by Prem Soni, is a collaboration between Sohail Khan Productions and UTV Motion Pictures. The movie was released on October 16, 2009, during the Diwali season, and was produced by Sohail Khan and Ronnie Screwvala.

After meeting Raina, an orphan, the two fall in love, get hitched, and lead happy lives until Samir loses his job. The two have such glaring differences that when Samir asks her to move in with his Delhi-based parents, she declines and continues to live in Melbourne while he moves to Singapore. He makes a respectable living and goes back home, only to discover that Raina is preparing to wed Aakash, a worker at the Airport Cafe.
Veer (2010)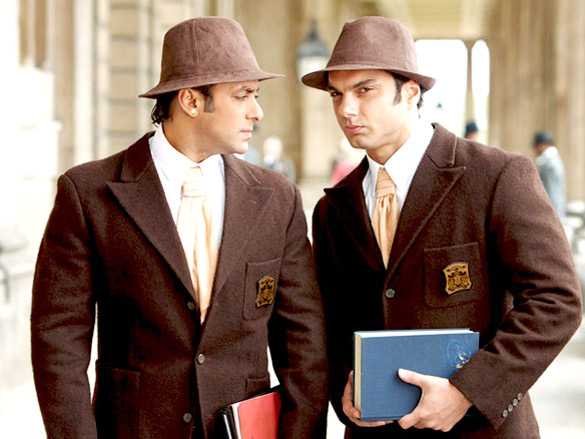 The epic action movie Veer, which was released in 2010 and is in the Hindi language, was written by Shailash Verma and Shaktimaan Talwar from a Salman Khan narrative. Starring in it are Jackie Shroff, Salman Khan, Rishabh Jain, Zareen Khan, Sohail Khan, and Mithun Chakraborty.

A tale of extraordinary bravery, ferocious pride, and tender love emerges from the murky pages of history. Kings and nawabs fall prey to the British's deceit and cunning as they enslave India with their nefarious Divide and Rule programme, handing over control of their priceless realm to the invaders. Except for the valiant Pindaris, who will battle until the very last to defend their mother's land and prefer death to dishonour. Veer is the Pindaris who is the most courageous, resilient, and powerful. Veer must battle not just the strength of the British Empire but also his own envious tribesmen and the cunning King of Madavgarh. However, the stakes are really high.

His love for princess Yashodhara, the daughter of his sworn adversary, is in jeopardy. His desire to get revenge on his father's dishonour is at risk. His very existence is in jeopardy. The dead are piled up as cannons and swords clash in a furious combat. One brave warrior stands head and shoulders above them all when the dust settles on the blood-stained land—Veer! An epic tale of valour and drama, betrayal and love.
Tubelight (2017)
Kabir Khan is the author and director of the 2017 Hindi-language military drama film Tubelight. It was created by Salman Khan and Kabir Khan and takes place during the Sino-Indian War of 1962. With Zhu Zhu (making her Bollywood film debut), Matin Rey Tangu, Om Puri, and Mohammed Zeeshan Ayyub playing supporting roles, the film primarily stars Salman Khan and Sohail Khan. In the movie, Shah Rukh Khan makes a cameo appearance. The music for the movie was composed by Julius Packiam and Pritam, the former of whom wrote the film score and the latter the songs. It is a remake of the American movie Little Boy from 2015.

Laxman Bisht is an ordinary person. Due to his oddity, he is known as Tubelight by everyone, and his brother Bharat is his main source of support. When there is unrest at the border between India and China, the Indian government calls on young celebrities from the nearby village of Jagatpur to volunteer to fight for the nation. Bharat departs to defend the nation, leaving Banne Chacha to look for Laxman. The declaration of war on the border creates unease throughout the entire town. Laxman hopes that making friends with Li Ling and her Chinese-Indian son Gu Won will put an end to the war and bring him and his brother back together. The movie premiered on June 23, 2017. The movie made an estimated 211.14 crore and was largely given unfavourable reviews by critics.
Career Timeline
Net Worth
Sohail Khan Net Worth is $15 million US or ₹108 Crore Indian Rupees. The acting career of Sohail Khan is his primary source of income, and he is also a writer, director, and producer. Sohail Khan resides in Mumbai with his family. His home is located in Mumbai's Branda West. Sohail Khan enjoys riding in cars and trucks. They own automobiles that are worth billions. He drives a Land Cruiser, a Toyota Lexus, and an Audi Q7.
Controversies
Fans Beat Up Sohail Khan
An attention-seeking admirer once started insulting Sohail outside the Khans' home, Galaxy Apartments, directly in front of the Khans. Not one to take criticism lying down, a furious Sohail engaged into a fight with the fan before realising he wasn't acting alone. As the rowdy fan and his companions started beating Sohail, the building's security guy stood helplessly by. Salman ultimately had to run to his brother's aid. The boisterous throng of supporters was detained and escorted to the police station. Salman and his father Salim Khan, on the other hand, changed their minds and chose to free them.
Huma Qureshi Controversy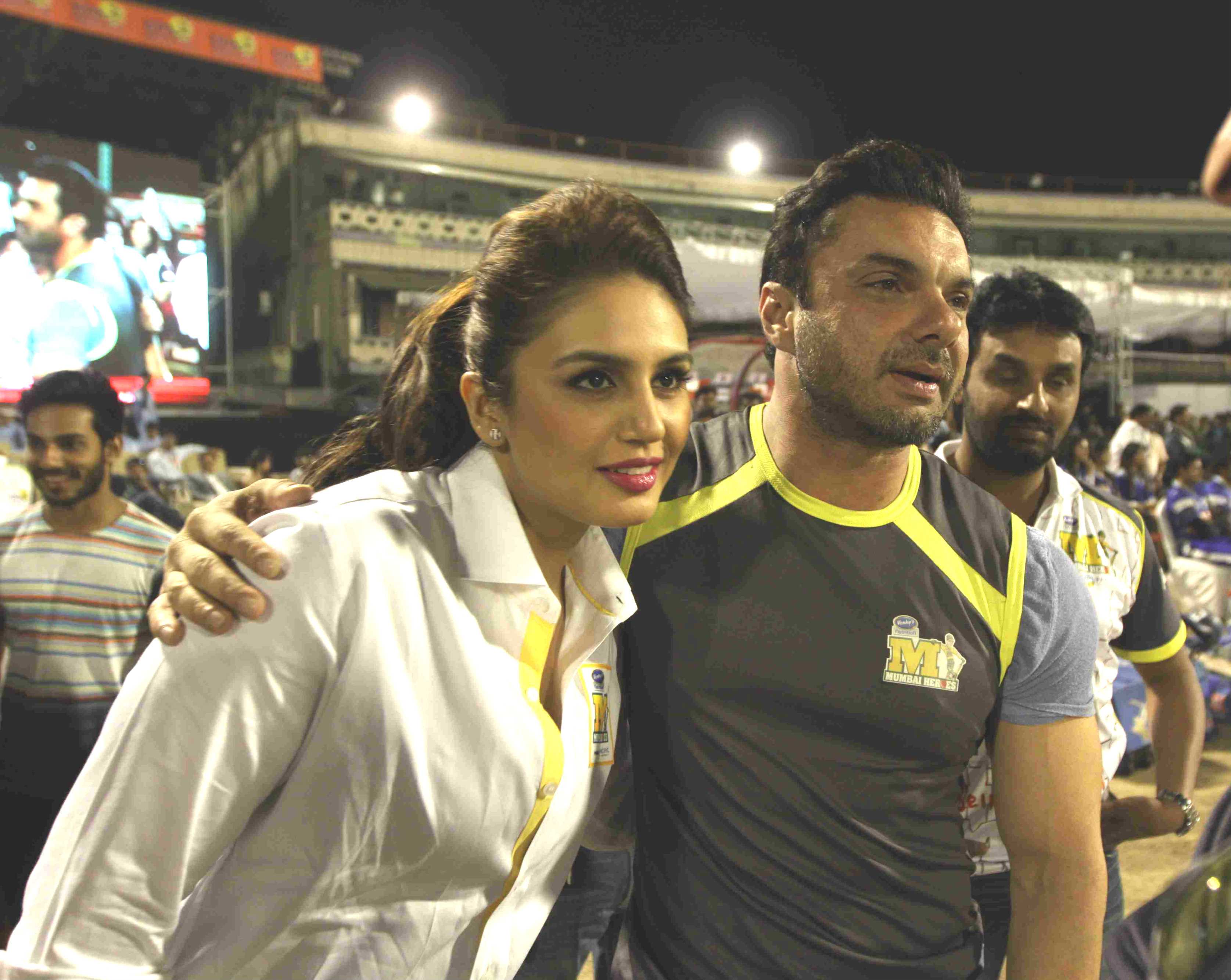 The news of Sohail Khan and Seema Khan's split surfaced shortly after, which came as a great shock to many. Even though it was said that the claims were untrue, there was talk that Sohail's wife Seema was leaving him. And Bollywood actress Huma Qureshi was a big factor in the couple's divorce.
Neither Sohail Khan nor Huma Qureshi ever said much about the subject. When Seema was absent from Arpita Khan Sharma's baby shower, rumours of difficulties in Sohail and Seema's paradise started to circulate. Sohail was furious by the ex-marital drama that was centred around him but chose to keep quiet.
Fight with Reporters
After dining with his father and stepmother , Sohail left Otters' Club when the event took place. They were questioned regarding Salman's wedding by two female reporters who were standing outside the club. Salim Khan cracked jokes about Salman being married already 40 years prior, but Sohail Khan lost his composure. After getting his family settled in the car, Sohail stormed over to the female reporters and yelled obscenities in Hindi at them for interjecting a question on Salman's marriage.
Awards and Achievements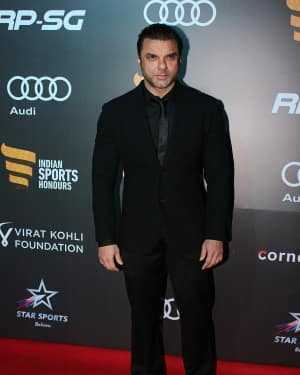 1999: Filmfare Award: Best Film for Pyar Kiya Toh Darna Kya (Nominee)
1999: Filmfare Award: Best Director for Pyar Kiya Toh Darna Kya (Nominee)
2003: Bollywood Award: Best Debutant-Male for Maine Tujhko Dil Diya (Nominee)
2005: People's Choice Award: Best Comic Performance for Maine Pyaar Kyun Kiya? (Nominee)
2008: International Film Academy Award: Best Picture for Partner (Nominee)
2014: Indian Telly Award: Best Judge on a TV Show for Comedy Circus Ke Mahabali (Nominee)
5 Interesting Facts
Auzaar, a 1997 film starring Salman Khan, Sanjay Kapoor, and Shilpa Shetty, marked Sohail's debut film as a diector.
While filming Pyar Kiya Toh Darna Kya, Sohail Khan met the love of his life Seema Sachdev.
With the 2002 film Maine Dil Tujhko Diya, which he also wrote and directed, Sohail made his acting debut.
In five films to date, Sohail Khan has appeared alongside brother Salman Khan, including Maine Pyaar Kyun Kiya?, Salaam-e-Ishq: A Tribute to Love, God Tussi Great Ho, Veer, and Tubelight.
Sohail Khan's full name is Sohail Salim Abdul Rashid Khan.
Profile Summary
How to book a personalised celebrity video wish from a celebrity similar to Sohail Khan?
Knowing about Sohail Khan is so much fun. How about getting a message from a celebrity similar to Sohail Khan? Tring makes it possible!

Now you can get a personalised celebrity video message from over 12000+ celebrities!

What's better than your favourite celebrity making a video for your loved ones? This is your chance to get a personalised celebrity message from celebs like Omi Vaidya, Prem Chopra, Shekhar Suman, Kiku Sharda, and many more!

All the best experiences, moments and special wishes in one FREE Celebrity Video!

It takes just 4 steps to share the best wishes with your loved ones. Surprise your loved ones now!


Click here to fill out the form above.
Fill in the required details
Click on "Claim Your Rewards" .
Select your favourite celebrity.
Your Personalised Celebrity Shoutout Video/Message will be delivered to your mail/Whatsapp, which takes care of your pocket as well!
Ready to make memories? Book your wish now!
Social Media
Frequently Asked Questions