Boman Irani | Biography, Career, Age, Net worth, Movies

Hitesh Mandot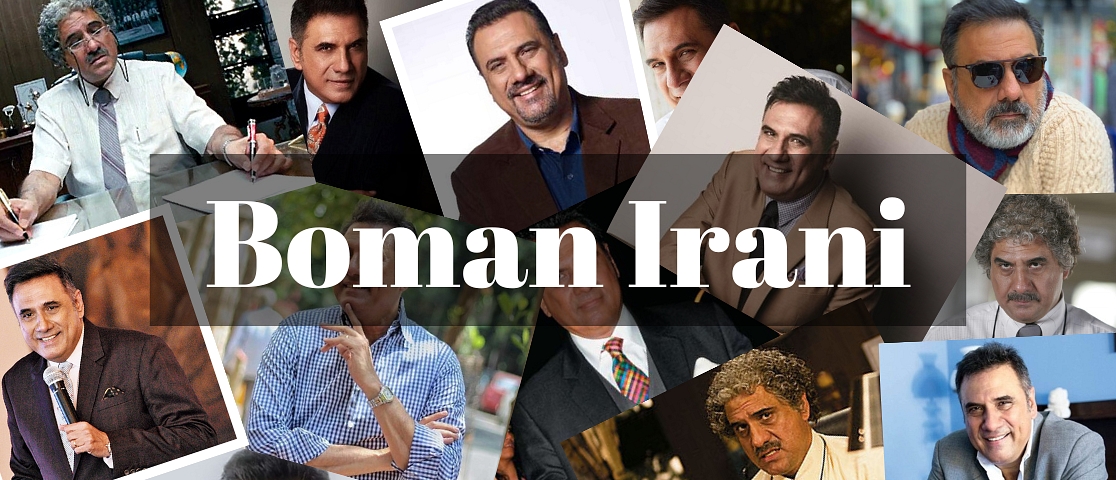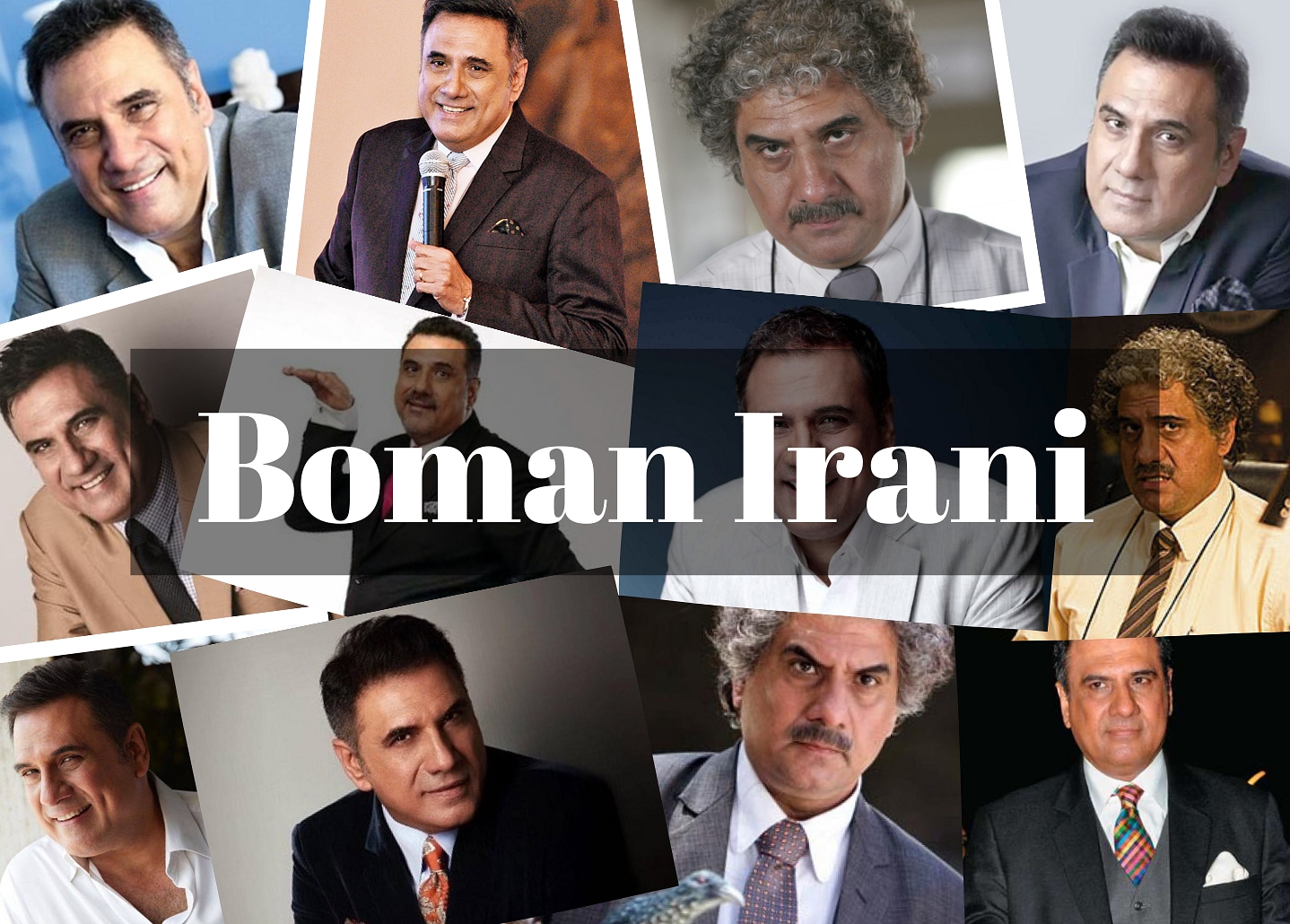 Mamu of Munna Bhai and Virus of 3 idiots, Boman Irani is an Indian actor, photographer, and voice artist who predominantly works in Hindi movies.

Boman Irani's Biography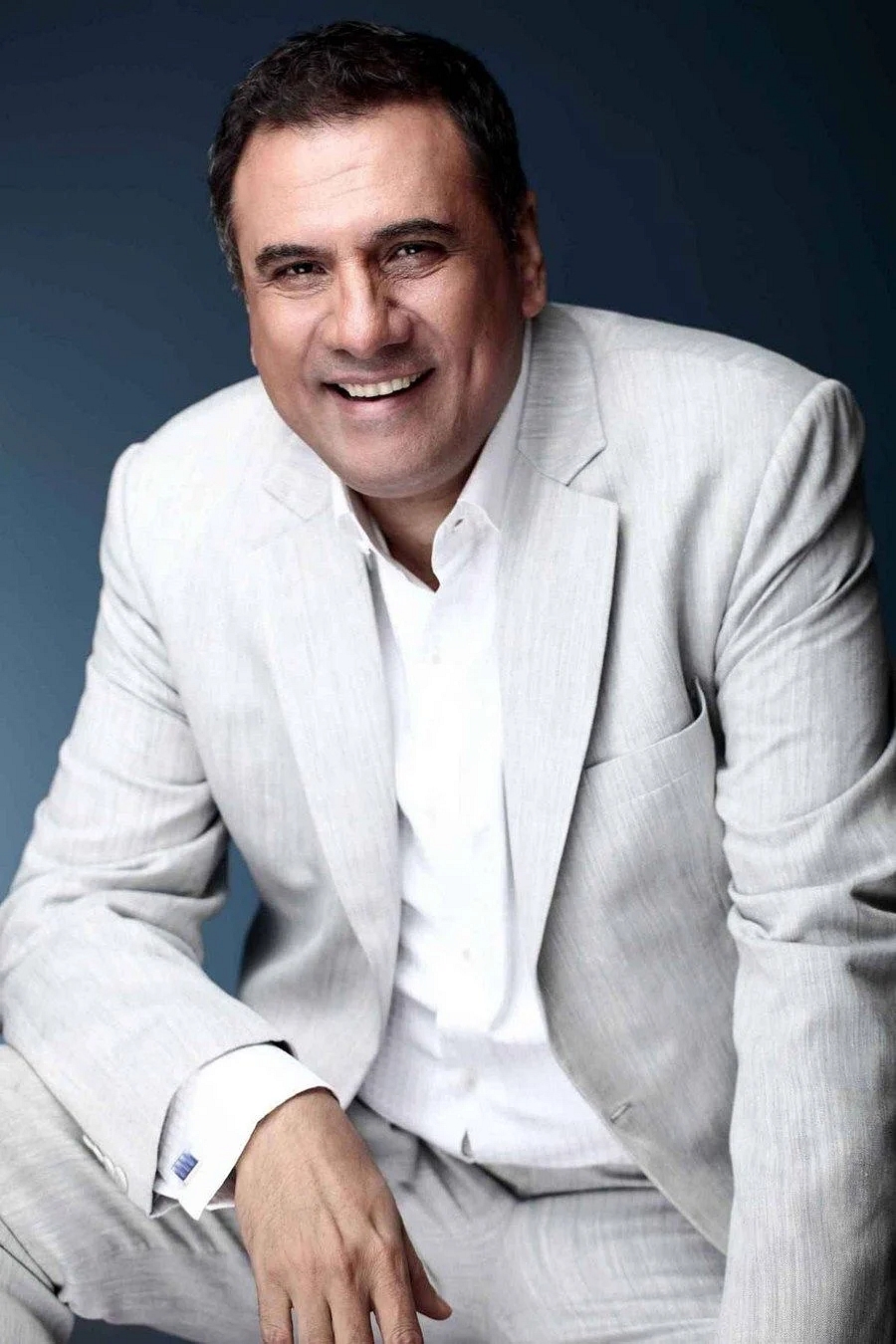 Boman Irani is an Indian actor, photographer, and voice artist who predominantly works in Hindi movies. Boman Irani's birth date is 2 December 1959. Boman Irani's birth year is 1959. Boman Irani's age is 63 years as of 2022. Boman Irani's birthplace is Mumbai. Boman Irani's zodiac sign is Saggitarius. Boman Irani's mother's name is Jerbanoo Irani. Boman Irani's Wife is Zenobia. Boman Irani's sons are Danesh and Kayoze. Boman Irani's height is 6 feet 2 inches.

Boman Irani appeared in commercials for products including Fanta, Ceat, and Krack Jack biscuits. His Bollywood career began with his acting debut in Everybody Says I'm Fine! After that, he appeared in a few movies before playing Dr. J. C. Asthana in the 2003 movie Munna Bhai M.B.B.S, which helped him become quite well-known.

In his career, Boman Irani has appeared in more than 100 movies. Boman Irani has received numerous honors for his contributions to the world of cinema. His most well-known performance was as the dean Dr. Viru Sahastrabuddhe, sometimes known as Virus, in the excellent comedy film 3 Idiots.

Additionally, he co-hosted the IIFA Awards with actor Riteish Deshmukh in 2008, 2009, 2010 and 2011.

On January 24, 2019, Amitabh Bachchan presented the logo for his production company, Irani Movietone. Boman Irani is currently a member of the International Movement to Unite Nations' Board of Advisors (I.I.M.U.N.).

Boman Irani has served as a brand ambassador for: Puri Oil (MillsP )'s Mark Oil, Exotica, RO Kent, Going NGO, Saffola, AmbiPur Nature Valley, CARS24.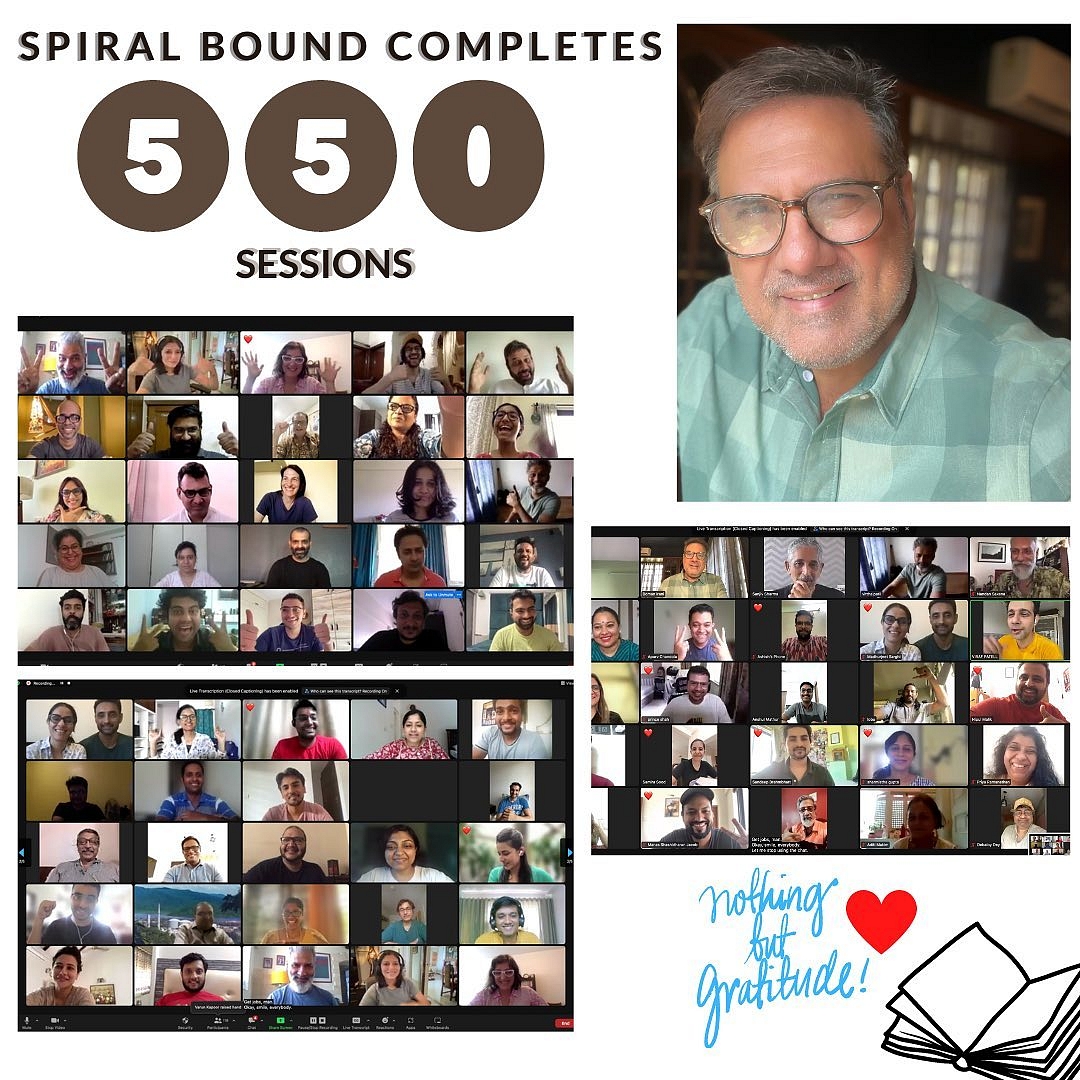 With the intention of bringing together aspiring writers, both amateur and professional, from all backgrounds, and helping them collaborate and learn the complexities of screenwriting. Boman Irani teaches a master's class Known as Spiral bound.

Boman Irani created the unique Spiral Bound screenplay writing program with the goal of demystifying the trade for cinema students of all ages.

Alexander Dinelaris, the Oscar-winning screenwriter of Birdman and a close friend of Boman after the opening of his production company, Irani Movietone, led the first workshop for Spiral Bound.
Talk To Similar Celebrities
Boman Irani's Family and Education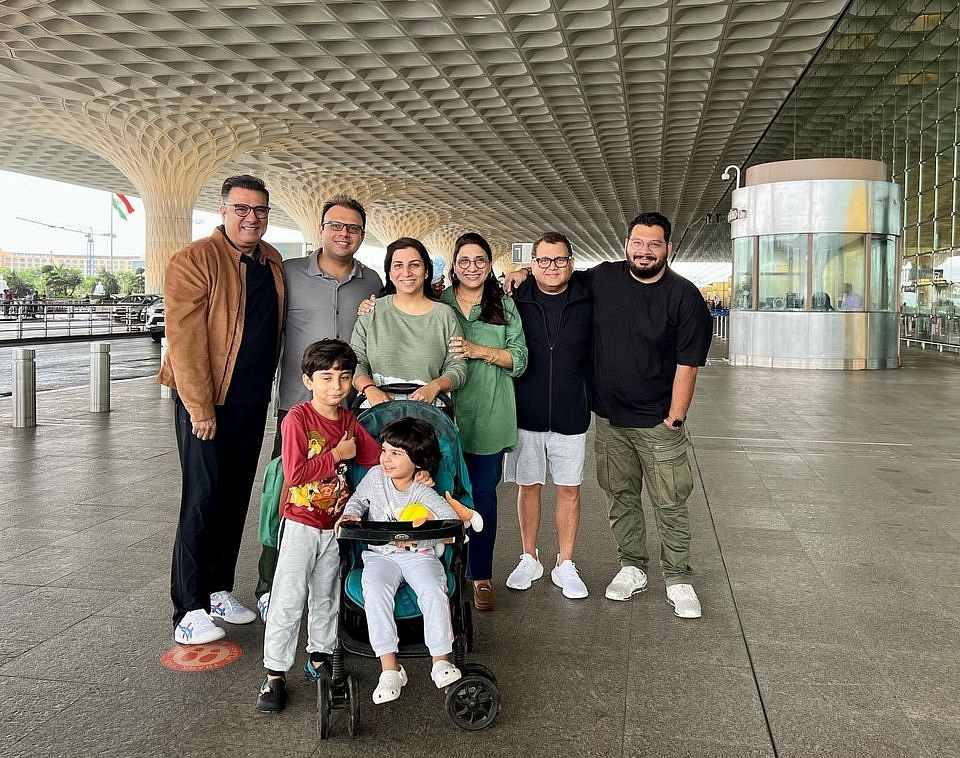 Boman Irani's birthplace is Mumbai. Boman Irani's zodiac sign is Saggitarius. Boman Irani's mother's name is Jerbanoo Irani. Boman Irani's Wife is Zenobia. Boman Irani's sons are Danesh and Kayoze. Boman Irani's height is 6 feet 2 inches.

Boman Irani was born on December 2, 1959, into a Zoroastrian household in Bombay (now Mumbai). Boman Irani's father passed away six months before his birth (May 1959). Irani struggled with dyslexia, ADHD, and a lisp, but he eventually overcome them all. Boman Irani is of Parsi descent and practices Zoroastrianism. He is quite proficient in Bengali, English, Hindi, Gujarati, and various other languages.

Boman Irani would frequently be urged by his mother to constantly view films at the Alexander Cinema, where he would attend every day after school, in order to appreciate their cinema and art. Boman Irani completed his secondary education at St. Mary's School before enrolling in a two-year waiter training program at Mumbai's Mithibai College.
Boman Irani's Affair and Relationship with wife Zenobia
The love tale of Boman and Zenobia demonstrates that patience is all that is required to make love at first sight work. Boman Irani recently recalled how he had met the love of his life while shopping for wafers in an interview with Humans Of Bombay. Zenobia strolled into my Wafer Shop, and the actor remarked, It was love at first sight. During our brief talk, she completely changed my day. After a while, she started coming over daily, and I could see she liked me too after all, who needs so many wafers? Chats over the counter evolved into phone calls as we discussed everything. However, her father warned her not to phone for a month because she was getting distracted during her BSC examinations.

Finally, after her exams, we went on our first date. It was difficult, but it solidified my sentiments. However, before we had even received the menus, I exclaimed, I think we should get married! Today's kids will think I'm crazy, but I didn't have to figure it out. I was certain she was the one. You are aware of what she said next? Wait, what? I didn't bring my umbrella. That's what she said after I just proposed to her. When all she heard was the sound of a Sizzler plate, she believed it to be rain. That evening, I was certain of two things: I would marry her, and we wouldn't require a TV for entertainment. We still make jokes about that night, so I guess I was right!

Boman Irani said She surprised me with a camera on our first anniversary, but she actually paid for it using tips I had earned at the Taj! We were eager beavers, and before we knew it, we had two children! However, the best thing about marriage was that I didn't have to deal with her curfew of 9 PM or her dad's tiger-like porch wait. But in all honesty, she's been my rock through it all, for every belly laugh I get from her. She ran the Wafer Shop, looked for the family, and encouraged me to pursue my dream of being an actress.

I'm in the spotlight right now, but she serves as my moral compass, Boman Irani continued. My management once learned their budget was bigger after I'd suggested a price for a concert. I asked Zenobia whether she would consider asking more, and she responded, No, you were delighted with the first price so don't get greedy! She may not be good for business, but she is excellent for the soul, in my opinion. After 3 children and 2 grandchildren, the comedy is still going strong. We still play the honeymoon game of 20 questions whenever we go somewhere, but I never let her win! The key is seeing her grin, even if it's just because she knows I've got my next joke prepared after 37 years of sharing laughs.

Boman Irani and Zenobia got married on 28 January 1985.

Boman Irani's Struggles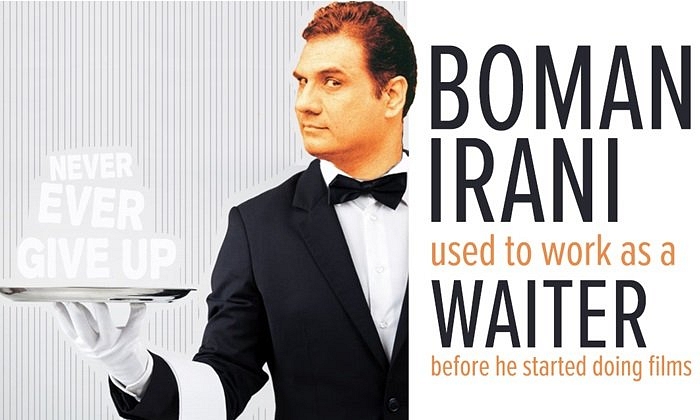 Boman Irani was a quiet dyslexic child with ADHD and a lisp. Despite them, he was incredibly inquisitive and diligent. Six months before he was born, his father passed away. He had several female relatives close by, including his mother, three older sisters, five maasis, chachis, and a few cousins. As a result, he had never even witnessed or heard a man's voice. His life was greatly impacted by this.

Back then, Boman Irani struggled with a speech impediment. He had a thin voice and trouble expressing himself. Because of his inferiority complex as a result of being bullied by his classmates, he never opened his mouth. After it, he became dyslexic and suffered from attention deficit disorder.

Boman Irani experienced numerous hardships beginning in his early years. However, he opted not to give up in the face of all of this. After finishing high school, he enrolled in a two-year waitress program at Mumbai's Mithibai College. He joined the Taj Mahal Palace & Tower after completing his polytechnic diploma program and worked there as a waiter and in-room service. He was given a promotion and started working as a waiter at Rendezvous, a French restaurant on the roof.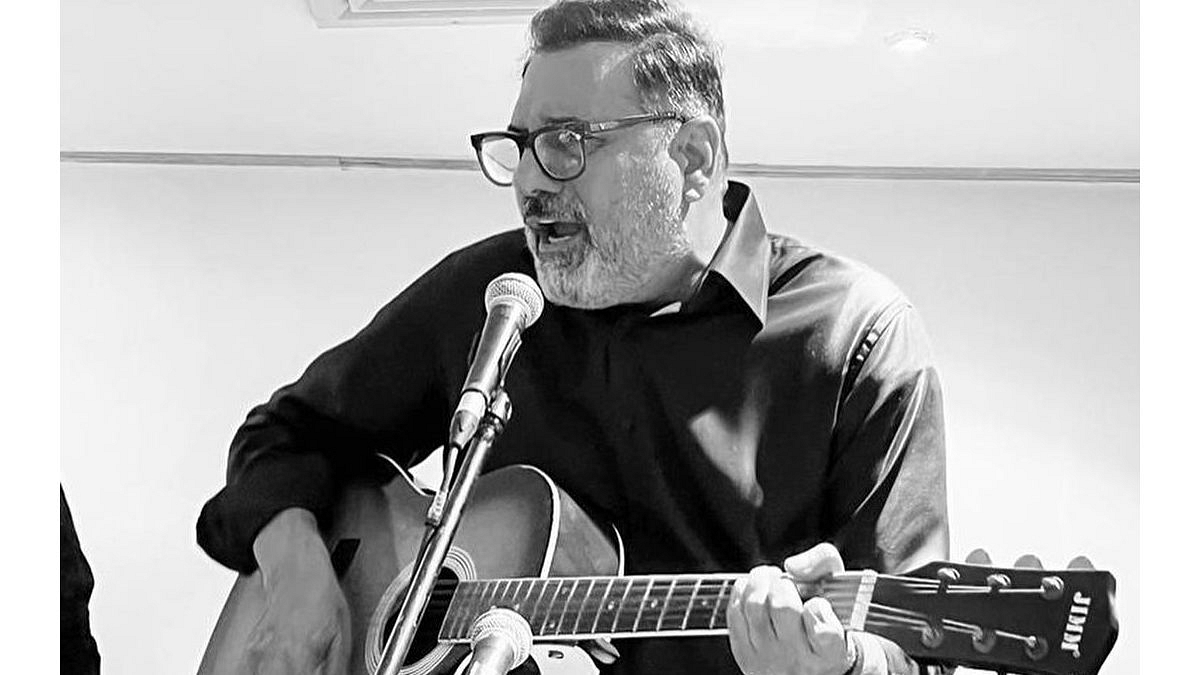 Boman Irani was incredibly passionate about acting at a young age. His mother advised him to watch a film multiple times and consider it from various angles. This served as the beginning.

Boman Irani overcame all of his obstacles and decided to pursue his love. Before he entered the acting world, he rose to fame as a photographer. He had gone into depression as he wasn't able to repay his debts and they kept increasing. Gradually, he repaid all his debts after finding photography as a profession.

Although Boman Irani's debut play was a failure, it received positive reviews. He goes on to play parts in movies as well. He has since amused the general public in films like Munnabhai M.B.B.S., Lage Raho Munna Bhai, 3 Idiots, Khosla ka Ghosla, etc. with well-regarded roles.

Boman Irani's career Photography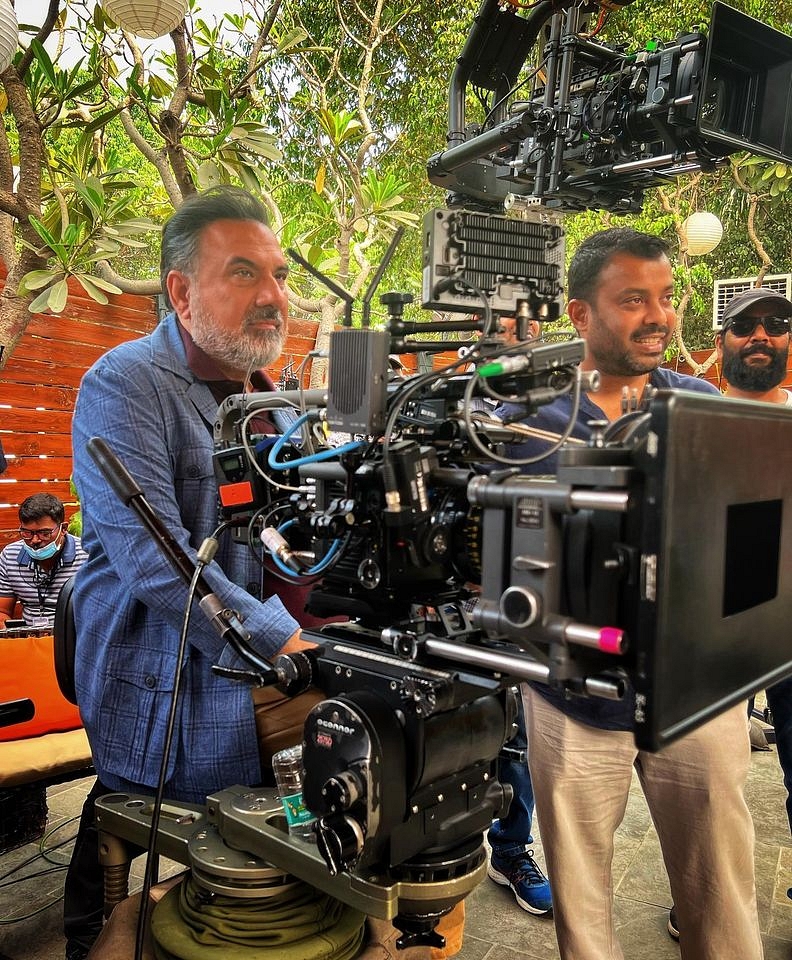 Using the tips he was given while working at the Taj Mahal Palace & Tower, Boman Irani purchased a camera and began taking sports photos of school football and cricket games, selling them for 20 to 30 rupees. He continued doing this successfully after getting married.

Boman Irani's lightbulb moment occurred when he spent the seven years of savings he had put aside to send his family on their first ever holiday to Ooty at a run-down, dismal hotel named Shawham Palace. Irani made the conscious decision to take charge of his life. Rather than continuing to lead the meager life of a photographer selling tiny photographs, he would begin to dream large, live lavishly, and support his family more. The zero number bulb moment is what Irani refers to.

Boman Irani kept working as a photographer, but at the age of 32, he traveled to Mumbai six months before the world boxing championships to see Adajania, the then-president of the Olympic Boxing Association of India and asked to be the World Cup's official photographer. Irani volunteered to labor at Adajania's office for free for six months in exchange for a ring-side badge to cover the event after Adajania told him there was no need for him. He persisted in trying to persuade Adajania while covering a state boxing event in a unique way from other photographers. Irani was chosen as the official photographer by Adajania after being inspired by his work and dedication.

Boman Irani afterward accepted the position of photographer for the Norwegian boxing team and took the precise pictures of Ole Klemetsen that they required. Irani requested the international rate when asked about his fees. Irani used his K-1000 to capture the necessary images.

Boman Irani's Theatrical and Play Career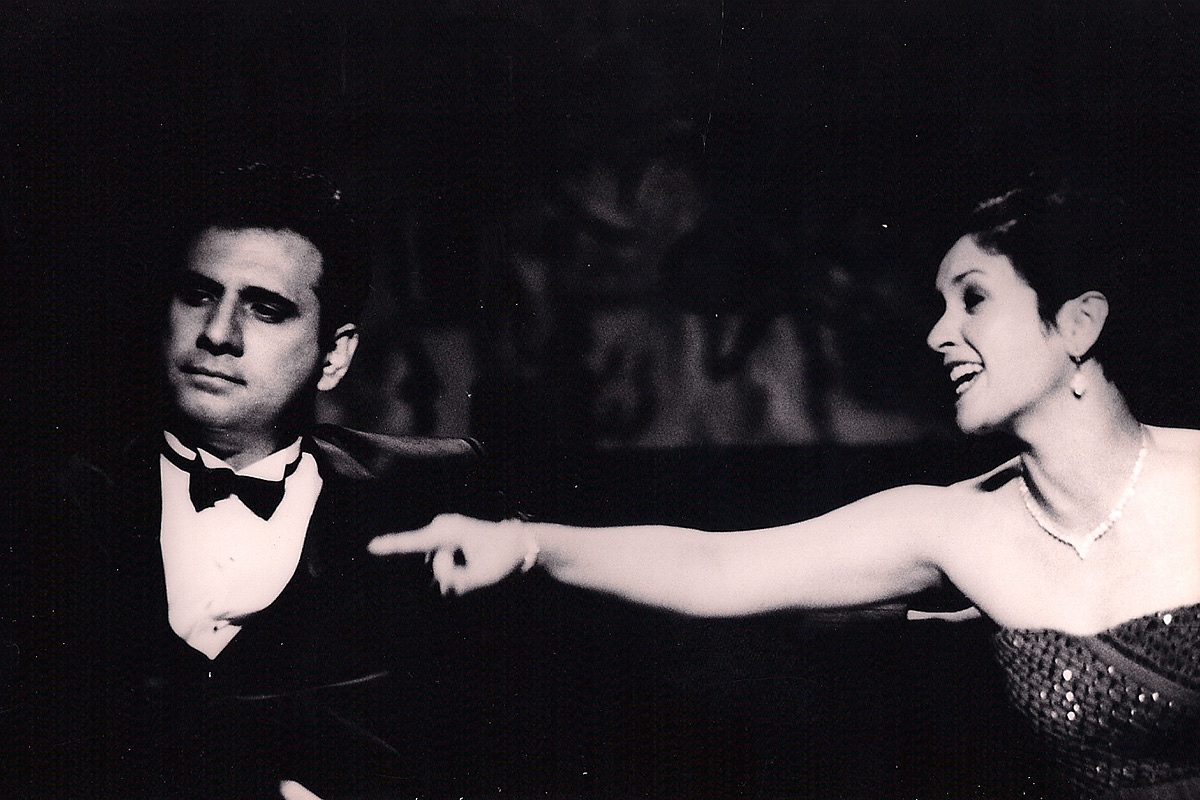 Boman Irani trained under acting teacher Hansraj Siddhia from 1981 to 1983 since he had a passion for performing during his time in high school and college.

Boman Irani was introduced to Alyque Padamsee by Shiamak Davar, a prominent theater performer best remembered for his portrayal of Mohammad Ali Jinnah in Gandhi. Padamsee served as Irani's tutor.

Boman Irani made his on-stage debut in Roshni, a cameo appearance at the Regional Theatre in Versova. Following this, he appeared in serials like Family Ties and Mahatma vs. Gandhi, portraying Gandhi after Darshan Jariwala declined the part. I Am Not Bajirao, which ran for 10 years, would be his most renowned play to date.

Boman Irani's Movies and Career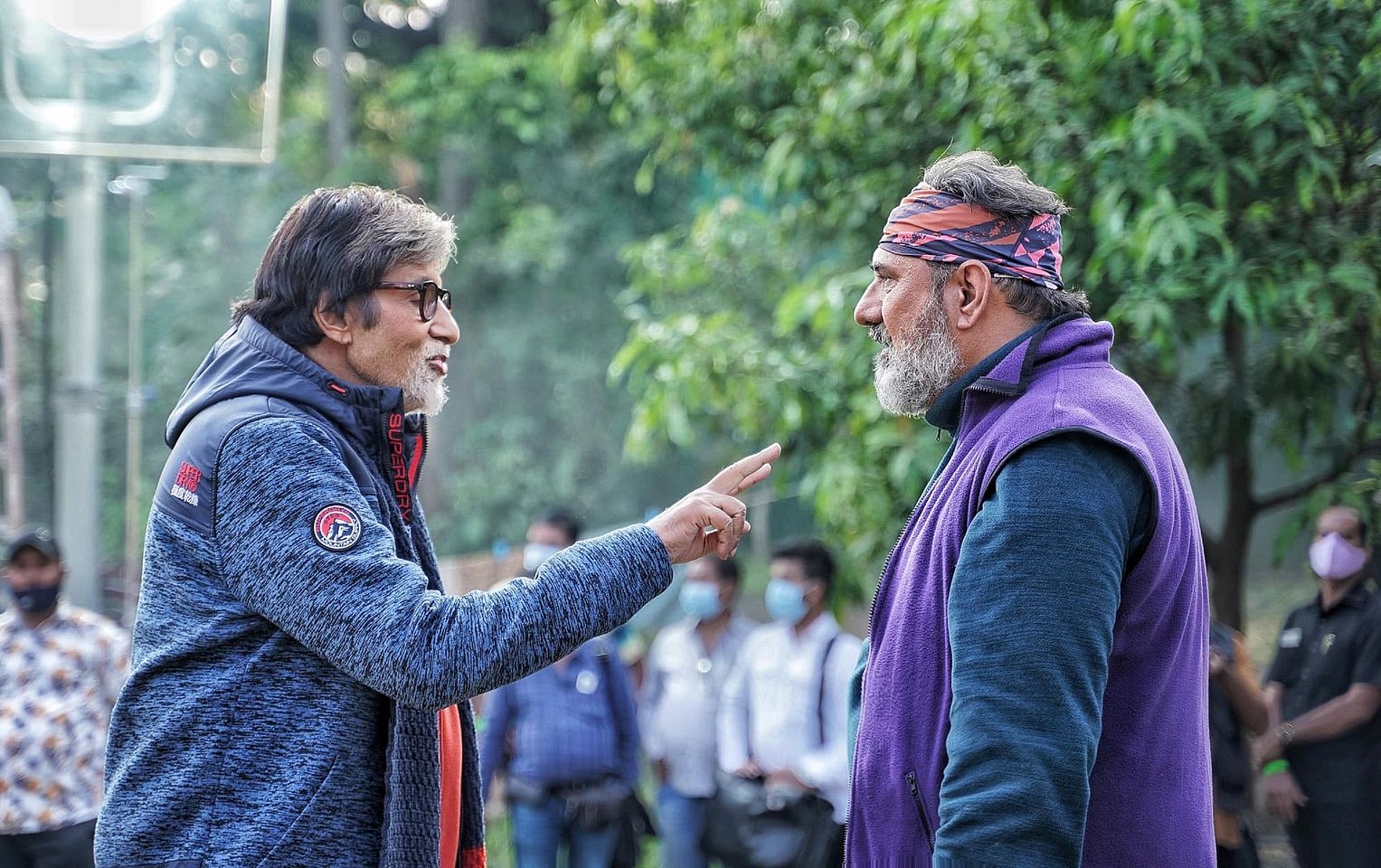 Boman Irani joined the Taj Mahal Palace & Tower after completing his polytechnic diploma program and worked there for two years as a server and in-room service. He received a promotion and started working as a waiter at Rendezvous, the hotel's rooftop French restaurant.

Boman Irani also ran the bakery and namkeen shop that belonged to his mother, who took over from Irani's father following his death, and where he used to manufacture and sell tea and potato chips until he was 32 years old. Between Novelty Cinema and Apsara Cinema on Mumbai's Grant Road, this store is also where Boman Irani first met his future wife.


Boman Irani appeared in commercials for products including Fanta, Ceat, and Krack Jack biscuits. His Bollywood career began with his acting debut in Everybody Says I'm Fine! After that, he appeared in a few movies before playing Dr. J. C. Asthana in the 2003 movie Munna Bhai M.B.B.S, which helped him become quite well-known.

Boman Irani's First Movie Everybody Says I'm Fine! (2001)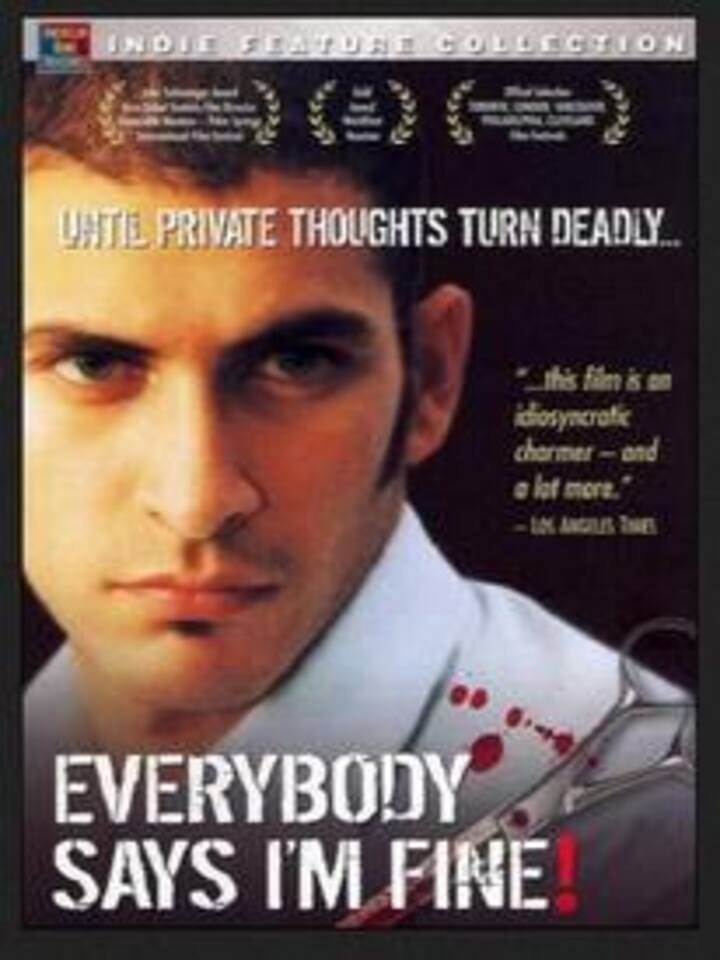 Rehaan Engineer, a hairdresser with the ability to read people's minds, engages in a cat-and-mouse relationship with a seductive woman (Koel Purie).

The drama film Everybody Says I'm Fine!, which was made in India and is in English, premiered on September 12 at the Toronto Film Festival. Rahul Bose, an Indian actor, makes his directorial debut with it, and Boman Irani, an actor, makes his screen debut.

In recognition of his work on Everyone Says I'm Fine! At the 2003 Palm Springs International Film Festival, Bose took home the John Schlesinger Award for best directorial debut in the runner-up position.

Munna Bhai M.B.B.S. (2003)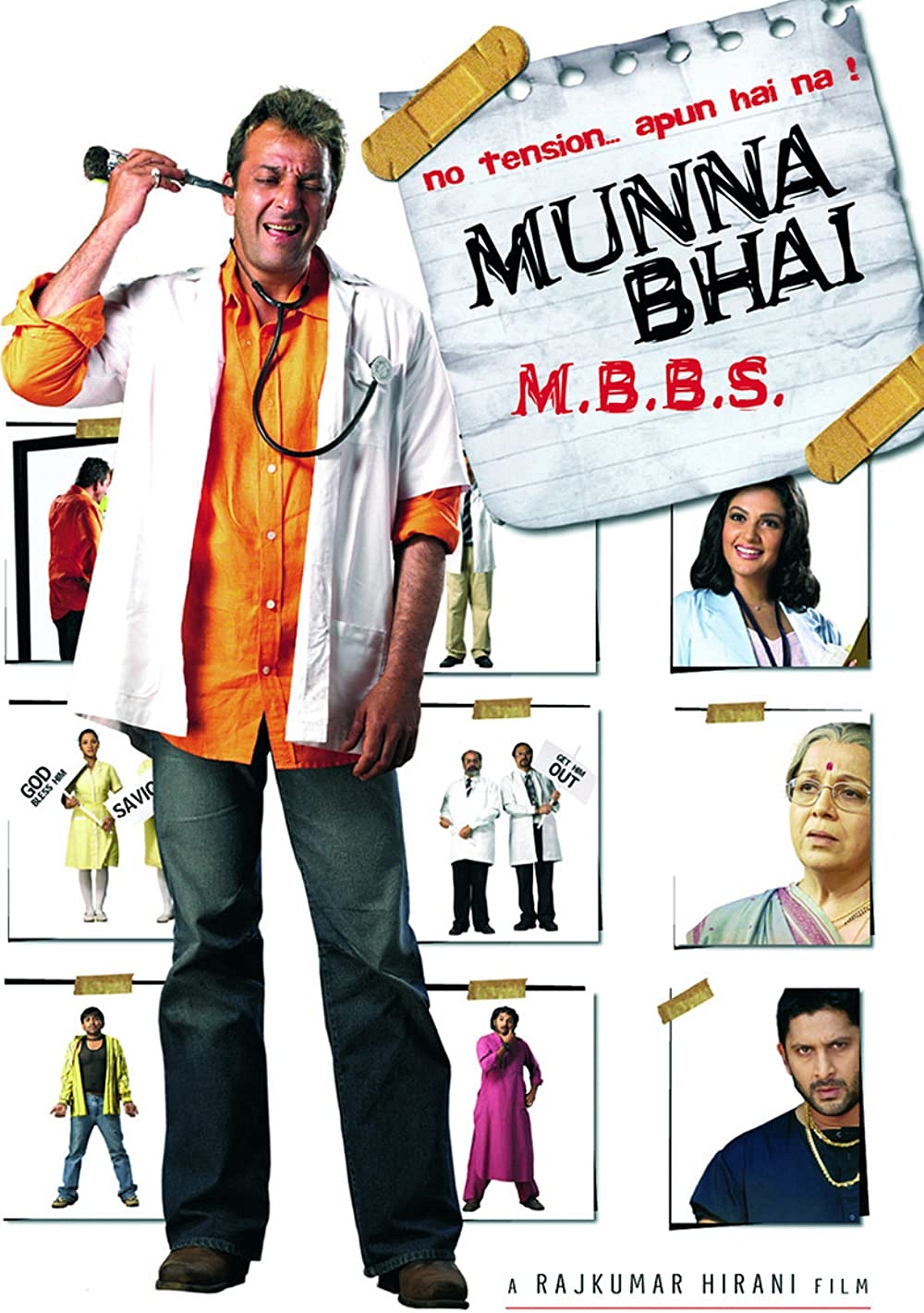 Over the years, Munna Bhai (the criminal) has lied to his parents about being an M.B.B.S. physician. When his parents come to see him, they are duped. His parents accept his proposal of marriage to a daughter of a real doctor, where they are both doctors. At this point, his parents learn that their kid is a gang member.

Now that Munna wants to get retribution, he enrolls at Mumbai's top medical school. He discovers that the people who rejected and ridiculed his parents were present there as well. He was rejected by the doctor's daughter, but now he wants to marry her.

He seeks information about her. For each patient and doctor, he creates a welcoming environment. He tells about the jadoo ki jhapi that his mother taught him. Even though he insulted his parents, Dr. Asthana still wants him to drop out of college. Chinki, his daughter, gradually begins to like him. People have admitted to him, and others believe he is a magician who can heal anyone.

He heals a father of a parsi doctor, brings hope to a cancer patient, changes the mentality of a young man who attempted suicide, and cures a patient whose recovery is, in medical terms, unthinkable. After all, his father finally embraces him and tells him to listen to sabko jeena sikha diya. He marries Chinky gradually, as seen in the video.

Munna Brother M.B.B.S. is a 2003 comedy-drama movie in the Hindi language that was produced by Vidhu Vinod Chopra and directed by Rajkumar Hirani . It resembles Patch Adams, the 1998 American biographical comedy, in just passing.

Sanjay Dutt, who plays the title character, is played by his real-life son Sunil Dutt, who also appears in the film in his final performance. Gracy Singh, Jimmy Sheirgill, Arshad Warsi, Rohini Hattangadi, and Boman Irani are also included in the cast.


The movie went on to win multiple Filmfare awards, including Best Film (Critics) and Best Screenplay, as well as the 2004 National Film Award for Best Popular Film. It was one of only eight movies to attain this status since 2000 at the box office, with a silver jubilee run. The movie was still showing in India on 300 screens in its 26th week of release. Boman Irani won a Filmfare award for the movie.

3 Idiots (2009)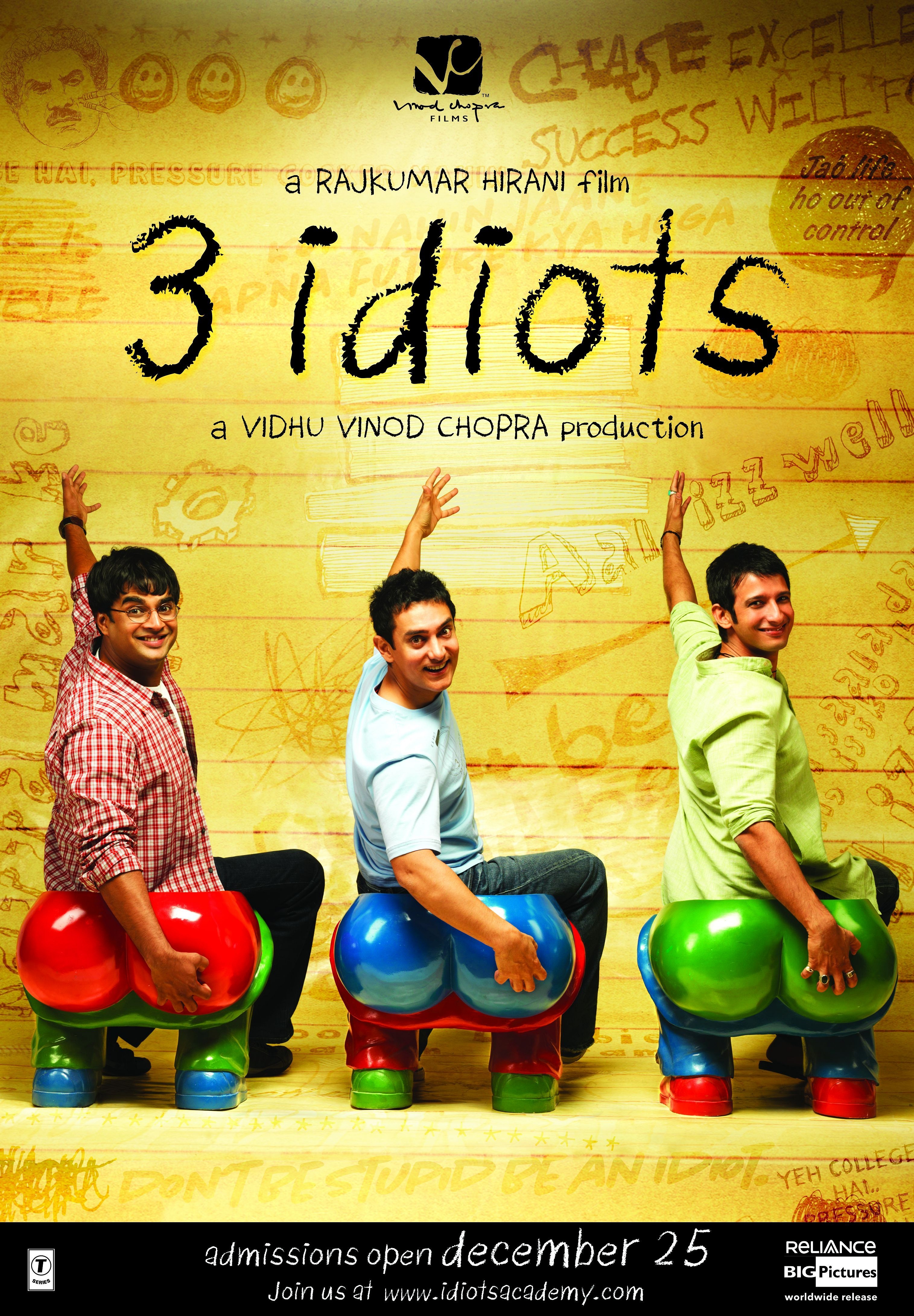 A Bollywood production called 3 Idiots alternates between the present and the characters' college years. Qureshi and Raju Rastogi, two longtime friends, find that Rancho, a college acquaintance, has finally been located at the beginning of the story. The plot of the film centers on their search for their long-lost friend, with flashbacks to their school days, when they frequently engaged in comical antics with Viru Sahastrabudhe, the dean of Delhi's Imperial College of Engineering, and dealt with some serious issues that many people deal with on a daily basis.

In 2009, Rajkumar Hirani and Abhijat Joshi collaborated on the coming-of-age comedy-drama film 3 Idiots in Hindi, with producer Vidhu Vinod Chopra serving as a screenwriting associate. The movie, which is partially based on Chetan Bhagat's novel Five Point Someone, stars Omi Vaidya, Kareena Kapoor, and Boman Irani in supporting parts in addition to Aamir Khan, R. Madhavan, and Sharman Joshi in the lead roles.

Three National Film Awards, including Best Popular Film, and six Filmfare Awards, including Best Film, went to 3 Idiots. It received the Grand Prize at the international Videoyasan Awards in Japan. While being nominated for Best Foreign Film at China's Beijing International Film Festival and Best Outstanding Foreign Language Film at the Japan Academy Awards. The movie was then recreated in Tamil as Nanban (2012), which was likewise well-received by critics and popular with audiences. In 2017, the Mexican adaptation 3 Idiotas was also released.

Shirin Farhad Ki Toh Nikal Padi (2012)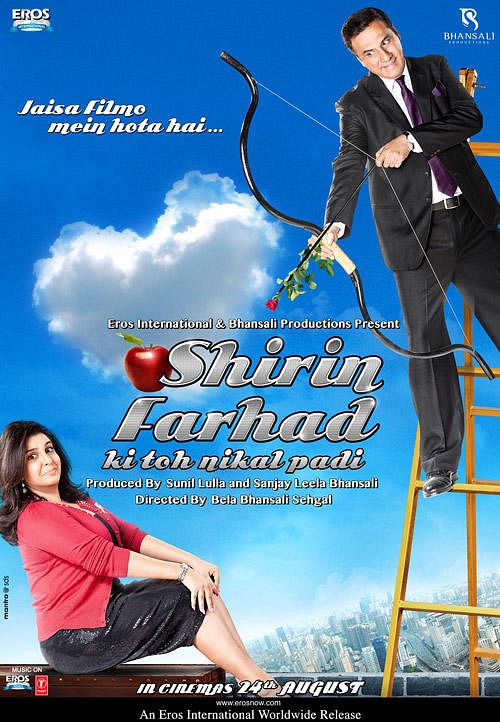 An elderly lingerie salesperson has never been in love. But the moment a particular woman walks into his establishment, he falls head over heels. But his mother is horrified that the girl of her son's dreams is a sworn adversary.

The 2012 Hindi-language romantic comedy film Shirin Farhad Ki Toh Nikal Padi, starring Farah Khan, Boman Irani, Kavin Dave, Shammi, Kurush Deboo, and Daisy Irani, was directed by Bela Bhansali Sehgal.

The Persian poem Farhad and Shirin by Nizami Ganjavi, which was based on a tale from the Shahnameh, served as the inspiration for the movie.

Jolly LLB (2013)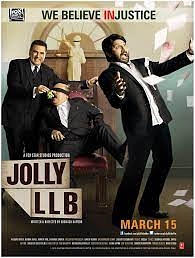 The movie is a social satire of the Indian legal system. The narrative centers on Jolly (Arshad Warsi), a poor attorney who aspires to achieve success in life like his role model Rajpal (Boman Irani). Jolly, however, must demonstrate his value and his legal abilities in order to win the case when he is appointed to represent his own idol in court! Jolly is from a tiny Indian town. He relocates to the metropolis in an effort to establish himself as a successful lawyer.

Rahul Dewan, a business mogul, is being defended in a hit-and-run case by Rajpal, a renowned attorney. Jolly, a part-time attorney who stays with his uncle in Delhi, regards Rajpal as his hero. when he learns that a colleague attorney has become well-known as a result of filing a PIL in court against a case. Rajpal and Jolly engage in a protracted argument as a result of Jolly's decision to launch a lawsuit against Rahul Dewan. The 2013 Indian black comedy film Jolly LLB was written and directed by Subhash Kapoor. Boman Irani, Amrita Rao, and Arshad Warsi all appear in the movie.

Jayeshbhai Jordaar (2022)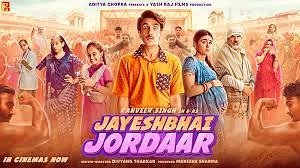 The educated Jayesh Patel, affectionately referred to by his daughter as Jayeshbhai Jordaar, resides in the made-up village of Pravingarh with his parents Pruthvish and Jashoda, his wife Mudra, who is expecting, and their contemporary daughter Siddhi. The parents are hoping for a boy so that the child can carry on the family name and succeed Jayesh as the Gujarati Sarpanch. At his routine doctor's appointment, Jayesh discovers that his second child is likewise a girl.

In a flashback, it is revealed that while Siddhi's birth was excused because she was the firstborn, Mudra was compelled to abort 6 female children in her womb over the course of the following nine years since she was unable to conceive a male heir.

However, Jayesh, who fervently supports gender equality, decides not to tell his family because he wants the kid to be born. He devises a scheme to flee with Mudra and Siddhi to Laadopur, a fictitious Haryana village where everyone is a man.


One day, Jashoda sets up a consultation with a physician who can foretell the gender of their unborn kid. Jayesh follows through with his plan in front of his parents, who think Mudra is kidnapped which is an act.

What happens next is how Jayesh fights for the rights of his wife and all the other women in his town.

A comedy-drama in the Hindi language, Jayeshbhai Jordaar was written and produced by Aditya Chopra and Maneesh Sharma under the banner of Yash Raj Films in 2022. Ranveer Singh plays the title character in the movie, the son of a traditional Gujarati sarpanch who supports equal rights for men and women in society. Boman Irani and Ratna Pathak Shah perform supporting roles along with Shalini Pandey.
Boman Irani's Career Timeline
Boman Irani's Upcoming Movies
Mungilal Rocks
Bollywood comedy Mungilal Rocks was helmed by Shashi Ranjan. In Mungilal Rocks, Boman Irani and Satish Shah are cast members.

Mughal Road
Jaffery Noon is the director of the historical Bollywood film Mughal Road. It Stars Arjun Rampal, Manoj Bajpayee and Boman Irani.

APJ Abdul Kalam
Anil Sunkara is the director of the Bollywood biopic APJ Abdul Kalam. Boman Irani is one of the APJ Abdul Kalam cast members.

Uunchai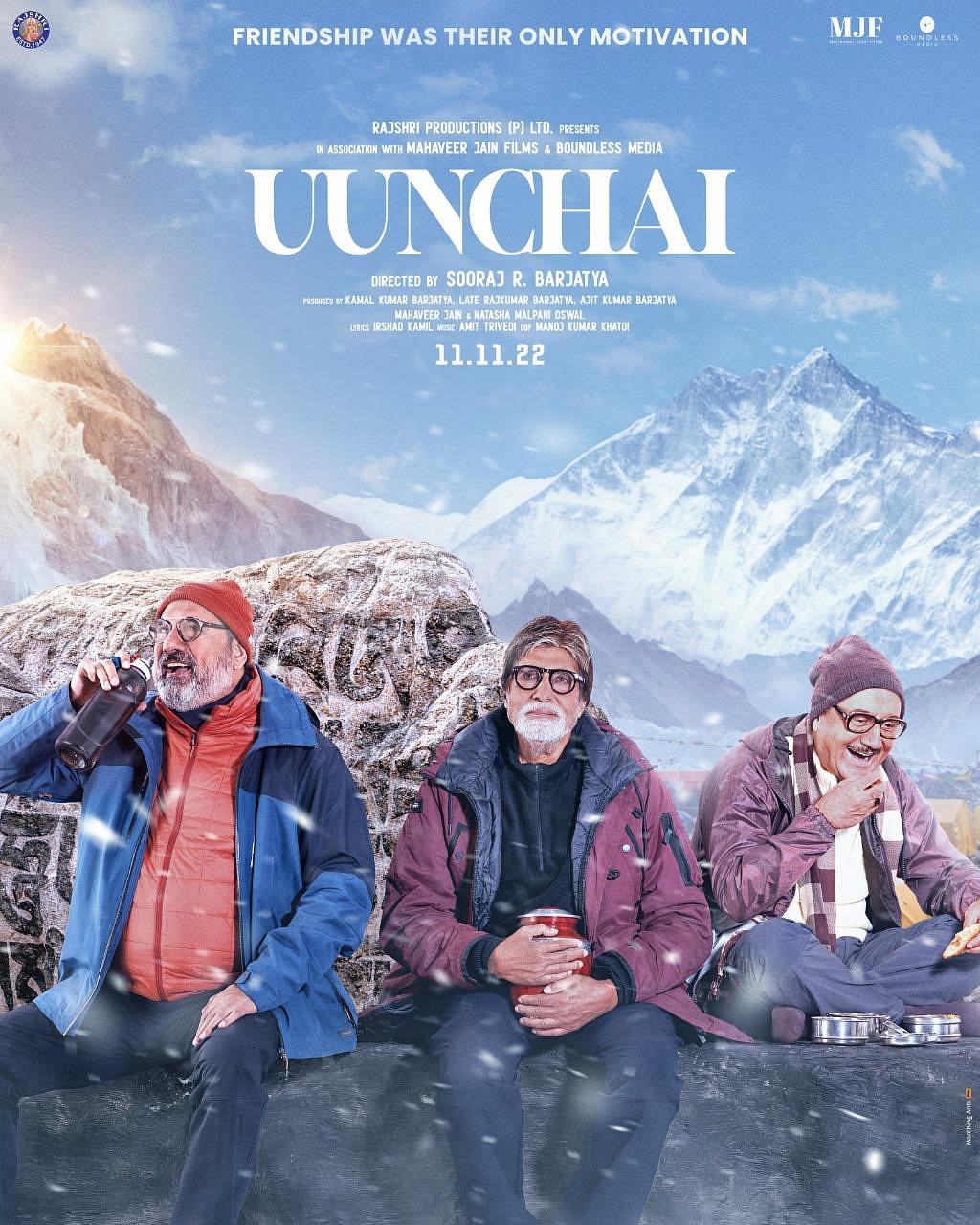 Bollywood drama Uunchai is helmed by Sooraj Barjatya. Amitabh Bachchan and Parineeti Chopra play key roles in the film. Anupam Kher, Neena Gupta, and Boman Irani are among the actors who appear in the movie. Parineeti Chopra will portray the principal character of a tour guide in the movie, it was confirmed in October 2021. Later on, in key parts, Sarika and Nafisa Ali joined the cast.

Like the majority of Rajshri movies, Uunchai is anticipated to be a family drama centered on the relationship of senior adults.

The movie was filmed in several sites in Nepal, including Kathmandu and Lukla Airport, the world's most dangerous airport. Additionally, it has been fired in Uttar Pradesh, Delhi, Mumbai, and Kargil.

Uunchai is releasing on 11 November 2022.

Boman Irani's Controversy
Boman Irani backing out of a Pakistani Film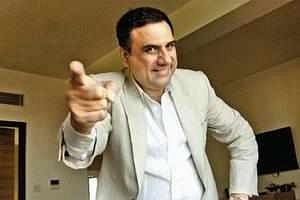 The Bajrangi Bhaijaan director Kabir Khan was bullied at the Karachi airport in Pakistan earlier this year. According to sources, actor Boman Irani withdrew from a Pakistani movie in support of Khan.

At a Mumbai event Regarding the report, Irani was questioned. It is categorically false, he declared. The media and you guys made up this tale about me backing out. Never did I back down. I just didn't make the picture since I didn't have the time then.

Boman Irani's Santa Banta controversy
Lead actor Boman Irani has come forward to clarify that the movie has nothing to do with the Santa-Banta jokes and does not in any way offend anyone's religious emotions amid the uproar surrounding the upcoming comedy-drama Santa Banta Pvt. Ltd.

Boman Irani's Net worth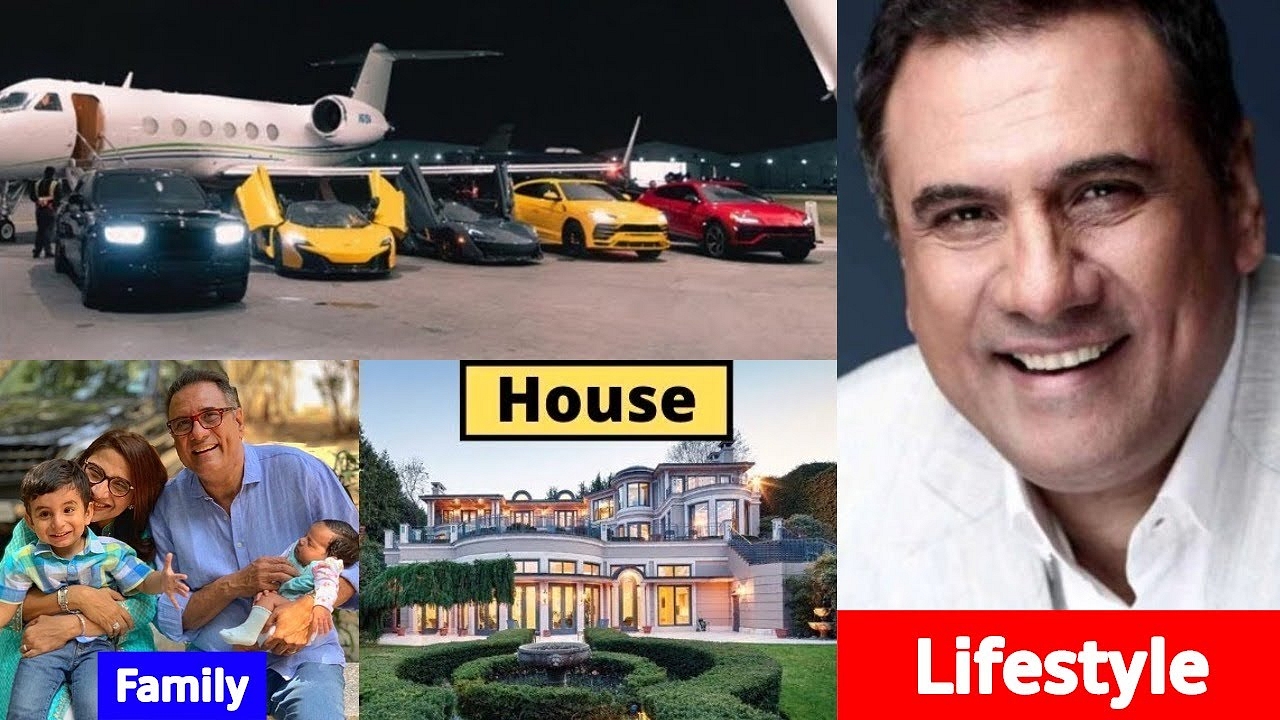 Boman Irani's net worth is projected to be $12 million or 100 crores in 2022. He is an actor, photographer, and voice actor in the Bollywood film business. The Indian film industry has included prominent Bollywood actor Boman in a number of movies. He is renowned for his comic and antagonist roles in movies.

Boman Irani receives a monthly salary of more than 70 lakh rupees. His primary source of income comes from Bollywood movies, where he gets paid well for his acting prowess. Each film pays Boman Irani between 3 and 4 crore rupees in compensation.

In addition to performing, Boman earns a lot of money through endorsing brands; his typical brand endorsement fee is about INR 1 crore. In the past few years, his net worth has increased by 33%. Boman Irani makes 13 crores a year in income.

Boman Irani's Awards & Nominations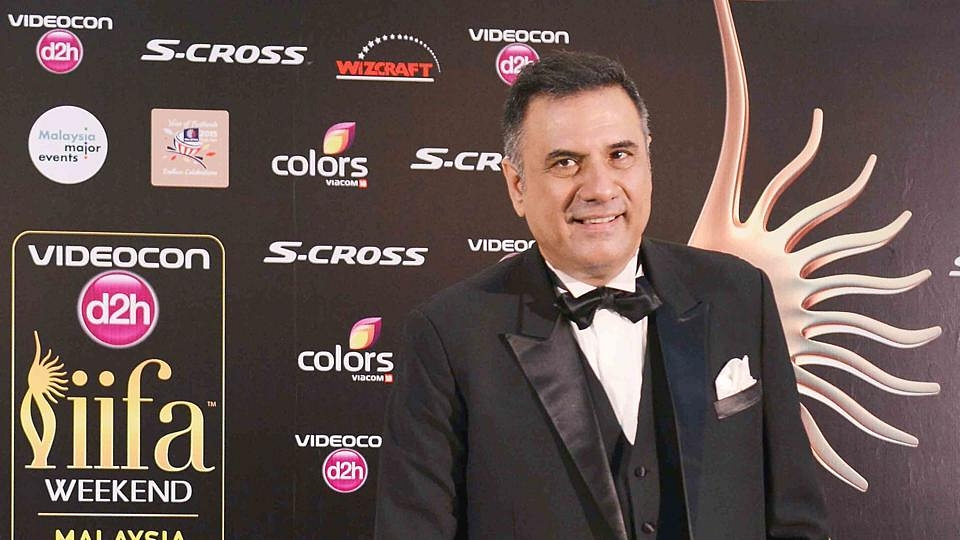 Screen Awards 2004 - Best Comedian for Munnabhai M.B.B.S. - Won
Filmfare Awards 2007 - Best Villain for Lage Raho Munnabhai - Nominated
Filmfare Awards 2010 - Best Supporting Actor for 3 Idiots - Won
Screen Awards 2010 - Best Villain for 3 Idiots - Won
IIFA Awards 2010 - Best Performance in a Negative Role for 3 Idiots - Won
Boman Irani's Interesting Facts and Trivia.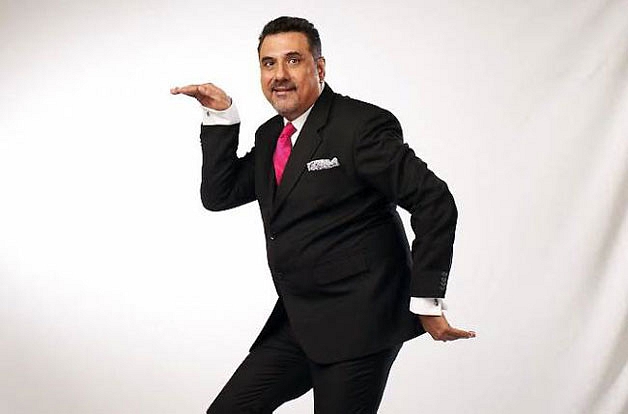 Boman Irani suffered from dyslexia.

Boman Irani has done a waiter's job.

Boman Irani worked as a farsan store worker.

Boman Irani has done photographing neighborhood events and selling images.

Boman Irani was given the opportunity to play Anu Kapoor in Vicky Donor, but he turned it down.

Social Media
Frequently Asked Questions