Nora Fatehi Biography, Boyfriend, Age, Net worth, Movies, Religion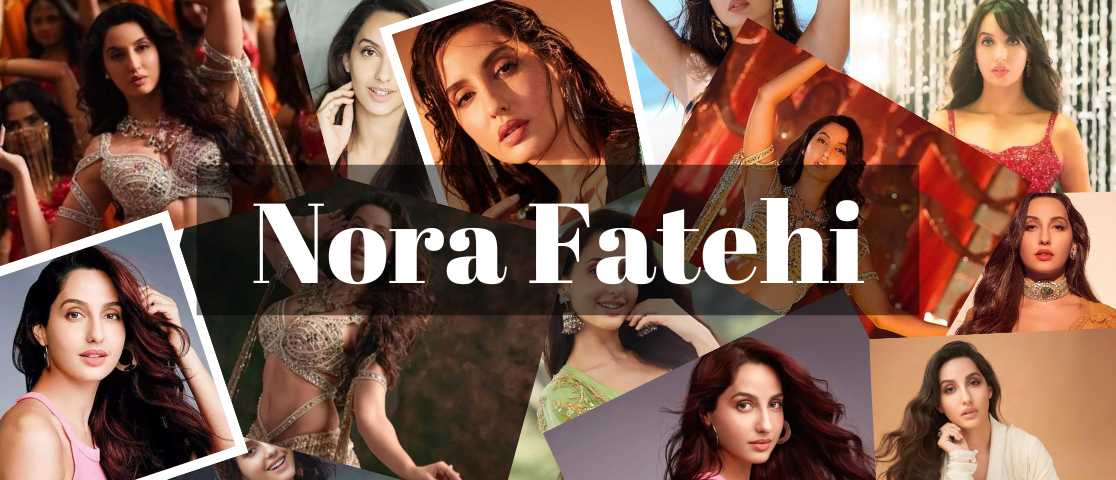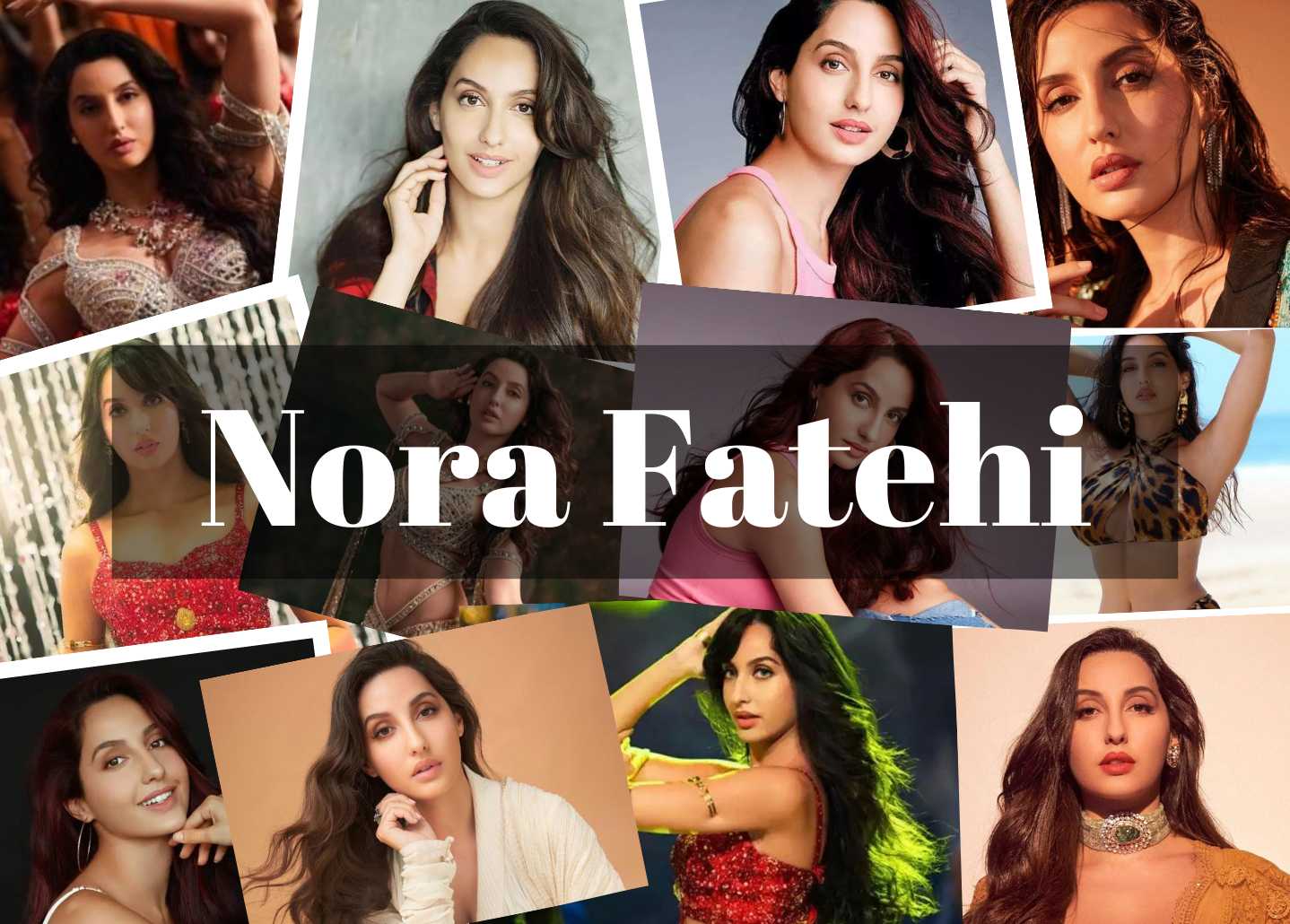 Big Boss contestant Nora Fatehi became the Dilbar Dilbar (Heartthrob in English) of every household in 2018 because of her lovely performance in the Dilbar Dilbar song in the Satyameva Jayate movie. Nora Fatehi age was only 23 years when she got a wild card entry in the Tv Reality shows Big Boss 9 in 2015. Nora Fatehi was also a contestant in the Tv reality show Jhalak Dikhhla Jaa in 2016. Nora Fatehi once was a hookah maker and now she will take your breath away with her belly dancing moves. Let's know more about this Dilbar.
Biography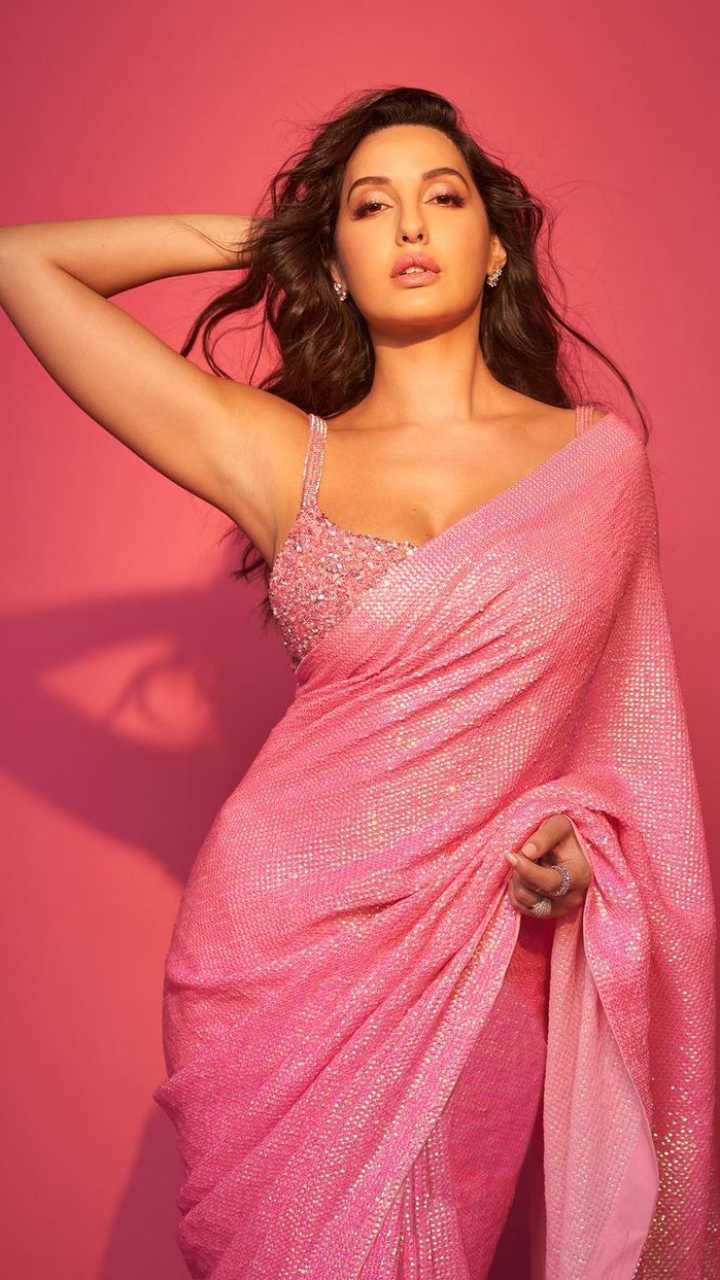 Nora Fatehi, is a Canadian actress, model, and dancer. Nora Fatehi Hobbies are Travelling and Reading. Nora Fatehi's husband is no one as she is unmarried as of 2022.

Nora Fatehi is well-known for her work in the Indian film business. She has made film appearances in Hindi, Telugu, Malayalam, and Tamil. In the Bollywood film Roar: Tigers of the Sundarbans, she made her acting debut. By doing item numbers in movies like Temper, Baahubali: The Beginning, and Kick 2, she rose to fame in the Telugu film industry. She has also appeared in the Malayalam films Double Barrel and Kayamkulam Kochunni.

She participated in season nine of Bigg Boss in 2015 and was eliminated on day 84. She took part in the reality dance competition Jhalak Dikhhla Jaa in 2016. She made an appearance in the Bollywood film Satyameva Jayate where she was featured in the song Dilbar, which was a remake and received 20 million YouTube views on the first day of its release, making it the first Hindi song to achieve such success in India.

Nora Fatehi's real name is Naura Fathi. She also worked together to create an Arabic version of the Dilbar song with the Moroccan hip-hop crew Fnare. In 2019, she co-wrote and co-produced Pepeta, her debut English song for a worldwide audience, with Tanzanian artist and composer Rayvanny.

Age
Nora Fatehi's birthday is on February 6, and Nora Fatehi's birthyear is 1992. Nora Fatehi's place of birth is Toronto, Canada. Nora Fatehi's zodiac sign is Aquarius. Nora Fatehi's height is 5.6 feet. Nora Fatehi's age is 30 years old as of 2022.
Family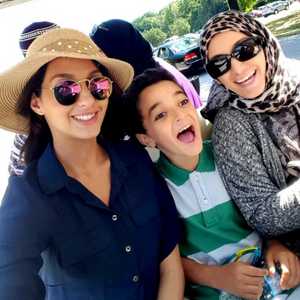 On February 6, 1992, Nora Fatehi was born in Canada as Naura Fathi. Nora Fatehi's parents are from different origins. Nora Fatehi is of Indian and Moroccan ancestry. Her mother is of Indian descent. Omar is her younger brother's name. Nora Fatehi's father is Omar Fatehi. Nora Fatehi's mother's name is not known.

Nora Fatehi signed a modeling contract with the talent company Orange Model Management after quitting college, and they sent her on an assignment to India. She starred in commercials for numerous products during her formative years, including Mexitos Chips and Everyuth Face Wash.

Educational Qualification
After graduating from Toronto's Westview Centennial Secondary School, Nora Fatehi enrolled at York University. She was forced to leave school before earning her degree, though. Since she was young, she has loved music and dance and has always aspired to be an actor. In her childhood, she began studying belly dancing by watching online videos. She hasn't received any formal acting or dance lessons.

Boyfriend and Relationships
Nora Fatehi's husband is no one as she is unmarried. Although actress Nora Fatehi is rumored to have had relationships with three different people as of August 2022.

Varinder Ghuman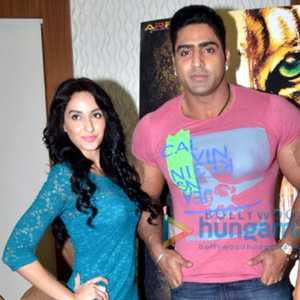 Initially, Nora Fatehi was in a relationship with Punjabi wrestler and professional bodybuilder Varinder Singh Ghuman. Varinder was the first skilled vegetarian bodybuilder in history. He also had an appearance in Roar, Nora Fatehi's directorial debut.

Additionally, Nora Fatehi had a relationship with bodybuilder Varinder Ghuman. They met when Nora was trying to make a name for herself in the field. Varinder was developing his career as well. After a while of dating, the two decided to part ways.

Even though there is no confirmed information regarding their relationship, Nora Fatehi and Varinder Ghuman were the subjects of numerous dating and sighting stories. Additionally, a lot of well-known media outlets claim that they are dating one another.

Prince Narula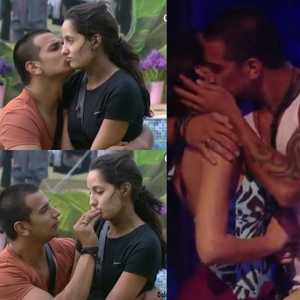 After Varinder, Nora Fatehi was thought to be dating Indian actor and model Prince Narula. The two appeared together in season nine of the reality television program Bigg Boss. Co-contestants Prince Narula and Nora Fatehi on the ninth season of Bigg Boss attracted a lot of public interest because of their chemistry, to the extent that both Nora and Prince were frequently questioned about their relationship' after the competition concluded.

Even Prince implied a relationship between the two. I'm standing by Nora. We are in a relationship and getting to know one another better. She is comparable to me and appeared on the show when I was having a bad day. She encouraged me and gave me support. When someone is kind to you in such a home, it is simple to become attracted to them, he told in an interview.

Nora Fatehi outright denied dating Prince Narula when he first claimed to be seeing her.

Angad Bedi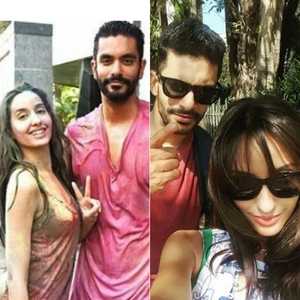 According to reports, Nora Fatehi and Angad Bedi first connected at the lavish wedding of Yuvraj Singh and Hazel Keech. They can be seen having a blast on the dance floor in numerous videos that have surfaced on the internet. When Angad Bedi was spotted with Nora at the wedding, rumors began to spread.

After that, Nora Fatehi and Angad Bedi frequently appeared together at social gatherings and parties. They both chose not to discuss their relationship, though. Even further, Nora Fatehi added in an interview that Angad Bedi is one of her closest friends and that nothing is happening.

Angad Bedi got married to Neha Dhupia as the world was focussing on Nora Fatehi and him. Everyone was shocked by the news because there had been no rumors linking Neha and Angad. After that, Angad Bedi and Nora Fatehi reportedly developed a cold vibe for one another and stopped communicating.

In a previous interview, Nora Fatehi discussed her relationship with Angad Bedi and mentioned that everyone has breakups. She continued by describing how, following the split, she remained broken for almost two months. She continued by saying that she had also lost hope in her job around that time. Nora Fatehi added that she has now made the decision to let the past go.

Struggles
The dedication of Nora Fatehi is a great inspiration. Nora Fatehi has held a variety of jobs, including waitress, salesperson of lottery tickets, and employee at a men's apparel business.

Parents and Nora Fatehi's Struggle with them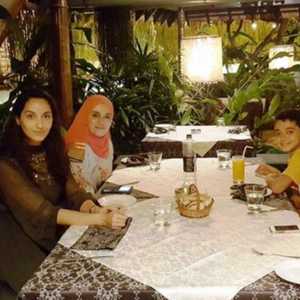 Since Nora Fatehi was a little child, Nora had a passion for dance and aspired to be a performer, but her parents had strong opposition to this. Nora began dancing in private when she was beaten up and punished for dancing in the house. Although the insane Nora never stopped dancing behind her mother's eyes, she would have been severely punished if her mother had found it.

Nora's family was never in favor of her going into show business and acting, but she persisted and arrived in India with just 5,000 rupees. She then had the impression that as soon as she arrived, the industry would throw open doors for her. But as she faced reality, she realized what was really going on. Nora Fatehi's true struggle began after she arrived in India, and it continued for many years. Even so, Nora persisted in looking for a chance, and after appearing in the Satyamev Jayate song Dilbar and she discovered the opportunity one could die for.

In an interview, Nora Fatehi stated, There was a point when I used to get tormented at school because of my dance. I used to get laughed at by people who claimed I couldn't dance. But things have changed, and the actress has given some outstanding performances.

Early Job Struggle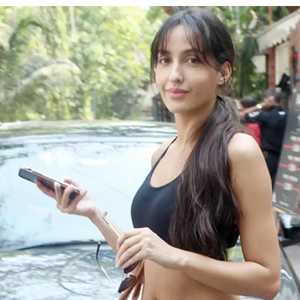 Nora Fatehi's age was 16 when she had her first job

Nora Fatehi's parents were not rich. Nora Fatehi stated that she has been working since she was a high school student on a chat show. My first-ever job was as a retail sales associate at a mall that was directly next to my high school so I would finish my classes and head there, the actress said when asked about it. I was 16. There were several reasons I had to work. There were numerous financial difficulties in my family, and I was expected to stand up and serve as the breadwinner.

Accepting odd jobs

I was selling suits and putting together ensembles while working in a men's apparel store. I took many actions after that. In restaurants, pubs, and shawarma joints, I worked as a waitress. I had a job selling lottery tickets and making cold calls for a telemarketing company. Do you wish to purchase this ticket, ma'am? and 90% of the time, they were similar to (imitates the sound of a phone hanging up). I once had a commission-based job at McDonald's. I accomplished everything.

On the way a foreigner is treated in this industry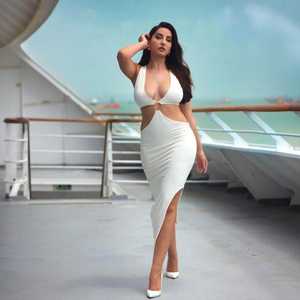 Nora Fatehi spoke candidly to a Tabloid about what it's like for foreigners who come here to succeed in business.

She stated: I still recall the first agency that brought me from Canada here. They acted really aggressively, and I didn't feel like I was being led in the correct direction. In order to prevent me from leaving, they informed me, We are not going to pay you your money.

At the time, I also lost 20 lakhs that I had earned from my advertising campaigns. But I reasoned that it would be wiser to sacrifice it for a higher goal.

Sharing a residence with Eight Females
Nora Fatehi was forced to live in an apartment with eight girls. When I first entered this flat, I was astounded and in a panic. My housemates stole my passport, forcing me to leave India and temporarily return to Canada, while discussing her tough times, the actress Nora Fatehi confessed.

Being taunted because of her Accent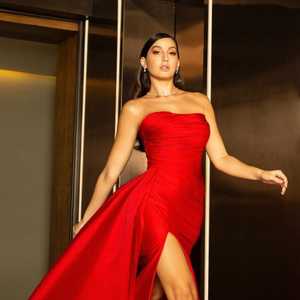 Many people also teased Nora Fatehi for having an accent. When discussing it, she remarked, that I began studying Hindi, but the interviews were quite traumatic for me. I blew it because I wasn't psychologically ready and looked foolish.

People were incredibly hard-hearted. They wouldn't only be cruel, but they would also laugh in my face as if I were a clown. They'd intimidate me.

It was embarrassing. I used to sob as I rode back to my house. We don't need you here, a certain casting director once told me to go back, I won't soon forget that.

Career and Movies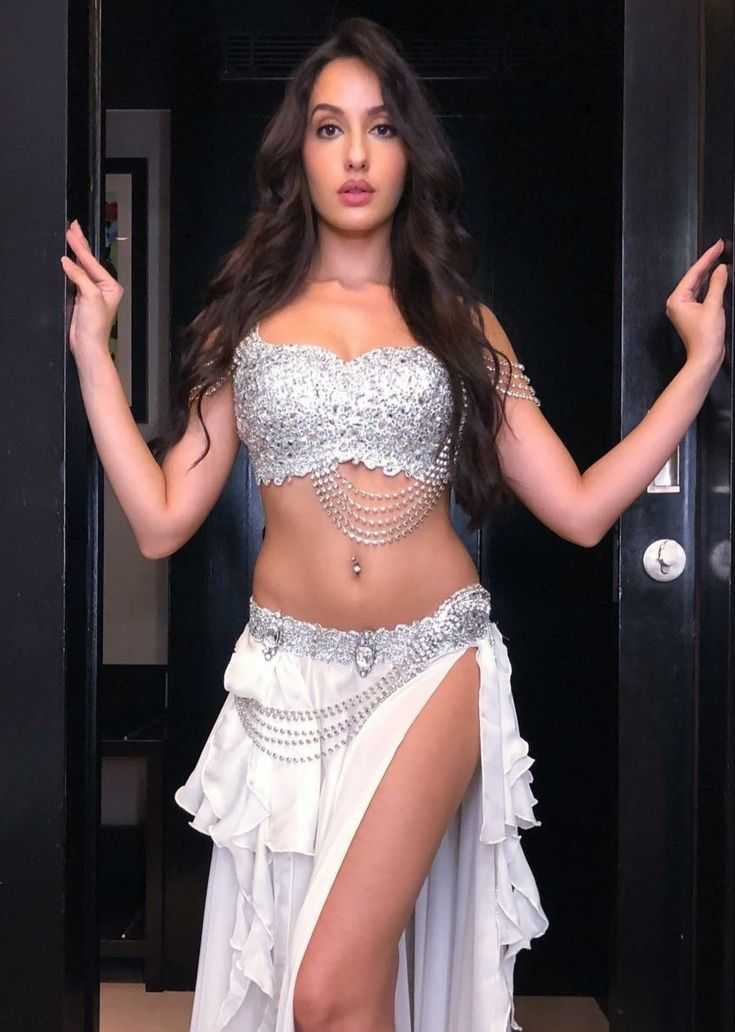 Roar: Tigers of the Sundarbans, a Hindi film, was where Nora Fatehi made her acting debut. Nora Fatehi's age was 22 years when she made her debut in the movie. She then made her film debut in Telugu with the item song Ittage Recchipodham in Puri Jagannadh's Temper. She also had a guest appearance in the Mahesh Bhatt and Vikram Bhatt-produced movie Mr. X alongside Emraan Hashmi and Gurmeet Choudhary. Later, Fatehi made appearances in item songs for movies like Kick 2's Kukkurukuru and Baahubali: The Beginning's Manohari.

She acquired the Telugu film, Sher, at the end of June 2015. She went on to play opposite Varun Tej in the Telugu film Loafer, which is directed by Puri Jagannadh, at the end of August 2015. She signed up for the movie Oopiri at the end of November 2015. As a wild card participant, Fatehi entered the ninth-season Bigg Boss house in December 2015. She stayed at the residence for three weeks before being kicked out after 12 weeks (Day 83). In 2016, she also participated in Jhalak Dikhhla Jaa. She played the principal actor opposite Sanjay Suri in the film My Birthday Song.

She agreed to an exclusive artist contract with the record company T-Series in February 2019. She appeared in movies, music videos, web series, and web films. She next made an appearance in the 2020 dance movie Street Dancer 3D, her first appearance as a supporting character. Nora Fatehi became the first female African-Arab singer whose song Dilbar received one billion views on YouTube on March 6, 2021.

Roar: Tigers of the Sundarbans (2014)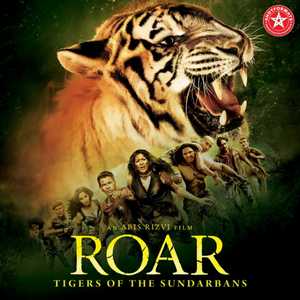 In 2014, Kamal Sadanah wrote and directed the Hindi-language movie Roar. Salman Khan gave the movie its world premiere on July 31, 2014, at a gathering in Mumbai, ahead of its October 31 release. The famed white tiger, who is searching for her cub, is featured in an epic story in which a group of people must outwit her keen senses.

Roar features aerial shots of the Sundarbans, over 800 special effects shots, and scenes that depict the battle between animals and humans that were filmed in a dense mangrove forest. Using trained tigers from Los Angeles and Thailand, director Kamal Sadanah remarked, We spent four months performing the test shootings and we composited these sequences with the ones taken at Sundarbans with VFX. Finally, he mentioned that he and his producer Abis Rizvi had to enroll in an online visual effects course.

Big Boss 9 (2015) Tv Show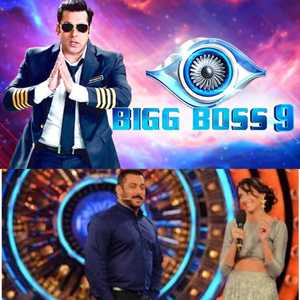 Bigg Boss 9 displayed the romance between Prince Narula and Nora Fatehi inside the glass-walled home.

During Nora Fatehi's stay at the home, the Bollywood actress fell for the real participant. Since the lovers were openly making love on national television and showed no fear of the cameras installed in the house, much was said about them. Without regard for the outer world, Nora and Prince kissed, hugged, proposed to, and quarreled with one another.

Unfortunately, Nora was ousted prior to the finals and was forced to part ways with Prince and the Bigg Boss house. Prince had told Nora that he loved her. She had played coy and requested some time to consider his offer. Later, she confessed to Prince that she was too embarrassed to accept his proposal of love in front of the other participants.

Jhalak Dikhhla Jaa 9 (2016)
The stunning actress and model Nora Fatehi also appeared on season nine of the celebrity dance competition show Jhalak Dikhhla Jaa 9. Nora Fatehi, a former Bigg Boss competitor, is currently proving her mettle on the ninth season of the dance reality series Jhalak Dikhhla Jaa. Since the start of the show, Nora has put on several incredible performances that have earned her high praise from the judges.

According to a story in The Times of India, Nora's performance completely floored judge Jacqueline Fernandez, who even told her that she (Nora) is a greater belly-dancer than Katrina. That certainly is a compliment!

The former Bigg Boss competitor was seen dancing alongside the legendary dancer Govinda in one of the photos she shared on social media. Amazing moment! Nora had written as the caption for the image. I'm teaching Bellydancing to Govinda, the king of dance !

In an article by one media house, it was stated that Nora and her choreographer Cornel had prepared an act with several LED effects. But the performance looked shoddy because the lights didn't operate as they should have. Also confirming the news to media house was Nora. Yes, I'm quite disappointed in how I performed. Our plans didn't work out as we had hoped. The LEDs weren't working due to a technological error, which gave our act a mediocre appearance. Sadly, we discovered it after packing up. Our marks will remain the same even though we had to reshoot the entire act. At the tenth place, she was outed from the competition.

In 2022 Nora will now be seen judging the same program in which she previously competed as a participant. After a five-year halt, Jhalak Dikhhla Jaa is back, and Nora will be judging Jhalak Dikhhla Jaa 10. She is both really grateful for the opportunity and extremely emotional. On the other side, she is overjoyed to have this chance to work with Madhuri Dixit.

Naah Music Video (2017)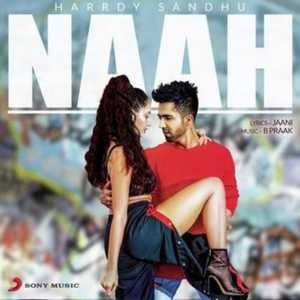 Harrdy Sandhu's Punjabi single Naah features Nora Fatehi.

Jaani wrote and composed the song, and B. Praak orchestrated it. Arvindr Khaira organized and photographed the dance routine, and Nora Fatehi, a Moroccan model, plays Sandhu's love interest in the video.
The song Naah was reworked as Naah Goriye for the movie Bala with vocalist Swasti Mehul. Ayushmann Khurana, Harrdy Sandhu, and Sonam Bajwa could be seen swaying to the music in the music video for the song.
One of the biggest Punjabi hits of the year was the song. One of the most popular Punjabi songs on YouTube is this one. On YouTube, it has 560 million views as of August 2022.

Satyameva Jayate (2018)
A string of tragic events occur in the life of Inspector Adi (John Abraham), who is on a quest to combat corrupt police officials. When DCP Shivansh (Manoj Bajpayee) assumes control and begins a serious crackdown on him, things for Adi become complicated.

Dilbar Song

Tanishk Bagchi has remade the first song of the movie, Dilbar, from the 1999 film Sirf Tum, originally performed by Alka Yagnik and composed by Nadeem-Shravan, for this movie in the voices of Neha Kakkar, Dhvani Bhanushali, and Ikka. It was made available on July 4, 2018. The song gained popularity after being reimagined with Middle Eastern musical elements, and its music video featured Nora Fatehi belly dancing. All of the song's versions—including an Arabic-language version—have amassed more than 1 billion views on YouTube.

Twenty million people watched the remake on YouTube the day it was released. It made history by being the first Indian song to top the Billboard YouTube Music Chart at number three.The song's Satyameva Jayate rendition is one of the most popular songs on the T-Series YouTube channel with around 1.2 billion views.

Pachtaoge Music Video (2019)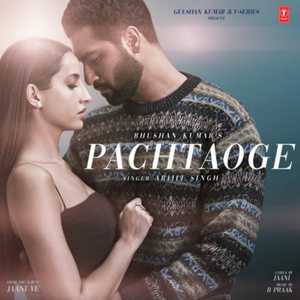 The song depicts Nora Fatehi and Vicky Kaushal's unhealthy relationship. In the nearly five-minute-long clip, Nora Fatehi is blinded by infatuation as Vicky Kaushal remains still, waiting for his love to come back to him. This scene brilliantly captures the essence of contemporary romance. Vicky Kaushal can be seen thinking back on his earlier days with his partner in the video. Nora Fatehi plots to kill Vicky Kaushal in the video, but after doing so, she realizes she made the wrong choice, which puts the song's title, Pachtaoge, into perspective.

Arvindr Khaira, the director, filmed the video in Shimla in June 2019. The song's primary dancing sequences were filmed at Shimla's Gaiety Theatre. It deals with heartbreak, betrayal, and love. Vicky Kaushal, Nora Fatehi, and Prabh Uppal play the protagonists and antagonists, respectively, in the song's music video. Prabh is Nora's boyfriend, and Vicky and Nora are a couple.

Arijit Singh redubbed Atif Aslam's original performance of the song. On August 23, 2019, T-series posted the song on YouTube.
Pachtaoge, which was released in 2019 and has received over 60 crore views.

Fifa World Cup 2022
Nora Fatehi at age of 30 years is performing in FIFA World Cup. A lavish opening ceremony marked the beginning of the FIFA World Cup 2022 in Qatar. And it goes without saying that Nora Fatehi's admirers were glued to their televisions to watch the actress perform. However, the actress failed to appear. Yes, you heard correctly. Many people tweeted about Nora's performance after the opening ceremony to get more information. Another person asked, Where is Nora Fatehi? Another remarked I had read somewhere was that #Norafatehi had to perform at FIFA too.. didn't happen. She was not present at the FIFA world cup 2022 opening ceremony, and we are waiting. Notably, Nora Fatehi's performance was planned for the FIFA Fan Festival on November 29, alongside other international celebrities, rather than the opening ceremony.
New and Upcoming Movies

The upcoming Indian comedy film Thank God.

Thank God is being produced by T-Series and Maruti International and was written and directed by Indra Kumar.

Sidharth Malhotra, Ajay Devgn, and Rakul Preet Singh play the main characters in the movie.

In "Thank God," Sidharth Malhotra and Nora Fatehi will jam to the Hindi version of "Manike Mage Hithe."

Career Timeline
Controversy
Terrence Lewis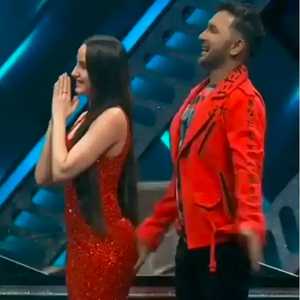 Nora Fatehi's butt was touched by Terrance Lewis. In the last several years, Nora Fatehi has gained a lot of popularity.

She has been in numerous music videos and reality TV series. The actress has been involved in a controversy on occasion.

This image shows Terrance Lewis from a popular video.

Terrance appeared to be touching her butt in the video. Later, Terrance and Nora agreed that the footage had been modified.

Questioning by the directorate
The Enforcement Directorate (ED) reportedly interrogated Nora Fatehi for more than eight hours in October 2021.
This was in relation to the scam artist Sukesh Chandrasekhar-related Rs 200 crore extortion case.

Dress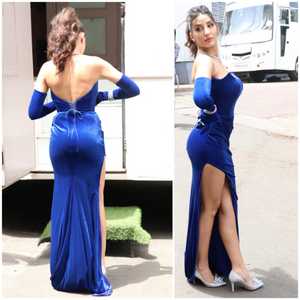 The Indian cinema industry has seen Nora Fatehi make significant progress. With her natural talent, she has finally succeeded in carving out a niche for herself.

The actress, who is renowned for her outstanding dancing and toned body, frequently attracts attention by wearing stunning clothes. but also receives abuse from time to time for her outfits.

She was recently humiliated when she wore a velvet outfit. Internet users made fun of her lengthy gown's trail and joked that she was sweeping the streets with it.

She has received ribbing in the past for her uncomfortable clothes. In light of that, let's take a look at some of Nora Fatehi's previous controversies.
Net worth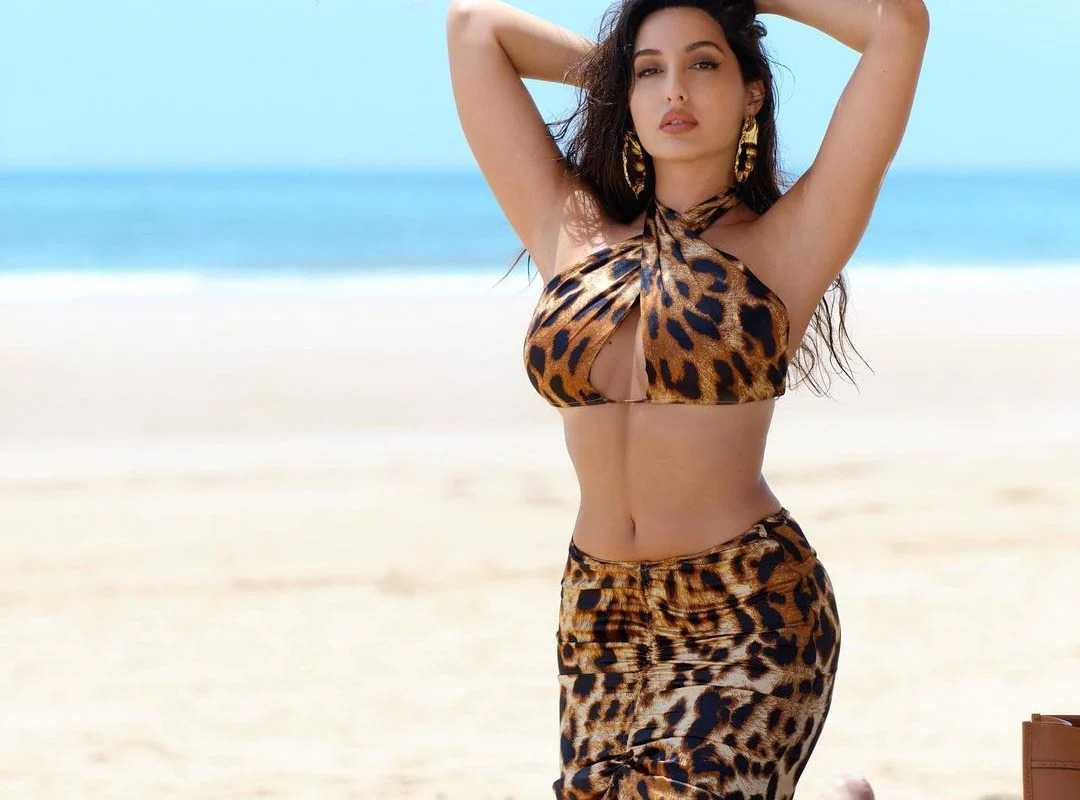 Nora Fatehi's projected net worth as of 2022 is $4 million, or roughly Rs. 30 crores. Nora Fatehi's estimated Monthly Salary is 25 Lakhs rupees per month.

For a film, Nora Fatehi charges Rs. 1 crore, and for a song, Rs. 50 lakh. She makes about Rs. 25 lakh every month from social media ads.

She purchased this luxurious home in India.

She also owns many real estate properties in other nations.

Nora Fatehi's collection of automobiles is average. She has a handful of the finest luxury vehicles in existence.

Nora Fatehi owns a pricey purse that costs 3.3 lakh.Nora Fatehi owns BMW and Volkswagen vehicles.

4 Interesting Facts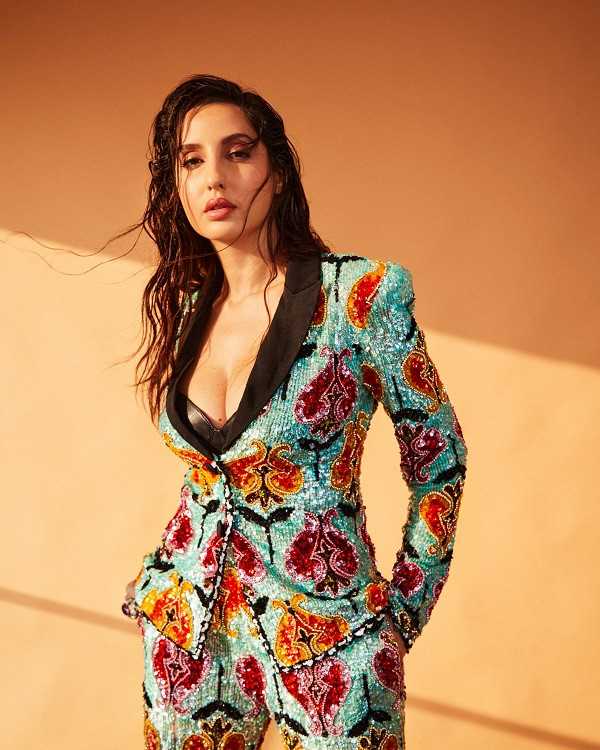 As a Polyglot, Nora. Nora speaks English, Hindi, Arabic, and French with ease.
She studied belly dance by watching YouTube videos. Nora depended on YouTube for her dance instruction because she never received professional training.
Actually, Fathi is her last name. To make her name simpler to say for an Indian audience, it was altered to Fatehi.
After her parents got divorced and her father moved out, she started studying political science and international studies but had to stop to take care of her brother.
She once produced hookah for hookah bars.Nora took over as her brother's primary carer after her parents got divorced. She spent the first few years after high school graduation working as many jobs as she could, including telemarketing, customer service, waitressing, bartending, and at one time, even producing hookah for hookah cafés.
She was defrauded by 20 lakhs.The shift was difficult for Nora when she first went to India after accepting a modeling contract. Little wonder, really. In addition to having her passport taken by one of the females she was flat-sharing with, the modeling agency conned her out of the Rs 20 lakh she had made from ad shoots. This forced her to make a fast (but temporary) retreat back to Canada.
Profile Summary
How to book a personalised celebrity video wish from a celebrity similar to Nora Fatehi?
Knowing about Nora Fatehi is so much fun. How about getting a message from a celebrity similar to Nora Fatehi? Tring makes it possible!

Now you can get a personalised celebrity video message from over 12000+ celebrities!

What's better than your favourite celebrity making a video for your loved ones? This is your chance to get a personalised celebrity message from celebs like Daisy Shah, Shankar Mahadevan, Shaan, Salim Merchant, Shraddha Arya and many more!

All the best experiences, moments and special wishes in one FREE Celebrity Video!

It takes just 4 steps to share the best anniversary wishes with your wife. Surprise your loved ones now!


Click here to fill out the form above.
Fill in the required details
Click on "Claim Your Rewards"
Select your favourite celebrity.
Your Personalised Celebrity Shoutout Video/Message will be delivered to your mail/Whatsapp, which takes care of your pocket as well!
Ready to make memories? Book your wish now!
Social Media
Frequently Asked Questions