Yuvraj Singh | Biography, Affairs, Struggles, Networth, Fact

Faraz Shaikh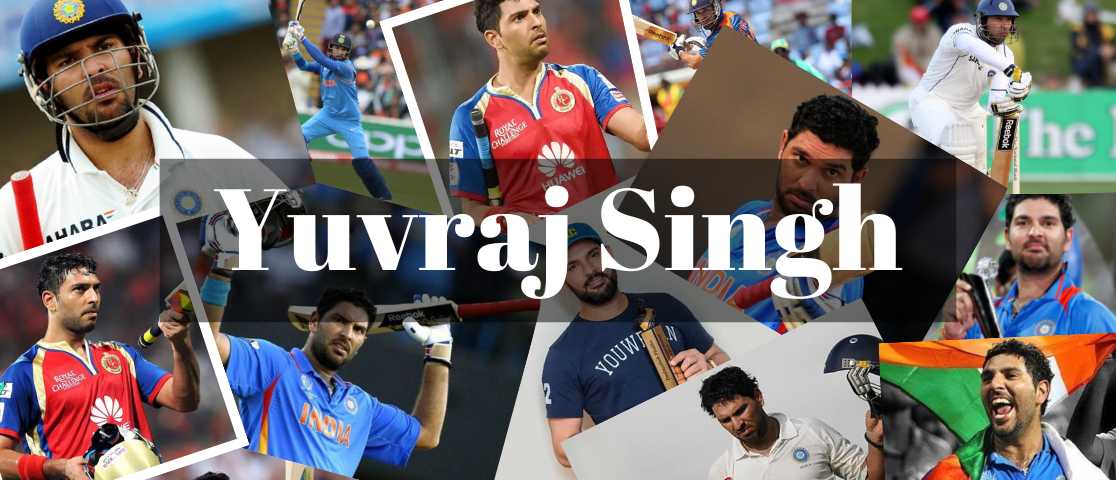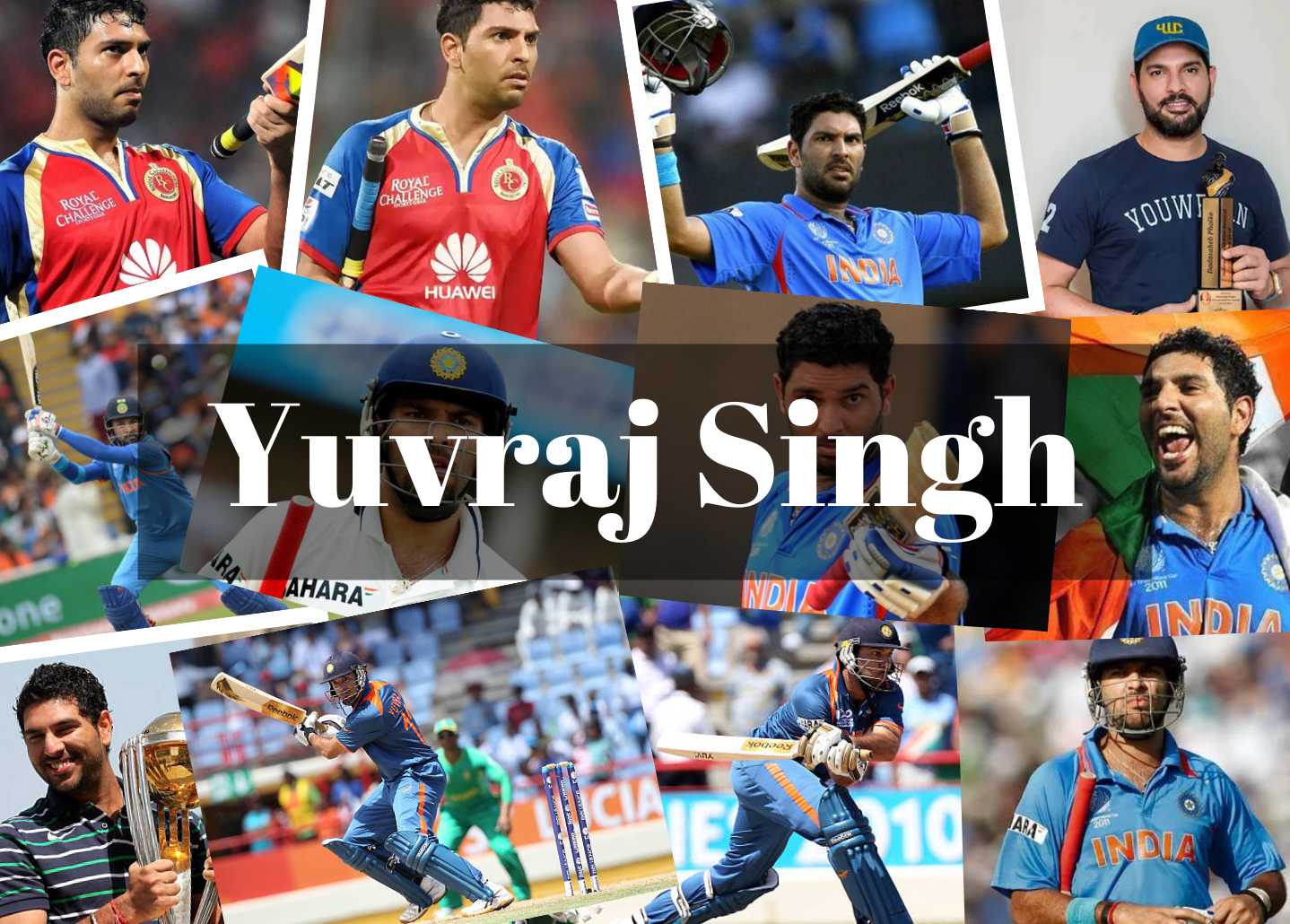 Yuvraj Singh's Biography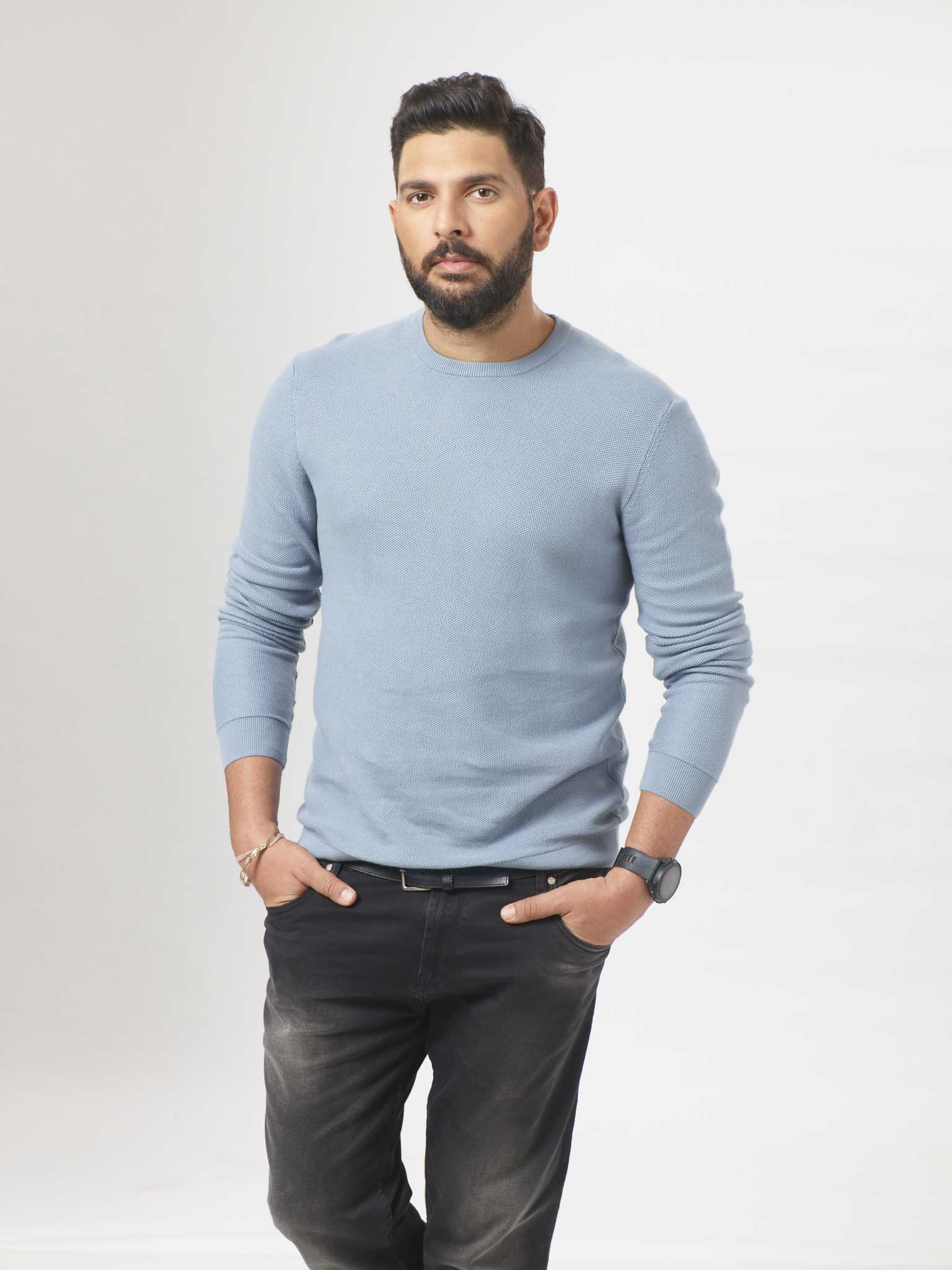 Yuvraj Singh, a former cricketer for India who competed in all formats of the game, was born on December 12, 1981. Yuvraj Singh is renowned for his aggressive batting style and all-around prowess. He batted left-handed in the middle order and bowled slow left-arm orthodox. Yuvraj Singh would undisputedly be the first Indian cricket superstar of the twenty-first century. One of the greatest left-handed batsmen the game of cricket has ever seen is the largely forgotten legend of Indian cricket. Yuvraj Singh is an Indian cricket player who served as the team's vice-captain from 2007 to 2008 in One Day International (ODI) matches.

In a Twenty-20 match against England in the 2007 World Twenty-20 Cricket tournament, Yuvraj is renowned for hitting consistent six sixes in a Stuart Broad over. Yuvraj started playing cricket at a young age and scored 358 runs against the Bihar Under-19 Cricket team in the Cooch-Behar Trophy final match in 1999-2000 while captaining the Punjab Under-19 Cricket team. Following this, he also competed for the Under-19 National Cricket Team in the Under-19 Cricket World Cup, which was held in Sri Lanka in January 2000. The Indian team, which eventually won the championship, was captained by Mohammed Kaif.
Claim Your FREE Celebrity Shoutout
✕
Claim Now!
Yuvraj Singh's Family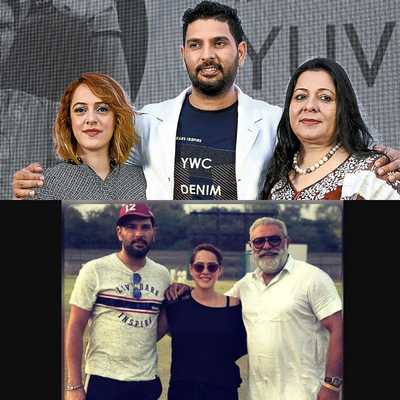 Yuvraj Singh was born on 12 December 1981. Yuvraj Singh's age as of 2022 is 41 years. Yuvraj Singh's zodiac sign is Sagittarius. Yuvraj Singh is from Chandigarh, India. Yuvraj Singh's parents are Yograj Singh and Shabnam Singh. Yuvraj's childhood favourite sports were tennis and roller skating, and he excelled at both. In addition, he triumphed in the national under-14 roller skating competition. His father told him to focus on cricket instead of skating and tossed the medal Yuvraj Singh received from skating in the trash. Every day, he would drive Yuvraj to the gym.
Yuvraj Singh's Education
Yuvraj attended Chandigarh's DAV Public School for his education. He graduated with a degree in commerce from Chandigarh's DAV College, part of Punjab University. Additionally, he played two brief child star roles in Mehndi Sagna Di and Putt Sardara. At the age of 13 years and 11 months, Yuvraj made his debut for Punjab Under-16s against Jammu and Kashmir Under-16s in November of the 1995–1996 season. Yuvraj was given a promotion to the Punjab Under-19s in 1996–1997, and he scored 137 runs against the Himachal Pradesh Under-19s. Yuvraj proposed to Hazel Keech in 2015, and they wed on November 30, 2016. He bought a lavish penthouse in Chattarpur, South Delhi, in February 2021. In January 2022, the couple welcomed a boy into the world.
Talk To Similar Celebrities
Yuvraj Singh's Affairs and Relationships
Yuvraj Singh - Deepika Padukone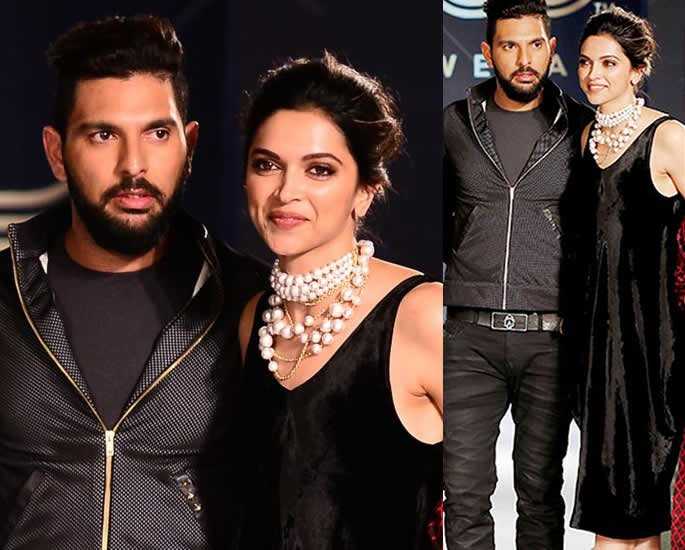 Few people can recall, but Yuvi and Deepika became friends because they both have a sports background. It was reportedly a brief relationship. In an interview, Yuvraj once discussed their split "I had just returned from South Africa when we met in Mumbai through mutual friends. We felt a connection and were curious to learn more. We didn't spend enough time together to determine whether it would last a long time. She eventually moved on, and I did too." Deepika apparently developed feelings for Yuvraj Singh when Dhoni was striving for her affections. They were spotted together at a number of events, which started the dating rumours. Back then, rumours that they even got engaged in a private ceremony were common. As soon as the rumours of their romance started, they quickly faded. They were spotted together at a number of events, which started the dating rumours.
Yuvraj Singh - Riya Sen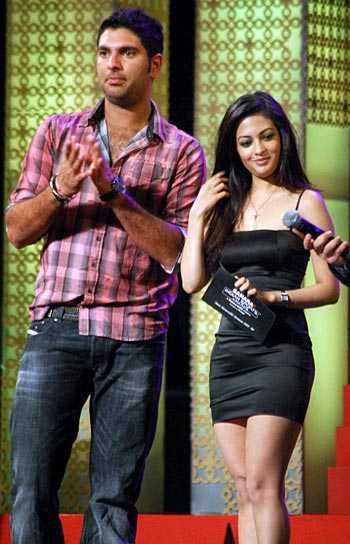 The alleged romance between Yuvraj and Riya was intended to last only a short while. They reportedly met at a party and clicked right away, which led to them briefly dating. Alleged love between Yuvraj and Bong beauty A short time after his breakup with Deepika Padukone, Riya Sen began making the rounds. At a party, Yuvraj ran into Munmun Sen's daughter, and the two fell in love at first sight. Additionally, the pair were seen holding hands at social gatherings. Yuvraj Singh of the Indian cricket team was also linked to the actress. According to reports, he was looking for someone after splitting up with Deepika. They apparently met at a party and liked each other, but things couldn't progress because of their opposing temperaments
Yuvraj Singh - Kim Sharma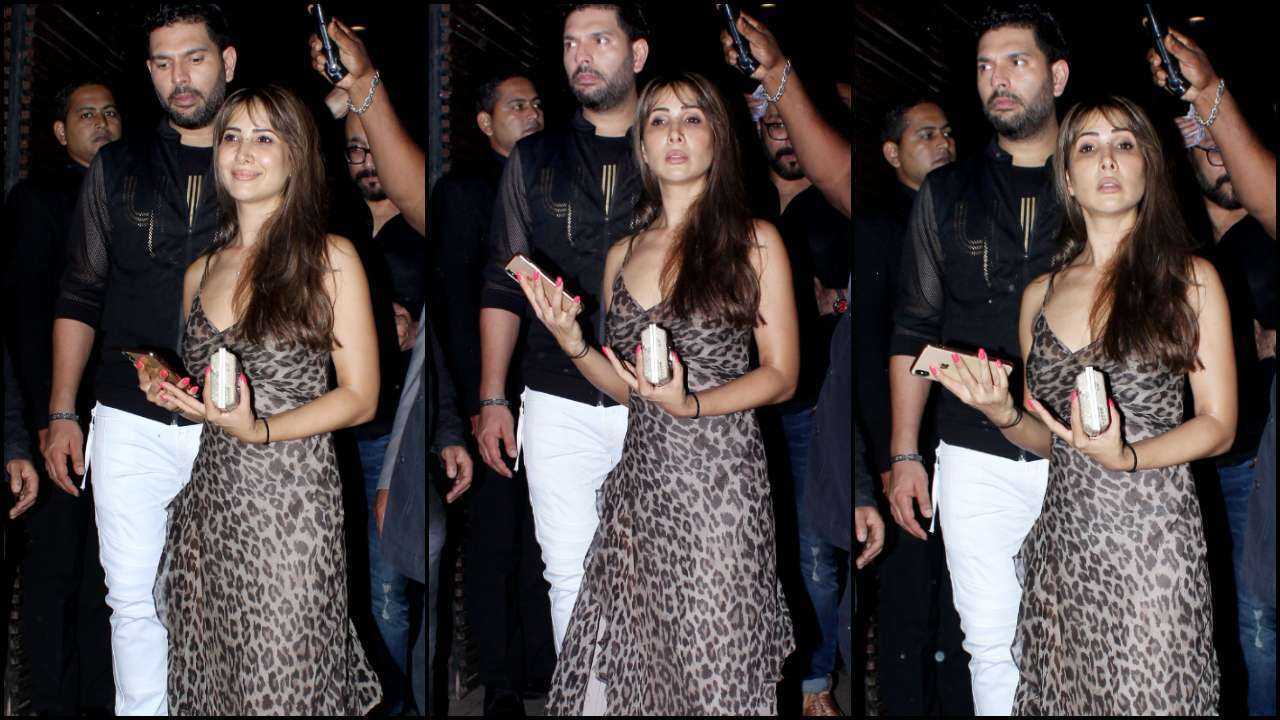 Yuvraj Singh and actress Kim Sharma were in a serious relationship for over 4 years during the early years of his cricket career. According to reports, the two split up because his family did not approve of their relationship, and they both moved on. Kim Sharma, the Mohabbatein star, is well-known as Yuvraj Singh's ex-lover. The ex-couple dated for about four years before splitting up in 2007. While some attribute their break-up to Kim's abusive nature, it was later revealed that the couple split up due to Yuvraj's mother's disapproval of the relationship. They reportedly dated for four years while Yuvraj was developing his cricket career. Their romance did not, however, result in marriage. Kim has never mentioned it in public.
Yuvraj Singh - Hazel Keech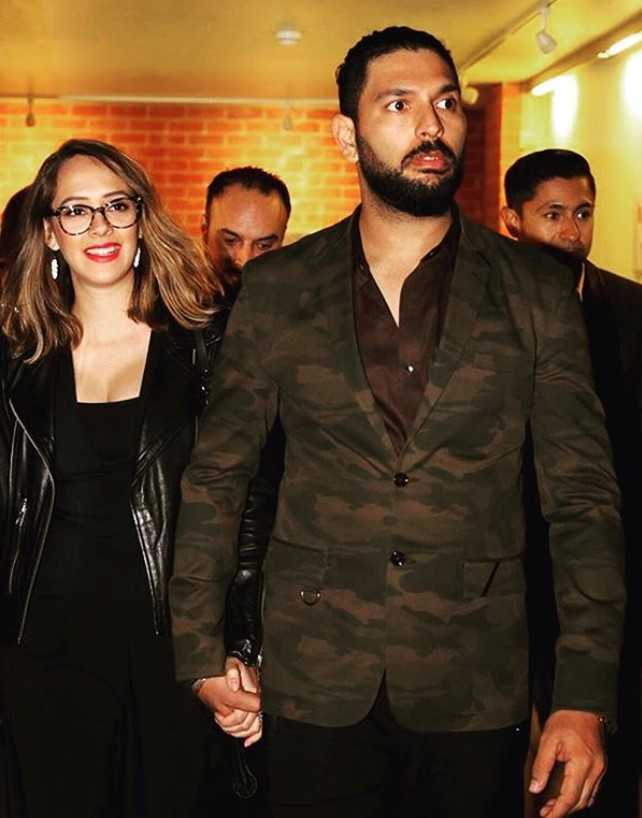 The couple has consistently insisted that it took time and work for their relationship to grow into what it is now. The two first connected at a friend's party, but their romance was anything but traditional. In a previous interview, Yuvraj discussed it and said, 'I first met Hazel in 2011 at a friend's birthday and what caught my attention was her delightful smile. She was actually not grinning at me. But later that night, I managed to get her attention, and I even praised her for the role she played in the movie Bodyguard. However, Hazel had no interest. I must have asked her to go out for coffee seven or eight times, but she never responded! She left me perplexed. I've been shot down before, but being shot down so frequently was something else. I assumed she was seeing someone else, so I made the decision to end it,' he said.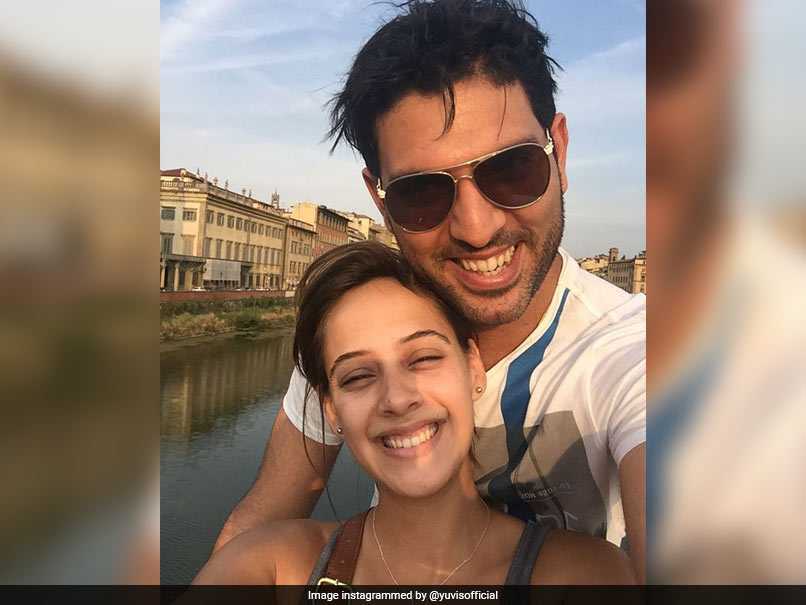 The cricketer was also given a cancer diagnosis in this year, so naturally, pursuing a girl who was obviously not interested took a back seat. The cricketer acknowledged that he, too, had not experienced love at first sight. 'I don't think it exists. When a person is 16 or 17 years old, they experience 'love at first sight.' It took three arduous years for destiny to bring them back together 'She was listed as a friend on my friend and actor Angad Bedi's Facebook page in 2014. I told Angad to stay away from her because I liked her and was surprised that she had made friends with him after only a brief introduction. I then sent her a request, but it took her three months to accept it. After knowing each other for three years and three months, we became friends, and I told her that after all this time, I deserved to go on a date with her. Now, she gave her consent.'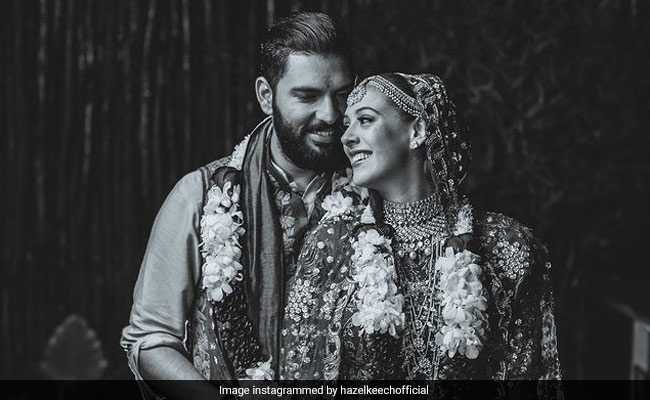 It was a date that took three years, so Yuvraj admits to doing his research to impress his lady love. 'I learned about her work and that she had appeared in Bombay Dreams and the Harry Potter movies. In fact, when she learned that the latter was one of my favourites, she was happy.' Yuvraj finally asked Hazel to marry him on a Bali beach after a year of dating. He admitted, 'I really don't think I'm very good at romance, so I was understandably nervous. The couple announced their engagement on social media in order to finally put an end to all relationship rumours. Yuvraj tweeted, 'Yes I am engaged, because I found a friend for life in Hazel Keech. 'Yes, it's true; I'm getting married to Yuvraj,' Hazel further tweeted.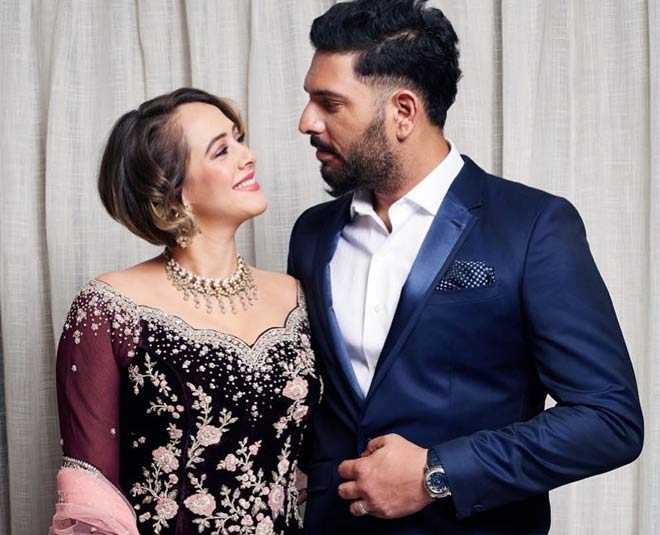 Yuvi explained why he is so infatuated with Hazel in his conversation 'Hazel is a genuine, honest person who is aware of the real me, in contrast to most people who are only interested in my life because they are motivated by some agenda. It's reassuring that she has no interest in what I do on the field. She has the same outlook on life as I do; we both enjoy having fun and pushing ourselves to do our best. When you are with someone like that, life is interesting.' Hazel's response was brief: 'I'm so grateful to have found such an amazing person,' she said. Yuvraj proposed to Hazel Keech in 2015, and they wed on November 30, 2016.
Yuvraj Singh's Career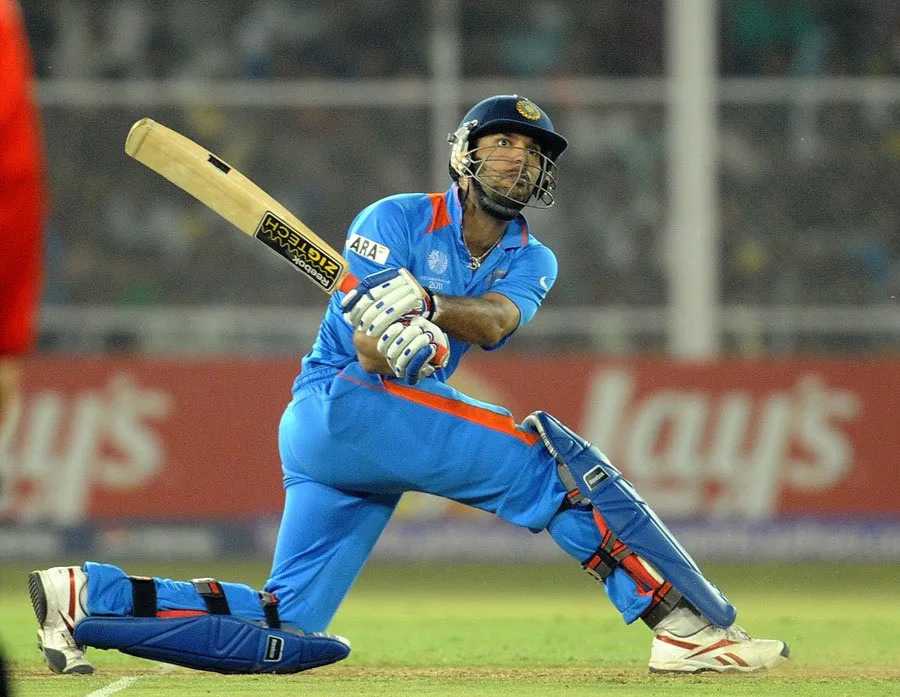 On October 3, 2000, in Nairobi, Yuvraj Singh played his first One Day International (ODI) cricket match against Kenya. Despite not having the opportunity to bat in the game, he failed to claim a wicket and allowed 16 runs to be scored. Just four days after his ODI debut, against Australia, Yuvraj displayed his batting prowess by scoring 84 runs off just 80 balls. On October 16, 2003, at Mohali, he played against New Zealand in his first Test match. In the game, he scored 25 runs, including 3 fours and 1 six. Yuvraj is primarily a left-handed batsman and frequently bowls as a left-arm conventional spinner. He is thought to perform better as a batsman against spin bowlers than fast bowlers. According to a study, Yuvraj was the fourth-ranked fielder in the world in terms of having the most effective run-outs in One Day International (ODI) Cricket matches between 1999 and 2005.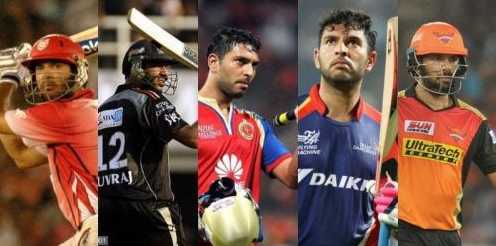 Yuvraj Singh is also one of the Indian Cricket team's most effective fielders. Yuvraj's fielding contributed to 21 run-outs during the 131 ODI games he participated in during his tenure. Yuvraj Singh has played 28 Test matches in his overall Test Cricket career as of April 2009, scoring 1387 runs, including 3 centuries and 6 half-centuries, with an average of 35.56 runs and a highest score of 169 runs. In these games, he was successful in taking 7 wickets while conceding 316 runs at an average of 45.14 runs. He has played 232 One Day International (ODI) matches as of April 2009, during which time he has scored 6850 runs, including 11 centuries and 40 half-centuries, for an average of 37.43 runs and a highest score of 139 runs. He took 72 wickets in these games, conceding 2849 runs at an average of 39.56 runs.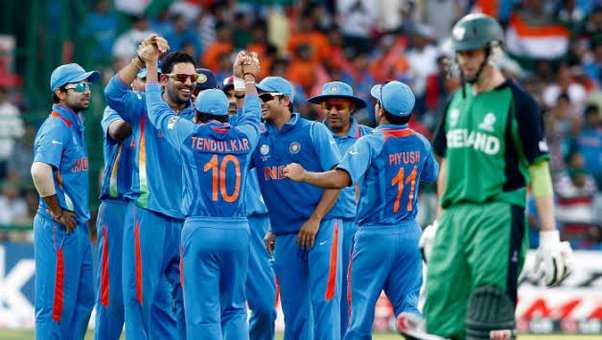 After his impressive performance, he was chosen to serve as MS Dhoni's backup for the 2007 World T20. The moment of awe came when he hit Stuart wide for six sixes in an overall in various directions. With a 70 off 30 balls against the formidable Australians, he assisted India in reaching the finals. Despite a few dropouts, his golden period continued. His greatest success came during the 2011 ICC World Cup, where he was named Man of the Tournament for his game-winning innings, which included more than 300 runs and 15 wickets. He played for Pune Warriors (2011–2013) and Kings XI Punjab during the first two seasons of the Indian Premier League before being acquired by Royal Challengers Bangalore (2014; who later acquired him for 16 crores by Delhi Daredevils (2015). Yuvraj Singh has played 304 times for India in one-day internationals, scoring 8701 runs at an average of 36. He has a respectable strike rate of 87 and 14 centuries to his credit. In June 2017 he played against the West Indies team in his final ODI game.
Yuvraj Singh's Career Timeline
Most Recent Matches
Batting Stats
Bowling Stats
Yuvraj Singh's Struggles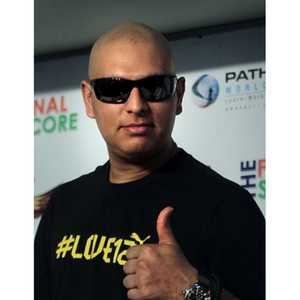 There aren't many athletes in sports history who have returned to the top after beating cancer. Some of the athletes who fought their way back include the cricketers Simon O'Donnell and Dave Callaghan, the cyclist Lance Armstrong (despite his controversial actions), the ice hockey player Mario Lemieux, the basketball player Edna Campbell, the baseball player Mike Lowell, and the football player Eric Abidal. In terms of Indian athletes, Yuvraj Singh stands out as the sportsperson who overcame cancer and was back playing for his country. It was during the World Cup that he would wake up in the middle of the night, struggling to breathe and coughing profusely. After the World Cup, a scan for his chest cavity revealed a tumour, but like any of us, he couldn't believe it and, more importantly, he ignored it because cancer meant leaving cricket, so he kept playing.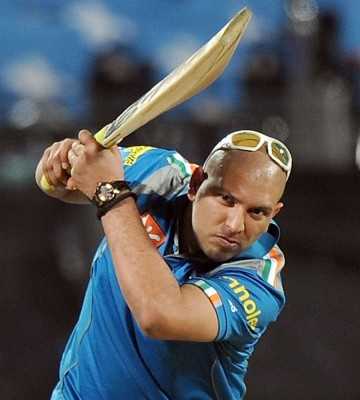 It wasn't until January that further tests revealed that tumour was malignant — a germ cell cancer called a mediastinal seminoma was diagnosed, it was located in between his heart and his (left) lung and it grew about 14 centimetres like a ball. About seven months after India won the World Cup, in November 2011, it was revealed that Singh had a lung tumour. Three months later, it was determined that he had a mediastinal seminoma, a germ-cell tumour between his lungs, and that the tumour was cancerous. It was a huge shock to hear the news. It was difficult to accept that Singh had been in such severe pain the entire World Cup. The all-rounder would later admit that his ordeal actually started earlier than the ICC competition. During India's January 2011 tour of South Africa, he claimed he was throwing up blood.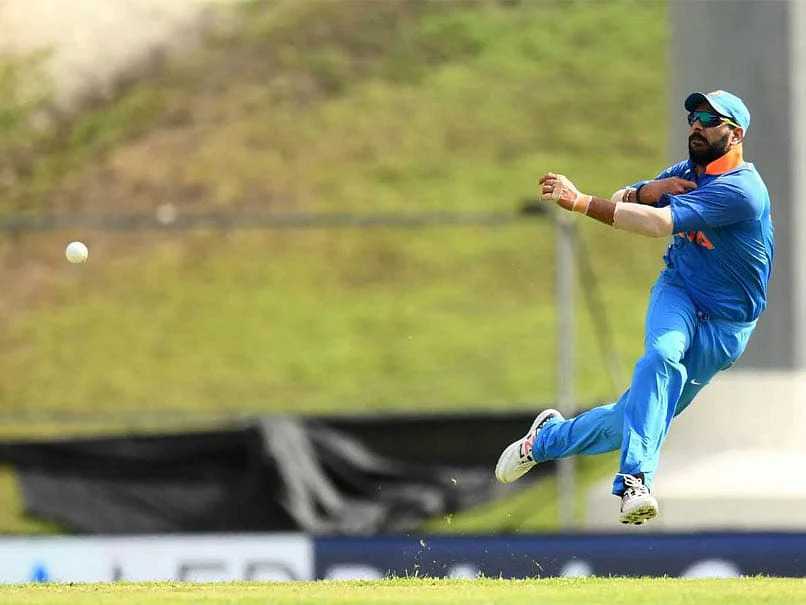 By the time the World Cup arrived, the discomfort and fatigue had gotten worse, and he was concerned for his health. Yuvraj's doctor recommended chemotherapy, and on January 26th, he travelled to the United States for treatment. His chemotherapy began in February and ended in March. In addition to this treatment, he received Ayurvedic treatment and went to rehabilitation in May of the same year. Cancer, one of the most common diseases in the world today, was once thought to be a deadly disease whose name shakes the person from head to toe, but people chose to fight it. Was he not afraid? How could he possibly fight it? Yes, he was scared, and as a result, he postponed the treatment. But can anyone escape the truth? He faced his fears of getting battered and realised, 'Cancer does not mean death.'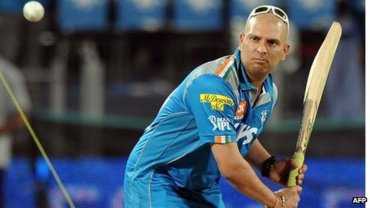 In one of his interviews, he stated, 'Don't be afraid... Be optimistic... Please don't think your life is about to come to an end... Take sound advice and act as soon as possible... If you have a problem with your system, don't ignore it... Look at me, I never thought I'd be able to play for India again, but I've beaten cancer... God has blessed me with this opportunity, and my love of cricket has drawn me back. Yuvraj Singh persevered despite the trauma, though. He received treatment in the US and completed the three chemotherapy cycles in the beginning of 2012. He even set a good example by being open about his experience with the public and frequently posting photos of himself while he was recovering. In April 2012, Singh finished his treatment and went back to India. He eventually returned to the Indian team for the World T20 in August of that same year.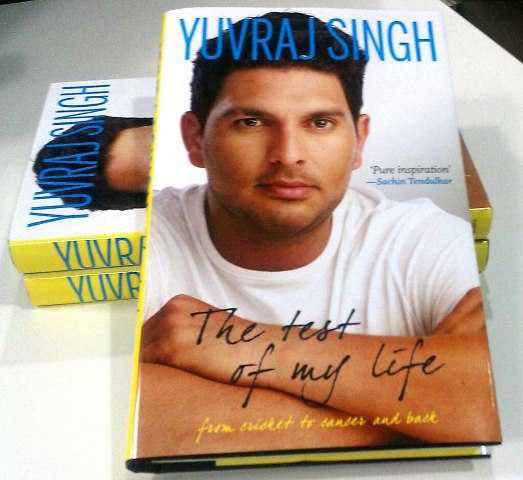 Yuvraj Singh may have joined the Indian team not long after receiving cancer treatment, but he was never quite the same player he had been before. He was kicked out of the team due to his lack of form and fitness, but he was able to return to international cricket in 2013 and 2016, before playing his final game wearing the India jersey in June 2017. But what stands out in all of this is Singh's determination to fight. He never gave up, whether it was the fight against cancer or the later, indifferent form with the bat. He established the YouWeCan Foundation in 2017 to support those in need and raise awareness about cancer. Yuvraj wrote The Test of My Life: From Cricket to Cancer and Back as his autobiography following his battle with cancer

Yuvraj Singh Controversies
Making fun of Yuzvendra Chahal
Starting with the most recent issue. In an Instagram Live conversation with his former teammate Rohit Sharma, spinner Yuzvendra Chahal, Singh began making jokes about his love of creating TikTok videos and called him a 'bhangi,' for which he was called a casteist. Soon after, a Dalit rights activist also reported the athlete to the police. Singh was required to apologise in public: 'This is to make it clear that I have never supported discrimination of any kind, regardless of caste, colour, creed, or gender. I have sacrificed much of my life thus far and will continue to do so. I respect everyone without exception and think that life is sacred 'According to Yuvraj Singh's post. Singh was required to apologise in public: 'This is to make it clear that I have never supported discrimination of any kind, regardless of caste, colour, creed, or gender. I have sacrificed much of my life thus far and will continue to do so. I respect everyone without exception and think that life is sacred 'According to Yuvraj Singh's post. 'I realise that I was misunderstood during a conversation I was having with my friends, which was unjustified. However, as a responsible Indian, I must say that I sincerely apologise if I unintentionally offended anyone's feelings or sentiments.'
Allegations of Match-Fixing By a Union Minister
In 2017, Yuvraj Singh, Virat Kohli, and the team were accused of fixing the ICC Champions Trophy final against Pakistan, which they lost by a huge margin of 180 runs, by the then-Union Minister of State for Social Justice and Empowerment Ramdas Athawale. He even called for an investigation into the matter. After the loss, Athawale spoke to the media and said, 'In the match against Pakistan, someone like Virat Kohli who scores a century so often and other accomplished players like Yuvraj Singh who have scored so many runs in the past looked like they were playing to lose.'
'Substance Abuse' Charged
Akanksha Sharma, Yuvraj Singh's former sister-in-law, made a shocking claim in an interview with entertainment news portal Bollywoodlife, accusing the cricketer of smoking marijuana. 'As far as substance abuse is concerned, it was present in their family as well.' Everything I did was for them. I smoked marijuana with my husband. 'Yuvraj also told me he smoked marijuana,' she added.
Yuvraj Singh Records
He holds the record for fastest T20 fifty by scoring it in 12 balls against England national cricket team during the 2007 ICC World Twenty20
In the 2011 ICC Cricket World Cup, he won the Player of the Tournament award.
In 2012, the Indian President presented him with the Arjuna Award, the second-highest sporting honour in the country.
He received the FICCI Most Inspiring Sportsperson of the Year Award in February 2014.
He has won the Indian Premier League two times. With the Sunrisers Hyderabad in 2016 and the Mumbai Indians in 2019, he won two championships.
In a single over during an ICC World Twenty20 match in 2007, he hit six sixes.
Yuvraj Singh's Networth and Income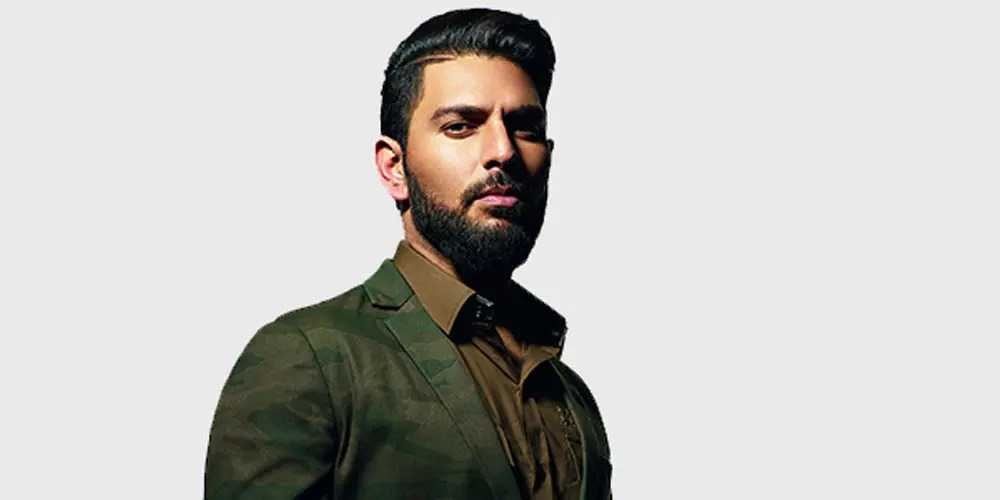 The amount of assets that surpass liabilities is referred to as net worth. Cash, real estate, and anything else of value are examples of assets. It is the value of everything you own. Net worth is not calculated on a yearly basis. Net worth is determined by deducting all liabilities from all assets. Net worth is determined by deducting all liabilities from all assets. So, how much is Yuvraj Singh currently worth? According to estimates, Yuvraj Singh has a total net worth of 35 million dollars, or about 255 billion rupees in Indian currency (i.e. approx two hundred and fifty Five Crore INR). Yuvraj Singh earns 1 Crore + Per Month in Income and Salary. The bulk of his income, which makes up a portion of his net worth, is derived from match fees paid to the BCCI, IPL salaries, as well as brand endorsements and sponsorships. Additionally, over the last few years, Yuvraj's net worth has grown by about 39%. Apart from his impressive accomplishments and wealth, Yuvraj is best known for his support of young athletes and sports.
Yuvraj Singh Interesting Facts
Fans of Yuvraj refer to him as Yuvi with affection. Since his name means Prince, he is also referred to as the Prince of Indian Cricket.
When he represented India, Yuvraj Singh wore the No. 12 jersey. Behind this, there is some interesting news. His month and birthday both fall on the 12th. That is, his birthday is on December 12.
Another intriguing fact is that Yuvraj Singh was born at 12 o'clock on 12th Street in Chandigarh, which is also the address of the hospital where he was delivered.
Yograj Singh, the father of Yuvraj Singh, is a well-known Punjabi actor and former Indian cricketer. As a result, when he was younger, Yuvraj Singh appeared in a few movies as a child star.
Yuvraj appeared in Punjabi movies as a young child actor. He appeared in two brief scenes from Putt Sardara and Mehndi Sajda Di as a child actor. Yuvraj Singh's voice can be heard in the Bollywood animated film Jumbo.
After overcoming cancer, Yuvraj Singh founded the non-profit organisation YouWeCan. Over a thousand cancer patients have received care from YouWeCan.
Yuvraj wrote The Test of My Life: From Cricket to Cancer and Back as his autobiography following his battle with cancer.
Social Media
Frequently Asked Questions