Esha Deol | Career, Age, Biography, Net worth, Family, Movies

Anisha Saini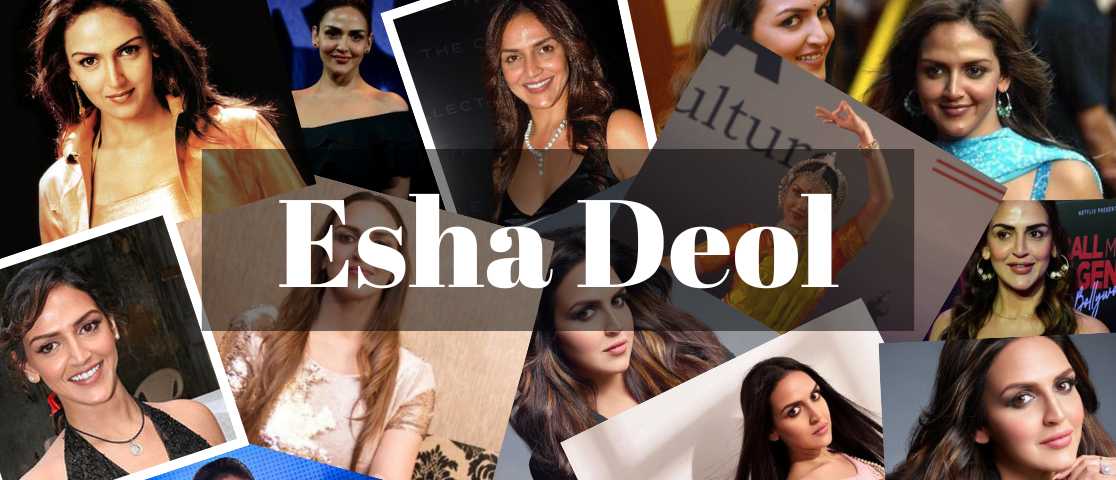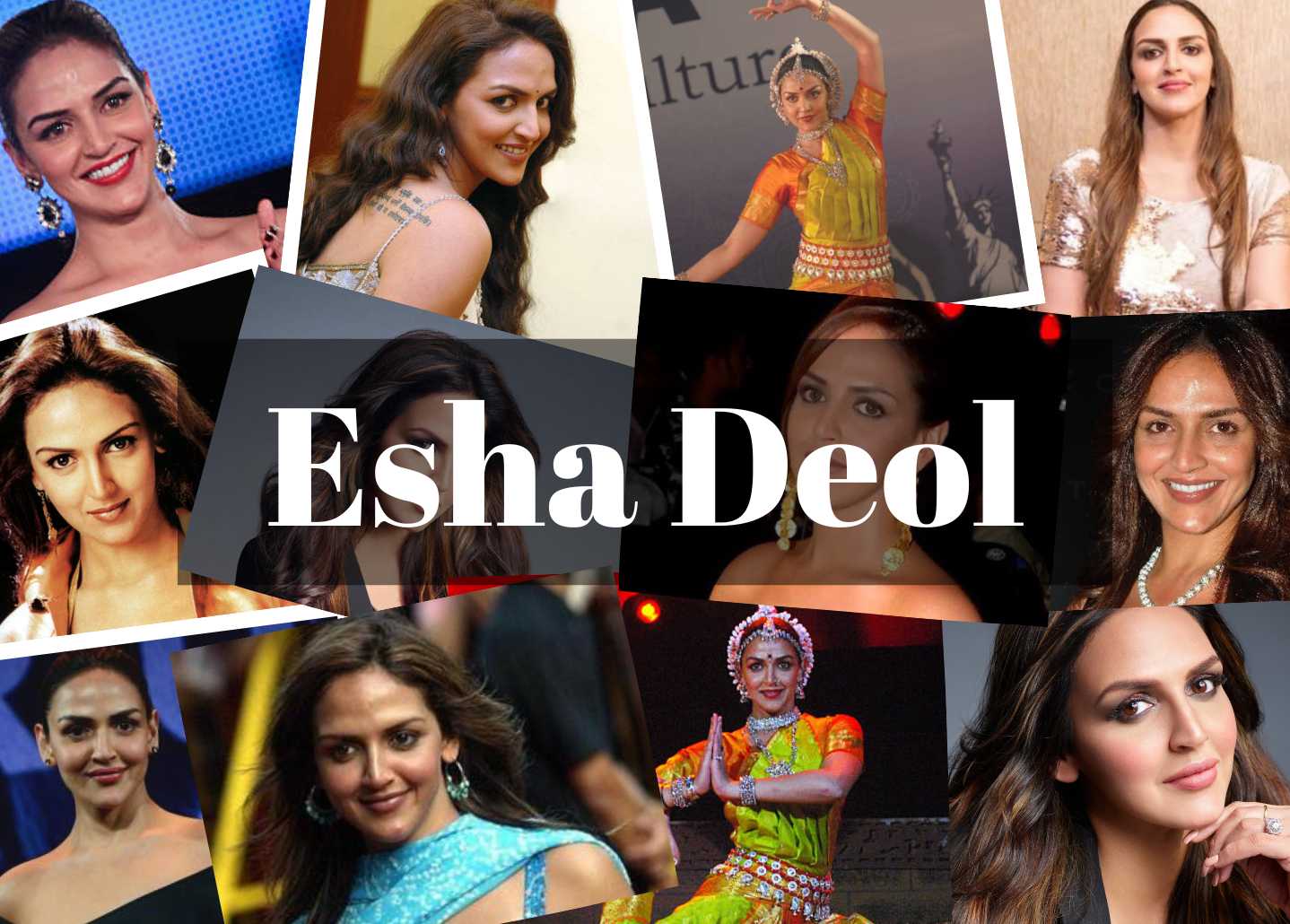 Esha Deol's Biography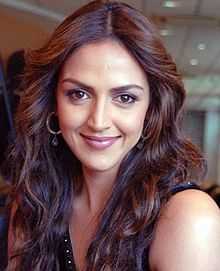 Esha Deol Takhtani, birthdate is on November 2, 1981. She is an Indian actress and modelprimarily features in Hindi-language movies. In 2002, She attended Mumbai's Mithibai College's Bharatanatyam dance and fashion design programs as a young woman. Deol made her acting debut in Koi Mere Dil Se Poochhe, for which she was nominated and received honors like the Filmfare Award for Best Female Debut.

She scored her first ever hit with Dhoom in 2004 and continued to deliver hits with Kaal, No Entry, and Dus. She showed her versatility by agreeing to play a bad character in the 2006 film Ankaee. She performed in the Tamil film Aiyatha Ezhuthu.Amongst her friends in Bollywood are Kareena Kapoor and Abhishek Bachchan. She likes to work out and listen to music. She was also seen in Just Married, Cash, Darling, and Honeymoon.
Claim Your FREE Celebrity Shoutout
✕
Claim Now!
Esha Deol's Childhood and Esha Deol's Education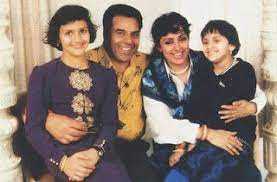 Esha Deol is an Indian actress and model who primarily plays roles in Hindi-language movies. Esha speaks Hindi, and Tamil. Esha Deol zodiac sign is Scorpio. Esha Deol's mother is Hema Dream girl Malini and Esha Deol father is Dharmendra He-Man Deol. Her mother is a Tamil Hindu Iyengar Brahmin, and her father is a Punjabi Jat. With her mother and sister, she converses in Tamil.
Esha Deol has two stepbrothers, Sunny and Bobby, who are both well-known Bollywood superstars in their own right. Esha Deol's younger sister is named Ahana. Tanya Ahuja and Bobby are wed, and they have a child.

After excelling in football while attending the Jamnabai Narsee School, Esha went on to Oxford University where she earned a master's degree in media arts and computer technology. Her mother, who is Jaya Chakraborty's daughter, also taught her classical dance styles. Esha Deol is a trained Odissi dancer and along with her mother and sister, has participated in many dance recitals.
Talk To Similar Celebrities
Esha Deol's Marriage and Family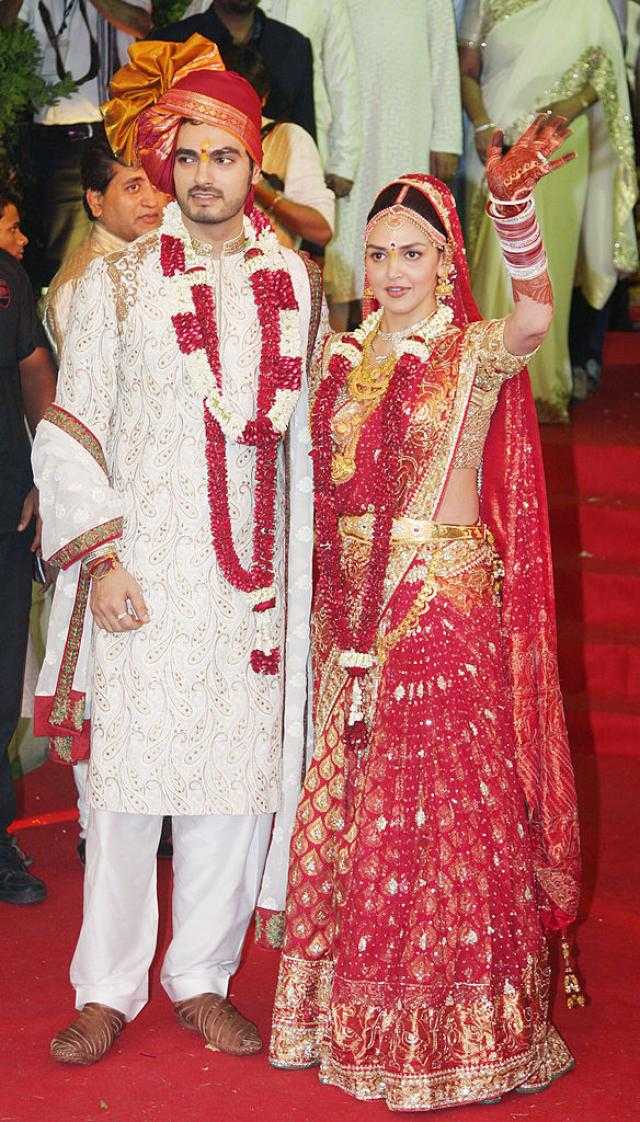 Esha Deol, a graduate of Jamnabai Narsee School in Juhu, won the heart of Bharat Takhtani, a Learner's Academy student from Bandra. During inter-school painting competitions, Bharat, who was around 13 at the time, met Esha and instantly fell in love with her.

Esha and Bharat went a long way in their romantic journey from saying, How dare you touch my hand, to letting him keep her hand forever. Esha and Bharat discussed their love story and the specifics of their married life in an interview with Filmfare in 2013.

Bharat revealed details about how he had fallen in love with Esha, saying: She attended Jamnabai Narsee School in Juhu while I attended Learner's Academy in Bandra. We frequently crossed paths during interschool art contests. I started to have major crushes on her. She had a certain youthfulness and sweetness to her. We started going out together.

Esha Deol and Bharat Takhtani reconnected and started dating again ten years after the occurrence. Fast forward to 10 years later, when Esha made her Bollywood breakthrough and Bharat met her again. Esha's sister, Ahana Deol, reportedly told Bharat about the actress' whereabouts when she was on vacation in the US and visited Niagara Falls, and it was their 'chance' meeting that rekindled their long-lost romance.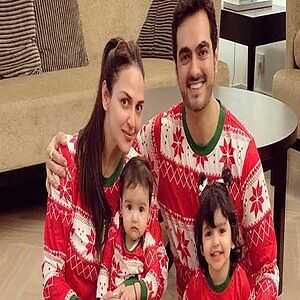 Esha and Bharat reconnected, but this time they vowed never to split up again! Bharat finally experienced the moment for which he had waited so long. Esha not only agreed to let Bharat hold her hand this time when he asked politely whether he might do so, but she also wouldn't let go.

Esha Deol comes from a family in the film industry, while Bharat Takhtani is from a traditional business family. Esha, like her mother's figure in Satte Pe Satta, was the first bahu among the seven cousins in the Sindhi joint family of the Takhtanis. Bharat, though, can't stop complimenting her because she has integrated into the family so nicely.

Esha Deol and Bharat Takhtani decided to become engaged on February 12, 2012, in a private ceremony at her mother Hema Malini's house, not long after their parents first met.
The couple announced their first child's impending arrival in April 2017. At Mumbai's Hinduja Hospital, she gave birth to a daughter in October 2017 who was given the name Radhya. She gave birth to Miraya, her second daughter, on June 10, 2019.
Esha Deol's Career
Koi Mere Dil Se Poochhe (2002)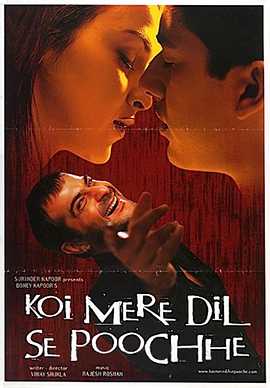 It is a 2002 Indian Hindi romance-thriller film with Aftab Shivdasani and Esha Deol in the key roles, directed by Vinay Shukla, and it was released on January 11, 2002. The antagonist is played by Sanjay Kapoor. In supporting, roles are Jaya Bachchan, Anupam Kher, Juliet Albuquerque, Jaspal Bhatti, and Rajpal Yadav. Deol garnered multiple accolades for her performance, including the Filmfare Award for Best Female Debut at the 48th Filmfare Awards, despite negative reviews and a poor box office result.

The only son of the Puri family is the dress designer Aman Puri (Aftab Shivdasani). Although his father (Anupam Kher) wants him to get married, Aman is adamant that he won't get hitched until he meets the woman of his dreams. He does encounter her, although, in the person and form of Esha Singh (Esha Deol), she refuses to interact with him.
Esha's mother, Mansi Devi (Jaya Bhaduri), suggests that she is open to Esha's marriage to Aman, so when Aman insists, his dad chooses to go and speak with her. Esha accepts when she talks to her and persuades her that Aman is the right choice for her. Aman is excitedly getting ready for the wedding when Dushant (Sanjay Kapoor) interrupts their life by asserting that Esha is a married lady and that Dushant is her husband and that the entire marriage is a fake.
Na Tum Jaano Na Hum (2002)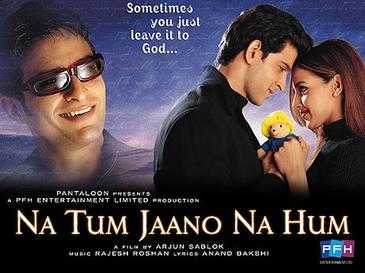 Saif Ali Khan, Hrithik Roshan, and Esha Deol star in an Indian love drama movie in the Hindi language. Together in a movie for the first time, Roshan and Khan. Arjun Sablok, the director, and Kishore Biyani, the owner of Future Group, produced the movie.

The movie's title was adapted from a song from Roshan's debut picture Kaho Naa... Pyaar Hai (2000). Despite having a strong cast, it received overwhelmingly poor reviews upon release and was a financial disaster. Esha Deol surprised the audience with a mature performance, according to IndiaFm's Taran Adarsh. The young woman puts her all into the part despite having variable looks, and she performs it naturally.

Kya Dil Ne Kahaa (2002)
Sanjay Chhel is the film's director. Esha (Esha Deol), who lives in New Zealand, is drawn to fellow student Rahul (Tushar Kapoor). Esha appeals to Rahul as well. When Esha gets back to her parent's house in India, Raj Babbar and Neena Kulkarni, she informs them about her love for Rahul.

The happy family goes on to consummate the marriage. They go with Esha to Rahul's residence. Esha is well-liked by Rahul's parents, Rajesh Khanna and Smita Jaykar. To everyone's surprise, Rahul says he will never marry Esha when he is asked, though.
Kucch To Hai (2003)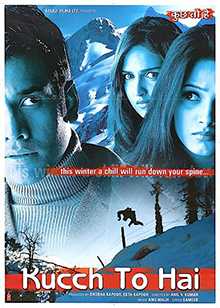 Rajeev Jhaveri wrote the script for this slasher movie in Hindi, while Anurag Basu and Anil V. Kumar directed it. The movie stars Moon moon Sen, Yash Tonk, Rishi Kapoor, Esha Deol, Tusshar Kapoor, and Anita Hassanandani. Balaji Motion Pictures served as the production company for the movie.

Natasha Tashu (Natassha) and Karan (Tusshar Kapoor) were childhood friends. Natassha has secretly loved Karan her entire life. Karan, however, develops feelings for Tanya (Esha Deol), a recent college admission. Professor Bakshi (Rishi Kapoor), who is suspected of killing his wife and concealing her body, is reinstated at the institution in the meantime.
The group of pals breaks into Prof. Bakshi's home to steal the exam materials after Tanya is exposed as a cheater. They try to flee after discovering a woman's dead body there, but Prof. Bakshi pursues them. Prof. Bakshi is unintentionally struck by their automobile, and he tumbles from the cliff. They flee out of fear of being arrested. These incidents traumatize Tanya, who decides to leave the community and embark on a new life.
Chura Liya Hai Tumne (2003)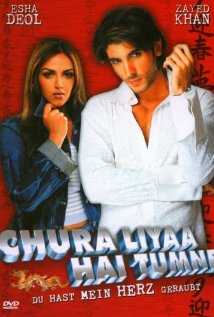 This film premiered on March 21st, 2003; directed by Sangeeth Sivan. With this movie, Zayed Khan, the son of actor and director Sanjay Khan, made his acting debut. Eesha Deol's character Tina Khanna and her Indian-based pals Riya and Coco are invited to a wedding in Bangkok, Thailand. To attend the wedding, all three of them travel to Bangkok. Tina meets Vijay Chouhan (Zayed Khan) there and the two start dating. Tina then learns that her Uncle Tony was killed in a car accident.

She receives his possessions before being plunged into a nightmare by a group of individuals determined to take all Tony has left for Tina. When she asks Vijay for assistance, she learns that he is Prakash Yogi, a felon who belonged to the same gang as Tony and who was successful in robbing an armored car in India three years prior. Deepak Chopra, who works in the Indian Embassy, is the only person who can help Tina right now, but he also has a hidden agenda.
Dhoom (2004)
Sanjay Gadhvi directed and Vijay Krishna Acharya wrote the screenplay for this 2004 Hindi-language action thriller, both of which were based on a concept by producer Aditya Chopra. The cast of the film includes Abhishek Bachchan, John Abraham, Uday Chopra, Esha Deol, and Rimi Sen. The Dhoom series' first chapter is this one. Salim-Sulaiman composed the background music, Pritam composed the original soundtrack, and Nirav Shah oversaw the film's cinematography.

The movie earned close to 290 million rupees ($3.6 million), making it one of the highest-grossing Hindi movies of the year in India. The movie had a respectable opening weekend and went on to earn the fourth-highest box office haul of the year. Despite Deol's limited screen time, she was nominated for the IIFA Award for Best Supporting Actress at the 6th IIFA Awards for her performance.

Hijack (2008)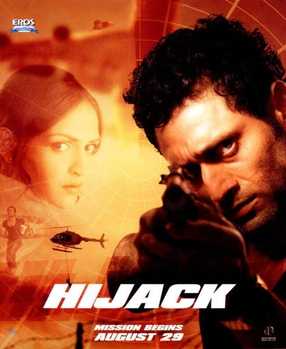 Esha Deol and Shiney Ahuja appear in this Indian action-thriller movie. The hijacking of Indian Airlines Flight 814 is the subject of the movie, which was written and directed by Kunal Shivdasani. The movie debuted on September 5, 2008. At Chandigarh Airport, Vikram Madan (Shiney Ahuja) is a ground maintenance engineer. He only has one friend, Rajeev, who works as the airport's security director. Priya (Ishitha Chauhan), the daughter of Vikram, is en route from Delhi to Amritsar with her teacher for a debate competition. Six terrorists who work for Rasheed (KK Raina), a man who has been apprehended by the Indian police, hijack the flight. The plane is compelled to land at the airport in Chandigarh.

These militants threaten to kill the hostages on board the plane unless the Indian government releases Rasheed. Being the sole man who can get on board the plane and attempt to rescue his daughter Priya's life puts Vikram in a difficult situation right now. He uses air hostess Saira (Esha Deol) to break into the aircraft, and once inside, he begins to plan and execute his murder of the terrorists one by one. Some innocent travelers are killed as a result of terrorist attacks. Vikram and Saira manage to save the day, nevertheless.
Tell Me O Kkhuda (2011)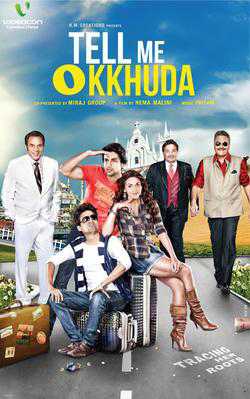 Hema Malini's Indian drama film is in the Hindi language and has Salman Khan in a cameo as well as Esha Deol, Arjan Bajwa, Sudhanshu Pandey, Vinod Khanna, Dharmendra, Rishi Kapoor, Farooq Sheikh, Deepti Naval, and Chandan Roy Sanyal in the key parts. It was released on October 27, 2011, to mixed reviews at the movie office, coinciding with the Diwali celebration. Pritam composed the music, and Mayur Puri wrote the lyrics.

Esha Deol plays Tanya, a young woman who discovers that Colonel Ravi Kapoor and his wife adopted her after saving her from a hospital fire. Tanya embarks on a quest to find her biological parents as a result of this.
Esha Deol's Career Timeline
Esha Deol Controversy
In 2006 she slapped the Bollywood actress Amrita Arora while shooting for the film Pyare Mohan in an interview Esha said: - In a later interview with The Times of India, Esha spoke about the incident and disclosed that Amrita had allegedly abused her when she became irritated. Esha said at the time, Amrita abused me in front of the director, Indra Kumar, and the cameraman, and I thought that was terribly out of line. I smacked her in the heat of the moment to maintain my self-respect and dignity She utterly deserved it for how she treated me at the time, so I don't regret doing it. Just for my honor and dignity, I stood up. According to Esha, Amrita eventually realized her mistake and apologized to her. I forgave her. She said that for now, everything between us is good. When asked about losing her anger, Esha responded that she came from a very intellectual upbringing and that it is not in her nature to do something of this proportion unless I am compelled to do so.
Esha Deol's Net Worth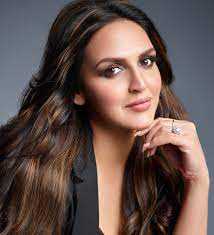 Esha Deol is one of the wealthiest and most well-known movie actresses. Esha Deol's net worth is roughly $1.5 million, according to our analysis of data from sources like Wikipedia, Forbes, and Business Insider. Esha's net worth is listed below; she leads a luxurious lifestyle.

Deol's primary source of net worth income is from his movies, and he also receives secondary revenue from brands, advertisements, and other sources. Esha Deol has a net worth of between $0 and $5 million. The 40-year-old Indian actress has had success up to this point! Esha makes the majority of her money as a movie actress.
Esha Deol's Awards and Achievements
Award nominations for Best Actress in a Supporting Role for the movie Dhoom from the International Indian Film Academy in 2005
Ankahee was nominated for the Best Actor/Actress in a Negative Role at the 2007 Bollywood Awards.
2003 Best Debutant - Female Koi Mere Dil Se Poochhe winner at the Bollywood Awards
Koi Mere Dil Se Poochhe won the Best Debut Actress category at the 2003 Filmfare Awards.
Ek Duaa won the Best Actress in a Short Film category at the 2022 IWM Digital Awards.
Cakewalk won the Best Actress in a Short Film category at the 2019 IWM Digital Awards.
Koi Mere Dil Se Poochhe won the Most Promising Debut Actress category at the 2003 Sansui Viewer's Choice Awards.
Esha Deol's Interesting Facts
The actress is renowned for both her prodigious intellect and her acting prowess. She attended Oxford University to earn a bachelor's degree in computer technology. then completed a Masters in the Arts.
Esha Deol once revealed a happy time in her life. She had the opportunity to work with well-known Bollywood actors in her debut movie, Koi Mere Dilse Pooche, where she appeared with Jaya Bachchan, Anupam Kher, and Sanjay Kapoor. Aftab Shivdasani served as the main while appearing.
She is renowned for her dance abilities, as is her mother, Hema Malini. Esha actually has a strong dance background because she studied the Odissi dance form with Mumbai dance master Rabindra Atibuddhi. She also has Bharatnatyam training in addition to this.
People, including her followers, anticipated that the stunning actress would wed any celebrity because famous people often date each other. However, the diva astonished the country when she wed successful businessman Bharat Takhtani.
Esha Deol became well-known after making an appearance in the Bollywood film Dhoom Machale, in which she also sang on an item song. Many people in the movie were captivated by her sultry appearance. She surely performed a fantastic job!
Social Media
Frequently Asked Questions