Jhulan Goswami | Cricketer, Age, Biography, Matches, Family, Biopic

Hitesh Mandot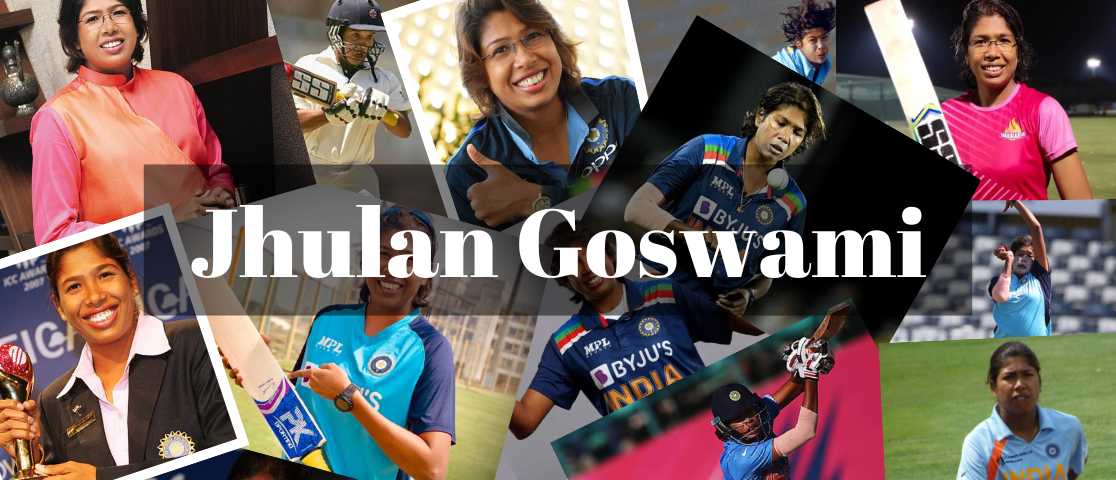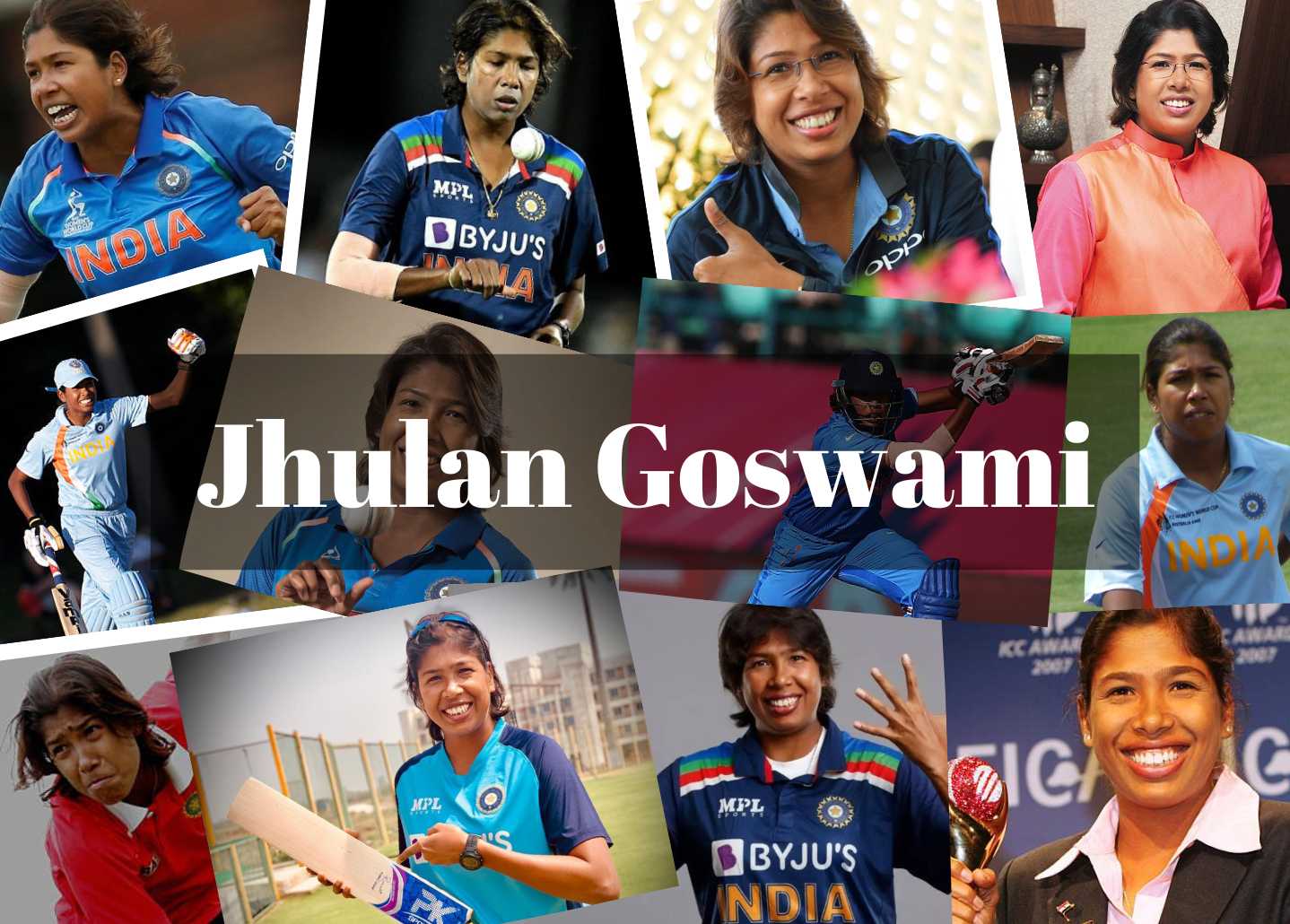 Padma Shri Award winner Jhulan Goswami is an Indian Cricketer. Jhulan Goswami holds the record for Highest Wickets in Women's One Day International Cricket as of August 2022. Chakda Express, a biopic is being made oh her life by Netflix and Anushka Sharma is playing the lead role.
Jhulan Goswami's Biography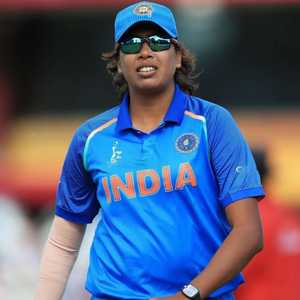 Jhulan Goswami is an Indian Cricketer. Jhulan Goswami's full name is Jhulan Nishit Goswami. Jhulan Goswami's birthdate is 25 November 1982. Jhulan Goswami's age is 40 years old as of 2022. Jhulan Goswami's father's name is Nisith Goswami. Jhulan Goswami's mother's name is Jharna Goswami. Jhulan Goswami's nickname is Babul. Jhulan Goswami's nickname is Chakda Express.

Jhulan Nishit Goswami, an ex-international cricket player from India, was born on November 25, 1982. Jhulan Goswami bats as a right-handed batsman. Jhulan Goswami bowls from right-handed with a medium quick pace.

Jhulan Goswami is the best and quickest female bowler ever. Jhulan Goswami participated in 204 ODI games, claimed 255 wickets, and now holds the record for most wickets taken in women's ODI cricket.


Jhulan Goswami received the M.A. Chidambaram trophy for best women's cricketer in 2011 and the ICC Women's Player of the Year award in 2007. In January 2016, she climbed to the top of the ICC Women's ODI Bowling Rankings.


Jhulan Goswami Anushka Sharma is making a biopic on the life and story of Jhulan Goswami.

Claim Your FREE Celebrity Shoutout
✕
Claim Now!
Jhulan Goswami Family and Jhulan Goswami Education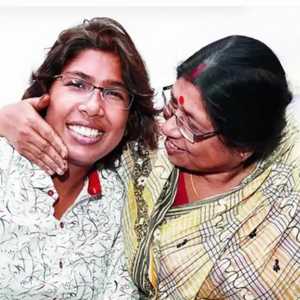 Jhulan Goswami's full name is Jhulan Nishit Goswami. Jhulan Goswami's birthdate is 25 November 1982.

Jhulan Goswami's age is 40 years old as of 2022. Jhulan Goswami's father's name is Nishit Goswami. Jhulan Goswami's mother's name is Jharna Goswami. Jhulan Goswami's husband is No One. Jhulan Goswami is unmarried.

On November 25, 1982, Jhulan Goswami was born into a middle-class family in the West Bengali town of Chakda in the Nadia district. She was a former football supporter who began playing cricket at the age of 15.

Talk To Similar Celebrities
Jhulan Goswami Struggles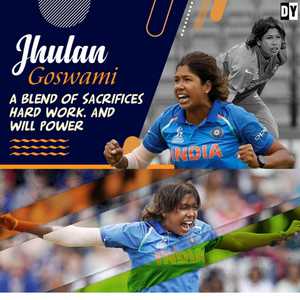 Jhulan Goswami was born in Chakdaha, West Bengal, to Jharna and Nishit in a normal medical class family. When she was 15 years old, she began playing cricket after watching Australia win the world cup at the Eden Garden. After this, she decided to pursue cricket.

Jhulan Goswami's parents disapproved of this and offered no support in this regard. But because she was a progressive woman, her grandmother always stood by her.

Jhulan Goswami made daily trips to Kolkata to practice her cricket. She traveled for five hours, yet she still managed to get there. She looked up to Australian Batter Belina Clark for inspiration and enjoyed seeing her perform.

Jhulan Goswami Matches and Career
Jhulan Goswami Early career
Jhulan Goswami began instructing cricket in Kolkata, West Bengal. Her coach praised her a lot for having a distinctive bowling style. She participated in a number of contests at the district, state, and national levels. At the age of 19, she made her Bengals debut. She was given the opportunity to play for the Indian squad after putting up some impressive performances in the games.
Jhulan Goswami International Cricket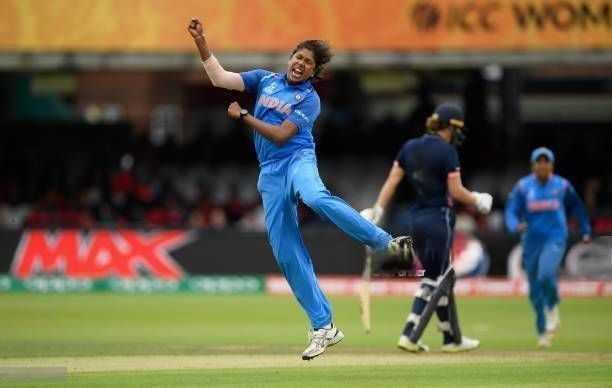 In 2002, JhulanGoswami played in her first ODI match against England in Chennai. Her career got off to a strong start with her debut.

She chose some of the key batswomen, which guaranteed her a spot on the World Cup roster.

She made her test debut in 2002, immediately following her ODI debut. In the second test match she played against South Africa, she took four wickets.

Jhulan Goswami has 235 ODI wickets with a bowling average of 21, and 41 Test wickets at an average of 17.
Jhulan Goswami World Cup
Jhulan Goswami did pretty well in her World Cup debut. In the end, she picked up 13 wickets in just 8 games. Jhulan also claimed two four-wicket hauls in matches against England and the West Indies. India lost the World Cup in her previous two attempts, in 2009 and 2013. India advanced to the World Cup finals in 2017 but fell short to England in a thrilling game. Jhulan was a key player throughout the entire series, and in the decider, she took three wickets.
Jhulan Goswami Captaincy and Bowling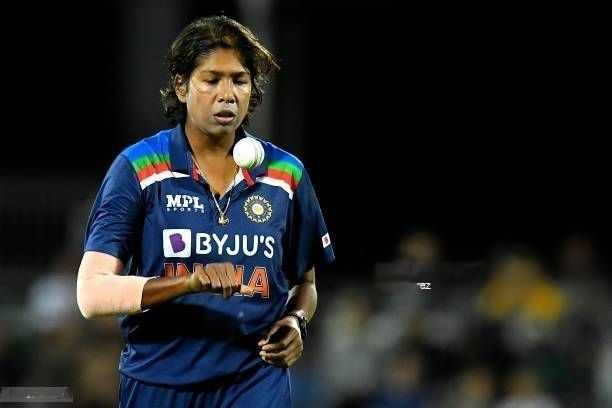 In 2006, Jhulan was also the world's quickest bowler. She bowled at a 120 km/hr pace.

Jhulan Goswami has surpassed the 180 wickets held by Australian Cathryn Fitzpatrick to become the leading wicket-taker in WODIs. She accomplished the accomplishment while competing in South Africa's Women's Quadrangular Series. Jhulan reached 200 wickets in one-day cricket on February 7, 2018, making her the first female cricketer to do so. With two five-wicket hauls and four four-wicket hauls, she has 200 wickets in 166 matches at an average of 21.76. She has 995 runs in 166 ODI games. Against New Zealand in 2011, when India lost, she went 6 for 31. Additionally, in 60 20-20 Internationals, she has 50 wickets.


From 2008 to 2011, Goswami served as the captain of the Indian Women's Cricket team. India played 25 ODIs under her command, winning 12 of them. She also had 200 ODI wickets, making her the first female with 200 ODI wickets and the fourth woman with 100 ODI wickets. The best bowlers in ODIs in 2016 were led by Jhulan.
Jhulan Goswami Coach
Jhulan also holds a coaching position. She was chosen to serve as the Women's National Cricket Team's bowling consultant. She played as a player-coach for the Indian Women's Cricket Team while working under head coach Ramesh Powar.
Best Matches of Jhulan Goswami
World Cup for women's cricket: 4/16 vs. West Indies (2005)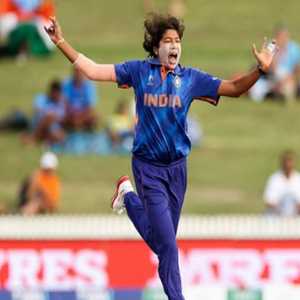 Jhulan Goswami ignited the stage in her very first World Cup and was a crucial piece in India's journey to their first-ever final.

In Pretoria, South Africa, during India's penultimate group stage match, she returned figures of 4/16 to dismiss West Indies for 135 runs. When she took out Nelly Williams early in the innings, she first broke the first stand.

Verena Felicien and captain Stephanie Power's promising combination was broken when she took three more wickets in the final overs. She caught Felicien in her subsequent over after scalping Power and Debbie-Ann Lewis in the previous one.

With 17 overs and eight wickets remaining, India successfully batted down the required score, and Goswami was duly named Player of the Match.

Second Test against England: 5/33 and 5/45 (2006)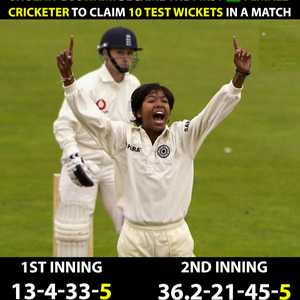 In 2006, India visited England for an all-format series. The ODI series, in which India lost 4-0, was played in between the two Test matches, the first of which ended in a tie.
India recovered in the second Test, defeating England for the first time in red-ball cricket by a margin of five wickets. Goswami, who recorded a five-for in each inning, was instrumental in the triumph.

Caroline Atkins, Laura Newton, and Claire Taylor were England's top three batters before Goswami raced through them after contributing an important 18 runs with the bat. After that, she made a critical second appearance and struck to remove Laura Marsh and captain Charlotte Edwards. Jhulan Goswami finished the innings with stats of 5/33, recording the second five-for of her career as England were bowled out for only 99.
After being asked to continue, Edwards spearheaded England's comeback alongside Atkins, scoring 178 runs together. Goswami killed centurion Edwards for a price after earlier dismissing Newton.

The wicket ultimately proved to be the game's turning point because England was unable to capitalize on the enormous partnership that followed.

As England progressed from 212/2 to 305 all out, Goswami quickly scalped Jenny Gunn and trapped Laura Marsh and Isa Gusa in front of the stumps. Despite a few setbacks, India was able to reach the required run rate of 98 with five wickets remaining to win the Test series 1-0.

Australia, fifth T20I, 5/11 (2012)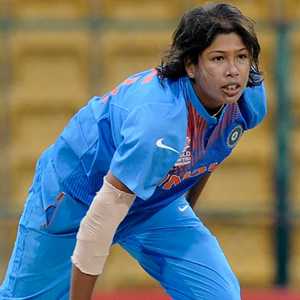 Jhulan Goswami once again saved her team's face when India was dealt a crushing defeat, this time in a series of T20Is against Australia at home. India had nothing left to play for in the last game because the series had already been lost 4-0.

By eliminating Alyssa Healy and Lisa Sthalekar in the Powerplay, the right-arm pacer gave India a strong start. Archana Das provided strong assistance, taking three wickets to dismantle Australia's batting order.

Goswami returned to bowl the penultimate over of the inning after bowling three overs in the Powerplay. Ellyse Perry was the first to go, and Goswami then prepared Erin Osborne and Sharon Millanta for the ducks.

Her 5/11, which remains the greatest bowling stats by an Indian bowler in women's T20Is, was the second five-for by an Indian player in that format.

New Zealand on 6/31; sixth game of the Quadrangular series (2011)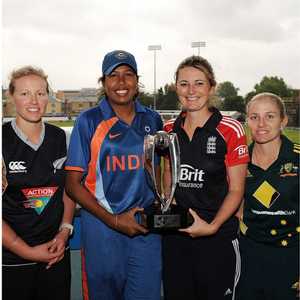 The only ball-carrier for India versus New Zealand in the sixth game of the Quadrangular series was Jhulan Goswami. Only one wicket was accounted for by the remainder of India's bowling attack in a game where the White Ferns lost eight wickets, and the other was a run-out.

After Suzie Bates was run-out, Goswami quickly removed Sara McGlashan and Lucy Doolan. She also took early wicket of Frances Mackay.

She shook Nicola Browne's and Kate Ebrahim's stumps to finish with a six-wicket haul, her best ODI cricket stats. Unfortunately, it came in a losing effort as India's attempt to reach 202 was unsuccessful by 39 runs.

England, fourth ODI, 5/16 (2005)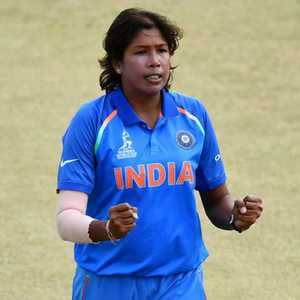 In the five-match ODI series at home in 2005, India defeated England 5-0. The visitors' fourth ODI score was their lowest in ODI history when Goswami's five-wicket haul bowled them out for just 50.

Goswami and Amita Sharma destroyed England's top order as they lost half their side after scoring only 13 runs. Arran Brindle and Rosalie Birch, the two openers, were both dismissed by the right-arm pacer.

As Goswami finished her first five-for in ODI cricket, she took the lives of Brindle and Nicky Shaw. The hosts won the match in less than 15 overs after chasing just 51.

Jhulan Goswami Stats
Jhulan Goswami stats Batting
Jhulan Goswami stats Bowling
Jhulan Goswami Biopic
With her upcoming movie Chakda Xpress, Anushka Sharma, who has been gone from the big screen for a while, will make her on-screen return. The actress will be seen playing Jhulan Goswami, an Indian women's cricket player, in the movie. Anushka has been working hard to prepare for the movie and frequently posts photos and videos to her social media accounts. Anushka Sharma posted a picture on her Instagram account in the meanwhile to inform her followers of the film's schedule in England.

The start of the shoot was revealed by Anushka on her official Instagram account. Along with a clip and two images from the movie's sets, Anushka added, Back to where I belong... #ChakdaXpress #ShootBegins #ChakdaXpressDay1.

The movie will follow Jhulan Goswami's progress up the corporate ladder as she pursues her goal of playing cricket for India despite obstacles posed by chauvinist politics.
In the movie, Anushka Sharma plays the prominent role of Jhulan Goswami. Chakda Xpress, a Netflix movie based on the life of Jhulan Goswami, a former captain of the Indian women's cricket team.

Goswami is regarded as among the best female fast bowlers of all time and among the fastest bowlers in the annals of women's cricket. Chakda Xpress will draw attention to the difficulties experienced by Indian women who play cricket at the top level. Prosit Roy, who previously directed Pari (2010) and Khelein Hum Jee Jaan Sey, is the film's director. The film's screenplay was written by Abhishek Banerjee.

Prosit Roy is the director of Chakda Express, which will be released on February 2nd, 2023. There will be a Hindi version of this film. The main cast of this film is Anshul Chauhan, Anushka Sharma, and Renuka Shahane. The drama genre will provide Chakda Express.

Jhulan Goswami Controversies
Jhulan Goswami Aahana Kumra Controversy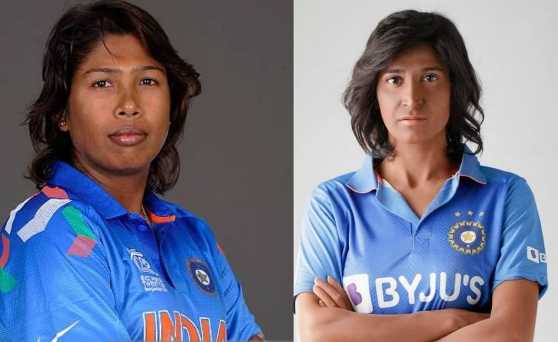 Bollywood actress Aahana Kumra recently made the decision to pay respect to Jhulan Goswami, one of the icons of Indian cricket, in her own special way, only to find herself in the middle of a storm of criticism.

Kumra shared a number of photos from her official Instagram account in which she was seen sporting her recognizable hairdo and Goswami's cricket uniform. However, things worsened when people saw that she had been using makeup to mimic the skin tone of the bowling legend, which was a few shades darker than her natural complexion.

Even though the purpose behind the images was sincere, Kumra's comments area was quickly swamped with critical remarks and calls for lacking compassion.

Jhulan Goswami's Net Worth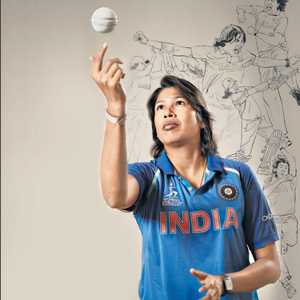 According to estimates, Jhulan Goswami is networth about 8 crores of Indian Rupees. She acquired her wealth through investments, endorsements, her playing career earnings, and other means.

According to reports, Jhulan Goswami earns 50 lakhs every year from the BCCI. Furthermore, the bowler receives between INR 15,000 and 25,000 for playing for Bengal in a domestic match.

The following companies have sponsored Jhulan Goswami at various points in her career: Sporting Sareen Sports, Boost Hyperice, Legends League Cricket (LLC), etc.

Jhulan Goswami has made great strides since then to elevate both her own and her family's standard of living. She supposedly continues to reside in the same village. However, Jhulan Goswami now lives in a nicely equipped home.

Jhulan Goswami Awards and Achievements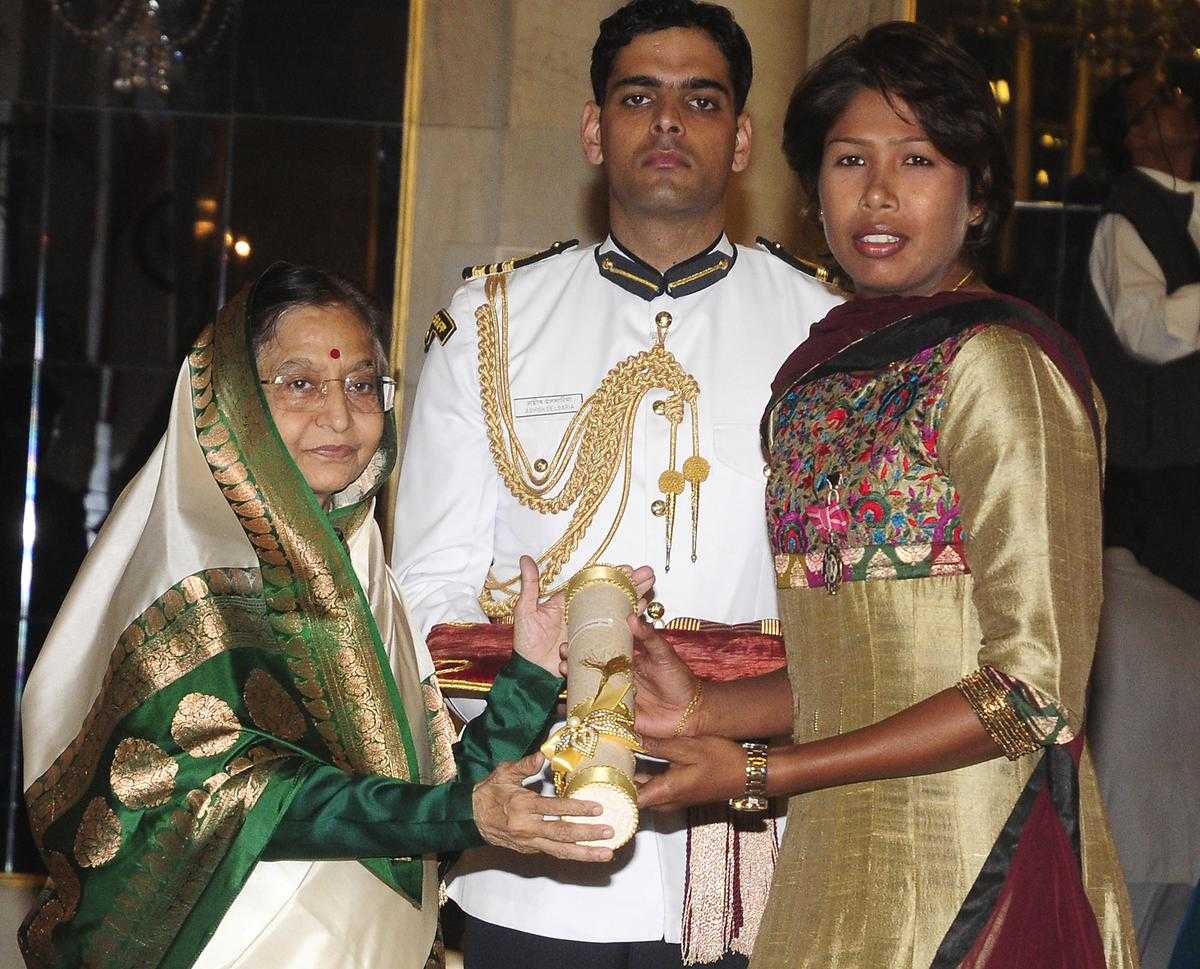 2007-ICC Women's Cricketer of the Year
Jhulan Goswami is the current fastest bowler and highest wicket-taker in Women's International Cricket.
Jhulan Goswami Records
Goswami tops the list for most ODI wickets taken. She has taken 252 wickets in her career from 201 matches, with an economy rate of 3.37.
With 17 ducks from 201 ODIs, she tops the chart. Charlotte Marie Edwards of England is second with 16.
Goswami, whose career lasted 20 years and 75 days, is the second female cricketer behind India's Mithali Raj to have played the most ODIs.
She now owns the ODI record for 1000 runs with 50 wickets and 50 catches.
When Goswami got 10 wickets in a Test match against England in Taunton in 2006, she set a remarkable record. At the time, she was only 23 years old, making her the youngest player in women's Test cricket history to record 10 wickets.
LBWs in both ODIs and Tests belong to Goswami, who has a special record. In both formats, she is the sole bowler to have taken the most LBW wickets. She was able to take 18 LBWs in 12 Test matches between 2002 and 2021, while she took 55 LBWs in 201 ODI matches between her debut and the present.
Goswami surpassed Australia's Lynn Fullston in terms of the Women's World Cup record for most wickets taken. During the 2022 Women's World Cup, an Indian veteran picked up her 40th wicket against West Indies. It took her 31 World Cup appearances to accomplish this.
Jhulan Goswami Interesting Facts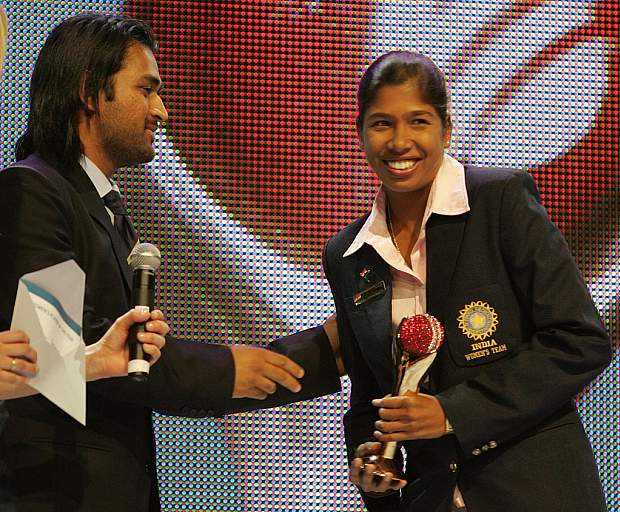 At the age of 15, Jhulan Goswami started playing cricket.

Jhulan Goswami devoted a great deal of time and energy to her hobby. In order to make it to practice on time, she used to get up at 4:30 am.

Jhulan Goswami, the all-arounder used to be the world's fastest female bowler.

Jhulan Goswami received the ICC Women's Cricketer of the Year award in 2007.

Jhulan Goswami has also been referred to as Chakda Express and has received the Arjuna Award and the Padma Shri.

Jhulan Goswami was awarded the ICC Women's Cricket of the year award in 2007. The award was given to her by M. S. Dhoni.

Jhulan Goswami Retirement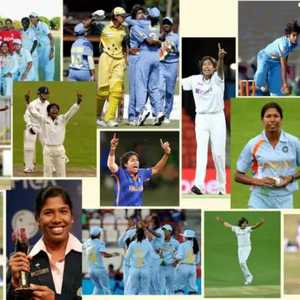 The third ODI at Lord's saw India Women defeat England Women by 16 runs, allowing India Women to win the series. Legendary fast bowler Jhulan Goswami competed in her final international game that day. Jhulan retired from the sport after participating in 68 T20 matches, 204 ODIs, and 12 Test matches for the Indian women's squad. On her final outing, she recorded two wickets, bringing her total to 255 in ODIs, the greatest by a female player. On Sunday, the 39-year-old released a letter about his retirement on Twitter.

Jhulan commended the Women's Cricket Association of India, the Cricket Association of Bengal, and the Board of Control for Cricket in India (BCCI) in the statement for their support throughout the years.

To my cricket family and beyond. The day has come, at last! My 20-year adventure in cricket comes to an end today with the announcement of my retirement from all formats of the game, just as all journeys must come to an end. It is beneficial to have a destination in mind when you travel, but ultimately, the trip is what counts. This adventure has been the most fulfilling for me. It has been thrilling and, to put it mildly, adventurous. More than 20 years ago, I had the privilege of representing India while doing my best to serve my nation. Every time I hear the National Anthem played before a game, I feel proud In a statement, Jhulan stated.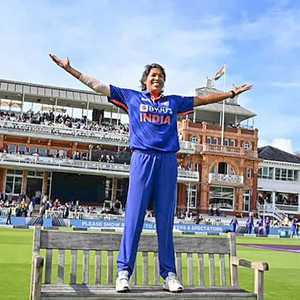 Over the years, Cricket has given me many gifts, but without a question, the best and greatest of all have been the individuals I have met. The people who liked seeing me play, the friends I made, my rivals, my teammates, the journalists I engaged with, the match officials, the board administrators, and the spectators. As a cricket player, I've always been honest, and I believe I've been able to help women's cricket flourish in India and around the world. I also hope I've been successful in encouraging the next generation of girls to enjoy this lovely game.

I have always wanted to play for India, ever since I saw the Women's World Cup final at Eden Gardens in 1997. I am grateful to the BCCI (Board of Control For Cricket In India), CAB (Cricket Association Of Bengal), Women's Cricket Association Of India (WCAI), and Air India officials for having faith in me and allowing me the chance to realize my dream.

Jhulan also thanked the National Cricket Academy (NCA) for keeping her fit as a violin,, particularly in the later phases of her career.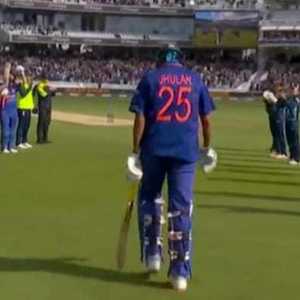 I want to express my gratitude to the National Cricket Academy (NCA) for treating my injuries and maintaining me in excellent condition throughout the years. I'm appreciative of all the coaches, trainers, physiotherapists, and ground personnel who have contributed significantly to this adventure. A big thank you to every captain I've ever played for. Their belief in my ability boosted my self-assurance. I want to thank my family, especially my parents and siblings, for supporting me in any circumstance.

Not to mention my friends, who have both been my harshest critics and staunchest allies. Last but not least, I want to express my gratitude to my childhood coach for supporting me in my endeavor.

I also want to thank my supporters, journalists, and broadcasters for supporting me and giving women's cricket a boost. With my teammates on and off the field, I have loved every second of the past 20 years of my life as an international cricket player. Even if I stop playing professionally, I will always be close to cricket because I have always loved you. I'm grateful Finally, she said.

Social Media
Frequently Asked Questions