Karishma Tanna | Biography, Shows, Age, Net worth, Movies

Hitesh Mandot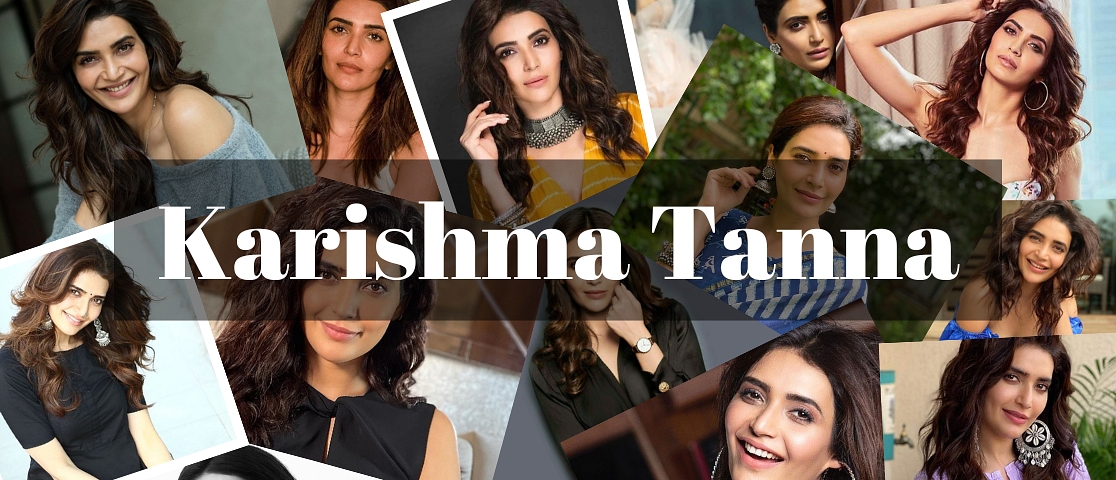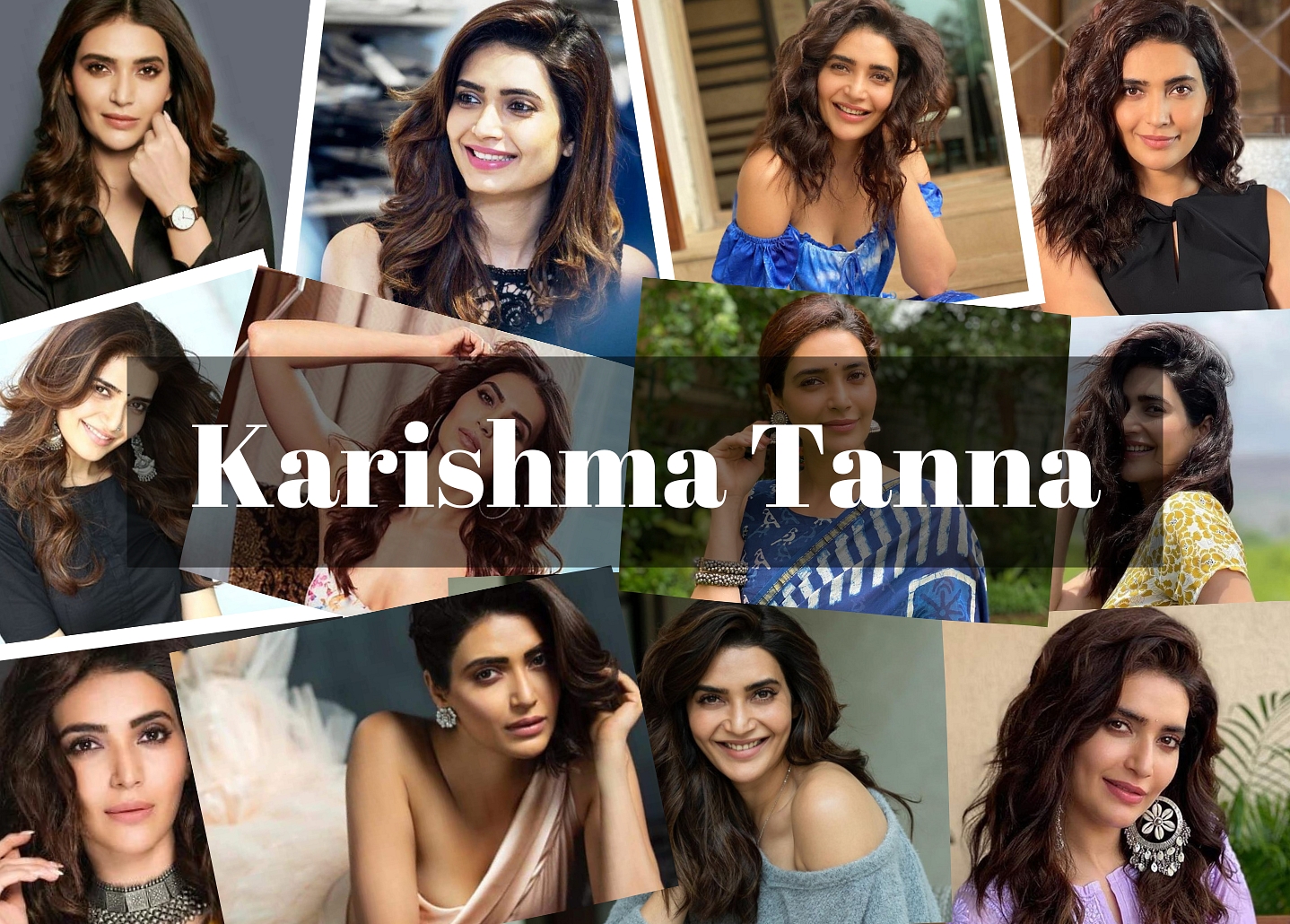 Karishma Tanna is an actress in India who got fame initially from Kyuki Saas Bhi Kabhi Bahu Thi Tv show. She is best known for her performances in Qayamat Ki Raat and Naagin 3.

Karishma Tanna's Biography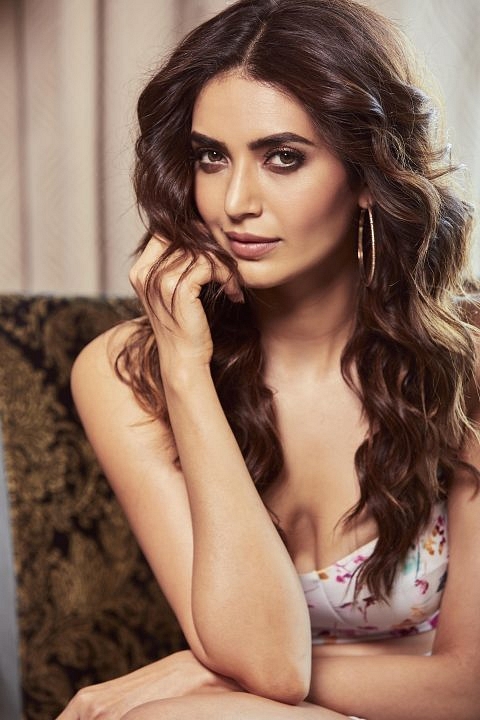 Karishma Tanna is an Indian actress. Karishma Tanna's birthdate is 21 December 1983. Karishma Tanna's age is 39. Karishma Tanna's birthplace is Mumbai, India. Karishma Tanna's zodiac sign is Saggitarius. Karishma Tanna's mother's name is Jasmina Tanna. Karishma Tanna's Father is Late Kartik Tanna.

Karishma Tanna's husband is Varun Bangera. Karishma Tanna's sister is Grishma Kadam. Karishma Tanna's ex-fiance is Upen Patel. Karishma Tanna's father died in 2012.

Karishma Tanna is an Indian actress, model, and anchor who primarily appears in Hindi-language movies and television programs. In 2001, Kyunki Saas Bhi Kabhi Bahu Thi marked her television debut. She is best known for her performances in Qayamat Ki Raat and Naagin 3.

She competed in the reality competition Bigg Boss 8 in 2014, finishing as the first runner-up. She additionally participated in several reality television programs, including Zara Nachke Dikha 1 (2008), Nach Baliye 7 (2015), and Jhalak Dikhhla Jaa 9. (2016).

Karishma Tanna competed in Fear Factor: Khatron Ke Khiladi 10 in 2020, where she won. She made her cinematic debut in Suneel Darshan's Dosti: Friends Forever as Nandini Thapar.

Talk To Similar Celebrities
Karishma Tanna's Family and Education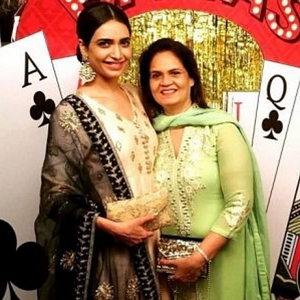 Karishma Tanna's mother's name is Jasmina Tanna. Karishma Tanna's husband is Varun Bangera. Karishma Tanna's sister is Grishma Kadam. Karishma Tanna's ex-fiance is Upen Patel. Karishma Tanna's father died in 2012.

Tanna was born on December 21st, 1983, and was raised in a Gujarati family. She is very close to her mother and lives with her; her father passed away in October 2012.

Karishma Tanna completed her graduation from Sydenham College of Commerce and Economics in Mumbai.

Karishma Tanna's Affairs and Relationships
Karishma Tanna's boyfriend Bappa Lahiri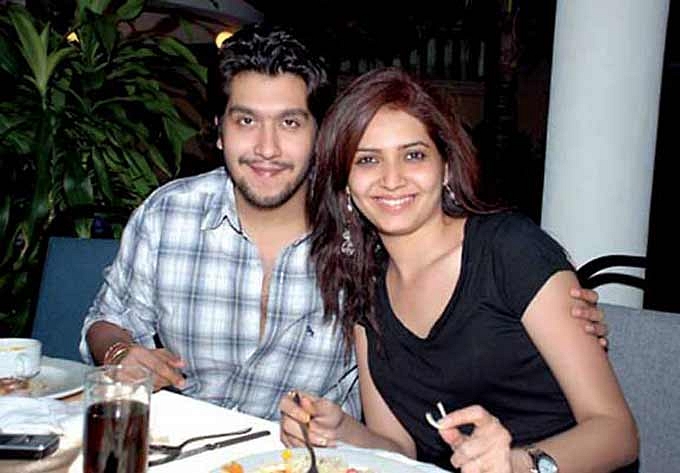 Bappa Lahiri, the son of the music composer Bappi Lahiri, and Karishma Tanna were rumored to be dating in 2007.

They frequently appeared at events together.

They consistently refuted the claims, though, maintaining their status as excellent friends.

Their romance didn't last too long. In 2012, Bappa Lahiri and Taneesha Verma got married.



Karishma Tanna boyfriend Hanif Hilal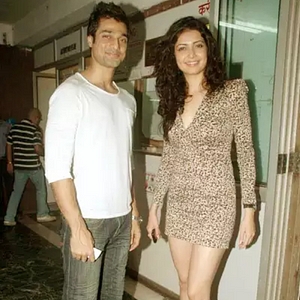 In 2012, there were rumors that Karishma Tanna was dating actor Hanif Hilal.

While filming in Argentina for Shah Rukh Khan's reality series Zor Ka Jhatka, they had formed a strong relationship.

They had gradually fallen in love, but a year later, they had broken up. According to rumors, the two postponed due to their hectic professional commitments.

Hanif, a choreographer by trade at the time, was not progressing in his career while Karishma was busy with her shooting schedule.

Karishma Tanna and Rushabh Choksi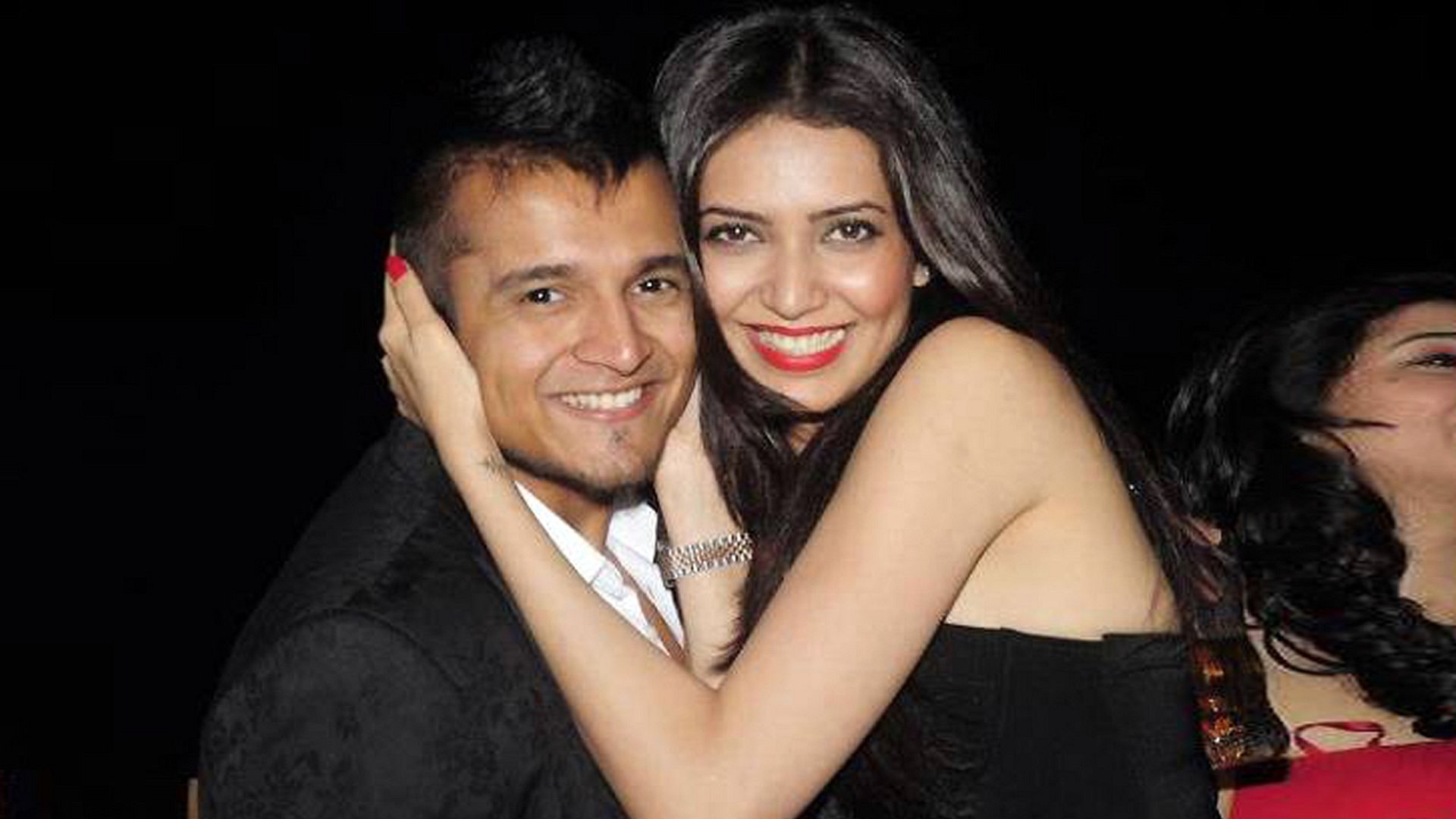 In 2014, Karishma Tanna took part in Season 8 of Bigg Boss.

She was rumored to have been dating Mumbai restaurateur Rushabh Choksi when she joined the home.

He was the proprietor of the well-known Mumbai nightclub Escobar and was much in love with Karishma.

It was also said that Karishma and Rushabh had been together for a while and were getting married. Their romance has received approval from even their families.However, all had changed after Karishma joined the reality program.

Karishma Tanna Upen Patel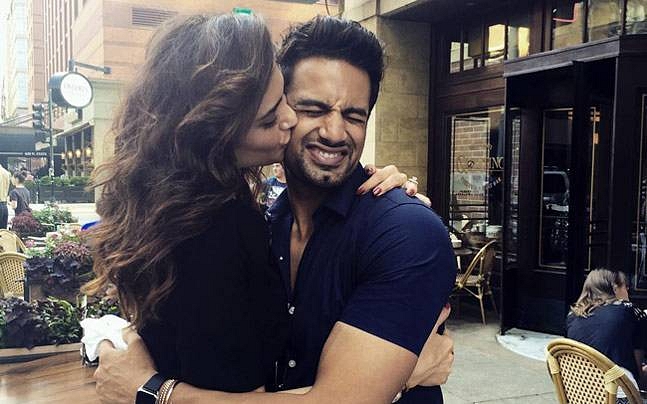 After competing in Bigg Boss 8 in 2014, Karishma Tanna met actor Upen Patel, and their on-screen chemistry made headlines. Their smoky lip-lock inside the Bigg Boss house had catapulted the TRP, and their admirers had started referring to them as UpMa. Upen was seen wearing his heart on his sleeve for Karishma during the show, and the two made their romance official when he returned to the house for the actress.

Following Bigg Boss, Upen and Karishma took part in Nach Baliye 7, where he made an on-camera marriage proposal to her. Their followers had been anticipating their nuptials since the two hosted the MTV program Love School. But in 2016, the two mutually agreed to part ways.

Upen Patel made the decision to break the news of their split on Twitter. He had published the same information in two tweets. His opening tweet stated: Too much has surfaced and revealed its true colors. Love is never simple, and it's tough to move forward after a certain foundation has been shattered.Upen had already tweeted that they had indeed broken up and that it had been mutually decided to do so. His tweet would read as follows:Karishma and I have decided to separate ways. I appreciate all of your love.

Karishma Tanna, on the other hand, had been silent about their breakup for a while. Karishma talked openly about her relationship with Upen Patel in an interview she gave to Pinkvilla in 2016. She had stated the cause of their breakup, stating: Sometimes the cause of a problem cannot be determined. Sometimes a relationship between two excellent persons or noble souls is not meant to be. That is what took place to us. Upen has a lovely soul. Although we had a good connection, things didn't progress in the way we had hoped. It's not that I don't want to get married or that I keep changing relationships. We both wanted to start a family, but it would be better if we didn't see a future together.

Karishma Tanna and Pearl V Puri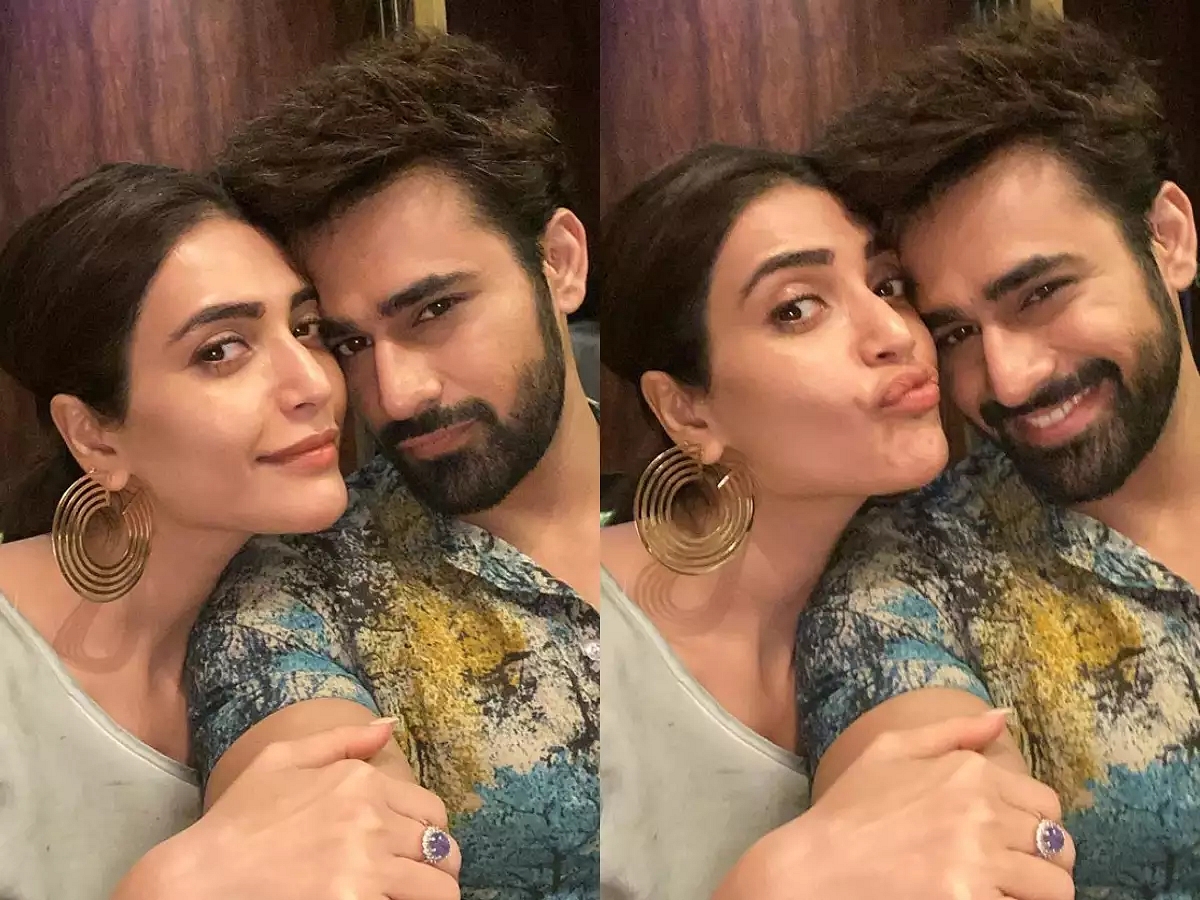 Karishma Tanna has never discussed her personal life in public; instead, she has always spoken about her obligations as a professional. She was said to be dating Pearl V Puri, her co-star, in 2019, while Naagin 3 was in production. The two were reported to have gotten close to one another and fallen in love while working together over their five years of friendship. Their heartfelt social media posts for one another had also attested to their burgeoning romance.

On July 10, 2020, Pearl turned 10 years old, and Karishma posted images of them together on her Instagram account. She had made an effort to express her thoughts for Pearl in a succinct yet profound message. She had penned: Happy birthday, Pearl V. Puri! I have no idea where to begin or what to write. You actually are a beautiful spirit from the inside out, is all I can say in a few words. My father figure, my best friend, and my lifeline. To have a friend like you in my life is a true blessing. again, happy birthday.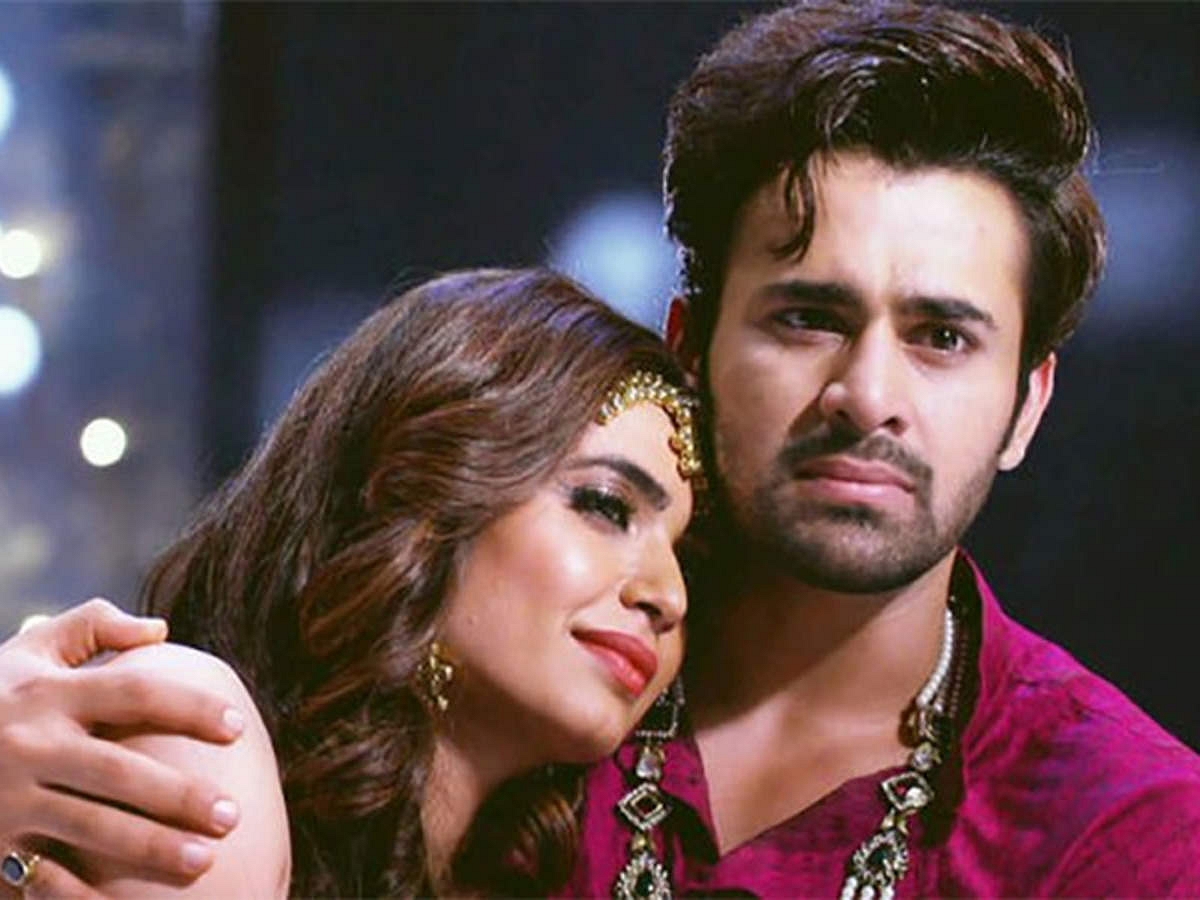 On December 21, 2019, Karishma Tanna's birthday, Pearl also published a number of photos and opened up on his Instagram account. He had mentioned how it seemed like they had known one another since they were little. His lengthy note might be translated as: Although it has been over 4 years, it still feels like we have known each other since we were young. Nobody could possibly understand me better than you do, in my opinion. It's not in my nature to pray to God and make requests; instead, I usually give thanks for the blessings I have received. However, because you have such a wonderful soul, I always pray for happiness and success for you. I will forever be grateful to God for sending me someone as kind and pure as you. I wish you a very happy new year and may God grant you every good thing you could possibly desire this year. Love and blessings to you all. @karishmaktanna You two were close and always will be.

Everyone had optimism that they were still very much together because of their happy birthday wishes and charming banter. Karishma and Pearl both stated that they are excellent friends, though. Pinkvilla later revealed that the two had split up. They said that Karishma and Pearl had split up in June 2020. It was reported that a source said: Over the past two years, Karishma and Pearl have been each other's emotional pillars, but they amicably chose to separate ways two months ago. Karishma wanted to get married soon, but Pearl wasn't ready, so the two resolved to break up if there wasn't a quick resolution.

Karishma Tanna Varun Bangera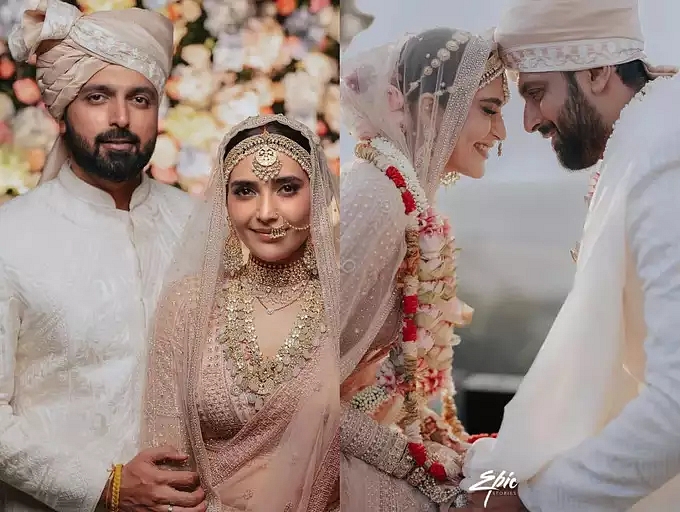 According to rumors, Karishma and Varun first connected at a party a few years back. Their mutual buddy introduced them. They became closer and eventually fell in love with one another.

The couple took their relationship very seriously from the beginning, and they now took it to the next level by getting married on the auspicious day of Basant Panchami, February 5, 2022. The Times Of India said that Varun, a Mumbai-based real estate businessman, and Karishma's longtime love, got engaged in a private ceremony.

When news of Karishma Tanna and Varun Bangera's engagement hit the press on November 14, 2021, their mutual friend Suved shared a cozy photo of the couple on his Instagram account to confirm the news. The duo appeared to be deeply engrossed in each other's eyes in the photo. Additionally, Suved had written: Two bodies and one soul, two hearts beating. The rumors should stop at this point. Congratulations to my buddy @varun bangera and my KT.

In a private ceremony on Saturday, television actor Karishma Tanna married her longtime love Varun Bangera. In the company of their friends and family, they got married in February 2022.

Karishma Tanna's Movies, Shows and Career
Karishma Tanna's First Show Kyunki Saas Bhi Kabhi Bahu Thi (2001)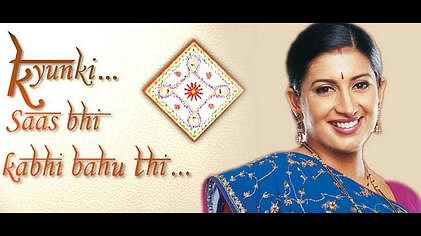 The protagonist of the play was a perfect in-law, the grandson of wealthy business tycoon Govardhan Virani married to the daughter of a pandit. Smriti Irani performed the part of Tulsi Virani.

Kyunki Saas Bhi Kabhi Bahu Thi is the subtitle of the Hindi-language Indian soap opera which aired on Star Plus from 4 July 2000 until 7 November 2008. Under the auspices of their company Balaji Telefilms, Shobha Kapoor and Ekta Kapoor jointly produced the program.

The program went on to win numerous accolades, the majority of which Smriti Irani took home in recognition of her depiction of Tulsi, the show's ideal character. Additionally, it won Best Continuing Series at the Indian Telly Awards for six straight years (2002–2007) and Best Serial (Popular) at the Indian Television Academy Awards for five years (2001–2005).

The show, which aired from 2000 to 2008 and completed 1833 episodes, was the first Indian soap opera to surpass 1000 episodes in the history of Indian Television and was also accepted into the Limca Book of Records. It is the longest-running daily soap on Indian television throughout the 2000s.

Karishma Tanna's First Movie Dosti: Friends Forever (2005)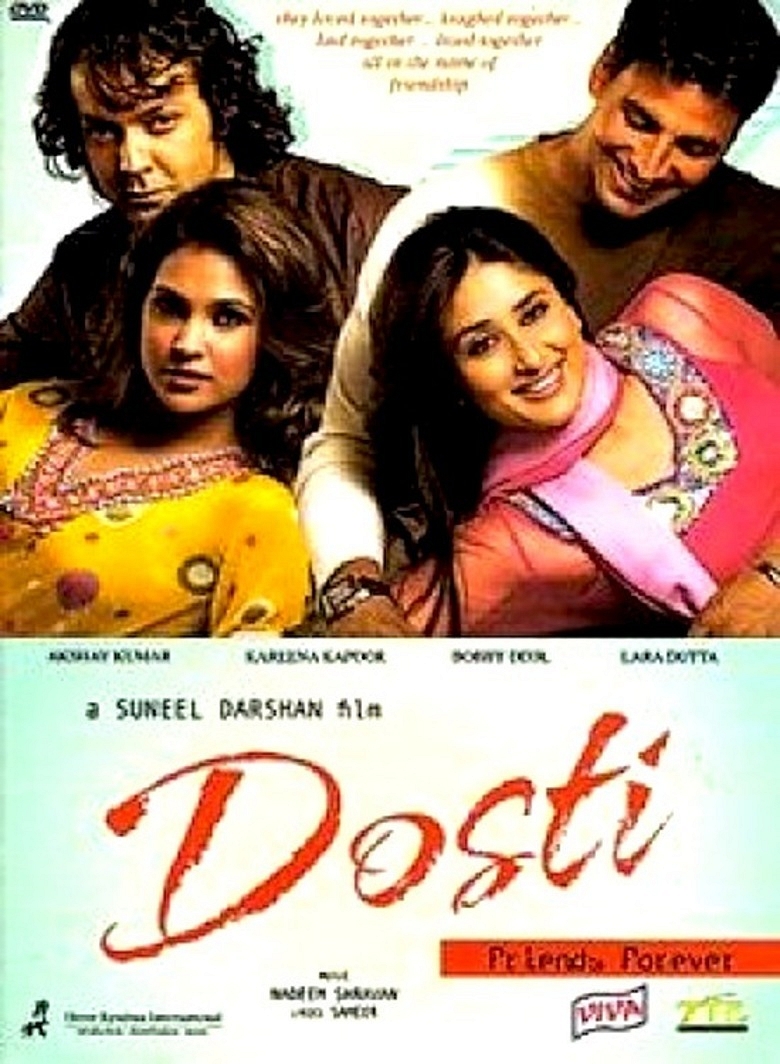 Wealthy heir Karan leads a lonely life and suffers from parental mistreatment. An impoverished orphan named Raj saves his life after he suffers a deadly accident, and the two become lifelong friends.

Akshay Kumar, Bobby Deol, Kareena Kapoor, and Lara Dutta star in Suneel Darshan's love drama Dosti: Friends Forever from 2005. Special guest Juhi Chawla makes an appearance.

This was Nadeem-last Shravan's album before they formally announced their breakup. Released in November 2005, the album. All of the songs' lyrics were written by Sameer. Released in November 2005, the album. The album was ranked seventh on the 2005 list of the greatest albums ever made. The soundtrack album for this movie was the ninth best-selling album of the year, according to the Indian trade website Box Office India, with almost 14,00,000 units sold.

Sanju (2018)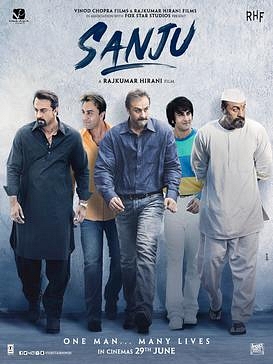 Despite coming from a dynasty of legendary actors, East Indian star Sanjay Dutt struggles with a number of addictions and other personal issues.

Sanju is a 2018 Indian biographical film in the Hindi language that was written and produced by Vidhu Vinod Chopra and Rajkumar Hirani under the labels of Vinod Chopra Films and Rajkumar Hirani Films. It was directed by Rajkumar Hirani. The movie follows Bollywood actor Sanjay Dutt's life, focusing on his drug addiction, arrest for his role in the 1993 Bombay bombings, relationship with his father, return in the business, and final dismissal of the charges related to the Bombay bombings after serving his sentence.

Along with Paresh Rawal, Vicky Kaushal, Manisha Koirala, Anushka Sharma, Sonam Kapoor Ahuja, Dia Mirza, Jim Sarbh, and others, Ranbir Kapoor plays the lead role.

Fear Factor: Khatron Ke Khiladi 10 (2020)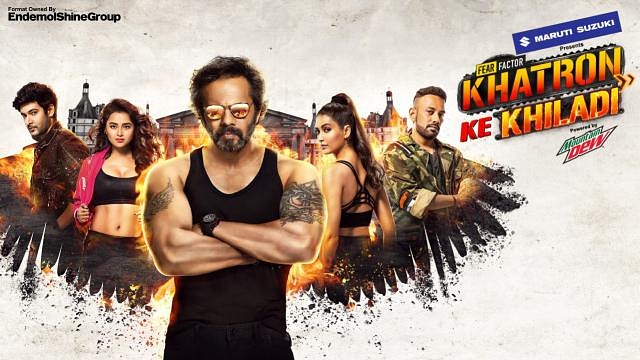 The tenth season of the Indian reality and stunt television series Fear Factor: Khatron Ke Khiladi, Darr Lega Class Aur Dega Trass, was shot in August 2019 and debuted on Colors TV on February 22, 2020.

Endemol Shine India is in charge of producing the show. It was filmed in Bulgaria, and Rohit Shetty served as the host.

On July 26, 2020, Karishma Tanna was named the winner of the season, and Karan Patel was named the first runner-up.

From 29 March until 27 June, the show's telecast was halted because to the COVID-19 pandemic.

According to BARC, the program had a Target Rating Point of 8392 impressions in its first week and was placed second among the most watched programs in India. The program held onto the second spot through the conclusion of the fourth week.

Guilty Minds (2022)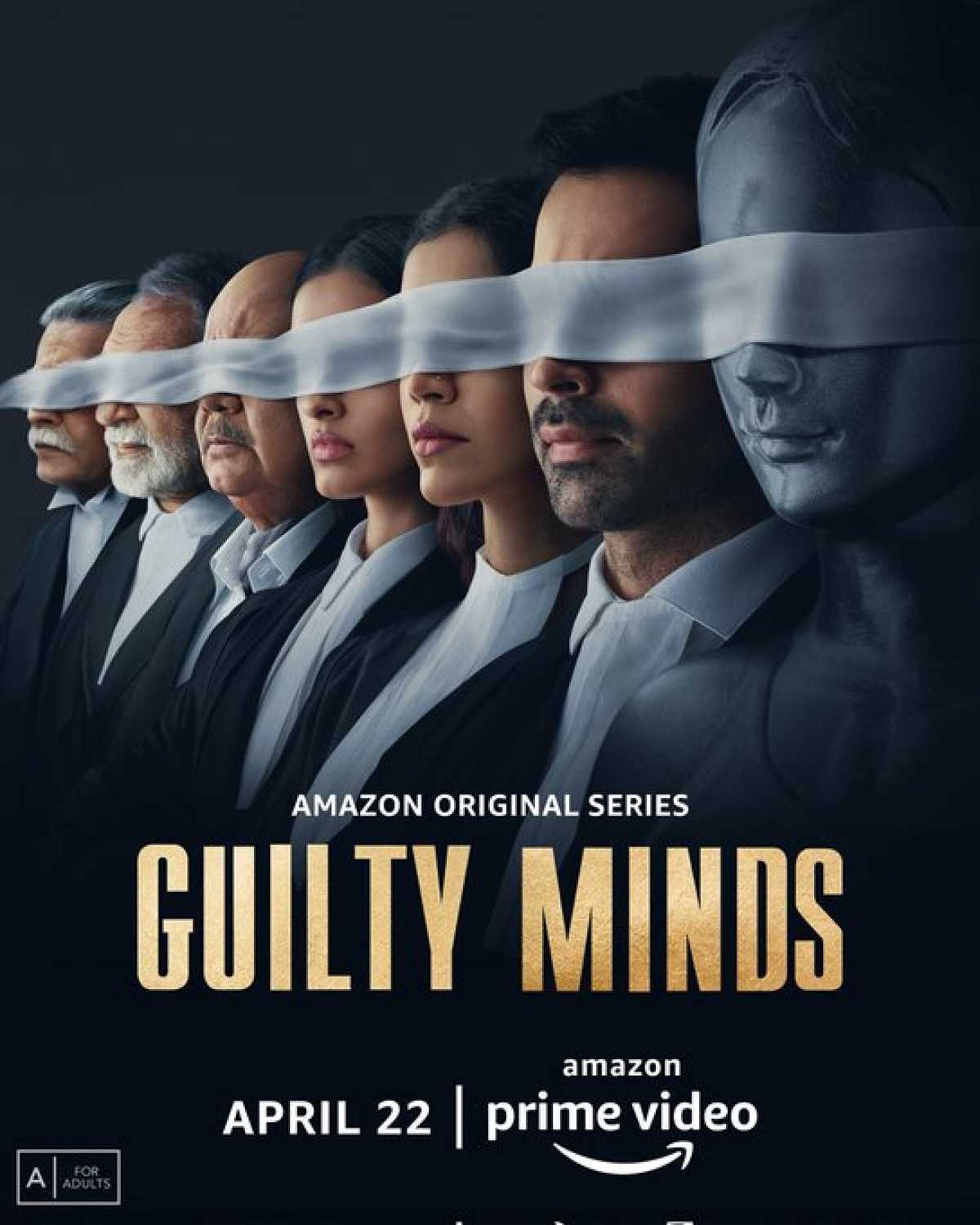 The plot centers on Kashaf Quaze, Deepak Rana, and Vandana Kathpalia, three buddies from law school who frequently find themselves on opposite sides of the law. While Deepak represents Khanna & Khanna, a renowned law firm with affluent clientele, Kashaf and Vandana operate a law center where they take on class action and humanitarian matters. Every episode of the show explores topics including rape, artificial intelligence, and water shortage and how those topics affect the characters' lives and morals.

An Indian courtroom drama series called Guilty Minds is available to stream on Amazon Prime Video.

Shefali Bhushan and Jayant Digambar Somalkar wrote the script and are the directors of the show. Shriya Pilgaonkar, Varun Mitra, Sugandha Garg, Kulbhushan Kharbanda, and Satish Kaushik are the key actors in this series.

Karishma Tanna's Career Timeline
Karishma Tanna's controversies
Karishma Tanna in Big Boss 8
Karishma Lack of general knowledge on Tanna's part: Karishma's general knowledge, or rather lack thereof, has been the punchline of jokes both inside and outside the home. Due to her lack of factual understanding, the tall actress was actually likened to Alia Bhatt. As soon as Salman made fun of Pritam and her, Karishma started to cry. Karishma said that it was not amusing to joke about constantly when Pritam questioned her about why she was sobbing. When Gautam could no longer take the heat of the chilli, he had an outburst and screamed on Karishma, and things got violent. The entire house revolted against Gautam for insulting Karishma as he screamed insults at her.

Karishma Tanna's Tantrums
The substitution of TV actresses participating in the show has been in the news before to its premiere. There were rumors that Karishma Tanna, an ex-Bigg Boss participant, had been replaced because of her temper tantrums. Karishma, however, debunked the rumors in an interview with India Forums, stating, Yes, the news about my replacement is totally accurate, but the cause is not! My dates didn't line up. Since the production company is like a family, it is improbable that I would be replaced for the aforementioned reason. We attempted to work around the dates, but since they clashed, we settled on an alternative. I'm excited to do a significant show with them shortly.

Karishma Tanna legal notice
A Delhi-based event manager named Manas Katyal has placed Karishma Tanna in legal hot water by accusing her of fraud. The actor was charged with threatening, defrauding, and blackmailing Katyal, according to the legal notification. He admitted to approaching Karishma to sing at a wedding celebration to a major tabloid. Manas added that although he gave Karishma an Rs. 2.5 lakh advance, no written arrangement was entered into.

Karishma responded to a question from a prominent newspaper by asking, How can he argue that I cheated him when I am the one who has been cheated. Although I didn't like the amount of money offered for the event, I agreed to do it because they had been hounding me for a month. I was worried because it also involved a lengthy road trip, which I often avoid due to my knee and back problems.

Tanna said, He also revealed information on the hotel I was to stay at and informed me that the event would take place in Moradabad. The driver didn't inform us that Haldwani, rather than Moradabad, which would need an additional four hours of travel time, was the intended destination until we were a half-hour away from the hotel. At that point, I advised him to stop the automobile because the situation was unclear. I frantically tried to reach Manas, but she didn't pick up. Two girls were with me: my manager and my hairdresser.

After I pleaded for 15 minutes, the driver agreed to take us back to Delhi when we asked him to. I was too frightened for my security. This man tormented and traumatized me (Manas). When he eventually returned my call, he acknowledged his error and consented to pay an additional Rs 50,000 as restitution for the confusion.

Karishma Tanna's Net worth
Karishma Tanna has worked on several of the most well-known television programs and is also a well-known reality show host. Karishma has more than 6 million Instagram followers due to the fact that she has a sizable fan following around the nation as a result of her acting prowess.

In terms of Indian rupees, Karishma Tanna's net worth is predicted to reach 37 Crore (about $5 million USD) in 2022. She is one of the top Hindi television actresses and has a long record of successful roles to her credit. Karishma Tanna's monthly salary as an actress exceeds 30 lakh rupees.

The majority of Karishma Tanna's income comes from her work in television and movies, and she receives 1.5 lakh rupees in remuneration per episode. In addition to other paid marketing and commercial commercials, Karishma charges between Rs. 70 and Rs. 80 lakhs for each brand endorsement. She went on the well-known reality show, and since then, her net worth has constantly increased. Karishma Tanna makes a staggering 4 Crore INR annually.

Karishma Tanna, one of the highest-paid actresses in the television business, leads an opulent life as a result of her fame. He or she recently relocated to an upscale apartment in the suburbs. In one of Mumbai's wealthier areas, a three-bedroom flat is where Karishma Tanna and her family reportedly reside. The home's interior is well decorated, and the balcony offers a breathtaking view. It also has a wood floor.

Karishma Tanna, the grand prize winner of Khatron Ke Khiladi 10 who is used to finer things in life, is now enjoying the life of her dreams thanks to a number of popular television programs.
Karishma Tanna's greatest possession is The BMW 5 Series, which costs Karishma Tanna 71.90 lakh Indian rupees.

Few television actresses have appeared in as many dramas and reality series. Of the few, Karishma Tanna is one. Therefore, it should come as no surprise that she is the most sought-after brand spokeswoman in the nation. She was selected to serve as the Kolkata Diamond Poker League's brand ambassador in Mumbai. She also endorses a variety of other companies, including Flipkart, Drools, Daniel Wellington watches, Oneplus 7T, DateTheRamp, and Unlock Mixify.

Karishma Tanna's Awards & Nominations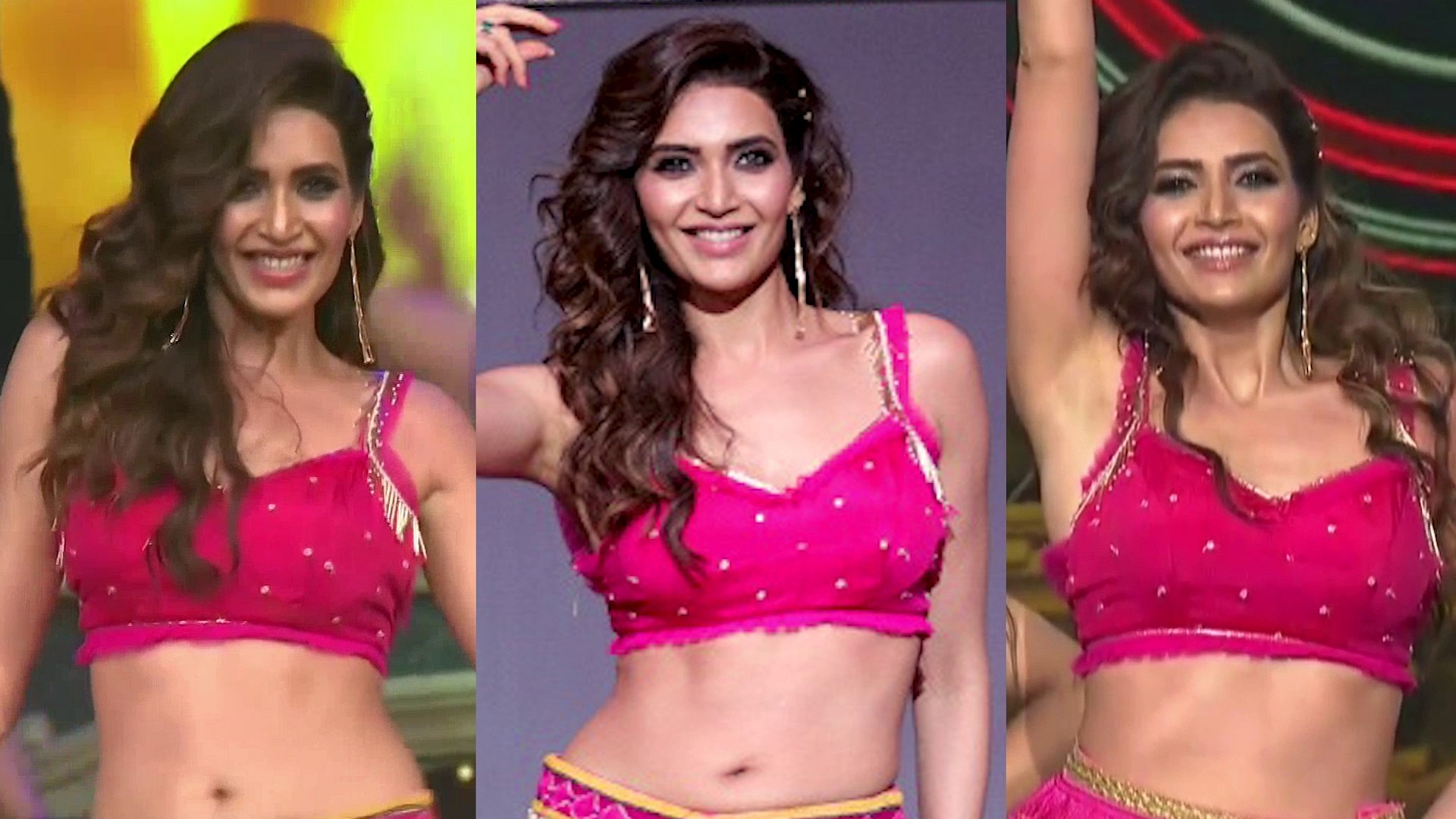 Indian Telly Awards 2003 - Best Actress in a Comic Role for Kyunki Saas Bhi Kabhi Bahu Thi - Nominated
Star Guild Awards 2008 - Best Actress in a Negative Role for Ek Ladki Anjaani Si - Nominated
Zee Gold Awards 2016 - Best Anchor for MTV Love School - Nominated
Zee Gold Awards 2016 - Most Fit Actor (Female) for N/A - Won
Zee Gold Awards 2018 - Most Fit Actor (Female) for N/A - Won
Karishma Tanna's interesting facts and trivia.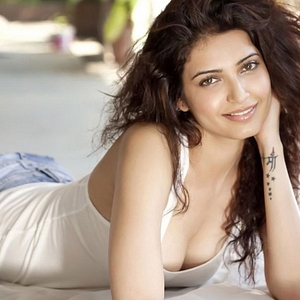 Karishma Tanna won the Zee Gold Awards for most fit actress in 2016 and stylist female in a reality show in 2015 for Bigg Boss 8.

The Season 10 winner of Khatron Ke Khiladi is Karishma.

In addition to TV shows, she has appeared in a few minor roles in films like Grand Masti, Sanju, and Suraj Pe Mangal Bhari, among others.

Varun Bangera, a real estate tycoon who was thought to be Karishma's lover, and she were married in 2022.

Karishma loves dogs a lot. She refers to her dog, Koko Tanna, as her son. On Instagram, Koko Tanna has 4,000 followers.

Social Media
Frequently Asked Questions