Vir Das | Biography, Family, Struggles, Movies, Controversy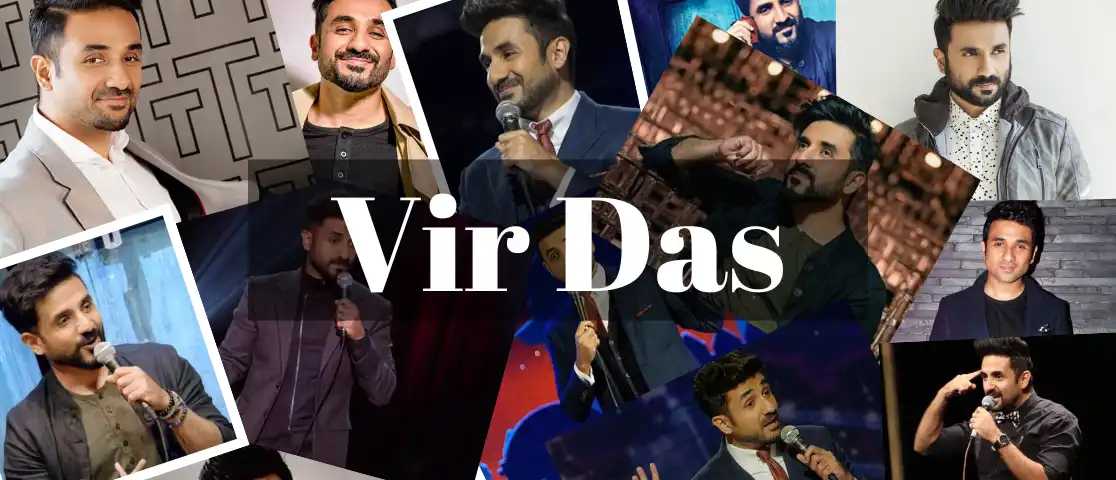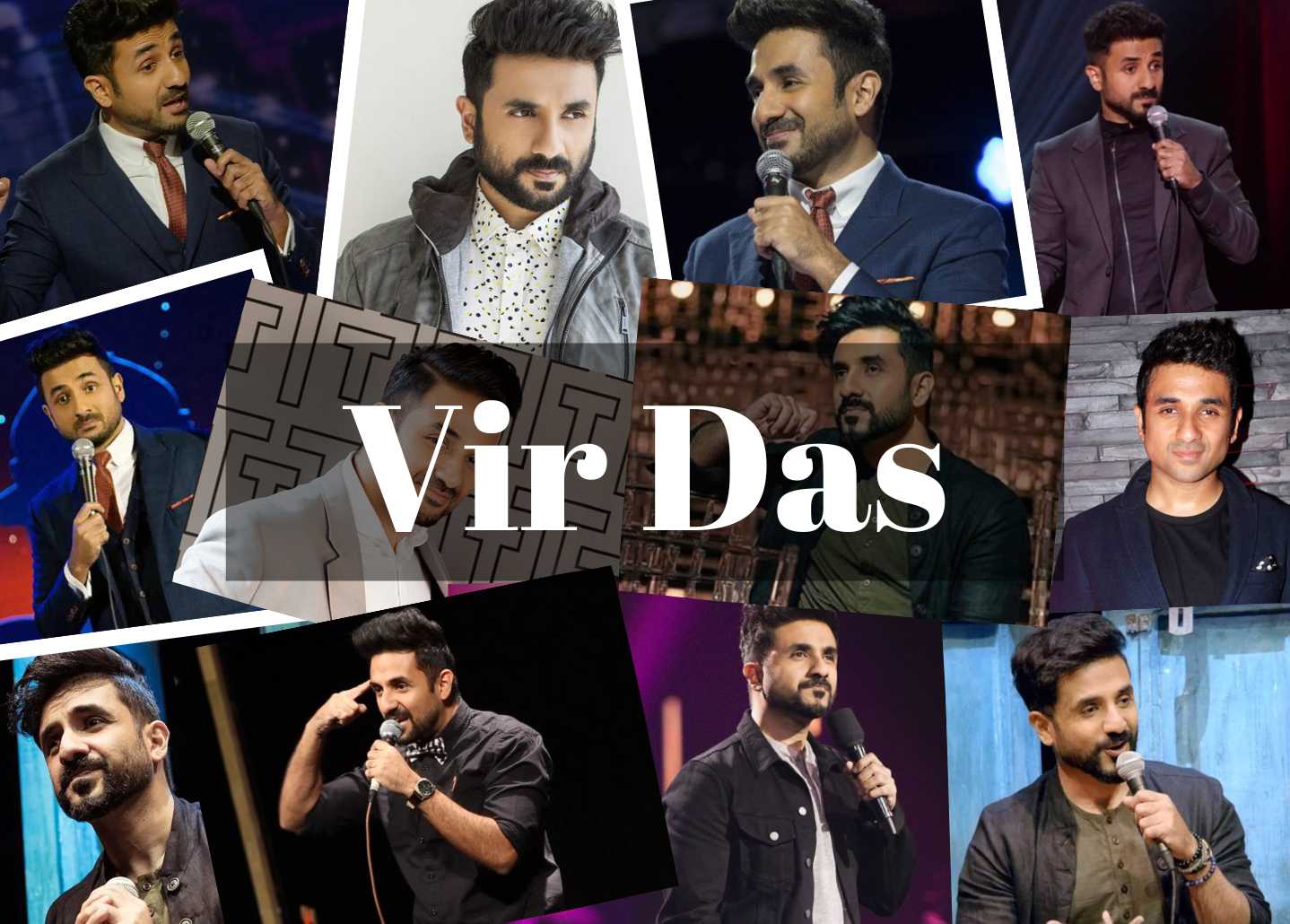 Vir Das's Biography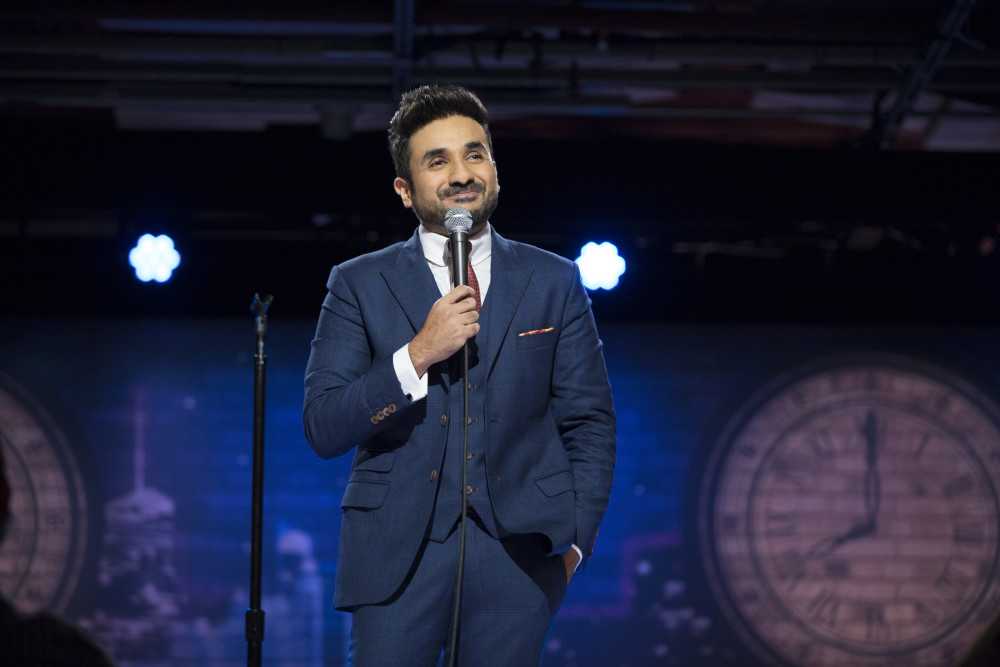 Vir Das is an Indian comedian and actor best known for his standup comedy. He was born in Dehradun, Uttarakhand, India, on May 31, 1979. Due to his business, his entire family moved to Nigeria after his birth. Early education for Vir was received at the Indian Language School in Lagos, Nigeria. After the fifth Nigerian President was assassinated and a state of emergency was declared nationwide, his family later moved from Nigeria to India.

After returning to India, he began hosting and appearing in comedy shows such as 'The Great Indian Comedy Show.' He made his film debut in the Bollywood drama 'Namastey London,' playing a minor role. He then starred as the lead in the film 'Mumbai Salsa.' He has appeared in numerous Bollywood films over the years, including 'Delhi Belly,' 'Go Goa Gone,' 'Shaadi ke Side Effects,' and '31st October.' He was most recently seen in the action thriller film 'Shivaay,' directed and produced by Ajay Devgn, who also played the lead role.

Vir Das's Affairs and Relationships
Vir Das and Shivani Mathur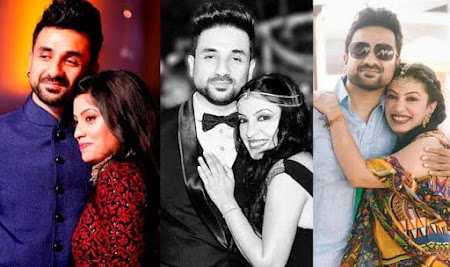 On October 24, 2014 comedian Vir Das secretly wed his girlfriend Shivani Kapoor in a ceremony on a secluded beach in Sri Lanka. For the past five years, the actor and comedian have been dating the event planner. There were around 100 guests, including international childhood friends. The majority of them were comedians, and they all entered the stage and delivered a few jokes. Vir Das told Mumbai Mirror, 'I wrote my bride a song and performed it live to loud cheers,' adding that he and his wife are now back to their regular routine.

Actor Vir Das married his girlfriend Shivani Mathur after a five-year courtship. The couple announced their marriage now, even though it took place in October. 'We'll throw our close associates a party in Mumbai. Additionally, I want to take a honeymoon in May. The no-cellphone rule will be enforced once more, Vir joked to Mirror. The wedding included a rock concert, a sangeet ceremony, and the 'pheras,' as well as a pool party. IANS was told by a source.

Vir Das's Career
Das's film career began in 2007 with the release of the Bollywood film Namaste London. He had a minor part to play in this movie. The following year, 2007, saw the release of Mumbai Salsa, in which he portrayed Rajiv. In the 2009 movie Love Aaj Kal, he played the role of Shanty. Then, in the 2010 movie Badmaash Company, he played Chandu. In the 2011 movie Delhi Belly, in which he played the role of Arup.

The film proved to be a watershed moment in his career, with both critics and audiences praising his performance. Das has also appeared in blockbusters such as Go Goa Gone, Shadi Ke Side Effects, Revolver Rani, Mastizaade, Santa Banta, Raakh, and Shivaay. Das has also made appearances on popular shows such as Mumbai Calling and Koffee With Karan. He starred as the lead in Netflix's popular web series Hasmukh.

Vir Das began his career with a performance titled 'Walking on Broken Das' at one of New Delhi's premier hotels. Das began his television career by hosting two Zoom shows. The first was Is Route Ki Sabhin Linein Maast Hain, in which he portrayed an agony uncle. The second was his own late-night stand-up comedy show, Ek Rahin Vir. Das also hosted Star World's Top Drive - Getaway. Das has appeared on several comedic television shows. Cricket Firsts, a sports comedy show on Zee Sports (now TEN Action+), was hosted by him. On SAB TV's Lo Kar Lo Baat, he performed improvised comedy.

Vir Das is well-known for his standup comedy both domestically and internationally. Vir Das has performed stand-up comedy in many Netflix-available programmes. He has performed stand-up comedy on the Netflix series Virdas: Outside In, For India, Losing It, and Abroad Understanding. Vir Das has performed in 35 plays, 100 stand-up comedy performances, 18 motion pictures, 8 TV shows, and 6 comedy specials to date. Additionally, Vir has written humorous columns for Tehelka, DNA, Exotic, Femina, and Maxim. He has worked in the American television series Whiskey Cavalier in addition to Indian television. With this programme, he made his TV debut in the United States.

Vir Das's Stand-Up Specials
Vir Das: Losing It
In this stand-up special, Vir Das discusses travel, religion, his childhood, and more. The world has many problems, but Vir Das has many solutions.
Vir Das: Abroad Understanding
In two cleverly crosscut performances in New York and New Delhi, comedian Vir Das tackles nationalism, globalism, good food, and bad politics.
Vir Das: For India
From the Vedas to Vasco de Gama to vacuous Bollywood plotlines, comedian Vir Das celebrates India's history from a unique perspective.
Vir Das's Best Movies and TV shows
Hasmukh
The long-awaited big break of a shy small-town comedian takes a dark turn when he realises that the only way to maintain his stage presence is to commit murder. Nikhil Gonsalves is the director of the Indian dark comedy series Hasmukh, which also stars Vir Das, Ranvir Shorey, Amrita Bagchi, Ravi Kishan, Inaamulhaq, and Manoj Pahwa. The series plot centres on a small-town comedian who also happens to be a serial killer. The Netflix version of Hasmukh debuted on April 17, 2020.

Hasmukh is not your typical 'Bambai' show success story of a small-town guy. It actually has a very intriguing premise a comedian who gets his 'feel' from taking out the bad guys—so there are hints of Dexter Morgan throughout. But once you know this, you can anticipate the outcome of the narrative. The show has a few intriguing turns that can keep you interested for a while, but not entirely.

Go Goa Gone
Luv (Vir Das) and Hardik (Kunal Khemu), two friends, are going through difficult times. Hardik is this close to losing his job, and Luv has discovered that his girlfriend has been cheating on him. They both desperately need a break, so when they learn that Bunny (Anand Tiwari), their roommate, will be travelling to Goa for a presentation, they seize the opportunity.

Once in Goa, Luv meets a woman named Luna (Pooja Gupta), who extends an invitation to him to attend a rave party that the Russian mafia has planned on a secluded island. A new experimental drug is introduced at the gathering. Then, in the morning, everything completely goes wrong for the girl and the three unfortunate guys. It turns out that the untested medication has a side effect.

Badmaa$h Company
A story called Badmaash Company takes place in middle-class Bombay in 1994. After graduating from college, Karan (Shahid Kapoor), Bulbul (Anushka Sharma), Zing (Meiyang Chang), and Chandu (Vir Das) decide to start a 'business' bringing illegal foreign goods into India in order to get around the country's high import taxes. They start out by smuggling expensive foreign goods into Bangkok under the name 'Friends and Company' and go on to make a sizable fortune doing so. The friends decide to travel to America after the Indian government decides to lower the import tax on packaged goods from abroad. Although Karan and Bulbul fall in love, the group starts to disintegrate as a result of Karan's excessive greed. Zing is initially made fun of by Karan, after which Zing departs.

After that, Bulbul is kept in the dark, and Chandu finally departs because he needs to unwind. However, Karan is eventually detained and released after six months. Once he decides to live honestly, he reconciles with Bulbul, who it is later discovered is expecting his child. Then, he recovers Zing and Chandu as well as saving his uncle from a significant financial loss. By the time 'Friends and Company' becomes a publicly traded company, Karan has accomplished all of his goals.

Namastey London
To the dismay of her Asian father, Jasmeet leads a very British lifestyle filled with work, nightclubs, and boyfriends. He brings her to India under the guise of a vacation to his hometown village in an effort to arrange a marriage. Yes, she does eventually marry Arjun, but only so she can return to London in safety.

She declares upon arrival that she is unfamiliar with the wedding and resumes her relationship with her English boss Charlie Brown. While Arjun, who has followed her to London, genuinely wants her to become his real wife, he is a serial divorcee and all-around jerk. What should a decent Asian girl from Britain do?

Shaadi Ke Side Effects
Up until they learn they are expecting a child, Sid and Trisha are a happy married couple. Both of them, especially Sid, is completely altered by this. Up until he learns a secret to success in family life from a friend who is renowned for his excellent performances as a father and a husband, Sid's life is getting harder and more monotonous by the day. He starts to adopt a two-way lifestyle and starts to follow his example.

He is a wonderful father and husband in public, but in private, he is living the single life he used to love. Up until a stranger enters their life, everything is perfect. From that point on, Sid's marriage is headed for failure. For the benefit of his child, he makes every effort to preserve it. He has, at last, realized how significant his wife and child are to him.

31st October
The Sikh Security Guards of the Indian Prime Minister assassinate her on October 31, 1984. Politicians exploit this incident to incite racial animosity against Sikhs and portray them as traitors. As their city burns, Devender Singh and his family are confined to their home. Devender's family seeks assistance from their Hindu friends who live across the town after experiencing 24 hours of unsettling oscillations, helplessness, and their relatives passing away and their neighbours turning hostile. In their quest to save Devender's family, Pal, Tilak, and Yogesh encounter the annihilation of humanity. They see the bloodshed and moral decay that turns men into savages. To transport Devender's family to safety, Pal, Tilak, and Yogesh must first confront their own demons.

In this historical drama, Vir Das performed to the max. It's a shame that virtually everything—including the direction, pacing, writing, and other aspects was awful. He definitely would have made many 'Actors Who Broke Typecast' lists if everything for this movie had worked out.

Vir Das's Career Timeline
Vir Das's Struggles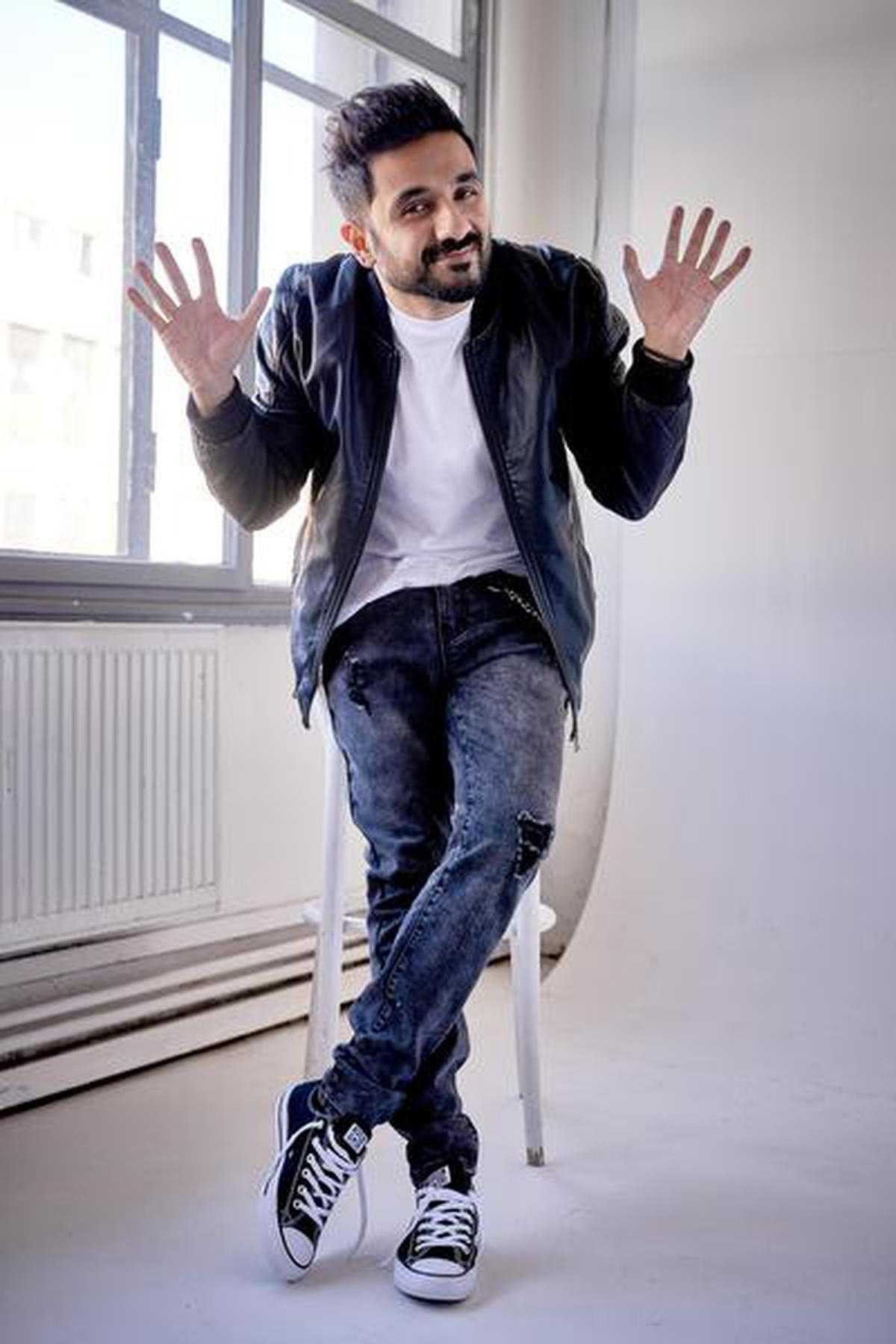 Vir Das described his life in the US in 2002 by posting on Instagram.

Vir Das wrote an agonizing account of his past experiences, including his financial struggles, failure to pay his rent, working three jobs, and struggle to eke out a living in Chicago.

'My lowest point might have been Chicago in 2002. No insurance, was late on rent, was about to get evicted, credit card collection agents calling and threatening me daily, and crying outside an ATM at 2 AM with 8$ in my account. ATM lets you draw only 20. Three jobs, one unpaid internship, one paid in cash and always late, and one on commissions which I never made because I was a brown dude selling knives door to door the year after 9/11.'

Vir Das continued, saying:'I was a horrid flatmate. I distinctly remember using my flatmate's shampoo and then filling water in it so they wouldn't notice, doing the same thing with their orange juice. Some nights when the theatre company I worked at closed, I would use the building code and sneak back into the office to sleep where it was warm and the entire office was kind enough to pretend they hadn't seen me do it on CCTV.'

Vir Das's Controversy
Vir Das 'I Come From Two Indias' Controversy
Vir Das, the comedian, found himself in trouble after posting a video on YouTube with the title 'I come from two Indias.' His most recent performance at the John F. Kennedy Center in Washington, DC, included the video. The six-minute video discusses India's dual nature and the various problems the country is currently facing. The video has sparked a heated discussion on social media. The actor-turned-comedian was criticized by some politicians and internet users for 'insulting India.'



7 Important Phrases From 'I Come from Two Indias' by Vir Das


'I come from an India where we worship women during the day and gang-rape them during the night.'
'I come from an India that is Hindu and Muslim and Christian and Sikh and Parsi and Jew and when we all look up at the sky we only see one thing together – the price of petrol.'
'I come from an India that has the largest working population under 30 on the planet but still listens to 75-year-old leaders with 150-year-old ideas.'
'I come from an India where journalism is supposedly dead because men in fancy suits in studios give each other handjobs and yet women on the road with laptops are still telling the truth.'
'I come from an India where we bleed blue every time we play green. But every time we lose to green, we turn orange all of a sudden.'
'I come from an India where we kicked out the British but yet we call the government the ruling party.'
'I come from an India where we scoff at sexuality and yet fuck till we reach a billion people.'
When Vir Encountered Difficulties With The Police As A Result Of His Jokes
Vir Das spoke with Canadian comic Lilly Singh about a time when his jokes got him into trouble with the law. Vir was performing a show in Delhi when he made a joke about the late Dr. APJ Abdul Kalam, the former president of India. Police quickly descended upon the stadium after someone in the crowd found the joke offensive.

Actor-comedian Vir Das became 'upset' when police in this city interrupted his stand-up comedy performance while he was trying to parody the late Indian President APJ Abdul Kalam. He wrote an open letter in response to the incident. On April 25, Vir was performing 'UnbelievabLISH,' a new sketch as part of his Unbelievable Tour, at the Siri Fort Auditorium when a man asked him to stop talking about Kalam.

When A Police Report Was Filed Against Sunny Leone And Vir Das
A police report was made against the lead actors Sunny Leone and Vir Das after the 2016 release of Mastizaade. The cause? The complaint, however, claimed that the actors in the film were very crudely promoting condoms inside a temple.

Sunny Leone and Vir Das are embroiled in controversy because of their roles in the adult comedy Mastizaade. According to India Today, the complaint was made because, in the film, the actors were seen indecently promoting condoms inside a temple.

Milap Zaveri is the director of Mastizaade. In contrast to Vir Das and Tusshar Kapoor, Sunny Leone has two roles. Viveik Vaswani, Suresh Menon, and Shaad Randhawa all have supporting parts. On January 29, 2016, a movie was released.

Vir Das's Networth and Income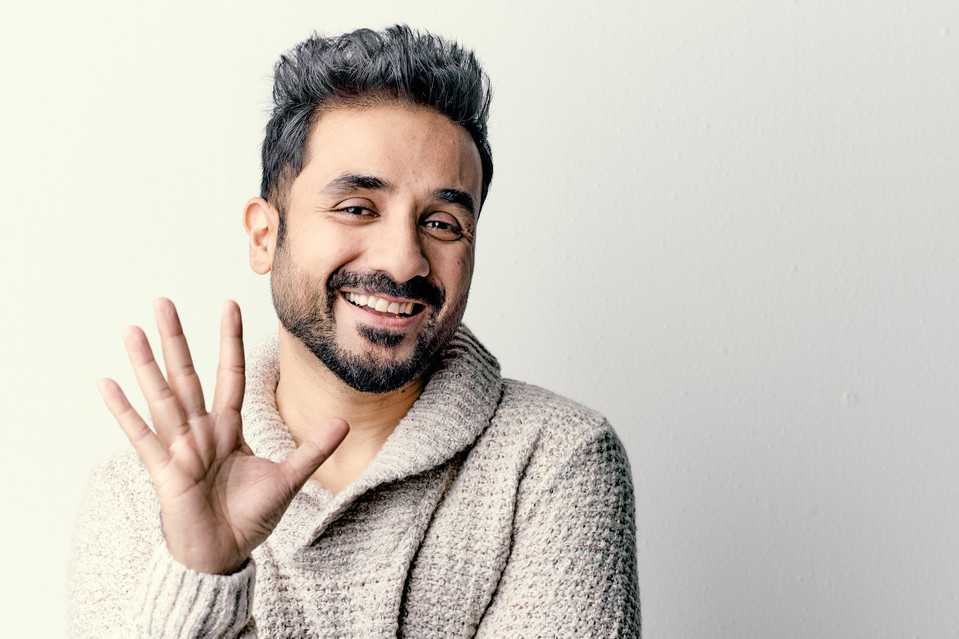 The amount of assets that exceed liabilities is referred to as net worth. Cash, real estate, and anything else of value are examples of assets. It is the value of everything you own less everything you own. Net worth is not calculated on a yearly basis. So, how much is Vir Das currently worth?

Vir Das has had a difficult year, but at least he has millions of dollars to help him through it. With an estimated $46 million in total earnings at the age of 43 years reportedly. The monthly income is reportedly around 10 to 50 Lakhs per month.
Vir Das Awards and Achievements
IWM Digital Awards
2021 Jury Award Best Actor in a Comic Role in a Web Series Hasmukh (2020)
Talent Track Awards
2021 Digital Movies & TV Series Award Best Stand-up Artist Vir Das: For India (2020)
Vir Das's Family and Vir Das's Education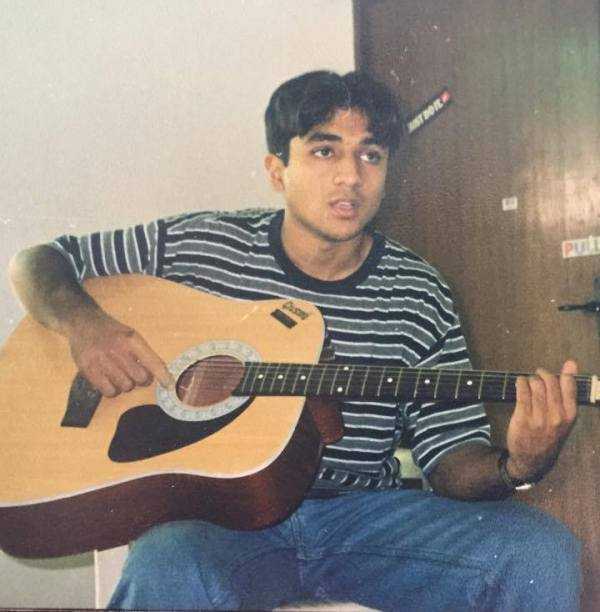 Vir Das was born on 31 May 1979. Vir Das's age as of 2022 is 43 years. Vir Das's zodiac sign is Gemini. Vir Das is from Dehradun, Uttarakhand, India. Vir Das's father is Ranu Das and his mother is Madhura Das. He was born in India and raised in Nigeria before relocating to the US to pursue his higher education. Vir finished his high school and intermediate studies at The Lawrence School, Himachal in Sanawar, and Delhi Public School, Noida, after moving to India. For his graduation, he travelled to the US, where he attended Knox College in Galesburg, Illinois, where he earned a bachelor's degree in economics. His theatre studies from this college also gave him the opportunity to join the Stanislavsky Program of the Moscow Arts Theater. After five years of dating, Vir Das and Shivani Mathur were wed in October 2014.
Vir Das Interesting Facts
At his alma mater, Knox College in Illinois, Vir Das received an honorary doctorate last year. It's an honour from a prestigious international educational institution that very few Indian artists have received.
Early in 2016, it was announced that Vir Das had signed with one of the biggest talent agencies in the world, CAA in Los Angeles, becoming the first Indian comedian to do so. After Priyanka Chopra, Vir Das was the second Indian to sign with CAA. Shortly after, he became the first Indian comedian to sign with Levity for his comedy work, a name that is associated with Kevin Hart, Amy Schumer, and many other names in the comedy space.
In 2017, Vir Das was listed in Variety Magazine's coveted list of the top 10 comedians to watch for. Variety Magazine compiles a list of the world's most in-demand comedians every year.
As the first Indian to ever sign a deal with Netflix for a comedy special with international understanding, Vir Das made history. This comedy special, which was shot in New York and New Delhi, was broadcast on Netflix in more than 100 nations. Abroad Understanding rose to prominence on Netflix as one of its most popular and lucrative programmes. Losing It, his most recent special, was also well-received throughout the world.
In 2017, Vir Das made history by embarking on the first-ever world tour by a comedian, visiting 32 nations on 6 continents. The Boarding Das was the largest world tour undertaken by an Indian comedian to date.
Upon asking, First and foremost, please tell us how you got into stand-up comedy, Vir Das stated 'In the United States, I was in a very serious acting programme. It has a'sit in a circle and cry all day' vibe to it. I wanted something a little more rebellious and organic, so I began writing jokes. I knew I was hooked for life the first time a joke landed and I got a laugh.'
Social Media
Frequently Asked Questions