Sunny Leone | Biography, Affairs, Struggles, Upcoming films

Faraz Shaikh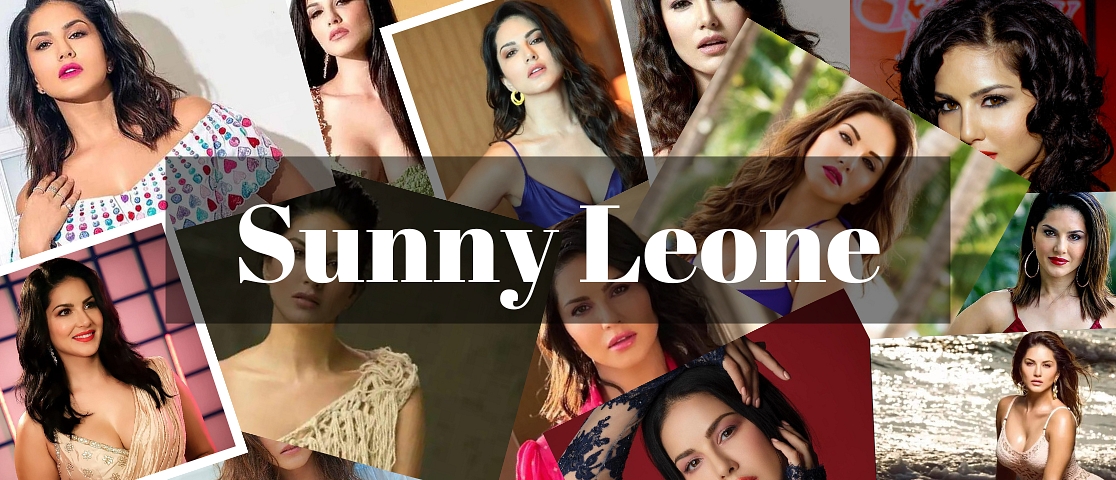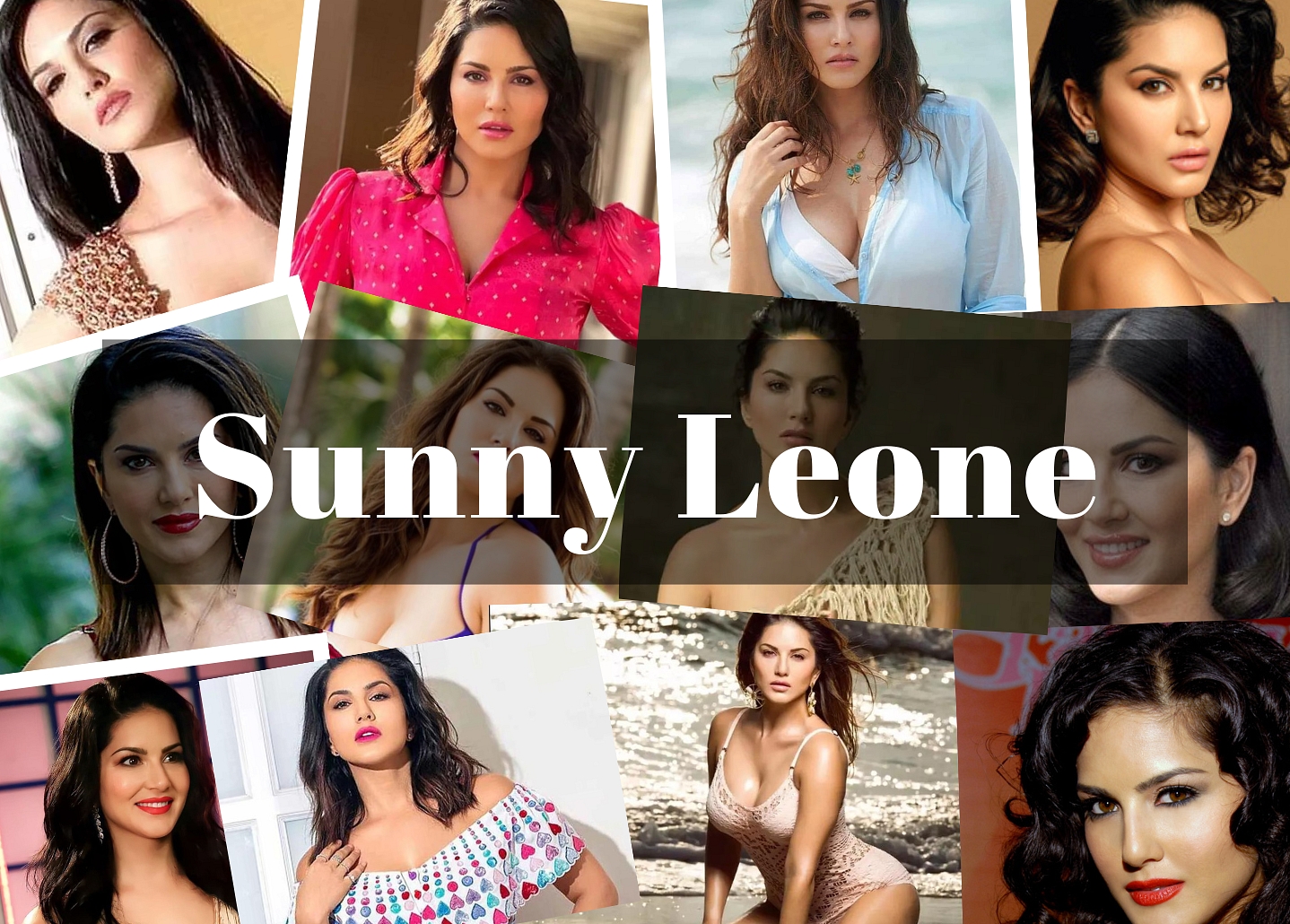 Sunny Leone is an Indo-Canadian model, actress, businesswoman, and former porn star who holds dual Canadian and American citizenship. She was a contract celebrity for Vivid Entertainment and was crowned Penthouse Pet of the Year in 2003. Maxim listed her in 2010 as one of the top 12 porn actresses. She has also appeared in mainstream independent films and television programmes.
Sunny Leone Childhood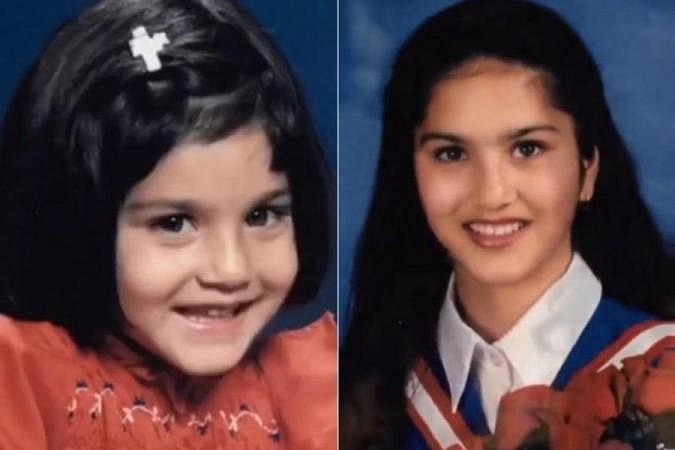 Sunny Leone was born to Sikh Punjabi parents from India in Sarnia, Ontario. Her mother came from a little town called Nahan in Sirmaur, Himachal Pradesh, while her father was born in Tibet and raised in Delhi. She enjoyed playing street hockey with the boys, ice skating on a nearby frozen lake, and having hot chocolate in front of a fire as a young kid because she was highly sporty. Sunny Leone is one of the most beautiful women in the Bollywood industry. The celebrity who appeared in Jism 2, an erotic thriller starring Pooja Bhatt, as her acting debut in Bollywood, has come a long way. Following her appearance in Jism 2, she captivated viewers in films like Tera Intezaar, Ragini MMS 2, Jackpot, and Ek Paheli Leela.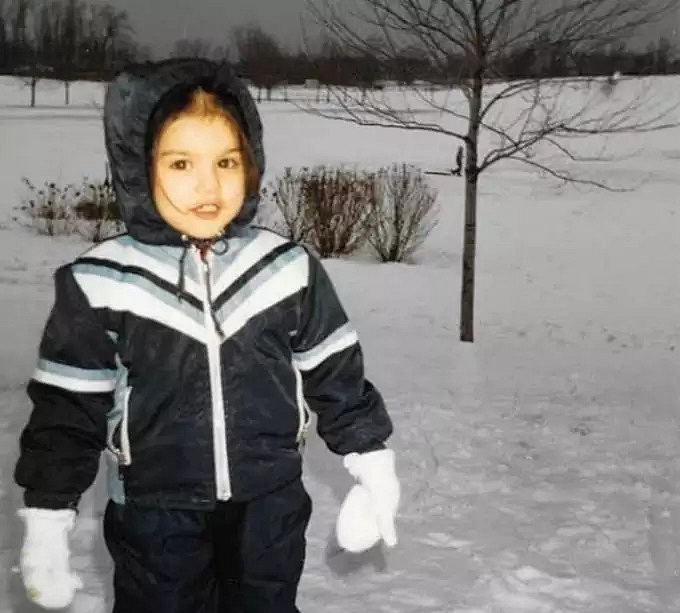 Sunny is not just a talented actor; she is also stylish. With her lavish dress choices, she has been captivating admirers. One of the most fashionable stars in the business as a diva. Today, though, we'll share some secret talents with the audience. According to media sources, Sunny was a tomboy when she was younger, incredibly athletic, and played street hockey with the males. Despite being Sikh, her parents sent her to Catholic school because they believed it would be unsafe for her to attend public school. She afterward began training to become a nurse.
Sunny Leone Family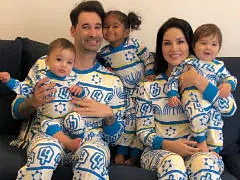 Sunny Leone was born as Karenjit Kaur Vohra into an Indian Punjabi Sikh household. Jaspal Singh Vohra, her father, was born in Tibet and raised in Delhi. Later, in 2010, she lost him to cancer. Balwant Kaur Vohra, Sunny Leone's mother, was born in Sirmaur, Himachal Pradesh. In 2008, she also passed away. Sundeep Vohra is the name of Sunny's other sibling. Sunny Leone and her husband Daniel Weber surprised everyone when they adopted a baby girl named Nisha on July 20, 2017. Daniel and Sunny Leone found out on June 21st, 2017 that they might be having three children in a short period of time. They had planned and tried for a family for many years, and now we have three children: Asher Singh Weber, Noah Singh Weber, and Nisha Kaur Weber. 'God had something special planned for us and blessed us with a large family. We are both proud parents of three lovely children.' tweeted Sunny Leone.
Sunny Leone Affairs & Relationship
Karenjit Kaur Vohra, better known as Sunny Leone, is the real name of the actress. Her middle name, Sunny, is a diminutive of her younger brother's name, Sundeep Vohra, which was given to her by a former owner of Penthouse Magazine. She ranked among the most-searched-for celebrities in 2014 due to her outspoken acting and personality. She has acted in numerous widely watched Bollywood films.

The first person on the list is Matt Erikson, with whom she had a prolonged relationship while Sunny was also engaged with Matt Erikson. She later broke up with him in early 2008 due to several problems. She then had a two-month relationship with Tommy Gun, which was also wrecked. Finally, she began dating Daniel Weber, her manager. They both enjoy their time together a lot. In 2012, Daniel Weber married her right away and became Sunny Leone's spouse. Daniel Weber and Sunny Leone's relationship helped Sunny's career and opened up a lot of new options for her.

Sunny Leone Struggle
Everyone is engaged in their own battle or conflict, and while doing so, we all have a tendency to keep the numerous ghosts of our past hidden. Every so often, the darkest secrets loom over what we've created and threaten to destroy it. Sunny Leone, a former pornographic star who is now a Bollywood actress, experienced something slightly different. When she made the decision to be completely open with the audience, she gained popularity and respect. Many Indians who had previously used her name in private found her story to be touching and it resonated with them.


Even though she has appeared in numerous Bollywood films, she hasn't been able to really make a name for herself in the field as an actress. However, the popular online series called Karenjit Kaur—The Untold Story of Sunny Leone is breaking the internet and how. The daughter of a traditional Sikh NRI family living in Canada, Karenjit was portrayed in the first season of the show as a strong-willed but naive character. As the series continued, they gave the spectator a better idea of Karenjit's family, childhood, and true identity before Sunny Leone grabbed the adult market by storm.

It was awful because I would cry every single day on the sets. It wasn't easy at all; it was quite challenging. Though I didn't anticipate it to be this challenging. The trailer still makes me cry, so I can't watch it. There are numerous real talks and dialogues. The conversations I had with my parents are included here. It's never easy to lose your parents when you're young, so when there was some dubbing left, I was beyond terrified to rewatch them. Such an event is impossible to get past. It resembled the opening of Pandora's box. Sunny Leone says. Sunny Leone, Raj Arjun, Rysa Saujani, Karamvir Lamba, Bijay Jasjit Anand, Grusha Kapoor, Vanish Pradhan, and Marc Buckner are among the actors who appear in the biopic. In her own words and with no regrets, Karenjit shares her life's journey. From her motivations for entering the adult industry, her decision to go by Sunny, to how she met her spouse, everything can be attributed to the profession.


The online series by ZEE5 called Karenjit Kaur - The Untold Story of Sunny Leone is all about Sunny Leone's Struggle to fame. The series chronicles the transformation of Sunny Leone, a former pornstar who is now an actor who was raised in a middle-class Sikh household, from a little girl to an adult film actress and then a Bollywood star. The twenty-episode biography made its platform debut on July 16, 2018, on ZEE5 in Malayalam, Bengali, Tamil, Telugu, Kannada, and Marathi, among other languages. The series, which is directed by Aditya Datt and written by Karan Sharma, explores her background, family, and boyfriend-turned-husband Daniel Webber as well as little-known details about how she went from being an adult film star to a well-known actor. The show was mostly filmed in Mumbai and Cape Town. By May 2018, the shoot was finished.

Sunny Leone Career
Actress and model Sunny Leone was born in Canada and is currently working in the Indian film industry. She was formerly a pornstar. She received the Penthouse Pet of the Year award in 2003, performed under contract for Vivid Entertainment, and was named one of the top 12 porn performers by Maxim in 2010. She has appeared in major indie movies, television shows, and events. She made her debut in the public eye in 2005 while working as a red carpet reporter for MTV India's broadcast of the MTV Video Music Awards. She took part in the 2011–12 season of the Indian reality competition show Bigg Boss.

In addition, she co-hosted the Indian reality TV programme Splitsvilla from 2014 till the present. Jism 2 (2012), an erotic thriller directed by Pooja Bhatt, marked her Bollywood debut. She then turned her attention to more mainstream roles, appearing in Jackpot (2013), Ragini MMS 2 (2014), Ek Paheli Leela (2015), One Night Stand (2016), and Tera Intezaar (2017). Sunny Leone is also well-known for being a porn star. Sunny Leone also performed in an item number at a Bangla movie theatre.

Sunny Leone Upcoming/ Latest Movies & Web Series
Anamika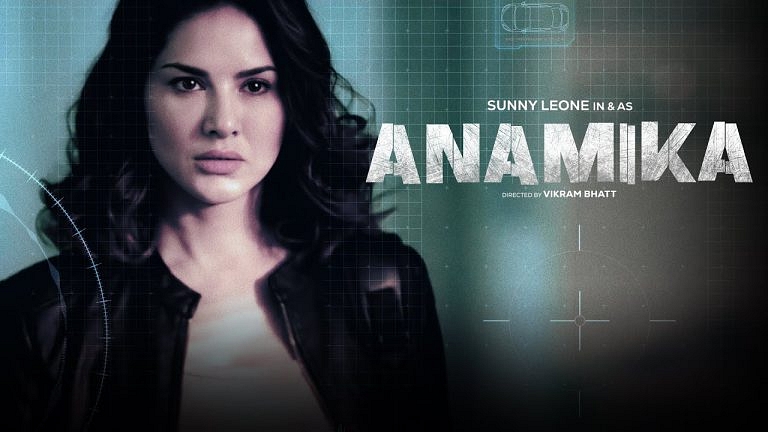 The actress appeared in the action-packed Web Series Anamika, which was directed by Vikram Bhatt. There are ten episodes in the series, which also stars Sonali Seygall. Today, it became available on MX Player Watch. Released on March 10, 2022.
Shero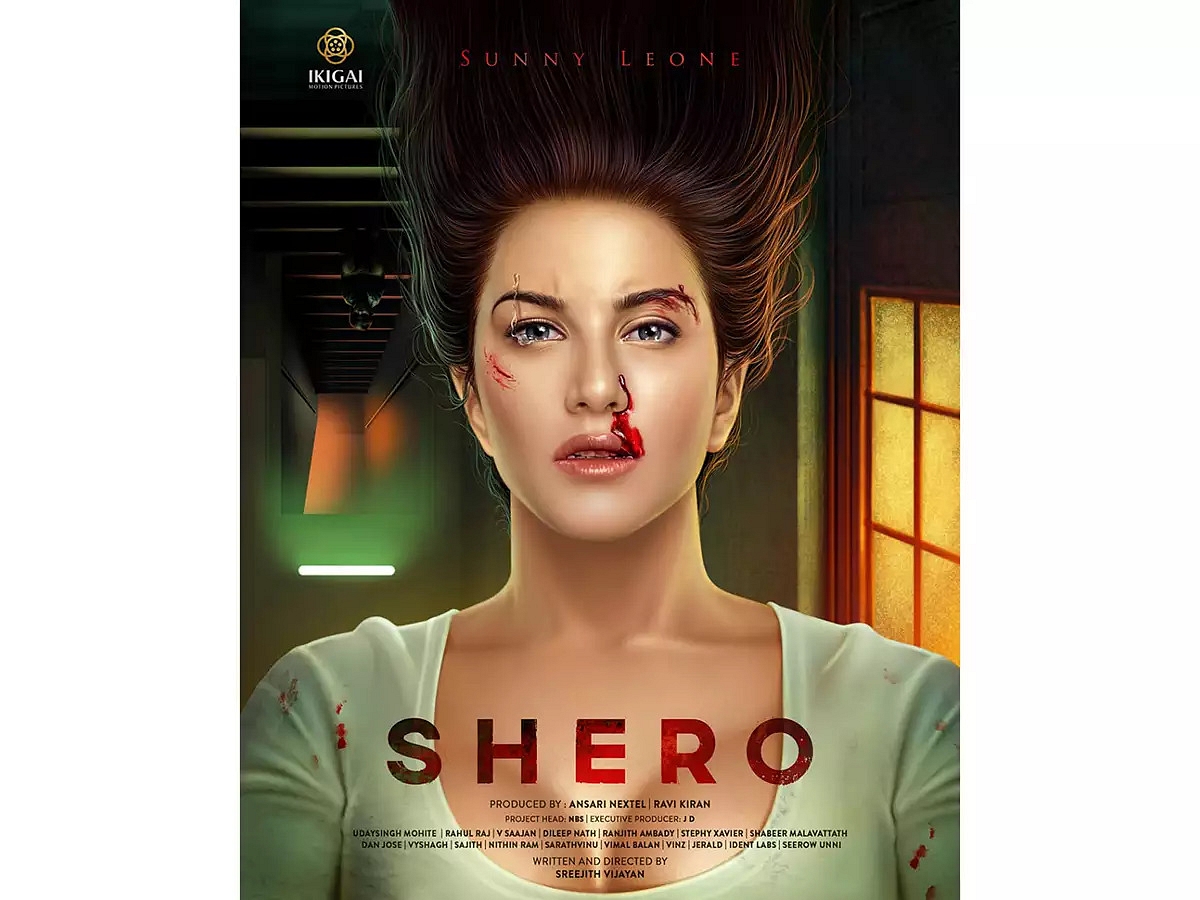 Sunny Leone's upcoming Malayalam film, she will appear in a film about psychological dread named SHERO, Sunny released its motion monster via her social media accounts in March of this year. 'SO happy to be part of SHERO, a psychological thriller,' she wrote as her caption. It is a product of Ikigai Motion Pictures and is produced by Sreejith Vijayan with funding from Ansari Nextel. Tamil, Hindi, Telugu, and Malayalam are the four Indian languages in which the movie will be distributed. Release Date 2022 is anticipated.


Oh my Ghost!
The Tamil horror-comedy Oh, My Ghost was written by R. Yuvana and stars D. Veera Sakthi and K. Sasikumar. Vau Media Entertainment, in collaboration with White Horse Studios, produced the movie. Release Date: July 8, 2022 is anticipated. Languages: Tamil and Hindi. The movie's filming started in September and has since moved to floors, where it is currently being produced. Darsha Gupta and Sunny Leone both have major leading roles in the movie. Deepak D. Menon is the project's cinematographer. Javed Riaz is the composer of the music. Recent tweets by Sunny Leone from the Oh My Ghost set
Quotation Gang
The first look poster for the upcoming movie Quotation Gang by director Vivek Kumar has been shared on social media. The poster has a spooky, dark appearance. Sharing the poster, she wrote "#Life? Hmm… Life??? It's just a #multilayered #mystery before you #die. #Quotationgang #Quotationgandfirstlook".
Patta
A political thriller called Patta Sunny Leone will co-star with cricketer S. Sreesanth in a Bollywood film that's been directed by a helmer and written by screenwriter R Radhakrishnan. In the movie, Sreesanth plays a CBI officer. A major part in the movie will also be played by Gujarati actor Bimal Trivedi. Release Date 2022 is anticipated.
The Battle of Bhima Koregaon
The movie is based on the Bhima Koregaon Battle, which took place on January 1, 1818, in Koregaon Bhima between the Peshwa Faction of the Maratha Confederacy and the British East India Company. Arjun Rampal plays Shidnak in this film, along with Sunny Leone, Shaji Chaudhry as Mushir UI, Waqar Khan as a British officer, Yatin Kareyekar as Ved Shasti, and Waqar Khan. Release Date: 2022 is anticipated.
Koka Kola
T.L.V Prasad will write Koka Kola, in which Sunny Leone will co-star with Tollywood comedic actor Brahmanadam. It is a comedy-horror movie. Onscreen, Mandana Karimi is also portraying a significant role. The movie is made by Mahendra Dhariwal with assistance from Zee Music Company and is distributed by Metro Movies. 2 hours and 20 minutes make up its running time. Release Date 2022 is anticipated.
Several well-known Sunny Leone Hindi Movies
Jism 2 (2012)
Jackpot (2013)
Ek Paheli Leela (2015)
Kuch Kuch Locha Hai (2015)
Mastizaade (2016)
One Night Stand (2016)
Beiimaan Love (2016)
Sunny Leone Career Timeline
Sunny Leone Controversies
Due to her most recent song, Madhuban, which was created by Shaarib and Toshi and featured Kanika Kapoor as the lead singer, actress Sunny Leone courted controversy. On the Saregama YouTube channel, the song's music video, which debuted on December 22, has received over 13 million views. The song has caused a stir after Madhya Pradesh's home minister, Narottam Mishra, claimed on Sunday that the song's music video had offended Hindus' religious feelings. Saregama has now vowed to alter the song's name and lyrics.
Condom Ad: In 2018, protests were sparked by billboards featuring Sunny Leone's endorsement of a condom brand. She was accused of spreading the condom brand ahead of the Navratri festival in Surat and other Gujarati cities. On social media, the ad's catchphrase, "Play with love this Navratri," sparked uproar.
Apartment of Celina Jaitly: Sunny Leone and Daniel Webber had just moved to India in 2012. She was not given the option to either rent or purchase an apartment. In order to assist her, actress Celina Jaitly offered to let the couple rent her own penthouse in Mumbai for two years. In 2015, Celina kicked the couple out of her house after discovering it had fallen into a terrible state.
Permission to perform at a Bengaluru New Year's Eve party denied: In 2017, the Bengaluru Police refused to grant Sunny Leone permission to perform at a Bengaluru New Year's Eve party. Karnataka Rakshana Vedike Yuva Sene members protested the event and burned her posters, claiming that the programme was against Kannada tradition and history and was an insult to their culture.
The Kapil Sharma Show: In 2013, rumours surfaced that Sunny had been turned down for the opportunity to promote her movie on the show. According to reports, Kapil turned down the opportunity to work with the actress. But in 2014, she made an appearance on the programme alongside Ekta Kapoor to promote Ragini MMS 2.
Kamaal R. Khan, a self-described movie critic, attacked Sunny Leone on Twitter after one of the actress' tweets went viral. Ye lo... Sunny Leone says - Rape is not a crime, It's merely a Surprise Sex, Kamaal had tweeted. Sunny, though, denied sending the trending tweet. She said her Twitter account had been hacked.
Sunny Leone Networth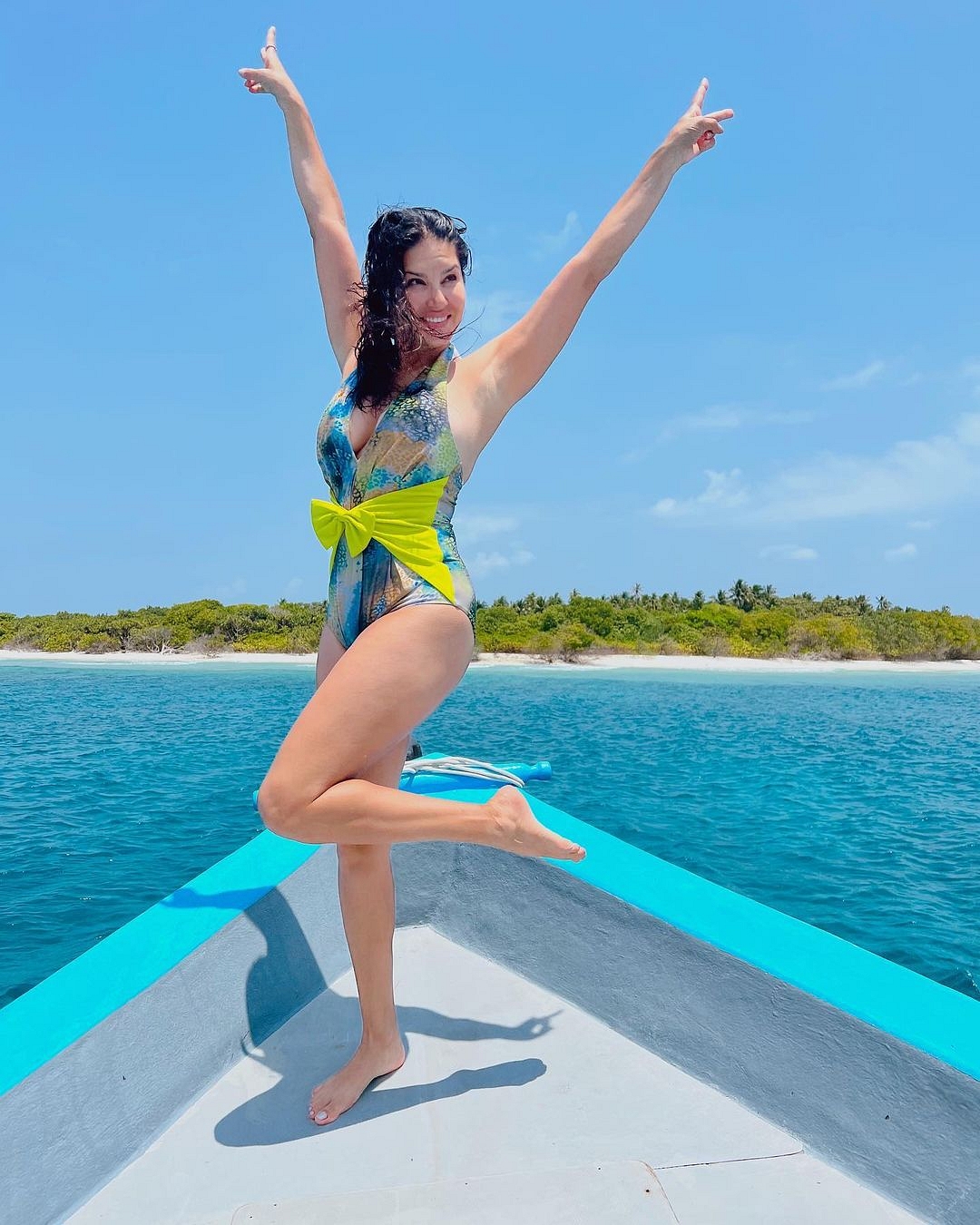 Sunny Leone has a total net worth of 13 million dollars, or 98,00,00,500 rupees in Indian currency (i.e., Ninety-Eight Crore INR). She earns the majority of her money via endorsing brands. One of the well-paid actresses in India is Sunny Leone. Her primary sources of income include films, commercial sponsorships, stage performances, and her makeup line, StarStruck. Sunny Leone's 'StarStruck' This cosmetic clearly exists. Sunny claims that she has always been an entrepreneur. She can now claim to be one. Everything that Sunny Leone uses, including lipsticks, glosses, and pencils, will now be marketed under the name. It will debut with a cost-effective lip line. The focus of StarStruck is on high-quality cosmetics for all women. All ladies should experience males swooning over them, in my opinion. This is not a quick-fix strategy. I've been working on this concept for the past 1.5 years. In an interview with Moneycontrol, she claimed, 'This brand is me in every way.'

Sunny Leone Awards & Achievements
Sunny Leone is an Indian-American actress and model who was born in Canada and is currently working in the Indian film business. She was once a pornstar. She received the Penthouse Pet of the Year award in 2003, performed under contract for Vivid Entertainment, and was named one of the top 12 porn performers by Maxim in 2010. She has appeared in major indie movies, television shows, and events. She made her debut in the public eye in 2005 while working as a red carpet reporter for MTV India's broadcast of the MTV Video Music Awards. She took part in the 2011–12 season of the Indian reality competition show Bigg Boss. In addition, she co-hosted the Indian reality TV program Splitsvilla from 2014 till the present.
Sunny Leone Interesting Facts
Sunny Leone once told Zoom TV that she was a nerdy girl in college, the type of girl that no boy liked. 'In college, I was a very academic student, but before that, I was an average student. Until I was 18, no boy was interested in me.' She was interested in business and marketing, and she was an expert in video editing and Photoshop - things that few girls could do and not every boy appreciated in a girl.
Sunny Leone and her husband Daniel Weber adopted their first child, Nisha Kaur Weber, who was 21 months old at the time of the adoption, in July 2017. When the couple visited the orphanage facility in a village in Maharashtra's Latur district, Nisha stole their hearts. Watching Sunny spend time with Nisha will make you sigh in adoration and love.
Sunny Leone has been married to Daniel Weber since 2011. She has dual Canadian and American citizenship, and because her parents are Indian, she has applied for Overseas Citizenship of India (OCI), which allows a foreign citizen of Indian origin to enter the country. Her permanent address is in Mumbai.
Sunny Leone and Daniel Weber have two biological children born through surrogacy. Asher and Noah are the names of the twins. The couple and their three children recently flew to their Los Angeles home. In response to a social media question, Sunny's husband stated that the family had flown on the same KLM Royal Dutch Airlines flight as Sunny and that he believed the kids were safer in her Los Angeles home.
Sunny Leone says she used to visit temples as a child and that she tries, at least in theory, to follow the tenets of Sikhism. Her foray into adult films and sexuality revelations shocked her conservative Sikh parents, but she is now very proud of how India and her Indian fans have embraced her, and she has no plans to return to the adult-films industry.
Social Media
Frequently Asked Questions