Ravi Kishan | Biography, Shows, Wife, Net worth, Movies

Hitesh Mandot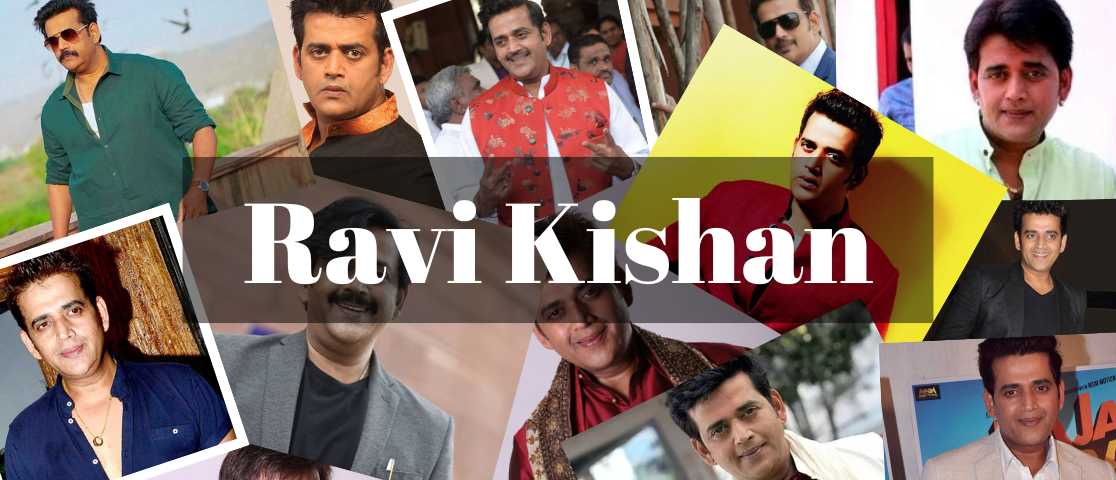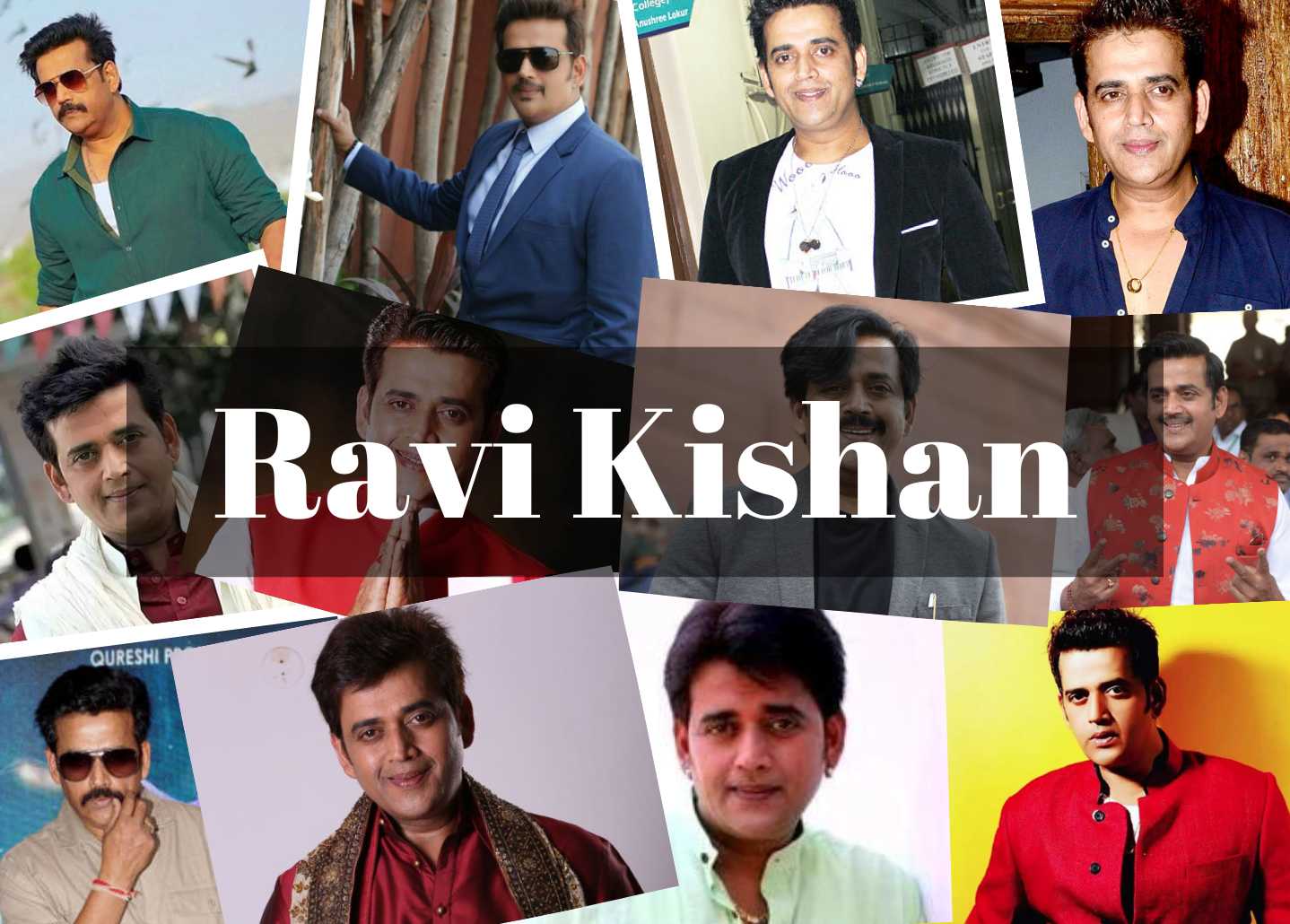 Ravi Kishan's Biography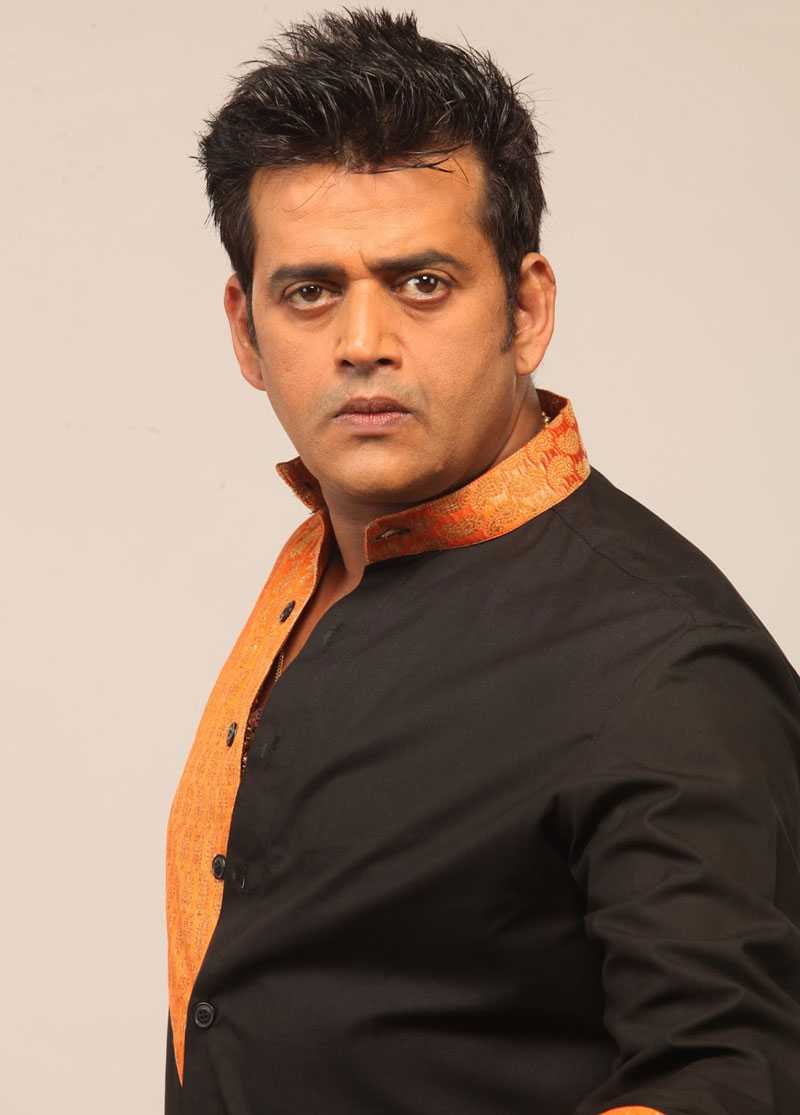 Ravi Kishan is an Indian actor, politician, film producer and tv personality. Ravi Kishan's real name is Ravi Kishan Shukla. Ravi Kishan's birth date is 17 July 1969. Ravi Kishan's birth year is 1969. Ravi Kishan's age is 53 years as of 2022. Ravi Kishan's birthplace is Mumbai, India. Ravi Kishan's zodiac sign is Cancer. Ravi Kishan's father is Shyama Narayan Shukla . Ravi Kishan's mother is Jadavati Devi. Ravi Kishan's brother is Ramesh Kishan Shukla. Ravi Kishan's height is 5 feet 10 inches.

Born on July 17, 1969, Ravi Kishan Shukla is an Indian actor, politician, film producer, and television personality. His Hindi name is Ravi Kiha. He now represents Gorakhpur in the Lok Sabha as a member of parliament. His filmography is primarily composed of Bhojpuri, Hindi, and Telugu films. He has also made a few appearances in Tamil and Kannada movies. He took part in Bigg Boss, the Indian version of Big Brother, in 2006. He finished as the second runner-up. In 2012, he also participated in Jhalak Dikhhla Jaa 5.

Tobey Maguire's performance as Spider-Man in Spider-Man 3 was dubbed into Bhojpuri by Kishan in 2008. The Bhojpuri voice dub is included in this Hollywood blockbuster movie in addition to the Hindi, Tamil, and Telugu dubs. As a result, Kishan decided to develop his own superhero movie.

Claim Your FREE Celebrity Shoutout
✕
Claim Now!
Ravi Kishan's Family and Education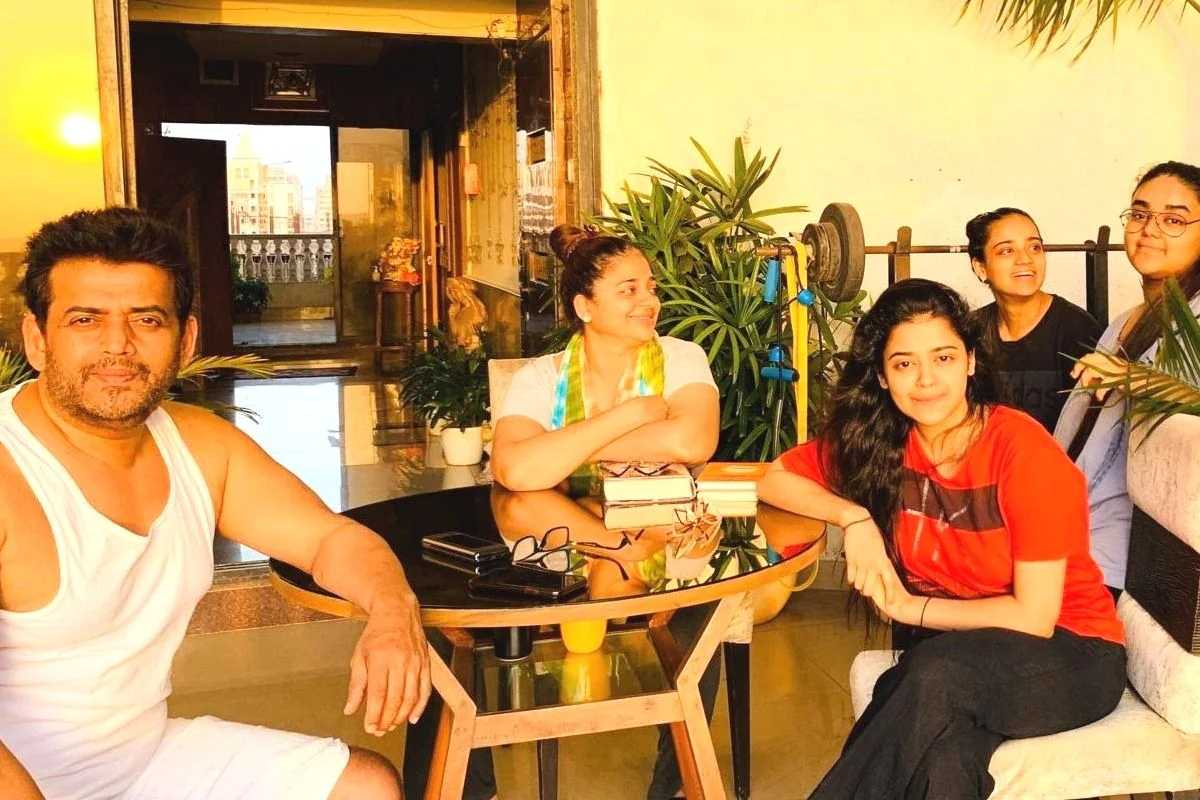 Ravi Kishan's birth date is 17 July 1969. Ravi Kishan's birth year is 1969. Ravi Kishan's age is 53 years as of 2022. Ravi Kishan's birthplace is Mumbai, India. Ravi Kishan's zodiac sign is Cancer. Ravi Kishan's father is Shyama Narayan Shukla . Ravi Kishan's mother is Jadavati Devi. Ravi Kishan's brother is Ramesh Kishan Shukla. Ravi Kishan's height is 5 feet 10 inches.

On July 17, 1969, in Bombay, Maharashtra, India, Ravi Kishan was born. He attended Rizvi College Bandra West in Mumbai just to the 12th grade. Kishan spent almost seven years living in Kerakat, Jaunpur district, Uttar Pradesh, where his family is from. On December 10th, 1993, Ravi Kishan wed Priti Shukla, and together they had four kids: one son and three daughters.

Talk To Similar Celebrities
Ravi Kishan's Affair and Relationship
Ravi Kishan girlfriend Nagma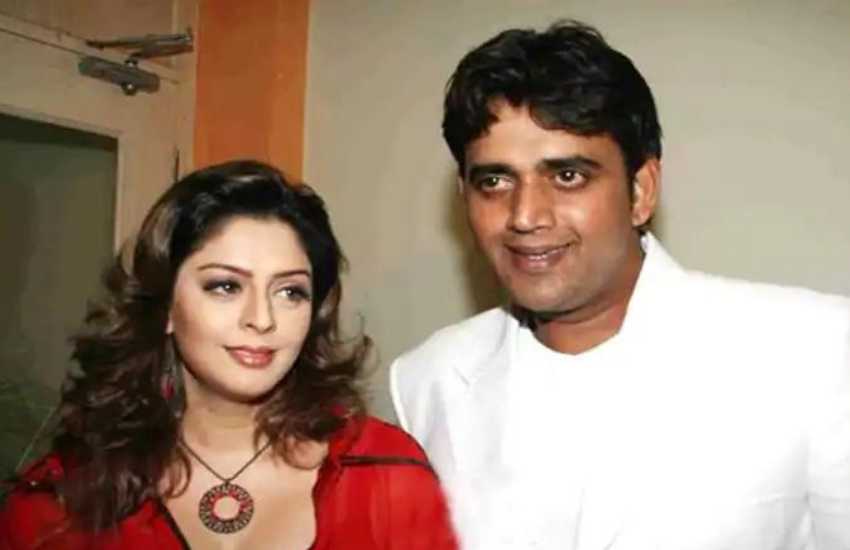 Nagma relocated to Mumbai after bidding farewell to South Indian cinema and made the decision to give Bhojpuri films a go. She later appeared in numerous films alongside Ravi Kishan, a superstar in Bhojpuri. She fell for a heavily married Ravi Kishan again, but this time, his wife was okay with their extramarital relationship. Ravi openly discussed their relationship, even though Nagma never accepted it. Ravi disclosed his relationship with Nagma in one of his earlier interviews, saying, My friendship with Nagma is known to my family and friends.

My wife recognises Nagma as a wonderful aspect of my life. I don't misrepresent her to my wife. She is kind enough to acknowledge the possibility of a special relationship between a man and a woman that does not involve marriage. Intimate relationships with other women have been had by married men before and after me.

Speaking openly about their love, Ravi continued, Nagma is aware that I wouldn't abandon my wife and kids. We are in the present. Even the future is not a topic we discuss. Nagma actually visits my house and frequently cooks alongside my wife. My wife believes in me completely. And I wouldn't ever fail her. She even implores me to sign movies with Nagma. She remarks, Your friendship shows in your work. Nagma isn't viewed as a home-breaker by my wife.

The two actors eventually split up after turning the town red with their love. The gap that resulted from Ravi's participation in the first season of Bigg Boss and the subsequent separation made Ravi realize that he was deeply in love with his wife.

Ravi Kishan wife Preeti
Preeti and Ravi Kishan have a love story, just like every other couple. The pair supports one another through good and bad times and discusses everything under the sun. When Ravi was in the eleventh grade, he met Preeti, the woman who would become his wife. The actor chose to make her his better half after falling in love with her. Later, in 1993, the Bachpan ka Pyaar of the Bhojpuri superstar was married. His wife stood solidly by him and helped him during his early struggles in Mumbai. They continue to love and care for one another even after 25 years of marriage. The actor regularly shares photos of his wife on Instagram since they are so in love.

An idealistic husband like Ravi Kishan is hard to come by these days. The Bhojpuri megastar said that he touches his wife's feet every night in an interview with Entertainment Times. He often kisses his girls' feet because he views them as the Laxmi of his life. But because they wouldn't let him, he only does this while they are asleep. He further said that, in contrast to other spouses, on Karwa-Chauth in 2013, he had bowed to his wife and caressed her feet. He did this because he reveres ladies and desires to have a female body in his next life. The couple reportedly marked their 25th wedding anniversary in Bangkok.

He had sent a sincere message and a lovely image to his Instagram account in honor of his wife Preeti's birthday. One option for the caption is Thank you for everything; happy birthday, Priti; you are my pillar of strength. Hamesha, may Shiva fill your life with joy.
Preeti Kishan, the wife of actor Ravi Kishan, stays at home and likes to avoid the spotlight. She leads a straightforward life and primarily don Indian clothing. She is also a devout and straightforward woman who values her family's unity. Preeti has unwavering faith in her devoted husband, Ravi Kishan.

Three daughters and a son, totaling four children for Ravi Kishan and his wife Preeti Kishan, are a blessing. The couple has a son named Saksham and three daughters named Reeva, Tanishk, and Ishita. The Bhojpuri actor adores and values each member of his family. He is especially close to and understanding of his daughters.

Ravi Kishan Politics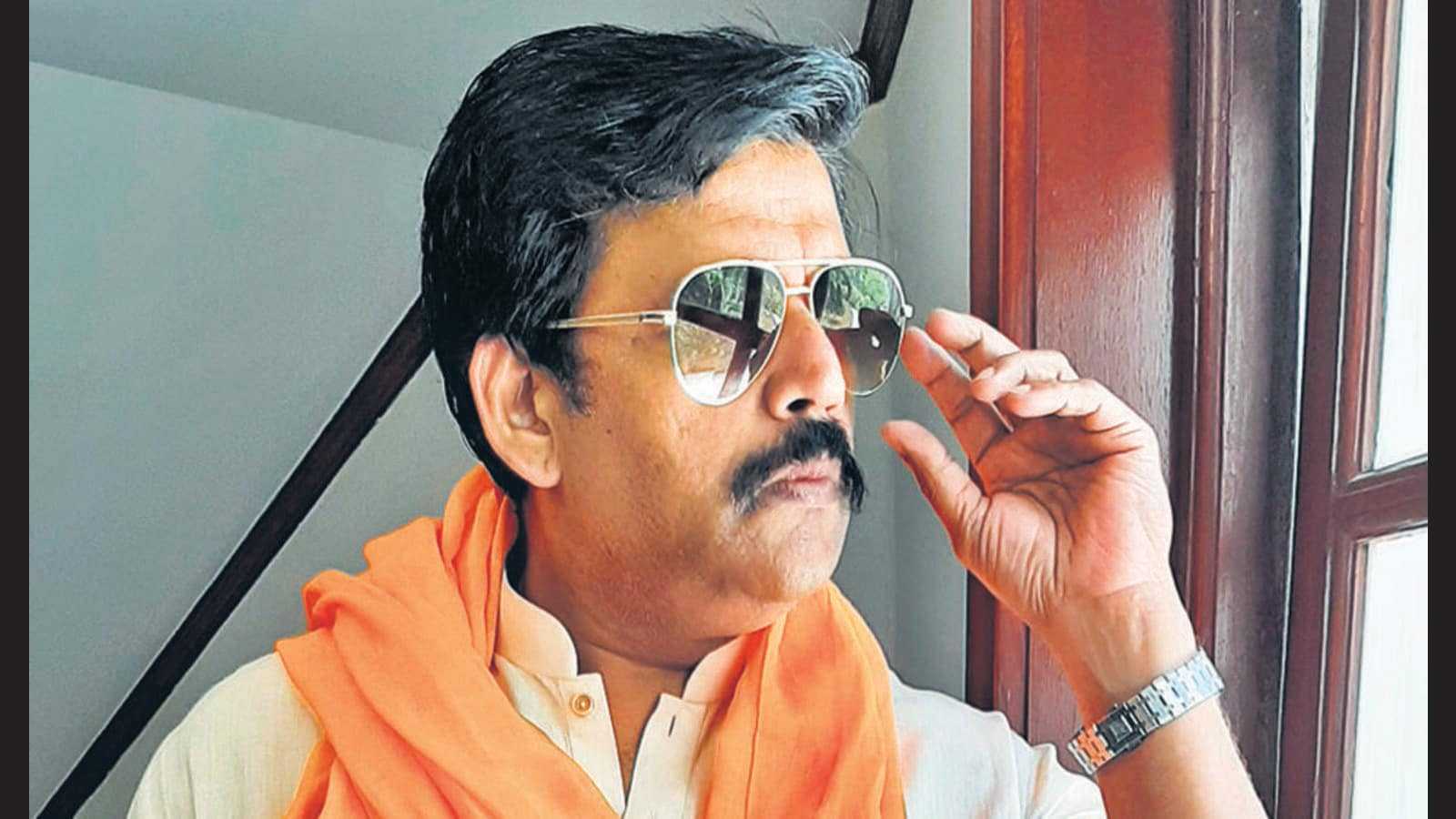 From the Uttar Pradesh district of Jaunpur, where he joined the INC, Kishan ran in the 2014 general elections. He received only 42,759 votes, or 4.25 percent of the vote, and came in sixth place. Kishan joined the BJP in February 2017 after leaving the Congress Party.

The Bharatiya Janata Party published a list of candidates for the 2019 general election on April 15, 2019. Gorakhpur was given the name Ravi Kishan. In the Gorakhpur constituency of Uttar Pradesh, he ran for office against Rambhual Nishad of the Samajwadi party.

Kishan defeated Rambhual Nishad with a margin of victory of more than 3,01,664 votes. Rambhual Nishad received 4,15,458 votes, compared to 7,17,122 for Ravi Kishan.

Ravi Kishan's Movies and Career
Ravi Kishan's first movie Pitambar (1992)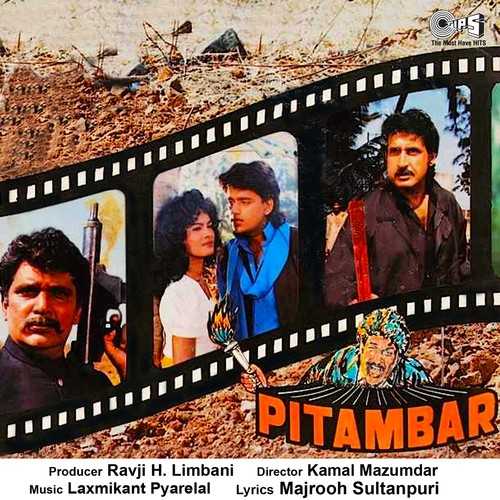 A 1992 Hindi-language movie with Mithun Chakraborty, Ravi Kishan, Raza Murad, and Kiran Kumar in the lead roles, Pitambar was directed by Imran. The tale of Pitambar centers on a guy who has always stood up for justice. The actors included Mithun Chakraborty, Ravi Kishan, Raza Murad, Kiran Kumar, Jay Mathur, and Jaya Swami.

Kumar Sanu and Sadhana Sargam's Aaja Aaja Na Na, Mohammed Aziz's Baba Chale Hain, Dil Ne Tujhe Yaad Kiya by Sadhana Sargam and Kumar Sanu, Sajna Sajna by Sadhana Sargam and Kumar Sanu, Kumar Sanu and Dilraj Kaur's Aaja Sanam, and Humko Jaana Tumse by Sadhana Sargam and Kumar Sanu

Ravi Kishan's Show Bigg Boss (Season 1) (2007)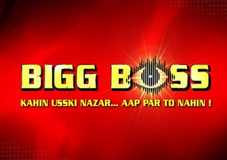 The first season of the Indian reality television show Bigg Boss is known as Bigg Boss. For a total of 86 days—from 3 November 2006 to 26 January 2007—it was broadcast on Sony Entertainment Television. The Indian version of Big Brother does not cast members of the general public as housemates, but rather as celebrities. Arshad Warsi, a Bollywood actor, served as the host. Rahul Roy was declared the series' winner on January 26, 2007, and Carol Gracias was named the runner-up.

The program is based on the John de Mol-created Big Brother model. A number of candidates (referred to as housemates) resided in a specially constructed home and were cut off from the outside world. The two housemates who garnered the most nominations for eviction faced a public vote. Each week, housemates nominated two of their fellow residents for eviction. One of them would eventually depart the House after being evicted. There were, however, some exclusions to this procedure, as set forth by Bigg Boss. There were three housemates left in the final week, and viewers voted for the winner. Each week, Bigg Boss assigned tasks. The residents of the house were permitted to gamble on the results of their tasks and received additional funds to.

Ravi Kishan's Movie Janam Janam Ke Saath (2007)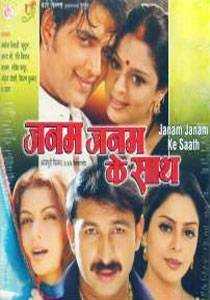 The love drama movie Janam Janam Ke Saath, which was released in 2007, was written and directed by Aslam Sheik. Manoj Tiwari, Nagma, Bhagyashree, and Ravi Kishan are among its stars.

The cast has Manoj Tiwari, Bhagyashree, Ravi Kishan, Nagma, Shakti Kapoor, Mohan Joshi, Kiran Kumar, and Saadhika Randhawa.

Ravi Kishan's movie Hum Hai Jodi No 1 (2016)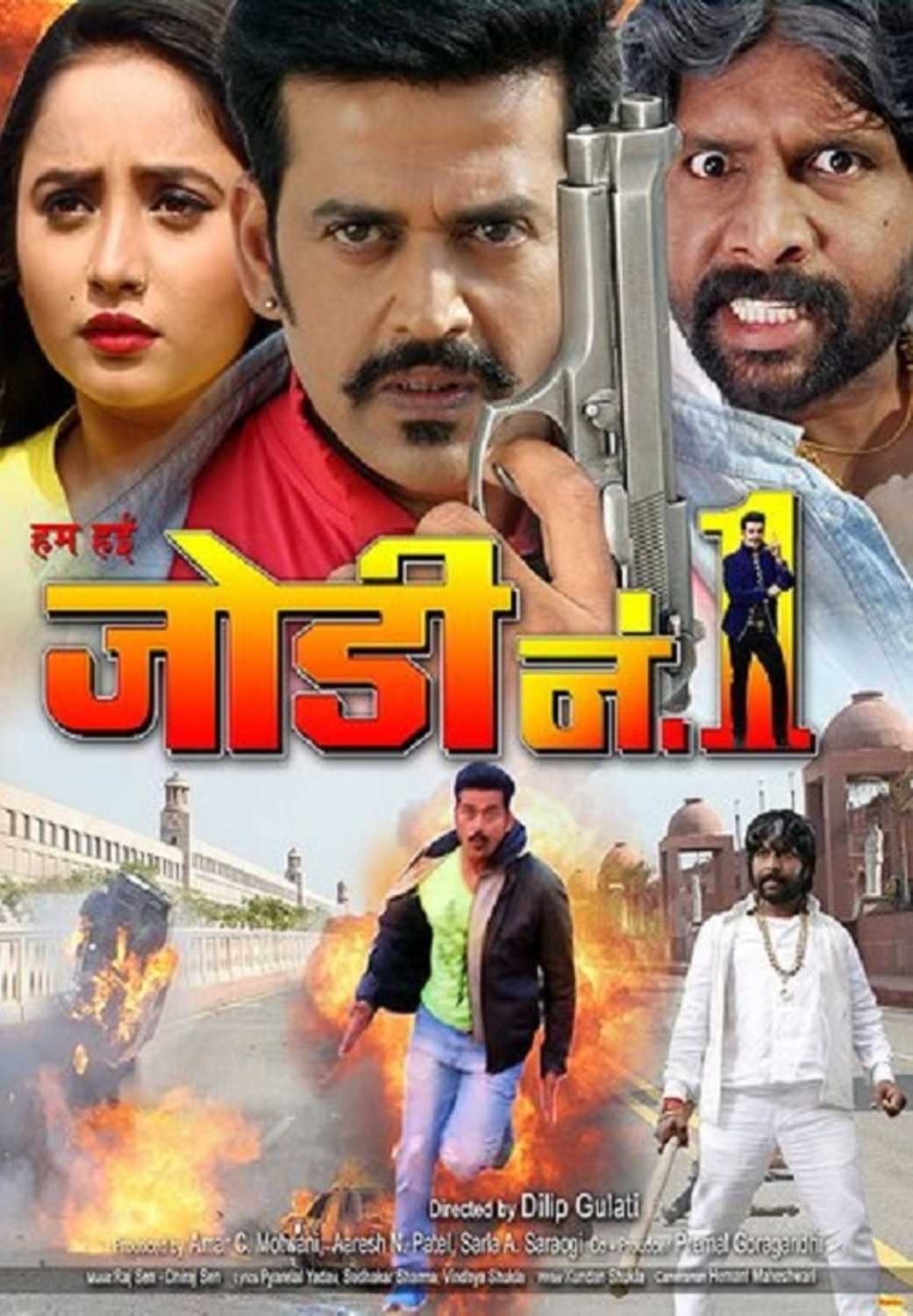 In 2016, Bhojpuri director Dilip Gulati released the romantic action comedy Hum Hai Jodi No 1. Starring in it are Poonam Dubey, Rani Chatterjee, and Ravi Kishan. This movie is a replica of the Telugu movie Brindavanam from 2010. Raja's girlfriend requests that he pretend to be Shivani's lover in order to assist Shivani. But he realises that he would have to work harder to resolve the conflicts between Shivani's family members.

Ravi Kishan Shows Matsya Kaand (2021)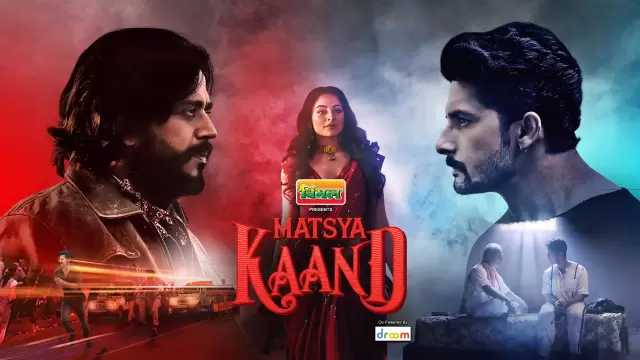 This is the tale of brilliant conman Matsya Thada, who is also a charmer and a smooth talker. When a shrewd and cruel cop seeks to capture him at any cost, fate throws a curveball his way.

An honorable conman, Matsya Thada (Ravi Dubey) conducts his kaand with skill, cunning, and charm rather than utilizing brute force. He is renowned for carrying out some of the greatest and most audacious heists in the nation, and he always escapes detection as he transitions from one operation to the next.

However, when ACP Tejraj Singh (Ravi Kishan) is assigned to handle his case, fate throws him a brand-new curveball. A cat-and-mouse chase that will keep you on the edge of your seat ensues when Matsya challenges ACP Tejraj to catch him if he can.

Ravi Kishan's Upcoming Movies
Main Hoon Khalnayak
Jagdish Sharma is the director of the Bollywood action film Main Hoon Khalnayak. Jackie Shroff and Kader Khan are part of the Main Hoon Khalnayak cast.


Saradaa
Anoop Rubens provided the music for the romantic comedy Saradaa, which was written and directed by G. Karthik Reddy and co-produced by Soma Vijay Prakash and Palli Kesava Rao. The major actors in this film are Manchu Vishnu and Sonarika Bhadoria, with Race Gurram actor Ravi Kishan portraying yet another antagonist.

Laapataa Ladies
Bollywood drama Laapataa Ladies is a 2022 film that Kiran Rao directed. Two young newlyweds who fall off a train and become lost are the subject of the film. Nitanshi Goel, Ravi Kishan, Pratibha Ranta, and Sparsh Srivastav are the stars of Laapataa Ladies.

Ravi Kishan's Career Timeline
Ravi Kishan's Controversy
Ravi Kishan's daughter leaving his house for 2nd Time
The 19-year-old daughter of Bollywood and Bhojpuri actor Ravi Kishan has been reported missing to local authorities. The actor (Ravi Kishan) recently submitted a complaint at the Bangurnagar police station, and the police are currently looking into the matter, according to DCP (Detection) Dhananjay Kulkarni. According to police sources, the 44-year-old actor's daughter had left the residence a second time.

Ravi Kishan CAA Controversy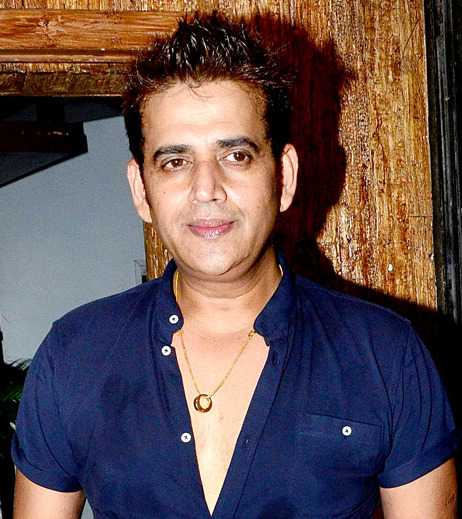 Actor and BJP MP Ravi Kishan said on Wednesday that the Citizenship Amendment Bill was a proud occasion for all Hindus, igniting yet another controversy. BJP MP Ravi Kishan defended the contentious measure in a statement to reporters on Wednesday, claiming that India is a Hindu Rashtra with a majority of Hindus.

With 100 crore Hindus, India is unmistakably a Hindu Rashtra. The fact that we have a nation called Bharat to preserve our culture is astounding given the large number of Muslim and Christian nations. As the bill was being discussed outside the Parliament, Ravi Kishan declared, This is a proud moment for all of us.

Ravi Kishan Education Controversy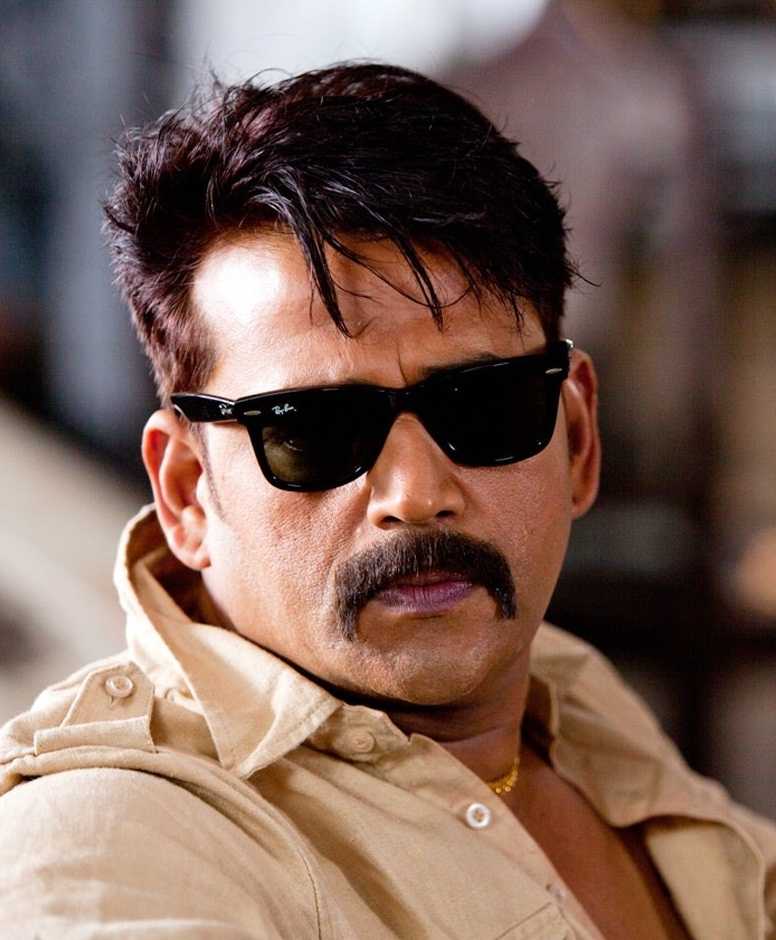 Santosh Kumar questioned how Ravi Kishan's educational background dropped to intermediate in 2019 if he had graduated with a degree in commerce in 2014.

Santosh Mani Tripathi, the general secretary of the Rashtriya Mazdoor Congress, also claimed that Ravi Kishan's name was illegibly printed and that his signatures were missing from his nomination documents.

The incident is being investigated, according to district returning officer K. Vijendra Pandiyan, and if the claims are confirmed, the actor-turned-candidacy politician's may be revoked.

Ravi Kishan's Net worth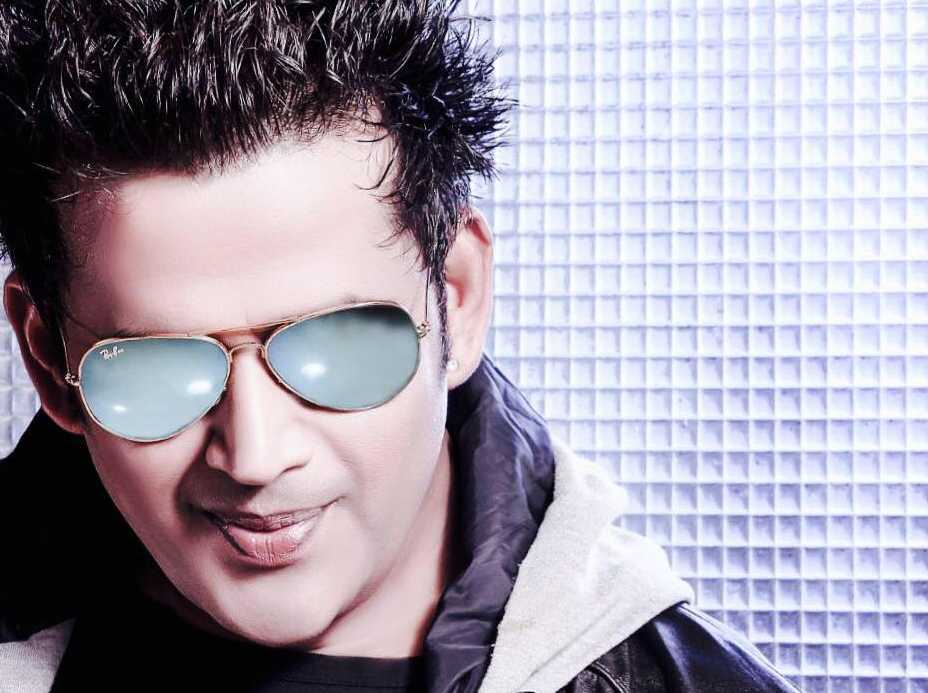 Mr. Ravi Kishan is believed to have a total net worth of $2.5 million, or roughly 18 crore Indian rupees, in Indian currency (i.e. approx Eighteen Crore INR). Additionally, Ravi Kishan's net worth has increased by roughly 24% during the past several years. Additionally, he supports numerous brands, and personal investments and brand endorsements account for the majority of his income. In addition to having such a significant net worth, Mr. Ravi Kishan is a generous giver to charities. He contributes a significant portion of his income to numerous charitable initiatives and programs. He also pays among the highest taxes in the nation.


India's Uttar Pradesh is where Ravi Kishan calls home. In 2011, Ravi Kishan acquired this opulent residence. This real estate property is worth approximately 72 lakh Indian rupees. Additionally, he is the owner of numerous real estate assets across the nation. Ravi Kishan's car collection is quite modest. Some of the finest luxury vehicles in the world are owned by Ravi Kishan. Ravi Kishan is the owner of the Mercedes Benz and Toyota car brands.

Ravi Kishan's Awards & Nominations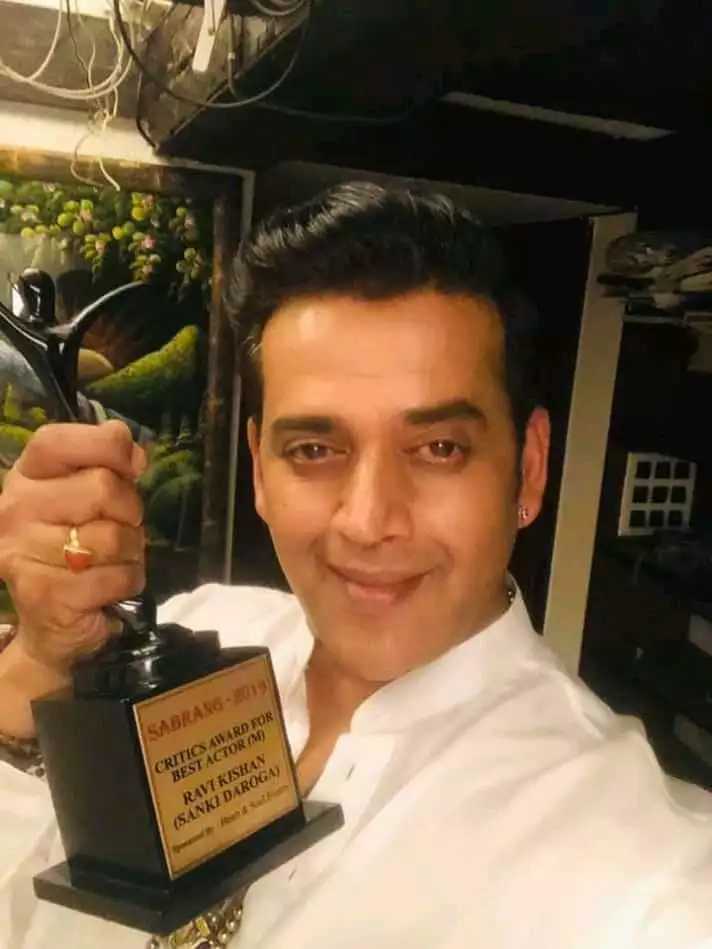 SIIMA - Telugu 2015 - Best Performance by an Actor in a Negative Role for Race Gurram (2014) - Nominee
SIIMA - Telugu 2016 - Best Performance by an Actor in a Negative Role for Kick 2 (2015) - Nominee
Zee Cine Awards 2019 - Best Actor in a Supporting Role for Mukkabaaz (2017) - Nominee
South Indian International Movie Awards 2022 - Most Popular Negative Character in a Web Series for Matsya Kaand (2021) - Nominee
Talent Track Awards 2022 - Best Actor - Negative Role for Matsya Kaand (2021) - Winner
Ravi Kishan's Interesting Facts and Trivia.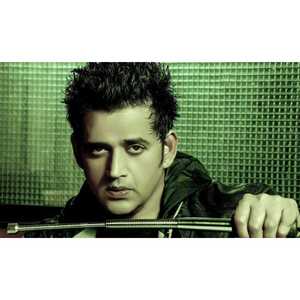 Tobey Maguire's role as Spider-Man in the third movie was dubbed into Bhojpuri in 2007 using Kishan's voice. Along with Hindi, Tamil, and Telugu names, this is the first Hollywood blockbuster movie to use a Bhojpuri voice name. As a result, Kishan decided to develop his own hero movie.
Pitambar, Ravi Kishan's first film, came out in 1992. Furthermore, he received 5,000 rupees in payment for that film.
Ravi's mother handed him 500 rupees, which was a lot of money back then, to pursue his dream of being an actor.
At the ETV Bhojpuri Cinema Samman 2008 Talent, Kishan received the Most Popular Actor Award in June 2008.
More than 200 Bhojpuri films have been produced by expert in the language.
Social Media
Frequently Asked Questions