Dia Mirza | Biography, Affairs, Best Movies, Struggles, Fact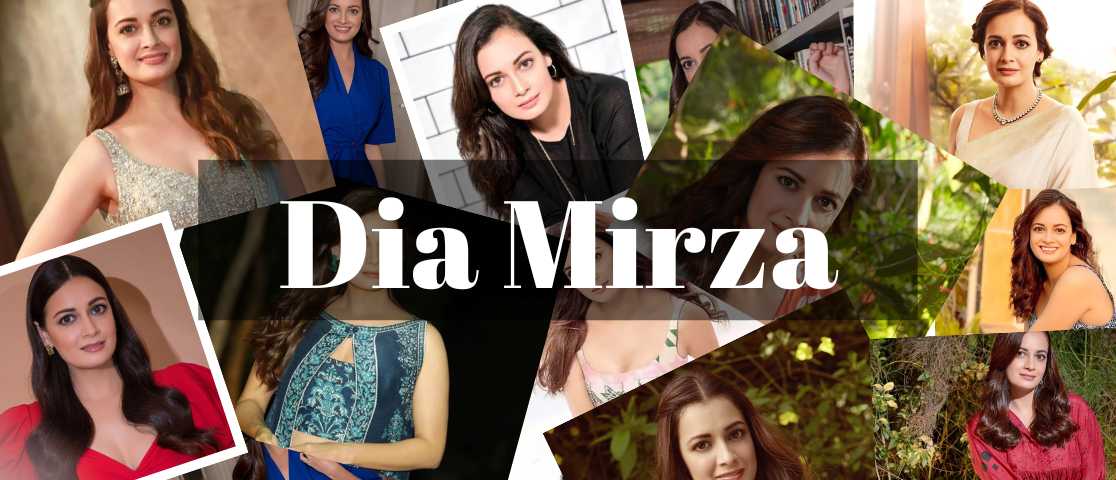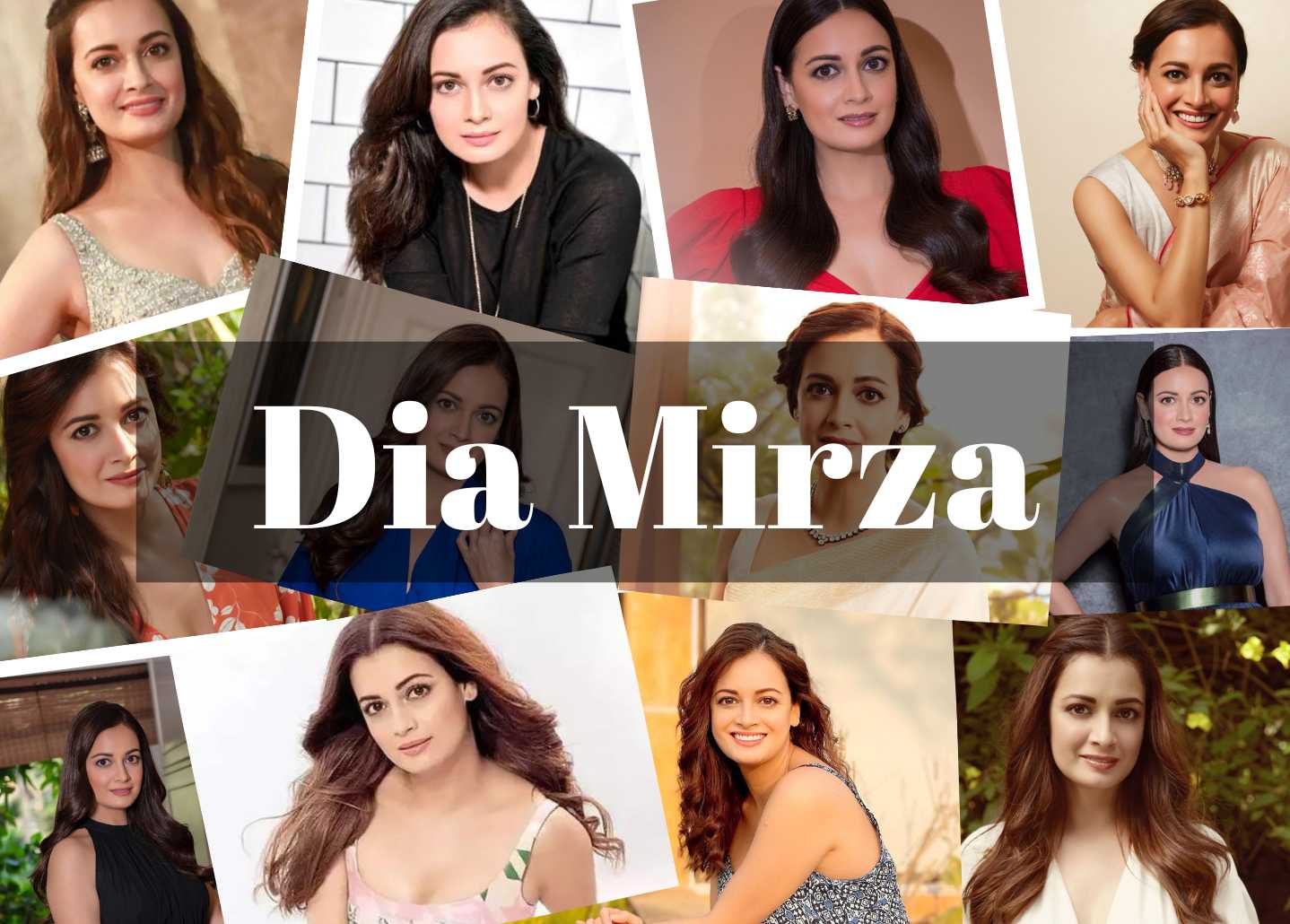 Dia Mirza's Biography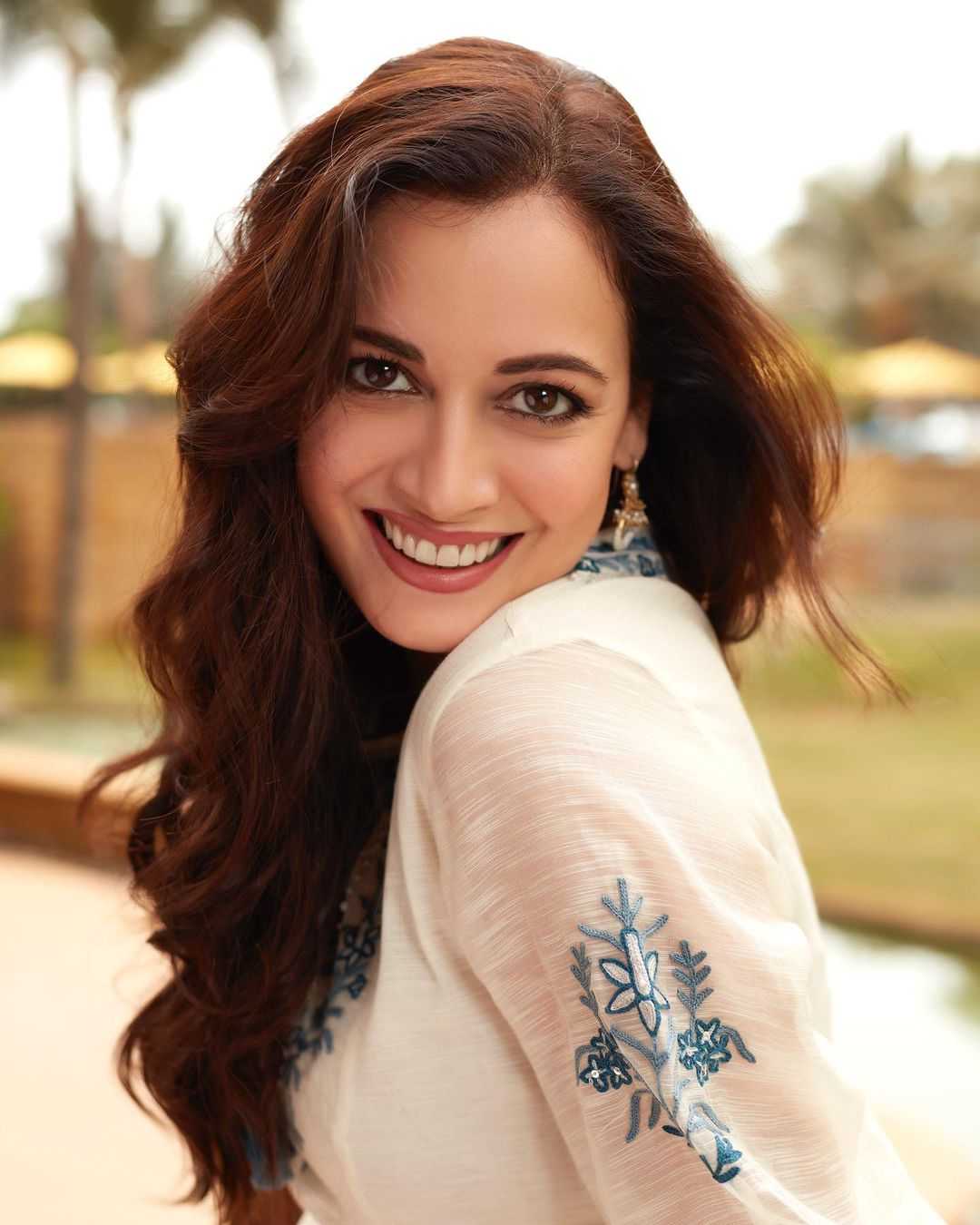 Dia Mirza is an Indian model, actress, producer, and beauty pageant winner who was crowned Miss Asia Pacific 2000. Mirza is best known for her work in Bollywood. Dia Mirza Rekhi is an Indian model, actress, producer, and social activist who works primarily in Hindi films.

Dia Mirza was crowned Miss Asia Pacific International in 2000. With Rehnaa Hai Terre Dil Mein, she made her acting debut. Later, she appeared in movies like Sanju (2006), Lage Raho Munna Bhai (2006), and Dus (2005). (2018). She and her ex-husband Sahil Sangha shared ownership of a production company called Born Free Entertainment.

On October 7, 2011, Love Breakups Zindagi, their debut movie, was released. In December 2019, she established her own production company, 'One India Stories,' following their divorce. In 2019, she also made an appearance in the web series Kaafir.

Dia Mirza's mother Deepa was a talented interior and landscape designer, and her father Frank Handrich was a German graphic and industrial fair designer, architect, artist, and interior designer. She is now a volunteer counselor at rehab facilities for addicts.
Dia Mirza's Family and Dia Mirza's Education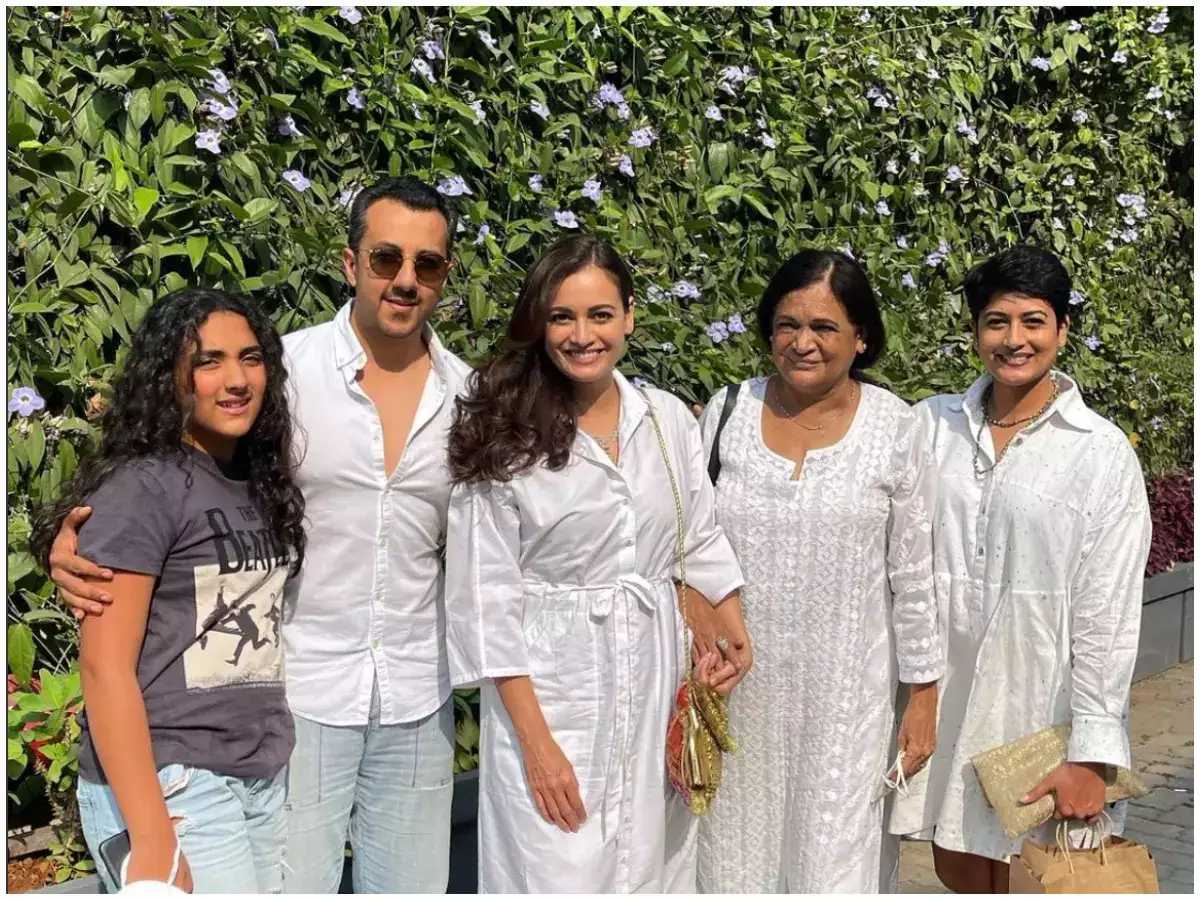 Dia Mirza was born on 9 December 1981. Dia Mirza's age is 41 years as of 2022. Dia Mirza was born in Hyderabad, India. Dia Mirza's Zodiac sign is Sagittarius. Her mother, Deepa, is a Bengali interior designer and landscaper who also volunteers to assist alcoholics and drug addicts. Her father, Frank Handrich, is a German graphic and fair industrial designer, architect, artist, and interior designer with a base in Munich. Her parents split when she was four and a half years old. Dia Mirza took on her stepfather's last name after her mother wed Hyderabad-born Muslim Ahmed Mirza. 2003 saw his passing. Dia Mirza transferred to Nasr School, a girl's day school in Khairtabad, after initially enrolling in Vidyaranya High School, a coed institution. She next attended Stanley Junior College before earning her bachelor's degree in arts from Hyderabad's Ambedkar Open University.

Dia Mirza's Affairs and Relationships
Dia Mirza- Salman Khan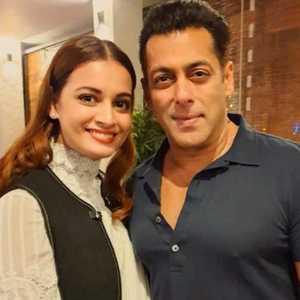 It was once rumored by the media about possible relationships of Dia Mirza and Salman. To this Dia Mirza stated 'Yes, I once contributed to Salman's career, but I never had an affair with him. If I had, I would have worked with him on more movies. I was associated with Salman Khan because of the media. It was offensive to drag my name throughout the entire episode because, at long last, our families are responsible for us. I was deeply hurt by the incident. Dia Mirza later revealed in an interview with Bollywood Bubble, 'Once my mother fell unconscious. I called Salman because he lives nearby. I was able to get my mother to the hospital thanks to his assistance. The doctor later told us that if we hadn't gotten my mother admitted within those 15 minutes, she would have died. I will always be grateful to Salman and will support him no matter what.'

Dia Mirza - Kunal Kapoor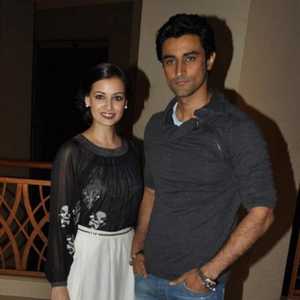 'Kunal Kapoor is simply my best friend. Dia Mirza responds when asked about rumours circulating in showtown that she is dating the Rang De Basanti actor, 'You got a problem with that? Dia Mirza chuckles, 'Many of my friends say we make a great pair, but I'm not'seeing-seeing' him. In fact, I'm not seeing anyone.' stated Dia Mirza.
Dia Mirza - Sahil Sangha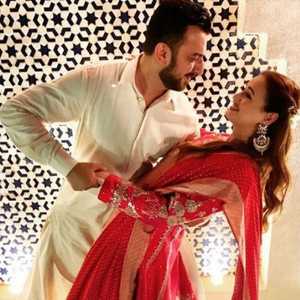 Dia Mirza and her long-term boyfriend-turned-husband Sahil Sangha divorced last year after eleven years of marriage. 'After 11 years of sharing our lives and being together, we have mutually decided to separate,' the actress wrote on Instagram to share the news with fans. We are still friends, and we will always be there for each other with love and respect. While our journeys may take us down different paths, we will be eternally grateful for the bond we share.' Dia has now revealed that she has fallen in love again.
Dia Mirza - Mohit Raina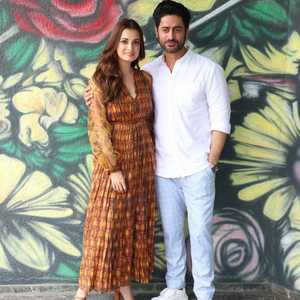 There were rumours that Dia is dating his Kaafir co-star Mohit Raina. Yes, some believe that Mohit and Dia have fallen in love. They got close during the filming of Sonam Nair's Zee5 series Kaafir. Previously, Mohit was said to be dating Mouni Roy, but neither of them spoke about it. Mohit made his Bollywood debut in Uri: The Surgical Strike, starring Vicky Kaushal. Mohit Raina had a crush on Dia in college, according to unversed. 'I was just finishing college, or perhaps I had moved out at the time of the release of Rehnaa Hai Tere Dil Mein.' We were all crazy about Reena Malhotra. Dia Mirza was cast as Reena Malhotra.

Dia Mirza - Vaibhav Rekhi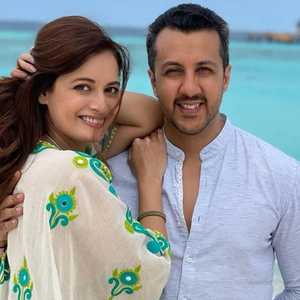 Dia has been dating businessman and investor Vaibhav Rekhi, according to a report in a leading daily. The two allegedly bonded during the lockdown and have been spending all of their time together, according to the grapevine. Dia is reportedly living with Rekhi at his new swanky Pali Hill mansion.Dia Mirza married Vaibhav Rekhi in a private ceremony on Monday (February 15). According to reports, Dia and Vaibhav became close during the lockdown and were dating for quite some time before deciding to take their relationship to the next level. Dia never talked about her relationship in public and kept it a secret until a few days ago, when reports surfaced that she was planning to tie the knot. Mirza married businessman Vaibhav Rekhi in Bandra, Mumbai, on February 15, 2021. She announced that she is expecting her first child on April 1, 2021. On 14 July 2021, she announced that she gave birth to a baby boy, Avyaan Azaad Rekhi, prematurely on 14 May and that he was in the NICU for two months. Mirza also has a stepdaughter from Rekhi's first marriage, Samaira Rekhi.

Dia Mirza's Movies and Career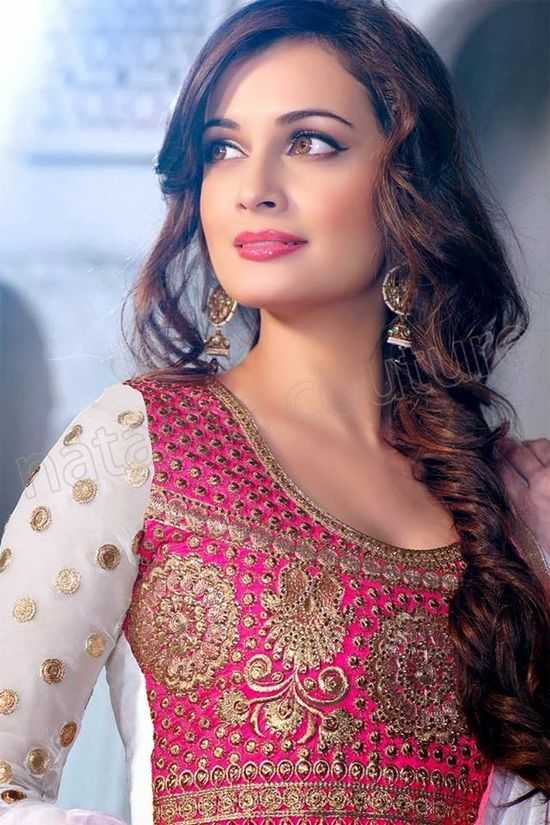 As a child, Dia Mirza was introverted and unhappy, and it was her parents, particularly her mother, who instilled confidence in her and helped her overcome the barriers of low self-esteem. Dia Mirza started working for Sriven Multi-Tech in Hyderabad at the age of 16, after finishing her 10th grade. This job led to modelling opportunities with Lipton and Emami, among others. Dia Mirza worked as a marketing executive for a media company, Neeraj's Multi-media Studio, while in college. Simultaneously, she modelled for print and television commercials for brands such as Lipton, Wall's ice cream, Emami, and many others. She finished second in the Miss India pageant in 2000 and went on to win the Miss Asia Pacific title the following year. Dia Mirza made her film debut in Rehnaa Hai Terre Dil Mein, which failed at the box office but gained a cult following among Indian youth. Alag, Dum, Deewaanapan, Tumko Na Bhool Paayenge, Tumsa Nahin Dekha - A Love Story, Parineeta, Dus, Lage Raho Munna Bhai, and Salaam Mumbai were among her subsequent films.

In 2018, she starred as Sanjay Dutt's wife Manyata Dutt in the biopic Sanju, which was one of India's highest-grossing films. Dia Mirza had a small role in Thappad, which won the Filmfare Award for Best Film in 2020. In 2019, she appeared in the ZEE5 web series Kaafir. Dia Mirza starred in the series, which was set in Kashmir, alongside Mohit Raina. Born Free Entertainment, a production company she co-founded with her ex-husband Sahil Sangha, was founded in 2011. Dia Mirza has also produced Love Breakups Zindagi, Bobby Jasoos, and Mind the Malhotras, an Amazon Prime Video sitcom web series. Cyrus Sahukar and Mini Mathur star in the series. Dia Mirza announced in December 2019 that she was launching a new production company called 'One India Stories' to create original content. Dia Mirza provided the voice of a snow leopard named Layla for a Run Wild environmental podcast, which is a collaboration between Runtastic, the UN Environmental Programme, and the Internet of Elephants. She has contributed to the Hindustan Times and other publications with articles.

Dia Mirza's Best and Upcoming Movies
Love Breakups Zindagi
Love Breakups Zindagi is a film that attempts to answer questions about love, breakups, and life. Jai (Zayed Khan) and Naina (Dia Mirza) are 'almost settled' in their lives, but they are missing something or someone to round out their lives. Jai believes that magic and serendipity have eluded him. Naina has taught herself that a life that is less than fulfilling is sufficient for her. But is this the case? Govind (Cyrus Sahukar) has a colourful past and is about to embark on yet another major, seemingly disastrous relationship. But what if this'mistake' is the love he's been searching for his entire life? Sheila (Tisca Chopra) has been single for a long time, hoping to find Mr. Right. Will she take her chance at love when he appears, looking beyond the odds that divide to see what binds them in a perfect whole? Ritu (Umang Jain) survives on heartbreak and ice cream. Will she ever find a man with whom she can share a beginning rather than just a conclusion? Arjun (Satyadeep Misra) and Gayatri (Auritra Ghosh) are the ideal couple about to tie the knot. Will their love persuade others to follow their heart? Dhruv (Vaibhav Talwar) and Radhika (Pallavi Sharda) are driven workaholics who ignore the minor details of their lives. Will they awaken to realise what they have overlooked in their desire for everything? The characters attempt to discover personal truths, shed illusions, laugh, cry, mature, and learn the most important lesson of all. That even if you don't go looking for it, it will find you.

Lage Raho Munna Bhai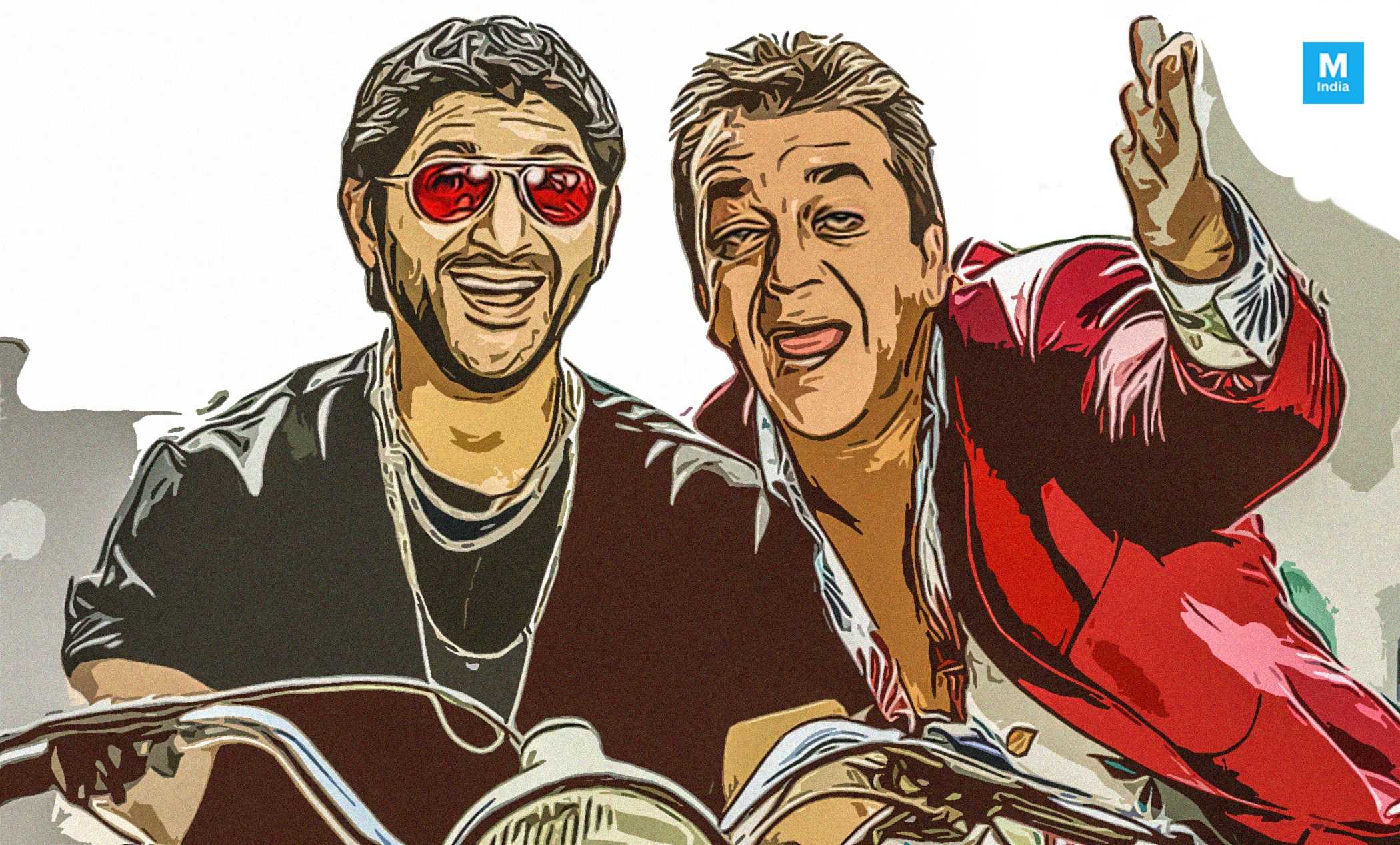 Munna Bhai, a hilarious underworld gangster, falls comically in love with Jahnvi, a radio host who runs an elders' home that is taken over by an unscrupulous builder who ironically gets the residents kicked out with the help of Munna's sidekick, Circuit, while Munna is busy romancing Jahnvi elsewhere. Munna, who is now posing as a Professor specialising in Mahatma Gandhi's life, must now battle his own forces as well as the builder - but he has one ally on his side - none other than the great man himself, Mahatma Gandhi. The only problem is that Munna may have difficulty convincing everyone of his presence, as he appears to be the only one who can see and hear him.
Honeymoon Travels Pvt. Ltd.
Honeymoon Travels is an unconventional drama that intertwines the stories of six couples on their honeymoons on the same tourist bus. There are the old-timers Nahid and Oscar, who are on their second marriages and are reflective and forgiving of life. Then there's the incompatible Gujrati couple Hitesh and Shilpa, the super-compatible Parsi couple Aspi and Zara, and the oddball NRI husband Bunty with his desi, fun-loving wife Madhu. Partho, an uptight and insecure Bengali man, is madly in love with his beautiful, free-spirited wife Milly. The Kapoors, a Punjabi couple comprised of talkative Pinky and contemplative Vicky, round out the sextet. The film begins with the bus journey and a couple of red herrings, such as Shilpa crying her eyes out about going on her honeymoon. Then there's the opinionated bus driver and the mysterious motorcyclist who follows the bus. And, while everything appears to be fine at first, problems emerge with familiarity and time. The rest of the film is about how each couple deals with their own unique problems.
Shootout at Lokhandwala
On a quiet summer day in 1991, in the bustling Lokhandwala Complex, five criminals, including Maya and Dilip, were counting 70 lakhs in flat no. 32 B when 286 police officers, led by ACP Khan, took strategic positions around their building. Then there was gunfire, and the entire country witnessed the most talked-about daylight encounter in 6 hours, which turned suburban Mumbai into a virtual war zone.


Shootout The story of Khan, a seasoned cop who pursued Khalistani extremists, handpicked cops like Inspector Kaviraj Patil and Constable Javed Shaikh, and dared to engage trigger-happy gangsters in a Mumbai residential neighbourhood, is told in Lokhandwala. Khan's struggle extended beyond the fight, as he faced an inquisition from his own department as well as legal charges of human rights violations. Shootout At Lokhandwala follows Maya, an aspiring underworld gangster, and his highly skilled partner, Dilip. In the early 1990s, the two made extortion a buzzword and dared to defy the underworld's big bhai, attracting the attention of Khan and his newly formed ATS squad. Khan and Maya were both men obsessed with their jobs, so much so that their personal lives were a disaster.

Dus Kahaniyaan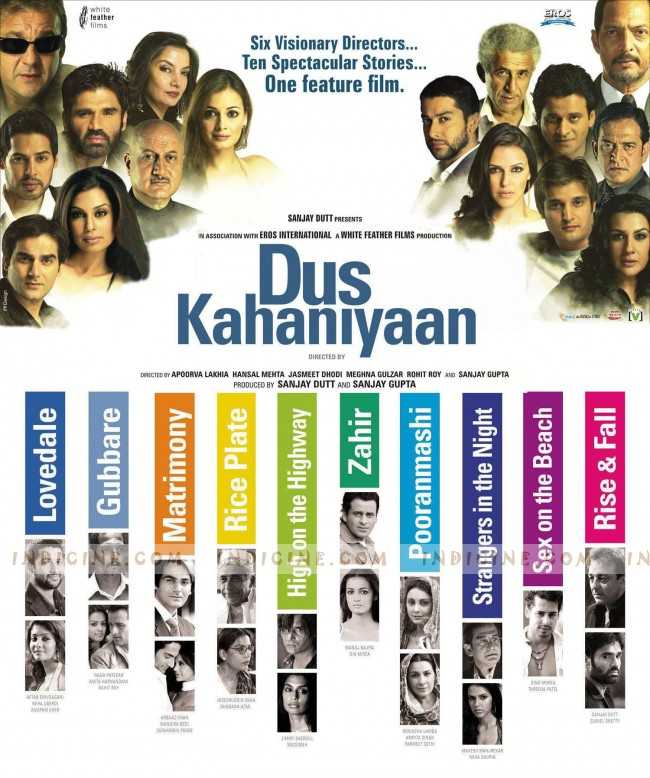 An anthology of ten short films about various topics such as infidelity, companionship, lust, and a range of human emotions. Hansal Mehta directed the Bollywood thriller film Dus Kahaniyaan. Sanjay Dutt and Suniel Shetty star in Dus Kahaniyaan.


Dus Kahaniyaan (ten stories) is a 2007 Indian anthology film that consists of ten short films telling ten different stories, each directed by a different director: Sanjay Gupta, Apoorva Lakhia, Meghna Gulzar, Rohit Roy, Hansal Mehta, and Jasmeet Dhodhi. Anupam Kher, Aftab Shivdasani, Diya Mirza, Mandira Bedi, Mahesh Manjrekar, Neha Dhupia, Shabana Azmi, Masumeh Makhija, Rohit Roy, Anita Hassanandani, Anuradha Patel, Dino Morea, Tarina Patel, Neha Oberoi, Parmeet Sethi, and Anup Soni star in the film. The film was released in theatres on December 7, 2007

Rehnaa Hai Terre Dil Mein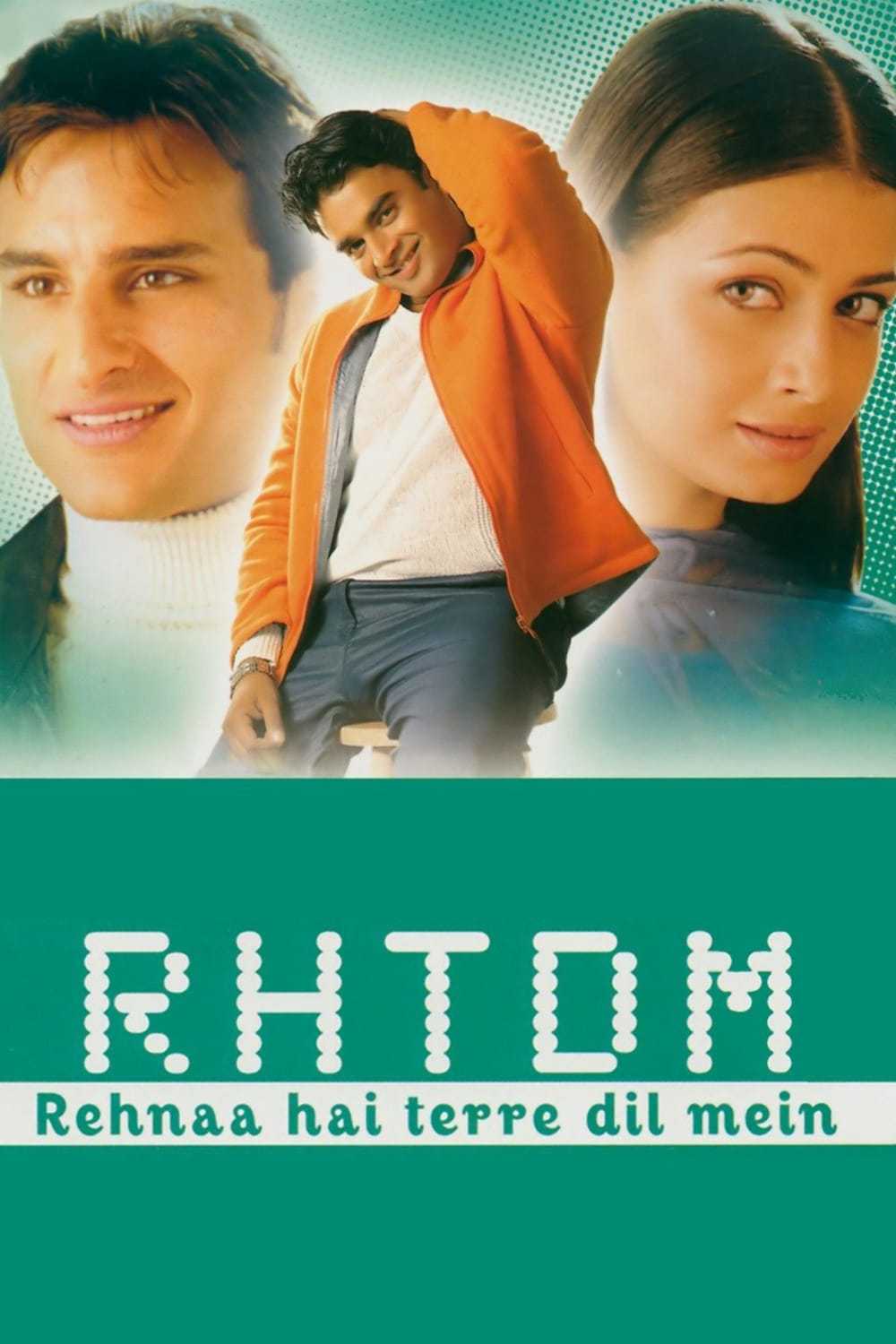 When Madhav Shastri aka Maddy (R. Madhavan) first sees the lovely Reena Malhotra, it's love at first sight (Diya Mirza). He later runs into her again and discovers that she is engaged to Rajiv. Maddy pretends to be Rajiv and enters Reena's life. They both fall in love as a result. Then, American-born Rajiv Samra (Saif Ali Khan), who knew Madhav in college, returns to India to marry Reena.


Reena is shocked to discover that the person to whom she has given her heart is a fraud. As a result, she decides not to pursue him and lets her parents (Maya Alagh and Navin Nischal) proceed with the arranged marriage with Rajiv (or Sam). Maddy is devastated, and he confronts Reena, but Reena refuses to talk to him. That's when he decides to go to America, forget Reena, and Paanch Adhyaystart over.
Paanch Adhyay
Paanch Adhyay ('five chapters') is a Bengali romantic drama set in Kolkata released in 2012. Dia Mirza, a Bollywood actress, makes her Bengali language debut in the film. Pratim D. Gupta, the resident film critic of The Telegraph newspaper in Kolkata, wrote and directed the film, which was produced by Kaustuv Roy. Shantanu Moitra composed the music for the film. Paanch Adhyay was selected as the Centerpiece Premiere at the South Asian International Film Festival in New York and in the New Voice in Indian Cinema section at the Mumbai Film Festival, in addition to a successful six-week run in Bengal.


Paanch Adhyay was also named Best Film at the prestigious Kalakar Awards. Paanch Adhyay is the story of love found and lost in the lives of a modern Indian couple, told in flashbacks and flashforwards. Arindam (Priyanshu Chatterjee) and Ishita (Dia Mirza) are smitten from the moment they meet in Kolkata, but their opposing perspectives on life and art drive them apart.
Bheed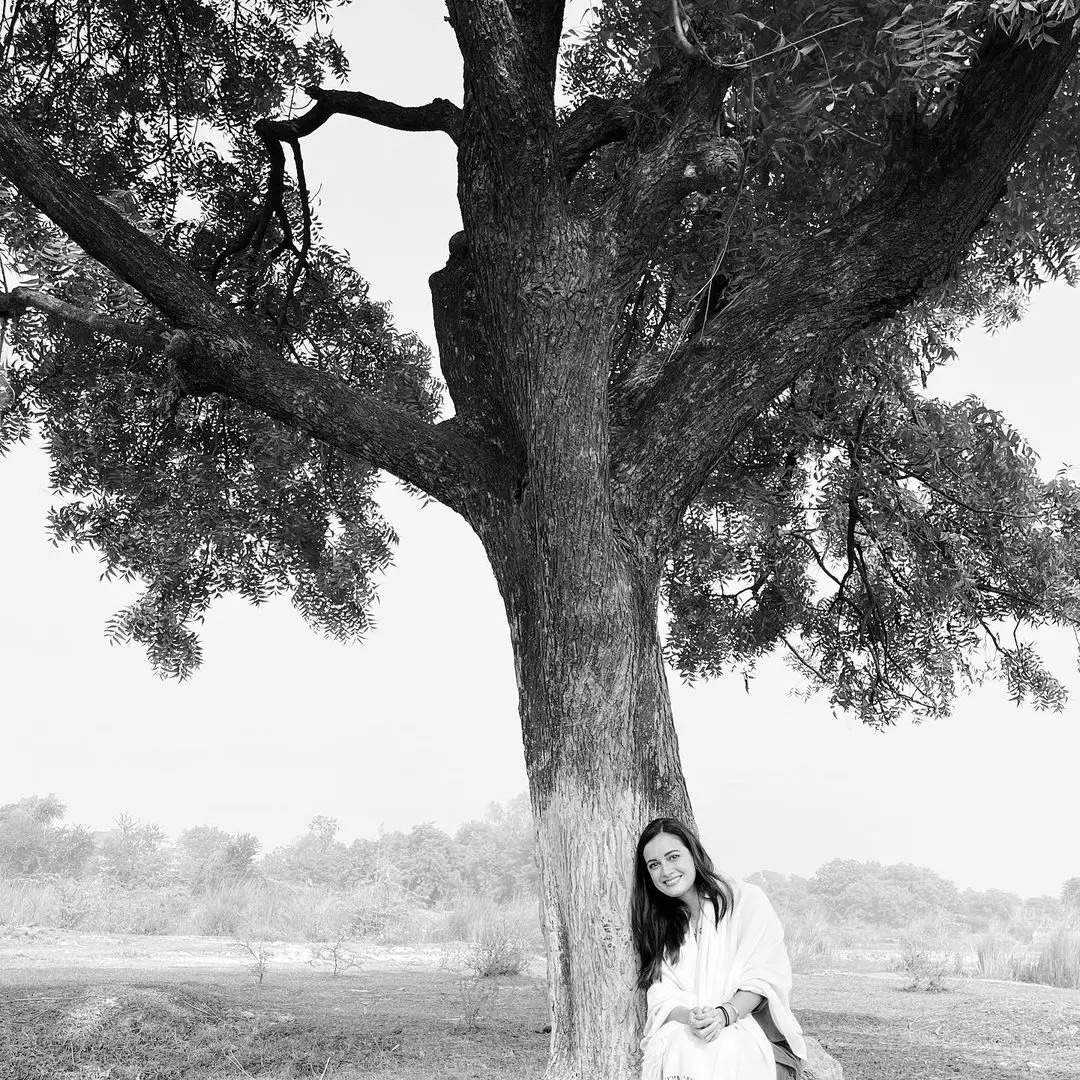 Dia Mirza, Miss Asia Pacific International 2000 and Bollywood actress, is preparing for her upcoming film Bheed. She will play an important role in the film. Rajkummar Rao and Bhumi Pednekar star in the lead roles in this social drama. The beauty queen recently took to Instagram to share some amazing monochrome photos as she wraps up the film's shoot. She's all smiles in the photos, sitting under a Neem tree. She captioned the photos, 'Some of my happiest moments are these.' Sitting beneath a tree.


This was a neem tree close to where we were filming. While filming Bheed, I had the opportunity to immerse myself in nature. It felt like a soothing balm. 'Healing and fortification.' Dia received a lot of love and comments on the post from her fans. The stunning actress also posted a photo with director Anubhav Sinha and a heartfelt note thanking him for a wonderful experience. 'Iss Bheed ke rooh ki awaaz seedhe insaniyat tak ja pahoncheji,' she captioned the post.
Dia Mirza's Career Timeline
Dia Mirza's Struggles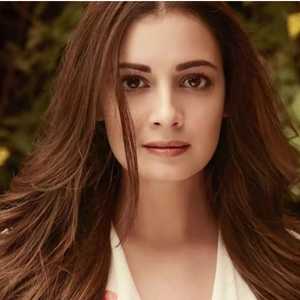 Dia Mirza recently opened up about her struggles in the industry and how she has been turned down for certain roles because of her skin colour. 'I believe that stereotypes and preconceived notions are harmful. Many times, my appearance has worked against me in my acting career. I've lost a job and been passed over for a part because I'm too attractive. It's an odd disadvantage,' she explained in an interview. Dia isn't the only actress who has expressed concern about the open discrimination in Bollywood. Kriti Sanon previously revealed in an interview that she had been turned down several times because she appeared 'too good to be true.' 'There were also times when I met a few people who told me that something was wrong with me someone told me, 'You're too good-looking,' she explained.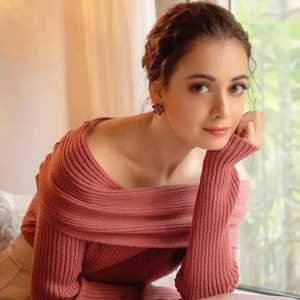 You must have some flaw in order to appear authentic on-screen.' I believe I felt depressed, but I also had many people who believed in me.' Unfortunately, our society has long believed that only fair-skinned people are beautiful. These stereotypes frequently seep into our subconscious, even when we don't want them to. While Dia's statements about stereotypes making complete sense in every way, her mentioning that it is strange for her to be rejected because she is fair-skinned reeks of vanity. We'd just like to point out that being rejected on the basis of skin colour regardless of skin colour is unusual. Also, one should not be grateful or ungrateful for their skin colour because it is the most natural thing ever! It is past time for the entertainment industry and society to begin recognising actors and individuals based on their talent rather than their skin colour.
Dia Mirza Controversies
Dia stated during the tensions between India and Pakistan following the Uri attacks, 'Patriotism that propagates hatred is not patriotism.' We are stronger together. Divided We fall apart. Politicians polarise in order to rule, not to serve society.' Her tweet was quickly misinterpreted, and the actress was accused of harbouring feelings for India's arch-enemy.
Dia Mirza was asked in an interview if she has any regrets about not being a member of Bollywood's A-lister gang. Dia responded, 'Who is an A-lister?' Someone who works with Shah Rukh Khan, Salman Khan, or makes ten films a year with major studios? Those aren't my ambitions. I'm happy with what I've got. I had no idea what I wanted when I first started. I only recently discovered myself, about five years ago. It shows in my choices.'
Dia Mirza took to Twitter to express her displeasure with BJP MP Meenakshi Lekhi's remark about Mother Teresa. She even chastised RSS Chief Mohan Bhagwat for saying that Mother Teresa helped and served the poor in order to convert them to Christianity. 'Shame on you #MeenakshiLekhi, you contort personal faith/work to validate a statement that should be condemned,' Dia tweeted. #MotherTeresa.' Dia responded with another tweet, 'Actually, you know what? I'm embarrassed. Of our thoughts, actions, and words. #MotherTeresa.' She was trolled and labelled anti-Hindu. That didn't deter her. 'The trolls are out and hard at work,' she added. My father was a Catholic, my mother is Bengali, my Muslim stepfather raised me, and I am married to a Hindu. I'm an Indian.
The actress, along with Aamir Khan, spoke out against the Sardar Sarovar Project, which solved Gujarat's drinking water crisis. She was chastised by BJP activists for her support for the 'Narmada Bachao Andolan,' and a protest march was later organised against her. 'People should also think about the thousands who are being displaced,' Dia Mirza said at a function. Should Gujarat consume water at the expense of tens of thousands of displaced people?'
Dia Mirza's Networth and Income
The amount of assets that exceed liabilities is referred to as net worth. Cash, real estate, and anything else of value are examples of assets. It is the value of everything you own less everything you own. Net worth is not calculated on a yearly basis. So, how much is Dia Mirza currently worth? In 2022, Dia Mirza's net worth is estimated to be around $3 million dollars, and she charges salary fees ranging from Rs. 1 to 2 crores per film.
Dia Mirza's Awards and Achievements
2002
Zee Cine Award for Best Female Debut: Rehnaa Hai Terre Dil Mein
Bollywood Movie Award – Best Female Debut: Rehnaa Hai Terre Dil Mein
Nominated, Filmfare Award for Best Female Debut: Rehnaa Hai Terre Dil Mein
Nominated, Screen Award for Best Female Debut: Rehnaa Hai Terre Dil Mein
Nominated, Screen Award for Best Female Debut: Deewaanapan
2012
IIFA Green Award for Contribution Towards a Greener Environment
2016
Ms. Eternal Beauty at the Femina Miss India
2019
Best actor OTT female (critics) for Kaafir at Gold Awards 2019
woman of style & substance at Filmfare glamour & style awards 2019
2022
Dia Mirza honoured with 'Mother Teresa Memorial Award' by the Governor of Maharashtra.
15+ Amazing Facts about Dia Mirza
Mirza attended Nasr School, a renowned girl's school in Khairatabad, Hyderabad, which she credits with inspiring her decision to pursue a career in acting. The school had a Dramatic Society, and it was there that the young Mirza discovered her love of performing, as well as the confidence she needed to pursue her dreams.
Dia Mirza debuted in pageantry in 2000, winning the title of Miss Asia Pacific International. The following year, she made her acting debut in Rehnaa Hai Terre Dil Mein. However, the star had already begun her career outside of the industry prior to any of this. Mirza began her career as a marketing professional for a multimedia company in her hometown of Hyderabad before transitioning to modelling and acting.
Mirza has recently become known for her philanthropy as well as her modelling and acting. She has extensive experience working with environmental organizations such as NDTV Greenathon, in addition to her involvement with causes such as the Cancer Patients Aid Association and Spastics Society of India. Unfortunately, her efforts have not always been recognized: when she announced her support for Narmada Bachao Andolan, a group dedicated to preventing the construction of a new dam, members of the Bharatiya Janata Party were so enraged that they publicly condemned the actress and led a protest march against her.
Mirza's involvement in environmental causes may irritate the Bharatiya Janata Party, but that hasn't stopped her from receiving awards for her efforts. In 2012, she received the IIFA Green Award for her efforts to raise awareness of environmental issues, and in 2017, she was named both the IAA - India Chapter Olive Crown Awards Green Crusader of the Year and the 'Valerian Of Environmental Issues' by the makers of Valerian and the City of a Thousand Planets. In addition to her awards, Mirza has been named Panasonic's eco-ambassador and the UN Environment's Goodwill Ambassador for India.
Born Free Entertainment, Dia Mirza's production company has produced several films, including Love Breakups Zindagi (2011), Bobby Jasoos (2014), and a show called Mind the Malhotras (2019). She also announced in December 2019 the formation of a new production company, One India Stories, to create original content.
Frank Handrich, a German Catholic, and Deepa, a Bengali Hindu, is the birthplace of Dia. Dia's parents split when she was four and a half years old, and her mother afterwards wedded Ahmed Mirza, a Dakhini Muslim from Hyderabad. Dia adopted her stepdad's last name. She parents have only one child, her.
Dia's mother opposed her entering the Miss India competition because she preferred that Dia attend a Bangalore law school. Her mother agreed to let her enter the competition after being persuaded by her stepfather.
She finished as the Femina Miss India pageant's second runner up in 2000. At the pageant, she was also crowned Miss Close-Up Smile, Miss Avon, and Miss Beautiful Smile.
She made her debut in the 2000 song Khoya Khoya Chand by Babul Supriyo and Alka Yagnik, opposite Akashdeep Saigal.
She also made an appearance in the 2000 Tamil movie En Swasa Kaatre.
She and her ex-husband, Sahil Sangha, shared ownership of a production company called Born Free Entertainment. The label produced movies like Love Breakups Zindagi (2011) and Bobby Jasoos (2014) as well as the online series Mind the Malhotras (2019). She started her production company, One India Stories, in December 2019 after divorcing her husband.
Dia has grown as a social activist throughout the years, taking up many social problems. She has worked with the Andhra Pradesh government to raise awareness about HIV and the prevention of female foeticide. She has been active with the Cancer Patients Aid Association, Spastics Society of India, PETA, CRY, and NDTV Greenathon.
In Lucknow's Prince of Wales Zoological Park, she adopted two cheetah cubs in 2010.
Aamir Khan and Dia both publicly endorsed the Narmada Bachao Andolan.
She was selected the Wildlife Trust of India's brand ambassador on June 5, 2017, World Environment Day (WTI). She has supported WTI's activities and is one of the organization's founding members of the Club Nature project.
The Body Shop has received Dia Mirza's support for its mission to outlaw animal experimentation and promote the use of natural products and recycled packaging.
Additionally, Dia Mirza has been named the eco-ambassador for Panasonic, the youth-focused Swachh Saathi programme ambassador for the Swachh Bharat Mission, the first artist ambassador for Save The Children India, and the UN Environment Goodwill Ambassador for India.
The Lucknow Zoo has a leopardess that was given that name since the zookeepers saved the animal from Mirzapur and wanted to honour Dia Mirza. The zoo keepers asked Dia to name the two kittens after Ashoka and Nakshatra when the leopardess gave birth to them.
Dia Mirza's Profile Summary
Social Media
Frequently Asked Questions