Meta Title - Karan Patel | Biography, Career, Age, Net worth, Shows

Hitesh Mandot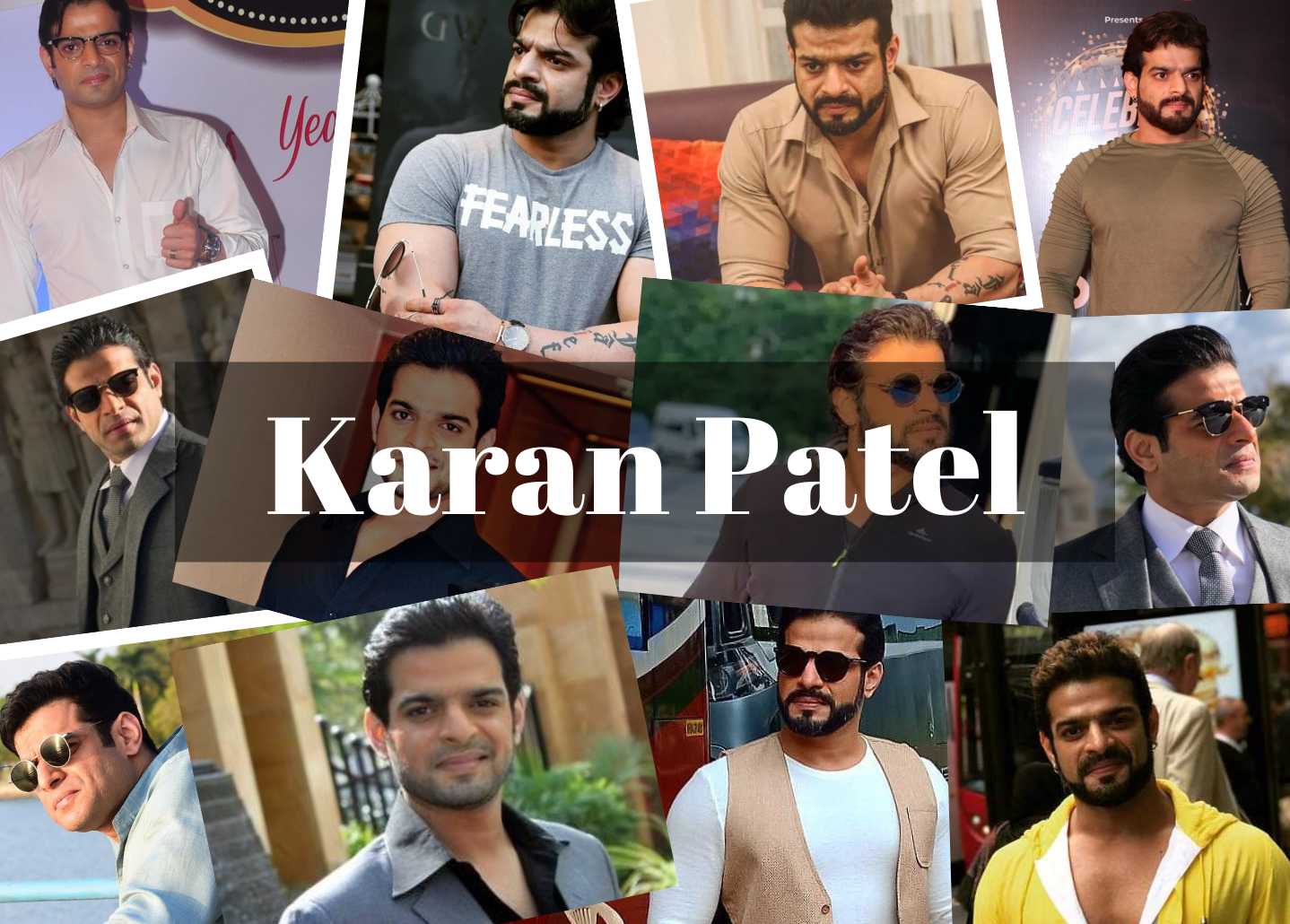 Karan Patel is an Indian actor and host on Indian Television. Karan Patel's claim to fame was the show Yeh Hai Mohabbatein.
Karan Patel's Biography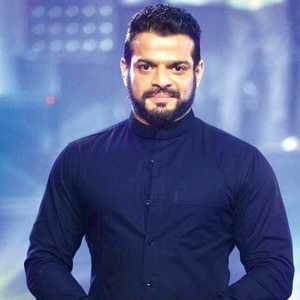 Karan Patel is an Indian actor and host on Indian Television. Karan Patel's birth date is 23 November 1983. Karan Patel's birth year is 1983. Karan Patel's age is 40 years as of 2022. Karan Patel's birthplace is Kolkatta. Karan Patel's zodiac sign is Saggitarius. Karan Patel's father is Rashesh Patel. Karan Patel's height is 5 feet 7 inches. Karan Patel's wife is Ankita Bhargav Patel. Karan Patel's daughter is Mehr.

An Indian actor and host for Hindi television, Karan Patel was born on November 23, 1983. Karan Patel played the key character Rishabh Bajaj in Kasautii Zindagii Kay 2, and the role of Raman Bhalla in the soap opera Yeh Hai Mohabbatein. He also appeared in Nach Baliye 3, Jhalak Dikhhla Jaa 6, and Fear Factor: Khatron Ke Khiladi 10 reality television programs.

Patel played Robbie Sabarwal, the series' primary character, in Kasturi on Star Plus. He had previously performed in several parts for Balaji Telefilms. He played Vigyat in Kahaani Ghar Ghar Kii, which was his debut role. Additionally, he has worked on Kasamh Se and Kasautii Zindagii Kay.

Claim Your FREE Celebrity Shoutout
✕
Claim Now!
Karan Patel's Family and Education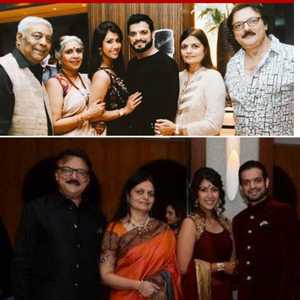 Karan Patel's birthplace is Kolkatta. Karan Patel's zodiac sign is Saggitarius. Karan Patel's father is Rashesh Patel. Karan Patel's height is 5 feet 7 inches. Karan Patel's wife is Ankita Bhargav Patel. Karan Patel's daughter is Mehr.

Karan Patel, a Gujarati, was born in Kolkata on November 23, 1983. Rashesh Patel is the name of his father. He also participated in dance lessons with Shiamak Davar.

Karan Patel's school is Utpal Sanghvi School, Juhu, Mumbai. Karan Patel's college is Mithibai College.

Talk To Similar Celebrities
Karan Patel's wife Affair and Relationship
Karan Patel and Amita Chandekar
Amita Chandekar and Karan Patel became fast friends while working on the set of their program Kasturi. They later took part in Nach Baliye while professing to be deeply in love. The couple broke up following the dance reality show. Amita was never Karan's girlfriend, it was further alleged that Karan said. Due to fabricating a romance for a reality show, Karan disappointed his followers.

Karan Patel and Payal Rohtagi
This Karan pairing was not attractive. During the filming of their adventure reality show, they were seen getting cozy, but things quickly deteriorated. Payal said that Karan had made an inappropriate proposal, which Karan refuted. Patel allegedly landed outside Payal's hotel room at two in the morning and pounded on the door. Payal referred to him as a rapist on Twitter after this occurrence. The two's interaction came to a quick halt.

Karan Patel and Priyanka Bassi
Karan and Priyanka first met in 2012 while filming Survivor India. There were rumors that the two were becoming intimate. Sources claimed that the couple spent excessive amounts of time together even though they insisted they were just good friends. They were never seen together again after the show ended. Priyanka was also connected to Karan Wahi.

Karan Patel and Kamya Punjabi
Everyone was shocked when Karan broke up with Kamya. They got along well as friends and soon began dating. As a divorcee and lone mother, Kamya apparently didn't win the approval of Karan's parents. When Karan revealed in 2014 that he was engaged to Ankita Bhargava, their relationship came to an end.

Karan Patel and Ankita Bhargava
Contrary to what you might believe, they did not meet on a television set. Despite having well-known Telly world personalities, they did not appear together on screen. Unexpectedly, Abhay Bhargava, Ankita's father, collaborated with Karan in Yeh Hai Mohabbatein. Ankita had heard her father tell her many tales about Karan, but regrettably, she never got to meet him.

It was inevitable that the two would meet, but it was awkward when they first did. When Karan visited the Bhargava family at their residence during the Lohri festival, they first saw eye to eye. The actor was drawn to Ankita for the first time at this point. However, it so happened that Ankita felt uneasy when Karan and Aly Goni began observing her. Additionally, Karan admitted to Aly that he liked Ankita. Aly inspired Karan to go further, as any friend would do.

Ankita recalled the incident, saying, It was on Lohri, over supper, when the Yeh Hai Mohabbatein cast had come home. I was serving the visitors when I realized that Karan, Aly, and Sangram Singh were examining me. I was very uncomfortable about it.

Many people believed that Ankita's father, who worked with Karan, was the one who brought the two of them together, but this is untrue. With the aid of Aly Goni, the pair merged into one soul. Yes, Aly acted as cupid in the romance between Karan and Ankita. I have worked with Abhay Ji for a very long period, Karan said while revealing facts of this unexpected encounter. But I never imagined I would wed his daughter. My brother, friend, confidante, and fellow actor Aly is the one who brought the two families together.

Aly had persuaded Karan's family to contact Ankita's parents and begin communication with them. The two families soon scheduled a meeting.

The families of Ankita and Karan came together to choose a time for a formal meeting. The two families and the couple met for a chat session to complete the marriage in January 2015. Karan and Ankita agreed to get married following a brief one-and-a-half-hour talk with one other, despite the fact that these Indian setups are often complicated. We're not kidding, we promise!

Unsurprisingly, the news of Karan and Ankita's unexpected engagement and nuptials shocked everyone. While it was unexpected and distressing, Karan's recent split from Kamya further fueled the flames. Up till December 2014, Karan was dating TV star Kamya Punjabi. A few months after their breakup, Karan announced his engagement to Ankita.

Ankita didn't enter the scene until Kamya and Karan started dating, but her abrupt entrance into his life fueled rumors. Many people began to blame Ankita for Karan and Kamya's separation. However, they first made the decision to remain silent and keep quiet about it. Later, Karan revealed that Ankita entered his life following their split to put an end to the rumors and break his silence.

Karan Patel's Movies and Career
Karan Patel's First Show Kahaani Ghar Ghar Kii (2000)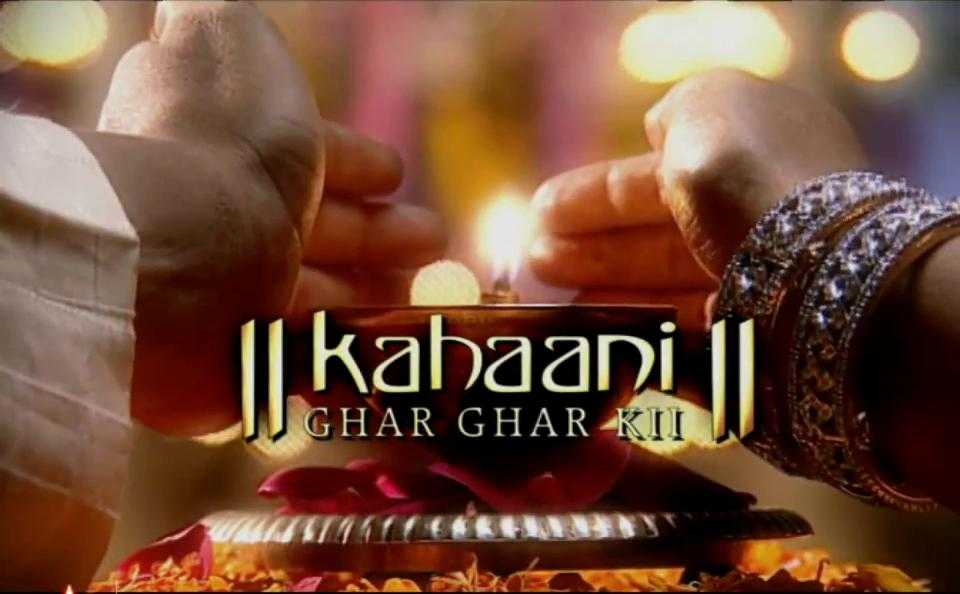 In a Marwadi joint household where Parvati is the ideal daughter-in-law and Om the ideal son, the show chronicled the lives of Parvati and Om Agarwal. The show tells the tale of Vishwanath Agarwal's sons and their offspring. The key supporting cast of the drama also included Ali Asgar, who portrayed Kamal Agarwal, Anup Soni, who played Suyash Mehra, and Shweta Kawatra/Achint Kaur, who played Pallavi Agarwal.

The narrative of each house is the title of the Hindi-language Indian soap opera Kahaani Ghar Ghar Kii, which aired on Star Plus from October 16, 2000, until October 9, 2008. The soap opera, which starred Sakshi Tanwar and Kiran Karmarkar, was conceived by Ekta Kapoor and produced by her production firm Balaji Telefilms.

Kasautii Zindagii Kay (2001 TV series)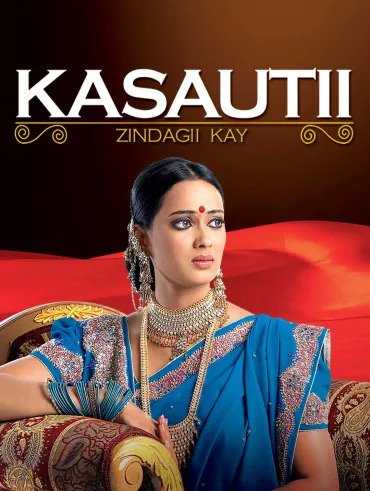 The story of star-crossed lovers Anurag and Prerna was explored in the program. Their relationship and life at different phases, as well as the lives of their kids and grandchildren.

The Trials of Life is a Hindi-language television program from India that airs on Star Plus and is produced by Ekta Kapoor's Balaji Telefilms. The actors portraying Prerna Sharma, Anurag Basu, Rishabh Bajaj, and Komolika Majumdar on the show were Shweta Tiwari, Cezzane Khan (who was later replaced by Hiten Tejwani), Ronit Roy, and Urvashi Dholakia.

From 29 October 2001 to 28 February 2008, the program aired. Digital copies of the entire series are accessible on Disney+ Hotstar. One of Star Plus's longest-running television programs was the one in question.

Yeh Hai Mohabbatein (2013)
Based on the Manju Kapoor novel Custody, Ye Hai Mohabbatein explores societal themes and depicts divorce, infertility, remarriage, and mature love. The narrative centers on Raman and Ishita, who are linked by their shared adoration of Raman's young daughter Ruhi. Raman is Punjabi, and Ishita is Tamil.

Yeh Hai Mohabbatein was an Indian (Hindi) romantic drama television series that aired on Star Plus from December 3, 2013, until December 18, 2019. Starring Divyanka Tripathi and Karan Patel as Ishita Iyer and Raman Bhalla, it was produced by Ekta Kapoor under the Balaji Telefilms banner. Initially, the tale was based on Manju Kapur's 2011 book Custody.

The show continues to be the most watched program on STAR Plus in week 8 of 2018 and remained at No. 3 on the TRP charts. On December 19, 2019, Yeh Hai Chahatein's spin-off of Yeh Hai Mohabbatein was started in place of Yeh Hai Mohabbatein. Preesha, played by Sargun Kaur Luthra, is Ishita's niece. Rudraksh and Preesha Khurana are played, respectively, by Abrar Qazi.

Fear Factor: Khatron Ke Khiladi 10 (2019)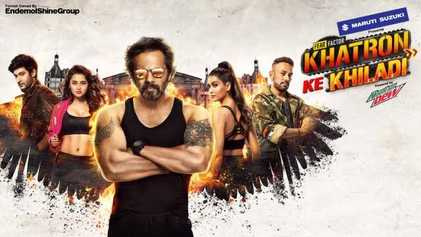 The tenth season of the Indian reality and stunt television series Fear Factor: Khatron Ke Khiladi, Darr Lega Class Aur Dega Trass, was shot in August 2019 and debuted on Colors TV on February 22, 2020.

Endemol Shine India is in charge of producing the show. It was filmed in Bulgaria, and Rohit Shetty served as the host. On July 26, 2020, Karishma Tanna was named the winner of the season, and Karan Patel was named the first runner-up.

From 29 March until 27 June, the show's telecast was halted because to the COVID-19 pandemic.

Raktanchal 2 (2022)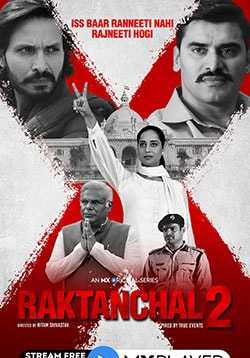 In the 1980s, when state development projects were awarded through competitive bidding, Purvanchal, Uttar Pradesh, saw real-life incidents that served as inspiration for the crime drama Raktanchal. A teenage criminal named Vijay Singh, who is motivated by retaliation, challenges the criminal empire of Waseem Khan and the tender mafia.

Waseem Khan is a straight-up crook, while Vijay is a decent man who, despite becoming an anti-hero, helps people as much as he can. A political conflict and a struggle for tenders are set in motion by the narrative, and the result is a carnage in the city of Purvanchal. To defeat Waseem Khan and take the throne as the tender king, Vijay must overcome huge personal obstacles.

Both Waseem Khan (Nikitin Dheer) and Vijay Singh (Kranti Prakash Jha) will return in the program in their respective titular roles. The upcoming season will also have appearances by various actors including Mahie Gill, Ashish Vidhyarthi, Karan Patel, Soundarya Sharma (Roli), Mukesh Bhatt, Vikram Kochhar (Sanki Pandey), Ronjini Chakraborty (Seema), Basu Soni (Chunnu), Krishna Bisht (Katta), and Chitranjan Tripathy (Bechan).

Karan Patel's Career Timeline
Karan Patel's Controversy
Karan Patel on Kamya Punjabi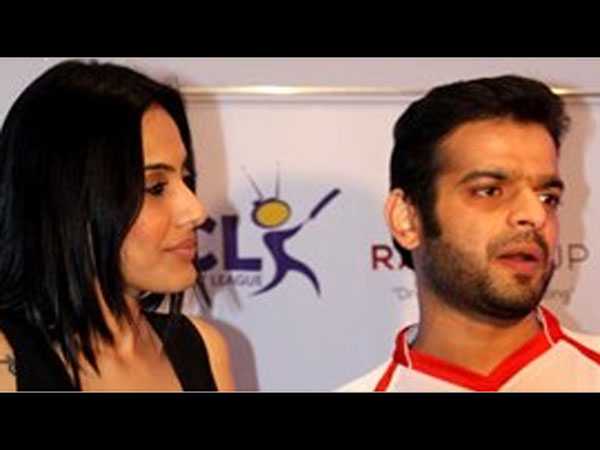 Karan also discussed his previous romance with Kamya Panjabi. When the host Rajeev questioned him about why he never made an effort to refute the accusations made against him.

He claimed that because his family and friends are aware of the truth, he has always been quite honest and doesn't need to explain anything to them. He had some complimentary things to say about his ex Kamya. According to Karan, she is a strong, independent lady who has carved out her own niche in the business.

He didn't want to undervalue her efforts by disparaging her. He would always want her to be happy and wish her the best in life.

Karan Patel's Net worth
One of the wealthiest and most well-known TV actors is Karan Patel. Our study of Karan Patel's net worth from sources like Wikipedia, Forbes, and Business Insider indicates that it is roughly $1.5 million.

Karan Patel's Awards & Nominations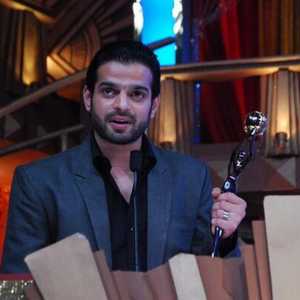 Indian Television Academy Awards 2014 - GR8! Onscreen Couple of the Year for Yeh Hai Mohabbatein - Won
Indian Telly Awards 2014 - Best Onscreen Couple for Yeh Hai Mohabbatein - Won
Gold Awards 2014 - Best Actor (Popular) for Yeh Hai Mohabbatein - Won
Indian Television Academy Awards 2015 - Best Actor (Jury) for Yeh Hai Mohabbatein - Won
Indian Television Academy Awards 2015 - Best Romantic Actor (Male) for Yeh Hai Mohabbatein - Won
Indian Telly Awards 2015 - Best Actor in a Lead Role for Yeh Hai Mohabbatein - Won
Indian Telly Awards 2015 - Best Jodi for Yeh Hai Mohabbatein - Won
Gold Awards 2015 - Best Actor (Popular) for Yeh Hai Mohabbatein - Won
Gold Awards 2016 - Best Actor (Popular) for Yeh Hai Mohabbatein - Won
Gold Awards 2017 - Best Actor in a Lead Role for Yeh Hai Mohabbatein - Won
Gold Awards 2018 - Most Celebrated Actor (Male) for Yeh Hai Mohabbatein - Won
Karan Patel's Interesting Facts and Trivia.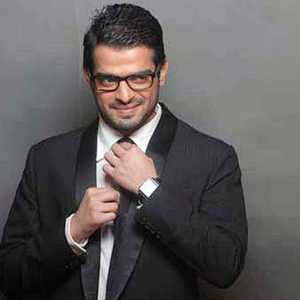 Karan would want Ranveer Singh to play his part in any biopic that was ever made about his life.
The appealing actor enjoys American fast food. He enjoys indulging in kebabs and parathas while in Delhi.
London is his preferred vacation spot.
Karan's preferred superhero is Batman. He thinks the character is fantastic.
People who are straightforward and honest appeal to Karan. He abhors dishonest individuals.
Karan enjoys horseback riding and trekking.
The hot actor adores the Bollywood song Deewana Dil Deewana from the movie Kabhi Haan Kabhi Naa.
Karan like donning black and other English colors.
Social Media
Frequently Asked Questions