MS Dhoni | Cricket, Wife, Career, Biography, Movie

Hitesh Mandot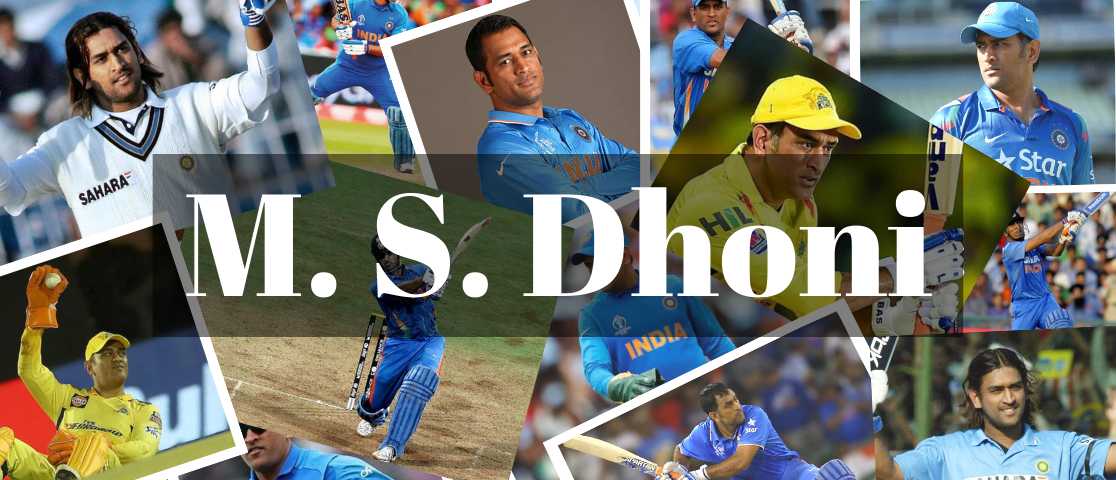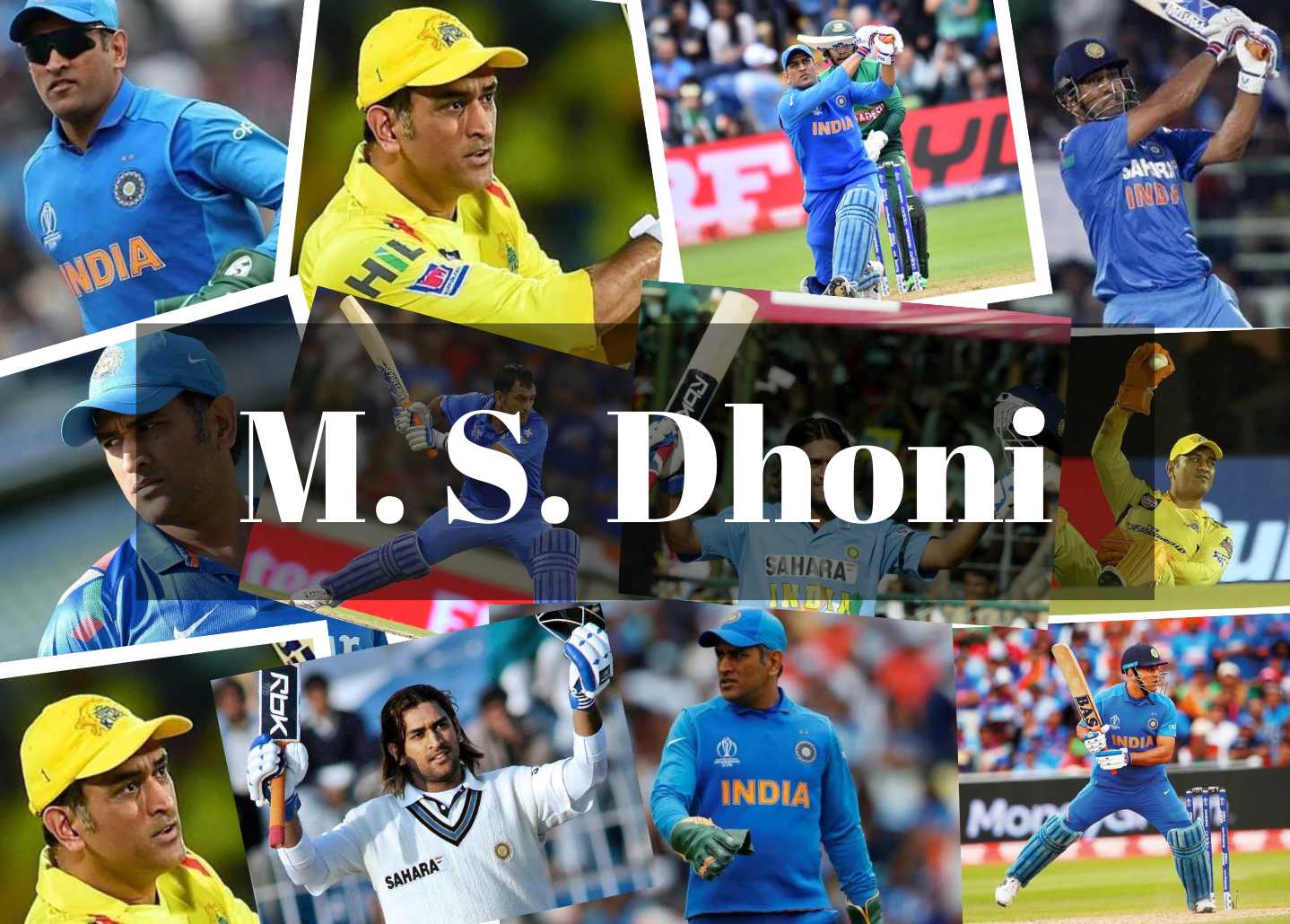 MS Dhoni's Biography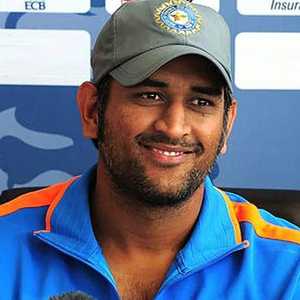 Mahendra Singh Dhoni, popularly known as M S Dhoni, is a professional cricketer from India who captained the Indian national cricket team in both limited-overs and test matches from 2007 to 2017. He bats right-handed as the wicketkeeper. MS Dhoni's birth date is 7 July 1981. MS Dhoni's birthplace is Ranchi, Jharkhand. MS Dhoni's zodiac sign is Cancer. MS Dhoni's full name is Mahendra Singh Dhoni. Dhoni has some nicknames such as MSD, Mahi, Captain Cool, Thala, and Dhoni. MS Dhoni's height is 5 Feet 11 Inches.

Three ICC titles, including the 2007 ICC World Twenty-Twenty, the 2011 ICC Cricket World Cup, and the 2013 ICC Champions Trophy, were won under his leadership. India won the Asia Cup twice under his leadership, in 2010 and 2016. Under his direction, India also won the ICC Test Championship Mace twice in 2010 and 2011. Dhoni is one of history's finest captains, batsmen, and Wicket Keepers. Dhoni has received many honors and trophies during his 15-year international career. He is a right-handed wicket-keeper batsman. As a batsman, he excelled in limited-overs cricket, scoring more than 10,000 runs in One Day Internationals and earning a reputation as one of the game's best finishers.

On December 23, 2004, at Chittagong, MS Dhoni made his ODI debut against Bangladesh. A year later in 2005, against Sri Lanka, he played his first Test. He played his debut Twenty20 International game against South Africa in year 2005l. He succeeded Rahul Dravid as India's ODI captain in 2007, and this was also the year he was chosen to lead the team in T20 internationals. He was chosen to captain a test cricket in 2008. He resigned as captain of the T20 Internationals and ODIs in 2017, and he announced his retirement from the Test format on December 30, 2014. Dhoni resigned from all international cricket competitions on August 15, 2020, however, he still plays in the IPL. Dhoni plays in Chennai Super Kings (CSK) team in the Indian Premier League (IPL).
Claim Your FREE Celebrity Shoutout
✕
Claim Now!
MS Dhoni's Childhood and MS Dhoni's Education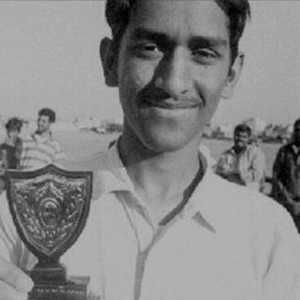 MS Dhoni was born on July 7, 1981. The Birthplace of M S Dhoni was in Ranchi, Jharkhand. Dhoni was raised by Hindu Rajputs. M S Dhoni's Father Pan Singh and Dhoni's Mother Devaki Devi raised Dhoni with love and care. M S Dhoni was the younger of three children. Dhoni's Elder Brother Narendra Singh Dhoni and Elder sister of Dhoni Jayanti Gupta supported him in every up and down of his life. His paternal village, Lwali, is located in the Almora District in Uttarakhand's Jainti Tehsil, Langara Block. His parents relocated from Uttarakhand to Ranchi, Jharkhand, where his father held a junior executive post as a pump operator in MECON Colony, located in Ranchi's Doranda neighborhood. His uncle and cousins spell their last name Dhauni instead of Dhoni.

Prior to this, Dhoni served as the goalkeeper for the football squad at his DAV Jawahar Vidya Mandir school, but coach Keshav Ranjan Banerjee, who had a significant influence on Dhoni's decision to become a cricketer, chose him to play cricket instead. He was able to take over as the Commando Cricket Club's regular wicketkeeper (1995–1998) due to his remarkable wicketkeeping abilities. He was chosen for the 1997-98 Vinoo Mankad Trophy Under-16 Championship based on his club cricket performance, and he did well there.

Talk To Similar Celebrities
MS Dhoni's Family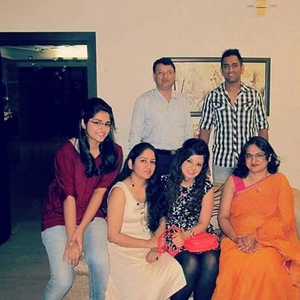 Earlier Dhoni used to live in, Lwali, his ancestral village, located in the Uttarakhand state's Almora district in the Jaiti taluka. In 1970, Pan Singh Dhoni, his father, left the town in search of work. He finally made Ranchi his home. Pan Singh, MS Dhoni's father, did not encourage him when he first started playing cricket. He was employed by a government organization in a junior managerial role. Singh eventually finally came up with his son playing cricket. When Dhoni led India to the 2011 World Cup victory, he was incredibly proud. Devaki Devi is the name of MS Dhoni's mother. Devaki always stood with Dhoni during his journey, as those who watched his biopic would know. Every time he plays, she prays to God.

Few people are aware that MS Dhoni has an older brother. His name is Narendra Singh Dhoni. Narendra is 10 years older than Mahendra Singh Dhoni. He is a politician. He had left his family before MS Dhoni came to fame. The elder sister of MS Dhoni is Jayanti Gupta. Jayanti was crucial to her brother's success and helped him get there. She has always backed Dhoni and encouraged him in his efforts. The older sister of Dhoni is a skilled English teacher and is wed to Gautam Gupta.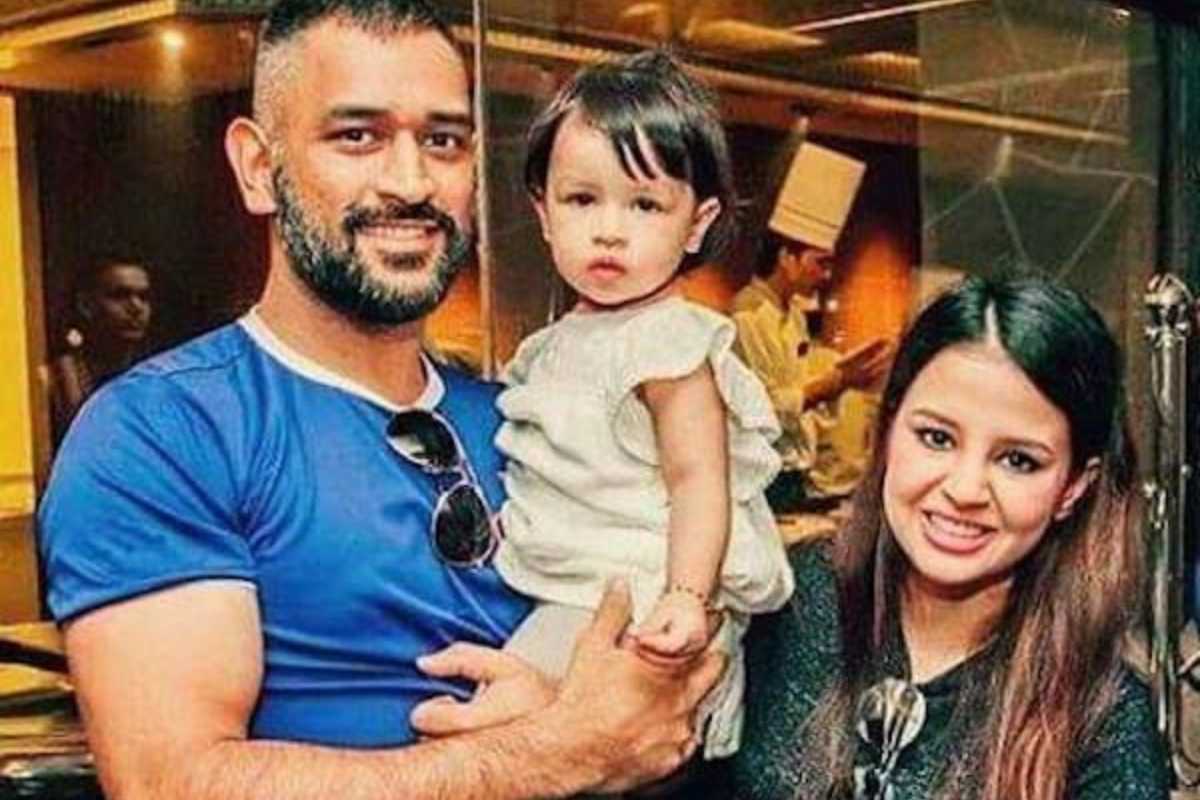 MS Dhoni's wife is Sakshi Singh Rawat now knowns as Sakshi Dhoni. Sakshi was working as an intern receptionist at a hotel where MS was staying, it was disclosed in the Dhoni biopic. She requested the Indian skipper for identification when, surprisingly, she could not identify him. This is how their romance began, and on July 4, 2010, they were married.

MS Dhoni has a daughter named Ziva Dhoni. Ziva Dhoni was born to Sakshi and MS Dhoni on February 6, 2015. At the time, MS Dhoni was a member of the Indian team. He had the option of taking paternity leave. He continued to lead his nation in Australia, and he put his career first. Over a million people follow Ziva's personal Instagram account. Many times most cute videos of the Father and Daughter relationship got the likes of fans on social media.

M S Dhoni's Relationship and Affairs
Before being married, MS Dhoni also had his love connection with a few divas. He also had a home in the hearts of a lot of stunning Bollywood actors. After watching the well-known Bollywood movie MS Dhoni: The Untold Story, fans may think they have a good understanding of MS Dhoni's life, but there are many aspects, particularly those related to his love life, that the film was unable to reveal. Here are the reported women that MS Dhoni dated before getting married to Sakshi Singh Rawat in 2010. Nevertheless, he chose Sakshi in the end, and the two are now parents to a stunning little daughter.

MS Dhoni's girlfriend Priyanka Jha
Dhoni's first love was Priyanka Jha (Though she was not only the girlfriend of MS Dhoni as depicted in the movie.) dating back to 2002 when Dhoni was just beginning to enter his 20s and struggling to earn a spot in the Indian team. He allegedly fell in love with Priyanka Jha and vowed to spend the rest of his life with her. His outstanding performance led to his selection for the 2004 ODI team. But, in between, life delivered him a tremendous blow as Priyanka sadly died in an accident.

MS Dhoni's girlfriend Deepika Padukone
The Indian skipper quickly became a blue-eyed youngster as a result of his achievement. He openly confessed his love for the dimple girl in 2007, even before Deepika Padukone made her Bollywood debut (Om Shanti Om), and reportedly begged SRK for a private screening of the film. However, none of them openly acknowledged their relationship, and it only became official when Deepika began dating Yuvraj Singh.

MS Dhoni's girlfriend Asin Lokhandwala
MS Dhoni engaged in another romantic relationship with Asin, a Bollywood actress. When they were both brand ambassadors for the same fashion brand, their romantic connection began to blossom. Before an IPL semi-final in 2010, Dhoni was once seen at her house, which attracted a lot of attention. She is said to have been Dhoni's final girlfriend before his marriage to Sakshi Singh Rawat in 2010.

MS Dhoni's girlfriend Raai Laxmi
In 2009, MS Dhoni and the renowned South Indian actress dated for a very little time. Both were madly in love with one another, and Raai Laxmi even declared that she would cheerfully accept MS Dhoni's marriage proposal. Dhoni, on the other hand, remained mum over their romance. Laxmi was so miffed that their relationship only lasted a few short months that she referred to it as a scar.

MS Dhoni's Wife Sakshi Dhoni
MSD's love story is anything but iconic when he is so captivating and magical. You may have all witnessed the romance between MS Dhoni and Sakshi in Neeraj Pandey's biopic movie, MS Dhoni: The Untold Story, but there are still some untold details about it that you may not be aware of. Do not worry, though, as we have provided you with all the information regarding the love story of the guy who transformed Indian cricket. Due to the fact that both Sakshi and Dhoni's fathers worked for MECON in Ranchi, they were acquainted since they were little. The childhood friends attended the same Ranchi school, and their families got along well. As luck would have it, though, Sakshi's family moved to Dehradun when they were still young, and the two were unable to stay in touch after that.


Born to RK Singh and Sheila Singh in Lekhapani Town, Tinsukia District, Assam, Sakshi Dhoni attended Welham Girls School in Dehradun for her elementary education before completing her studies at Jawahar Vidya Mandir in Ranchi. Sakshi Dhoni attended Welham Girls School with Bollywood actress Anushka Sharma. Sakshi graduated from the Institute of Hotel Management in Aurangabad with a degree in hotel administration.
And as fate would have it, MSD and Sakshi finally crossed paths again nearly ten years later, thousands of miles from their birthplace, in Kolkata, the City of Joy. In November and December 2007, while Team India was staying at the Taj Bengal in Kolkata, it happened. India and Pakistan were playing at Eden Gardens at the time. Sakshi Dhoni studied hotel management in Aurangabad, Maharashtra, before getting married. During Team India's visit to Kolkata, she was an intern with Taj Bengal. Yudhajit Dutta, MS Dhoni's manager, presented her to him on the final day of her internship. Yudhajit was friends with Sakshi.


MS Dhoni was perplexed by her beauty and texted her after getting Dutta's number. Another version of the story—which many of you might not be aware of states that Sakshi was aware that Dhoni was staying at the hotel. No, hold on, let's make certain that Sakshi didn't know Dhoni by name or by face before drawing any judgments. As a local pahadi, Sakshi was eager to meet him after learning from her mother that an Indian cricket team member who is pahadi is staying at the hotel.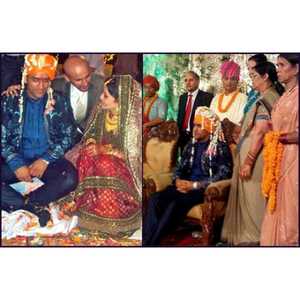 After getting her number, Sakshi assumed that MSD's repeated texts from Dhoni were some sort of practical joke. She needed some time to realize that it was the actual captain of the Indian team. As shayars and singers frequently remark, ishq ek aag ka dariya hai aur doob ke jaana hai, it wasn't simple for Dhoni to win over the woman who won his heart. Many of you would find it hard to believe, but the batsman—who on the field was an absolute nightmare for the bowlers—was referred to as a failure on the pitch of love. As someone who watched the movie Twilight almost ten times, MS was frequently called by his peers a hopeless romantic.

The two began dating in March 2008 after Dhoni pursued her for two months with a lot of wooing and chasing. That same year, Sakshi also went to Dhoni's birthday celebration. However, because he was unable to spend much time with Sakshi at the party, the man took an hour away from his buddies to personally deliver Sakshi back to her relative's home. The world first learned about a Sakshi in Dhoni's life at the time of their wedding since Dhoni and Sakshi's affair was kept secret so well. Nobody was informed of the preparations for the wedding because of the way it was organized. Even the media was completely unaware of the lavish wedding.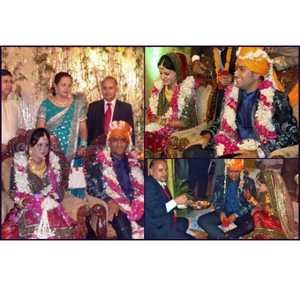 On July 4, 2010, MS Dhoni and Sakshi were married in Dehradun. At the wedding, a large number of Dhoni's friends from the sports, political, and entertainment communities blessed the couple. By the way, nobody knew Sakshi Rawat existed before she wed India's most eligible bachelor. On Saturday, July 3, 2010, the ring ceremony took place at the Hotel Competent in Dehradun. The wedding ceremony took place at the Vishranti Resort, close to Dehradun, the next day, which was Sunday, July 4. Dhoni is 41 years of age and Sakshi Dhoni's age is 33 years as of 2022.

Call Sakshi's entrance into MS Dhoni's life woman luck or perhaps coincidence, but it resulted in enormous success. It is thought that when Dhoni married Sakshi, his play as a player improved. Sakshi enjoys rooting for her hubby when watching games. The CEO of Dhoni Entertainment, Sakshi Dhoni, is thought to have a net worth of between $1 million and $5 million. The words MS and 5 are inked on her left hand, while Ziva's birthday is inscribed in Roman numerals on her right hand. Not only that, but just below her left ear, she has a tattoo of the name Mahi (Dhoni's nickname) written in Devanagari.

On February 6, 2015, MS Dhoni transitioned from Captain Cool to Daddy Cool while participating in the ODI World Cup in Australia while on National Duty. Dhoni will always be known for having put his captaincy duties ahead of his fatherly duties! His new role as a parent to a young girl was announced to him by Suresh Raina, a close friend of MSD. The name Ziva, which originally has Hebrew origins and means radiance, brilliance, light, brightness, and the light of God, was chosen by the parents for their young princess.

M S Dhoni's Struggles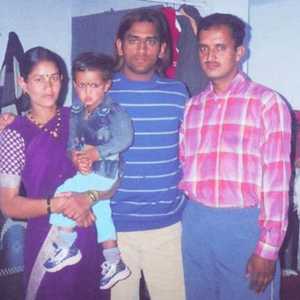 Today M S Dhoni is a man that needs no introduction. His popularity has set his mark to be remembered forever. The most popular sport in India is cricket. Mahendra Singh Dhoni is the cricketer who has gotten the most support from nations throughout the world, including India. The most devoted fans are those of Mahendra Singh Dhoni. But to reach this level he overcomes many hurdles as described in his Biography, M S Dhoni: The Untold Story, in which the Legend Actor Late Sushant Singh Rajput Portrayed as M S Dhoni. Have a look at his life story. Dhoni entered cricket at the recommendation of his coach. He had the opportunity to play for a local cricket club (Commando Cricket Club) from 1995 to 1998 thanks to his outstanding wicketkeeping. In the Veenu Mankad Under 16 Championship, he performed superbly. His wicket-keeping and batting both improved daily. He quickly joined the Bihar Ranji team. Through athletics, he was hired as a Traveling Ticket Examiner (TTE) at the Kharagpur railway station when he was 20 years old. Dhoni was chosen to represent the Eastern Region in the 2001 Duleep Trophy. However, due to Dhoni's location at the time, Midnapore, West Bengal, the Bihar Cricket Association was unable to tell him of this information in a timely manner.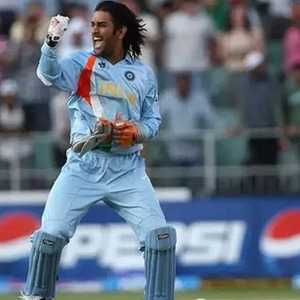 Mahendra Singh Dhoni continued to perform admirably in the Ranji Trophy and Deodhar Trophy throughout the 2002–03 season, which brought him acclaim in the cricket world. He was chosen to tour Zimbabwe and Kenya with the India A-Team in the 2003–04 season. Dhoni played wicket-keeping for India A-Team against Zimbabwe XI in the opening game, making 7 catches and stumping a batsman. Dhoni also assisted his team's Pakistan A-team in winning two straight games. where Dhoni hit a century and a half. Dhoni was thus chosen for the national one-day team in the 2004–2005 season. Dhoni faced the Bangladeshi team in his debut ODI. But he was out on zero in this match. Despite Dhoni's subpar performance versus Bangladesh, MS Dhoni was helped by luck as well. He played a magnificent 148-run inning in this game. Now, Dhoni, or Mahi, is well-known among cricket fans. Dhoni qualified for the ICC Champions Trophy in 2013. Additionally, he became the first captain to win the Champions Trophy, ODI World Cup, and ICC Trophy.

MS Dhoni's Career
MS Dhoni was selected for India A squad for a tour of Zimbabwe and Kenya in recognition of his efforts throughout the 2003–04 season, particularly in the One Day format. Dhoni had his finest wicket-keeping performance in the Harare Sports Club match against the Zimbabwe XI with 7 catches and 4 stumpings.

MS Dhoni ODI Career
Dhoni made his debut or played first ODI (One Day International) Match on 23 December 2004. Dhoni was chosen for the ODI squad for the Bangladesh trip in 2004–2005 after making a name for himself in the India A team. Dhoni's ODI career did not get off to an auspicious start when he was run out for a duck. Dhoni was chosen to play in the Pakistan ODI series despite his lackluster performance against Bangladesh. On April 20, 2006, Dhoni, the fastest batter to do so, passed Ricky Ponting for the top spot in the ICC ODI Rankings for batsmen due to his consistent ODI performances. His time in power lasted barely one week because of Adam Gilchrist's victory over Bangladesh. Dhoni made 124 runs in 107 balls in the second One-Day International in the 2009 series between India and Australia, and 71 runs in 95 balls in the third. India won the third ODI by six wickets thanks in large part to Yuvraj Singh's 78 from 96 balls. On September 30, 2009, Dhoni took his first and only wicket in international cricket.

For the first time in five years, Pakistan toured India for a bilateral series in 2012. Dhoni led India in scoring in each of the three ODI innings throughout the three-match series, however, India fell short 1-2. Dhoni became the first and only skipper in the history of international cricket to win all ICC trophies after winning the 2013 ICC Champions Trophy. India defeated the West Indies 2-1 at home and defeated England 3-1 in 2014 away ODI series. As he scored a half-century in each of the series, Dhoni had excelled. Dhoni became the first Indian skipper to complete the group stage of competition during the 2015 Cricket World Cup.

In the second ODI against England during his team's 2018 tour, Dhoni passed 10,000 ODI runs, becoming the fourth Indian and the twelfth overall. He was included in India's team for the 2019 Cricket World Cup in April 2019. Dhoni participated in his 350th ODI in India's semi-final game against New Zealand in July 2019. On August 15, 2020, Dhoni confirmed his retirement from international cricket.


MS Dhoni Test Career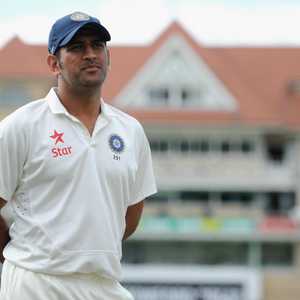 Dhoni made his debut or played his first Test Match on 2 December 2005. Dinesh Karthik was replaced as the Indian team's Test wicket-keeper by Dhoni in December 2005 after his one-day performance against Sri Lanka. In his inaugural game, which was ruined by rain, Dhoni scored 30 runs. Dhoni entered the crease when the team was at 109/5, and while wickets continued to fall quickly, he played a bold inning in which he was the final man out. Dhoni struck a brisk and aggressive 69 in the first Test at Antigua during the West Indies tour in 2006. Dhoni's performance in the final six innings of the series was average, but his wicket-keeping abilities improved, and he finished with 13 catches and 4 stumpings.

In a 2009 visit to Sri Lanka that included three games and two hundred by Dhoni, India defeated Sri Lanka 2-0. With this achievement, India became the first country in Test cricket history to hold the top spot. In the third game of this series, India recorded their best Test total to date with a score of 726-9. He played his final series during India's tour of Australia in the 2014–15 season, leading the team in the second and third tests. India lost the second and drew the third, falling behind 2-0 in the series going into the Sydney Test. Dhoni declared his retirement from the format after the third Test in Melbourne on 30 December 2014.

MS Dhoni T20 Career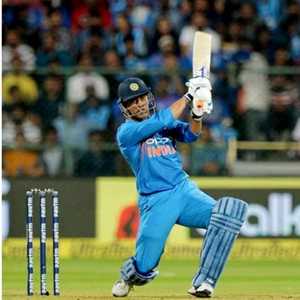 Dhoni made his debut or played his first T20 Match on 1 December 2006. Dhoni struck an unbeaten 44 on February 12, 2012, to lead India to their first victory over Australia in Adelaide. He smashed a particularly big six in the final over off Clint McKay's bowling that traveled 112 meters. He stated that this six was more significant than the one he made in the 2011 ICC World Cup final during the post-game presentation.

For the 2014 T20 World Cup, the ICC named him captain and wicketkeeper of the Team of the Tournament. In 2007, MS Dhoni was chosen to captain India in the rookieWorld T20. Against Scotland, he made his leadership debut, but the game was postponed. Then, in South Africa, he led India to the ICC World Twenty-Twenty championship.

MS Dhoni IPL Career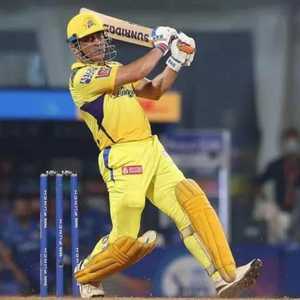 The Chennai Super Kings (CSK) paid Dhoni a contract for US$1.5 million. As a result, he was the most expensive player in the IPL's inaugural season of auctions. Under his leadership, CSK won 2010, 2011, 2018, and 2021 Indian Premier League titles, the 2010 Champions League T20 titles, and the 2014 Champions League T20 titles.

In the 2008, 2012, 2013, 2015, and 2019 league seasons, CSK finished as a runner-up. The first player to play 200 T20 games for Super Kings was MS Dhoni. The Indian Premier League player with the most games played is Dhoni. Dhoni guided the team to their fourth Indian Premier League championship in 2021.

Prior to the player auction for the IPL 2022, CSK paid 12 crores to retain Dhoni. On March 24, 2022, he announced his resignation as captain, and Ravindra Jadeja took over as his replacement. However, Jadeja returned to Dhoni's captaincy on April 30, 2022.

Atharva MS Dhoni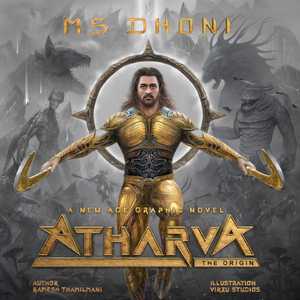 Ramesh Thamilmani's graphic novel Atharva - The Origin contains over 150 realistic pictures that vividly depict the story's suspenseful, sensual arc. On the book, Atharva's cover, former Indian cricket captain MS Dhoni is shown as a mythical superhero. The book was republished as a comic in Pratilipi comics in September 2022. With a realistic visual portrayal of roughly 150 scenes, this book is being hailed as India's first three-dimensional graphic novel. In his graphic novel Atharva - The Origin, Ramesh Thamilmani tells a riveting, racy story using over 150 lifelike drawings. Vincent Adaikalaraj, Ashok Manor, and M.V.M. Vel Mohan are the producers. A web series based on the book is reportedly another project the creators have in mind.

When asked the author why he chose the athlete, the author replies, Since the scale is large, we wanted a huge name to take it to the next level. MSD was the ideal candidate as well. Even though we had long desired him, bringing him on board seemed like a distant dream. He continues, As a real-life hero, he is the ideal fit for the superhero character in the story. He worked closely with us and gave us more than just his face. He made a contribution that was beyond our expectations.
When asked how it differs from standard comic books, Thamilmani replies, We've made 3D representations of the characters. To see action scenes and sketch them, we engaged stuntmen. It took a lot of time and resembled the pre-production stage of a movie. Pratilipi Comics reproduced the graphic novel by author Ramesh Thamilmani. The Indian online comic industry has been revolutionized with fresh character designs, artwork, and creative components.

MS Dhoni's Runs, Wickets and Matches
M S Dhoni's Controversies
One of the best cricketers who have captained the Men in Blue is Mahendra Singh Dhoni. Every player, fan, and analyst would rave about Captain Cool Dhoni's carefree attitude in a crisis during difficult matches. But had Certain Controversies in his life.

MS Dhoni PETA Controversy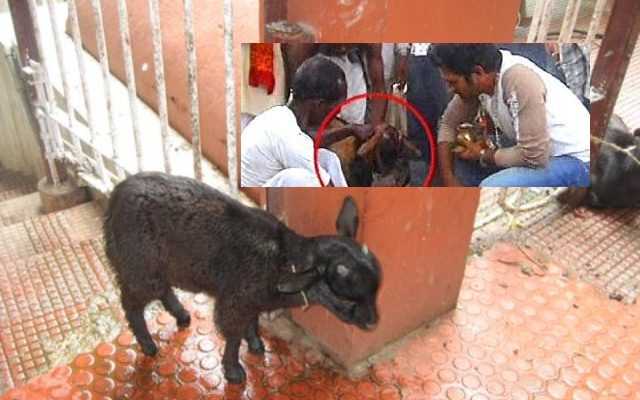 After his team won the tri-series in Australia on March 10, 2008, the then-ODI captain Dhoni offered a goat as a sacrifice in a Ranchi temple. The People for the Ethical Treatment of Animals (PETA) and other animal rights organizations then came after him for cruelty to animals, making him the target of their hostility. Anuradha Sawhney, the executive director of PETA India, wrote in a letter: I hope that, upon thought, you have come to regret your decision to taint your triumph with cruelty to animals. You serve as an example for young people by becoming gifted athletes. We sincerely hope that you would take into account the tremendous impact you have on youngsters and deter unkind behavior in the future so that your young admirers won't be moved to mimic it. Sawhney further added that Mr. Dhoni will definitely require spiritual involvement now to rebuild his ruined reputation.

MS Dhoni CSK Match Fixing Controversy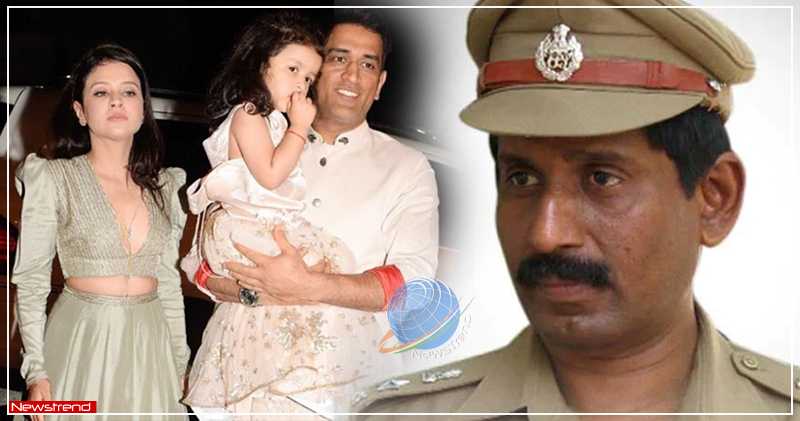 Sampath Kumar, the former SP, Crime Branch, CID (Internal Railways), submitted a report on January 17, 2014, after the match-fixing scandal involving Chennai Super Kings was made public. In the report, Kitty, a bookmaker, claimed that Dhoni knew about the fixing and had agreed to score 140 runs and lose in the match against RR at the Jaipur match scheduled on 12/5/2013. Dhoni sued two media outlets for defamation after they published false information and conspired with suspended journalist Kumar. The issue was Dhoni's 10-month delay in speaking out when all the other big players, including CSK coach Stephen Fleming and Rahul Dravid of the Rajasthan Royals, had previously done so. While it was itching, I did not want to discuss it with anyone else. Nothing should interfere with my cricket, please. Cricket is the most significant thing to me. In the Hotstar documentary series Roar of The Lion, Dhoni discussed his mental state at the time.

Dhoni- Gambhir Controversy
In a controversial Rotation Policy, MS Dhoni made the team's top three batsmen Virender Sehwag, Sachin Tendulkar, and Gautam Gambhir take turns sitting out and taking breaks with other players. It was done, according to Dhoni, so that each player on the roster would be healthy and capable of scoring runs. However, Gambhir said it was total nonsense. Gambhir was strongly opposed to it despite being in excellent form and having to sit out several games. Gambhir stated, I feel that one should accept the captain's decision but it was pure trash, in an interview with The Lallantop. You began with the rotation policy but included all three of us in the games that had to be won. In response to Dhoni's decision to abandon the policy during must-win games, Gambhir said, If you make a decision, support your decision, and stick to it.

MS Dhoni's Net Worth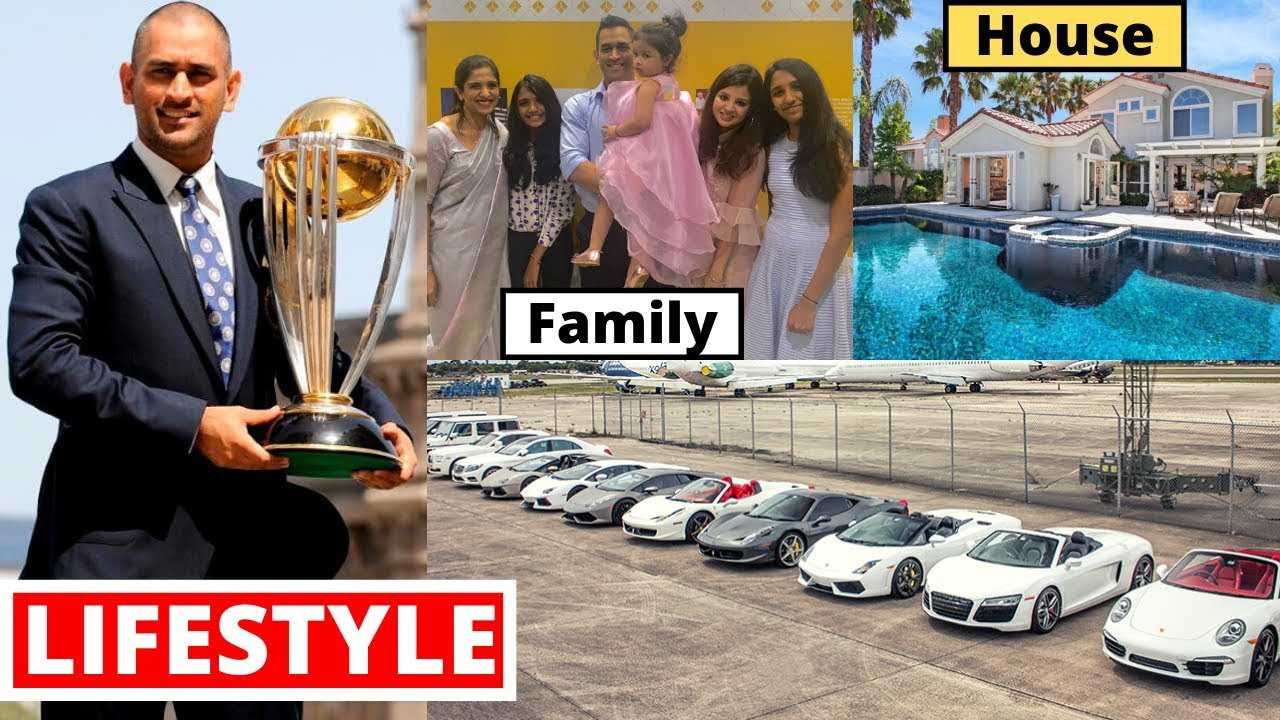 One of the best cricketers who has commanded the Men in Blue is regarded as Mahendra Singh Dhoni. Every player, fan, and commentator during difficult matches would rave about Mahendra Singh Dhoni, better known as Mahi, as one of those outstanding athletes. Big wins for India under Mahendra Singh Dhoni's captaincy are made possible by him. As of 2022, MS Dhoni, the most successful captain in the IPL and a.k.a. Caption Cool, had an overall net worth of $113 million (846 Crore Rupees). Dhoni is one of the highest-paid athletes in the world, with a net worth of roughly 113 million USD, or 846 crores of rupees in Indian currency, and he has done so in a relatively short period of time.
Dhoni Monthly earns above 4 crores from endorsements and matches. About 27 million dollars of his total revenue, or 4 million dollars for every successful match, come from endorsements. Additionally, Dhoni made a staggering Rs. 30 crores from the biopic on his life.

MS Dhoni's Awards and Achievements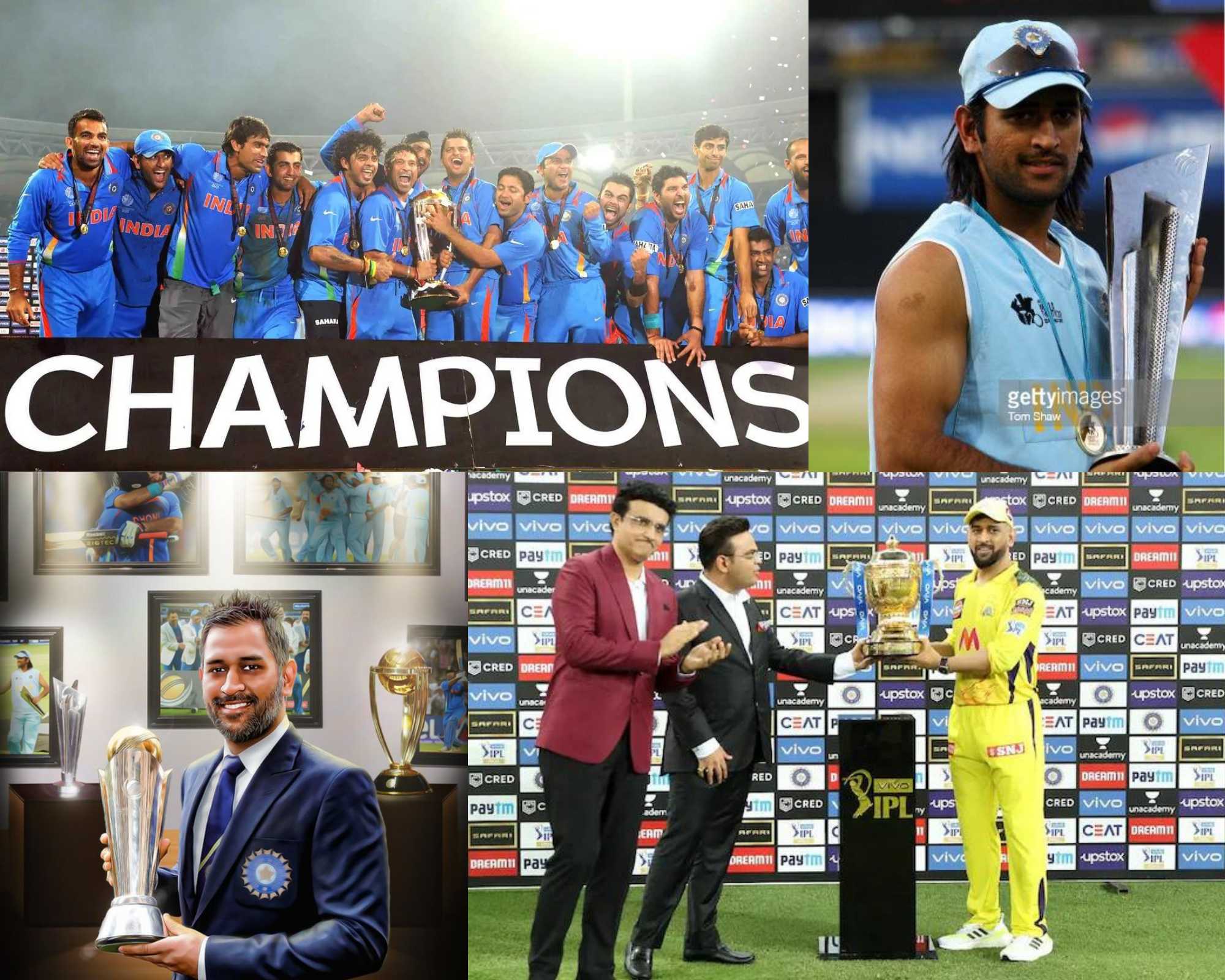 Padma Bhushan, India's third-highest civilian award(2018)
Padma Shri, India's fourth-highest civilian award( 2009)
Major Dhyanchand Khel Ratna award, India's highest honor given for achievement in sports(2007-2008)
Youth Icon of the Year on MTV in 2006
The 2013 LG People's Choice Award
De Montfort University awarded an honorary doctorate in August 2011
Indian of the Year 2011 by CNN-News18
In 2019, the South stand of Jharkhand Cricket Association's stadium was given the Dhoni name.
2008 and 2009 ICC ODI Player of the Year
2006, 2008, 2009, 2010, 2011, 2012, 2013, 2014 (captain in 2009, 2011–2014) ICC World ODI XI
Indian cricketer of the year, Castrol 2011,
The 2011–2020 ICC Men's ODI Team (captain and wicketkeeper)
2011-2020: ICC Men's T20I Team of the Decade (captain and wicketkeeper)
MS Dhoni's Records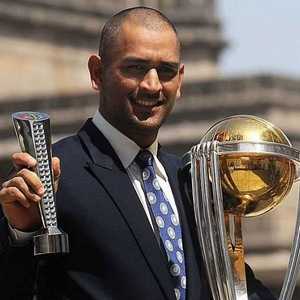 ICC World Cup, Champions Trophy, and ICC T20 World Cup champion, Dhoni is the only captain in cricket history to win all this.
India rose to the top spot in Test cricket under Dhoni's leadership.
Only Dhoni, an Indian wicketkeeper, has taken 634 catches and 195 stumpings out of 829 total wickets.
The former Indian wicketkeeper-batsman has 195 stumpings to his credit, which is the most in international cricket.
With 204 sixes, MSD owns the record for the most by a captain in international cricket.
Dhoni, who bowled nine times in international cricket, is ranked first on an odd list of wicketkeepers who bowled the most frequently.
Chennai Super Kings have won two Champions League championships and four IPL championships while MS Dhoni has served as captain.
Dhoni's Chennai Super Kings have advanced to the playoffs in all 11 of the IPL's 12 seasons.
In the IPL, Dhoni has played in 204 more games than any other skipper.
IPL record for most games won as captain: 121 games.
MS Dhoni became the first captain in the Indian Premier League to win 100 games.
In the IPL, 82 matches were the most matches a captain lost.
As a wicketkeeper, 161 dismissals is the most (122 catches, 39 stumpings).
39 stumpings is the most by a wicketkeeper.
MS Dhoni Interesting Facts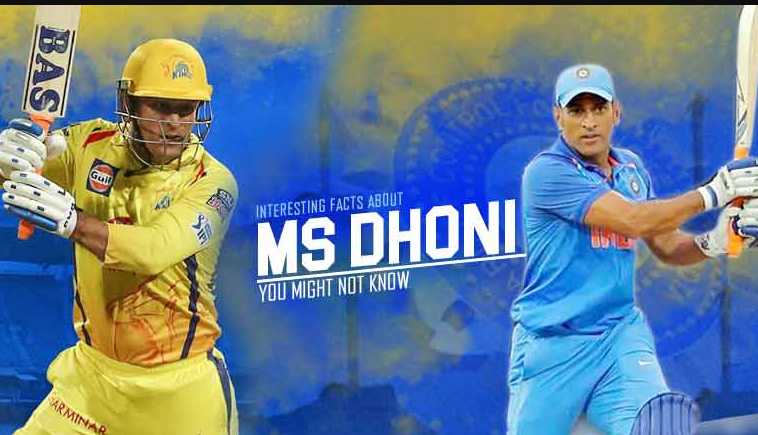 He had long hair when he first played international cricket. He once said that John Abraham served as the model for his hairstyle.
He holds the honorary rank of Lieutenant Colonel in the Indian Army. After Kapil Dev, he is the second person to receive the honorary title.
MS Dhoni is a major motorcycle fan who has a variety of exotic, classic, and even modern superbikes in his garage. Mahendra Singh Dhoni first became passionate about motorcycles while still an undergraduate, when he rode a Rajdoot.
Dhoni captained the Indian cricket team against New Zealand while wearing a jersey with the name of his mother on it.
His musical taste is sophisticated. He loves Kishore Kumar and enjoys listening to old Hindi movie tunes.
Social Media
Frequently Asked Questions